---
LaTavia Roberson DEBUTS New Blonde Hair, PARTIES With R&B Divas Co-stars Syleena Johnson, Meelah And Monifah At Angie Stone's 52nd Birthday Party
Posted: 15 Dec 2013 08:07 AM PST
LaTavia Roberson joined "R&B Divas Atlanta" co-stars Syleena Johnson, Monifah and Meelah to celebrate Angie Stone's 52nd birthday in Atlanta. See the pics inside....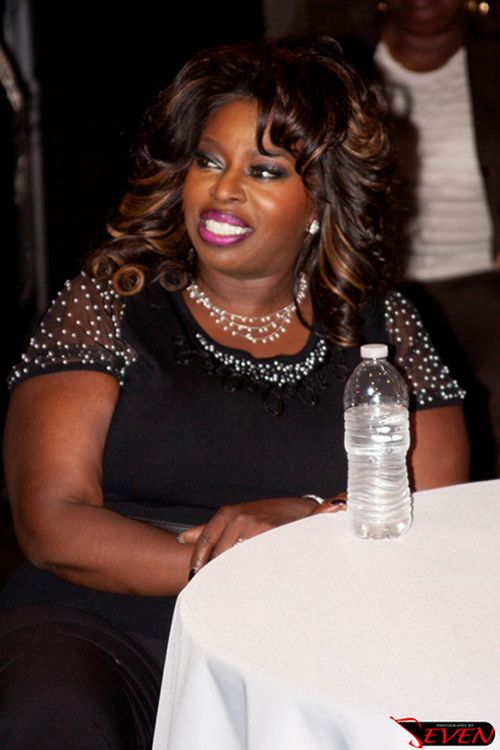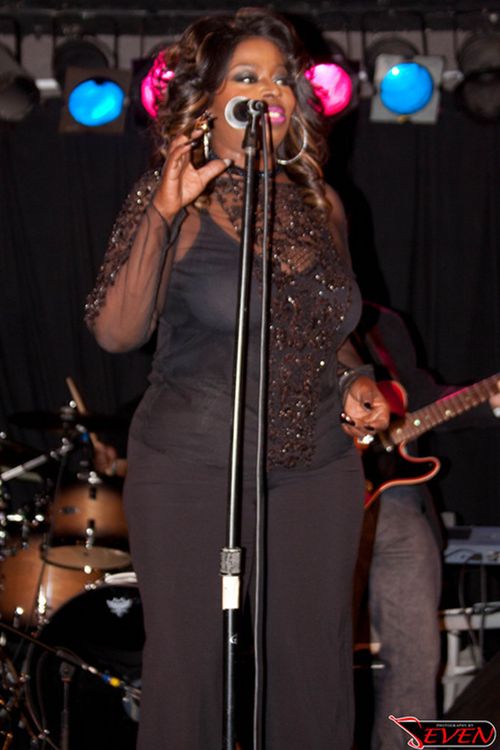 Last night, "R&B Divas Atlanta" star Angie Stone celebrated her 52nd birthday at Atlanta hotspot The Loft.
Former Destiny's Child singer, LaTavia Roberson celebrated with Angie.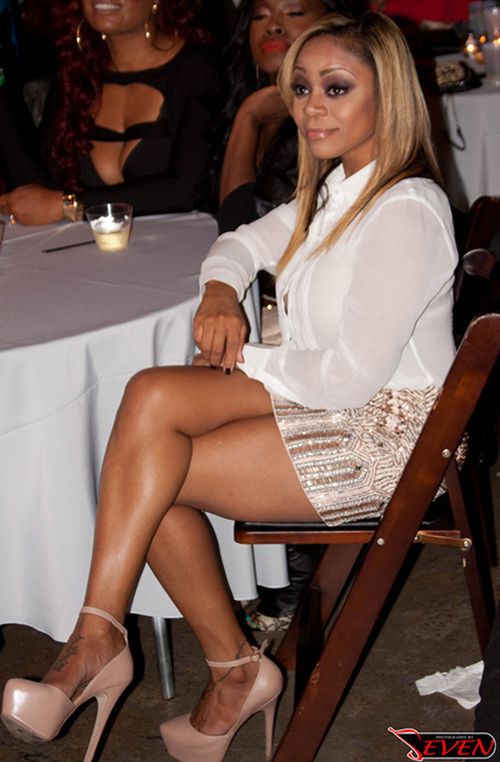 LaTavia, a new addition to the R&B Divas Atlanta cast, debuted her blonde hair.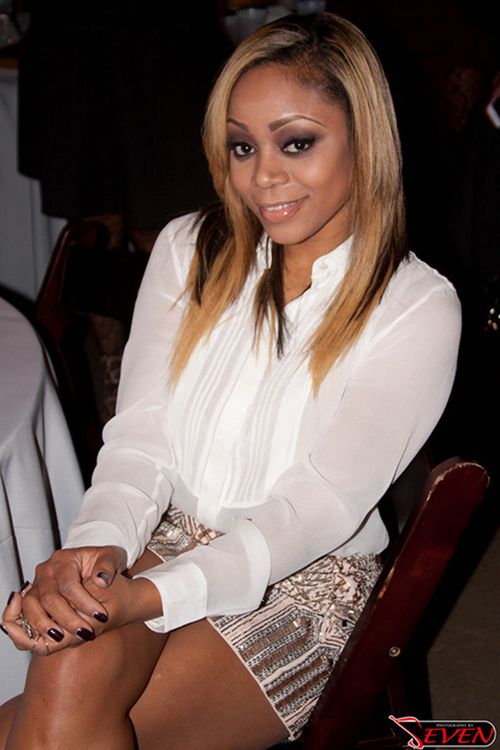 On Instagram, LaTavia gave a shoutout to Beyonce and the success of her visual album saying "THHHHHHHIIIIIIIISSSSSS is why SHE will ALWAYS BEY the HOTTTTTTTTTTEST chick in the [entire] game.period. Yassssssssss!!!!!!!!!!!!!!!!!!!!!"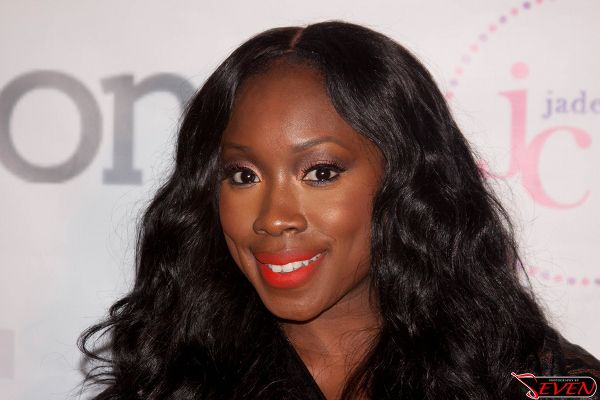 Fomer 702 singer Meelah, another new addition to R&B Divas Atlanta, looked radiant as she walked the red carpet.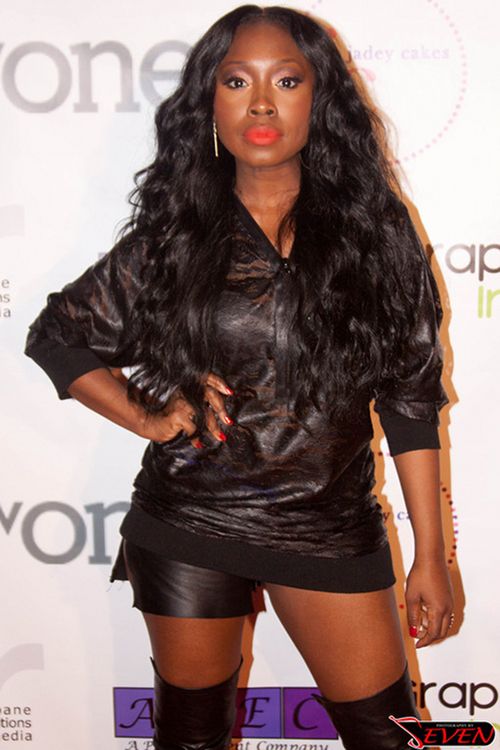 During an exclusive interview with TheYBF.com, Meelah expressed her excitement about joining Angie and the rest of the divas, "God put it in my lap. I'm appreciative to be on a show like "R&B Divas". I'm so happy that people will get to see what I'm working on."
Angie's co-star Syleena Johnson showed off her curvacious figure.
Syleena's most recent album, 9ine, is a duet project she completed with Meelah's baby daddy Musiq Soulchild.
"Touch it" singer Monifah came out to support Angie as well.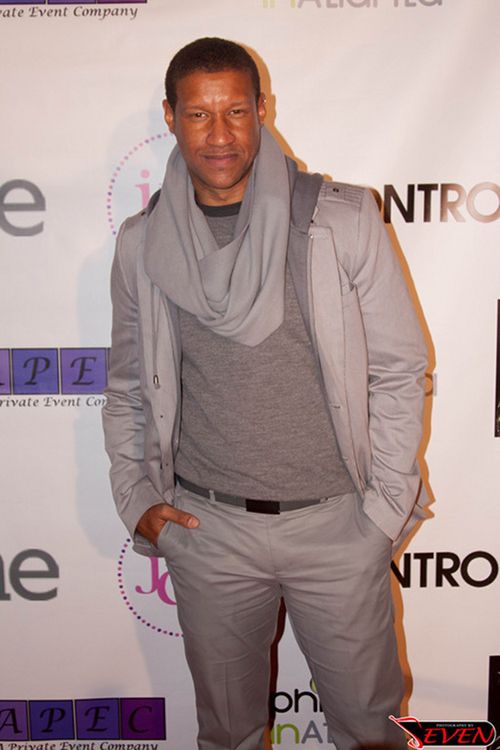 Remember "With You" singer Tony Terry? Tony came out to show his love and support for the divas.
Gospel legend Dottie Peoples also posed with the cast.
"R&B Divas Atlanta" kicks off early 2014 on TvOne.
Photos via Seven Photography
Queen Bey Debuts "XO" Performance In Chicago, Hits Vegan Restaurant + Crosses 500K "Beyonce" Albums Sold
Posted: 15 Dec 2013 07:27 AM PST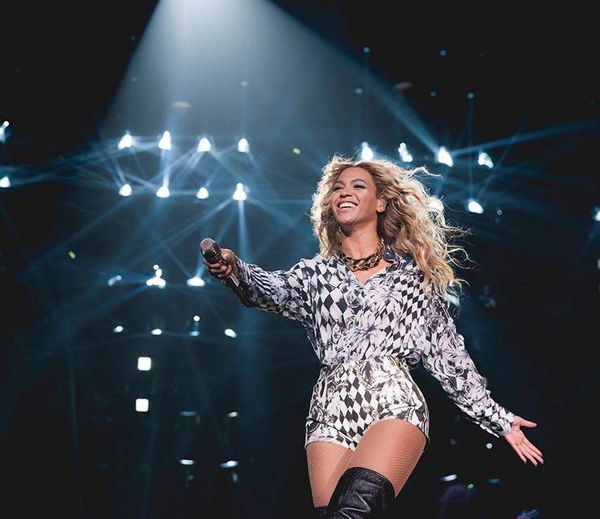 Beyonce surprised Chicago on her Mrs. Carter Show World Tour stop last night with the very first performance of her new song "XO". Check it inside, plus her vegan stop in the Chi...and already going GOLD with her new album!
Beyonce told the crowd last night that this is the first time...and something she'll ever forget. Mrs. C. belted out her new song "XO" for the Chi-town audience and had them sing along with her. And it sounded fab.
Plus, she had a new outfit for her new performance. Loves it.
And Bey has lots to celebrate as her "Beyonce" visual album is at the 500,000 albums sold mark just 48 hours after its iTunes exclusive release!
Hits Daily Double reports:
he Beyoncé sneak attack on iTunes has become the story of the industry and possibly a game-changing new strategy to sell records. The early release as an iTunes exclusive, with no tracks for sale and no Spotify to bastardize sales, the "visual album" has sold approximately 500k album downloads in its first 48 hours, with no end in sight and will easily debut #1. What was looking like a pretty dull Christmas release season has been hit by a bolt of lightning. The surprise release has been heralded by social media everywhere and covered by every major television news network. She has created her own publicity and the project reached its audience through word of mouth--the most powerful of all sales tools.
Talk about changing the game in a totally unprecedented way. Only Bey. Respect.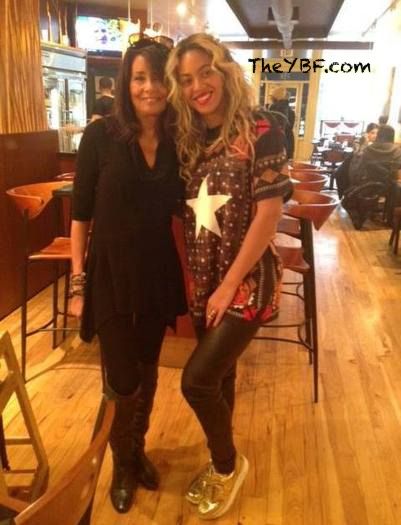 P.S. She's not letting all this album celebration ruin her 22-day vegan challenge. She rolled into the city on Friday and stopped by a restaurant called Karyn's Cooked. And the pop diva made sure to meet the owner & renowned raw/vegan expert Karyn Calabrese. She has two other vegan restaurants as well and is 66!
Bey & Karyn snapped the pic above. Cute.
As for Jay, he rolled to Vegas on Friday for a swanky party at the posh Hakkasan restaurant. He was suited up and having some fun with the fellas while celebrating his MCHG tour. But....he made sure to only nosh on vegan treats throughout the night. Check the pics HERE.
Photos: Beyonce's Tumblr/Karyn Calabrese
SPORTS: Florida State University's Jameis Winston Cops The 79th Heisman Trophy, RESPONDS To Rape Allegations Saying "I Knew I Did Nothing Wrong"
Posted: 15 Dec 2013 07:00 AM PST
Florida State University quarterback Jameis Winston was awarded the 79th Heisman Trophy on Saturday, an honor that's been tainted by "closed" sexual assault case. Find out more inside....
Last night, Florida State University quarterback Jameis Winston became the second redshirt freshman to win the Heisman, but his victory has been noted with a asterisk as his interest in rape allegations made against him last year have gone public.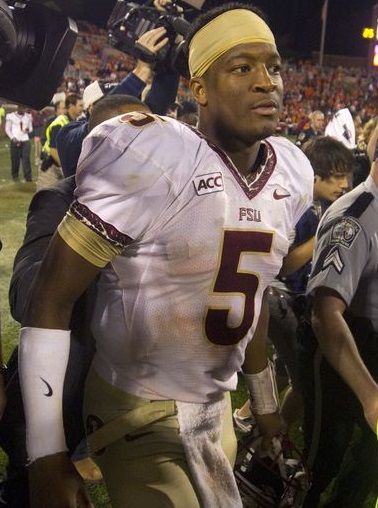 It's been both a good week and bad week for Jamesis, who's given a heralded acceptance speech on one hand, "It's a blessing. I don't even know what's going on right now, honestly. I'm just so happy. I'm overwhelmed", while denying rape charges on the other hand saying, "I knew I did nothing wrong."

During his acceptance speech, Jamesis thanked his parents who've had to endure the gossip stemming from the allegations.
"When I looked down, I saw my mom's and dad's eyes and they felt so proud," Winston said. "I haven't seen that look in their eye for a long time. It's not that I feel complete because we still have a national championship (to play for), but when you see your mom and dad and they've been struggling through this whole process, to see a smile on their face comforted me."
Although his football record is not disputed ( 3,820 passing yards and 38 passing touchdowns this year), attorney Patricia Carroll has called on Florida officials to investigate how state authorities in Florida handled a "now-closed investigation" into an alleged sexual assault case that Jamesis was accused of last year.
Hopefully he learns from the incident and never allows himself to even be in the situation again. He's got the NFL waiting for him to become eligible.
Congrats to Jamesis on his award.....and we'll keep you posted about the investigation.
Photos via Getty/Melina Vastola, USA TODAY Sports

HOOKING UP??!! LA Dodger Matt Kemp SPOTTED With Khloe Kardashian WHILE Lamar Odom SERVED With Divorce Papers
Posted: 14 Dec 2013 12:39 PM PST
Has Lamar Odom's future ex-wife been crying on Matt Kemp's broad shoulders? Find out how the ALLEGED Kardashian Christmas tree fueled rumors of a Khloe/Matt hookup inside....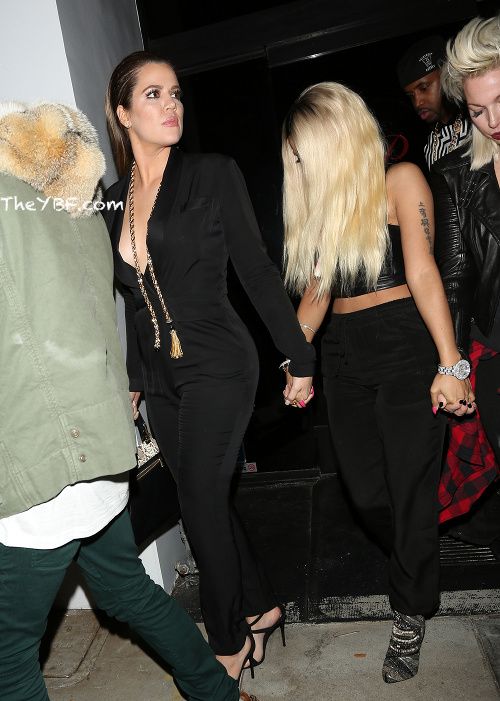 The rumor mill is buzzing about a budding friendship between Khloe Kardashian (shown with Nicki Minaj at Drake's LA Concert) and LA Dodgers outfielder Matt Kemp. Although the two have not been photographed together, they seem to "bump" into one another very frequently. In fact, photographers spotted Khloe and Matt together on the SAME DAY that she filed to divorce Lamar Odom.
As the public learned about the end of her marriage, Khloe hit the gym with Matt (who's recovering from an injury). The two managed to avoid the spotlight by traveling in separate vehicles and entering at separate times. A source told Hollywood Life, "Khloé and Matt are dating, but it's not serious yet. 'But Khloé's already acting like she's in love... Khloé's like that; she loves hard, but she moves on quick."

In addition to their workouts, Khloe and Matt have been spotted together (sans pictures) at concerts for Drake, John Legend and Jay Z (atop).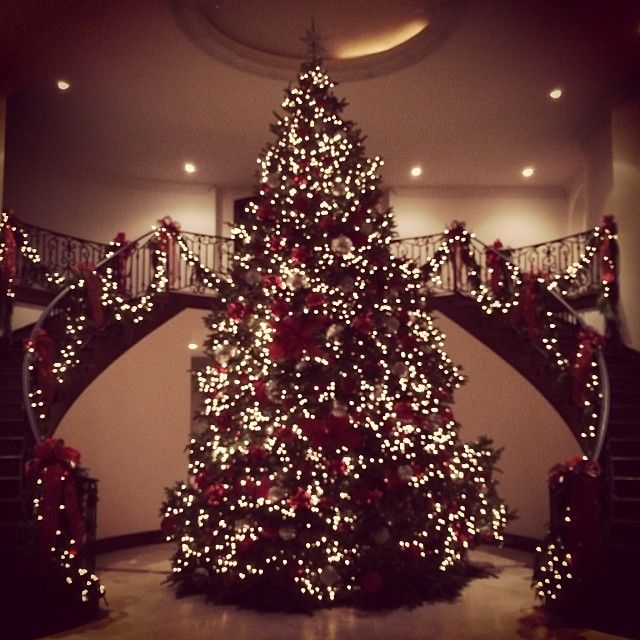 On Instagram (above), Matt added fuel to the fire by posting a pic of a Christmas tree that many assumed is from the Kardashian household. Even thogh the floors don't look like Kris Jenner's, could this be in Khloe's home? Hmmmmm.....will Matt be "Keeping Up With The Kardashians" for Christmas?

Some men never learn...
Photo via Matt Kemp's Instagram/Getty/Splash
SHOP 'N EAT: Kim Kardashian & Blac Chyna HOLIDAY SHOPPING At Neiman Marcus, LUNCHING At Subway
Posted: 14 Dec 2013 10:49 AM PST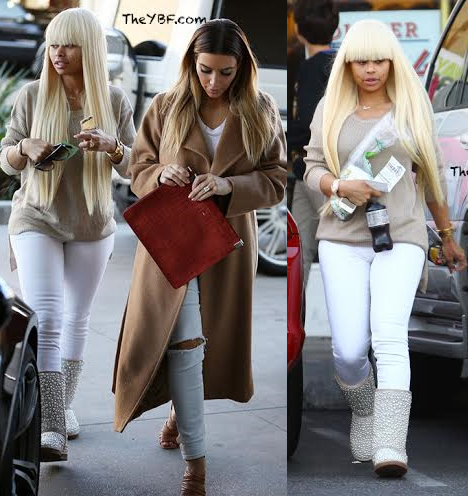 Blac Chyna joined Kim Kardashian for a shopping excursion yesterday. Get deets on their mall adventure inside...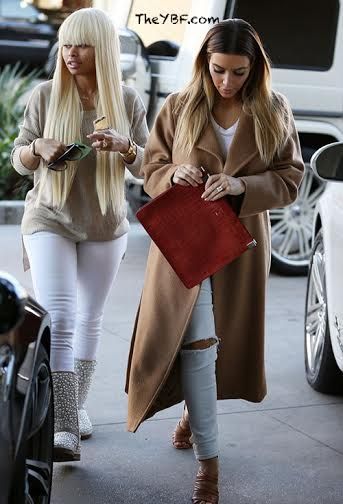 As her baby daddy passed out toys at the Los Angeles Children's Hospital, Blac Chyna spent Friday with her new bestie, Kim Kardashian, at Neiman Marcus.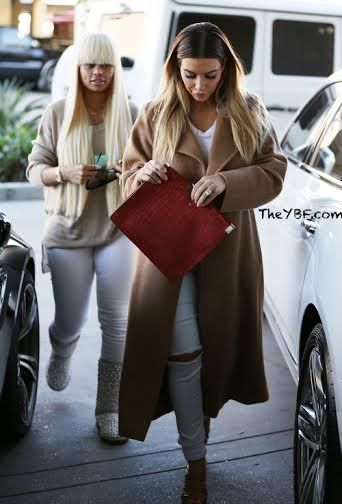 For their trip to Topanga Canyon Mall (near KimYe's Calabasas mansion), Blac Chyna rocked beaded Uggs and leggings. Meanwhile, Kim wore a white shirt and ripped white jeans paired with a bright red handbag and long beige shearling coat.
On their way to the mall, photographers spotted Blac Chyna picking up a sandwich and Diet Coke from Subway. Hmmmm....we wonder if Kim has ever been inside a Subway?
Photos via Splash/Fame
GIVING BACK: Tyga Brings GIFTS To 60 Teens At L.A. Children's Hospital, Makes Super Fan's Dream Come True
Posted: 14 Dec 2013 09:46 AM PST
Tyga surprised 60 kids at the Los Angeles Children's Hospital with gifts yesterday and also made the dreams of one super fan come true. Find out what Tyga did inside....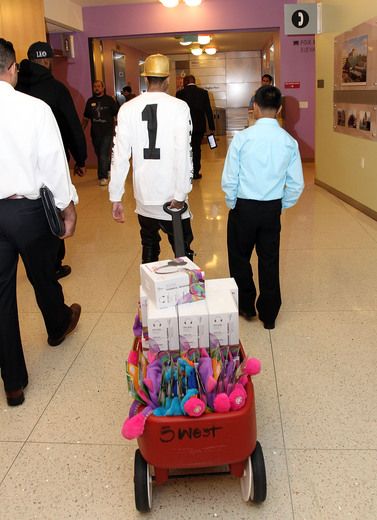 Yesterday, Tyga made a surprise visit to the Children's Center for Cancer & Blood Diseases at Children's Hospital in Los Angeles where he made the dream of super fan, Isael Gomez (shown atop) come true.
When Tyga found out that one of Isael's dreams was to meet him in person, he made a special trip to the center to offer holiday cheer and encouragement. Also, 16-year-old Isael (20 surgeries since he was a baby; dialysis 3 times a week) needs a kidney transplant and Tyga's visit was part of a campaign to help find a donor.
Speaking about his music idol, Isael said Tyga is a "good singer and also inspired me to write and compose music, but most of all because he is a good person to his fans".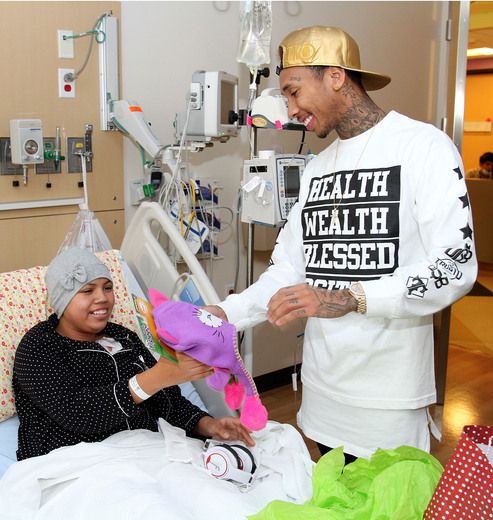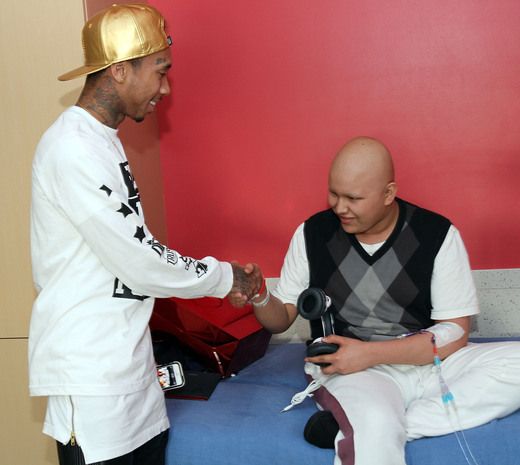 Tyga spent the entire day visiting with Isael and fifty-nine other patients dealing with serious health challenges.
While speaking about his time at the center, the LA native said, "It's important to support nonprofit organizations like Children's Hospital Los Angeles—they take incredible care of our community, so I am honored to help make a difference for these children who are from the city I grew up in and to help encourage them and to bring a smile to their faces."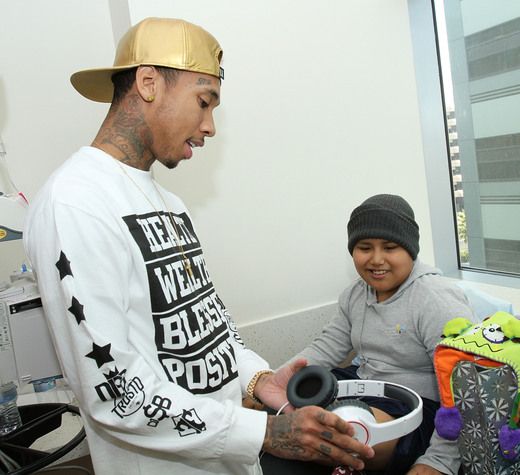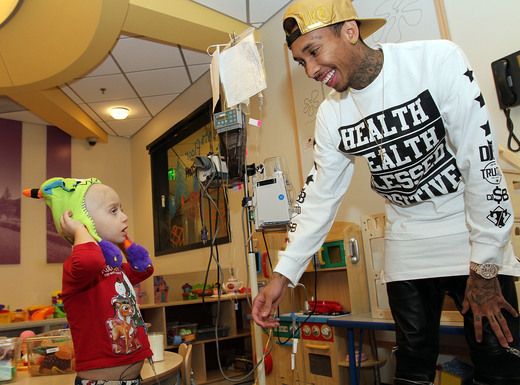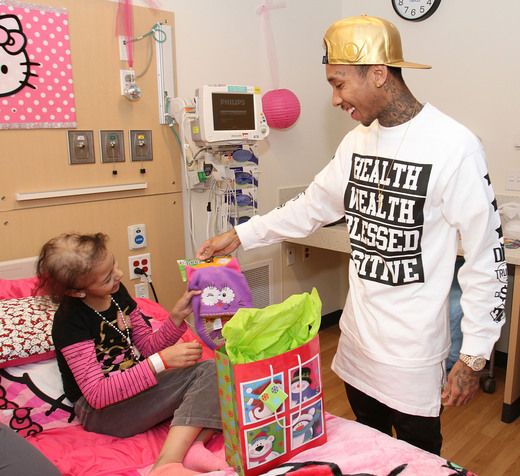 While making his rounds, Tyga gifted each patient with Flips Audio Headphone X speakers, Music Bullet Speakers (to bring the joy of music to each child's hospital room), Flipeez Action Hats, and clothing from his own company Last Kings.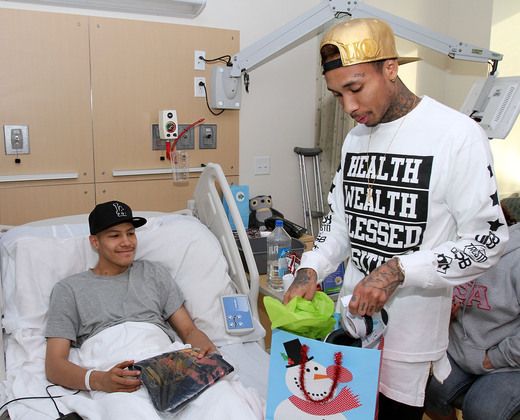 Sweet! Good to see celebs giving back.

Photos via Maury Phillips