---
BACK TOGETHER??!! Bow Wow Spotted Partying & Boo'd Up In The Club With Daughter's Mother Joie
Posted: 27 Dec 2013 08:34 AM PST
Rapper Bow Wow was seen partying with his baby's mother "Miss Joie" in Atlanta on Christmas night. Are they trying to rekindle something? FInd out inside.....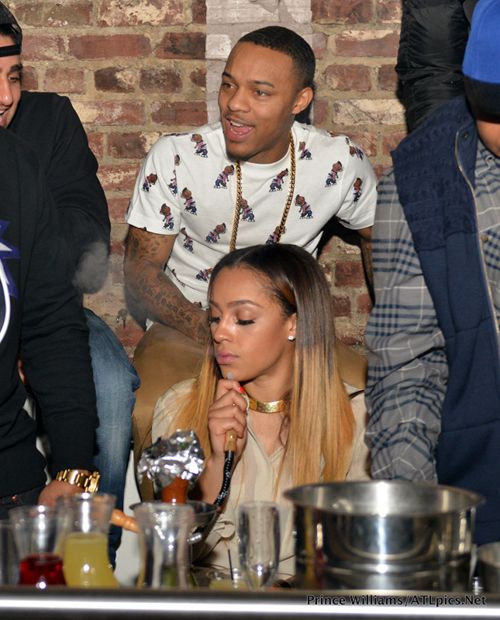 Christmas evening, "106 & Park" host Bow Wow was seen partying at Metero Fusion in Atlanta. And he hit the club with video vixen turned baby's mother Joie, the mother of his two-year-old daughter Shai Moss.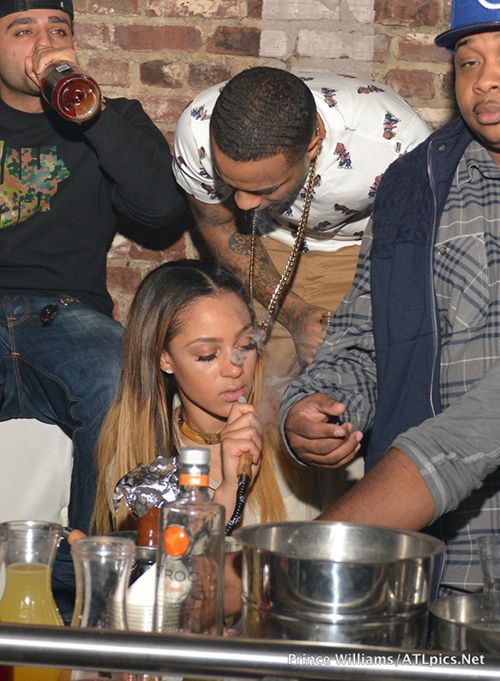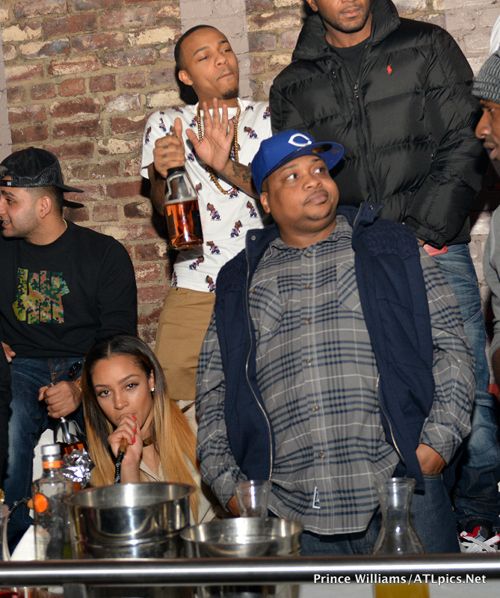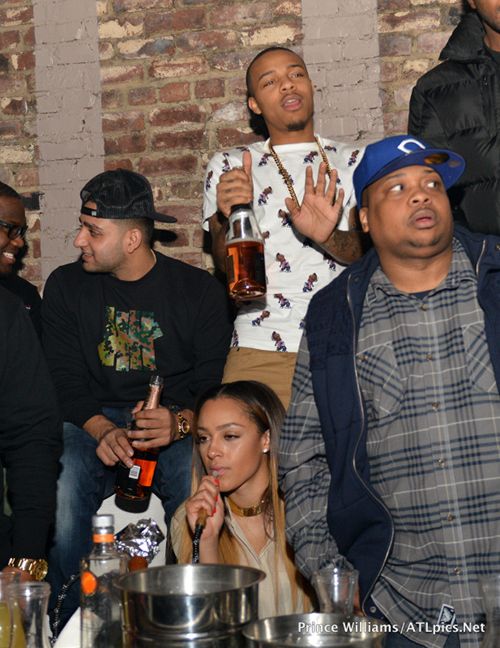 The twosome smoked hookah and popped bottles all evening. And were seen holding hands and looking real close again. And considering Bow has posted on social media a few times recently about wanting his old thing back....it looks like them hooking up again may be happening....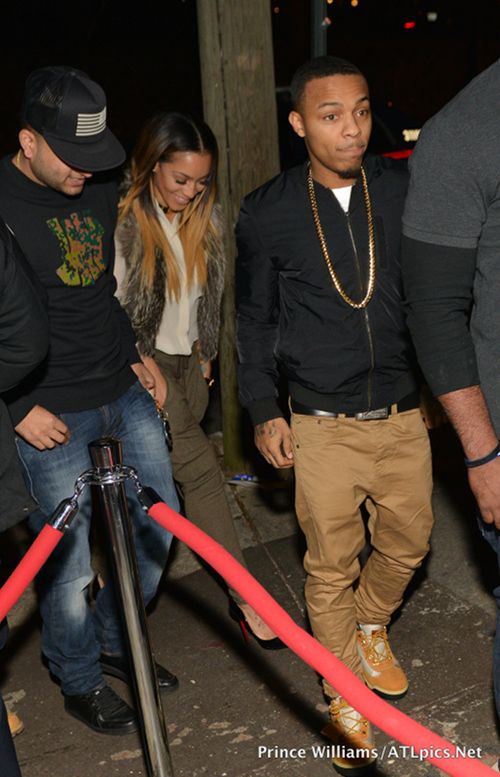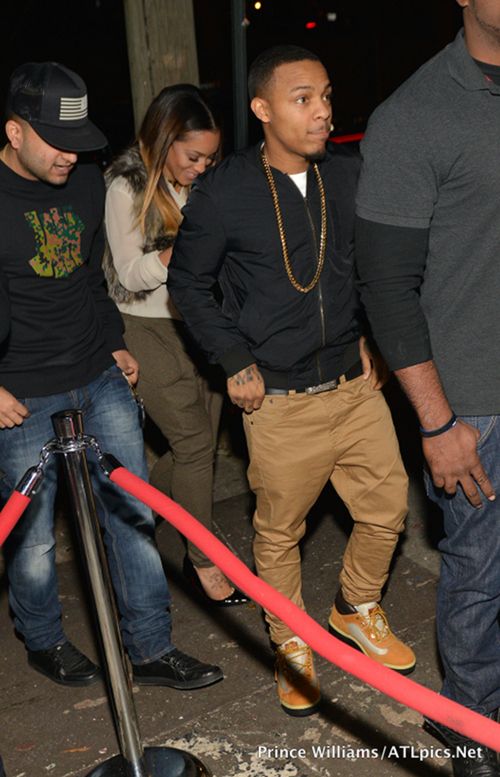 The twosome were spotted exiting the club together and heading to their vehicle. And even though Bow's had a very tumultuous relationship with Joie originally nixing his name from Shia's birth certificate and Joie sister's publically blasting him as a deadbeat, ish looks to be all good again.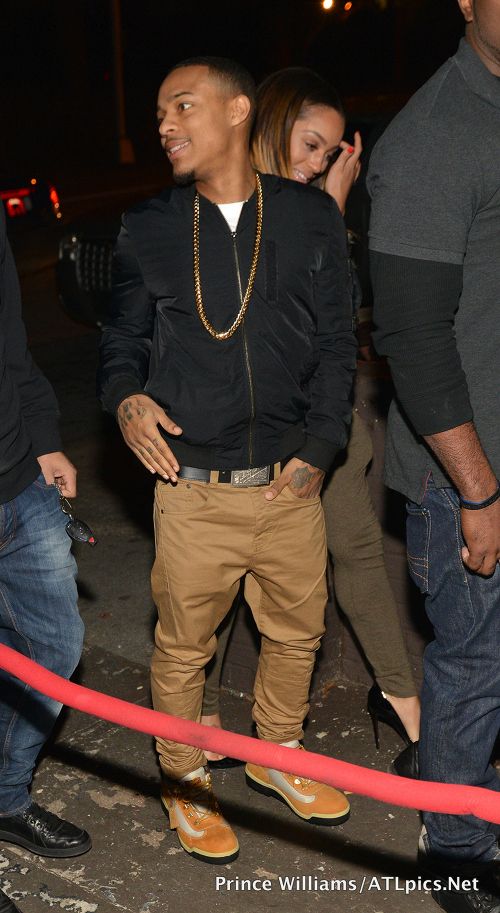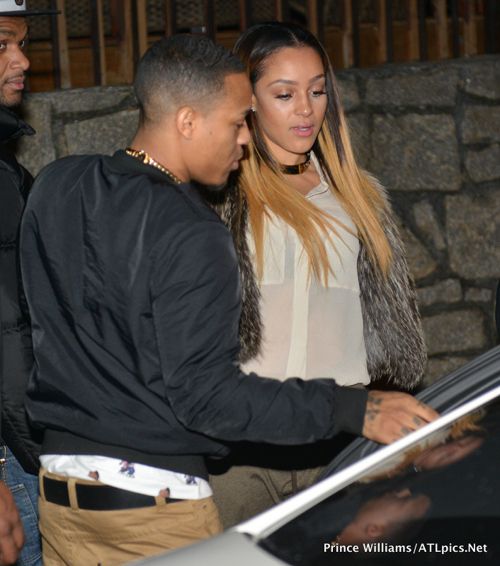 Looks like they're working it out.
Photos via Prince Williams/ATLpics.Net
Soulja Boy's ALLEGED Baby's Mama--Diamond Shantaniece Mackey--Wants You To See Her "Proof" Soulja Is The Father....
Posted: 27 Dec 2013 08:02 AM PST
This easily became the most ratchet story of the week as soon as we read the names involved. Find out what "proof" Soulja Boy's new alleged baby's mama has to prove the rapper IS the father....
Diamond Shantaniece Mackey made a claim earlier this week that rapper Soulja Boy is the father of her 5-year-old son. Now, she's releasing "proof" to make folks believe her story.
Diamond (not to be confused with Soulja's OTHER ex named Diamond, the rapstress) just put out pictures of herself straddling Soulja in a hotel room back in 2007--fully clothed. Apparently she is using this pic as proof that she took a pregnancy test in that very hotel room on that very night, and that's when she found out she was pregnant. Not sure how this proves any of that OR that Soulja's the father, but whatevs.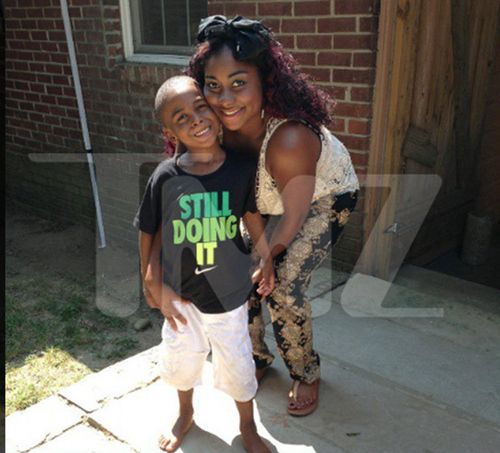 Reports state that Diamond claims after she delivered her baby boy--NAMED PORTION--Soulja took an at-home DNA test. He reportedly texted her a pic of the '0% chance he's the father' result. Then, all of a sudden, he got GHOST. He allegedly changed his number and was nowhere to be found. This was during the time his hit "Crank That" had taken over.
So now, Diamond has filed legal docs claiming Soulja IS the father, likely because she wants him to pay up.
In the words of Traci Braxton, "Just take the test!" Preferably in a reputable office this time...
Photos: TMZ
SPOTTED: Rihanna CRUISES Through Barbados In A High-Waisted Bikini
Posted: 27 Dec 2013 07:25 AM PST
Rihanna rocked a high-waisted bikini and blue mirrored shades as she boarded a boat bound for a cruise around Barbados yesterday. See her cute bikini look inside....
The Roc's princess is still living it up back home in Barbados. And still making us crazy jealous of her sun, sand and fun: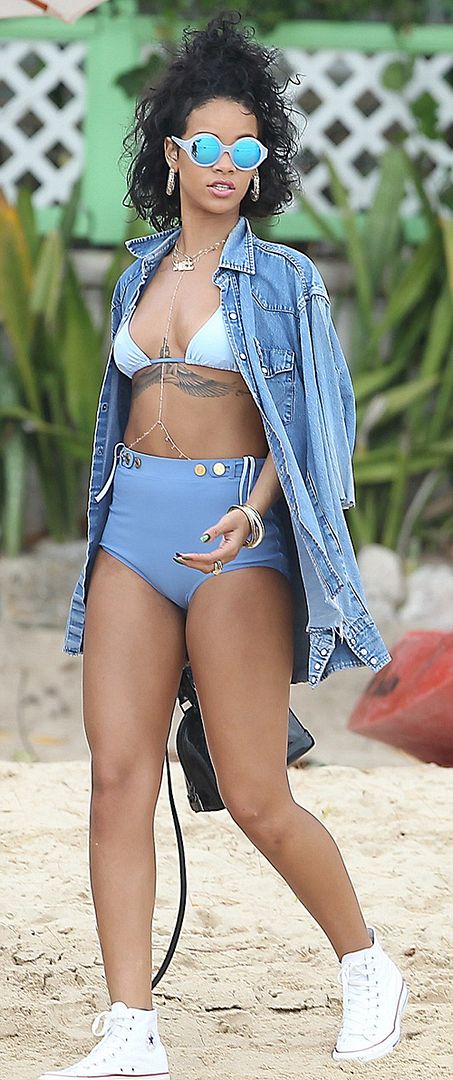 A photographer took snaps of Rihanna on the beach yesterday as she prepared to take a cruise around Barbados.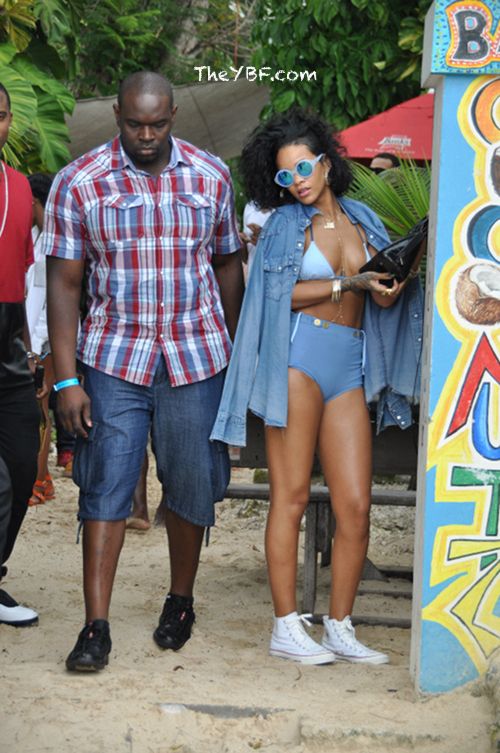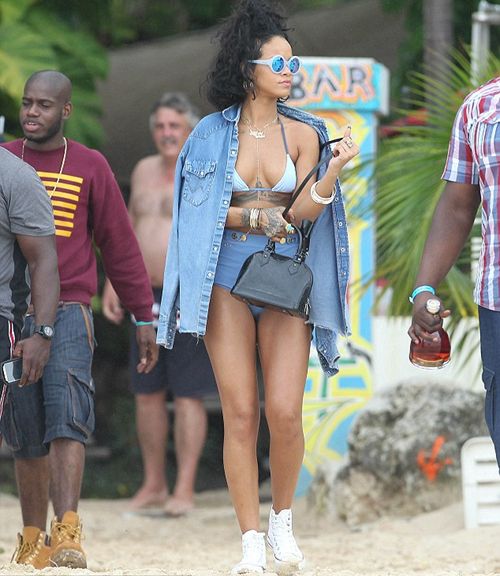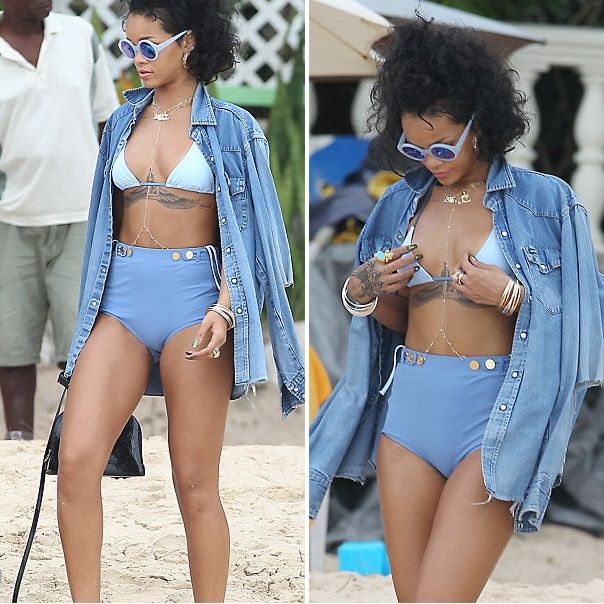 The "Pour It Up" singer rocked a power blue 40s-style high-waisted bikini bottom with a light blue top and denim shirt.
She and her friends took a ferry from the beach to a larger coastguard vessel that took them around the island.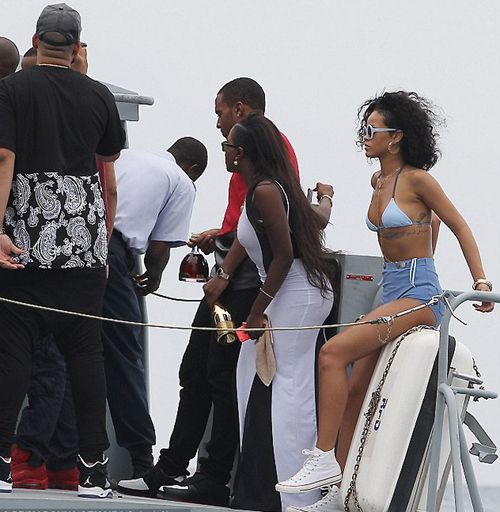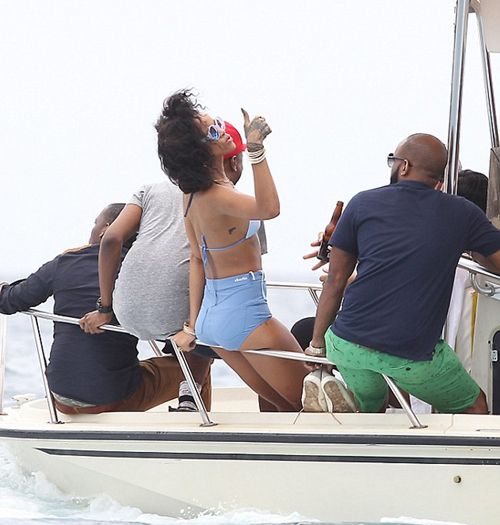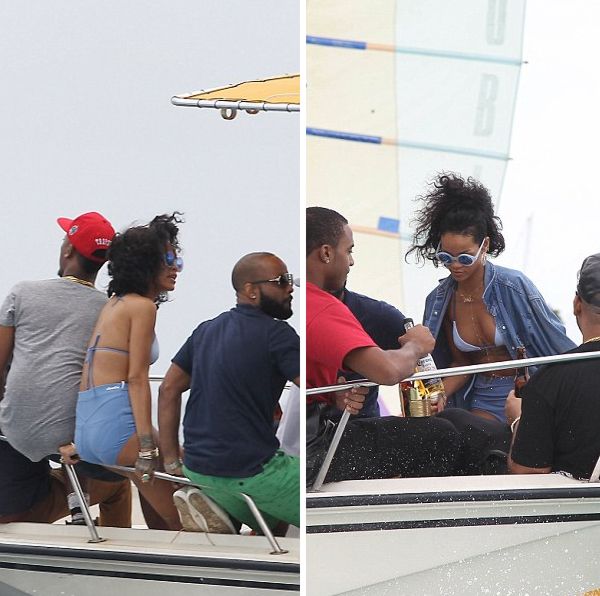 Lookin' hot as usual. Rihanna was recently announced at the face of luxury brand Balmain for their Spring/Summer 2014 Campaign. Navy fans can expect to see the entire campaign when it's released in January 2014.
Photos via Splash
Kanye West Goes Ski Shopping With Kim + That Naked Woman Hermes Christmas Gift
Posted: 27 Dec 2013 06:40 AM PST
Kanye West copped his fiancee Kim K. her umpteenth Hermes Birkin bag for Christmas. But this one is more 'artistic' than usual. Check out Kim showing off her new gift while the twosome went on a shopping ski trip yesterday inside....
So...this happened. Kanye and his love for 'art' strikes again. After that Warhol-cousin-painting debacle, Kanye tapped another known artist to help out with his Christmas gift to Kim K.
'Ye gifted his chick an Hermes Birkin bag. But not just any ol $25,000+ Birkin. A super oversized bag with a custom painted design by famed contemporary artist George Condo. While most of George's work goes for half a million dollars, he happens to be one of Kanye's besties. And it doesn't hurt that he created five of Kanye's album covers, including My Beautiful Dark & Twisted Fantasy.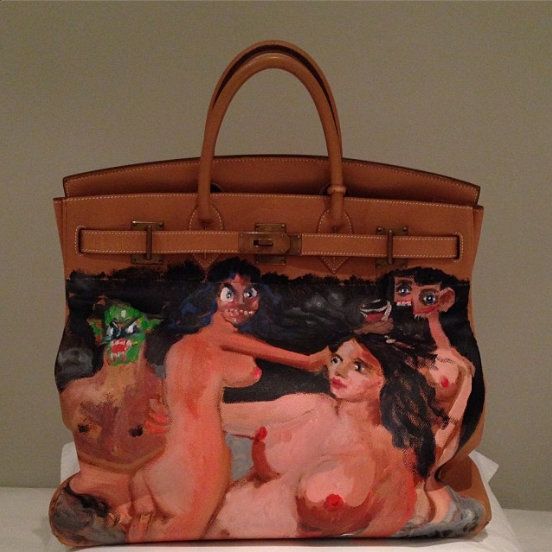 Kim IG'd a pic of the present that has Kanye's favorite things...naked women pictured in a sexually but artistic fashion. She said:
"#HandPaintedGeorgeCondo #HermesBirkin #OneofOne #ChristmasPresentFromYeezy."
A bit tacky for our taste, but that's nothing new. As long as they love it...
The bag was on full display as the couple went to a sporting goods store yesterday to buy up tons of ski gear. Looks like they're possibly headed on a snowy vacay: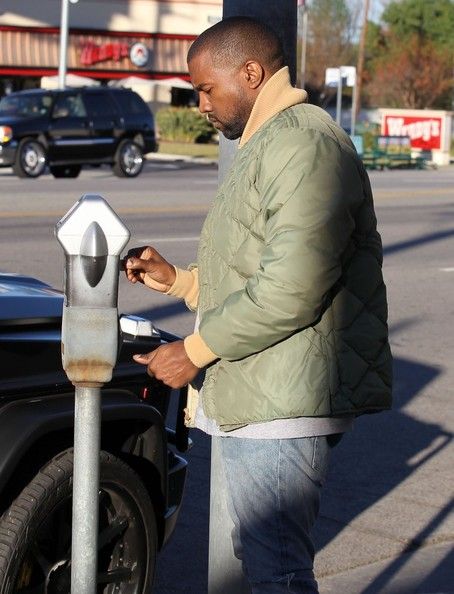 Kanye was spotted feeding the meter...instead of running into it.
It was a balmy 77 degrees in L.A. yesterday but the two insisted on delving into heavy fall fashion:
And it looks like they bought out the store. Check out paparazzi video of the twosome headed back to their car:
By the way Kanye said at his final show on Monday night in Toronto that we may not be hearing from him for the next 6 months. He said he's keeping his mouth shut:
Everything I'm saying that's not allowed, soak it in right now,' he ranted. 'This might be the last time y'all hear me talk s*** for a long time. Might be another like six months. At least. You're just gonna have to run back the interviews and sh*t if you wanna hear some realness!'
'This might be the last time y'all hear me talk s*** for a long time. Might be another like six months. At least. You're just gonna have to run back the interviews and sh*t if you wanna hear some realness!'

'I'm not [going to] ever bring up Nike again, and the only way I'll bring them up is in a positive light.'

'I'll never bring up the Grammys again in a negative light, because I actually appreciate the 21 Grammys that I did win.'

'So I'm letting you all now that this is the last Yeezus show, and this is the last time you'll ever hear me say negative about anyone.'
This moratorium on negative talk is surely conveniently timed. It could just be because he no longer has an album or tour to promote....
Photos: Fame/Flynet
HOLIDAY ROUND-UP: Future & Ciara, Karrueche Tran & Chris Brown, Rihanna, Porsha Stewart & MORE Share Holiday Pics
Posted: 26 Dec 2013 01:03 PM PST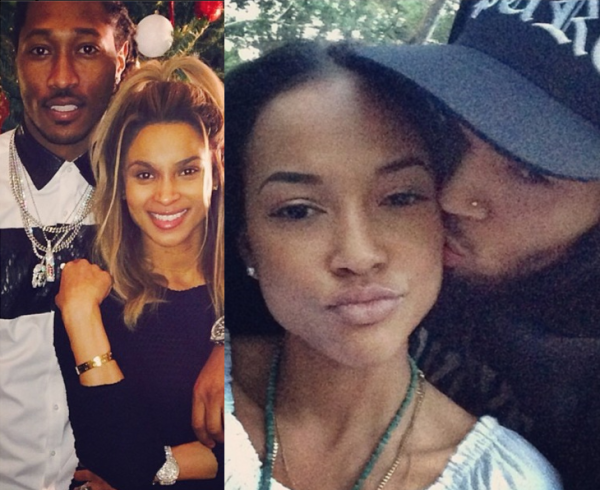 Some of our favorite YBFers shared Christmas photos and we have a round-up from folks like Future, Ciara, Chris Brown, Rihanna & more inside.....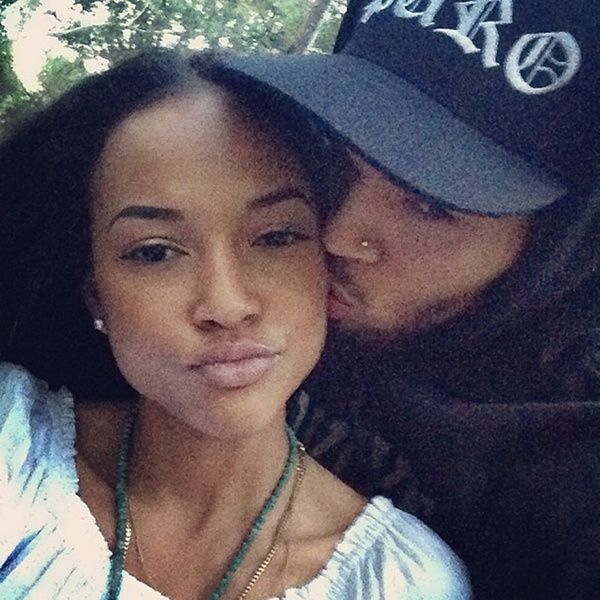 Did Chris Brown get a "hall pass" from rehab on Christmas? His boo, Karrueche posted a pic of Chris kissing her cheek with the caption, "Merry Christmas from us".
Ciara also posted a Christmas pic with her fiance Future. "Merry Christmas From Us:) X!"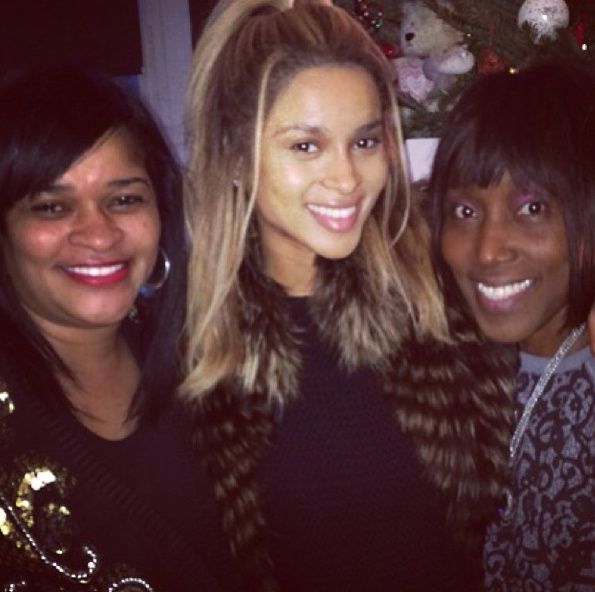 CiCi also posed with her mom and her future mom-in-law. "Realized My Post of Me and My Mommies From Christmas Was Deleted:(... Here It Goes Again! #XMasMemories Xo"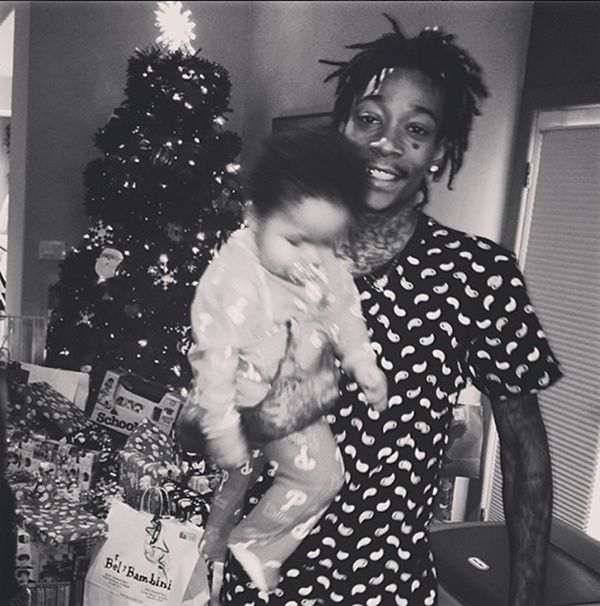 Wiz Khalifa's son Sebashtian celebrated his first Christmas.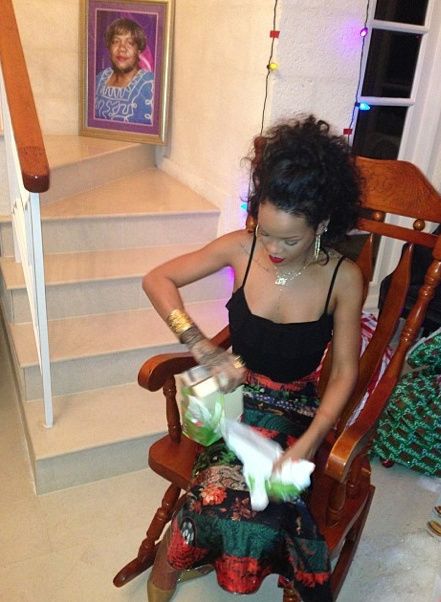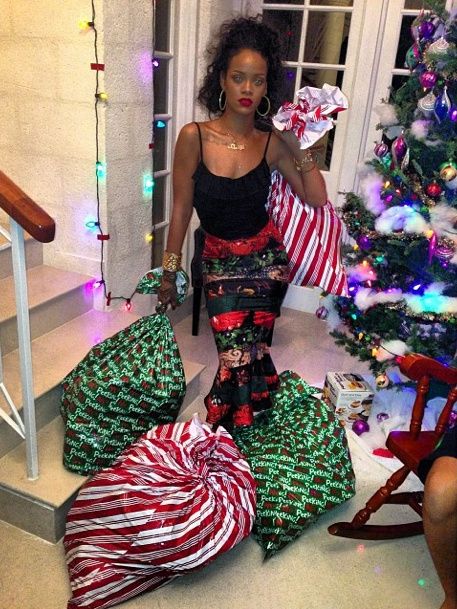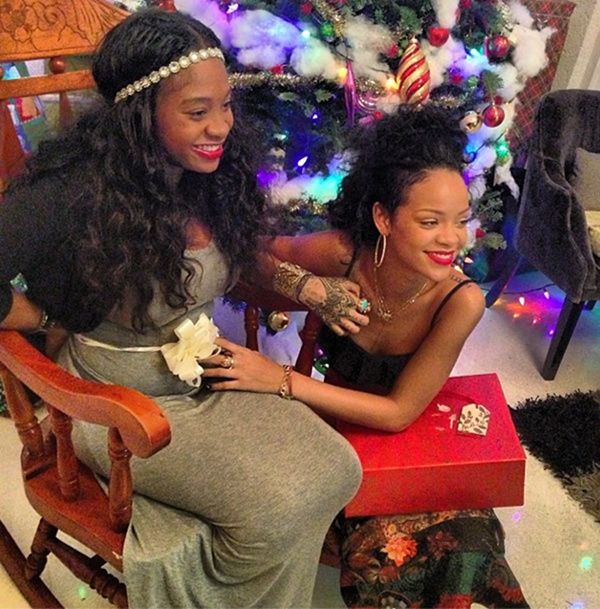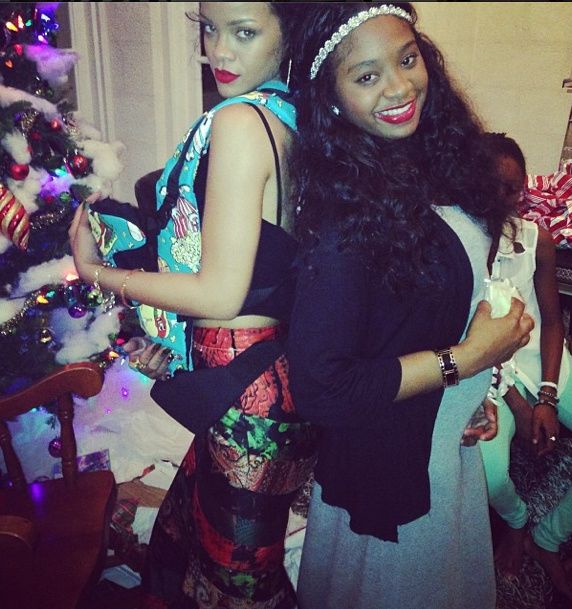 Rihanna posted holiday pics from Barbados. She gifted relatives with swanky gifts, including a Jeremy Scott-designed Baby Bjorn.
Emily B's daughter Taina and Johan (her son with Fabolous), both looked "fab" in their Burberry garments. Taina posted, "Johan likes to play alllll day #merrychristmas"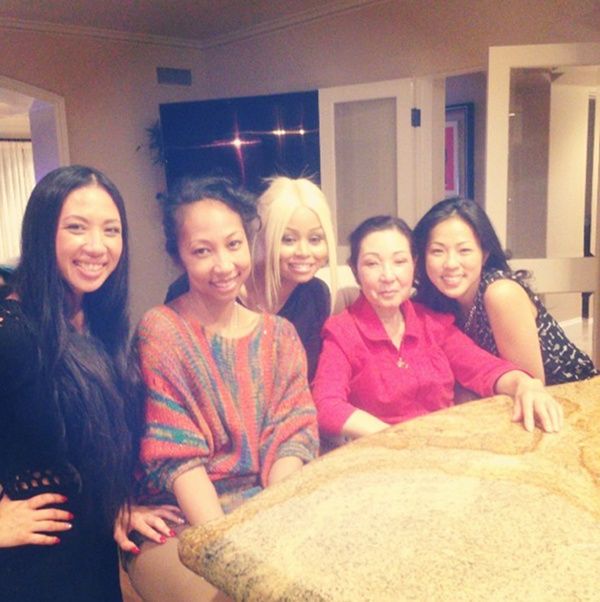 Blac Chyna is starting to look like an official "housewife." She posted a pic with Tyga's relatives, "Chillin wit Fam :)"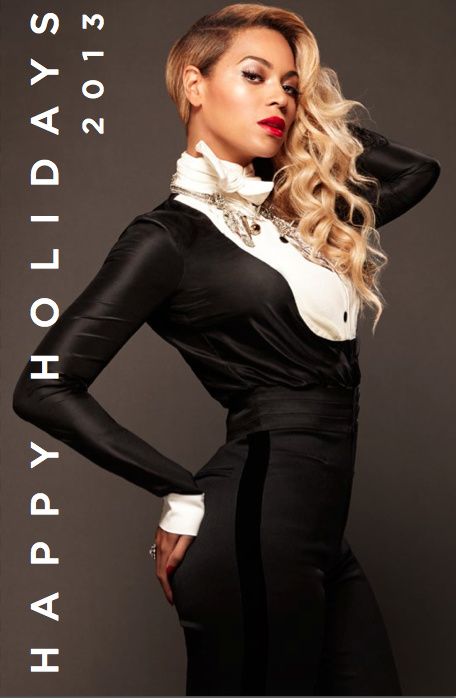 Beyonce posted this note for her fans.
Angela Simmons posted a pic with her baby sister Miley.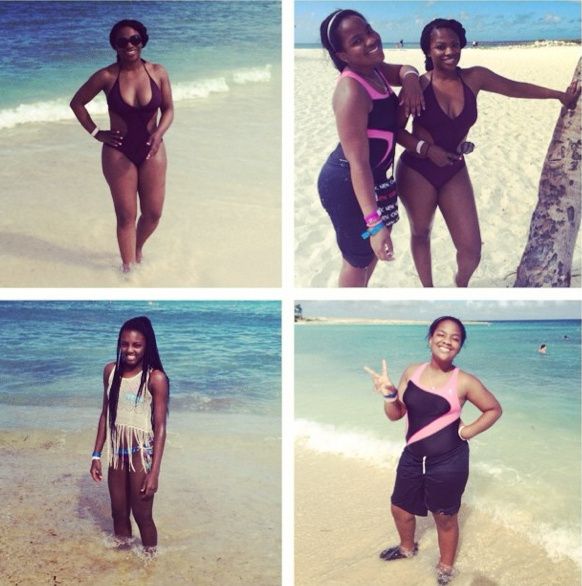 Kandi Burruss hit the beach with Riley. She said, "Yesterday at the beach! @rileyburruss @kpt__ #FunInTheSun"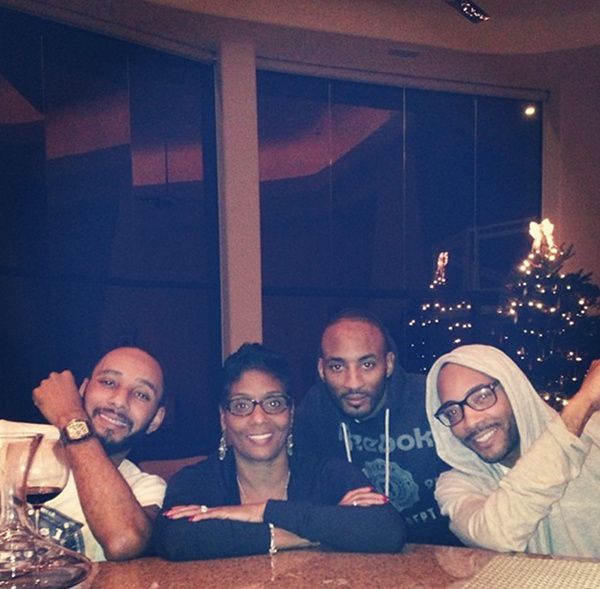 Swizz Beatz posed with his mom and brothers. "Mamma & her Boys happy holidays for all the Moms making it happen you're Loved #blessings #supermoms"
Jeanette Jenkins told us that she'd be spending the holidays in Aspen with her bestie Kelly Rowland. She shared "Heel toe express! Walking home! It was a beautiful day in Aspen! Hope you all had a beautiful day with friends & family! #aspen #jeanettejenkins #positiveenergy #happyholidays"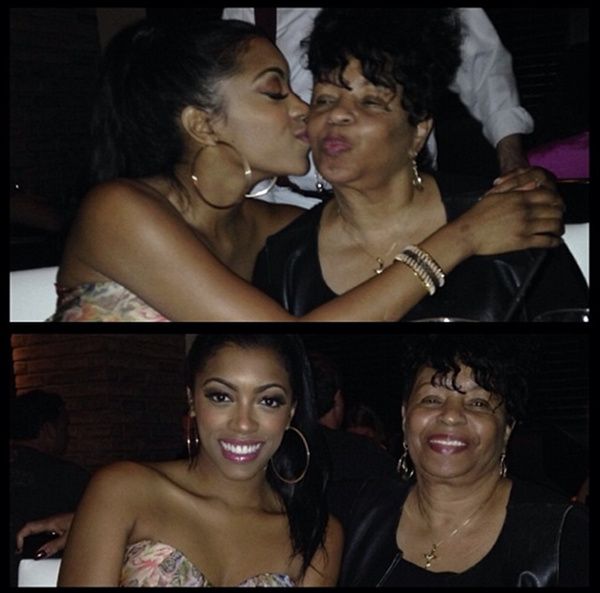 Porsha Williams (formerly Stewart) spent Christmas in Miami where she dined with her grandmother at Prime 112 and twirled in a gorgeous Alexander McQueen gown.
She also posed with former NFL star Jim Brown.
Jennifer Hudson got big bear hugs from her two Davids.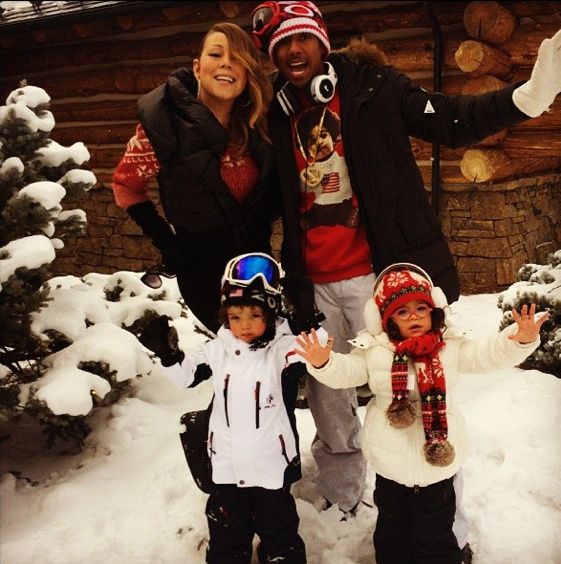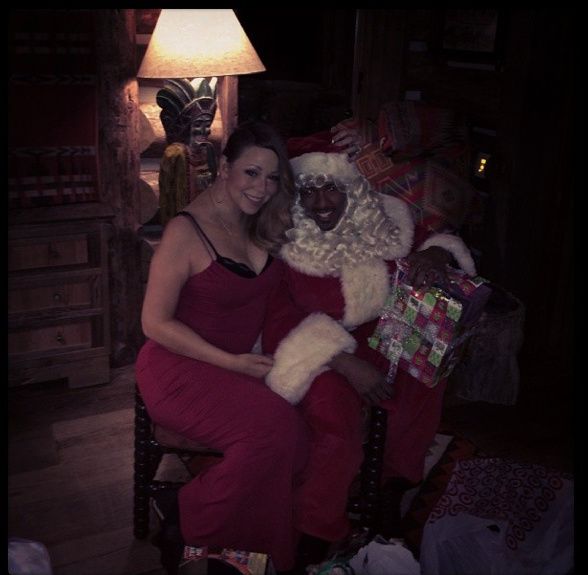 Nick Cannon and Mariah Carey shared new photos from their Aspen, CO getaway. Nick dressed up as St. Nick!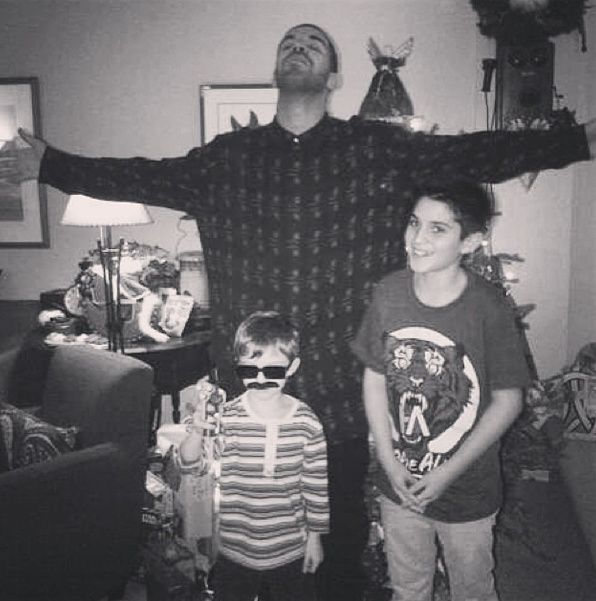 Drake expressed "gratitude" for his blessings.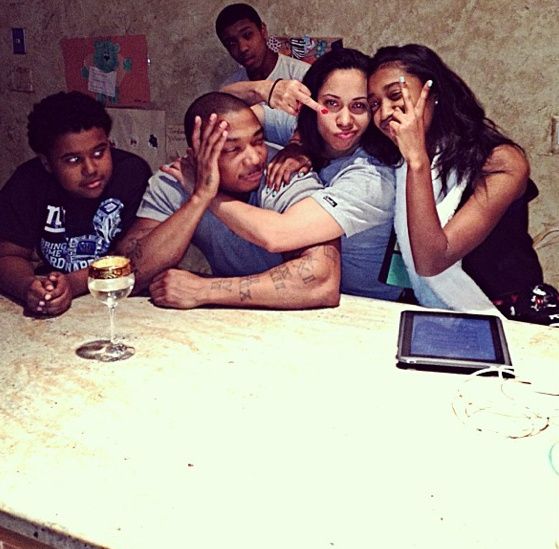 Ja Rule posed with his family.
LaLa Anthony posted a pic of son Kiyan. "This kid has been smiling all day. His smile lights up a room. Merry Christmas from Kiyan!"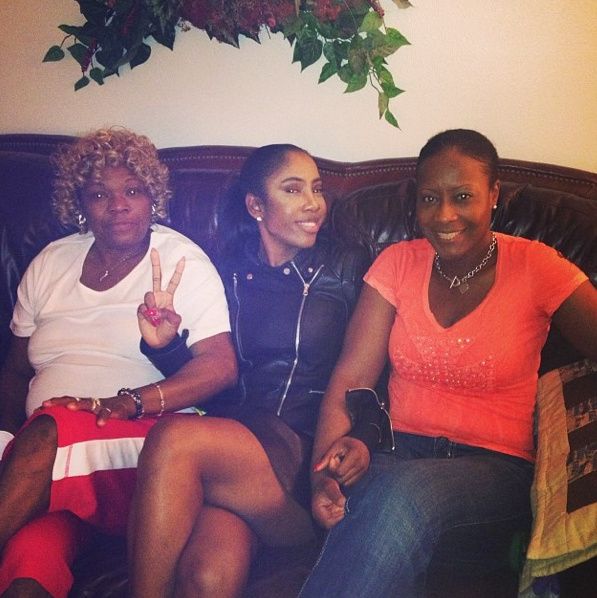 Sevyn Streeter posed with family.
Bridget Kelly posed next to her tree. "yonce voice* I woke up like this #NYC #Christmas #Joy #BKbombshell"
Trey Songz posted a few holiday photos.
UNDER THE CHRISTMAS TREE:
Christina Milian's daughter Violet got a pink motorcycle.
Naya Rivera bought her fiance Big Sean a vintage Pac-Man arcade machine.
It's potty training time at Yandy Smith's home! She shared, "My Christmas in a nutshell! These smiles melt my heart. So blessed. Now let's hope Omere learns how to use this potty and not just play with it! Thanks to @hairfinity my natural hair is extra thick looking."
Photos via Various Instagrams
SPOTTED: Kimora Lee Simmons FLAUNTS Hot Bikini Bod, Chills With New Boo Tim Leissner...And Her Ex Russell
Posted: 26 Dec 2013 10:37 AM PST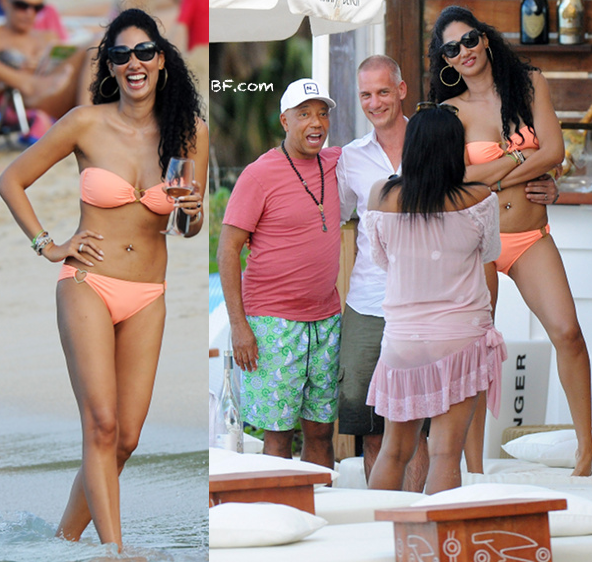 Kimora Lee Simmons was spotted still frolicking on the beach over the holidays....on the same trip with her ex-husband and her new beau! See their pics inside....
The Queen of Fabulosity, Kimora Lee Simmons, showed of her phenomenal bikini bod while sipping a cocktail in St. Barts over the Christmas holidays.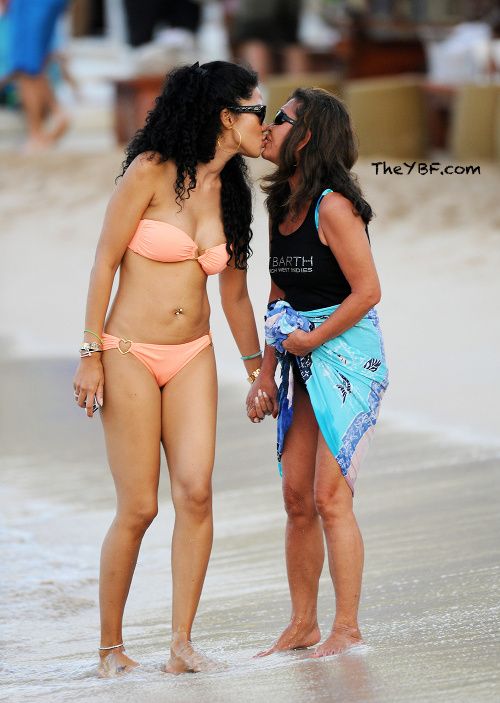 The 38-year-old mother of three was also spotted giving her own mom a loving kiss. "I love my mama! Thank you mama for everything! What would I be without you?! #StBarths #Fabulosity"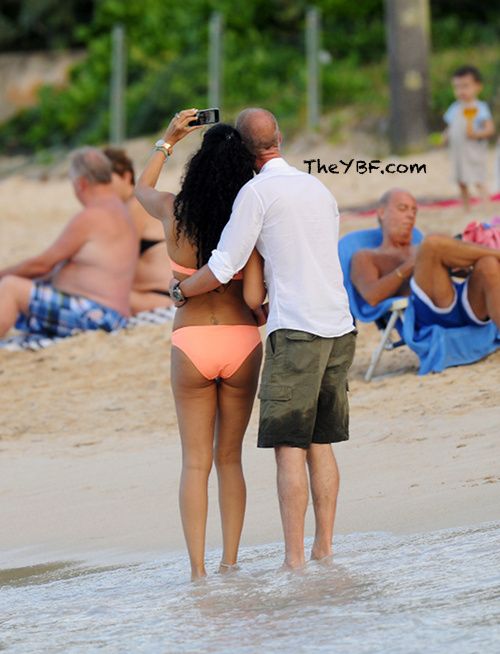 Kimora also took a dip and taking a few selfies with her new beau Tim Leissner, whom we spotted her kissing a few days ago.
Kimora's ex-husband, Russell, seems to approve Tim being around his kids. He's been living it up on this annual Simmons family holiday trip. Someone's totally over Djimon...
Photos via PCN