---
GORGEOUS GALS: Kelly Rowland Hits 2013 Winter Ball For Autism & "Today" + Zoe Saldana Does "EXTRA"
Posted: 03 Dec 2013 08:51 AM PST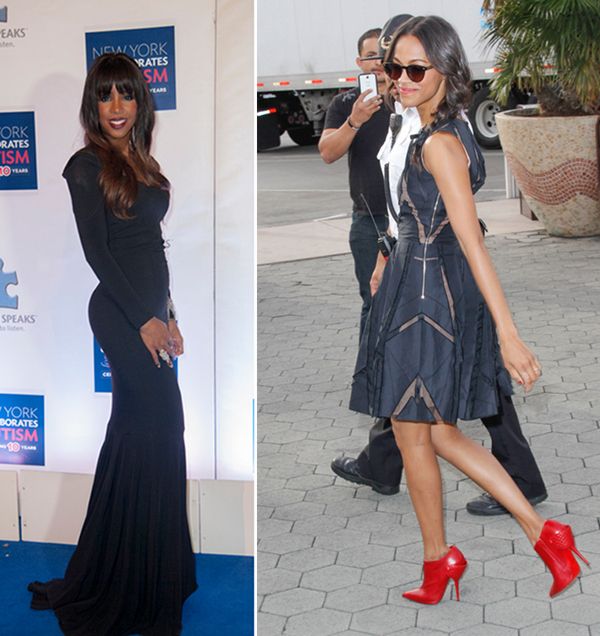 Two of our fave fab chicks were out and about yesterday showing off their hotness. Check out Kelly Rowland at a glam event for a cause, and Zoe Saldana promoting her umpteenth new film of the year on "Extra"...
Kelly Rowland showed off her killer bod last night in a navy blue Roland Muret curve hugging dress for the 2013 Winter Ball for Autism. She hit the blue carpet at the Metropolitan Museum of Art in NYC with Holly Robinson--who has been working with Autism groups for years as her son is on the Autism spectrum--and Brooklyn Nets star Deron Williams.
And she was without her rumored engagement ring on her inverted french manicured fingers: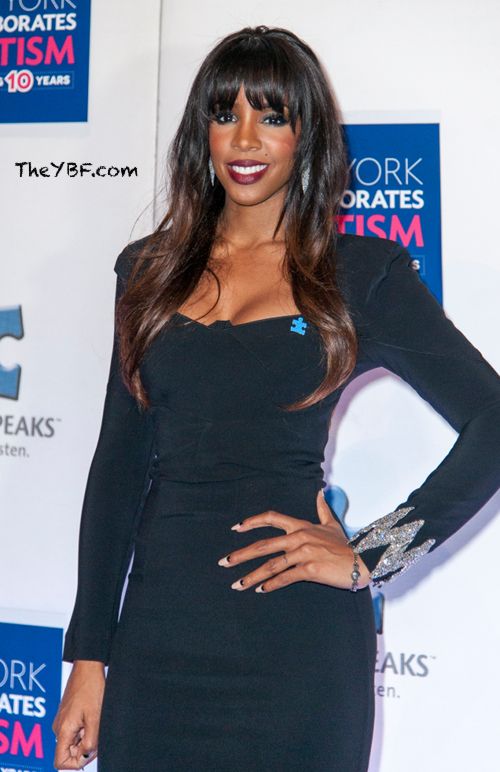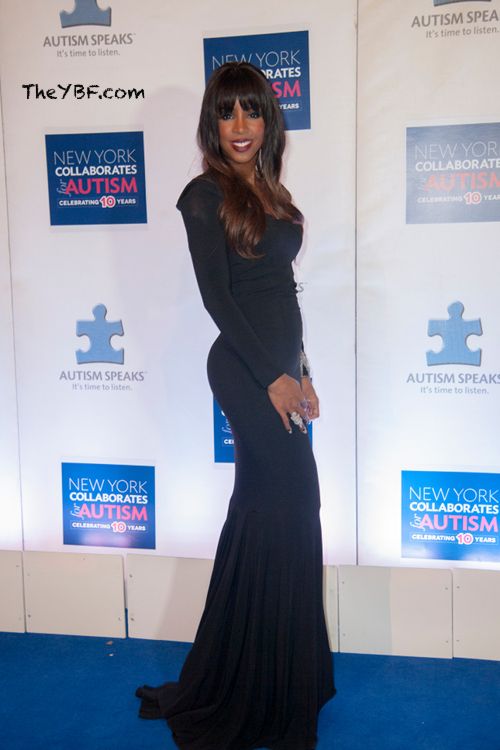 Hot look as usual.
And despite having a long night, she was up early this morning to continue talking about good causes. Kel put on her fresh face and hit up the "Today" show to encourage everyone to participate in "Giving Tuesday" campaign and a "Rock the Red Kettle" charity concert on Dec. 7 in L.A.
Peep her Salvation Army LA Day Care volunteer video where she spends the day with the kiddies:
And over in L.A.:
Zoe Saldana and her cute black & mesh cut-out dress and red Louboutin Huguette Moto ankle booties ($1,095) hit Universal Studios to tape "Extra" yesterday with host Maria Menunos.
She looked more upbeat after mourning the death of her former Takers co-star, Paul Walker, just a few days ago.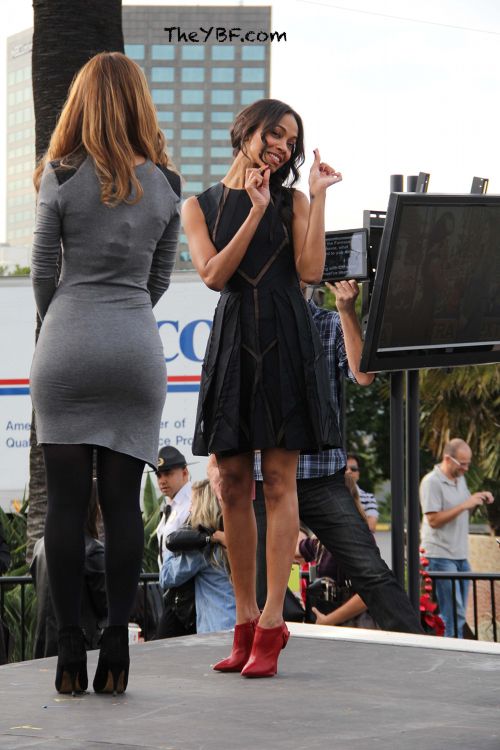 The fab chick flaunted her wedding ring as she promoted her upcoming movie, Out Of The Furnace.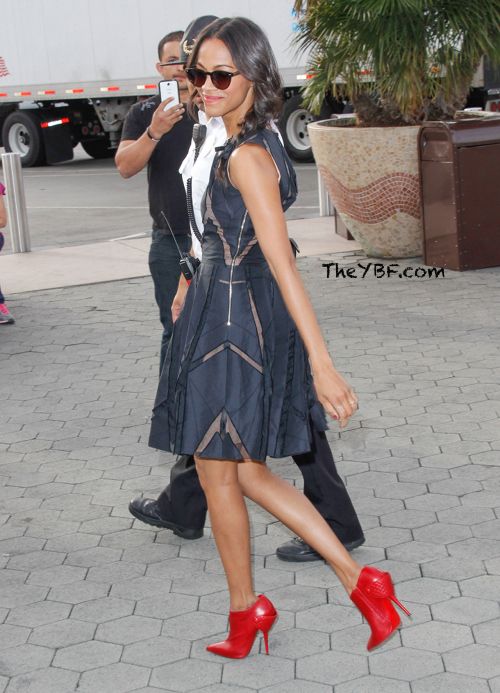 Loving this fun and flirty look.
By the way, Zoe also has numerous movies on deck in 2014. She'll be starring as a voice in the animated film The Book of Life out October 2014 and her Nina Simone biopic will be released independently soon.
Photos: Splash/WENN
TV FAB: Phaedra Parks Talks Donkey Booty, Stallion Booty & Calls Kenya Moore An "Inappropriate" Copycat
Posted: 02 Dec 2013 03:41 PM PST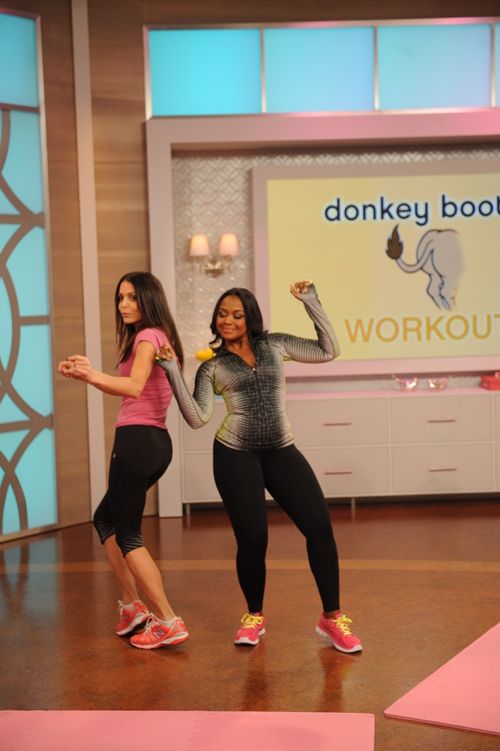 "RHOA" star Phaedra Parks dropped in on "Bethenny" to show off her Donkey Booty workout and to dish on her frenemy relationship with Kenya Moore. See the clips inside...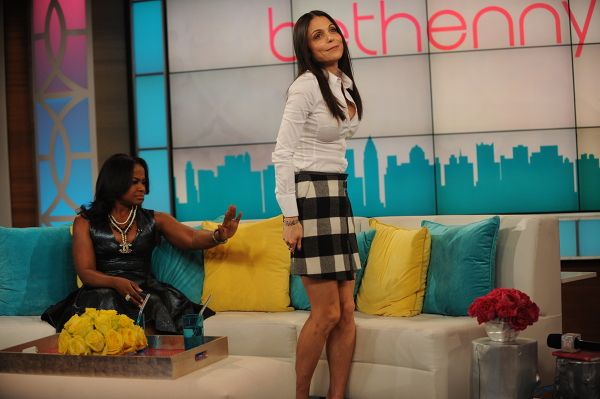 On today's episode of Bethenny, "RHOA" star Phaedra Parks stopped by to try to locate Bethennay's ASSets promote her Donkey Booty workout DVD and also dish on some of the latest "RHOA" scandals.
Since many of Phaedra's storylines center around Kenya Moore, her name came up a lot during the interview. When Bethenny asked Phaedra how she felt about Apollo and Kenya texting each other, she said, "...they are just two inappropriate people acting inappropriately."
Oh?
Phaedra also talked about Kenya stealing her workout dvd idea which causeed Bethenny to ask the southern belle why she didn't strangle Kenya. Apparently she's got a line of stun guns on deck! Phaedra said,
"Well you know I am a southern bell so I don't strangle. I have a line of stun guns so I might Phaedra SPARKS you, give a girl the shock of her life but at the end of the day if you are going to be original, you are going to be original. There can only be one Kleenex, there can only be one Jello, everything else is just gelatin and toilet paper."
Phaedra showed off her post-baby self-made booty in her head-to-toe Opening Ceremony look.
Watch Phaedra's "Donkey Booty" workout here:
Phaedra explains why Kenya is inappropriate:
Photos via BethennyTV.com
Monica, Shannon Brown, Keri Hilson, Lil Wayne, T.I. & More Kick It Back Stage At YEEZUS Concert In ATL
Posted: 02 Dec 2013 02:33 PM PST
The ATL celebs came out to support Kanye West's Yeezus tour last night. Check out who showed up backstage inside...
Monica & Shannon Brown made it a date night last night as they hit up Philips Arena for the Yeezus tour.
And the fab chick, who just had a baby a little over three months ago, posed it up with her longtime homie Jermaine Dupri.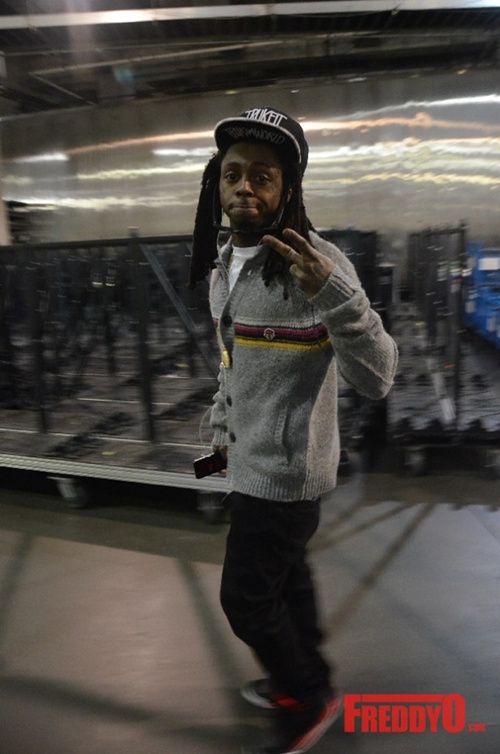 Lil Wayne was spotted backstage ready to take in the show.
Keri Hilson, who has the track "Knock Me Down" with Kanye (which he had a band play while proposing to Kim), hit up the concert looking cute.
T.I. was spotted backstage supporting his homie. Ad 'Ye and his masks rocked the stage as usual: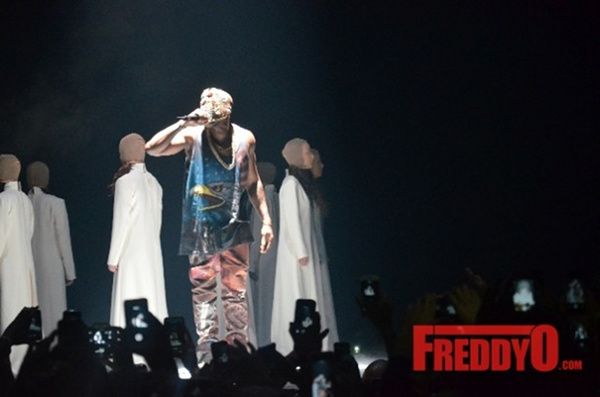 But before the concert, Mr. West took his future wife shopping....likely to refill her tour suitcases with only the clothes he likes.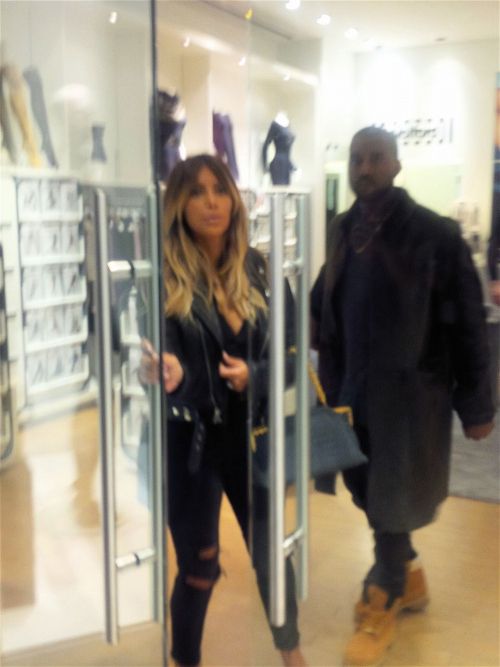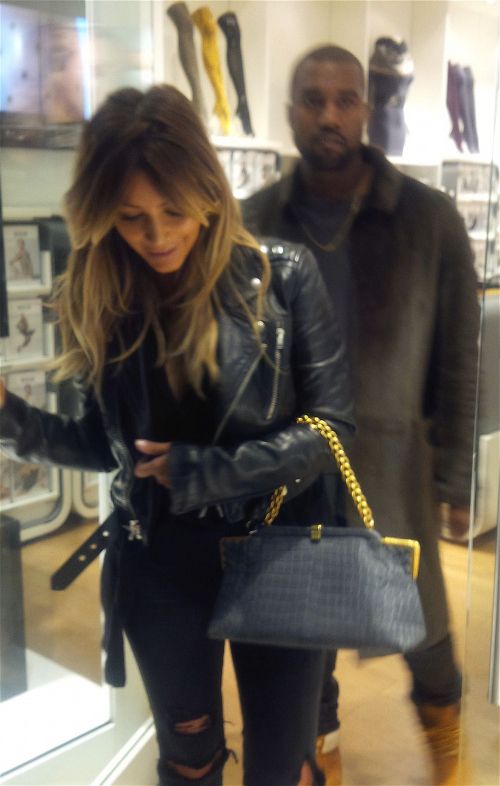 They popped up at Phipps Plaza Mall to shop amongst the umpteen thousand. In other words, to get the attention they will later complain about.
Photos: FreddyO.com/Abby Anjorin
VIDEOS: August Alsina's "Numb" FT. B.o.B & Yo Gotti + Sevyn Streeter's "B.A.N.S." (Trailer) Co-Starring Mack Wilds
Posted: 02 Dec 2013 01:29 PM PST
New Orleans-native August Alsina has released a video for "Numb" with B.o.B and Yo Gotti. Watch the video inside and see Sevyn Streeter's "B.A.N.S." trailer starring her on-screen love interest, Mack Wilds...
"I Luv This S**t" singer, August Alsina (whom we introducd you to last year), has released a new video called "Numb" featuring B.o.B and Yo Gotti. While the New Orleans-native's debut album will hit stores in early 2014, the "Numb" single is among the radio hits off his EP Downtown: Life Under the Gun.
Watch "Numb" here:
In other new visuals.....
Sevyn Street's solo debut EP "Call Me Crazy, But…" is available tomorrow and she's promoting the release with a trailer for her latest video for her single "B.A.N.S.", which co-stars Tristan "Mack" Wilds.
UNBREAK MY HEART: Trina Braxton's ESTRANGED Hubby Gabe Solis Holding Up Divorce, Says He's STILL IN LOVE
Posted: 02 Dec 2013 11:30 AM PST
Trina Braxton's trip to divorce court is being held up by her estranged hubby Gabe Solis. Find out what Gabe told "divorce court" inside.....
Gabriel Adrian-Solis, the estranged husband of "Braxton Family Values" star Trina Braxton is doing his best to stay far away from divorce court in GA. According to TMZ, Gabe has filed legal documents "challenging her right to a divorce" by claiming they they're STILL in love. Oh?
Although Trina filed for divorce, saying their marriage was "irretrievably broken" Gabe believes in his heart that the couple can mend their marriage.
He wants a judge to declare that a reconciliation is possible. Why now? Earlier this year, it appeared that the couple were indeed working on their marriage with a round of public appearance, including a charity golf tournament. Perhaps Gabe wants to continue with his efforts.
On one hand it's romantic that Gabe is "fighting" for their marriage, but we're wondering where that fighting spirit during the months when was Gabe was allegedly cyber-sexing with random "chicks"?
Photo via Trina Braxton's Instagram