---
NO WEDDING PARTY: Ciara ALLEGEDLY Calls Off Engagement To Future.....BECAUSE HE CHEATED?!
Posted: 13 Aug 2014 07:33 AM PDT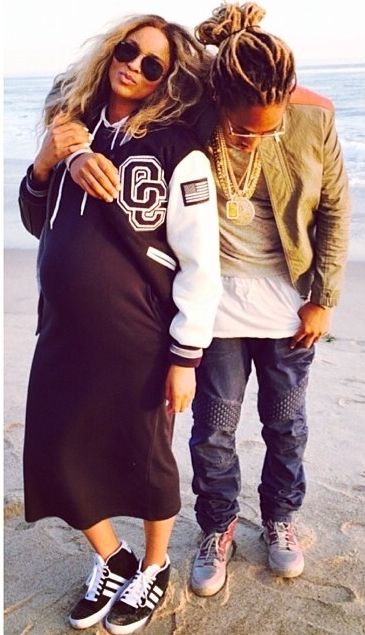 R&B princess Ciara has reportedly called off her engagement to hot shot producer Future due to his cheating! More inside...
When it comes to bad news in Hollywood...when it rains it pours. First...we find out that Tyga and Blac Chyna have called off their engagement. Now...it's being reported that Ciara and Future (shown above during happier times) have split...three months after the birth of their son Future Zahir Wilburn.
Before we try to figure out who the third couple will be, get ready to say "I Told You So".....
A source told US Magazine, "He cheated on her. Game over." Then another source said, "She's devastated. Ciara's focus now is the baby." On Instagram, it looks like Ciara has thrown her energy back into her work.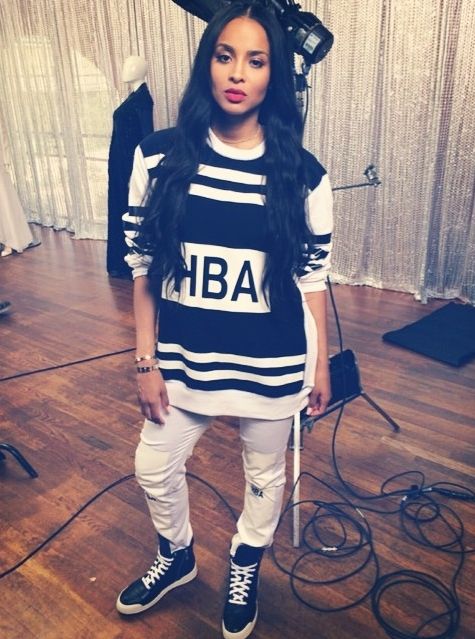 She recently posted pics from a shoot with HBA "Hood By Air Balmain" (sans engagement ring) and hinted at work with MTV's House of Style (which is now hosted by Iggy Azalea).
She captioned the pic, "Day Was A Good Day. #CCMTVHouseOfStyle Coming Soon. I'm Gonna #DoMore Baby!:) #Zonin. Xo"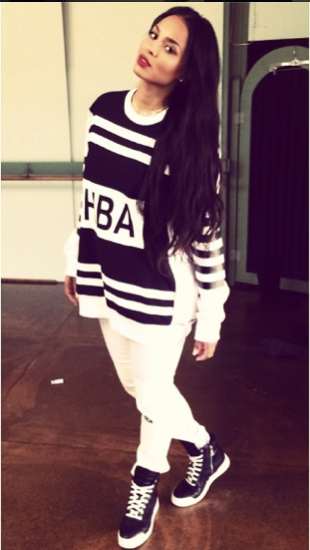 You'll recall that Future had THREE baby's mothers BEFORE Ciara hooked up with him. One of the ladies commented on Future and his "pattern" regarding commitment. During an exclusive interview with TheYBF in February 2013, Brittni Mealy, one of Future's baby mommas, told us:
"...I knew about his kids, he has never disowned any of them. But, I do think 3 kids by 3 different women is a pattern of some sort. He obviously loves the mothers, but something about adding a kid to the equation changes things for him."
So......is this what happened to CiCi? Or maybe it was the "curse" of appearing on the cover of BRIDES Magazine? You'll recall that Kelly Rowland called off her first engagement shortly after appearing on the cover as well.
Photos via Ciara's Instagram
Idris Elba -- DETAILS Magazine's Sexy September 2014 Cover Guy
Posted: 12 Aug 2014 10:09 PM PDT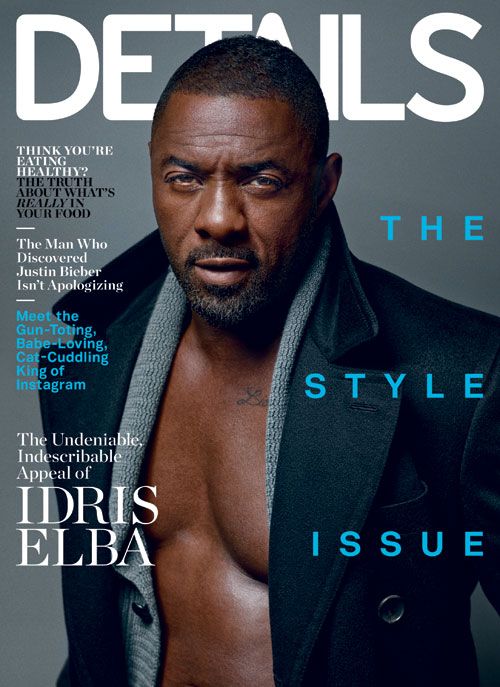 Oh, hey there Idris. Or, Big Driis since we're nasty. The star of the upcoming flick No Good Deed is looking all kinds of sexy as DETAilS Magazine's September 2014 cover guy. Check the pics inside, plus what he says about his unstoppable career and more...
41-year-old actor Idris Elba is getting his due. And our fave British import is talking about what got him there and his work ethic as a professional and a dad (to both daughter Isan and baby boy Winston). From working the door as a bouncer at nightclubs...to this.
On his DJ, rapper, actor multiple personalities: "All these things I do come from the same place. When I'm rapping, it's kind of like this character that I put on. It's a character who can write songs and lyrics really easily, so therefore I can stand up and do it too. Acting is definitely jumping into someone's personality."
On his extremely hectic and "random" life as a global star...and a dad: "I flew in yesterday from Ghana to do a one-day shoot here [in L.A.]...Twenty-four hours ago, I was in Africa doing something very different, and 24 hours from now, I'll be back home in London with my family in a completely different environment. And next week, I'm gonna be in front of a bunch of people playing music in Ibiza."
"It's very, very random, but part of me is used to it," he says. "It's become my life's pattern. And I think I've always been this way—this variedness is a part of my personality. I'm not schizophrenic or anything, but literally one day to the next, I can become very different people."
On reinventing himself: "I've been that guy for a while, where people recognize me but they're not sure why. I'd done a lot of popcorn films, but the reinvention came when I decided to do more of the character-driven stuff that won't be seen by as many people. But it makes people start to realize, 'Wait a second, this guy is that guy.'"
On being a selective actor: "It's hard not to sound disgruntled sometimes as an actor." [..] "Look, I know that I work a lot, but I'd prefer to wait sometimes because I don't want to just do rubbish films anymore or characters that anyone can play."
More pics from Idris' cover spread: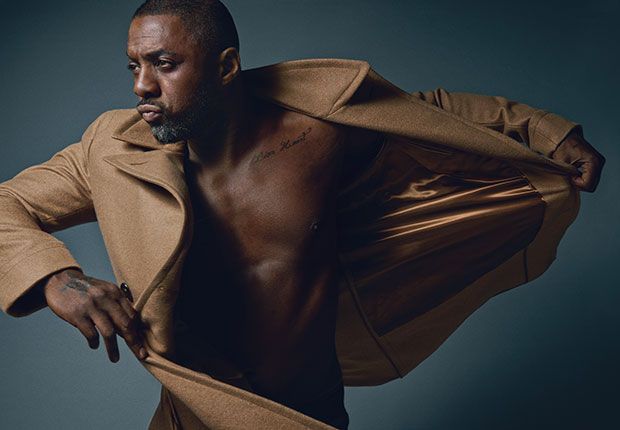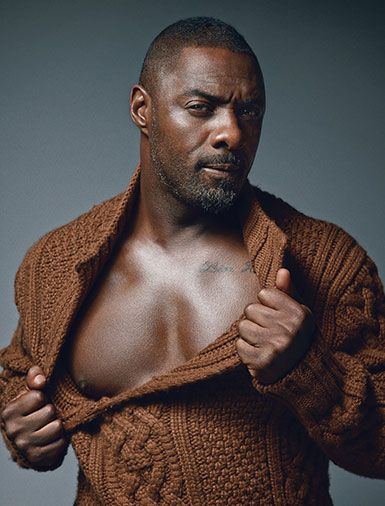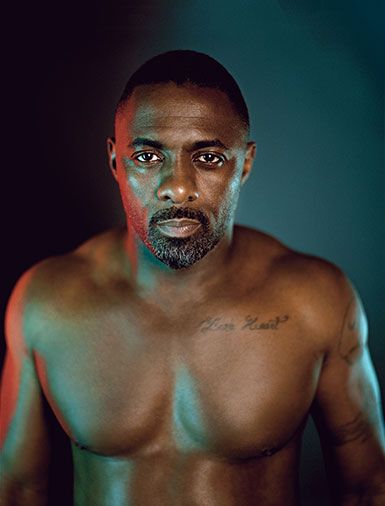 Yes please! Check out DETAILS for the entire cover story.
Photographs by Mark Seliger
President Obama Issues Statement On Michael Brown Tragedy + More Updates
Posted: 12 Aug 2014 05:32 PM PDT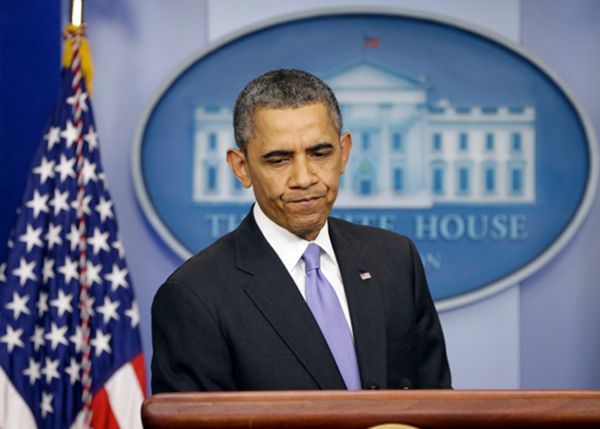 President Obama has issued a statement on the tragic and infuriating shooting death of Michael Brown. Read it inside and the get the latest updates on the case....
While the country is in turmoil over the death of unarmed 18-year-old Michael Brown, at the hands of a Ferguson, St. Louis police officer, Presdient Obama has issued an official statement.
Read it below:
The death of Michael Brown is heartbreaking, and Michelle and I send our deepest condolences to his family and his community at this very difficult time. As Attorney General Holder has indicated, the Department of Justice is investigating the situation along with local officials, and they will continue to direct resources to the case as needed. I know the events of the past few days have prompted strong passions, but as details unfold, I urge everyone in Ferguson, Missouri, and across the country, to remember this young man through reflection and understanding. We should comfort each other and talk with one another in a way that heals, not in a way that wounds. Along with our prayers, that's what Michael and his family, and our broader American community, deserve.
Meanwhile, a detailed account of the entire incident, given by Michael Brown's friend, Dorian Johnson, who was with him at the time, is HERE. And is a MUST READ. Johnson has been making his rounds telling his first-hand witness account to mainstream and local media. And he paints a picture that many feared would be the case--an angry cop approached the boys in a hostile manner, while the boys were doing nothing but walking in an apartment complex to Johnson's home just minutes away.
Michael Brown has been accused of "reaching for the cop's gun", something that Johnson vehemently denies. Michael was shot more than once, from 35 feet away.
Freeman Bosley, Johnson's attorney, told MSNBC today that the police have yet to interview Johnson. In fact, Bosley said in an interview that he offered the police an opportunity to speak with Johnson, but they declined:
"They don't want the facts. What they want is to justify what happened … what they are trying to do now is justify what happened instead of trying to point out the wrong. Something is wrong here and that's what it is."
Sad.
Pics and video of the protests and the tense scenes with law enforcement below:
This photo from the Times really is incredible http://t.co/3uikNM6CNB h/t @conor64 pic.twitter.com/RdcmtxFLP5

— AdamSerwer (@AdamSerwer) August 12, 2014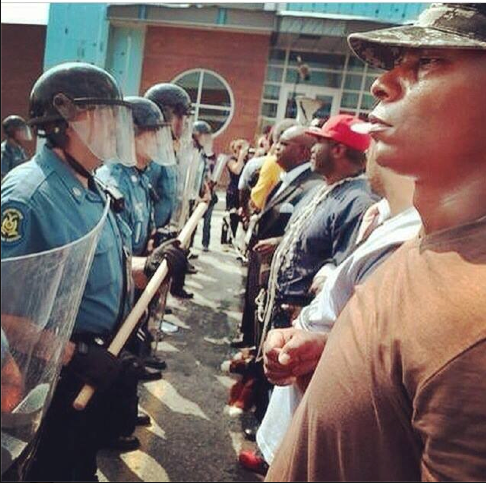 Meanwhile, a producer with KSDK reports that the police have confirmed that Brown's cause of death was a gunshot.
Reports also state that certain aircraft has been banned from flying over Ferguson (many believe this is law enforcement's way of controlling the media fallout), the police department changed its mind about releasing the name of the cop involved "as a safety measure", and Rev. Al Sharpton has offered to pay for Michael Brown's funeral.
EXTRAS:
1. Steve Ballmer is officially the new Clippers owner, which means Donald Sterling is officially out. Ballmer is holding a rally at the Staples Center Monday. STORY
IT'S OVER?! Friends REPORT That Tyga And Blac Chyna Have SPLIT!
Posted: 12 Aug 2014 03:36 PM PDT
Sources close to Blac Chyna and Tyga say the couple have broken-up. Uh oh..who will the Wests be besties with now? More inside...
If you've ever imagined what the wedding between Blac Chyna and Tyga might look like, for whatever reason, you may never get an answer to that one. According to friends of the couple (via TMZ) the pair have split. While the "friends" did not reveal a reason for the split, they are saying Tyga is the one who called it quits.
The couple began dating in 2011 and gave birth to son King Cairo in October 2012. We saw them together at Kim and Kanye's wedding in Florence (May 2014) and everything seemed fine between the two.
TMZ reports that Tyga hosted two pool parties at their home in the last few weeks, but Blac Chyna wasn't invited (and some of her belongings are still there). Some believe she is in denial about the split. Sounds about right.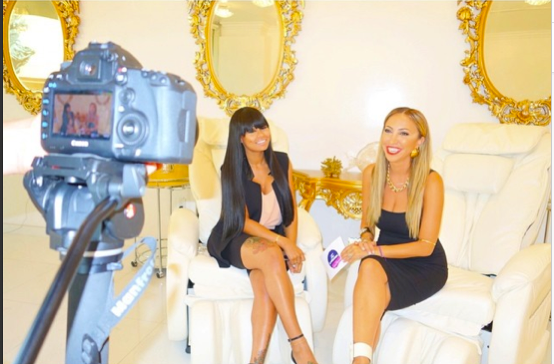 A chick can't leave the pole without a backup plan. So at least Chyna's got her "Lashed Bar" to keep her busy....
Hmmm.....we wonder Chyna and her wiggery will get kicked to the curb by her bestie Kim now that she's no longer dating someone "in the circle"? Time will tell...
Photo via Splash/Chyna's IG

MOVIE BITS: Fans UPSET Over Missy Elliot & Timbaland Roles In LIFETIME's Aaliyah Biopic + Sanaa Lathan, Michael Ealy & Morris Chestnut STAR In New Thriller "The Perfect Guy"
Posted: 12 Aug 2014 01:45 PM PDT
LIFETIME has chosen their Missy and Timbaland stars for their upcoming Aaliyah biopic. But once again, it doesn't come without controversy. Find out why folks are up in arms over the casting and get the deets on a new thriller film starring three of our fave YBF celebs Sanaa Lathan, Michael Ealy & Morris Chestnut inside…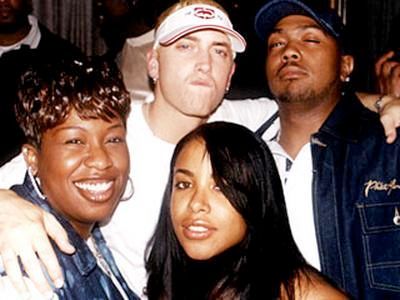 Seems LIFETIME's new "Aaliyah: Princess of R&B" project (executive produced by Wendy Williams) has been controversial since the day they announced it.
In the latest developments of the film, the network has chosen who will star as singer/rapper Missy Elliot and superproducer Timbaland. Budding Canadian actress Chattrisse Dolabaille and actor Izaak Smith (who appeared on "So You Think You Can Dance") will play their respective roles.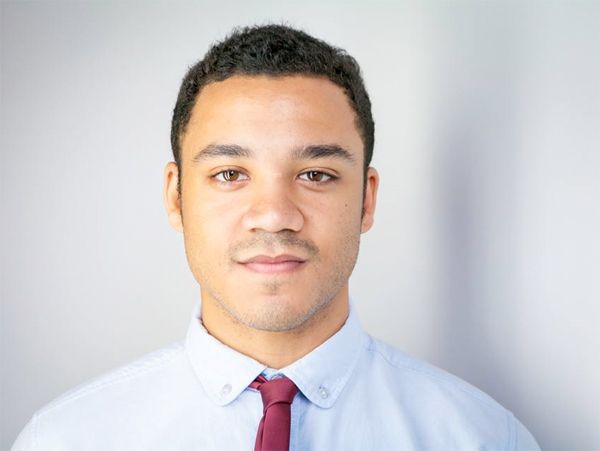 Like much of the uproar after Disney star Zendaya was chosen to play Aaliyah (before she backed out), Missy & Timbaland's portrayers (above) are experiencing the same backlash. People are up in arms because neither of the young people chosen to play them look anything remotely close to Missy or Timbaland. And people seem to be taking issue with the young stars' skin tones. We've seen more than a few social media rants from people accusing the powers of white-washing the film.
Other casting confirmations: Anthony Grant as Damon Dash, Rachael Crawford and Sterling Jarvis as Aaliyah's parents, Lyriq Bent as her uncle Barry Hankerson, as well as A.J. Saudin and Jesse Sukunda, who will play the older and younger version of Aaliyah's brother Rashad.
There have been actors who didn't particularly look like the person they were portraying and still nailed the role. Do you think these two will be able to pull it off?

And on another movie set....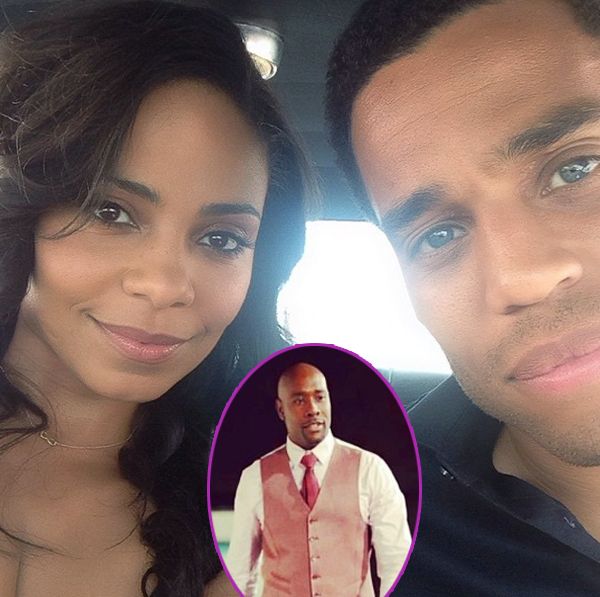 Sanaa Lathan, Michael Ealy and Morris Chestnut have started filming for a new thriller titled "The Perfect Guy." And anything with these three beautiful and extremely talented people is a must watch.
In the film, Sanaa's character wants to start a life with her boyfriend (Morris' character) including marriage, kids, etc. but he doesn't want to commit. She then meets her new man (Michael's character) and everything is perfect…for a while. His behavior soon changes and when she tries to get out of the relationship she learns he's not the guy she thought he was.
IMDB summarizes the storyline:
In the film, Leah Vaughn (Lathan) appears to have the ideal life. She enjoys a challenging, fast-paced career as a lobbyist; Dave (Morris Chestnut), her longterm boyfriend loves her. And yet, at 36, she's ready to move to the next phase. Marriage and a family seem a logical and welcome step. Dave is not so sure. A bit commitment phobic, his misgivings lead to a painful break up.

Enter Carter Duncan (Ealy), a handsome, charming stranger whose path keeps crossing with Leah's. Caring and solicitous of Leah and her family and friends, their relationship rapidly progresses. It seems Leah has met the perfect guy. But if it seems too good to be true... Soon Carter's protective nature morphs into something more sinister. It's clear Leah has to end this new relationship and when she does, her onetime lover becomes her ultimate enemy. It will take every bit of her cunning and resolve to escape and outwit him.
We are so here for this!

Photos: Sanaa's IG/Morris' IG/Chattrisse's FB/Izaak's FB
DIVAS OUT AND ABOUT: LisaRaye Hits Sirius XM Studios + WWE Diva Ariane Andrew At Black Apple Gallery's "Contraband 2" Party
Posted: 12 Aug 2014 12:07 PM PDT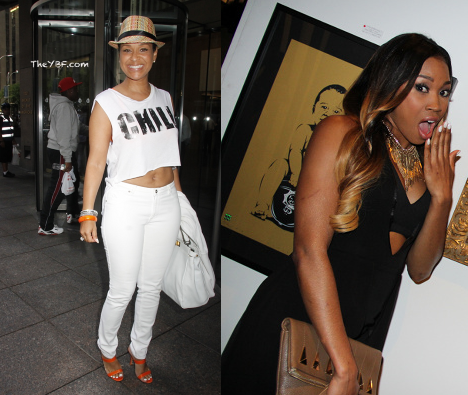 DIVAS LisaRaye McCoy and Ariane Andrew were both spotted out and about recently. See their pics and find out where they were inside.....
"Single Ladies" star LisaRaye McCoy was spotted arriving at Sirius XM studios in NYC yesterday. And the 46-year-old is looking fesh faced and fab these days. Cute look for her.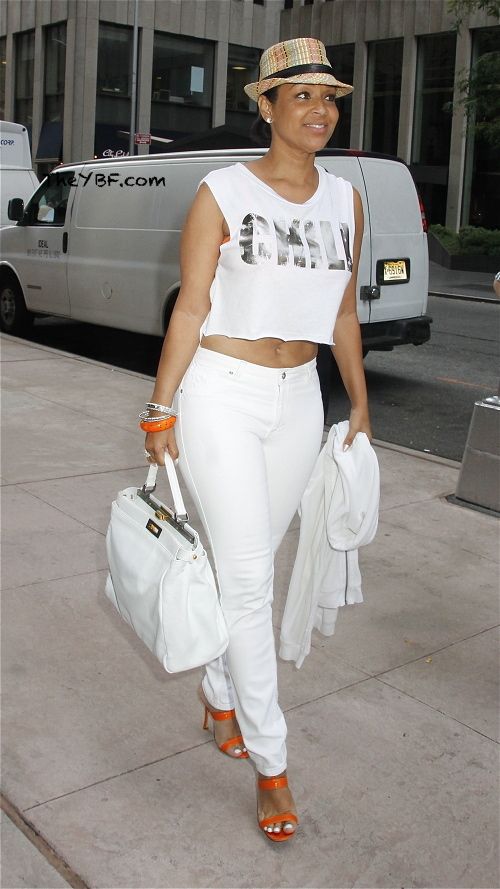 The former Player's Club star has been on a spiritul journey, which included being baptized at home earlier this month, by One Church International L.A. pastor Toure Roberts.
LisaRaye discussed her journey saying,
"Soooo I'd like to share this: Tues evening at my home I celebrated w/ my friends and family getting Baptised by my @onechurchla pastor @toureroberts and it was amazing. I was so full and now wanting to serve you w/some encouragement to believe, conquer & receive Peace and blessings. #faith #truth #liferocks ASK, BELIEVE, RECEIVE."
Well good for her.
On the West Coast...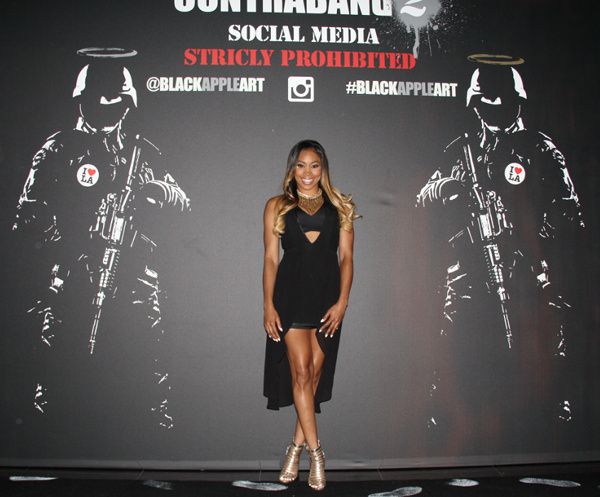 We spotted E!'s "Total Divas" star Ariane "Cameron" Andrew in a sexy black ensemble. Chic works hard for that physique in the WWE, so she shows it off. She walked into Black Apple Gallery's "Contraband 2" Party at Riviera 31 at the Sofitel Hotel in Los Angeles recently to do some promo.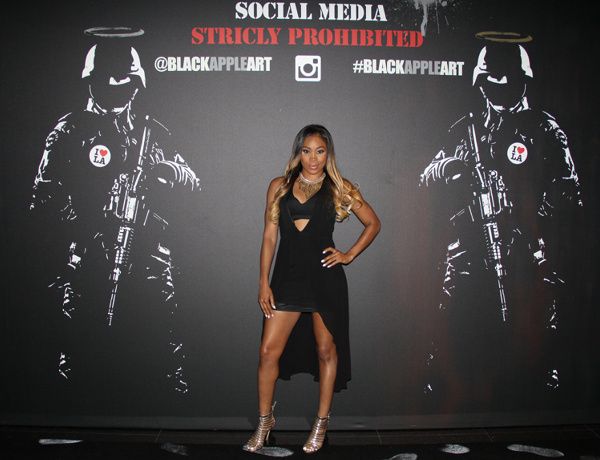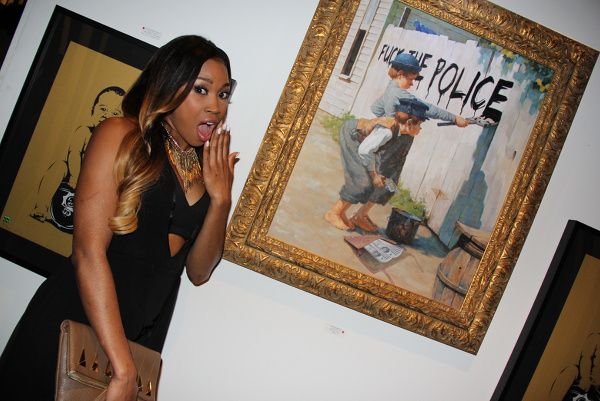 The YBF chick as been getting her shine lately after covering an issue of Rolling Out Magazine. She said about working her ass off to succeed in her wrestling career:
No one can just get into the ring. It requires a lot of practice. I had to go into the Florida Championship Wrestling developmental program in Orlando, Fla. It's where the WWE superstars and divas go to train before they can make it to the main roster. Taking a bump is not easy. The people you see on TV doing this all trained hard. It looks easy, but it really isn't. You have to have thick skin and work hard to perform inside the ring.
Ariane's fans can catch her when "Total Divas" returns on Sunday, September 7 at 9|8c on E!. We're OBSESSED with the show...
Photos via Fortunata / Splash News
MUSIC FAB: Ariana Grande Featuring Big Sean "Best Mistake" + Wiz Khalifa Featuring Nicki Minaj "True Colors"
Posted: 12 Aug 2014 11:11 AM PDT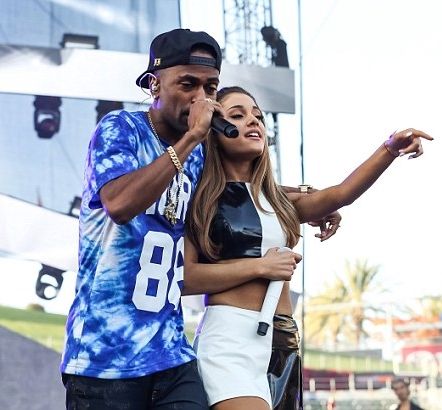 In today's music round up, Ariana Grande teams with Big Sean for "Best Mistake" while Wiz Khalifa and Nicki Minaj tell folks about their "True Colors." More inside, plus J-Hud's new release date and cover and more...
Ariana Grande ("Bang Bang" "Problem") is back with Big Sean for her latest single "Best Mistake". The Key Wane-produced track reunites the duo who also worked on "Right There" for Ariana's debut album. Ariana sings,
"'Cause if the water dries up and the moon stops shining, stars fall, and the world goes blind / Boy, you know I'll be saving my love for you / 'Cause you're the best mistake I've ever made."
The song kicks off Ariana's sophomore album My Everything, which hits stores on August 25th with appearances from The Weeknd, Iggy Azalea, A$AP Ferg, and Childish Gambino.
In other new music...
Wiz Khalifa teams up with Nicki Minaj for "True Colors", a new track from his upcoming disc Blacc Hollywood (August 19th). ,
On the track Wiz raps reflects on people who've been with him since the beginning....and those who don't keep it real. "All I do is smoke weed and get paid/Jealousy I can see in their face/That green is all that I make"
"I can do bad by myself / These days you never can tell / 'Cept the people who been with me and they know who they are / Yeah they know my true colors and they know who they are."
In addition to Nicki, Wiz new album will feature Rick Ross, Nas, Ty Dolla $ign, Juicy J and ScHoolboy Q.

EXTRAS:
1. Pharrell will chose 27 tracks for the soundtrack of the upcoming "NBA 2K15." Story.
2. Jennifer Hudson will (finally) release her third album JHUD on September 23rd.
3. Nas announces the 'Time Is Illmatic' Fall Tour to coincide with documentary screenings. Story.
Photo via WireImage
Cowboys Baller Orlando Scandrick SUSPENDED For Four Games After Testing Positive For MDMA ("Molly")…BLAMES Draya!
Posted: 12 Aug 2014 10:27 AM PDT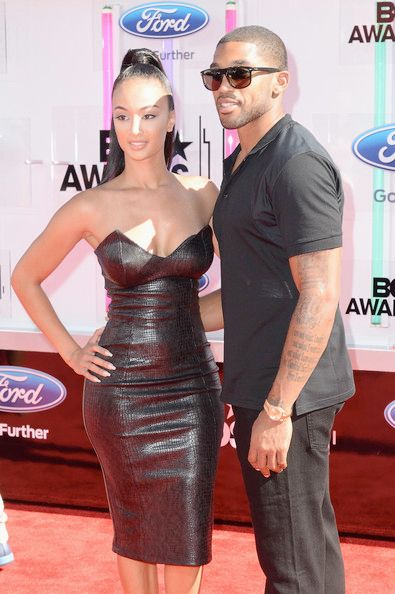 Dallas Cowboys cornerback Orlando Scandrick has been suspended for four game after testing positive for the street drug "Molly." And guess who he's blaming for his drug use? His ex-girlfriend Draya! Deets inside…
NFL baller Orlando Scandrick is in hot water after he tested positive for the drug MDMA…or as it's called in everyday life, "Molly."
He reportedly failed the drug test in April, then appealed. Today, the NFL suspended the Dallas Cowboys cornerback for the first four games of the season, which makes him the 21st player of 2014 suspended for performance-enhancing drugs to test positive for MDMA. This news comes on the heels of Orlando's best season of his seven year career in the league.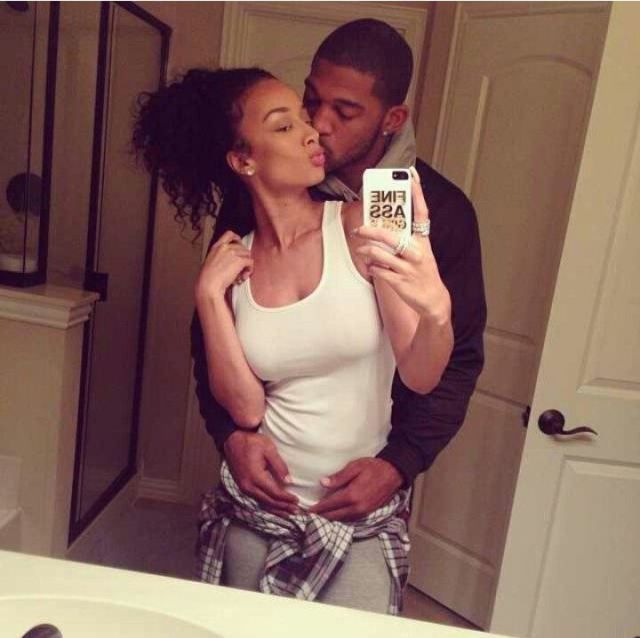 Due to his sub-par decision making skills, he will lose a whopping $1 million through four missed game checks AND and a signing bonus repayment, according to ESPN.
Orlando has released a statement on the incident, via his rep, insisting he didn't know he was taking the banned substance and that failing a drug test is not in his character.
The statement reads,
"I would like to apologize to my children, my family, the Jones family, my coaches, my teammates and my fans. Failing a drug test is far out of my character, and although I never knowingly took a performance-enhancing drug/banned stimulant while on vacation in Mexico, I take full responsibility for what goes in my body and more importantly for the embarrassment of a failed drug test. It's my goal by issuing this statement to clear my name and more importantly to be judged by what happens to me in the future.
"I hope that my family, my Cowboys football family and all my fans can forgive me for this situation. I look forward to a successful 2014 season."
But here's the kicker….Orlando is supposedly blaming his now ex-girlfriend "BBW LA" star Draya for his recreational drug use! According to e claims she persuaded him to add a substance (which he didn't realize was on the league's banned list) to a cocktail he was drinking. Wait…what?!
According to ESPN:
Sources told [ESPN's Eric Werder] that the violation occurred while Scandrick was vacationing in Mexico with an ex-girlfriend, whom he has claimed persuaded him to add a substance he didn't realize was on the banned list into a cocktail they were drinking.
Chile...
In an effort to clear her name, Draya has responded to her ex-boyfriend's claims. She says she's not the one to blame...and Orlando has taken responsibility for his own actions. Doesn't sound like she's denying drugs were involved on their Mexican vacay. But it does sound like she's saying he's a grown man who made his own decisions.
She tweeted: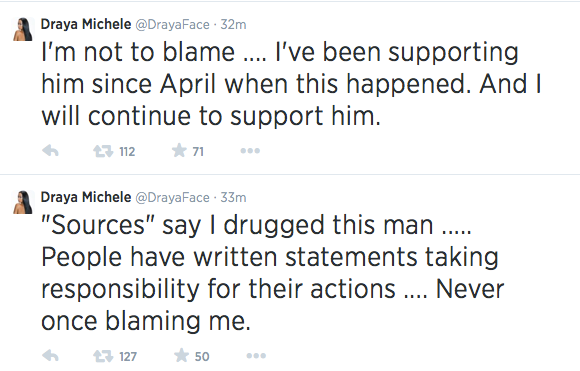 You'll recall Draya blamed Orlando for their break-up. Guess he had to get in on the finger pointing to make himself look better.
Not sure what Orlando THOUGHT he was doing adding any drug to his drink (whether it was on the league's banned list or not), but dude's decision making skills are clearly questionable at best...
Photos: Getty