---
BABY'S DAY OUT: Ciara STROLLS Through NYC With Baby Future
Posted: 16 Aug 2014 08:06 AM PDT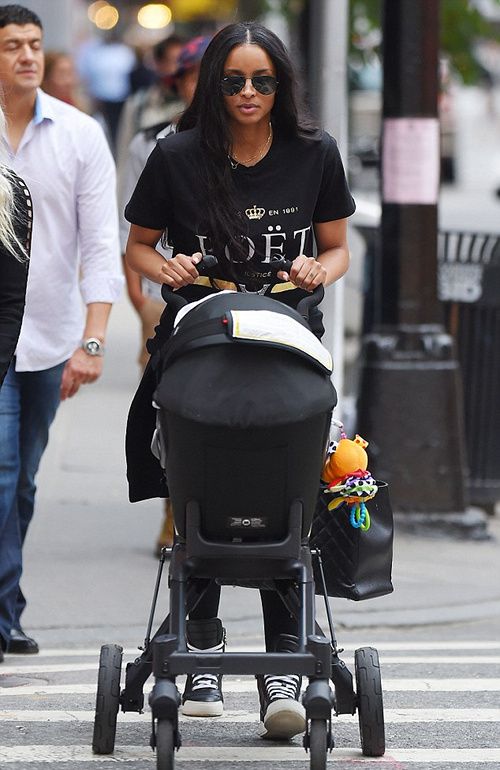 Ciara and baby Future were spotted on a retail trip to Barneys in NYC. See their candids inside…
Fab mom Ciara brought baby Future Zahir Wilburn along for some retail therapy in New York City. The mother-son duo was spotted strolling the streets as they made their way to luxury department store Barneys. Those cheeks!
Where is Daddy Future? Well…reportedly CiCi and Future have called it quits (over Future allegedly cheating), just three months after the birth of their son. CiCi has been out and about lately and there has been no sign of her (ex?) fiancé.
You'll recall, the "Body Party" singer blasted Us Weekly for a recent interview she did with the publication. According to her, the tabloid manipulated her words & reworded the interview for sensation. BUT, she still didn't deny the split itself.
Guess it's just CiCi and her baby boy for now....
Photos: Splash News
Will Smith Goes SHIRTLESS To Perform "Summertime" & Dances To "Jump On It" + Teyana Taylor OPENS Up For August Alsina On "Testimoney Live" Tour Stop In Seattle
Posted: 16 Aug 2014 06:50 AM PDT
Will Smith went back to his rap roots. He hopped on stage, ripped off his shirt and performed his old school hit "Summertime" at The Palms on Friday. Meanwhile, Teyana Taylor took the stage to open up for August Alsina on the opening night of his "Testimony Live" tour. Peep their performances inside….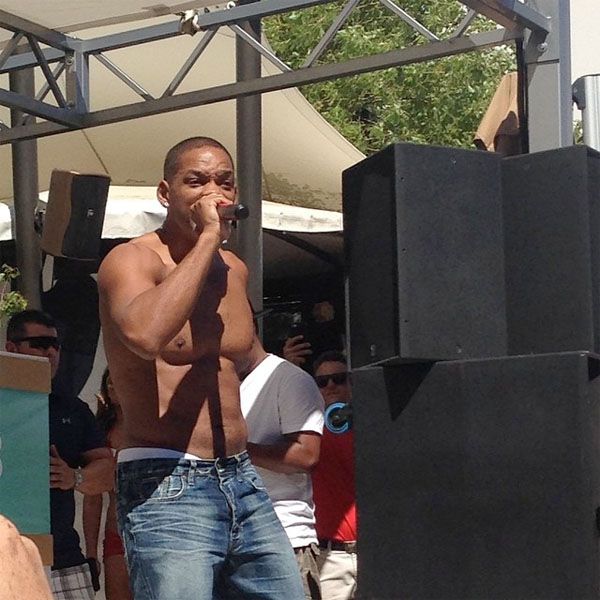 Will Smith proved he still has it. In a surprise performance, the Anchorman 2 star took the stage at Ditch Fridays pool party at The Palms in Las Vegas. And he had the ladies going wild when he snatched off his t-shirt while performing his classic hit "Summertime"
His eldest son Trey was tapped to DJ the party alongside DJ Jazzy Jeff (atop in the selfie), so he came out to support, rocking the stage like he use to back in the day.
Check it:
Will then got the crowd turnt! He hopped off stage into the audience and then jumped back on stage and started dancing to "Jump On It." Remember when he and Carlton from the "Fresh Prince of Bel Air" performed this on the show? Hilarious!
Check his dancing skills below:
Fun times. Now we just need him to confirm if he's going to be in the Bad Boys III movie.
And at another performance...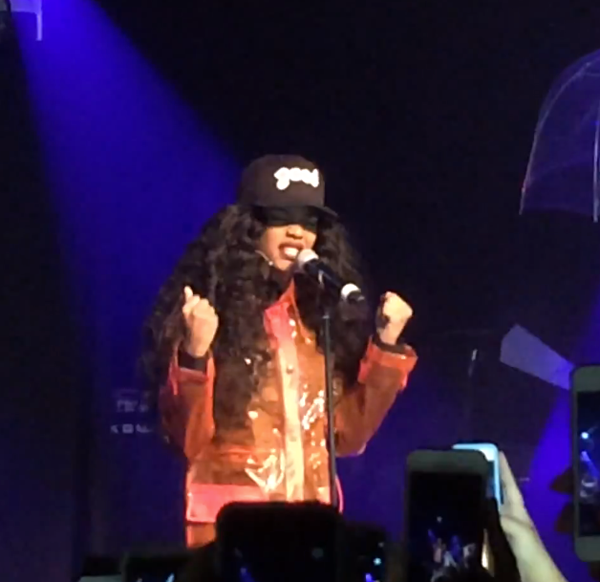 For her first major U.S. tour, Teyana Taylor took the stage Thursday night to open up for August Alsina's "Testimony Live" tour stop at The Showbox in Seattle. The "Maybe" singer kicked off her performance with a rendition of Drake's "Marvin's Room." And the crowd was really into it, singing the lyrics along with her.
G.O.O.D. Music's first lady also gifted the fans with brand new music from her upcoming album VII, scheduled to drop October 21st.
She tweeted her excitement after the show:
Seattle!!!! U guys are fuckin great!!!!!! had such an amazing time tonight! Thanks for showing me love & vibe'n wit me!

— TEYANA M.J. TAYLOR (@TEYANATAYLOR) August 15, 2014
Peep the clips from her opening night below:
Last night, Teyana & August performed in Eugene, OR and tonight they will take the stage in Portland, OR.
Photos: Will Smith's FB/@wavystace87
YBF CELEBS WHO ARE DOING SOMETHING: J. Cole Pens "Be Free" Track In Honor Of Michael Brown, Kimora Lee Simmons Offers To Pay For Funeral + Nelly, Wiz Khalifa, Janelle Monae & MORE Show Their Support
Posted: 16 Aug 2014 06:24 AM PDT
YBF celebs are using their platforms to stand in solidarity over the shooting death of Michael Brown. Find out how they're showing their support inside…
On the heels of social unrest surrounding the deadly force used against unarmed teen Michael Brown in Ferguson, Missouri, YBF celebs are speaking up and showing their support.
Rapper J. Cole penned a somber tribute in memory of Michael Brown. The track includes audio from Michael's friend Dorian Johnson who recounts what went down as he witnessed the officer gun his friend down in the street.
He writes, "Rest in Peace to Michael Brown and to every young black man murdered in America, whether by the hands of white or black," Cole wrote. "I pray that one day the world will be filled with peace and rid of injustice. Only then will we all Be Free - Cole."
Check it:
St. Louis native Kimora Lee Simmons has stepped up and offered to pay for Michael's funeral expenses.
She posted, "Reached out 2 #MikeBrown's family over weekend + offered 2 pay 4 funeral. Im frm #STL. I'll do anything 2 help. #HandsUp"
Another St. Louis resident Nelly was in his hometown yesterday. He spent three hours talking to Hot 104.1 radio personalities and spoke with fans directly about the shooting death of Michael Brown.
Peep the clips below:
Janelle Monae rounded up her backup dancers and snapped a photo with their hands up.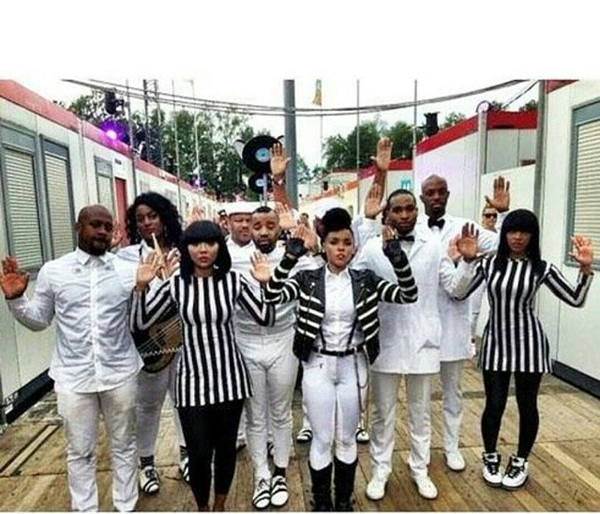 People have been protesting all over the world, holding their hands in the air, chanting, "Hands Up, Don't Shoot!"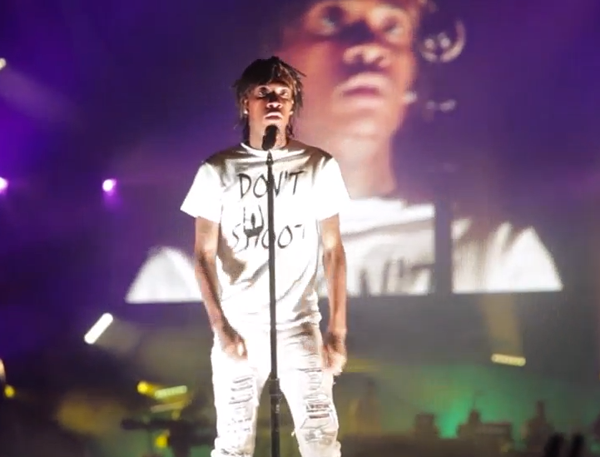 On Wednesday, Wiz Khalifa made a stop in St. Louis for his "Under The Influence" tour. During his set, he changed into a white tee with the wording, "Don't Shoot" on the front and "#RIPMIKEBROWN" on the back.
Peep a clip from his performance below:
Also on the "Under the Influence" tour...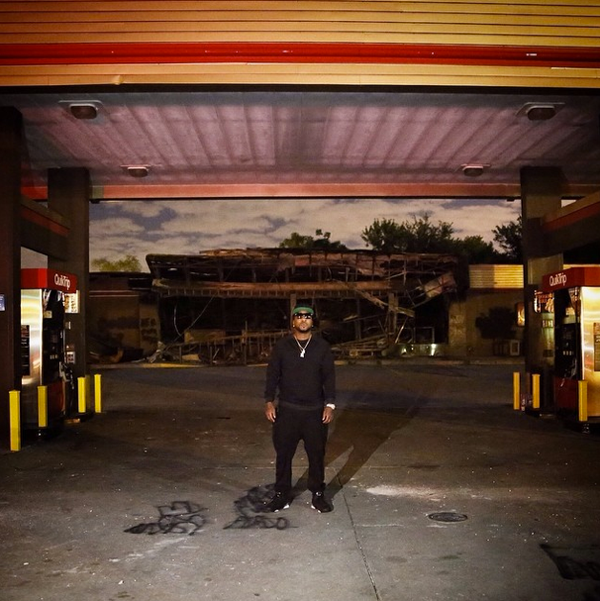 Before taking the stage, Young Jeezy showed his support by visiting a QuikTrip convenience store in Ferguson, Mo that was burned down during a looting spree on Sunday.
He posted the pic above with the caption, "I had to see it for myself!! The answer is not tearing down our own neighborhoods and communities, the answer is goin to the source of the problem in numbers. So many numbers that they know they don't have a chance. We want justice not chaos!! #ferguson #st.louis #saveourchildren #justiceformichaelbrown"
He also wore a "R.I.P. Mike Brown" t-shirt during his performance and gave him a shoutout. See it below:

Meanwhile, Michael Brown, Sr. called in to a St. Louis radio station to call for peace....and Cedric The Entertainer spoke about what is going on around his hometown:
In latest updates on the Michael Brown case, there are reports that the teen was involved in alleged "strong-arm robbery" before his death. The video footage of what authorities believe is Michael stealing mini-cigars (cigarillos) from a conveince store was released earlier today, coincidentally along with the name of the officer who gunned him down, Darren Wilson. Some believe the person in the video is not Michael. Some believe that after viewing the video, it's arguably a shoplifting offense at best.
Political strategist Sophia Nelson breaks down the difference between a robbery and shoplifting:
#Robbery is a felony. Robbery implies a gun was used. Shoplifting is a misdemeanor & they took cigars. Wrong. But shot for it? #Ferguson

— Sophia A. Nelson (@IAmSophiaNelson) August 15, 2014
Ferguson, Mo., Police Chief Thomas Jackson held another news conference and offered a few addition details in the investigation.
But mainly, it's believed the video does not matter to this case regardless. Because Officer Wilson, according to the Police Chief, and his encounter with Michael Brown was not linked to the alleged robbery.
CNN reports:
"The initial contact between" Michael Brown and the police officer who fatally shot him was not related to the alleged convenience store robbery committed nearby a short time earlier.

The officer approached Brown not because of the robbery, but "because they were walking down the middle of the street blocking traffic," Jackson said.

Thoughts?
Photos/Videos: REVOLT/ @realcoleworld/@djcuddy314/@ hot1041stl
Lance Gross SHOWS Off His Fiancée Rebecca's Growing Belly + WNBA Star Brittney Griner POPS The Question To Girlfriend Glory Johnson
Posted: 16 Aug 2014 05:13 AM PDT
Lance Gross is ready to be a daddy soon. And he's showing off his fiancee's growing baby bump. Meanwhile, WNBA star Brittney Griner popped the question to her girlfriend Glory Johnson. And she said yes! Deets inside…
In proud dad-to-be news, "Crisis" actor Lance Gross is beaming with joy over the upcoming arrival of his little boy or girl.
The sexy actor hopped on Instagram and shared a cute photo of his fiancée Rebecca Jefferson with her ever-growing baby bump. And she is looking absolutely fab.
Lance first let us in on their pregnancy news back in July. He shared a snapshot of Rebecca posing nude in the wilderness, with her bump on full display. He said, "GOD has Gifted me. It's like I get to unwrap you daily. Your presence continues to bring me joy each time without exhaustion. I AM IN LOVE WITH YOU. I Turned My Camera On @becjefferson :)" Loves it!
So, do you think she's having a girl or a boy?
And in other relationship news...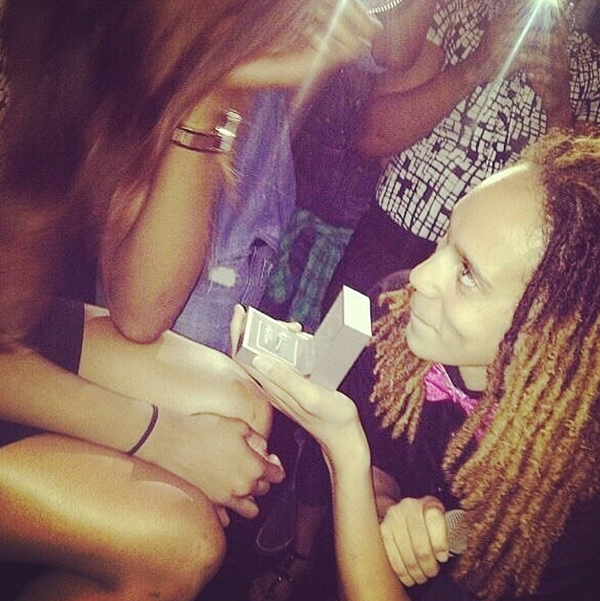 WNBA star and former Baylor college standout Brittney Griner asked her girlfriend Glory Johnson (who also plays for the WNBA) for her hand in marriage. And she yes.
The twosome seem madly in love as Brittney has posted countless pictures of them loving on up each other. The two-time WNBA All-Star shared the moment when she kneeled down to ask her girlfriend/Tulsa Shock player (above) to spend the rest of their lives together. In an Instagram post, the former NCAA champion said,
Last Night was a Night to Remember. I became the happiest person on this earth! (almost pass out but when that one word came out I came back to life) Me and my baby @missvol25 are in it for Life!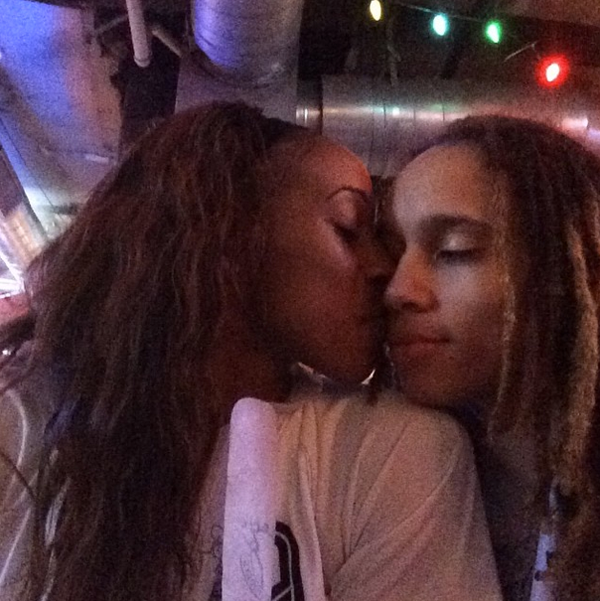 Congrats to the couple!
Photos: Brittney's IG

FAMILY OUTING: Beyonce, Jay Z & Blue Hit The Indoor Race Track...And Turn It Into A Photoshoot
Posted: 15 Aug 2014 09:58 PM PDT
Beyonce Knowles kicked off her shoes and had her own personal photoshoot at an indoor race track recently. Check out the Carter family having some fun together on an outing inside, plus peeks at Bey's calendar and new fragrance....
As Bey & Jay continue to brush off divorce rumors and prepare for their last On The Run Tour stops in Paris September 12th & 13th, they took a little time to blow off some steam at an indoor raceway. The couple rented out K1 Speed to celebrate Hov's niece Teanna's 16th birthday.
Looks like Yonce snagged that championship spot after a race with her hubby. She showed off those killer abs and posed it up...in a pic that reminds us of her sexy 2013 GQ cover shoot.
Mr. & Mrs. C weren't the only ones throwing on helmets and getting their engines started.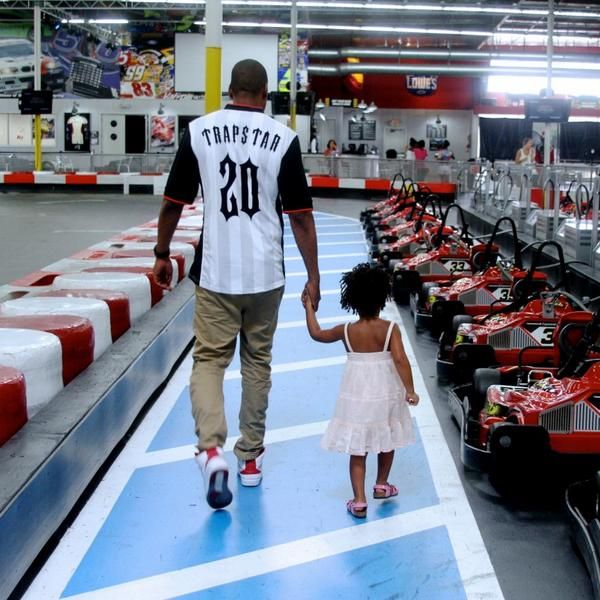 Little Blue Ivy got to help pick out a car too. Adorbs!
Happy Birthday TT!
In other Bey news, her 2014 Official calendar is now on sale at Amazon. But you can catch a good sneak peek below. Each month is a hot still from one of her Beyonce album video.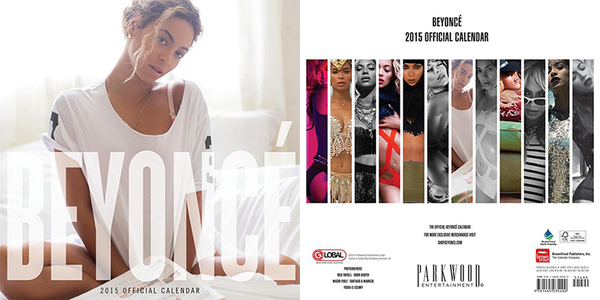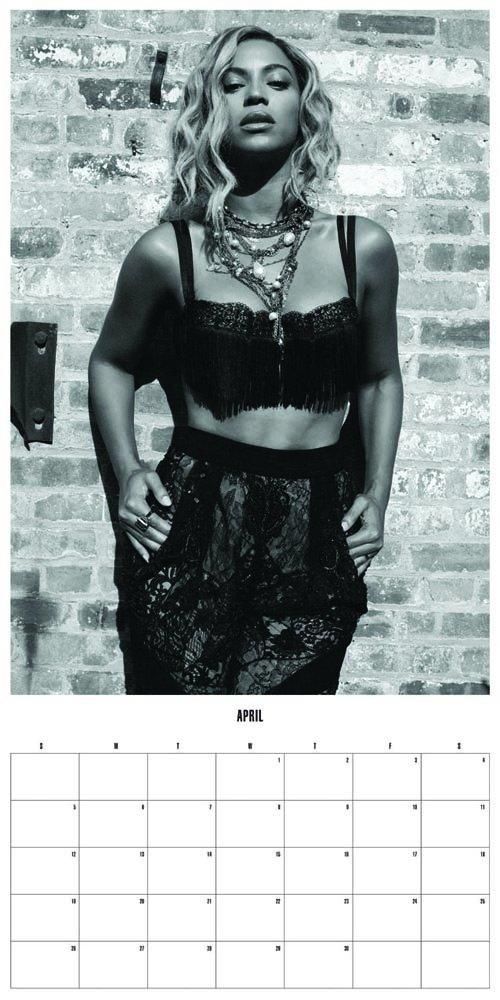 Sexy.
And if you're wondering about the "Blow" singer's next fragrance she released the promo for HEAT Wild Orchid. Smellin' like Beyonce & orchids can't be all that bad...
The Carters' 'On the Run' HBO special to air Sept. 20.
Photos: Beyonce.com/Beyonce Legion's Twitter
LeBron & Savannah James On "Push Gift" Vacay To Greece + Reveals Baby Girl's Name Is ZHURI!?
Posted: 15 Aug 2014 07:24 PM PDT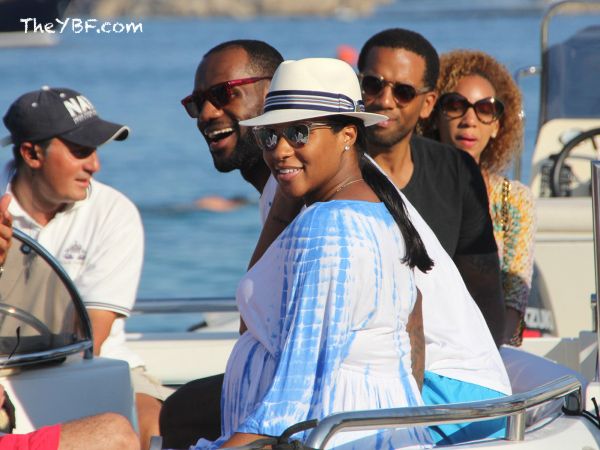 How cute are Mr. & Mrs. James?! LeBron and a very pregnant Savannah are vacaying in Greece right now. And all the love in the air possibly made the Cleveland Cavs baller tell the world his new daughter's name. Pics and deets inside...
Talk about a nice push gift to thank his wife for giving their family a new child! Mr. Ohio and the gorgeous Savannah were spotted heading out in a small boat yesterday in Mykonos, Greece. And while 'Vannah's baby bump was on full display underneath her blue coverup, Bron took the opportunity to share the possible name of their baby girl who's on the way. He posted:
Mykonos Greece is spectacular! Push gift to my wife @mrs_savannahrj! Zhuri hurry up and get here so your daddy and 2 brothers can annoy you! Lol.
Awww. Zhuri James it is! So it seems....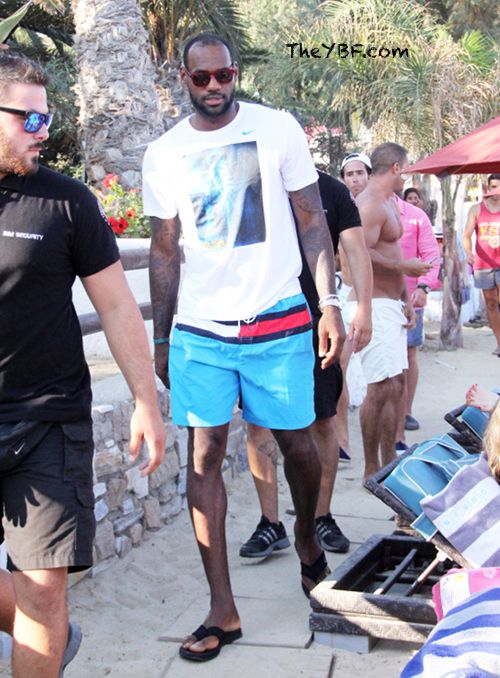 LeBron is looking extra slim and trim thanks to his no-cheats-allowed diet he's been on to keep fit in the off season. He kept it cool in a graphic tee and shorts, while Savannah rocked a cute hat and summery cover-up/dress. Loving those shades too.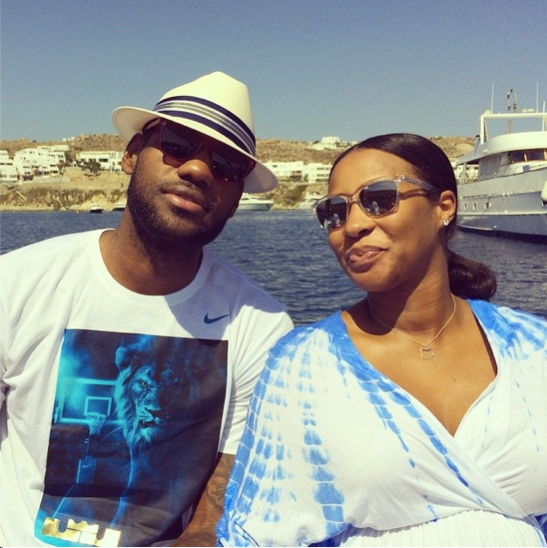 The twosome snapped their own pic to show their fans.
Meanwhile, the 2014-2015 NBA schedule came out this week. And it looks like Bron and his Cavs are taking their talents back to South Beach...to face Dwyane Wade and his Heat on Christmas Day. Here we go....
Photos: Fame/Flynet/LeBron's IG
French Montana Says He's Going To CAPITALIZE Off Khloe Kardashian's FAME + Keke Palmer Plans To Make A Trip To Ferguson, Missouri & RESPONDS To Social Media Backlash
Posted: 15 Aug 2014 05:08 PM PDT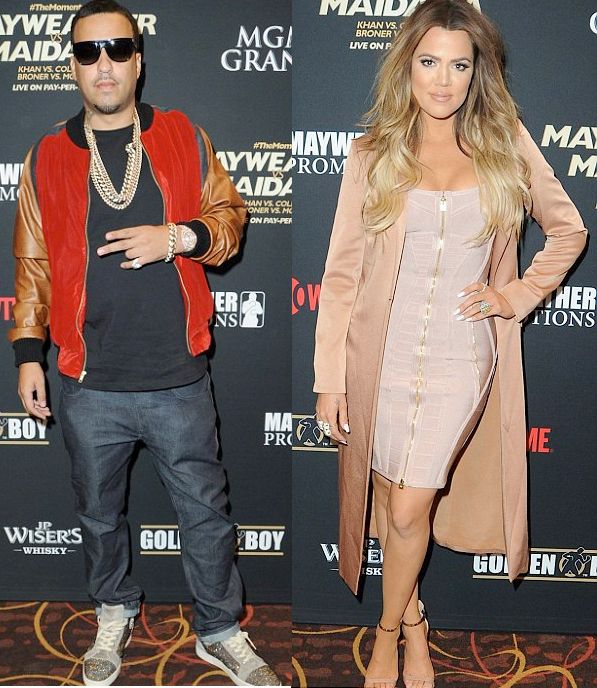 In a not so shocking confession, French Montana admitted that he's going to capitalize on his newfound fame thanks to his (ex?) girl Khloe Kardashian. Also, Keke Palmer plans to visit Ferguson, Missouri and responds to the social media backlash she received after voicing her opinion about the hot topic. Deets inside…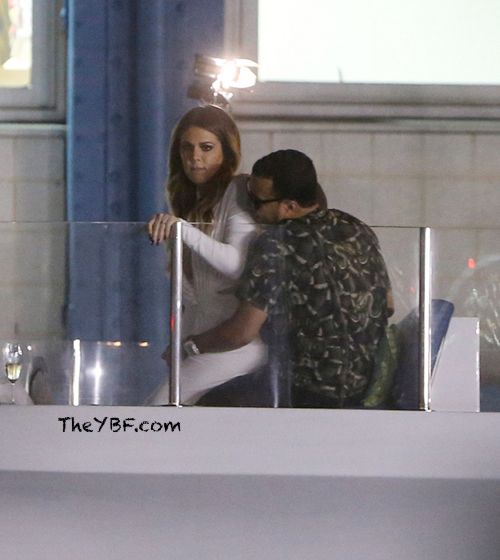 This comes as no surprise. In a recent interview, French Montana admits he plans on capitalizing on the newfound fame he has received since he started "dating" Khloe Kardashian. As if we didn't already have a clue.
During an interview with Billboard, French spoke on how he plans to make the most of his relationship with the Kardashian click. There has been some unconfirmed rumors circulating that the two have called it quits. So it's likely the interview could have been conducted before the alleged split...if true. He told the magazine,
"I want to capitalize on it," says Montana. "I'll get a fan base from everywhere. I just hope I'll be able to connect with everything that's going on."
Makes sense. He has an album, Mac & Cheese 4 (dropping in November), to promote. And since his debut album, Excuse My French, didn't do that great, what better way to let the masses know what he has cooking up in the studio than dating a chick from one of the most media hungry families.
French also dished on some advice Jay Z offered to him about making music. He revealed,
"Jay Z told me he once made that same mistake too. Your first album you never know what's going on with the business and labels. The second one you're like, 'F— this.' You get the ball in your own court."

Well alright.
And in another interview...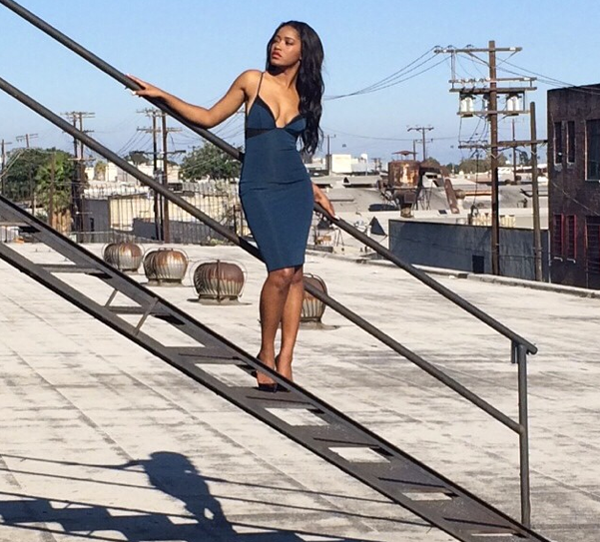 BET talk show host Keke Palmer (posing it up above during a photoshoot) unleashed a series of videos on her Instagram, voicing her opinions on the shooting death of Mike Brown and the protests that followed. Soon after, followers bashed the young starlet over her comments, calling her naïve and that she doesn't really know what it's really like to be an average African-American living in America.
In an interview with the Huffington Post, the "Just Keke" host responded to the social media backlash saying,
"Being naïve is never anything to be ashamed of, because I believe me being naïve is what has allowed me to do all the things that I can because if I believe in and quote what's realistic then I wouldn't be doing what I'm doing right now. I simply wouldn't be 'Cinderella' on Broadway, I wouldn't have 'Just KeKe.'"
She added,
"As far as what's going on with Mike Brown, I spoke up on that, because unproductive outrage has never gotten us anywhere," she continued. "Even with MLK and everything that he did for black people...all he spoke about was unity, because throwing hate and being angry, and violence, that doesn't give us peace and equality. That's like having sex in order to get your virginity. It's just the complete opposite thing to do."
The YBF actress (who is gearing up to star as the first African-American Cinderella on Broadway) also talked about her plans on making a trip to Ferguson, Missouri and
"I'm very excited to see what can be done and if I can really get involved, and how we can unite one another," she said during the interview. "That's what I always believe is the way to go. Uniting us all. Not just black people, but everybody that's coming to talk the same message. It's unfortunate when things like this happen, but hopefully it can wake people's eyes up and let them know that we need to unite as a people."
And in case you missed it, here are the Instagram videos Keke posted about the Mike Brown protests and riots:
Do you agree with Keke?
Photos: Splash/Pacific Coast News/Erik Kabik Photography
MAGAZINE FAB: NeNe Leakes GETS REAL For "POSE" + SNEAK PEEK At Joan Smalls' SEPTEMBER 2014 "VOGUE" Cover!
Posted: 15 Aug 2014 04:13 PM PDT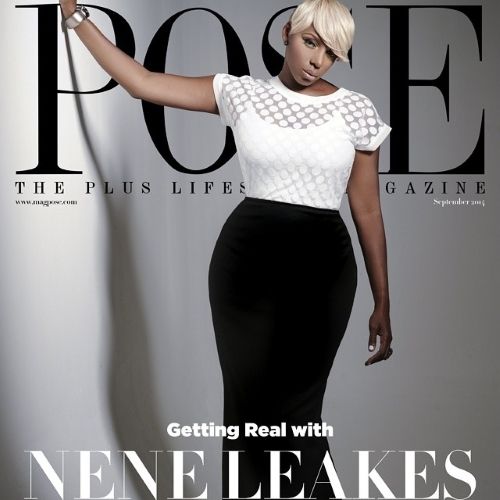 In today's magazine roundup, we've a look at NeNe Leakes on the cover of POSE and a special sneak peek at Joan Smalls on the cover of the coveted September issue of VOGUE! More inside
NeNe Leakes stikes a fierce stance on the cover of the September 2014 issue of POSE Magazine, an award-winning lifestyle publication for plus-sized men and women. Recently, NeNe tweeted the cover and let her fans know what they can expect from the interview.
"Thank you Pose for letting me Grace your coverPick up your copy of pose magazine and read my amazing interview speaking on everything from motherhood, being a wifey, friendship, my clothing line, my production company, RHOA, my Glam'baby and my future!"
While we await more pics and interview highlights from POSE, check out our exclusive chat with NeNe from earlier this month on TheYBF.com
Also this September...
Guess who landed a coveted spot on VOGUE's legendary September issue cover? It's Missoni's Fall/Winter 2014 campaign spokesmodel Joan Smalls (alongside Cara Delevingne and Karlie Kloss)! A sneak peek has leaked online, and it's fab.
While nabbing a VOGUE cover is a feat in itself, landing the cover of the September issue is like winning the model Superbowl! Congrats to Joan Smalls, one of the "top" models in the world.
We'll be releasing the full spreads of POSE and VOGUE as soon as they become available.
Photos via Magpose Instagram/painted byJeremy's Instagram/NeNe's Instagram/BryanBoyCom Instagram

On The SCENE: Rihanna Heading To A Party In NYC + Nia Long And SON Massai Zhivago Dorsey II Lunchin' In West Hollywood
Posted: 15 Aug 2014 01:04 PM PDT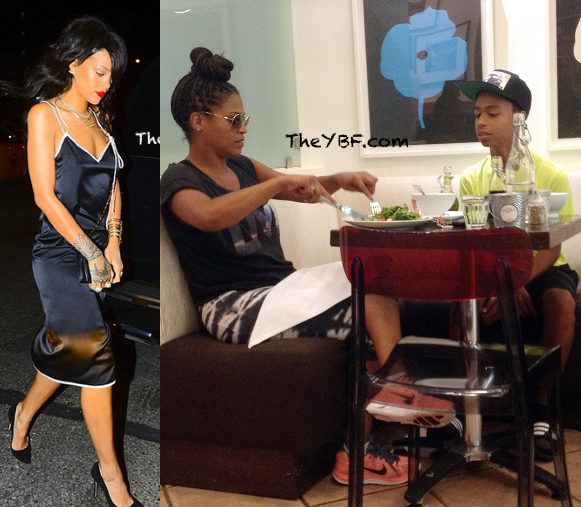 Rihanna and Nia Long were both spotted out and about yesterday. See their pics inside....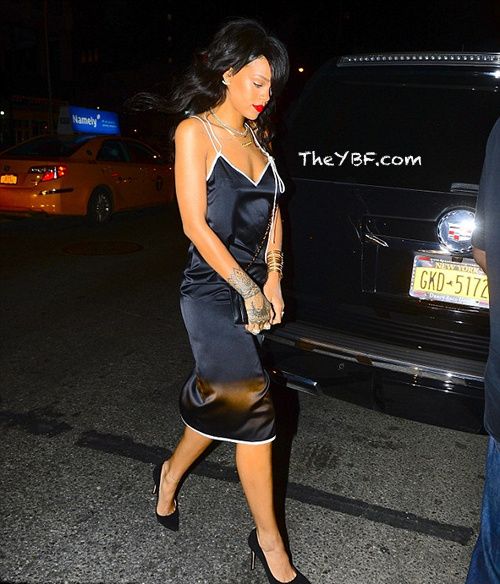 Last night, photographers spotted Rihanna heading to a party at the exclusive Bowery Hotel in NYC.
RiRi's got a weekend performance at the MetLife Stadium as a part of her joint tour with Eminem. Following the NYC show, they'll head to Detroit, Michigan, where the tour will come to a close on August 22nd and 23rd at Comerica Park.
On her way into the venue, she took a quick snapshot with a fan.
The bad girl stepped out in black heels and a black side split dress with white trim that only she can pull off. Work.
On the West Coast...
Best Man Holiday star Nia Long and her son (who was also her Single Moms Club co-star) Massai Zhivago Dorsey II were out to lunch in West Hollywood yesterday.
How cute is this mommy-son lunch date?! The braided beauty is now on WeTV's "The Divide" as corporate attorney Billie Page on Wednesdays at 9/8c.
Photos via Splash News

REUNITED...OR NAH? Michael Strahan & Nicole Murphy Spotted Arm-In-Arm At Lunch In L.A.
Posted: 15 Aug 2014 11:40 AM PDT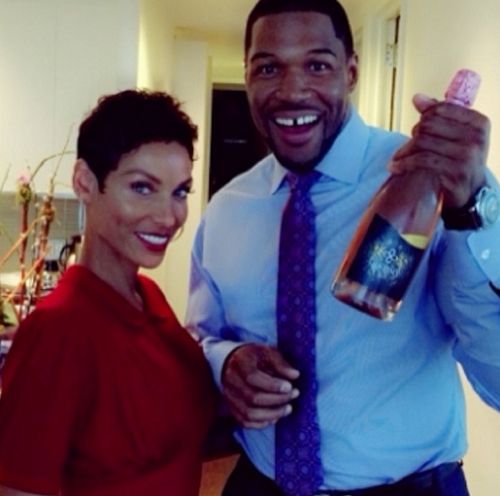 After a very messy and public break-up, formerly engaged couple Michael Strahan and Nicole Murphy was spotted leaving lunch together in Beverly Hills yesterday. But as soon as the paparazzi cameras got on their stalker ish...the two made a quick exit via separate cars. Deets and video inside....
Are they reuniting? Or is Michael just trimming & tying up split ends (see what we did there?) during his vacation time? Mike is back in L.A. where his home, his twin daughters, and alleged ex-fiance Nicole Murphy are. And interestingly, the twosome was caught yesterday afternoon leaving South Beverly Grill, arm-in-arm.
One would think that means they had some type of reconciliation meal. But...maybe not. Especially because they arrived and left in two separate cars. Maybe they're just taking it slow to explore some options....
But what we do know is, Mike was not feeling the barrage of questions by the cameraman. But Nicole did end up saying one thing--that Michael is always a total gentleman.
Peep the video below:
Photo: Nicole's IG
DO GOODERS: Jennifer Hudson & Sister Julia GIVE School Supplies To Thousands Of Kids In Chicago + Towanda Braxton, Tameka Raymond & More ATTEND Pink Power Awards Gala
Posted: 15 Aug 2014 09:39 AM PDT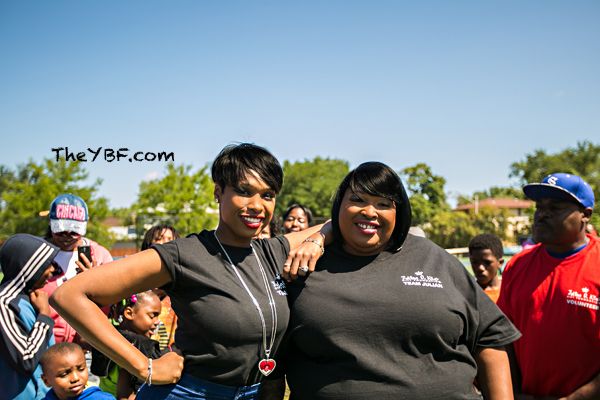 Jennifer Hudson is getting the kiddies in Chicago ready for school, giving out school supplies in honor of her late nephew. And in Atlanta, Towanda Braxton, Tameka Raymond and Dr. Heavenly attended the Pink Power Awards. Peep the pics inside…
Jennifer Hudson is still in the do-gooder spirit. The "Walk It Out" singer and her sister Julia Hudson hosted 8,100 students in need of school supplies for their 4th Annual Hatch Day Celebration.
On behalf of the Julian D. King Gift Foundation, Jennifer and Julia handed out school supplies for students at the Ray & Joan Kroc Corps Community Center in Chicago. The annual celebration was held in honor of Julia's son and Jennifer's nephew Julian who was slain by his estranged step-father. And the event is held on Julian's birthday each year.
Students, ranging in grades K-12, and their parents began lining up as early as 3AM to take part in the back-to-school celebration. They were welcomed to tables piled high with supplies for the upcoming school year, picking exactly what they needed from their list and stuffing gifted back packs.
Jennifer spoke about the event that she holds close to her heart saying,
"Our goal each year is very simple," said Jennifer Hudson. "We want these kids to know we are here for them and paying attention to their needs. If one child walks away with that feeling, then we've been successful. Chicago needs positive support more than ever and we hope that by doing this, we can encourage the next generation to keep on in that direction."
Jennifer's sister Julia also talked about the event in honor of her late son,
"Going to school has never been more expensive. We want our community's children to have everything they need in order to start the school year out right and that's what we aim to do every year we host Hatch Day in Julian's honor," she added.
Loves it! Here's to a successful year for those kiddies!
And over in Atlanta….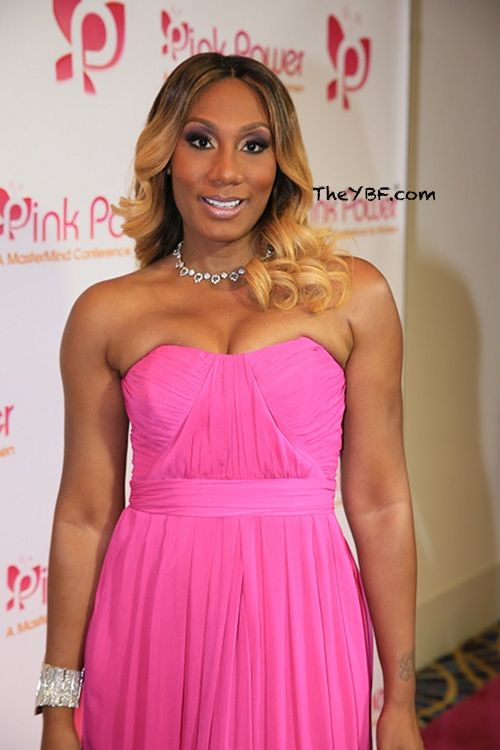 Last night at the Pink Power Awards Gala in Atlanta, Towanda Braxton, Tameka Raymond and Dr. Heavenly Kimes hit the Atlanta Marriott Marquis. The event was a celebration of women who have exhibited power, confidence, success and the ability to conquer adversity.
"BFV" star Towanda Braxton was tapped to emcee the event. Before getting to her hosting gig, she posed it up with gifts from MYX Fusions Moscato.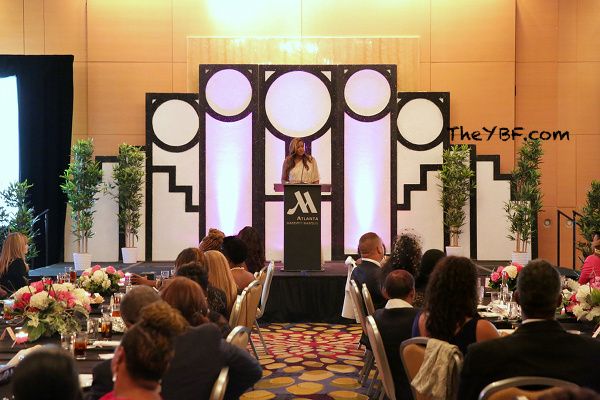 "Atlanta Exes" star Tameka Raymond, representing her Kiles World Foundation created in honor of her late son Kile Glover, said a few words during the event.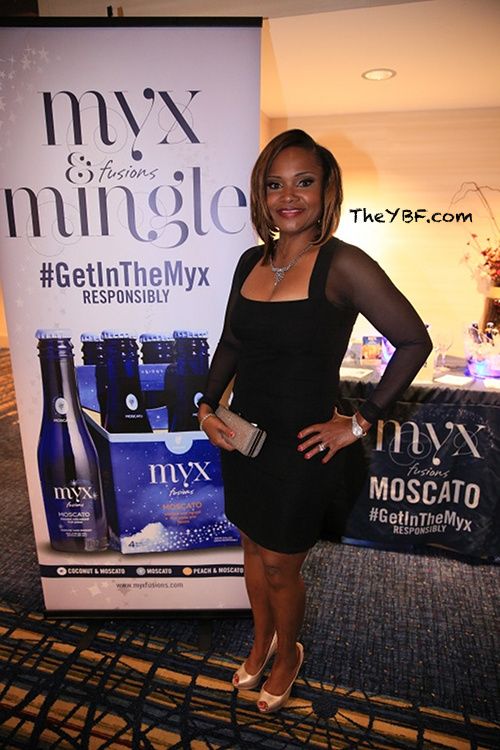 "Married to Medicine" star and founder of Heavenly Dental Associates, Dr. Heavenly Kimes, came out to celebrate the honorees.
The conference will continue today at Philips Arena with seminars by top industry experts that will focus on core areas such as personal branding, equal rights, wellness, entrepreneurship and more.
Fab times!

Photos: Chris Mitchell and Robin Marshall/JHud's IG