---
LisaRaye, D Brat, Allen Iverson & More Party It Up At PRIVE In Atlanta
Posted: 09 Aug 2014 08:01 AM PDT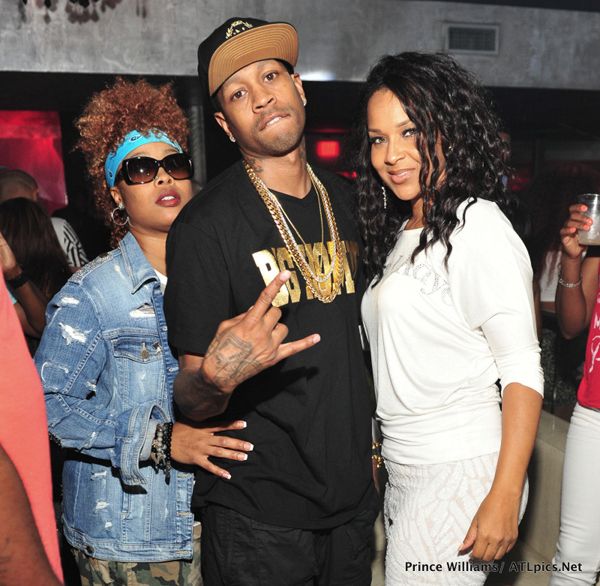 LisaRaye and Da Brat are (half) sisters who party together. The twosome hit up Prive last night in ATL with Allen Iverson and more inside...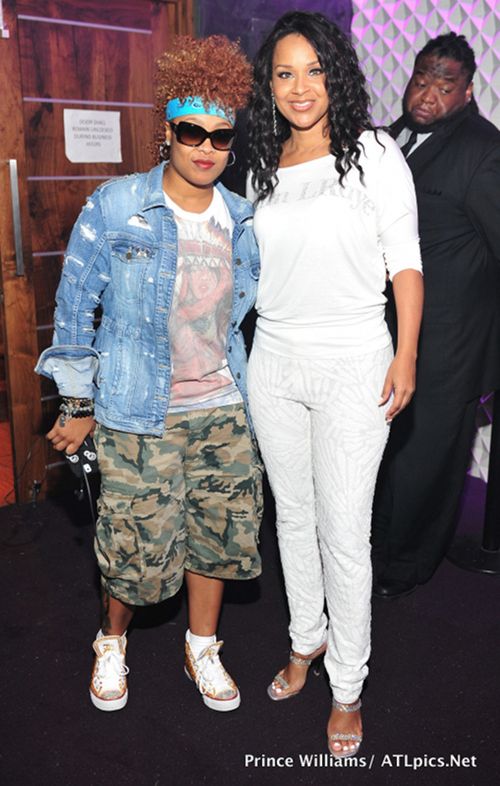 Da Brat and actress LisaRaye McCoy have been spending lots of time together reconnecting since Brat got out of jail a few years ago. And they trekked it from L.A. to ATL to party it up last night at Prive.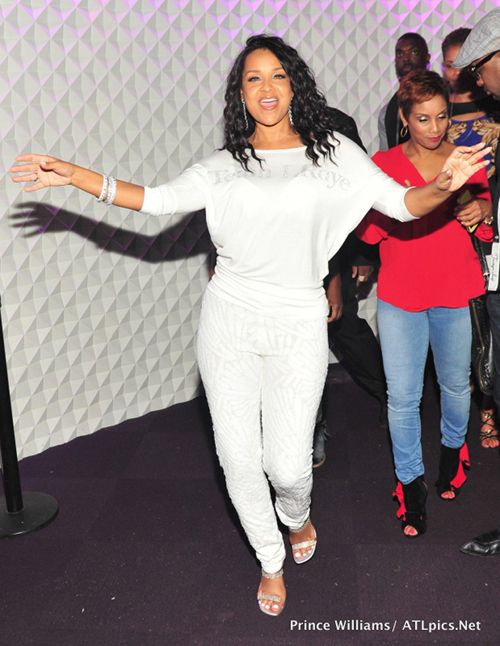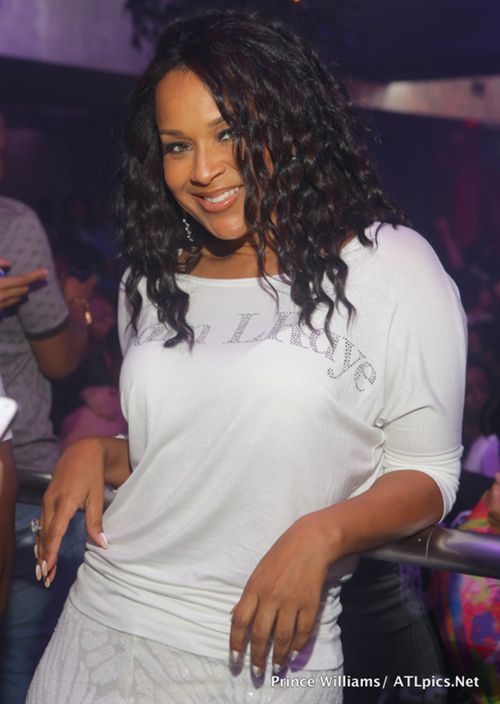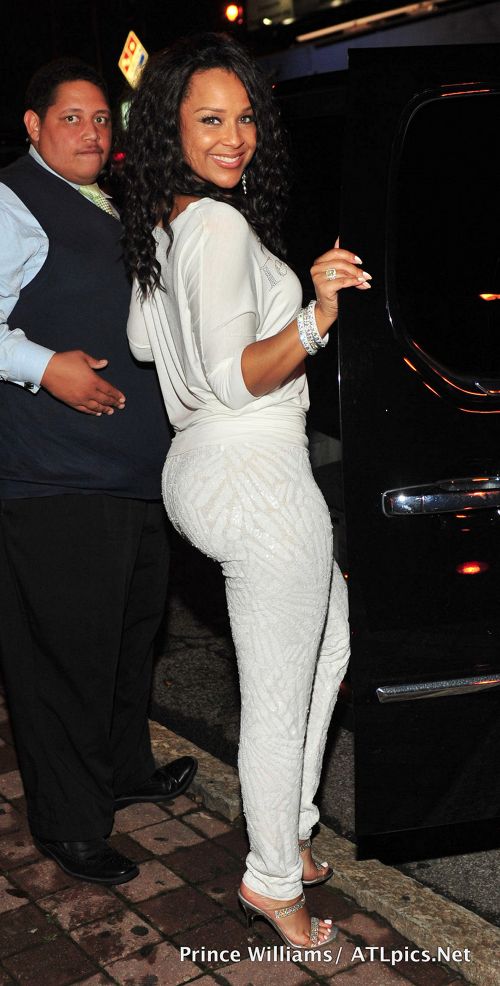 The former "Single Ladies" actress rocked her usual all white look, this time with her name on it.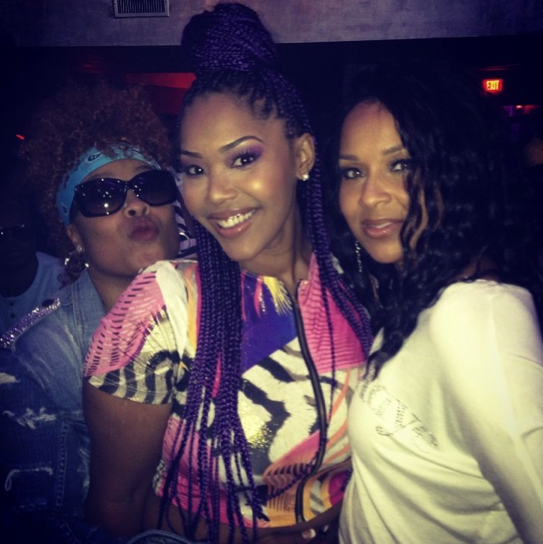 Her daughter Kai Morae kept it cute partying with moms and her auntie Brat.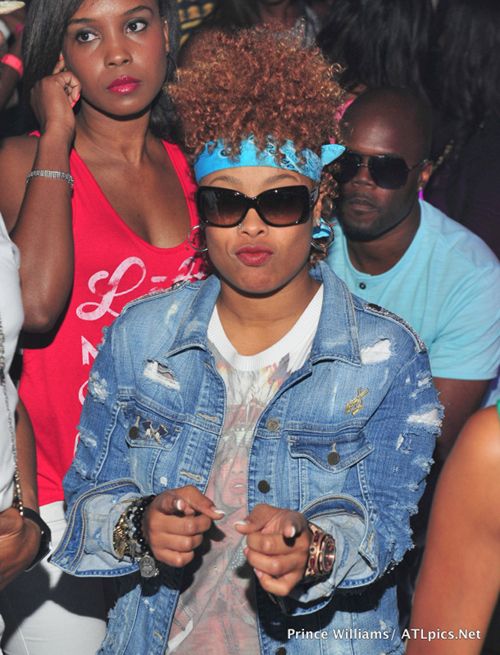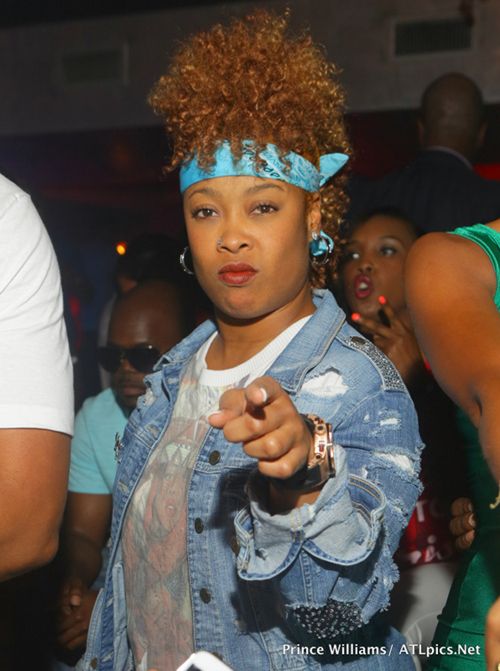 And Brat rocked her usual tomboy look as she chilled with who she calls one of her fave musicians--Ne-Yo.
Ne-Yo kicked it with V-103 host Big Tigger.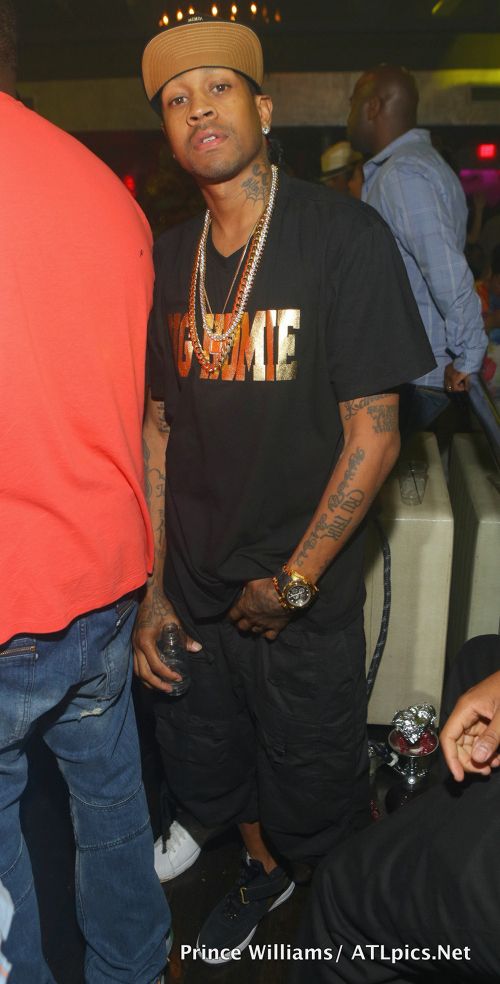 And Allen Iverson was there...still looking sexy.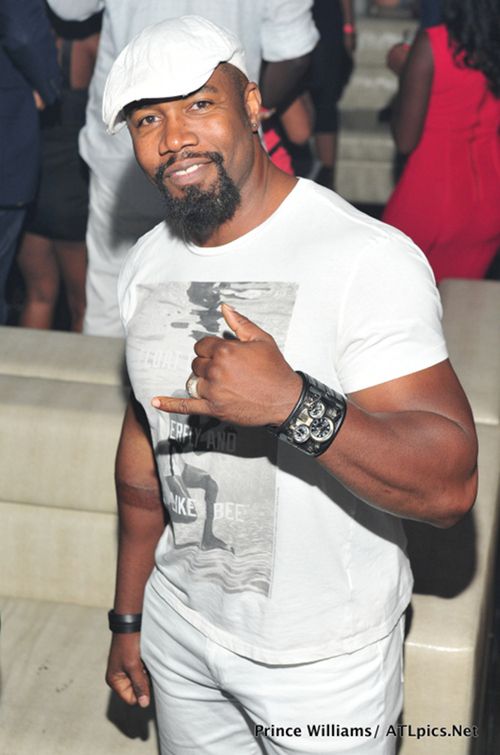 Actor Michael Jai White was there to party too.
Photos: Prince Williams/ATLPics.net/Kai's IG

DISBANDED: Danity Kane Is DONE...Again! Aubrey O'Day & Shannon Bex BLAME Dawn For Their Demise
Posted: 08 Aug 2014 04:18 PM PDT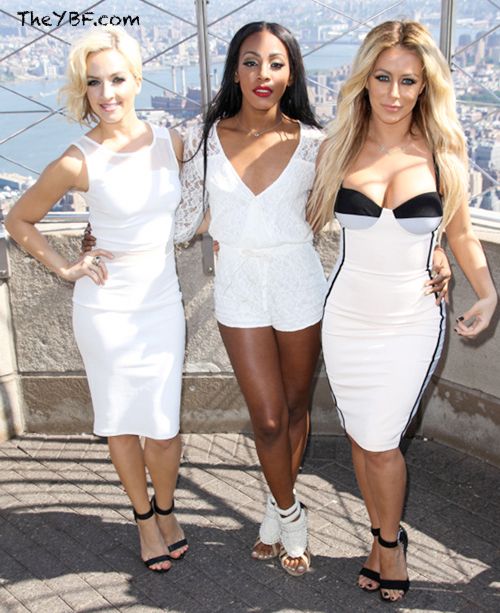 Danity Kane is done! And band mates Aubrey O'Day and Shannon Bex they are pointing fingers at Dawn Richard for their downfall. Deets inside….
Well…who didn't see this coming? There's really no coming back from your groupmate socking you in the head with her fist....
After reports that there was a physical fight between bandmates Aubrey O'Day and Dawn Richard in a L.A. studio, it's now confirmed that the group is done! They were currently on the comeback tip as a trio, doing shows to promote their new summer track, "Lemonade." But this isn't the first time the group has called it quits. Remember when Diddy kicked D. Woods and Aubrey out of the group in 2008? And we told you about Dawn quitting the group back in 2009.
In an open letter to their fans, Aubrey and Shannon confirm that the trio is over. And according to the girls, it's all Dawn's fault. Ms. O'Day confirmed that Dawn attacked her during a group meeting, punching her in the back of her head, without being provoked. She went into detail about the fight, watching Dawn's behavior change over the years, and why she won't deal with abuse.
Aubrey candidly wrote,
As you may know, there has been much speculation on the state of Danity Kane after a recent incident. In order to clear up any confusion, Shannon and I write to you today with nothing but pure intentions. Over the course of the past few days, we have heard countless recommendations on how we can "spin" this story or "make it go away," as seems to be typical in our industry. We have never been — nor will we ever be — those types of women. This decision to stand by our principles may affect our future. Our pocketbooks. Our careers. And the list goes on and on. But, there is one thing it won't affect —namely, your trust and faith in us. We owe you — our loving fans — the unfiltered truth.

During a recent group meeting, a business conversation took a turn for the worst when my group member punched me in the back of my head while I was speaking to another associate. To be clear, she was not physically engaged or threatened prior to her attack on me. This is the same information I provided to the police, and witnesses also corroborated this account of the incident. I cannot condone or excuse any form of physical violence, particularly at the hands of someone I considered family. Disagreements happen. But a war of words and ideas should never end in physical aggression.

It breaks my heart that this violence is followed by no sign of remorse. For the past year, I watched small lies turn into bigger lies. Those bigger lies turned into verbal abuse. Now the verbal abuse has deteriorated into a physical assault. I put what I knew was right second to what I knew I could handle for the sake of the big-picture success this incredibly talented group of women could have achieved together. It was my goal to prove that with enough understanding the issues behind the scenes could be resolved, and we could continue to create content for one of the most inspiring fan bases I have ever witnessed. I realize now that in order to achieve that reality all three girls would have to want that. And, unfortunately, only two of us put our solo ambitions and lives to a halt and consistently put the team first.

An ethical and moral line has been crossed. As someone who experienced abuse in the past, I promised to never grow up putting my hands on people or ever condoning such behavior in others. It is a promise near and dear to my heart. If you have experienced it before, you already know it is not something one should compromise. Over the past year of constant engagement, I tried tirelessly to sympathize with behavior I could not understand. But, I watched her behavior get darker and darker. And, I fear it will only get worse. This most recent occurrence is not just incredibly embarrassing for the members of Danity Kane. More importantly, it spits on the hard work of all those who have supported us along this journey. Sadness does not even remotely begin to describe what I feel right now. Ultimately, as a woman who has spent her entire career standing up for the underdog and right over wrong, I can no longer pretend that she is willing to do what it takes to protect the power of the Danity Kane name.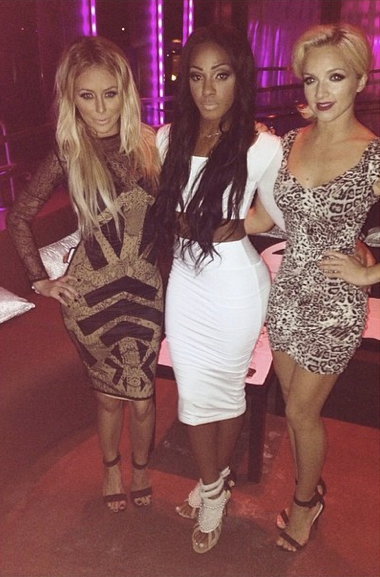 Shortly after the alleged attack, it seemed as though they were able to pan everything out between them. A video surfaced of Aubrey and Shannon wishing Dawn a Happy Birthday. After reading Aubrey's letter, it's possible the video was made to "make it go away"...or even before the brawl.
Shannon wrote a piece as well explainging her sadness over the split. She said,
My heart is heavy. It is all I can do to pull myself out of bed to face this task. But, I know it must be done. There are many people besides myself that this impacts. Bottom line, it is not fair! I am not asking that you validate it being so. I am writing because you— the fans and our loved ones — deserve an honest and transparent explanation. My desire is to genuinely apologize to everyone who has poured their time, heart and energy into us. So many lives have been affected by this chain of events.
Shannon then speaks on the "fight" and calls out Dawn:
As for the actions that have brought us to this broken ending, I cannot speak for anyone or explain their internal struggles that prompted this heartbreaking sequence of events. All I know is what I have seen. I did not witness a shouting match, a cat fight or a brawl. I witnessed a single direct punch. In reflecting on this situation, I recalled a journal entry I wrote back in April. Initially, I struggled with sharing something so transparent and personal with all of you. However, my desire to be honest with you trumps all other considerations. As you can tell, I have been avoiding saying names. However, this was my personal reaction to escalating events that led up to my overall frustrations with Dawn….months ago.
Read the full letters here.
Sighs...
The girl group went from five members to four after D. Woods chucked the deuces, and then down to three when Aundrea went on about her life as a wife and mother.
Guess the altercation was the final straw...
Photo: Pacific Coast News/Shannon's IG
MUSIC BITS: Lil Wayne RELEASES "Grindin" Featuring Drake, TEASES "Krazy" Video + Lil Kim ANNOUNCES "Hardcore 2K14" MIXTAPE + Kanye West's UNRELEASED "Robocop" Snippet
Posted: 08 Aug 2014 03:44 PM PDT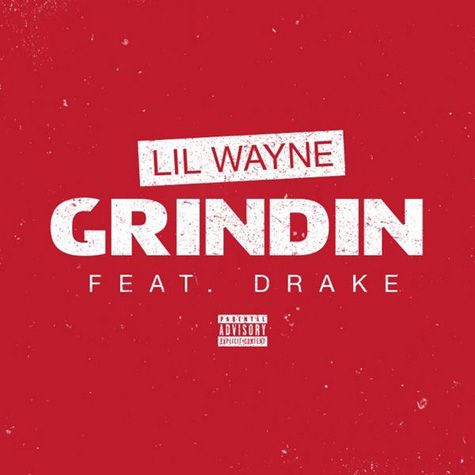 In today's music roundup, we've got a track from Lil Wayne and Drake named "Grindin", a peek at Weezy's next video "Krazy", and a release date Lil Kim's comeback mixtape Hardcore 2K14. Then...watch Kanye West and Amber Rose in a snippet from the unreleased 2008 video "Robocop."
Just hours before Lil Wayne and Drake kick off their joint tour at the Darien Lake Performing Arts Center in Buffalo, NY, we've got their latest collaboration "Grinding." The track appears on Tha Carter V disc (no release date).
Listen to "Grindin"
And we've got more Weezy...
Today, MTV announced that the "Krazy" video (taken from Lil Wayne's Tha Carter V disc) will be released on Monday, August 11th. The clip was directed by Colin Tilley and is set inside an insane asylum. Haven't we seen this from him and/or his camp before?
Weezy spoke about the clip in an MTV press release.
"This is the first video from Carter V. It's not about anyone being crazy, although I guess some people think the things I do are crazy. I thought the idea of being in a straitjacket would work for this song, so that's what we did."
We'll bring you the full clip on Monday!
In upcoming music...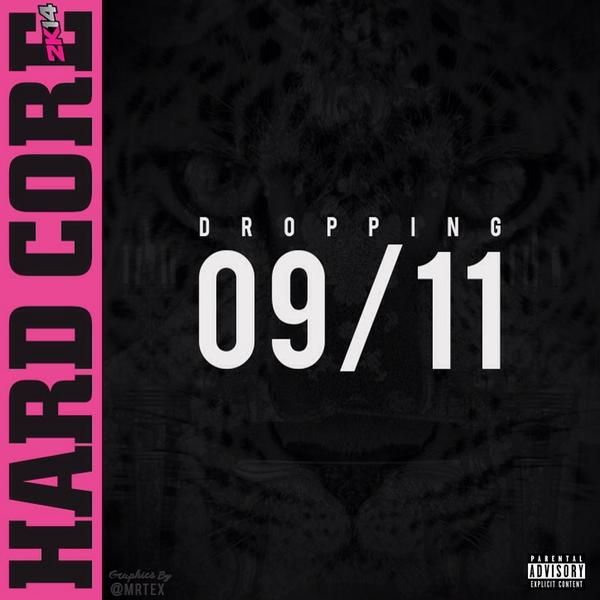 On the heels of jacking the "***Flawless" (remix) and the "Hot N*gga" & "Identity Theft" freestyles, Lil Kim has revealed that she's going back to her roots with her next project. Her upcoming mixtape, Hard Core 2K14, is a throwback to her 1996 debut Hard Core, and will drop September 11th. She also plans to tour in support of the mixtape.
In unseen videos...
Back in 2008, Kanye West allegedly paid Amber Rose $100K to star in the "Robocop" video (from the 808s and Heartbreak disc). The Hype Williams-directed clip never saw the light of day...until now. We've got a 13 sec snippet of the futuristic video featuring Amber Rose as a nude robot...being controled by Kanye?! Sometimes art mimics life.....
Video via Master Shi Shi Instagram
SPLITSVILLE: Draya & Orlando Scandrick Are Over...And Draya Blames Orlando
Posted: 08 Aug 2014 02:48 PM PDT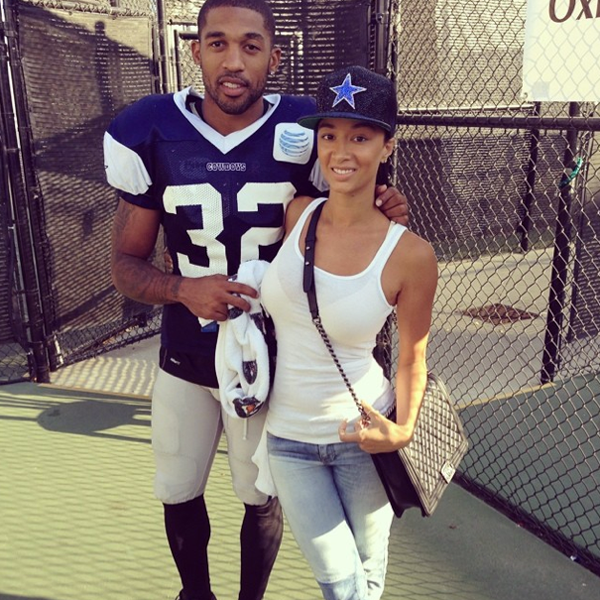 Looks like Draya Michele won't have a partner-in-crime to team up with against Jackie Christie's daughter anymore. She and boyfriend Orlando Scandrick are over...based on her recent social media postings.
Deets inside...
It was all good just a week ago....when Draya posted the above photo while visiting her man Orlando at Dallas Cowboys Training Camp in Cali.
The "Basketball Wives" star & swimsuit designer recently posted the below: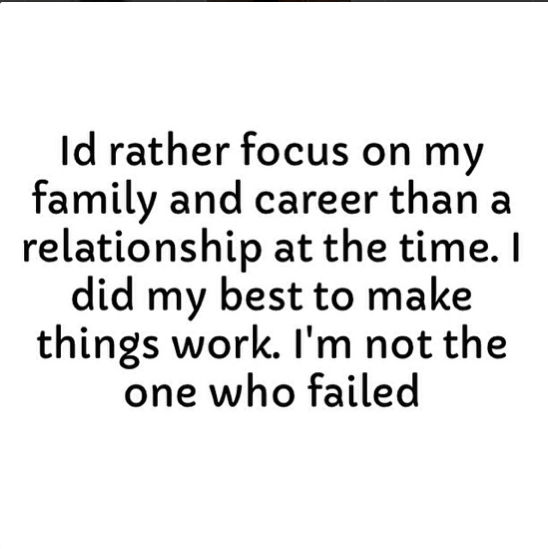 Sounds like she and Orlando are over...and she's blaming him. She also said:
People are going to be who they are whether u make a complete change in front of the world or not. I did my part and have no regrets.
Well, that's true. But we can only wonder what happened. Was he still hesitant to give her the ring she clearly has been working so hard for? Possibly. She went on to tweet this a few hours ago:
As long as you GAIN respect for a LOSS, it's not ever really a loss.

— Draya Michele (@DrayaFace) August 8, 2014
Looks like it's just Draya and her son Kniko for now...until her next baller conquest....
Photos: Draya's Twitter/IG
SNEAK PEEK At Rita Ora's ADIDAS Collection + Demetria McKinney Covers KONTROL' Mag....And FILMS Scenes For "RHOA?"
Posted: 08 Aug 2014 01:37 PM PDT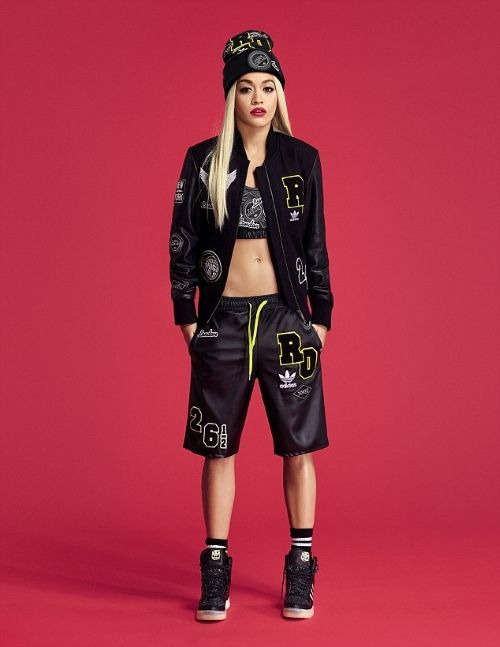 We have a sneak peek at Rita Ora's new ADIDAS Originals collection and a look at Demetria McKinney's KONTROL cover. And......we're also wondering if Demetria is replacing someone on "Real Housewives of Atlanta". More inside...
Starting August 21st, fans of Rita Ora will be able to pick out a range of items from the Adidas Originals F/W 2014 collection that have been designed and reimagined by Rita. A press release from Adidas explains that the collaboration came about because of a "...mutual admiration for breaking the rules and their shared rebellious natures. Known as much for her fearless take on fashion, as for her head turning musical collaborations, Rita Ora has carved herself a pedestal for her energy and original spirit."
Rita added, 'I have always been a fan of adidas Originals and respect what they stand for in their fearlessness and originality. I worked very closely with adidas Originals to put a personal touch in every piece with connections to my music, my career and my life. I'm really proud of the collection and beyond excited for my fans to get their hands on it!'
Watch Rita's Adidas Originals ad here:
In other news...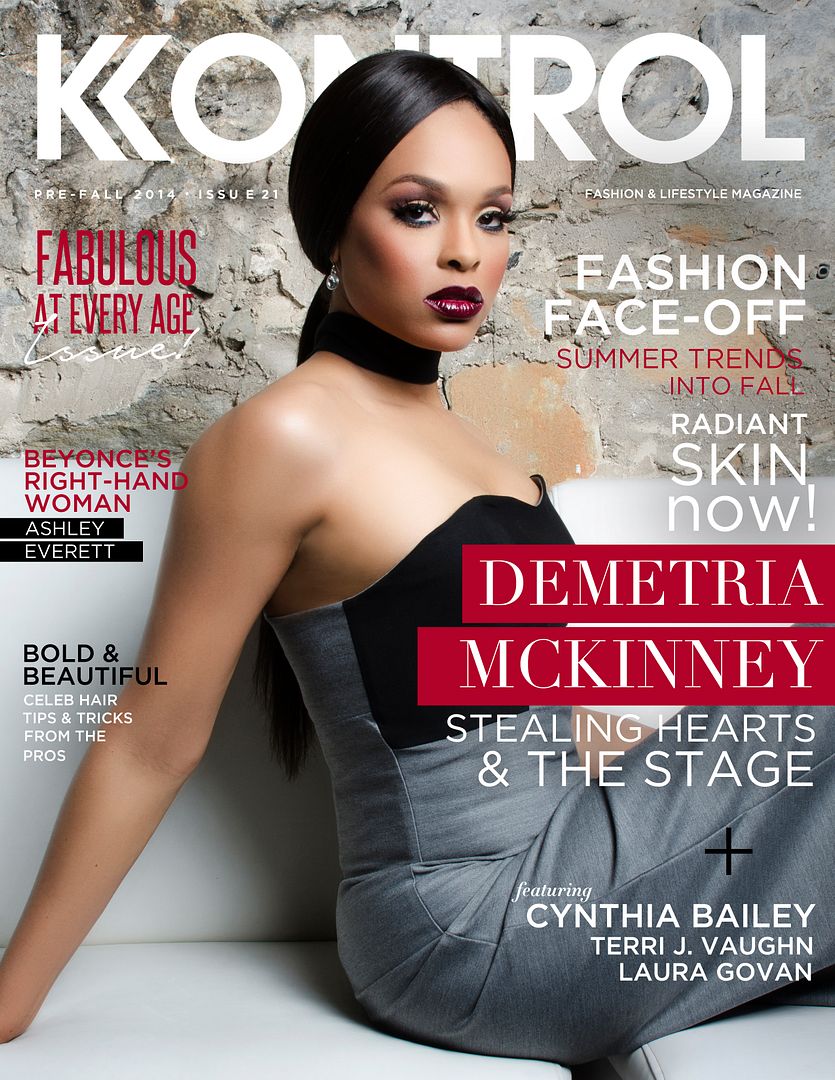 Former "Tyler Perry's House of Payne" star Demetria McKinney covers KONTROL Magazine's "Fabulous At Every Age" Issue (which also offers a Cynthia Bailey cover) where she expresses her feelings towards being a single mother, her love for acting and talks about her new EP. She told the mag, "My EP, 'Officially Yours,' is definitely getting back to R&B, sexy, honest, real, and ME. LOL! Everyone knows the characters I've played, but getting to the heart and soul of me and my experiences was the inspiration."
Outside of her music, we're wondering if Demetria is returning to the small screen via RHOA. While she didn't mention the show in KONTROL, our street team in Atlanta has spotted her filming scenes with the RHOA cast. We wonder why?
We do think Demetria, who's dating Roger Bobb (Executive Vice President of Tyler Perry Studios...you catch the connection?), would be an interesting addition to the cast since Phaedra will be cutting back on filming. Kenya needs new friends....but word has it...Demetria WON'T be one. Why? Because her man Roger was the man Kenya was accused of flirting with on a past episode....during Peter Thomas' 53rd surprise party.
Hmmm...we shall see.
Photos via KONTROL/Adidas Originals
Rihanna ROCKS The Stage With Eminem For Their "Monster" Opening Tour Stop In Cali + "Fenty" TRADEMARKS Filed For Possible Fashion Lines
Posted: 08 Aug 2014 12:21 PM PDT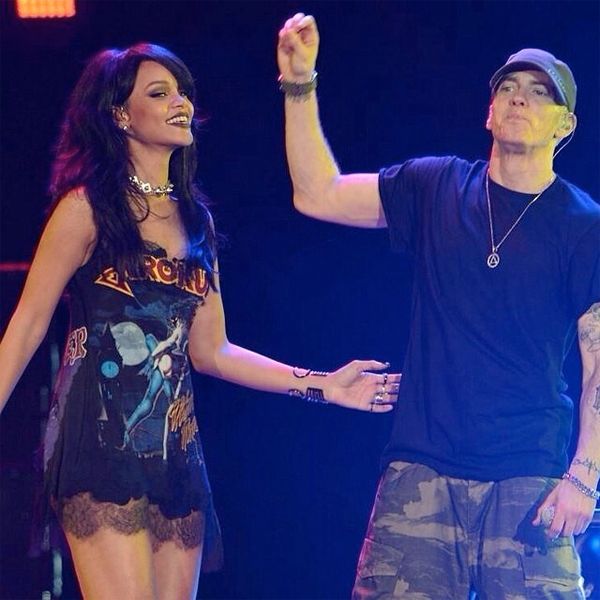 Rihanna and Eminem kicked off their "Monster" tour at the Rose Bowl last night. And we have the deets on their opening night. Plus, Rihanna is filing trademark requests for her last name 'Fenty' to possibly build her own fashion empire. Deets, pics & videos inside…
We have been talking about it since the beginning of the year and now it has finally kicked off!
Last night, Rihanna and Eminem rocked the stage at the Rose Bowl Stadium in L.A. for the opening show of their six-date "Monster Tour."
Rih and Em (who was strapped to a hospital bed at one point) stormed the stage with their smash joint hit "Numb" and then performed Em's "No Love (Don't Hurt Me)." The two then shared the stage individually performing their own set of classics before returning to the stage again to perform their hit "Love The Way You Lie."
Rih then lent her vocals for Em's "Stan" filling in for Dido and then they performed a cover of B.o.B. and Hayley Williams' 2010 track "Airplanes." The pop princess then performed her hits "Diamonds" and "We Found Love" (both the regular version and an acoustic version) before they reunited at the end for "The Monster."
Peep a few videos of Rih on stage below:

The duo will hit the stage again tonight at the Rose Bowl before trekking it to the MetLife Stadium in East Rutherford, NJ on Aug. 16th & 17th and Comerica Park in Detroit on Aug. 22nd & 23rd.
And speaking of Rihanna....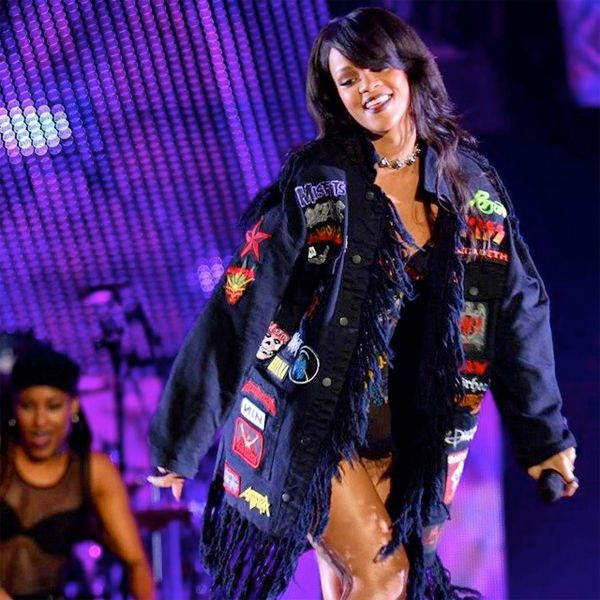 The Pop princess is gearing up for a fashion world takeover after filing several trademark documents under her Roraj Trade LLC. It seems the "Diamonds" singer is ready to build her very own fashion empire, purchasing trademarks for everything "Fenty"—which is her last name.
We've seen what the Bajan beauty can do for other brands such as cosmetics giant MAC cosmetics (she has a new line of lipstick coming this September) and clothing giant River Island, but it seems she's ready to get to work on her own brand.
So what part of the fashion industry is the pop princess looking to take over? Everything! The style icon's team issued trademark requests for "Fenty" in apparel, beauty, lingerie, hats, sleepwear and cosmetics.
Below is a list of trademarks the future fashion empress has requested:
Fenty Apparel
Fenty Beauty
Fenty Clothing
Fenty Cosmetics
Fenty Face
Fenty Intimates
Fenty Lingerie
Fenty Makeup
Fenty Nails
Fenty Swim
Fenty Swimwear
Boomflick
Fenty Corp
Robyn
Fenty 88
Rhi Rhi
Looks like that Rihanna reign has no intentions of letting up anytime soon.
Photos/Videos: @RihannaDaily/@hotgalrihanna/@badgaladry/@fentyonstage/@ririvideos/ @margoorduna_makeup/@joejoe3x
Is THIS Michael Strahan's New Boo...His Trainer Latreal Mitchell?!
Posted: 08 Aug 2014 11:29 AM PDT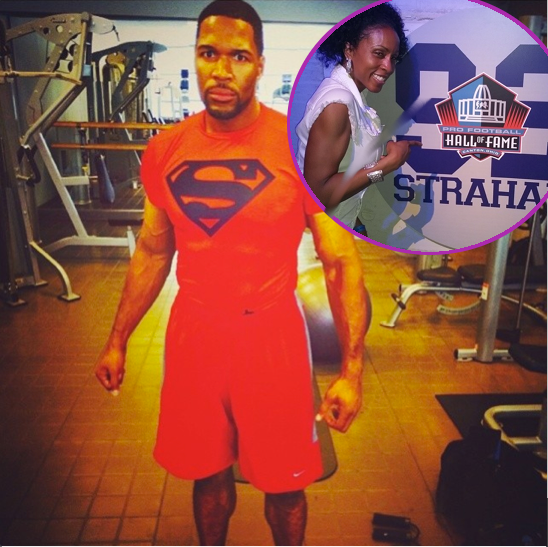 The rumor mill is still churning when it comes to Michael Strahan. Now, word has it Nicole Murphy isn't the only one whose moved on....Michael has too. Allegedly. And his rumored new boo is his long time trainer.
Decide if we believe it all inside...
You may have seen Michael Strahan's trainer Latreal Mitchell on "Live" a time or two. And quite honestly, we always thought Nicole was an extra confident woman for being seemingly OK with a woman who looks like that being THISCLOSE to her man every singe day.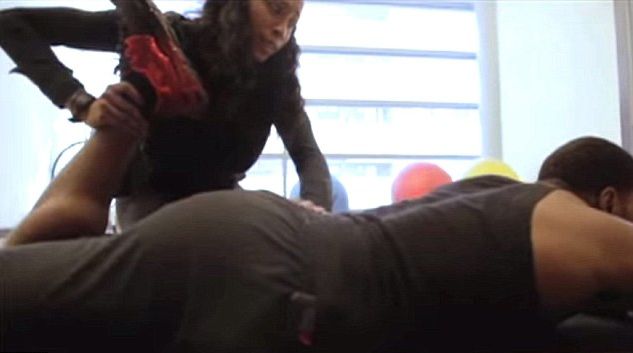 Now, the rumor mill is spinning with stories about Michael Strahan and Latreal becoming more than just a trainer/client collabo. A source told the Daily Mail that the two were spotted on the sexy STK rooftop having dinner...with a couple other male friends of Michael's...Tuesday night.
'He appeared to be in good spirits, like there was nothing wrong at all. He laughed easily as he sipped Don Julio while talking to Latreal.'

The group ordered some drinks for the table,' said the eyewitness. 'They were all relaxed and casual.'

The insider added, 'Michael was the center of attention and laughed a lot. He was not some wallflower. He didn't look to be downcast or even remotely depressed.'
Hmmm....it could be just dinner between a trainer and a client who happen to also be friends.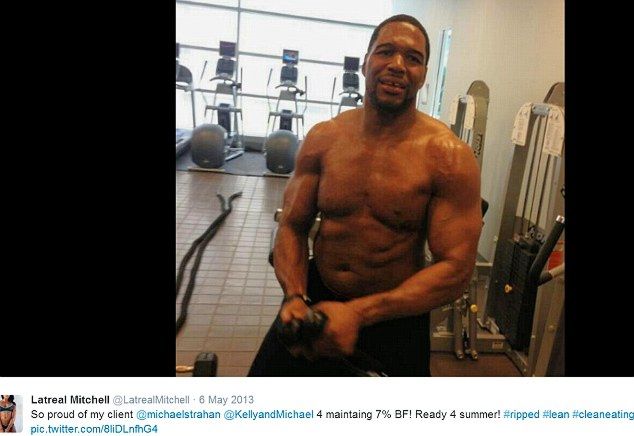 And then we peeped her Intagram...which has lots of pics of her client. Not as many of her other clients. She was also front and center at his Hall of Fame induction, unlike Nicole as the two had just announced their split.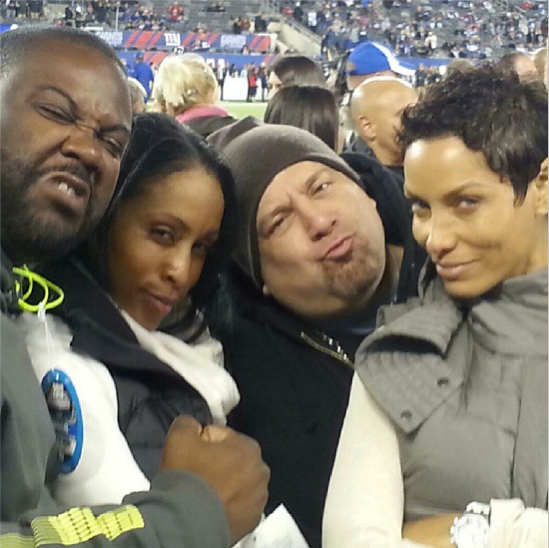 She and Nicole have spent time together, as expected, on the sidelines at Giants games.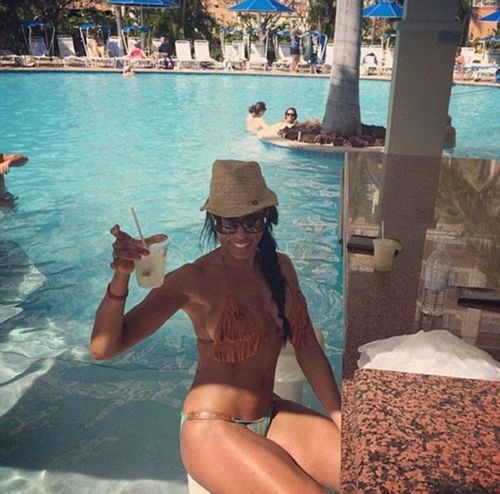 So...do you believe the rumors?
Photos: Latreal's IG
Kerry Washington REVEALS How Filming "Scandal" While Pregnant Almost Broke Her!
Posted: 08 Aug 2014 10:11 AM PDT
Kerry Washington gets candid about working on the previous season of "Scandal" while being pregnant. Find out what "Olivia Pope" had to say about the hardships she faced this past season inside…
She bore the child, and now she's back to business.
Fab mom Kerry Washington (above, pregnant on the set last December) was expecting during the filming of her hit ABC drama series "Scandal." So one can only imagine the hardships she faced having to work on the fast paced show everyday and being pregnant..
On top of that, the show had to hide the fact she was pregnant (since they didn't write it in). So, not only was she dealing with her body changing everyday and out-of-control hormones, she also had to pretend to be the fearless Olivia Pope during one of the darkest seasons of the show. In addition to hiding it from the public for several months.
In an interview with The Hollywood Reporter, the Emmy nominated actress opened up about her most challenging season yet. She talked about having to figure out how to portray her charcter's true self while having to deal with so many changes of her own. She also talked about how the season almost broke her due to not having any control.
Kerry told the magazine,
All of last season was a challenge for me, on a few levels. For one thing, I was going through this amazing physical transition, this physical journey of having a baby, that my character was not going through. And I work very physically. What I do is often grounded in the body. That meant I had to figure out how to be this woman while my instrument was changing and evolving every day. It was like seeing the keys on a piano jump around on a daily basis. It was tough for me to even maintain Olivia's walk because of the changes.

At the same time, everything I understood about Olivia unraveled because of the storylines. The season really broke me. I'm a Type A actor who likes to have it all figured out going in, but suddenly I had no idea where this woman was going to go next. I had to jump in without everything being perfect. I felt like I had been in control playing the character, but it all got taken away from me last season. That meant my acting toolbox had to be upgraded. I had to trade in my screwdriver and hammer for a Black and Decker power tool.
Well, she certainly got the job done effortlessly. Cheers to all the working moms who make the job look easy!

Photos: Fame