---
New York Nights: Drake & Rihanna Party Together, K. Michelle KICKS IT At The Griffin
Posted: 19 Aug 2014 08:30 AM PDT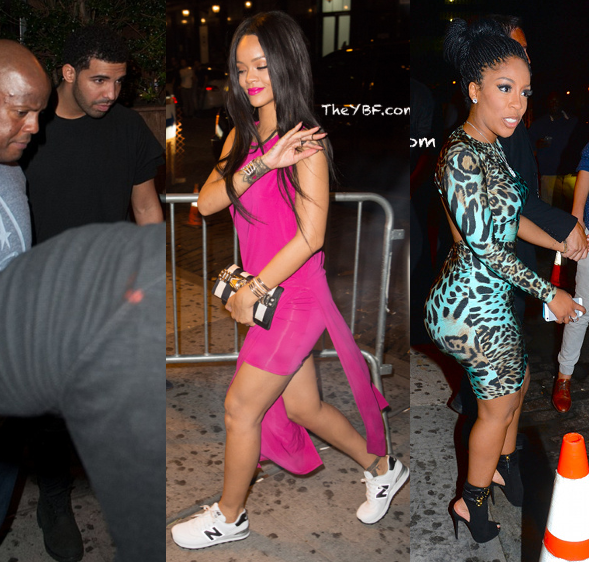 Drake, Rihanna and K. Michelle were all partying at NYC hotspot The Griffin last night. See their candids inside..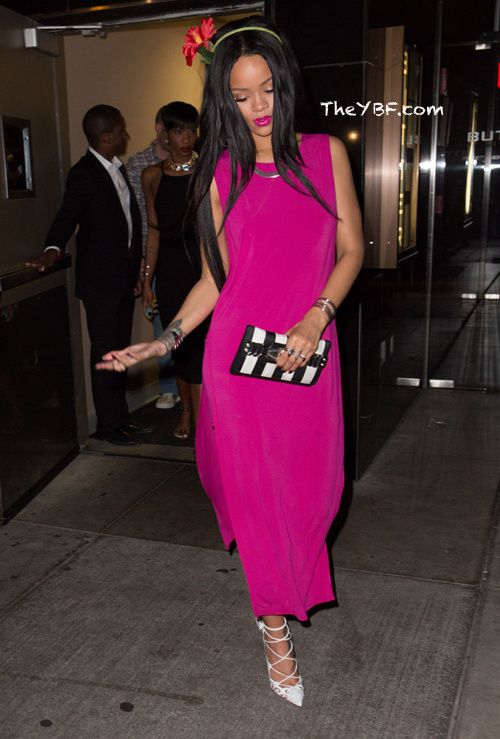 Last night, Rihanna and her bestie Melissa Forde were spotted leaving a private dinner and surprise birthday party for their friend/Rih's assistant Jenn Rosales. Rih stepped out in a hot oink maxi dress, white Louboutins (which she swapped out for sneakers) and a cute striped clutch.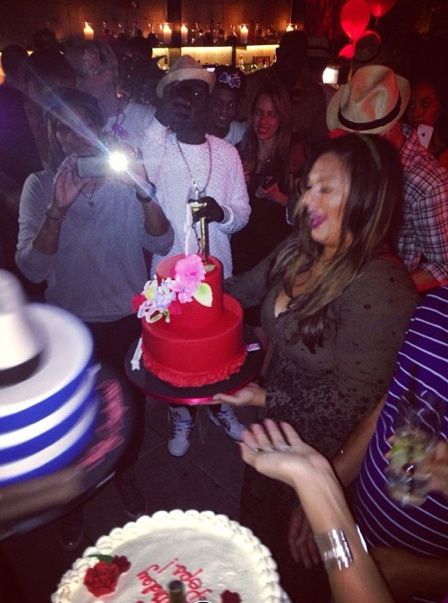 The festivities including a few smokes and tokes. We know how RiRi and MDollas love their puff puff!
After the first event, Rihanna was spotted walking into Meatpacking District hotspot The Griffin at 2:30am. By this point, she swapped her heels for a pair of New Balance sneakers. Not mad at that.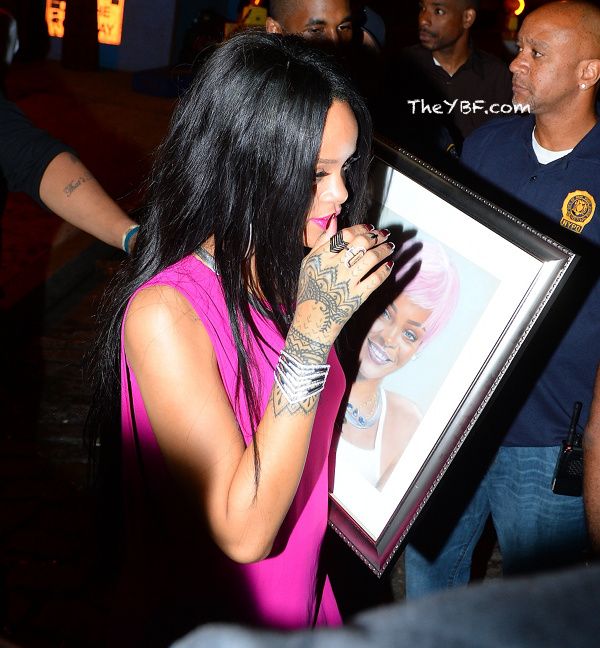 On her way out of the club (around 4:15am) a fan presented her with a portrait as she headed to her car.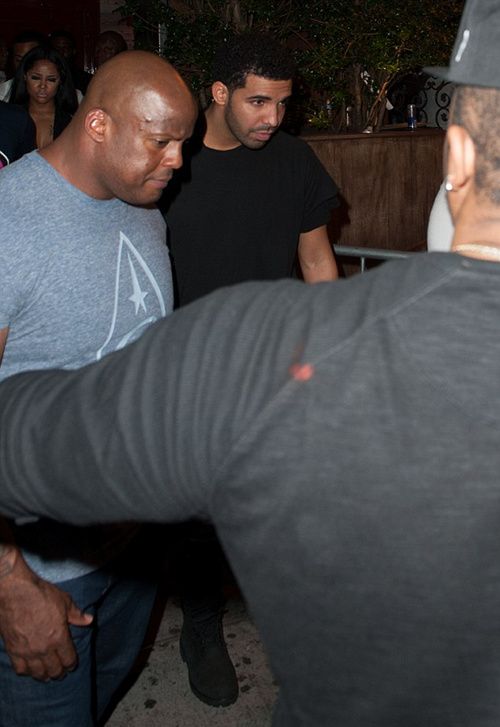 If you're wondering what would have Rihanna heading out to club at 2:30 am, check above. About 10 mins before HER arrival, her ex homie-lover-friend walked in with his bodyguards.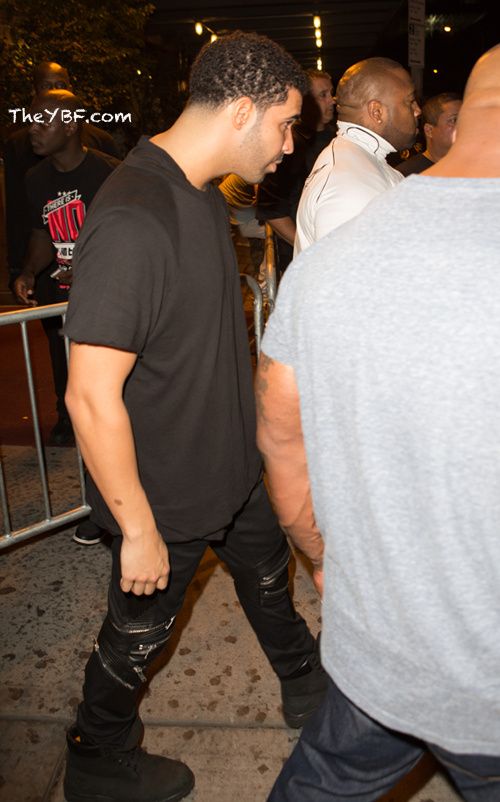 Sources say Drake and Rihanna partied together inside and both left the club around 4:15am.
And in a sin tight leopard dress, singer K. Michelle was snapped walking out of the hotspot as well.
Photos via Splash News/MDollas Instagram

ON THE ROAD AGAIN: Mariah Carey Announces "THE ELUSIVE CHANTEUSE SHOW" World Tour + Justin Timberlake SPARKS Outrage, Calling Madonna His "Ninja" On Twitter
Posted: 19 Aug 2014 06:41 AM PDT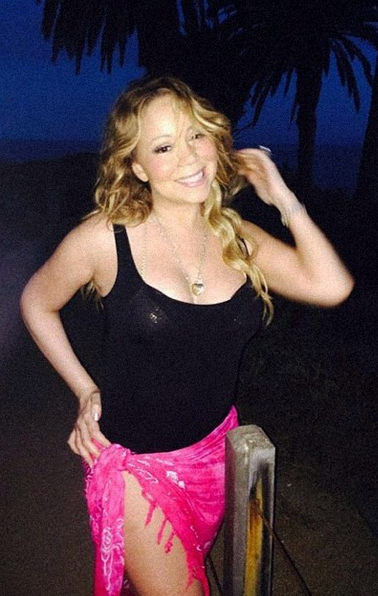 Mariah Carey is embarking on a world tour....and you'll need a passport to see it. Find out where "The Elusive Chanteuse Show" World Tour is headed inside and find out which "N" word Justin Tmberlake used to describe Madonna.
Despite disappointing sales of her latest disc, "Me. I Am Mariah… The Elusive Chanteuse", Mariah Carey is taking her show on the road for the Lambily who did support the album. But catch the shade: NO North American tour dates! That'll teach 'em!
Talk about elusive....you'll need a passport if you want to hear "Thirsty" live. Only 9 dates have been announced so far, with Mimi kicking off the tour in Tokyo, Japan and making stops in China, Malaysia and The Philippines. Mimi said, via Kempiredaily,
"I want to experience the spontaneity and emotion that I put into this album on stage with my fans. I can't stop writing songs so don't be surprised if you hear a brand new song that I just wrote the night before the show in your city!"
So.....if you're allowed to travel outside of the States:
Oct. 4 – Tokyo, Japan – Makuhari Messe Arena
Oct. 6 – Yokohama, Japan – Yokohama Arena
Oct. 10 – Beijing, China – Workers' Stadium
Oct. 12 – Chengdu, Sichuan, China – Chengdu Stadium
Oct. 15 – Chongqing, China – Olympic Center
Oct. 19 – Shanghai, China – Hongkou Stadium
Oct. 22 – Kuala Lumpur, Malaysia – Stadium Merdeka
Oct. 24 – Singapore – Singapore Indoor Stadium
Oct. 28 – Manila, Philippines – Mall of Asia Arena
In other music news....
Sigh.....Justin Timberlake used the "N" word. No...not that one. But close enough. In celebration of Madonna's 56th birthday (August 16th), he tweeted, "A happiest of Bdays to my mother chucking ninja, @Madonna!! Hope you have a great one, M!"
Needless to say....he deleted the tweet after he realized it wasn't very smart. Just a few of the reaction on Twitter: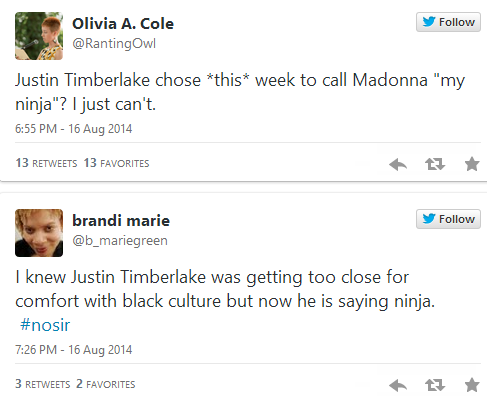 A lot of folks "accepted" Justin back into fold after he threw Janet Jackson under the bus following the SuperBowl, but how many passes will he get? We're sure this will blow over as well, but time will tell...
EXTRAS:
1. Jennifer Hudson, Usher, Rita Ora and Jennifer Lopez added to the Fashion Rocks lineup. Story.
Photo via Mariah Carey's Instagram/WireImage

ENGAGED! Kevin Hart Proposes To Eniko! (On The Same Night Of The "Atlanta Exes" Premiere...)
Posted: 18 Aug 2014 07:57 PM PDT
It's official! Kevin Hart and Eniko Parrish are engaged! Check out the future Mr. & Mrs. Hart inside...and why Kevin is possibly serving up a ring with a side of shade...
His RIB is about to really become part of his "forever". Kevin Hart proposed to girlfriend of 5 years, Eniko, tonight...on her 30th birthday. The twosome snapped a cute pic afterwards so Eniko could show off that FAT stunner of a diamond. And possibly so they could make a statement. At least that's what some folks around the net think.
The announcement came conveniently around the same time of the premiere of Kevin's ex-wife Torrei Hart's new show, "Atlanta Exes". And we all know their struggle to get along in the public eye. But maybe it was all a coincidence...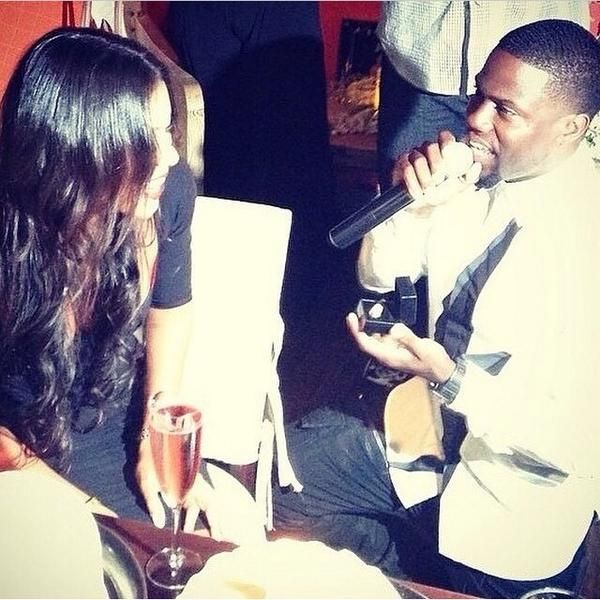 Kevin whipped out the ring during an intimate dinner with friends, and based on the video below, it was a huge surprise to everyone:
We saw it coming. Congrats to the couple! Kevin's got a busy rest of the year ahead filming Ride Along 2, Finally Famous, promotions for The Wedding Ringer, and now-a wedding to plan.
BONUS:
The twosome celebrated Eniko's Dirty 30 with their crew of friends Sunday night. Fun times!
Photos/Video: Kevin's IG/ACThePlug's IG
Nicki Minaj TEASES "Anaconda" Video With Sexy Stills Of Her BACKING It Up On Drake + Tyga's New Single "Erryday"
Posted: 18 Aug 2014 03:13 PM PDT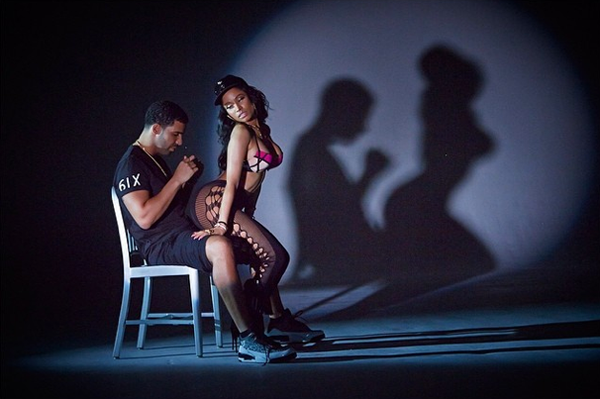 Nicki Minaj is readying the release of the visuals to her new track "Anaconda". And she called on her YMCMB labelmate Drake to make a cameo in the new video. Peep the arousing stills and listen to YMCMB rapper Tyga's new track "Erryday" inside…
"My ANACONDA don't…My ANACONDA don't won't none unless you got buns hun"—We're sure Drake wasn't saying that when Nicki Minaj was backing up her ASSets on him as they filmed for Nicki's latest video.
The "Pills N Potions" rapper released a handful of "Anaconda" music video stills on her Instagram. And she's clearly continuing to create a buzz for the track with additional booty-ful pics. Hey...sex sells right?
YMCMB's first lady teamed up with labelmate Drake to make a cameo in the video. And as you can see, things get a little heated between the two on the set. Didn't she previously say he was like her little brother? Oh...
We can expect to see Nicki shaking her enhanced derriere and backing it up on Drizzy this Wednesday, when the video is set to premiere. Peep the previously released preview of the video here.
And in case you want to hear her new track once more, check it below:
And on another YMCMB track...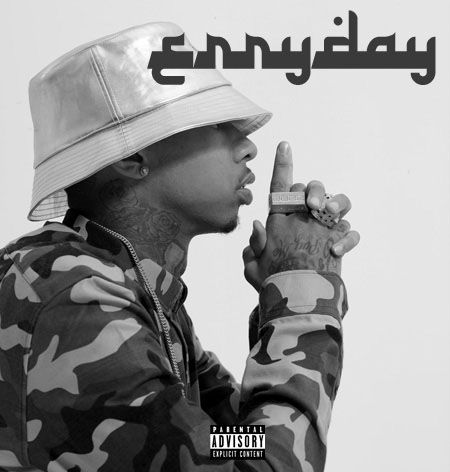 Rapper Tyga, who recently called it quits with his ex-fiancée Blac Chyna, is getting back to his music and has released a new single titled, "Erryday."
On the track, Tyga lets us follow him on a typical day in his life...you know sipping something and making money "erryday." He also shouts out Wiz Khalifa, speaking on their mini fall-out after he dropped out of the marijuana connoisseur's "Under the Influence" tour...with no formal warning.
He raps,
"When I know what's up with me and Wiz Khalifa. But me and Wiz Khalifa smoking reefer, then I'm flying private to Ibiza"
Seems like nothing a blunt couldn't solve.
The track will appear on Tyga's upcoming album The Gold Album: 18th Dynasty, which drops on November 18th. Take a listen below:
EXTRAS:
1. R. Kelly is being sued by his former manager for $1million. STORY
2. Queen Latifah got extra kissy with her boo thang while on vacay in Porto Cervo, Sardinia Peep the intimate pics on our Instagram page (@TheYBFDaily) HERE.

Photos: Nicki's IG
MICHAEL BROWN UPDATES: President Obama Says "Let's Seek To Heal, Rather Than To Wound Each Other" + Preliminary Autopsy REVEALS Michael Was SHOT 6 Times
Posted: 18 Aug 2014 02:13 PM PDT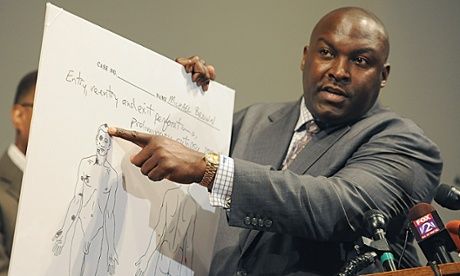 Moments ago, President Obama addressed the nation regarding the killing of Michael Brown and the protests in Ferguson, MO. Watch his comments inside and see attorney Daryl Parks discussing the preliminary autopsy report.
During a press conference held moments ago, President Barack Obama addressed the nation regarding the Ferguson, MO protests and Michael Brown shooting.
President Obama revealed that the Justice Department has opened an independent investigation and Attorney General Eric Holder will be traveling to Ferguson on Wednesday. While there, Mr. Holder will meet with community leaders and FBI officials.
Addressing the tensons in Ferguson, POTUS said, "While I understand the passions and the anger that arise over the death of Michael Brown, giving into that anger by looting or carrying guns, and even attacking the police, only disserves to raise tensions and stir chaos, it undermines, rather than advancing justice."
Let's seek to heal, rather than to wound each other. I've said this before, in too many communities around the country, a gulf of mistrust exists between local residents and law enforcement. In too many communities, too many men of color are left behind and seen only as objects of fear."
Yesterday,
Borwn family attorney Anthony Gray discussed the autopsy results for Michael Brown (based on a preliminary private autopsy). The report concluded that he was shot at least six times, including twice in the head. The autopsy was performed by former New York City Medical Examiner Michael M. Baden and a diagram (above) showed six entry wounds.
Photos via Dr. Michael Baiden/Getty/AP
HOT SHOT: Common & Selita Ebanks Are TITILLATING On UPTOWN's Aug/Sept 2014 Cover
Posted: 18 Aug 2014 01:20 PM PDT
Common and Selita Ebanks are heating up the magazine circuit with this sexy cover. The rapper and fashion model posed for the 10th anniversary of UPTOWN's "Music & Style" issue. Peep their fiery cover and Common's full spread inside…
One word. HOT!
Sexy Chitown rapper Common and fabulous fashion model/actress Selita Ebanks are scorching hot on UPTOWN's August/September 2014 issue. In celebration of the magazine's 10th anniversary "Music & Style" issue, Common got extra dapper in a streamlined Caruso black tuxedo, while Selita went sultry in a La Perla black bra and panties, while resting her body against the "Kingdom" rapper's back. And we're totally loving every bit of it!
In the interview with the magazine, Common (real name Lonnie Rashid Lynn, Jr.) dished on his 10th studio album Nobody's Smiling, almost marrying tennis superstar Serena Williams, on being labeled "soft" and much more.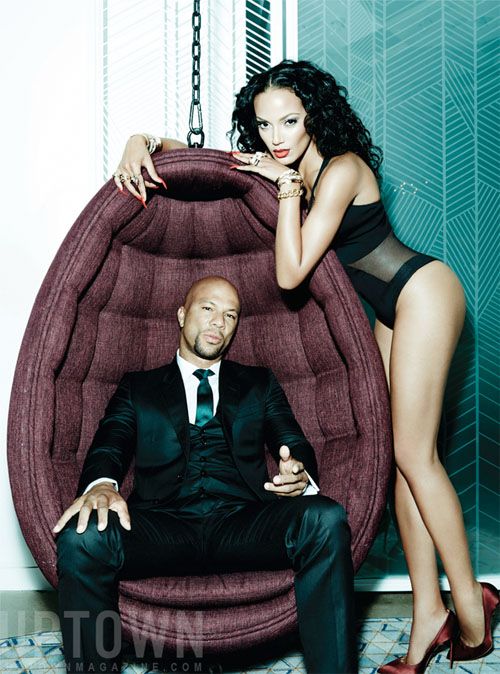 Here are some highlights:
Common is no stranger to violence:
His 6-foot-8 father, Lonnie Lynn, (Common was born Lonnie Rashid Lynn, Jr.) was a basketball playground legend who suffered from an addiction to drugs and the fast life. He once kidnapped Common, then a toddler, and his mother at gunpoint, taking them to a tryout with the Seattle SuperSonics to prove to recruiters that he was a family man.

On almost marrying Serena Williams:
Common is single now, and enjoying his unattached life, but says he believes in marriage. He thought it would happen with Williams, but he is taking his time now before he jumps into something else. "If I'm in it as much as I was with Serena, as much as I loved her...it takes time to heal and find that peace to be able to move on."

On being labeled as "soft":
"I'm hardcore which to me is coming from the heart. Putting your heart on that paper and being true."

Speaking for the first time on the death of close friend and industry peer J. Dilla:
"He was physically deteriorating. It would be sad for me to see. You know you coming home healthy. You feel guilty. It brought my own immortality to the forefront […] Until I did ["Rewind That"], I wouldn't answer questions in interviews about him. I wouldn't keep pictures around. That song has been part of my process in dealing with it still."

On his tenth album Nobody's Smiling and the youth of Chicago:
"One way of giving back is by having young Chicago artists on the album. This album is an action to increase awareness to people in the city. I owe it to Chicago […] The most beautiful thing about this project is it's not ahead of its time, it's not a throwback album. It feels like today. I feel like a new artist. There are people out there that don't know my music, but they know me from acting. Some don't know me at all."

Nice!
Peep Common's full spread below: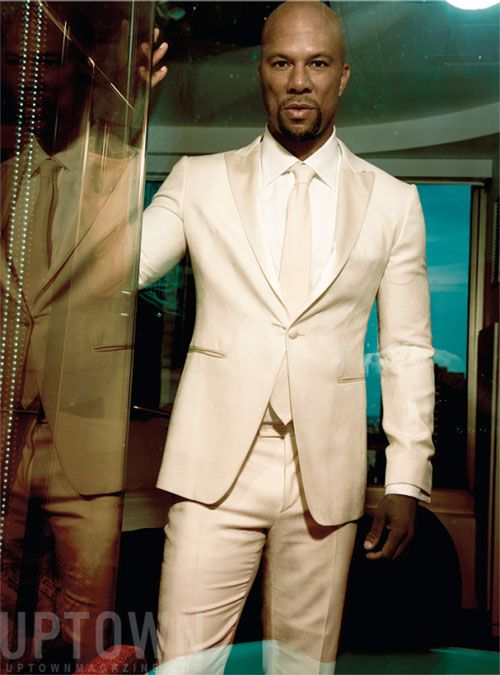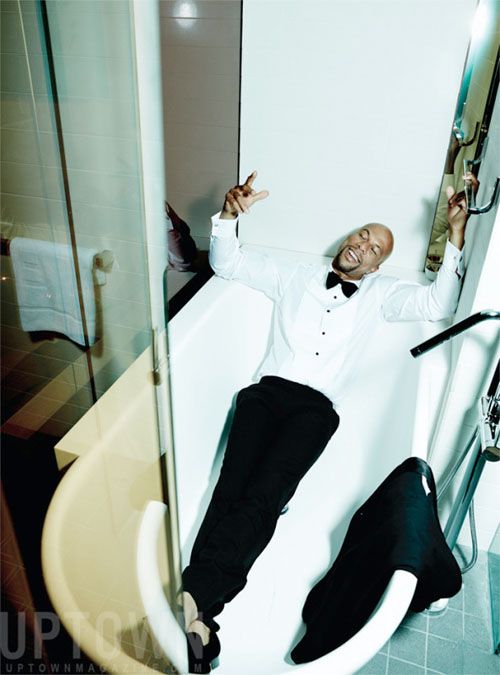 So damn sexy...
And check out the behind-the-scenes video of the photoshoot below:
So what's next for the Chitown rapper? Well, he just wrapped up a demanding role as civil rights activist James Bevel, who helped set up 1963's "children's crusade" in Birmingham, Alabama, in the upcoming film Selma. The movie will chronicle the life of late civil rights activist Martin Luther King Jr., which will be directed by Ava DuVernay and produced by Oprah Winfrey & Brad Pitt. The film is expected to be in theaters by Christmas.
Common will also continue his starring role on the AMC western drama series, "Hell on Wheels," as Elam Ferguson, an emancipated slave. Dude is definitely putting in work.
Photos: Cliff Watts/Chrystal Parker/UPTOWN
Wiz Khalifa & Amber Rose CELEBRATE Their One-Year Wedding Anniversary, First Official Ceremony Photo REVEALED
Posted: 18 Aug 2014 11:31 AM PDT
The first official first photo of Mr. & Mrs. Khalifa (and Baby Bash) on their wedding day has surfaced. And it was released on the lovebirds' one-year anniversary. Peep their matrimonial pic inside…
It's their anniversary! Wiz Khalifa and his wife Amber Rose celebrate their first year of matrimony today. And the couple decided to share their love with the world, releasing the first official photo of their happy family on their wedding day.
Remember that viral video of Amber twerking it out before she headed down the aisle? Turns out, the white dress she was shaking her booty in was not her actual wedding dress. Mrs. Khalifa strolled down the aisle in an extravagant white ruffled lace gown as she took the Blacc Hollywood rapper's hand in marriage.
In the picture Amber shared on Instagram, the family-of-three was all smiles as Mrs. Khalifa held their son Sebastian "The Bash" Taylor Thomaz in his little black Converse sneakers. She captioned, "Today was the day we said our vows before God and our Family. I knew as soon as I met u, u were the one for me sweetheart. Happy 1 year anniversary @mistercap and many more to come" Cute!

You'll recall the couple exchanged their vows in a courthouse back in July, five months after welcoming their baby boy. Then they held their traditional ceremony in Wiz's hometown of Pittsburgh last August. The "We Dem Boyz" rapper shared a few pics of him getting groom-ready in his hotel with his Taylor Gang homies. But this is the first time we've seen Amber's dress and what Baby Bash wore.
The two dished on their wedding in their first joint interview with radio personality Angie Martinez shortly after they walked down the aisle. They said:
Amber: It was better than what I thought it was gonna be.
Wiz: It was beautiful. I'm so proud of my baby for what she did. She put all of that together and everybody's ranting and raving over every little detail.
Amber: I don't think you understand how much I love this man. I cried my eyes out.
Congrats to the couple!
Photo: Amber's IG

VH1 REVEALS Full Cast And Premiere Date For "Love & Hip Hop: Hollywood" STARRING Ray J, Omarion, Soulja Boy & More
Posted: 18 Aug 2014 10:42 AM PDT
The full cast and premiere date for "Love & Hip Hop: Hollywood" has been released by VH1. Find out who'll be playing out their dramas for the camera inside.....
First there was New York...then came Atlanta. Now, Mona Scott Young is heading to the West Coast to bring us "Love & Hip Hop: Hollywood" on Monday, September 15 at 8pmET on VH1.
Previously, we've hinted at possible cast members and storylines (e.g. Ray J getting arrested), and now we can bring you the confirmed list of characters. According to a PR releases from VH1,
Ray J- Recording artist who has been romantically linked to several well-known names in recent years. Currently, he seems inseparable from his best friend and executive assistant Morgan Hardman.
Soulja Boy -YouTube sensation with his hit "Crank Dat," romantically linked to R&B Royalty, Nia Riley, daughter of Grammy-award winning music producer/singer/songwriter Teddy Riley.
Omarion- Former lead singer of hit R&B band B2K, now pursuing a solo career while dating Apryl Jones, a backup vocalist. The two are currently expecting their first child.
Lil Fizz- Former bandmember of R&B band B2K who, although he shares a child with ex-girlfriend Moniece Slaughter, is thinking about settling down with his present love Amanda Secor.
Young Berg -Grammy-nominated producer and musician. He has worked with artists such as Lil Wayne, T Pain, Ray J, Tamar Braxton and Meek Mill.
Teairra Marie-Actress and R&B songstress and ex-girlfriend to Ray J. Popular for her hit song "Make Her Feel Good."
Hazel E –Former celebrity publicist, currently pursuing her own music career as a rapper.
Yesi Ortiz- "Voice of LA," DJ/ Music Director for hip hop radio station Power 106.
Sincere- A premier club promoter in the Los Angeles area.
Nikki Mudarris- A born and bred LA girl, Nikki is an heir to her family's real estate fortune.
Tune in for all the drama starting Monday, September 15 at 8pmET on VH1.
Photos via Ray J's Instagram/O'Marion's Instagram
GLAM SHOTS: Joan Smalls LANDS The Cover Of VOGUE's September 2014 Issue + Eva Marcille TEASES New Photoshoot With BTS Pics
Posted: 18 Aug 2014 08:42 AM PDT
It's here! The new generation of supermodels are covering VOGUE's legendary September issue cover. And Joan Smalls is one of the lucky "top" models. Peep the gorgeous cover and the behind-the-scenes pics of Eva Marcille on set inside….
Fashion mavens get excited! We've shown you the fab sneak peek at VOGUE's biggest issue of the year and now the official cover has been released. The new generation of supermodels, dubbed by VOGUE as "the Instagirls," are gracing the cover of the coveted September issue. And it includes "IT" girl Joan Smalls. The legendary issue features the hottest upcoming trends, kicking off the beginning of the new year for fashion.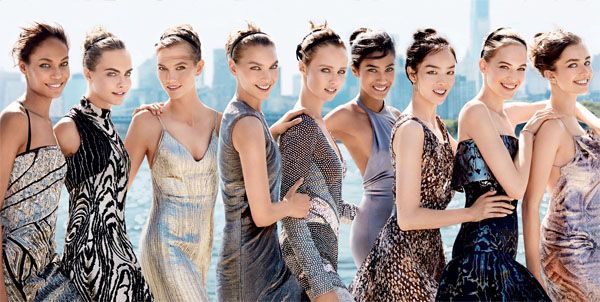 Shot by Mario Testino, Joan Smalls served up some model tease with the other "Instagirls," including Dutch model Imaan Hammam (who stunned in Riccardo Tisci's spring 2014 runway last fall). Each model is credited for their savy social media skills which in turn helps them to build their own empire. Pictured above from left to right are: Joan Smalls, Cara Delevingne, Karlie Kloss, Arizona Muse, Edie Campbell, Imaan Hammam, Fei Fei Sun, Vanessa Axente, and Andreea Diaconu. Hot.
Check out the "instagirls" sound off on what it means to model today:
And behind-the-scenes on a photoshoot: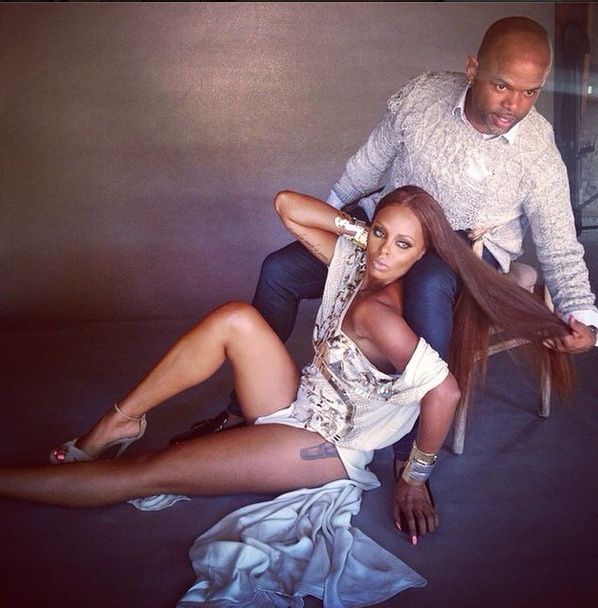 "Top Model" chick Eva Marcille is putting in work for a new photoshoot. Shot by Chán André, Eva put her model skills to work for her latest snapshots. And she's simply breathtaking.
Eva's cousin Terrell Mullin was the stylist and makeup artist on hand. And if the final shots look anything like these BTS pics, we're so here for it.
Terrell posted the picture above with the caption, "The magic that was crated yesterday with my boy @voyeurized and Cuzzo @evamarcille is insane... This images are going to be sick .....#EatIt"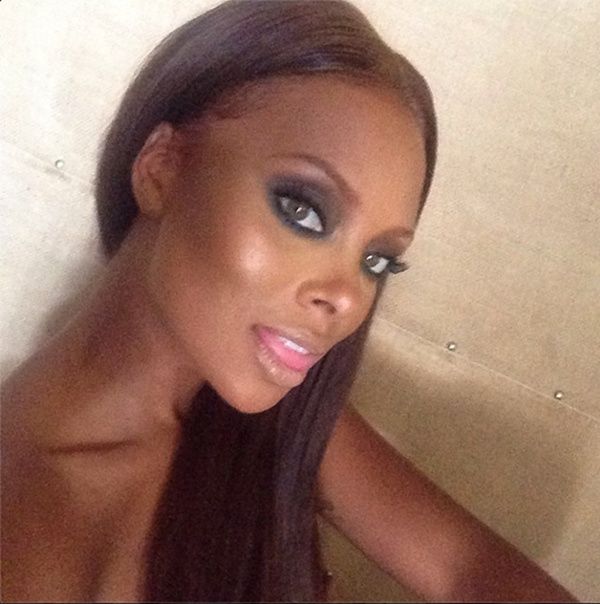 Work!
Photos: Mario Testino/VOGUE/Eva's IG/@ terrellmullin