---
SERENA ON SMASH: Gets FIRST GOLD MEDAL In Tennis Singles, C-Walks It Out
Posted: 04 Aug 2012 09:17 AM PDT
GOLD! Serena Williams just grabbed her first Singles Competition gold medal in her career. And this is before she competes for another Gold alongside her sister Venus in an upcoming Doubles Competitition.
Check out Serena's win and how she C-walked her way off the court inside...
Tennis rock star Serena Williams beat--and by beat, we mean WHIPPED--Russian Maria Sharapova in every set. Serena actually didn't lose a match at all during these Olympics, despite being seeded #4.
By the way, the YBF chick is the 1st woman to win all four Grand Slams and a gold medal in both singles AND doubles.
After winning her fifth Wimbledon championship title a month ago, the uber happy star told NBC several times, "Oh my God I just can't believe it!"
Serena's celebration dance right after the win...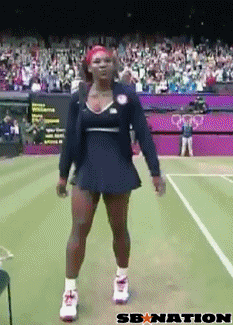 Gotta love it.
Pics: SB Nation
MAKE A WISH: It's Your 51st BIRTHDAY President Obama!
Posted: 04 Aug 2012 08:20 AM PDT
Today marks the 51st birthday of President Barack Obama. Celebrate this great day inside....
President Barack Obama celebrates his 51st birthday today. He and his 2012 campaign committee are hosting a birthday fundraiser, August 12, at his Chicago home to mark the occasion.
And if you'd like to show your love (and donate a few dollars) Obama supporters are expected to host no fewer than 1,000 birthday-themed events in states like North Carolina (they'll be knocking on 51 doors) and California (they're calling calling 51 voters).
What we enjoy most about our President is that he holds the most powerful job in the world, yet still finds time to be a romantic husband, an attentive father and partake in fun things like slow jamming the news and singing a little Al Green.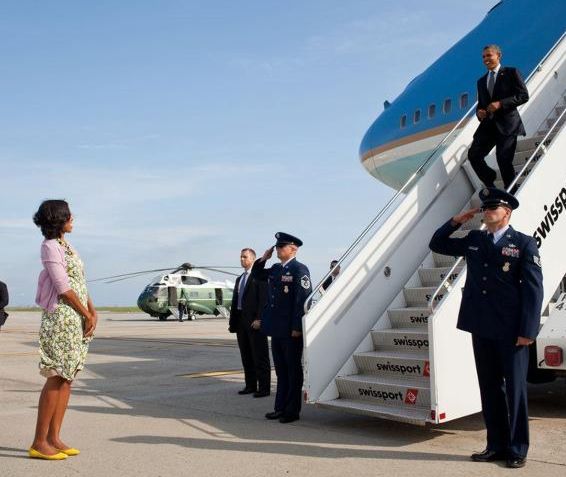 Celebrate with our fabulous President inside the gallery.........
CONGRATS! Cullen Jones Cops Another Silver Medal, Reese Hoffa Grabs Bronze
Posted: 04 Aug 2012 07:44 AM PDT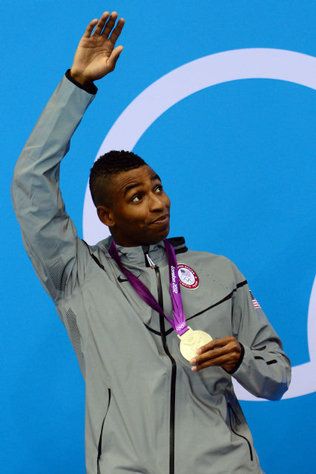 The YBF Olympians didn't just come to compete, they came to win. Last night, Swimmer Cullen Jones & Track & Field star Reese Hoffa both won medals for TEAM USA. And they've got interesting stories to boot...
After winning the silver medal during the 4x100 free relay last week in London, Cullen was only 2 hundredths of a second from winning the gold in Friday night's 50 meter freestyle.
But his 21.34 seconds finish gave him a new personal best, and a silver medal. He commented afterwards,
"I'm happy that the time wasn't too bad," said Jones, 28, whose personal best was 21.40. "I'm thankful that I got second. I was dreaming of gold and I really wanted to get first, but it wasn't in the cards this time. Getting silver is enough motivation for the future."
Interestingly, Cullen grabbed a gold medal in Beijing in '08 for the relay, so the 28-year-old Bronx cutie (who now lives in Charlotte) said he's indeed gearing up for Rio in 2016. By the way, he's only the third African American to make USA's Olympic Swim Team.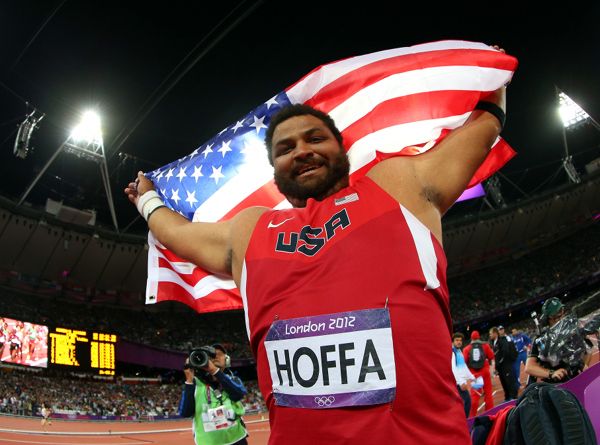 Meanwhile, with Track & Field starting yesterday (Friday), the medals are already going out. Reese Hoffa, a 34-year-old competing in his third Olympics, landed the Bronze medal yesterday during his shot put competition.
He told NBC after the win, "I cannot tell you how hard it is to dedicate 4 years to just this moment. I've had 3 wonderful opportunities and to finally get it done here in London is pretty awesome."
When the Georgia-native was 4-years-old, he and his cousin accidentally burned down their home after playing with cigarettes and matches and lighting curtains on fire. Reese was put up for adoption, and for decades, he thought the fire was the reason.
The real reason was that his mother had him when she was only 15-years-old and could not give him the life he deserved. So he was adopted by a family who took him in as their own, and his A-mom (what he calls his adoptive mother) was front and center alongside his fiancee at his competition last night. His B-mom (B for Biological) watched from home. He actually reunited with his biological mother about 10 years ago and they have had a relationship ever since.
Reese said about why his win is so important for his 2 moms:
"I started life as this kid from a mom that wanted to give her son a great life. To now being a son of two moms, I guess, and getting a medal, it's awesome."
CONGRATS FELLAS!
Kelly Gets Cute & Curly For The Gym + Kendrick Lamar's "Swimming Pools (Drank)" VIDEO
Posted: 03 Aug 2012 05:10 PM PDT
Kelly Rowland was spotted running errands and hanging out in Beverly Hills after hitting the gym. And she still managed to look cute afterwards. As usual. See the pics and watch Kendrick Lamar's video inside.....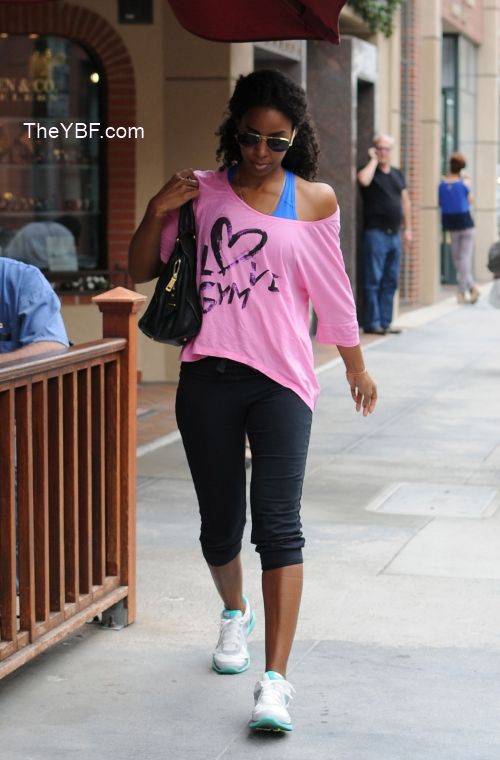 Kelly Rowland was spotted rocking her curls and leaving the gym in Beverly Hills yesterday.
Later she was spotted leaving the doctor's office. Maybe she was jumping for joy after finding out Gabby Douglas won the gold.
And in new videos.........
In his new video for "Swimming Pools (Drank)," Cali rapper Kendrick Lamar discusses the pitfalls and pleasures of...you guessed it... "drank." But it's hard to figure out where he lands on the issue. The lyrics do suggest that his grandfather was an alcoholic so he might want to watch that. His album, good kid, M.A.D.D. city, drops on October 2. We heart him.
Photos: V Labissiere / Splash New / LIFE/WENN.com
Another Baller, Another Shopping Spree...For His Fiancée--Ben Gordon & Sasha Smith
Posted: 03 Aug 2012 03:58 PM PDT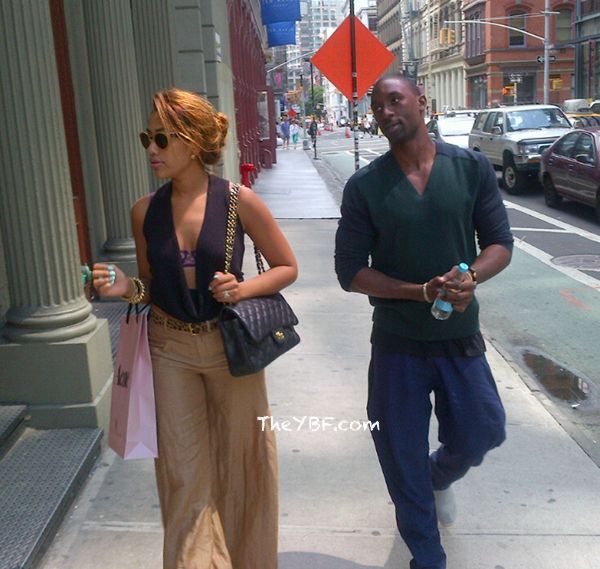 Hottie b-baller Ben Gordon of the Charlotte Bobcats (formerly of the Bulls & Pistons) loves spending his change on his fiancée. And we're not mad. Pics and deets on how the London-born baller treated his lady inside...
Ballers love spending cash--especially ballers like Mr. Gordon who previously signed a 5-year $55 million contract. And we love to see them spending it on their ladies--instead of like other ballers who spend it on strippers. Just sayin'.
Ben is spending some of his off season shopping it up. He & his chick Sasha Smith were spotted making their New York retail rounds this week at Alexander Wang, Chanel and Open Ceremony. And, of course, a stop in Bergdorf Goodman for shoes. Not mad at that.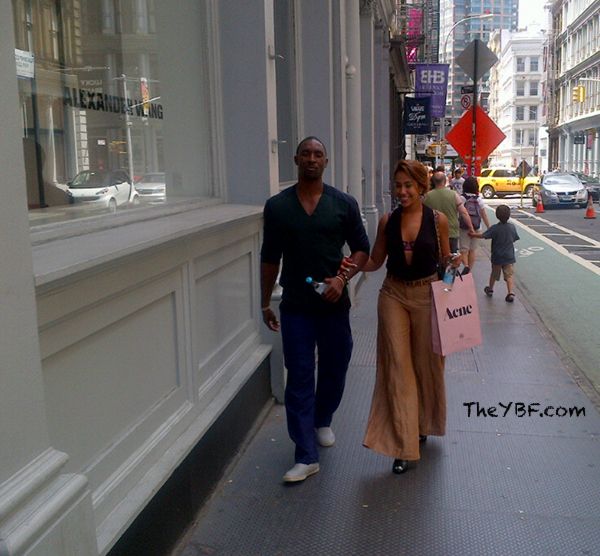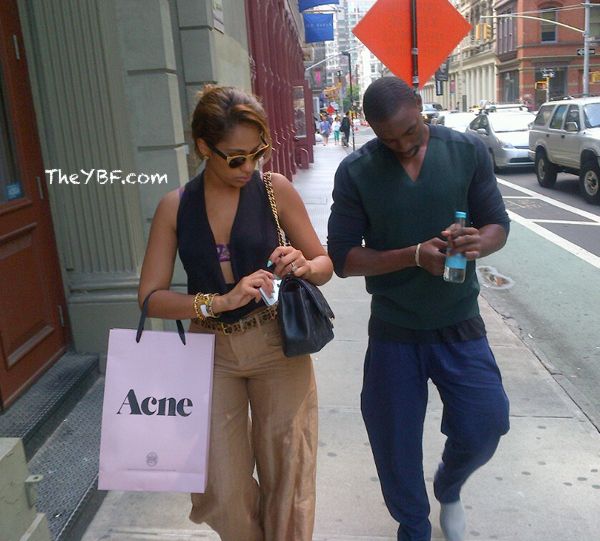 The twosome--who share a 1-year-old son named Elijah--are getting married next year in Jamaica. Nice!
Gabby Douglas & Mom Natalie Fly Into "The Today Show", Dad Gives His Support & Gabby LANDS Cereal Box Cover!
Posted: 03 Aug 2012 02:37 PM PDT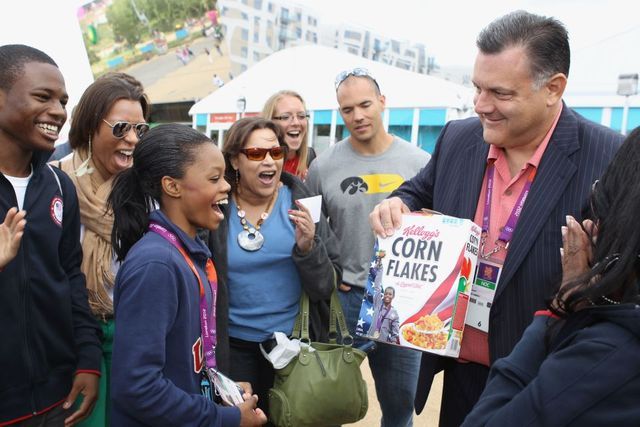 Gabby Douglas, the first African American to win gold at the Olympics in the all-around competition, has landed on a box of Kellogg's Corn Flakes.. and on the TODAY Show. Watch the clip inside and see Gabby's cereal box cover.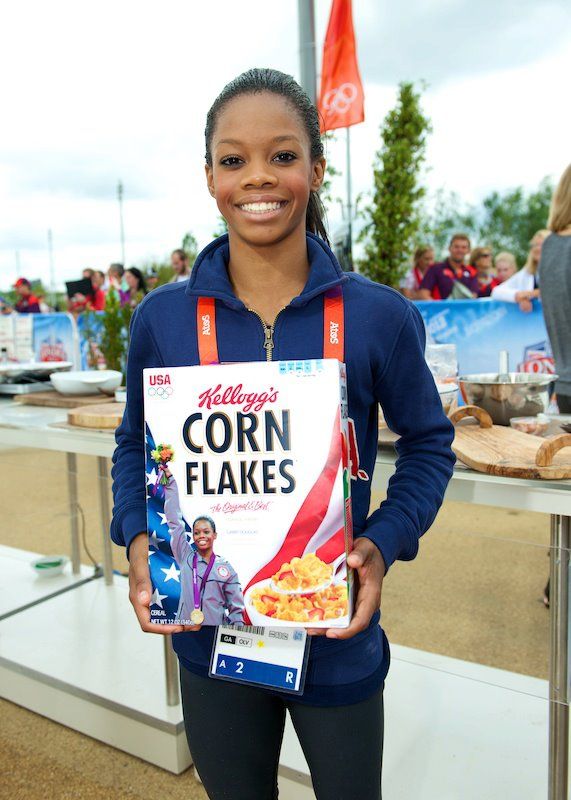 Gabby Douglas, who won the Olympic women's all-around on Thursday, appears on the latest edition of Kellogg's Corn Flakes boxes. USA Gymnastics today posted photos of her holding the box.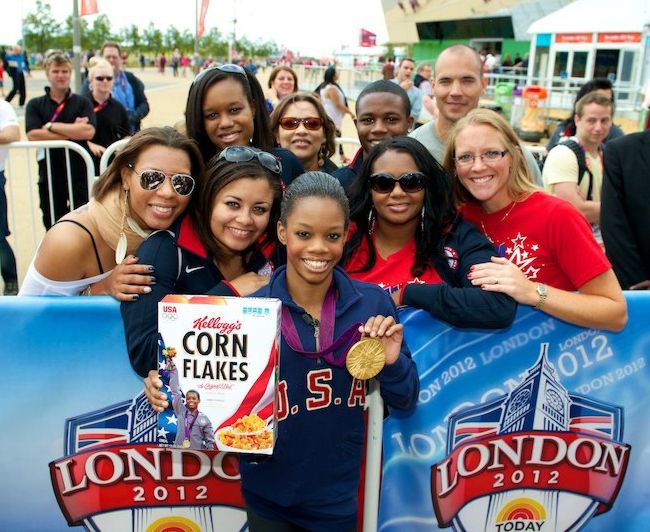 And earlier today, Douglas appeared on the Today Show with her mom, sister, brother and host family she lived with while training in Iowa. She revealed that it wasn't a pleasure trip to get to the Olympic Games--and wants people to know it took HARD WORK. She said,
"I just want people to know it took a lot. It took a lot of hard days in the gym and determination, passion and drive. Gold medals are made out of your sweat, blood and tears, and effort in the gym every day, and sacrificing a lot that you have to do."

She added, "It's so meaningful to be the first African-American to win the all-around gold medal in the individual and making the history books is definitely one of the perks. It just feels amazing."
As for her her dad, Air Force Staff Sgt. Timothy Douglas (who's been stationed in Afghanistan and Iraq), he wasn't able to attend the London games but he did fly to California see her during the trials on June 29. She said,
"I'm like, 'Who's calling my name?' And then I look up. It was my dad and his friend, and I haven't seen him in a while. They were holding up the flag. And I almost felt like bawling. I was like, 'Oh, my gosh, Dad!"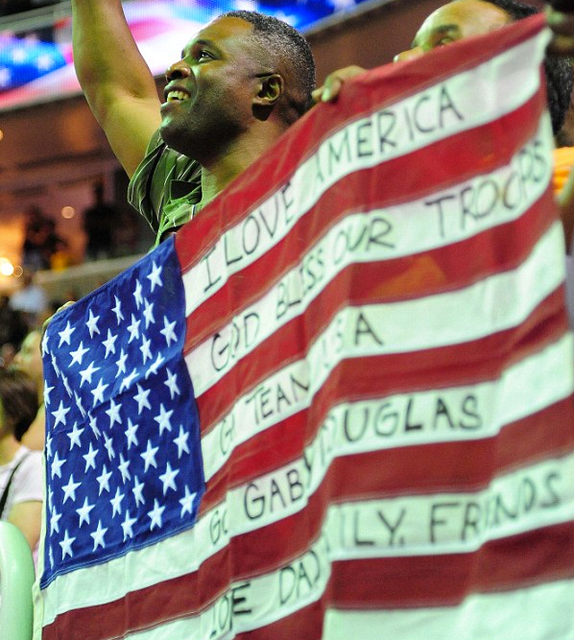 Gabby's parents are divorcing, but they are completely united in support of their daughter. Timothy (shown above at the trials in June) said,
'We knew (gymnastics) was in her heart because one day she came home from the gym and she had a 102-degree temperature. She went to bed, slept it off and woke up and got back in the gym the next day. That's when we knew she had a winner's attitude, a winner's spirit.'

Watch TODAY Show piece here:
Also, Gabby's proud mom Natalie told Us Weekly at the Olympian's photoshoot for the mag right before the Olympic Games:
"Have fun -- that's a really big thing that I always tell her. This is your sport, and you love to do it, so just go out there and enjoy it. How many other times are you going to get to compete at the Olympics? Soak up every minute of it. Push out all distractions. Fear is crippling; there's nothing to be afraid of. You've trained for this moment . . . you're going to be nervous, but let it fuel and feed your desire to go out there and get what you want."

"I absolutely have no regrets," Hawkins told Us. "I wish there was a gym closer . . . but the fact that she's joined with a coach who believes in her 100% and she believes in them 100% . . . that all means the world to me because she's happy."
WORKING GALS: Vivica A. Fox ATTENDS "Total Recall" Premiere + Viola Davis & Halle Berry Spotted On SET
Posted: 03 Aug 2012 01:41 PM PDT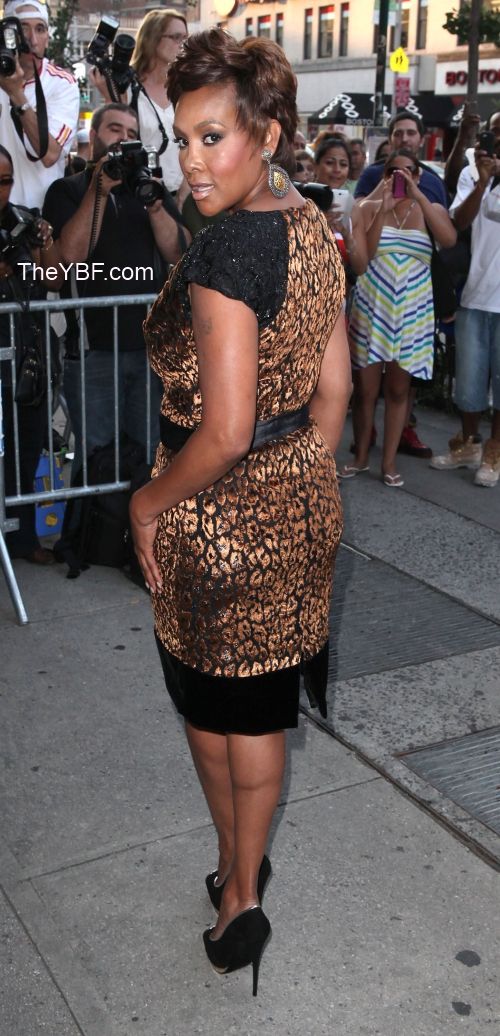 Halle Berry was among the YBF chicks recently spotted working on new projects. See candids of her and Viola Davis inside along with red carpet pics of Vivica A. Fox.
Vivica A. Fox attended the "Total Recall" New York Premiere at Chelsea Clearview Cinemas last night.
This definitely isn't my favorite wig from her collection.....but her dress is nice. Wonder if she's still celebrating her birthday...
Also in New York City...............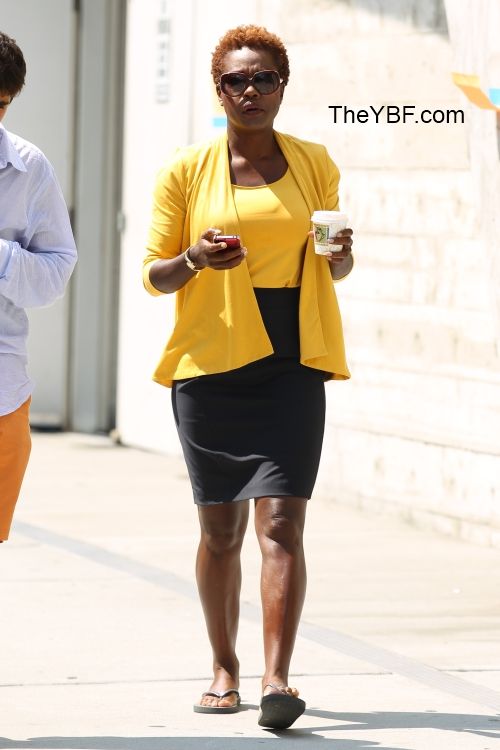 Actress Viola Davis (and her natural hair) was seen arriving on the set of her new movie 'The Disappearance of Eleanor Rigby' yesterday with her co-star from The Help Jessica Chastain.
She changed outfits to shoot scenes for the film that's shooting at Cooper Union. The plot of the double feature film:
"The Disappearance of Eleanor Rigby: His" and "The Disappearance of Eleanor Rigby: Hers."

The love story explores a New York City couple's relationship during a difficult time in their marriage, from the different perspective of the husband, (McAvoy), a restaurant owner, and of the wife (Chastain), who goes back to college.

But both films will be stand-alone movies. Together these films will describe a fully, more complete look at these characters and their lives.

And speaking of working girls:
Actress Halle Berry was spotted on the set of her new film The Hive in LA. In the film, she plays a 911 operator who tries to help rescue a young woman who's been kidnapped.
Also..........
Zoe Saldana has released the trailer for her thriller movie The Words with Bradley Cooper. Bradley plays a writer who steals another man's work.
The Randomness:
1. Octavia Spencer joins cast of Baggage Claim. Story.
Photos: Ivan Nikolov/WENN.com/ Christopher Peterson/Splash News/Jamie McCarthy/Getty Images North America

#GABULOUS: Beyonce, President Obama, Lil Wayne, Dominique Dawes & More CONGRATULATE Gabby Douglas On Her History-Making Gold!
Posted: 03 Aug 2012 12:30 PM PDT
Only 1 came out on top during the Individual Women's Gymnastics All-Around competition. And it's 16-year-old Gabrielle Douglas. After America's newest sweetheart grabbed the gold at yesterday's competition--making history as the first black woman to do so--everyday folks, celebs and the media went berserk. In a fabulous way.
We've got celeb reactions to Gabby's amazing accomplishment inside...
The jaw-dropping talent and poise of Gabby Douglas has had everybody in tears and celebration all week. And celebs are no different. Check out the YBF world's reactions to Gabby taking the Gold:
Beyonce: "A huge congratulations to 16-year-old Olympic Gold Medalist Gabby Douglas - Wow - what a thrill to watch you take this Gold! I can tell you've been working hard for so long - enjoy this moment, it's yours. Thank you for inspiring all of us!"
Oprah: "OMG I'm so THRILLED for Gabby. Flowing happy tears!! #TeamUSA"
Nicki Minaj: *kisses to Gabby* what an amazing little firecracker. #USA #Olympics."
Lil Wayne: "Glad i lived to see what Gabby Douglas did in the Olympics. Icon."
Ciara: "Not only am I happy 4 U. I'm happy for your family 2! The sacrifices payed off! Keep inspiring Young Girls and Women like Me."
Octavia Spencer: "HUGE HUGE MOMENT!!! Own it! bringing home THE GOLD!"
Condoleeza Rice: "Proud of their team gold and thrilled for Gabby Douglas and her momentous accomplishment as the first African-American to win the individual all-around gymnastics title."
Magic Johnson: Congrats to @gabrielledoug on winning gold in women's all around! You are an inspiration to young girls everywhere, esp African Americans./Would love to host @gabrielledoug & her family at a @Dodgers game when she is back. #TeamUSA
Roland Martin: Right now, Gabby @gabrielledoug is receiving her gold medal. That smile is lighting up the arena! #teamUSA
Gabrielle Union: GOLDEN GIRL!!! I'm in awe :)
Sheila E.: DID U KNOW....If you rearrange GABBY'S last name DOUGLAS it reads USA Gold....#gabby
Jackée Harry: Wow! So Gabby Douglas ( @gabrielledoug )'s Last Name Unscrambled Is 'USA GOLD'! She Was #DestinedToWin! Congrats! #TeamUSA!
Sheryl Underwood: Congratulations to Gabby Douglas (@gabrielledoug)! Keep on smiling & inspiring. Olympic gold!
Whoopi Goldberg: Gabby Douglas made Olympic history that little girl blew the World away, TOTAL talent. Proud Proud Proud
Lisa Leslie: Well deserved! #GoldModel
Cheryl "Salt" James: Gabby Douglas!!! Yes... Take heed young ladies, U can win!!
Kerry Washington: WOW! WOW! WOW!
Raven-Symone`: Dreams do come true!! Congrats "all around"
Fellow Virginian Mike Vick: Salute to Gabrielle Douglas #757
Timbaland: yessir bigups to @gabrielledoug u did ur thang
Estelle: I JUST rewatched Gabby douglass. Yo. Goosebumps. Every single turn was sharp. Clean. Perfect. Omg!!! triple turns in the air?just..
Rick Ross: Congrats Gabby Douglas. Olympic #goldmedalist
Mary J Blige: Congratulations to @gabrielledoug On her 2 Olympic Gold Medals!!! I'm so inspired!!!
Dawn Richard: So happy for @gabrielledoug and her family. God bless them all. Breaking barriers and boundaries with poise and class. I love it!
Pharrell: Va Bch!! @gabrielledoug knew what she wanted at a young age and did it. She saw it her mind and nothing could distract her. She is OTHER. / You are the future, @gabrielledoug Such a shining example of focus, persistence, and execution. And a special thx to your rock of a family.
Monica: Congratulations Gabby Douglas on your Olympic Achievements. Gymnastics Team USA u made us all proud❤
President Obama via hand delivered message from the White House in addition to a call from Air Force One: "You just tore it up. I know how hard you worked to get there. Keep at it. Stay cool."
Dominique Dawes: In a tearful video, Dominique said she is thrilled to change her website from being the ONLY to being the FIRST...
Even Michael Phelps, the most decorated Olympian of all time--who celebrated his own history-making this week--took time from the pool to tweet: Congrats to @gabrielledoug last night!!! We watched from the pool!!! #USA."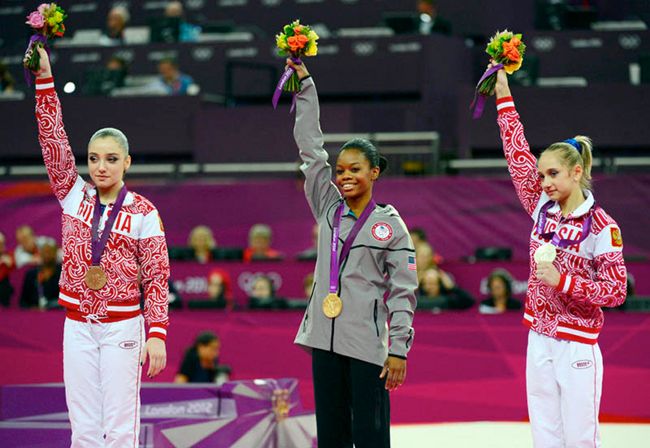 By the way, maybe getting 35.7 million viewers during last night's telecast of the Gymnastics & Swimming matches in prime-time explains why NBC won't show ish live. Still annoying though.
Gabby, whose Twitter account doubled from 200K to 400K in just days, tweeted recently: "WOW such an AMAZING experience! Thank you all for your support, love and prayers love you all!!! #oncloud9 <3.....Let all that I am praise the LORD; may I never forget the good things he does for me. "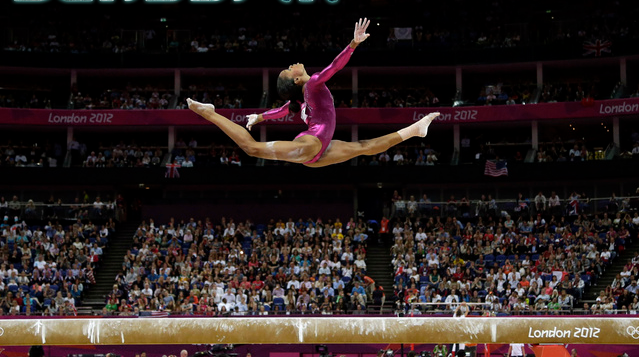 And here at TheYBF.com, we couldn't be prouder. THIS is the definition of a YBF chick.
Timbaland SAYS Drake SHOULDN'T Do An Aaliyah RECORD...Without Him & Missy!
Posted: 03 Aug 2012 11:15 AM PDT
Because Drake is allegedly producing a new Aaliyah album--according to him--producer Timbaland spoke out saying it shouldn't happen unless he and Missy are involved. Deets inside.......
While Drake has announced that he's going to produce an Aaliyah album (and feature her vocals on his next project), this is news to Timbaland. When asked about it by The Breakfast Club over at Power 105, the VA super producer, who featured Drizzy on his "Say Something" track three years ago, revealed that no one has talked to him about the project.
"I know they trying to drop some Aaliyah records, but if he do it, it should be with me and Missy. The proper way for him to do that would be for me, him and Missy to be all on the record. But to put it on his record, would just not be right."
Do you agree?
Meanwhile, Drake, who already has an Aaliyah tattoo, got inked up again to honor his hometown of Toronto. The tat says 416 in honor of his town's area code: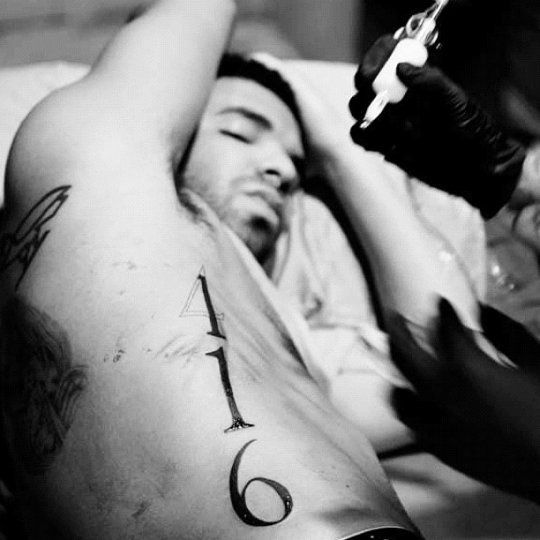 Listen to Timbaland discuss Drake and more below:
SPLITSVILLE...OFFICIALLY: Stevie Wonder & Kai Morris
Posted: 03 Aug 2012 11:06 AM PDT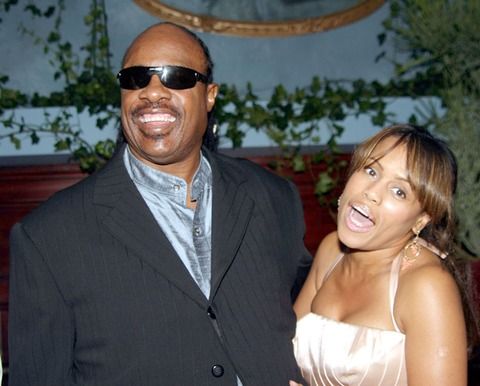 Music icon Stevie Wonder--under his government name Stevland Morris--has officially filed for divorce from his wife of 11 years, Kai Morris. Deets inside...
They've been separated since 2009, so many knew a divorce was imminent. But Mr. Wonder made it official today with his two fingerprints (his signature) on the divorce docs.
TMZ reports 62-year-old Stevie filed the papers citing irreconcilable differences, and he agreed to pay both spousal and child support. he did ask for joint custody of their sons--ages 10 and 7.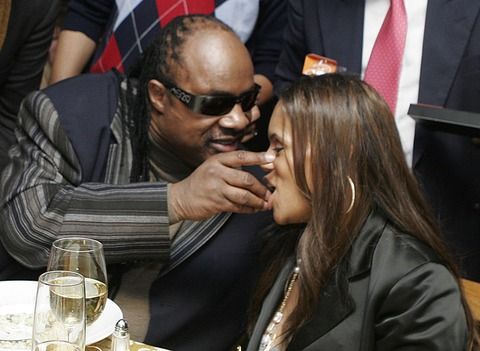 There it is...signed, sealed, delivered....