---
"Basketball Wives: LA" Star Laura Govan & Actress Reagan Gomez Up Their Sexy Factors For EDGE Magazine
Posted: 01 Jun 2012 09:46 AM PDT
Laura Govan is back in love...and it shows. Now that she and fiance' Gilbert Arenas have reconnected after their breakup last year, Laura's been looking happier than ever. And apparently, she's been working her ass off to get her fab post-4-babies bod whipped into shape.
Actress Reagan Gomez is also featured and flaunting her fabness--and her new job as a political advocate for President Obama. Check out their brand new pics for EDGE Magazine and what they had to say inside...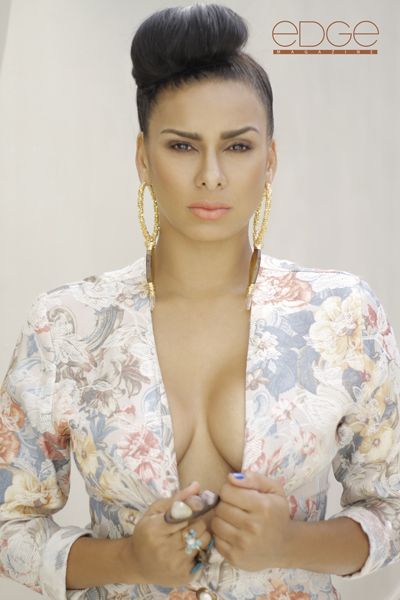 Now that her man Gilbert was traded to the Memphis Grizzlies, Laura and their 4 kids all under te age of 5 have been making it work. And she looks damn good doing it:
The sports loving reality tv mom chatted with EDGE about her next moves, cooking dinner for her man, and more. Here's a few of the excerpts:
Is "reality TV" only entertainment? Should people just take it at face value?
"I think so. The show is produced. Sure, the cameras are always on but of course they're not going to show me changing my son's diaper or watching a movie at home with the kids after having just cooked dinner. The reason being is because that wouldn't be entertaining. The show was created to be entertainment and so that's what you get."

What is something that people would be surprised to know about you?
"Probably how domestic I am. I cook dinner for my man and my children every night, do the laundry, drive the kids to school, etc. I really am a modern day housewife."

How did you meet Gilbert?

"I was coaching a basketball camp and he was working out in the gym that I was in. I had zero interest in athletes and turned him down when he first approached me. My father owned and still does own a nightclub in Oakland that I would work in part time, so I told him if he was seriously interested in me then he would come and get a job at my father's place. I thought for sure this would give him the hint that I wasn't interested and to my surprise, there he was. Working and taking tickets at the door."

What's the biggest misconception about you on the show?
"The biggest misconception would be that I'm a bully and I'm always trying to fight with someone. I'm a very nice person and the only time I have problems is when someone takes my kindness for weakness."

What would you like your legacy to be?
"That I was a hustler. I didn't stop. I didn't quit. I want my legacy to be that everyone who knew me loved me and was proud of me."

What's next for you?

"I have a work out DVD that I'm releasing this year in addition to a healthy eating cook book. I know there's tons of cook books out there for different things like low card, diabetic, etc. but my cook book really is for the everyday working man and woman who don't have time to be in the kitchen for hours preparing their meals. All the recipes are going to be fast, delicious and most importantly quick. It's also going to include candid and quirky cooking stories. Let's just say, I made a lot of mistakes in the kitchen before I actually mastered the craft. (laughing)
That ought to be interesting. Wonder when the wedding is.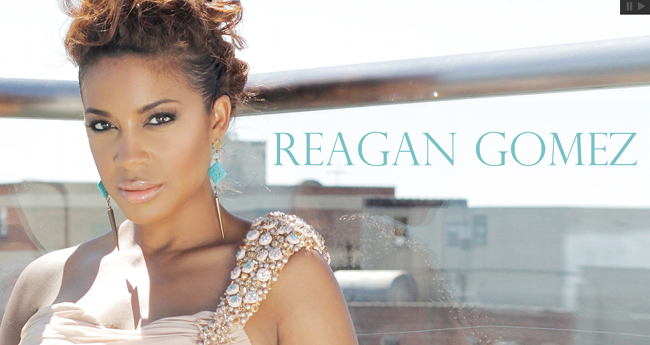 Married mom of two youngins, Reagan Gomez, is putting her actress platform to good use. She may be insanely gorgeous to a point where we really just want to hate her, but the sweet and sassy "The Cleveland Show" star is always known as a supportive and confident chick who is no holds barred--especially on Twitter.
Now she's put her often controversial politial opinions to good use by advocating for President Obama all over the country and via her social media networks. Check out her brand new gorgeous pics for EDGE: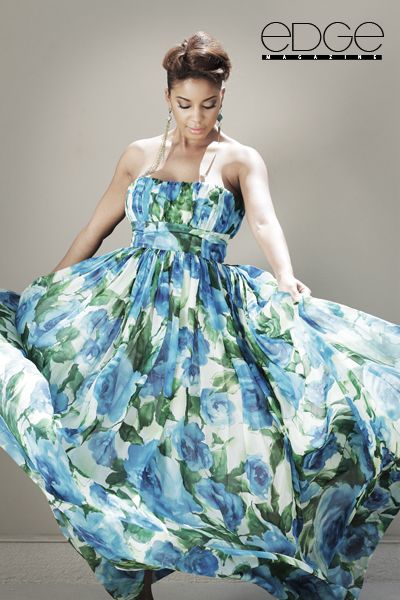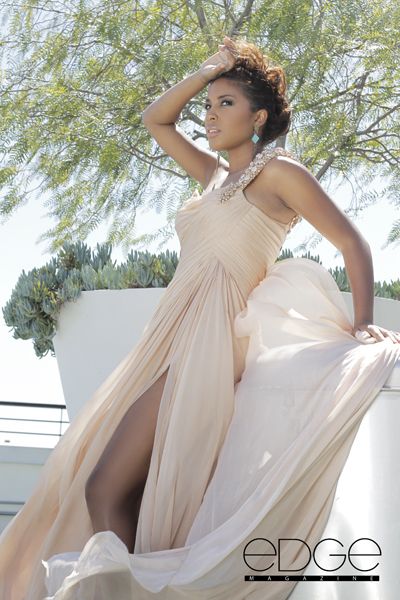 Gorge.
Anywho...
On the purpose of actresses and her own platform, Reagan commented:
"You can't just be an actress", she explains sternly, "you can't just go to auditions or wait for opportunities because they may or may not come, you have to create your own opportunities and then you have to create opportunities for others…. and hopefully that pattern continues and you see more people like you with a platform.
"People can't be lazy", she says, "at first people didn't like how political I was and they would say things like 'stick to acting' and I'd tell them to kiss my a**, it's my Twitter and you can always unfollow me—if you have a voice, now's the time to use it."
Word. Check out Reagan's full interview HERE and Laura's full story HERE.
Photography: Stella Simona & Caleb Wilson
GETTING DIRTIER: Brian McKnight Drops "ANAL" Song & Shoots "Funny Or Die" Video
Posted: 01 Jun 2012 08:53 AM PDT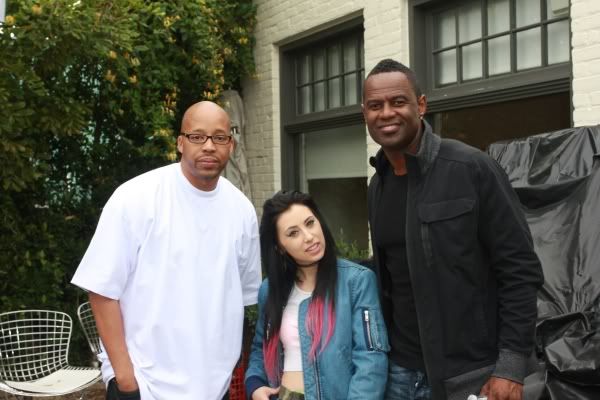 Brian McKnight is back at it again with his writing and recording "dirty music." Listen to his "Anal" track inside and see him on his "Funny or Die" shoot.
If you thought R. Kelly was the king of dirty songs...get ready for the crown's new competitor. R&B singer Brian McKnight is continuing his trip down the XXX road with a nasty jam called "Anal." Yes....it's called "Anal."
Brian wrote the track for as a thank you to YouPorn.com after sales of his last dirty record "SHow Me How Your Pu**y Works" got a rise out of fans.
And because he was recently spotted with Warren G and Kreayshawn at a Funny Or Die video shoot in Los Angeles, this MAY become a video for the parody site as well.
Listen to Brian's dirty ditty "Anal" here:
And in case you missed it.....
Brian explained recently why he's writing all these dirty songs. Do you like this new "direction?"
Photo via WENN.com
SPOTTED: Angela Simmons Hits Up The Salon Before Her Day Out
Posted: 01 Jun 2012 08:32 AM PDT
Fab chick Angela Simmons was spotted "getting beautified" in LA recently. Check out the pics inside.....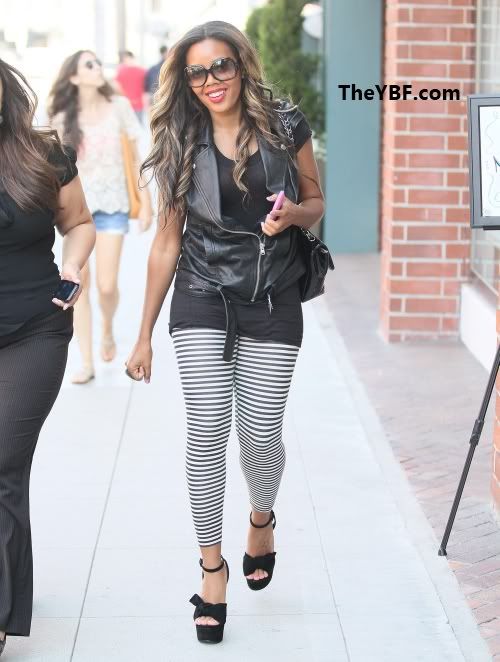 Before heading out for the day to do--whatever it is she does--Angela rocked her Giuseppe Zanotti 6 inch heels, black Chanel bag and striped leggings to the salon to get her curls and nails touched up at a salon on Bedford Ave.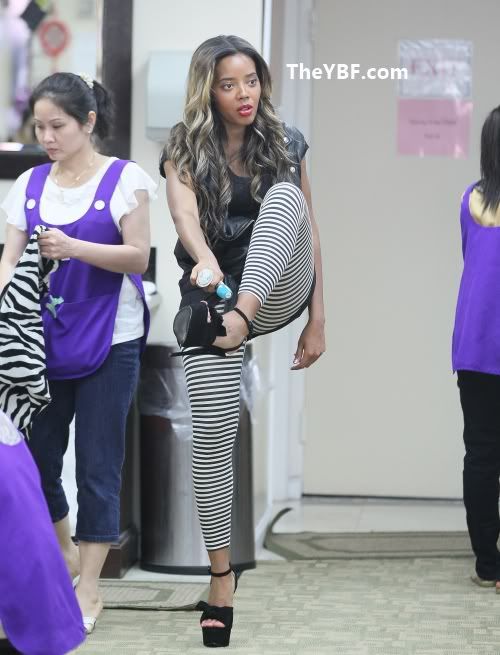 Maybe she was getting done up for a date with Romeo.
Cute shades too.
Photos via WENN.com
If You Ever Wondered What Was Really Under RHOA's Kim Zolciak's Wig....
Posted: 01 Jun 2012 07:41 AM PDT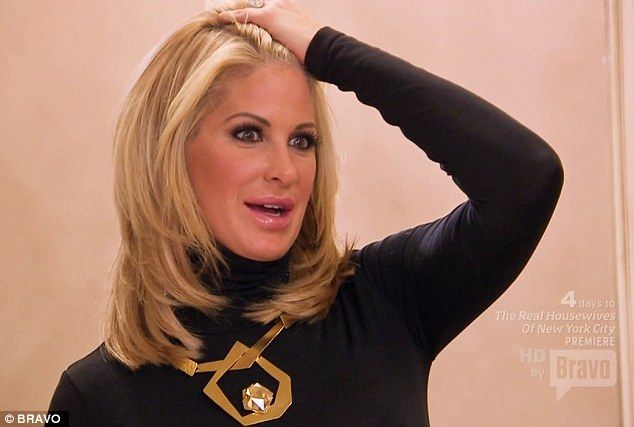 Kim Zolciak debuted her real hair on last night's episode of "Don't Be Tardy For The Wedding." Check out what the "Real Housewives of Atlanta" star has been hiding under all that blonde wiggery inside...
Kim doesn't let anyone see her real hair and has proclaimed to never stop wearing wigs. Her own stylist, Derek J, hasn't even seen her real hair in over a year. So on last night's episode of "DBTFTW," she got balls to make the big reveal to Derek, her assistant and the rest of the world.
While trying to determine how she would style her hair for her upcoming wedding to Kroy, she decided to throw off the wig for a few minutes to show folks what she's been hiding. Maybe it was the flu she had just come down with that caused the change up too.
And we must say, chick may want to rethink wearing these wigs because the real hair suits her best: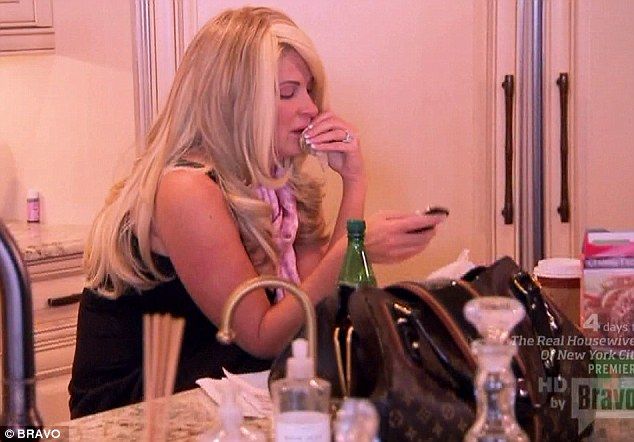 From this, to this: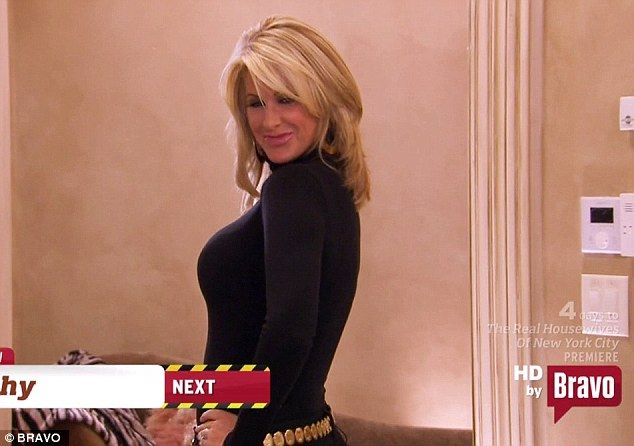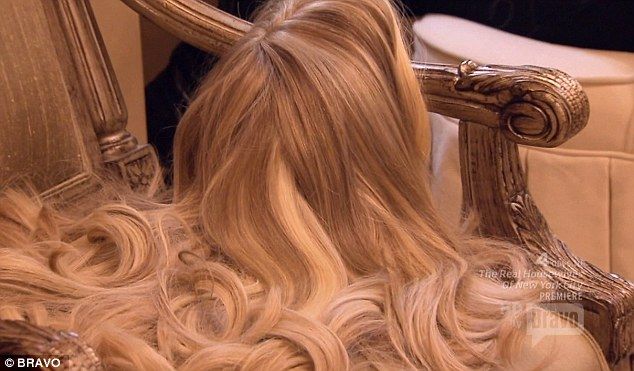 Hopefully she tosses these wigs for good.
Check out a clip from last night below:
ON THE SET: Rihanna & Her Short-Shorts Film "The End Of The World" In New Orleans
Posted: 01 Jun 2012 06:45 AM PDT
She's back on a movie set! With her major debut movie Battlefield still in theaters, Rihanna jetted to New Orleans this week to shoot a brand new comedy called The End of the World (formerly called The Apocalypse). And we've got pics of the hot bodied chick on the set rocking her fave look--the shortest shorts in her suitcase and a revealing crocheted top. Pics inside...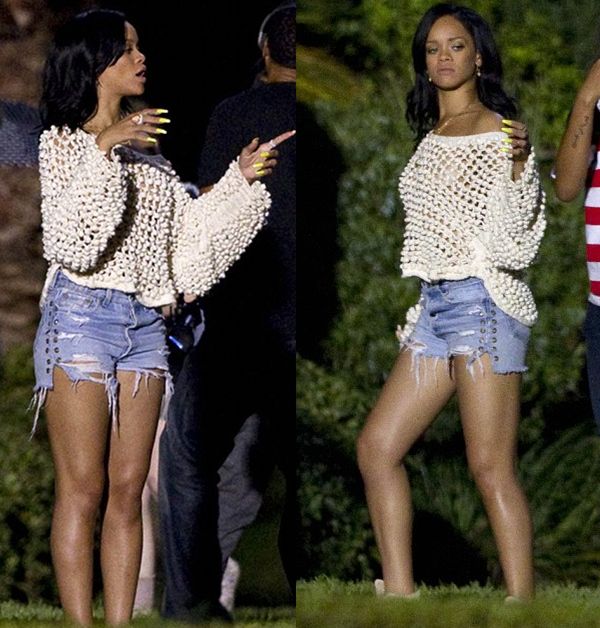 The flick is starring funny folks Seth Rogen (who also wrote and is directing), Michael Cera, Jason Segel, Jonah Hill, Craig Robinson, Mindy Kaling, Aziz Ansari & Harry Potter's Emma Watson.
IMDB reports the plot as:
While attending a party at James Franco's house, Seth Rogen, Jay Baruchel and many other celebrities are faced with the apocalypse.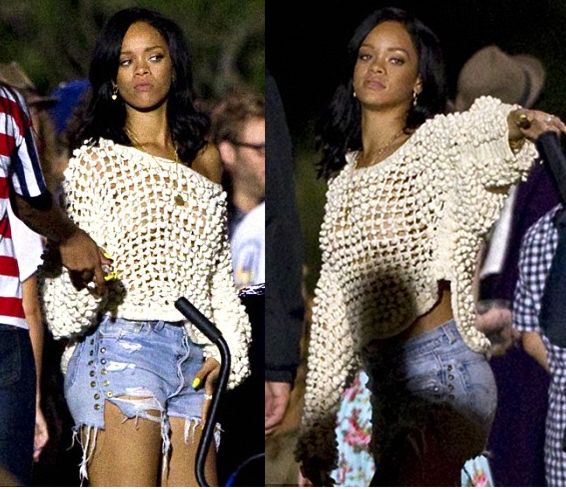 In the scene being shot above, Rihanna and Emma Watson are running out of co-star James Franco's house party because suddenly, of course, the end of the world happens. All the co-stars are funny as hell, and reportedly they are all playing themselves, so this should be a good look for Rih. And it sounds like Kevin Hart drops by for a cameo as well as Rih tweeted a couple hours ago:
Just leaving set! Kevin Hart clearly has childhood issues! Lolololol ! This has to be one of my favorite moments in life