---
COUPLEDOM: SOURED-FACED Tae Heckard & Brandon Jennings SPOTTED Shopping At The Grove
Posted: 10 Jul 2014 08:41 AM PDT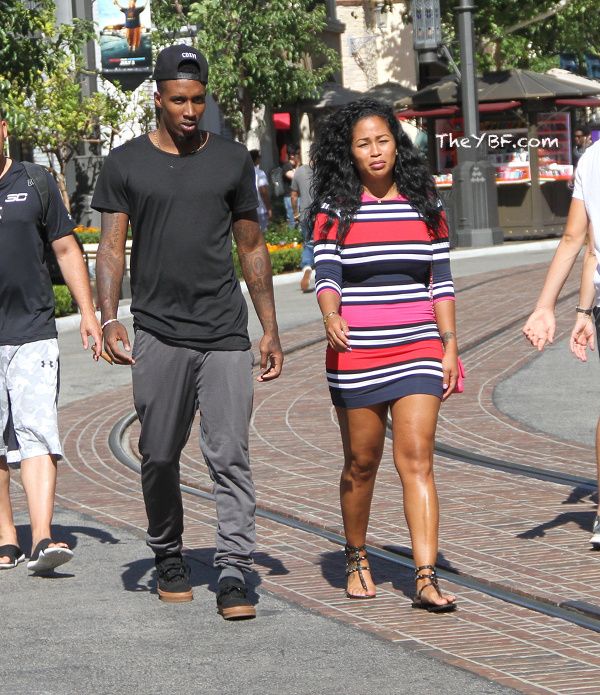 Looks like these two are still going strong. Tae Heckard and her man Brandon Jennings were spotted enjoying a little retail therapy at the Grove in Hollywood. But....what's wrong Tae? Peep their candids inside…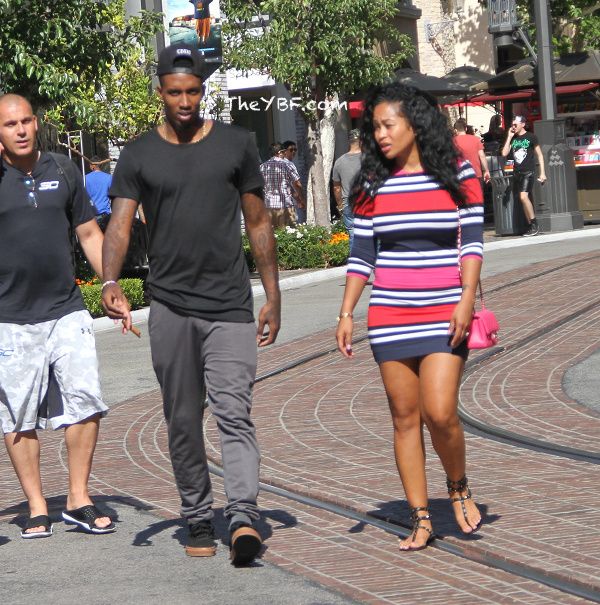 Detroit Pistons player Brandon Jennings took his girl Tae Heckard to the Grove in Hollywood for a mini-shopping excursion. But from the look on Tae's face, she might not have been in the mood.
Nevertheless, Brandon is probably excited about his phenomenal game this past Saturday in the Drew League and decided to do a little shopping to celebrate.
Now that the NBA season is over, players have been given the greenlight to participate in pro-am (professional-amateur) leagues. NBA pros (mostly L.A. natives) often play with Drew League teams during the off-season. And this past Saturday, Brandon put up a cool 57 points against the opposing team.

Nice.
Photos: Splash News
French Montana & Khloe Kardashian Tote Guns On "Don't Panic" Video Shoot + Willow Smith TALKS Dropping "Annie" Role In Teen VOGUE's 2014 August Issue
Posted: 10 Jul 2014 08:00 AM PDT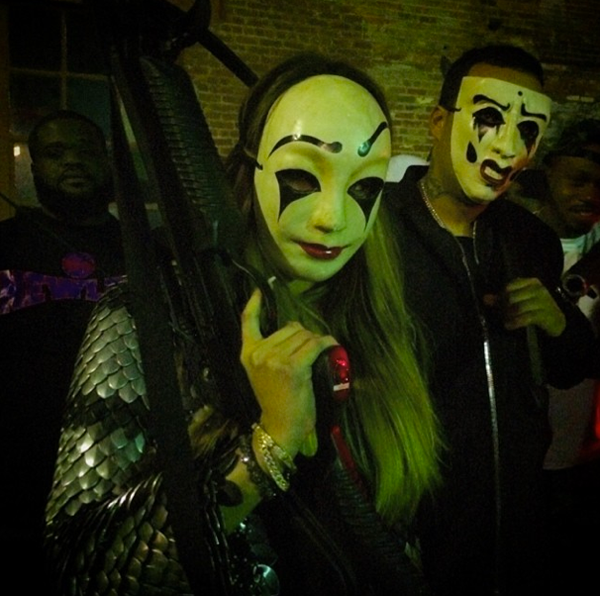 Not only is Khloe Kardashian now French Montana's main chick in real life, she's taking the role of leading lady in his new video "Don't Panic." Plus, Willow Smith reveals why she opted out of playing "Annie". Deets inside…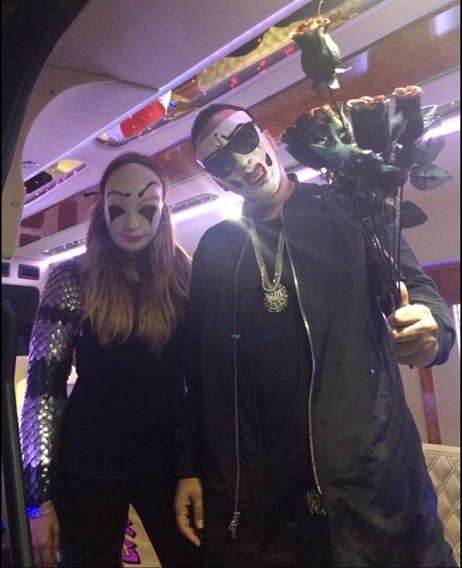 As he gears up for the release of his upcoming sophomore album Mac & Cheese 4, French Montana is getting the visuals ready. And who does he have to help? His boo thang Khloe Kardashian.
Last night, French and Khloe were on the set of French's DJ Mustard-produced track "Don't Panic" in NYC, wearing clown masks, toting automatic weapons and black roses. Looks like they were recreating a scene from the new action thriller film, The Purge: Anachry (which drops July 18th).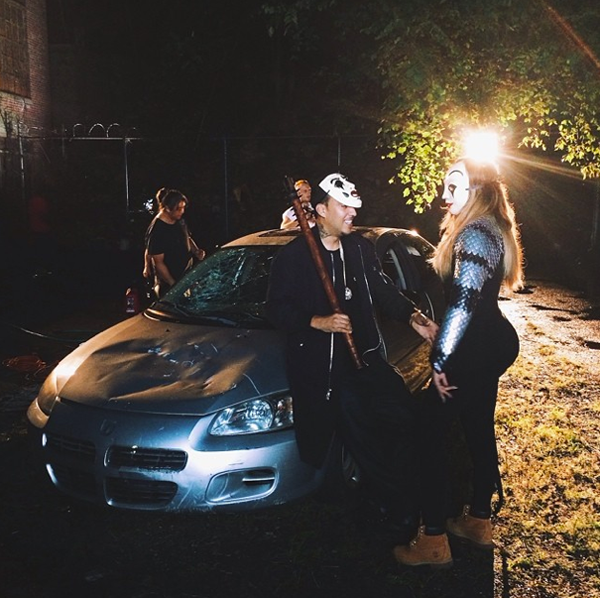 It seems his relationship with KoKo is already paying off for the Moroccan rapper. Recently, he revealed he has Kanye West making an appearance on his upcoming album. The Kardashian hook-up is GOLDEN for French…that is, until Khloe decides she's done with him.
And in magazines…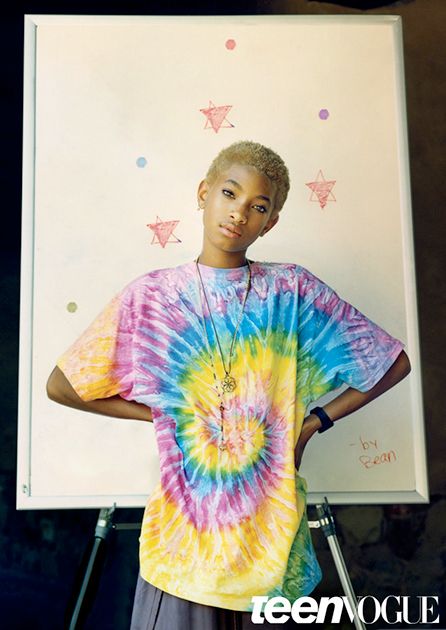 13-year-old Willow Smith is putting her modeling skills to work for Teen VOGUE's 2014 August issue. Will & Jada Pinkett Smith's daughter models her eccentric style donning a tie-deyed tee, her new cropped blonde 'do and funky retro-styled sunglasses in the spread.
In the issue, the young starlet talked about dropping her role in the "Annie" film (which her father is producing) to go back to middle school. She said,
"To be honest, something inside me was just, like, Don't. I'm very connected with my intuition."
The poised young star also talked about her eclectic style and her blonde hair saying,
"My style is who I am all the time," she says, "and who I am always changes."

"My hair is super-, super-, super-, superhard to destroy," she says with a laugh. "It's a survivor." As for the new shade, she proudly reports: "Blondes do have more fun!"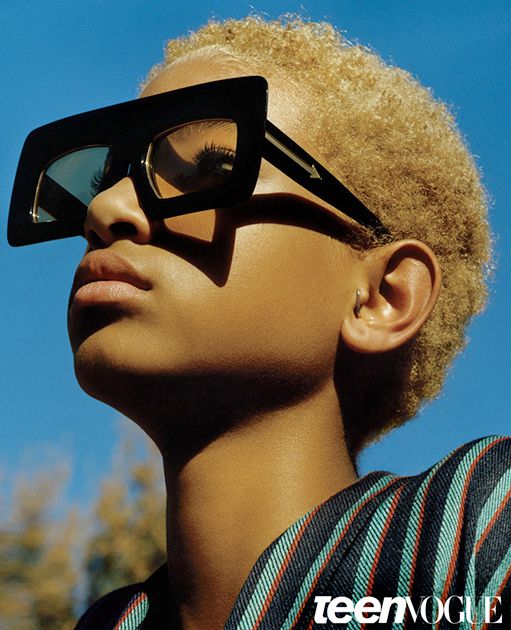 Check out Willow's full interview here.
Photos: French's IG/Khloe's IG/@ravieb/Teen VOGUE
AND THE NOMINEES ARE....Kerry Washington, Idris Elba, Angela Bassett, Don Cheadle & Laverne Cox GRAB 2014 Primetime Emmy Nominations!
Posted: 10 Jul 2014 07:44 AM PDT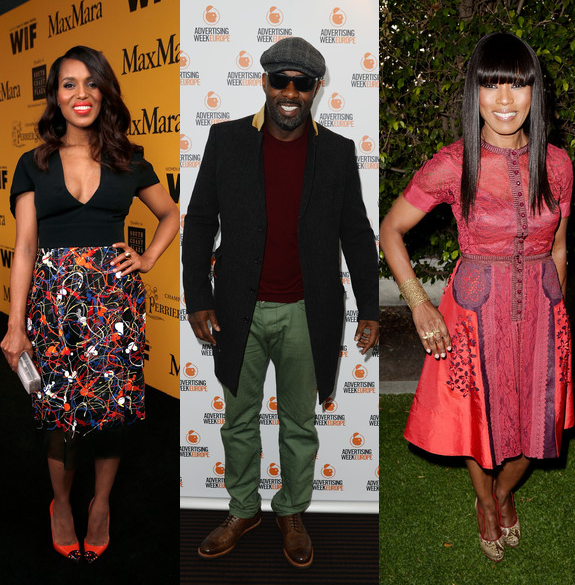 The 2014 Emmy Award nominations were revealed today and several YBF faves are on deck. Find out what Kerry, Idris, Angela, and Don were nominated for inside....
The list of nominations for the 66th Primetime Emmy Awards was released today and several of our most talked about YBFers were honored for their artistic achievements.
Angela Bassett, starred on "American Horror Story: Coven", which picked up 17 nods, including one for Outstanding Supporting Actress; Kerry Washington (of course) was nominated for Lead Actress in a Drama Series for "Scandal"; Laverne Cox, "Orange is the New Black" grabbed a nod for Outstanding Guest Actress in a Comedy and "Outstanding Comedy Series"; Don Cheadle "House of Lies" for Lead Actor in a Comedy Series; Idris Elba's series "Luther" was nominated for Outstanding Miniseries and he picked up a nod for Lead Actor in a Drama; Cicely Tyson for Lead Actress in a Drama, "The Trip to Bountiful"; See the full list here.
Outstanding Lead Actress in a Drama Series
Michelle Dockery, "Downton Abbey" (PBS)
Claire Danes, "Homeland" (Showtime)
Robin Wright, "House of Cards" (Netflix)
Kerry Washington, "Scandal" (ABC)
Julianna Margulies, "The Good Wife" (CBS)
Lizzy Caplan, "Masters of Sex" (Showtime)

Outstanding Comedy Series
"The Big Bang Theory" (CBS)
"Louie" (FX)
"Modern Family" (ABC)
"Veep" (HBO)
"Orange is the New Black" (Netflix)
"Silicon Valley" (HBO)
Outstanding Lead Actor in a Comedy Series
Jim Parsons, "The Big Bang Theory"
Matt LeBlanc, "Episodes"
Don Cheadle, "House of Lies" (Showtime)
Louis C.K., "Louie" (FX)
William H. Macy, "Shameless" (Showtime)
Ricky Gervais, "Derek" (Netflix)
Outstanding Miniseries
"American Horror Story: Coven" (FX)
"Fargo" (FX)
"The White Queen" (Starz)
"Bonnie and Clyde" (A&E, Lifetime, History)
"Treme" (HBO)
"Luther" (BBC America)
Outstanding Television Movie
"The Normal Heart" (HBO)
"The Trip to Bountiful" (Lifetime)
"Killing Kennedy" (National Geographic Channel)
"Sherlock: His Last Vow" (PBS)
"Muhammad Ali's Greatest Fight" (HBO)
Outstanding Guest Actress in a Comedy Series
Uzo Aduba, "Orange is the New Black" (Netflix)
Natasha Lyonne, "Orange is the New Black" (Netflix)
Melissa McCarthy, "Saturday Night Live" (NBC)
Laverne Cox, "Orange is the New Black" (Netflix)
Tina Fey, "Saturday Night Live" (NBC)
Joan Cusack "Shameless" (Showtime)
The Emmy Awards, which will be hosted by Seth Meyers and will take place Aug. 25th on NBC at Nokia Theatre.
Photos via Getty Images
NASAL BLING: Rihanna ROCKS A Nose Ring And Bucket Hat For Her BROTHER Rorrey Fenty's Album Release Party
Posted: 10 Jul 2014 06:31 AM PDT
Rihanna rocked some nose bling as she stepped out for her brother's album release party last night. Find out who she partied with inside....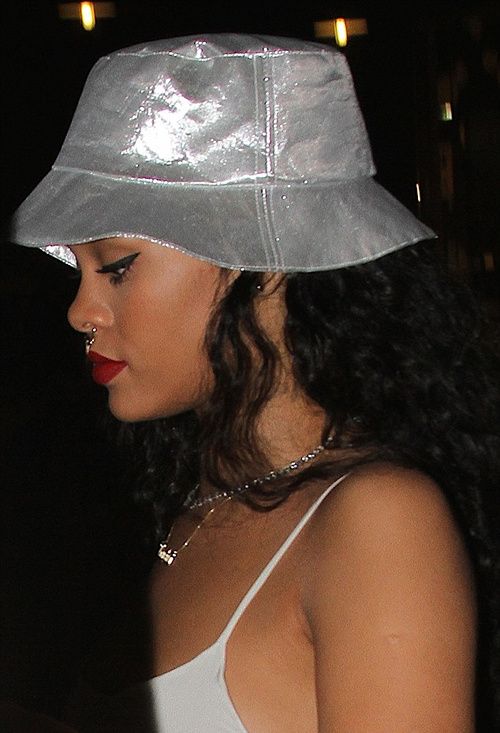 Rihanna was spotted leaving VIP Room NYC last night where she attended an album release party for her brother Rorrey.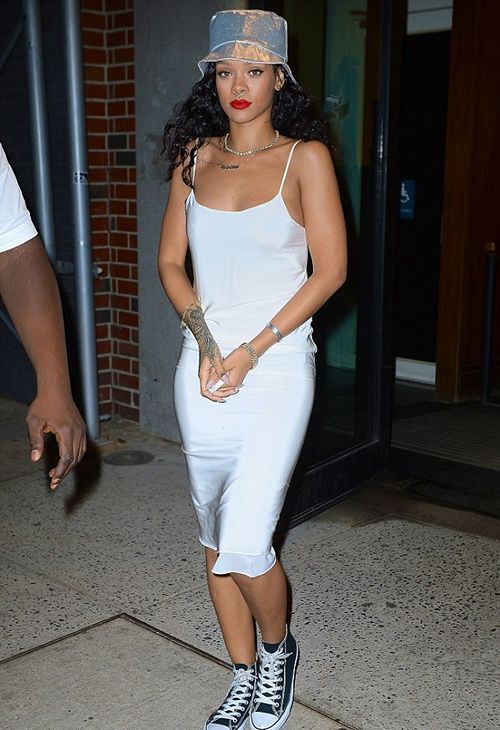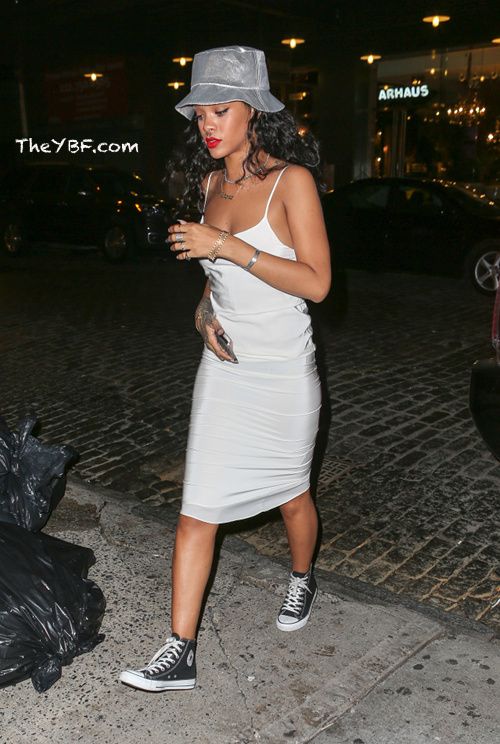 Rihanna's "street style" look included a pair of Converse, a bucket hat and a nose ring (which we don't often see her wearing).
Outside of a few street candids, Rihanna has been keeping a surprisingly low profile these days. We do know she dipped out of the same studio as Kanye West a few days ago. Maybe they're working on something?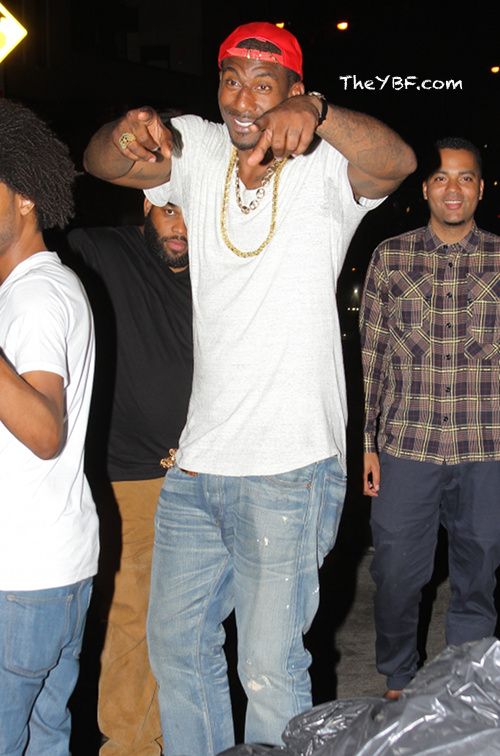 NBA star Amar'e Stoudemire stepped out to support the Fentys.
NY Giants BALLer Victor Cruz was seen outside of the club holding onto his big baseball bat. Hmm.....looks like he should play BALL for NY Yankees instead. It's a handful.
Photos via Splash News
EXCLUSIVE: Angie Stone DUMPS Boyfriend/Manager Ashanti Grave...Over Alleged AFFAIR With "R&B Divas ATL" STAFFER!?
Posted: 09 Jul 2014 03:59 PM PDT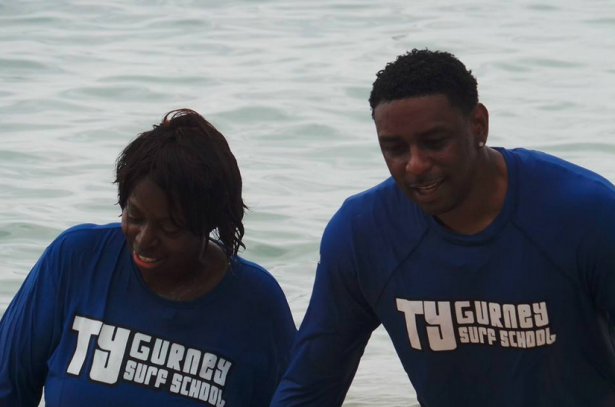 "R&B Divas ATL " star Angie Stone is accusing her longtime boyfriend/manager Ashanti Graves of cheating with a "R&B Divas staffer! Get the messy deets inside...
The BIGGEST scandal concerning the R&B Divas Atlanta wasn't caught on film. According to sources close to Angie Stone, she is accusing her boyfriend/manager Ashanti Graves (who appeared on the show with her) of having an affair with a member of the R&B Divas production crew. Messy.
Apparently, the "alleged" affair got Angie fired up and she DID NOT sweep it under the rug. TheYBF.com was told that she's spoken openly about the alleged affair with several people inside and out production. Also, Angie produced receipts (e.g. phone records) to substantiate her beliefs. A second source, who's VERY close to Angie, also confirmed that the couple has parted ways....
Perhaps this explains why Angie was on edge during the reunion show?!
Photos via TVOne
WTH: Matthew Knowles' ALLEGED Second Baby's Mama Was An ACQUAINTANCE Of Solange, Unbeknownst To Solange
Posted: 09 Jul 2014 02:10 PM PDT
There's a new twist in the story of another woman coming forward claiming Matthew Knowles is the father of her child. It appears, Solange knows the chick but never know her "friend" was sleeping with her father. Deets inside….
With all of the drama surrounding Matthew Knowles and the first woman who claimed he fathered her child, the former Destiny's Child manager is now being accused yet again of fathering another child (a girl) with a 30-year-old Houston woman.
We told you the mother of his 4-year-old alleged daughter is named TaQoya Branscomb. She's a 30-year-old "lingerie model" turned realtor who just so happens to have known Matthew's daughter, Solange. According to TMZ, TaQoya and Solange (above) hit up nightclubs and bars together in Houston on several occasions. They allegedly met through a stylist in 2008.
To make matters worse, Matthew allegedly knew Solange was hanging out with TaQoya! Solo never had a clue of what was going on behind her back. Sighs…
TaQoya's daughter was born in 2010, which is the same year Tina Knowles filed for divorce. Now TaQoya wants Papa Knowles to take a DNA test. She's also requesting child support and money for her attorney fees.
Discuss amongst yourselves...we have no words.
Photo: TMZ
MUSIC: Elle Varner RELEASES "Don't Wanna Dance" Ft. A$AP Ferg, DENIES Relationship With Meek Mill + Future's "Rock Star" Ft. Nicki Minaj
Posted: 09 Jul 2014 01:43 PM PDT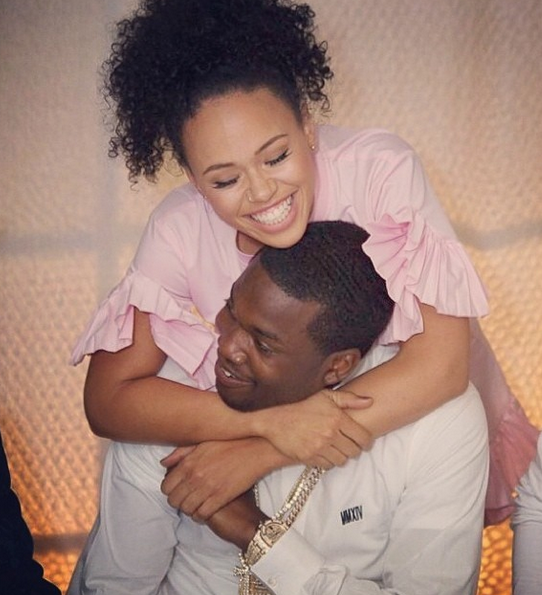 In new music releases, Elle Varner drops "Don't Wanna Dance" with A$AP Ferg while Future teams with Nicki Minaj for "Rock Star." Listen to both inside and watch Elle clear up the rumors about Meek Mill.
After a long wait, Elle Varner has finally delivered the first single from her sophomore album 4 Letter Word. It's called "Don't Wanna Dance" featuring A$AP Ferg. Speaking of the album, she told Rap-Up that her new disc is "...an open letter. It's my heart. It's my feelings. It's my growth," Elle said of the follow-up to her 2012 debut Perfectly Imperfect. "I talked about a lot of the coming-of-age things that girls go through and now I'm a young woman and going through different stuff, so you'll hear about it."
As far as the new single goes, it uses a sample of Kanye West's "We Don't Care" and focuses on a chick who's partying with friends, BUT wishes she was home with bae.
In other Elle news, you'll recall that Elle posted a pic of Meek Mill on IG and it got K. Michelle, her good friend who apparently was low key datign Meek, all up in her feelings. During her Revolt interview, Elle said she's not dating Meek, but he's a good guy. "Let's just say he's a great guy, I love his music I'd be happy to work with him. And who knows you might see on that album."
Listen to "Don't Wanna Dance" Featuring A$AP Ferg:
Elle dishes on Meek Mill at 3:57...
In other new music.....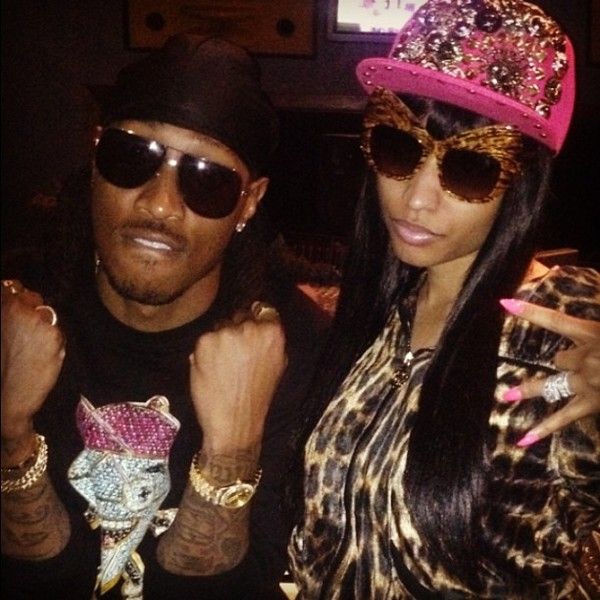 Future's latest release is "Rock Star" featuring Nicki Minaj. Relying heavily on a sample of George Michael's 1984 hit "Careless Whisper," the DJ Clue-produced song, was left off of Future's HONEST album because George didn't clear it. Never fear....we've got clearance to share with you!
Listen to "Rock Star":
By the way, Nicki revealed she wrote her verse a year ago.
Photos via Future's Instagram/Elle Varner
SNEAK PEEK: Angie Stone STORMS OFF THE SET + Monifah SHADES Nicci Gilbert On "R&B Divas Atlanta" Reunion Part 2
Posted: 09 Jul 2014 01:06 PM PDT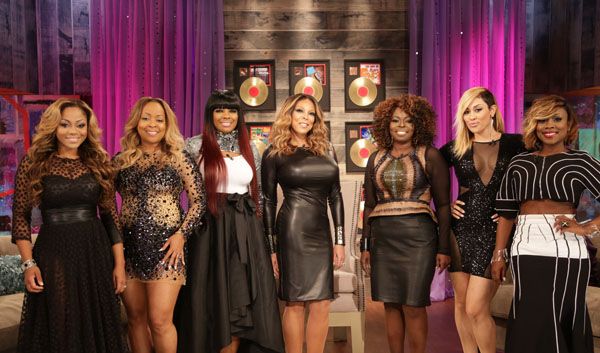 The reunion episode of "R&B Divas Atlanta" concludes tonight with Angie Stone storming off the set (and allegedly quitting the show) and Monifah throwing some serious shade at Nicci Gilbert. More inside....
We have two more sneak peeks from the reunion show for "R&B Divas Atlanta". In the clips below, Keke Wyatt and Monifah express their feelings toward Nicci Gilbert, and Angie Stone storms off set.
Why did Angie storm off? Sources tell TheYBF.com that Wendy asked a question about her boyfriend/manager Ashanti Graves that got Angie all hot and bothered. The microphone came off....and off the stage she went. DIVA style!
Angie storms off....
Monifah IS NOT a "Nicci Gilbert" fan...
The "R&B Divas Atlanta" Reunion Special airs tonight at 10:00 PM ET on TV One.
YBF INTERVIEW: Keke Palmer -- Her Take On The Aaliyah & Whitney Biopics, Her Crush On YG, & That Child Star Curse!
Posted: 09 Jul 2014 12:05 PM PDT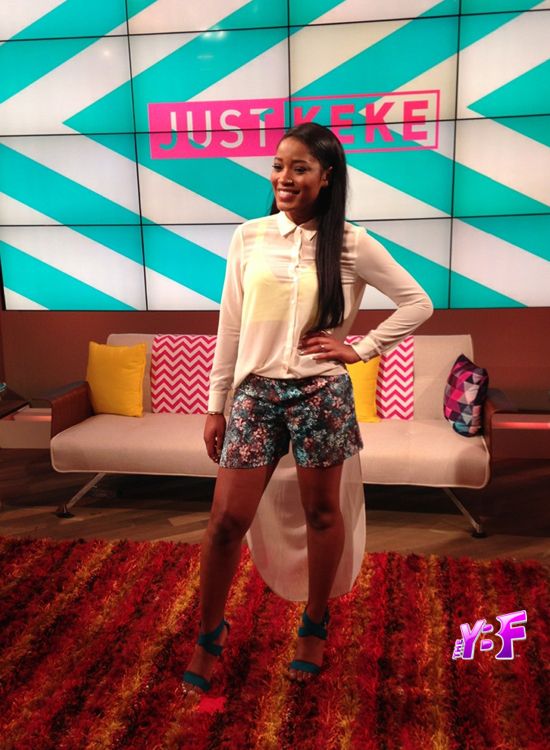 Keke Palmer is flourishing in her new gig as the host of her own brand new talk show, "Just Keke", on BET. We caught up with the YBF chick on the set recently. And in between the fun and foolery going down between takes, we chopped it up with Keke about some things we've been wanting to know. Check out our interview inside...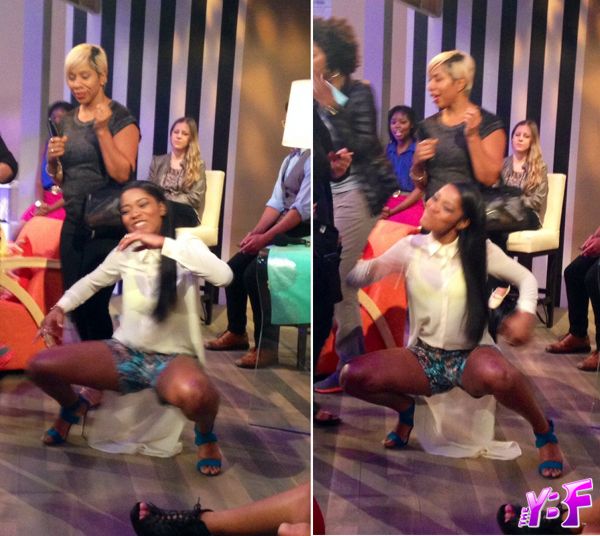 She's a 20-year-old fab chick could totally be every girl's bestie or fun & fly little sister. On screen, Chicago-area-born Keke Palmer has gone from kicking ass in spelling bees to portraying a member of an iconic girl group to starring in a hit Nickelodeon sitcom to hosting her very own talk show.
YBF's L.A. Correspondent Lauren Smith headed to the L.A. set of the singer/actress' new "Just Keke" talk show to chit chat about her groundbreaking new show (she's the youngest talk show host EVER), who SHE thinks should play Aaliyah (at one point, it was herself), why she's not falling under that child star curse, and everything else.
And in between Keke dancing HARD to Beyonce in between takes (above) on the cozy living room-style set, we had this little convo:
YBF: Your audience is young, hip and you become very involved in the stories of your audience. What made you choose this type of setting for your show?
KP: Because of what I was going through. I thought that a lot of times people thought because of the blessings I received in my career that maybe things were easier for me. I thought it would be easier of service to them [audience] to expose that everything wasn't so easy for me. I wanted to allow it to be a place where they can realize that don't judge yourself by where you are in life because you can get anywhere you want to be if you just believe in yourself. The only difference between me and you is that I believe. It's not that I don't have a perfect life or that I don't have issues and things that I don't like about myself. It's just that I accept them. And that's what allows me to do all the things that I want.
YBF: You started your career as a child actor. What attributes to your success and overcoming the 'child star curse?'
KP: It's hard for me to really say. I think what has allowed me to not have so much judgment put on me in the media is when you think about Justin Bieber or Miley Cyrus or Macaulay Culkin they hit so big so quickly. I think anytime something like that happens people are definitely more bug-eyed looking at you. I think my rise was a little more of a slower, gradual one. And then on a more personal note, I think my parents have a lot to do with who I am and then of course my relationship with God. [My parents] taught me to have one on my own independently. I think that's the main reason why I decided to stay on the straight and narrow, not just as a child actor, but as a human being in general. It's because of my relationship with God.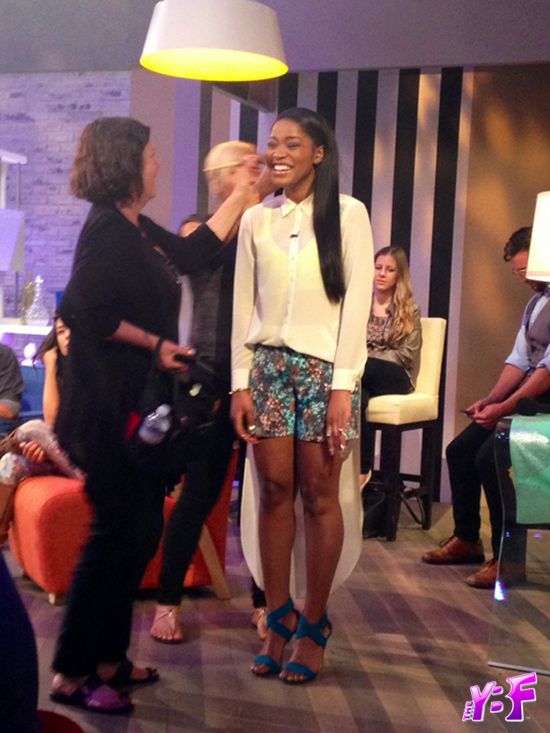 YBF: Which biopic are you more excited to see? Aaliyah or Whitney Houston?
KP: Ohh. You know that's not fair girl! I love Whitney and Aaliyah for very different reasons. I'm really excited about Aaliyah just because I've been dying to see it for so long. I'm excited about the Whitney too but I think maybe just a little bit more Aaliyah because I thought it was never going to happen. But I do have a difference in opinions about it now that Zendaya is no longer in it. Also because the family is not involved, so that must mean they're probably not going to use the real music and all those other things that come into place. If the family is not involved, I feel like it's not going to be done right. So I have mixed feelings on that. The Aaliyah story itself is one that I've been dying to see for a long time. But if its not being done the right way, it kind of puts a damper on things. But I'm excited about the Whitney story because it's Angela Bassett's directorial debut. I started my career with her so that's exciting for that reason too.
YBF: Who would you like to see play Aaliyah?
KP: I can't say if there would be anybody I could really see playing Aaliyah. I think anyone that's blessed enough to get the role to play it, I think they can play it, because if it was given to you, it was meant for you to do. I feel like there's no mistakes. Everything happens for a reason. But I can't say that there's a face that I can say. For a long time I felt as though I could do it. But then when I heard the movie was coming out and I didn't really think about going for the project because I just came off the TLC movie and I thought it was too much. And I'm not trying to play everybody and be in everyone's biopic I think that's a little bit much. But for years I thought oh that's the story I want to play but like I said, as time goes on, other things come along and come into play and i ended up saying if it happens, it happens. At this point I don't know. I'm looking for whoever is going to play it and I'll be watching the movie because I'm a big Aaliyah fan.
YBF: Who would be your #MCM...or who's your everyday crush if you're in a relationship?
KP: Okay. If I say this I just hope that nothing crazy happens. (laughs) But If I had to pick a man crush right off the top of my head it would have to be YG. I'm not in a relationship but I'm single. I'm dating. Which is weird for me because I'm not the dating type. I've always been the type where I'm just like let me get a boyfriend and stay focused on that because it's kind of like I have this simple midwestern vibe to me. I'm not really like I want to talk to a lot of people all at once. It was always very taboo to me. But we're young, we have options and I don't say go around screwing every guy. At the end of the day that's up to you. I wouldn't suggest it. I would say date enjoy yourself see what you like and what you don't like because that's what I'm doing now. I'm learning how to date and see what I like and not just try to hold onto the first guy I meet and think is cool. It might be another guy I like more. So I'm kind of just dating and seeing how things go.
"Just Keke" airs daily on BET at 5p ET during this initial 4-week run.
Pics & Interview: YBF L.A. Correspondent Lauren Smith/TheYBF.com
CANDIDS: Chris Brown PARTIES With Friends In L.A. + Rihanna Prances Around NYC In Pink Night Gown + Draya HOSTS All White Party In Hollywood
Posted: 09 Jul 2014 11:08 AM PDT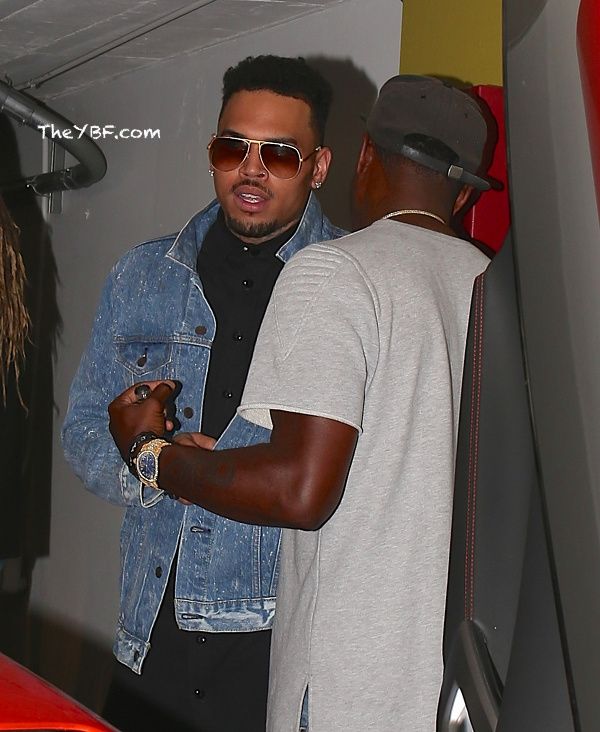 Chris Brown and Draya partied it up last night in L.A. while Rihanna was busy working in the studio in NYC. Peep their candids inside…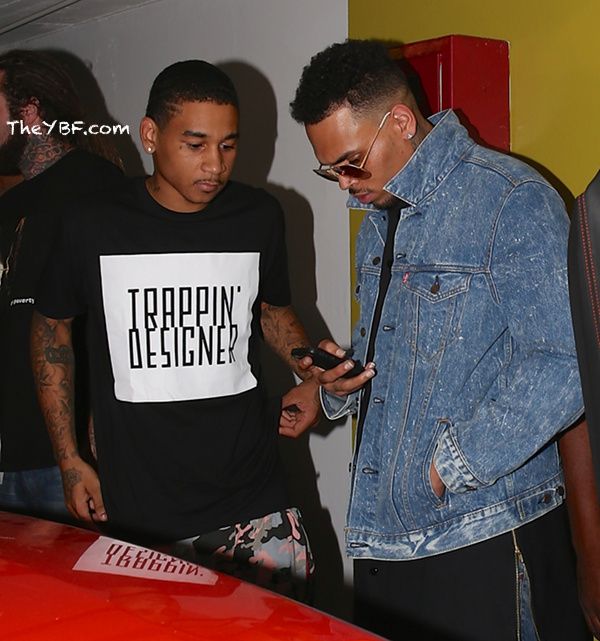 After shopping with friends on Melrose Avenue, Chris Brown and his friends hit up Emerson nightclub in Hollywood last night. Rumors have started circulating yet again about another break-up between the "Loyal" singer and his main chick Karrueche.
Since Breezy was released from jail last month, Kae has been right by his side. But it seems they may have called it quits…or possibly just going through a big argument. Reports say a rift was caused after Chris posted a booty shot of KT on Instagram (we grabbed a shot on IG) and the couple went as far as erasing all pictures of one another on their respective Instagram accounts. Sighs...
But we know how Chris & Kae do. One minute they're "broken up" and the next, it's all hugs, kisses & I love you's. So we shall see...

And in NYC...
Rihanna was prancing around New York City in a pink nightgown and sneakers yesterda. She went out in this to watch the FIFA World Cup match between Germany & Brazil before hitting the studio.
Guess Rih is really going for comfort in and out of the bed. Gotta love her.
And back in L.A.....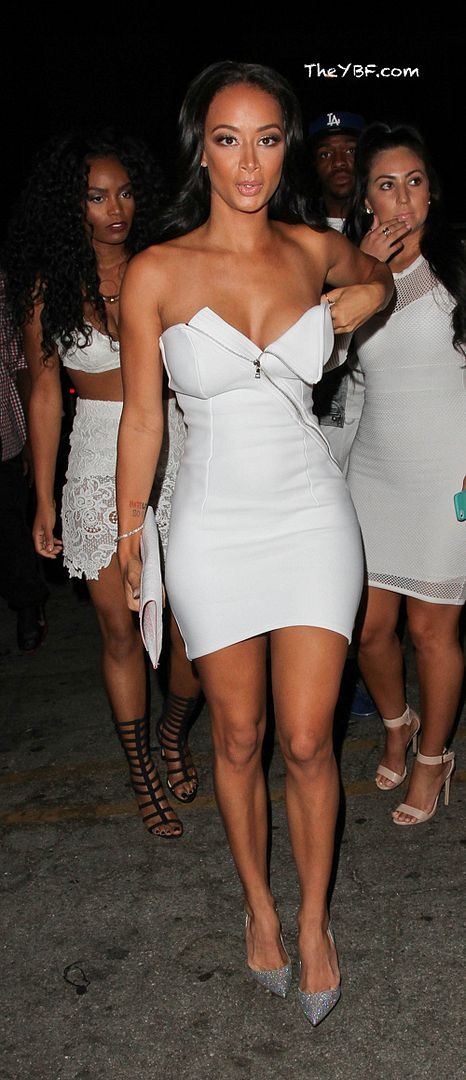 Draya hit the L.A. streets and made her way to Supperclub for hosting duties at the club's annual all white party.
The "BBW LA" star kept it sexy in a white curve-hugging mini dress as she made her way inside with her friends.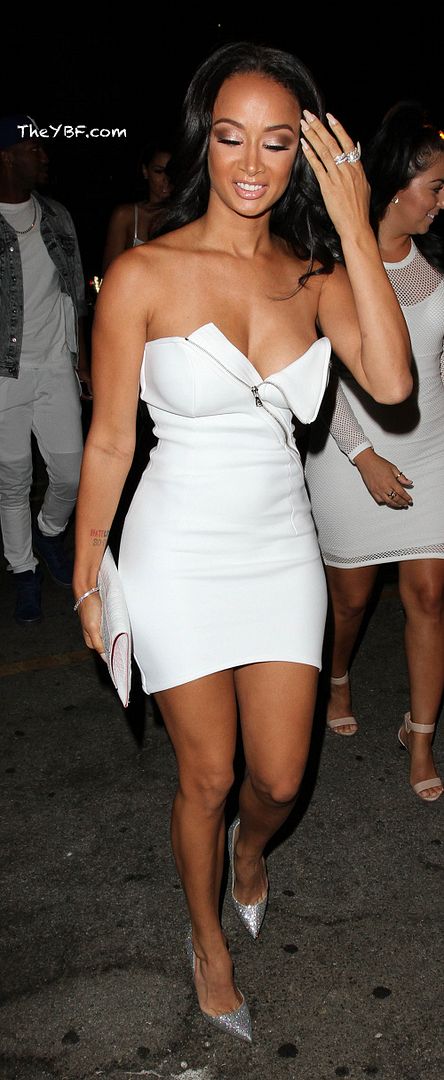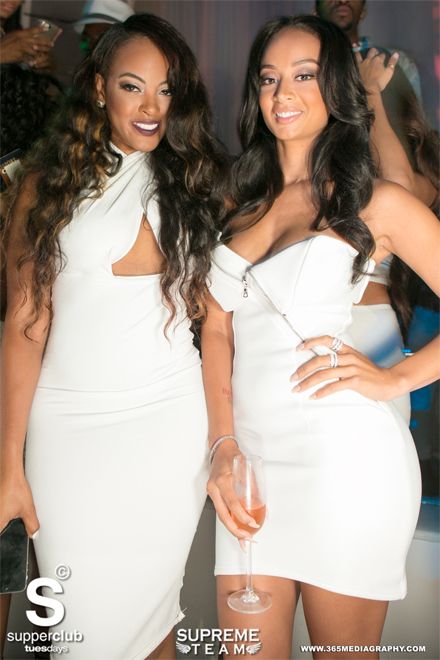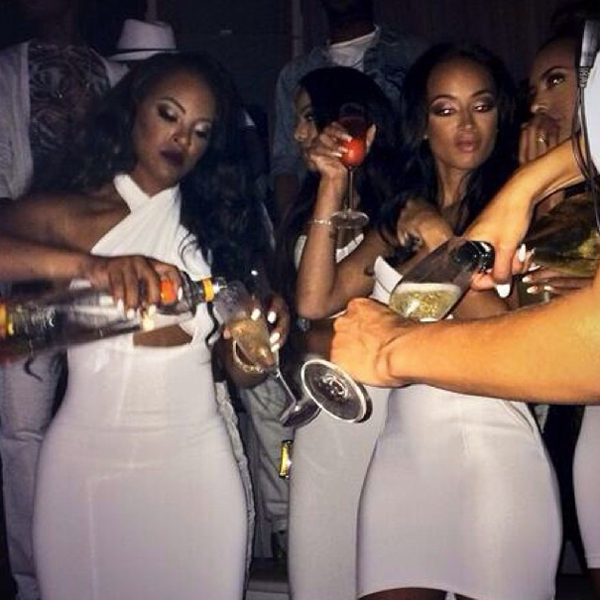 Draya's co-star Malaysia also came along to party, pouring up some Ciroc to get the party started.
There are rumors that Draya and her boyfriend/Dallas Cowboys baller Orlando Scandrick have called it quits. She took to her Instagram, posting quotes about being single and staying single until someone comes into your life to make it better.
Of course, she took the posts down and then semi-responded with a post which read, "I read the blogs just like you and get the same reaction..like 'really??...wow I didn't know any of that stuff about myself' Everything u read isn't the truth. And we all know, a publicity stunt isn't needed for ratings. #haveaniceday"
We have our thoughts...
Photos: PacificCoastNews/365mediagraphy.com/Draya's IG
VACAY FAB: Angela Simmons FLAUNTS Her Bikini Bod On The Beach In Barbados
Posted: 09 Jul 2014 09:32 AM PDT
Angela Simmons grabbed her passport and dipped off to a beach (not that) far away for some rest and relaxation. And of course, she kept it hot in an itty bitty bikini. Peep her sexy shots inside…
Ahh the good life. Trekking it to a beautiful island with breath-taking beaches to sun bathe all day and take in the world's natural beauty….doesn't get any better.
Fitness fanatic Angela Simmons did just that. Instead of making her way into an office like most people had to do this week, she made her way to the alluring beaches of Barbados and is showing off all of the hard work she puts in...at the gym. She kept calm practicing a little yoga on the beach and cooled off in the pretty blue waters.

Angela is currently working on a new fitness project with fitness guru Jeanette Jenkins and her personal trainer. Not sure exactly what she has up her sleeve, but time will tell.
Clearly, whatever her trainer has her doing is definitely paying off.
Fun times. Looking fab Angela!
Photos: Angela's IG