---
Nicki Minaj Pops Off At "Anaconda" Cover Critics, Compares Her Booty Shot To 'Sports Illustrated' Models
Posted: 25 Jul 2014 08:10 AM PDT
So after Nicki Minaj released this Smooth magazine-inspired cover for her upcoming single "Anaconda" yesterday, folks have been letting her have it. Many believe that since she's already attained a certain platform by doing gimmicks like this, and since she's constantly complaining about not being respected or taken seriously, that she shouldn't have gone this route t this point in her career.
Now Nicki's clapping back with an interesting comparison....
Last night, Nicki Minaj took to her Instagram page to clap back at the critics of her new "Anaconda" cover. She compared her booty-ful picture to those of Sports Illustrated models. She posted pics of white models posing in their bikinis and showing off their backsides in a certain manner.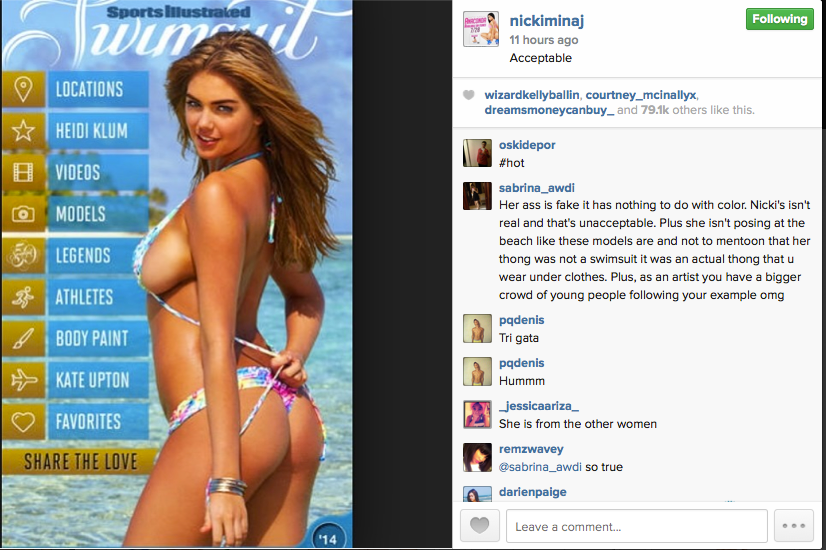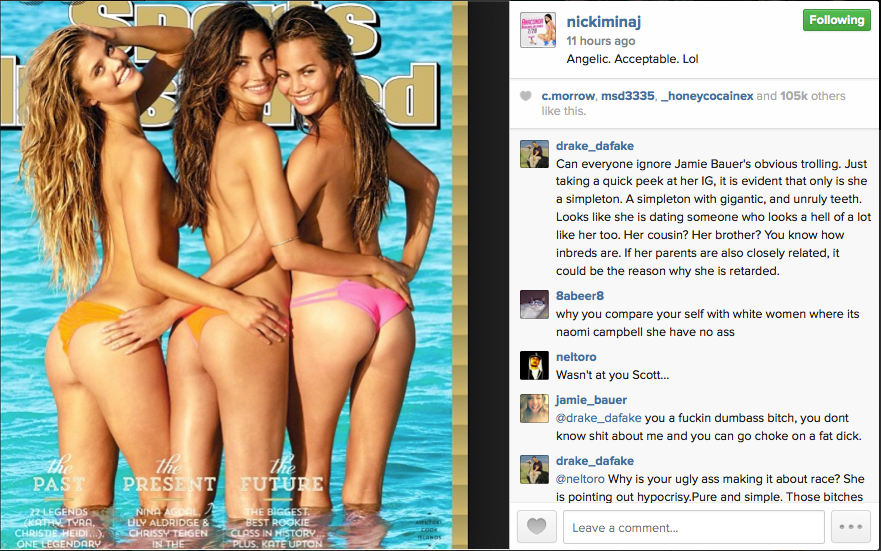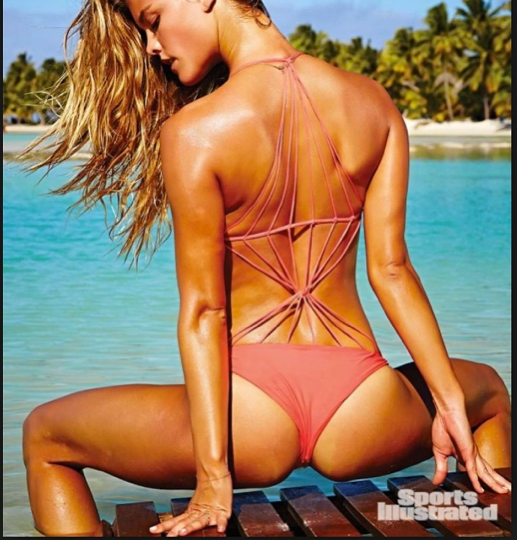 She seems to allude to her shot only being unacceptable because she's a woman of color with much more junk in the trunk (whether it was injected or not).
The difference that we see here, though, is that those women are modeling bikinis...for a swimsuit magazine. It fits. They are not doing this pose and asking to be respected as rappers or something that has nothing to do with swimsuit magazines. They are doing their jobs as swimsuit models. And doing so with a certain level of artistic, albeit sexy, tact.
There are also a few black models for this very magazine who do the same types of poses. But she did not include them.
So, speak on it. Does Nicki have a point? Or is she comparing apples to oranges?
Photos: Nicki Minaj's IG
Keyshia Cole & Boobie Gibson Have Fake Divorce Papers...But A REAL Divorce Still Happening
Posted: 25 Jul 2014 07:14 AM PDT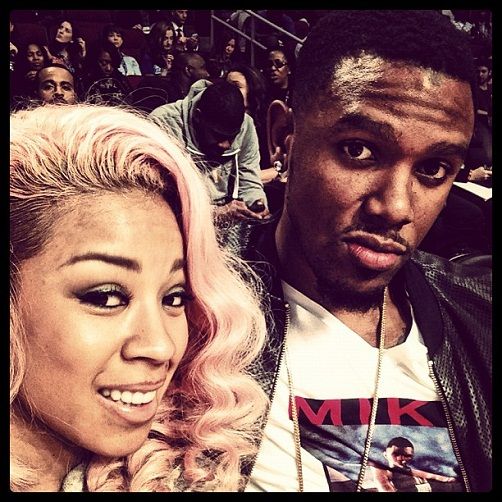 Keyshia Cole's husband Daniel "Boobie" Gibson has an imposter. And apparently, the imposter filed divorce papers. Deets inside...
Keyshia and Boobie are STILL technically married, after talking divorce for over a year now. While the two are indeed separated, neither have pulled the actual divorce trigger. That is until some shady paperwork was filed in L.A. County Superior Court last week.
TMZ says they got a hold of the alleged divorce docs, supposedly filed by Daniel, and things took a turn from there. The site reports:
We got a copy of the docs which looked pretty standard ... citing irreconcilable differences. However, it seemed odd an ex-NBA player like Gibson would list himself as his attorney.

We called the phone # listed for him in the papers -- and the person who answered claimed he was Gibson, but sounded suspect. So, we checked the address listed ... and it turned out to be an El Pollo Loco restaurant. Crazy, right?

The real Boobie assured us he never once considered filing, telling us ... "She would have to do it. I am a Christian. I believe in 'til death do us part.'"
So Boobie not only has an "imposter", but the imposter is filing divorce papers? Hmmmm...
Keyshia also told the site she still plans to move forward with the divorce.
Odd as hell. But not totally impossible. The couple, who share son DJ, seem to be taking their time pulling the trigger. So does that mean there's hope for a reunion? Well, no one saw Boobie's ex-teammate LeBron James reuniting with Cleveland. So anything is possible.
Time will tell...
Photo: Instagram
HOLLYWOOD NIGHTS: "Hit The Floor" Stars Logan Browning & Rob Riley Hit The "All Def Comedy Live" Show
Posted: 25 Jul 2014 06:33 AM PDT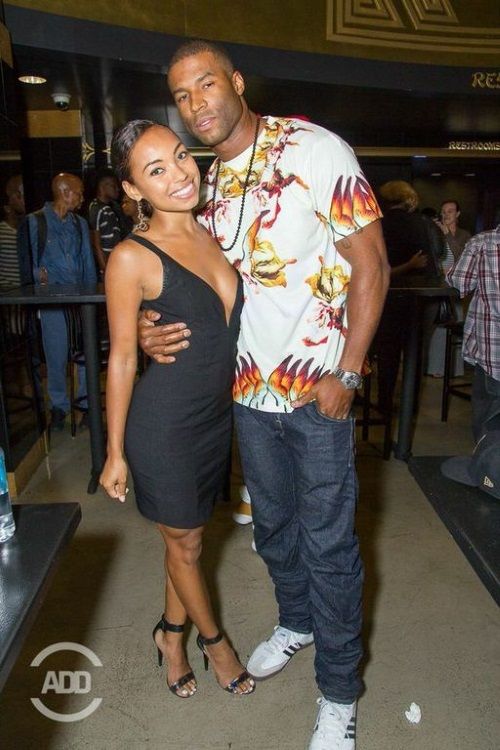 Two of our favorite "Hit The Floor" stars Logan Browning and Rob Riley were spotted at Russell Simmons' All Def Comedy Live show. See their pics inside and check out another sexy eye candy worthy shot of Rob Riley and McKinley Freeman.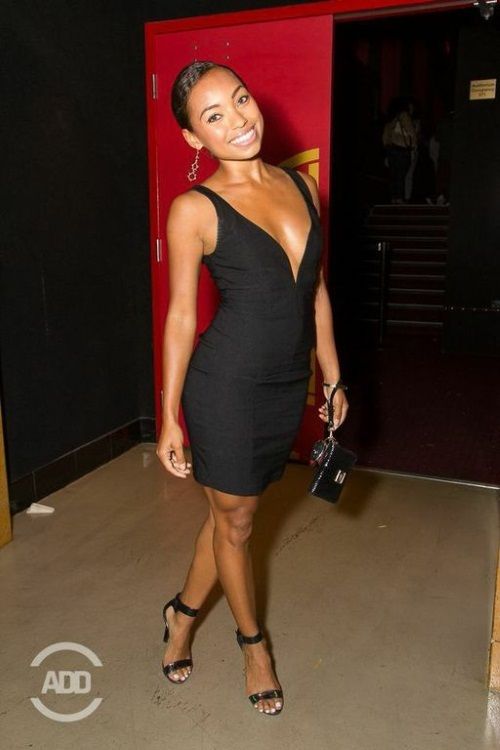 "Hit The Floor" star Logan Browning was among the celebs spotted out in Hollywood at The Famous Chinese Mann Theatre for the weekly Russell Simmons presents All Def Comedy Live show.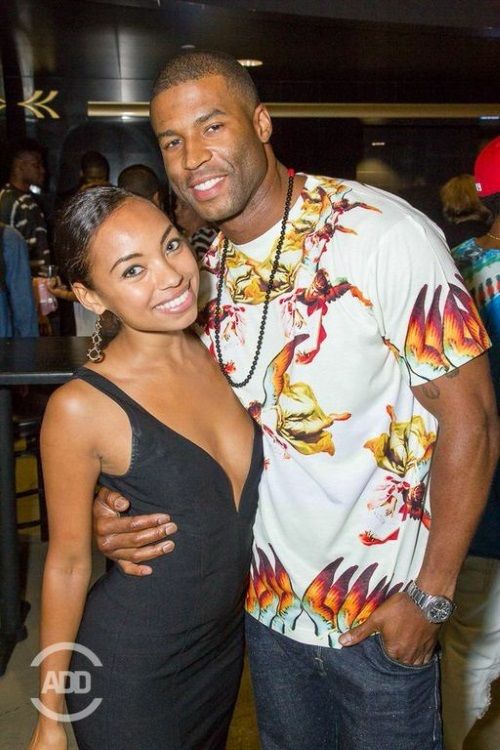 Logan, the sexy "Hit The Floor" villian, laughed it up in the front row with her yummy co-star Rob Riley.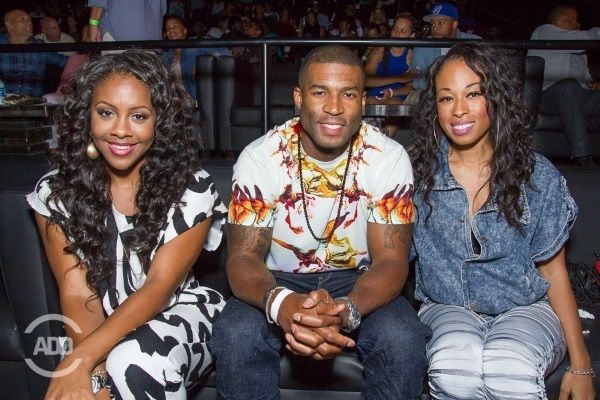 Promoter Miss Diddy posed it up with Rob too.
While we've been fans of Rob since DAY ONE, he and co-star McKinley Freeman made millions swoon when their fictional photo shoot a la ESPN's "Body Issue" went viral.
BONUS:
We came across another pic from Rob and McKinley's photo shoot. Check out more on our Instagram page (@TheYBFDaily).
Photos via Kass for The Brand Group
NOW IT'S OFFICIAL: French Montana & Khloe Kardashian DISH On Their Relationship In First Interview…TOGETHER
Posted: 24 Jul 2014 04:45 PM PDT
They have finally broken their silence. French Montana and his now confirmed main chick Khloe Kardashian are finally admitting what we all already knew in their first-ever joint interview. Find out what French shared about how they first met and what Khloe said about teasing her beau with sex. All inside…
Bad Boy rapper French Montana (who is still legally married) and Khloe Kardashian have been attached at the hip since we first spotted them hugged up together as they made their way into a strip club back in April.
Although the two have been practically everywhere together (and we do mean everywhere), they have remained mum on the REAL status of their "relationship." Over the last 3 months, the twosome has been spotted partying together in Vegas & Atlanta (with Khloe looking a tad out of her element), on a date night with Khloe's sister Kourtney and her boyfriend Scott , toting guns on French's music video set and totally all over each other at Khloe's lavish 30th birthday bash, complete with $100,000 worth of gifts…all paid for by French (allegedly).
Now they're finally ready to share their love--which they previously denied--with the world in their first-ever joint interview. French and KoKo kicked it in the studio with new addition Angie Martinez on Power 105.1 to chit-chat a bit about their budding relationship. Why now, you ask? Khloe's got a reality show airing currently on E! whose ratings aren't as great as they used to be. And French...well, why wouldn't he pounce on a chance to get some pub?

During the interview, French let us in on who actually introduced them to one another. French divulged that his Bad Boy boss Diddy/Puff Daddy was the one behind their relationship.
He said,
"Khloe cool as hell, man. It was Puff. Puff was the one that put us together. I was like Puff –I forgot how it went. It was me, Gabby, Ross, Puff, Meek. Everybody was in the studio. Scott [Disick] was there. Scott was drunk. I was like 'I got a party tomorrow' and everybody was like, 'we all coming.' She [Khloe] was like 'Hell yeah, I wanna go.' Next day Puff was like 'hit her' to come to the party."
He added,
"We end up not going to the party. We just end up chillin'. But nah, she cool peoples. We rockin'."
"Chillin"? Mmhmm. The "Pop That" rapper, dressed in all white and seemingly nervous, also revealed he's currently observing Ramadan. He's fasting and can't eat anything after sunrise and before 8pm, no drinking alcohol, no smoking…and NO sex. Hmph.
Seems Khloe is suffering from withdrawals. When Angie asked how she's handling Ramadan, she sarcastically responds,
"No sex…so fun! That's why he's wearing all white. He's so pure and holy right now. He's virginal [laughs]."
Angie says, "You can technically torture him right now." Khloe responds,
"I have been…every single day. Torture"
Oh...
Now that it seems they both are finally ready to let everyone in on their love life, KoKo had a few words for those who don't agree with who she's currently dating. She said,
"People are going to comment no matter what. If I dated the most clean cut perfect guy, they're gonna comment. That's just the way it is. If I'm having fun and if I like this kid, no one else should care, they're not f****g him so why do they care. Our maybe they are, I don't know. [laughs]"
Well, when people get involved with married folks who allegedly abandon their children...
French and Khloe also talked about being in the studio with Kanye West, working on his new album, appearing on "Keeping Up With The Kardashians," handling his new found fame, how funny French is behind closed doors and more.
Check it (Khloe comes on at the 17:30 mark):
Thoughts?
Photo: Power 105
Zoe Saldana Flaunts Her Baby Bump At London Premiere...Amid Reports She's Expecting TWINS!
Posted: 24 Jul 2014 04:00 PM PDT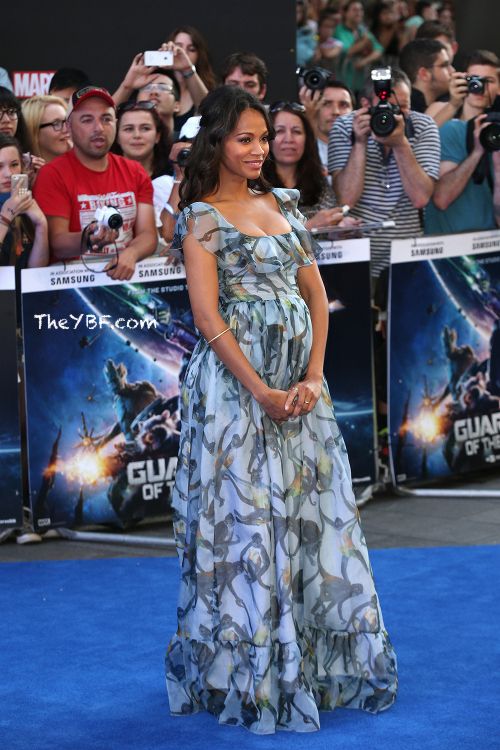 Glowing mom-to-be Zoe Saldana rocked a fabulous Valentino gown to the London premiere of Guardians of the Galaxy....and reports say she's expecting twins! More inside.....
Zoe Saldana's maternity wear is slaying across the pond. She's in London for the premiere of her flick Guardians Of The Galaxy, and she chose a 2015 Valentino Resort printed gown for today's PR festivities.
Gorge.
Earlier today, just one day after she confirmed she's pregnant, E! News reported that Zoe's expecting TWINS! "She's thrilled!" an insider says. Congrats Zoe!
Photos via Getty/PCN
MODEL POSES: Matt Kemp & Chanel Iman GO CASUAL For GAP + Jourdan Dunn & Azealia Banks ROCK Black-And-White For FRENCH CONNECTION
Posted: 24 Jul 2014 03:06 PM PDT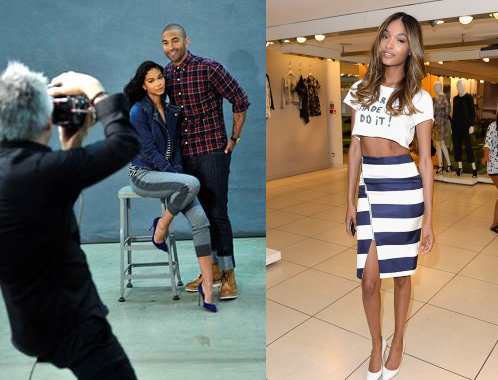 In our model roundup, we got pics of Matt Kemp and Chanel Iman modeling for GAP and Jourdan Dunn hosting a party for French Connection. More inside...
LA Dodgers hottie Matt Kemp stars in a new fall campaign for Gap Factory Store alongside hot model Chanel Iman. And we've got the first pics: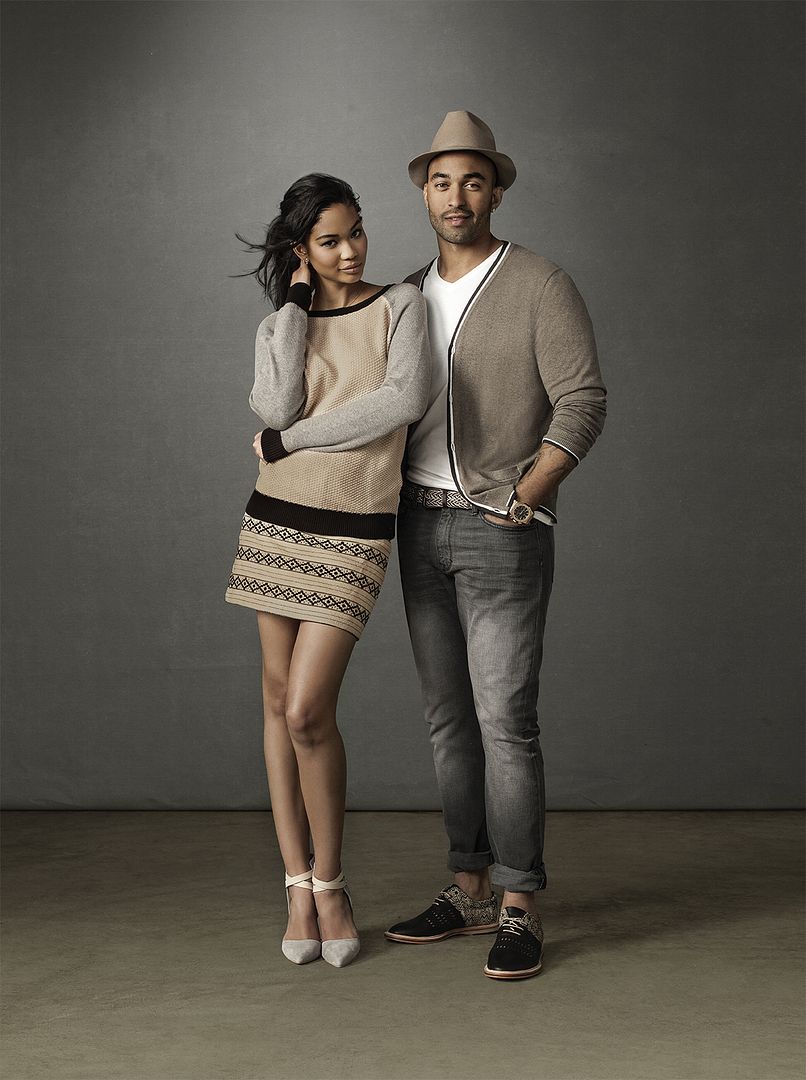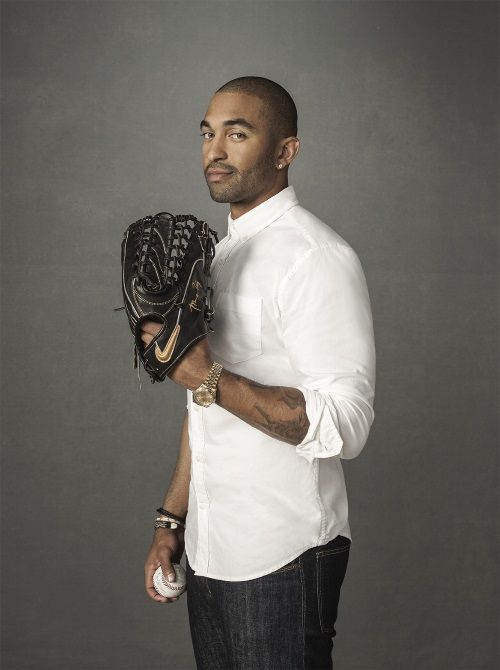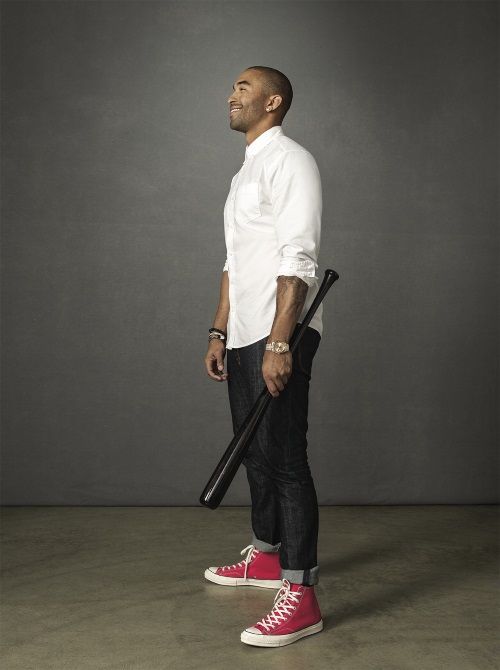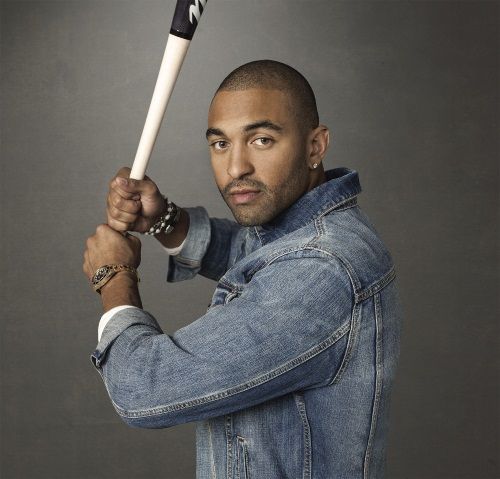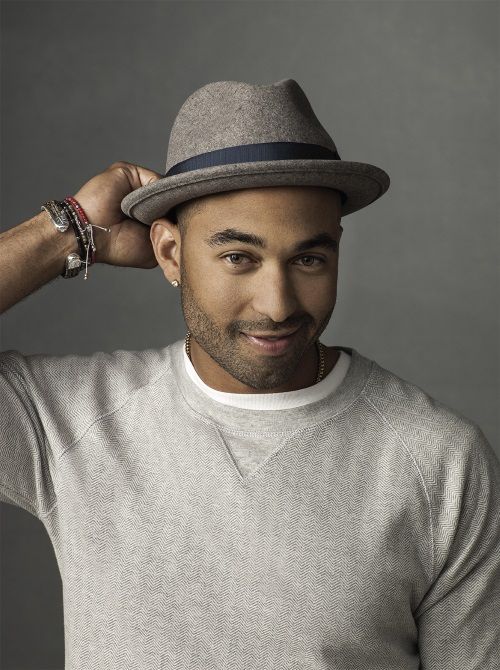 Matt, who's still owed about $114 million through 2019 on his Dodgers contract, is in talks for a trade. So far, The Red Sox, Indians, Mariners and Rangers have all shown interest. No matter where he goes....he's got a reason smile.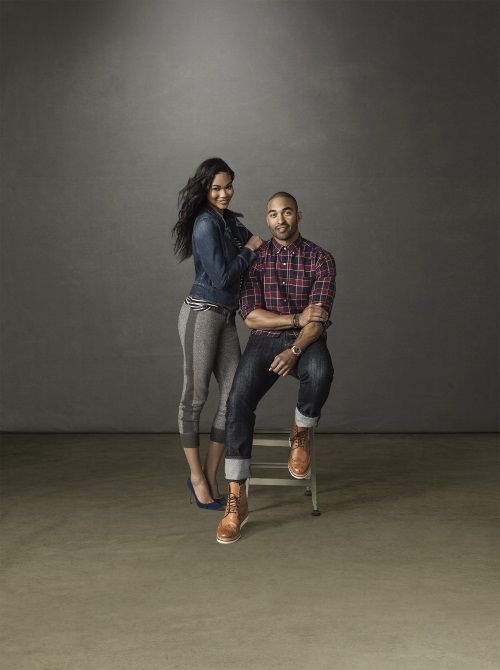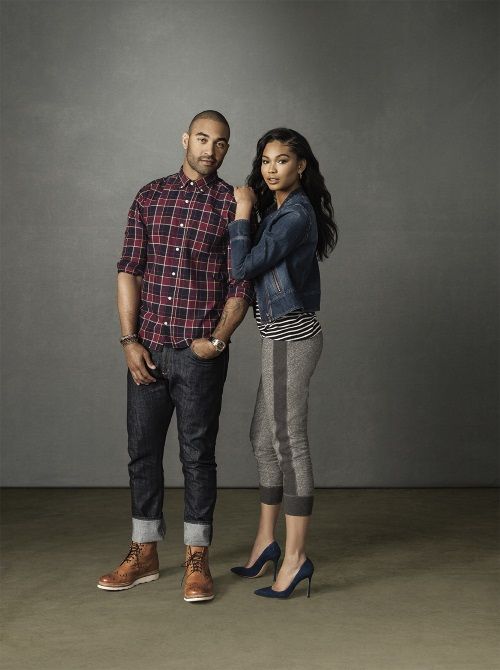 You'll recall that Chanel is allegedly engaged to rapper A$AP Rocky, but doesn't she look all cute with Matt too? Hmmm...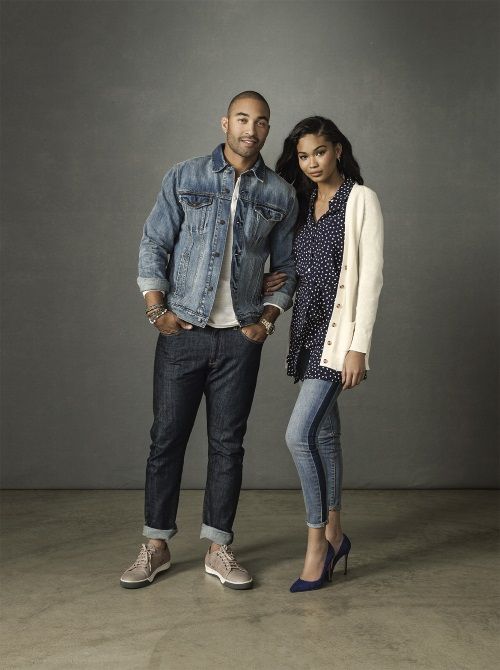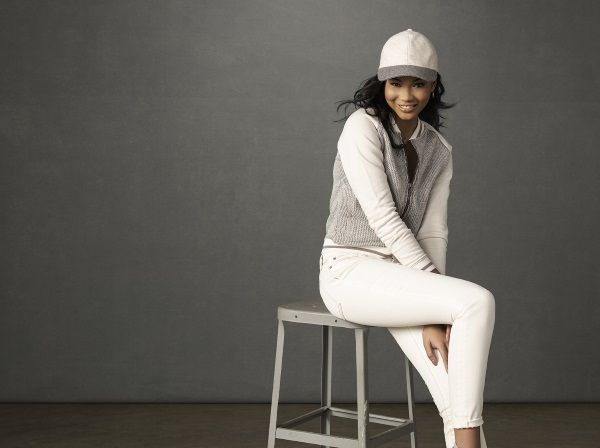 The fall 2014 campaign is dubbed "Exclusively Styled" and features "Fashion Police" star George Kotsiopoulos as the brand's style editor and curator of the shoot.
And speaking of models:
British-born beauty Jourdan Dunn turned heads in a high waisted pencil skirt and a white Les Benjamins crop top at the French Connection #NeverMissATrick launch party last night. Jourdan's crop top read 'Cara Made Me Do It!' and pays homage to her bff model Cara Delevingne.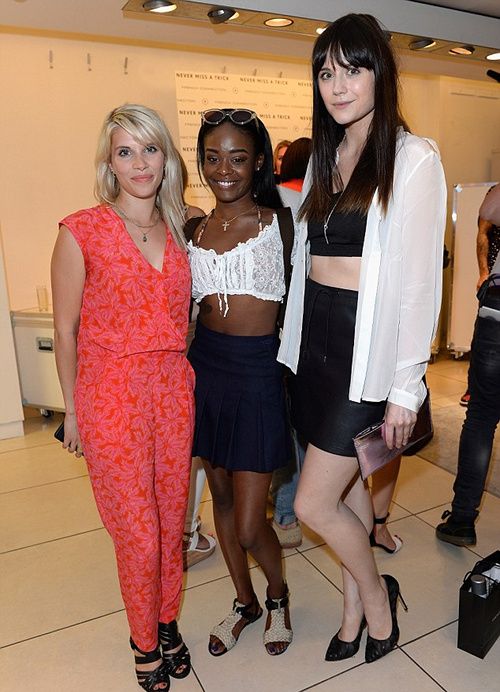 "Label free" rapper Azealia Banks posed with BBC personality Pips Taylor and MTV UK personality Lilah Parsons. FYI - Azealia Banks may not be on the radio in the US, but she's a huge star in Europe. #noshade
Jourdan also posed with skateboarder/tattoo artist Jimmy Q.
Photos via Getty Images/GAP/alisonbrodPR
Mariah, Vivica Fox, Eddie Murphy & Girlfriend Paige Hit The "Hercules" Red Carpet With The Rock
Posted: 24 Jul 2014 01:40 PM PDT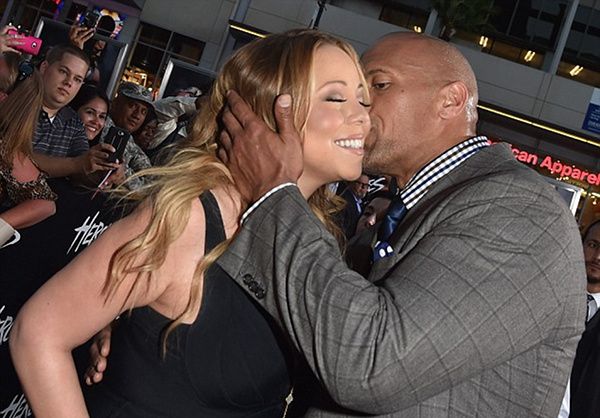 Mariah Carey and her little black dress, Vivica Fox and more were on the red carpet for the Hercules movie premiere in Hollywood last night. Check the pics inside....
MiMi threw on her little black dress to show off those curves at the premiere Of Paramount Pictures' "Hercules" at TCL Chinese Theatre. And after congratulating Dwayne "The Rock" Johnson on his big new role as the Greek god, she hit posed it up all over the caprpet in her usual style.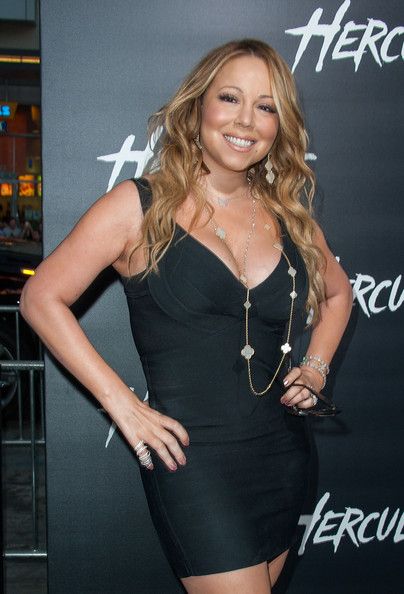 She was spotted being whisked down the carpet in her white heels by good riend and business associate Kevin Liles: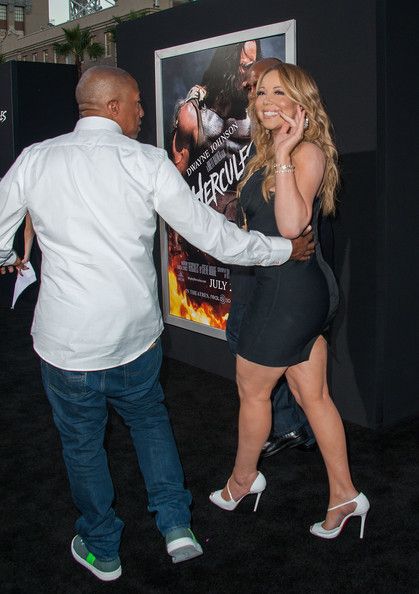 Good to see her out of her hot tub and dressed on a carpet. She was there to cheer on her homie and producer of the movie, Brett Ratner. She tweeted:
"A+++mazing movie !!!!! @HerculesMovie @BrettRatner".
Vivica Fox was there keeping it fun and flirty: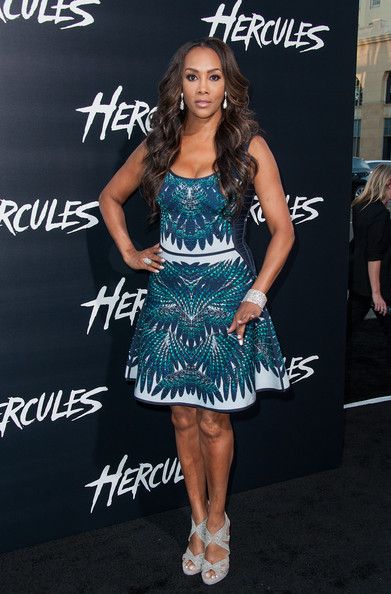 Nice dress.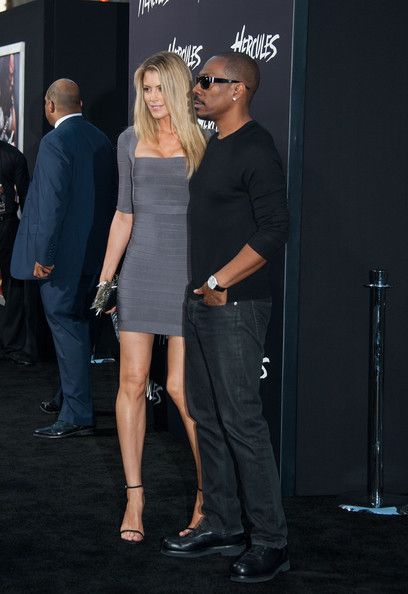 Eddie Murphy brought his young girlfriend Paige in the mix.
And The Rock also had a pretty young date--his daughter Simone. Fom Hercules to daddy. Sweet!
Photos: Getty/WENN
RED CARPET FAB: Teyana Taylor, Elle Varner & More Hit Up "The Knick" Screening In NYC
Posted: 24 Jul 2014 12:48 PM PDT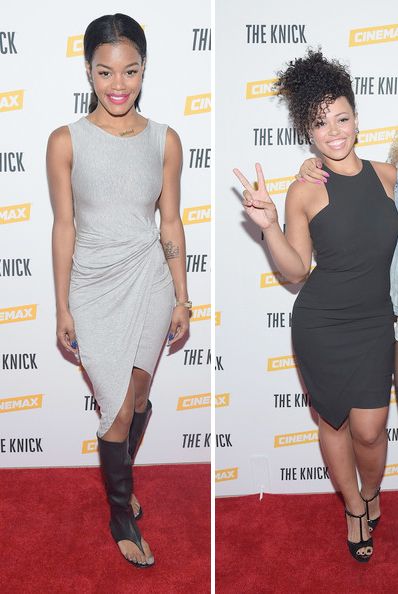 Last night, Teyana Taylor and Elle Varner were red carpet ready at the private screening of the new series "The Knick" coming on Cinemax. Peep the red carpet pics inside…
"Maybe" singer Teyana Taylor hit the carpet for Cinemax's new drama series "The Knick" at The New York Academy Of Medicine in NYC. Tey opted for a gray wrap dress, black knee high sandals and a sleek ponytail. Hmm...those shoes.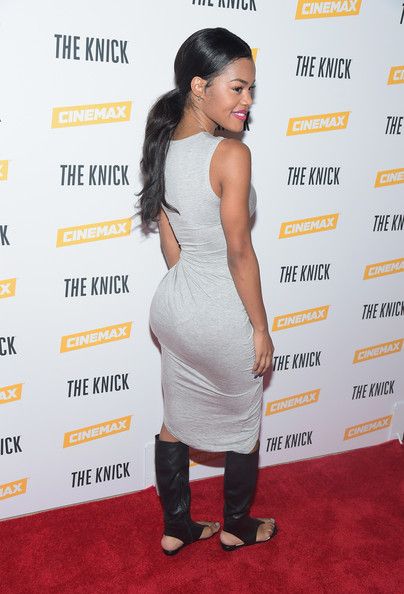 G.O.O.D. Music's first lady is currently gearing up for her role on BET's "The Start Up," also starring Diggy Simmons and Bria Murphy. The actress/singer dished on her acting role http://www.bet.com/news/music/2014/07/22/teyana-taylor-is-ready-for-the-... ">saying,
"Man, I'm so excited to have my new show hit BET with Diggy Simmons and Bria Murphy...it's absolutely amazing, it's like a younger version of Entourage, so that's super-duper exciting. We're like jet-setters, trendsetters."

Wonder why her boo thang NY Knicks baller Iman Shumpert wasn't by her side. Maybe because his ex Elle was also there?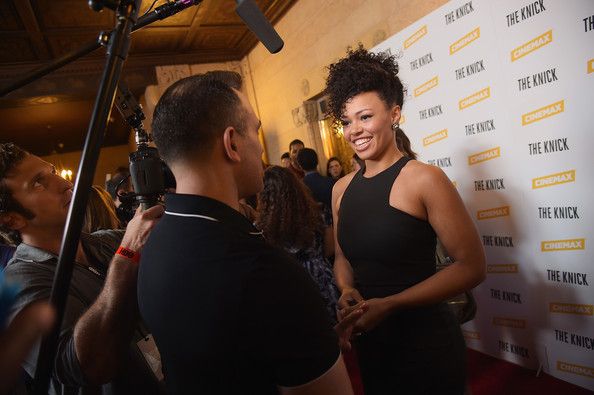 "Cold Case" singer Elle Varner also hit the red carpet looking fab in her LBD and pinned up curls.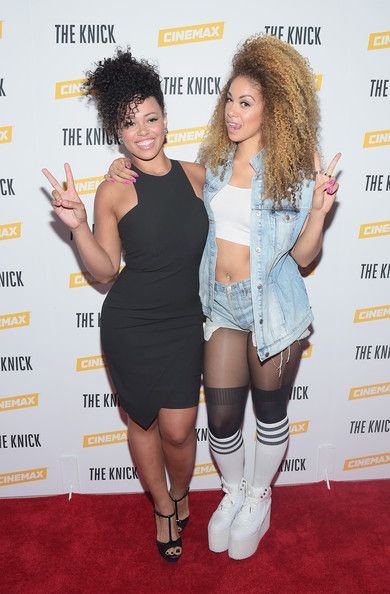 Elle caught up with singer Daisha (in an interesting ensemble) on the carpet, throwing up the peace sign. Wonder if she and K. Michelle are playing nice now since Meek Mill is behind bars….
Elle recently released a new track titled "Don't Wanna Dance" featuring A$AP Ferg. Check it out below:
And "ANTM" runner-up Eugena Washington showed some leg in a black maxi dress on the carpet.
"The Knick" premieres August 8th at 10 pm ET on Cinemax.
Photos: Getty
THE PAWS COME OUT: Lil' Scrappy ACCUSING Nickelodeon Suites Resort OF Racism & IGNORING The Black Kids! (VIDEO) + Common & Jhené Aiko PERFORM "Blak Majik" On "Jimmy Kimmel Live"
Posted: 24 Jul 2014 11:28 AM PDT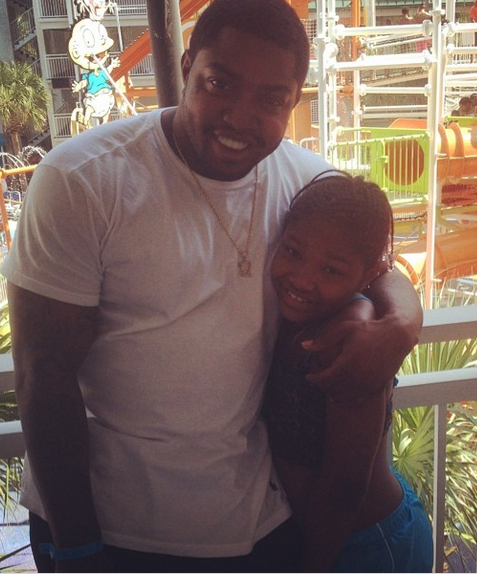 Lil Scrappy's family vacay with Emani and Momma D turned sour because of some allegedly racist employees at a Nickelodeon resort. Watch the tape inside and see Common and Jhene Aiko performing "Blak Majik."
You can't mess with folks kids! "LAHH ATL" star Lil Scrappy was captured confronting a Nickelodeon Suites Resort employee in Orlando after she allegedly passed over his daughter Emani during a show.
Momma D (also shown in the tape trying to calm the Prince down) told TMZ the Scrappy was upset because the staff kept skipping over his daughter and other black kids. SIBEBAR: This ish isn't too far fetched as a Black family sued Disneyland last year after one of the "characters" refused to hug the Black kids.
In the tape, you'll see Momma D AND Emani stepping in to calm Scrappy down. Momma D says Scrappy told the host "You need to pick my daughter. This is some racist-ass s**t." And get this....the person shooting the video told TMZ that they AGREED with Scrappy!
A rep for the resort told TMZ that they don't discriminate on race, color, religion, sex, or national origin..... and that Scrappy's daughter did participate in the show. Umm hmmm.
Watch the clip:
On late night....
Common promoted the release of his 10th disc, Nobody's Smiling, with a performance of "Blak Majik" featuring Jhené Aiko on "Jimmy Kimmel Live" last night. You copped Nobody's Smiling yet?
Photos via Lil' Scrappy Instagram