---
FAMILY AFFAIR: Ashanti CELEBRATES Her Mother Tina Douglas' Birthday With "Forever Young" Extravaganza With Family & Friends In New York
Posted: 14 Jul 2014 08:24 AM PDT
Ashanti's momanger Tina Douglas is celebrating another year of life. The entire Douglas clan came out to celebrate Tina staying forever young in New York. Peep the party pics inside…
Ashanti's mom/manager Tina Douglas has been supporting her daughter since the beginning of her career so Ashanti (and her sister) went all out to celebrate their mom's birthday.
Over the weekend, the Braveheart singer, her sister Shia, their dad Kenkaide Douglas along with friends and family came out to Crest Hollow Country Club in New York to celebrate at Tina's "Forever Young" birthday bash.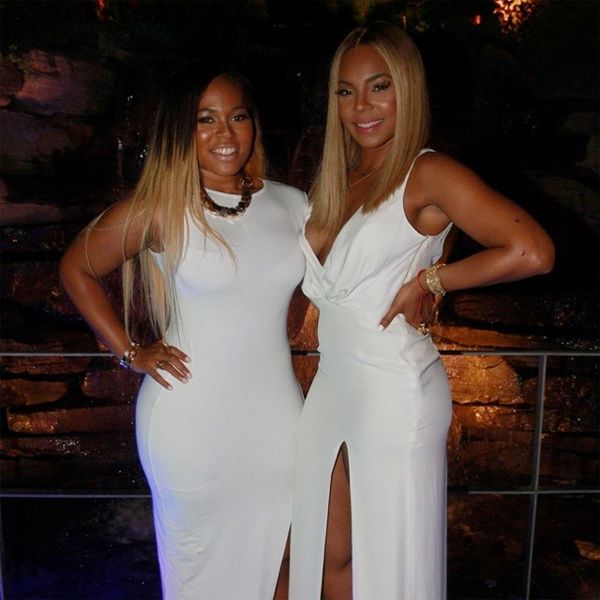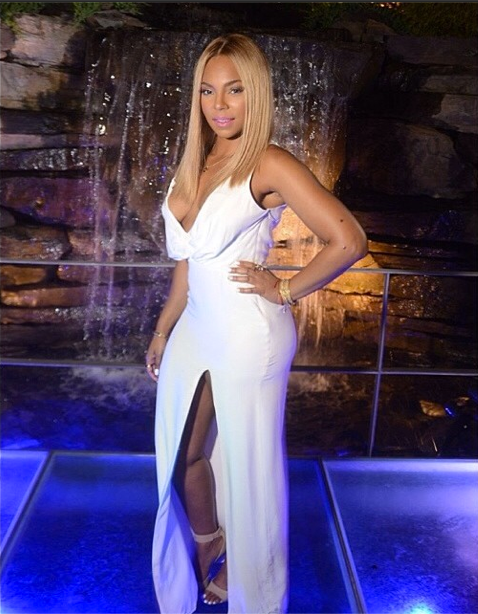 Ashanti was summer ready in a white hot deep plunging, high slit Givenchy dress and Olcay Gulsen sandals. Shanti sent out a special birthday message for her mother saying, "A very Special Happy Birthday to the most important woman in my life... The strongest, most loving selfless mother ever made...words can't express my love & gratitude... so I'll just say I LOVE U MORE THEN LIFE!!! & I'm so lucky to have u... Thank you!!! Happy Birthday Ma!!"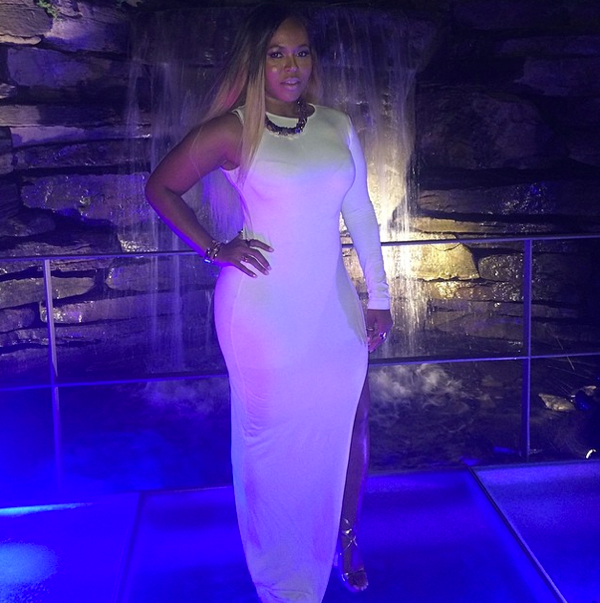 "Presidential Dymes" brainchild Shia also looked gorgeous in all white. She gave praises to her mother saying, "Happy Birthday To My Backbone! The strongest, selfless woman I Know! Mommy you mean the world to me and i honestly dont know what i'd do without you! I only Hope to some day be Half the woman, Wife, and Mother you are today! I love you more than life itself Happy Birthday @theoriginalmomanger !!! #PhotoBoothFun #TinasForeverYoungBirthdayExtravaganza #lastNight"
Peep the rest of the party pics below: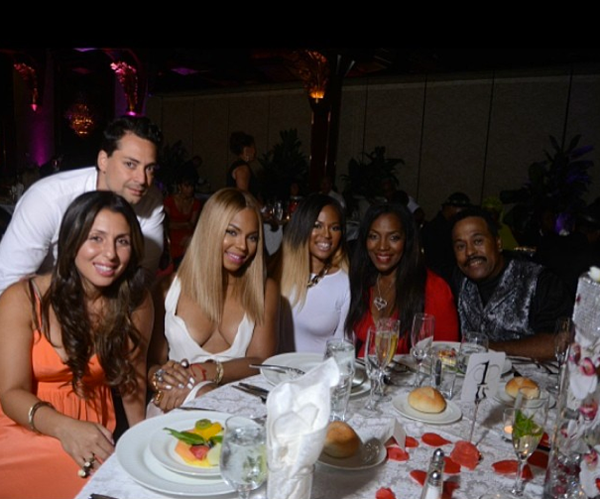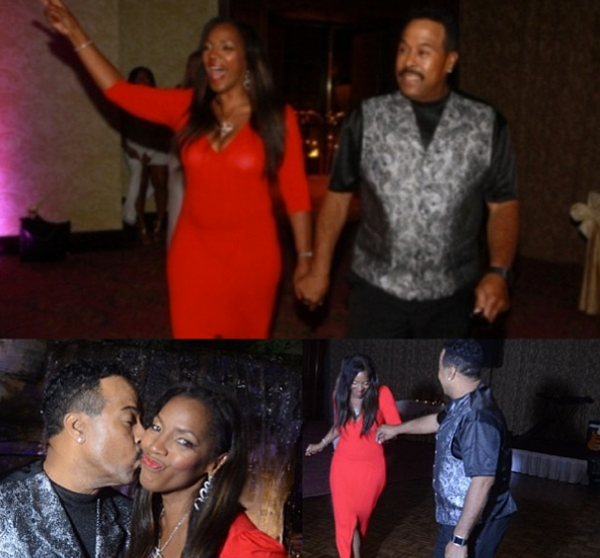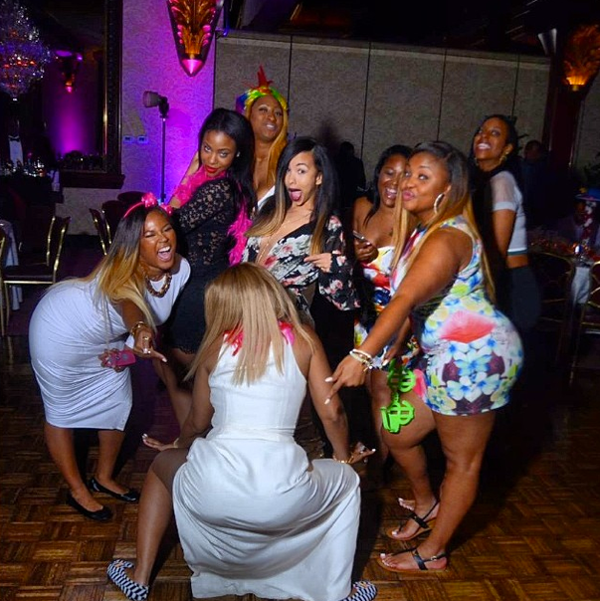 Don't hurt 'em Shanti...
Fun times.
Photos: Ashanti's IG/@bobsouth2015/ @Neociano
BABY & BUMPS: Evelyn Lozada & Baby Carl Leo On His FIRST Plane Ride + Tank And Girlfriend Zena Foster Are EXPECTING, POSTS First "Baby Bump" Photo
Posted: 14 Jul 2014 07:25 AM PDT
Evelyn Lozada took her baby boy on his first plane ride while singer Tank revealed that her and his girlfriend are expecting. More baby news inside....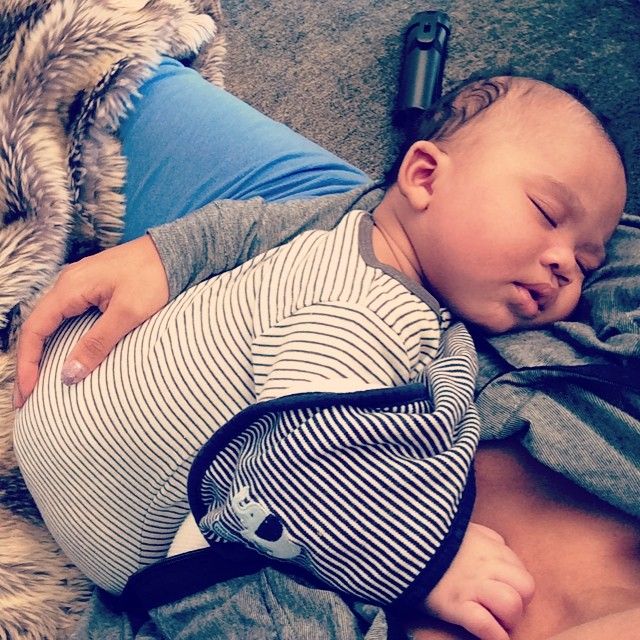 Over the weekend, Evelyn Lozada took her son Carl Leo on his first plane ride. Of course his FIRST plane ride was on a private jet! She captioned, "My lil mans first flight #Stuntin #MyRightHandMan #ClearPort #FamTime #LoveHimSoMuch."
Little Carl Leo, shown above in a photo from last month, is the son of Carl Crawford. Evelyn captioned the photo, "The most precious moments in life are FREE HisLipsArePerfect #MylittleAngel #ICherishTheseMoments."

In other baby news...
"Star" Tank and his girlfriend Zena Foster are expecting again. Already the parents of six-year-old Zoey, Tank and Zena announced the news on Instagram by captioning the pic above, "My baby @zenafoster and our baby boy due 1/1/15! God is good!"

Congrats to Tank and Zena.
Photos via Evelyn's Instagram/Tank's Instagram
PARTY GIRL: Rihanna CELEBRATES With German Soccer Players & Friends At The FIFA World Cup, Gets KISSED On Each Cheek While Holding The Cup
Posted: 14 Jul 2014 07:09 AM PDT
As Germany defeated Argentina (1-0) yesterday in the 2014 FIFA World Cup series with a last minute goal, Rihanna had a blast in the stands with her friends. After the game, she celebrated with the German soccer players and the World Cup. Peep her celebratory pics inside….
Rihanna was living it up yesterday at the 2014 FIFA World Cup championship game in Rio de Janeiro. The "Pour It Up" singer was turnt up in the stands as she watched Germany beat Argentina (1-0) with a last minute goal, taking the team to a fourth World Cup title.
After the game, Rih got a chance to hold the World Cup trophy (above) and landed two kisses on each cheek from German players Lukas Podolski (left) and Bastian Schweinsteiger (right). Such a flirty gal.
The "Diamonds" singer also snapped a pic with the clutch player of the game. German striker Mario Gotze (above) made the last minute goal for Germany to take home the victory. Nice.
And the Pop Princess went wild!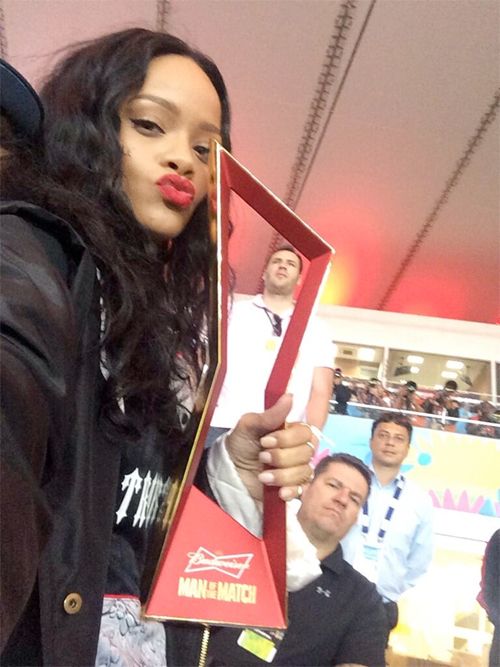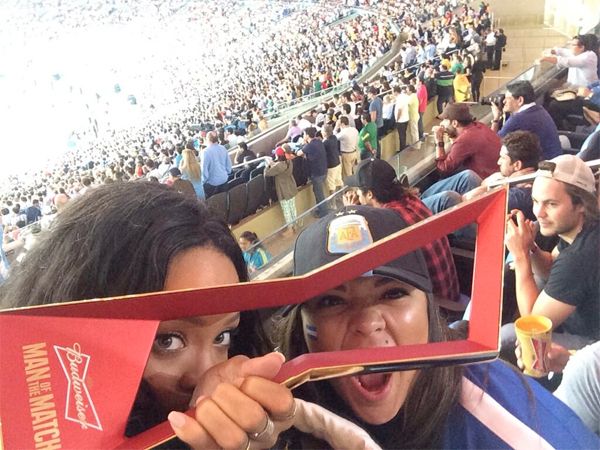 During the game, RiRi played around in the stands with friends, posing with Budweiser merchandise shaped in her notorious "R."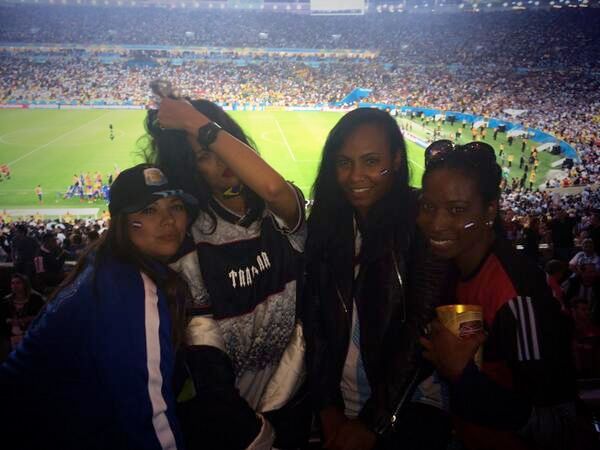 Rih hopped on Twitter to tweet about her excitement saying, "I touched the cup, held the cup, kissed the cup, took a selfie wit the cup!!! I meeeaan...... what is YO bucket list looking like bruh?"
Fun times.
Photos: Rihanna's Twitter
PHOTO FAB: Beyonce STRIKES A POSE For Instagram
Posted: 14 Jul 2014 06:18 AM PDT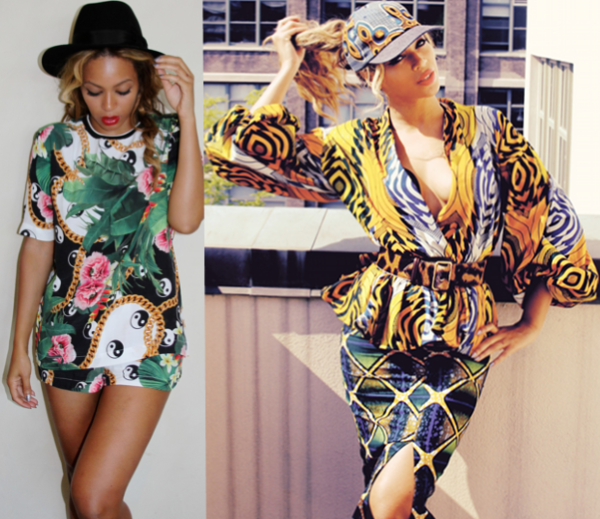 Beyonce shared new photos on Instagram. Watch Mrs. Carter strike a pose inside....
Beyonce may be "On The Run" but she's not in too-much of a hurry to make a few wardrobe changes on Instagram.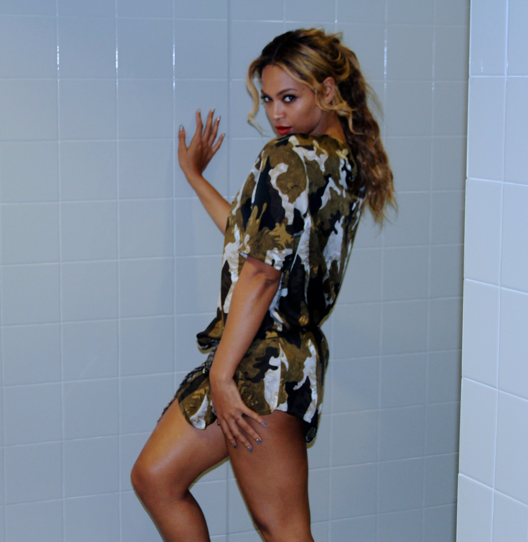 Bey is rocking a TopShop camo silk t-shirt dress by Boutique.
Always ahead of the curve, Mrs. Carter showed off the latest additions to her fashion arsenal for her social media followers.
Here, she poses in a Nay Nay African Print Shirt and a Ramonde Skirt by Demestiks by Reuben Reuel.
While Bey posted pics over the weekend, her hubby Jay Z made a surprise appearance at The Brooklyn Hip Hop Festival.
This look is a TopShop Ying-Yang printed shirt and shorts set by Jaded London.

On the music front, Jay and Bey are still trekking across North America for their On The Run tour which will air on HBO in September. If you'd like a sample of what's in store for viewers when HBO airs the footage, Bey posted this on Instagram:
EXTRAS:
1. Cameo front man Larry Blackmon is being sued for $6K and accused of trashing his Atlanta rental home. Story.
2. Blac Chyna's Maybach impounded after she's caught driving without a license. Story.
Photos via Bey's Instagram
EVENT FAB: Trey Songz, Mack Wilds, August Alsina & More At The 11th Annual V-103/WAOK Car And Bike Show + Gregg Leakes CONFIRMS The Entire "RHOA" Cast Will Return!
Posted: 13 Jul 2014 08:59 AM PDT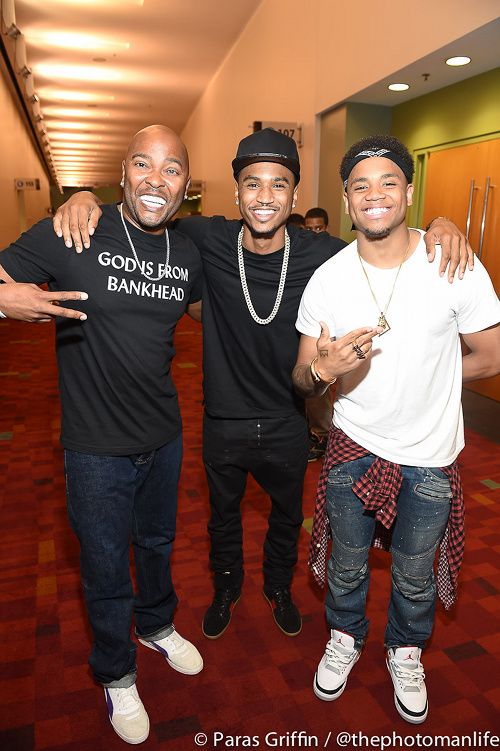 The star-studded V-103/WAOK Car & Bike Show was held this weekend with appearances from Trey Songz and August Alsina and a shocking confirmation from Gregg Leakes. More inside...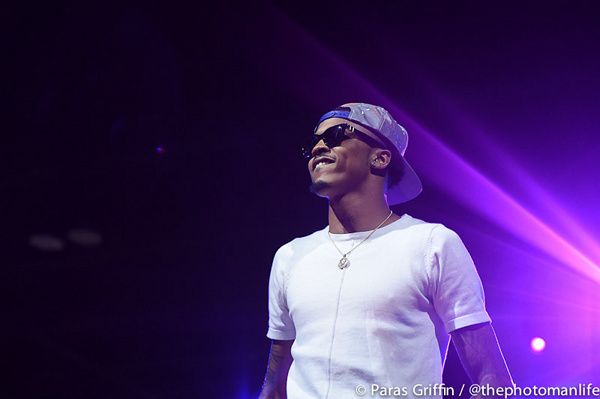 The V-103/WAOK Car & Bike Show was held at the Georgia World Congress Center on Saturday.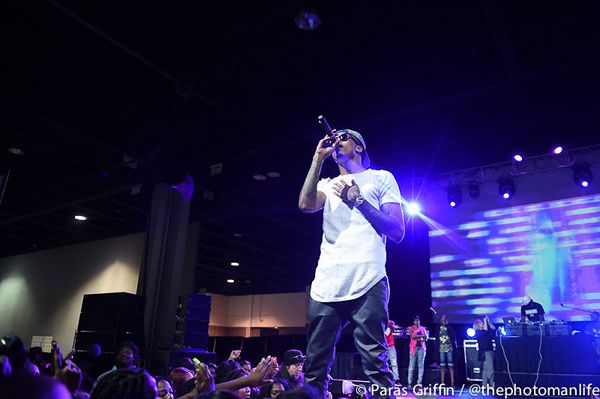 Car and Bike lovers were treat to performances from high profile artists including August Alsina (above) who took home multiple trophies at the 2014 BET awards.
Also, Trey Songz (atop) made a surprise appearance/performance where he thanked fans for helping his latest cd "Trigga" debut at #1 on Billboard.
'
"Own It" singer and actor Mack Wilds thrilled the crowd with songs from his New York: A Love Story project.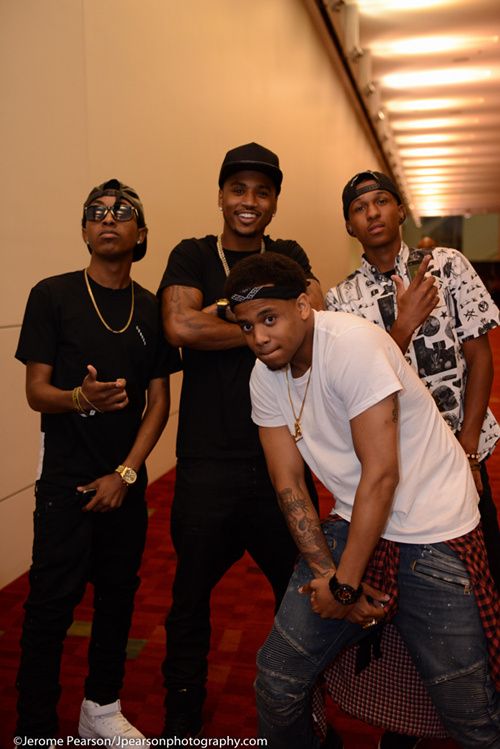 Backstage....Mack posed with Trey.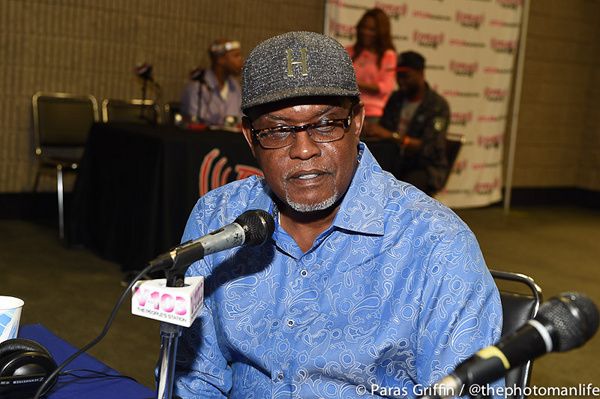 "RHOA" husband Gregg Leakes sat for a radio segment with V-103 where he confirmed that the entire RHOA cast (yes....ALL the ladies) will be back for season 7.
Rap vets Da Brat and Jermaine Dupri made the rounds backstage.
Doug E. Fresh hopped on the mic and hyped up the crowd.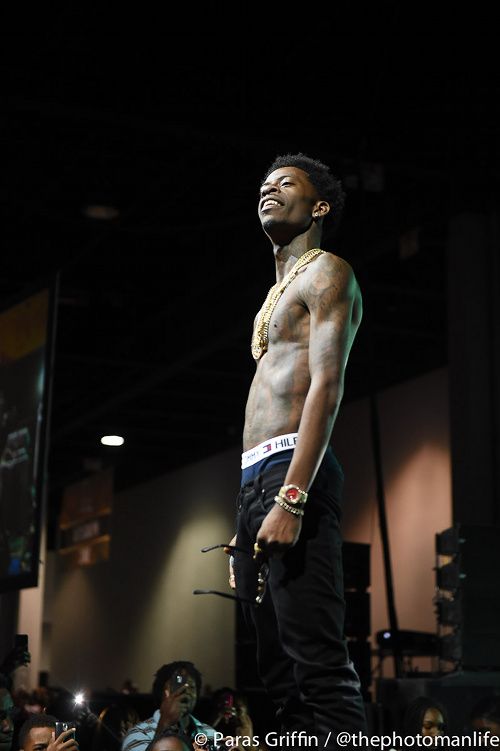 "Lifestyle" rapper Rich Homie Quan performed tracks from his buzz-worthy disc I Promise I Will Never Stop Going In.
Also, hot shot producer, Rico Love was also on hand to check out the hot wheels.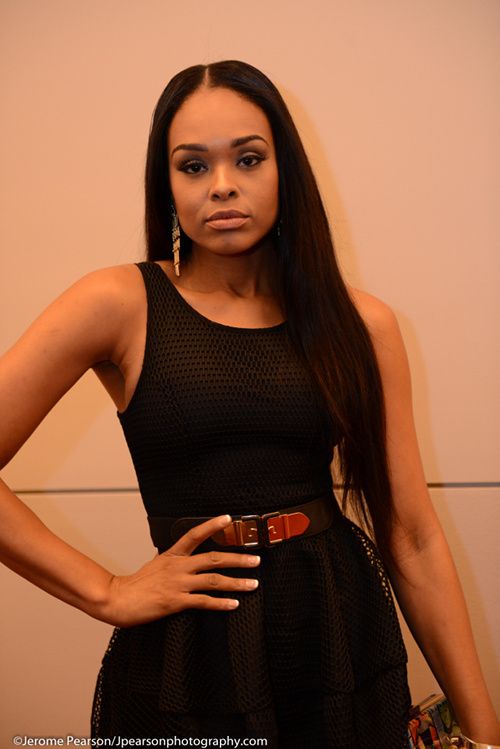 YBF fav Demetria McKinney, who recently wrapped up filming PUSH and a stint on "Devious Maids", was also seen backstage.
Photos via Paras Griffin/Jerome Pearson