---
Nicki Minaj TAPS Into Her Super Powers For Cartoon Network's "Steven Universe" + Future Gets ANIMATED In "Coupe" Video + Azealia Banks' "Heavy Metal And Reflective"
Posted: 28 Jul 2014 07:43 AM PDT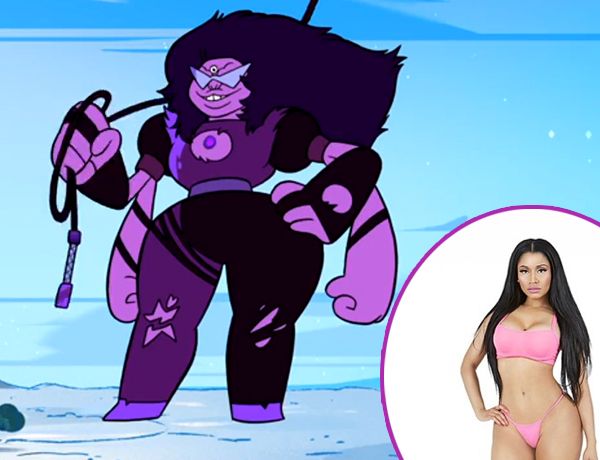 Nicki Minaj and Future are tapping into the virtual world with their newest projects, while Azaelia Banks is releasing new music after parting ways with Universal Music. More inside….
Looks like Nicki Minaj is tapping into any and everything. Along with her clothing line, perfume collection and acting career, the "Pills N Potions" rapper is returning to the virtual world.
Nicki lent her vocals for Cartoon Network's "Steven Universe," which was screened at Comic-Con last week. According to TV Guide, Nicki will voice Sugilite, a super-strong fusion of Garnet and Amethyst, two of the show's magically powered "gems" who help protect the world.
This isn't Nicki's first time vocalizing in the virtual world. She also voiced a mammoth named Hailey in Ice Age: Continental Drift (along with Drake) and also played an animated version of herself on "The Cleveland Show."

Peep the sneak peek below:
Speaking of Nicki...
After shutting the Internet down with her bootylicious "Anaconda" cover, the raptress recently announced, with a new picture (above), that she is pushing back the release of the track till Monday, August 4th. Sure the Barbz are having a fit.
And in another animation….
New dad Future has a new video for his track "Coupe." The song is a single from Adult Swim's single series, which can be downloaded for free on Monday.
Future just finished the American leg of his "Honest Tour," but will soon be back on the move for his European leg. He kicks off his tour overseas in Birmingham, U.K. on November 2nd. Check the new video above.
And in other new music...
;
Azealia Banks is now independent after parting ways with Universal Music. And now she's ready to drop new music via her own record label, Azealia Banks Records. When she isn't going in on other artists via social media, she's tweeting about her new track "Heavy Metal And Reflective.". She said, "'HEAVY METAL AND REFLECTIVE' is an ASS-CLAPPERRRRRRRR !!!!!" She added, "All the big butts, little butts, fake butts and real butts gonna be clapping for their LIVESSSSS."
Take a listen below:
Photos: TV Guide, Nicki's IG/Rap-Up
ARE THEY OR AREN'T THEY? Lil' Wayne And Christina Milian On A Date In Beverly Hills?
Posted: 28 Jul 2014 07:01 AM PDT
Christina Milian and Lil' Wayne shared an intimate dinner last night on the west coast. Find out more about their evening inside...
Is Lil' Wayne dating Cash Money starlet Christina Milian? Eyebrows were first raised a few days ago when they were
spotted holding hands at the ESPYs and their behavior over the weekend only fanned the flames.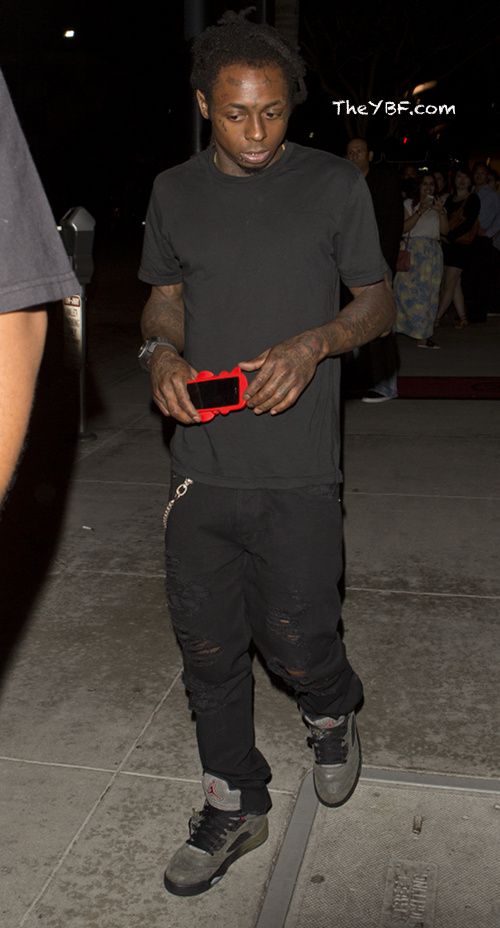 Last night, Weezy and Christina were seen leaving Mastros Steakhouse in Beverly Hills where they quietly dined together.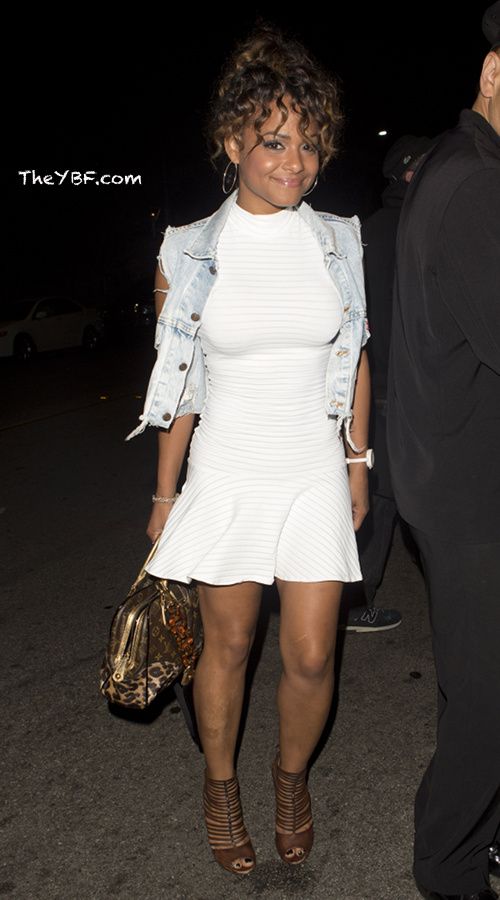 Despite what it might look like, Christina insists that she and Wayne are just making music together. She's been working with him on Carter V and he'll appear on her mixtape Tina Turn Up.
Photos via SPW / Splash News
IN CASE YOU MISSED IT: Beyonce "SURFBOARDS" In New Vacation Pics + Bey's Rock & Rock Hall Of Fame Exhibit OFFICIALLY Opens
Posted: 28 Jul 2014 05:42 AM PDT
Beyonce posted new vacation pics over the weekend and an exhibit of her most famous costumes at the Rock and Roll Hall of Fame and Museum officially opened. More inside...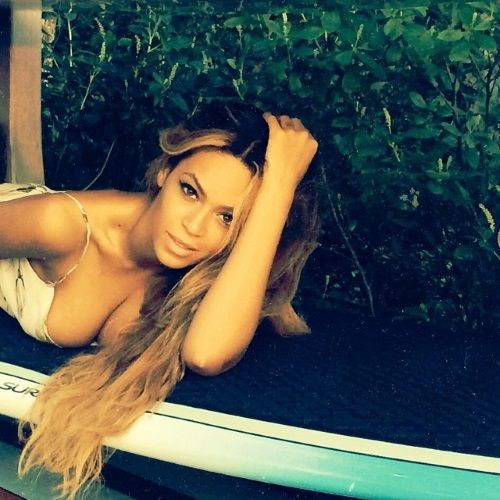 In new vacation pics posted to Instagram, Beyonce posed with a prop that's become closely associated with hit her "Drunk It Love" featuring Jay Z...a surfboard.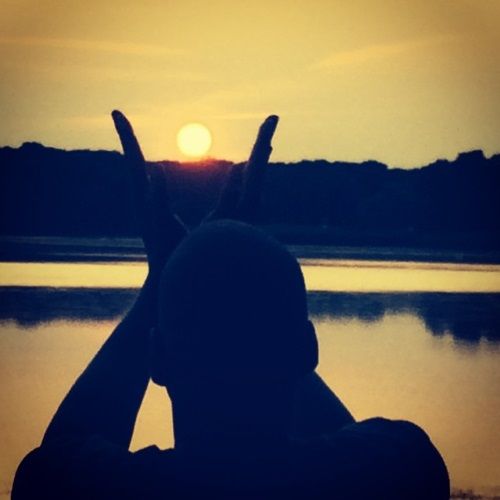 Over the weekend, the Rock and Roll Hall of Fame and Museum in Cleveland welcomed the public to a fashion exhibit centered on Beyonce, making her the first non Hall of Famer with an exhibit. Rock Hall curator Meredith Rutledge-Borger said, "We felt that (Beyonce) really needed to take her rightful place alongside Aretha Franklin and the Supremes and Janis Joplin. Rock and roll has an intergenerational appeal and we want to make sure we're hitting all the right notes and keeping up with what's happening today and what's legendary today."
Items in the exhibit include her black leotard from the "Single Ladies" music video, as well as her body suit, skirt and jacket from her Super Bowl performance.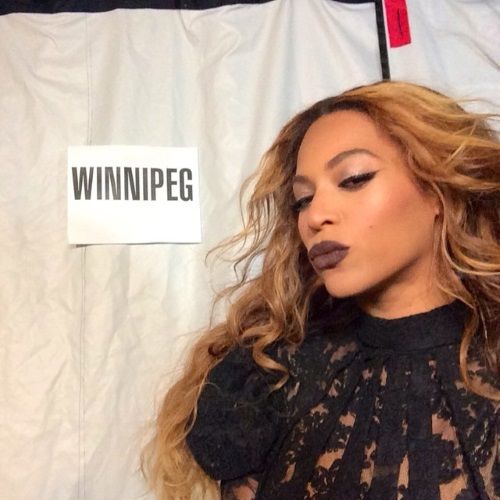 Bey, who's still on tour with Jay for "On The Run", will be eligible for induction into the Rock Hall as a member of Destiny's Child in 2022 and as a solo artist in 2027.
Watch footage from inside the exhibit:
Photos via Instagram
YBF Celebs Take Over Comic-Con 2014: Angela Bassett, Nicole Beharie & More!
Posted: 27 Jul 2014 11:17 AM PDT
YBFers took over Comic-Con 2014 yesterday in San Diego at the Entertainment Weekly party. Check out the fab chicks who promotd their upcoming projects in a fabulous way...
While Comic-Con is typically known as a geeky comic & sci-fi-loving convention, it was anything but that this weekend. A few of the gorgeous and fabulous ladies starring on hit shows were front and center at Twentieth Century Fox's Cocktail Party and Entertainment Weekly's big event.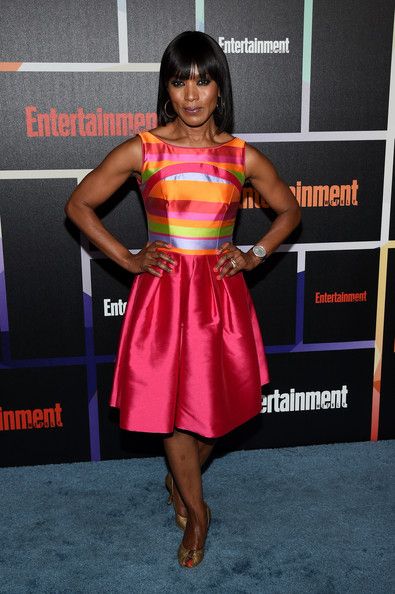 Angela Bassett looked amazing in a colorful frock. The "American Horror Story" actress is gearing up for the next season, called "Freak Show". And we're totally here for it.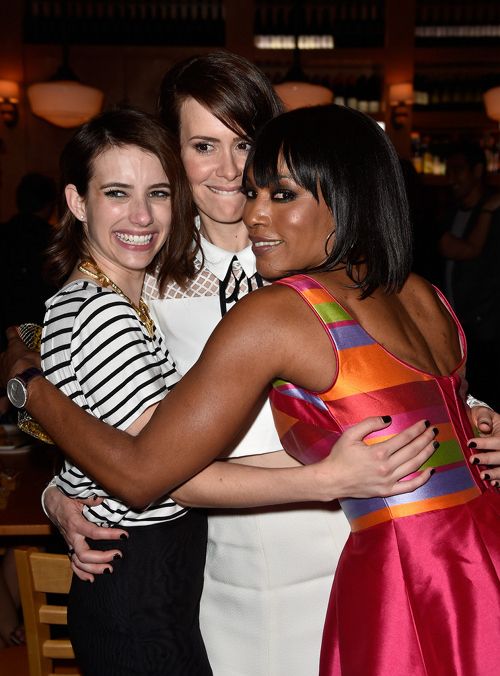 She had some fun with castmates Emma Roberts, Sarah Paulson, Evan Peters, and Michael Chiklis.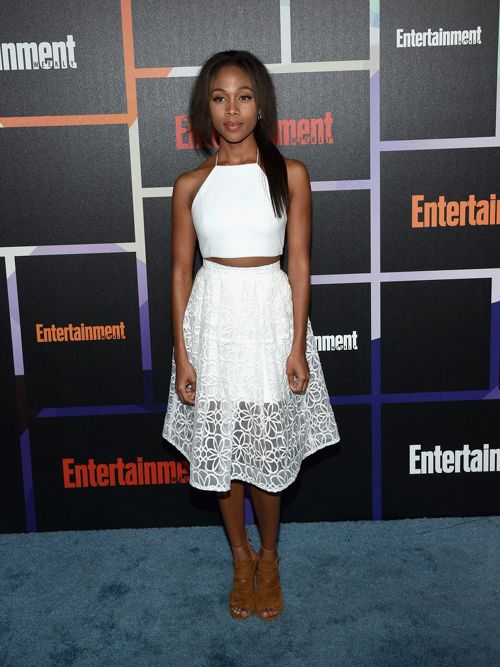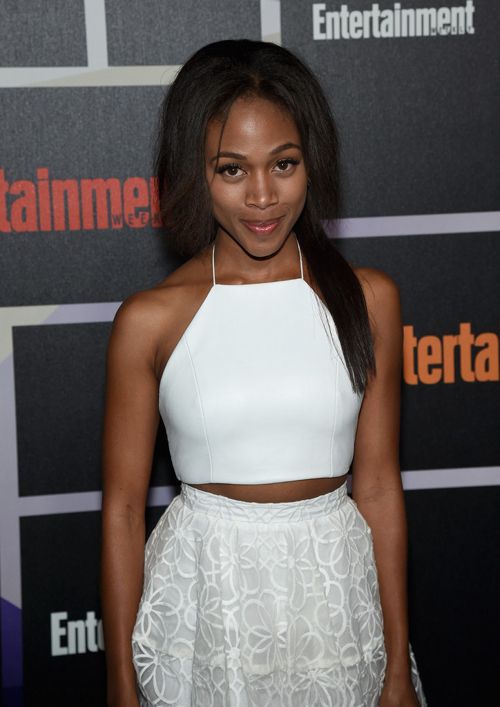 We are so loving Nicole Beharie these days. She's the star of "Sleepy Hollow" and always keeps a simple and chic style. Loves it.
Also there:
Danai Gurira of The Walking Dead kept it sexy in a curve hugging frock.
Rutina Wesley of "True Blood" hit the carpet in all black: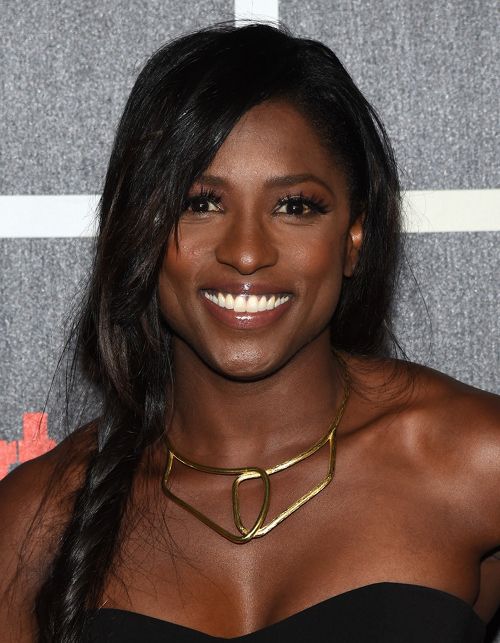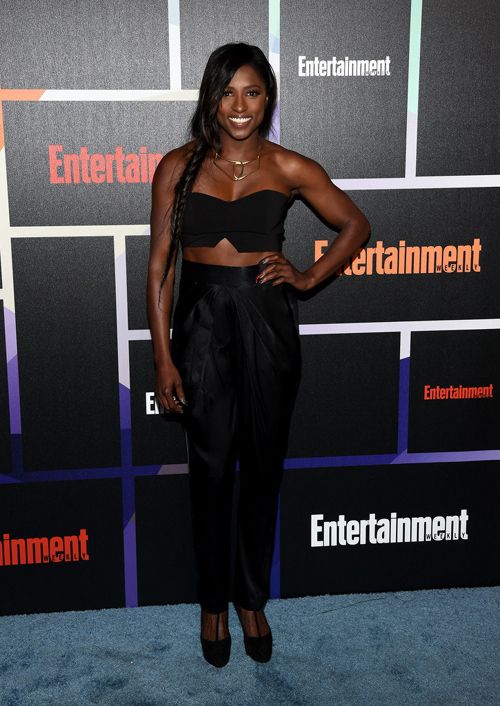 And "Vampire Diaries" star Kat Graham also rocked an all black crop-top and pencil skirt look: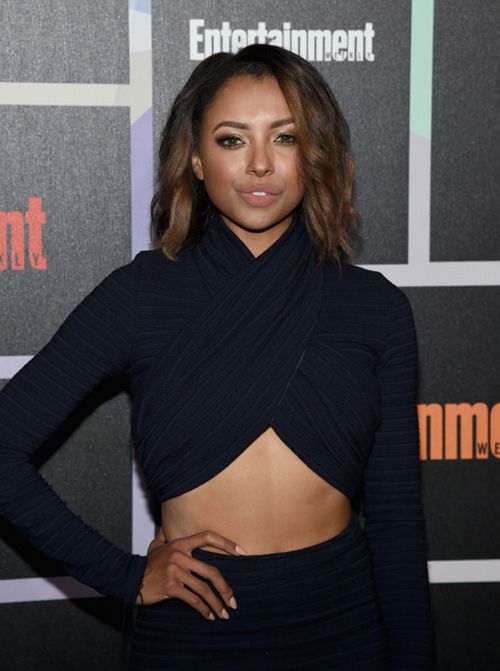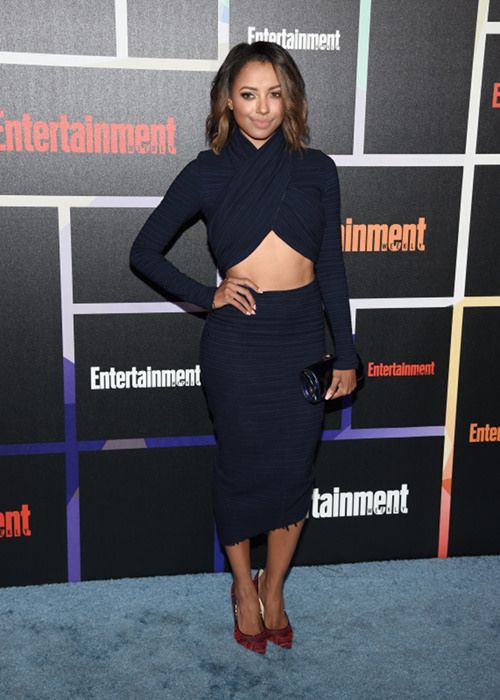 Fab times.
Photos: Getty

CELEBS GIVE BACK: Romany Malco Visits THREE At-Risk Youth Centers In Detroit + Swizz Beatz Picks Up EVERYONE'S Tab In Harlem
Posted: 27 Jul 2014 10:35 AM PDT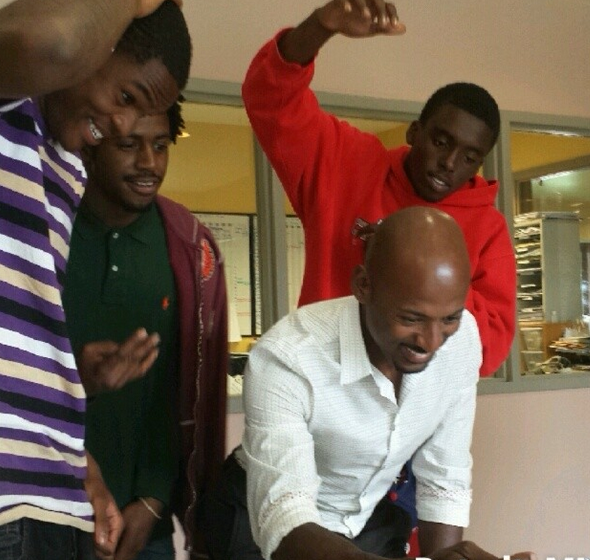 TLAM2 actor Romany Malco visited three Detroit-based organizations for at-risk youth over the weekend. Get deets about his trip inside and find out what Swizz Beatz did for a few lucky folks at a Harlem neighborhood fish spot.
Recently, "Last Vegas" actor Romany Malco reached out to his fans on social media and asked them to suggest places he could visit in Detroit to speak to at-risk youth. Well....Detroit answered his call. According to the Detroit Free Press, Romany's post got 4,500 likes, 1,000 comments and nearly 1,700 shares. Based on residents' suggestions, he visited Covenant House Michigan, Boys Hope Girls Hope and Wolverine Human Services.
During a interview with the Free Press, Romany opened up about spending several hours at the three sites and speaking to the youth he encountered.
"It was a blessing," Malco said to the Free Press after visiting Covenant House. "I did not expect it to become as big of a deal as it is, but I think Detroit is a hotspot right now. I think there's an awareness here that goes beyond Detroit. What I realized by doing this is, I can raise money for these people. I can raise money for each one of these organizations. What's next is creating the infrastructure, applying the links to the right places and heightening awareness."
Romany (shown above with teens from Covenant House) thanked all of his fans and followers on Facebook for their suggestions and for helping him get out his message.
"DETROIT was a huge success. You and I DID THIS! Thanks to everyone who helped point me in the right direction. Though I was not able to take all of your suggestions, I will most definitely be back. I love these kids. I met with the following three organizations (see below). The kids seemed grateful, open and receptive to my message. I was especially touched and look forward to doing more."
Good stuff. We love to see celebs making a effort to uplift the community!
And here's another good deed....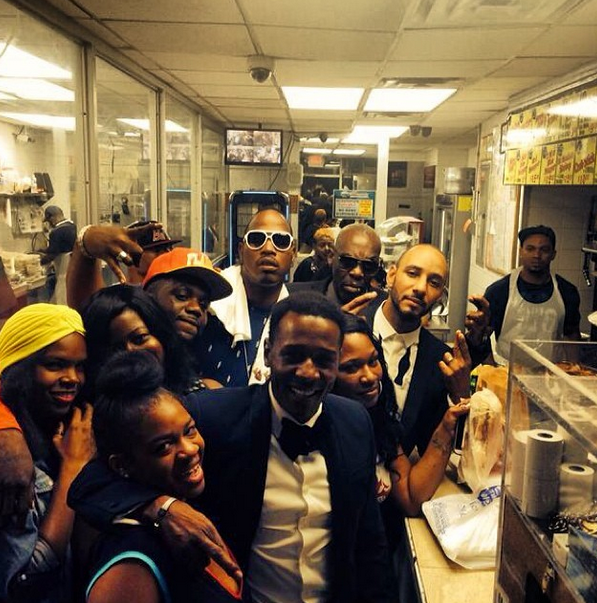 Good deeds for the neighborhood go a long way.
Late Saturday night, patrons of El Puerto Seafood and Fish Market (a 24hr spot 125th street in Harlem) were treated to dinner by Showtime himself!
Swizz Beatz and his dapper crew (all the fellas in suits) walked in and Swizz picked up the tab for EVERYBODY. He posted a pic of the thrilled patrons saying "125th vibes fish spot I love my people everything on me #blessings Harlem 125th vibes fish spot I love my people ,everything on me #blessings Harlem"
We wonder if anyone upgraded their 3 piece w/fries to salmon and crab once they realized they were being "blessed."
Photos via Romnay Malco's Twitter/Instagram/Swizz Beatz's IG/Katrease Stafford/Detroit Free Press
FOR A GOOD CAUSE...Angela Simmons, Ming & Aoki Lee, Rick Ross & MORE At The 15th Annual "Art for Life" Gala
Posted: 27 Jul 2014 09:08 AM PDT
Rush Philanthropic hosted its 15th annual "Art for Life" gala in the Hamptons on Saturday with Soledad O'Brien, Gayle King, Star Jones and more. See pics inside.....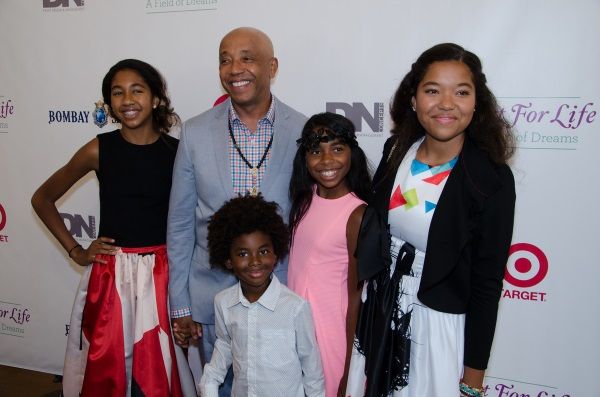 On Saturday, Russell Simmons and Rush Philanthropic hosted their 15th annual "Art for Life" at Fairview Farms in Water Mill, New York. The celeb-filled fundraiser, sponsored by Cadillac and General Motors, brought out a few of our faves. Including those ridiculously cute kiddies of Kimora's.
The Simmons family made quite the entrance. TheYBF.com attended the event. And though Russell's ex Kimora Lee wasn't in attendance like usual, she made a $1 Million dollar donation. Guess her new husband said her money can be there...but she doesn't need to be...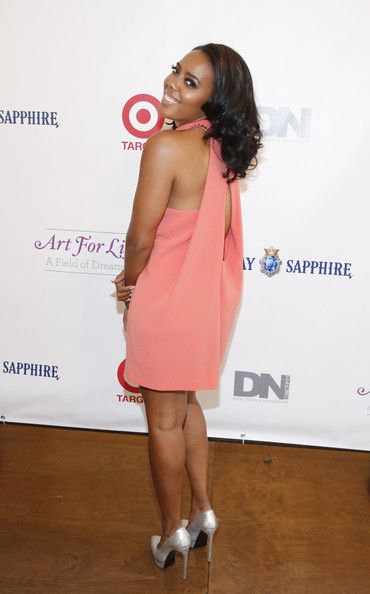 Angela attended in a summery peach Balenciaga dress that she paired with metallic pumps by Saint Laurent. Loves it.
JoJo looked a little disheveled....but he's a "Simmons." He can do that....we guess.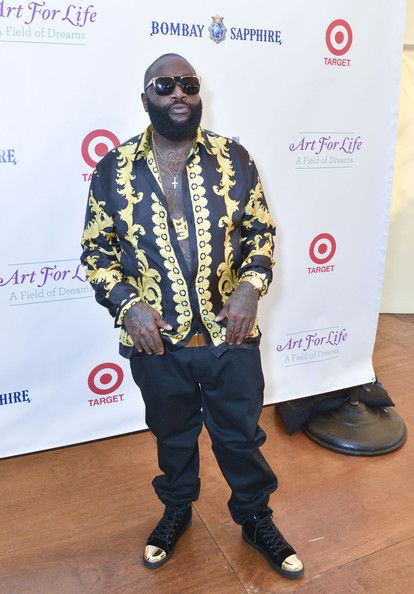 Rick Ross showed off his much smaller figure at Art For Life.
Aoki Lee (wearing Alice and Olivia) brought her bestie Lauren.
Ming (also wearing Alice And Olivia) smiled for our camera.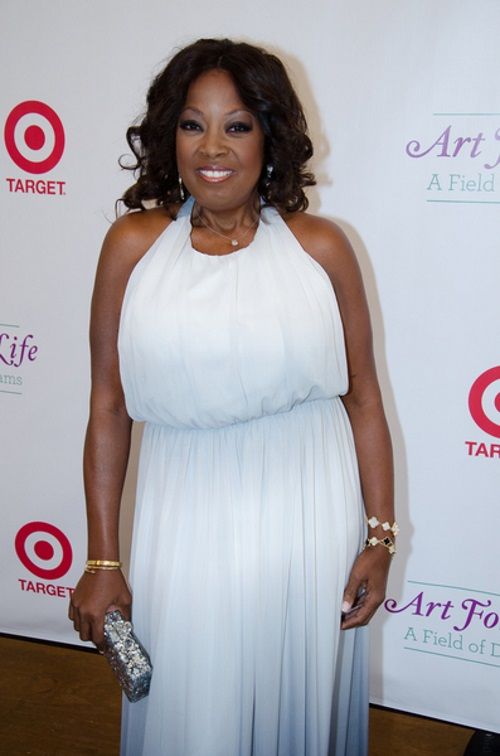 Star Jones served as honorary co-chair of the event.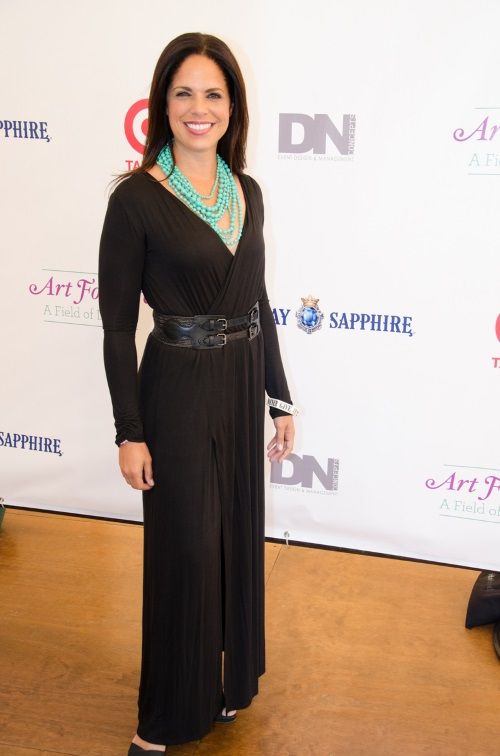 Soledad O'Brien rocked an all black look to serve as emcee for the evening.
TV personality Janell Snowden picked out a fab summer look. She rocked a BCBG skirt, a YSL Clutch and a Top Shop bustier. Cute.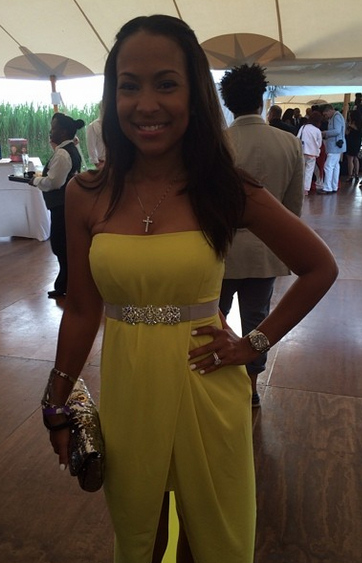 WEEN Co-founder Valeisha Butterfield Jones looked stunning in a BCBG Max Azria canary dress and a Dolce & Gabbana clutch.
Gayle King, rocking canary yellow as well, posed with Tina Cooper.
DJ Kiss kept it summery and fresh in a Fendi dress and white Alexander Wang shoes.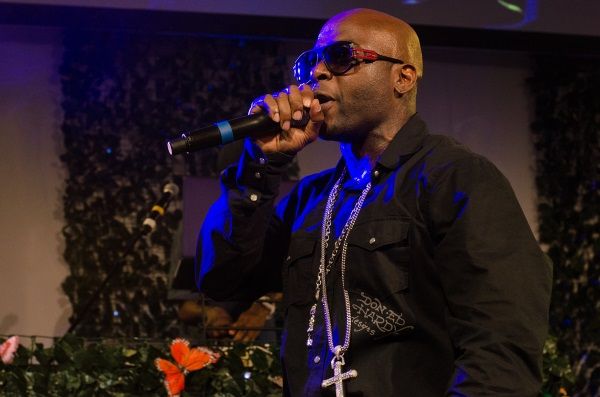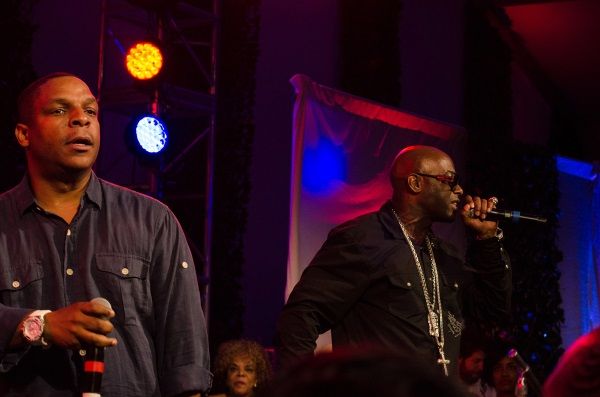 Guests were treated to a performance from Naughty By Nature.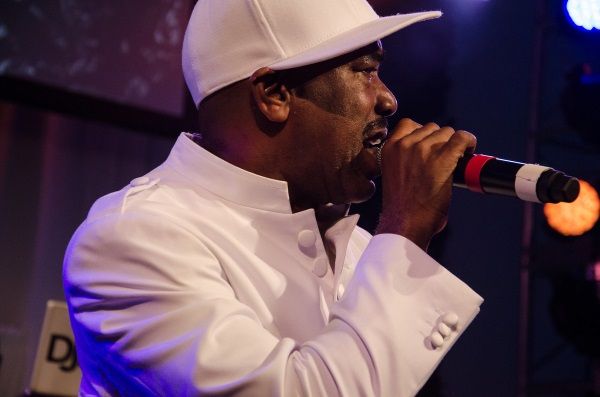 Rap vet Kurtis Blow performed. And yes, dude is STILL break dancing.
And Doug E. Fresh had the crowd on 100.
Russell and Soledad and the kiddies posed it up with the Rush Philanthropic scholarship recipients.
And Russell's brother Danny Simmons, Star Jones and Tangie Murray were also there as usual for the big annual event.
See more pics over on @TheYBFDaily (on Instagram)!
EXTRA:
1. Johnny Rockets employee DIS-R.E.S.P.E.C.T.s the Queen of Soul Aretha Franklin for sitting down to eat her "take out" burger. Story.
2. Homeless man arrested for stalking Rihanna at her SoHo home in NYC. Story.
Photos via Getty/Kenny Rodriguez for Cadillac/TheYBF.com