---
PREVIEWS: Don Cheadle Reveals First Look As Miles Davis + Andre 3000's 'JIMI: All Is By My Side' Official Trailer + "The Real" New Promo
Posted: 08 Jul 2014 08:42 AM PDT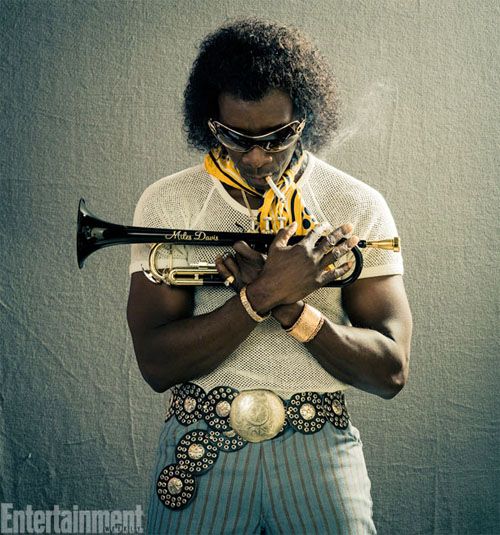 The big screen and daytime television is certainly heating up with these new previews. Check out the first look at Don Cheadle as jazz musician Miles Davis in his upcoming biopic Miles Ahead, Andre 3000 in the first official trailer for Jimi:All Is By My Side and a new promo spot for television talk show "The Real" inside…
We recently told you about Don Cheadle's efforts to raise funds to help back his crowdfunded Miles Davis project. And now, Don has revealed the first look of himself dressed as the legendary jazz musician for the role in the independent film, Miles Ahead.
In his first directorial debut (which he also co-wrote), Don will follow Miles' life as the trumpeter transitions back into music after a five-year hiatus (known as his "silent period) and it will also follow his volatile relationship with his first wife Taylor Davis.
The "House of Lies" actor mirrors Miles in the first pic with a trumpet in his hands, curly wig, a cigarette in his mouth and his 60's attire.
Shooting will finally begin this week in Cincinnati after being in development for nearly a decade!
In an interview with Entertainment Weekly, Don talks about how excited he is to start production, why he decided to turn Miles Davis' life into a movie and more.
Here are the highlights:
ENTERTAINMENT WEEKLY: How does it feel to finally begin production on Miles Ahead—to be in costume and begin this process?
DON CHEADLE: It's a great shot; it's kinda cool, huh? I attribute that to my department to more than anything I'm doing: That's hair, makeup, wardrobe, and props. But it's cool to be sitting on it and have it all begin. At this point, with everything that's happening, its real and surreal and hyperreal and every version of it that I can think of.

So you're a longtime fan; you admired him as an artist and man. How did you decide that you were going to make a movie? It's no small thing to embark on a project like this … especially not in this case, where you're approaching this independently.
"This was something that had been a periphery for me. I never thought about portraying him, really. I had done several other quote-unquote biopics and was always struck by the limitations they presented, because they were trying to be historically accurate. Let's be honest, any biopic is a series of omissions and conflations of events and amalgamations of characters. And you're trying to have a movie experience under three hours, so in the process you condense people's lives from cradle to grave, so things tend to feel episodic and event-oriented as opposed to a story about people and relationships and a character."


"So I didn't want to do another biopic. So when I heard the idea, from various people who had played with him, producers, writers, that this could potentially be something, I thought, 'if the script is great, I would be open to it since he's always been a fascinating figure to me.'"

"And then, in 2008, when Miles was inducted into the Rock and Roll Hall of Fame, his nephew was interviewed and was asked, 'Would you ever do a movie on his life?" He said yes, and that Don Cheadle is going to play him. And I was like 'I am?'"
Check out the full interview here.

And in another biopic....
We gave you a little nugget with the first sneak peek of Andre 3000 as legenadary guitarist Jimi Hendrix in his upcoming biopic. And now, we have the official trailer for Jimi: All Is By My Side.
The feature film is written and directed by John Ridley, who won the Oscar for screenplay adaptation of 12 Years A Slave. One major thing missing from the film is Jimi's orginial music. The estate was not on board for the biopic, so the film will use covers of other musicians' songs Hendrix performed. Hmmm.

Jimi: All Is By My Side hits theaters September 26th. Check the official trailer above.

And on daytime television....
The ladies of "The Real"—Tamar Braxton, Tamera Mowry-Housley, Adrienne Bailon, Loni Love and Jeannie Mai—are ready to take over daytime with a full season.
With shows like "The View" in the midst of finding new co-hosts, "The Real" looks like it may have a good chance against some hefty competition. In the new promo reel, the talk show divas let us know how real it's really going to get their first season. Nothing is off limits with these five bold and opinionated women, who will discuss topics such as their personal lives, trending topics, news, beauty, fashion and a lot more. Check it above.
"The Real" debuts Monday, September 15th the Fox Television Stations and in national syndication. It will rebroadcast during primetime on BET. Will you be watching?

Photos: Entertainment Weekly
NEW MUSIC: Usher's "She Came To Give It To You" Featuring Nicki Minaj
Posted: 08 Jul 2014 08:10 AM PDT
Usher has released another single from his forthcoming album and it features rapper Nicki Minaj. Listen to the funky "She Came To Give It To You" here.....
This week, Usher confirmed that the follow-up to his #1 smash "Goodkisser" will be "She Came To Give It To You." Produced by Pharrell, the song teams him up with rapper Nicki Minaj, who had a memorable cameo on his track "Lil' Freak."
"She Came To Give It To You" follows in the footsteps of Pharrell's "other" smash "Blurred Lines" by updating classics sounds and riffs of the 60s and 70s with a contemporary swing. On the track, Nicki coyly tells him, "Don't be like OJ and forget your glove". Usher leaves very few blurred lines about his lady wanting SEX.
In addition to the new "sound", we've also noticed that Usher has been rocking that fur/raccoon hat a lot lately. Perhaps he hopes he'll have a "Grammy" moment and the hat will take on a life of it's own. Hmph.
Usher's new album, due in September, will feature Diplo, Skrillex, Juicy J, and Chris Brown.
Listen to "She Came To Give It To You"
Photos via Usher's IG
DO WE BELIEVE IT? Chris Brown & Karrueche Tran Allegedly BROKE UP...And There's No "LOYALTY" On Their Social Media ACCOUNTS Either!
Posted: 08 Jul 2014 07:12 AM PDT
The on-again off-again romance between embattled pop star Chris Brown and Karrueche Tran is apparently off again. Take a trip down memory lane inside and see what may have caused a rift between the pair.....
If you were to go looking for a picture of Chris Brown and Karrueche Tran during happier times, you'd have to dig deep because Chris and Karrueche have removed pics of one another from their personal Instagram accounts! That's social media's version of divorce.
According to Radar Online, the pair split up over the weekend, despite partying together recently at the 2014 BET Awards, 1OAK, the Emerson Theatre and celebrating the launch of her limited edition t-shirt days before the "break up". Things soured VERY quickly (while you were popping firecrackers).
Although KT was in great spirits as she partied with Christina Milian and friends for the 4th weekend, reports say a rift was caused after Chris posted a booty shot of KT on Instagram (we grabbed a shot on IG). Radar's source said,
"Karrueche and Chris are done. They're not speaking. It seems she was upset by Chris' photo. "
If true, we're going to hold off on pouring out some liquor for the end of their relationship since we've watched them break up over and over again. But this time....could it be forever?!
Pics via Chris Brown/Karrueche Tran's Instagram
HE SPEAKS: Columbus Short Speaks Out On His MANY Recent Arrests
Posted: 08 Jul 2014 06:26 AM PDT
Actor Columbus Short's rap sheet seems to be growing by the day. After his latest arrest over the Holiday weekend, he's finally speaking out about WTF is going on...
While going through a messy divorce with wife Tanee McCall-Short, Columbus has been having a difficult time with life it seems. From being arrested for public drunkenness during 4th of July weekend, to bar fights to alleged domestic violence involving estranged wife Tanee, things are looking really dicey for the actor/singer.
Columbus appeared to have gotten fired from his big job at "Scandal", even though the official story was that HE decided to depart from the show. And it seems he's now ready to speak out about everything. In a brand new interview with "Access Hollywood"'s host Billy Bush, airing this week, Columbus dished up deets about what's REALLY going on. And he seems to shift much of the blame onto others:
"The last three months have been probably the most trying times of my life....I think there's a time when your personal life gets magnified by who we are as celebrities."
When asked about the Dallas incident on 4th of July: "There's something visceral that happened inside of me, and yeah, I'll say it, even as a black man in handcuffs on the ground, for no justifiable reason at all. I wasn't acting intoxicated. I had had a couple of drinks, but whatever, I was angry and I used my vocabulary to kind of fight that....I didn't get into a fight."
On his "Scandal" departure: "Let's talk about ABC and let's talk about the show 'Scandal.' They did not throw me to the curb like trash - that's my family. They knew that I was going through a tough season and rallied around me and wrapped their arms around me, from Shonda to the craft service man. We're a family and I think at a certain point when you're getting a barrage of stories after stories, ABC justifiably would want to distance themselves…. They did the right thing but I think it takes time to rebuild."
On the "stories" surrounding his many arrests: "I lost a lot of things due to these ugly stories, whether they are true or not, the allegations just put an ugly, nasty taste in people's mouth and that's the unfair part that I've had to weather."
Billy asked Columbus if he thought he had a drinking problem: "To be honest with you, I struggle with medicating with alcohol I think, and that's a real truth. I think that deserves more looking into. If I want to be truthfully honest, I think dealing with the stress of the situations that I've been going through, medicating with anything, I think is dangerous because it becomes a crutch. But it doesn't change it, the situation. That's the funny part- I'm in a season where that's not a part of my life-- alcohol, drugs, those kinds of things aren't around me, aren't in my life, so it was an unfortunate event that happened the other night. Still yet, I think in the past that was definitely a struggle for me."
On the domestic abuse allegations: "Me and my wife, we're going through problems. Serious, serious problems. However, the domestic [violence] part of it… I'm not a physically violent man…. I've never put my hands on a woman, physically, ever, and would not. I was raised by women."
When asked about his estranged wife and if there's any chance for a future together: "This chapter is closed. There's a new chapter, and I'm not the author of this, God is…. But I know that chapter is closed and I'm excited for the next one."
Check out the video below:
The interview airs this week on "Access Hollywood".
Photo via WENN
IN CASE YOU MISSED IT: Omarion Drops "Need That Love" Ft. Shad Moss + Former City High Member Claudette Ortiz Drops "Automatic"
Posted: 08 Jul 2014 05:48 AM PDT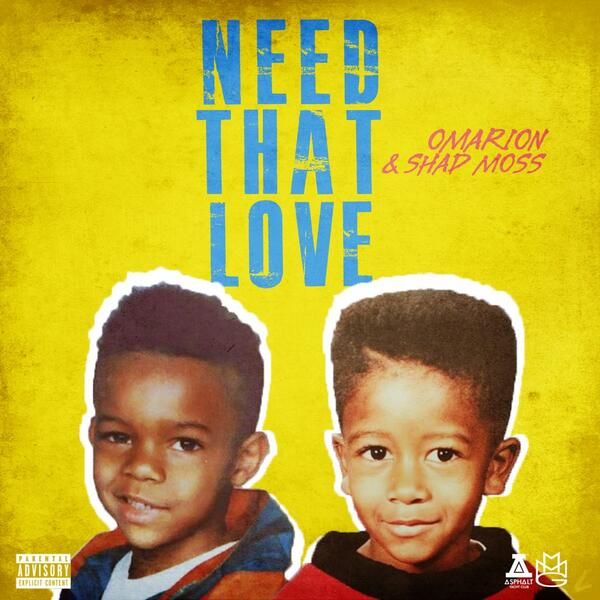 Shad Moss is really pushing this new name change to his government moniker. So he's putting out back to back music under the new name to make it more official. Check out Shad on Omarion's new "Need That Love" track that's giving us an LL Cool J/Boyz II Men vibe, plus "R&B Divas: LA" star Claudette Ortiz is back with new music...
For "Need That Love", Maybach O and Shad sampled some one of our fave songs for the track, LL & Boyz II Men's "Hey Lover" (which sampled Michael Jackson's "The Lady In My Life".)
So, did they do the track any justice? Check it out below:
You feelin' it?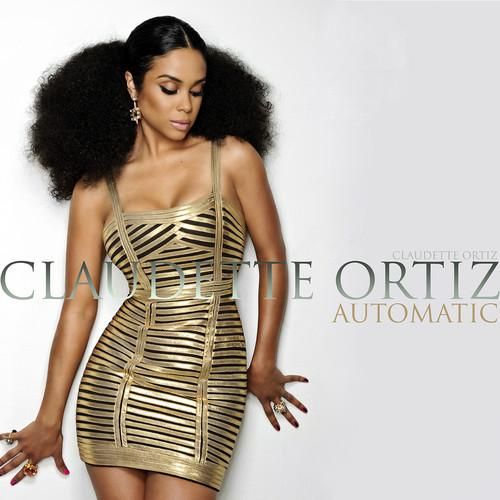 And also on the musical comeback road, former City High member Claudette Ortiz is cranking out something new. With the TV One reality spinoff show gearing up to premiere later this month (July 16th), she's taking advantage of the opportunity of being in the spotlight.
Check out the 5'5-with-brown-eyes singer on her new track "Automatic" below:
The Jerry "Wonda" Duplessis-produced track is giving us Usher's "Good Kisser" tease. You feelin' her new sound?
BONUS: Fresh on the heels of becoming a married man again, The-Dream released a surprise EP Monday night entitled Royalty: The Prequel. And how convenient...he's got a track called "Wedding Bells" on it. Check out the 8-track EP below:
FIRST LOOK: Michael Strahan Covers EBONY, Talks CRUSHING Daytime TV...And That Drama Caused By His Ex-Wife
Posted: 08 Jul 2014 04:55 AM PDT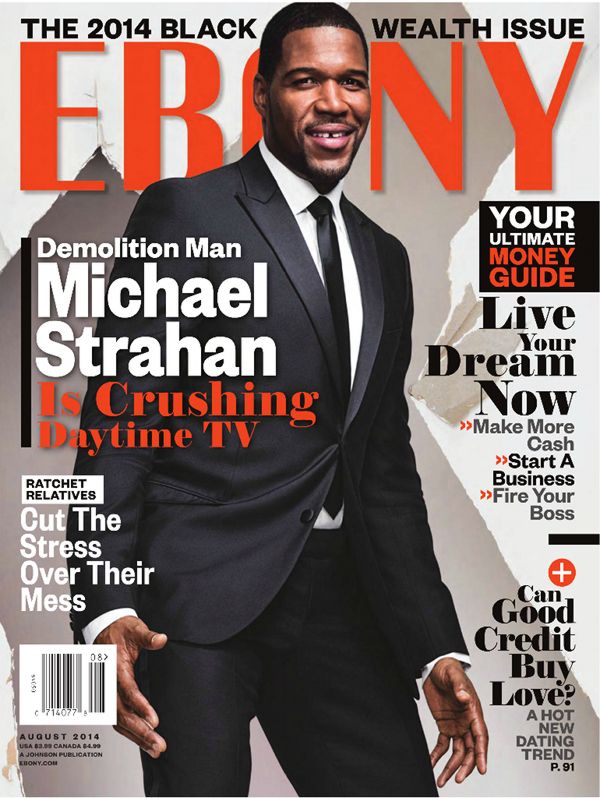 Michael Strahan is taking over daytime TV, so it's only right the man who looks damn good in a tailored suit takes over EBONY mag. Check out his August 2014 cover and what he says about moving on from the drama with his ex-wife...
Ever since Michael's bitter divorce from ex-wife Jean Muggli, his career has been on the rise. He's 1/2 of the "Live! with Kelly & Michael" morning power duo, he recently joined the cast of "Good Morning America", he was inducted into the NFL Hall of Fame, and he's still got his gig as a Fox NFL Sunday analyst.
Oh, and he's a dad to his twin girls whom he shares custody with, all while traveling back and forth between L.A. and New York to care for them and juggle his jobs. And also while doing fiance duties for his bride-to-be, Nicole Murphy.
Now, he's speaking out on what got him to the top.
On his messy divorce
"When you get divorced, people get upset, angry and say crazy things," said Strahan regarding the ugly rumors that circulated during the end of his marriage to Muggli. "You have to take it. But it wasn't easy. It was hard as hell."
On his relationship with Nicole
"For us it's key that we maintain normalcy," said Strahan. "We have a great life. People can buy into their own celebrity, and that's a dangerous thing."
On what being an HBCU grad taught him
"I went to Texas Southern, an HBCU. People can say what they want about those schools, but TSU taught me how to go from being a boy to a man."
The August issue hits newsstands soon.
AGAIN?! Mathew Knowles Gets SECOND Paternity Suit Filed On Him -- TaQoya Branscomb Says 'PAY UP!'
Posted: 07 Jul 2014 09:36 PM PDT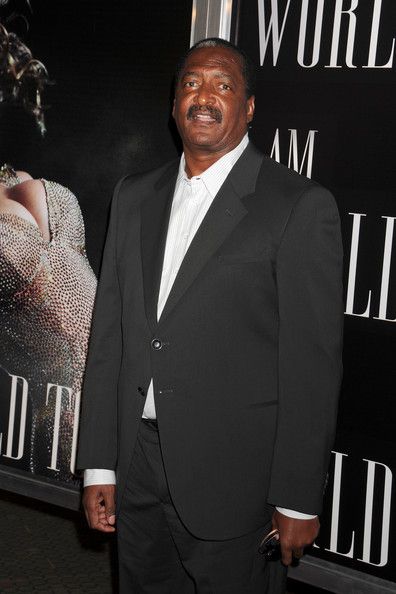 What in the hell was going on in Mathew Knowles' pants in 2010?? Apparently, a party, because a second woman is claiming he knocked her up that year...the same year Tina Knowles filed for divorce. Deets inside...
Alexsandra Wright isn't the only one laying claim to Mathew Knowles as her baby's daddy. TaQoya Branscomb (sigh) recently filed papers saying her 4 year old daughter is Mathew's child!
The 30-year-old Houston-area woman filed a petition on May 30th saying Beyonce may have a secret half sister. According to BuzzFeed:
In the petition, Taqoya Branscomb alleges Beyoncé's 63-year-old father is also the dad of a female child born in 2010 in Harris County, Texas. Branscomb is attempting to make Knowles take a DNA test, and is also requesting child support and money for her attorney's fees.
By the way, 2010 is the same year Mathew finally acknowledged that Alexsandra's son Nixon was his as well. That same year, Tina Knowles filed for divorce after learning Mathew cheated on her and got another woman knocked up. Somewhat close to the same time, Beyonce let go Mathew as her manager.
Recently, Mathew's payment orders were changed from $12,000/month to $2485/month. He has yet to comment about TaQoya. As for who she is, TMZ reports she called herself a "lingerie model" and is now a realtor. Check her pics below: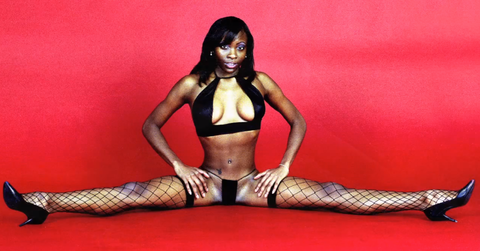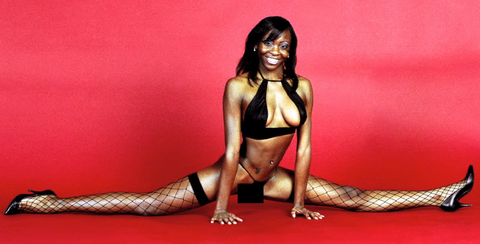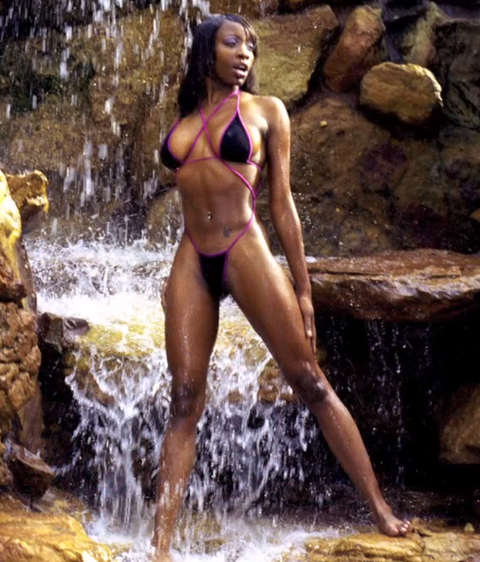 Chile...
Photos: TMZ
YES GAWD: Serge Ibaka & His Naked Body Cover ESPN Magazine's 2014 BODY ISSUE
Posted: 07 Jul 2014 05:48 PM PDT
After you finish throwing your hands up to the sky saying "Thank Ya Jesus" for this cover, NBA baller Serge Ibaka makes our crush even bigger as he talks about his humble beginnings. Check out the OKC Thunder star's sexy new ESPN Magazine's Body Issue cover...where he's baring it all.
In the upcoming 2014 ESPN Magazine Body Issue, Serge Ibaka is gracing the cover nude and looking like....this. *e-high fives Keri Hilson*
The NBA star isn't just showing off his pretty much perfect physique, he also opens up about dealing with his injury during the 2014 playoffs.
On his injury during the playoffs
I told them, "Hell no, no surgery." [The doctors] told me I was going to be out for the rest of the playoffs: "The MRI showed that you are bleeding a lot in your calf and you're going to be out the rest of the playoffs." But my heart was telling me, "You're going to be back."
On his surprise return soon after (and how girlfriend Keri Hilson reacted)
It was not easy, that game, man. When I came back the first game, I was scared a little bit. My girlfriend was scared; she was thinking I was just going to play because of media pressure. And then my sister tells me, "I can't believe you are trying to play today, and yesterday you couldn't walk!" I said "Listen, whatever happens happens, but I need to be out there with my teammates."
On his fitness obsession
I wish I had more body parts that I could work out. If I had my way, I'd be in the gym all day. I love to lift. When I don't have basketball practice, I'll be in a gym for 2.5 hours - 30 minutes abs, 2 hours lifting.
....
If you put some work in, you can have this body. It's not because all basketball players have this body, no. I have this kind of body because I put a lot of work into it. I work out a lot.
On making basketball happen in the Congo as a kid
Our court was the street. We'd collect a lot of plastic bags that we'd put together and it would become like a basketball and we'd start shooting with it. It was expensive to have a basketball. We'd just hang some basket on the street -- something we could just shoot at where the ball could go in. We used a lot of things -- a tire from a bike. That's how we would play.
On choosing basketball over soccer
My father was always pushing me to become a basketball player. In Africa, when you're a kid, every kid loves to play soccer, and I loved playing soccer. But my dad didn't want me playing soccer. He would joke, "C'mon, man, you're too tall!" Then he promised me, "If you start playing basketball, I'm going to give you my jersey." That's one of my favorite things from my dad is his old jersey. He played with No. 9, too. That's where I get my number from.
Check out more of the story over at ESPN before the issue hits stands this Friday. And check out Venus Williams' pic from the issue HERE.
Photo:Peter Happock for ESPN The Magazine
BABY FAB: Halle Takes Flight With Baby Maceo + Beyonce Gives Blue Ivy Cute Afro Puffs
Posted: 07 Jul 2014 05:14 PM PDT
It's not that often that we get to see Halle Berry's baby boy Maceo Martinez. But the little cutie was spotted taking flight with mommy in L.A. yesterday. Check the pic inside, plus Blue Ivy's cute new afro puffs!
As Halle gears up for her the premiere f her new sci-fi CBS series 'Extant' (debuting July 9th), the hot mom was spotted departing on a flight at LAX airport. She was flying only with her baby boy Maceo, and not with husband Olivier Martinez and her six-year-old daughter Nahla. Rumors of Halle & Olivier being on the rocks have been going on for a while now, with them silencing the rumors every now and then with a joint appearance.
Either way, that little Maceo is a cutie!
And speaking of cute babies:
Little Blue Ivy is looking too cute in her new afro puffs. Mommy Beyonce, backstage at one of her On The Run tour stops, snapped a pic of the pair riding out before a show. Of course, most of Blue's face is covered with an "I [Heart] OTR" bumper sticker, but it's definitely an adorable pic.
Blue's rockstar parents, The Carters, hit the stage tonight in Baltimore, so Beyonce posted the above to say Hello. Cute!
Photos: Beyonce's IG/FameFlynet
Common ADMITS Drake "Beef" Was Over Ex-Girlfriend Serena Williams + Jennifer Hudson SPEAKS On Illuminati, "You Will NOT Take The Credit For God's Work!"
Posted: 07 Jul 2014 04:26 PM PDT
Remember that beef between Common and Drake a few years ago? Well…Common is finally admitting that it was over his ex-girlfriend Serena Williams. Meanwhile, Jennifer Hudson speaks on the Illuminati. Deets inside…
Common is known for having a pretty laid back demeanor. So when news surfaced that he had "beef" with Drake, a few eyebrows were raised. Back in 2012, Common dissed Drake twice! Once on a track titled "Sweet" and the second time on Rick Ross' "Stay Schemin' (Remix)."
In a following interview with MTV, Common dished on Drake taking offense to his track "Sweet" saying, "He opened his mouth and said some things, so if that's what he want—all that subliminal [talk]…you could do that too, but say it now."
Shortly after the release of "Sweet," Drizzy responded to Common on the original Rick Ross track "Stay Schemin." Then, Common clapped back on the remix.
NOW…The Chi-town rapper is opening up about what initially started their war on wax. And it's over his ex-girlfriend, tennis champ Serena Williams! During an interview with VLAD TV, the "Kingdom" rapper revealed he felt disrespected by Drake and that's why he came for him. He said,
"I think it was an emotional thing. I was feeling like…the Drake, Serena situation. I didn't know what was going on with that. And I didn't know if he was throwing things, shots at me. Like you know, this my ex. We have gone our separate ways. So unfortunately the war might have been over a girl even though at the time I never said that. It was more or less…like do you respect me? Cause I actually like you as an artist."
Common said he was glad their "beef" didn't escalate to anything physical and that he's a very talented artist who has something to contribute to Hip Hop. He said they chopped it up face-to-face and it ended on a good note. Good for them.
Check it:
Common is dropping a new album titled Nobody's Smiling on July 22nd.
Meanwhile....

Jennifer Hudson is trekking it all across the nation as she promotes her newly titled album JHUD.
Recently the "Walk It Out" singer spoke to DC's Majic 102.3, where she talked about people accusing her of being a part of the Illuminati. You know, about the conspiracy theory that every successful person is part of some group called the Illumanati where they had to scrafice something sacred in order to reach a high level of success.
During the interview with Adimu, JHud opened up about how hurtful and upsetting it is when people try to discredit her work and chalk it up to a non existing factor. Especially when she works so hard to make good music from a positive place.
"I think people find a way to discredit people in everything you do. Nothing is ever what it really is. At the end of the day, we all work hard for what we get and what we do just like anyone else. And it's unfair that some people would be that cruel to impose such negativity on things that is done from a positive place. It's very hurtful and extremely upsetting. Especially coming from a Christian standpoint.
She added,
"Every time I hear stuff like that, I'm like 'You will not take the credit for God's work and give it to Satan! Not on my watch.'"
She still didn't give an official date for her new album but, revealed it will drop in August.
Check it:
Thoughts?
Photos: Getty/Grey Goose
BALLIN': Nas Links Up With Grant Hill, Tamia, Cedric The Entertainer & Shyne At Paris Hip Hop Show
Posted: 07 Jul 2014 03:15 PM PDT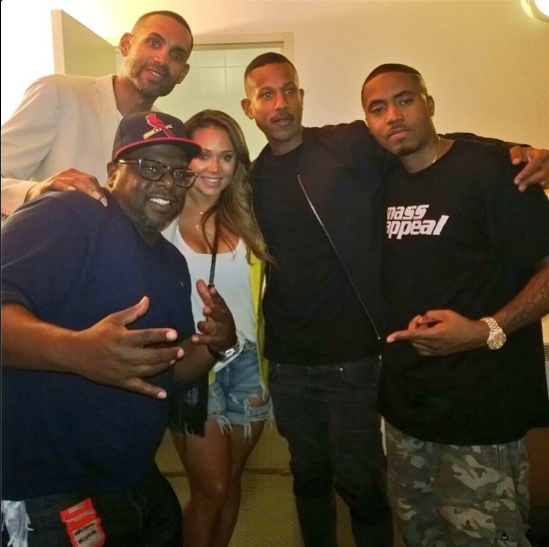 Nas rocked the stage at the Paris Hip Hop 2014 show last night. And former NBA baller Grant Hill, wife Tamia and Cedric the Entertainer and more were there in the fabulous city to take on the show.
Check the pics inside...
Cute cuple Grant & Tamia Hill (How FAB does Tamia STILL look?!) rolled to the Paris Hip Hop Show last night at Zenith Paris - La Villette. And they ended up backstage with Mr. Nasir himself, headline for the night of the show that also hosted performer M.I.A.
Cedric the Entertainer was also there to bring some laughs to the crew. And rapper Shyne is still not back in the U.S. yet...but surely seems to be having a good ol time everywhere else.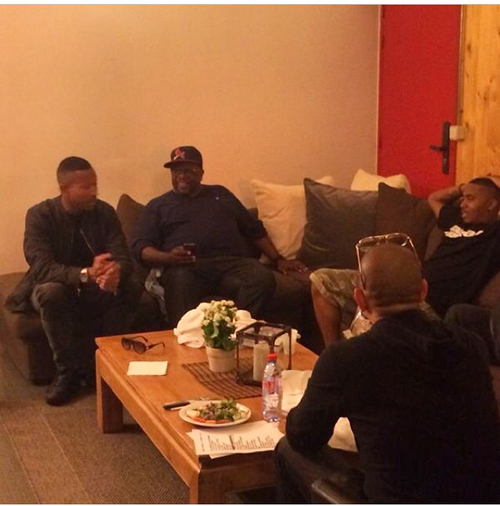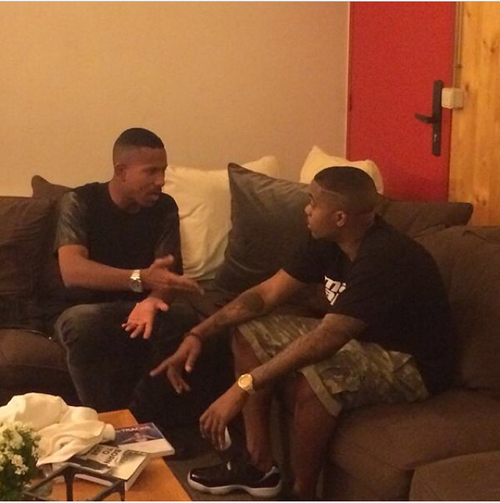 The crew kicked it backstage before Nas went on to perform his entire Illmatc album: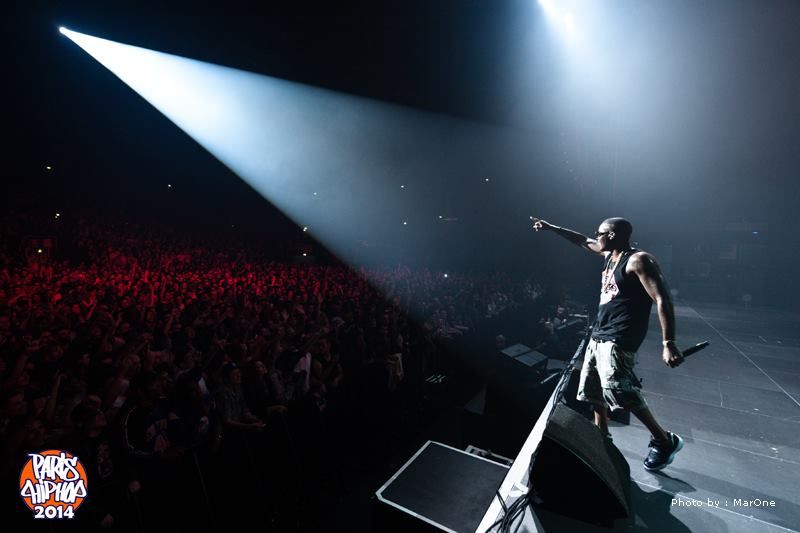 Sexy. Fab times.
Photos: Grant's IG/Shyne's IG/MarOne for ParisHipHop2014's FB

PARTY GIRLS: Christina Milian & Karrueche Tran Have POOLSIDE Fun With Amber Rose & Friends In Malibu
Posted: 07 Jul 2014 01:58 PM PDT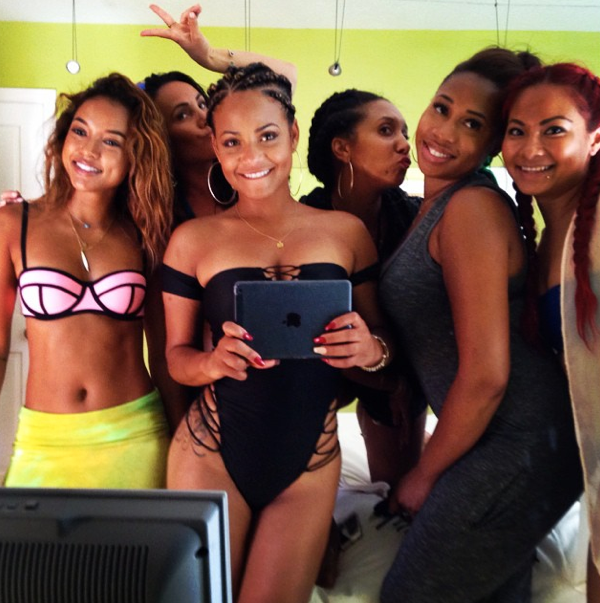 After news that her ex-husband The Dream got married to his new chick surfaced, Christina Milian, Karrueche Tran, Amber Rose and her girls booked it over to Malibu. See their poolside pics inside…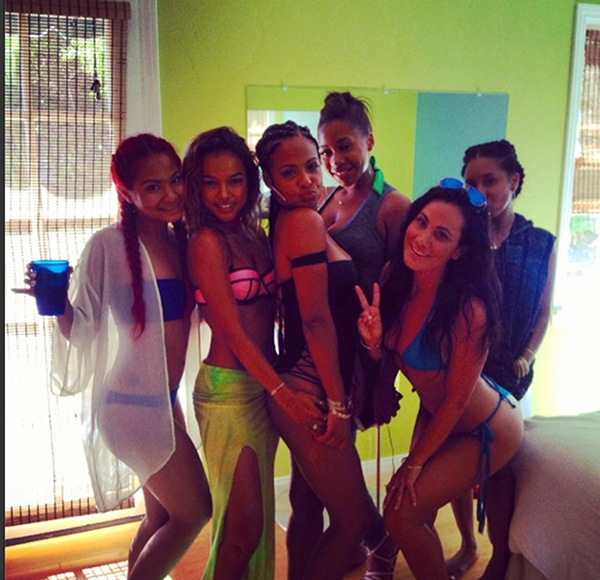 Summer is officially in full swing. And Christina Milian plans to make the most of it. And she should, especially after the recent break-up with her ex-fiance Jas Prince. Chick just wants to have fun, so she rounded up Karrueche, Amber Rose and few of her girlfriends for some fun in the sun at the Kia Motors Malibu Beach House.
Rocking a sexy black one-piece swimsuit from NastyGal and some fresh straight-back cornrows, Christina smiled as she cooled off in the pool with her friends.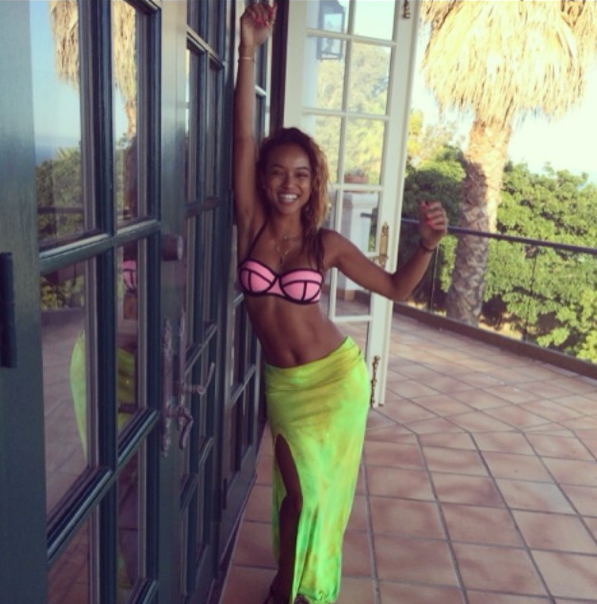 After celebrating the launch of her limited edition V/SUAL t-shirt in L.A, Kae left Breezy behind for a summer fun trip with her girls.
Amber Rose has been heavy on the promo circuit promoting her new movie, "School Dance," also starring Kevin Hart and directed by Nick Cannon. She took some time out of her schedule to party it up with X-tina and friends.
And then Christina and some of her crew participated in one of her favorite things to do. They hopped on Sypders (below) to roll through Malibu. She captioned, "Turn up on the Spyders! #RideASpyder @dubldee @heartbreakkid87_ @daveophilly #malibu! #tinaturnup #miliansister"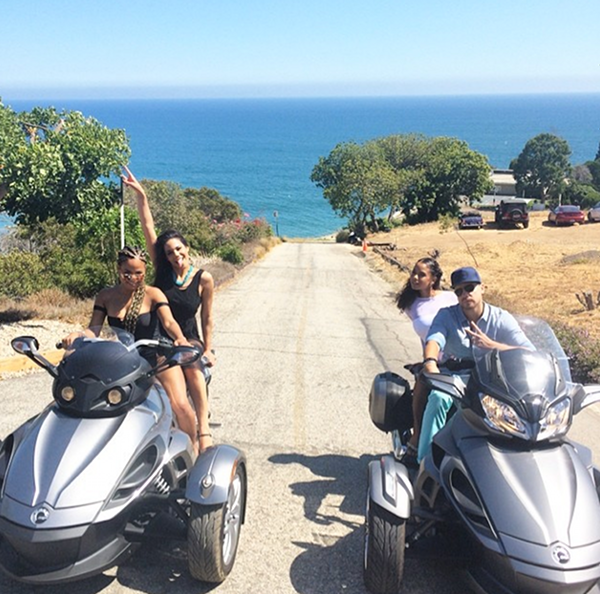 Fun times.
EXTRAS:
1. Pictures of Columbus Short have surfaced of him sitting on the curb in handcuffs after he was arrested on the 4th of July for public intoxication. Sighs… STORY

Photos: Christina's IG/Kae's IG
ESSENCE WEEKEND ROUND UP: Erykah Badu, Tamar Braxton, Jill Scott, Common, Elle Varner, August Alsina, Sevyn Streeter & More Hit The Superdome
Posted: 07 Jul 2014 12:32 PM PDT
Erykah Badu, Tamar Braxton, Lionel Richie and Charlie Wilson took over the final night of the Essence Music Festival Sunday night at the Mercedes-Benz Superdome in New Orleans. While Jill Scott, Common, Elle Varner, Sevyn Streeter, August Alsina and more were spotted at other festivities throughout the weekend. Pics inside…
We were on the scene in New Orleans all weekend getting the Essence Fest scoop from the Convention Center festivies to the Superdome festivies to everything else. We've been giving you instant coverage straight from the scene of the Fest all weekend over on our Instagram, and now we've got a serious round up.
Essence cover girl Erykah Badu slayed the Mercedes-Benz Superdome stage in New Orleans last night for Essence Music Festival's 20th anniversary, which saw a record-breaking 550,000 attendees. After performing a slew of her classics, she ended with an all-time favorite "Bag Lady." Before starting the track, Ms. Badu screamed to the fans, "Ok, this is your last mothaf*ckin' chance to sing – where my tenors at?" Oh Lady E...

And before she took the stage....
Ms. Badu posed it up in the media room in a printed one-piece and some Nikes. Love her.
In the midst of her Love & War tour, Tamar Braxton made a stop on the main stage at the 2014 Essence Fest. After overcoming a recent collapse on stage, it looks like Tamar hasn't missed a beat.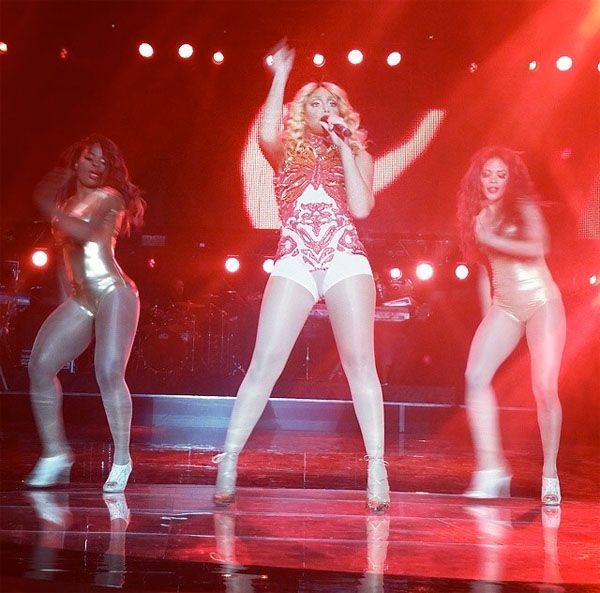 The "Hot Sugar" chick had a solid performance…no lip-syncing. She congratulated herself (typical) for finally making to the main stage after releasing one album and a 13-year struggle. She said, "SHE is on the main stage boo." Work!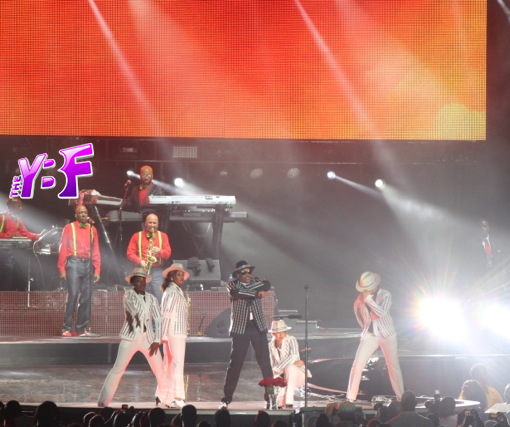 Charlie Wilson stole the show with an amazing performance, singing his hits "There Goes My Baby," "Beautiful", and more.
During an emotional moment, Uncle Charlie cried as he shared his rags-to-riches testimony. He told the audience God delivered him from cocaine use and homelessness, bringing fans to tears.
Headliner Lionel Richie finally took the stage, belting out some throwback Commodores tracks. He then sang "Easy" saying, "Let's make this one big karaoke night cuz I realize y'all know the words better than I do." Ha!
Unfortunately for Lionel, many fans decided to exit left after Charlie's performance. Lionel did a lot of talking and a slew of ballads during his set, which the crowd didn't seem to be totally feeling.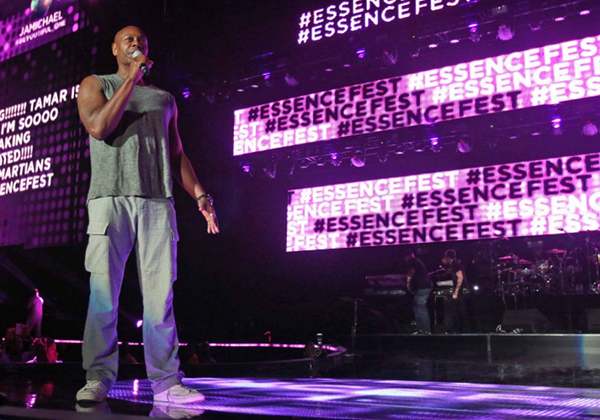 Dave Chappelle made a surprise guest appearance to introduce his friend Erykah Badu. After his intro, Dave thanked his fans for helping him sell-out his 10-day comedy tour for "what they called my big comeback show."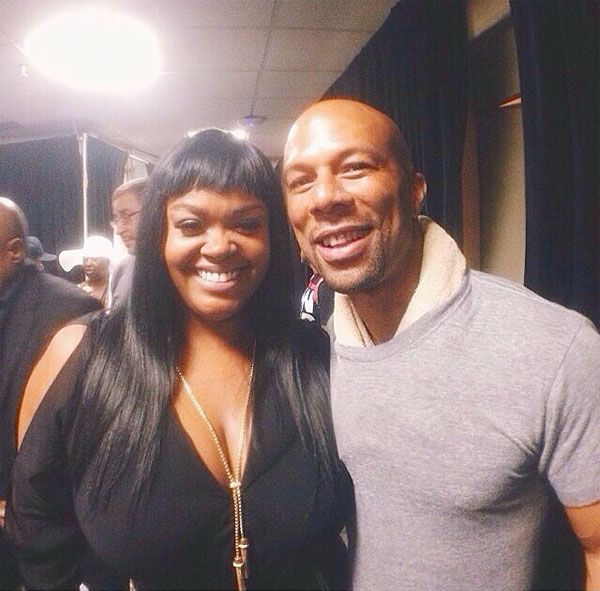 Jill Scott and Common caught up with one another for a cute photo-op after she took the main stage Saturday night.
;
On Friday night, Common hosted the Grey Goose Le Melon party at Eiffel Society nightclub in New Orleans.
Jazz pianist Robert Glasper was all smiles backstage with "Cold Case" singer Elle Varner before she hit the stage at the ESSENCE Superlounge.
Raheem DeVaughn aka The Love King took his talents to the FORD Superlounge for his set.
And before Raheem took the stage, Sevyn Streeter performed a few of her hits on the FORD Superlounge stage.
Since ditching "R&B Divas LA," Kelly Price is getting back to the music. She performed and promoted her new album Sing, Pray, Love Vol. 1: SING, which is in stores.
Sexy actor Lance Gross and TLAM2 star Regina Hall (pictured with Verizon Wireless executive Krista Bourne) attended the Verizon Wireless dinner at Dooky Chase restaurant Sunday night.
"It Won't Stop" singer Sevyn Streeter and New Orleans native August Alsina were hugged up in the media room. Mmmhmmm..
"Options" singer and New Orleans native Luke James was spotted grabbing a bite to eat at Gene's Po-Boys. And he was with this mystery woman below: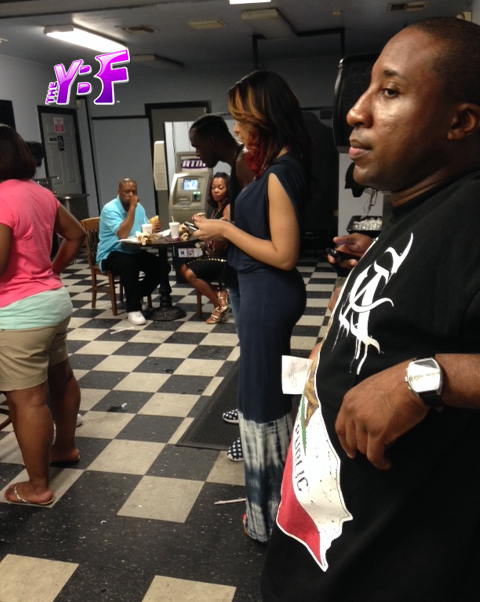 It could just be a friend, team member or family member, since he's in a relationship with Beyonce's back-up dancer Kim Gingras.
Former "Single Ladies" star Laz Alonso partnered with Marriott International to surprise a group of Essence Fest attendees in New Orleans. Laz gifted the unsuspecting guests tickets to see Prince on Saturday night.
And he snapped a surprise selfie with the winners. Nice!
TLAM2 star Taraji P. Henson caught up with Trayvon Martin's mother Sabrina Fulton backstage.
And before Sevyn took the stage in the superlounge…...
Sevyn celebrated her 28th birthday with a private dinner in New Orleans surrounded by family, friends and a few celeb friends. Trey Songz, Tank and Raheem DeVaughn came out to Muriel's restaurant show the "It Won't Stop" singer a little love. Tank and Trey even serenaded the R&B songstress as they wished her Happy Birthday.
Peep the party pics: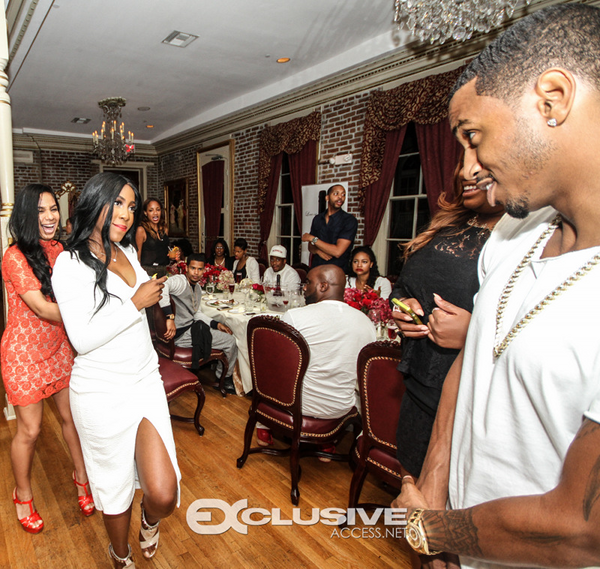 Bottoms up!
Fun times.
Photos: Exclusive Access/Chris Mitchell/James Turner/Essence Mag IG courtesy @michaelrowephoto/@wamart1965/@jvincephoto/@robsoul/@fiyamediamogul/@stlouisamerican/@shesatamartian/@ubringmejoi
DO WE LOVE IT?! Ciara's New Faux Locs Look
Posted: 07 Jul 2014 11:43 AM PDT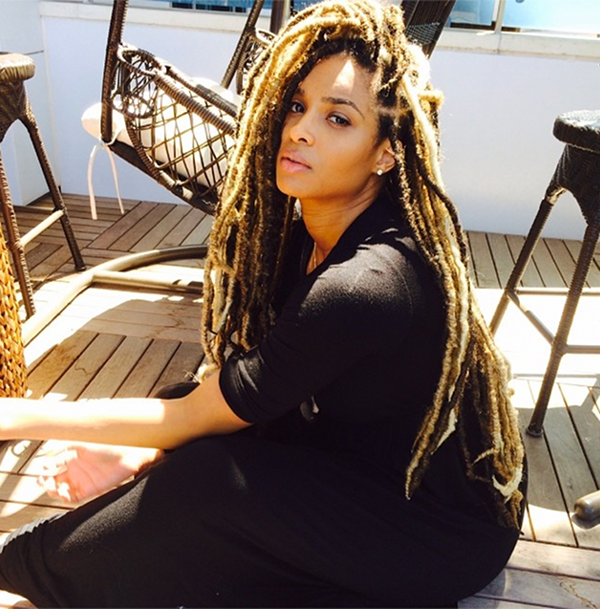 New mommy Ciara is rocking a new look. Check out her new faux locs she's showing off and decide if we love 'em...
Looks like Ciara's ready to slow wine her way back on to the scene. The "Promise" singer showed off her new faux locs while having some L.A.-chill time in the sun on Sunday. She's keeping her post baby body under wraps still, but she's giving us an interesting summer change-up with the hair: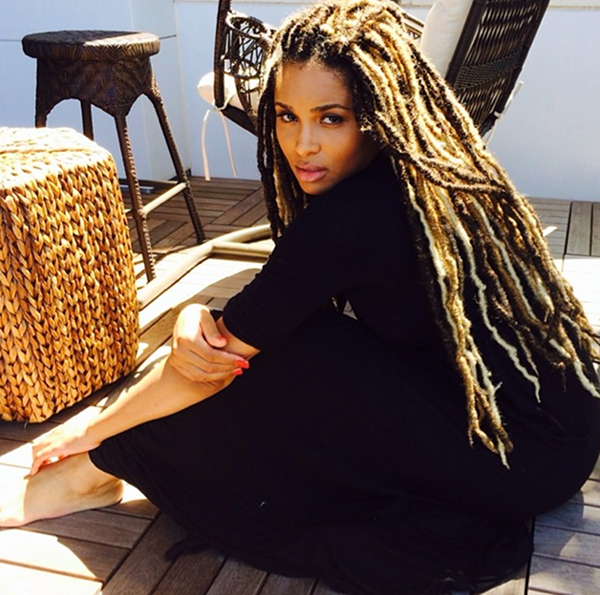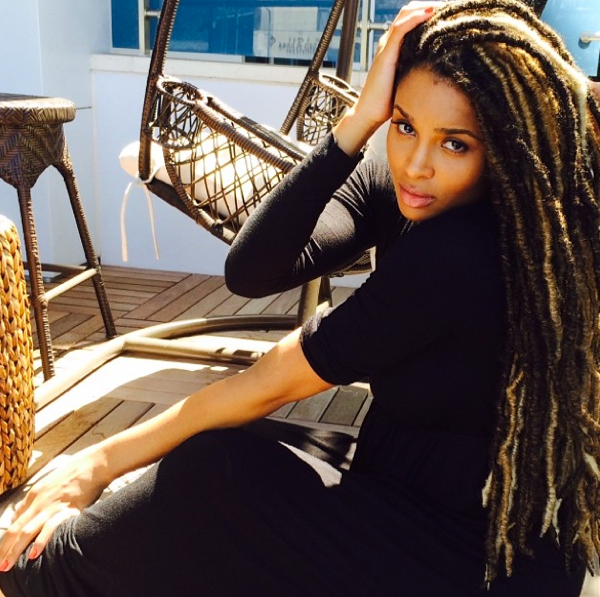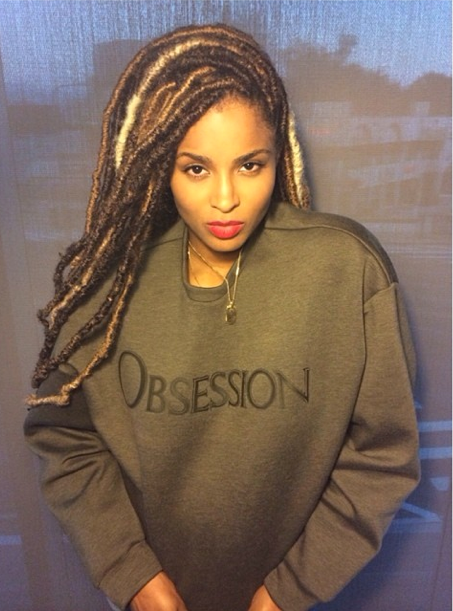 And she's already back to work. She posted a pic of herself rocking a Clavin Klein 'Obsessed' sweatshirt and revealed to fans she's back on her grind.
So...are we feeling her new look?!
Photos: Ciara's IG
Sherri Shepherd FINALLY Addresses Leaving "The View" On-Air, Claims The BIBLE & Respect For Barbara Walters Are The Reasons...
Posted: 07 Jul 2014 10:44 AM PDT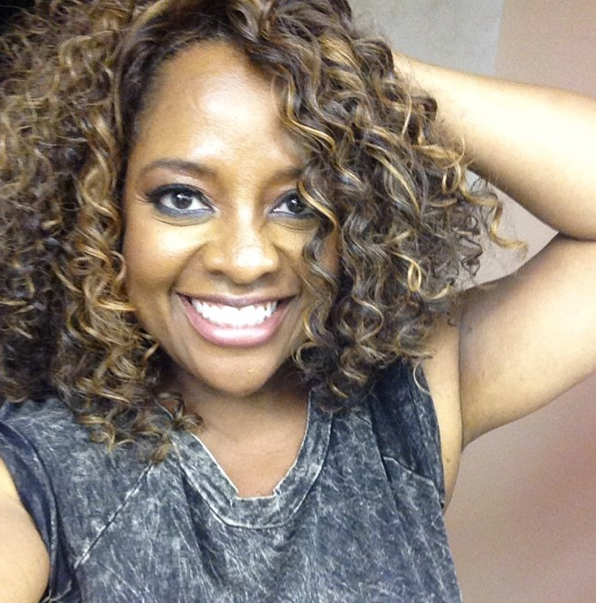 In the first new episode of "The View" since it was announced she was leaving, Sherri Shepherd reveals the reasons why she will no longer be a co-host And it's rather…interesting to say the least. More inside….
After the semi-shocking news of Sherri Shepherd's departure from the hit ABC talk show "The View," we were left wondering the real reason behind her sudden up-root.
Up until today, she (and the rest of her co-hosts) have remained mum on the issue. The shows last week were pre-taped, but Sherri didn't speak out via social media either.
But today, Sherri finally spoke her piece on why she's leaving.
At the beginning of today's live episode, Sherri told viewers:
"I didn't want to do anything to distract from Barbara Walters and our celebration of her retirement in May," she said. "You guys know that I often talk about my faith. I'm a woman of faith and seven in the Bible is the number of God's completion. And I've been here seven years, and my time at The View is complete."
Umm…ok. She added she had some "exciting news" to share as well and will do so at a later time on the show.
Co-host Jenny McCarthy also spoke about her departure. During the broadcast she said, "After much consideration, I've taken a new job that will allow me to do what I do best, which is talk without having to interrupt anyone."
Well...We hear the real reason Sherri is leaving is due to her not getting as high of a raise as she wanted....but that's none of our business. Check out video of Jenny & Sherri's announcement below:
Wonder who they are FINALLY going to choose to fill those seats. Ross Matthews, Mario Cantone, and Rose O'Donnell are reportedly on the short list...
Photos: Sherri's IG