---
NO BABY MONEY HERE: LeBron James Quietly Pockets $30 Million From Sell Of BEATS + Michael Jordan Is TECHNICALLY A Billionaire
Posted: 13 Jun 2014 08:55 AM PDT
LeBron James is set to stack $30 million from the sell of BEATS headphones. Find out how inside, plus Michael Jordan just nabbed BILLIONAIRE status....
Bron Bron may be having a rough time during these NBA Finals, but his bank account surely isn't. ESPN reports that Mr. James is about to make a $30 million profit (in cash and stocks) off the sell of BEATS headphones to Apple....and all he did was wear them.
In a recent example, while James was leading the Heat to a victory over the Indiana Pacers in the Eastern Conference finals, sources say the 29-year-old was finalizing what is believed to be the biggest equity cash payout for a professional athlete in history as part of Apple's recent $3 billion purchase of Beats Electronics. Sources briefed on the situation say James realized a profit of more than $30 million in cash and stock in the Beats sale after he had struck a deal to get a small stake in the company at its inception in 2008 in exchange for promoting its high-end headphones.
Now THIS is a boss move. Signing an equity deal for a product you're probably going to wear anyway, where you in turn have some type of ownership in the product you promote. And even with striking a deal for just 1% of the company....dude just made $11 million more than his Miami Heat salary. Congrats!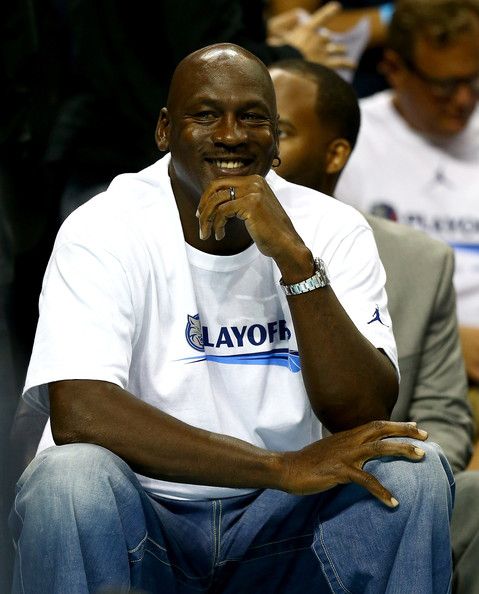 Speaking of money makers, Michael Jordan just made a major business move that seems to have nabbed him that billionaire status. Forbes reports that all of MJ's NBA team (Hornets) owning moves and his sneaker moves have paid off. Especially his latest.
Our net worth figure for Jordan uses the $600 million figure. The Hornets have $135 million of debt, which makes Jordan's equity in the team worth $416 million. After subtracting all the cash Jordan has invested in the team, we estimate his net worth outside of the Hornets to be $600 million, giving him a net worth of a $1 billion.
Get it!
Photos: Getty
Trina TWIRLS Her Baton On "106 & Park" + Kelis Makes SURPRISE Appearance At Smirnoff's Ultimate House Party
Posted: 13 Jun 2014 07:52 AM PDT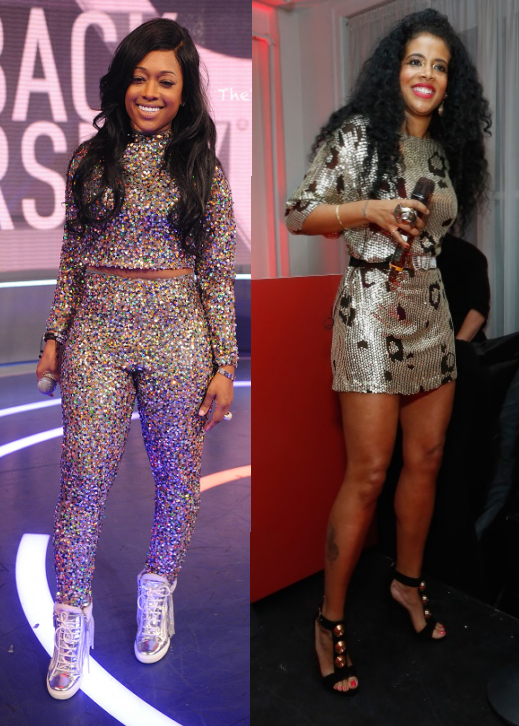 Trina and Kelis were both in NYC yesterday, performing their classics and promoting new projects. And looking extra glittery while doing so. See the ladies inside and watch Trina's throwback to her majorette days......
Trina appeared on "106 & Park" yesterday, in a super ruffled top we're not loving, where she celebrated the 15th anniversary of the release of her debut album Da Baddest B*tch. Don't act like you weren't blasting that album daily when it dropped. We surely were.

Trina talked about her upcoming album and also revealed that she's working on a new fragrance (she hasn't named it yet).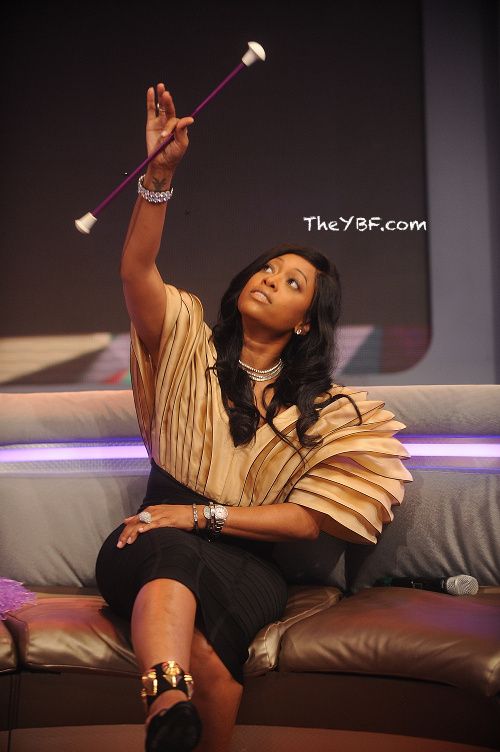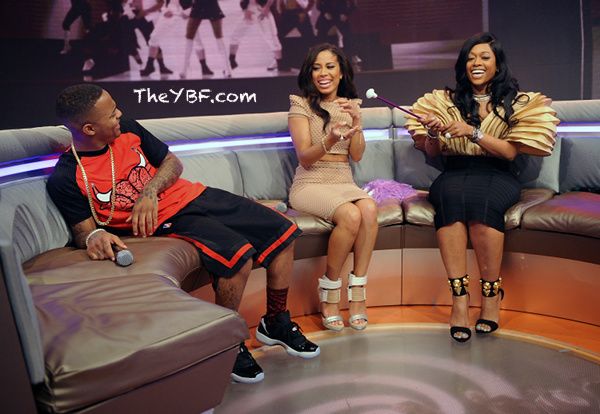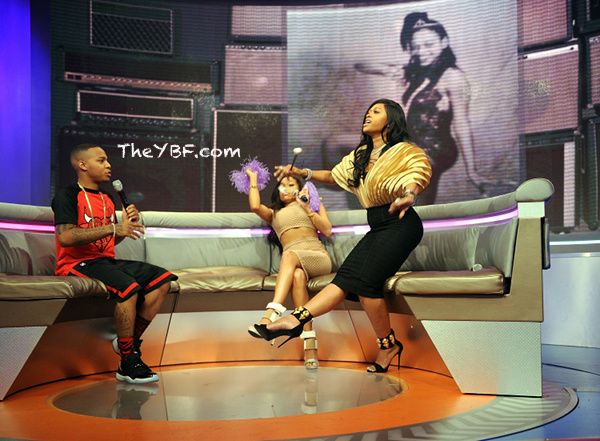 In honor of "Throwback Thursday" Trina paid homage to her days as a majorette in high school. Trina was captain of the majorettes (she twirled for two years) and during her segment, she showed that she still has baton skills!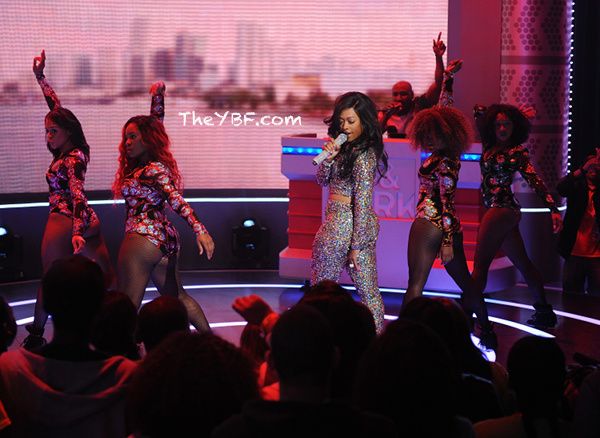 Later on, she changed into an outfit full of glitter and hit the stage to perform some "throwback" hits. If you whispered to yourself that her entire career is a throwback, stop it! *snickers*
Watch Trina's amazing baton routine and her performance:
Also in NYC......
Last night, Kelis made a surprise appearance at a party thrown by SMIRNOFF Vodka and Spotify. Dubbed the 'Ultimate House Party' and held at Gary's Loft, Kelis hit the stage to perform songs from her latest album and her new track "Bounce" featuring Calvin Harris.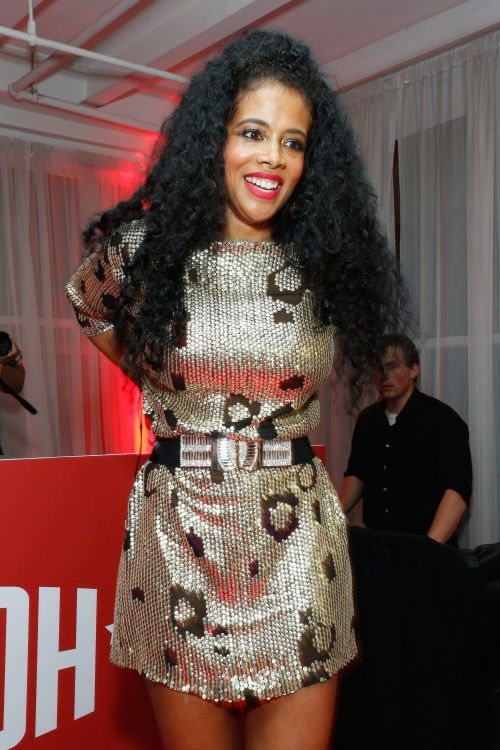 Kelis rocked a Jeremy Scott sequined dress for the occasion. She's looking good these days.
Tonight, Friday June 13th, she'll perform at the iconic Webster Hall.
Photos via BET/Getty/Wireimage
Stalker Claiming He's Sanaa Lathan's HUSBAND Found SLEEPING In Her Home!
Posted: 13 Jun 2014 06:15 AM PDT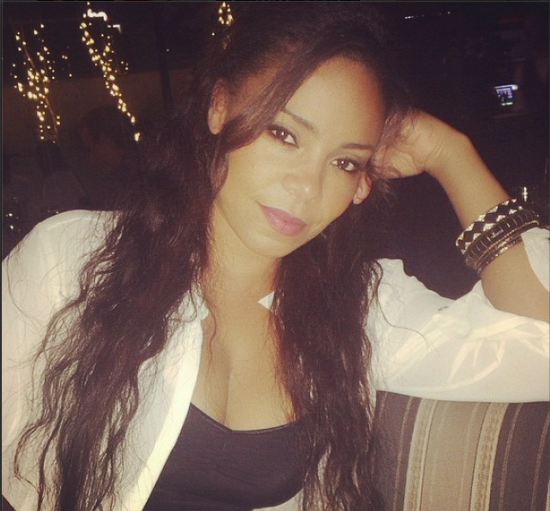 Gorgeous YBF chick Sanaa Lathan has a stalker, and he's gone as far as breaking into her home! Read the crazy story about him falling asleep in her laundry room inside...
Best Man Holiday star Sanaa Lathan is being stalked by a man who's under the impression that they're married! She does have the effect on folks. But get this...her "imaginary" husband broke into her home AND went to sleep!
Last Friday, Sanaa took out a restraining order on 28-year-old Shawn Caples, after contractors found him asleep in her laundry room. Hmmm...was he looking for panties?
They sent him on him way...but he came back later...once Sanaa was home. She reportedly yelled at him, "get the f*** out of here" before calling the cops.
Then.....
He came back 3 days later and Sanaa was forced to hid in fear! Shawn is behind bars now (arrested for stalking, according to TMZ) and has been ordered to stay at least 100 yards away from Sanaa once's he's released.
Fame is NOT for the weak chile...
Extras:
1. Gary Dourdan issued a bench warrant after he blows off court date. Story
Tamar Braxton PERFORMS In Atlanta, Hits The "TLAM2" After Party WIth Tiny Harris, Trina Braxton, Lisa Nicole Cloud & More
Posted: 12 Jun 2014 03:00 PM PDT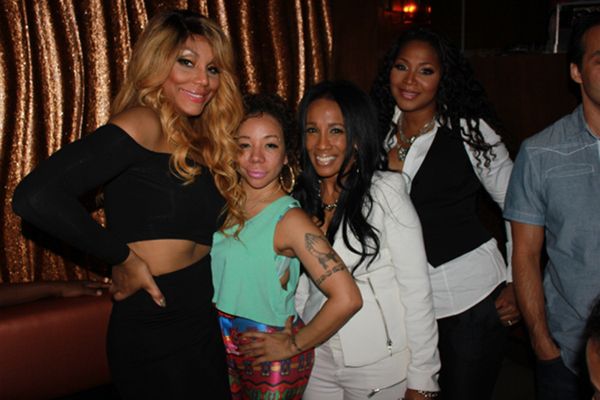 "Love & War" singer Tamar Braxton thrilled her ATL fans with a standing room only concert last night before hooking up with her girls at the TLAM2 premiere afterparty. See pics inside...
"The One" songstress Tamar Braxton and her "Love And War" Tour rolled through Atlanta last night where she performed at the Tabernacle.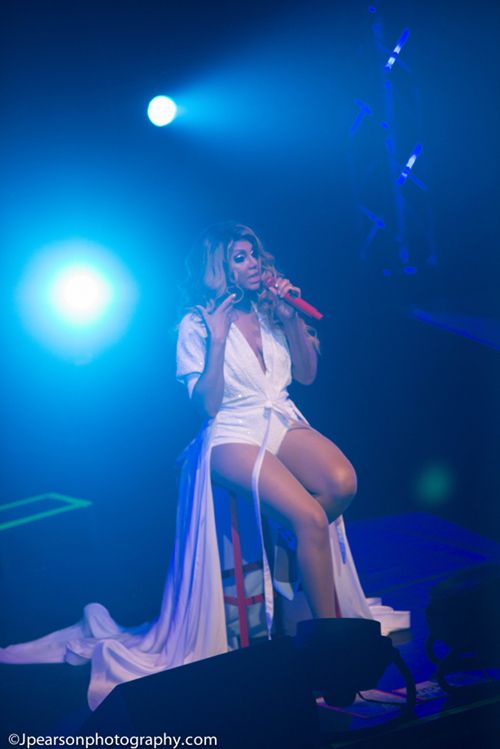 During a recent interview with UPSCALE, Tamar revealed that her musical success has had a positive impact on her relationship with her husband/manager Vince Herbert, causing them to communicate more.
In the audience....
Clearly ignoring the advice of her mother-in-law, Tiny Harris is still in dem streets. Without her husband.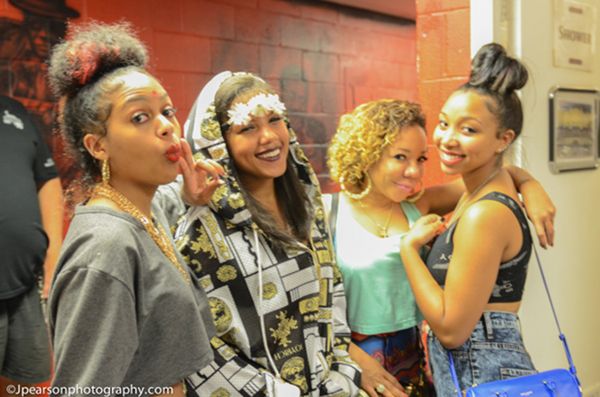 Tamar's BFF Tiny and The OMG girls were in the audience rooting for her and cheering her on. Tamar and Tiny have seen a lot of each other over the past few days as they also partied at Buckhead's Bottle Bar a few days ago.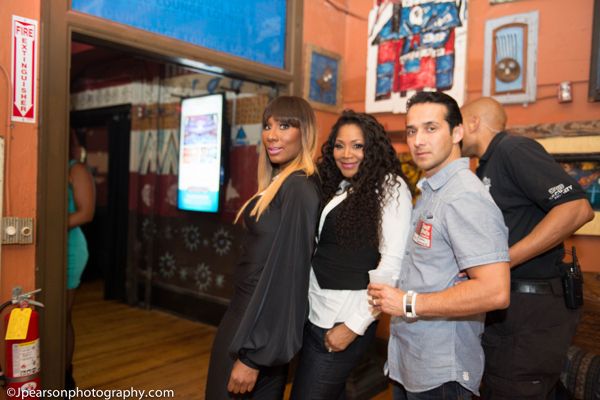 Tamar's sisters Towanda and Trina came out to show their support. Trina's hubby Gabe was also there. It looks like he's officially won her back. No divorce after all?
After the concert......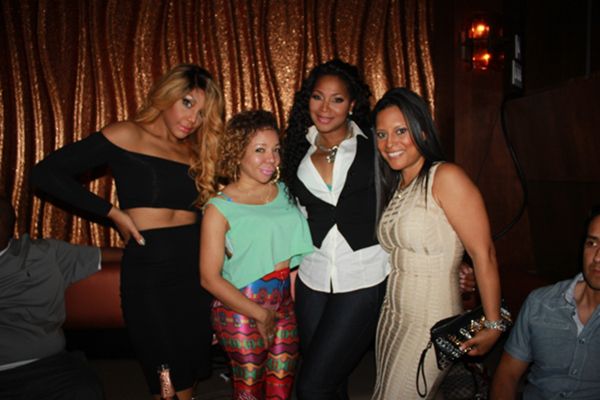 The ladies jetted over to Suite Lounge to hang with a few other celebs at the TLAM2 premiere after party. "Married 2 Medicine" star Lisa Nicole Cloud was among the partygoers.
Fun times.
Photos via Jerome Pearson
IN THE CLEAR: Colin Kaepernick Will NOT Be CHARGED In Sexual Assault Case, Tweets RESPONSE
Posted: 12 Jun 2014 02:47 PM PDT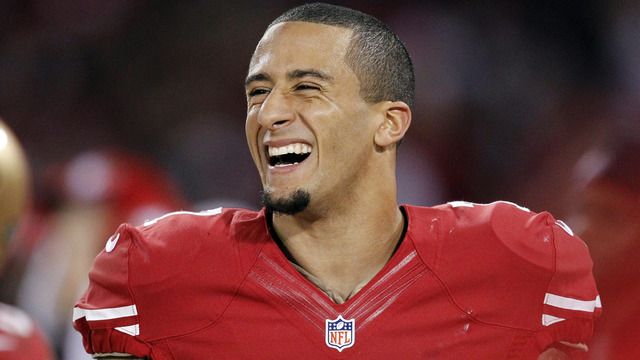 Cops in Miami have cleared Colin Kaepernick of any wrongdoing in a sexaul assault case filed against him. Find out why authorities say he's innocent and see his response inside...
Colin Kaepernick will NOT face any charges stemming from a sexual assault case filed against him and two other NFL players in Miami, FL.
A few months ago, we told you about a woman claiming she smoked weed with the men and was intimate with Colin that night, yet "sex" did not occur. Then she said she blacked out and ended up in the hospital. Now, The Miami-Dade State Attorney's Office has announced that Colin has been "exceptionally cleared."
In official documents obtained by TMZ Sports, prosecutors determined, "There is no evidence to prove beyond a reasonable doubt that any crime was committed against the complaintant."

Colin responded to the good news saying,
And get this, investigators noted that the woman "could" have been under the influence of bath salts. SMH.......
Photo: AP/GETTY
EXCLUSIVE: Michael Ealy's Father's Day Wish Makes Us Crush Even Harder -- "I Just Want A Smile & Playtime With The Toy Trucks!"
Posted: 12 Jun 2014 02:23 PM PDT
As if we didn't already have the biggest crush ever on the sexiness that is Michael Ealy. We caught up with the blue-eyed Think Like A Man Too star at this week's premiere in Miami....and he told us the cutest Father's Day wish ever.
Check it inside...
TheYBF.com was on the scene of the Miami premiere of TLAM2 this week, and we just had to talk to Michael Ealy about this surprise son, Elijah, he sprung on the world during an interview earlier this year.
As for what he's looking forward to this Father's Day, he said the cutest thing that totally made us melt.
"Well I am out on the road all this week, I don't get home until Father's Day," he told YBF Miami correspondent Adrienne Fleming. "All I need for him to do is smile and I'm good. I don't need a tie, I don't need a present, I don't need a breakfast, I just need him to hug me and let's go play with his toy trucks."
Oh, we have toys too Michael. Nevermind.
When asked about his favorite parts of fatherhood, he dished to us:
"Those moments that you don't catch on camera. The moments where it's just you and him in the room, you are together as a family and you are the only people in the world that exist."
Awwww....
Michael also starred in another relationship rom-com flick this year, About Last Night. And if you're wondering about his take on the Venus vs. Mars schools of thought when it comes to the battle of the sexes, he believes you MUST take the time to understand the opposite sex.
"I think it is important to fully understand how the opposite sex thinks. I don't think you can think like the opposite sex but I think you can understand how they think. And I think that can help in figuring out when compromises are needed. "
Can this man teach a class somewhere, please?
Think Like A Man Too hits theaters June 20th!
Photos: DJ Apollon & Adrienne Flemming for TheYBF.com
"TLAM 2" Promo Tour Jets To ATLANTA + The Cast, Ludacris & Eudoxiee, LeToya Luckett, "LAHH ATL" Cast & More PARTY IT UP
Posted: 12 Jun 2014 01:03 PM PDT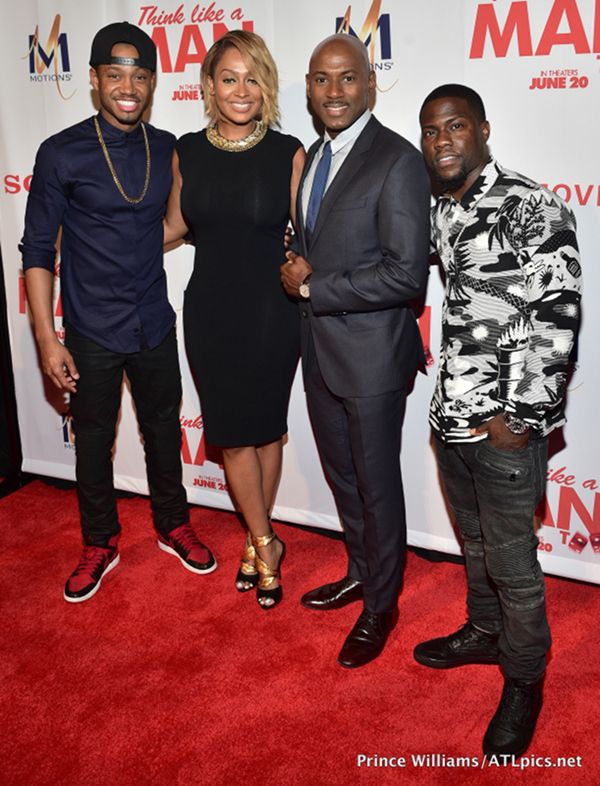 The stars of Think Like A Man Too are making some serious promo rounds this week. They're jetting to a different state everyday, and the buzz for the flick is off the charts.
Check out the cast and Romany Malco at last night's ATL premiere at the Regal Cinemas & afterparty at The Suite Lounge with The Braxtons, the stars of "LAHH: ATL", Ludacris & Eudoxiee, and more...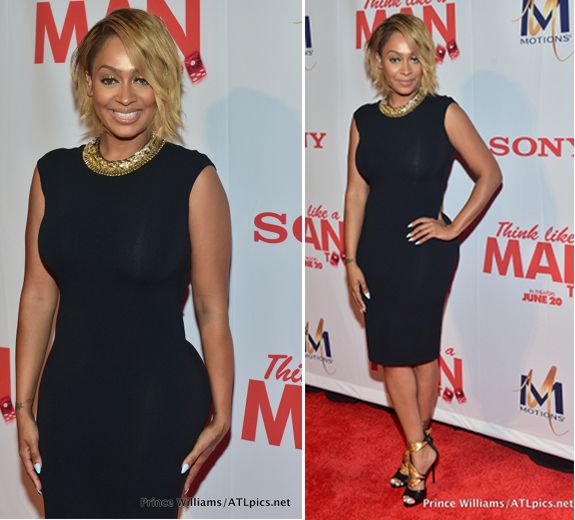 Hot mama LaLa Anthony rocked a curve hugging little black dress for her umpteenth stop on the TLAM2 promo tour. Loving this blonde bob, and the shoes are perfection.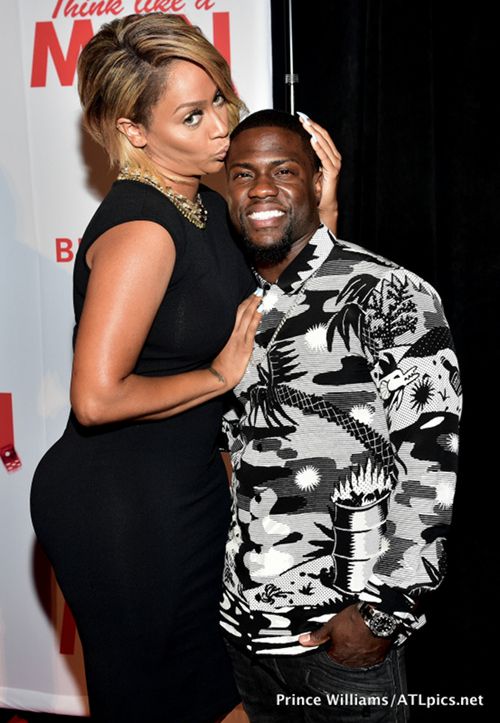 Ha!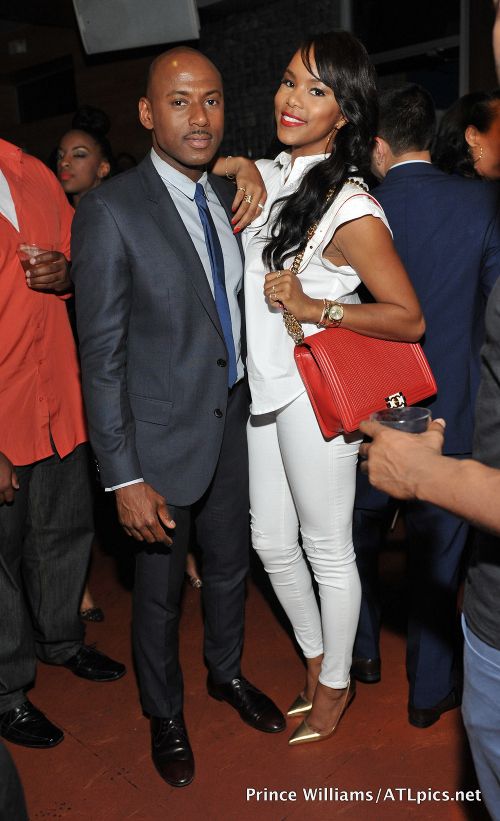 Star Romany Malco posed it up with a white hot LeToya Luckett at the premiere.
And Ludacris and girlfriend Eudoxiee arrived holding hands.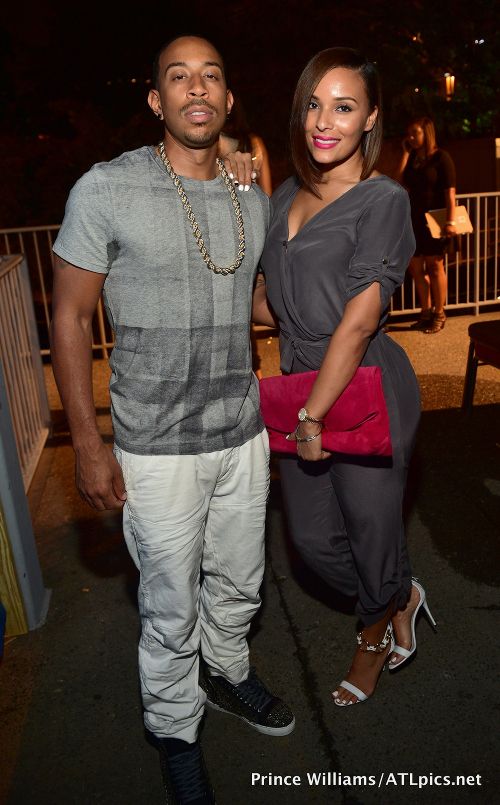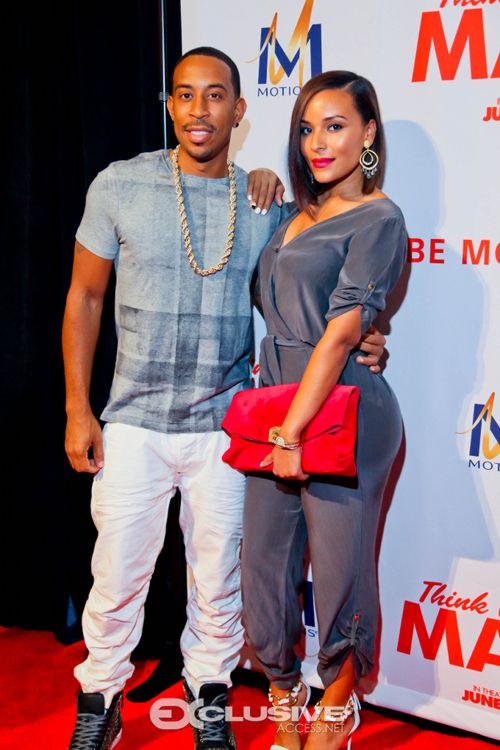 And stpped to pose it up together on the carpet.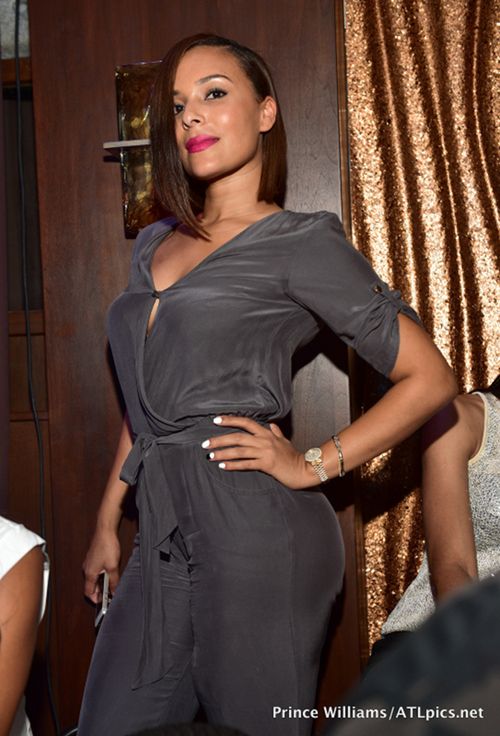 Cute look for Eudoxiee.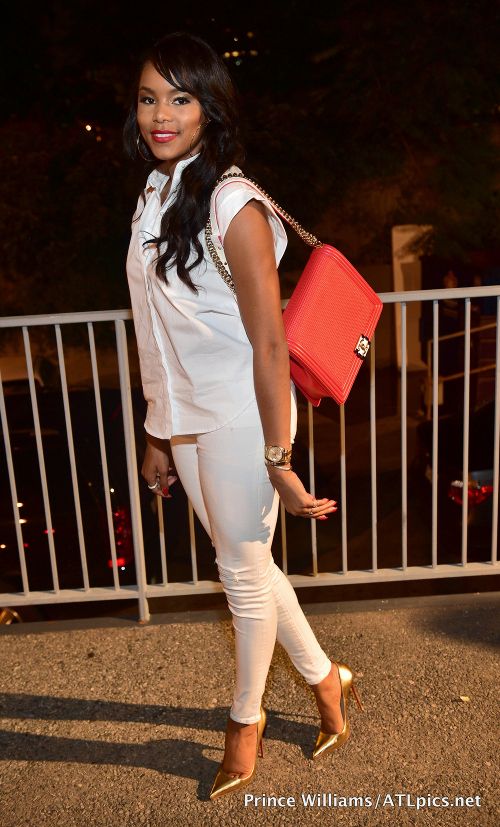 And LeToya looked cute as always in a casually chic white look and gold Louboutins.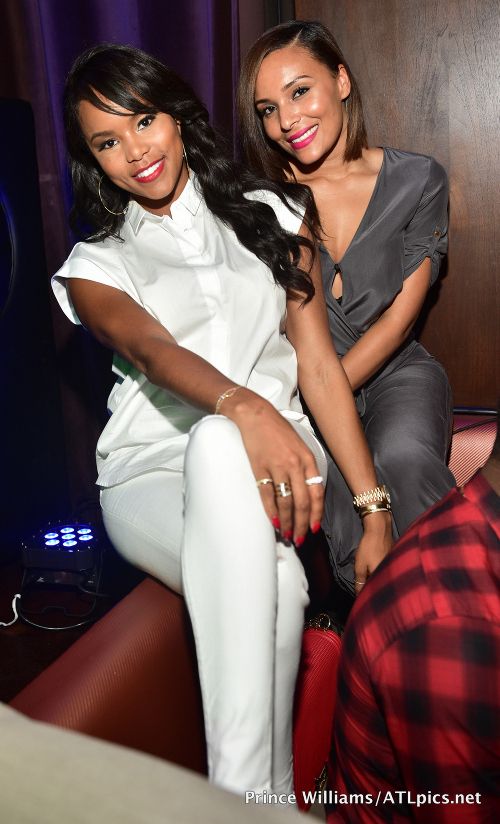 The besties posed it up together.
And Tamar Braxton was nearby showing y'all she's gotten snatched since having the baby:
"The Real" co-host had a show earlier in the night, but made an arrival tot he afterparty with her man Vince.
Comedian Deray Davis was there to help his homies celebrate: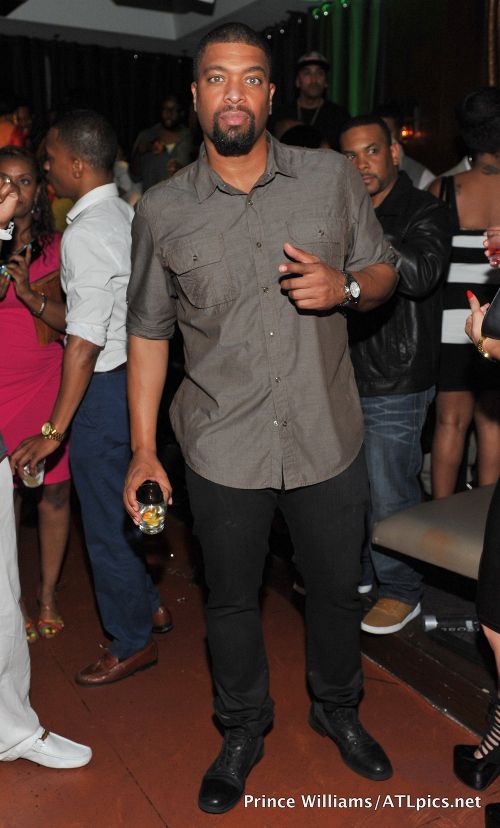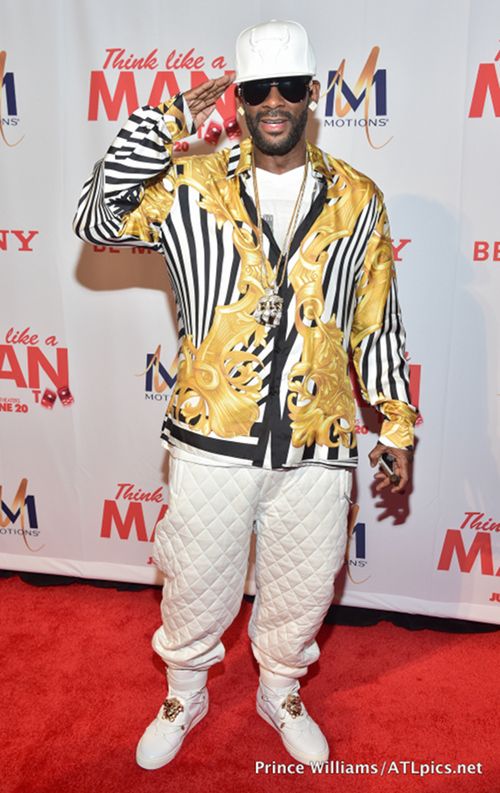 And R.Kelly looked like he woke up in 1994 and hit this carpet like he just KNEW this ish was fly.
Reality chicks Tameka Raymond (of the upcoming "Atlanta Exes"), Bambi, Erica Dixon and Karli Redd were all there soaking up the camera action: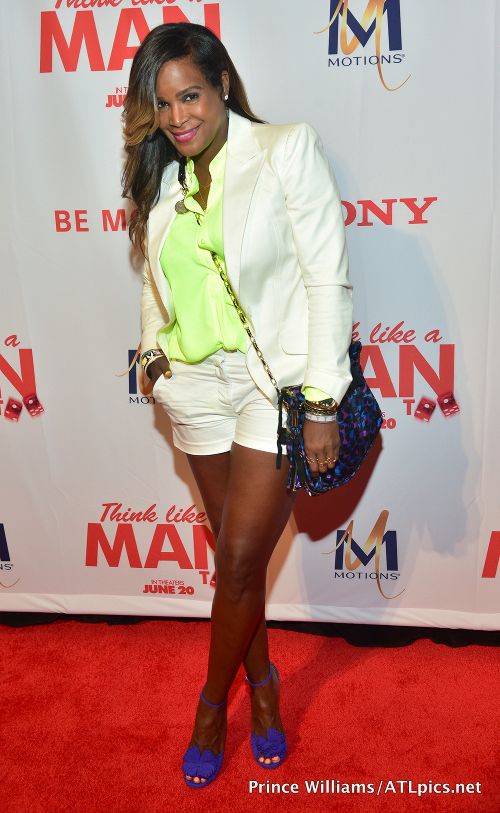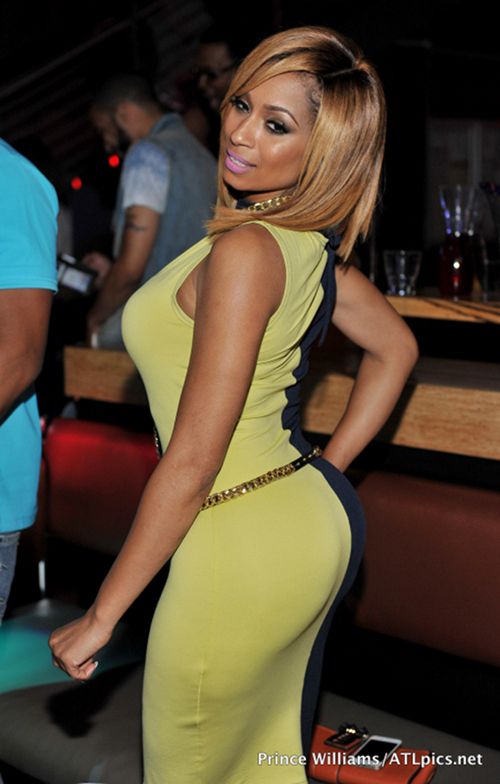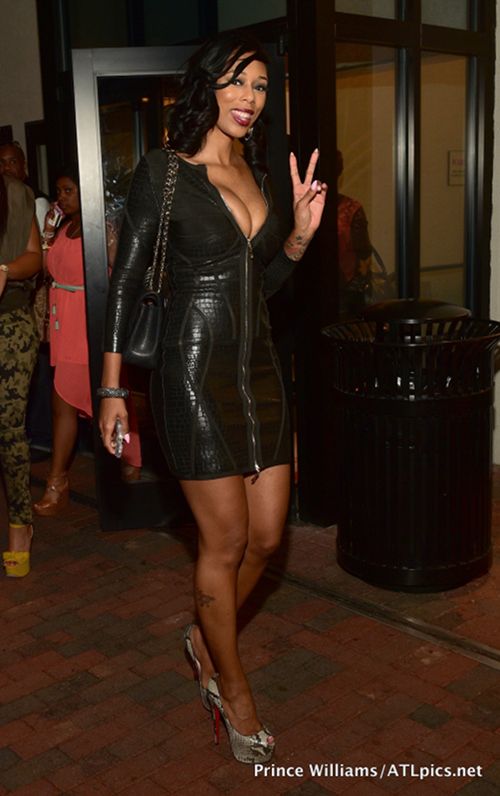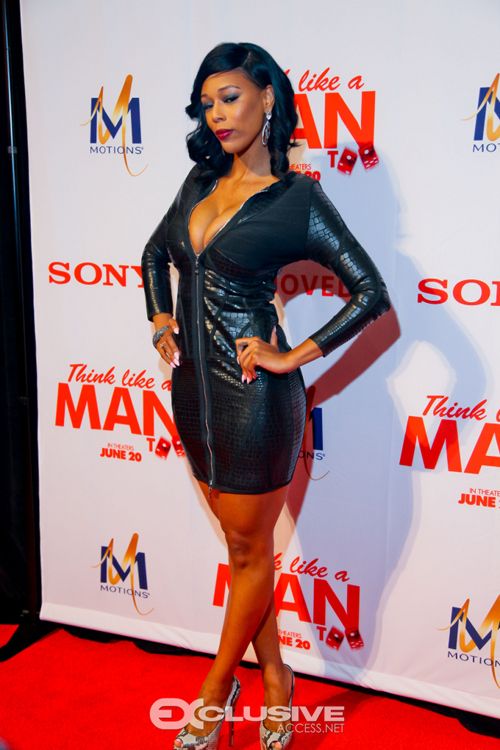 And Mama Dee: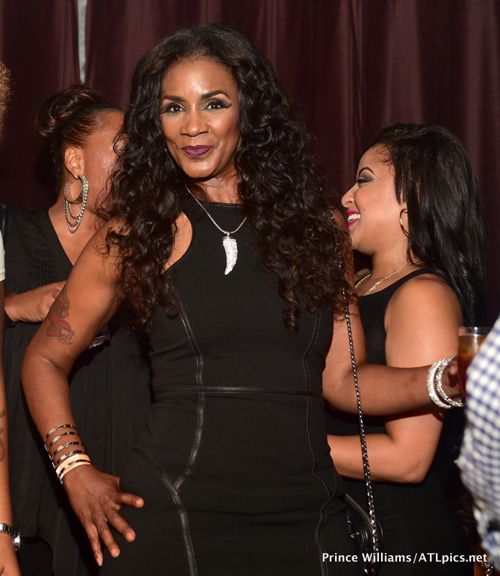 Looked like a hot vixen mess. Gotta love her though...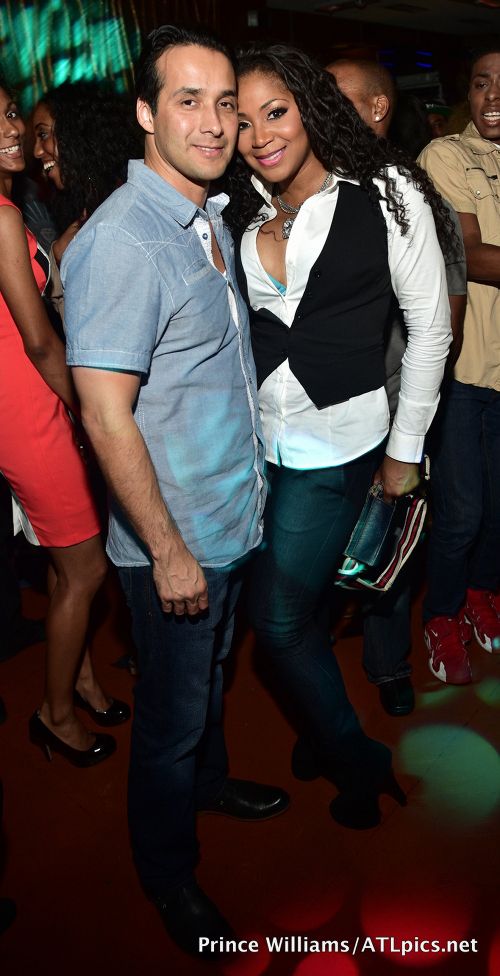 Looks like Trina Braxton is STILL with her husband Gabe. We're convinced those two are just toying with the idea of a divorce for a storyline on "Braxton Family Values".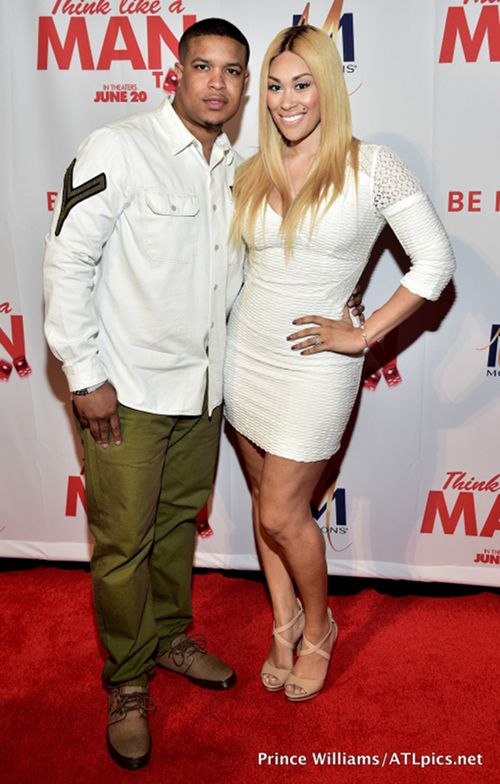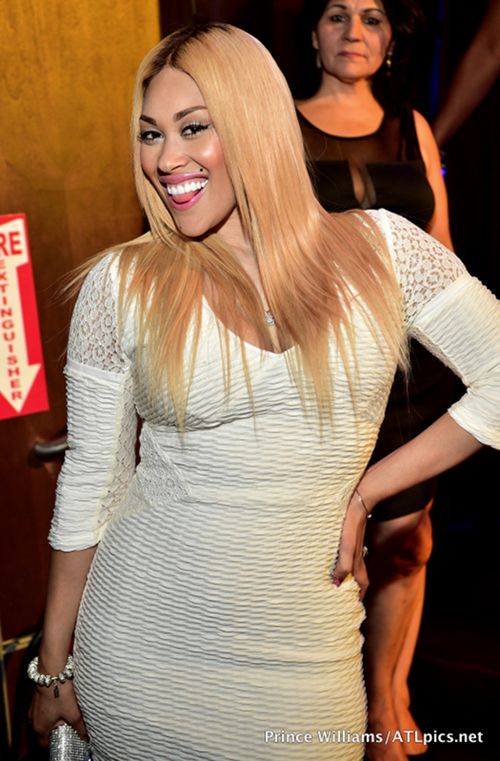 KeKe Wyatt and her husband made an appearance. The blonde is growing on us.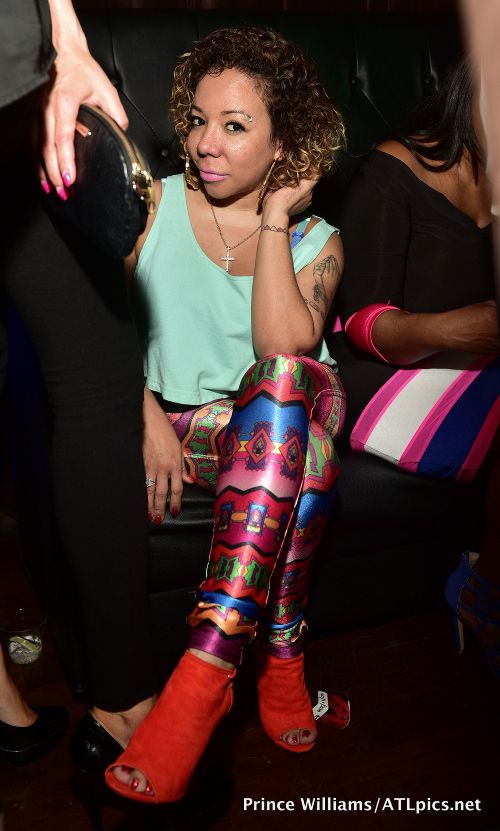 Tiny spent the night with the girls, again.
Dice partied it up with Carmon (Kandi's bestie) and friends.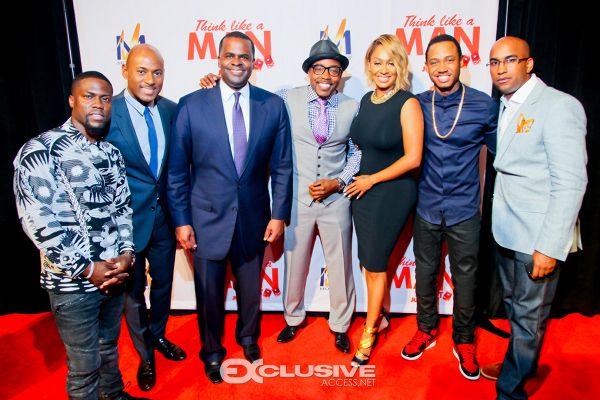 And Will Packer, director Tim Story, and ATL Mayor Kasim Reed posed it up with the cast. Fun times.
BONUS: La, Kev, Will & Terrence hit up CNN this AM to have some more fun: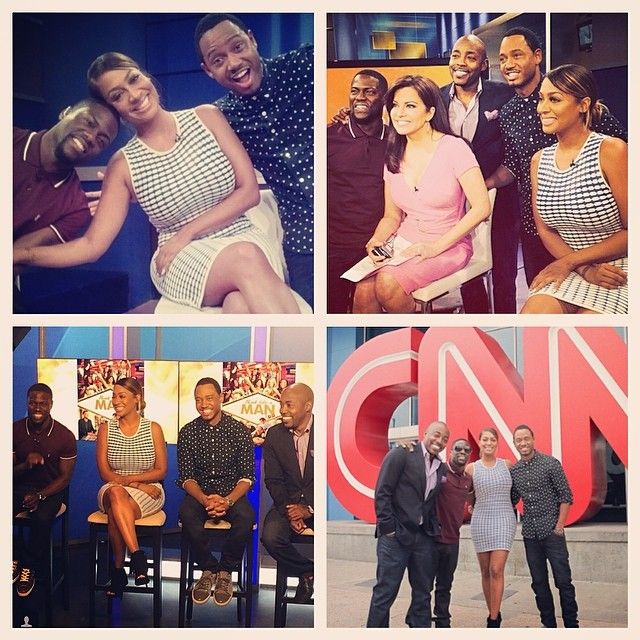 Photos: ExclusiveAccess.net/PrinceWilliams/ATLPic.net/Jonell Whit/LaLa's IG

DADDY DEAREST: 50 Cents Shares Pic & Video Of Two-Year-Old Son Sire, Whom He Now Claims
Posted: 12 Jun 2014 11:39 AM PDT
What a difference a few months make. Now that he's disowned his oldest son, Marquis, 50 Cent has become a doting dad to two-year-old Sire Jackson. See the pic and video he shared inside...
Once upon a time, 50 Cent seemed to not want anyone to know that he had a baby with former vixen Daphne Joy...but things have drastically changed. Following that HUGE domestice violence dust-up a few month ago, where we first learned about the existence of young Sire Jackson, 50 Cent has done a 180 and is now openly claiming Sire as the heir to his thrown.
He shared a new photo of Sire (who's ADORABLE) with the caption, "He's gonna be a better version of me. Little BIG MAN #smsaudio #animalambition #power"
He's also introducing young Sire to the finer foods. He recently posted a video of the little munchkin, who he calls "Little 50" (the same name he used to call Marquise, running around a fancy steakhouse and pointing at expensive bottles of wine.
It's a cute video and we're happy to see 50 embracing fatherhood. At the same time, it's bittersweet because we watched him do his olest son Marquis so dirty RIGHT BEFORE OUR EYES. SMH......
Photos via 50 Cent's Instagram

Robin Thicke DEDICATES New Album To His Estranged Wife, Titles It "Paula" + Terry Crews' Wife Rebecca Crews LAUNCHES Singing Career With Jazz Single
Posted: 12 Jun 2014 10:57 AM PDT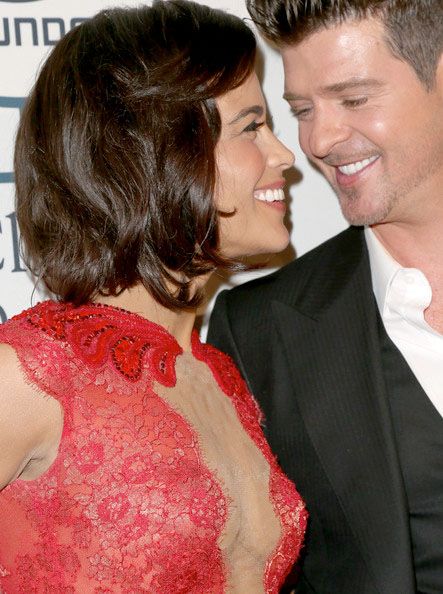 Robin Thicke is really trying to win back his wife Paula Patton. And one way he's doing so is naming his upcoming album after her. Meanwhile, Terry Crews' wife Rebecca Crews is launching her singing career with a new single titled "Can I Stay." Get all the deets inside….
Robin Thicke is going to all types of lengths to get his baby back. And his latest attempt is naming his upcoming album after his estranged wife Paula Patton.
The R&B singer's upcoming album will be titled Paula and it will feature his newest single "Get Her Back," the track he debuted at the Billboard Music Awards last month (and will also be performing at the 2014 BET Awards). Proving just how bad he wants to get her back, Robin wrote and produced every track on the album.
According to Rap-Up, his upcoming seventh album will be released on July 1st through Star Trak/Interscope Record, following his successful album Blurred Lines.
You'll recall the longtime couple called it quits back in February of this year, ending their 10-year-marriage. Since their break-up, Robin was spotted breaking down during tour performances, dedicating his hit song "Lost Without You" to his wife. There have been recent reports that the two could possibly be working on their relationship so this new album could seal the deal. Dude is putting in that WORK. Not mad.

We shall see.
And in other music news...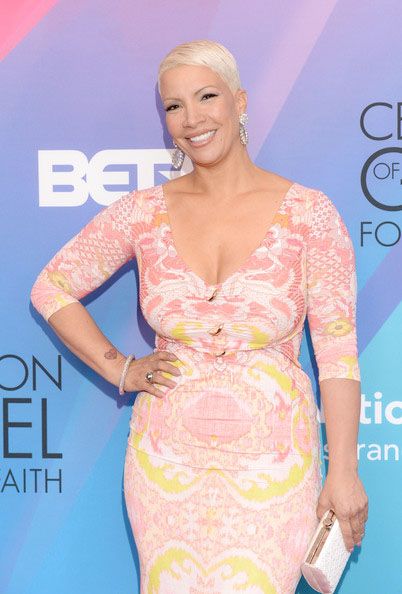 Actor Terry Crews' wife/former gospel singer Rebecca Crews is proving she's more than just a "housewife." She's making her own lane in the music industry.
To kick-off the summer, "The Family Crews" reality star is releasing her debut single titled "Can I Stay" slated to be released on July 8th.
Falling into the smooth jazz genre, with a gospel/pop influence, the single will be a teaser for what fans can expect when her album drops this October.
Rebecca dished on the lyrics and meaning behind the track saying,
"It was so overwhelming, that the lyrics immediately started flowing while I was heading home from church," explains Crews. "I felt like I was able to remove myself from the chaotic world around me, and see clearly that God has a plan for me and my future. Having that security and peace was something I wanted to share with the world!"
Mrs. Crews revealed that since her kids are finally grown up, she's finally getting to do what she always wanted to do saying,
"This music is lo-o-ong overdue," laughs the former beauty queen. "I have been busy tending to my big family, my larger-than-life husband, and producing a hit reality show. Now that the kids are older and things are looking up for us, I know the timing is perfect!"
This should be interesting....
Photos: Getty

R.I.P., Iconic Actress & Activist Ruby Dee
Posted: 12 Jun 2014 10:14 AM PDT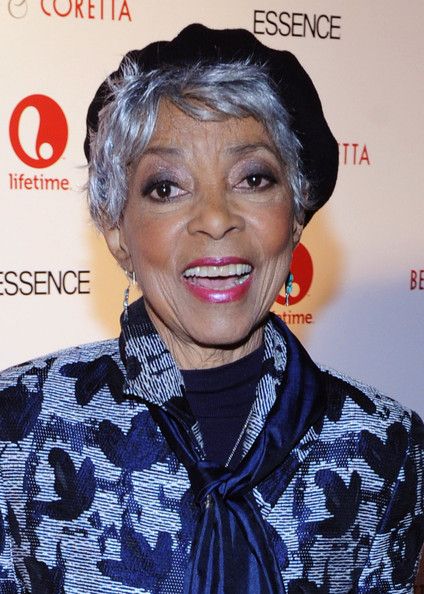 Grammy and Emmy-winning actress Ruby Dee has passed away at the age of 91. Find out more about the legendary film screenwriter and activist inside....
Ruby Dee, the widow of famed actor Ossie Davis, and the star of A Raisin In The Sun, Roots and Do The Right Thing, passed away last night, says daughter Nora Davis Day. CNN, ABC News, the AP and many entities are reporting her age at 91.
A recipient of a Grammy, an Emmy, and National Medal of Arts and the Kennedy Center Honors, Raisin In The Sun icon Ruby Dee was well known for her pioneering work as a Civil Rights Activist, breaking down doors for black actors in the film world, and being champion of the arts. And also known for her amazing roles opposite legends like Sidney Poitier and in theater & film with her late husband, Ossie Davis.
Watch Rudy Dee in her Oscar-nominated role in "American Gangsta":
(RUBY DEE 1923-2014)
UPDATE: President Obama issued this statement about the passing of Ruby Dee:
Michelle and I were saddened to hear of the passing of actress, author, and activist Ruby Dee. In roles from Ruth Younger in A Raisin in the Sun to Mama Lucas in American Gangster, Ruby captivated and challenged us – and Michelle and I will never forget seeing her on our first date as Mother Sister in Do the Right Thing. Through her remarkable performances, Ruby paved the way for generations of black actors and actresses, and inspired African-American women across our country. Through her leadership in the civil rights movement she and her husband, Ossie Davis, helped open new doors of opportunity for all. Our thoughts and prayers are with Ruby and Ossie's three children, with their friends and family, and with all those who loved them dearly.
Photos via Getty Images