---
BET AWARDS 2014: Is Usher REALLY Performing His Stripper Ode "I Don't Mind" Featuring Juicy J Tonight?
Posted: 29 Jun 2014 08:38 AM PDT
Tonight at the 2014 BET Awards, Usher is reportedly performing an eyebrow-raising song "I Don't Mind" featuring Juicy J. Listen to the track inside and find out what the fuss is about.
We're gearing up for the 2014 BET Awards this evening and we've heard that Usher will be hitting the stage with Juicy J for "I Don't Mind." The single follows his track "Good Kisser" and finds Usher crooning about his girlfriend....a stripper. Sample lyrcs:
"I don't mind if you dance on a pole, don't make you a ho."

"You can twerk it while in a split, you racking up them tips
Your body rock and your booty poppin' I'm proud to call you my **"

"They be lookin' but they can't touch, shawty I'm the only one to get it
So just go ahead and keep doing what you do, do it"
Mind you...those are Usher's lyrics! We won't even re-print what Juicy J raps about. But it is MUCH.
Are you feeling Usher's extra raunchy music? And will he have strippers on-stage tonight? We shall see...
Listen to "I Don't Mind":
Usher's full album will be released later this year.

Photo via Getty
KID STUFF: Kelly Rowland FLAUNTS Her Baby Bump At The Beach + BTS With Quvenzhane Wallis & Armani Junior + Zendaya Coleman's "Zapped" BOASTS Cable's Best Ratings Of 2014
Posted: 29 Jun 2014 07:34 AM PDT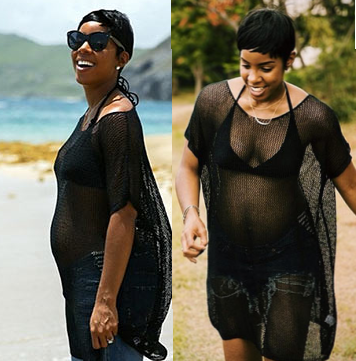 Kelly Rowland showed off her baby bump over the weekend. See beach pics inside and get the latest on Quvenzhane Wallis and Zendaya Coleman.
Kelly Rowland, who's pregnant with her first child, proudly displayed her super cute baby bump in a few photos taken at the beach over the weekend.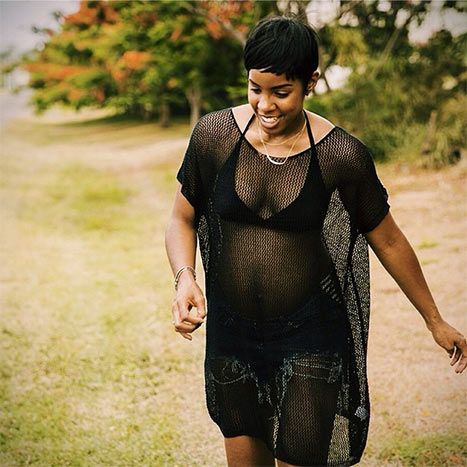 The pics were shared on Kelly's Instagram where she's been documenting her journey to motherhood which also includes yoga and physical training. Such a fab mommy-to-be.
In retail stores.....
We told you that Annie star Quvenzhane Wallis was the new face of Armani Junior and now we've got a look at her photoshoot. She stars in the 2014 fall/winter ad campaign, shot by Stefano Azario.
Quvenzhane, who was nominated for an Oscar for Beasts Of The Southern Wild, told PEOPLE that her new modeling gig differs from acting.
"With acting you have lots and lots of lines. When you're doing modeling you make faces, you dance, you just play around! "And it doesn't really matter what you do. With acting you have to be very precise with what you're doing."
Watch the adorable BTS below. She's getting so tall!
On television.....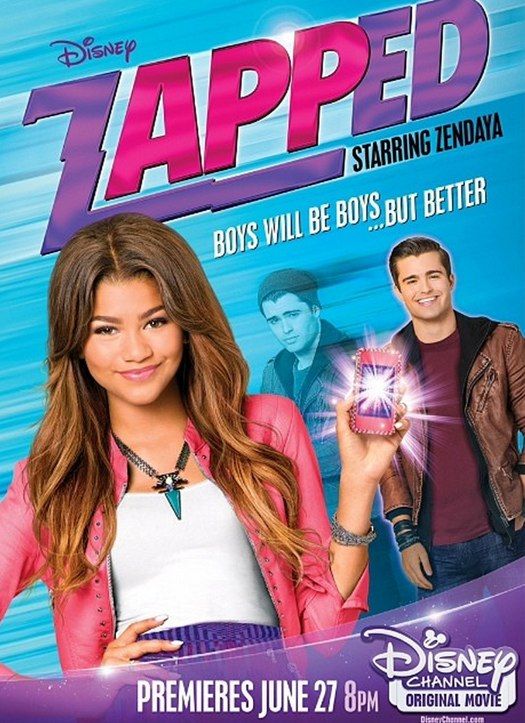 For those of you who've questioned Zendaya Coleman's casting as Aaliyah...make no mistake...Zendaya is a huge star. The 17-year-old triple-threat singer/dancer/actress recently starred in the Disney feature "Zapped" this weekend and the film has already become the HIGHEST rated cable tv movie of 2014 among tweens with 5.7 million viewers. Not too shabby. Her portrayal of Aaliyah has the potential to introduce the "One In A Million" singer to a new generation.
Congrats to her.
Photos via Armani/Kelly Rowland's IG
R.I.P. Emmy-Nominated Actor Meshach Taylor, Dead At 67
Posted: 29 Jun 2014 06:37 AM PDT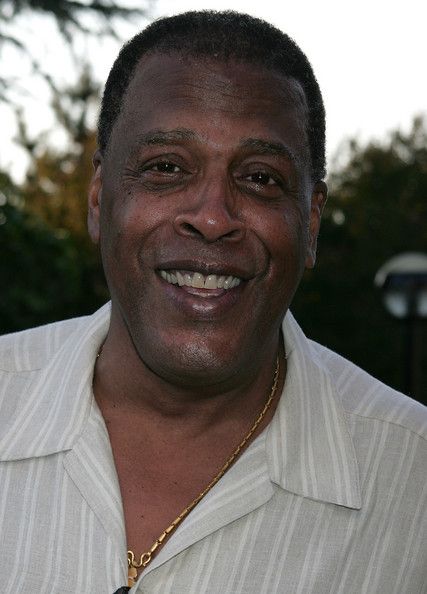 "Designing Women" star Meshach Taylor passed away last night at the age of 67. More inside....
67-year-old Emmy-nominated actor Meshach Taylor, who rose to fame as "Anthony Bouvier" on the 1980s sitcom "Designing Women" died last night after a long battle with cancer.
Meshach was in hospice care at his family's home in Altadena, CA and was surrounded by his wife, children and mother. His son Tariq Taylor and agent Dede Binder confirmed his death to the LA Times.
On June 27, his family posted on Facebook,
"It is with love and gratitude that we sorrowfully announce that our darling, amazingly brilliant and dynamic, Meshach, the incredible father, husband, son and friend has begun his grand transition."
Meshach was nominated for an Emmy in 1989 for his role on "Designing Women" and will be remembered for roles on ""Hannah Montana", "The Drew Carey Show" and the 1987 cult classic "Mannequin."
Photo via Getty Images
Lauren London, Trey Songz, Karrueche, Bow Wow & More Hit Up BET Awards Festivities
Posted: 28 Jun 2014 01:15 PM PDT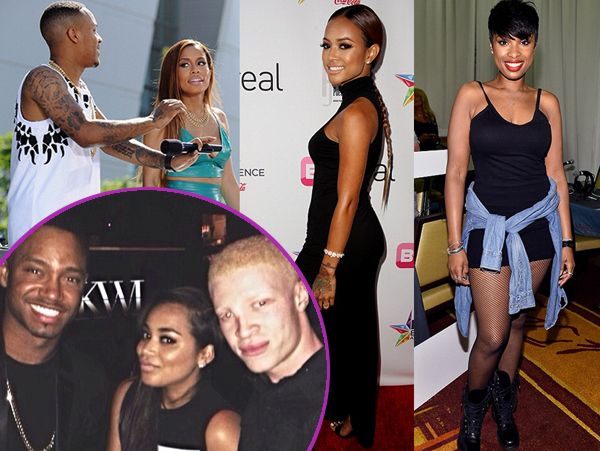 Celebs are all over L.A. partying it up for the pre-BET Award festivities. Check out Lauren London, Trey Songz, Chris & Karrueche and more living it up Cali style...
Plenty of folks hit up 1Oak last night to party it up before tomorrow night's BET Awards. On again/Off again flames Lauren London of "The Game" and Trey Songz were there with Terrence J, model Shaun Ross, Chris Brown and more: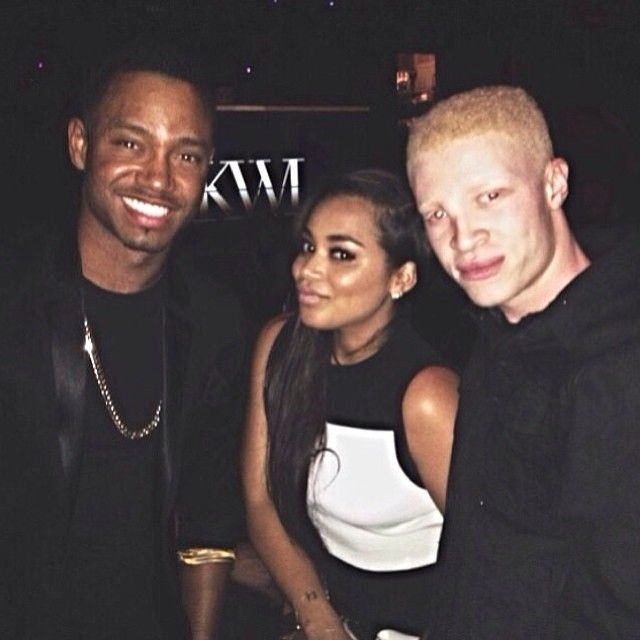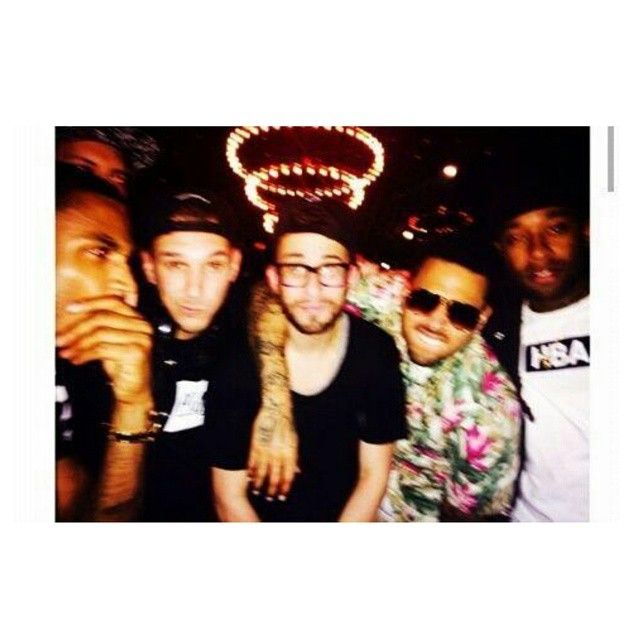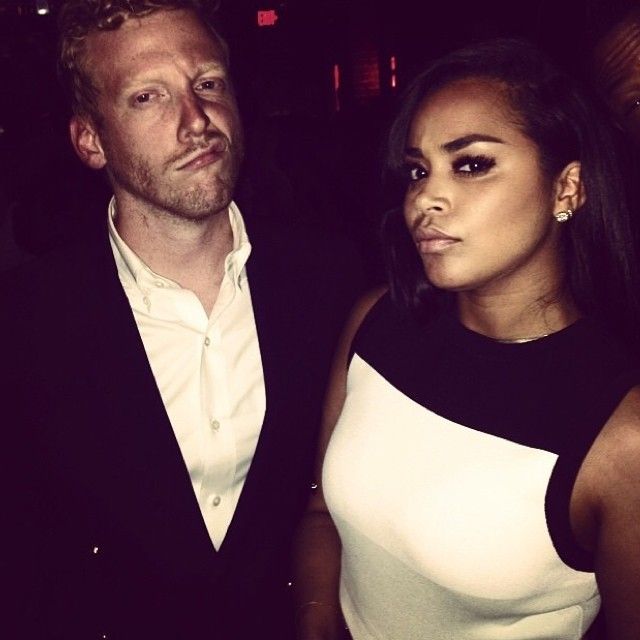 Lauren's looking cute.
Before she hit up 1Oak to party with her man Chris, Karrueche made her way to the fashion show hosted by Pantene and Poetic Justice Jeans in a slinky black turtleneck dress featuring a thigh-high cut out...and lots of bronzer.
The Game, Diamond and Jennifer Hudson were spotted at the Radio Broadcast Center doing pub during the BET Experience: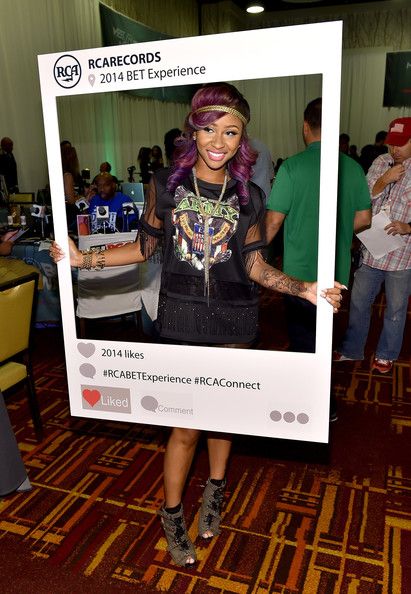 Diamond's starring in the upcoming Viacom show "Sisterhood of Hip Hop".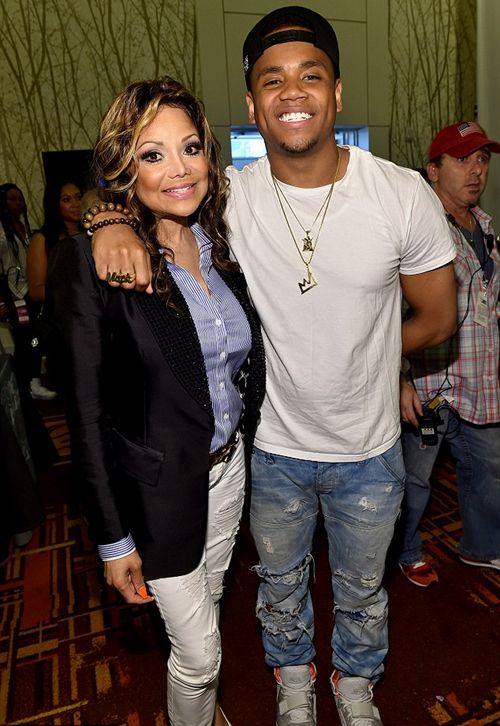 Mack Wilds posed it up with LaToya Jackson.
And Jennifer Hudson hit up the media rounds as well. She revealed that she's more proud of her 80 pound weight loss than her Oscar.
Over at the "106 & Park" live taping at the BET Experience, hosts Bow Wow & Keshia Chante welcomed Trigga to the show: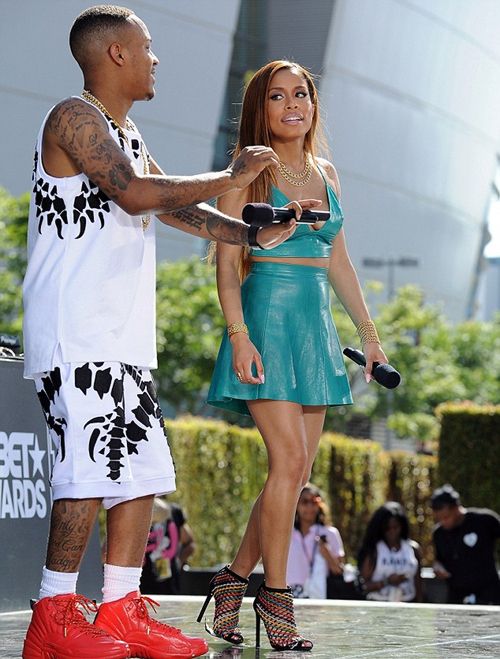 He's set to release his Trigga album Tuesday, July 1st.
And late last night, celebs rolled to the 2014 BET Experience At L.A. LIVE with Future, DJ Khaled And Friends: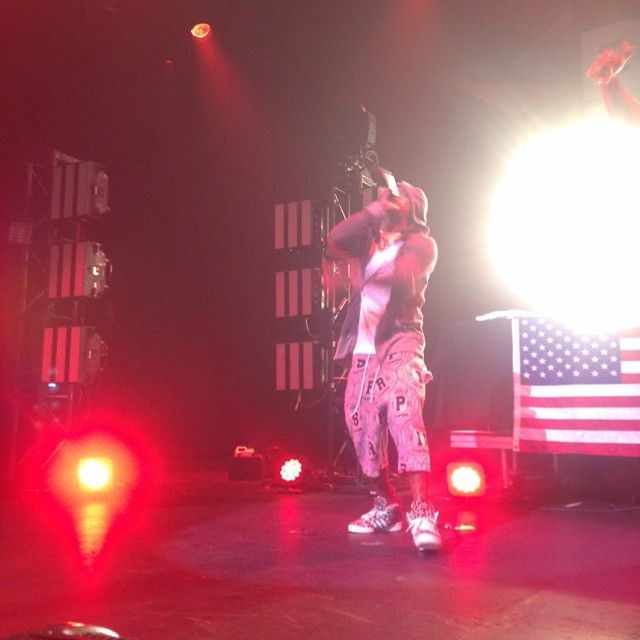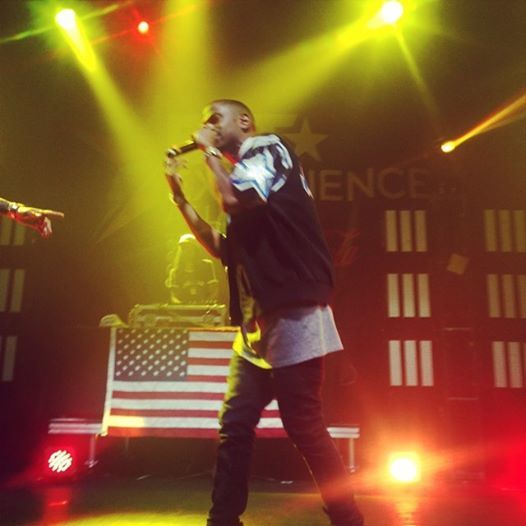 Weezy and Big Sean were there to set it off.
And finally, Malaysia Pargo and her "BBW LA" bestie Brandi hit up the BET Awards Gifting Suite at the Reebok Showroom on Melrose Avenue: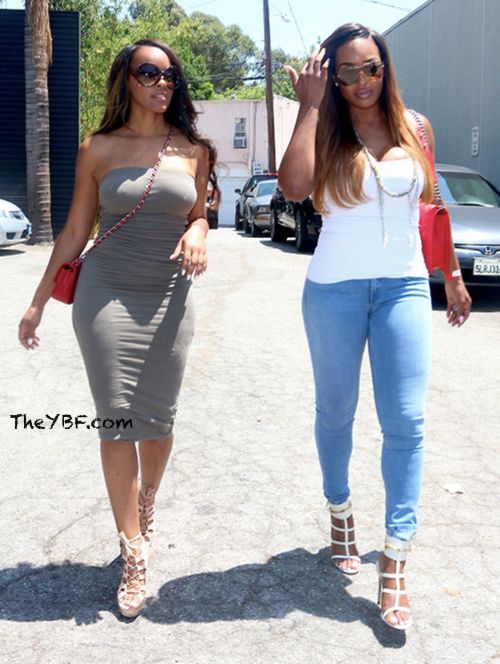 Also in attendance, rappers Chali Baltimore and MC Lyte: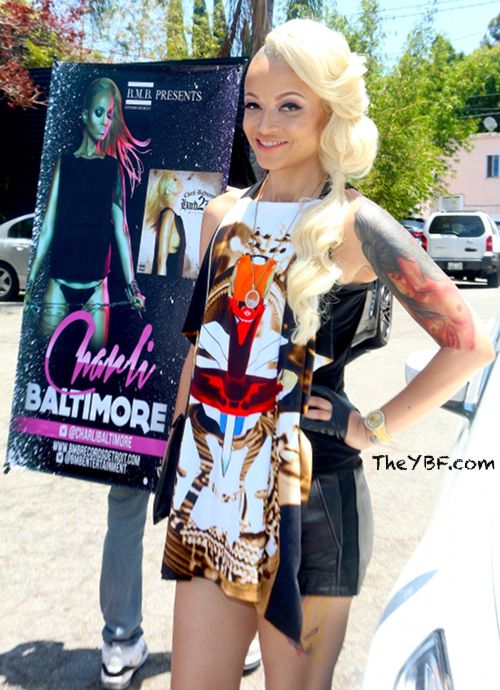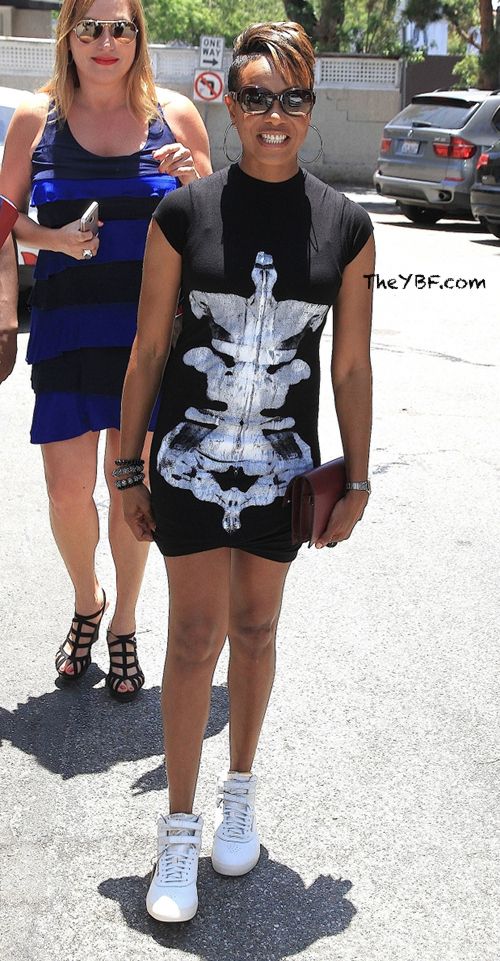 Fun times.
Photos: Getty/Photog Paras Griffin, @ThePhotoManLife/WENN/MissLondonLauren's IG

Chris Brown SHOOTS DOWN Reality TV Show Offer + #PrisonBae Jeremy Meeks Gets Hollywood Treatment BEFORE Trial Date
Posted: 28 Jun 2014 11:54 AM PDT
Chris Brown will not bring his "reality" to a screen near you while Jeremy Meeks is having a career uptick thanks to his arrest. More on Chris and #prisonbae inside...
Earlier this week, we learned that BET execs were willing to pay big bucks to bring Chris Brown's post-jailhouse life to the small screen.
We thought this was a TERRIBLE idea (for a man in recovery) and LUCKILY Chris agreed. TMZ caught up with him in LA recently and when asked if he'd do reality tv, he said "No, Not For Me."
Turining down reality tv is one of the best decisions Chris has made in months. #praisedance
In other news.....
#PrisonBae #JeremyMeeks #FelonBae #HandsomeFelon - whatever you want to call the man with the dreamy eyes, is making headlines again today. It' quites difficult to escape his captivating mugshot. And although he's still being held in a San Joaquin County Jail on seven felony counts related to firearm possession, street gang membership and parole violations (with bail set at $1m), Jeremy Meeks' career is on fire. At least that's what his agent says. Yes. He has an agent. A Hollywood agent.
Gina Rodriguez, the Hollywood agent who's guided the careers of Nadya 'Octomom' Suleman and V. Stiviano (hmph...) has taken on Jeremy as a client and she claims she's in talks with four production companies and three different modeling agencies.
Oh....and Jeremy has as stylist.His agent says his team will be copping him a Tom Ford suit for his upcoming court date. Why? Gina knows that the world is watching and she doesn't want some tacky orange jumpsuit to prevent #PrisonBae from getting work.
She told Fox411, "'We want him to look as good as possible in the court. We are worried that current pictures of him in prison garb will mean he will not get a fair trial.'
She added,
"We've been talking with attorneys and doing everything we can to get him the proper legal representation. I know that everyone is reporting on how he's a criminal and he doesn't deserve [fame] and he's got this past gang affiliation, but that's just it-- that's the key word, that's his past. Unfortunately, it was all brought up again because of his mug shot being put out and then everyone started digging into his past. I think that everyone is focusing on his [alleged] gang affiliation, and he's not [a gang member]. He's a family man… In my opinion, I don't know if [law enforcement] is upset with him, because he got so much attention [for his mug shot], but it wasn't his fault. They posted his picture and the media ran with it because of the way he looks. I think that if he has a chance to have an amazing career, and change his life for his family, that's the ultimate rags to riches story."
Well, if Kim Kardashian can land a VOUGE cover, why can't Jeremy be on the cover of GQ?
Photos via Facebook/FameFlynet
GIRL TIME: Willow Smith And Kylie Jenner Go THRIFTING In NYC, Pose For Pics In Soho
Posted: 28 Jun 2014 10:50 AM PDT
Willow Smith was spotted in New York City with one of her besties Kylie Jenner. Find out how the ladies spent Friday afternoon inside...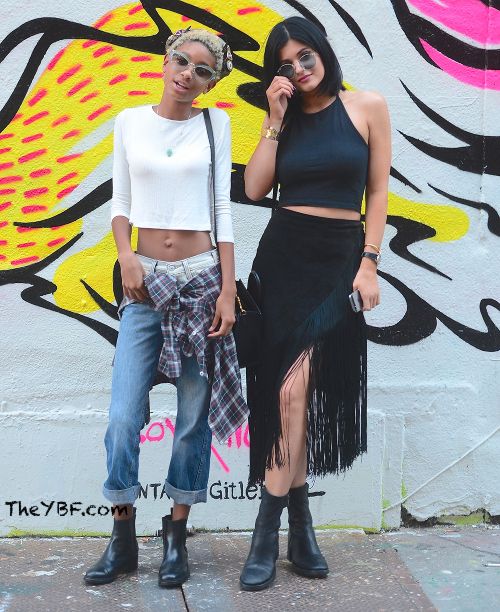 Hollywood rich kids Willow Smith and Kylie Jenner were spotted on an impromptu photo shoot in SoHo on Friday afternoon. The chicks participated in their usual pasttime--posign for pics. They stopped to pose in front of a dragon mural, while their bodyguard took their pics. W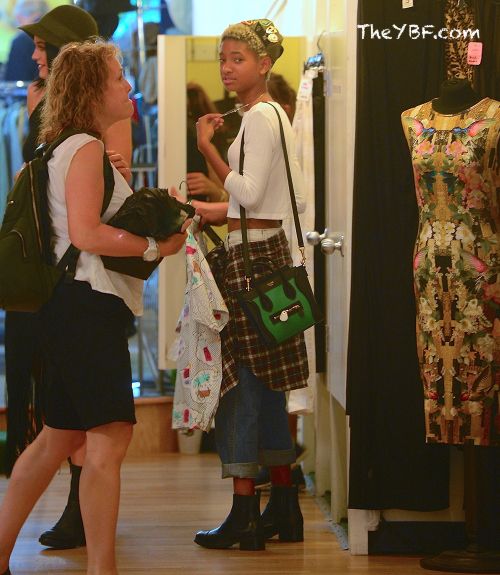 Though they've got likely got access to Black cards and millions, Willow and Kylie went shopping at Tokyo 7 Thrift shop in the East village. Even rich girls love the thrift shop for their hipster gear.
After checking out, the ladies were seen walking down the street as a stream of photographers snapped their photo...while their friends were probably in History class facing a pop quiz. Must be nice....
Photos via Splash
IN CASE YOU MISSED IT: Tamron Hall DEBUTS Natural Hair On "TODAY" + Amber Rose STRIKES A Pose For Her Own "Rose And Ono" Store
Posted: 28 Jun 2014 10:23 AM PDT
Fabulous "TODAY" anchor Tamron Hall caught the attention of naturalistas everywhere for the first time. Decide if we love it inside and see new pics of Amber Rose showing off her new clothing store....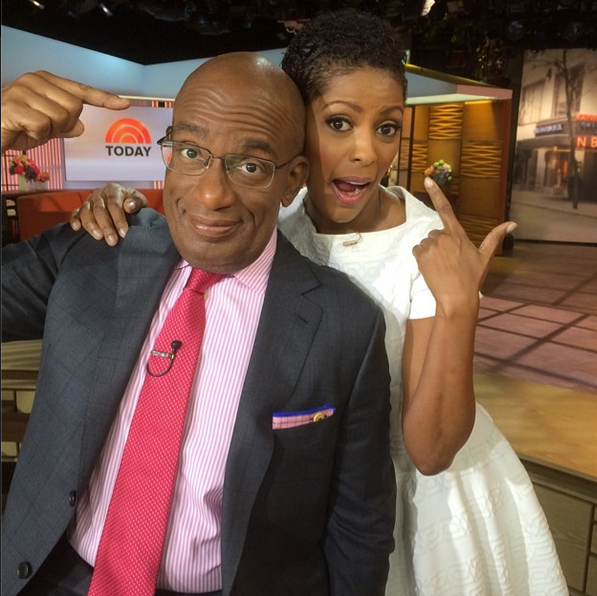 Earlier today, Tamron Hall (shown above with Al Roker) appeared at the TODAY show anchor desk rocking her natural hair. Why is this a big deal? For starters...it was her first time doing so. She admitted on Twitter that the decision came about because she was too tired to use a flat iron this morning....
Her appearance inspired several tweets that questioned the meaning of "natural." Tamron responded, "no chemical or heat."
"TODAY" viewers answered a poll and decided that they loved Tamron's hair...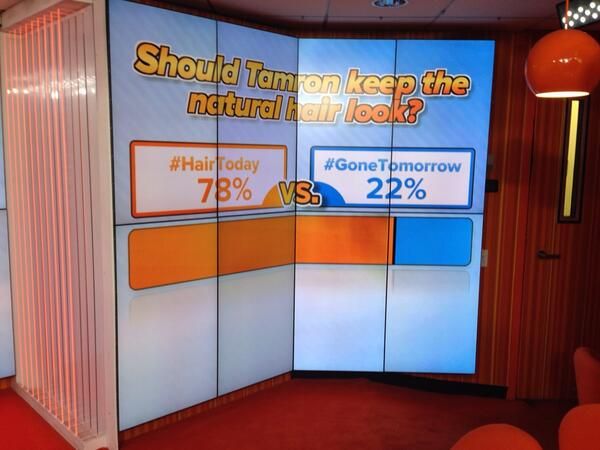 Famed hair stylist, Johnny Wright (who's worked with Tamron and who's also credited with creating First Lady Michelle Obama's bangs) told TheYBF.com, "She looks awesome. I love it!!"
He also tweeted, "@tamronhall went natural for the 1st time on TV. I'm loving it!! #yes #fresh #fountainofyouth #glowing"
So...
DO WE LOVE IT?
And online......
Amber Rose uploaded new photos of herself in clothes from her online boutique "Rose And Ono."
The online store is described as a "haven" for rebels of all sizes.
Yesterday, the fashion loving chick dined out with reality star Emily B.
Pics via Tamron's Instagram/Facebook/Twitter/AMber Rose's Instagram
FIT & FAB MOMMY: Kelly Rowland SHARES Pregnancy WORKOUT Pics
Posted: 28 Jun 2014 08:43 AM PDT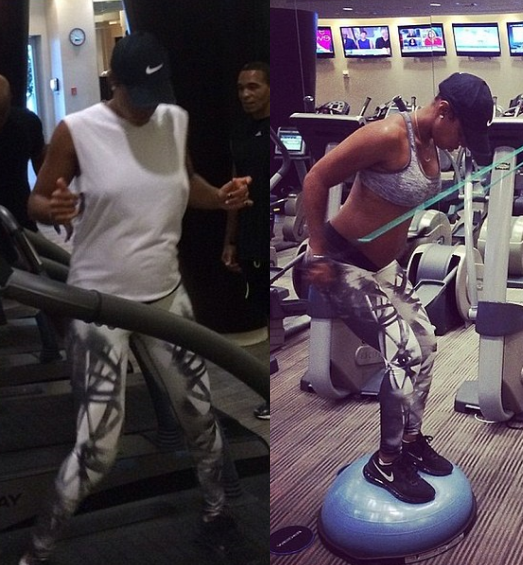 Mommy-To-Be Kelly Rowland is showing her fans what it takes to be fabulously fit while pregnant. See pics from the fab chick's pregnancy workout routine inside.....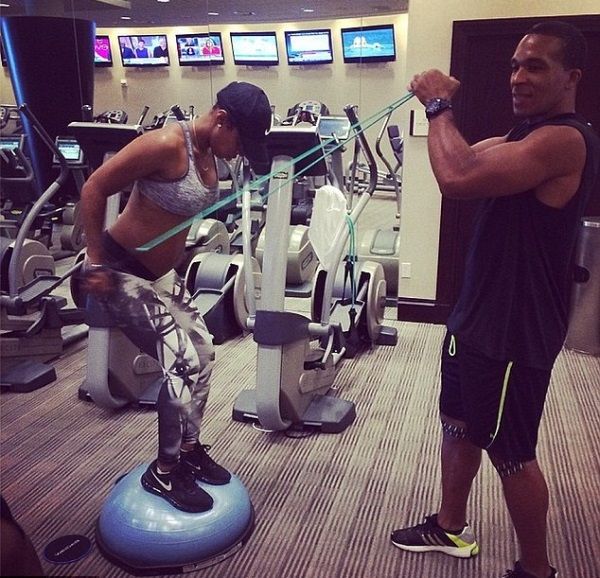 Newlywed singer Kelly Rowland, who recently revealed her pregnancy to the world, posted photos on Instagram of her pregnancy workout routine. She hit the BOSU ball for some balance work and the treadmill for some quick side steps.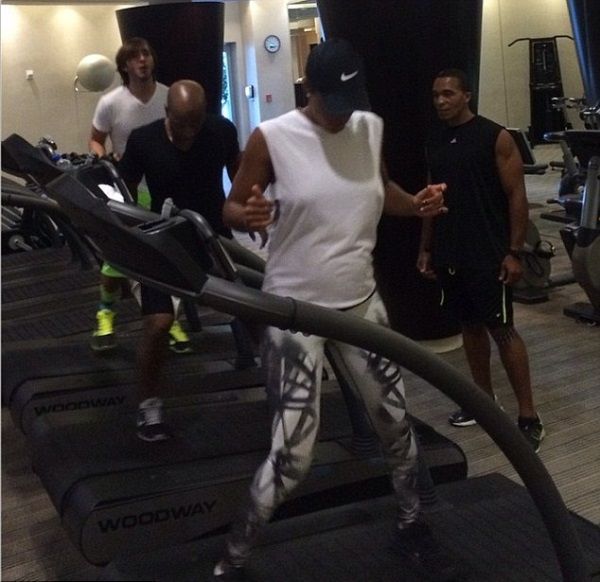 We see that Kelly, who starred in a series of workout DVDs with trainer and friend Jeanette Jenkins, takes her fitness seriously! That explains why she looks so damn amazing.
In the meantime, Kelly's Rowland Stones can catch her on Michelle Williams new single "Say Yes."
Work mama!
Photos via Kelly Rowland Instagram