---
COUGH IT UP: Columbus Short ORDERED To Pay His Estranged Wife $21K After Being A NO SHOW In Court!
Posted: 26 Jun 2014 08:44 AM PDT
Columbus Short is having an awful year. After losing his job on "Scandal" and all of the drama surrounding his estranged wife, things have gotten worse for the former gladiator. Find out why he now will be coughing up an ish load of money to his wife inside...
Columbus Short's real life is in desperate need of OPA. The former "Scandal" star decided to skip out on family court. Now he will pay the price! And it's a hefty one.
As he petitions to play Dame Dash in the Aaliyah biopic via Twitter (sigh!), the "Got Ya" singer was ordered by a judge to pay his estranged wife Tanee McCall-Short some serious coin. He now has been mandated to pay $17,005 a month in spousal support and $4,542 a month in child support for their 2-year-old daughter, Ayala. Wonder if he can even afford this.
And to make matters worst, he also has to cough up an extra $25,000 to cover his wife's legal fees. Damn!
As you know, Tanee filed for divorce (for the third time) after the former "Scandal" star allegedly threatened to kill her and himself. He still hasn't responded to her divorce petition. Oh (ex) Harrison...
Photos: Getty
Kelly Rowland Brings Her Baby Bump To The 'On The Run' Tour In Miami
Posted: 26 Jun 2014 06:34 AM PDT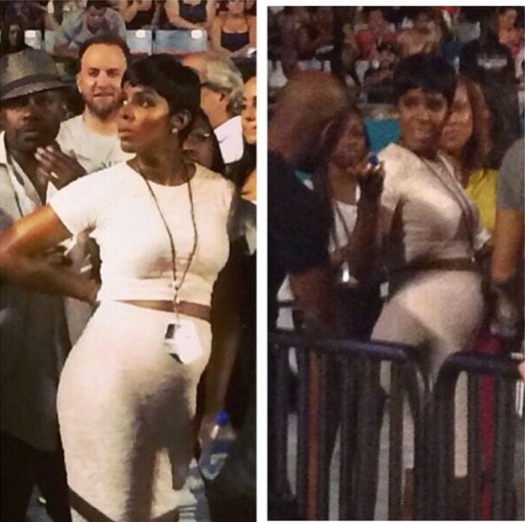 Pregnancy isn't slowing Kelly Rowland down at all. The gorgeous singer bumped her way to Sun Life Stadium last night to catch her Destiny's Child sister Beyonce & Jay Z at their On The Run tour opening night.
Check out her cuteness inside...
Kelly was spotted on the floor at last night's On The Run tour kick off. She rocked a white crop top and pencil skirt to accentuate her growing baby bump. And her new mommy glow is still in tact.
She's also not showing any signs of slowing down. A few days ago, Kelly and Mama Tina hit up a Habitat For Humanity project to help build a few houses: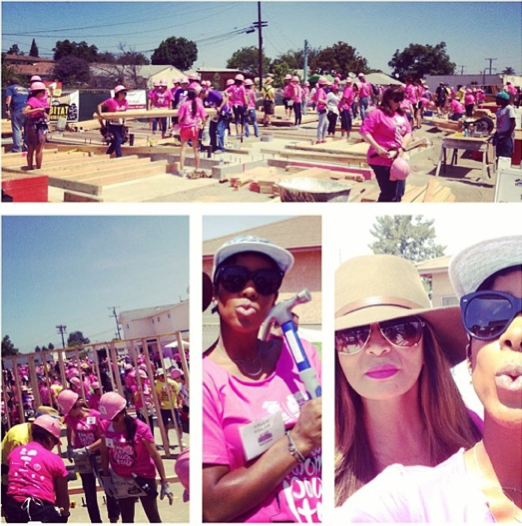 Sweet! Kelly's also starring alongside Bey in their former groupmate Michelle Williams' new video for "Say Yes".
Extras:
1. After the release of their 11th studio album 'Collide' in September 2014, Boyz II Men will kick off a 3 city tour in the UK this December.
2. Trick Trick released a video talking about the Rick Ross incident. STORY
3. The Weeknd Announces Tour With Schoolboy Q and Jhené Aiko. STORY
Photos: Beyonce Lite's Twitter/Kelly's IG
Beyonce x Jay Z Kick Off The 'On The Run' Tour In Miami -- Footage Of Wedding, Blue Ivy & More [Spoilers]
Posted: 25 Jun 2014 11:03 PM PDT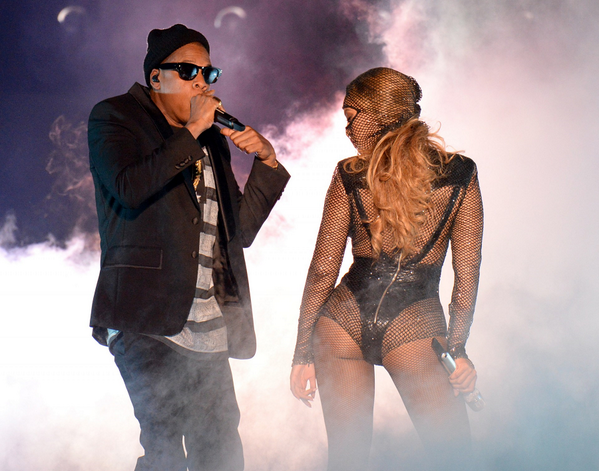 Who wants that perfect love story anyway? The Carters slayed the stage on the first stop of their On The Run Tour in Miami Wednesday night. And they even let us in on their wedding footage and more.
Pics, video & spoilers from opening night inside...
Beyonce looked hotter than ever while taking the stage with her husband of six years Wednesday night. We've been waiting for almost twice that amount of time for a Best of Both Worlds-style tour from Beyonce & Jay Z, and now it's here.
The Carters kicked off the On The Run tour at Sun Life Stadium, and if there was any question of whether they're even better as a unit, the buzz is that notion is totally correct. From mesh face masks to booty-filled colorful outfits to dapper dinner jackets-meet-the-streets looks, the first night seemed to be a good indication that the BeyHive and Hov fans will not be disappointed. And an even better indication that no one from this generation is coming close to their throne.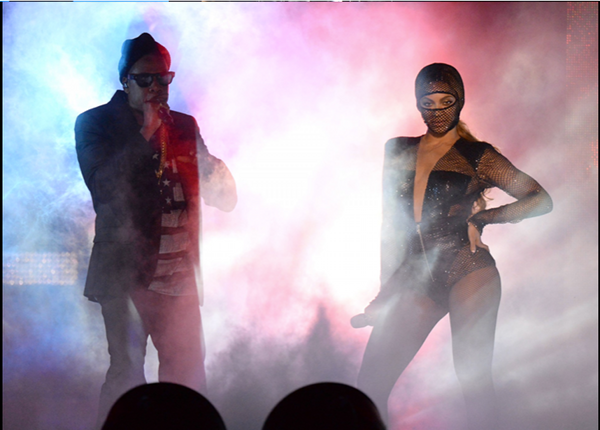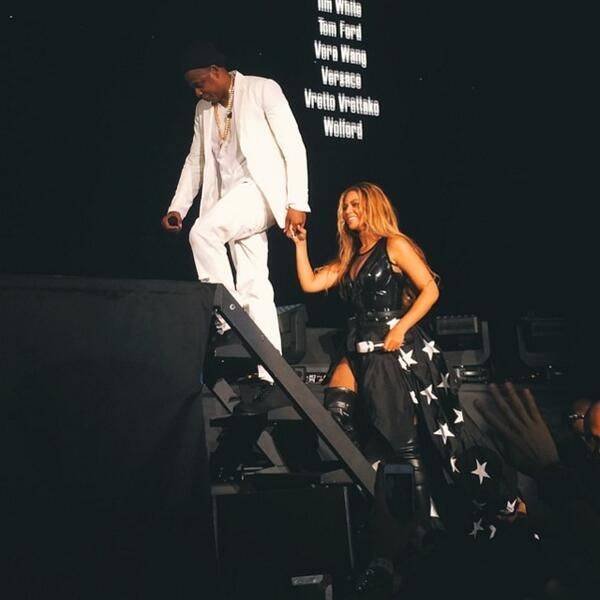 The twosome got more personal than ever with mini make-out sessions on stage, footage of their baby girl Blue Ivy Carter and footage from their 2008 wedding being shown on the big screen during their closing act "Young Forever".
Peep a few videos below:
More pics: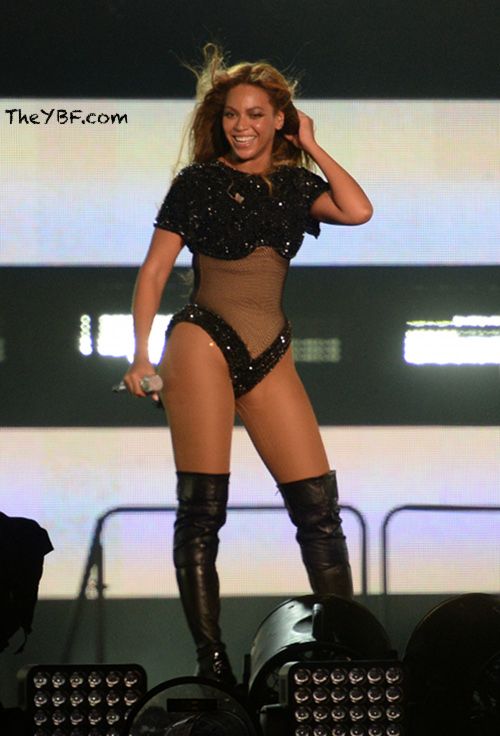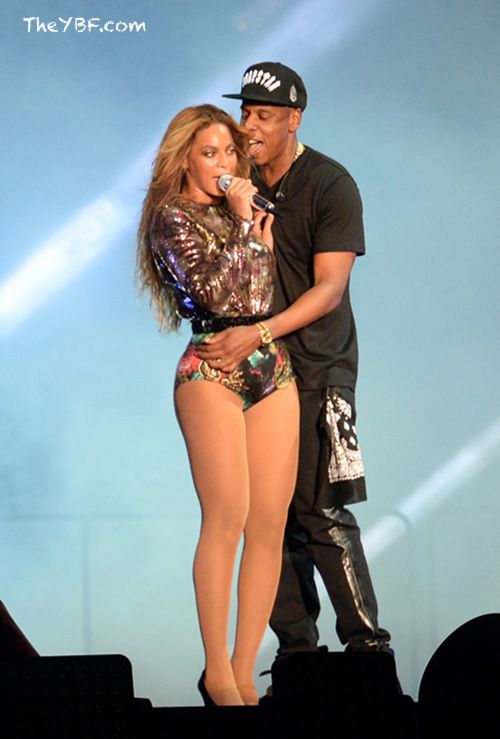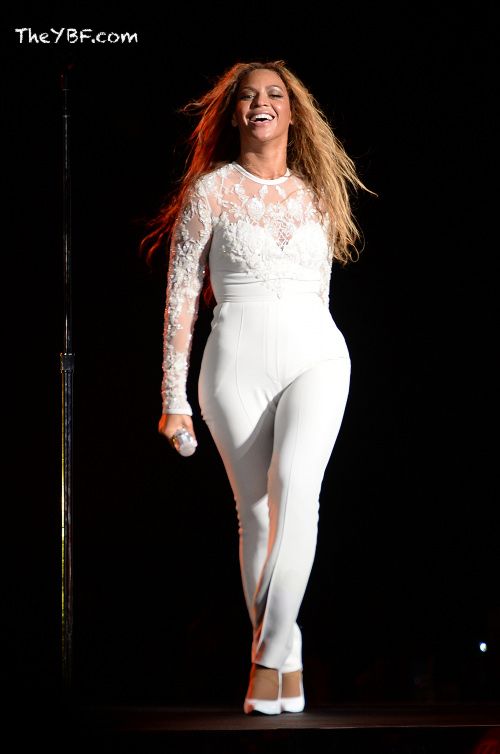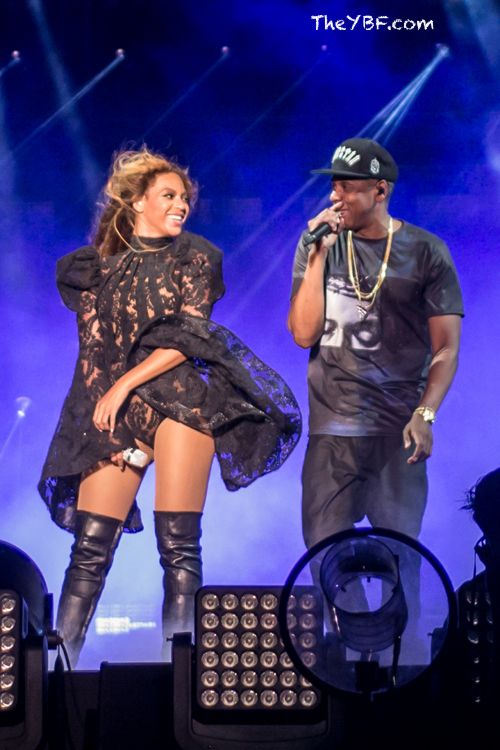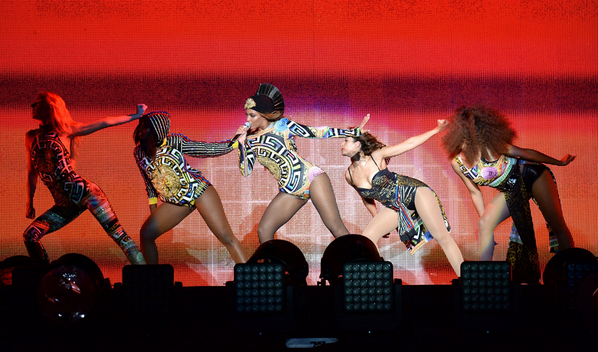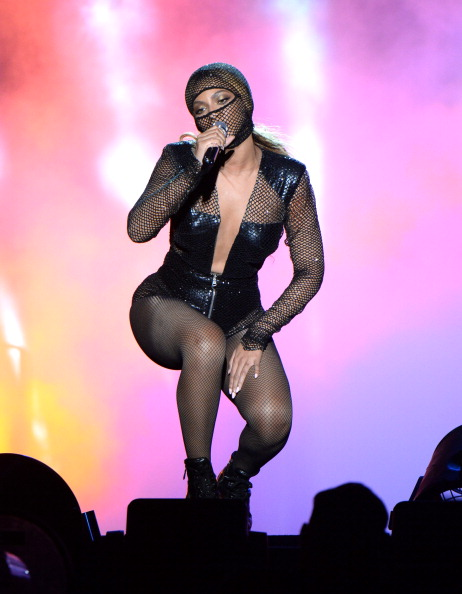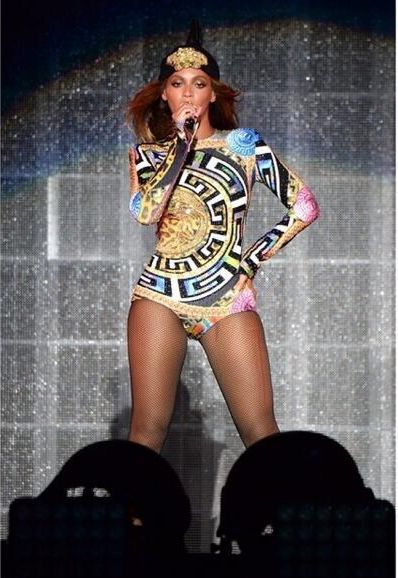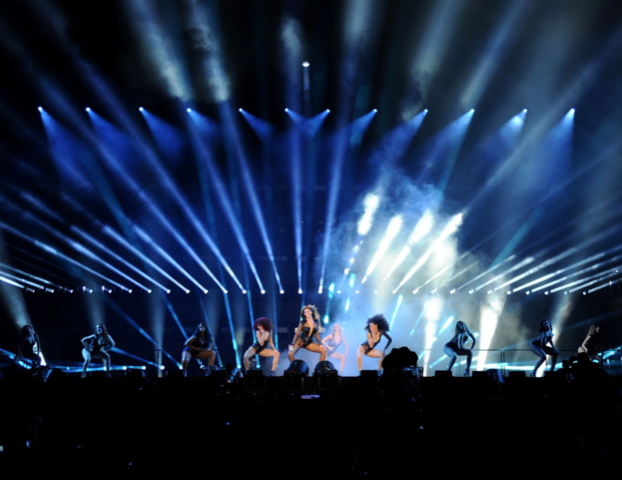 The next stop on this stadium tour is Cincinnati at the Great American Ball Park on June 28th.
Meanwhile, there are reports that the OTR Tour will likely be the second highest grossing tour, according to Forbes, despite other reports doing their damndest to destroy the couple and the tour.
Carry on...
Photos: Beyonce.com/Beyonce Lite, Videos: GotStyles' IG/Beyonce Lite's Twitter/Splash/INF
Rihanna Gets FAB For The Cover Of Harper's Bazaar Arabia
Posted: 25 Jun 2014 09:00 PM PDT
Rihanna is keeping those covers coming. And her next one is Harper's Bazaar Arabia. Check out the gorgeous cover & spread inside...
Even while staying covered up with respect to the Middle East version of the glossy fashion mag Harper's Bazaar, Rihanna is unmistakeably hot. In a cover story & spread entitled "Rihanna of Arabia", the ""Loveeeeeee Song" singer is serving up some haute realness.
She tweeted the above cover saying:
#HarpersBazaar #ARABIA #Cover @BazaarArabia shot by my new fave photographer, Ruven
And you'll see why the New York-based RUVEN AFANADOR's is her fave new photographer when you check out the pics below: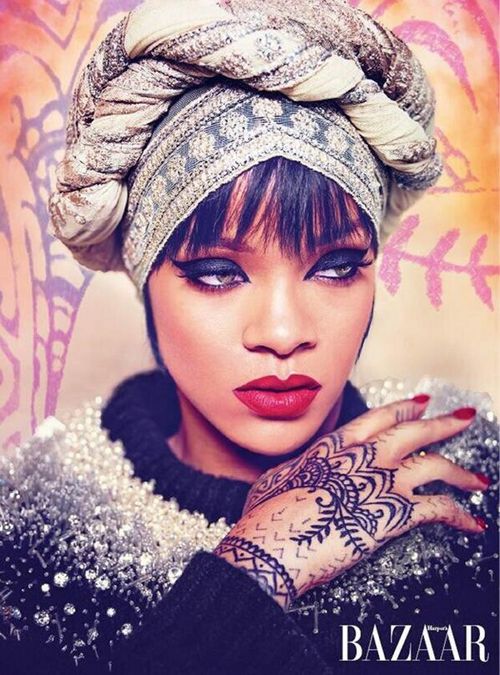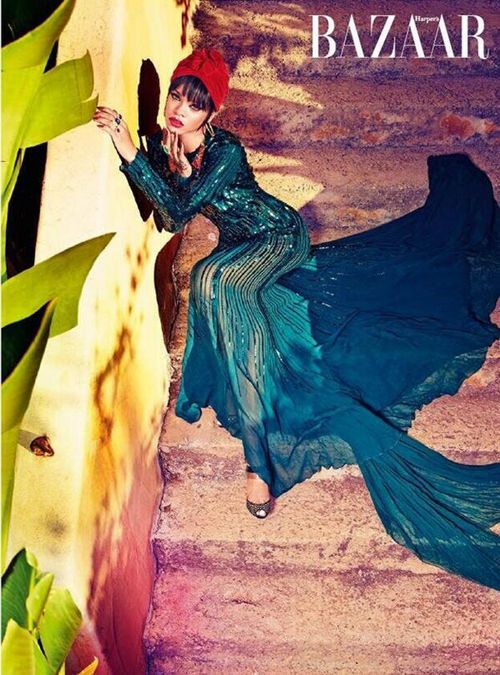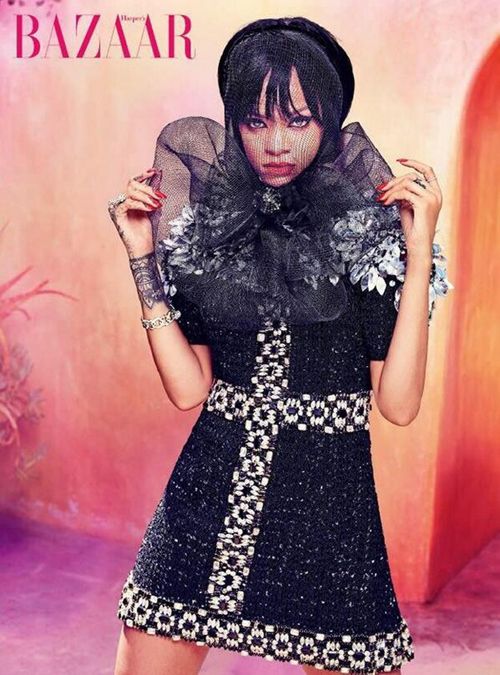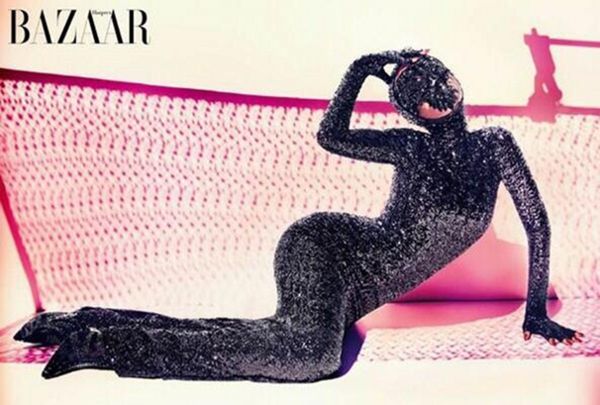 Gorge.
Photos: RihannaDaily's Twitter
Chris Brown Gets Mobbed By Fans Outside D.C. Courthouse, REJECTS Plea Deal
Posted: 25 Jun 2014 08:00 PM PDT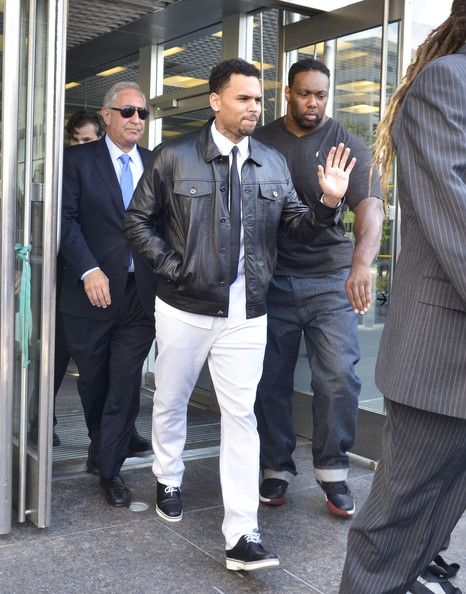 Chris Brown was back in D.C. today for his latest hearing. And after getting mobbed by fans, he pulled a surprising move by rejecting a plea deal. Deets inside...
Singer Chris Brown was seen heading into the D.C. Superior Courthouse today in Washington D.C. He waved to his overly excited fans after facing the judge in the assault case that stemmed from that fight he was "allegedly" involved in last year outside of a D.C. hotel.
According to reports, the plan was for Chris to accept a plea deal in the ongoing case. But the deal fell apart once Chris' lawyer, Mark Geragos, and the prosecutor couldn't agree on a statement of fact surrounding the events leading up to the brawl.
Chris maintains that he never assaulted the alleged victim. Had he accepted the plea deal, he would get a slap n the wrist, essentially, and no jail time. But now that he's rejected the plea deal, the case is now going to trial. And if things don't go his way, there's a possibility he'll find himself in jail once again.
But it doesn't seem it's fazing Chris. While leaving the courthouse today, he was all smiles while getting mobbed by a group of fans:
\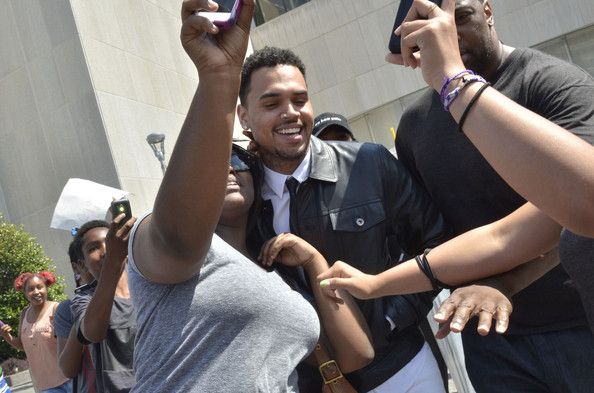 Looks like Team Breezy still has his back. He's due back in court this September.
Check out Geragos speaking to the media after the hearing today below:
EXTRAS:
1. R.I.P. Michael Jackson. 5 Years ago today the King of Pop passed away.
Photos: Getty