---
PARTY TIME: Halle Berry & Olivier Celebrate "Extant" Premiere +Holly Robinson Peete & More Celebrate "Earth To Echo" Premiere
Posted: 17 Jun 2014 09:02 AM PDT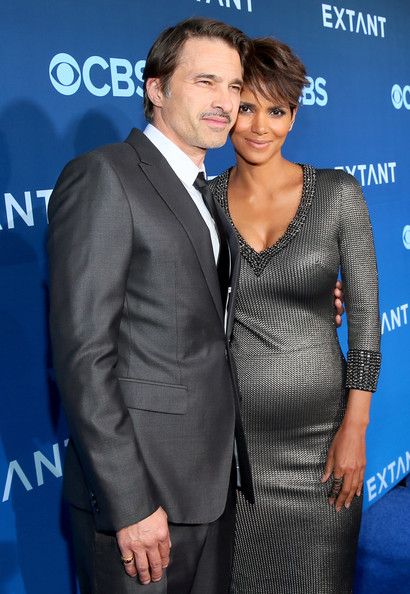 Halle Berry is celebrating the premiere of her new show "Extant". Check out the leading lady on the arm of her husband as they shut down the rocky marriage rumors, plus, Holly Robinson Peete and others are celebrating the premiere of the new flick Earth To Echo...
The premiere Of CBS Films' "Extant" at California Science Center went down in Los Angeles last night. And the show's leading lady Halle Berry got all dolled up showing off that post baby body in her Louboutins with her husband Olivier Martinez.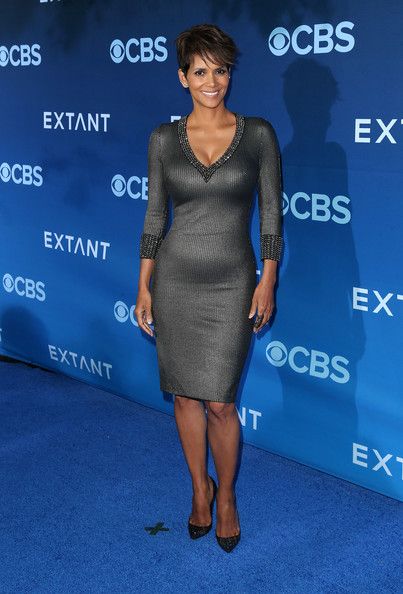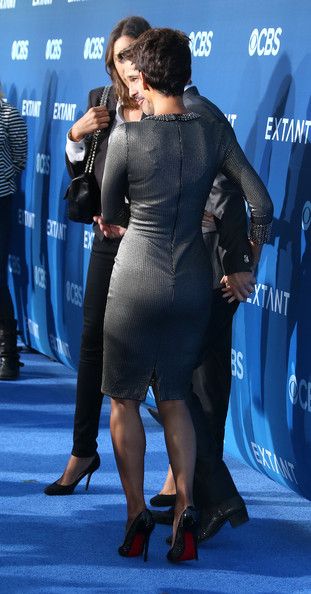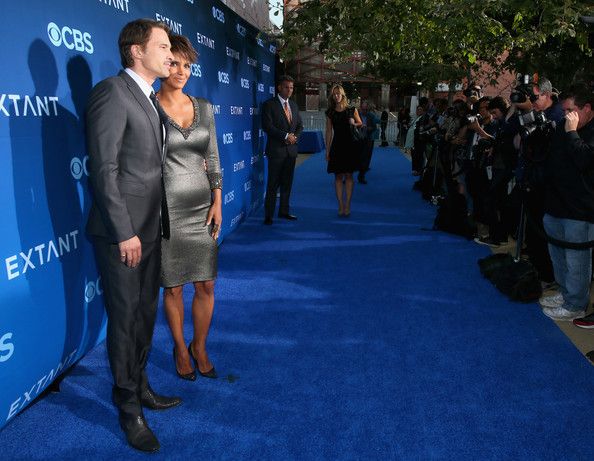 Hot.
The Sci-Fi thriller, about Halle's character becoming mysteriously impregnated by aliens, airs on July 2nd. And she chopped it up with her boss, CBS' head honcho Les Moonves and his wife, "The Talk" co-host Julie Chen.
"Basketball Wives: LA" star Tami Roman was there showing off her sleek new bod: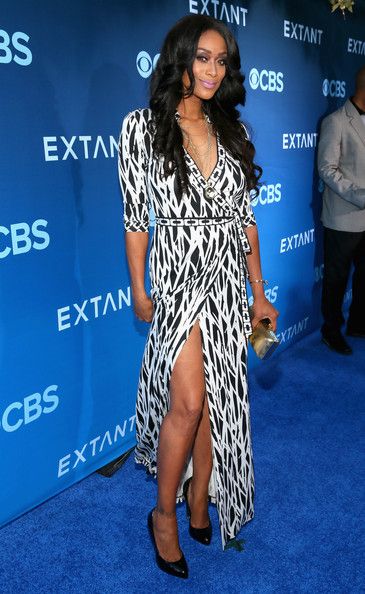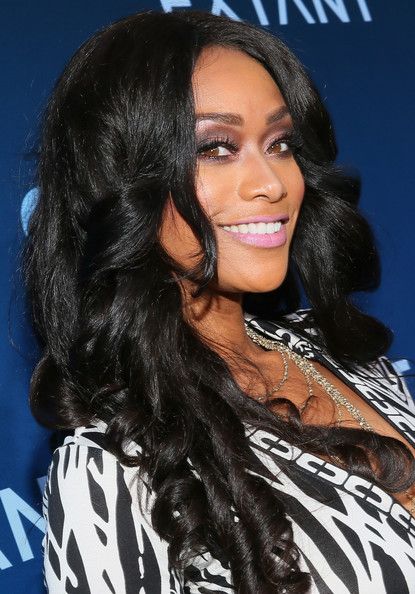 Looking good Tami. Her daughter, Jazz, just graduated from high school by the way. And she's headed to Prairie View A&M University.
Elsewhere in L.A.:
Gorgeous gals Holly Robinson Peete and Mara Brock Akil posed it up at Holly's "Earth To Echo" special screening at the Pacific Theaters at The Grove. She hosted the special screening to benefit the HollyRod Foundation.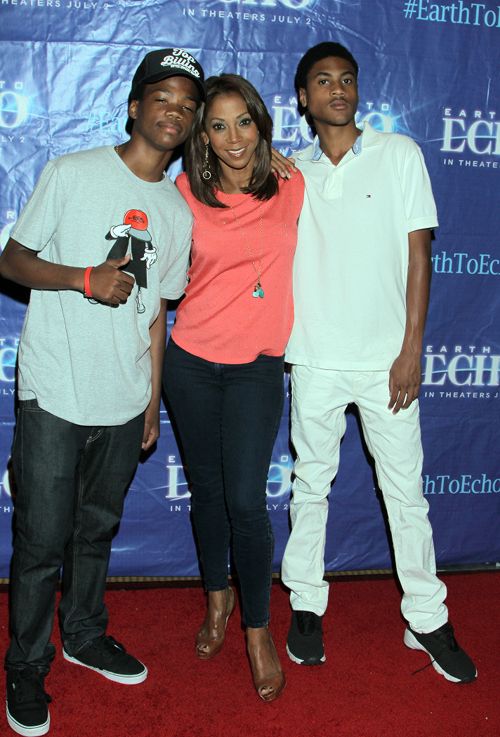 The actress posed it up with the movie's co-star Astro (remember him?) and her own son Rodney, Jr. He's now taller than his mom!
Astro, who nabed a role in the summer family adventure flick, snapped a pick with "Power" star Naturi Naughton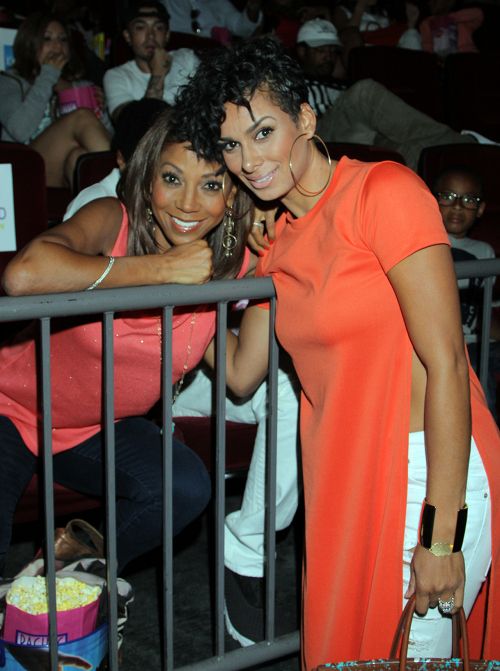 And Laura Govan was there as well. The movie hits theaters July 2nd.
Fab times.
Photos: Splash/Getty
UPDATE: Tracy Morgan's Condition IMPROVES, Upgraded To Fair Condition
Posted: 17 Jun 2014 08:06 AM PDT
Good news! Tracy Morgan's condition is improving. His status has upgraded from critical condition to fair condition and his rep says his personality is starting to come back. Deets inside…
After the fatal car crash that left former "30 Rock" actor/comedian Tracy Morgan in intensive care, the comedian's condition is finally improving.
According to his publicist, he was upgraded from critical condition to fair condition and he says Tracy's personality is starting to come back.
In a statement Tracy's rep confirms,
"Happy to pass along that Tracy has been upgraded to fair condition, which is a great improvement," publicist Lewis Kay said. "His personality is certainly starting to come back as well."
You'll recall, Tracy Morgan and his entourage were traveling to NYC from a gig at the Dover Downs Hotel and Casino in Delaware when a Wal-Mart tractor trailer slammed into the back of their limo bus on the New Jersey Turnpike.
Tracy, along with several others, was critcally injured and his good friend/comedian James "Jimmy Mack" McNair lost his life as a result. Tracy suffered a broken nose, a broken femur, broken ribs and a broken leg. One of the other injured victims Jeff Milea has also been upgraded to fair condition.
Georgia Wal-Mart truck driver Kevin Roper was charged with one count of death by auto and four counts of assault by auto. The police report indicated he had not slept in the 24 hours leading up to the crash. Roper has pleaded not guilty to the charges and denied that he had not slept in the 24 hours before the crash.
Praying for a speedy recovery!
Photos: Getty

EXCLUSIVE: "Aaliyah" Casting Director Speaks On Decision To Cast Zendaya Coleman -- "Don't Hate....Celebrate"
Posted: 17 Jun 2014 06:26 AM PDT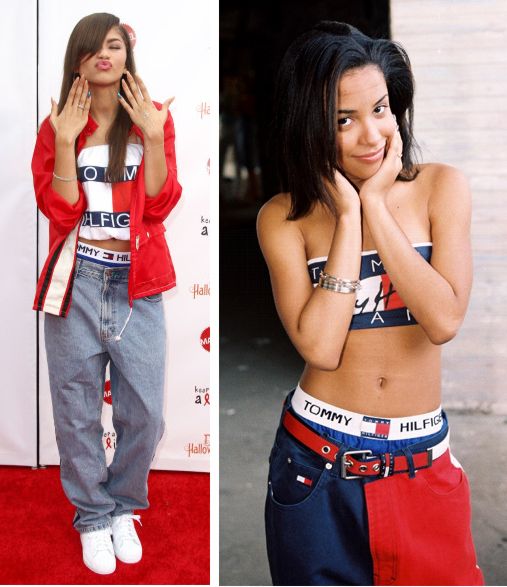 Now that Zendaya Coleman has been cast as the star of LIFETIME's upcoming Aaliyah-biopic, we've got the inside scoop on why casting director Twinkie Byrd thinks Zendaya is "One In A Million." More inside....
TheYBF.com spoke exclusively with casting director, Twinkie Byrd, moments after we revealed that Disney-star Zendaya Coleman was chosen as the lead in Lifetime's upcoming Aaliyah-biopic.
Tentatively titled, "AALIYAH: PRINCESS OF R&B", Twinkie says former "Dancing With The Stars" contestant Zendaya (pictured below leaving "106 & Park" yesterday) is the best choice for the role because she's a "triple threat." And yes, she's also of mixed heritage.
Zendaya embodies everything you want in a Actress to play Aaliyah. She is a Poised, Professional, STRONG Actress (studied at California Shakespeare Theater and American Conservatory Theater). A Triple Threat Actor, Singer Dancer. She LOVES AALIYAH and will do a Wonderful Job! She is of mixed ethnicity. Her name is Bantu (Zimbabwe) meaning "To Give Thanks".

Let's not Hate on it but Congratulate! She is a GREAT CHOICE!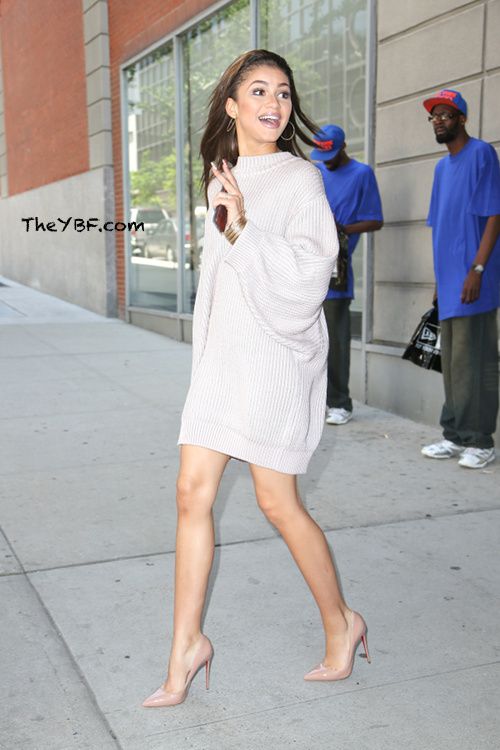 We're told that the rest of the film's casting will take place on location, in Canada, shortly before production begins. In the meantime, Twinkie's also at work casting a new film for Tracy Edmonds & Nzingha Stewart named "The Ring."
Sound off in the comments below!
Photos via Zendaya's Instagram/ Santi/Splash New

YBF KIDS: T.I. & Tiny ATTEND Daughter Deyjah Harris' 13th Birthday Bash With Family & Friends
Posted: 16 Jun 2014 04:30 PM PDT
T.I.'s baby girl is officially a teenager! Over the weekend, Deyjah Harris celebrated her 13th birthday with her fam and friends. Peep the party pics inside….
All of T.I.'s children are growing up right before our eyes. And over the weekend, his baby girl Deyjah Harris celebrated her 13th birthday.
Although Deyjah's official birth date isn't until June 17th, the princess of the south celebrated the special milestone of becoming an official teenager at the Epic Lounge & Bistro in Atlanta surrounded by the entire Harris clan and friends.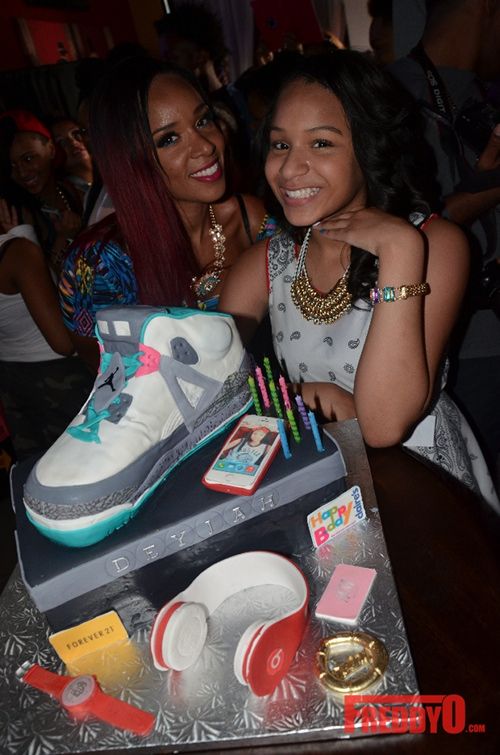 Deyjah and her hot mama Ranniqua/Ms. Niko were all smiles as they posed with Deyjah's decked out cake, including all of her favorite things such as her iPhone, Beats by Dre headphones and pink & blue J's.
O…and Tiny was there too (still ringless).
She came bearing gifts for her step-daughter but she made sure to steer clear of Tip during the party. Guess Mama Tip's plea to have a serious talk with her son fell on deaf ears…
But Tiny did pose it up with her step-daughter and her mother Ms. Niko. Cute.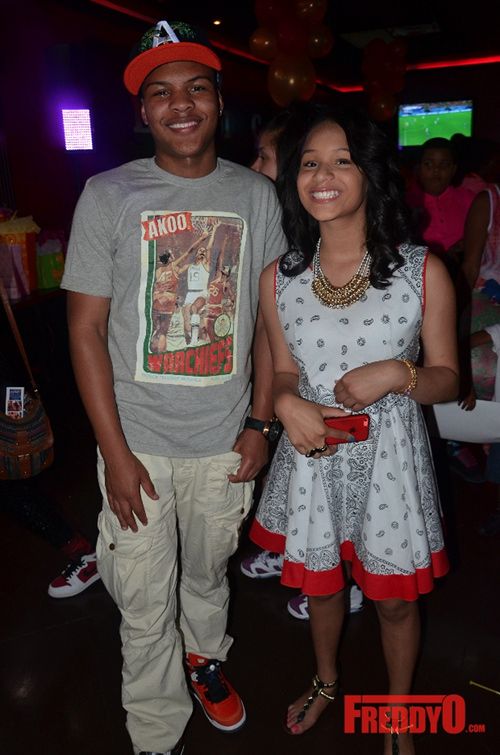 The beautiful birthday girl was all smiles with her oldest brother Messiah. Tip really has some strong genes.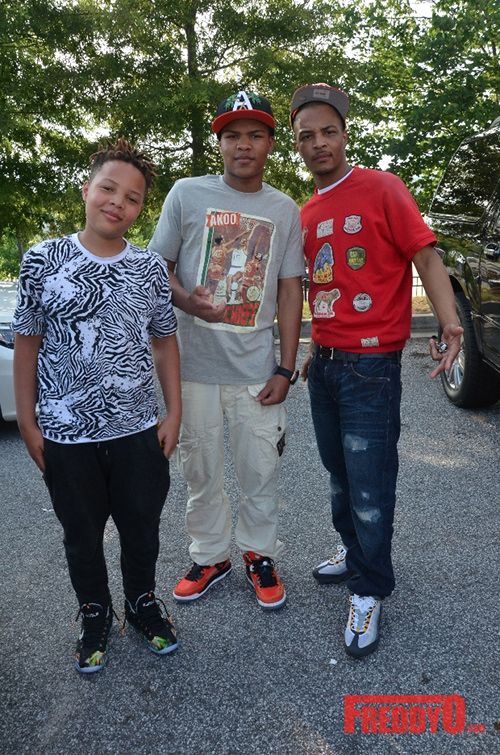 The Kang of the South stopped for a few pics with his sons Messiah and Domani.
Deyjah's little brother King was spotted getting "inked" up.
Big sis Zonnique and baby bother Major were there to celebrate.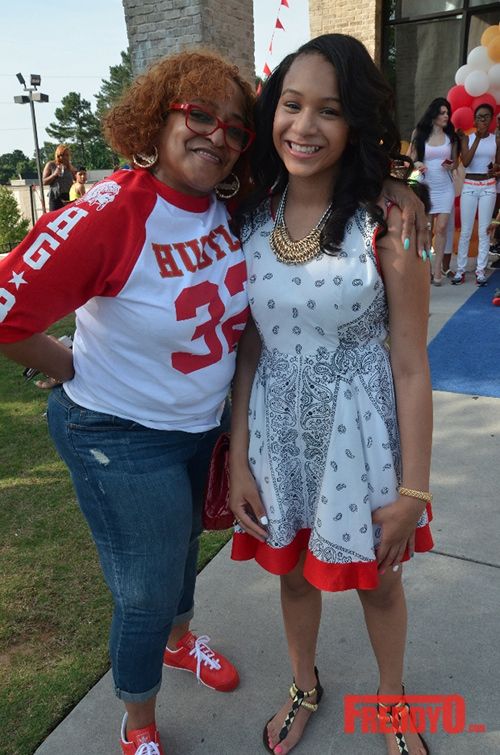 The new teen smiled as she posed alongside her Aunt Precious.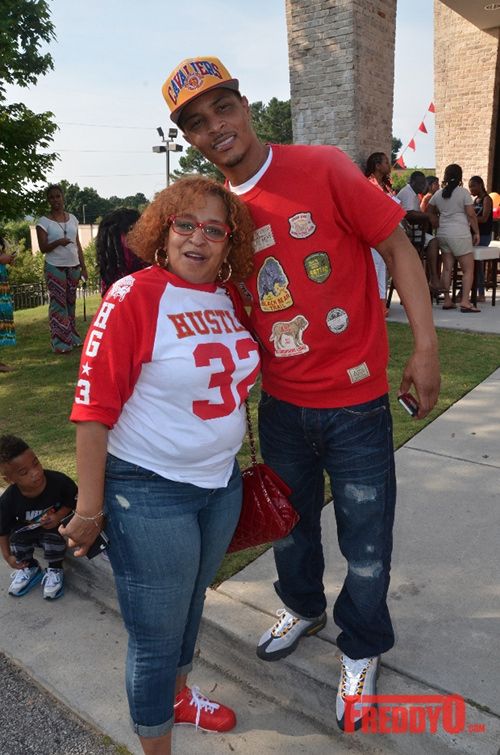 Then Tip and his sis stopped for a pic.
Family shot of T.I., Deyjah, Tip's mother Violeta and Deyjah's mom enjoying the party.
And Deyjah posed it up with her big sis and the OMG Girlz.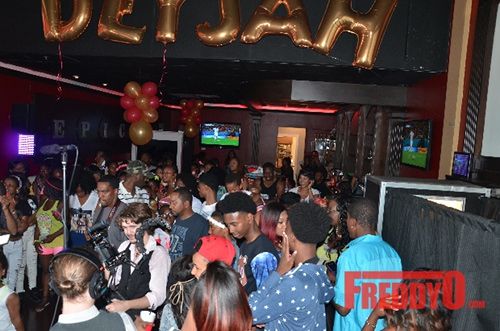 Fun times.
Happy Birthday Deyjah!
Photos: FreddyO.com
MOVIE FAB: Zendaya Coleman CONFIRMS Lead Role In Aaliyah Biopic Coming To LIFETIME
Posted: 16 Jun 2014 04:01 PM PDT
A new biopic is in the works for one of our absolute favorite R&B singers Aaliyah Haughton. And Zendaya Coleman has confirmed she will be playing the beautiful late singer. Get the deets inside…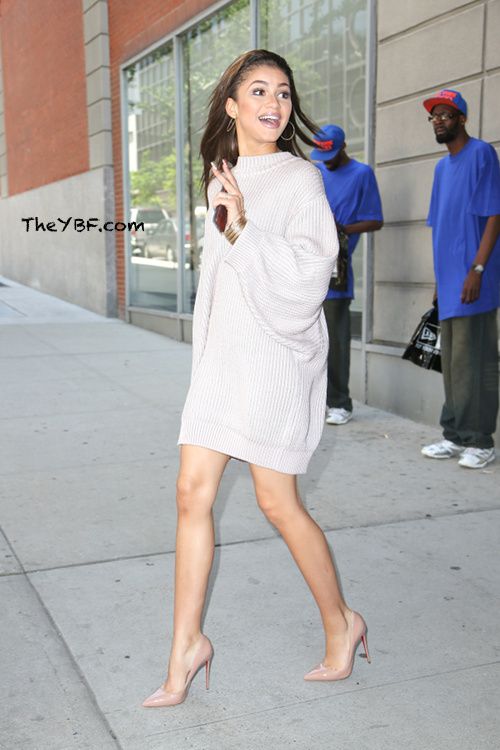 Almost 14-years after her tragic death, a biopic chronicling the beautiful and talented Aaliyah Dana Haughton is finally in the works.
Disney actress/platinum-selling singer Zendaya Coleman has confirmed she will be playing Aaliyah in the Lifetime original movie with the working title AALIYAH: PRINCESS OF R&B.
Zendaya took to her Twitter expressing how much of an inspiration the "One In A Million" singer has been in her career and hopes to bring her to life in the movie.
She tweeted:
She's been an inspiration and influence in my whole career, her talent still shines brighter then ever, all I wanna do is honor her

— Zendaya (@Zendaya) June 16, 2014
Show how much she accomplished in only 22 years....she's beautiful inside and there will never be another Aaliyah, I just hope to share her

— Zendaya (@Zendaya) June 16, 2014
Zendaya was spotted leaving BET's 106 & Park earlier (above) and we wonder if host/ Canadian-born singer Keisha Chante congratulated her. You may or may not know that Keisha has been petitioning to play the "More Than A Woman" singer. Recently, she hinted at auditioning for the lead role on her Facebook and she often likes to show off her resemblence to the songbird, posting pictures of herself mimicking Aaliyah on Instagram.
The LIFETIME biopic (produced by Aaliyah Productions, Inc) will chronicle the "street but sweet" Aaliyah on her journey to the top of the music and movie charts becoming a global icon.
In the press release about the film:
The film follows the beautiful and talented performer's inspirational journey, from her debut on Star Search at the age of ten to the challenges she faced during her rise to become the Princess of R&B. On August 25, 2001, at the height of her popularity, her life was tragically cut short when a plane carrying the singer and some of her video crew crashed after takeoff from a Bahamian runway. Although just 22-years-old at the time of her death, Aaliyah continues to lead a legacy as Billboard's tenth most famous R&B artist of the past 25 years and one of the recording industry's most successful artists in history.

We can only HOPE everyone involved in the movie will do it justice. Do you think Zendaya can pull off playing Aaliyah?
Photos: Santi/Splash News/Zendaya's IG
Jennifer Hudson's "Walk It Out" Featuring Timbaland (VIDEO) + Eva Marcille, Holly Robinson Peete, Debbie Allen, Laura Govan & MORE At The LadyLike Foundation's 6th Annual Women Of Excellence Scholarship Luncheon
Posted: 16 Jun 2014 03:21 PM PDT
Jennifer Hudson revealed her "Walk It Out" video today. Watch it inside and see Holly Robinson Peete and Debbie Allen at The Ladylike Foundation Fundraiser.
Jennifer Huson dropped the video for "Walk It OUt" today, a single from her third album. Shot in NYC and directed "X" Jennifer is a "good" girl walking through the hood, passing by several men who want to "walk it out." In addition to Timbaland (who produced the track), her fiancee David Otunga makes a cameo.
Watch "Walk It Out" here:
In other news.....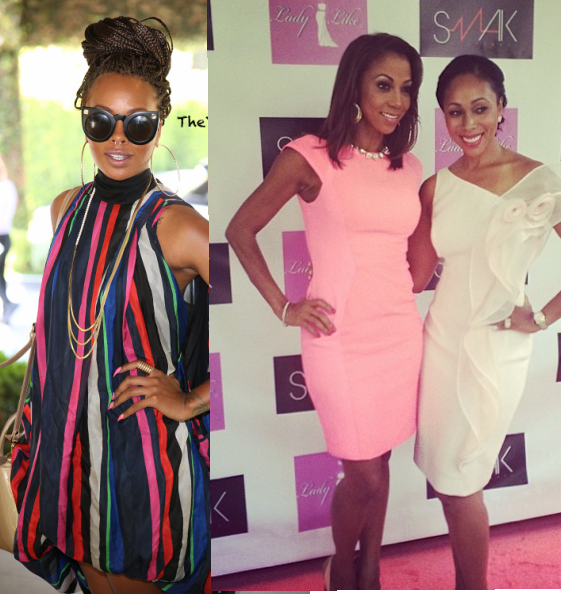 Several ladies of Hollywood attended at a scholarship luncheon for The Ladylike Foundation over the weekend.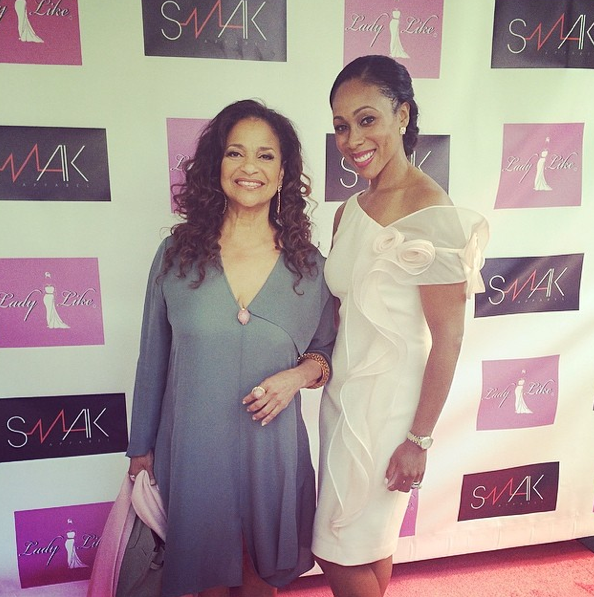 Leah Pump, President and Founder of The Ladylike Foundation hosted several reality stars and Hollywood housewives at her scholarship luncheon for The LadyLike Foundation on Saturday. Leah, an educator, shown above with famed director Debbie Allen, started the group in 2006 to "teach young women through the word of God, how to be virtuous and well- rounded." This year, Debbie was the guest of honor.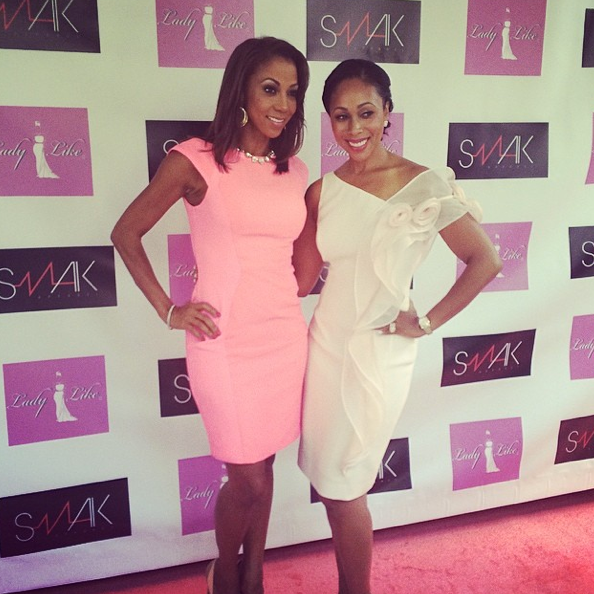 Famed actress and activist Holly Robinson Peete hosted the event, held at the Luxe Hotel in LA.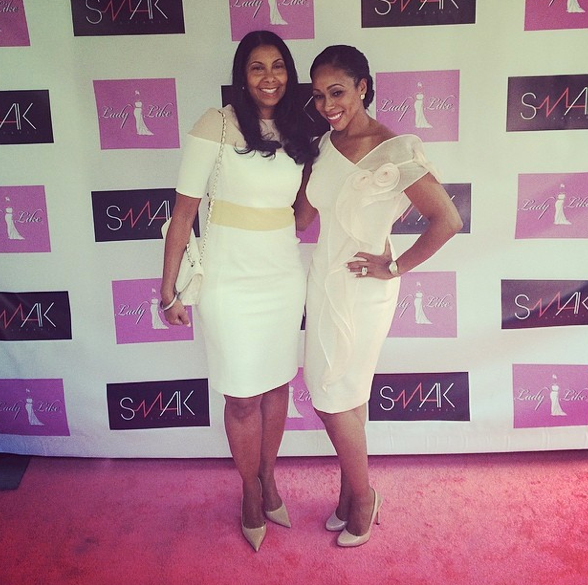 Cookie Johnson, who started her own successful jeans company, posed with Leah (and we're sure she left a hefty check).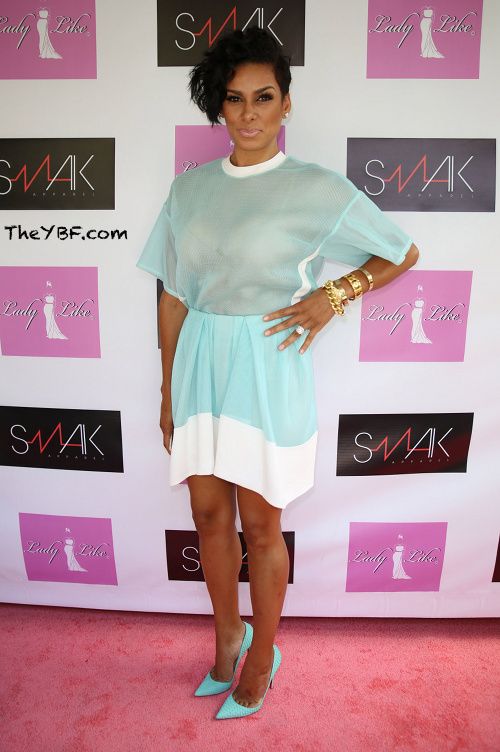 Former "Basketball Wives LA" star Laura Govan looked ready for the summer.
"Hollywood Exes" star and pastor's wife Sheree Fletcher was on hand to support the God-based organization.
"Castle" star Tamala Jones wore a form-fitting yellow dress.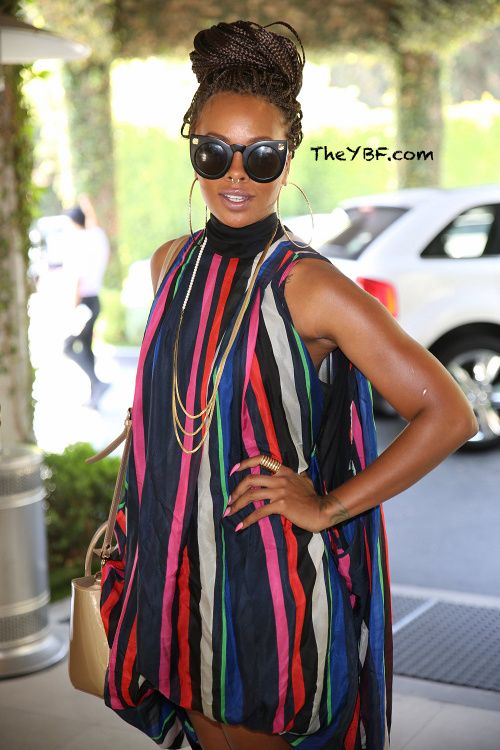 New mom Eva Marcille didn't waste anytime dropping her baby weight. Looking good Eva!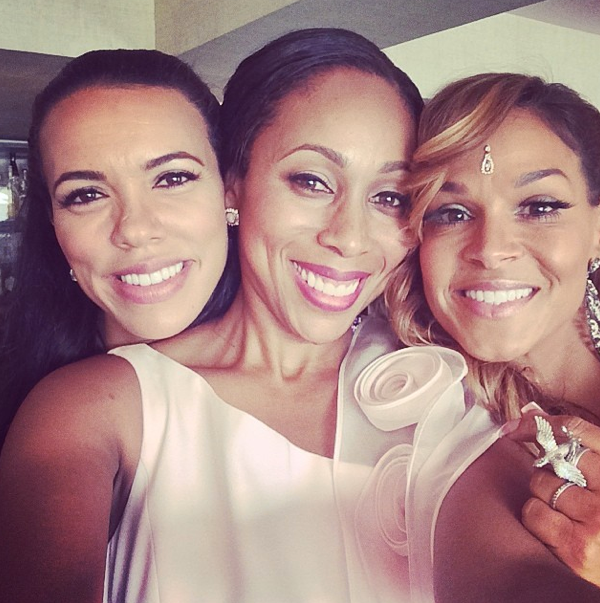 Leah took a "group-ie" with Sheree and Shamika Lawrence.
During the press line, Holly and Debbie posed with a group of young women from the organization while on the carpet. Leah, who "honored" Debbie during the ceremony posted this on Instagram: "Mrs. @therealdebbieallen what an honor to have you grace our presence. You grace, class, and words of wisdom were phenomenal. You are truly a woman of excellence! Thank you for allowing us to honor you! #ladylike."
Photos via tamjones1/LeahPump Instagram/WENN
Malia Obama Nabs Her FIRST Job On Halle Berry's Upcoming Show "Extant" + Chris Brown Gets RID Of His Graffiti-Laced Hollywood Hills Mansion & His Beverly Hills Condo
Posted: 16 Jun 2014 12:28 PM PDT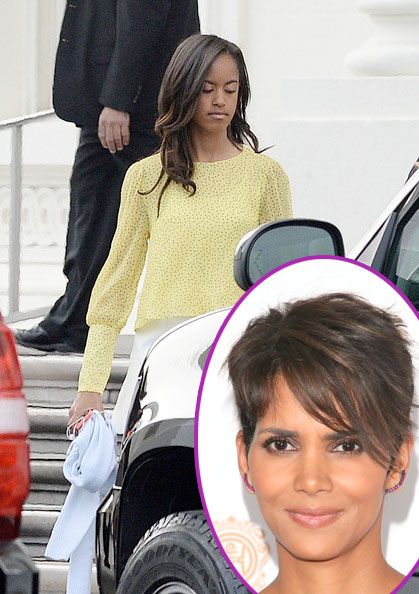 Malia Obama just landed her very first job…and it's way cooler than our first gig. Plus, Chris Brown has gotten rid of his graffiti filled mansion in the Hollywood Hills. Get all the deets inside…
As her father President Obama leads the free world, Malia Obama is chasing her own dreams after landing her very first gig.
The soon-to-be 16-year-old (who celebrates a birthday on July 4th) worked as a production assistant for a day on the set of an upcoming sci-fi series "Extant," starring Halle Berry.
A source told The Wrap, "She helped with computer shop alignments and the director also let her slate a take."
Hmm…a future in Hollywood for little Miss Obama? Possibly.
The source also said Malia was tickled pink with her new gig as she laughed saying, "My first time. This is a big deal."
Nice!

And in other news....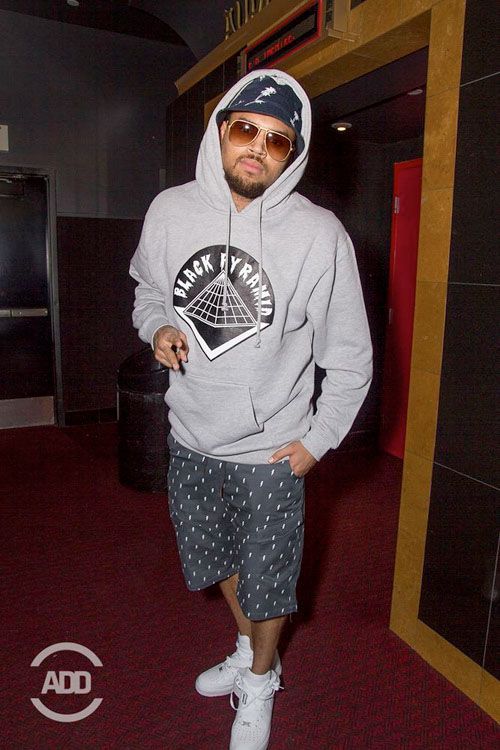 Chris Brown's neighbors can now rejoice. Breezy (above at the Def Jam Comedy Show in L.A.)has finally ditched his $1.5 million bachelor pad in the Hollywood Hills AND his Beverly Hills condo.
According to TMZ, the swanky graffiti-laced Hollywood mansion, which he purchased back in 2011, is in escrow for $1.79 million. The "Loyal" singer has been bumping heads with his neighbors for his elaborate, out-of-control parties and the city of L.A. for painting the walls on the outside of his home with graffiti (which he eventually covered up), so he finally got rid of it.
Breezy also got rid of his luxe condo in Beverly Hills that was on the market for the last two years. He sold it for $1.5 million, the same price he paid for it.

Peep the pics of Breezy's uber fab Hollywood Hills mansion below: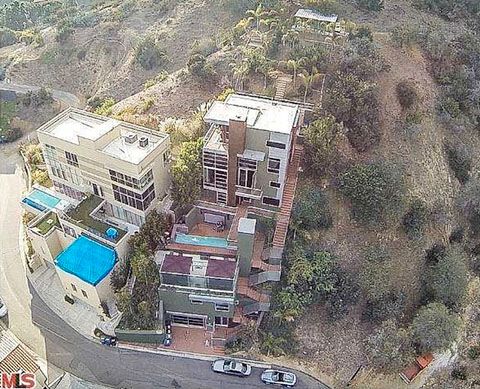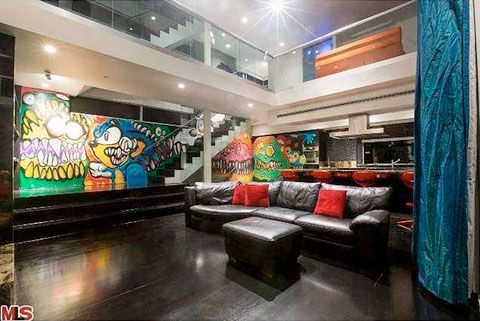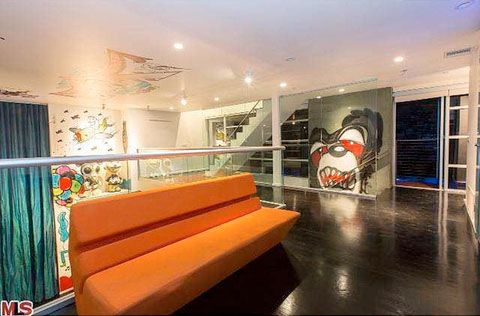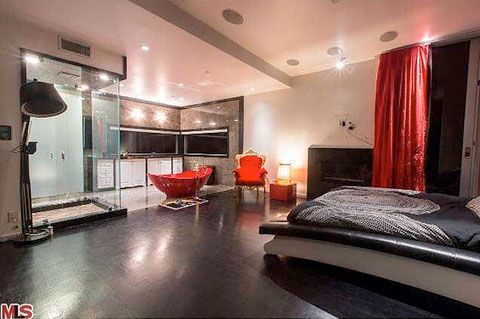 Chris is really cleaning house since his release.
Photos: Getty/ Kass for The Brand Group/MLS
Fantasia & Kelly Rowland PERFORM For The 2014 Playboy Jazz Festival At The Hollywood Bowl In LA + Rihanna Spends Her Weekend On Auntie-Duty With Niece Majesty
Posted: 16 Jun 2014 09:57 AM PDT
Mom-to-be Kelly Rowland joined Fantasia on stage to perform at the Playboy Jazz Festival in LA. Meanwhile, Rihanna spent her Father's Day weekend cuddling with her newborn niece Majesty. Peep the flicks and concert performance inside…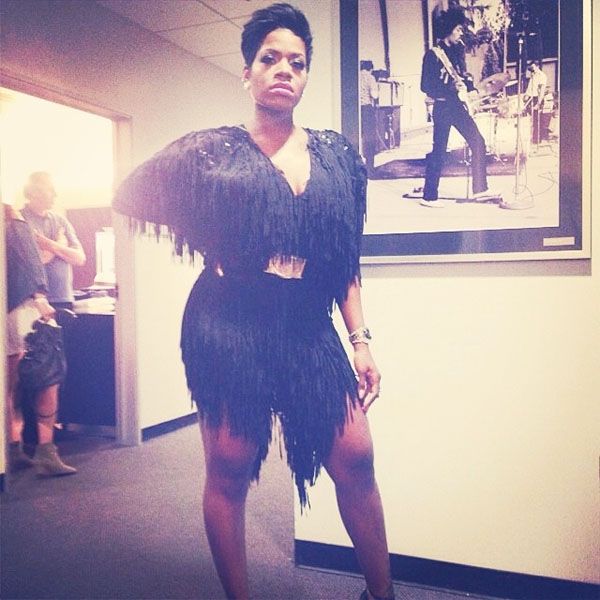 After hitting the stage with legends Patti LaBelle and Gladys Knight at the Tony Awards, Fantasia stormed the stage at the 2014 Playboy Jazz Festival for the Hollywood Bowl in L.A.
Joining her to perform was mom-to-be Kelly Rowland who glowed in a black crop top and black slacks, posing it up backstage alongside Fantasia's manager Brian Dickens.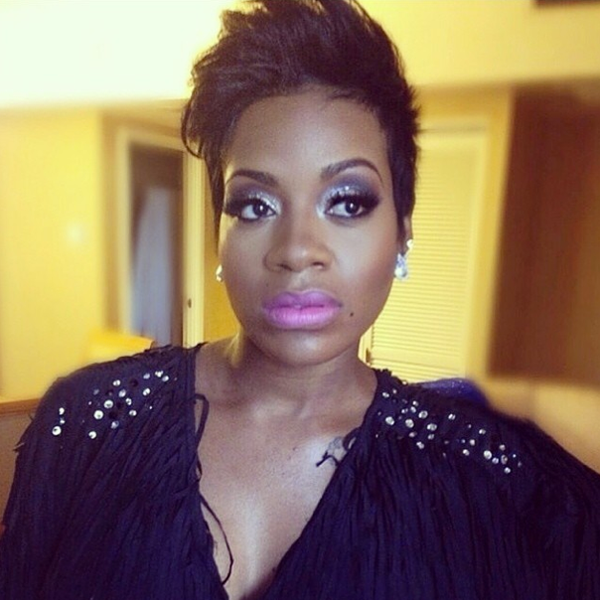 Fanny posed it up backstage with her girls in all black before opening her set with a remix to her hit "It's All Good."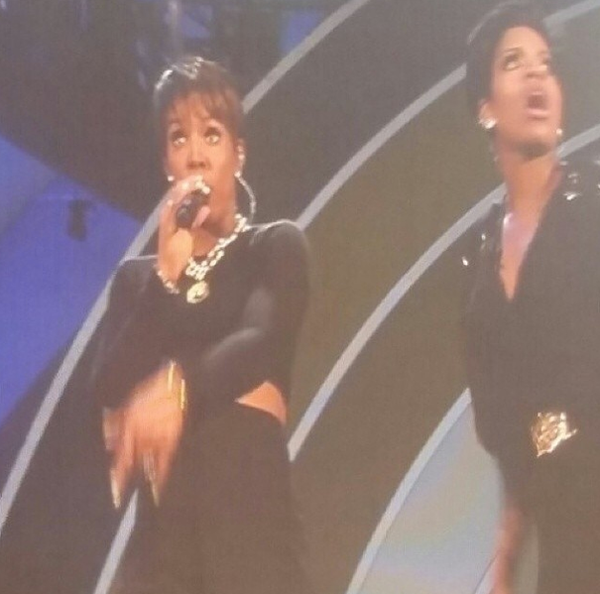 And then she bought out Kelly Rowland to perform their hit "Without Me." As Fantasia introduced the track, seems like she threw a little shade at her ex-boyfriend/baby daddy Antwaun Cook saying, "Wouldn't that piss you off? I start dating you and now you're a celebrity." Bloop!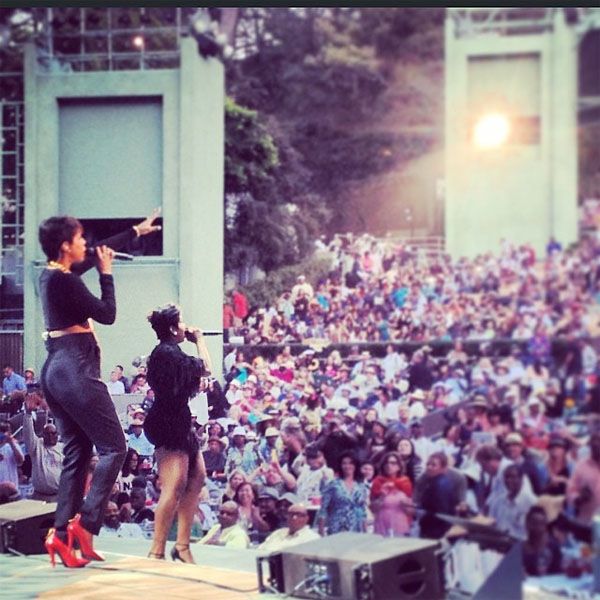 Peep Kelly's little bump. Aww...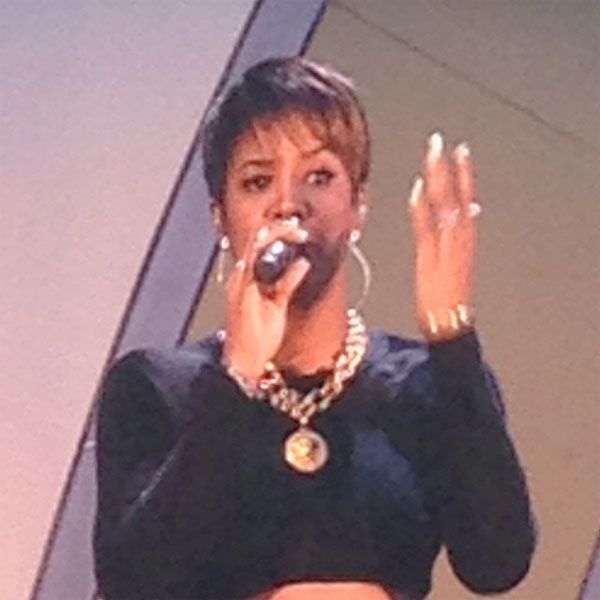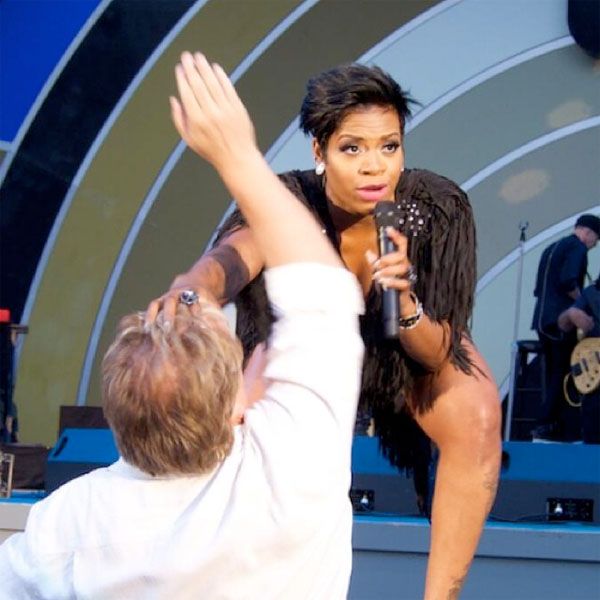 And Fanny got to "laying hands" on fans as she performed her set, finally getting the crowd up out of their seats. Billboard tweeted, "#playboyjazzfestival crowd finally on feet thanks to @TasiasWord She's going all way in riffing on the Time and Sheila E @GailBBMitchell". She closed her performance with her track "Lose to Win.
Peep the performance videos below:
Fantasia sings "So Much To Prove":
Fantasia rocking out to "Side Effects Of You":
Fanny singing "Without Me":
And here's video footage of Fanny going in on Antwaun Cook:
Ha!
Meanwhile....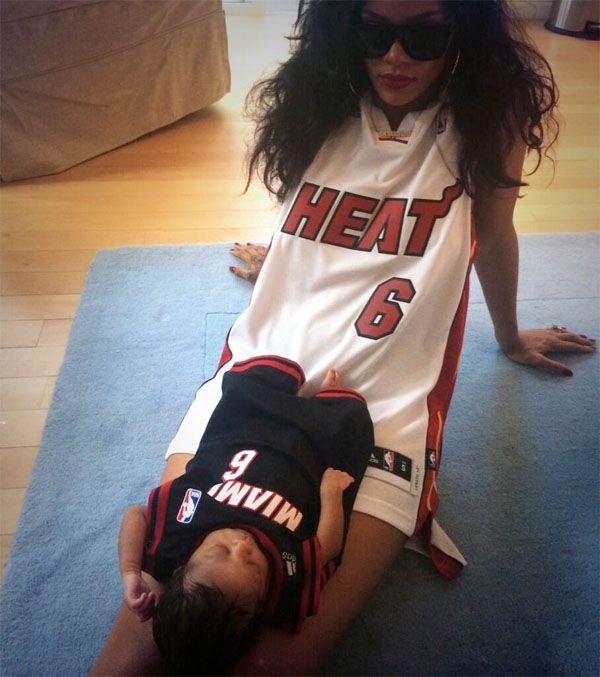 Auntie RiRi spent her weekend cuddling with her infant niece/cousin Majesty. Rih had her newborn niece reppin' her beloved Miami Heat with matching jerseys who, unfortunately for her, was defeated by the Spurs for the NBA championship.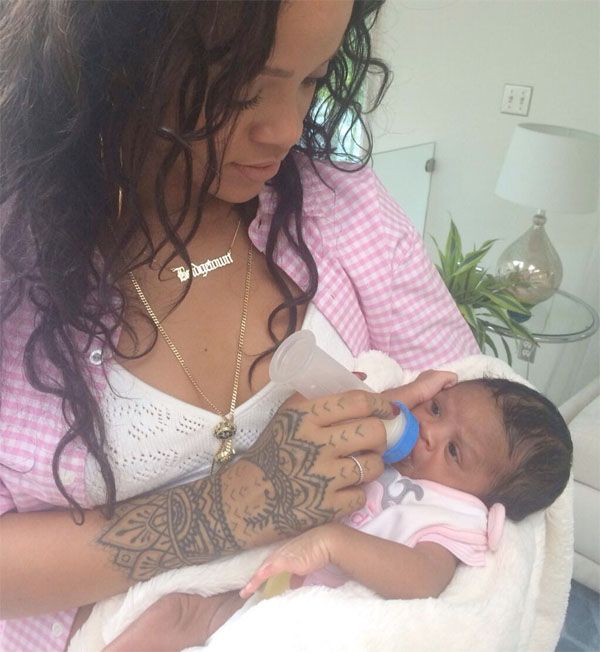 She wrote, "Majesty x Aunty OhNaNa"
But that didn't stop their auntie-niece weekend. Rih held her adorable infant niece close as she fed her and eventually rocked her to sleep.
Too cute!
BONUS:
The first look at Rihanna's character "Tip" in the Dreamworks animated film Home has been released. Check it below:
Loves it!
Home is expected to hit theaters March 27, 2015.
Photos/Videos: Fantasia's IG/ Kelly's IG/Rihanna's Twitter/@brianbdinc/@_fantasiafan/@fantasia_rocksoul_fanpage/@detached010/phnlady
FUNNY Or DIE's "Black Women Run Hollywood" (VIDEO) With Alfre Woodard, Tracee Ellis Ross & Jurnee Smollet + Kandi Burruss & Porsha Williams PARTY At Karma Bistro In Atlanta
Posted: 16 Jun 2014 09:22 AM PDT
A new "Funny Of Die" video reveals who really pulls the strings in Hollywood...Black women! Watch the clip inside and see RHOA stars Kandi and Porsha partying in Atlanta.
Have you ever wondered why Black actresses often play second fiddle to others in Hollywood? According to a new FOD video, "Black Women Run Hollywood", a secret society of Hollywood actresses (including Jurnee Smollet, Alfre Woodard, Tracee Ellis Ross, Meagan Good, Nicole Byer, Retta & Loretta Devine) reveal that black women control the industry. In fact, everything you "THINK" is wrong with Hollywood is actually a part of their "plan" for domination. Now....if only this were true!

In other entertainment news....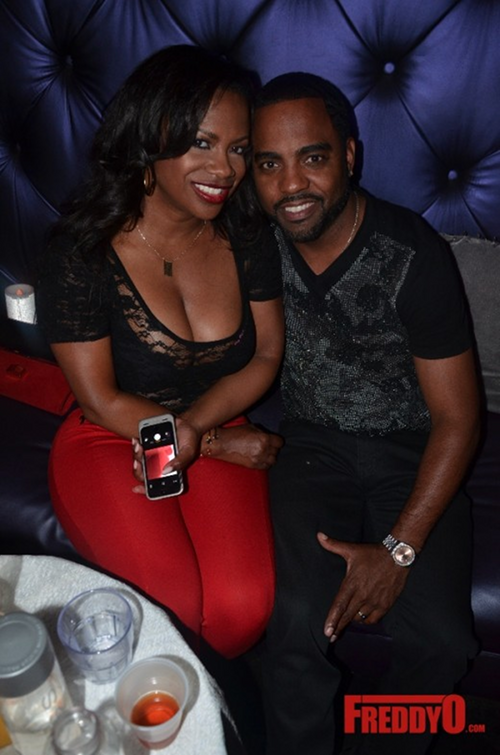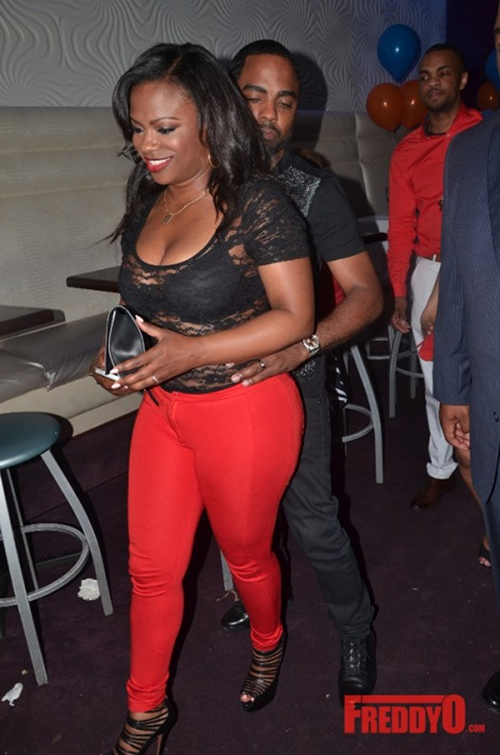 \
Newlyweds Todd Tucker and Kandi Burruss, who star on Bravo's reality tv spinoff "Kandi's Wedding", partied at Karma Bistro in Atlanta over the weekend.
Kandi and Todd had a lot to celebrate as THEIR "RHOA" wedding spinoff has been the most successful of the franchise, topping the ratings of similar shows from Kim Zolciak and NeNe Leakes.
Kandi partied with co-star Porsha Williams and her sister Lauren. FYI: ALL of the ladies from RHOA season 6 are returning for season 7.
Porsha hugged it out with Kandi's business partner Don Juan.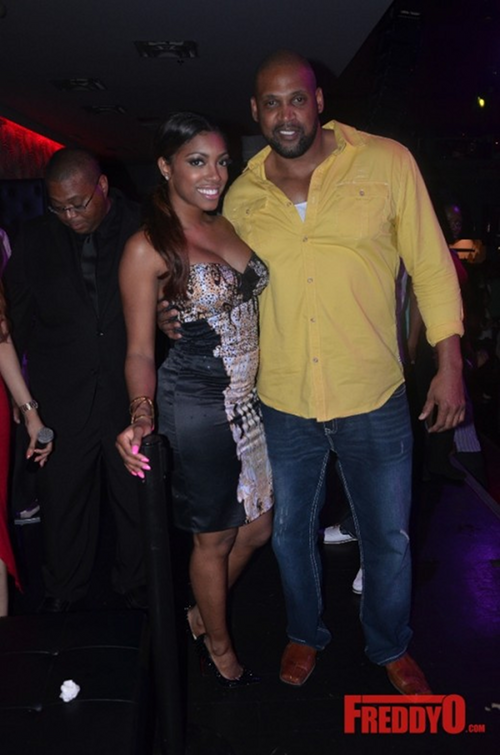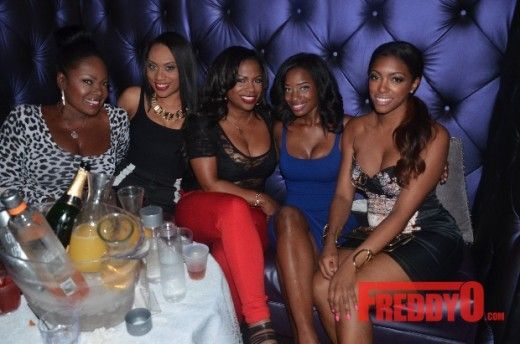 The club was pack with nearly 1,800 patrons who came out the chill with the housewives. Kandi's friends, interior decorator Tobey Renee Sanders and Carmon were also in the mix.
Photos via FreddyO.com