---
PHOTOSHOOTS: Kelis DONS 60s-STYLED RETRO Wigs In New "GREY ANT" Ad + + Wiz Khalifa BLAZES UP For ELEVEN PARIS Campaign
Posted: 27 Jun 2014 08:15 AM PDT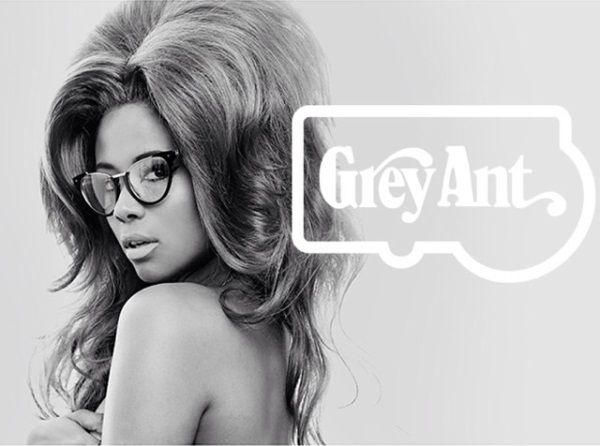 "RUMBLE" singer Kelis models eyewear for "Grey Ant" while Wiz Khalifa stars in new ads for ELEVEN PARIS. See pics inside....
In a photoshoot that merges 60s flair with modern eyewear, Kelis throws a little "shade" on the summer for a new "Grey Ant" ad campaign. And she does it fabulously.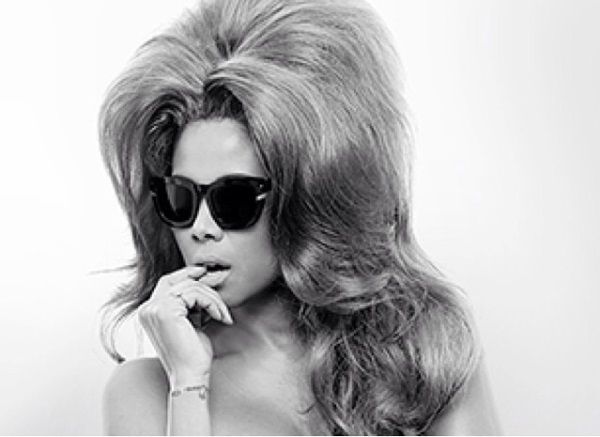 During an interview with Elle.com, she revealed that her best friend asked her to pose for the Mad Men-esque shoot and she's a fan of blonde wigs!
How did you get involved in this campaign?
One of my best friends works for Grey Ant, so when she called me, it was basically a no-brainer. You don't say no to your dearest friend. But I'm so glad I got involved, because when I got to the photo shoot, I saw what they had planned: these incredible wigs, this totally '60s makeup. It was really cool.
Is your personal style less retro?
Oh, it's way more subdued, especially with the makeup. I don't really use a lot on my face. Sometimes my skin gets a little dry, but unless I'm performing, I keep it really natural. So to get all 'Mad Men' for the ads was fun… and I kept the wigs. They're coming on tour!
Would you ever go blonde for real?
Uh-uh. Why do all that when you can use a wig? Some people get a little nervous about them, I guess, but why? Go for the wig. Don't be afraid. [Laughing]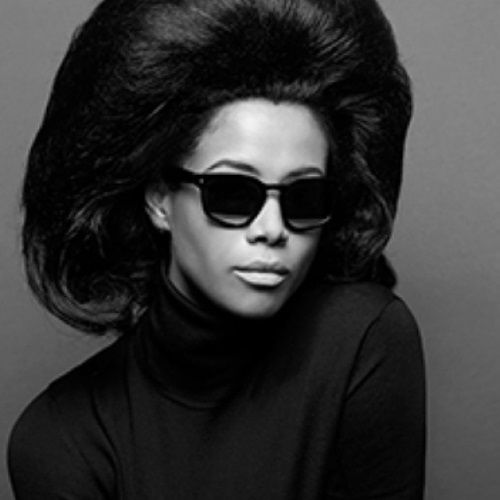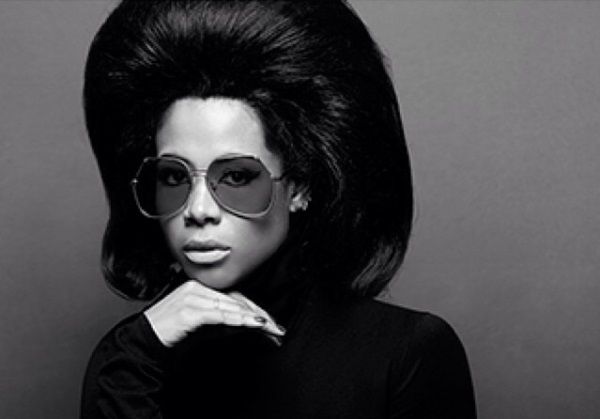 With her "Saucy & Sweet" show airing on the FOOD Network, Kelis also touted her line of sauces. "I went to culinary school [at Le Cordon Bleu] and my sauces are called Feast. Do you like ribs? You should try the jerk sauce and make jerk ribs. They're my specialty."
Yum!
Read more of Kelis' saucy interview here.
In other fashion ads....
.
"Roll Up" rapper Wiz Khalifa puffs out a haze of smoke in a new ad campaign for French design company ELEVEN PARIS.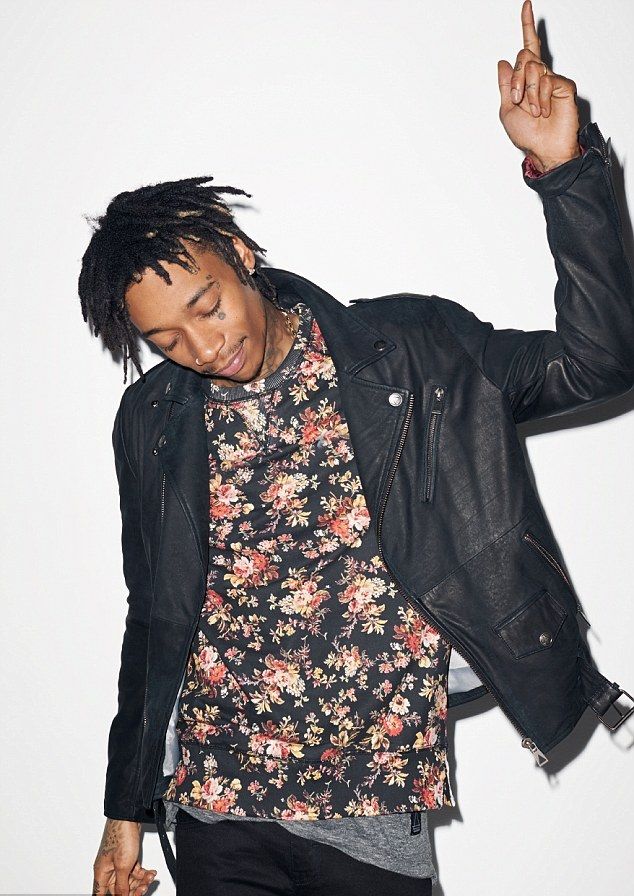 The new ads were shot by Terry Richardson and also feature top model Kate Moss.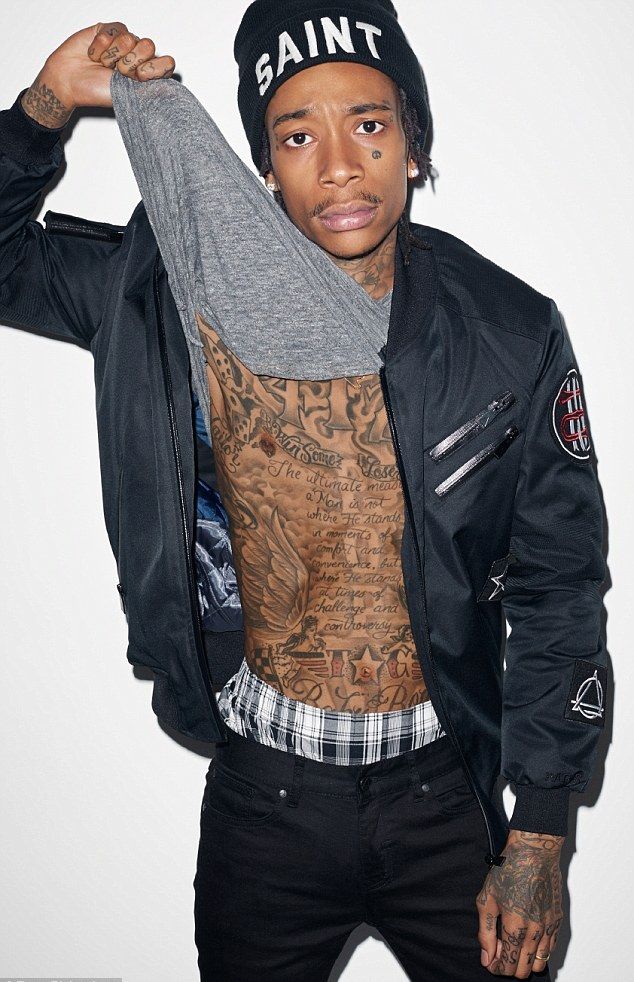 Oriel Bensimhon, one of the two founders of Eleven Paris, told the Daily Mail that Wiz and Kate were chosen to represent the brand because 'We recognize ourselves in their indolence, hedonism and naturally grunge attitude, and I think that they, too, recognized themselves in our collection." He added that they're both "as fascinating as they are scandalous.'
Wiz follows in the footsteps of rocker Lenny Kravitz, who's also starred in an ELEVEN PARIS campaign.

Photos via Grey Ant/Terry Richardson
LOYAL TV? Would YOU Watch A Chris Brown Reality Show...On BET?!
Posted: 27 Jun 2014 07:26 AM PDT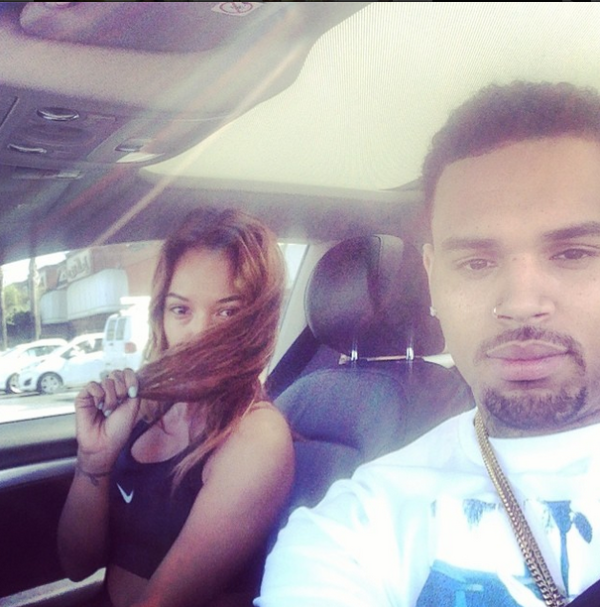 There's a good chance that a reality show based on Chris Brown's post-jail readjustment will hit the airwaves. Find out who's interested in a Breezy docu-series inside.......
The executives at BET are hoping that interest in Chris Brown's life will translate into ratings gold. The same folks who brought us such theater as "Frank & Neffe" and "Tiny & Toya" have secretly hosted focus groups in the San Fernando Valley to ask female participants if they'd watch a show about Chris' road to redemption.
In addition to focus groups, reports state that the network has also reached out to several production companies to stir up interest. We've heard that a few of those companies have even contacted Chris' camp.
While the focus groups concluded that there would be interest in the show, we're wondering if reality tv would be good for Chris' sobriety & anger management.
Hmmm......would you tune in?
Photo via Chris Brown's Instagram
NEW COUPLE ALERT: Teyana Taylor & Knicks Baller Iman Shumpert Boo'd Up & Kissing In Maui
Posted: 26 Jun 2014 11:17 PM PDT
Well what do we have here? After weeks of posting mystery messages about each other, all has been revealed about Teyana Taylor & NY Knicks baller Iman Shumpert's new relationship, thanks to this little romantic vacay to Maui.
Check the sexy pics inside...
Look who was spotted in Maui kissing all over the beach and rubbing their super cut abs all over each other. NY Knicks star Iman Shumpert has found himself a new R&B chick to fall in love with: G.O.O.D. Music's Teyana Taylor.
They both have a type--Iman likes hot bodied singers as his ex girlfriend is "Refill" singer Elle Varner. And Teyana loves herself a baller, as her ex is NBA star Brandon Jennings (who caused some serious beef between her and his new boo Tae Heckard). So, poof, it was only a matter of time before Iman and Teyana found their way to each other.
Iman has been posting video clips and pics singing Teyana's songs and admiring her abs. And 23-year-old Teyana has been posting photos of a mystery boo (who we now know is Iman) and saying things like, "I love you."
Now, the twosome have taken their Loveeee Song to Maui for a little sexy vacay to celebrate Iman's 24th birthday. And the paps caught them all over each other:
Teyana donned a bikini while chatting away on the phone while Iman tried to steal some kisses. Well aren't they...sweet.
She also posted the above photo yesterday wishing her man a Happy Birthday...and said I Love You.
The two also shared a few pics and video of their own from the luaus and such. But before you call Teyana a hypocrite for dating a "friend"'s ex, just like she called her good friend Tae Heckard out for dating Teyana's ex Brandon Jennings, T says she doesn't even know Elle.
An Instagram poster made a meme and caption about Teyana and Elle being cool--and posted a pic of them together. The poster also claimed Teyana and Iman have been together since last year. But Teyana clapped back with this:
Awwww this story would be so juicy if I actually knew Elle. Unfortunately that was my first and last time meeting her and A photographer asked us to take a pic, I Don't know her from a can of paint. Now TAE?? Yes I kno BabyGirl very well. However we won't discuss that anymore, that behind me. Clearly lol Case closed. If u want real tea all u have to do is ask.
Hmph.
You feeling these two?
Photos: FAME/FLYNET, Teyana's IG/Iman's IG
Keyshia Cole Gets Lingerie Clad For "She" Video + August Alsina's "FML" Video + French Montana Helps Khloe Celebrate 30th Birthday
Posted: 26 Jun 2014 10:11 PM PDT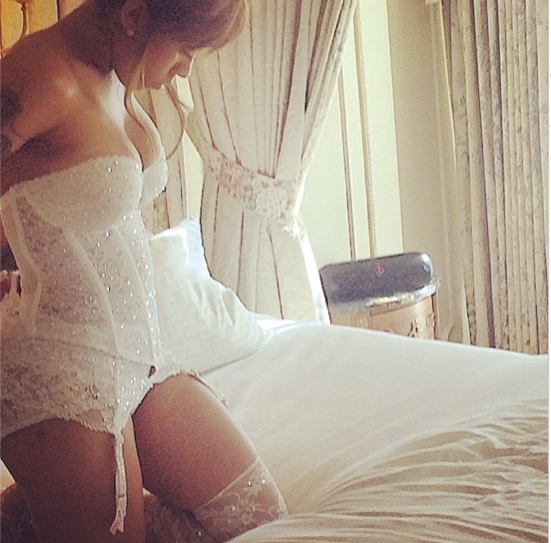 Keyshia Cole is taping her new lingerie clad video for her lesbian fantasy themed track "She". Check out some BTS pics, plus August Alsina's new controversial "FML" video, and French Montana celebrating Khloe Kardashian's 30th birthday...
We had a feeling the video was going to be something like this. Now that Keyshia Cole has revealed her lesbian fantasy on her single "She", the singer is donning all white sexy lingerie for the visuals. She gave a sneak peek on her Instagram this evening.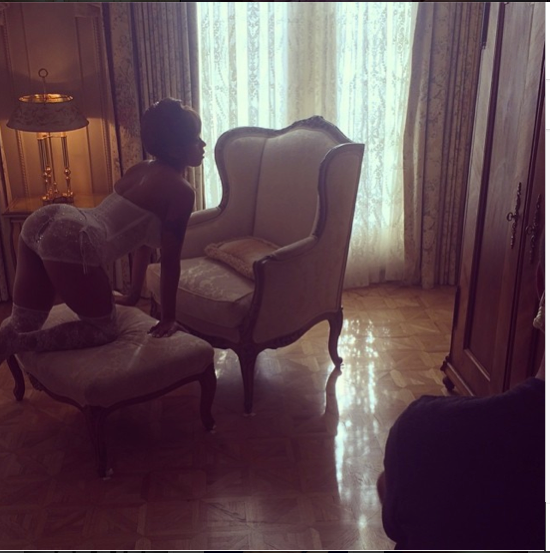 Looks like a boudoir themed shoot...and we're wondering who the leading lady will be.
She also pulled double duty tonight shooting her other video for "Believe":
Both songs appear on her upcoming Point of No Return album. Should be interesting.
Over in the Hamptons, French Montana and Khloe K. are still acting like "friends", as Kris Jenner calls them. Friends with a whole lot of benefits that is. Friday is Khloe's 30th birthday, so French--who appears on this season of Keeping Up With The Kardashians--threw chick a surprise party at Don Coqui: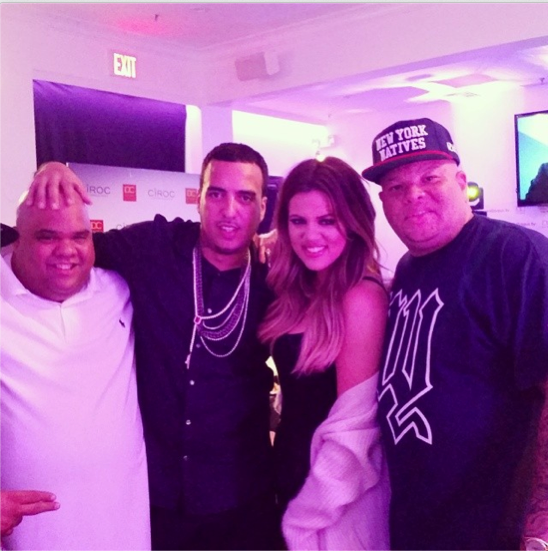 Sean Pecas and a few others were there. How nice of them.
And finally, VIBE's Summer 2014 cover guy August Alsina released his controversial video for his song "FML".
He's catching a bit of heat for the scenes of him hanging himslef and more. But he's got a message for the masses. Check it out above.
Phtoos: Keyshia's IG/Kim K's IG/Sean's IG

MAJOR Shake Up At "The View", Sherri Shepherd & Jenny McCarthy Are OUT!
Posted: 26 Jun 2014 08:17 PM PDT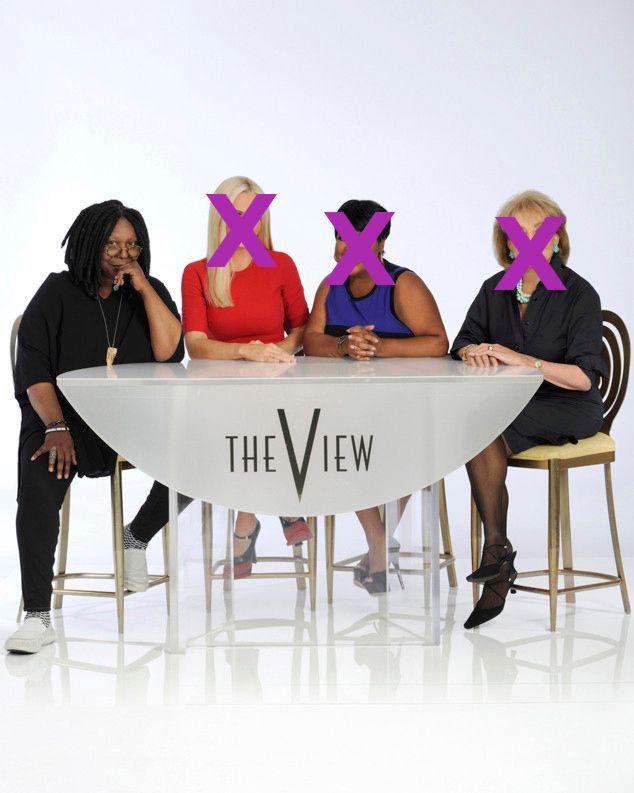 Well, this continues to be a sucky year for Sherri Shepherd. Not only is her second marriage over, but it was just announced that she will be leaving "The View" after 7 years. And Jenny McCarthy appears to be going with her.
Deets inside...
In a semi-shocker of sorts, news broke tonight that Sherri Shepherd will be leaving ABCs "The View". It seems hiding her marital split as if it's not happening from the very same audience she was freely talking about her wedding and husband to every single day....isn't sitting welll with the audience.
Before she put out her own statement, a report from TMZ says Sherri along with everyone else was fired, except for Whoopi. Producer Bill Geddie is set to leave as well.
In a statement to Deadline, Sherri said:
"It's been seven wonderful years on The View and after careful consideration it is time for me to move on. I am extremely grateful to Barbara Walters and Bill Geddie for giving me the opportunity. I look forward to the business opportunities that lay ahead for me and I am incredibly grateful to my View family and my fans for supporting me on this journey."
She also tweeted this evening:
The number 7 is God's number of completion & after 7 seasons my time at The View is now complete!So grateful2 every1 4their love & support.

— Sherri Shepherd (@SherriEShepherd) June 27, 2014
Incredibly grateful to my second mom @BarbaraJWalters for pushing me beyond my comfort zone - it's been amazing doing it scared! #joy

— Sherri Shepherd (@SherriEShepherd) June 27, 2014
Life should be lived. Run towards the things that scare you. Choose joy and trust God - everything else will work out as it should

— Sherri Shepherd (@SherriEShepherd) June 27, 2014
"The View" has been on struggle status ever since Joy Behar & Elizabeth Hasselbeck left. With the ever rotating guests hosts, the addition of Jenny McCarthy, and the possibility of a male co-host entering the mix...things have gotten quite boring and shaky.
Speaking of Jenny, she tweeted this little nugget this evening seemingly confirming her exit:
"If Sherri goes... I go too. #sisters. My View will be changing too. As will with many hard working folks. Thanks to everyone at the show for your dedication and an amazing year."
It's clear ABC has been testing out several different personalities to see who will mesh well. And hopefully, they've got more than a few people lied up already to fill these co-host seats. Because Whoopi isn't about to run this show solo dolo.
Meanwhile, Barbara Walters is returning to the show as a special guest tomorrow (Friday) after retiring just a few weeks ago. She will likely be pubbing her new ABC special.
As for who's on the short list as "The View" co-hosts: We hear Ross "The Intern" Matthews and Jesse Palmer.
That'll indeed shake some ish up on Daytime TV....
2014 BET Awards Weekend Festivities KICK Off With Russell Simmons' All Def Comedy LIVE Special Show
Posted: 26 Jun 2014 03:51 PM PDT
The 2014 BET Awards go down on Sunday and to kick-off the weekend festivities, Russell Simmons held a special All Def Comedy LIVE show with celeb guests including Drake, Eva Marcille, Gilbert Arenas, Laura Govan, Karrueche, Tony Rock and many more. Peep the pics inside…
As we get closer to the 2014 BET Awards, the pre-ceremony events are underway in L.A. And to get things started, Russell Simmons hosted a special All Def Comedy LIVE BET Awards show (powered by Miss Diddy of The Brand Group) for his weekly comedy event at Inside Jokes.
Kicking off comedian and host Tony Rock's birthday, celebs came out to catch the premiere screening of "The Big Leaf" web series starring the funnyman. Attendees included Drake, Eva Marcille, Laura Glovan, Gilbert Arenas, Karrueche, LiL Twist, Steve Rifkind, Kevin Liles, Sticky Fingaz and more.
Peep the pics:
As he gears up for his Drake vs. Lil Wayne tour starting in August, Drake hit up All Def Comedy LIVE for a night of laughs.
After hitting Russell's comedy event last week with boyfriend Chris Brown, Karrueche hit up the event this week with her girlfriends. Kae shared some laughs with Eva Marcille (atop) and Floyd Mayweather's ex (and Nelly's current?) Miss Jackson.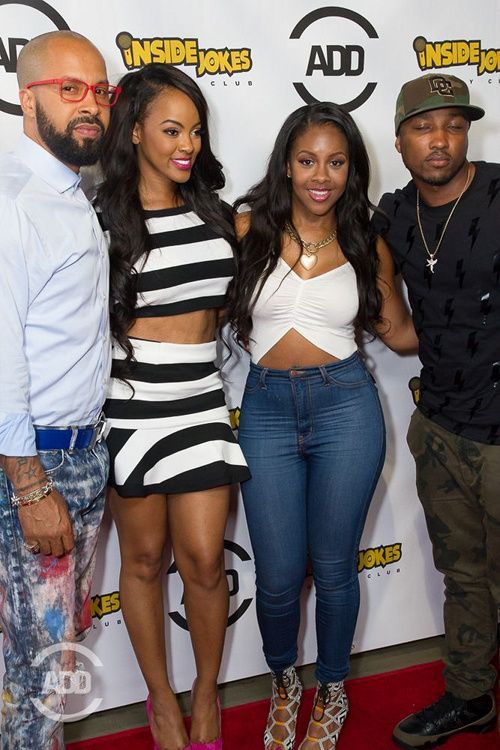 "BBW LA" star Malyasia Pargo posed it up in a stripped black and white crop top and skirt on the red carpet alongside Kenny Burns and promoter Miss Diddy.
Singer RaVaughn Brown (who was first signed by Ne-Yo) came out for the event showing off some leg action.
Former "Basketball Wives" star Laura Govan hit the red carpet in a cute one-piece jumpsuit and then laughed it up with her man Gilbert Arenas.
And sitting next to the couple...
Lil Twist and Kylie Jenner shared some popcorn as they watched the show.
"LAHH ATL" stars Joseline Hernandez and Stevie J were spotted all smiles with music manager Steve Lobel.
Then Steve snapped a pic with rapper Sticky Fingaz and record exec Kevin Liles.
And YBF actress Camille Winbush was there.
Fun times.
Photos: Kass for The Brand Group
Tracey Edmonds NAMED Co-Host Of "Extra" + Topless Chrissy Teigen ROCKS GQ Mexico
Posted: 26 Jun 2014 03:47 PM PDT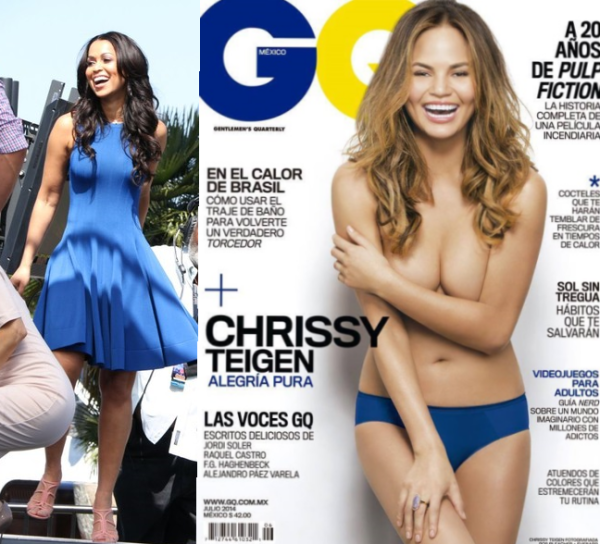 Tracey Edmonds just landed a gig as a new co-host on "Extra." Get deets about her job inside and see Chrissy Teigen model "bridal wear' on the beach!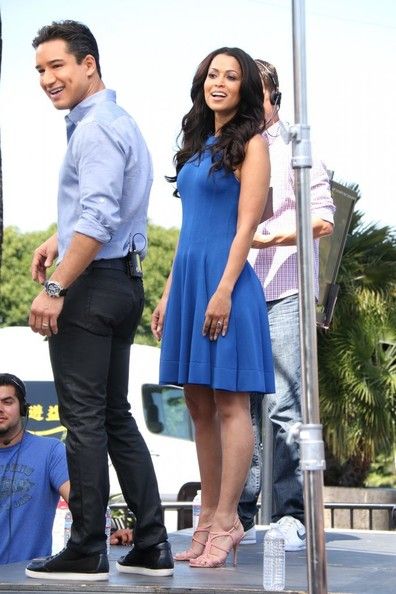 Tracey Edmnds....film producer ("Soul Food") turned reality star ("Deion's Family Playbook") turned "the future" Mrs. Deion Sanders has landed a new gig....tv hostess. We never knew Tracy had such aspirations....but she's just landed one of the most visible tv jobs in the world. For the kickoff of Season 21, Tracy will join Mario Lopez (above) and Charissa Thompson as co-host of Extra, the second-longest running entertainment newsmagazine program in the US. In a press release from Extra, Tracey expressed her excitement saying,
"I am thrilled to join 'Extra' and am so excited about being a part of such a dynamic and progressive entertainment show. I look forward to working with Mario, Charissa, Lisa G and her whole team. 'Extra' already set the bar high, but I look forward to contributing new ideas and exploring new horizons on the show as I enter the next chapter of my career."
Lisa Gregorisch-Dempsey, Senior Executive Producer of "Extra" added,
"Tracey Edmonds is one of the most accomplished television forces in Hollywood. She is already a star with A-list relationships. Charissa Thompson is one of the quickest, sharpest and best interviewers on sports TV and was born to juggle the demands of fast-paced television. From the moment I put Tracey and Charissa on stage with Mario, their chemistry was off the charts. They are generous with each other, they complement Mario, and together they will be an unstoppable team that will take 'Extra' into the future."
Tracey will debut on "Extra" during its 21st season premiere on September 8th, 2014.
On magazine racks.....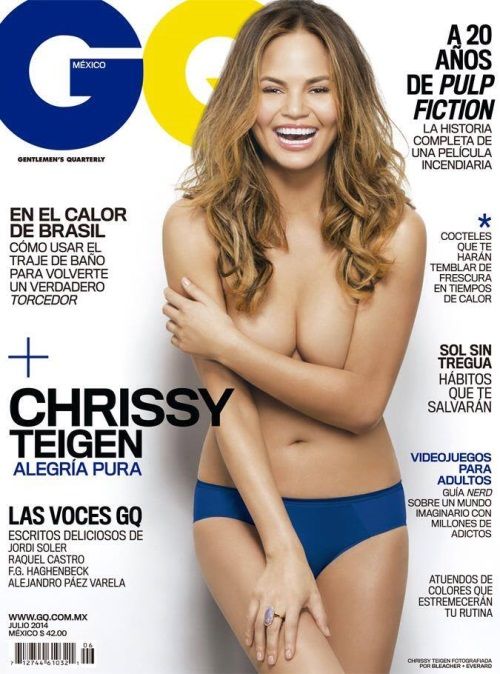 Chrissy Teigen takes off her top (we've all seen her boobs before) for GQ Mexico. Inside, the newlywed offers suggestion about what one might wear to a beach wedding via a sexy pictorial. She recently got married to John Legend in Italy, and now she's showing what John gets to see every night.
She jokingly tweeted, "Hola!! Como se dice 'boobs' @GQmexico."
She said to GQ, "I think I inherited my personality from my mother, she's the happiest being in the world, I've never seen her in a bad mood....My bad side I must have got it from my dad."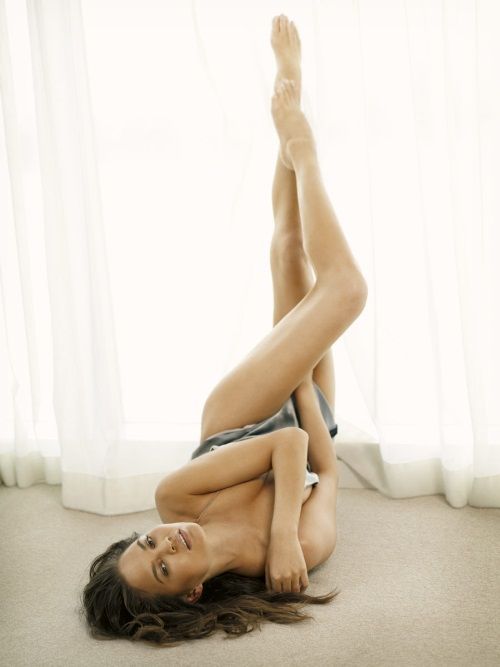 Nice pics.
Photos via Fame/GQ Mexico
"LAHH ATL" Star Erica Pinkett CLAIMS Bambi Ordered A Woman To Brutally Attack Her Over Lil Scrappy...Bambi DENIES Any Involvement!
Posted: 26 Jun 2014 02:11 PM PDT
Lil Scrappy's love interest Erica Pinkett is making claims that she was ferociously attacked in a nightclub. And she claims Scrappy's girlfriend Bambi is the one who orchestrated the assault. But Bambi claims she had NOTHING to do with it. Get the foolywangery deets inside…
Lil Scrappy's "eggs" (as Mama Dee likes to call them) have taken their on-air fights into the ATL streets…allegedly.
"LAHH ATL" star Erica Pinkett (who is Scrappy's love interest this season) claims she was savagely attacked in a nightclub on June 9th and is making claims her co-star Bambi Johnson is the one behind it all. If you watch the show, you'll recall Erica and Bambi have been involved in two fights over Erica's close relationship with Scrappy.
Erica claims she was partying in Atlanta's Taboo Club when she was attacked as she left the bathroom. According to TMZ, she was walking out of the restroom when a woman came up behind her, hit her in face and knocked her down. The woman then allegedly pulled out a razor blade and slashed her arm (below), resulting in an blood bath.
Erica called police after the attack but the woman escaped before the authorities arrived. The alleged attacker, Stephanie Nicole Harp (below), was arrested this morning and charged with committing aggravated assault with a deadly weapon.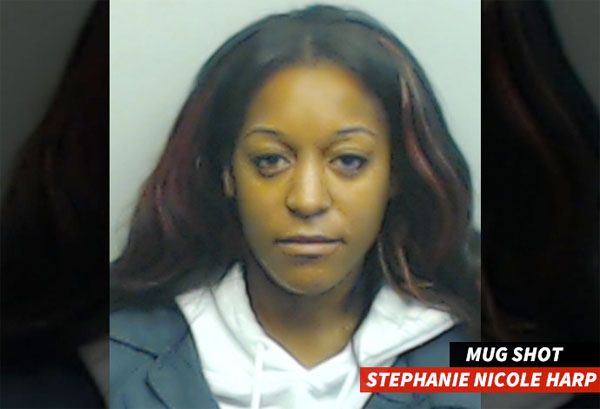 Now…Erica believes Bambi is the one who orchestrated the attack. She claims Bambi had the woman attack her because of her relationship with Scrappy. There is nothing in the police report that mentions Bambi ordered the hit, but Erica insists that her arch nemesis had something to do with the altercation.
Bambi got word about the attack and is now trying to clear her name. She released an official statement soon after the brawl and she claims she had NOTHING to do with Erica's attack. She said the entire story was fabricated and she was not involved in any form or fashion.
The statement reads:

And if you're wondering if Scrappy and Bambi are still together, it seems they are. Scrappy posted the picture below of him puffing on a blunt with what looks like Bambi's left hand across his face.
Is she showing off an engagement ring? Hmm…
Team Too Much...
Photos: TMZ/Scarppy's IG/Erica's IG
SNEAK PEEK: Wendy Williams HOSTS "R&B Divas Atlanta" Reunion
Posted: 26 Jun 2014 01:07 PM PDT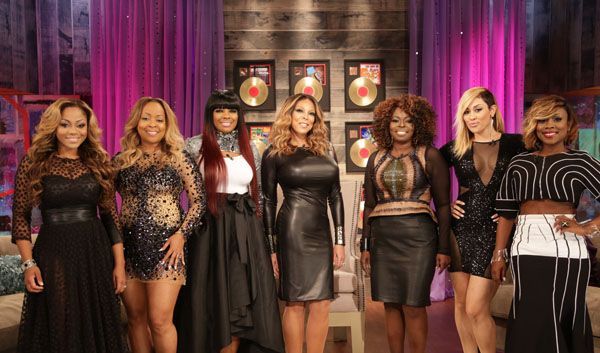 The cast of "R&B Divas ATL" got glammed up to sit down with talk show host Wendy Williams for the two-part reunion taping. And we have the first behind the scenes pics and Wendy's new rules for the divas inside…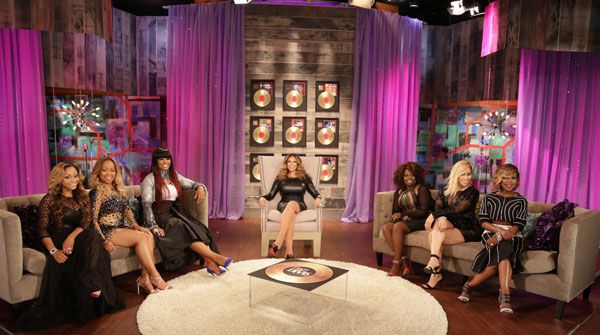 The ladies of "R&B Divas ATL" Angie Stone, Syleena Johnson, KeKe Wyatt, Monifah, LaTavia Roberson and Meelah Williams sat down with Wendy Williams to chop it up about all of the juicy drama for the two-part reunion special for the third season of the TV One reality hit series.
Wendy is making sure not to have another reunion show brawl setting some rules for the taping of the show. The talk show queen laid down the law for the divas:
1. NO props allowed
2. NO fighting
3. NO talking over the host
Ha!
Check it:
Part 1 of the one-hour "R&B Divas ATL" reunion premieres Wednesday, July 2nd at 10:00 PM EST. Part 2 airs July 9th at 10:00 PM EST.
Also, the second season of "R&B Divas LA" will be premiering Wednesday, July 16th at 10:00 PM EST.
Who's watching?
Speaking of R&B Divas...
One of the most legendary R&B divas of all time, Patti LaBelle did an interview with EBONY recently and when asked about the popular TV One series, Ms. LaBelle had no words.
Actually, she said, "Did you ask me that question? I didn't hear you," she quips. "I don't want to touch on that. Can I not?"
Shhhhhhade!

Photos: TV One
FAMILY FUN: Kobe Bryant VACAYS In Greece With Wife Vanessa & Daughters Natalia & Gianna
Posted: 26 Jun 2014 12:27 PM PDT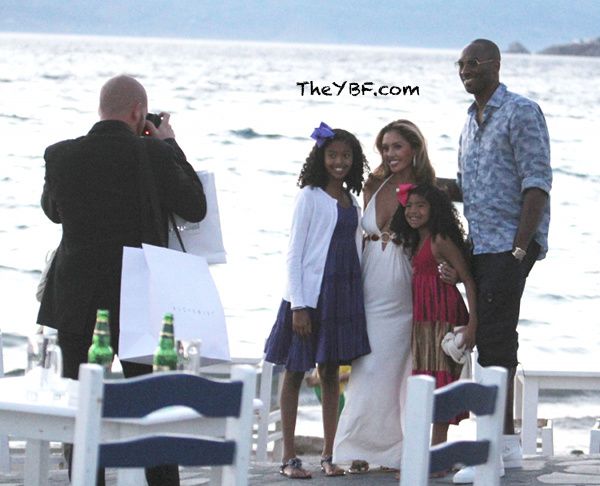 Kobe Bryant rounded up his favorite girls for a family vacation of shopping and jet skiing in Mykonos. See the fun family pics inside…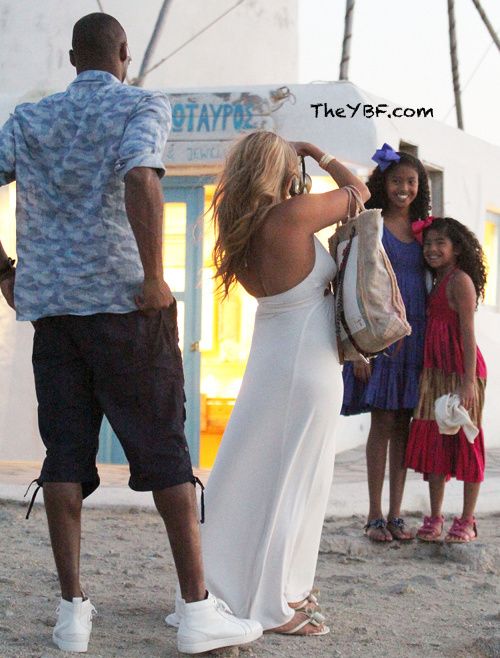 After catching a few World Cup matches in Brazil, Kobe Bryant trekked it to Mykonos, Greece with his wife Vanessa Braynt and their daughters Natalia and Gianna for a family vacay filled with shopping, lavish dinners, family portraits and jet skiing.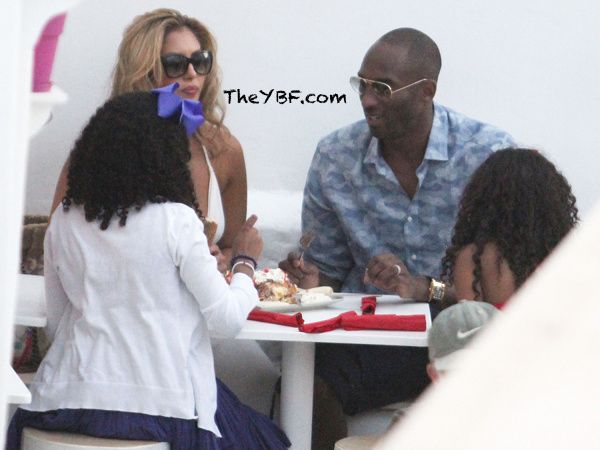 The family of four enjoyed the paradise island stopping for ice cream and posed for pictures as they stood over the Aegean Sea. The girls are growing up into beautiful young ladies.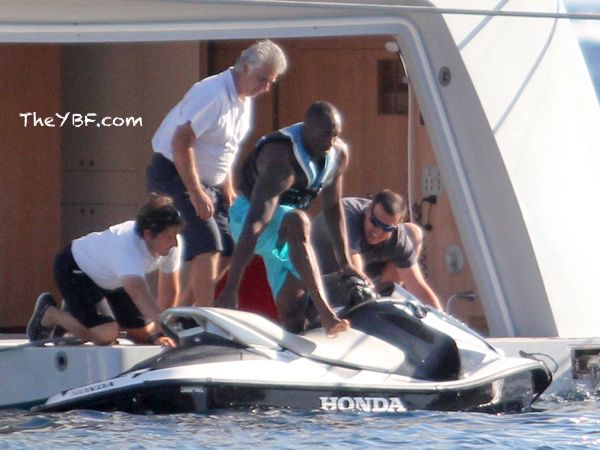 And the five-time NBA champion even hopped on a jet ski for an adrenaline rush. It seems the Black Mamba is showing no signs of retiring anytime (too) soon after being in the NBA for 18 years. He is set to bring in $25.5 million for the 2014-15 season and then $25 million for 2015-16 season. Sheesh…
See the Bryants pose for the paps in Mykonos below:
Fun times.
Photos: FAME/FLYNET
ILLMATIC DIVAS: Nas JOINS "Hollywood Divas" Golden Brooks, Lisa Wu And Paula Jai Parker For Beverly Hills Wrap-Up Bash
Posted: 26 Jun 2014 11:50 AM PDT
The cast of "Hollywood Divas" celebrated the wrap of their first season with a Beverly Hills bash that brought out Nas. Check out the flicks inside....
YBF chicks Golden Brooks, Lisa Wu and Paula Jai Parker stepped out in style recently at Philippe Chow in Beverly Hills to celebrate their new TvONE docuseries Hollywood Divas.
"Hollywood Divas" also stars Hollywood vets Elise Neal and Countess Vaughn as they navigate their way through Tinsle Town and focus on their budding careers and brands.
The show reunites Lisa with "RHOA" executive producer Carlos King (who helmed the BRAVO series' highest rated season ever) and tv exec/producer Todd Tucker (who's proving to Mama Joyce that he can make his own coin).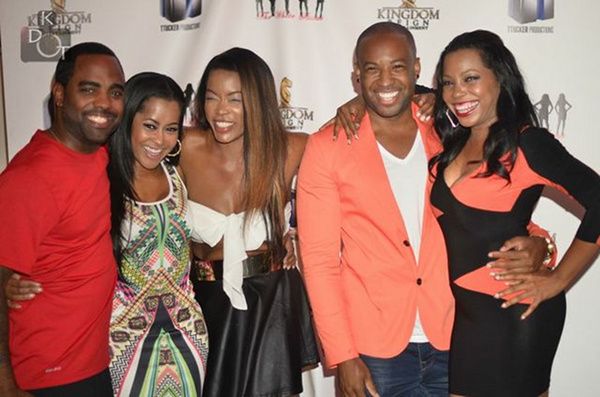 Carlos told The YBF.com:
"Filming Hollywood Divas was one of the highlights of my career because it challenged me as a producer to effectively tell the untold stories of what's it like to be a Black actress in Hollywood. My hope is that Black actresses around the world will watch this show and see representations of themselves and inform Hollywood that they should not be ignored."
By the way, Kandi & Todd's wedding series is the hightest rated "RHOA" spinoff in the franchise.
Mr. Illmatic himself, Nas, came out to support the cast and the show producers Carlos & Todd.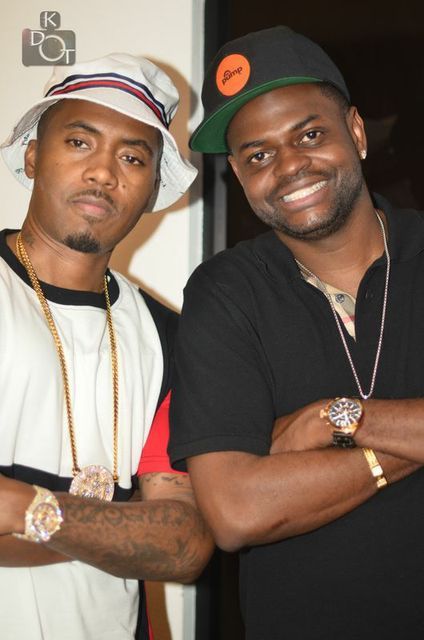 He posed alongside music exec Manny Halley, owner of Philippe Chow and manager of Keyshia Cole.
"BBW LA" star Jackie Christie was spotted. Ooohhhh.....did she bring along a bottle of Jackie Christie Cognac?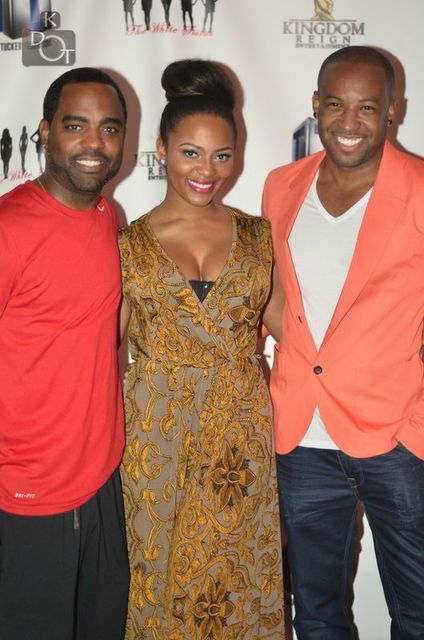 And Teairra Mari, who we've heard really SHOWS OUT on "LAHH LA", was on hand to support the ladies.
"Hollywood Divas" will appear on TvONE's Fall lineup and is expected to debut in October.
Photos via Khristine Easterwood/Angel Amor
Karyn Parsons' New Kickstarter Campaign -- I Want To Tell Black Ballerina Janet Collins' Story!
Posted: 26 Jun 2014 11:23 AM PDT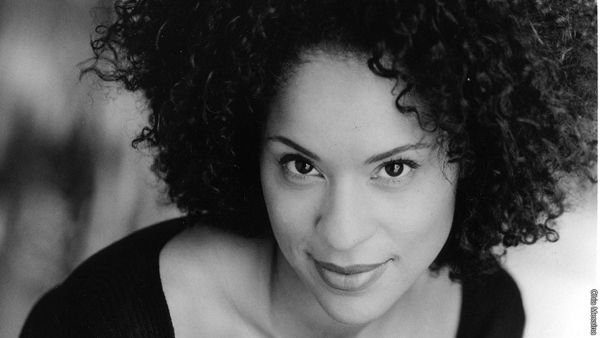 Remember Karyn Parsons who played "Hillary" on "Fresh Prince Of Bel-Air"? Well, she's going behind the lens to bring folks a story of a legendary black ballerina. And she needs YOUR cash....
Karyn Parsons recently launched her kickstarter campaign to produce an animated film about the African-American Ballerina, Janet Collins. And we're loving the idea.
Janet, who opened doors for black ballerinas like Misty Copeland, had to overcome obstacles such as requests to dance in white face. And she went on to become the first black Prima Ballerina and first person of color to perform as a solo dancer at the Metropolitan Opera in New York City. So this is indeed a story little YBF girls need to see.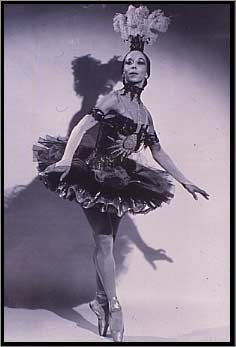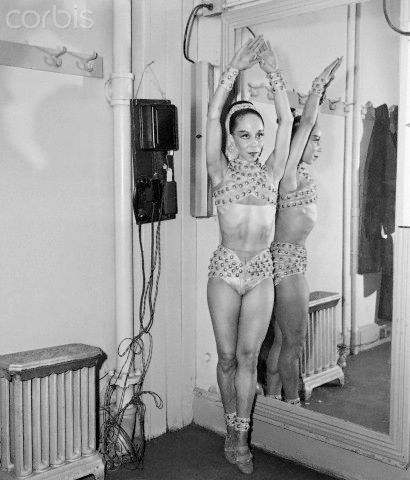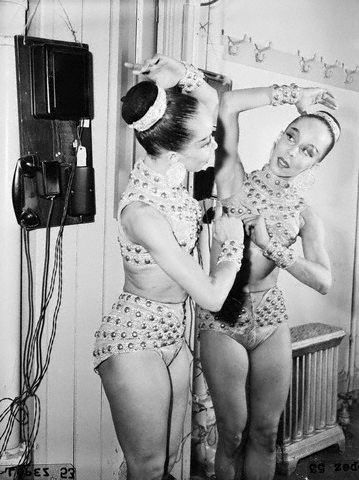 The 15-minute animated short will show how at only 15 years old, Janet Collins was asked by the Ballet Russes de Monte Carlo to join their company on the condition that she perform in White Face. She declined and decided to pave her own path—winning awards for best Broadway dancer in 1950 and inspiring companies like Alvin Ailey and Dance Theater of Harlem.
The film is being produced by Karyn's non-profit organization Sweet Blackberry, which seeks to highlight and share little known stories of African-American achievement with children. She's aiming to reach $75,000 worth of funds on Kickstarter, and if it's reached, the next film will be narrated by Chris Rock.
Celebs like the Fresh Prince cast, Will Smith, Jada Pinkett Smith, Alfre Woodard, Quest Love, and Chris Rock have reportedly agreed to contribute gifts to certain donees. You can visit the campaign here.
Nice cause!
PARTY BEATS: Faith Evans PARTIES With "Notorious" Doppelgänger Antonique Smith At Album Release, Drops "I Deserve It" Single
Posted: 26 Jun 2014 10:11 AM PDT
"The First Lady" Faith Evans celebrated the upcoming release of her new album last night and latest single "I Deserve It" with friends, fans and actress Antonique Smith. See pics and listen to her new song inside....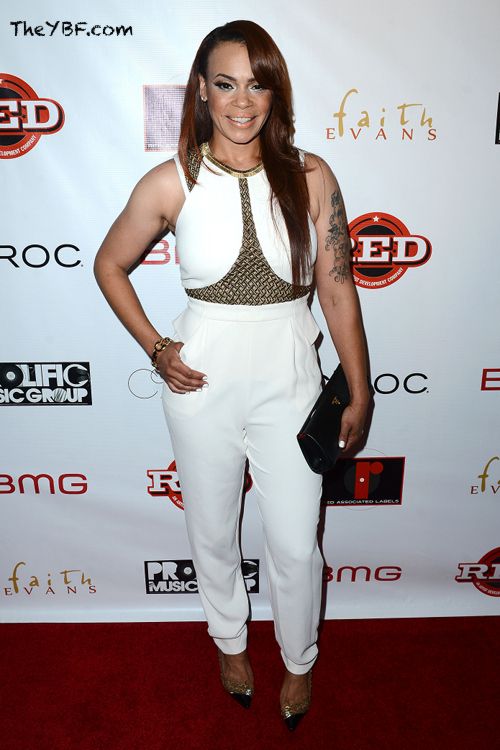 With 20 years in the industry already under her belt, Faith Evans is putting the final touches on her eighth studio album, Incomparable, which she celebrated this week at a release party sponsored by CIROC and INSIDE.
Posing alongside actress/singer Antonique Smith (who played Faith in "Notorious") Faith treated partygoers to her lastest single "I Deserve It" featuring Missy Elliott and Sharaya J. On the mid-tempo groove, Faith croons....

Everybody's looking for their one and only love / And I'd be a fool to settle for someone that isn't good enough / If you're gonna love me, love me right / 'Cause I played the fool too many times / If you're gonna love me, love me good / Or I'll find another man who would,"
While we don't have a release date for Incomparable, we've heard it will feature B Slade, Jazmine Sullivan and Karen Clark-Sheard. In the meantime.....will you be jamming this for the summer?
Listen below:
Photos via Splash
Zendaya Coleman Talks New "Aaliyah" Role + Keshia Chanté Reveals Why SHE Turned Down The Role
Posted: 26 Jun 2014 09:17 AM PDT
Zendaya Coleman, who turns 18 September 1st, is speaking for the first time (in an interview) about her upcoming Aaliyah role. Check out what she had to say about it and her urban chic style inside. Plus, "106 & Park"'s Keshia Chanté, who reportedly landed the job first, reveals why she turned down the role...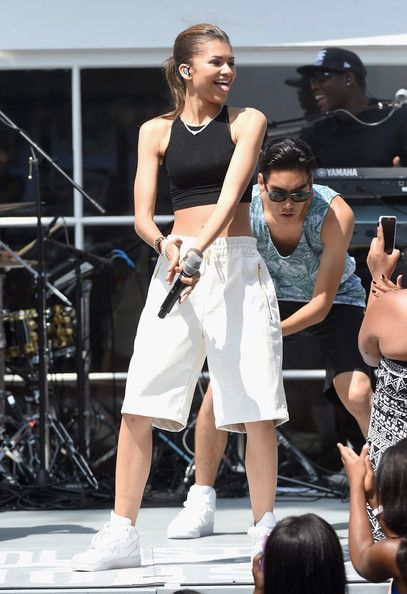 During a chit chat with Billy Bush and guest co-host Meghan McCain on "Access Hollywood" this week about her upcoming Disney movie "Zapped", YBF chick Zendaya Coleman (pictured above performing at the Hollister House yesterday in Santa Monica) revealed a bit more about what's going on with Lifetime's upcoming Aaliyah biopic. She addressed the backlash, the family's issue with the film, and more.
On becoming the new face of Madonna's "Material Girl" clothing line
"It's so amazing. First of all, just the fact that Madonna knows who I am. Her and her daughter [Lourdes] I think they are an amazing dynamic duo. I think these clothes are like the coolest juniors line that's available and that's for us. It's cute and it's affordable and I think that's so important....Fashion should be for everybody."
On her style
"I'm very urban chic. I like to take urban inspired streetwear and put a girly twist to it. Being 17, I shouldn't be confined to a box. This is the time for me to experiment with fashion and try different styles. So I might as well do it."
On Aaliyah's family being opposed to the new bipic
"We haven't started production or anything. But the family was my number one concern. My important thing about this was the mother & the brother... and that Lifetime reached out. I didn't feel comfortable until they did. So they're working on that and reaching out to the family to make sure everything's ok. I wrote a letter, a whole bunch of things. I've been an Aaliyah fan my entire life. I auditioned like anyone else and I got cast in the part. I want it to be something [the family] is proud of and what she would be proud of. It's a Lifetime movie. So it's just to honor her. And to show how incredible she is and the things she was able to do."
On the backlash about Zendaya playing Aaliyah
"I think people are entitled to their own opinions. Some people know me from the Disney channel and maybe they don't think I can handle the role or do whatever. But at the same time, I was cast in the part. I auditioned like everyone else and I was cast. My passion and my love for Aaliyah is so strong. I'm just going to channel her and do my best to honor someone that I love so much and have and taken so much from in my career."
Check out the full interview below:
Meanwhile, the person initially cast in the biopic, BET's Keshia Chante, revealed why she ended up turning down her dream role:
Keshia, who will be hosting the BET Awards pre-show this weekend with Bow Wow and more, posted a message on her Instagram yesterday saying that she couldn't do the movie knowing that the family was not on board. But she also gave her support to Zendaya Coleman:
Now regarding the Aaliyah film, I just want to say Thank You all for the outpouring of love & support. You guys went so hard!! It's really touching to know that you root for me! Words can't even express. But this particular project just wasn't for me. After learning more about the situation & how the Haughton family truly felt, I just didn't feel like it was right. But at the end of the day, this is just one, of what will be many movies on Babygirl's life. So maybe one day, if it's the right circumstance, timing & I get the blessing, I'll choose to be a part of something. Until then, keep #Aaliyah's legacy alive & positive! And support my girl Zendaya who is just living out her dreams & working hard to do so! xo KC

Zendaya visited "106 & Park" recently and it all seems like nothing but love between the two.
Photos: Keshia's IG/Getty