---
ANNUAL VACAY: Magic & Cookie Johnson On Couples Trip To Portofino With Samuel L. Jackson & Friends
Posted: 25 Jun 2014 08:48 AM PDT
Magic Johnson & Samuel L. Jackson's bromance continues! The twosome and their wives (LaTonya Richardson is not pictured) were snapped roaming the streets of Portofino, Italy for their annual family & friends vacay. Check out the pics inside...
EBONY magazine's July 2014 cover couple Magic and Cookie Johnson were spotted shopping and wining and dining on the Italian coast yesterday. Every year, Magic, Samuel and their families travel to the gorgeous region for a week or two of well deserved luxeness. And 2014 is no different.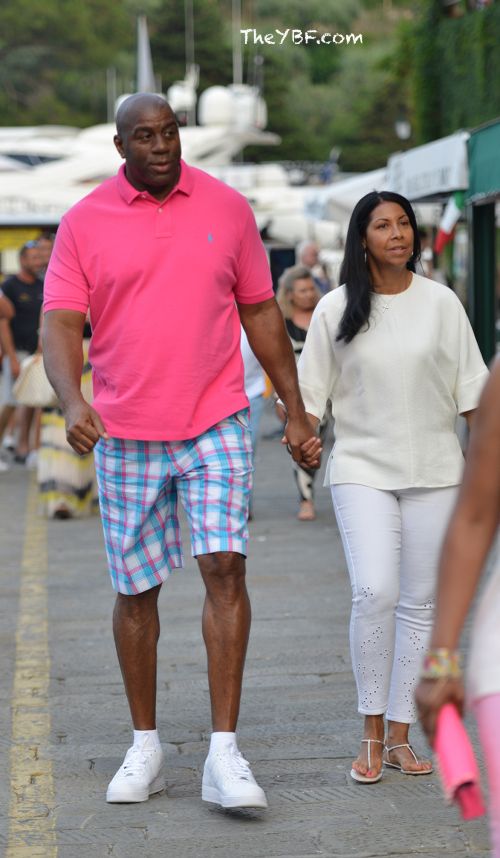 Cookie & Magic were spotted holding hands before the fellas were dragged led into a few hig end boutiques for some shopping.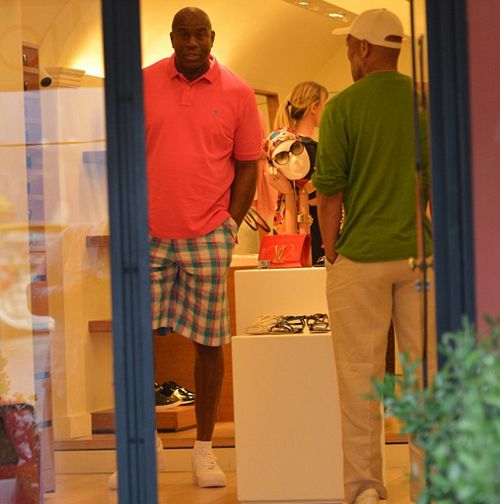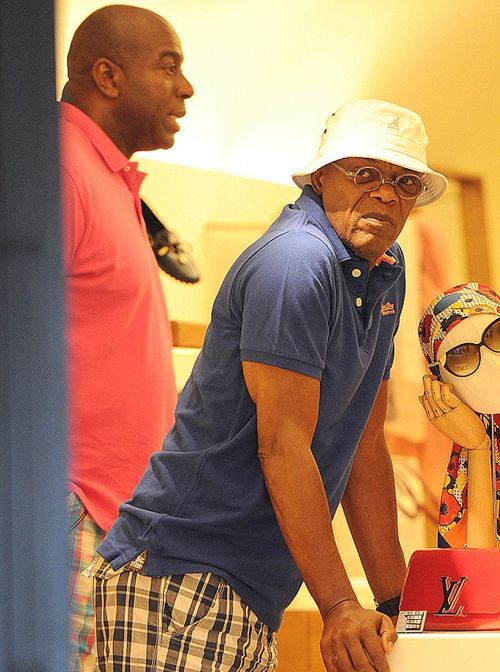 And outside, a random passerby was thirsty to get a pic. So she squeezed in between the fellas--after trying to sit on Magic's lap. Check out Sam's face: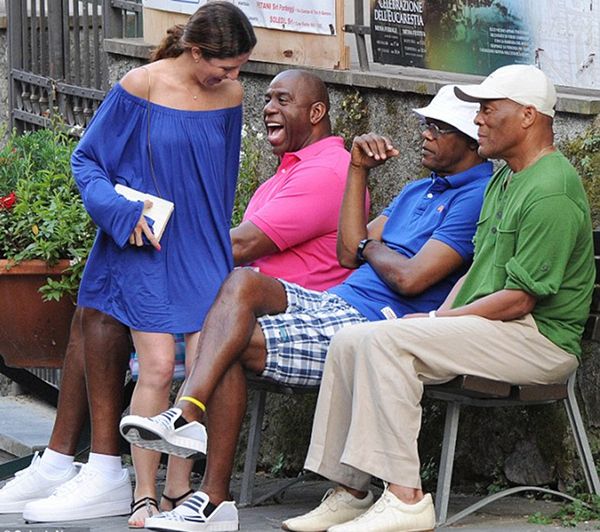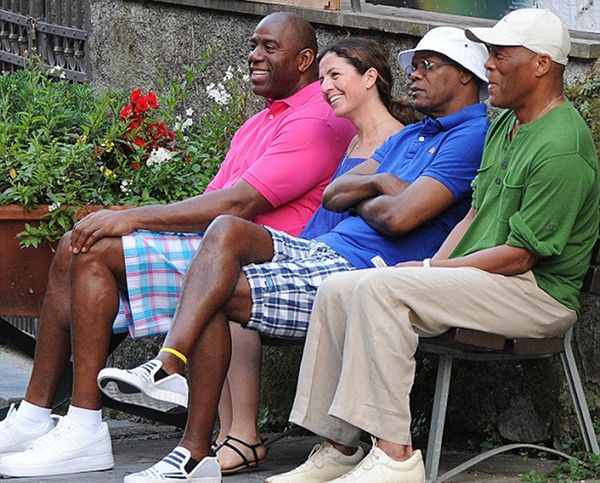 Ha!
The plaid shorts wearing, colorful polo rocking men chilled outside for a but. And later had some dinner and wine with friends and fam, probably while talking about all their upcoming business deals and movie deals (Sam is filming the next Avengers installment called "Age of Ultron" and is about to start filming Tarzan):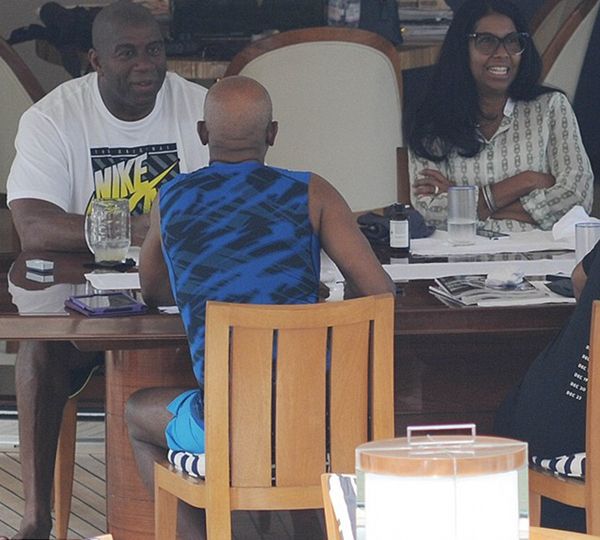 Fab times!
Photos: Splash
Redskins Baller DeSean Jackson Does First Photoshoot Since The Big Trade
Posted: 25 Jun 2014 07:34 AM PDT
DeSean Jackson is shirtless and sexy in his new photoshoot. Check out the NFL baller taking some time in the off season to do some brand building inside...
After making headlines for his big surprise trade from the Philly Eagles to the Washington Redskins, DeSean Jackson is keeping it hot in a new photoshoot. He may be known for his ish talking on the field and his controversial NFL trade based on stereotypical assumptions of gang involvement, but DeSean is using his trade as chance at a fresh start.
So the 27-year-old wide receiver is spending his off season rocking a few photoshoots and building up his brand. And doing a little partying at the trendy spots in his hometown of L.A. Check out his new pics:
By the way, DeSean's even got a children's book he wrote, called No Bullies In The Huddle, to teach kids about bullying. Who would've thought....
Photog: Sara Lee Saleh
PREVIEW: Eva Marcille, Nancy "Mama" Jones & More Star In "Touched" Movie About Child Molestation
Posted: 25 Jun 2014 06:17 AM PDT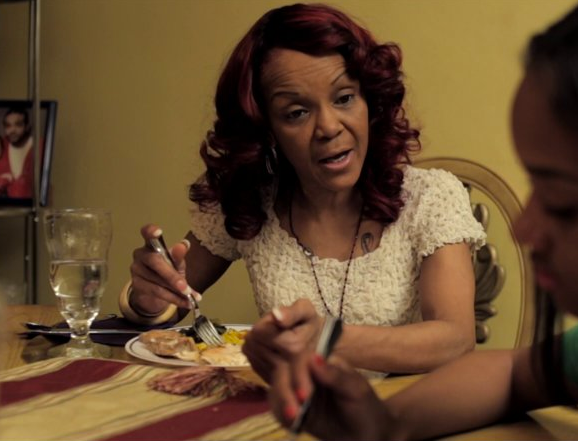 Eva Marcille & Mama Jones have a new job, y'all. Self-proclaimed Humanitarian, singer and author Terrance Tykeem has enlisted the help of the former Top Model and Jim Jones' mom and others for a new movie, Touched, he created to raise awareness of the growing issue of child molestation. See the previews inside....
Eva & Mama Jones landed a job in a new movie by author Tykeem. His new book, "Touched: When Innocence is Stolen the Pain Lasts Forever," will be used as the premise. The book brings to light the silent suffering of the victims of child molestation. And the song "Touched," inspired by the book, is a ballad written and performed by Tykeem along with songstress/dancer Troi Lauren.
Tykeem says the song is also a PSA. And it stars Eva Marcille along, radio personality Cherry Martinez, reality stars Ramona Rizzo and Mama Jones, in their acting debut.
According to the press release:
Marcille, a new mom having given birth to daughter Marley Rae this past January, was eager to participate in the campaign and has vowed that this is just the beginning of her dedication to the fight against child sexual abuse. "In the US, 1 in 4 women and 1 in 6 men will be touched inappropriately in their lifetime. These numbers are staggering," exclaims Tykeem. Tykeem believes that the first step in putting an end to this human tragedy is to speak out about the issue.

Terrance Tykeem is a native of Atlanta, GA and grew up in the foster care system. He is a former NFL pro-athlete, singer, producer, music industry executive and former offender. His life has gone through many transitions. These transitions have led him to put his experiences down on paper as an author, as well as create the non-profit We Stand Up Coalition as a call to action. Growing up in foster care, Tykeem fought off many inappropriate advances from adults and saw many instances of child sexual abuse, leading him to pen the book, "Touched."
Check out the trailer of the movie below, as well as the preview of the accompanying music video:
Well, it's a good cause.
BEACH BIRTHDAY: B-Day Girl Solange Knowles & Boyfriend Alan Cuddle Up In Jamaica
Posted: 25 Jun 2014 05:53 AM PDT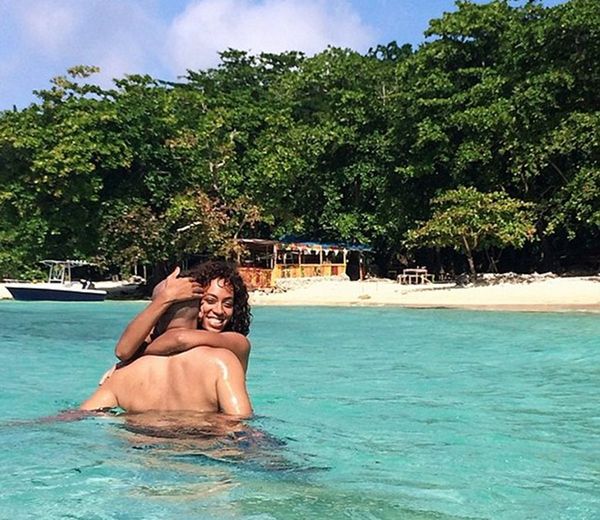 Solange Knowles spent her 28th birthday living it up in Jamaica yesterday. And her man of five years, Alan Ferguson, was right by her side for a ocean cuddle session. Check out their cute pic inside, and Solo's neon boat ride....
The youngest Kowles sister took a little break from recording her new album to celebrate her 28th birthday. She, her friend Lizzy and boyfriend Alan were in Jamaica for some fun times. And Solo shared a snap of her & Alan having a little "boo time". And chick looks happy as pie.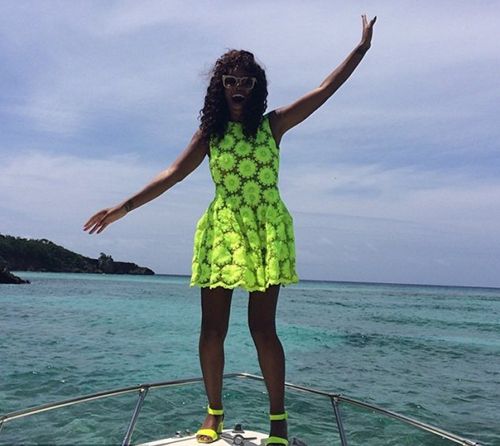 She posted another pic of her head-to-toe neon look, including her neon yellow Bruno Magli sandals, while taking a birthday boat ride.
Solo also posted a message for her fans saying:
'Today couldn't have been more perfect. I couldn't have smiled harder. Thank you for all of your lovely and wonderful wishes. They warmed my heart and I simply feel grateful for all of the love.'
Sweet!
Photos: Solange's/Saint Records IG
SNEAK PEEK: "R&B Divas" Star Monifah & Terez's Hawaiian Wedding...And Why Monifah's Daughter Was A No-Show
Posted: 24 Jun 2014 09:58 PM PDT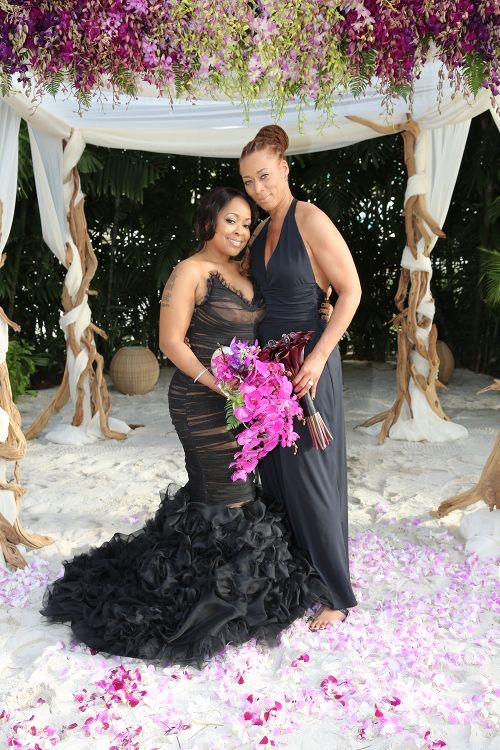 If you've been watching "R&B Divas", you know that singer Monifah is taking the plunge into married life with girlfriend Terez. We've got a sneak peek at her wedding inside, plus why her daughter wasn't present...
When season three of "R&B Divas Atlanta" wraps Wednesday (June 25) at 10 PM/ET, Monifah will be a married woman.
Monifah & Terez rocked black gowns on their big day. And Monifah's cast members--Meelah Williams, Syleena Johnson, KeKe Wyatt, Angie Stone and Latavia Roberson--traveled to Hawaii for Monifah and Terez's much anticipated wedding, but it seems everyone was on hand to congratulate the newlyweds...except for Monifah's own daughter.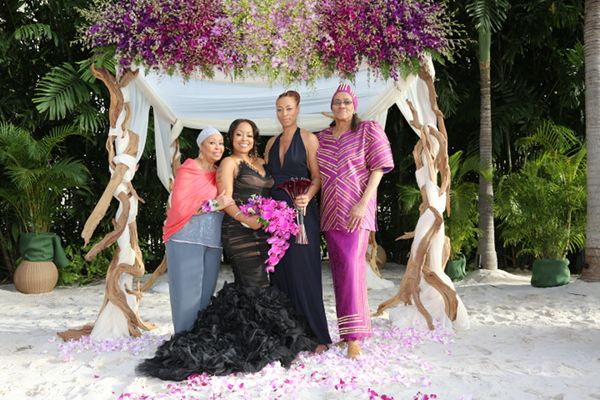 The folks over at MadameNoir caught up with the "Touch It" singer (above with her mom, Terez and Terez's mom) about how she handled her super religious daughter being a no show.
"You have to live your life for you. You demand respect in that area of your life because that is your life to live. I think acceptance of people's decisions and beliefs and choices in those things is very key. You cannot change people. You have to keep it on you and do your best to be the example of what you'd like to see—in them or in the world period. That's really how I've been living my life. It helps me make much better decisions because you know, you can't change people. You'll be disappointed the minute you try. That's not even our place. I've learned that acceptance is key in most of those situations. You have to protect yourself and your spirit and you have to make tough decisions. It's not always easy."

Below are more photos from the big day, including a never-before-seen photo of Monifah with Terez and her fellow Diva. By the way, Monifah helped to design her own dress:
Also, check out a video sneak peak of Monifah and Terez walking down the aisle below:
STUNNING: Lupita Nyong'o Serves Major FACE In New Lancôme Advertorial
Posted: 24 Jun 2014 09:26 PM PDT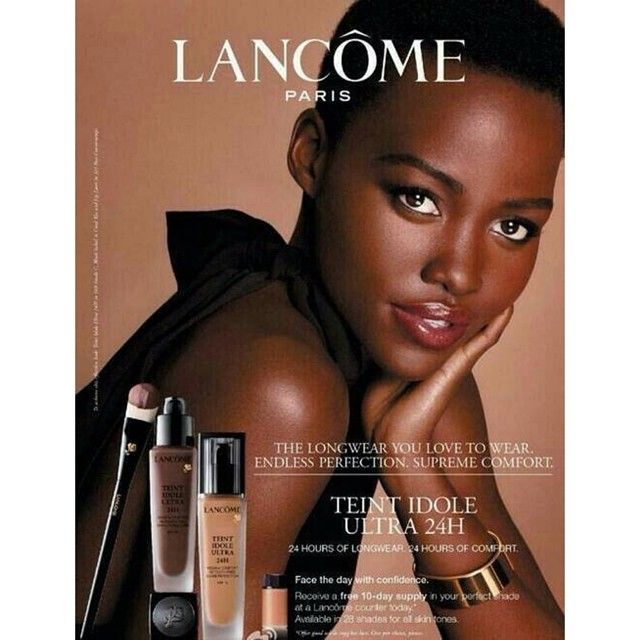 Everyone's new favorite Lancôme spokeswoman is serving up MAJOR face in her new advertorial. Check out Lupita Nyong'o looking fabulous inside...
To promote the makeup brand's new Teint Idole Ultra 24H foundation (which is available in 28 shades) Lupita Nyong'o is flossing that flawless skin and face in the brand new ad.
Lupita, who signed on with the company this past April, posted the pic saying, "The secret I never intended to keep: @lancomeUSA #TeintIdoleUltra24H".
And we're glad for it.
Lupita is currently filming Star Wars: Episode XII and gearing up to play the voice of Rakcha in The Jungle Book alongside Scarlett Johansson and Idris Elba.
Nice!
Photo: Lupita's IG
Guest Star NeNe Leakes Gets EROTIC For Cirque du Soleil's ZUMANITY Show
Posted: 24 Jun 2014 02:09 PM PDT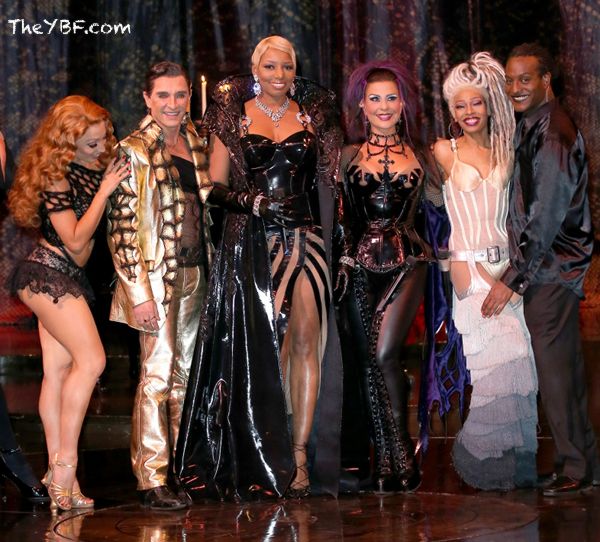 Nene Leakes tapped into her love for drag queen realness during last night's rehearsals as the guest star in Cirque du Soleil's sexy Zumanity show. Peep the pics inside...
The very rich Atlanta "Housewife" who turns down million dollar gigs did not turn down THIS gig. The erotic Zumanity show (Cirque du Soleil) tapped the "RHOA" star to guest star in their Las Vegas production as "Mistress of Sensuality".
She was pictured at her rehearsals in New York yesterday for her limited exclusive engagement that will go down June 27 to July 1. Check it: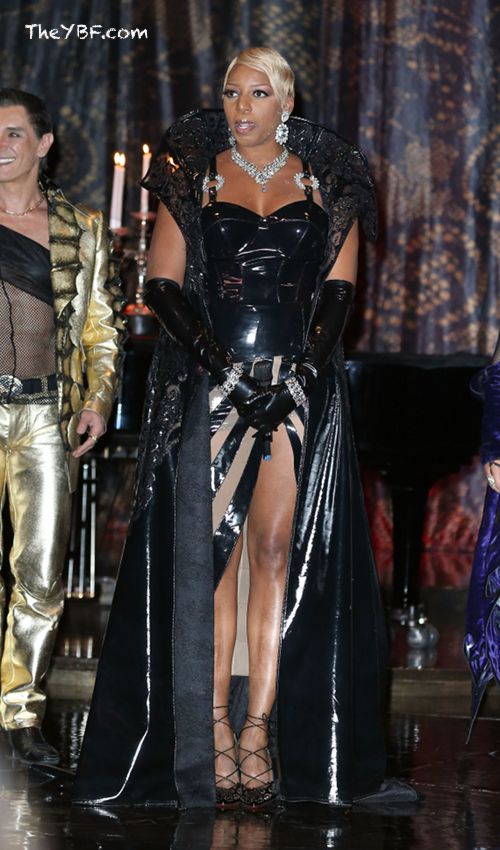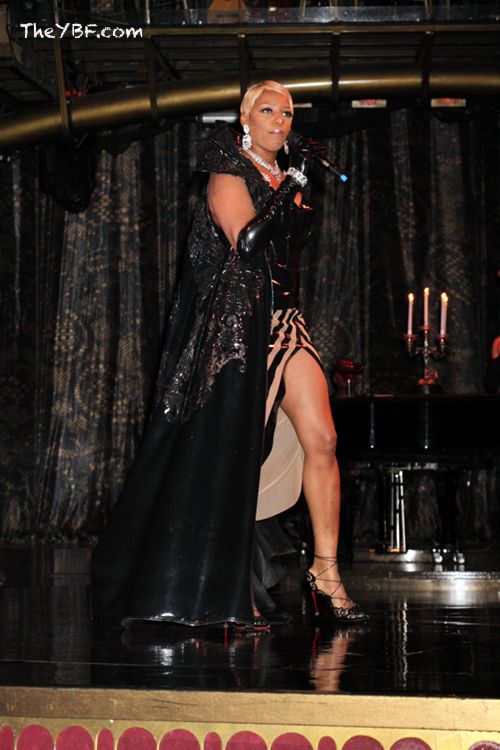 Work. Check out her BTS video below:
Photos: WENN