---
Dwyane Wade Gets A Trophy After All...For Celebrity Golf Tournament With Jamie Foxx
Posted: 21 Jun 2014 05:27 AM PDT
Dwyane Wade may have lost out on the 2014 NBA Championship trophy....but he got one of a different sort on Friday. Check out the Miami Heat star and Jamie Foxx getting their golf swag on....
Jamie Foxx and NBA star Dwyane Wade hung out together...in their most colorful outfits...in Miami Beach on Friday. They were taking a break while in between taking some swings at a charity celebrity golf event. And it looks like D-Wade was in pretty good spirits after the loss to the Spurs.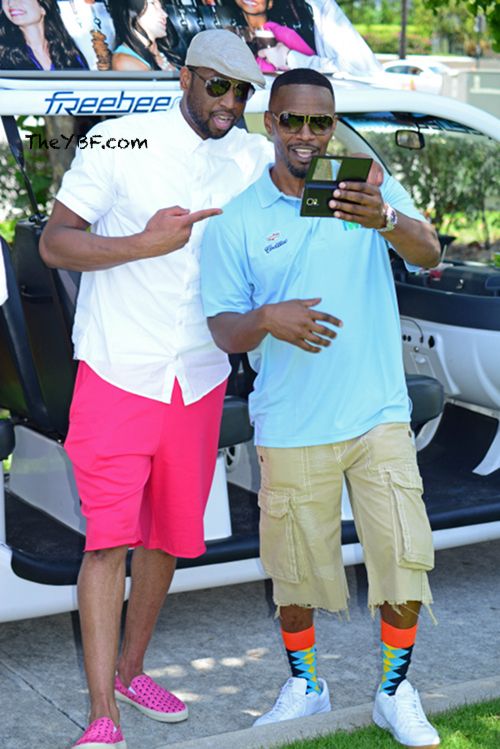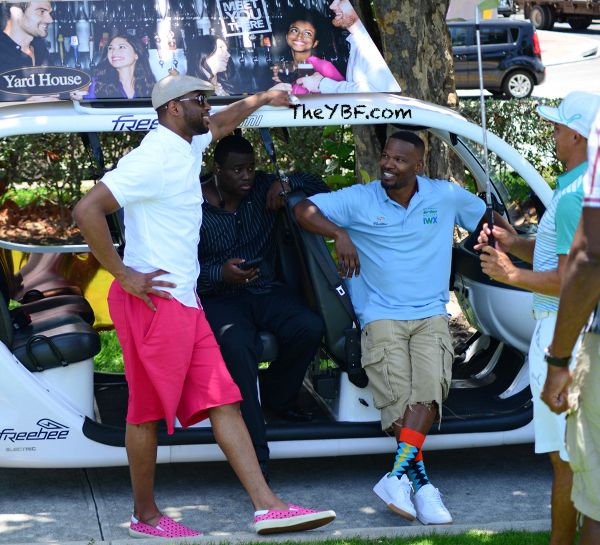 Jamie's currently starring in Spiderman 2 and will star in the upcoming Annie remake this Christmas. And Dwyane, who's getting married to Gabrielle Union this August, is currently deciding what to do with his free agency status.
Good times with the fellas.
Photos: Splash
Coach Pharell Snaps First Shots With "The Voice" Judges + Tracy Morgan Released From Hospital
Posted: 21 Jun 2014 04:55 AM PDT
Pharrell is now shooting "The Voice", and we've got a sneak peek at the new promo pic. Check the pics inside, plus an update on Tracy Morgan...
Now that "The Voice" is replacing coaches Usher & Shakira with Pharrell & Gwen Stefani, NBC gave fans a sneak peek yesterday of the new promo shoot and first days of filming.
Gwen, who P brought out during his Coachella set recently, posted a pic of them on the set. Will the new additions make you watch the show?
And there's good news for Tracy Morgan. The comedian has been released from the hospital and has now entered a New Jersey rehabilitation center. His horrible accident, reportedly caused by Kevin Roper, the man driving the Wal-Mart truck that slammed into Tracy's limo bus, happened two weeks ago. And after being in critical condition, he seems to be on the road to major improvement.
35-year-old Roper, of Jonesboro, Georgia, has pleaded not guilty to one count of death by auto and four counts of assault by auto. We'll keep you updated.
Photos: NBC's Twitter/Gwen's Twitter/Getty
Nick Young & Iggy Azalea Goof Off At The Airport + Rihanna Hits The Studio In L.A.
Posted: 20 Jun 2014 04:52 PM PDT
Iggy Azalea loves getting pushed around by her boyfriend Nick Young...on a luggage cart. Check out their pics at LAX, plus Rihanna strolling through the night in a cute jumper while hitting the studio...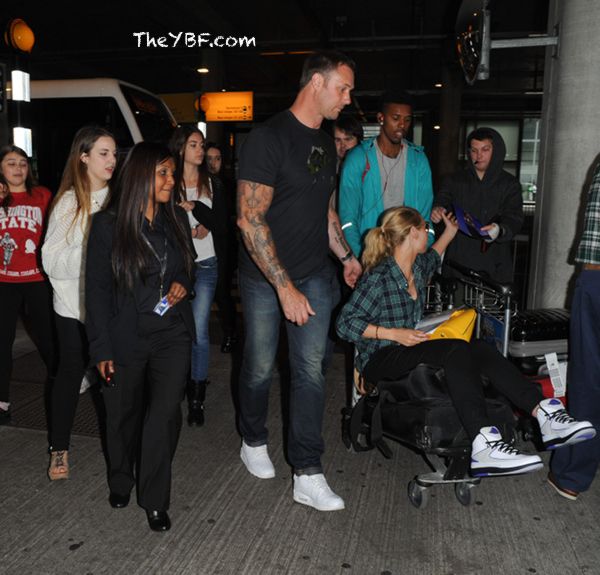 Leave it to Laker baller Nick Young and rapper girlfriend Iggy Azalea to goof around at the airport. the couple rolled through LAX playing around on a luggage cart. And even stopped to sign a few autographs.
Meanwhile, Rihanna did dinner at her fave Santa Monica eatery, Giorgio Baldi last night. And then snapped a few pics with fans while leaving the studio: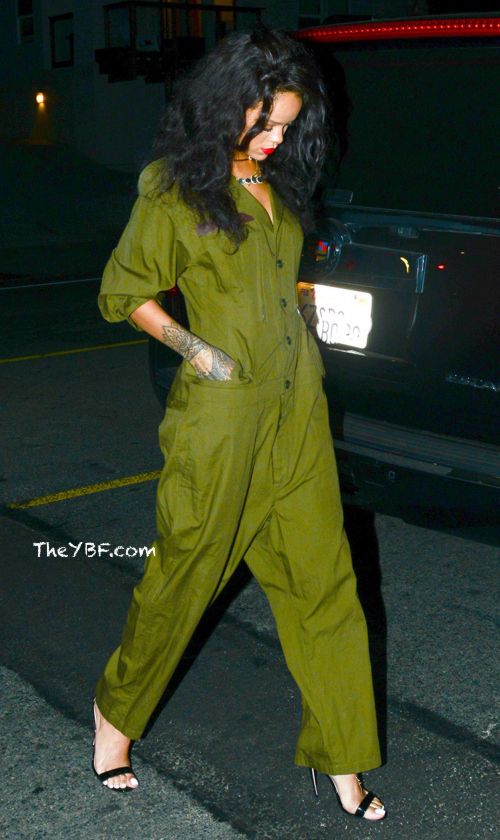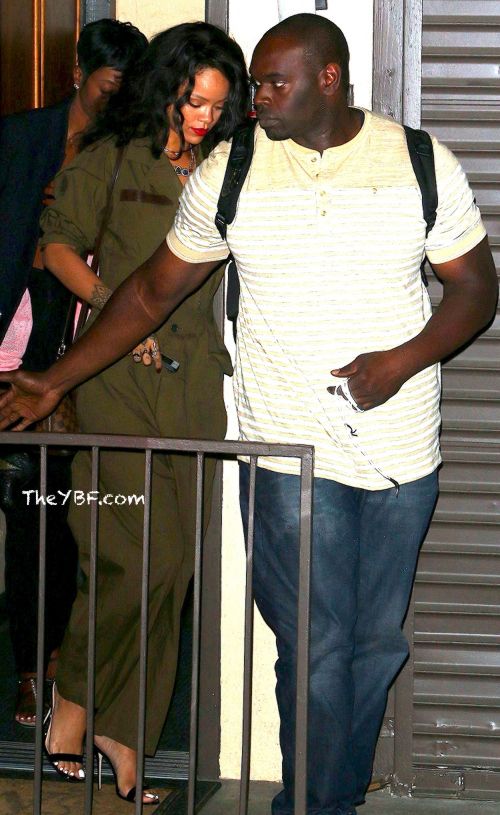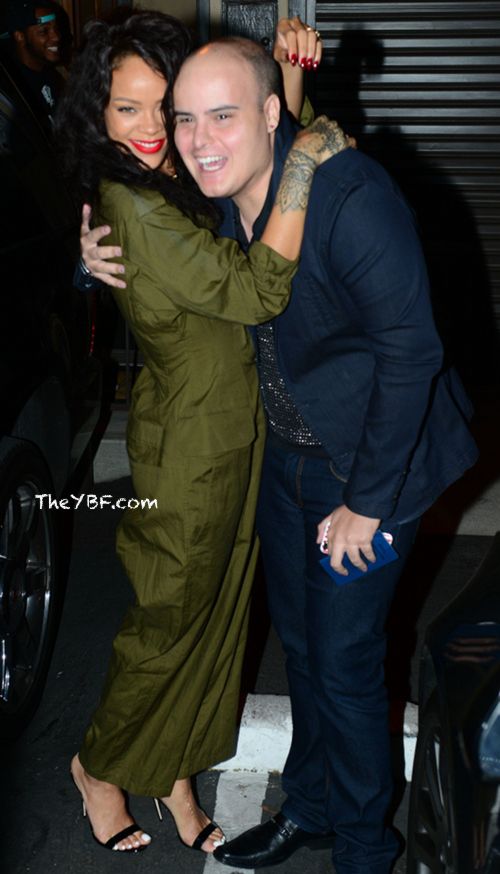 Wonder what she's working on. Y'all know this chick can't stay off tour for long....
Photos: Wenn/Splash
#HottieInmate Jeremy Meeks Speaks Up About His Newfound Fame -- "I'm Innocent...And Married!"
Posted: 20 Jun 2014 03:55 PM PDT
Thanks to Jeremy Meeks, #FelonCrushFriday is now a real thing. The hot felon set the internet on fire when his mugshot hit the Stockton Police Department's Facebook page. Now, he's got internet meme fame...and tons of people drooling. Apparently, many people couldn't are less that he was arrested on weapons charges, multiple felonies and other crazy ish.
Now, he's speaking out about his newfound fame...
Oh, heeey blue eyes. Since folks are falling all over themselves over this guy, a news station actually went to interview Jeremy to see what he had to say about it. According to People.com:
News 10.net interviewed Meeks behind bars about his popularity with women from all over the world. While Meeks appreciated the compliments, he stressed that he is an innocent – and married – man, not a thug "kingpin" looking to cause trouble.
His wife is pictured above. Hmph. Meanwhile, his internet memes are taking over. Here are a few below: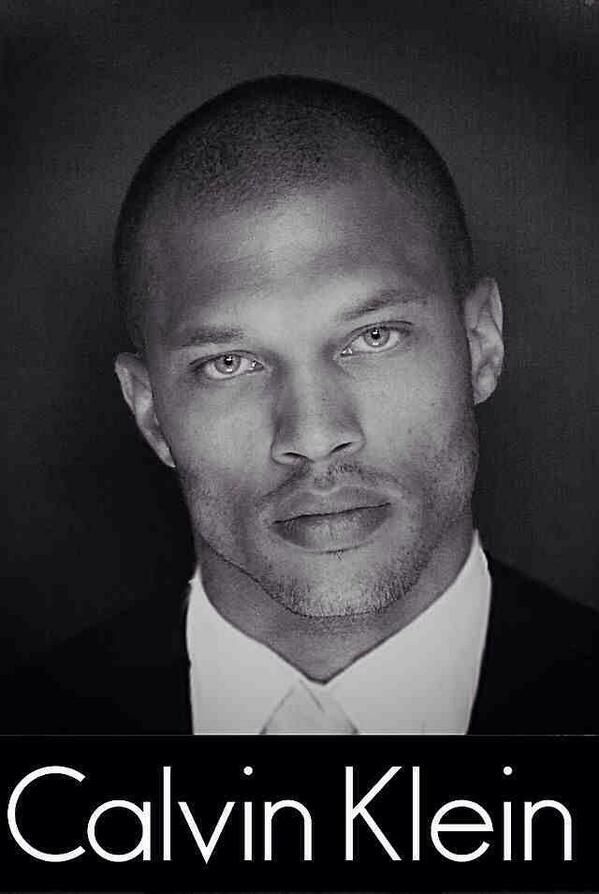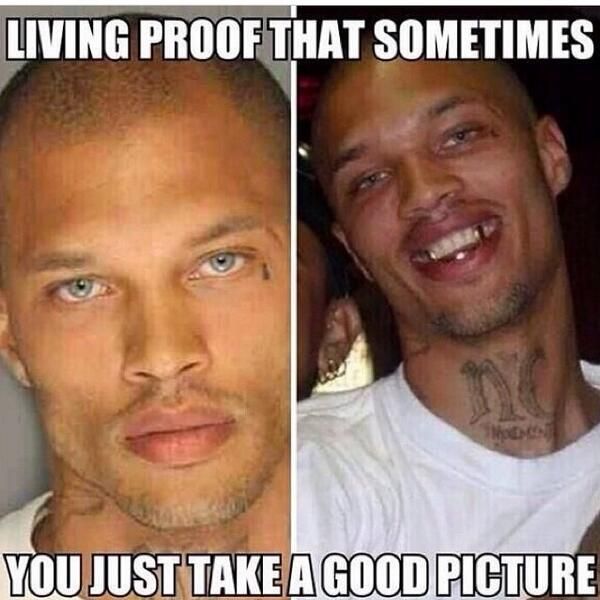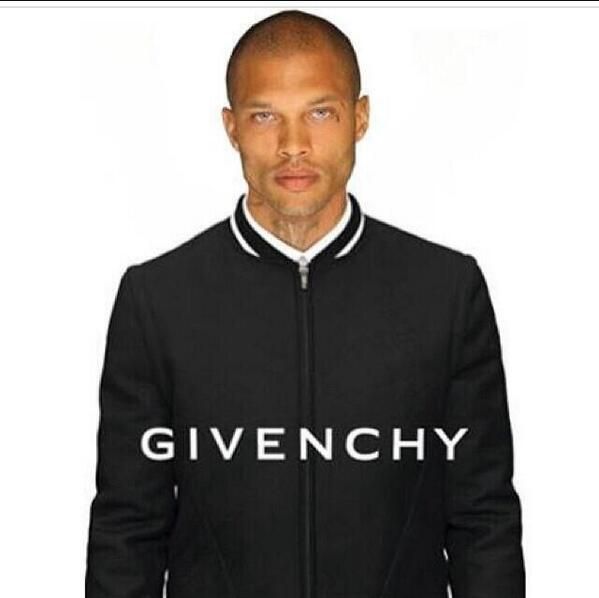 Teehee. The times we live in.
Photos: Twitter/Entertainment For Breakfast
Kevin Hart & Eniko, Ashanti, Fab & Emily B. & More Hit The NYC TLAM 2 Premiere
Posted: 20 Jun 2014 03:10 PM PDT
Kevin Hart and the cast of Think Like A Man 2 hit the big premiere during the 2014 American Black Film Festival at SVA Theater in New York City last night. We've got their pics inside...
Before today's big debut, the cast of TLAM 2 hit the carpet to celebrate in NYC. Kevin Hart had his gorgeous girlfriend Eniko on his arm who was rocking a sexy little black dress.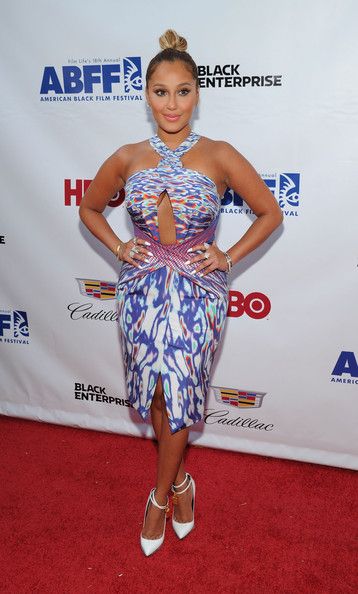 Adrienne Bailon kept it colorful and pretty for the red carpet.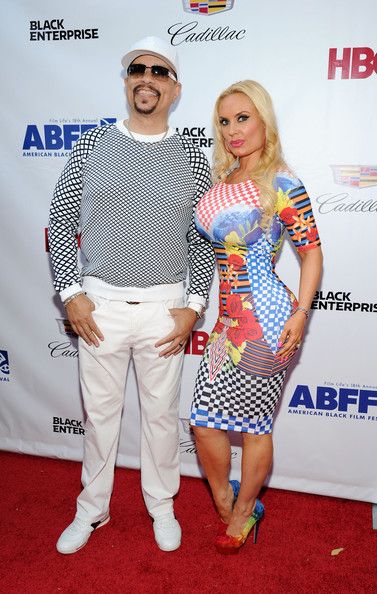 Speaking of colorful, CoCo was doing the most on the carpet with hubby Ice-T.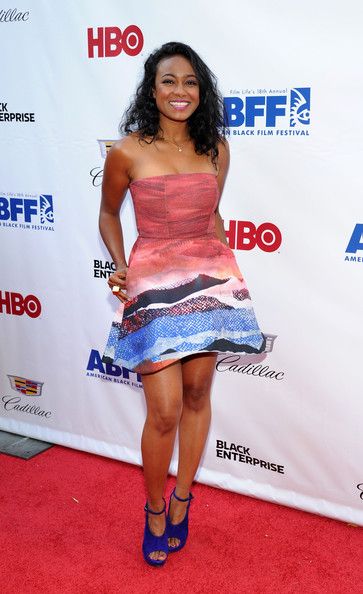 Tatayna Ali ushered in summer with this multicolored Angekys Balek dress and Dolce Vita shoes.
Ashanti had one of our fave looks of the night: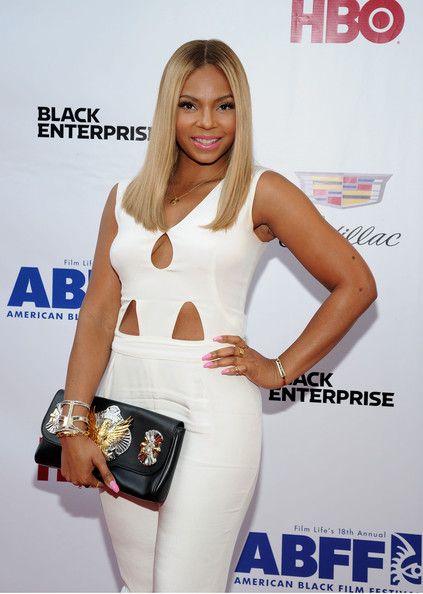 She rocked an Olcay Gulsen cutout jumper, Tom Ford heels and Emilio Pucci clutch for a sexy look. Work.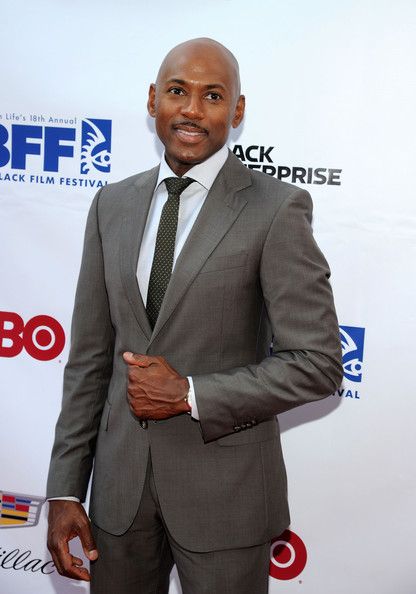 Co-star Romany Malco and ambassador of ABFF Morris Chestnut kept it dapper on the carpet.
Emily B. and Fab snapped a pic together....that he may or may not have been ready for. She rocked her signature bodycon dress and hot heels.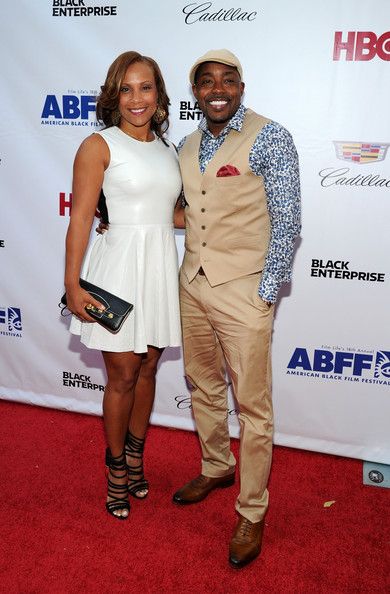 Producer Will Packer brought his fiance Heather to his big night.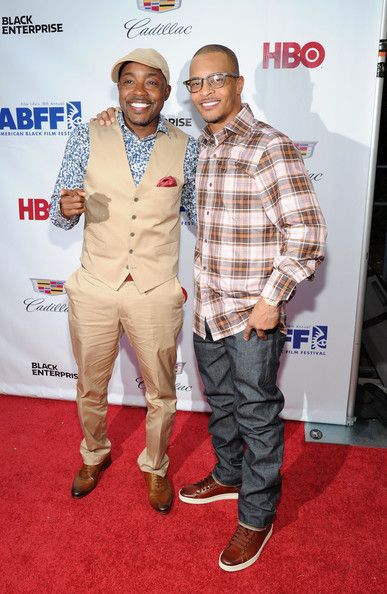 And he also posed it up with T.I., who revealed he and Tiny will be getting their own separate spinoff shows soon.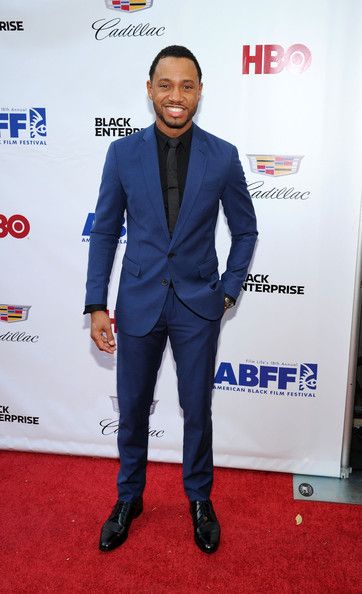 And Terrence J kept it tailored on the carpet as well.
Photos: Getty