---
Raven Symone SWITCHES It Up With A Purple & Gray Streaked Bob + Evelyn Lozada In "Baby Heaven" Sharing FIRST Look At Baby Carl Jr.
Posted: 07 Jun 2014 09:34 AM PDT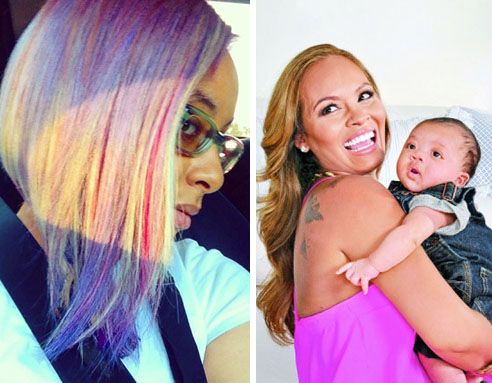 Raven Symone is rockin' a new 'do…adding purple and gray streaks to an asymmetrical bob. Also, Evelyn Lozada is showing off her adorable baby boy Carl Jr. for the first time. See Raven's new do and Ev's little bundle of joy inside…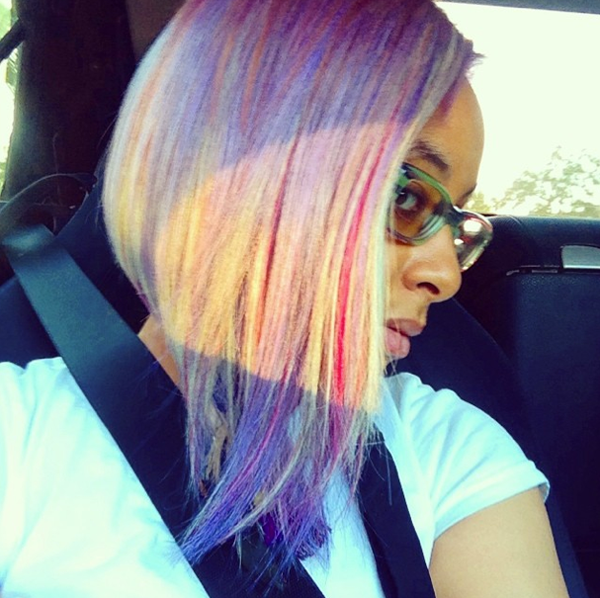 New art school student Raven Symone has taken her creativity from her canvas to her hair, rocking an edgy purple and gray asymmetrical bob.
Raven recently enrolled into art school at the Academy of Art University in San Francisco. And to kick off her new venture, she grabbed some hair color and a pair of scissors (well, her stylist did) for her artsy new look.
The Legend of the NeverBeast voiceover actress shared her new 'do (and unique brows) on Instagram with the caption, "@a_nicholle thanks for a bomb color and cut! A few tracks don't hurt, ain't to many tho! Loving my washy purp and grey! Here I come San Fran!"
Hmm...are we feelin' it?
And in baby news....
Adorable Alert! Former "Basketball Wives" star Evelyn Lozada is finally giving us the first look at her 2-month-old son Carl Leo Crawford with fiancé LA Dodgers baller Carl Crawford.
The mommy-of-two gushed on becoming a mother for the second time (her daughter Shaneice is 20-years-old) saying she feels like she's in "baby heaven" after the arrival of her handsome little man.
She dished to OK! Magazine about her son's budding personality revealing,
"He's starting to get a personality!" says Evelyn. "I'm loving this stage he's in."
Little Carl Jr. is absolutely adorable and like all babies his age he's keep his mommy on her toes with feedings and diaper changes. As for their morning rountine, Ev (who has since dropped 30lbs since his birth) dished,
"Every morning when I wake Leo up, I say, 'Good morning, handsome!" says Evelyn. "That's how we start our day."
Aww.
Peep the cuddly cute mother-son pics below that are featred in the new issue of OK! magazine: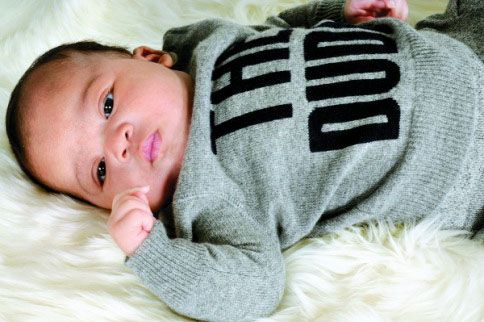 Too cute!
The Randomness:
1. Another member from rap group Cali Swag has died after losing his battle with sickle cell anemia. STORY
Photos: Raven's IG/Christopher Ameruoso/OK Magazine
Beyoncé Steps Out In Isabel Marant -- Julius (And Pregnancy Rumors) Returns
Posted: 07 Jun 2014 08:32 AM PDT
Beyoncé Knowles stepped out in Manhattan yesterday for another leaving-the-office sighting. But this time around, her M.I.A. bodyguard was back in tow. And now, so are the pregnancy rumors. Deets and pics inside....
Mrs. Carter has been rocking plenty of loose fitting fabrics and fitted pencil skirts with WIDE belts (often that seem unnecessary) lately. So when Blue's mom stepped out in a white Isabel Marant "Tia" embroidered blouse with the matching Isabel Marant boho chic skirt and a totally oversized Tom Ford "Alix" bag, it raised a few eyebrows.
Not just because bodyguard Julius was back by her side after only being seen 1-2 times since Elevatorgate....but because some foks believe she's hidin a baby bump: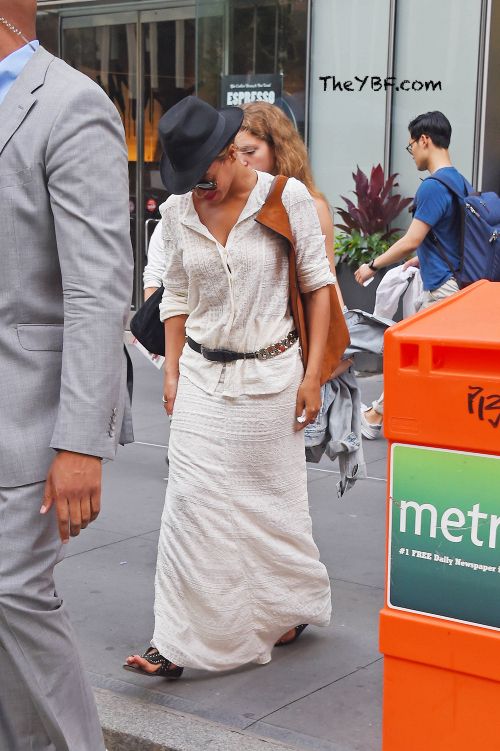 Many of the BeyHive commented on similar pics on a Beyonce fan site about the pop Queen possibly covering up a baby bump under this look. And since she's got a HUGE On The Run tour coming up this month with her husband, it makes since she would hide it at first, IF true.
Also, if true, it could explain why she had no parts of getting in between her husband and her sister during that elevator fight.
Or...it could just be that the "Partition" chick loves a flowy summer style on some days. It does get hot as all hell in NYC.
We're not totally convinced she's got baby #2 on the way....yet. Time will tell.
Photos: Splash
"Top Model" Chick Yaya DeCosta Alafia Cast As Whitney Houston In Upcoming LIFETIME Biopic
Posted: 07 Jun 2014 07:45 AM PDT
We told you earlier that a new biopic of iconic singer Whitney Houston was in the works and Angela Bassett would be directing it. Now, we know who will be playing the legendary singer. Deets inside…
Remember Yaya DeCosta from "America's Next Top Model"? She was the runner-up to Eva Marcille on cycle 3 of the show.
Well…the 31-year-old has been cast to play Whitney Houston in the made for tv LIFETIME film directed by Angela Bassett, chronicling the turbulent relationship between the legendary singer/actress with her singer/songwriter ex-husband Bobby Brown. This will be Angela Bassett's directorial debut.
Hmm…this could work. Especially since we've learned the movie will be set in the late 1980's to early 1990's when Whitney was 26 and Bobby was 21. The two met in 1989 at the Soul Train Music Awards, and the story will chronicle their early days as a couple, which led to a turbulent 15-year marriage.
Since the filming of "America's Next Top Model," Yaya has been making moves acting in films such as Lee Daniels The Butler, Take The Lead (with Antonia Banderas), she made a few appearances in soap opera "All My Children" and has also acted in the TV series "Ugly Betty."
Since "ANTM," the model married independent movie producer/director Joshua Bee Alafia and they have a son named Sankara together. Yaya stirred a bit of controversy after posting pics of her breastfeeding her son on Instagram, showing solidarity to NFL baller Philip Wheeler's girlfriend Ashley Nicole. But we loved it.
Sooo...do YOU think Yaya is a good fit to play Whitney?
SPEAK ON IT!

The Randomness:
1. 12 Years a Slave star Chiwetel Ejiofor set to play a British drug dealer in film adaptation of Rusty Young's novel "Marching Powder." STORY

Photos: Yaya's IG
PLAYIN' AT WORK: 'Think Like A Man Too' Cast Have Some FUN TIMES Behind The Scenes On Promo Run
Posted: 07 Jun 2014 06:53 AM PDT
The beautiful people that make up the cast of the upcoming summer flick Think Like A Man Too heated up the promo circuit yesterday. Peep their fun behind-the-scenes pics inside….
We saw how much of a blast they had while filming last summer. And in less than two weeks, Think Like A Man Too will hit theaters and we are totally here for it. The star-studded cast all linked up yesterday for a long day of promo and interviews as they gear up for the film's premiere.
After taking over two ESSENCE magazine covers for the July 2014 issue, Kevin Hart, Gabrielle Union, Taraji P. Henson, Michael Ealy, Meagan Good, Romany Malco, LaLa Anthony, Regina Hall, Terrence J, Jerry Ferrara and Gary Owen had a little fun playing while working. The off-screen chemistry is undeniable and we can't wait to see these YBF folks on the big screen.
Peep the flicks:

The ladies of the cast look absolutely fab!
The fellas had a little fun before their interview run.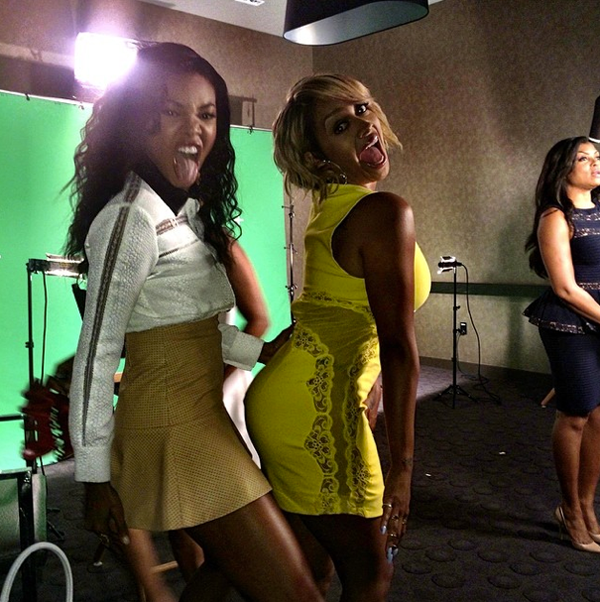 Gabby and Lala got silly for the camera as Taraji prepped for an interview.
LaLa (LOVING that hair!), Meagan and Taraji served up some sexy in between interviews.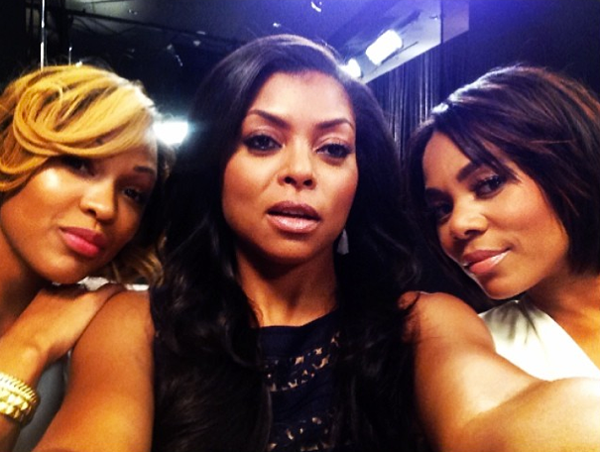 Meagan,Taraji and Regina took a cute "us-sie".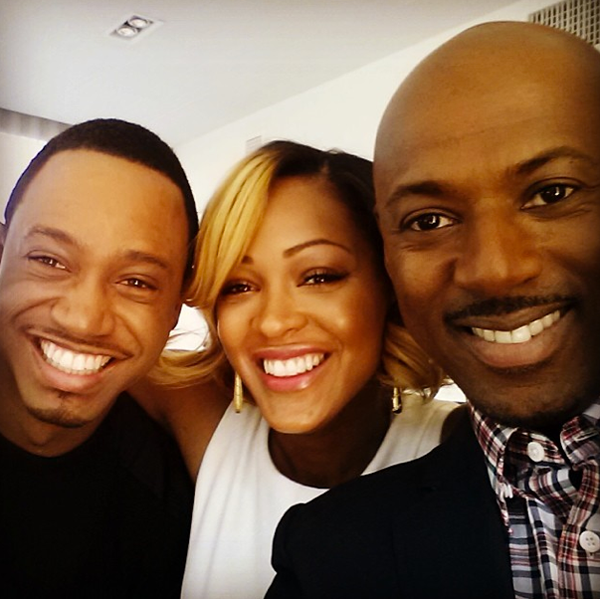 Beautiful smiles! Terrence, Meagan and Romany flashed their gorgeous smiles.
LaLa was spotted getting mic'd up with help from Regina.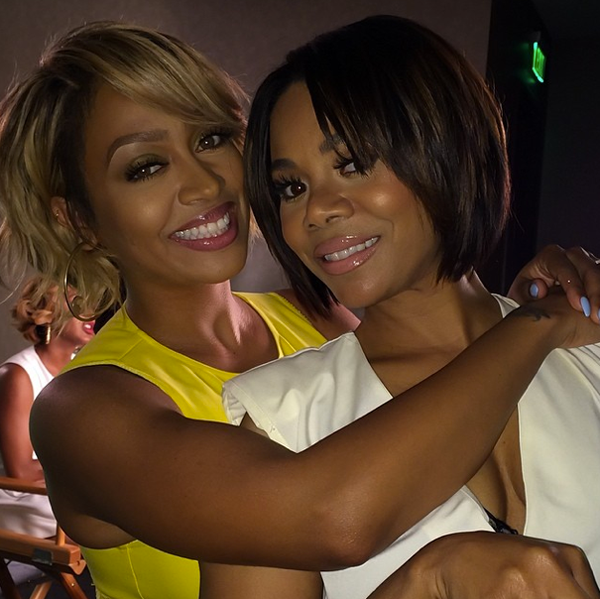 And then they stopped for a pic.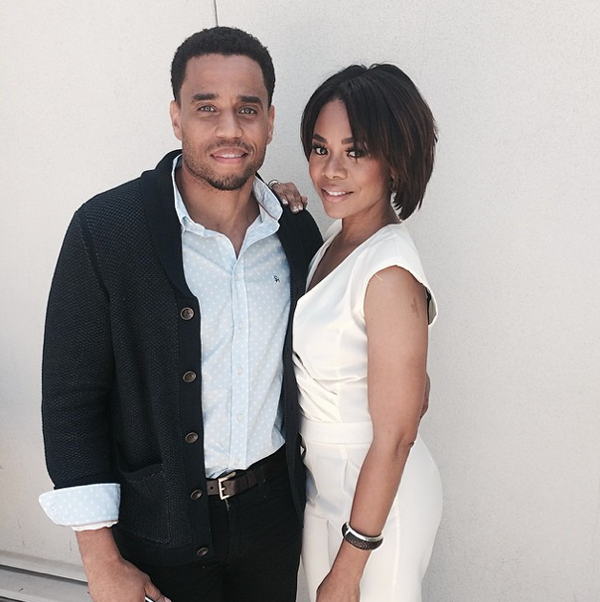 Sexy Michael Ealy posed it up alongside Regina. Well they look cute together. Too bad Michael is a married man these days...
And Terrence J crashed the ladies' press stop.
And of course Kevin Hart had to be his silly self:
Fun times!
The Randomness:
1. The Purple One turns 56-years-old today. Happy Birthday Prince!
2. Taye Diggs is starring in a new drama, "Murder in the First," making it the third time he has worked with television's most innovative writer-producers. STORY
3. Mase and his now ex-wife Twyla have finally finalized their messy divorce. STORY

4. Calvin Harris and Rita Ora are DUNZO! STORY
Photos/Videos: Kevin's IG/LaLa's IG/Taraji's IG/Terrance J's IG/Gary Owen's IG
BREAKING: Tracy Morgan CRITICALLY Injured After Fatal Car Crash in New Jersey
Posted: 07 Jun 2014 05:41 AM PDT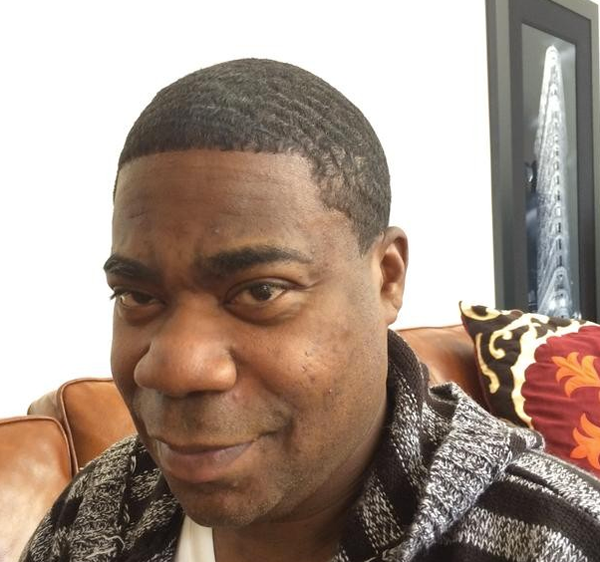 Sad news this morning. Comedian Tracy Morgan is in intensive care after a six-vehicle car crash on the New Jersey Turnpike. Deets inside…
"30 Rock" actor/comedian Tracy Morgan was critically injured and is currently in intensive care after the limo bus he was traveling in overturned about 1AM on the New Jersey Turnpike in Robbinsville. According to CNN, Tracy was riding in a limo bus when the crash occurred in Mercer County. Sgt. Gregory Williams of the New Jersey State Police said today:
"The limo bus is the only vehicle that overturned," Williams said. "Looks like one of the tractor-trailers may have rear-ended that limo bus, but that's preliminary at this time."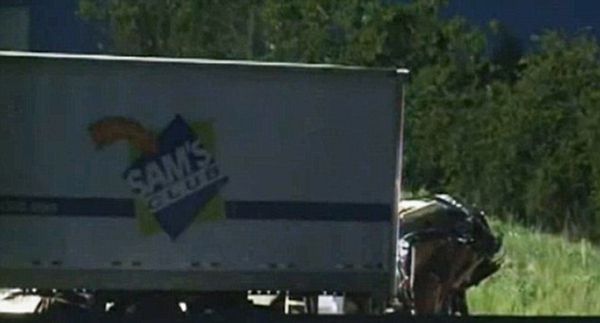 In addition to Tracy's limo bus, two tractor trailers and an SUV is believed to be involved. No word on the other vehicles involved. The accident is currently be investigated by police, but authorities do not believe alcohol was a factor. One fatality has been confirmed and seven others were sent to the hospital with unconfirmed injuries.
Tracey was traveling from Delaware where the comedian performed at the Dover Downs Hotel and Casino on Friday.
You'll recall back in 2010, Tracey underwent a successful kidney transplant causing him to miss two episodes of "30 Rock."
Praying for a speedy recovery…
Photos: Tracy's IG/NBC

COUPLED UP: Keshia Knight Pulliam & Big Tigger Show Love In The Club....In The Name Of Kamp Kizzy
Posted: 06 Jun 2014 02:51 PM PDT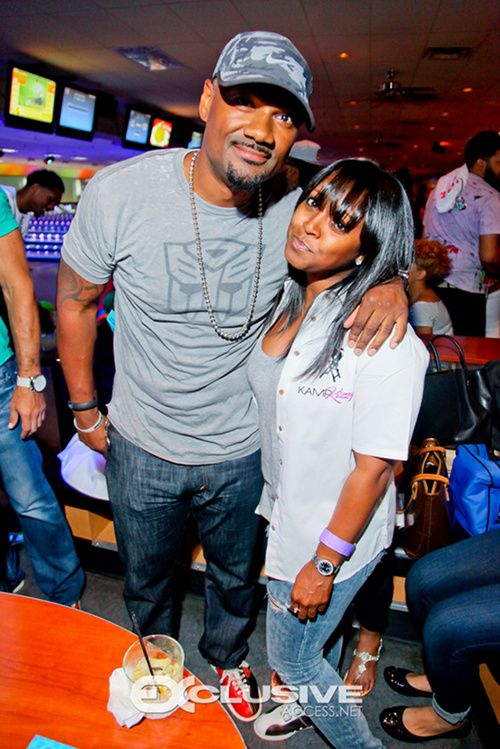 Last night at Bowlmor Atlanta, BMI held a celebrity bowling event to raise money for various charities. And one of them was Keshia Knight Pulliam's Kamp Kizzy. Check out Keshia having some fun with her boo Big Tigger inside...
Hosted by BMI Director Byron Wright and sponsored by Ciroc and Crown Royal, celebs in Atlanta came out to bowl it up for a cause. And look was busy putting their couple status on display. Fab chick Keshia Knight Pulliam and V103 host Big Tigger.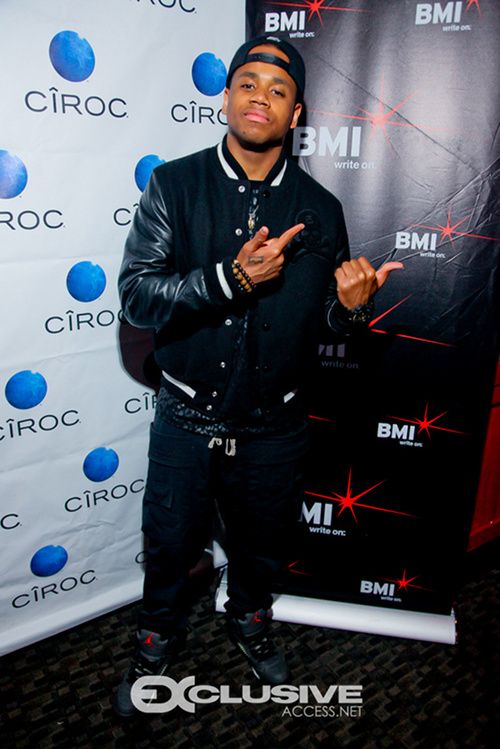 The twosome bowled it up for Keshia's charity Kamp Kizzy, and had some fun with friends like Mack Wilds as well.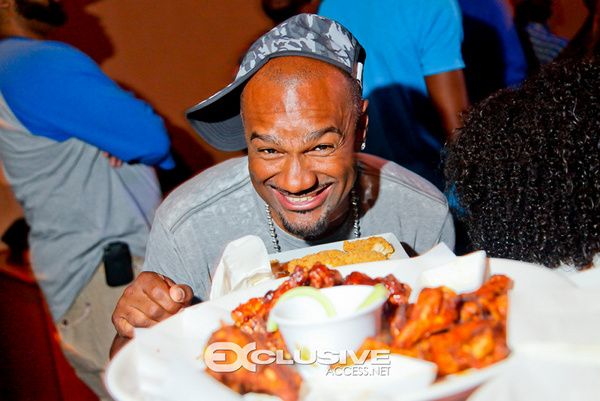 Keshia and Tigger have been dating since August 2013 when we broke the news of about their couple status. The twosome attempted to deny it back then, but things clearly bloomed into a public relationship a few months later. when Keshia posted about all the gifts her boo bought her.
We like them together. Do you?
Photos: ExclusiveAccess.net

Angela Simmons Shows Off Her Summer Body While Shopping...And Meeting About New Fitness Venture
Posted: 06 Jun 2014 02:03 PM PDT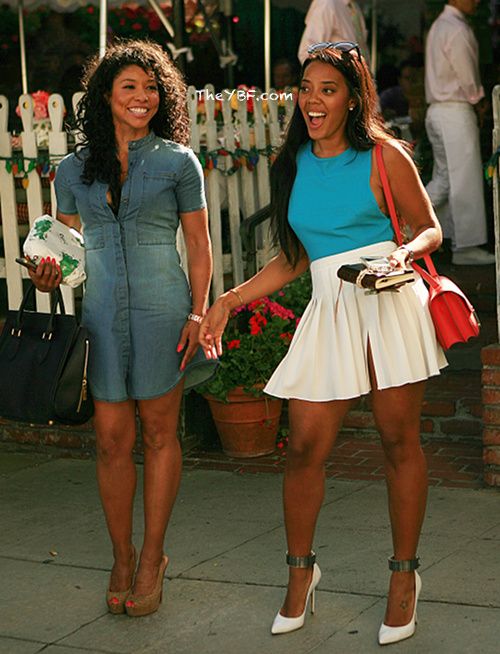 Angela Simmons is on a new lifestyle mission it seems. The health & fitness lover met up with fitness gurus Jeanette Jenkins and for lunch in Beverly Hills yesterday, before winding down with a little shopping.
Check out Angela showing off those gams of hers with her flirty look inside...
All those workouts have a chick needing to refuel. Angela Simmons was spotted grabbing some lunch with celebrity trainer Jeanette Jenkins at The Ivy yesterday. The ladies were joined by Angela's trainer as they talked shop about a new venture.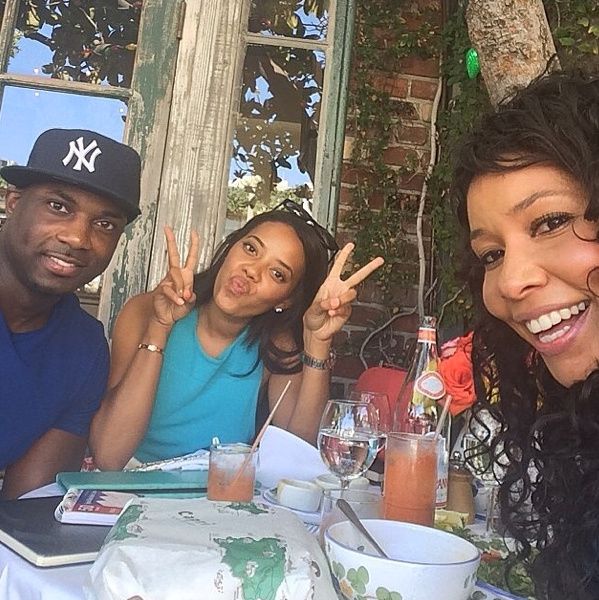 Angela posted the pic above saying, "What a great lunch with @forcefitnessinc @msjeanettejenkins !! Fitness gurus !!! #WeBuilding
Does Ms. Simmons have a new fitness DVD on the way? Or maybe a new product for fellow fitness lovers?
Angela's been going hard with workouts and her clean eating diet and has shared the journey with all her followers. And it's all paying off, clearly, as she flaunted her summer bod in this flirty pleated skirt and criss-cross back bodysuit (both of which she says will be available on her Shop.AngelaIAm.com site soon) while doing a little post-lunch shopping at Barneys: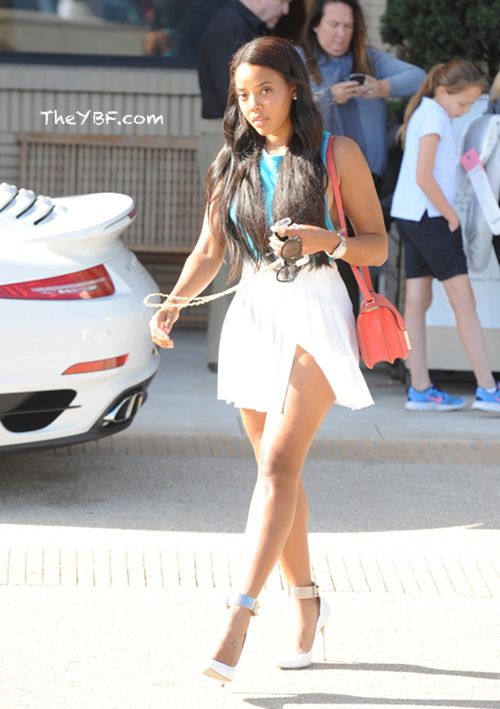 Loves it.
Photos: Splash/Angela's IG