---
Omarion's Fiancée Apryl Jones Hits Her Baby Shower In This Eyebrow-Raising Dress....
Posted: 24 Jun 2014 08:58 AM PDT
Omarion and his fiancée Apryl Jones celebrated their baby shower in L.A. recently. And this is what chick wore. Plenty of folks have plenty to say--from calling it tacky to calling it the most beautiful baby shower dress they've ever seen.
Peep the pics inside, and Daddy O already being a doting papa...
At a home in L.A., mom-to-be Apryl Jones got kisses from singer fiance Omarion and the creator of her custom dress, the CEO of Haus of Milan during her recent baby shower. But it was the dress itself that took center stage over the couple's unborn son: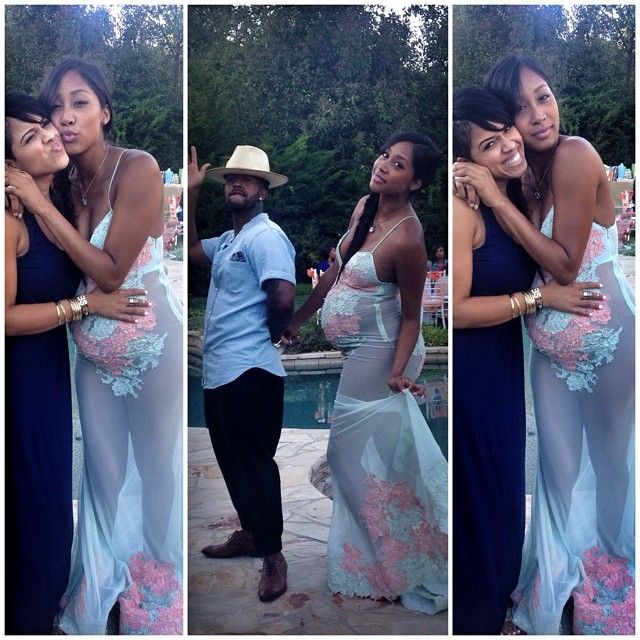 R&B singer Ravaughn also came out to support her girl. So, are you feelin' this look?
Phtoos: Apryl's IG/Ravaughn's IG
Jhené Aiko Rocks VIBE's Summer 2014 Issue
Posted: 24 Jun 2014 08:41 AM PDT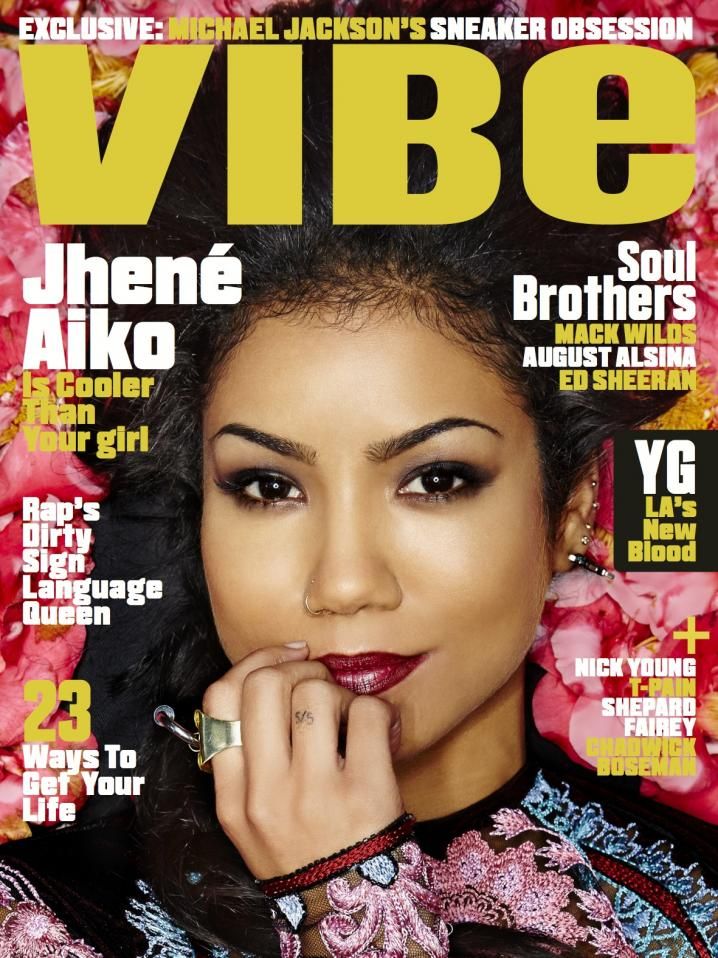 VIBE says Jhené Aiko is the millennial's modern-day Sade. So they gave her the second cover of their Summer 2014 issue (the fellas Mack Wilds, August Alina and Ed Sheeran have the first).
Check it inside, plus her take on her style and music...
Hipster/gypsy Jhené Aiko says her style is "not loud, I blend in"...but she's no stranger to popping off on haters who criticize her singing skills. But she loves some good floral added to her look, doesn't she?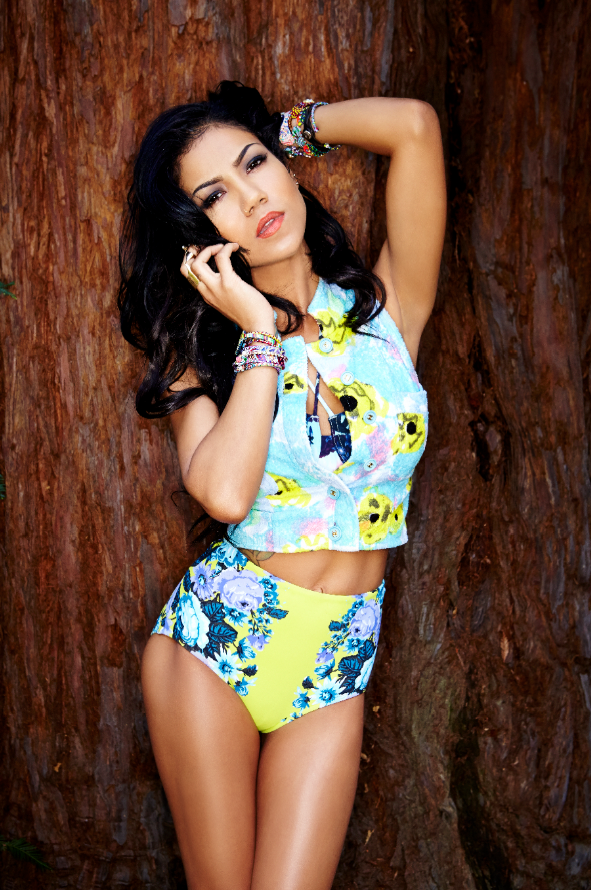 On songs about killing her ex lovers, like on "The Worst"
"I've never killed a guy, and I've never went to jail, but those are the things I have to get out of my head some way," she says. "It's writing a song and then turning my crazy thoughts into those moments where I'm like, I could really do that, but I'm not going to."
On her real-life love style
She once gave a guy flowers from Walgreens ("He was like, 'You're making me feel like a bitch.' He liked it, though.") The biggest splurge gift: a boat ride, at $200 per hour, for a day-time excursion that she references on "Comfort Inn Ending (Freestlye)," singing: "I should've never fucked you on a boat on your birthday."
On comparing her style and collabo partner Drake's style
"Drake's a conversation with a woman on a level of honesty," says producer No I.D., who signed Jhené to his Def Jam imprint, Artium, in 2011. "Jhené represents the woman who talks to herself and deals with the good, the bad, the happy, the sad, the spiritual and the ghetto."

On preferring vapors or papers over blunts for the occasional stress reliever
"Everyone's [singing] about weed now, 'cause that's the 'in' thing to do. I'm like 'Do you even smoke?'" says Jhené, without singling anyone out. "You can tell when it's contrived. You don't have to do it. Talk about what you do."
On her self-proclaimed "hood rat behavior"
Doing hood rat things was part of Jhené and her best friend Tynetta's agenda. In fourth grade, they took a midnight Metrolink bus ride to Compton—"I told everyone about it. I felt so brave," says Jhené. She gradually smartened up and later realized she was a lightweight after downing a whole bottle of brandy with two friends while one of their moms weren't home. She woke up to vomit in the sheets. "I just remember having a ridiculous conversation, being loud," says Jhené. "I probably had a hangover for the next two days. Until this day, I can't drink brandy."
Pretty pics. Check out the full cover story over at VIBE.
EXTRAS:
1. Remember Olivia Longott from "Love & Hip Hop"? Well, she's got a memoir coming out. It's called "Release Me: My Life, My Words," in stores July 1, 2014.
Mack Wilds, August Alsina & Ed Sheeran Cover VIBE + Rick Ross Explains Being ALLEGEDLY Run Out Of Detroit By Goons + Robin Thicke's New "Get Her Back" Video
Posted: 24 Jun 2014 08:12 AM PDT
Mack Wilds is getting his due as he nans the cover of VIBE magazine with fellow R&B stars August Alsina & Ed Sheeran. Peep their cover inside. Rapper Rick Ross was allegedly run out of Detroit recently and ended up not performing a scheduled show. Now, he's speaking out about it. Plus, Robin Thicke is STILL pining for his wife Paula to come back to him in his new video for "Get Her Back".
Check it inside...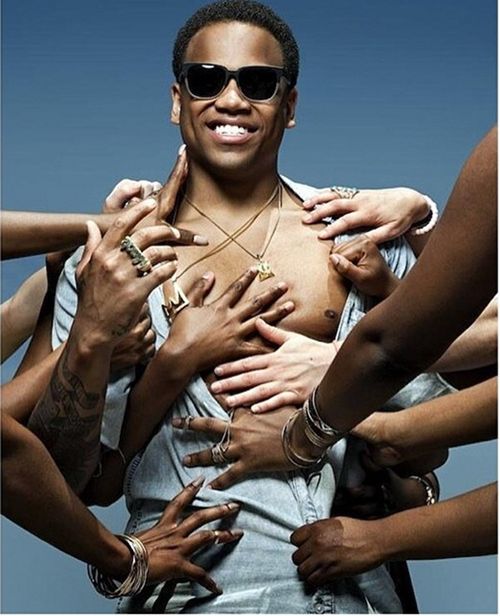 The new school of R&B cats are gracing VIBE magazine's 2014 Summer Issue. Mack Wilds, August Alsina and Ed Sheeran all bring a different flavor to the game. And they're serving up some summer realness with their brand new cover and shoot.
Here's a few quotables:
"Where am I gonna survive in a world of 2 Chainz and Drake? Frank, Miguel and all of these guys. I remember coming across them and being like, 'Yo, bro, I got some music coming up.' And they're like, 'Okay, cool, how's that movie going?'" —Mack Wilds
"Just because I'm a man with an acoustic guitar doesn't mean I have to play love songs. I want to straddle all worlds at once. I want to do my acoustic stuff, write for the biggest pop acts in the world, and also work with all the rappers I like, underground or not." —Ed Sheeran
"Crack fucking ruined my family. So to be selling that shit and seeing what it do to people, you start to realize, 'Damn, my heart might be a little too big for this shit.'" —August Alsina
For their 'R&B's Most Wanted' themed shoot, the fellas invited several of their fans to a single level house in L.A. to be featured in their spread. Check out the video above. And check out more over at VIBE.
In other music news, Rick Ross sat down with Felisha Monet on Power 99 Jamz in Miami to chop it up about that alleged "No Fly Zone" incident in Detroit over the weekend. Word has it Detroit rapper Trick Trick and about 100 goons rolled up on Ricky before his scheduled performance at Chene Park...and threatened his life before he even got off the bus.
Trick Trick allegedly claims that if you come to Detroit and you don't "support" Detroit artists, you're not allowed in HIS city. Guess he's the unofficial mayor...or something. So Rick Ross addresses it all in the interview above.
In other videos, Robin Thicke is still pining away for Paula and he makes it VERY clear with his new visuals for his track "Get Her Back". Check it out below:
His album, Paula, drops July 1st.
New Employee Angie Martinez Makes First Power 105 Appearance With The Breakfast Club
Posted: 24 Jun 2014 07:35 AM PDT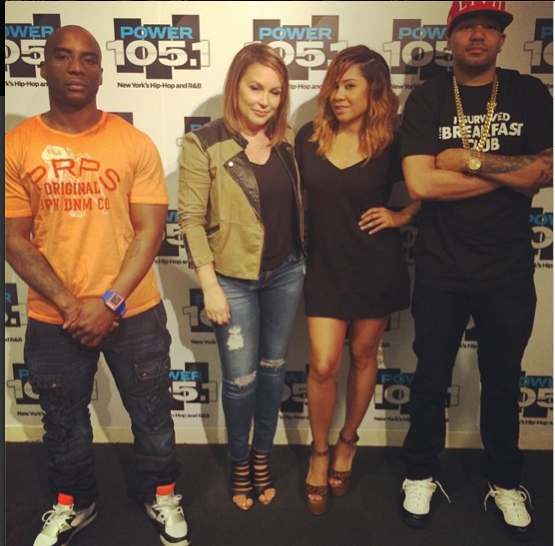 Angie Martinez is officially a member of the Power 105 family. And she made her first appearance on their airwaves this morning with the Breakfast Club.
Check it inside...
Talk about a new day in radio. Angie Martinez talked to Charlamagne, Angela Yee and DJ Envy this morning to talk about her new gig on Power 105. And the trio let her give her side of the story when it comes to the critiques of her loyalty.
She said:
"It's business and people leave jobs all the time. I'm not disloyal at all. I have always been extremely loyal. I put -I don't know how many years of my life- down for that company. Even the highest of higher ups –which is when I went to make the phone call when I decided to take this amazing offer that I got. They said [executives] you've served this company so well [and for] so many years, I can do nothing but wish you well.

"It was no –how dare you? Why would you leave us? There was not –it was emotional and sad, Angie Martinez continued. "But nobody was angry. Nobody felt like I was doing the wrong thing. Everyone said this is the right thing for you to do for your career and your life."
She also gives the reason she turned down an offer to judge "American Idol" and more. Meanwhile, it was announced today that Cipha Sounds will be replacing Angie Martinez's evening show on Hot 97.
Peep the full interview below:
Extras:
1. LeBron James has decided to opt out of his contract with the Miami Heat. STORY
Photos: Charlamagne's IG
DO GOODERS: Meelah Williams, Eva Marcille, Emily B. & More Shoot PINK Campaign For Breast Cancer Awareness
Posted: 24 Jun 2014 01:07 AM PDT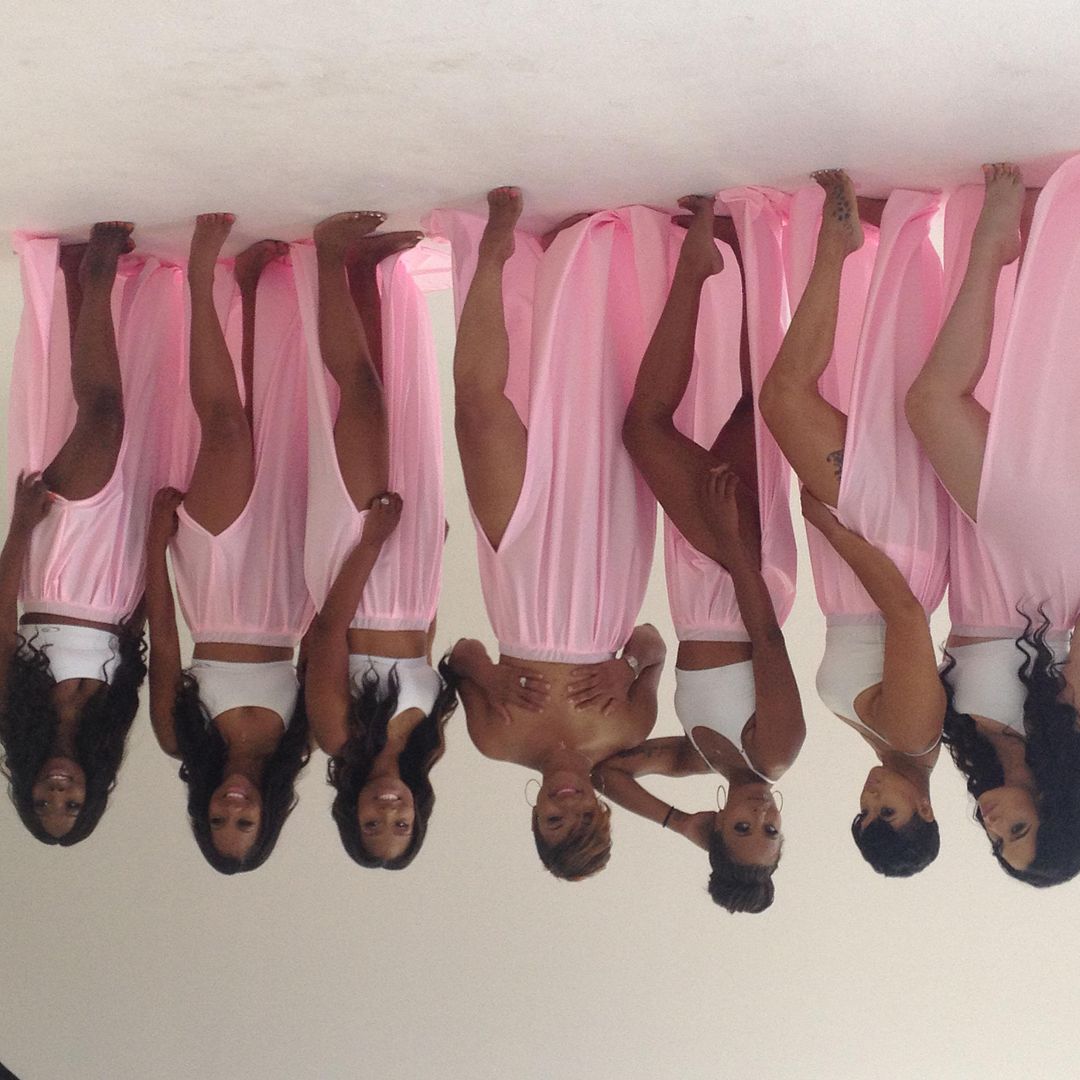 A group of reality stars and industry folks got together to salute a wonderful cause in a pretty way. Check out Emily B., Meelah Williams, Eva Marcille and more serving up some pretty pinkness for a breast cancer awareness campaign inside...
In a fab campaign shot on Monday, the wife of Philly Eagles baller Darren Sproles -- Michel Sproles -- had a photo shoot today for her new breast awareness campaign, The Pink Line. Since Michel herself is a Stage 0 breast cancer survivor, she decided to do something that brings awareness to the cause.
She featured brave breast cancer survivor Shondia McFadden (topless in the middle) in a shoot with (l-r) Emily B., singer Ravaughn, Eva Marcille, Michel herself, and Miss Diddy of The Brand Group LA and Meelah Williams.
Here's some behind-the-scenes shots with the ladies putting on their pink boxing gear, flowy pink skirts, and simple jeans and white tanks for a cause in conjunction with PYNK magazine: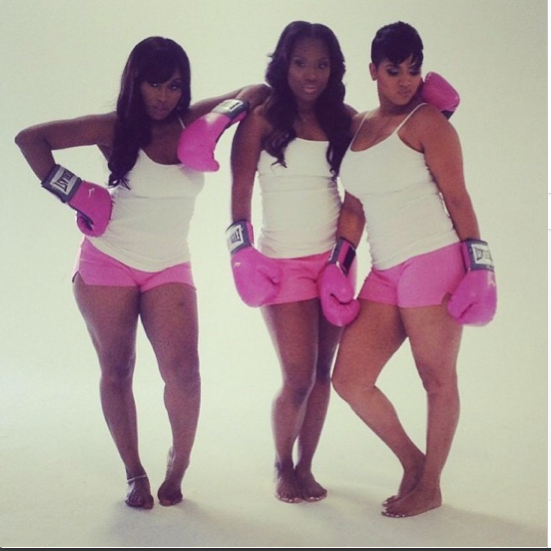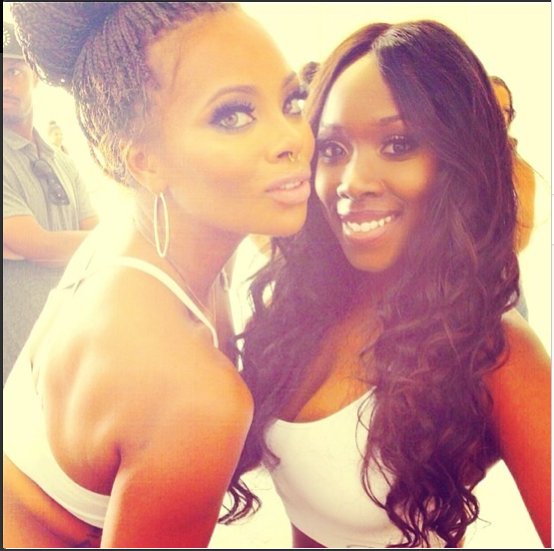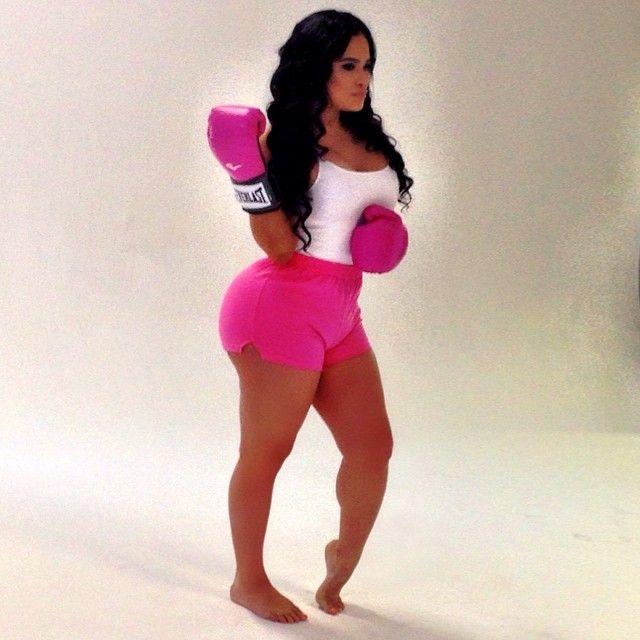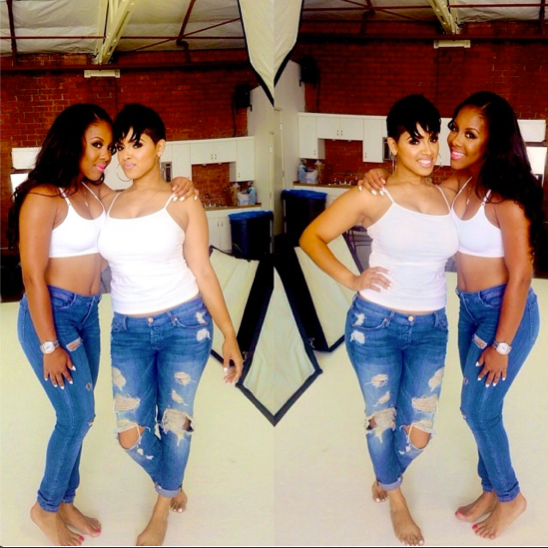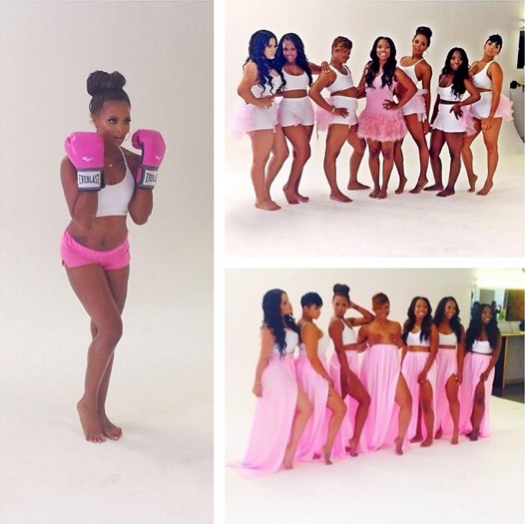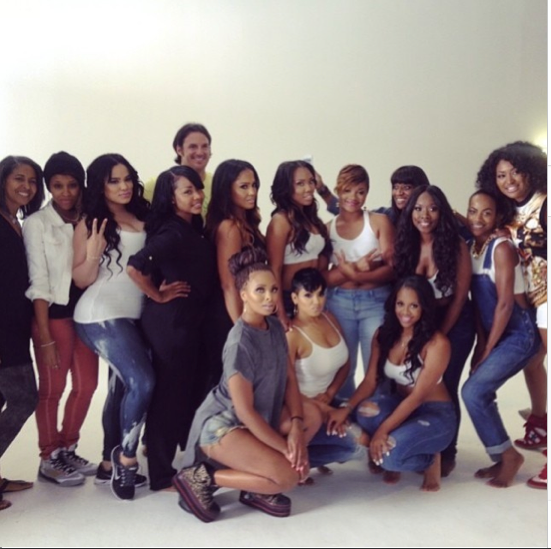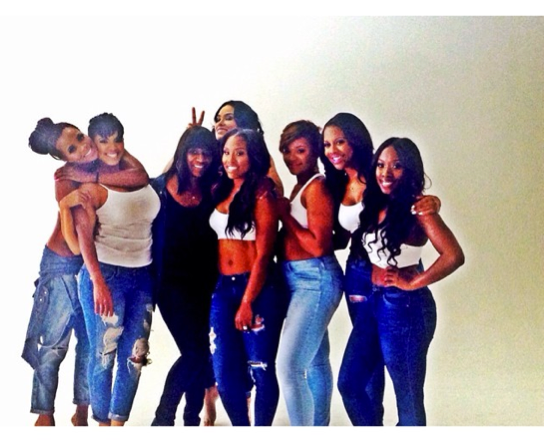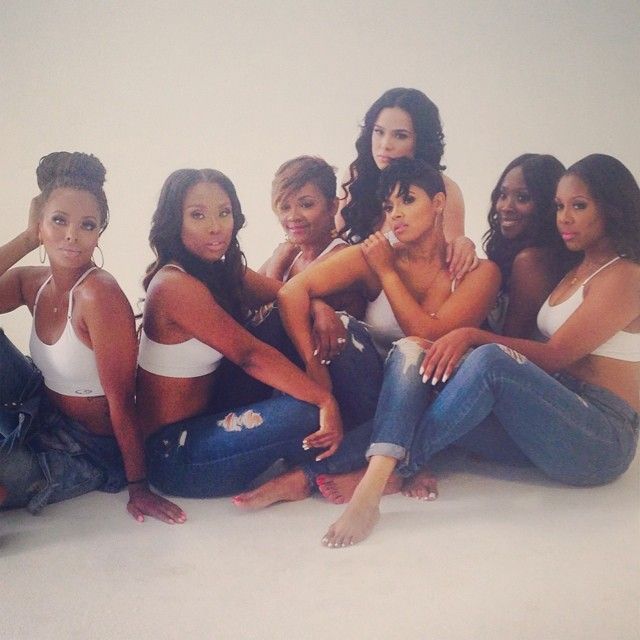 The official pics will be out soon.
Photos: Instagrams of PYNK/Ravaughn/Emily B/Eva Marcille
MAGAZINE KILLAS: Venus Williams Goes Totally Nude For ESPN Magazine's BODY Issue + Chanel Iman Rocks 'ELLE Malaysia' In Stunning Cover & Spread
Posted: 23 Jun 2014 11:54 PM PDT
All hail the body of a tennis goddess. Venus Williams is serving up some major sexy in a tasteful way...ESPN magazine's famed BODY issue. Check out her pic, plus Chanel Iman taking over "ELLE Malaysia" inside...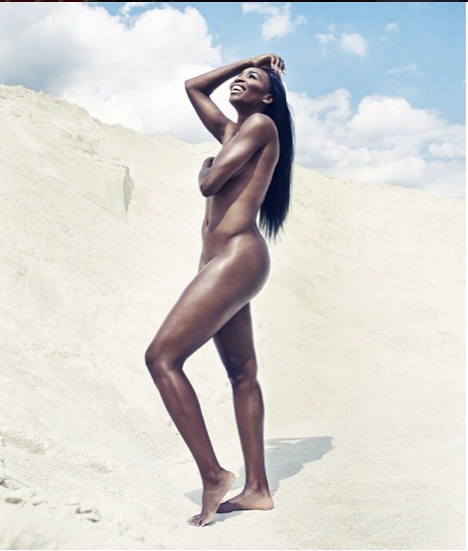 Serena isn't the only Williams sister with a bangin' bod. Her sister, fellow tennis champ Venus, is showcasing her lean & mean statuesque physique in the upcoming ESPN Magazine BODY issue.
The mag posted the pic to their Instagram, and it's safe to say it caused some ruckus. The 34-year-old told ESPN today at Wimbledon:
Asked about the revealing photo shoot after her 6-4, 4-6, 6-2 win over Maria-Teresa Torro-Flor in the first round of Wimbledon on Monday, Venus joked that she agreed to participate because Serena had done so, and admitted it was a bit awkward.

"I just kept cracking jokes and that definitely made it fun," she said before adding, "I think I'm in better shape now. Hope we can do a reshoot."

Venus told ESPN that her tall, lean body rejects muscle and bulk. "If I don't go to the gym for a week, I just get thinner and thinner," she said. "My body just doesn't want it. I'm full of oil, I guess." That makes it tough given her battle with fatigue due to Sjogren's syndrome, an autoimmune disease she was diagnosed with in 2011.
By the way, today's win was Venus' 72nd win at Wimbledon and she's advancing to the next round. Get it Venus!
In other magazine news, Chanel Iman put her fashion model game on the forefront for ELLE Malaysia magazine. She's rocking the July 2014 Travel Issue cover and the pages inside while posing it up on a terrace at the Standard Hotel in NYC.
Fashion lovers, get into this fabness below: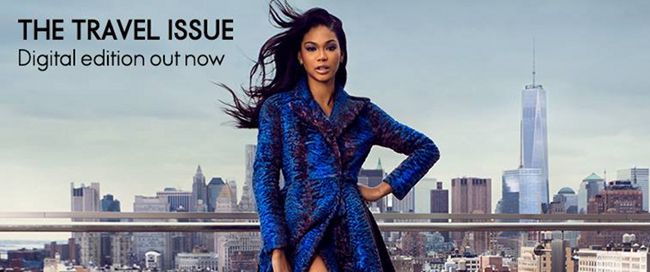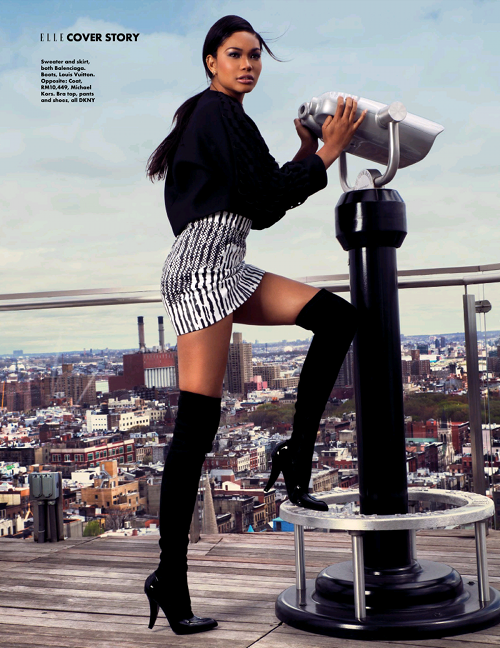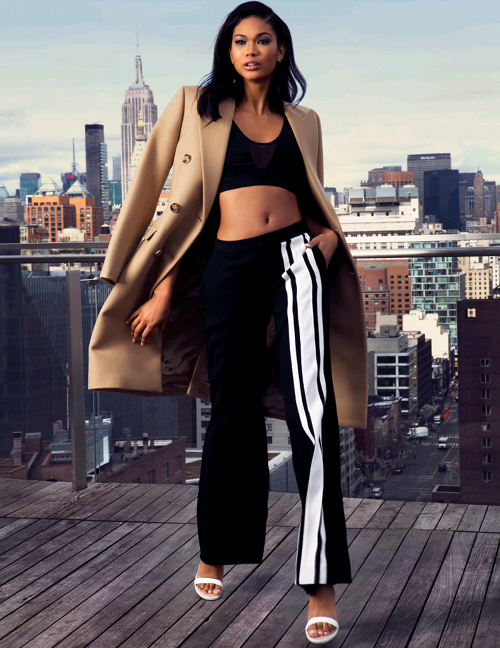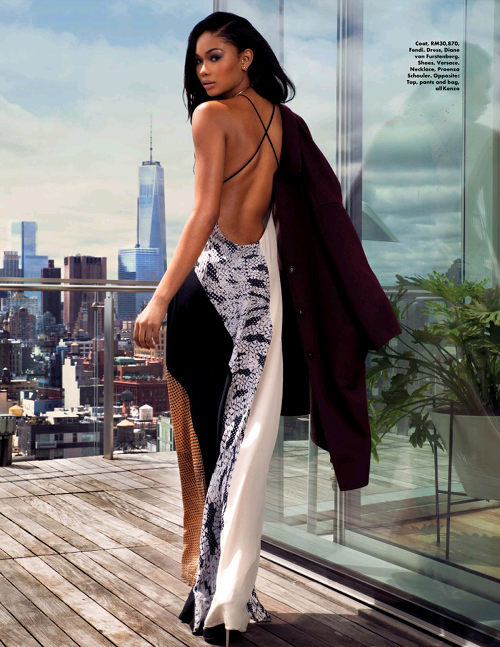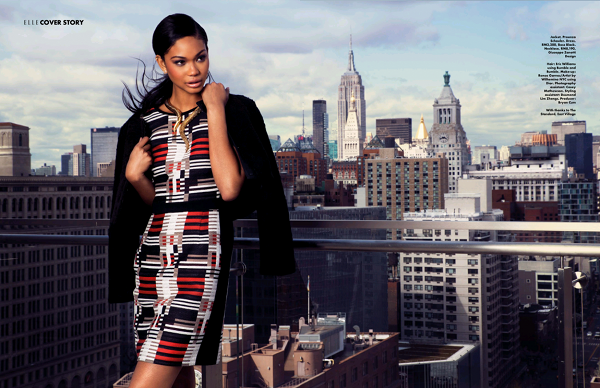 Slayed. The issue is on newsstands and digital platforms now.
Photos: ELLE/Hirakawa for ESPN The Magazine
Tamar Braxton Explains Her Stage Collapse & Carries On + Karrueche Tran Gets Red Carpet Hosting Job For BET Awards
Posted: 23 Jun 2014 11:00 PM PDT
Tamar Braxton explained her recent on-stage collapse...and she seems to have totally recovered. Plus, Karrueche Tran nabbed a job hosting the upcoming BET Awards red carpet. Oh. Deets inside...
Tamar Braxton had a scare on stage at her Love & War tour stop in Las Vegas this past Friday. She reportedly collapsed...and couldn't get back up until her husband Vince (and apparently, the crowd) helped.
Mrs. Braxton Herbert took to her IG to explain what happened exactly. And while we're not sure if it was some medical condition or a case of exhaustion, Tamar reassured her fans on IG she is back in the saddle...and she thanked them for helping her carry on.
Her words:
I really felt like last night was #lightsout for me!! I felt sooo bad I was shaking. I honestly couldn't remember a lyric ( which is nothing new) a dance step(everynight) but...I never lost my MYSELF where my body took over my mind and left me helpless. I wanted to stay but I couldn't. I wanted to drink water and catch my breath but I couldn't. I, Tamar, for the first time who has always been able to figure it out and work through ANYTHING simply couldn't do ANYTHING but gasp for air and ask for help!! I was powerless and heartbroken. .......️However, my #DallasTamartians held me down & reminded me what a #RealTrueTamartian is!!! I tried to get up and go back 3 times but I couldn't move, talk, sing & worse, breathe. Not until I heard how after all that time past that you ALL was waiting for me no one left! HOB was Just as packed And energetic as if you all JUST got there!! I GOT my life last night cause u gave it to me! I walked back on stage feeling defeated, frustrated, scared, VOICELESS and STILL u ALL excepted &still loved the REAL Tamar your #tamartianfriend just as I was and THAT is how my voice came back I had a TON of energy and you even sang every song until I could do it by myself!! I KNOW you love me for ME!!! And because of this I'll never forget how u changed my life last night & you all have left me feeling that I will NEVER be the same! Thank you for saving me! I'll ALWAYS be here and #fight4you️(shout out to my MAN for Never leaving my side and ALWAYS having my back!! I️you)...
L.A.....I feel amazing so let's GO! See you tonight

When she wrote her Thank You, she wrote the incorrect city (she said Dallas), but went back and corrected it saying:
Sounds like this chick needs a pillow and a bed and somebody's nap. And she must have gotten all three, because the super busy mama snapped a pic with hubby Vince, her girl Ishateria and more at their stop in San Francisco yesterday: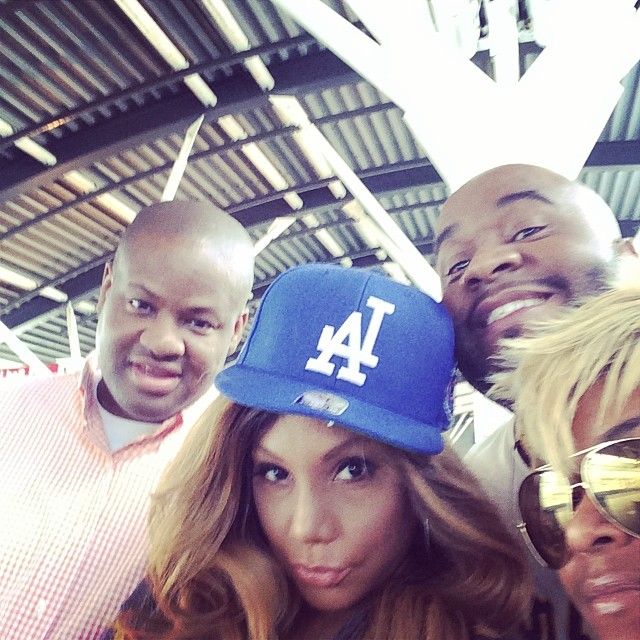 And she even showed off her new magazine cover with 360 magazine: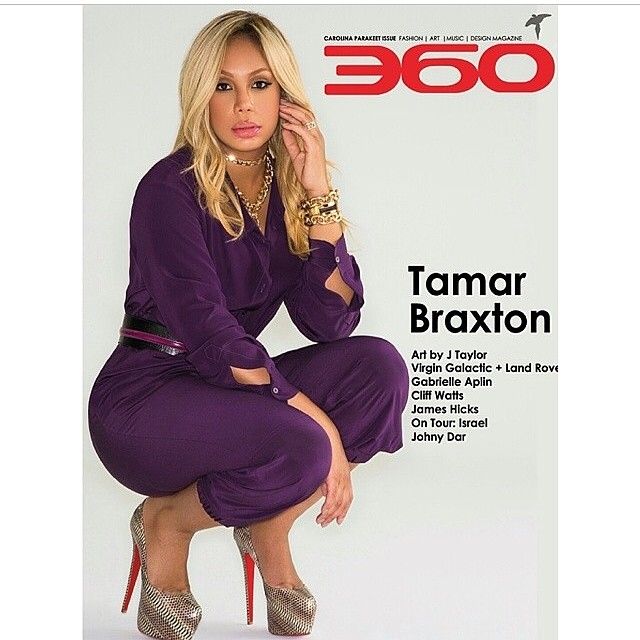 Nice.
Meanwhile, Karrueche Tran is preparing for her upcoming gig as the BET.com host of the "106 & Park" red carpet. And the girlfriend of Chris Brown spent today shooting her promos...and announcing that she got the job:
Well this should be...interesting.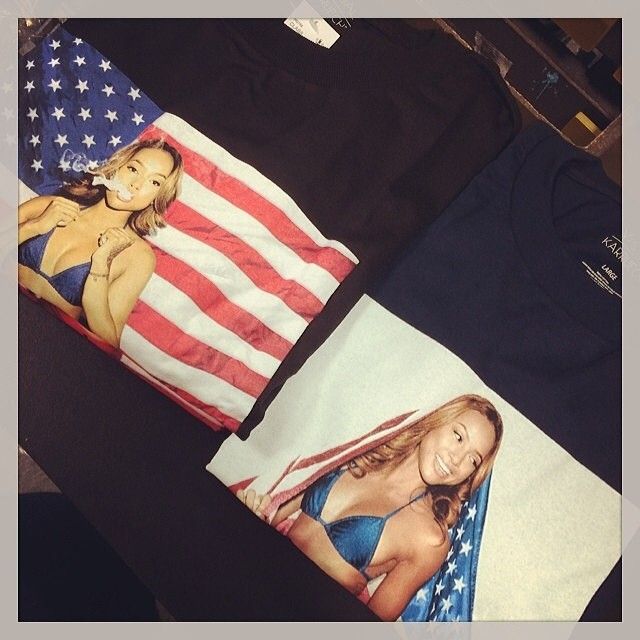 And speaking of how good it is to be Breezy's girl, Kae also landed the PacSun 4th of July swimwear campaign. She offered up a sneak peek on Monday.
Photos: Tamar's IG/Kae's IG
ADORABLE ALERT: Kerry Washington & Nnamdi Hit A BBQ With Baby Isabelle!
Posted: 23 Jun 2014 10:51 AM PDT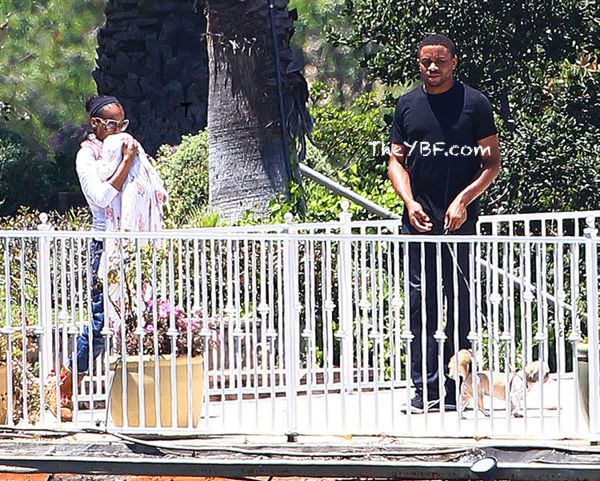 It's our first time seeing Kerry Washington holding her baby girl Isabelle! AND...she's out with her hubby Nnamdi. Check out the cute family enjoying a BBQ and the World Cup inside...
We finally get to see Kerry in mommy mode! The "Scandal" star was anything but while spending the weekend with her new family--2 month old daughter Isabelle and papa Nnamdi.
The fam was enjoying a BBQ at a friend's house while watching the US World Cup match in Los Angeles Sunday afternoon. And the trio were spotted taking a short stroll outside with Isabelle all bundled up.
But was Nnamdi popping off on the paps? Maybe...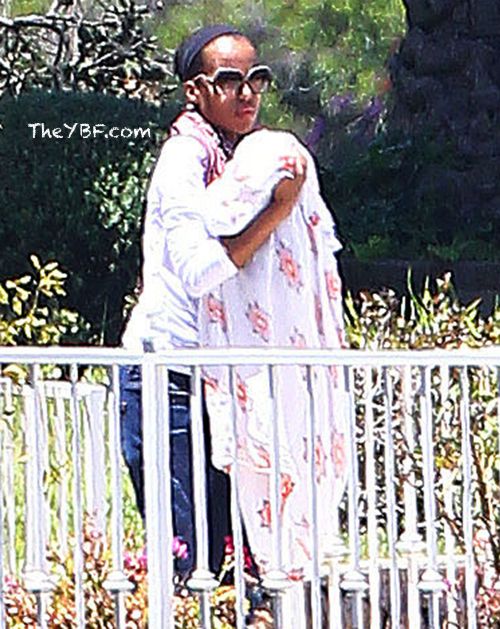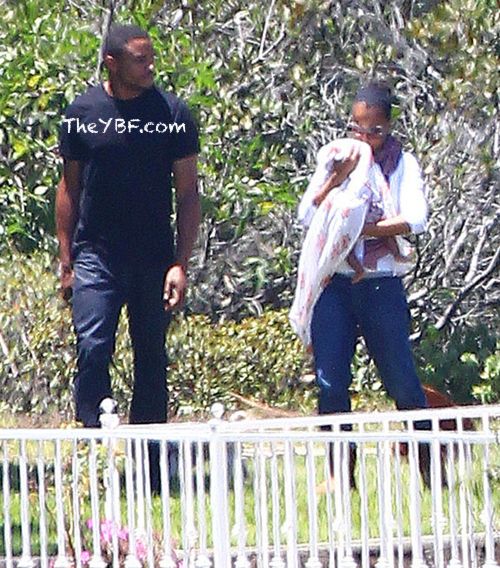 Awww. By the way "Game of Thrones" fans -- Kerry stated in a recent interview that if she could play any (other) character on TV, she would want to play 'Arya Stark'.
Photos: Pacific Coast News

Big Boi & Sherlita Patton DROP The Divorce & Reconcile (Like We Thought)
Posted: 23 Jun 2014 10:13 AM PDT
We called it at Coachella. Big Boi and his wife Sherlita Patton have dropped their divorce that Sherlita filed for last October. Deets inside...
Back in April, we noticed Big Boi and wife Sherlita were spending plenty of quality time together again, and getting all mushy with each other on Instagram. Sherlita was right by his side (above) as he and Andre 3000 made their big comeback and performed at Coachella. And weeks later, he posted a sweet Mother's Day message to her. Sherlita also rocked one of his branded hats in a pic she posted, letting everybody know she was back with her man.
Today it was revealed that the twosome officially tore up the papers and dropped the divorce since they've now reconciled. TMZ says they filed papers earlier this month to 86 the divorce. And we love it.
The couple, who has been married for 11 years, share 2 children together.
The Randomness:
1. Carmelo Anthony has officially opted out of his contract with the NY Knicks. STORY
2. Zendaya Coleman is now the new face of Madonna's Material Girl clothing line. STORY
OH: Aaliyah Lifetime Biopic Will Reportedly Detail Relationship With R.Kelly
Posted: 23 Jun 2014 07:45 AM PDT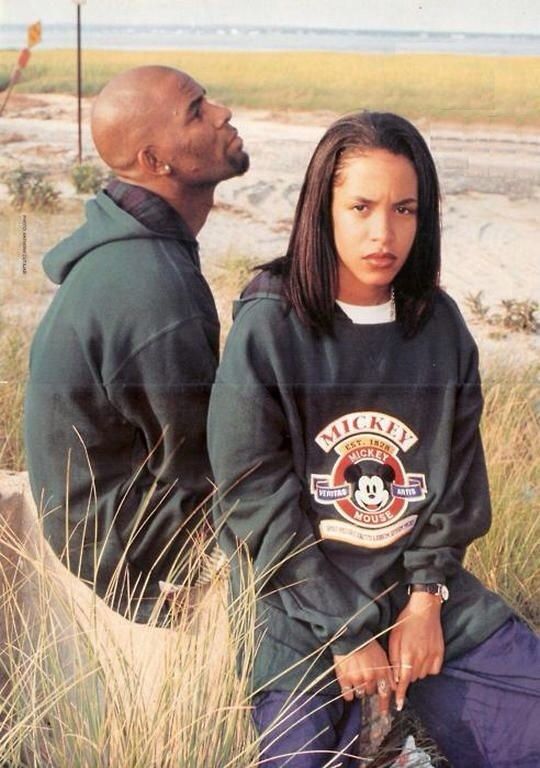 The upcoming "Aaliyah" biopic is stirring up more drama with Aaliyah fans. New reports claim the story will also focus on the controversial relationship between the singer and mentor R.Kelly. Deets inside...
Now, we ALL want to know what REALLY went down between Aaliyah Haughton and R. Kelly. But since it doesn't seem the Haughton family is interested in working with Lifetime on the project (they're attempting to shut it down), where would the factual info come from? Surely not R. himself.
Page Six reports that the Aaliyah story on Lifetime will indeed explore and focus on their illegal marriage and relationship. And folks are pissed, despite the fact the movie will also span her life from 10 to 22.
The 1990s diva — who was tragically killed in a 2001 plane crash when she was just 22 — was alleged to have secretly, illegally married her mentor Kelly in 1994 when she was 15 and he was 27.

Though the couple denied the union, a marriage certificate was eventually revealed that falsely listed Aaliyah's age as 18.

The marriage was reportedly annulled by her parents. The movie, starring Disney star Zendaya and based on a biography by Christopher John Farley, will cover Aaliyah's life from 10 years old to her death at 22.
So will they also be exploring her relationships with Dame Dash and Jay Z as well? Hmmm.
Executive producer, Debra Martin Chase, told the publication, "Aaliyah's personal and professional relationship with R. Kelly will be explored with care in the film as we set out to depict her life with the utmost respect. Above all else, it's our hope to inspire an entirely new generation with her music and larger-than-life talent."
The biopic, based on the bestseller "Aaliyah: More Than a Woman" by former Time Magazine music editor Christopher Farley, will film this summer and is slated to premiere this fall. Zendaya Coleman, slated to play Aaliyah, will record four of the late star's songs.