---
DO WE LOVE IT: Ashanti ROCKS A Multi-Colored Onsie At NYC Pride Performance
Posted: 28 Jun 2014 07:59 AM PDT
Ashanti kicked off NYC Pride last night with a performance at Stage48. See performance clips and pics inside, and decide if we love her look...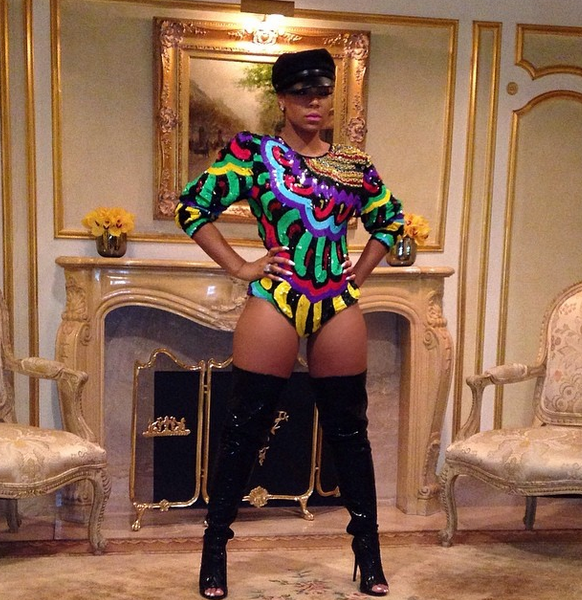 Braveheart songstress Ashanti headlined 2014 MEGA PRIDE NYC with a performance at Stage 48 in Manhattan last night. And she brought the colorful revealing onsie out for the kids.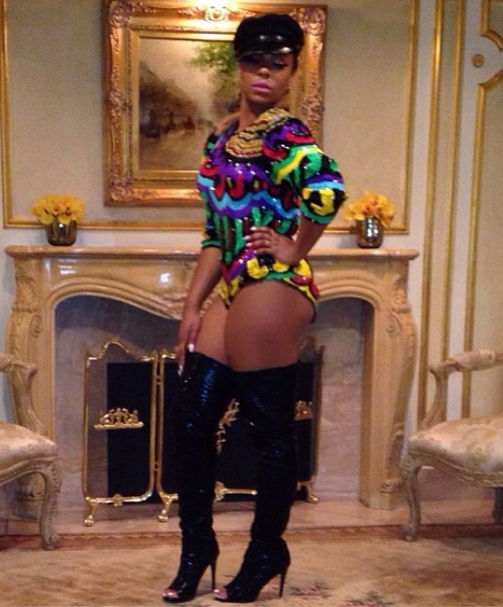 She rocked the stage in a custom-deisgned look from @JustDramatik and thigh high boots.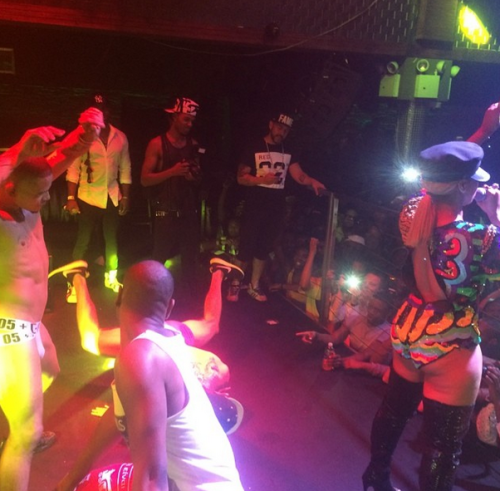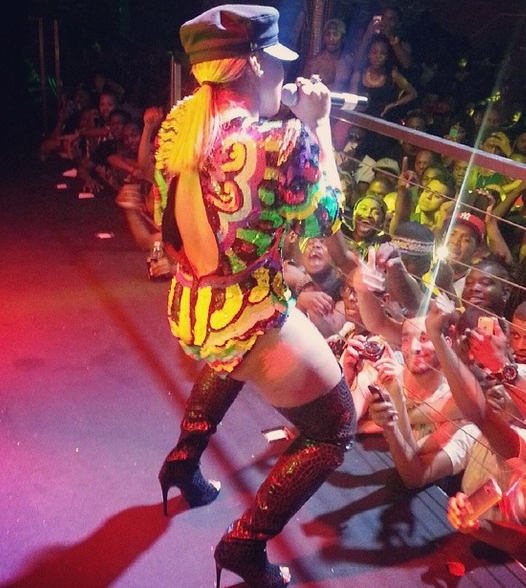 With her latest release Braveheart still riding the charts, Ashanti treated fans to a string of classics like
"Baby" and "Foolish" and new hits like "I Got It." See performance clips here:
"Foolish"
DO WE LOVE IT?!
EXTRAS:
1. "Designing Women" star Meshach Taylor is terminally ill. Story.
Photos via Justdramatik/misterlouieig/Ashanti Instagram

French Montana Cuddles Up To Khloe Kardashian Aboard Her YACHT Birthday Party...Plus His $100,000 Birthday Surprise For Her
Posted: 28 Jun 2014 01:26 AM PDT
While still claiming they are "just friends", rapper French Montana hosted a big 30th birthday bash for Khloe Kardashian at Don Coqui in The Bronx, NY Thursday night. And on her actual birthday, Friday, French rolled out the red carpet with a yacht party. Check out pics of the $100,000+ Frenchie spent on parties and gifts inside...
Friday night, Khloe turned 30 aboard a yacht in NYC with her family and friends, thanks to boyfriend French Montana. The twosome may not be confirming their relationship, but we don't do ALL this for people who are simply "friends".
The birthday girl and her gold Saint Laurent heels rocked a Grecian inspired white dress for the occasion as they pulled out of Chelsea Pier, and French rocked his usual hip hop look as the twosome kissed and cuddled: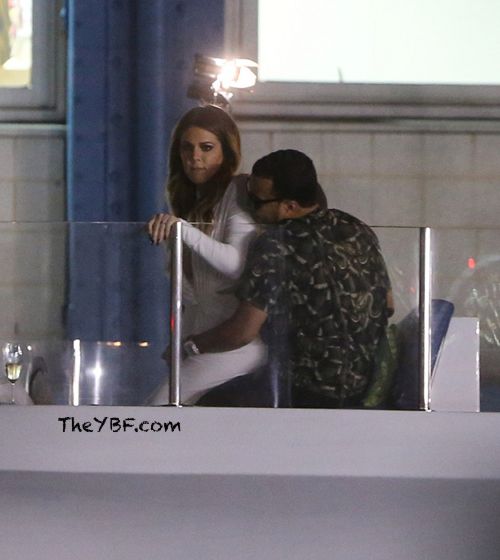 The twosome cuddled up on the boat....and looks like they were in their own world.
Looks like French Montana is now part of the Kardashian family.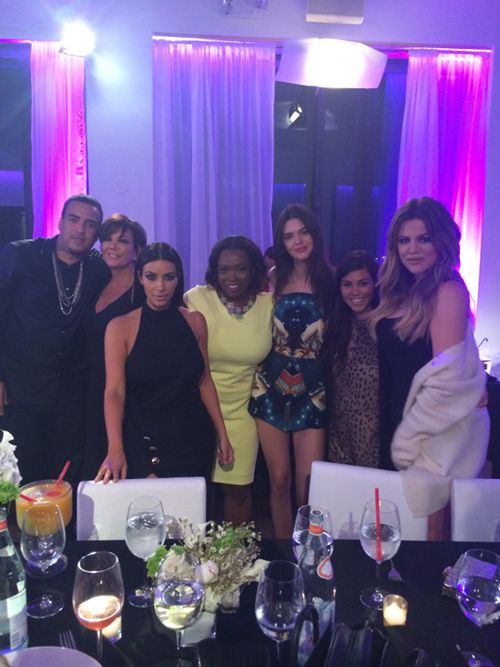 The legally married rapper, who has been spending much of his free time lately with the still legally married Khloe Kardashian, also hosted a big party at Don Coqui in the Bronx Thursday night that totaled over $100,000. That's a really good "friend" if they still want to stick to that story.
While partying it up with the whole Kardashian fam and friends that night, French surprised Khloe with a brand new almost $50,000 Jeep Wrangler: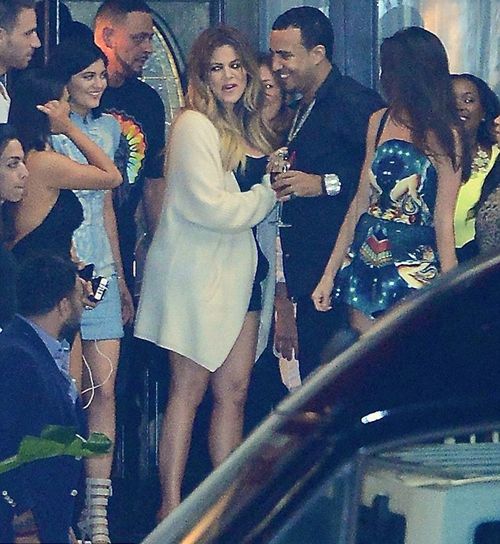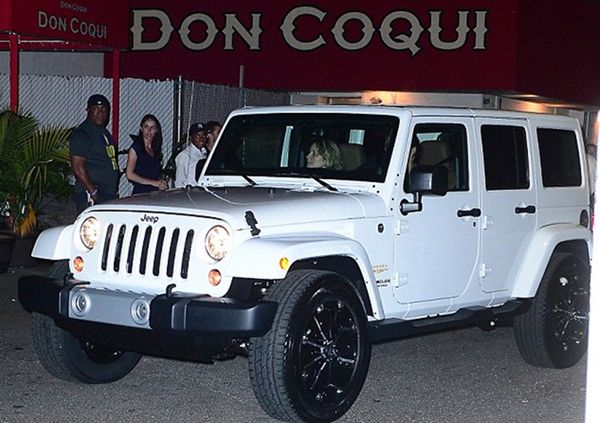 He also copped her a full finger ring and two grills. E! Online reports the ring is 18k gold with natural green Colombian emeralds from Rafaello & Co.

Folks like Diddy (the head of French's Bad Boy records) and more showed up to party for a bit:
Kris was all over him as usual.
In the middle of the party, Khloe changed into sweats to get more comfy. And her best friend Malika Haqq was there as well.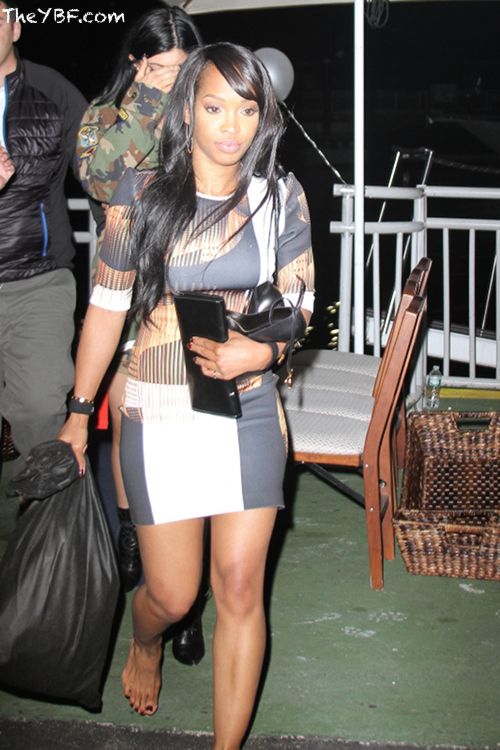 The fam watched as French laced her with some goodies. Check out the video below:
Extras:
1. R.Kelly responded, without responding, about his transgendered child. STORY
2. Frank Ocean parts ways with management. STORY
Photos: Splash/Pacific Coast News
R.I.P. Bobby Womack, Reportedly Was Working On New Music With Adele Before Death
Posted: 28 Jun 2014 12:02 AM PDT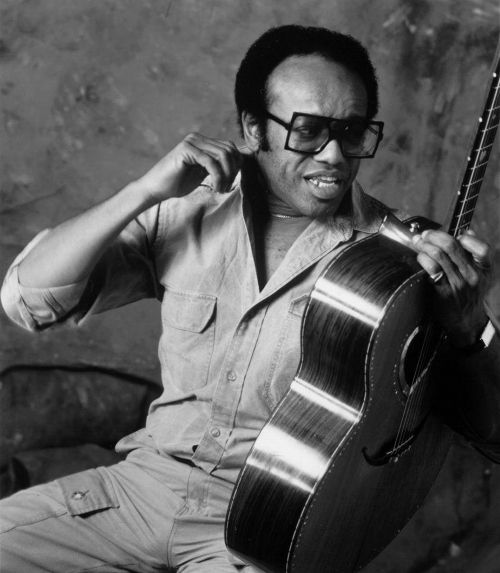 Friday evening, XL recording label confirmed that legendary funk & soul artist Bobby Womack passed away at the age of 70. Details inside, plus his likely epic material that was on deck...
"If You Think You're Lonely Now" legendary singer Bobby Womack has passed away at the age of 70, as confirmed by his label, XL recordings. The rep says the cause of death is uncertain at this time.
Bobby began his career in the family group, Curtis Womack and the Womack Brothers with his siblings Curtis, Harry, Cecil and Friendly Jr. Fellow legendary singer Sam Cooke also signed to the group to his own label SAR Records. But the group, then called the Valentinos, disbanded after Sam Cooke died, SAR Records was disbanded, and Bobby married Sam's widow, Barbara Campbell.
The Rock & Roll Hall of Famer played guitar on some legendary albums of folks like Aretha Franklin. And, according to Miss Info, he was gearing up to release music with his umpteen Grammy award winner labelmte Adele. Miss Info revealed:
rest in peace to the legendary #BobbyWomack. That voice! And he was just dropping new music w/ Adele n The xx's label XL Recordings.

— Missinfo (@Missinfo) June 28, 2014
One of Cleveland's finest's legendary tracks, remade later by K-Ci & JoJo:
"BBW LA" Star Malaysia Pargo Is Mase's Leading Lady In His "Nothing" Video [SNEAK PEEK] + Bridget Kelly Parts Ways With Jay Z's Roc Nation Label
Posted: 27 Jun 2014 04:36 PM PDT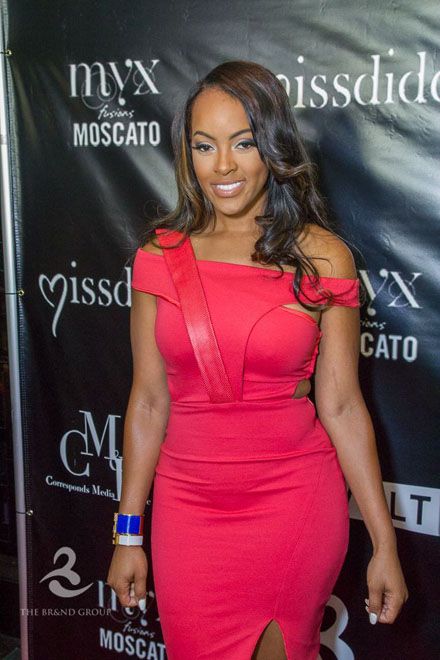 Looks like Mase and Malaysia Pargo have gotten a little closer..kind of. She's starring as the leading lady in his latest video. Also, singer Bridget Kelly has confirmed her split with Roc Nation and that she's going independent. Check the sneak peek and the deets insde…
Rumors have been circulating that Malaysia Pargo may have found someone new...and that would be rapper-turned-pastor-turned-rapper again Mase. And to add fuel to the fire, the "BBW LA" star is the love interest in the rapper's upcoming video titled, "Nothing."
You'll recall a few months ago Malaysia filed for divorce from her NBA husband Jannero Pargo, citing irreconcilable differences. Also, Mase and his now ex-wife Twyla Betha were going back and forth on whether they wanted to split or not. But they most recently called it quits, finalizing their divorce.
Hmm...
Peep the sneak peek below:
"Nothing" premieres Monday on Revolt TV.
And in other music news…
Budding singer Bridget Kelly (above at last night's Young Hollywood event) has confirmed her split with Jay Z's Roc Nation record label. And she confirms there is no bad blood between them.
In an interview with Rap-Up TV, Bridget said,
"Honestly we needed to part ways," she said. "You outgrow situations sometimes. I still feel their love. They're still people I confide in and people that I have a really strong personal relationship with, so in order to keep that intact we needed to just go our separate ways."
The singer said it was a bit scary to make the move, but she's ready to embark on her career as an independent artist.
"It was scary at first, but it's liberating to know that I can just go in with whoever and put anything out that I want to and say what I want to."
She added,
"I'm really excited 'cause I'm getting to say what I wanna say and talk about all the love in my life and all the stuff I've been going through."
Bridget will be releasing her debut album (not on Roc Nation) in September. Nice.
Photos/Video: Kass for The Brand Group/Mase's IG

SAD NEWS: Ice-T's Grandson ARRESTED After Allegedly FATALLY SHOOTING His Roommate In Georgia Apartment
Posted: 27 Jun 2014 03:15 PM PDT
Rapper Ice-T is currently dealing with news no grandparent (or parent) wants to hear. His grandson is sitting behind bars after he reprtedly accidently shot and killed his roommate in their apartment…allegedly. Deets inside…
Sad news for Ice-T's family. The rapper's 19-year-old grandson Elyjah Marrow (who appeared on Ice's reality show "Ice Loves Coco") has been arrested after reports that he accidently shot and killed his roommate in their Georgia apartment.
Cops tell TMZ that Elyjah (pictured above) is currently in custody after a handgun accidentally went off while in his possession, fatally wounding his 19-year-old roommate, Daryus Johnson.
Now Elyjah is facing a slew of charges after the unfortunate incident. He has been charged with involuntary manslaughter, possession of firearm in the commission of a felony and reckless conduct. He is also being charged with additional charges: possession of marijuana with the intent to distribute, and possession of a stolen firearm. No word from Ice-T as of yet.
We'll keep you posted.
Photo: TMZ

LAWSUITS: "TLAM" Producer Will Packer SUED By Former Business Partner, CALLS Dispute "Frivolous, Misguided And Petty"
Posted: 27 Jun 2014 02:55 PM PDT
Mo' Money Mo' Problems. Think Like A Man Too producer Will Packer calls a lawsuit filed by a former business partner "...frivolous, misguided and petty." Find out why Will's former partner feels cheated out of their fortune inside....
Former Rainforest Productions partners William (Will) E. Packer, Jr. and Robert (Rob) E. Hardy, II (shown above) are being sued by former investor and partner Bernard H. Bronner (below), who claims, according to a press release, "breaches of fiduciary duty, gross mismanagement, misappropriation of corporate assets, waste of corporate assets and abuse control."
Bernard, who founded UPSCALE Magazine, filed a lawsuit with the Superior Court of Fulton County Georgia claiming he'd invested $500,000 to start Rainforest with Will and Rob and claims to have raised more than $250,000 for the company. Despite their success with films Stomp the Yard, Takers, Think Like a Man, and Think Like a Man, Too. Bernard says Will and Rob have achieved baller status but HAVE NOT distributed their profits fairly. In fact, he says he's...
"received only a fraction of the initial amount invested in Rainforest...Despite this fact, (Will) Packer and (Rob) Hardy have extracted millions of dollars from RAINFOREST and their respective ownerships are nearly equivalent to (Bernard) Bronner's."
Will and Rob released a statement challenging the claims saying,
"Bernard was a valuable supporter at a key time for Rainforest, and we remain grateful for his assistance. We also understand his disappointment about the shareholders majority vote decision to dissolve Rainforest. We wish only the best for Bernard and all the other Rainforest shareholders. When the emotionalism subsides, we hope Bernard will feel the same and realize that his frivolous course of action is personal, misguided and petty."
Now, Will and Rob (who've since dissolved Rainforest Productions), may have to meet Bernard in court as he's demanding a jury trial and punitive damages and other relief.
We'll keep you posted.......
Photos via Getty/AJC/ Johnny Crawford/Splash/Pacific Coast News
Meagan Good, Floyd Mayweather, Tae Heckard, Brandon Jennings, Kyla Pratt & More TOAST To "Young Hollywood" At Black-Tie Event In L.A.
Posted: 27 Jun 2014 02:49 PM PDT
The pre-BET Awards events are in full swing and last night the beautiful ones came out for a black tie event to honor the leading industry honchos in L.A. Peep the event pics inside…
Last night was a star-studded affair as the young, black and fabulous came out for the invite-only black tie event to honor the top industry executives who are influencing the culture, dominating their perspective field and making a significant impact in music, sports, and entertainment.
Orchestrated by Miss Diddy of The Brand Group, Meagan Good, Floyd Mayweather, Tae Heckard, Brandon Jennings, Kyla Pratt & her man, Tami Roman, Emily B, Amber Rose, Malaysia Pargo and more trekked it to the chic Riveria 31 lounge at the Sofitel Hotel in L.A. to recognize the leaders in "Young Hollywood."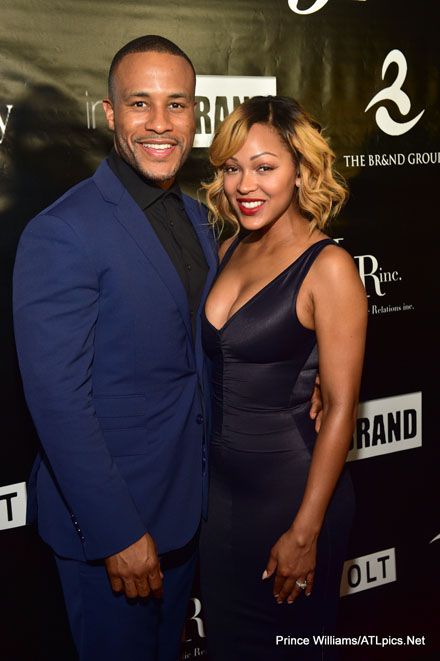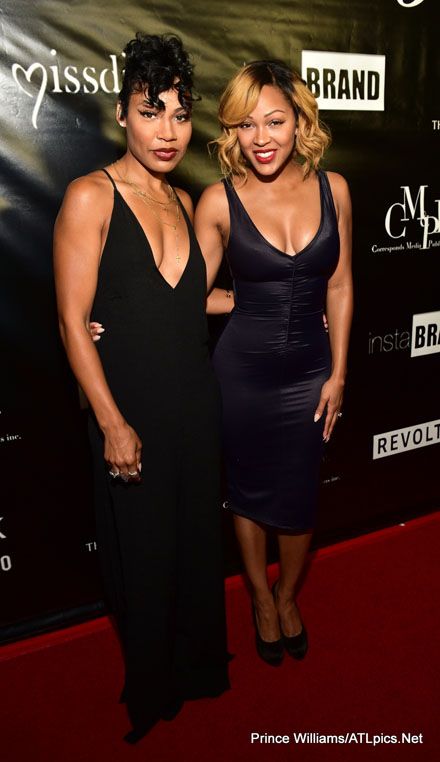 Meagan Good and her sister La'Myia Good (above) were honored for their new non-profit foundation "The Greater Good." And Meagan's husband DeVon Franklin came to support his wife as she accepted her award.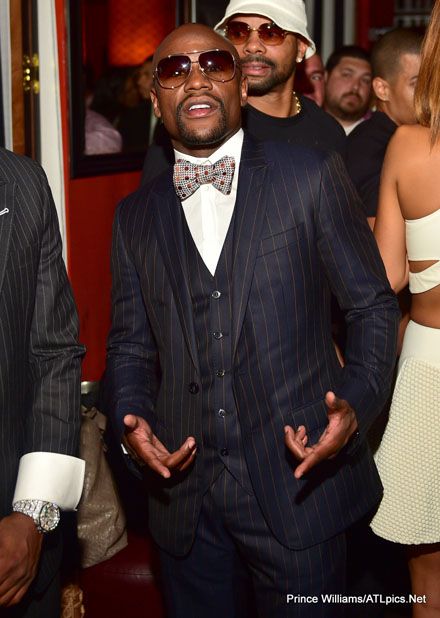 Undefeated boxing champ Floyd Mayweather was all smiles on the carpet with his business partner/CEO of Regal Management Ricki Brazil.
Ricki was honored at the event and Floyd took the stage to say a few words, "We've known each other since we were kids and he has been a pivotal part of my success and the success of The Money Team, and we came here in full support this evening."
Kyla Pratt hit the carpet in a revealing laced dress alongside her boyfriend Danny Kilpatrick as she was honored at the event.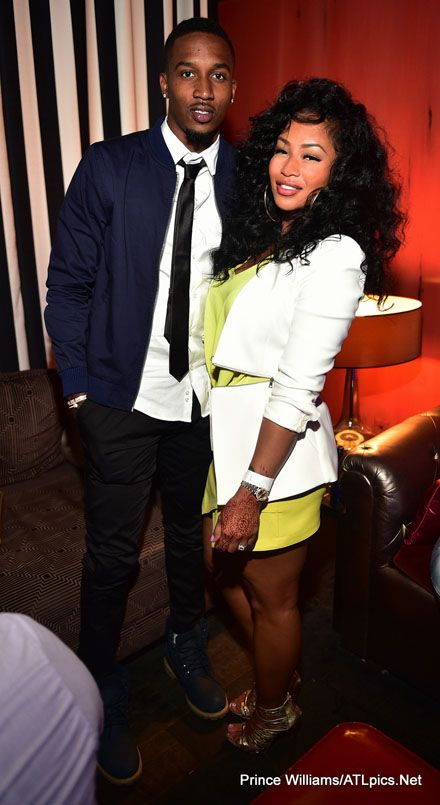 Tae Heckard and her man Detroit Pistons baller Brandon Jennings were in attendance. Tae looked classy in her neon colored dress and white blazer. Nice look for her.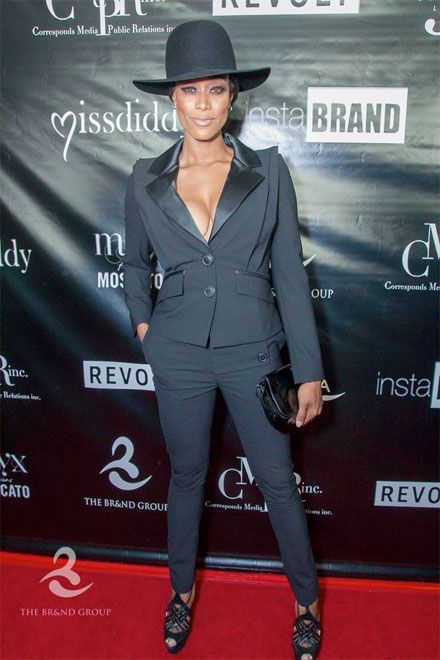 "BBW Miami" star Tami Roman grabbed her black Vivienne Westwood hat and hit the carpet showing off a little cleavage in all black. Tami is looking good these days after her weight loss.
Before hitting up Bootsie Bellows nightclub with Karrueche, Emily B and Amber Rose stopped for a photo-op.
"BBW LA" star Malaysia Pargo and her new bestie/co-star Brandi Maxiell had a little fun on the red carpet with The Game's ex-fiancée Tiffney Cambridge.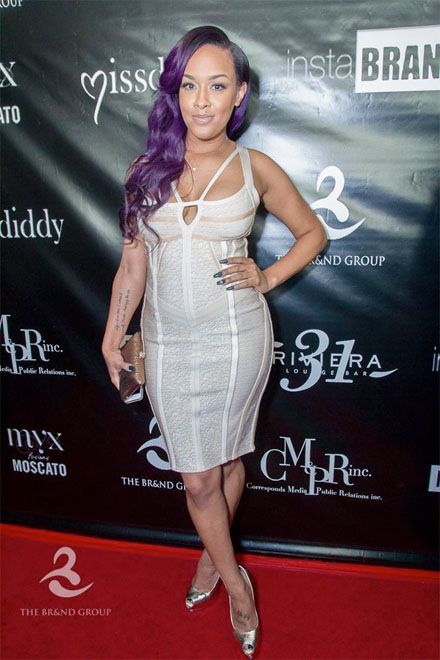 "BBW" star Jackie Christie's daughter Chantel Christie and her purple hair rocked the red carpet.
Singer RaVaughn Brown served some sexy in a cute black and white look.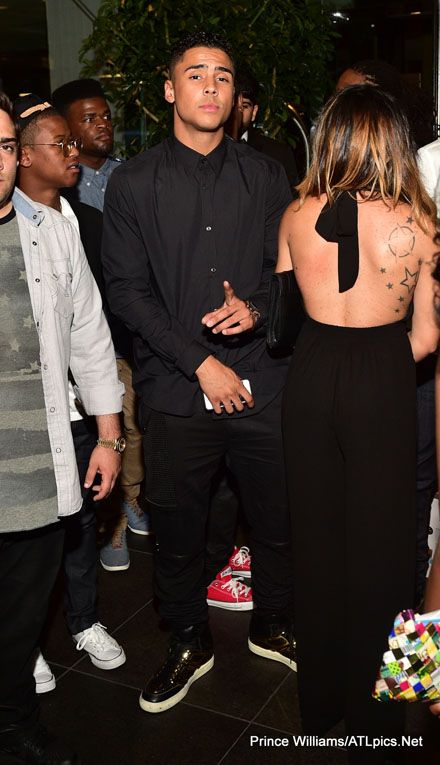 Diddy's son Qunicy (who celebrated his 23rd birthday earlier this month) was there.
And Blac Chyna came out to support.
Fab times!

Photos: ATLpics/Kass for The Brand Group/Cassey Athena/Zyaire for Porterhouse LA
Zoe Saldana Talks BACKLASH Over Nina Simone Role In MONARCH Magazine Cover Story + Jermaine Dupri, Ne-Yo & Mike WILL Made It HONORED At ASCAP Rhythm & Soul Awards
Posted: 27 Jun 2014 12:03 PM PDT
Zoe Saldana landed the cover of the newest Monarch magazine issue and she opens up about the backlash she received since it was announced that she would be playing the late iconic Nina Simone and how she prepared for the role. Also, Jermaine Dupri, Ne-Yo and producer Mike WILL Made It were honored at the ASCAP awards. Peep Zoe's cover and find out what awards the fellas took home inside…
As she gears up for the premiere of her role as Nina Simone in the upcoming biopic, Zoe Saldana talks about her portrayal of the late jazz musician and classical pianist in the latest issue of Monarch Magazine.
Some people were up-in-arms over the "Rosemary's Baby" actress landing the role, saying she wasn't "black" enough to play her. But, it doesn't seem to have fazed her. She feels she did the role justice and that her performance will prove the naysayers wrong.
In the cover story, Zoe divulged on how she prepared to capture the legendary singer, songwriter, and civil rights activist and what inspired her to take on a project such as this. She also opened up about all of the negativity surrounding her being chosen to play the legend and how she feels about having to always define her heritage.
Here are the highlights:
Playing the late, great Nina Simone, what inspired you to do a project like this?
Nina was a true genius and an iconic artist. It was a dream job for me. It's one of the scariest projects I've ever been involved with because it was about an iconic figure, and there were so many political [issues] around it from the beginning; but I really wanted it to be a love song to Nina Simone and I wanted it to just come from a place of absolute love. I loved the complexity of Nina and her beauty that she expressed with her music. I wanted to do right by her and knew it would be challenging. I feel so blessed to have such an amazing opportunity to play a true legend.

How did you prepare for the role?
I did a lot of research to prepare for Nina. I took piano lessons, voice lessons, worked with a dialect coach, and I really invested months of just doing research about Nina – her background, her story, her life. My research ranged from reading books about Nina, listening to her music, watching footage of her.

How did the controversy about you playing Nina affect you?
The Nina Simone story needed to be told, and I'm really blessed that I did it. I'm human. I wish I was made of steel and so certain things wouldn't affect me. So it did affect me but I couldn't let that deter me from doing what I needed to do. Just like everybody else I feel very strongly about Nina Simone, and that [this] was a story that needed to be told. I do believe that if everybody had more information about how this all came to be, it might help; but then again, I'm not here to get the acceptance of everyone – I'm here to be an artist first. Hopefully people will enjoy the film and I helped shed some light on this amazing iconic

Do you feel like your heritage and ethnicity is always questioned?

I find it uncomfortable to have to speak about my identity all of the time, when in reality it's not something that drives me or wakes me up out of bed every day. I didn't grow up in a household where I was categorized by my mother. I was just Zoe and I could have and be anything that I ever wanted to do … and every human being is the same as you. So to all of a sudden leave your household and have people always ask you, "What are you? What are you?" is the most uncomfortable question sometimes and it's literally the most repetitive question. Because I can't wait to be in a world where people are sized by their soul and how much they can contribute as individuals and not what they look like … I feel like as a race, that's a minute problem against the problems we face just as women versus men, in a world that's more geared and designed to cater towards the male species.
Check out Zoe's full interview here.
Also...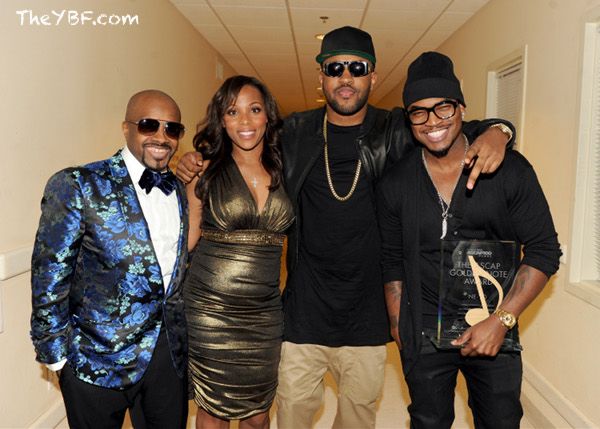 Last night, the 27th annual ASCAP Rhythm & Soul Awards were held at the Beverly Hilton Hotel in L.A. And producer Mike WILL Made It (pictured above with Jermaine Dupri, ASCAP VP of R&S Nicole George-Middleton and Ne-Yo) seized the night with winning songwriter of the year, while his publishing firm Warner/Chappell won publisher of the year. Singer Ne-Yo was honored with the the Golden Note Award for his music contributions.
Super producer Jermaine Dupri got dapper in a black and blue floral blazer to accept the prominent Founders Award. He was honored with surprise performances from Bow Wow (who now wants to be referred to as Shad Moss) and Usher. During Usher's performance he spoke on JD's hard work saying, "puts his heart and time into his songs; they're real. Without JD, I would never have become a writer my damn self." Nice.
Jennifer Hudson and Mario also performed special sets during the event.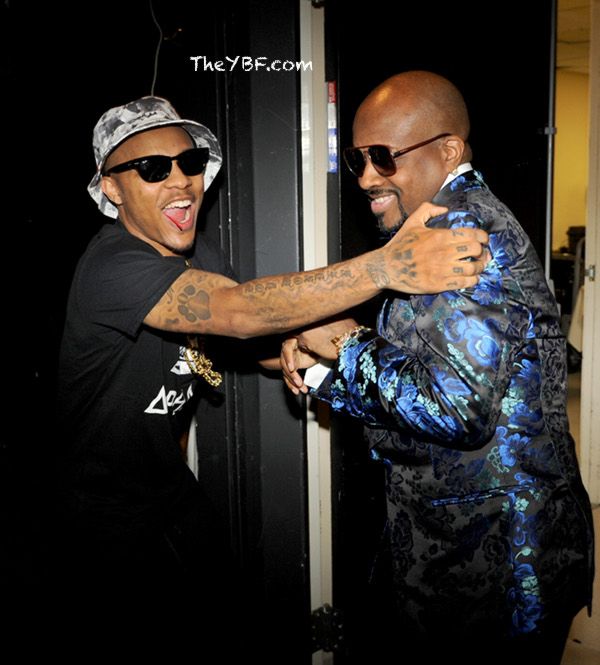 Preceding JD's honor, legends such as Quincy Jones and Stevie Wonder are recipients of the Founders Award. JD felt he could never reach such a prestigious level and when asked about winning the award the overwhelmed producer said, "That's the part that f*cking me up right now. But regardless of what happens from here, I'm going to enjoy this evening like a motherf*cker."
And "Closer To My Dreams" singer Goapele (who's gearing up for the release of her new album Strong As Glass) came out to show support.
Fun times.
Photos: INF/Monarch Magazine

Wives & Girlfriends: Amber Rose, Karrueche Tran & Emily B DINE OUT In Hollywood
Posted: 27 Jun 2014 10:48 AM PDT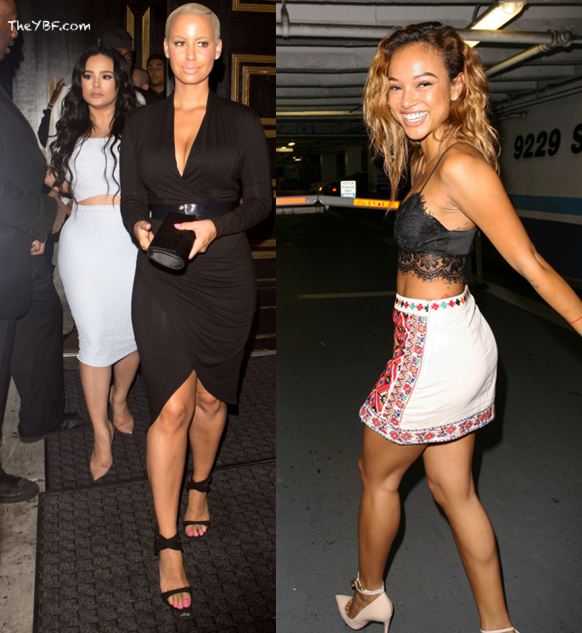 Amber Rose, Emily B and Karrueche Tran were among the wives and girlfriends spotted out and about in Hollywood last night. See the ladies after an evening of wild and crazy fun at Bootsy Bellows inside....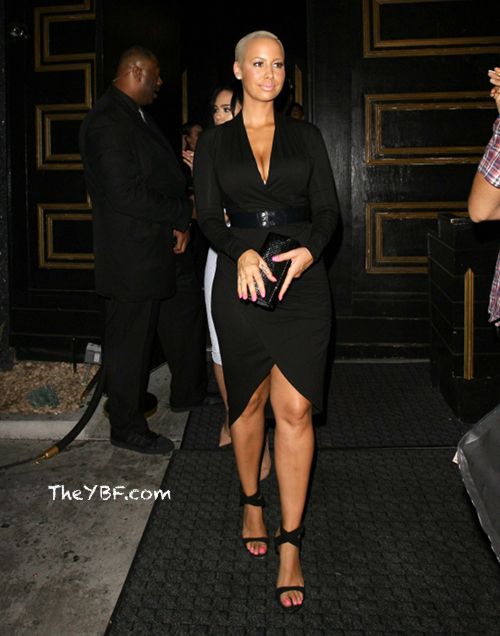 While her hubby Wiz Khalifa does what he does in the new ELEVEN PARIS ads, his wife Amber Rose looked stylish in a fitted black asymmetrical hem wrap dress with a plunging cleavage-bearing neckline as she walked into Bootsy Bellows in Hollywood last night.
Amber dined with stylist/reality star Emily B who rocked her fave look of a two piece pencil skirt and crop top. You'll recall that we spotted Em out with her baby's daddy, Fabolous, a few days ago when she was honored by PYNK Magazine.
Some Rosebuds may argue that "Amber's head" is her most famous asset....but she showed the paparazzi that she has more to offer than head....pause.
She's got that post baby body back for sure.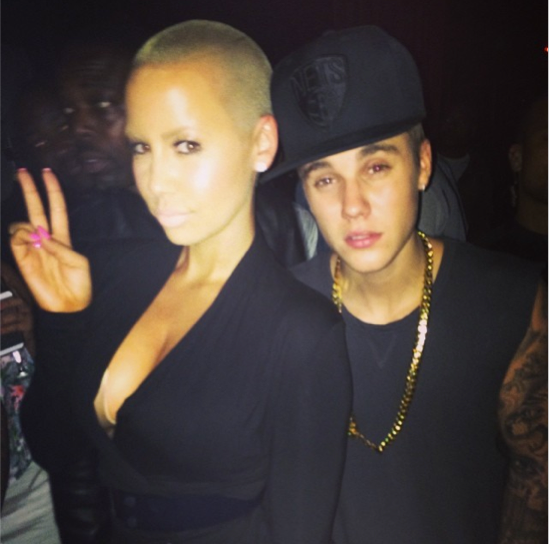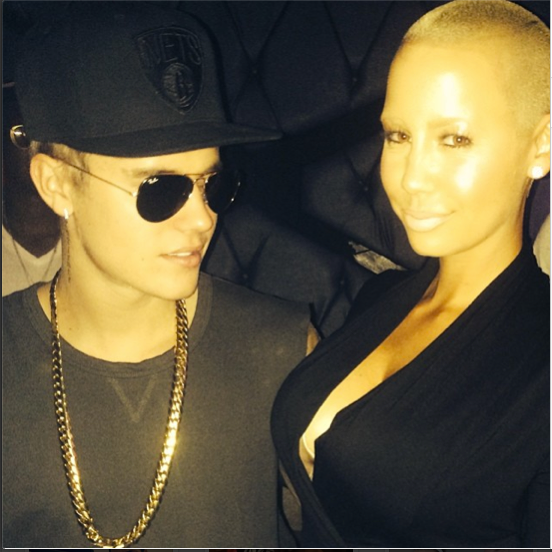 A high-looking Justin Bieber was surely eyeing her.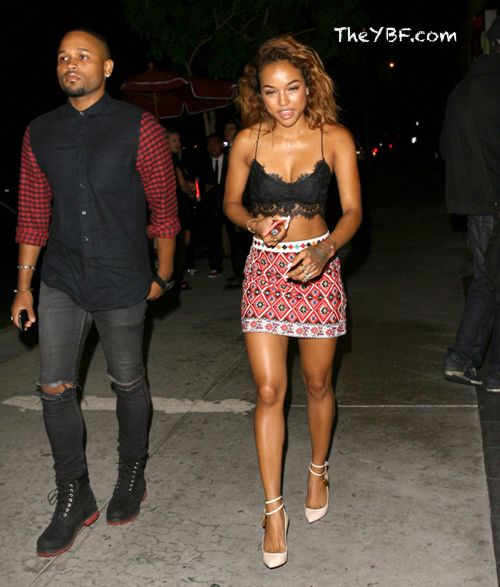 Meanwhile, Karrueche Tran and publicist J Ryan were seen leaving the wild nightclub:
Karrueche is one of J Ryan's most vocal supporters as she's starred in several shots for his BE YOU anti-bullying fund. Also, there's speculation that BET wants to film a Chris Brown reality show. We're sure KT will be on board if the show gets picked up. Y'all already know...
Photos via Splash/Fame/Flynet
Cassie -- NOT Pregnant, But Partying With Diddy In New York
Posted: 27 Jun 2014 09:54 AM PDT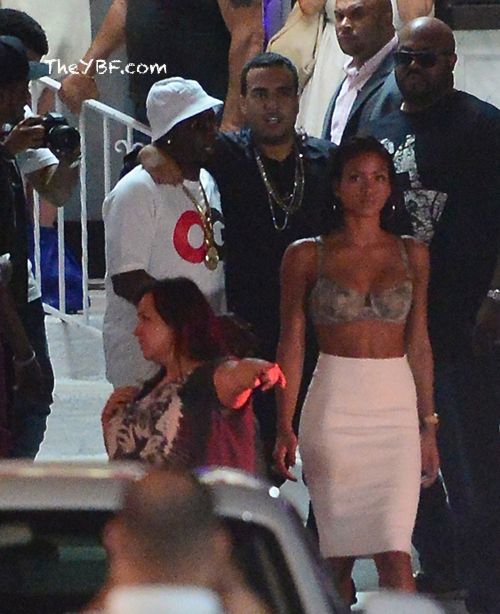 Cassie is shutting down rumors that she's pregnant with Diddy's child...by showing off her tight and toned abs and body at a few parties with Diddy last night. Check the pics inside...
At Khloe Kardashian's 30th birthday party last night in City Island, NY, Diddy and Cassie stopped by to make an appearance, since Bad Boy artist French Montana was the one throwing his "friend" the party.
Cassie looked hot in a white pencil skirt and tiny bralette that showed off those abs of hers. And shut down any possibility of there being a baby on the way.
She and Diddy were also spotted hitting up Derek Jeter's 40th birthday bash at Brickwood in Manhattan before Khloe's party: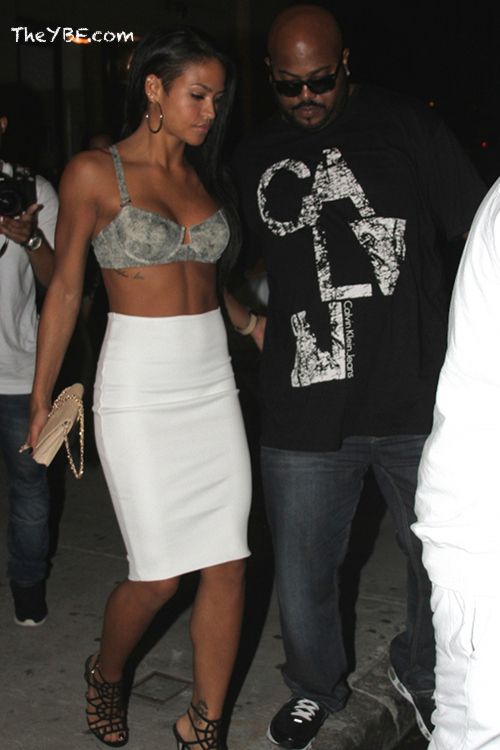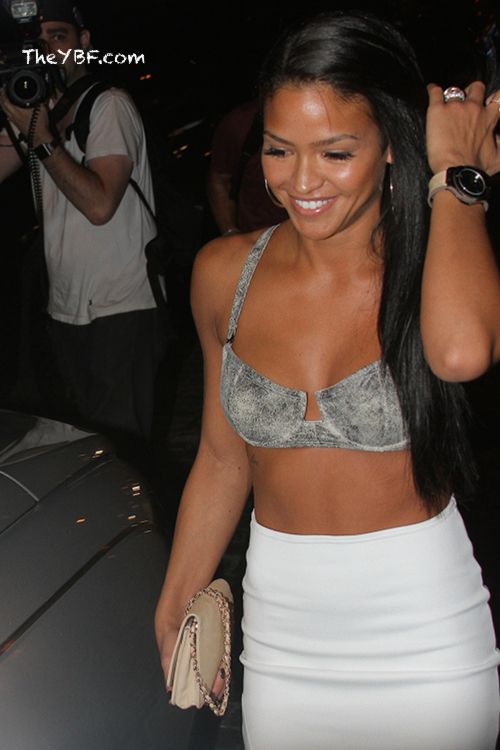 Maybe Cassie is really holding out for that Mrs. Combs name change. We shall see...
Photos: Splash
Bisexual Rapper Angel Haze OPENS UP About Her Relationship With Girlfriend Ireland Baldwin, "We F*** And Friends Don't F***"
Posted: 27 Jun 2014 09:22 AM PDT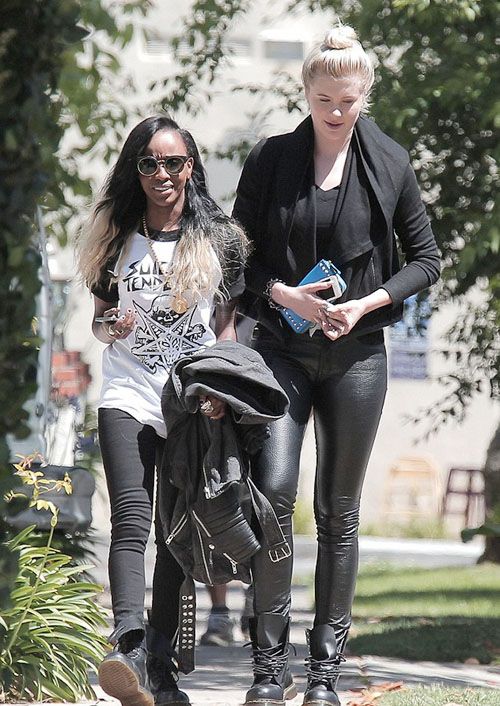 Bisexual raptress Angel Haze is opening up about her relationship with Ireland Baldwin. And she isn't afraid to get candid about their love affair…even if America isn't ready for an interracial lesbian couple. Get the deets on their partnership inside…
22-year-old Detroit native Angel Haze (the chick who was beefing pretty often with Azaleia Banks) has been pretty open about her relationship with the daughter of Alec Baldwin and Kim Basinger, Ireland Baldwin. Although they seem to be happy with one another, Angel feels America still isn't ready to accept an interracial gay couple.
In an interview with The Independent, Angel talks about how the media still won't acknowledge that Ireland is actually her lover and often refers to them as just "friends."
She said,
"I don't know if there's like some confirm or deny thing with the way relationships work in the media, but everyone just calls us best friends, best friends for life, like we're just friends hanging out," she told The Independent. "It's funny. It's rad in some ways, it sucks in others."
If there was any doubt if these two are actually in a sexual realtionship, Angel made sure to confirm that they are together and they are way more than just friends...even if the media has a hard time to accept it.
"An interracial gay couple, I mean that's just weird for America right now. We f**k and friends don't f**k. I have never f**ked one of my friends. Once I see you in that way, it doesn't happen. But we do f**k and it's crazy and that's weird to say because I think about it in terms of an audience reading it and them thinking, 'What the hell?' But it happens."
Oh...
The free-spirited raptress went on to reveal how her relationship with Ireland has changed her perspective on what romance should be and that she hates the traditional ideology of what a relationship should look like.
"When you find it love it definitely amends your perspective on certain things," she said. "I was dating a guy I really liked about a year ago and being around him and realising so many things about myself totally made me hate the traditional ideas of what a relationship should be, of what romance should be.
Good for them.
Photos: Pacific Coast News/Angel's IG