---
Love, HAIR & Soul: Erykah Badu, Ledisi & Solange Discuss & GIVE "Natural Beauty" For ESSENCE's May 2014 Covers
Posted: 01 Apr 2014 09:44 AM PDT
ESSENCE Magazine turned out three fab covers for their May "Beauty" issue. See full cover pics of sexy soul goddess Erykah, diva-in-the-making Ledisi and our fave style & hair IT girl Solange inside...
ESSENCE magazine has decided to give shine to the black hair & beauty game that's taken over the culture. And we mean "taken over" in a good way.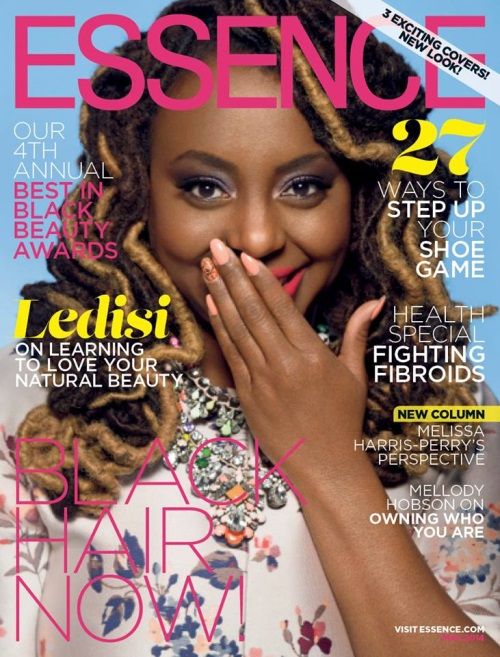 ESSENCE Magazine decorated their May 2014 BEAUTY Issue with three distinctive ladies of soul: Ledisi, Solange and Erykah Badu. Inside, the ladies star in a profile entitled "On Learning To Love Your Natural Beauty." And we're already loving it.
Ledisi on her natural hair: "Although I'm known for my long, colorful locs, I still don't take my hair too seriously. "I experiment a lot, dyeing it and constantly switching styles to grab attention. My hair is one of my best accessories and changing it helps express who I am."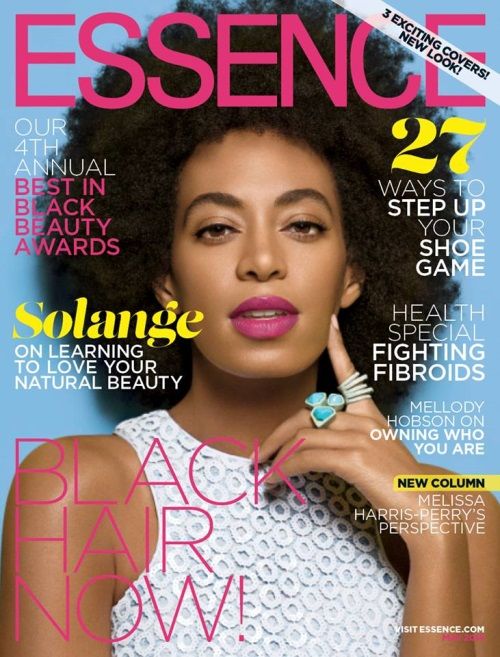 Solange on her evolving style: "We all have the option of how we want to express ourselves through our life, hair, style or whatever we decide. We shouldn't be pigeonholed into any one category."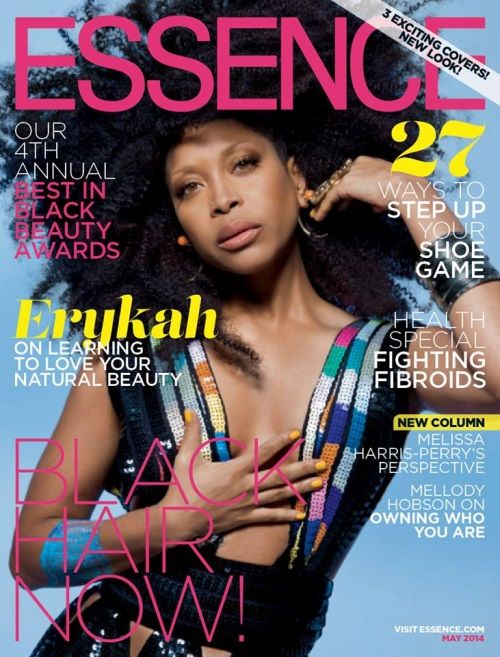 Erykah Badu on hair as art: "I view my hair and clothes as functional art. I'm my own stylist and I love it, but I am not trying to make a statement."
The May 2014 issue of ESSENCE is available now. Love, peace and hair grease..
Photo via Greg Lotus
BACK ON? Chris Brown Calls Karrueche (And Team Breezy) From JAIL To Say 'I Love You'
Posted: 01 Apr 2014 08:43 AM PDT
While we were all in a peaceful slumber, Chris Brown and Karrueche Tran were cupcakin' during a call from jail. Breezy had words for Kae (who supposedly broke up with him recently but we ALL knew that split wasn't going to last long) and for Team Breezy. And Karrueche posted the convo for the world to hear....
All it takes is a quick call and an "I love you" to get this chick cheesin' again like there's no tomorrow. Kae looked crazy in love again while listening to a message from Chris Brown late last night.
Though she reportedly dumped him for his cheating ways recently as Chris was sent back to jail, Kae seemed to soften when she heard his voice. Apparently, Chris had a message for Team Breezy. He reminded folks about his new "Loyal" video...which already has 12 million views.
And he ended with a little sweetness to Kae saying, "And most importantly, Kae, Karrueche, I love you."
Check it below:
Kae, Tameka "Tiny" Harris and Yandy Smith could all do a collabo book together entitled 'How to Ride For Your Jailed Ass Man'. Because they seem to have it down...
Video: Kae's IG
SAVED BY THE "FAMILY": Columbus Short's VICTIM Won't Press CHARGES + Wale INVOLVED In WWE Smackdown - LITERALLY!
Posted: 01 Apr 2014 08:08 AM PDT
"Scandal" star Columbus Short scored a hail mary when the guy he pummeled at an LA bar decided against pressing charges! Find out why inside and get the scoop on Wale's WWE smackdown!
Good news for Columbus Short. Because the victim of his Huck-styled beat down has decided against pressing charges, Columbus may avoid jail time and will have more time to pursue his recording career ( "Gave Ya") and take family walks through the Grove..
If you're wondering how you can knock a guy unconscious, break his nose AND avoid jail time...it all comes down to "family ties." According to TMZ, Columbus AND the victim are friendly with the same social circle and have struck some type of deal through Columbus' management and lawyers. Of course, Columbus will be paying the victim's medical bills and we imagine a nice little settlement check will arrive in the mail too.
Legally....the victim has made it clear he doesn't want the case pursued criminally. LAPD could still "try" to pursue the case criminally without the victims' consent...but that USUALLY does not happen. Hopefully, this will not affect his probation (you know he has a HISTORY of violence).
SMH......another Gladiator has been RESCUED from his past.
In other brawls.....
Rapper Wale (shown above at Monday's WWE Raw event where he cheered on WWE star Bray Wyatt) ended up dishing out a "smackdown" of his own! According to TMZ (via Jawn Murray) Wale smacked up a heckler who began taunting him during the show--on twitter and in person. Wale got out of his seat, walked over to the man and "the next thing I know Wale is putting the smackdown on dude. Punched him dead in his face. It was a full fight."
Security broke up the fight and ushered everyone into the hallway. Jawn says Wale eventually returned to his seat and his box of popcorn. Not bothered! A mess.
BONUS: Kanye West is postponing seven Australian dates of the Yeezus tour. Why? He's reportedly heading back to the studio to work on an album he hopes to have out later this year. Story.
Photos via Columbus Short Twitter/Wale's Instagram
Angela Simmons Shows Off Her BODY Of Work & Style For CULTURE STARVED
Posted: 01 Apr 2014 07:30 AM PDT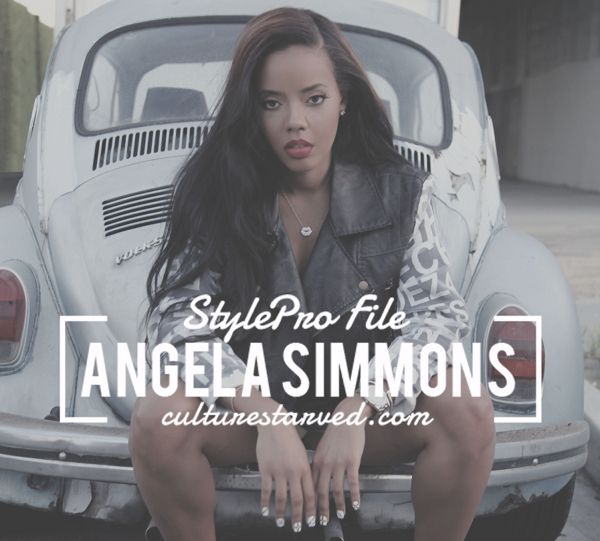 Angela Simmons is Culture Starved...at least as the online mag's cover girl. Check out her gorgeous shoot and StylePro File inside...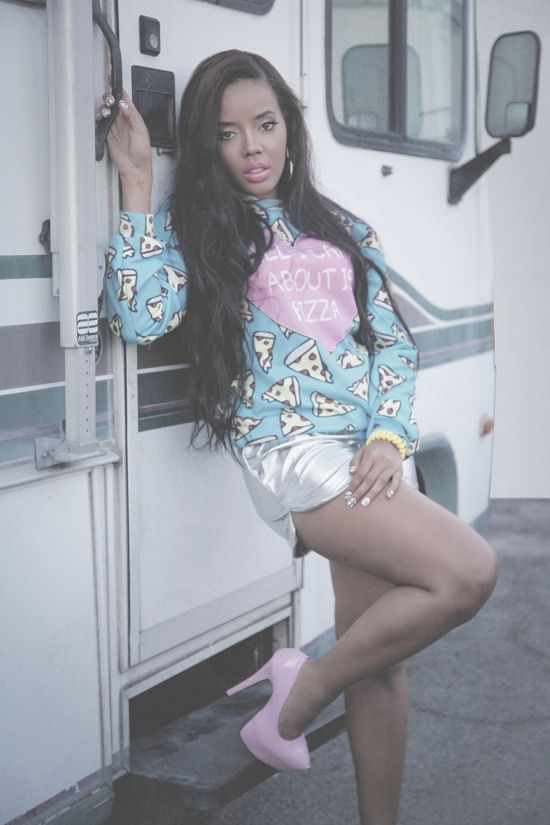 Angela Simmons, who is all wrapped up in her fashion website AngelaIAm.com where she hand picks designers and their items to feature and sell, is showing off that body she's been working so hard for in a new 'StylePro File' for CultureStarved.com.
The cutie is rocking trendy looks of metallic short shorts, pizza covered sweaters, baby pink heels, and a leather jacket that only covers the necessities in her stylish new shoot. The looks are by David Giampicolo,FreshTops, & BooHoo Boutique with jewelry from Rolex, Hermes and SIS by Simone I Smith.
Here's what she told the site about following fashion dreams and how she does what she does:
CS: What does fashion mean to you?

AS: Fashion is everything to me! I like to incorporate fashion in everything that I do! Fashion is always evolving and it always allow me to be creative.

CS: How do you pick a designer to feature on your site?

AS: I hand pick designers based on the designs and creativity! We love supporting new and upcoming designers!

CS: What inspires you?

AS: Traveling inspires me! I am very inspired by art and different artists!

CS: What's your advice for young guys and girls who are interested in getting into the fashion industry?

AS: My advice for anyone interested in getting into fashion industry, is to take internship opportunities, Study your field, don't give up and do what you love, love what you do!
More pics below: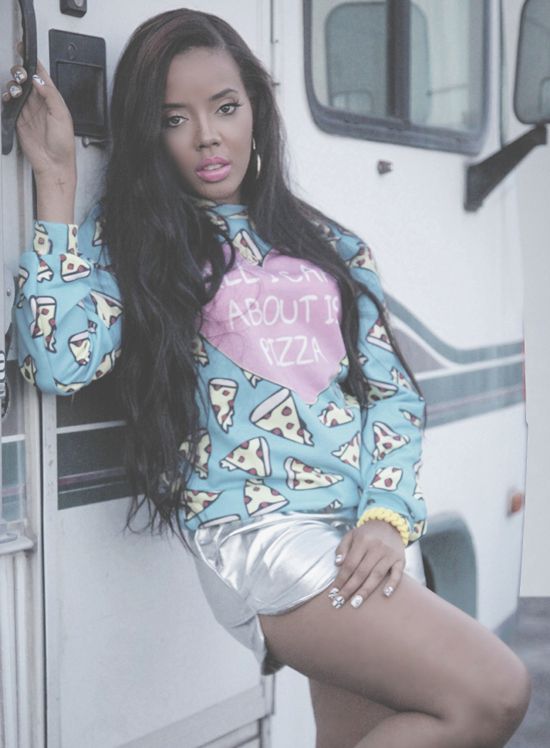 Loves it.
The Randomness:
1. Billy Dee Williams was having "issues", so he has withdrawn from "Dancing With The Stars" on week 3. STORY
Photos: Bukunmi Grace for CultureStarved.com
HE'S OUT: Yandy Smith Welcomes Her Baby's Father Mandeecees Home From Jail...On A $600K Bond
Posted: 01 Apr 2014 06:27 AM PDT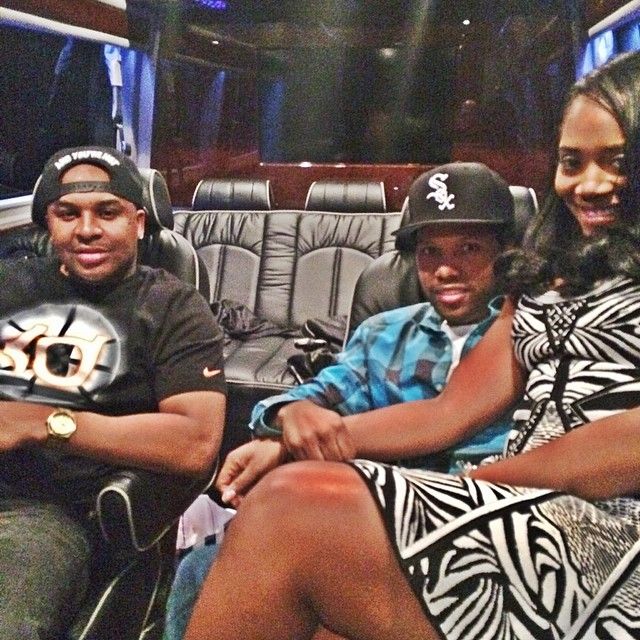 "Love & Hip Hop" star Yandy Smith is screaming 'Daddy's Home!' to anyone who will listen. Because her fiancè and baby's father Mandeecees Harris just got freed from lock up. Check out the twosome boo'd up fresh out of county jail and deets on his $600K bond inside...
After Mandeecees was sent to Yates County Jail (right outside of Rochester) January 2013, Yandy is celebrating her April Fool's Day with a very real dream come true--her boo is home.
While the VH1 cameras (you already KNOW they were front and center) waiting outside of the Yates County Jail, USA Today reports that U.S. District Judge Frank Geraci Jr. agreed to release Mendeecees on a $600,000 bond, $200,000 of which Yandy agreed to put up.
In case you forgot why Mandeecees was hemmed up in the county jail:
Mandeecees was taken into federal custody last year after authorities seized millions of dollars in cash and jewelry from the 35-year-old reality star and his alleged cohorts Tyrus Harris (his brother) and Ronald "Kellz" Walker.

Walker, who was said to have arranged for the distribution of 40 kilos of cocaine and a single kilo of heroin through New York City, pleaded guilty to conspiracy charges and money laundering last August, and he was sentenced to 10 years in prison.

Mandeecees' brother Tyrus pleaded guilty before Judge Geraci on Monday, and he faces a prison sentence of about five to seven years.
And even though most figured Mandeecees would face the same fate as Kellz and Tyrus, he may not since he's actually being released. Whether rumors of snitching will pop up...time will tell. He will have to face the judge during future court dates.
But right now, Mandeecees is only concerned about his girl (who often went oout of her way to hold her man down and attempt to clear his name) and partying: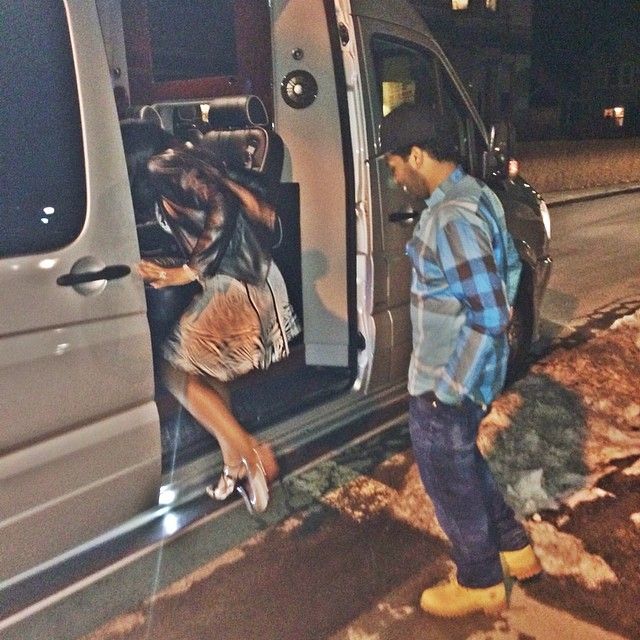 After getting scooped up by Yandy and co., Mandeecees took to IG and said, "I need a drink now!! Where we @2night?!!! Bro @mr_camron wassup @vado_mh I see u.."
Well isn't that...special.
Photos/Video: Yandy's IG/Mandeecees' IG
Draya & Her Boyfriend Orlando Scandrick Take The Kiddies To Disney Land + Halle Berry DISHES On Being A Mommy Again & Life With Olivier Martinez
Posted: 31 Mar 2014 04:24 PM PDT
Draya and her boo Orlando Scandrick got cutesy as they enjoyed a date night in Hollywood last night. The couple also hung out with their kids enjoying a family day at Dsiney Land.
Plus, Halle Berry is opening up on her life as a mother for the 2nd time as she juggles her career and family life with Olivier Martinez. Check the cute pics and find out what Halle said inside…
Draya took a break from Twitter on Sunday to enjoy some alone time with her boyfriend/Cowboys' cornerback Orlando Scandrick.
It seems the couple has put the rumors of Orlando cheating on her with Jackie Christie's daughter behind them as they walked hand-in-hand arriving at Greysone Manor in West Hollywood.
On Saturday, Draya and Orlando rounded up their kiddies and had a fun-filled day at Disneyland. Draya shared, "Whoop whoop! When all else fails...... We go to DisneyLand #Hooray"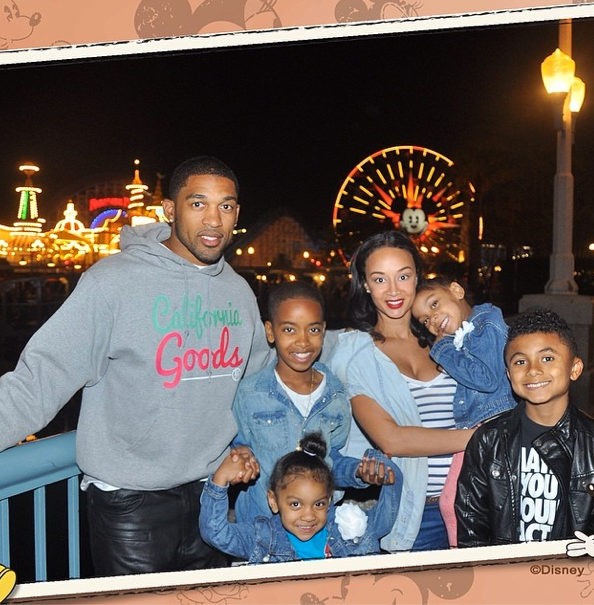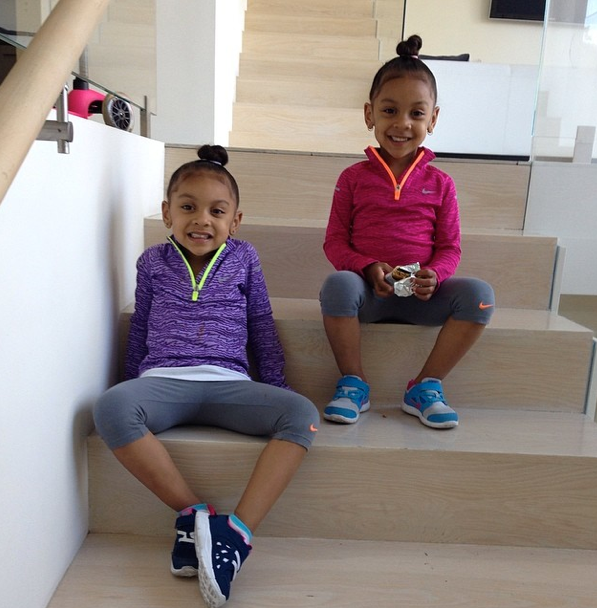 Orlando's daughters are so adorable in their workout gear.
And Draya's son is growing into a handsome young man.
The kids were surprised as they made their way to Disney Land:
Cute.
And a "BBW LA" update...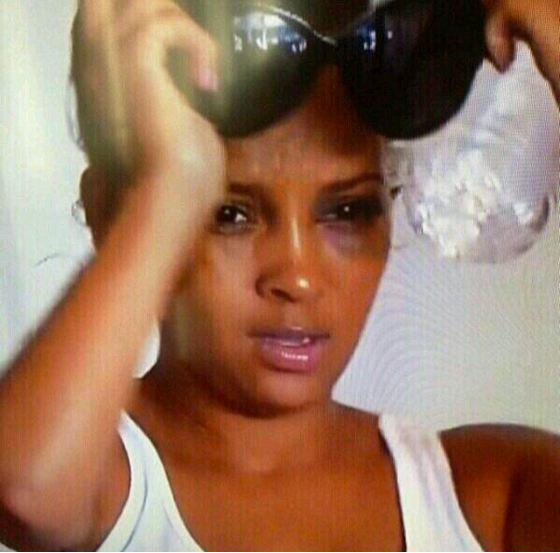 Draya and Sundy have been going at it on Twitter after their infamous fight was aired on "BBW LA." Sundy is now claiming Draya was NOT the one who blacked her eye, it was Malyasia. Sundy believes Malyasia mistakenly hit her in the eye as she was trying to break up the fight between her and Draya. Sundy is butt hurt over the brawl that she's now challenging Draya to meet her outside of Philippe's restaurant.
These chicks are so BIRDTASTIC…
Also…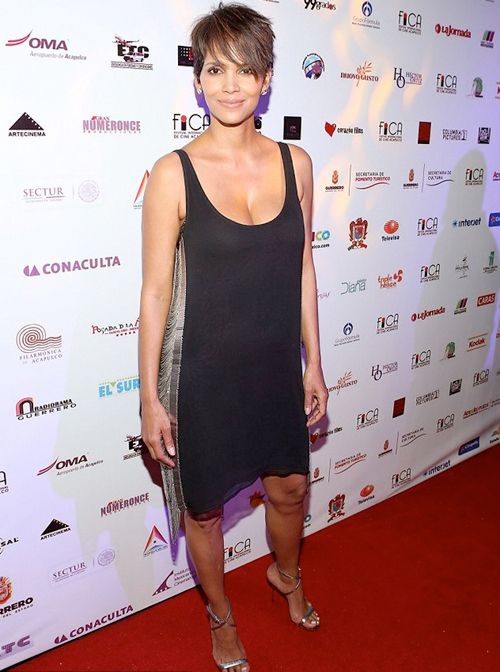 Fab mom Halle Berry is dishing on her married life with her husband Olivier Martinez, daughter Nahla and her new bundle of joy, 5-month-old Maceo.
We told you earlier about rumors that have been circulating that she and Olivier's relationship was on the rocks after she was spotted at many events without him and sans her wedding ring. But now, the rumors can be put to rest.
The "Extant" star sat down with Extra TV where she gushed about being a mother for the 2nd time, how Nahla is handling being a big sister, how she's juggling her career and family life.
On being a mother for the 2nd time:
"I just feel great because I have another baby. I never thought that at my stage in life another baby -- and a baby boy -- was coming to me, so yeah, I'm blessed."

On how she's balancing her career and family:
"What I'm learning to do, trying to right now, is find the balance… my baby is always with me on set. I bring my daughter after school. I have a nursery there, a playroom for her, so I try to make it as nice as I can for them to spend time with them, see them."

On Nahla being a big sister:
"It's like one of her doll babies came alive. She gets to take care of him, feed him, change his diapers, play with him, dress him up in different clothes like five times a day because she can, so she loves it."

On watching her hubby Olivier on "Revenge":
She laughed, "I'm going to follow his little arc along. I'm very proud of him… I think he's delicious."

On her role in "Frankie and Alice":

"If someone had told me that we're going to do a movie about a black woman [with multiple personalities] who has a white racist living inside her, and a little child who's a genius living inside her, I would have thought that's just a made-up story, but because it was real, that gave it a gravitas that to me was, 'Wow, this is real, people should know about this.'"
Halle's new movie "Frankie and Alice" hits theaters this Friday.
Photos: JCalderon/ Splash/PCN/Draya's IG

Pharrell Named NEW Coach For The 7TH Season Of "The Voice" + Trey Songz Releases "Smart Phones"
Posted: 31 Mar 2014 03:17 PM PDT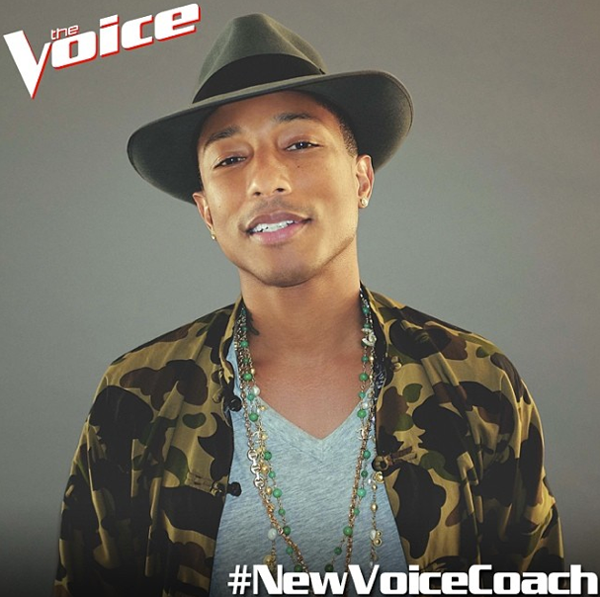 It's been announced Pharrell Williams will be joining "The Voice" as a coach for the upcoming season and Trey Songz released a new song, "Smart Phones." Read the deets and check out the new track inside…
How "Happy" is Pharrell right now? Pharrell Williams just announced he will be joining the hit singing competition show "The Voice" as a coach.
Skateboard P will be replacing CeeLo Green for the 7th season of the NBC show. In season 4, P appeared on the show joining Usher's battle rounds as an advisor. Now the super producer will be lending his innovative expertise to develop the next "voice."
NBC tweeted:
Guys, we can't get over how amazing SEASON 7 will be with @pharrell as our #NewVoiceCoach.

— The Voice (@NBCTheVoice) March 31, 2014
Pharrell followed with:
This is going to be so fun "@NBCTheVoice: Okay, we can OFFICIALLY say it! WE ARE SO #HAPPY to announce PHARRELL WILLIAMS = #NewVoiceCoach

— Pharrell Williams (@Pharrell) March 31, 2014
The Grammy winning producer has plenty to be "Happy" about after taking home 4 Grammy awards and launching his new album G I R L. His single "Happy" reached No. 1 on the pop charts, he's gearing up to debut his own clothing line with Adidas and he's set to launch his first fragrance.
Now we're just waiting to find out who the other three coaches will be for the new season. Congrats P!
And in new music...
Trey Songz is gearing up for the release of his sixth studio album, Trigga. Trey released via The Angel Network "Smart Phones," following his hit single "Na Na."
In the song, Trey's "smart phone" gets him caught up after his phone accidentally dials his girl and she overhears him cheating on her with another woman. Trigga then tries to do whatever he can to get her back.
Listen below:

Trigga is expected to drop sometime this summer.
BONUS:
Beyonce teamed up with Pepsi for the official release of her "Grown Woman" video and now she just dropped an alternative version for it. We still see Bey as she grows from a singing tot to a belting woman with added cartoon animations.
Check it:
Hot!
Photos: Pharrell's IG
MAGAZINES: "The Game" Star Jay Ellis GETS PREPPY For SHEEN's "It's Raining Men" Issue
Posted: 31 Mar 2014 02:53 PM PDT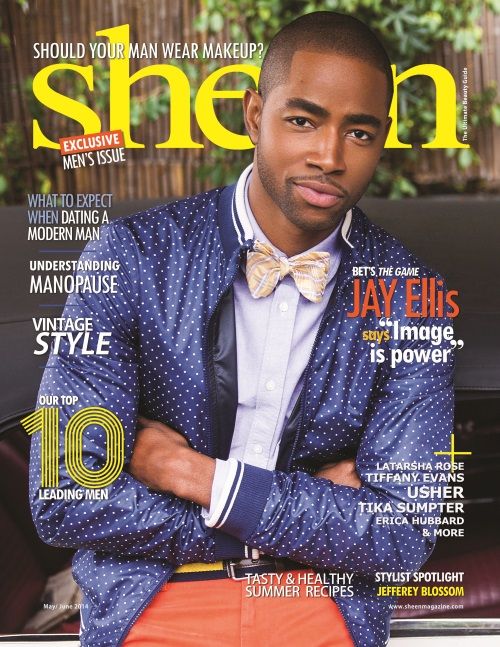 Jay Ellis, star of BET's "The Game" dons a selection of bow ties and dapper suits in SHEEN Magazine's Exclusive Men's Issue. See pics inside...
Jay Ellis, who plays Bryce "The Blueprint" Westbrook on BET's "The Game", landed the cover of SHEEN MAGAZINE's Exclusive Men's Issue "It's Raining Men."
Inside the issue, Jay reveals his passion for philanthropy, fashion and how he relates to his character Blue. While discussing his style, he told the mag,
"When I wear a suit, it's a feeling of pride and people respect you in a different way. I don't knock sweats, t-shirts, hoodies and hats, but there's something about caring about how you look."
ALso, the mag features articles on silver screen star Tika Sumpter, BET's "Being Mary Jane" star Latarsha Rose and "Let's Stay Together" star Erica Hubbard.
Pick up your copy of SHEEN MAGAZINE's Exclusive Men's Issue on Tuesday, April 29th.
Photo via Sheen Magazine/Sammi Haynes
'SHE HIT ME IN MY HEAD!' Kenya Moore BREAKS DOWN Fight Deets In NEWLY Released 911 CALL!
Posted: 31 Mar 2014 01:46 PM PDT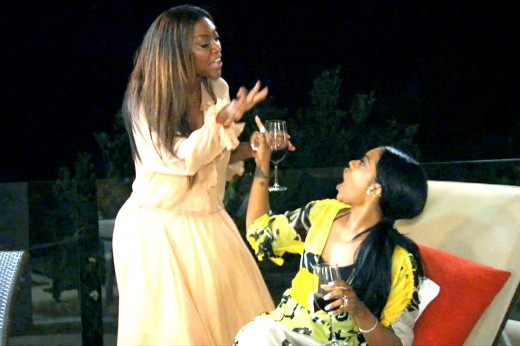 From the set of the "RHOA" reunion, we've got the explosive 911 call where Kenya Moore spilled the tea about Porsha Williams' brutal attack. Grab your cup.....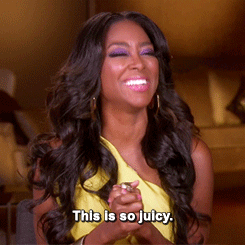 Kenya Moore and Porsha Williams were involved in a nasty fight during the "RHOA" reunion taping at The Biltmore Hotel last week. Although Bravo and their RHOA castmates have been silent about what went down, the newly released 911 call sheds light on Kenya's version of the story.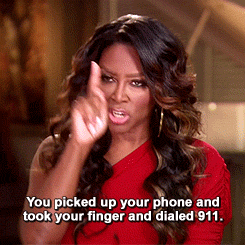 Yes.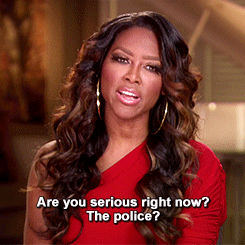 Yes.
According to Miss USA, the reigning Miss Underground Railroad (wearing a gold dress) attacked her on the 3rd floor of The Biltmore. "I've just been assaulted.....She hit me in my head and was fighting me! Hitting Me!" During the call, Kenya requested that the police be sent to the third floor.
Hmmm...if Bravo has a no-violence policy, this could be the end of Porsha's existence on RHOA.
Listen to the dramatic call here:
Nick Cannon Responds To "Whiteface" Criticism, Says It's All In Fun + Deets On Michael Jackson's NEW Album "XSCAPE"
Posted: 31 Mar 2014 11:46 AM PDT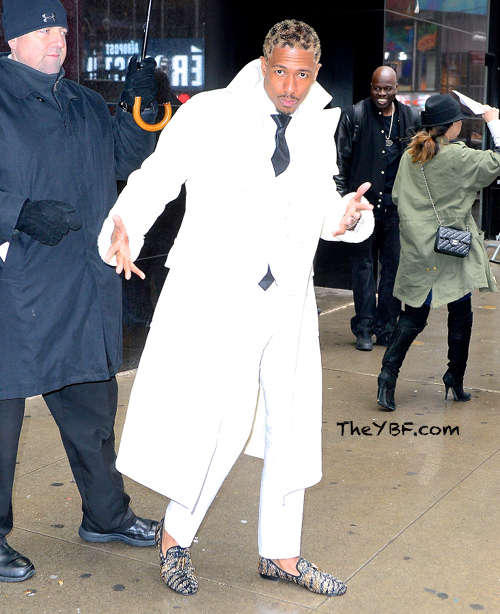 Nick Cannon has responded to the negative "whiteface" backlash and there's new music on the way from the legendary Michael Jackson. More inside…
Before his appearance on "GMA", "AGT" host Nick Cannon was spotted showing off his ridiculously dyed leopard while posing with his personal umbrella holder.
He stopped by the morning program to respond to the negative backlash he's received of himself in "whiteface." You'll recall that we reported on the pics, which he used to promote the release of his new album "White People Party Music" (in stores April 1st).
During the GMA interview, Nick said the stunt came from a good place and was meant to be funny.
"Whiteface, if you look it up and Google it, it's a ski slope up in upstate New York. I don't really know what that is....Blackface is a term that was created in 1869 to describe offensive minstrel shows. I was doing a character impression. Blackface is about oppression. If you really want to have that conversation, we can have conversation.
He added:
"To me, this was to have fun and to put it out there. Yes, we have issues with race in this country and this world but it doesn't have to be about hatred. [The new album is] "a bunch of stuff that's probably going to cause controversy but it all comes from a good place,"
Check the interview below:
Thoughts?
In music news…
Good news for MJ fans! Brand new music from Michael Jackson will be released on a long awaited album titled XSCAPE. The upcoming album will debut May 13th and is being released by Epic Records in conjunction with the Estate of Michael Jackson.
Epic Records CEO L.A. Reid (who served as executive producer) teamed up with top producers to "contemporize" songs from MJ's enormous musical archive. A press release revealed that L.A. was granted unlimited access to four decades of material that MJ worked on before his untimely death.
Hit producers Timbaland (the album's lead producer), Rodney Jerkins, Stargate, Jerome "Jroc" Harmon and John McClain are among the names who "contemporized" MJ's songs to add a fresh sound.
XSCAPE will feature eight new, never-heard-before tracks and will also include a deluxe edition, which will include the original recordings, by Michael Jackson. In the past, MJ chose album titles from a song on the album and used only one word titles. As a tribute to his album naming process, his new album XSCAPE followed the same pattern.
XSCAPE will be available for pre-order starting tomorrow (April 1st) on iTunes and MichaelJackson.com. It will be available at all retailers worldwide on May 13th.
Photos: Splash

Mel B 's POST Workout FLOW In Hollywood + Willow Smith ROCKS Long Braids In New Photoshoot
Posted: 31 Mar 2014 11:00 AM PDT
Mel B was spotted after a mid-day workout in Hollywood. See pics inside along with a new photoshoot from Willow Smith.
Television personality and singer Mel B was spotted leaving her gym in West Hollywood yesterday.
It's been a busy month for Mel who recently wrapped up filming the new NBC series "The Pro" where she'll play Rob Lowe's girlfriend.
Also, there's talk that she'll join UK's "X-Factor" as a judge.
In new pics......
Willow Smith is featured in a new photoshoot where she rocks long braids.
The pics were taken yesterday in LA, following Willow's trip to an outdoor market in the Valley.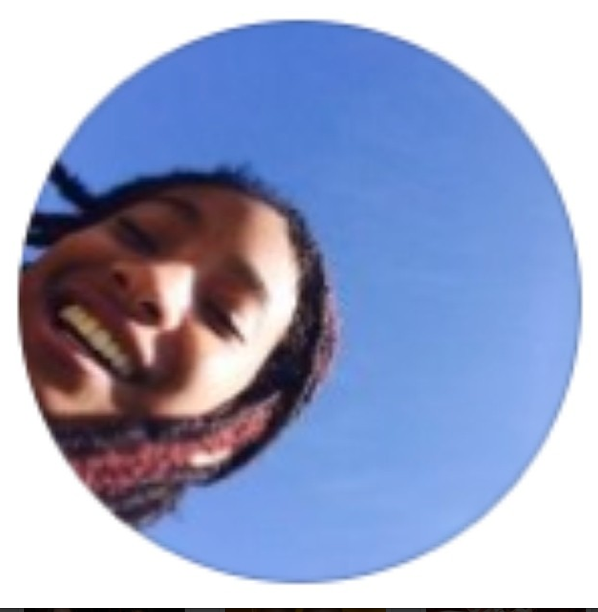 Pretty!
Photos via WillowSmithFan IG/Byrd/PCN
OBAMACARE: Juelz Santana, Jennifer Williams & Yandy Smith Help New Yorkers "Get Covered" + Mayor Kasim Reed ENGAGED & EXPECTING With Girlfriend Sarah-Elizabeth Langford
Posted: 31 Mar 2014 10:35 AM PDT
Juelz Santana, Jennifer Williams and Yandy Smith helped sign up folks for Obamacare. See pics inside and get deets on Mayor Kasim Reed getting engaged.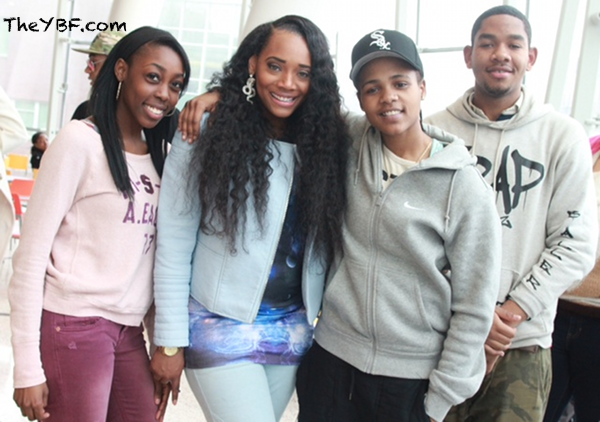 Juelz Santana, "Love & Hip Hop" star Yandy Smith, reality TV star Jennifer Williams, WEEN founder Valeshia Butterfield, and author/television host Tionna Smalls joined the "#GETCOVERED" bus tour in New York City to increase awareness about Obamacare and the March 31st deadline to enroll.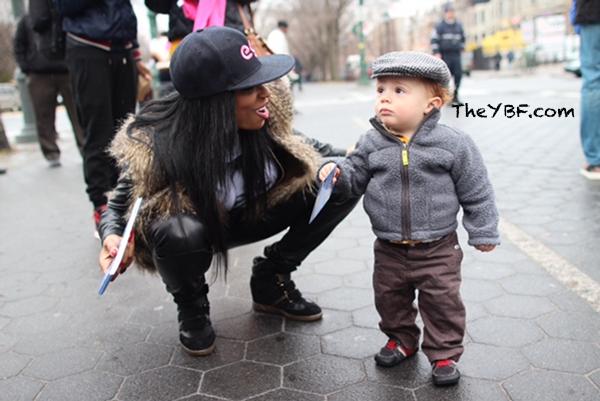 On Friday, Juelz got "covered" and encouraged others to sign-up as well. "We put so much focus on being fly on the outside, that we forget to take care of what counts on the inside and that is our health, exclaimed the Harlem-born rapper. "I'm not here today as an expert, but to sign-up for the Affordable Care Act and to let my story serve as motivation."
U.S. Representative Charles Rangel, who introduced the bill in the House of Representatives and helped lead to its passage, joined Juelz and friends as they traveled across three boroughs to get people covered under Obamacare.

If you haven't already, get covered on Healthcare.gov. Today is the deadline to enroll to avoid a tax penalty.
Also...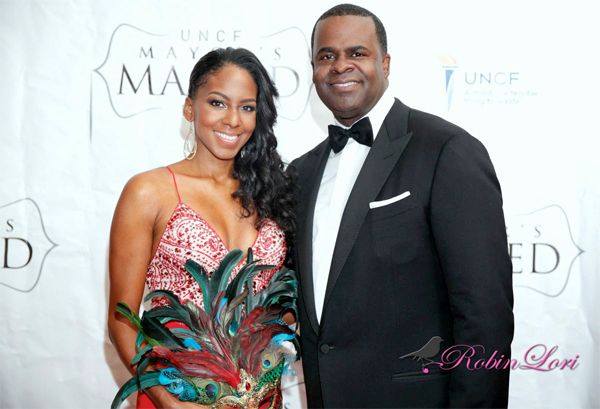 Mayor Kasim Reed (who honored LaLa Anthony recently at her "Playbook" signing) will be walking down the aisle soon.
The 59th mayor of Atlanta proposed to his fiancée/former beauty queen Sarah-Elizabeth Langford over the weekend as they vacationed in Nassau, Bahamas, according to reports. The former beauty queen was spotted with her rock at Dune restaurant at One & Only Resort's Ocean Club on Paradise Island.
The 44-year-old mayor dished on his recent engagement saying, "I could not feel more blessed that she agreed to marry me, and we look forward to building a family together in the greatest city in America. I am honored to have our friends and family share this special moment with us and I ask that our privacy is respected as we celebrate this personal occasion."
The happy couple is also welcoming a new addition to their family! A spokeswoman for the mayor's office confirmed they are expecting.

Congrats to the couple!
Photos: It's RobinLori