---
ENGAGED?!: A$AP Rocky PROPOSED To Model Girlfriend Chanel Iman...ALLEGEDLY!
Posted: 07 Apr 2014 09:11 AM PDT
Are wedding bells set to ring for model Chanel Iman and rapper A$AP Rocky? Find out more inside…
Love is in the air. Victoria's Secret model Chanel Iman and her rapper boyfriend A$AP Rocky have reportedly gotten engaged. According to Page Six sources, A$AP secretly asked Chanel to join him in matrimony and she gladly accepted.
We've been following the duo for a few months. We've seen Chanel and A$AP boo-loving at NYC Fashion Week, getting cutesy on a date at the screening of the Mandela movie and cuddled up backstage while he performed on Rihanna's Diamonds Tour. Guess they're ready to take it to the next level...and we're not mad!
Congrats to the couple!
Photos via Chanel's IG/A$AP's IG
TV FAB: Pharrell Williams GETS "Happy" On GMA, Performs "Marilyn Monroe" + Jada Pinkett Smith & Willow Sunday "Ride"
Posted: 07 Apr 2014 07:47 AM PDT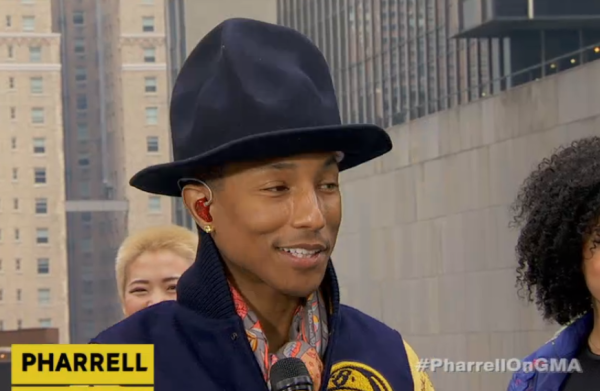 Pharrell Williams performed tracks from G.I.R.L. and revealed what makes him "Happy" on GMA. See the performance inside along with a new photo of Jada and Willow Smith.
Pharrell Williams, who performed on "SNL" over the weekend, brought the party to Times Square this morning on GMA. In addition to "Happy", he performed "Mailyn Monroe" and answered viewer questions. When one fan asked what makes him "feel like he's in a room without a roof" he replied, "My wife." Cute!
Watch "Marilyn Monroe"
Pharrell on what makes him happy...
Over the weekend.....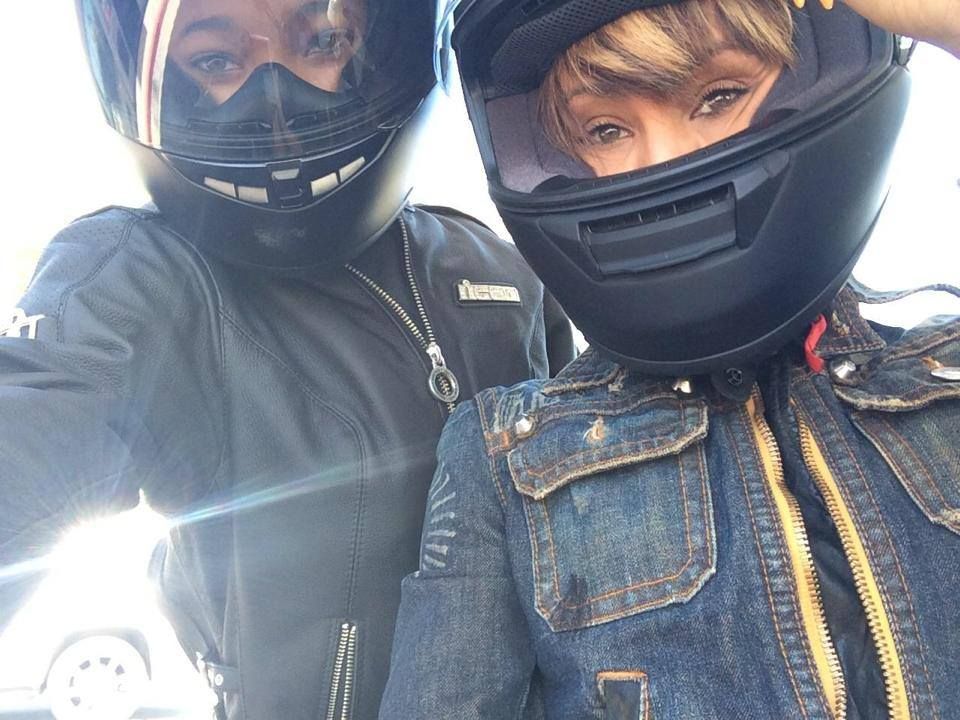 On Sunday afternoon, Jada Pinkett Smith and daughter Willow put on their most stylish helmets and went on a Mommy/Daughter ride along. Jada captioned "Taking my favorite 13 year old for a ride on this beautiful day:) Happy Sunday everybody!"

Nice.....
Photos via Jada's Facebook/ABC News
Mama Joyce THROWS Shade At Kandi's Wedding, Says "The Worst Is Yet To Come" + Wendy Williams ON VACAY With Husband Big Kev, IGNORES Cheating Accusations
Posted: 07 Apr 2014 06:13 AM PDT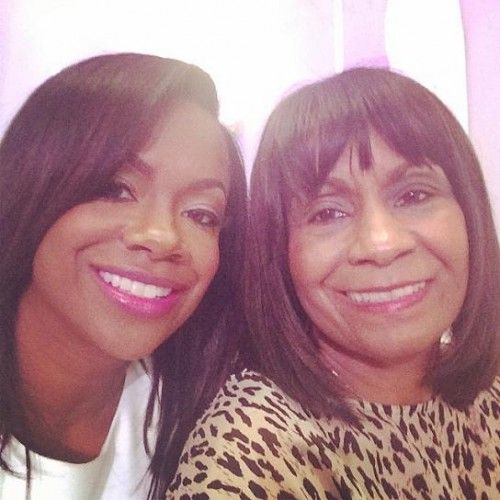 Now that Kandi Burruss is officially married to Todd Tucker, Mama Joyce is throwing post wedding shade. See what she said inside and see Wendy on vacation with her two Kevs....
In case you missed it, Kandi Burruss married Todd Tucker last week and Mama Joyce is STILL upset. During a post-wedding chat with Too Fab, Mama Joyce threw shade at the newlyweds and spilled deets on Todd's pre-nup. Here are the highlights:
On her post-wedding thoughts about Kandi and Todd's marriage:
I had no reason to bite my tongue. I'm not gonna be the one to stop her from jumping into the fire. I tried, I did all that ahead of time. Too late for me to pull out of it then, not gonna make a fool outta myself!
On Todd being a "shark' and the worst is yet to come:
Long as she's happy, that's the one that has to be happy. Doesn't make no difference if I'm happy or not, she's the one that has to live with him. I did everything I could do. If she's jumping in the river with sharks, she's gonna get chewed up. It's not about me, whether I'm right or wrong. People show you their best when you're dating them, so if she's seeing the best now, the worst is yet to come.
On the speech she gave to Kandi and her wedding guests:
I said, 'She looks very happy. I'm happy that she's happy and I hope that she continues to be happy. I hope she's always as happy as she was last night.'
On Todd's prenup situation:
I got a little pissed at the bridegroom the night before this wedding. He kind of held up on signing the prenup and didn't come to the rehearsal dinner because he didn't want to sign it. His mom said she didn't see no reason for him to have to sign because they were in love. He was the one who didn't have a damn thing, but that's another story. But from what I understand, he did sign.
In other happy couples.....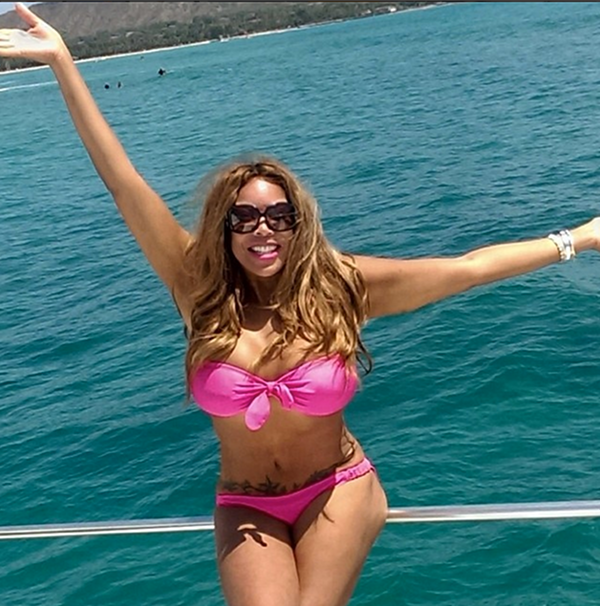 While on hiatus, Wendy Williams sharing a bikini pic from her vacay telling fans "Loving vacation but can't wait to reunite with all of you! Xox #imonaboat #lol #vacation #paradise"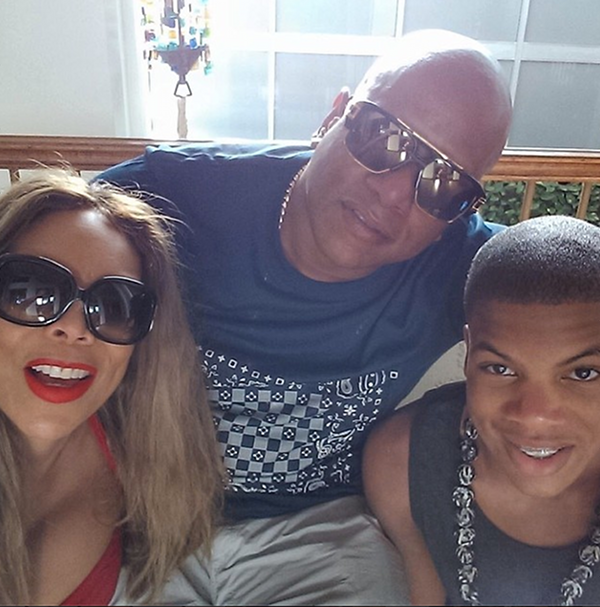 While on vacay with her two Kevs, Big Kevin and Little Kevin, Wendy seems very happy in spite of what Evelyn Lozada might think. You'll recall, Evelyn returned some shade after Wendy called her baby a "cash register." Evelyn tweeted that Big Kev had purchased a pair of shoes for another woman at her old show boutique outside of Miami. Messy. It's interesting that Wendy NEVER talked about THAT on hot topics.
Oh well......."Wendy" returns live on April 14th.
Photos via Kandi's Instagram/Wendy's Instagram

Ciara Loves The Kids! Glows & Bumps Around & At Safe Kids Day
Posted: 06 Apr 2014 11:34 AM PDT
Ciara loves the kids! And the mommy-to-be was getting in her practice at the Safe Kids Day event in L.A. Check out CiCi glowing and looking gorgeous as she hits up an event for a good cause....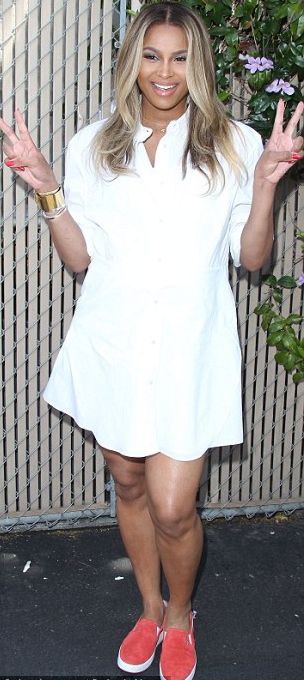 At The Lot in L.A. Saturday, Ciara and her super cute baby bump made their way to the Safe Kids Day event. Rocking a white shirt dress and slip-in sneakers, CiCi looked pretty much flawless.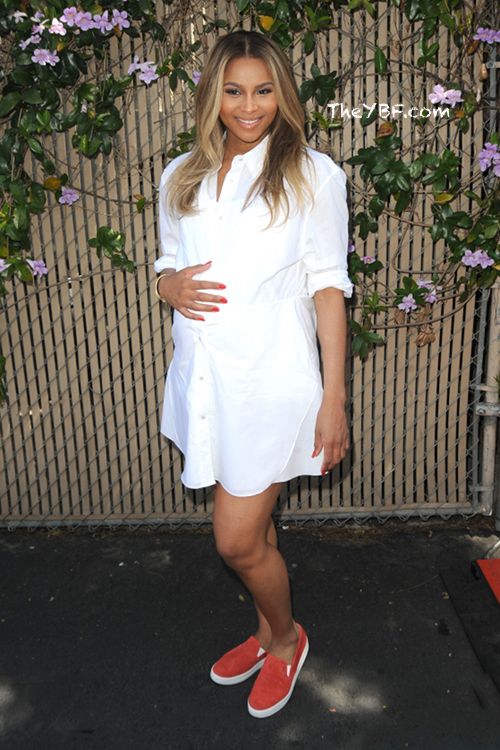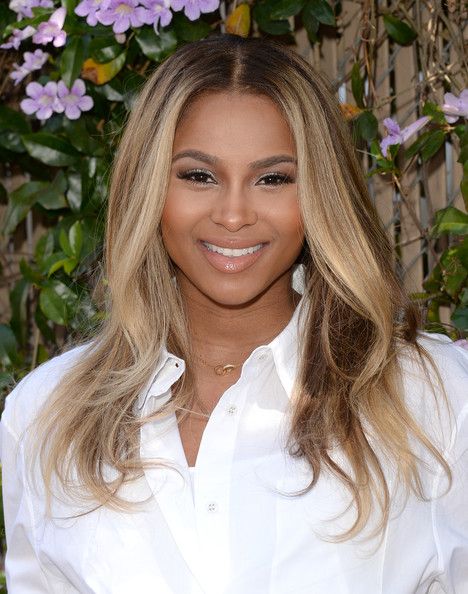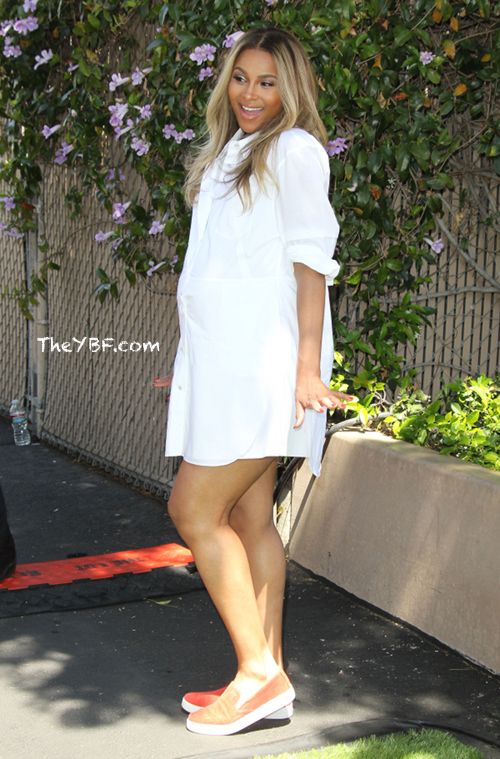 Loves pregnant CiCi!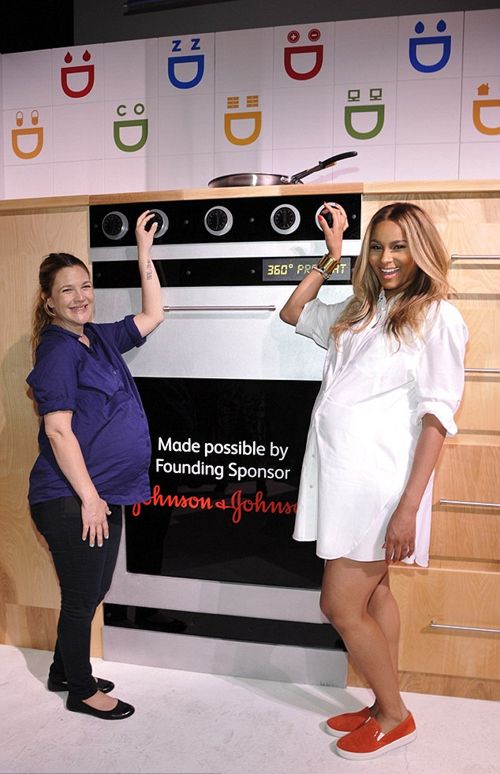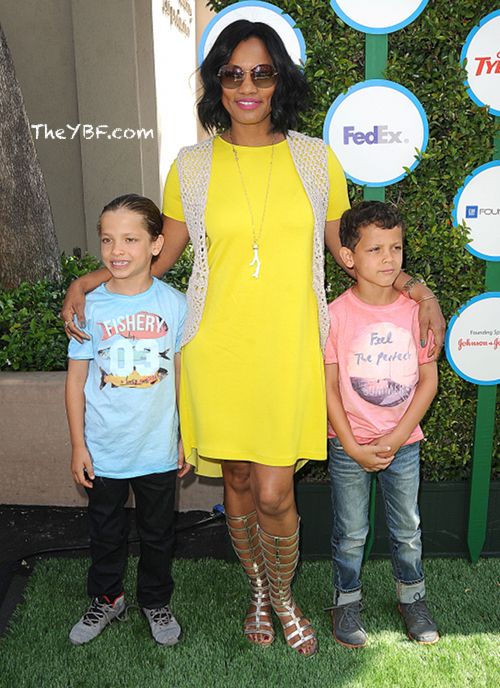 The singer caught up with fellow pregnant star Drew Barrymore and mommy of twins Jax and Jaid, Garcelle Beauvais, at the event.
Ad she showed up with family and friends and played around with lots of kids at the event. Practice makes perfect!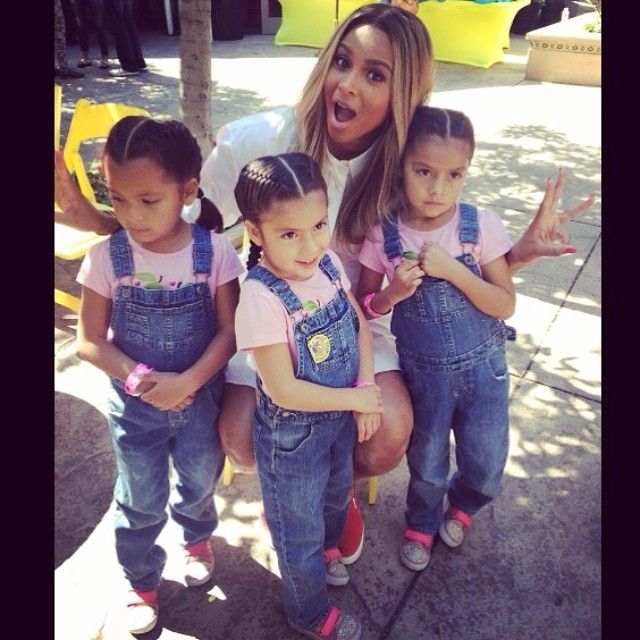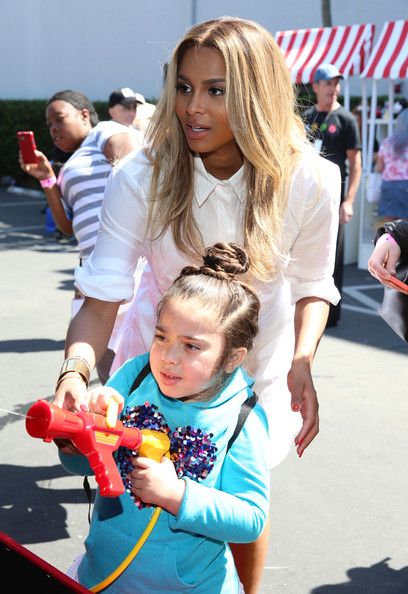 And if you're wondering how she's managing to look this good this far along:
She posted video of her workout with Gunnar Peterson. Chick's a beast with a bump!
Photos/Video: Wireimage/Splash/Ciara's IG
FAMILY FAB: Halle Berry & Nahla At The Market + John Legend & Chrissy's TOPLESS Pool Game + Diddy PLAYS Soccer With His & Kimora's Kids
Posted: 06 Apr 2014 10:32 AM PDT
In our weekend roundup of YBF familes, we have Halle Berry & Nahla shopping for groceries, John Legend and Chrissy Teigen playing pool and Puff Daddy kicking a soccer ball with his kids. More inside...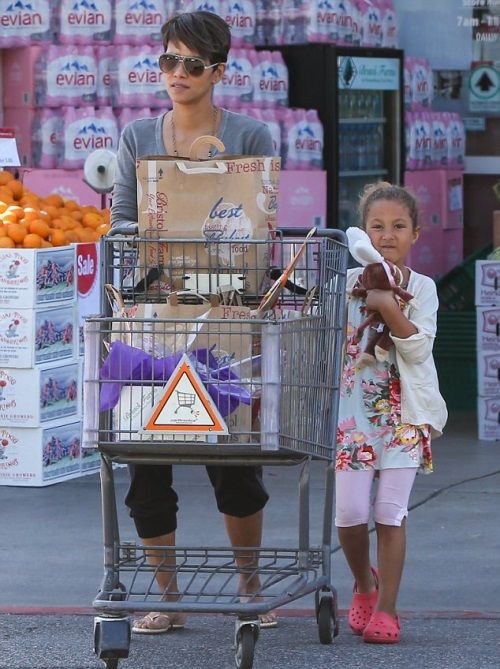 "X-Men: Days of Future Past" star Halle Berry was spotted at the market on Saturday afternoon. Little Nahla acted as her assitant as they picked up a few groceries. Loving Nahla's floral top!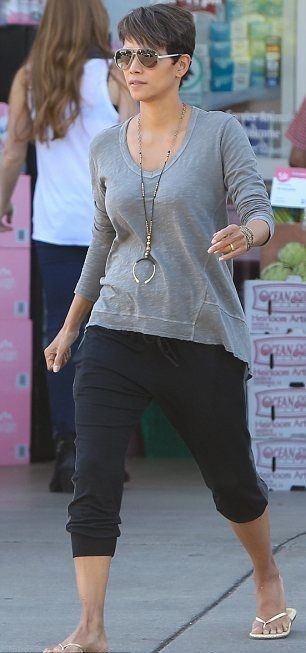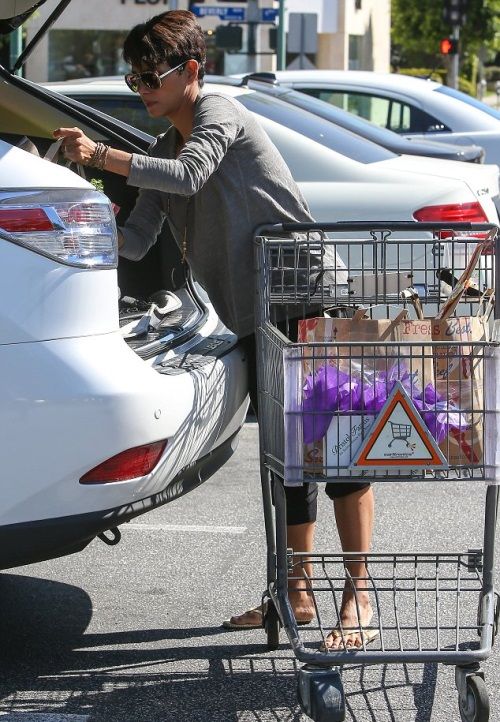 Halle, who'll be heading to the small screen in the tv series "Extant", is in great shape since having baby boy Maceo six month's ago. Chick never ceases to look hot.
Game time....
We've come to expect "TMI" moments from model Chrissy Teigen....and now she's got John Legend in the mix. The duo played a game of "topless" pool and of course....Chrissy shared a pic of John and his pecs.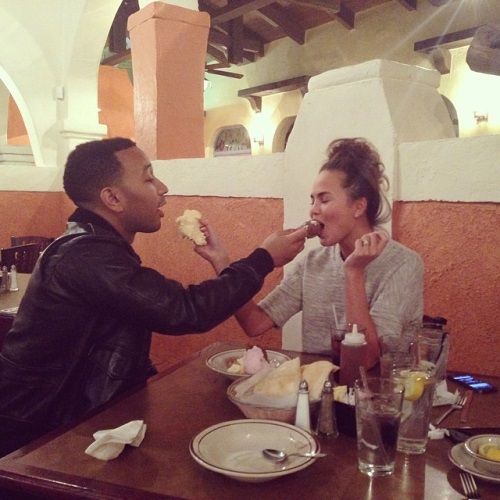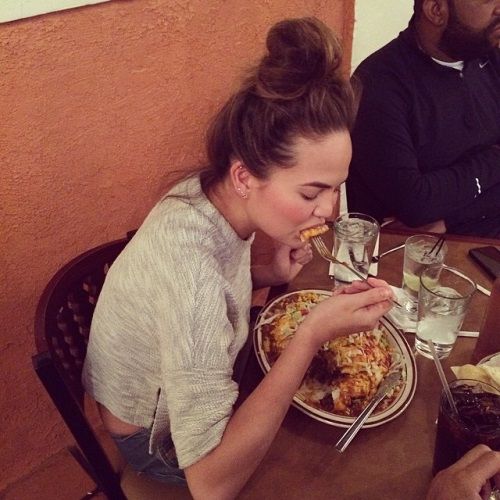 The two also spent the weekend feeding one another. Chrisy tweeted "...spicy beef sopapilla at Sadie's!" Must be nice to be a Sports Illustrated cover girl...and still eat WHATEVER you like...
And....
Diddy/Puff Daddy played soccer yesterday with his daughters Chance, D'lila and Jesse James and Kimora Lee Simmon's son Kenzo and daughter Aoki. The entire family also celebrated Christian's birthday this weekend.
Diddy and his daddy daycamps. How cute!
Photos via Diddy's Instagram/Fame/Chrissy Teigen's IG/RCF/INF Photo