---
NEW GIG: Jourdan Dunn Is The New Face Of Maybelline New York!
Posted: 17 Apr 2014 10:31 AM PDT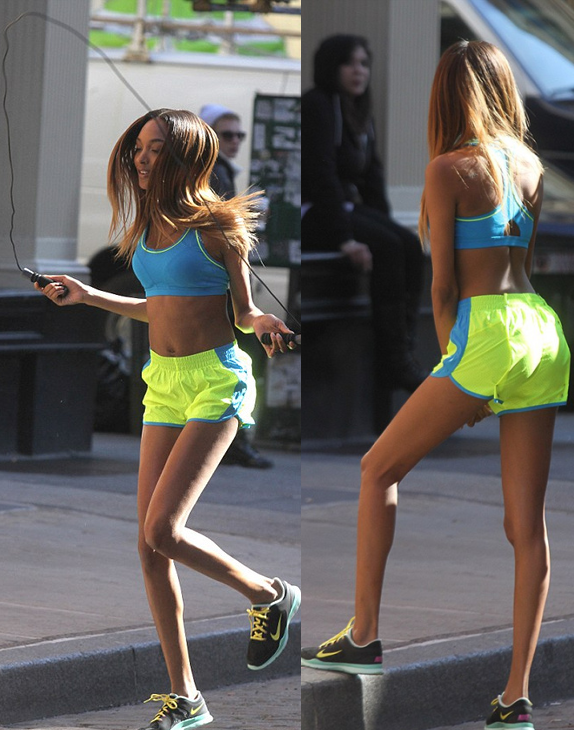 Jourdan Dunn was spotted jumping for joy over a new gig (or two). Find out about Jourdan's new role as the face of one of the world's largest cosmetics brands inside...
Fan chick Jourdan Dunn was spotted jumping rope while shooting a new ad for EXPRESS clothing store. And in addition to her new EXPRESS ad, the highly-sought after model has landed a coveted spot as the face of Maybelline New York!
Jerome Bruhat, Global Brand President of Maybelline New York commented about Jourdan's new role saying, "Jourdan's look, style and positive energy are perfect for the Maybelline New York brand. She truly reflects Maybelline's vision of global beauty."
Jourdan revealed her excitement in a press release saying, "It is an honor to be a spokesperson for such an iconic brand. I am proud to say that I am a Maybelline girl and hopefully I can make people feel the same way I did when I saw the advertisements growing up. The brand imagery is always beautiful and positive. To now be a part of that is a dream come true!"
She even makes crying look "amazing!"
If you're wondering how she maintains her figure, you're gonna hate her. The British bombshell, who kept it sexy as a Yonce model for Mrs. Carter, cooks her ass off. Jourdan is also the host of her own YouTube cooking show, Well Dunn with Jourdan Dunn.
Congrats Jourdan!
Photos via INF
MILKING THE SITUATION: Mimi & Nikko Look UNBOTHERED In First Post-Sex Tape Appearance + CLAIM Their Sex Tape Causes A Shortage Of Shower Rods?
Posted: 17 Apr 2014 09:42 AM PDT
How many of you went out and purchased a "Mimi-Strong Shower Rod"? Apparently, there's a shower rod shortage in Home Depots and other stores across the nation. Supposedly. Get the deets inside and see Mimi & Nikko make their first public appearance since the release of their sex tape trailer at a club in Atlanta…
If you're looking to recreate Mimi's infamous sex scene, you may be out of luck. Thanks to "LAHH ATL" stars Mimi Faust and Nikko Smith, the demand for sturdy shower rods have skyrocketed.
According to TMZ, you can't find a shower rod anywhere! Home Depot, Lowe's, Target and Walmart are having a hard time keeping shower rods in stock because of the high demand for them after the trailer for Mimi and Nikko's sex tape was released.

But that ish could be all smoke and mirrors.
Power 105's The Breakfast Club called up a Home Depot and Target IN ATLANTA on the air this morning and both places said they had plenty of shower rods available.
Sounds like Mimi & Nikko's camp fed this nugget to TMZ to seem more influential than they really are. Guess they're going to milk this for whatever it's worth.

And last night...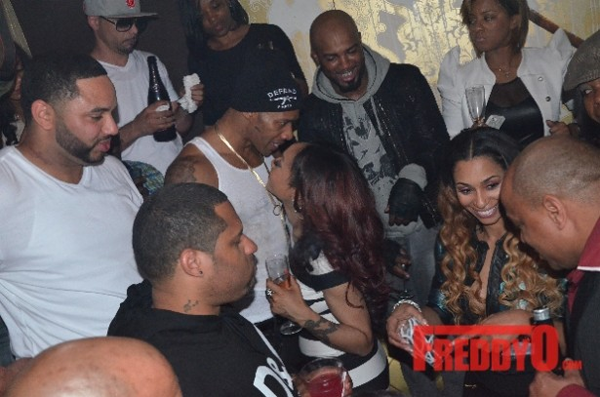 The reality stars turned porn stars made their first public appearance since the release of their sex tape trailer, looking unfazed and completely unbothered as they kissed and canoodled the entire night. Y'all know they are loving the attention. The thirst.
Mimi & Nikko hit up Aurum Lounge in Atlanta with "LAHH ATL" co-stars Karlie Redd and Ariane Davis also in attendance.
The couple dished to media there on their new lives as porn stars. Nikko even debuted a new track where he goes into detail of how him and Mimi have sex on their "Mimi-strong" shower rod. Wait, so dude already has a song CONVENIENTLY prepared when this "leak" just like a couple days ago? Oh...ok.
At least get the timing togetehr if you're going to fake a storyline.
So what's next for Mimi & Nikko? Well…they are headed to California to work on some money-making deals with Vivid Entertainment. Of course.
After their sex tape literally took over the Internet, the two are possibly coming up with more ways to capitalize off their new fame in the adult industry.
More proof that this was ALL intentional and staged…

Photos: FreddyO
Marlon Wayans, Brandy, LisaRaye, Floyd Mayweather & More: "Haunted House 2" Hollywood Premiere!
Posted: 17 Apr 2014 09:00 AM PDT
Black Hollywood was out last night for the premiere of Open Road Films' comedy flick A Haunted House 2.
Check out star Marlon Wayans and all his celeb friends and co-stars having some seriously fab times inside...
The cast was in full force for the Haunted House 2 premiere at Regal Cinemas L.A. Live. The writer and star Marlon Wayans posed it up with Kym Whitley and the crew as they celebrated the sequel to their previous horror-satire comedy flick.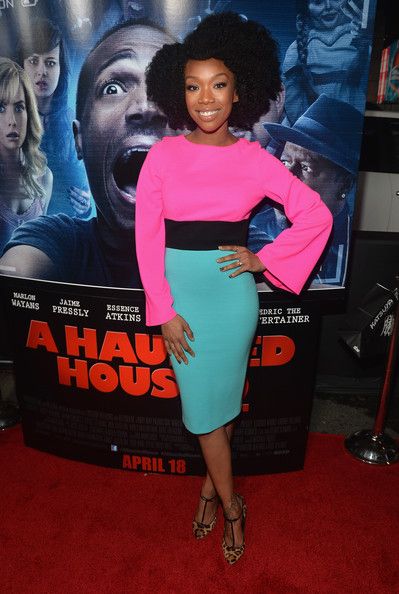 Brandy was there to support her celeb friends looking cute in a hot pink, black & turquoise colorblock dress.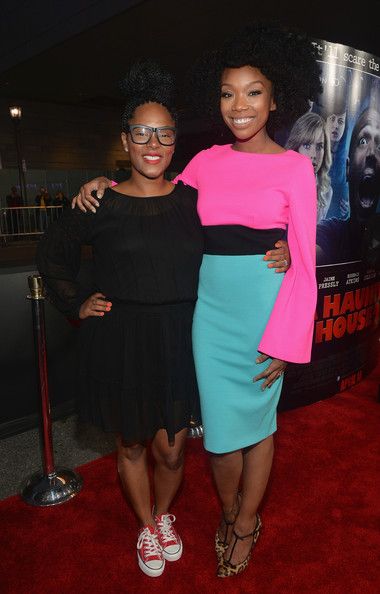 She also laughed it up with her bestie Keisha Epps (from the group Total)...who made a statement in sneakers on the red carpet. So cute.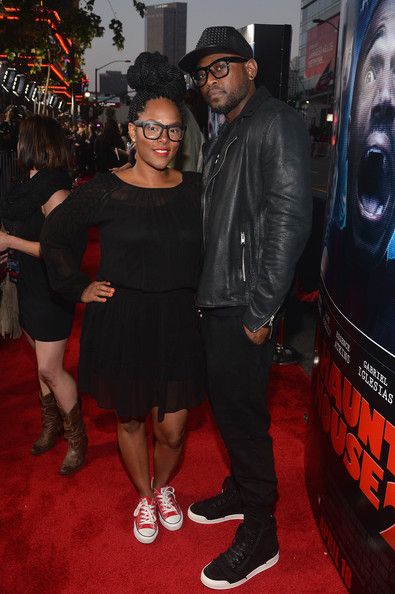 And Keisha's hubby and "Resurrection" star Omar Epps was there too.
Co-star and mommy Essence Atkins is looking great.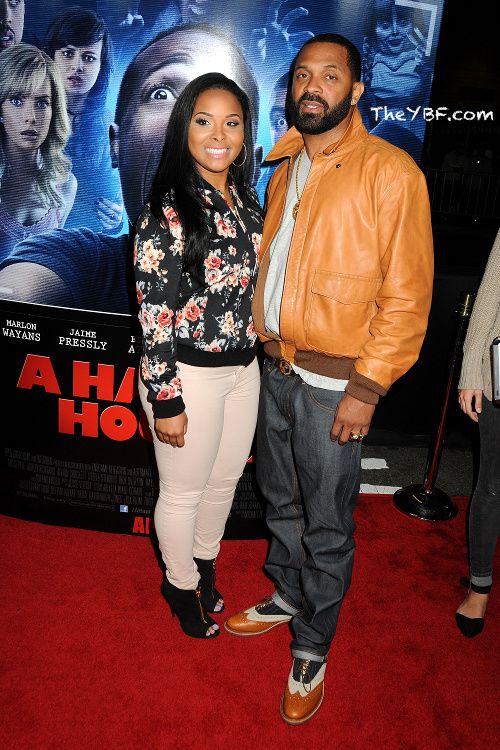 Comedian Mike Epps hit the carpet with his gorgeous wife Mechelle.
And now that LisaRaye is still employed thanks to Centric TV picking up "Single Ladies" to continue its run, she looked pretty damn happy on the carpet: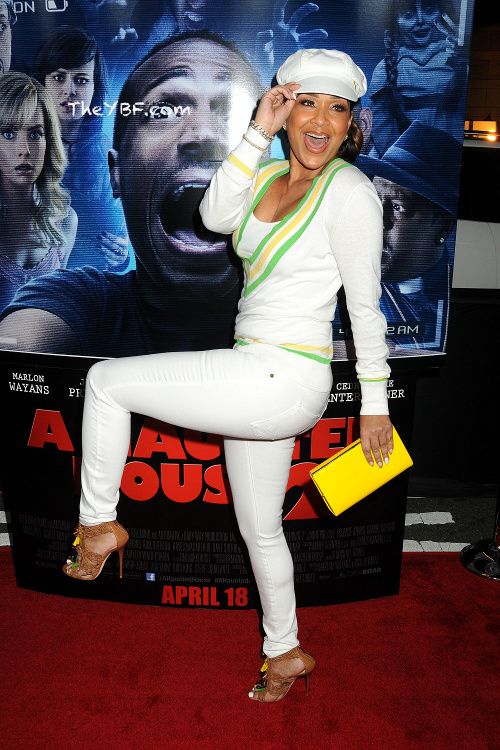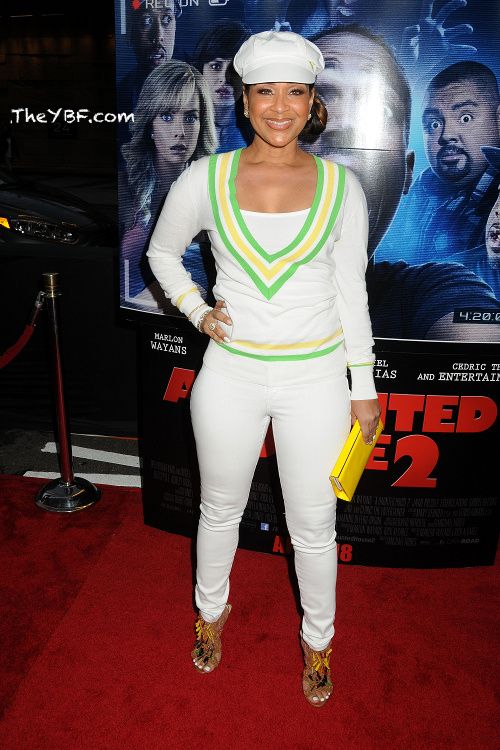 Former "Basketball Wives: LA" star Gloria Govan rocked a cute look on the carpet: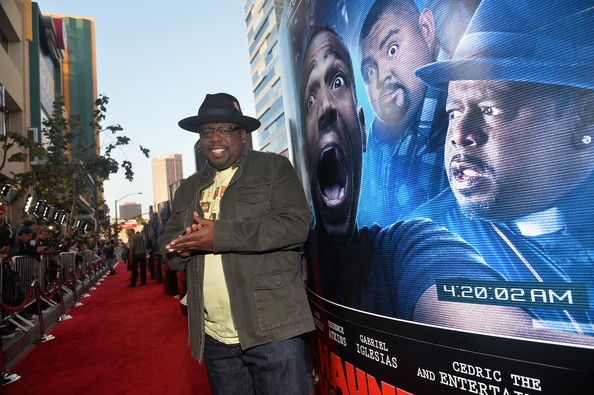 Co-star Cedric The Entertainer popped up on the carpet. We crack up just LOOKING at him...so hilar.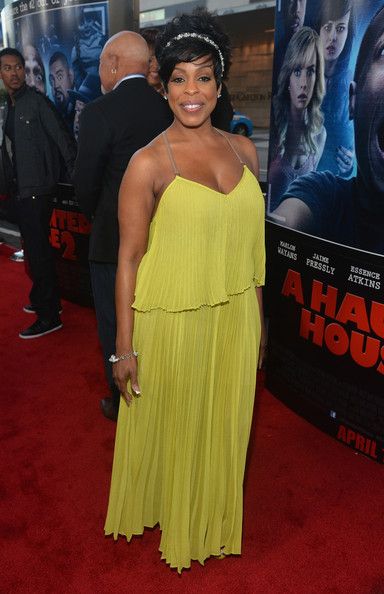 Cedric's "The Soul Man" co-star Neicy Nash kept it pretty in a chartreuse pleated dress.
Ne-Yo hit the carpet with Tamala Jones.
Corbin Bleu of "DWTS" cut his hair and made a cleaned up appearance.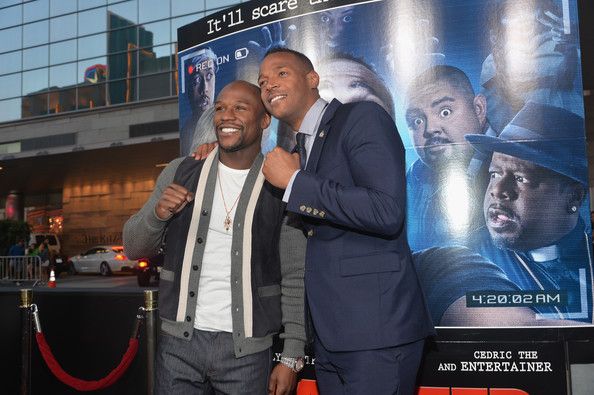 Boxing champ Floyd Mayweather showed up for some laughs.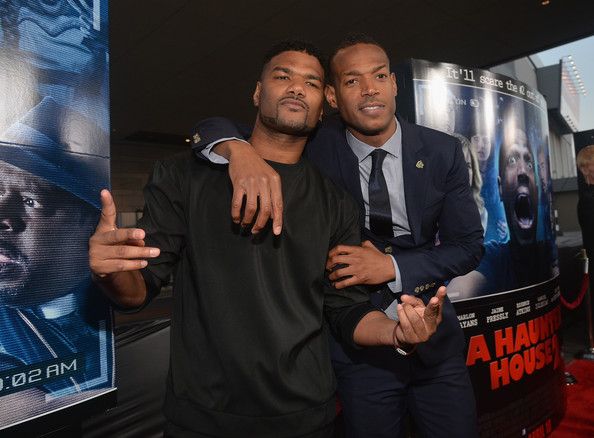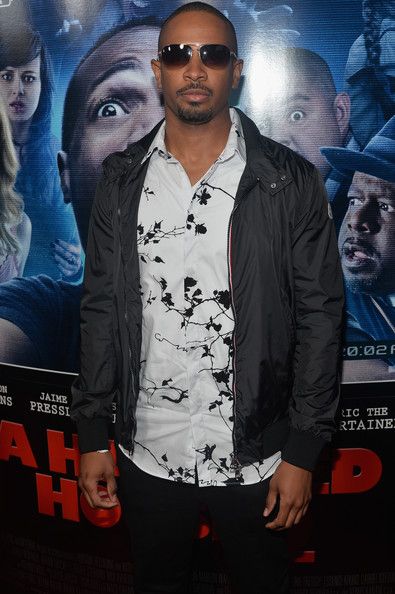 And Marlon's fam Damien Dante and Damon, Jr. were there to support their uncle.
Comedian Affion Crockett brought his wife on the carpet. Cute look for her!
And Notorious actress and singer Antonique Smith also made an appearance.
Haunted House 2 hits theaters this Friday.
Photos: Getty/Splash
CO-PARENTING 101: Christina Milian Drops Advice On Putting Kids FIRST After Divorce...And How To Move On With A New Man
Posted: 17 Apr 2014 08:20 AM PDT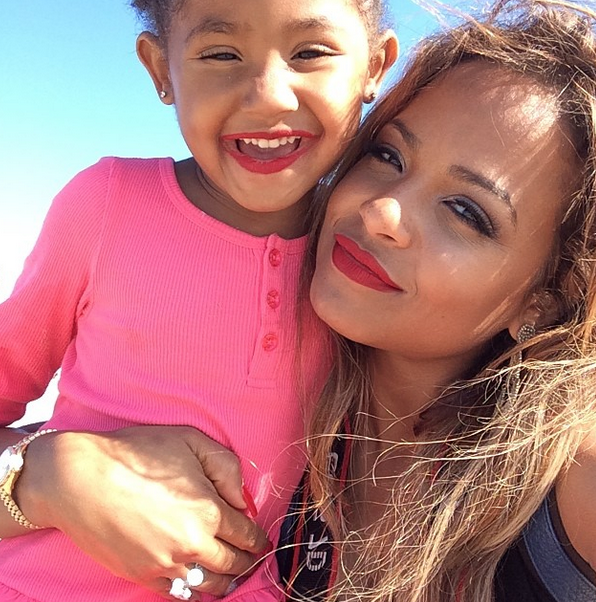 On a recent GMA appearance and new Mommy blog, Christina Milian offered advice to ex-couples on co-parenting. And seeing that she blasted The Dream for being a deadbeat (with his time, not money) at one point, she would definitely know all about navigating the co-parenting life.
See what the singer/actress recommends inside....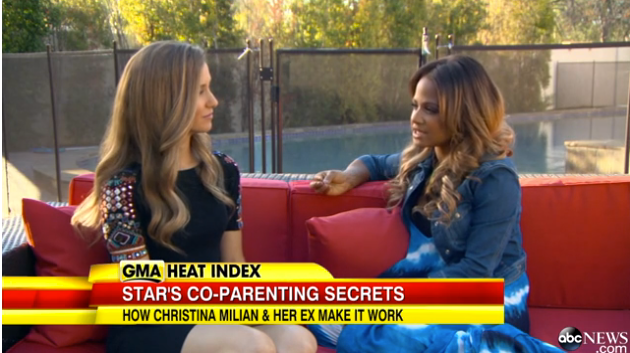 Christina Milian (who divorced The Dream after he cheated on her) has a few tips for ex-couples with children....put the kids first! She appeared on GMA this morning where she explained why she's opening up about her own struggles with co-parenting.
"I feel like I'm in a good place, then all the better to just put it out there and hope that it can help someone else. She added, "We all figure it out," she said. "Sometimes, you just got to take it, take the lesson, and learn, and know that this happened for a reason."
For parents, she says, 'Take a second and breathe. You know, have the best intentions. Pray on it. I think that communication will save you half the drama. You know, it makes things so much easier. And I think I learned that."
Christina (who's now engaged to Jas Prince) also offered advice on introducing kids to new significant others.
"I think it's very important to take your time when introducing a new person into your child's life. You want to make sure this is going to work out so you're not introducing them to a new person over and over again because you never know who is going to be the one."
She adds,
"My motivation at the end of the day was making sure that my daughter had two parents that were in her life consistently, She's a really smart girl and I think she has a healthy understanding of knowing that mommy and daddy are no longer together but we both love her."
Check out the video of Ms. Dip It Low on "GMA" this morning HERE.
Christina also did a Mommy Blog for "MommyPie" where she laid out her tips for co-parenting:
1. Communication is key. Truly work on trying to figure out a schedule that works for the two of you. Try to stick with it and if changes need to be made then talk to your partner. You can't read each other's mind. This will save you from a huge headache. Being combative or always on the defense is not going to help at all. So, try to chill out and be neutral and understanding of each other's time. Your kids are not objects. Don't use them to hurt one another or complicate each other's lives. If you can make the change then great! If not, then be clear and communicate that and if anything find a way to be helpful in making the adjustment easier for the both of you. I know too many people in this situation who use their kids as a tool to get back at or frustrate their ex. And for what? Only to dislike each other more.

2. You don't have to be estranged in order to prove you're now divorced. It's healthy for your kids to see their parents in the same setting. Granted you're not technically together but you don't have to pretend you hate each other. Kids are smart and they also have a beautiful heart. These moments can be very much what they need to fill that void of the ideal family. I think they will cherish these moments in the long run and will be helpful in their growth mentally.

3. If you don't get along, don't express your frustrations in front of your kids. No matter what age your child/children are they understand EVERYTHING!! LOL! I swear they do! LOL.. So don't stress them out with your issues. Not only do they understand what's going on, they remember everything. So if you've got a problem save the drama or catty gossip with your friends for another time when your kids are not around. It's not healthy for them to hear it.

4. Try to communicate the good things about your ex to your child. My divorce was early into my daughter Violet's life, so my family and I choose to share certain pictures, stories, and memories of the good times we shared and how she was made from love. My parents divorced when I was about 15 and to this day I reminisce about all the great memories made between my parents and how all that makes me the woman I am today.

5. If your ex has moved on to new beginnings then try your best to mind your business and not get caught up in your feelings. Allow yourself to be open cause after all hopefully you'll be finding your own special someone soon! There's nothing worse than being the miserable one trying to make life more difficult all the while the world is stiiiilll moving. As parents, it is our job to have good judgment on who we choose to bring around our kids. So pray that the new girl or guy IS that person. And trust that your ex is making a good decision for your child and for themselves. Your ex's new partner can't and never will replace you, however, they may become your best ally in raising your kids!!! Don't get me wrong. Do whatever proper investigation you need to make yourself comfortable to know your kids are in good hands..! LOL. And if you are the one in a new relationship then take your time and get to know the person you're inviting into your and your child's life before even doing an introduction. You want to be safe — and remember that this is a sensitive time in your child's life. You wanna make sure your new relationship is worthwhile before adding someone new into your child's life…. And give your children the time to adjust to the situation as well.
Read more here.
Photos via Christina Milian's Instagram
MUGSHOT MANIA: Porsha Williams' MUGSHOT Surfaces + Chris Brown's Newest Mugshot Raises Eyebrows
Posted: 17 Apr 2014 07:16 AM PDT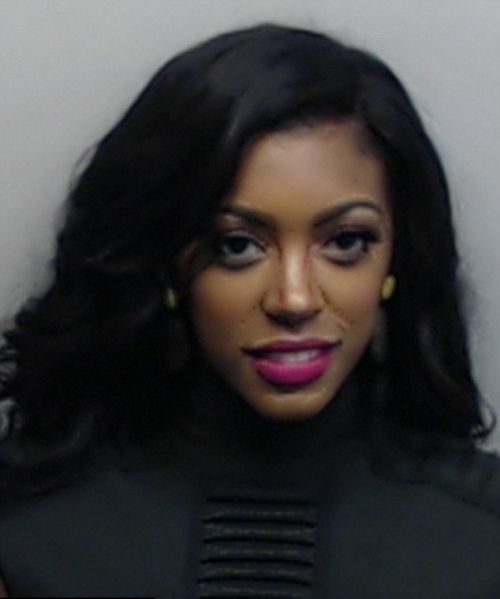 Now that Porsha Williams has turned herself in to the Fulton County Sheriff's Office after being charged with assault, her mugshot has surfaced. Check out her glammed up mugshot inside....
"RHOA" star Porsha Williams told media that she would be turning herself in on Thursday, but she ended up going in earlier than planned (likely to avoid the media and paparazzi outside waiting).
The divorceé who literally dragged co-star Kenya Moore at the recent reunion show taping had a warrant out for her arrest, so she sent to Fulton County Jail on Wednesday evening and turned herself in. And clearly had time to get her hair and makeup done.
While reports yesterday said the 5'7 reality star had a warrant due to an assault charge, her booking sheet -- according to DM -- listed her charge as simple battery.
Kenya reportedly filed the charges right after the physical reunion show.
Porsha is now out on $2,000 bail (that we're almost positive her ex Kordell Stewart didn't post). And her rep said about the situation:
'Cast member Kenya Moore sought out the warrant and, although the claim is unfounded, Ms. Williams is fully cooperating with investigators and looks forward to clearing her name.'
Porsha reportedly plans to press felony aggravated assault charges on Kenya for allegedly attacking her first...with that damn princess wand. And probably just because of her provoking presence in general. We shall see....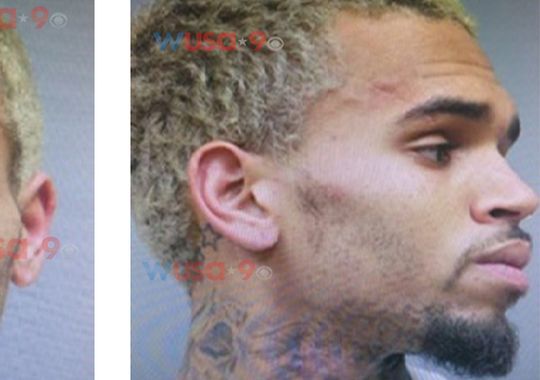 Meanwhile, Chris Brown's mugshots from his recent DC arrest have surfaced. And folks around the net are raising concerns about how he looks these days. Some are making drug accusations, while others say he simply "looks like a criminal which is unfortunate because he's an A List celebrity".
Chris is headed to trial soon in D.C. over that fight that took place outside of a D.C. nightclub.
Photos: Fulton County Sheriff's Office/WUSA9
SERVIN' BODY: Serena Williams Is A BIKINI CHAMP In Miami
Posted: 16 Apr 2014 07:29 PM PDT
Serena Williams took a break from slaying tennis courts to hit the beaches of Miami. Check out her serving up major body in her bikini inside...
Tennis champ Serena William tied down her hair scarf and had some fun int he ocean with a friend today in Miami. She rocked a green and floral bikini showing off her super athletic bod and booty: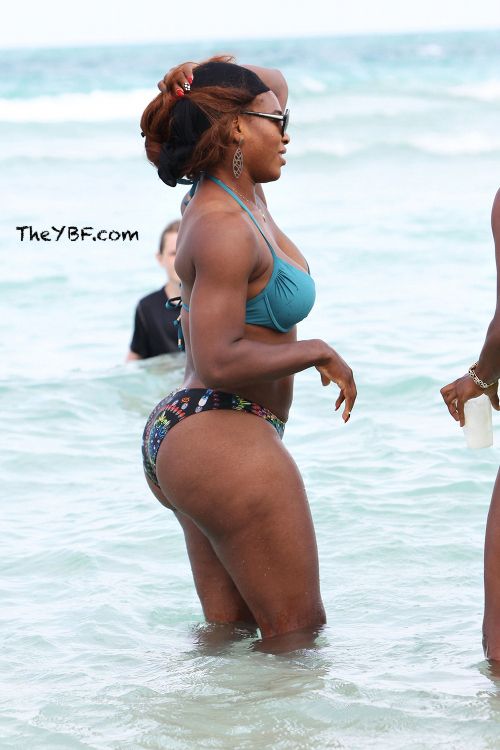 And yes, she loves her curves just as much as most folks love to look. The FITNESS magazine cover girl revealed in the new issue:
When I was young I thought I should be built more like an athlete -- long and lean -- not with a womanly figure. But then people my age started coming up to me, saying, 'I love you because of the way you look.' They could relate to me. That was really motivating. So I learned to be proud of my curves and to embrace my large boobs and my butt. It's all about loving who you are and realizing that you're beautiful.
Agreed!
Photos: PCN
Aretha Franklin Pops Back With $10 Million LAWSUIT Over Patti Labelle FIGHT Story + Swizz Beatz ACCEPTED To Harvard's Business School!
Posted: 16 Apr 2014 04:53 PM PDT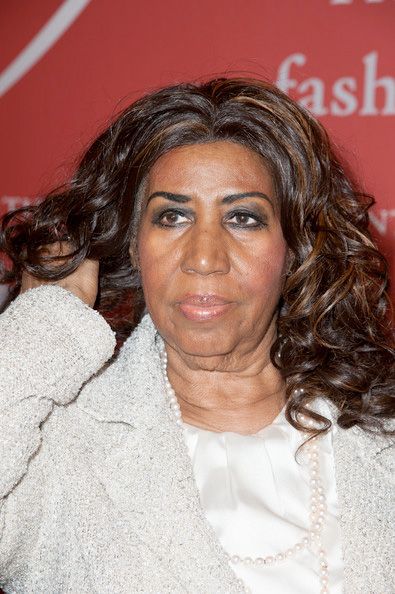 Aretha Franklin is "fighting" back with a $10 million lawsuit against a website that started the rumor that she and Patti Labelle got into a physical altercation. Plus, Swizz Beatz is headed to Harvard! Deets inside….
After Aretha Franklin confirmed there was NO fight between herself and Grammy Award winning singer Patti Labelle, the Queen of Soul is slapping the satire website, who started the foolish rumor, with a $10 million lawsuit!
Defamation of character carries one hefty fine and the satire site that started that big bruhaha yesterday may soon have to cough up some serious cash.
Yesterday, we told you Aretha released a statement denying reports that she and Patti Labelle were involved in a physical altercation at an unnamed R&B/Soul event in Atlanta on March 20th.
The rumor was likely started after what some interpreted as Aretha throwing shade at Ms. Patti when she walked past her at the "Women of Soul" concert at the White House as she made her way to the stage (seen below).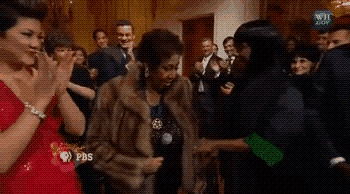 But Aretha says she has nothing but LOVE and R-E-S-P-E-C-T for Patti.
NOW… she's "fighting back" (pun intended) against the site and it's CEO, Kato Leonard, for dragging her name through the mud.
She said:
"The stories were not presented as satire or humor," says Franklin. "It was presented as a serious news story intended to depict me in a slanderous and derogatory way—defamation of character."
The Queen is NOT to be messed with!
And in other news…
Producer and art enthusiast Swizz Beatz has announced he was accepted into the President Management Program at the Harvard Business School!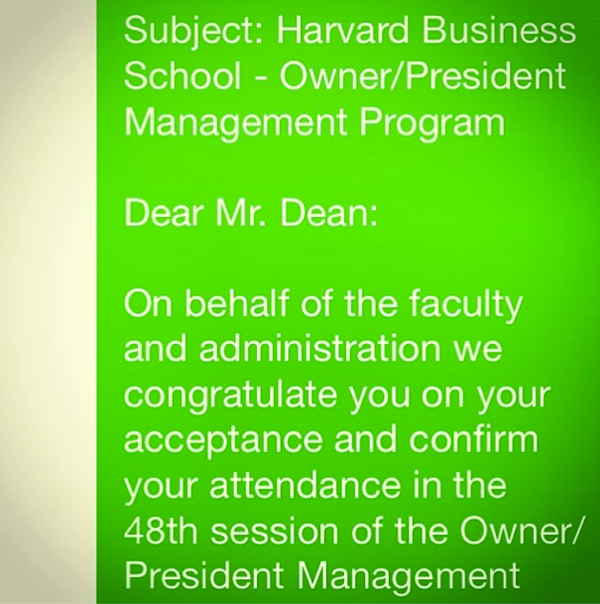 From a street kid living in the Bronx to attending an Ivy League school, he shared an email sent to him of his acceptance letter (above) with the caption, "This might be one of the happiest days of my life. From the BX to Harvard #hardwork #dedication #levels #discipline #BX #makehistory #owner #Boss #humbled #formykids"
This Harvard Program is similar to the same program supermodel Tyra Banks attended and graduated from, which inspired her to write her very first novel Modelland.
Tyra admitted being a businesswoman, writing a book and attending classes at Harvard caused her to lose her hair and put her under a lot of stress...but says the pay off was well worth it!
Hope Swizz is ready…Congrats!
The Randomness:
1. Drake is getting sued over his "Pound Cake/Paris Morton 2" track off his Nothing Was The Same album. The estate of late jazz musican Jimmy Smith claims Drake lied about gettign permission to use Jimmy's monologue at the beginning of the track. STORY
Photos: Getty/Swizz Beatz IG

NOT AGAIN!: Columbus Short Allegedly THREATENS WIFE With MURDER/SUICIDE, Gets KICKED OUT Of Home, Wife Files For Divorce For THIRD Time
Posted: 16 Apr 2014 04:41 PM PDT
Columbus Short needs help. He clearly has an issue with putting his hands on others (allegedly). His wife has just filed a restraining order against him and filed for divorce for the third time after she claims he pinned her down, holding a knife to her throat.
Read the shocking details inside…
Just when you thought all is well with "Scandal" star Columbus Short after seeing him, his wife and daughter all smiles on a family outing…THIS happens.
As he's currently being investigated by the LAPD for going straight HUCK on a dude in a bar fight last month, actor Columbus Short now has a restraining order filed against him after he allegedly pulled a knife out and held it to his wife's throat!
Tanee McCall-Short has kicked her husband out of their house and filed for divorce (for the THIRD time) after he allegedly attacked her in their Chatsworth home on April 7th. Tanee claims Columbus came home drunk with a wine bottle in his hand, acting as if he was going to hit her with it.
Instead, he doused her with the wine, grabbed a knife, pinned her down while choking her as he demanded they play a game called "Truth or Truth."
Chile....
TMZ reports Columbus had suspicions that Tanee was cheating on him and started naming men who he believed she had an affair with, all as he held a knife to her throat. He allegedly told her if she lied to him he would commit a murder/suicide.
After fighting him off, Tanee was able to escape which resulted in Columbus slashing one of her tires on her vehicle. She called police and filed a restraining order against him and he now has to move out of their home. It's reported the cops were at their household today to make sure he moved out peacefully.
Tanee has now filed for divorce for the third time yesterday, citing irreconcilable differences, seeking sole custody of their 2-year-old daughter, Ayala. You'll recall the actor and his wife were in the process of filming their own short film together. Guess that won't happen now…
Columbus has a colorful rap sheet including hurting his wife in front of their kids this past February, had a police report filed on him 2 weeks later for allegedly pushing his wife during an argument, and back in 2010 he was prosecuted for beating up a dude on the basketball court. Think she'll finally leave for good this time?
We reached out to Columbus' rep for comment but have not gotten a response.
Iyanla, please come fix his life. It seems Olivia Pope can't get this one handled...
Photo: PCN
RAP FOOLERY: Chingy BLAMES Failed Career On Transgender Relationship Rumor + Northstar's Andre Johnson Cuts Off Penis, JUMPS Off Building
Posted: 16 Apr 2014 04:10 PM PDT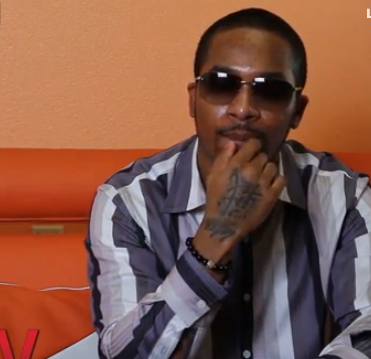 In today's foolery, Chingy discusses the rumor that killed his career and Northstar rapper Andre Johnson chops off his penis and leaps out of a building! More inside...
"Right Thurr" rapper Chingy sat down with Vlad TV to reflect on the end of his rap career which he blames on rumors he carried on an affair with transgender personality Sydney Starr. He talked about taking a pic with Sydney during a show and how the "lies" damaged his career and caused him to lose a record deal. Later, he spoke about Sydney finally admitting that she lied and he said he's forgiven her.
In other foolery....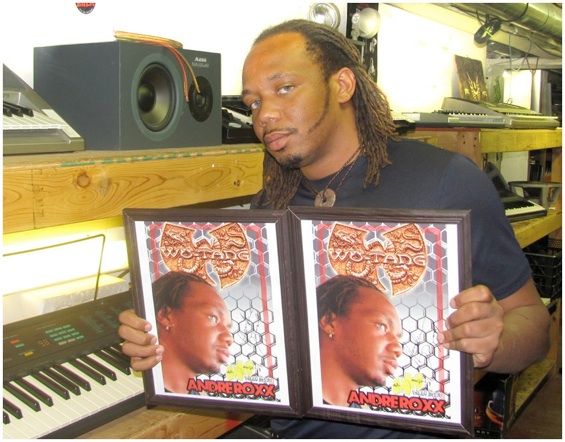 Get ready for a huge WTF moment! Andre Johnson, part of Northstar (an LA-based rap group with Wu-Tang affiliations) was rushed to Cedars-Sinai Medical Center after he cut off his penis AND jumped off a second story balcony. Police are calling it a suicide attempt...
By the time police arrived at the North Hollywood apartment building, Andre was lying on the sidewalk critically injured. Members of the group, who live in the apartment building, told TMZ that Andre was not on "any hard drugs that would cause him to do such a thing."
BLANK STARE. Y'all sure?
We'll keep you posted on his progress....

WANTED: Arrest Warrant ISSUED For Porsha Williams, CHARGED With ASSAULT
Posted: 16 Apr 2014 03:37 PM PDT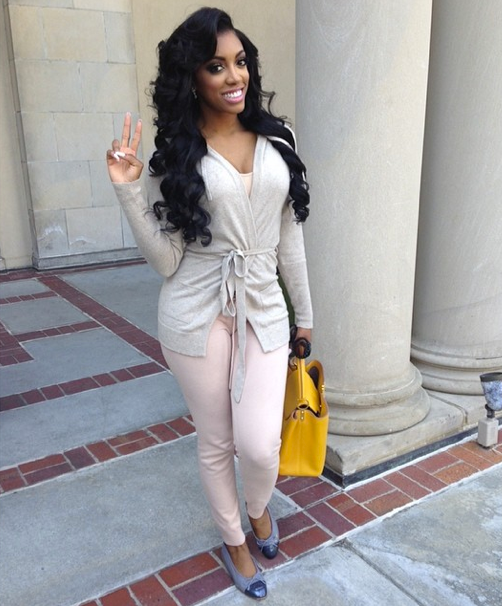 Ish is getting real! The police are looking for Porsha Williams after charging her with assault. Read the deets on Porsha's assault charge inside…
By now you know, "RHOA" stars Porsha Williams and Kenya Moore squared off during the reunion taping, but now things aren't looking good for Pretty Porsha.
An arrest warrant for Porsha Williams has now been issued and she is being charged with misdemeanor battery!
You'll recall Kenya called police after she alleged Porsha attacked her after an argument on set during the taping of the reunion and filed a police report. Now the Atlanta Police Department is looking to arrest Porsha for the alleged assault.
NeNe Leakes spoke on the brawl during an interview saying "One was provoked; the other one knocked her out." We're assuming she's referring to Porsha being provoked and Kenya getting knocked out.
TMZ reports Porsha will turn herself in on Thursday, according to her lawyer Joe Habachy. She also plans to pursue legal action as well, asking the D.A. to file felony aggravated assault charges against Ms. Twirl.
Now...TV host/Bravo exec Andy Cohen has also added his two cents about the reunion brawl telling Bravo's The Dish:
"There was an altercation that took place between Porsha [Williams] and Kenya [Moore]. They stood up. I think I stood up pretty quickly and it was such a flash. It started to escalate. I was kinda trying to prevent it and a couple other people jumped in too."

As you know, the ladies of "RHOA" are standing together to keep Porsha on the show, threatening to leave the show if Porsha gets fired, but Andy seems to have his own opinion about who provoked who saying,
"The other women felt that Kenya provoked her a little bit and was provoking her. I was just so shocked and so surprised and I was just really upset."
"I just don't want that to happen again. I think it's gross. It's totally inappropriate; it's wrong. It's not entertaining. It's just bad."
Bet he's still going to air that "gross" fight though.
With this assault charge pending, this could be just what "RHOA" producers need to get rid of Porsha.
#TeamPorsha, #TeamKenya or #TeamFireBothTheirAsses?
Photos: Porsha's IG
We Feelin' Jaden Smith's New Slave Role, Or Nah?
Posted: 16 Apr 2014 02:59 PM PDT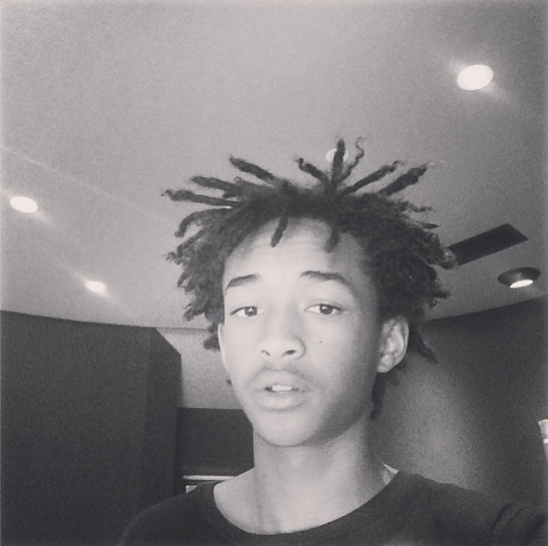 Jaden Smith nabbed a new movie role. The rumored boo of Kylie Jenner and heir to the Smith family throne will be playing a slave in his next slave era themed flick.
Speak on it inside....
Another slave-themed movie is on the way. And 15-year-old Jaden Smith is slated to play the role of a young slave who becomes a freedom fighter.
In the upcoming flick The Good Lord Bird, which is a big-screen adaptation of the 2013 National Book Award winner by James McBridea, Jaden will play "a young slave who links up with radical abolitionist John Brown (Schreiber) in 1856 Kansas and travels the nation with Brown's motley crew of freedom fighters."
Deadline reports that the story is told through Jaden's character "Onion" and his satirical point of view. The character also wears dresses and is first mistaken for a girl:
Story is told with a satirical bent through the eyes of Onion, who wears a dress and is at first mistaken for a girl, as he bears witness to Brown's historic campaign and encounters the likes of Frederick Douglass and Harriet Tubman en route to the bloody Harper's Ferry raid that helped spark the Civil War.
The After Earth actor will be starring alongside vet Liev Schreiber. So...are we feeling the theme of his new role? Or nah, because Hollywood may need to fall back on the constant influx of slave films?
Photo: Jaden's IG
TWERK BREAK: Phaedra Parks DROPS THAT THANG On "RHOA" Executive Producer Carlos King....Sombody Hire Her
Posted: 16 Apr 2014 02:05 PM PDT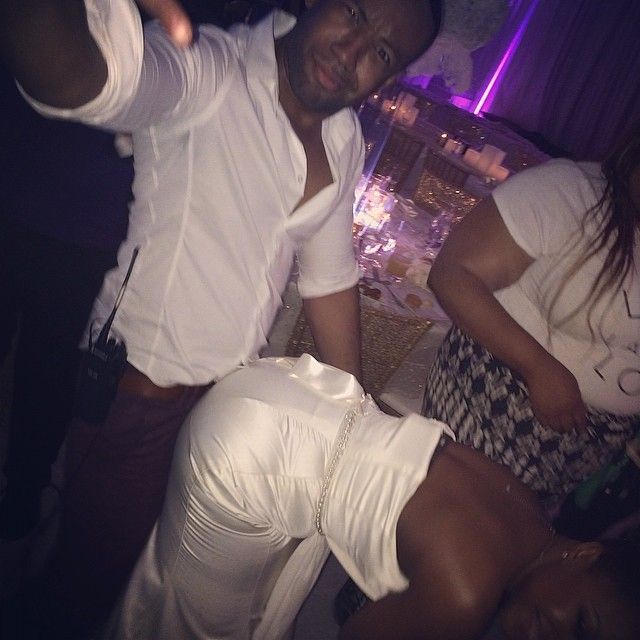 Who needs a wedding singer when you've got this...
Phaedra Parks solidified her slot on season 7 of "RHOA" with a twerking display for the show's executive producer. See Ms. Donkey Booty in action inside....
As Porsha Williams' fate with the producers of RHOA hangs in the balance (see the reunion fight clip) and Cynthia Bailey is being put up for elimination (thanks NeNe Leakes), one lady who'll surely be back is Phaedra Parks.
While the inevitable trial of her husband Apollo Nida is enough to keep her storyline going, the Southern Belle gave executive producer Carlos King a little extra attention during Kandi and Todd's reception. Ms. Donkey Booty put that thang on him and he Instagrammed his approval. "#WCW this DONKologist @phaedraparks giving me servings of rump roast at @kandiburruss a"nd @todd167 wedding! #goodtimea
SMH......but it's less harmful than a sex tape and shower rod.
BONUS:
The ladies of RHOA discuss their season six regrets. All that subliminal shade thrown at Kenya is hilar....
Photo via Carlos King IG
RUN THAT BACK: Jay Z & The Mayor Of L.A. Announce DOUBLE DOSE Of Made In America -- Philly AND L.A.
Posted: 16 Apr 2014 01:35 PM PDT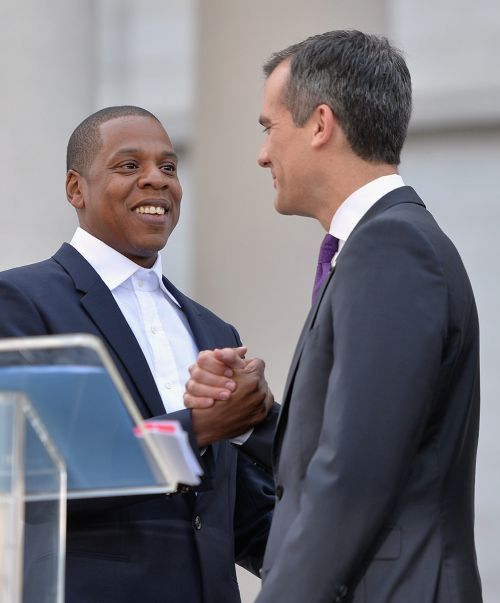 This is the definition of "giving the summer some". Fresh on the heels of a rumored joint summer tour with wife Beyonce, Shawn Carter just announced that the Made In America is, in fact, heading to L.A. But don't get mad east coasters, it's still going down in Philly again as announced yesterday.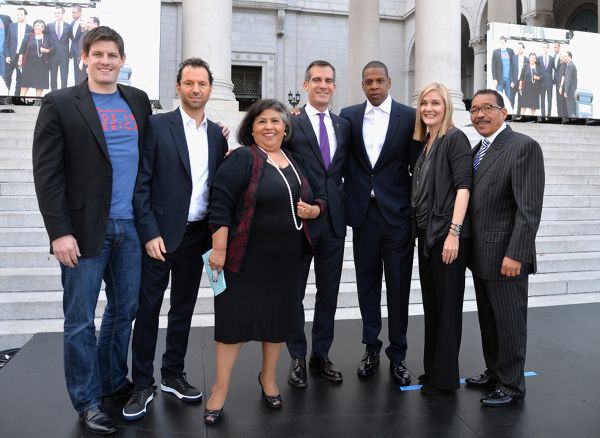 Deets on the double dosage inside...
Yesterday, Live Nation announced the pre-sale for Made In America festival tickets in Philly. We all thought that was the confirmation it was returning to Philly after discussions of bringing it to L.A.
But then Hov dropped the news today that it's going to both L.A. Philly...at the same damn time. it will all go down Labor Day weekend, August 30th and 31st.
Alongside L.A. Mayor Eric Garcetti, President and CEO of Live Nation Entertainment Michael Rapino, as well as Budweiser and United Way honchos, Hov revealed the big expansion plan at a press conference at Los Angeles City Hall today.
The crew revealed there will be 60 Performances, 6 Stages, two cities, one weekend. And tickets are on sale now for both cities at MadeInAmericaFest.com.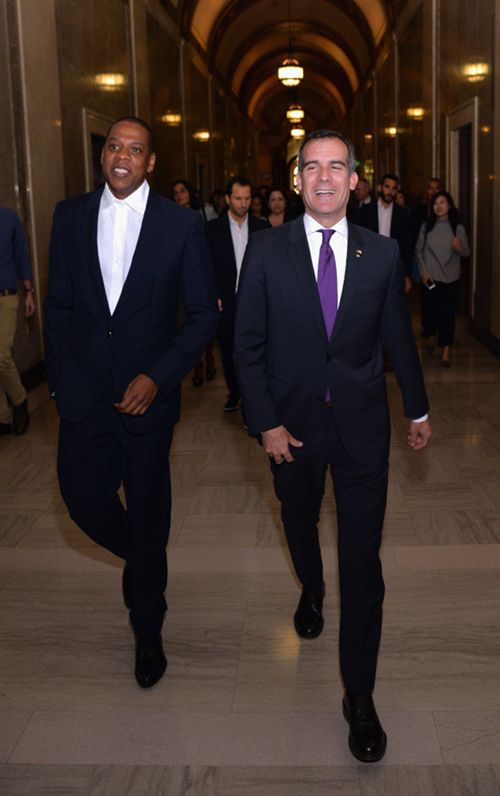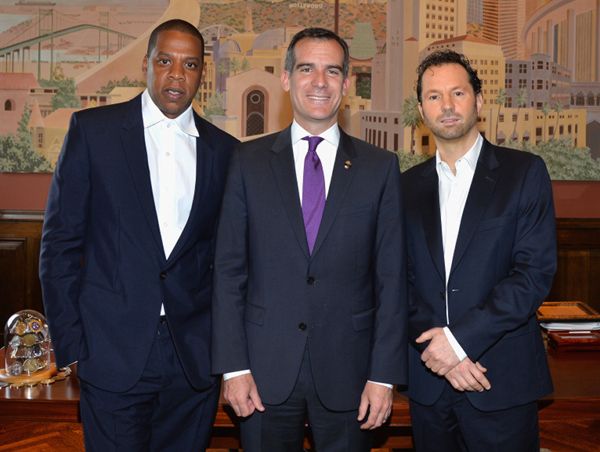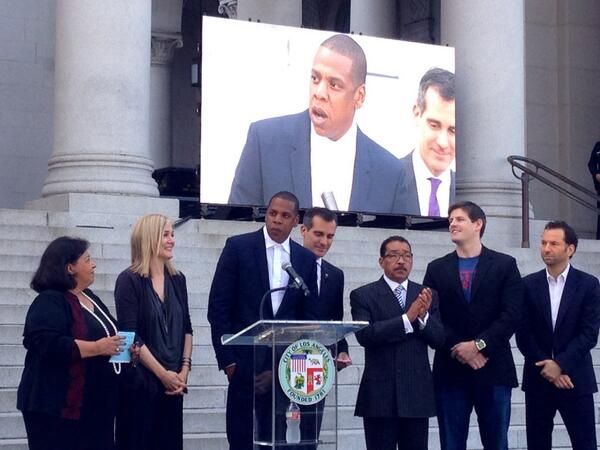 Photos: Photo by Michael Buckner/Getty Images for Budweiser, @courtneyfriel
THE RESPONSE: Mimi Faust ADDRESSES The Sex Tape! + Benzino & Stevie J's "Who You Foolin" (VIDEO)
Posted: 16 Apr 2014 12:06 PM PDT
Mimi Faust has a few words for the naysayers throwing dirt on her sex tape. See her response inside and watch the new video from Stevie J and Benzino.
By now you've all heard about (and perhaps watched) Mimi Faust's sex tape with boyfriend Nikko. Now, the 43-year-old mother of little Eva has a few words for people making fun of her decision....
NUFF SAID?
Nah boo. You're a public figure (and a mother but we don't even need to get into that) who signed up to voluntarily show your life to the public on the most ratchet show in the land. And you agreed to make money off it. And you make your money off of people weighing in and tuning in. If you don't want people weighing in on your PUBLIC decisions like shooting a porn that you sold to Vivid Entertainment for pubic consumption....then get out of the business of making money off making yout private life public. You signed up for this.
On another note, Mimi is able to laugh at herself. On her Instagram, she and Nikko invited their followers to a party and she captioned "Were swinging through the building tomorrow!!!"
SMH.....have your SHOWER RODS ready! And not those dollar store ones either....
In other "LAHH ATL" products...
The Magnificent 757 (aka Benzino & Stevie J) have a product to promote as well! The BFFs shot a video for their single "Who You Foolin" with Zino rapping and Stevie J handling the vocals. You know what....it's not bad. At least not compard to the standards of what's already out there these days.
Don't forget that Stevie J was one of the top producers at Bad Boy pre-Mimi Faust/Joseline. While you might be on the fence about Benzino's lyrical skills, Stevie J's voice, piano licks and production skills can't be denied.
Photos via Mimi Faust's Instagram
Eve RUMORED To Be Planning SUMMER WEDDING In Spain + Thandie Newton SHOWS OFF Newborn Son Booker
Posted: 16 Apr 2014 11:04 AM PDT
Eve and her multi-millionaire British fiancé Maximillion Cooper are headed down the aisle soon and they have their eyes on Spain to share their "I Do's," plus, Thandie Newton presents the first shot of her new bundle of joy. Read the deets inside…
Rapper/actress Eve will be walking down the aisle soon to marry Gumball 3000 founder Maximillion Cooper (shown above at New York's JFK airport). You'll recall Eve's long-time boyfriend proposed to her on Christmas day last year.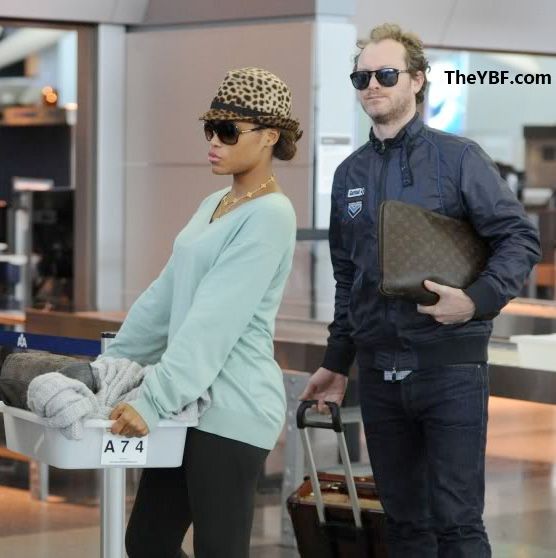 Sources tell PageSix, Eve and her beau are in the wedding planning stages and the couple is rumored to be exchanging their vows at the Blue Marlin megaclub in Ibiza, Spain in June. And the soiree will be super luxe and swanky. Sexy!
The Barbershop actress is currently working on an ABC interracial romantic comedy series loosely based on her life. This will be Eve's first marriage while Maximillion has four children from his previous marriage.
Congrats to the couple!
And new mom-of-three is showing off her baby boy…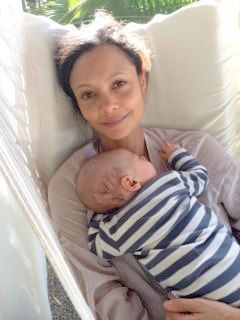 We told you last year actress Thandie Newton was expecting her third child with husband Ol Parker, and now she's introducing his adorableness in the first shot of her newborn son.
The Good Deeds actress revealed 6-week-old Booker Jombe Parker via Twitter in a picture of him resting on her chest. Mommy mode indeed.
Assisted by a midwife, Thandie welcomed baby boy Booker on March 3rd via a homebirth.
She opened up about her natural birth delivery saying, "[It was] very challenging in the best way possible. Every fiber of your being is alive. It's like you are conducting electricity, literally creating something. I'd like to give birth every year if I could, just for that experience."
Booker joins his two big sisters, 13-year-old Ripley and 9-year-old Nico.
Adorbs...
Photos: SPLASH/Thandie's Twitter