---
Tyrese's Ex-Wife Says He DITCHED Their Daughter To Go Party In Dubai + Justin Bieber's BESTIE Lil Za CHARGED With Three Felonies!
Posted: 01 Feb 2014 06:53 AM PST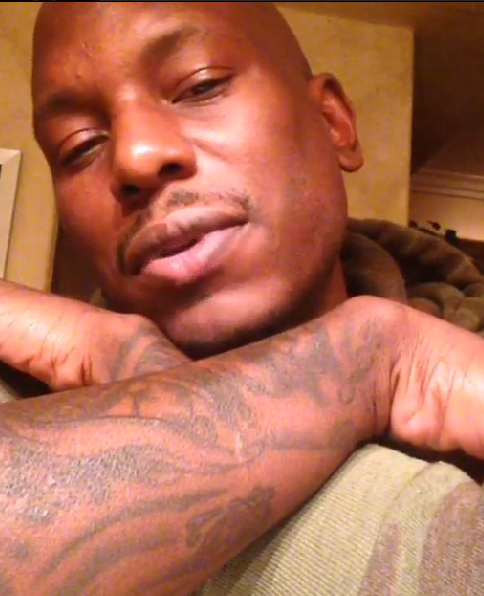 Tyrese's ex-wife says he'd rather party than spend time with their daughter! Get the latest on their child custody war inside and find out what Lil Za got charged with....
Tyrese and his ex-wife Norma Mitchell are in the middle of a nasty child custody battle that's boiled down to a lot of finger-pointing. You'll recall that Norma received a sizable alimony and child support settlement a few years ago, but now she and Tyrese have been butting heads about their daughter Shayla.
The latest set of court docs have Norma accusing Tyrese of ditching the 6-year-old to go party in Dubai for his 35th birthday with Maxwell and Will Smith.
Although Ty was originally slated to film scenes for "Fast & Furious 7", Norma says he should have had more time for Shayla following Paul Walker's death (because production was postponed).
Instead of spending time with Shayla, Norma's court docs say Ty was "gallivanting throughout Dubai ... staying in expensive hotels ... partying on yachts, sky-diving with other movie stars, driving expensive cars, and making special appearances in night clubs." SIDEBAR: It did look like he had a GREAT time!
For his part, Ty said he went to Dubai on business because he booked 4 paying gigs (to help out with that alimony!). We'll keep you posted as their battle rages on.
In the meantime, Tyrese posted this adorable clip with Shayla.
In other legal woes.....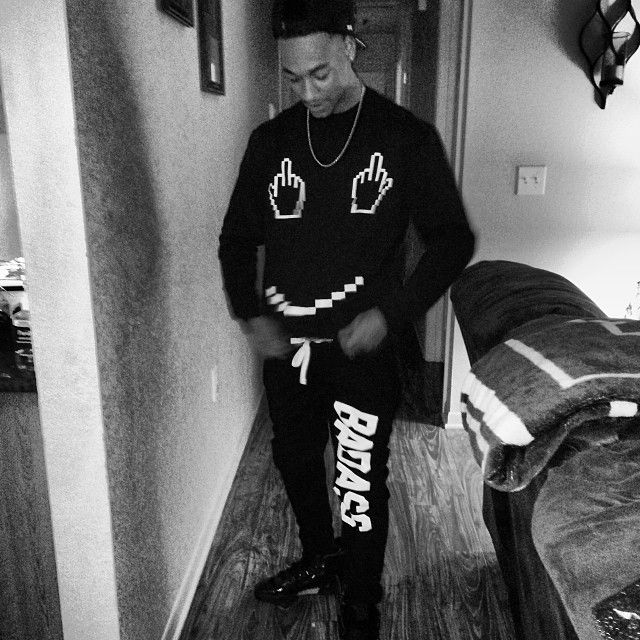 Justin Bieber's bestie Lil Za was charged with 3 felonies following the raid on the Bieb's mansion last week. The L.A. County D.A. has charged Za with 2 counts of felony possession of a controlled substance -- MDMA (Ecstasy) and Oxycodone and he's been charged with a felony for breaking the jail phone.
While Za is facing 9 years behind bars, Justin isn't doing much better himself. In addition to the mansion raid, he was arrested in Miami Beach, Fla., on DUI, resisting arrest, and driving with an expired license charges and he's been accused of hitting a limousine driver.
We'll keep you updated on these shenanigans....
Photos via Lil' Za/Tyrese Instagram
JUST BORN: Eva Marcille & Kevin McCall SHARE FIRST PICS Of Baby Marley Rae McCall!
Posted: 01 Feb 2014 05:30 AM PST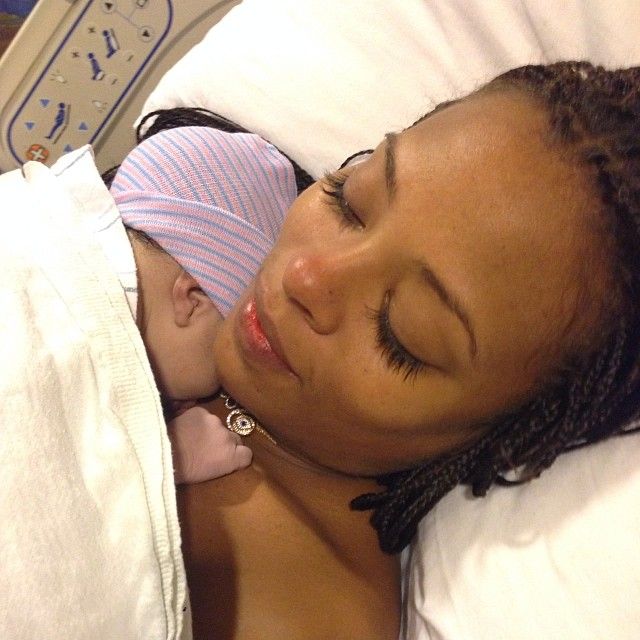 Eva Marcille gave birth to a bouncing baby girl last night. See the first pics of Eva and Kevin McCall holding their bundle of joy inside....
Baby Marley Rae McCall has arrived! We've been following the pregnancy of fab couple Eva Marcille and Kevin McCall and we're happy to report that Eva successfully delivered a healthy baby girl yesterday. She tweeted, "She came out fighting the nurses. This is def our child lol thank you Jesus Christ for everything going decently and in order #amen."
It's obvious that the proud parents are already smitten. They shared photos of themselves staring adoringly at Marley on Instagram. Kevin tweeted, "Wow she has her mothers eyes never knew I could fall in love again @evamarcille #prouddad" I've never known a love like this".
Congrats to them both!
BONUS:
As Kevin anxiously awaited the arrival of his baby girl. He captioned, "That moment when any day now turns into....any minute I'm glued to this watch...."
Photos via Kevin McCall Instagram
SPOTTED: Zoe Saldana & "Baby Bump" On The Set In Paris + Cam Newton Dodging The Paps + Wale & His Eyes Low On the Streets
Posted: 31 Jan 2014 04:59 PM PST
Celebs are kicking off their weekends working and playing...and maybe both at the same time. Pics of Zoe Saldana, Cam Newton and Wale inside...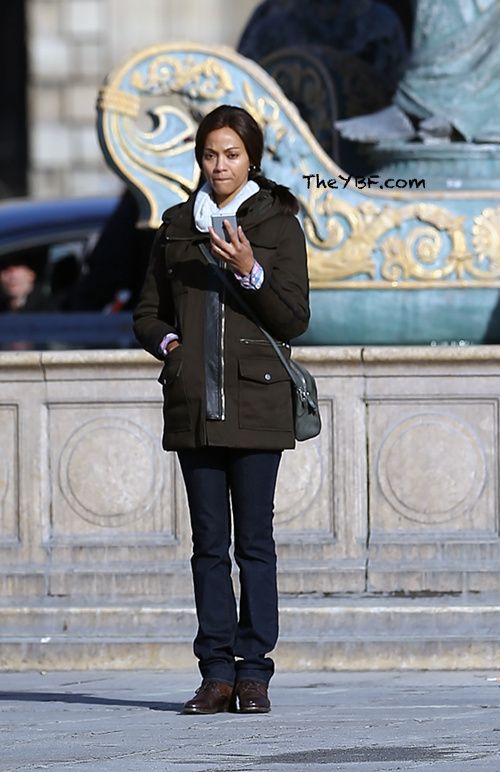 We told you recently how Zoe Saldana was tapped to star in the new tv series "Rosemary's Baby". And she's already started filming in Paris. It looks like her character is wearing a prosthetic baby bump, which is part of the storyline.
The show will be a 4 hour mini series remake of the 1968 movie.
Over in NYC: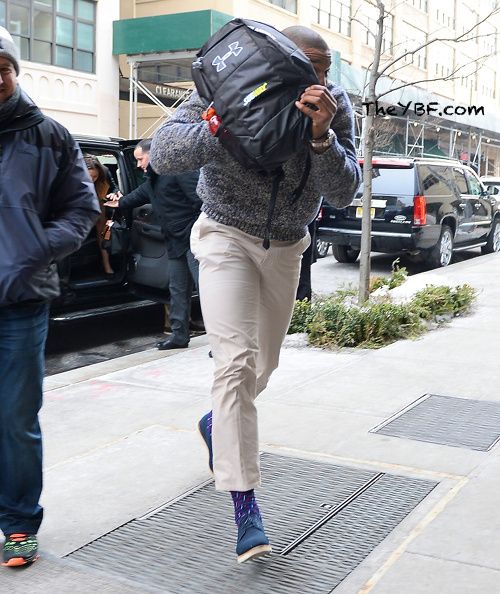 Panthers QB Cam Newton seemed too shy to face the cameras while making his way into his hotel...while hiding behind his backpack. But he didn't seem to shy for the cameras earlier this morning:
While at the New York Stock Exchange today, he photobombed Tiger Woods' girlfriend Lindsay Vonn. The two were on hand for Under Armour's big event, and since they are two of UA's biggest faces, he took it upon himself to hijack a pic or two.
Also out in NYC last night for the Super Bowl festivities:
Wale was looking ready for bed...or ready for more partying, depending on what had his eyes this low in the first place.
The rapper was seen taking a secret exit from the overcrowded club Greenhouse last night. It's party central in NYC right now..
The Randomness:
1. First Lady Michelle Obama is officially a Gladiator! She admitted to binge watching all seasons of "Scandal" on her recent Hawaiian vacay. STORY
2. Kanye West lucked up. He will not be prosecuted by the L.A. D.A. for beating up an 18-year-old. STORY
Photos: Splash
TV FAB: The Braxtons DISH On Kardashian Comparisons, Kordell Stewart & More On "Bethenny"
Posted: 31 Jan 2014 01:17 PM PST
The Braxtons stopped by "Bethenny" to dish on Towanda's friendship with Kordell Stewart, being compared to the Kardashians and Trina and Tamar learned to ride bikes! Videos inside...
On an upcoming episode of "Bethenny", Tamar and Trina learned to ride bikes while Towanda (sorta) confirmed that she's dating Kordell Stewart. When asked about Kordell and his ex-wife Porsha Williams, Towanda said,
"I don't either but what I'm saying is this…you don't know exactly what happened. I don't know what actually happened in their marriage, you know so that was just the one side of the situation. He wasn't on the show, she was on the show. She was telling her side of the situation. I don't know, I don't care. He's just a really nice guy to me and he's a great dad and quite often people don't understand that when you put everything tumultuously like that on television, it affects the children. "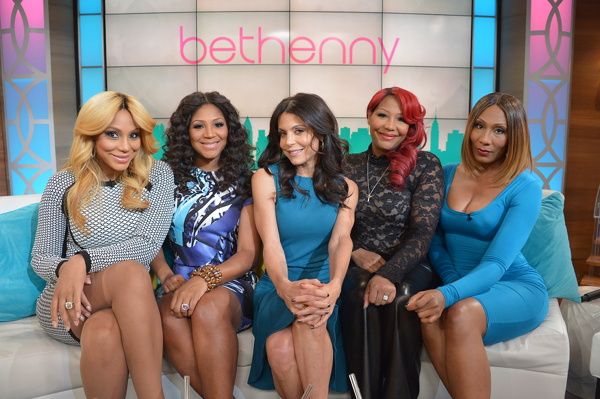 The ladies also shared how they felt about being compared to the Kardashians: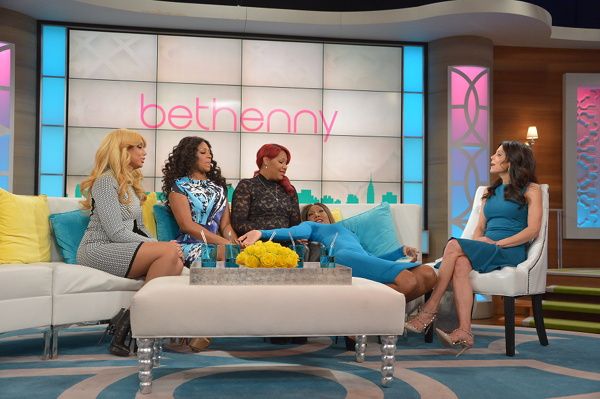 Also, Tamar and Towanda discussed their "beef", which has been a driving storyline this season.
Watch The Braxtons on "Bethenny" on Monday, February 3rd, 2014.
Photos via Bethenny
Colin Kaepernick, Selita Ebanks, Plaxico & Tiffany Burress And More Hit Super Bowl Parties In NYC
Posted: 31 Jan 2014 12:33 PM PST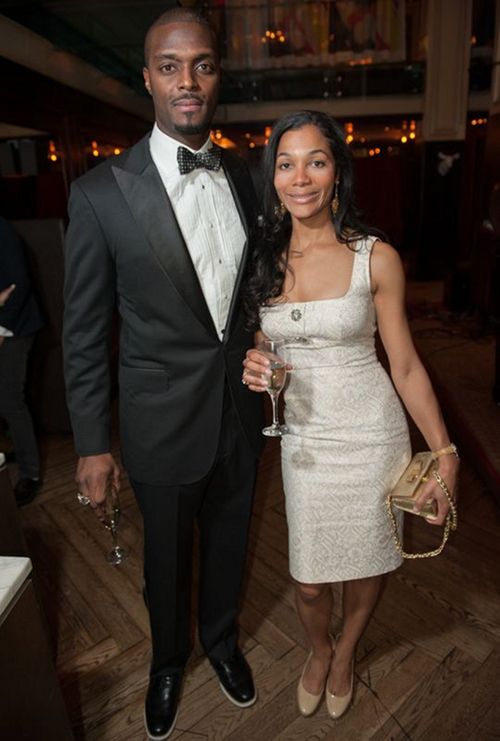 New York City has been on fire all week with parties ahead of Sunday's big game. Check out the celebs who have been braving brutal temps to party it up all over town....
Last night, Pittsburgh Steeler wide receiver Plaxico Burress hosted a Pre Super Bowl Gala at the Carlton Hotel. And he had his ride-or-die wife Tiffany, rocking a white Dolce & Gabbana dress, on his arm.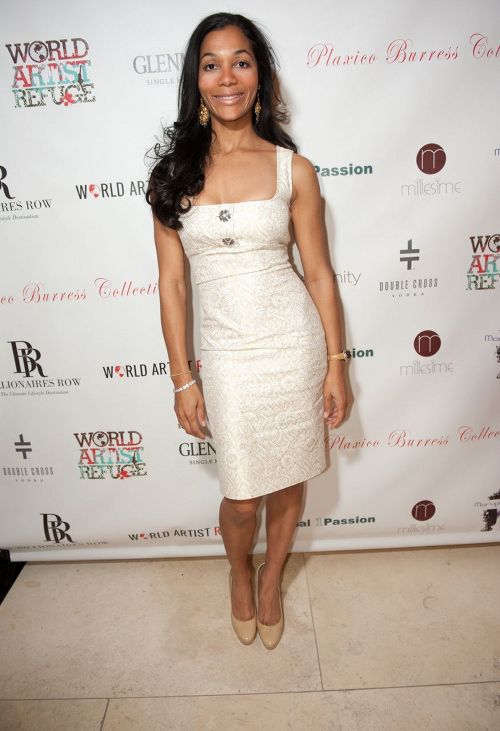 The event encompassed the art world, the Plaxico Burress collection, stylist Phillip Bloch and more.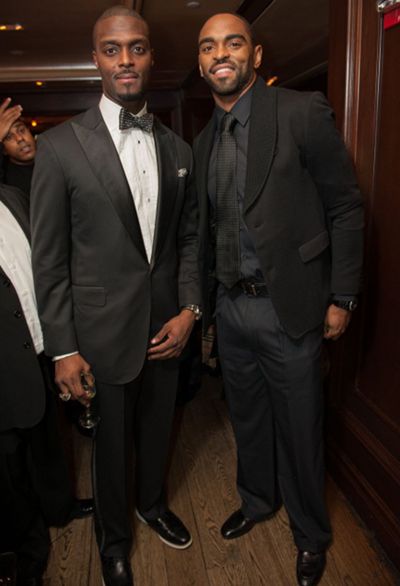 BK Nets baller Alan Anderson was there to support.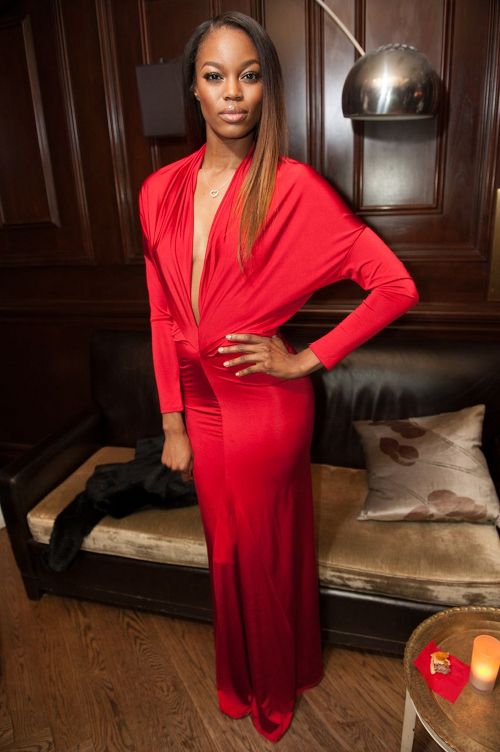 And so was fab chick Eugenia Washington of "ANTM".
And "Fashion Queens" host Bevy Smith showed off her fave assets at the party alongside Chef Roble's co-star Artie Thompson.
Over at the 40/40 club last night: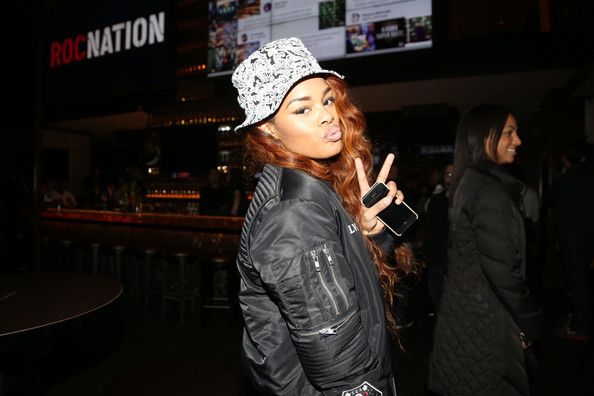 Teyana Taylor and her auburn new 'do rolled to the 'Welcome To New York' party, presented by Roc Nation Sports & Airbnb.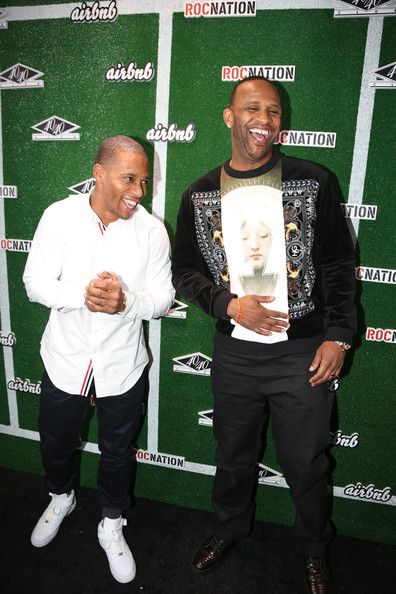 Roc Nation Sports clients Victor Cruz & CC Sabathia laughed it up at the party.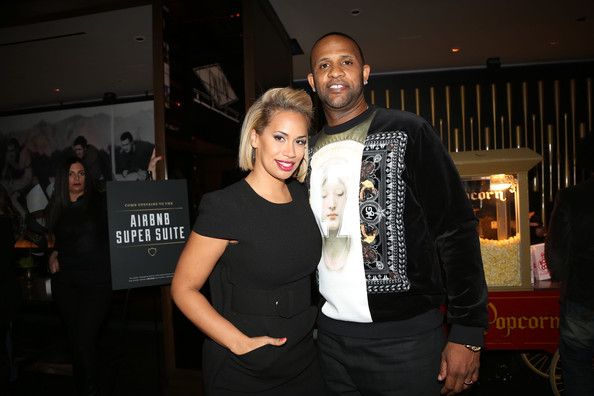 CC's wife was also there to support.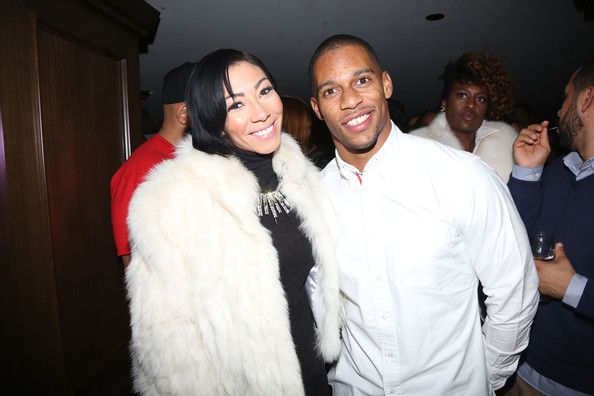 Roc Nation's Bridget Kelly busted out her white fur for the occasion.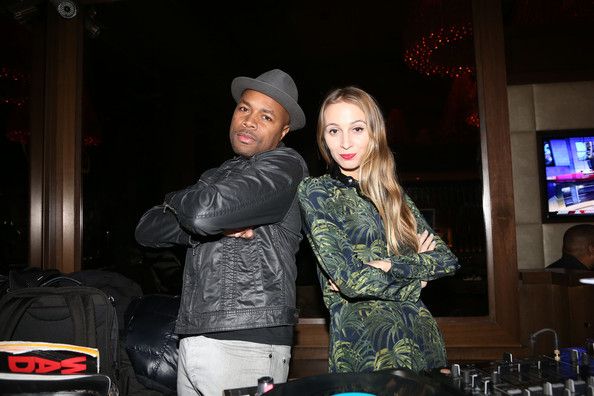 And DJ D-Nice hit the turntables as the DJ.
Over at Manon, hottie QB Colin Kaepernick hit the carpet at KWL's 4th Annual Sports And Entertainment Celebration Honoring NFL's Rising Stars Colin Kaepernick himself and Robin Quinn: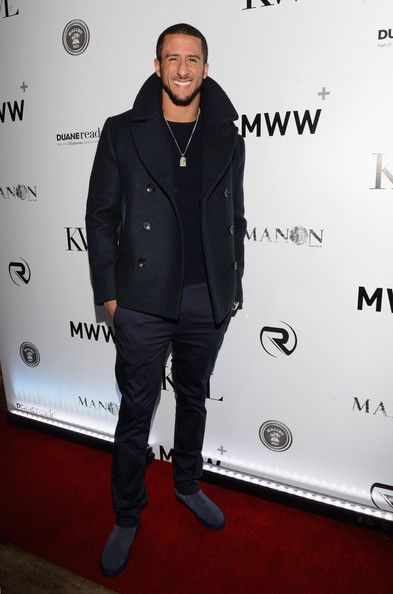 The 49ers QB posed it up with Kevin, Sanya Richards-Ross and Alexandra Burke.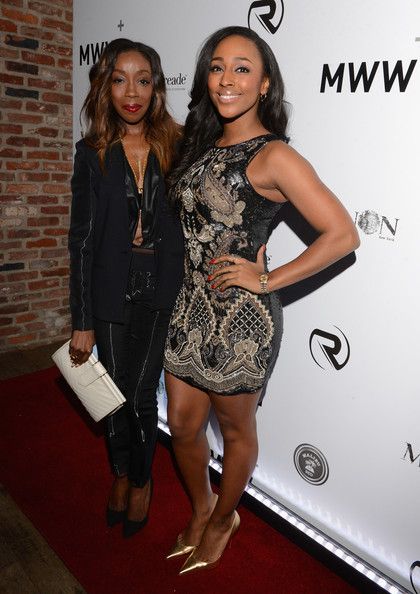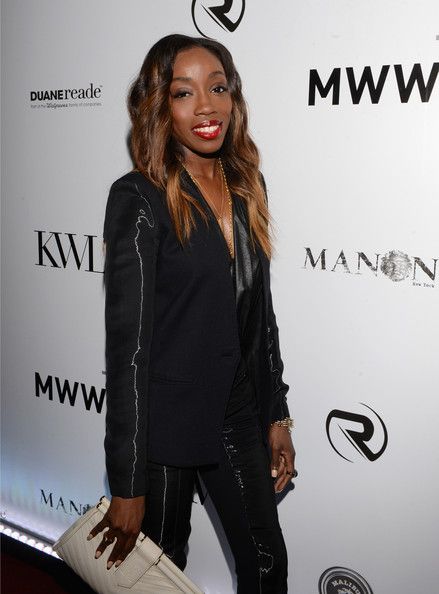 Estelle rocked a cute new 'do for the party.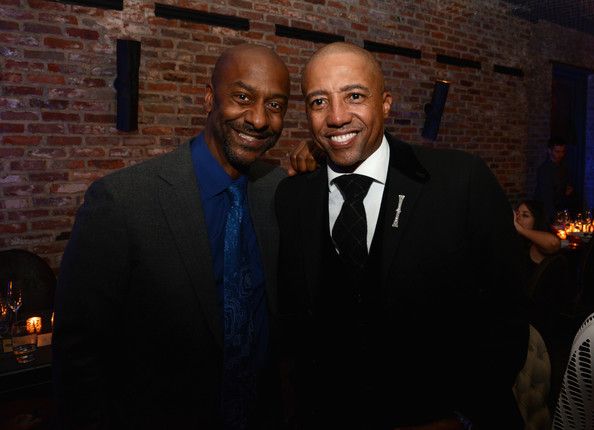 BET honchos Stephen Hill and Debra Lee were there.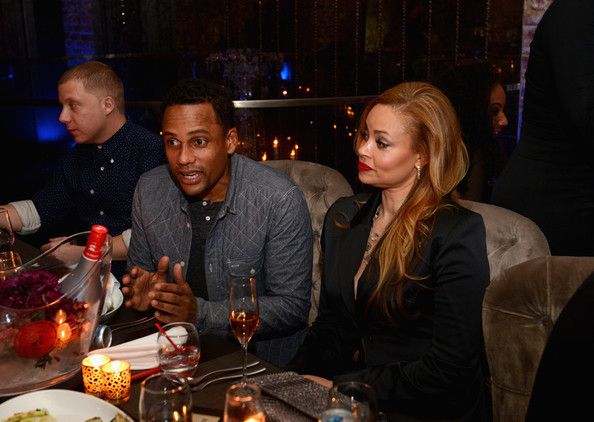 Hill Harper was spotted chopping it up with Gizelle Bryan.
Selita Ebanks kept it chic in all white with actor David Spade.
And besties Gayle King and Kevin Liles also posed it up on the carpet.
Fun times!
Photos: DEVIN ALLEN/Getty
"The Real" Co-Hosts UNVEIL New Promo Pic + Day 26 Discuss Reunion, Danity Kane & More
Posted: 31 Jan 2014 11:07 AM PST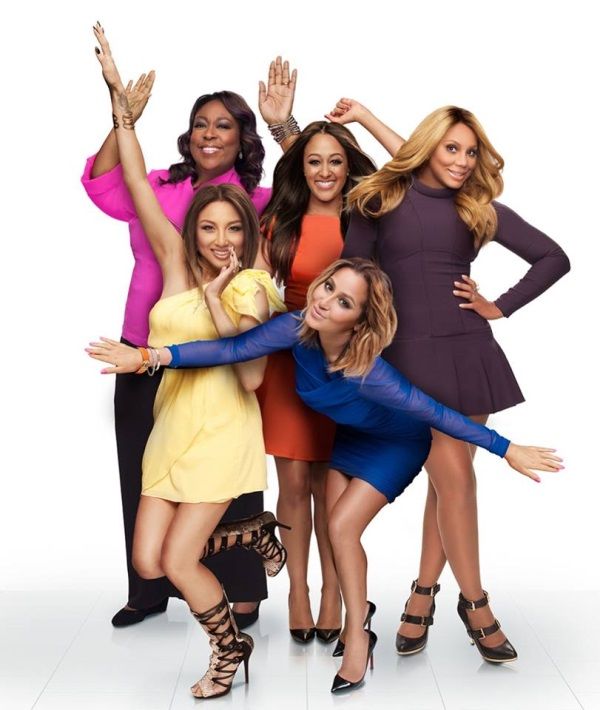 Are you ready for the return of "The Real"? See the co-hosts new promo pic inside and find out why Day 26 decided to reunite and what their future plans are.
The ladies of "The Real" shared a new promo pic via their Facebook page. While they have not revealed an official airdate for their return of the sassy new daytime talk show, expect Tamar, Tamera, Loni, Adrienne and Jeannie on television this fall.
Watch Loni Love's Super Bowl Predictions:
Also.....
Tamar Braxton and her family will appear on "Bethenny" on February 3rd.
In music news...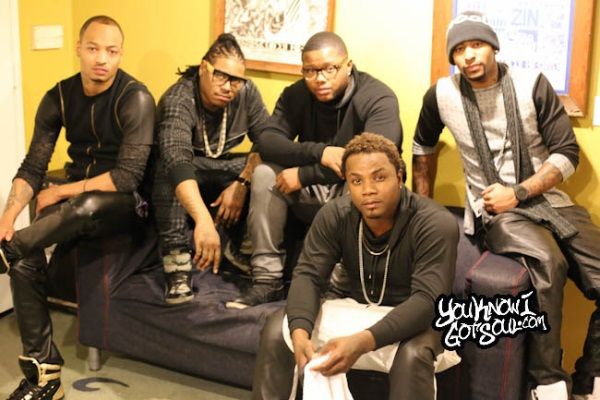 Day 26 is back on the music scene and they've sat for an interview with "You Know I Got Soul" where they discussed their future plans and what brought them back together (hint: It wasn't Danity Kane).
YouKnowIGotSoul: You guys are back together as once again with all 5 original members. What made it happen?

Willie: It all happened from a phone call that was for a tour to get back together. When we got on the phone, we all agreed to do the tour and then from conversations, we decided "Yo let's get back together and make it happen." It was really easy because I personally miss being on the stage with the guys and we felt a vibe even through conversations we were having on the phone, so it locked in from there.

YouKnowIGotSoul: Did all of you guys find that you missed being in a group?

Brian: Hell naw *Laughs*

Que: Well I miss being in a group. It's been 4 years for me, so to get that phone call and to hear the guys excited to get back together, it was definitely like stress off my shoulder because I was focusing on a solo career. I was like "I can put that aside for a little bit and focus on my group." I want to make this thing the hottest thing in America.

YouKnowIGotSoul: You guys also announced an upcoming tour. Talk about that.

Robert: We can't release dates right now, but we are coming to a city near you. This will be one of the most epic reunions in the world. We've had a chance to grow as individuals and now that we're put back together, it's just musical. I can't really say much about the tour, but we are coming to a city near you. Be there or be square. This is the most epic reunion ever.

Brian: It's crazy that the fans are calling it epic.

YouKnowIGotSoul: Do you guys have plans for new music?

Willie: We definitely have a plan for some new music. We actually started getting in the studio now. We actually had a record before called "A New Day" but we scrapped a lot of that stuff because Que wasn't in it. Naturally we'll have a fresh start with it with the chemistry of us 5. It should be epic. It's always epic being in the studio with these guys. They're all amazing vocalists, so it's an honor to be in a group with these guys.

YouKnowIGotSoul: Did Danity Kane's reunion influence your decision at all?

Willie: Nah, not at all. We respect everything they're doing. We are proud and happy that they're getting back together again. Ours had nothing to do with theirs. Our thing was just off conversations and just talking about a tour. We are definitely happy to see them doing their thing, but ours wasn't influenced by them.
Photos via The Real's Facebook/YouKnowIGotSoul/The Real

VIDEO FAB: Big Sean's "Ashley" Ft. Miguel
Posted: 31 Jan 2014 10:01 AM PST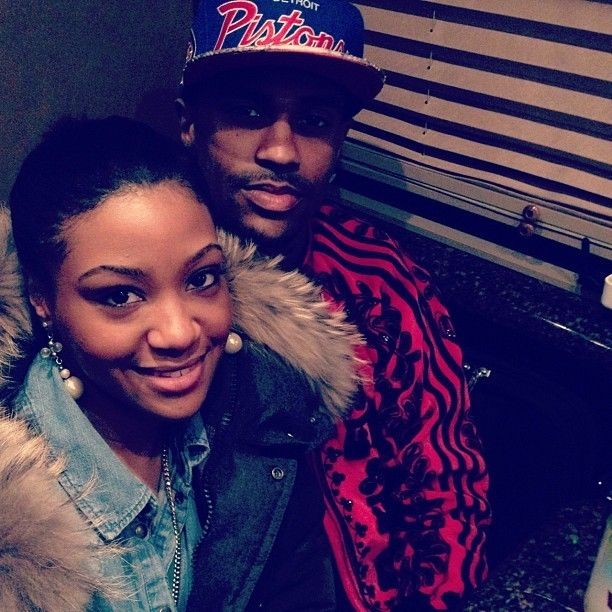 Big Sean's ode to his ex-girlfriend just got the video treatment. Check out the visuals for "Ashley" inside....
Before he proposed to "Glee" star Naya Rivera, he had a girlfriend named Ashley who was down from day one. They split in 2013, just before he went full force with a relationship with Naya. But he still had some things to get off his chest about how and why he loved Ashley.
*UPDATE: Sean said about the song in a statement today:
Ashley was the 1st song I wrote for HOF 2 years ago.

We all know I'm in a different place in my life today and I could not be more happy.

I know the record is a fan favorite so we let our imagination run wild with the visual.

Thank you for the support and as you can see from the #1stquarter freestyle, we're working on new music/videos.
The "Ashley" track appears on Sean's Hall of Fame album. Check out the video all about a tumultuous relationship below: