---
SPOTTED: The Carters Roll To The Salsa & Merengue Club In The Dominican Republic
Posted: 09 Feb 2014 09:00 AM PST
The Carters are on the move again. The couple took a break from the frozen tundra that is NYC to head to the warm weather of the Dominican Republic. And they had Roc Nation Sports client & DR native Robinson Cano along with them.
Pics and video of the couple hitting the club for some salsa and merengue inside....
The Carters were snapped walking through Euphoria Club in Santo Domingo, DR Saturday night...and it looks like Julian had to be on top of his security ish that night.
Lots of fans bombarded the couple (peep Jay's face) and Beyonce looked happy as usual and even posed it up with the stilt walkers: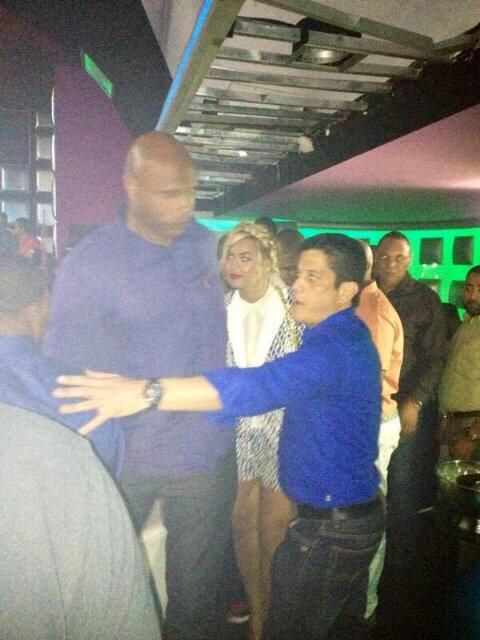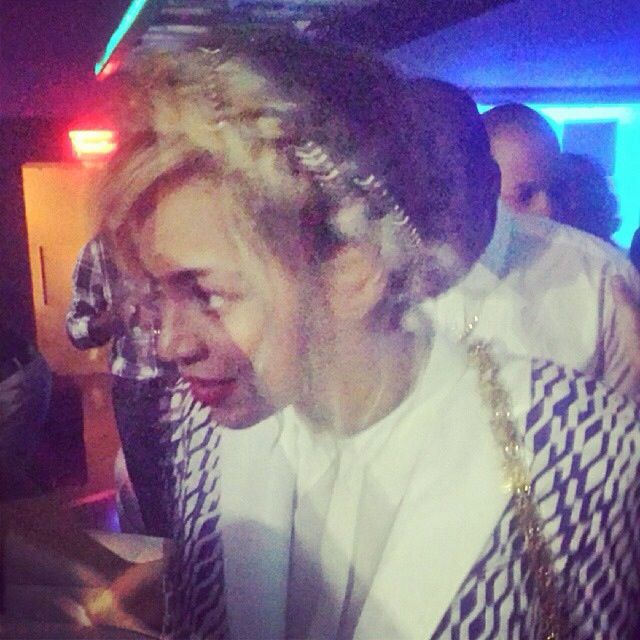 Check out some (super dark) video of Jay & Bey dancing it up behind their wall of security:
They were also spotted in a shadowy pic upon arrival with Blue Ivy: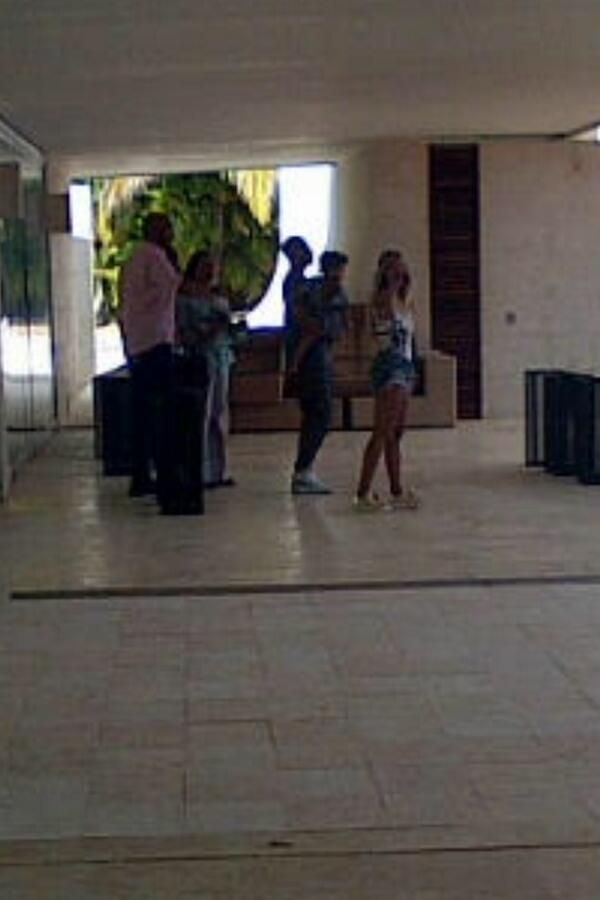 Fun times! Bey will be headed to Glasgow, UK soon to kick off the next leg of her Mrs. Carter Show World Tour on February 20th. And Jay just recently wrapped his Magna Carter Holy Grail tour.
BONUS: Check out Bey jumping off the side of a boat...with her husband rooting her on...during a recent vacay:
Photos & Video: @Team_S_C's Twitter, @b3ltreonice's IG, @Beyonce_Info's Twitter, Beyonce's Tumblr

KEEPING UP WITH THE SMITHS: Jaden Smith Out To Lunch With Kylie Jenner + Will Smith DECLINES "Independence Day" Sequel
Posted: 09 Feb 2014 08:25 AM PST
Jaden Smith and "friend" Kylie Jenner were spotted lunching while Will Smith announced some big movie news. Keep up with the Smiths inside....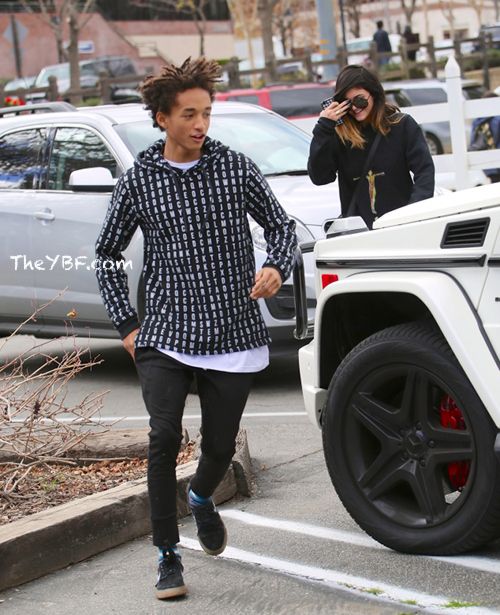 Jaden Smith, whom we last saw jumping out of a plane, has safely landed back on solid ground and into the arms of constant companion Kylie Jenner. Of course.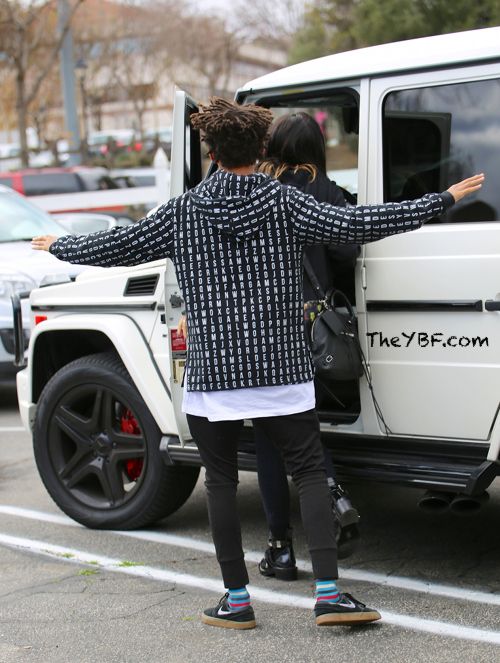 Jaden escorted Kylie back to her Range Rover following their lunch at Pedalers Fork restaurant in Calabasas on Saturday. These two do a lot of out-and-aboutness to only be 16.
At the movies....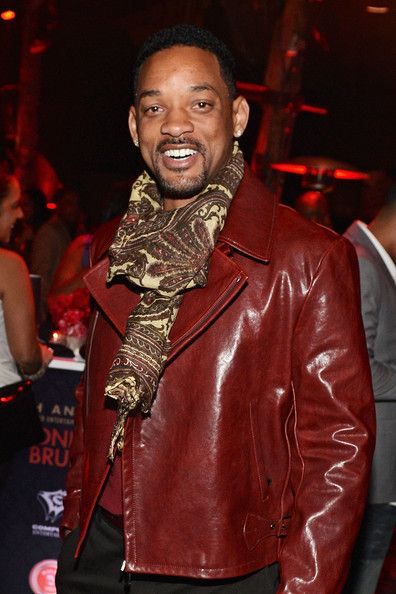 Deadline reports that Jaden's dad Will Smith informed execs at FOX that he won't be returning for their anticipated Independence Day sequel (expected July 4th, 2016). The original, which went on to gross $815M worldwide, helped cement Will as the world's most bankable actor. News of Will's rejection may turn out to be the golden ticket for Michael B. Jordan.
Rumor has it that execs are now looking at the Fruitvale Station star to fill Will's shoes. It could work...
Photos via Getty Images/Splash
DIVALICIOUS: Mariah Carey And Her Boobs Do The Most At The 2014 BET Honors
Posted: 09 Feb 2014 07:30 AM PST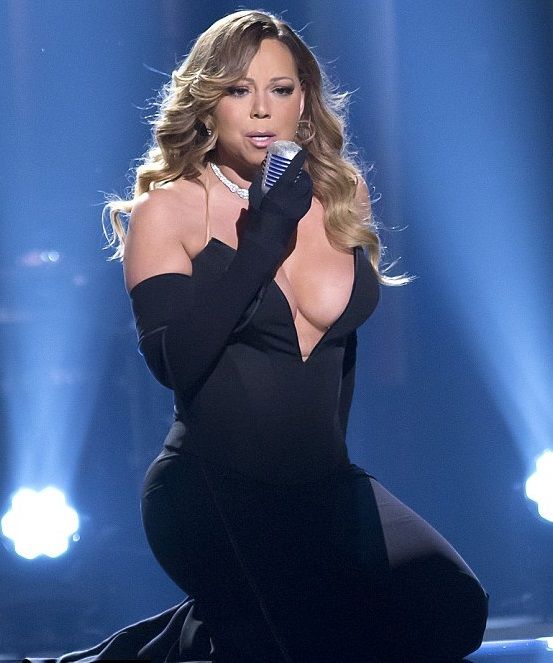 Mariah Carey slid atop a black piano and performed her new single for a star-studded crowd at last night's taping of the 2104 BET Honors. Get inside deets about Mimi's performance before it airs...
The 2014 BET Honors were taped at Warner Theatre in Washington, DC last night and TheYBF.com was on the scene for all of the festivities and dramatics...and by dramatics, we mean the ENTRANCE of Mariah Carey. Although Wayne Brady hosted the show, he WAS NOT the first person that the audience laid their eyes on.
The lights go down. You hear rumblings. Wheels. Suddenly....the lights come up.....and Mariah Carey is just there, perched atop a fancy black piano in a dress so tight, so low-cut that you see her heart pounding (and maybe a nipple...we can't really tell).
It appeared that Mariah lip synced her new song. No shade. Chick probably couldn't breathe. But she looked good.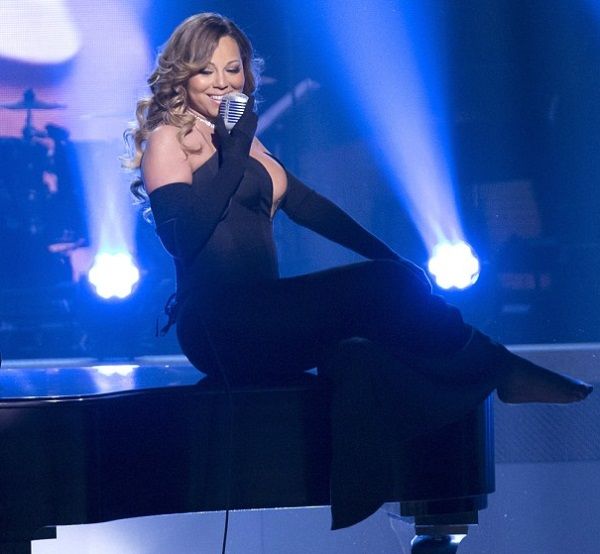 After the performance, the light went back down, and they presumably rolled her back off the stage. Apparently she wanted no one to see that circus act of dismounting.
The real BET Honors should go to the crew who helped her along. Others performs were Jennifer Hudson, Janelle Monae, Tamar Braxton and Smokey Robinson .

The 2014 "BET HONORS" will be hosted by Wayne Brady and will air on BET Networks on Monday, February 24 at 9PM ET.
Photos via Splash
CANCELLED! Promoter NIXES Controversial Zimmerman VS. DMX 'Celebrity Boxing Match'
Posted: 08 Feb 2014 03:08 PM PST
Hold off on your boycotts, petitions and Twitter outrage. Because the promoter of that tacky "Celebrity Boxing Match" between George Zimmerman and DMX has just cancelled it....
Boxing promoter Damon Feldman just told the world that he has cancelled that horrible idea of a boxing match between George Zimmerman and rapper DMX. He tweeted this evening:
All you people are right

— Damon Feldman (@hollywoodbox11) February 8, 2014
I want to thank everyone for the good n bad comments I've made the choice to cancel the fight w George Zimmermann more to life then money

— Damon Feldman (@hollywoodbox11) February 8, 2014
He also posted the below tweets, according to Deadspin, but it appears he has deleted them:
The George Zimmerman fight is canceled I'm sorry for anyone I hurt with this but this was a very big opportunity thank you

It was my decision to cancel the george zimmerman fight it was worth a lot of money to me but people's feelings meant more to me I walked away from av [sic] million dollar payday with this fight but to be honest I'd rather be happy and make people happy thank you
Reportedly, this Feldman guy likes to put on "celebrity boxing matches" that he reporteldy says are on the level of the WWE...so take that how you want. It's very possible he got out of this exactly what he may have wanted: attention.
Photos: Damon's Twitter/FAME
SPOTTED: Rihanna & Drake Sneaking Out The Back Of The Club In L.A.....
Posted: 08 Feb 2014 11:55 AM PST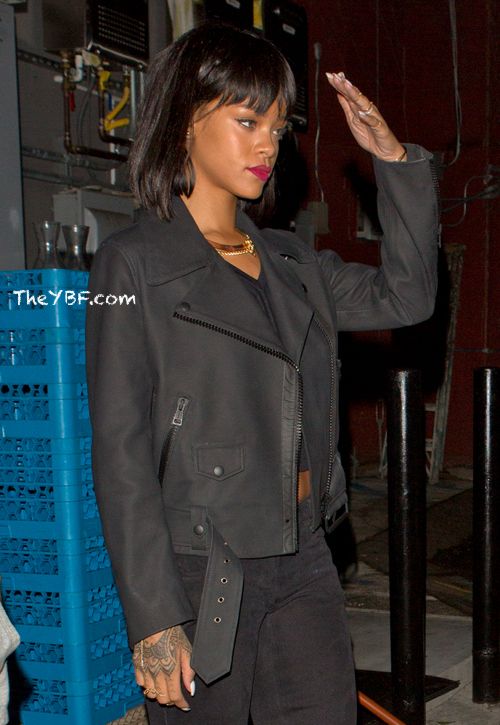 Rihanna is spending her days partying it up in L.A. And it seems her off/on romance with Drake...is still on. But in secret of course. Pics of the two sneaking out the same nightclub last night inside....
They're always rumored to be "dating", and we use that term loosely. And often times they're spotted trying to cover up the fact they're partying together. Lats night was no different. "Can't Remember To Forget You" singer Rihanna and "Trophies" rapper Drake were seen leaving Hooray Henry's Nightclub in West Hollywood via the back exit...only seconds apart. Both singers had massive bodyguards escorting as they left the club: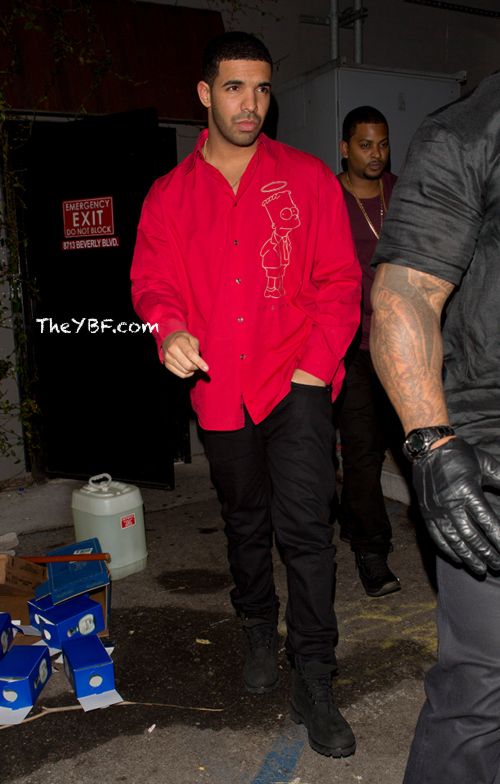 Rihanna, in her Alaia heels, had her bestie Melissa by her side. And Drake rocked his Bart Simpson shirt while leaving out around the same time Rih & Melissa did.
These two....
Photos: Splash
Kendrick Lamar -- Living It Up With The Locals In South Africa
Posted: 08 Feb 2014 11:21 AM PST
He's Kendrick Lamar. And before he rocks the stage in your city, he's likely partying it up and giving back to the locals. We've got pics and deets about one of our fave Cali rappers living it up in South Africa inside...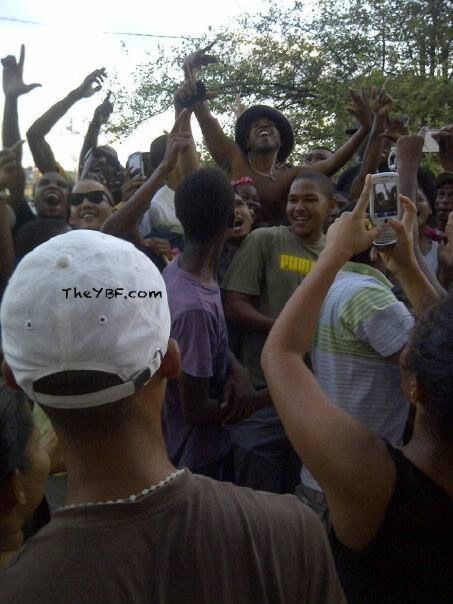 When Kendrick Lamar brought his tour to Durban, South Africa this weekend, he decided to give back in a major way before hitting the stage.
Our sources tell us Kendrick, who was "really friendly and nice," dipped into one of the lower socioeconomic areas called Wentworth yesterday and posed for pics and signed autographs for the locals. And everybody showed him mad love.
We're also told the TDE head honcho handed out free tickets to his show. Nice!
Kendrick, spotted above arriving into South Africa, hits the stage at the Johannesburg Stadium tonight.
Gotta love him.
The Randomness:
1. Diddy gets waitress fired who called him out on Facebook for leaving no tip. STORY
2. Fox's "The X Factor" gets cancelled after three seasons. STORY
DOUBLE DO WE LOVE IT: Angela Simmons In White At Charlotte Ronson + June Ambrose's Marc Jacobs Pencil Skirt & Fur
Posted: 08 Feb 2014 09:25 AM PST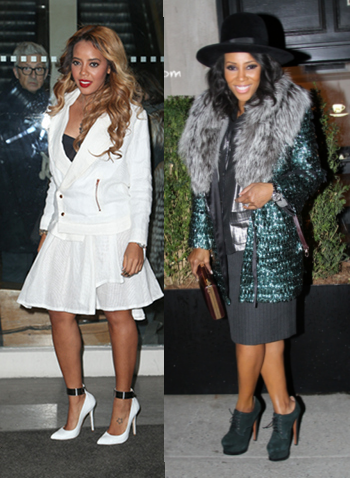 We have a DOUBLE dose of "Do We Love It", since it is NYFW afterall. See Angela Simmons and June Ambrose inside...
Angela Simmons stepped out in a white jacket and a flirty white skirt when she attended the Charlotte Ronson Fall 2014 presentation yesterday.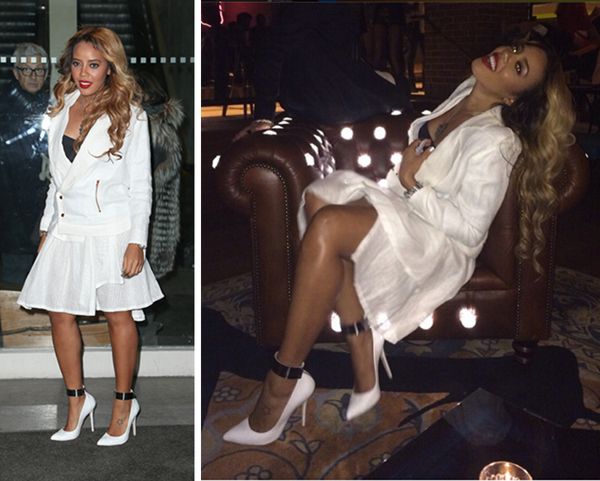 In her flicks, she tossed back her blonde hair and showed off her FW look. She completed the look with a black blouse and white heels.
Also.......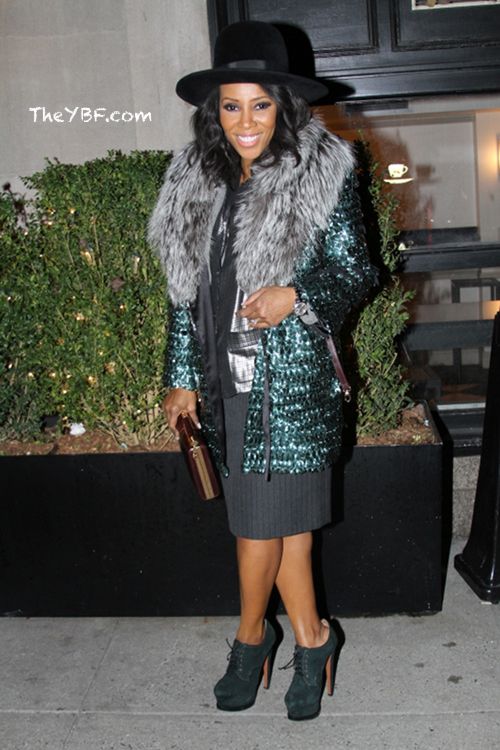 Stylist June Ambrose was spotted at the Lincoln Center. She described her outfit to The Cut saying, "I love texture. Today was all about playing with texture, from the beautiful alligator clutch to the palettes on the sequined jacket, and the fur and the metallic."
Her jacket, skirt and blouse were all by Marc Jacobs. "I wanted to capture a Mod schoolgirl look with the pencil skirt and cardigan. But I wanted it to be a little bit glam, with a nod to the roaring twenties glitz. That's where the cape came in."
Her sweater is from Barneys, while she carried a bag by Tyler Alexander and rocked Azzedine Alaia shoes. The hat was Custom Made From the Chapeau Chateau.
"I wanted a Crown Heights hat, so I had it custom built. I was feeling like Flatbush. This weather has been horrible. It's really windy, so you will see me with a lid every day. As soon as I take my hat off, I'll get a head cold. Plus, it's kind of my trademark. I love punctuation. I have maybe 30 hats."
June topped off her look with a lot of wrist action as well. She wore David Yurman, plus a Hermès bracelet and a diamond bangle from Jacob the Jeweler, and a Rolex. Of course.
DO WE LOVE IT?
Photos via June Ambrose Instagram/Angela Simmons' IG/ Maurice Alexander