---
Rihanna Grabs Dinner With Her Shaggy Fur & Mom In Santa Monica, Reveals How She Nearly Went Bankrupt In 2009
Posted: 12 Feb 2014 08:11 AM PST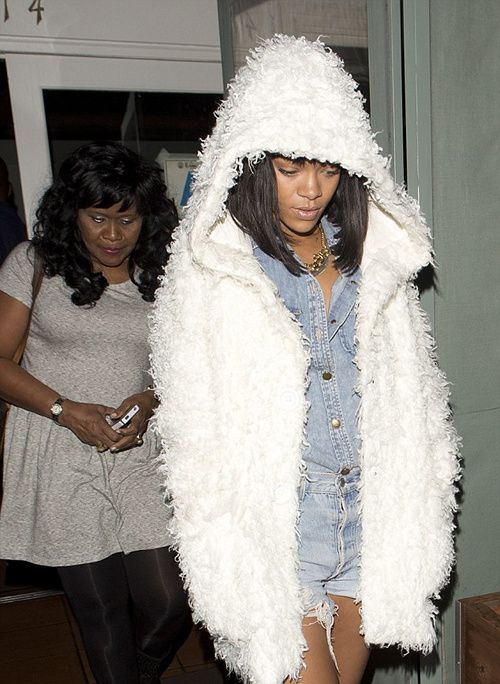 Now we know why this chick works so hard. She's not trying to end up anywhere close to bankruptcy again. Rihanna dined out in Santa Monica as reports about her 2009 financial woes were made public in a new lawsuit. Find out more inside...
While shielding her hair from the Santa Monica weather in a furry white coat, Rihanna stepped out of her fave chic Italian eatery Giorgio Baldi last night.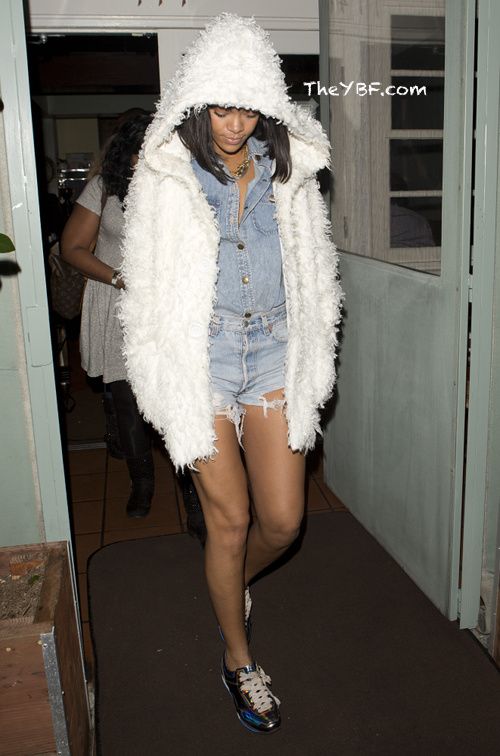 Thanks to a new lawsuit, details about RiRi's near bankruptcy in 2009 have been made public. Though her estimated worth is now sitting pretty around $43M, the new docs blame her accountant for bad financial advice that costs her around $9M (her expenses doubled and her "Last Girl on Earth Tour" lost money). Her bank account went from 11 million to $2 million in a short amount of time. So she wasn't broke by normal people's standards, but it's indeed a drastic mishandling--on someone's end--of hard earned money.
She was close to filing for bankruptcy, and clearly she refuses to let that ever happen again. Now we know why she never stops working....
The Randomness:
1. 1. Toni Braxton and Babyface's LOVE, MARRIAGE & DIVORCE wins #1 R&B and #4 Soundscan Valentine's Week chart debut with sales of 67,000 copies.
Photos via Splash News
MOVIE NIGHT: Joy Bryant, Kevin Hart, Keri Hilson, Letoya Luckett, Michael Ealy & More Hit The "About Last Night" Hollywood Premiere!
Posted: 12 Feb 2014 07:13 AM PST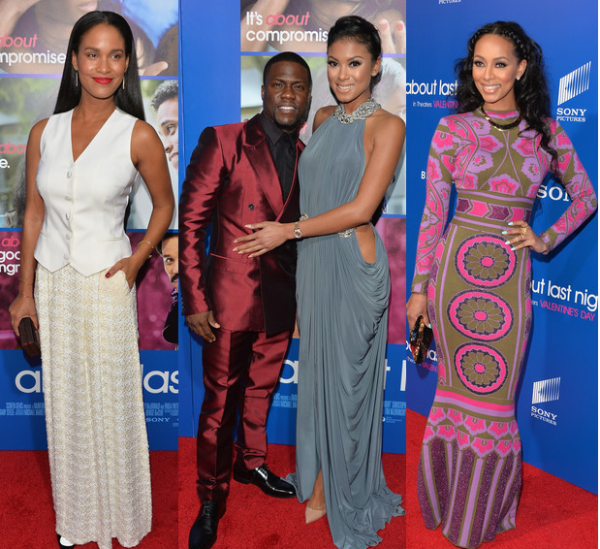 Kevin Hart, Joy Bryant, Michael Ealy and Regina Hall turned out for the Hollywood premiere of their film "About Last Night". Check out the fab photos from the red carpet inside...
Kevin Hart (shown above with girlfriend Eniko Parrish and director Robert Townsend) donned a dapper double-breasted shiny red suit for the Hollywood premiere of his latest rom-com "About Last Night" (in theaters on Valentine's Day). And it worked for him.
Eniko's sexy open-side dress was pretty much perfection as well.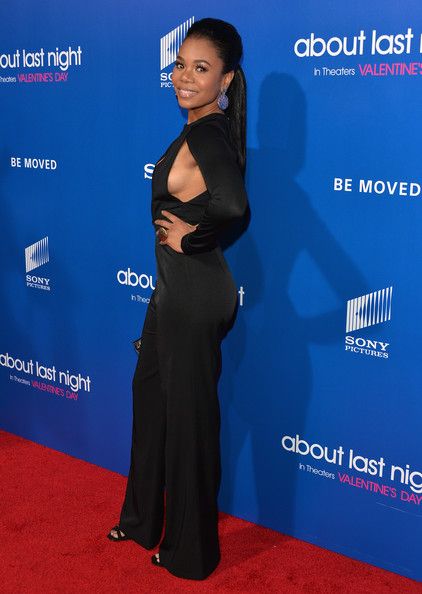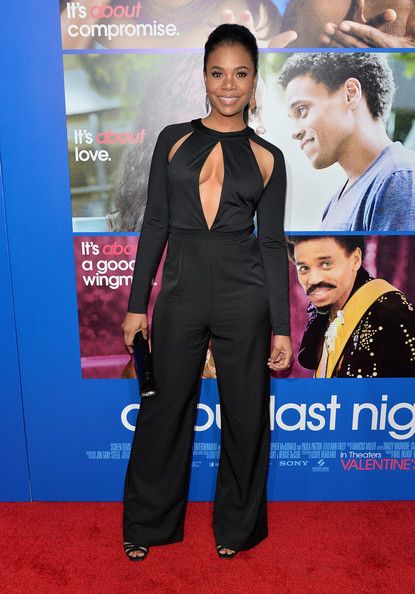 Kevin's co-star, Regina Hall, proudly displayed her hotness during her strut down the red carpet at ArcLight Cinemas Cinerama Dome. And chick knows how to rock a jumpsuit, doesn't she?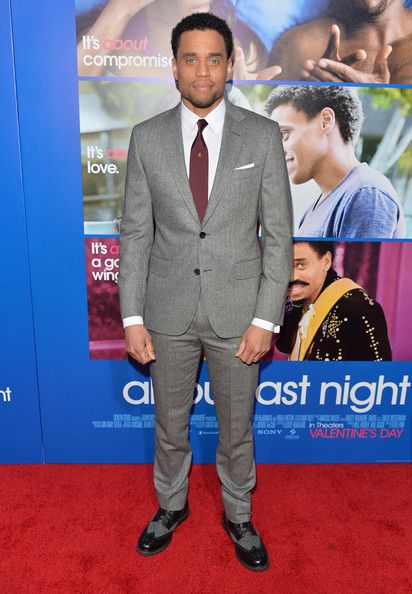 The very sex Michael Ealy, who stars in the film, was also on hand for the premiere (which was a part of The Pan African Film & Arts Festival).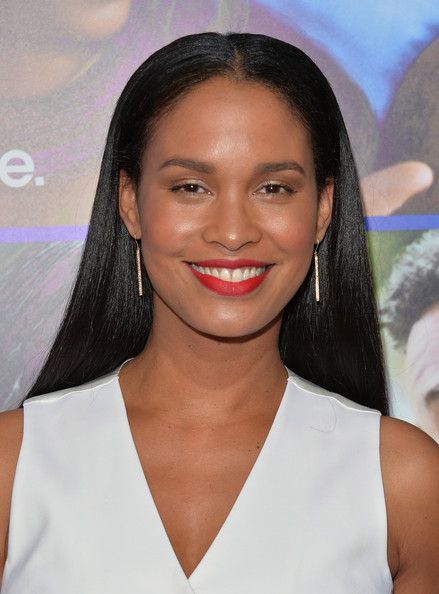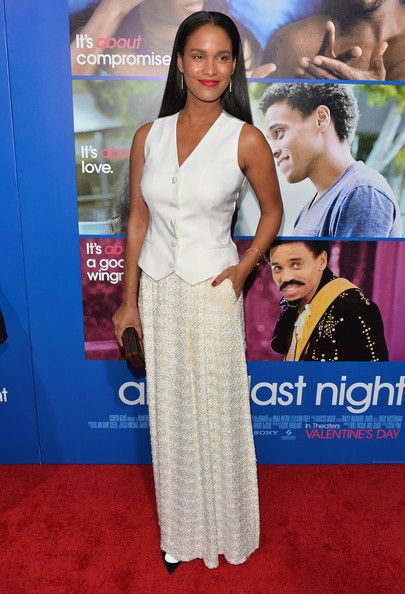 "About Last Night" star Joy Bryant rocked a white maxi skirt and a white vest for the occasion. She often goes for the plain boho chic look, so this look is an upgrade for her.
Look who hit the red carpet! Newly-single Terrell Owens drove in from his $2 Million mansion we're not too sure he got approved for by the bank.
Will Packer posed with Heather Hayslett, whom he proposed to at last year's Essence Festival.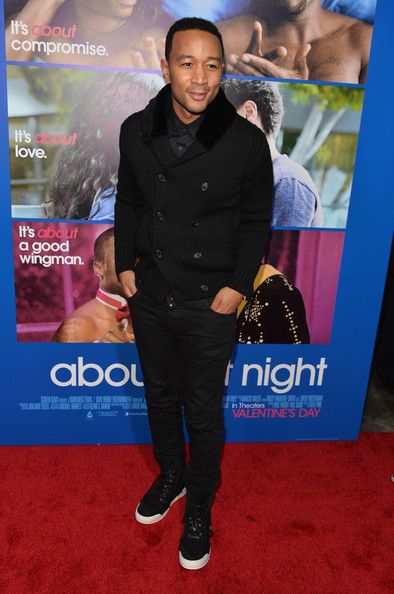 John Legend's sexy track "A Million" is featured on the film's soundtrack.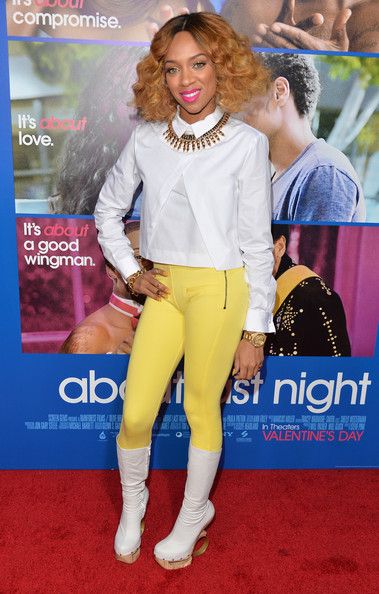 We like Lil' Mama's look. She's really figured out what works for her. And we mean, for HER. If someone else tries to rock this ish, we will have something to say....
Keri Hilson wore a gorgeous form-fitting multi-print gown. Loving the hair, makeup and bdy she's serving these days. Seems like her breakup with fine ass Serge Ibaka is doing her some good. Not sure how that's possible, but just an observation....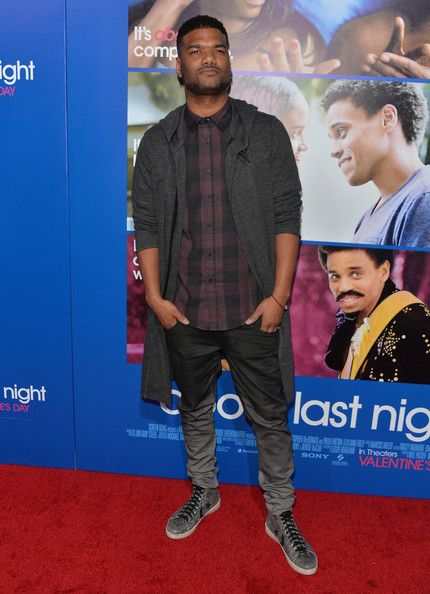 "Singles Ladies" star Damien Wayans posed for the cameras....and looked like Jaden Smith in 15 years.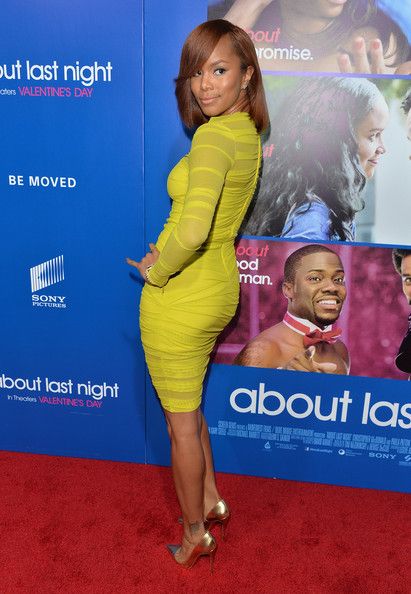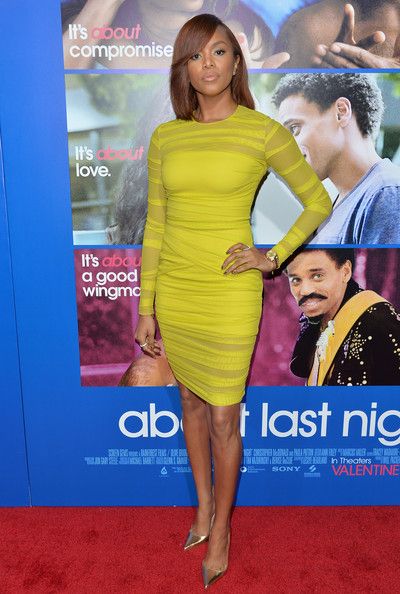 "Single Ladies" star LeToya Luckett dropped her "Don't Make Me Wait" single this week. And looked damn good in the chartreuse bodycon dress for the carpet.
"Raising Whitley" actress Kym Whitley was there. She looks great these days!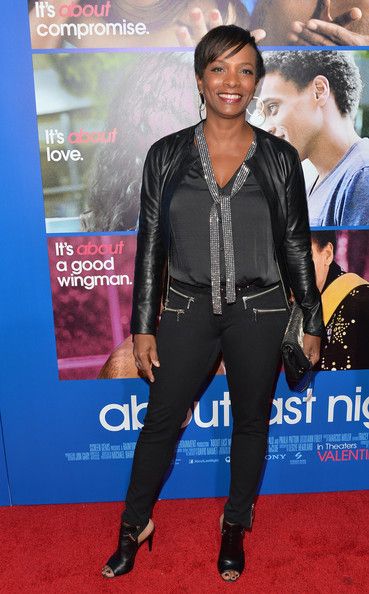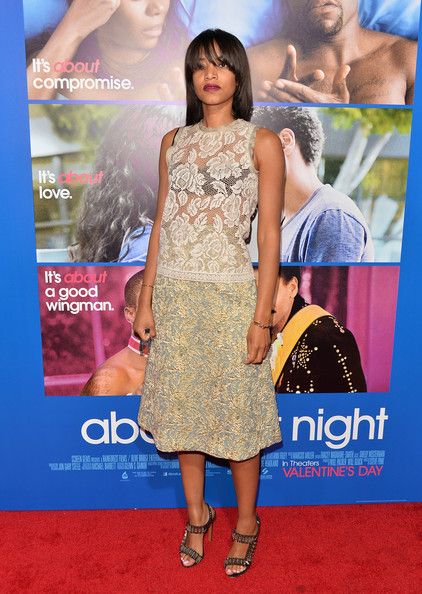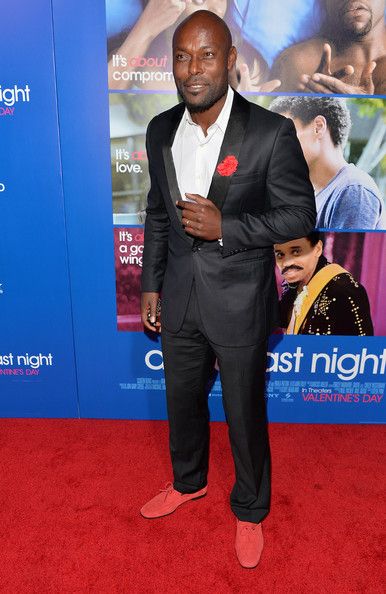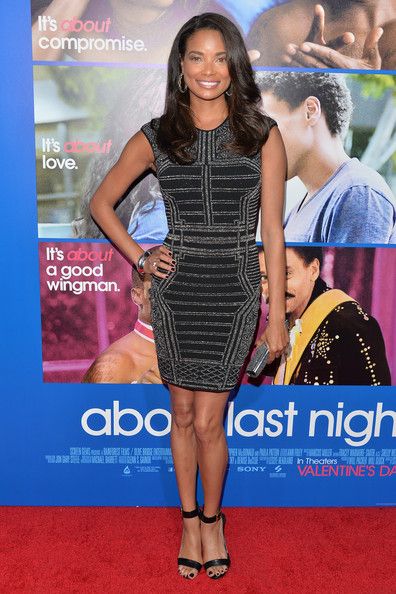 Vanessa Bell Calloway, Alice Smith, Christian Keyes, and Jimmy-Jean Louis, Rochelle Aytes were also among the attendees.
BONUS:
In preparation for All-Star weekend, Kevin Hart and NeYo are arguing over who will bring home the win at this year's All Star Weekend Celebrity Basketball game in New Orleans. Peep the video above.
Photos via Alberto E. Rodriguez/Getty Images North America
DOUBLE DUNK! Michael Jordan & Wife Yvette Welcome Identical Twin Girls
Posted: 12 Feb 2014 06:36 AM PST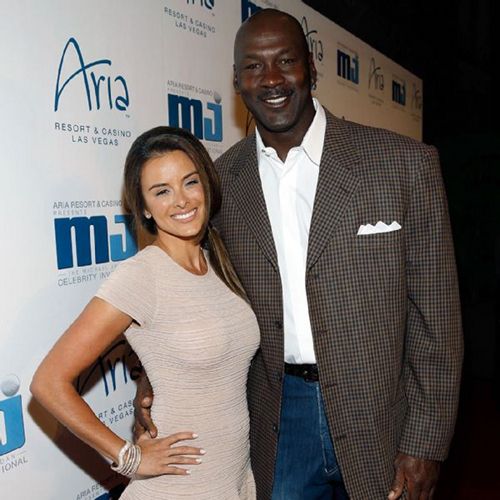 Charlotte Bobcats owner Michael Jordan just expanding his brood of kids from three to five. Deets inside on his special delivery...
50-Year-Old Michael Jordan seems to be constantly expanding his wallet and his family after retiring from the NBA over a decade ago. Yesterday, he and his wife of 1 year, 35-Year-Old Yvette Preito, welcomed their identical twin baby girls.
In a rare occasion, Jordan's spokeswoman Estee Portnoy told The Associated Press, "Yvette Jordan and the babies are doing well and the family is overjoyed at their arrival."
In other good news, Jordan's Bobcats have improved this season and are currently the eight seed in the Eastern conference. Oh, and his 51s birthday is next Monday.
As for what his daughter and two sons think about the new baby girls...they've remained mum about it all. For now...
Photo: Getty
First Lady Michelle Obama GETS GORGE In CAROLINA HERRERA For White House State Dinner, Mary J Blige & More Attend
Posted: 11 Feb 2014 09:43 PM PST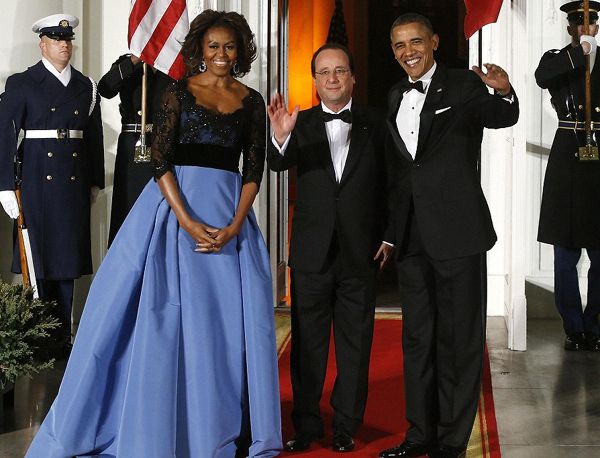 Tuesday night was the big White House State Dinner honoring French President Francois Hollande. And even though Hollande is currently embroiled in his second "alleged" affair that's being exposed in French tabloids, everyone carried on with eating, drinking and being merry.
But forget the French President's reported affair, get into First Lady Michelle Obama's stunning Carolina Herrera look inside...
While welcoming French President Francois Hollande to the North Protico of the White House for Tuesday night's State Dinner, Mrs. O looked amazing in a powder blue and dark navy lace Carolina Herrera number. She paired her look with blue and diamond Sutra earrings, and Mr. President seemed to love what he saw: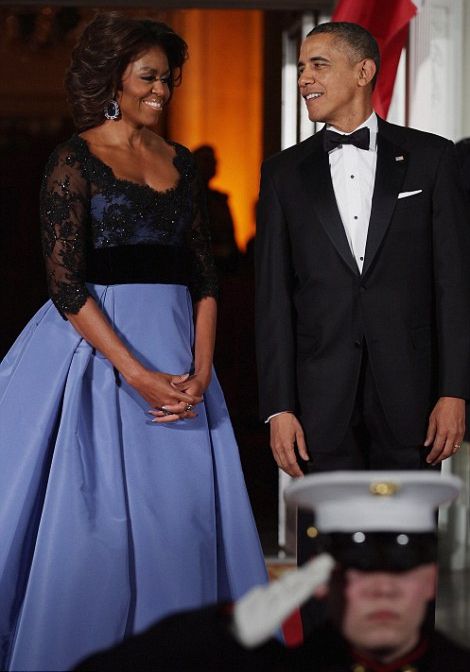 Ugh. How perfect are they?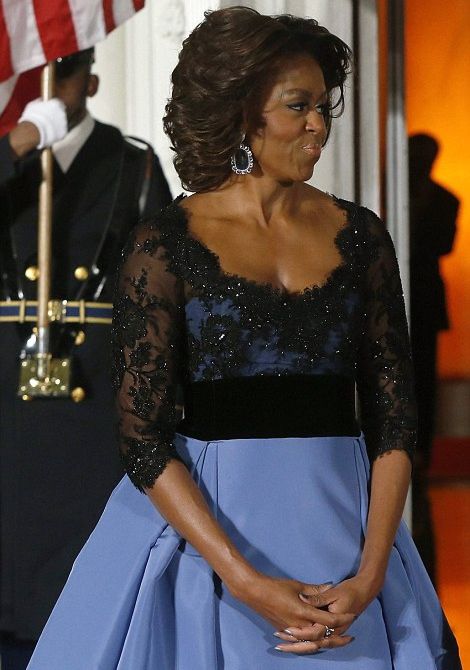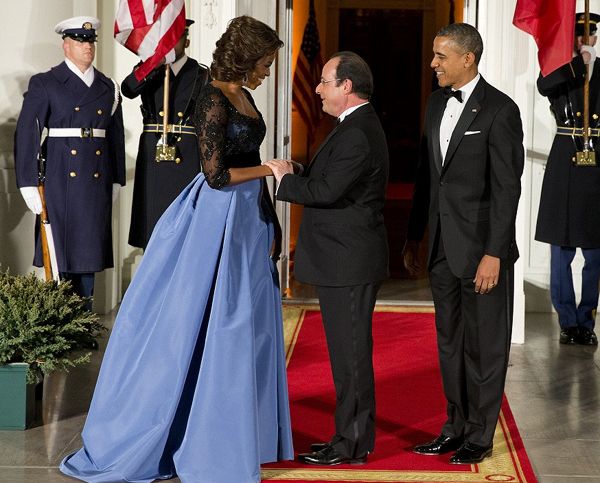 Also in attendance: Bradley Cooper, Julia Louis-Dreyfus, Stephen Colbert, Mindy Kalin, Jason Collins and plenty more.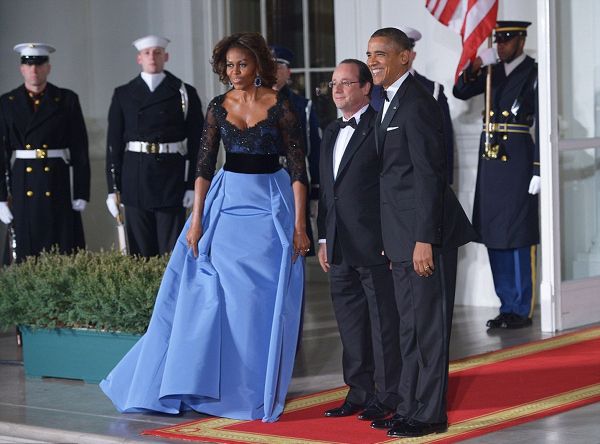 Looking gorgeous, First Couple!
They sandwiched in Hollande at the dinner table, and reportedly cancelled the traditional evening dance--since their guest of honor was flying solo for the evening.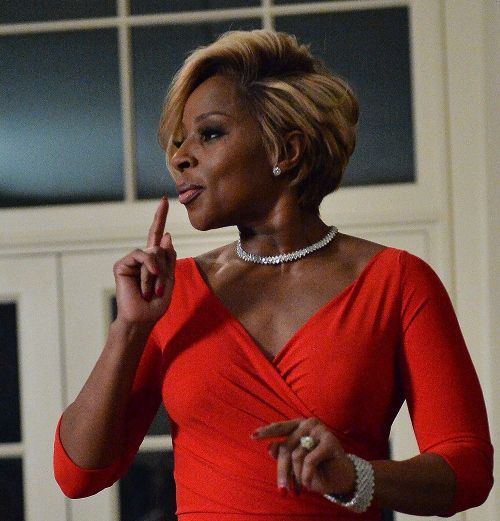 And plenty of celebs nabbed White House invites for the big State Dinner as well, including lady in red Mary J. Blige. And her husband Kendu. Other lucky attendees: Bradley Cooper, Julia Louis-Dreyfus, Stephen Colbert, Mindy Kaling, Jason Collins and more.
BONUS: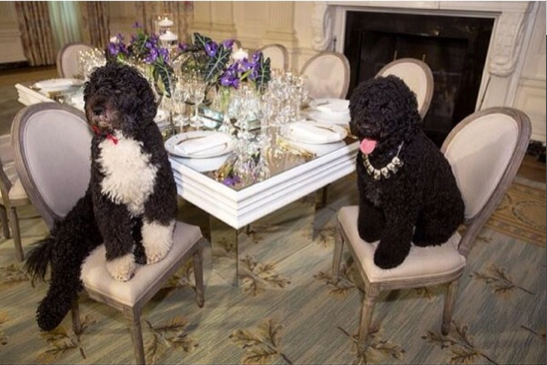 Even First Dogs Bo & Sunny were flawless for the event. Mrs. O posted the above pic before the State Dinner and said, "Bon Appétit ".
Photos: AP/Reuters/Getty
VIDEO FAB: Ashanti's "I Got You" Ft. Rick Ross
Posted: 11 Feb 2014 06:07 PM PST
Ashanti just dropped her video for "I Got It" featuring Rick Ross. Check out the visuals inside...
In preparation of Ashanti releasing her Braveheart album on March 4th, she's giving us the video for her newest single "I Got It." The Eif Rivera-directed flick shows Ashanti's sexy new cropped 'do, a sexy lap dance, and some dancing in her gold bodysuit.
Check out the dark and gritty, yet sexed up video below:
BONUS: A new series via XBox Entertainment Studios loosely based on rapper Nas' life is coming to life. Deadline reports:
Titled Street Dreams, the project, from Jamie Patricof and Lynette Howell's Electric City Entertainment (The Place Beyond The Pines), is set in the 1990s in Long Island's Queensbridge housing complex, where Nas grew up, and takes a look at music, family and the levinetrials and tribulations of the rap game. Street Dreams is being written/directed by Jonathan Levine, who also grew up in New York, spending his formative years in the 1990s. New York in the 90s was the backdrop for his coming of age feature The Wackness, winner of the Audience Award at the 2008 Sundance Film Festival. Street Dreams is now being developed, with Nas involved in the writing and music.
This guy is making major moves in major of ways. Nice!
COUPLED UP: The Carters Keep It Cutesy On Beach Vacay
Posted: 11 Feb 2014 05:38 PM PST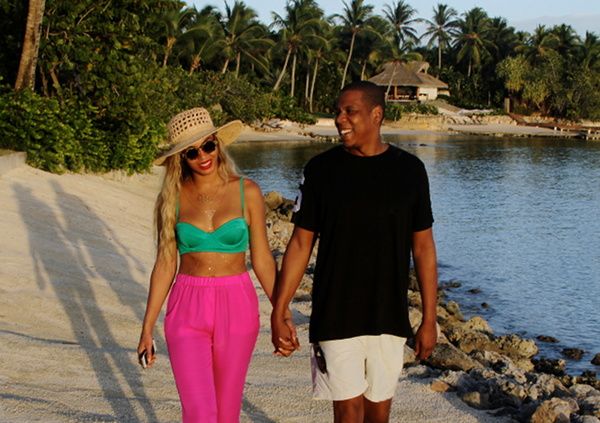 Beyonce shared new pics on Tumblr of Jay Z and Blue Ivy. See them inside....
Mrs. Carter gave us a sneak peek into her sunny & warm recent vacay...which appears to be in the Dominican Republic where they were previously spotted partying at the club. And of course, Bey kept it effortlessly cute while riding motorbikes: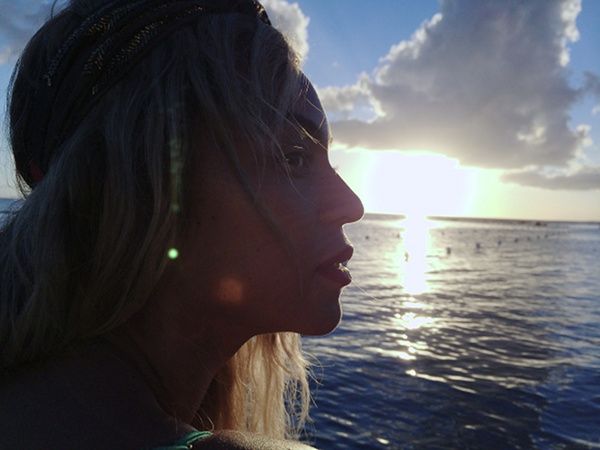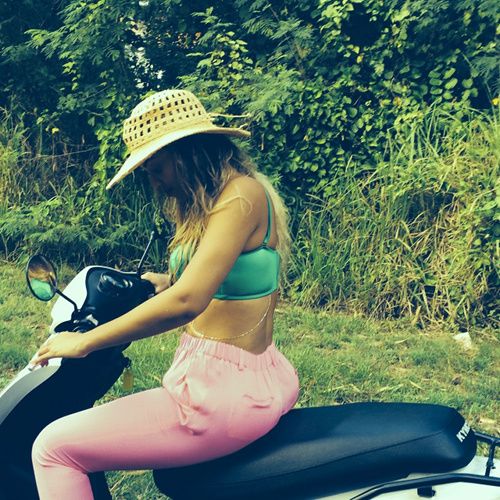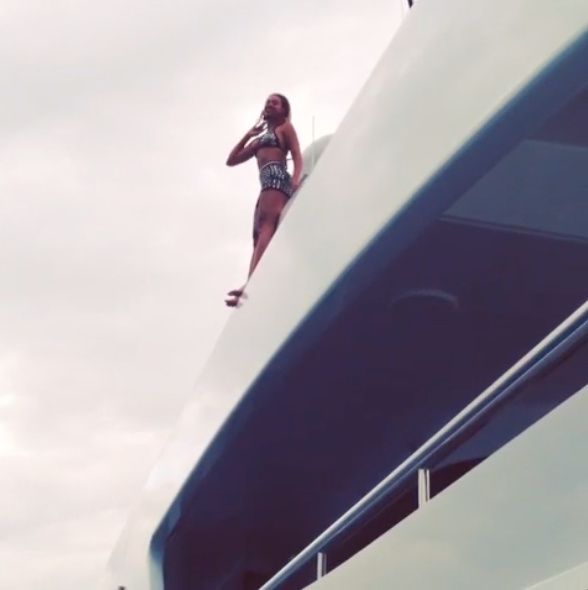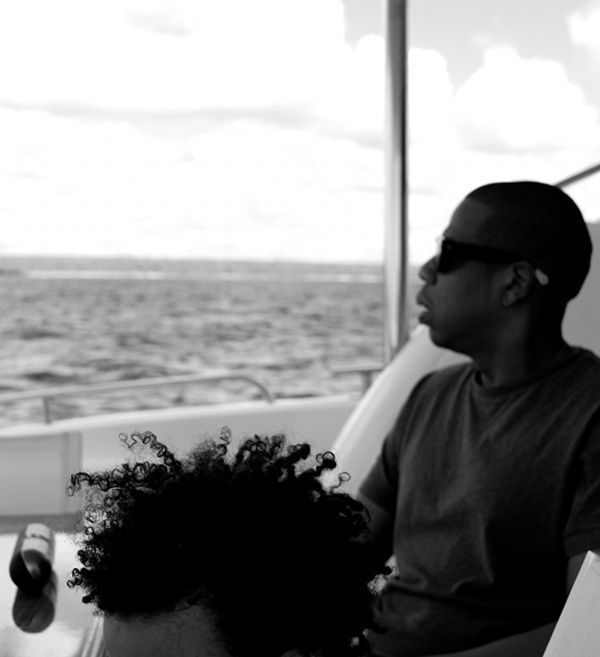 In WTF news, folks over in France were ABSOLUTELY convinced that Beyonce was having an affair with President Obama. Really people? People are REAL mad at this lady's success. SMH....
Photos via Bey's Tumblr
President Obama LAUNCHES "My Brother's Keeper" Initiative For Young Men Of Color + Shaq & Big Sean Enter The Fashion World!
Posted: 11 Feb 2014 03:53 PM PST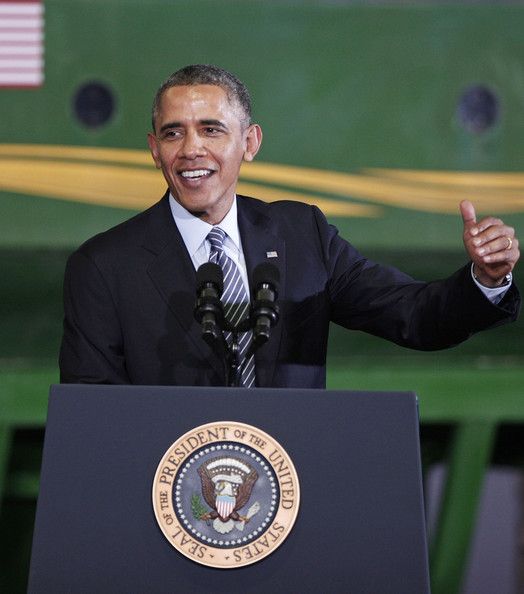 We're all about the YBF fellas doing major things.
President Obama has plans to bolster the lives of young men of color. Get the deets on his initiative inside and see Shaq's new clothing line with Macy's and Big Sean's Aura Gold LOOK BOOK inside..
For anyone thinking our President hasn't done anything for young black men while in office, this is for you.
On Thursday President Obama will announce a new White House initiative called "My Brother's Keeper." "MBK" will test a range of strategies to support young male minorities, taking steps to keep them in school and out of the criminal justice system.
A White House official said, "The effort will seek 'to make sure that every young man of color who is willing to work hard and lift himself up has an opportunity to get ahead and reach his full potential. The initiative will be focused on implementing strategies that are proven to get results."
My Brother's Keeper" would consist of two main parts.
First, businesses and foundations will join together to test strategies across the country. The efforts, he said, will focus "on key moments in the lives of these young men where interventions have been shown to have the greatest impact — things like making sure children arrive at school ready to learn and reducing negative interactions with the criminal justice system."

Second, POTUS will also launch an internal administration effort to more rigorously evaluate what programs work at helping these young men.
More about MBK will be revealed on Thursday during the announcement.
At A Macy's near you.......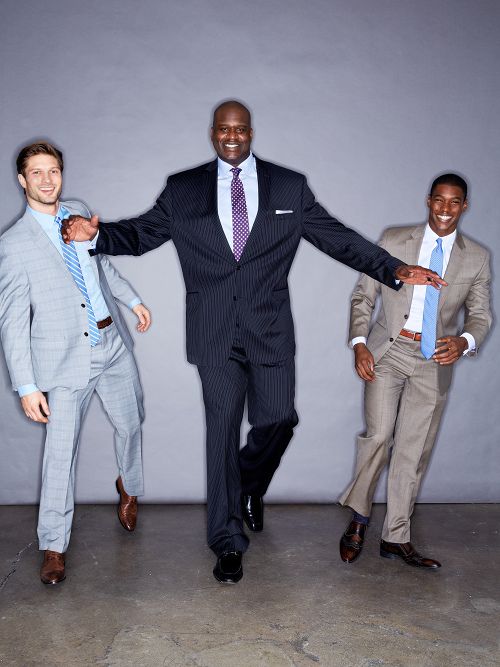 Basketball icon Shaquille O'Neal and Peerless Clothing have teamed up to launch a fashion menswear collection that will be sold exclusively at Macy's. The collection will come in sizes from regular to Big & Tall.
The collection will hit 100 Macy's stores and macys.com starting mid-February, and will include suit separates and sport coats.
"Shaq is one of the biggest stars in sports with a huge fan base and following. A favorite celebrity and personality who is larger than life. Fans everywhere love Shaq for his athletic accomplishments, and his successful foray into music, movies, television and business. They love his style, passion and charisma," said Ronny Wurtzburger, President of Peerless Clothing."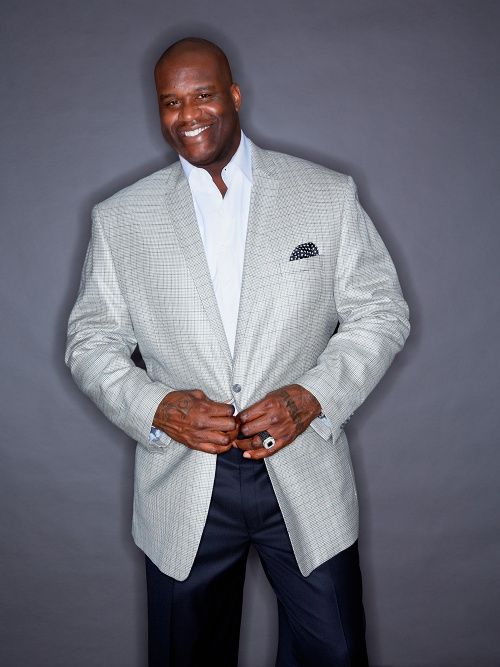 Shaq added,
"My interest in developing a menswear collection was based on the lack of fashion choices for Big & Tall customers and the higher prices for larger size suits. I also was frustrated that I had to go to a Big & Tall store rather than shop with my friends at the local department or specialty store. I originally wanted to develop a more fashion-forward menswear collection at an affordable price. Once Peerless and I developed the collection, the reaction from Macy's was so positive that we decided to make the collection in all sizes."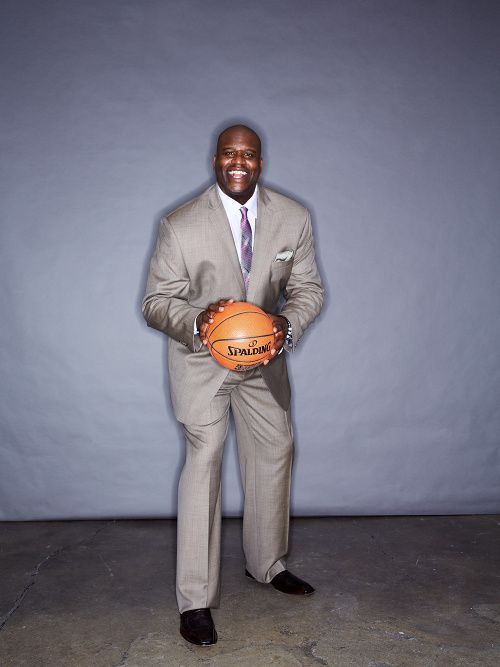 "I am excited and honored to partner with Macy's, an iconic American brand that believes in our community, to launch a collection that will be fun, elegant and classy," said Shaq.
Also in fashion.....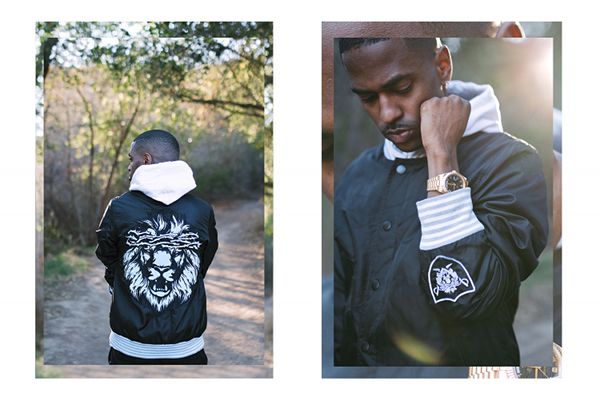 We have a few shots from Big Sean's Aura Gold 2014 Look Book.
Photos via Getty/Marat Shaya
Kenya Moore Says Apollo Is 'ABSOLUTELY' Going To Jail, Tosses Shade At NeNe, Says She's Single (With An African Boyfriend)!
Posted: 11 Feb 2014 03:08 PM PST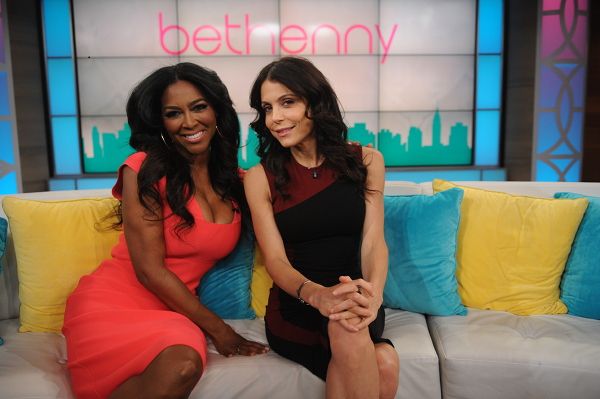 Kenya Moore still isn't finished talking. Now she's coming for Apollo's throat saying he's ABSOLUTELY going to jail...and she's got shade for days for Nene Leakes. Deets inside...
Kenya will appear on "Bethenny" Wednesday, February 12th. And she's still talking out both sides of her mouth saying hse's single, yet she has a boyfriend who lives in Africa (yeah, that same mystery African "Prince").
While she claims "single" means "unmarried"...it just seems like she's playing word games.
I have a boyfriend and I don't go around town telling anyone anything about him that's for sure and not NeNe and the person that she's talking about she's met him so for her to pretend....He's not from Atlanta. We were in Los Angeles and she met him there.

He's from Africa. Who she's (not sure who SHE is) talking about, she's met and he's from Africa. The point is why is she so concerned about my car and everything. If she wants an upgrade she can ask her man to buy her a new car from their shared account.

It is long distance but I am still single, I am not married yet I am still trying to figure it out. Until I am absolutely sure the relationship is reality proof I will continue to keep that private and under wraps.
And she still claims she and Walter had a real relationship:
It wasn't that it wasn't a real relationship I was pushing for something, what I thought he could give me a baby, a marriage. We were obviously dating we were on a trip together but to say that it wasn't real it's unfair and untrue. I realized what I did.
And about that fight, Kenya says that's not THEIR brand (even though the fight gave "RHOA" record ratings of 4.6 million viewers Sunday night).
Well, let me say this…first of all that's not our brand and you know that. Our show is number one because of universal stories. We're watched by blacks, whites, asians, gay, straight, people love our show because they identify with these women, their stories, and they're universal stories, period. And our show is funny. We read people, we keep it moving, we're not a vicious group of people, we certainly don't demean ourselves by hitting one another and coming to blows. And in our defense, it was very embarrassing and I was embarrassed to be a part of that. It's not our brand and that's something that you'll probably something you'll never see from our franchise because we don't need that. We were number one before, we'll be number one after.
And why it's all NeNe's fault:
When I arrived Nene was as we say she seemed like she was on one. Her mood was very foul, she was very vicious toward me and she berated me with insults the moment she walked in the door. She was lit up before I arrived. High percent of her behavior. So it just seemed like it was a setup from the beginning. I had an argument the week prior with another woman that was there, it was resolved. I was over it and all of the questions NeNe was asking were inflammatory and she wouldn't let anything go…very provocative and with the mood and the tone she set. She set the stage.
About her white Bentley she has hinted was from her "man":
I am not saying what it is but I have a new car. My thing is my grandmother instilled in me the best values anyone could ever learn. I would rather have a $10 purse with $100 in it then a $100 purse with $10 in it. So I could care less what they try to add up what I have or what I am paying for anything. I am very secure in what my choices are.
Alrighty then...
Check out all the videos below, and what she had to say about Apollo:
Kelly Rowland Gets Her ZUMBA On....In Heels! + EJ Johnson Serves Fabulosity On "Wendy"
Posted: 11 Feb 2014 02:29 PM PST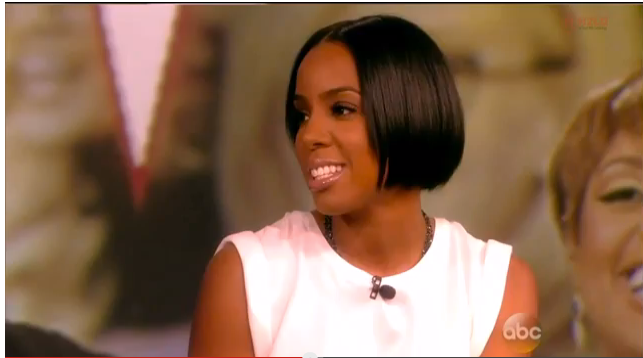 For her birthday, she says she just wants to eat! But first, Kelly Rowland made an appearance on "The View". Check out the hottie working out in heels, plus EJ Johnson serving up fabulosity...
Kelly Rowland brought her new bob to "The View" this morning. And looked stunning as she talked about her wedding plans, her fitness and the cancellation of "X-Factor".
When asked about her fiance Tim Witherspoon, she said:
"He always told [our mutual friend] 'That's my dream girl, I'm going to get with her.' And he did. Good job!"
Awww. Kelly revealed she won't have any guests or bridal party saying, "I want it to be small. I want it to be him and myself and God, and just a beautiful setting and call it a day."
But she says they've both been too busy to make more wedding plans. However, she's not too busy to keep that body looking like pure perfection. She showed the ladies her Zumba routine (part of her fitness plan with Jeanette Jenkins)...and she kept on her heels.
Check it below:
And in case you missed it, "Rich Kids of Beverly Hills" star EJ Johnson hit up "The Wendy Show" yesterday. And we totally love him.
He chatted about his bag & shoe game, being in college in NYC and how he and his sister get a FAT allowance from his legendary dad. Check out the fun interview below:
Kanye West & Kim Kardashian CELEBRATE The 10th Anniversary Of "College Dropout" + Amber Rose OUT TO LUNCH With Kat Von D, New Pics of Baby Bash
Posted: 11 Feb 2014 01:40 PM PST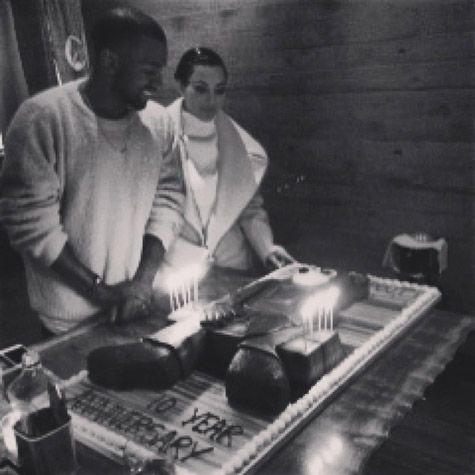 Amber Rose dined out with Kat Von D while Kim Kardashian and Kanye West celebrated the 10th anniversary of "College Dropout." More inside.....
Kanye West and his fiance Kim Kardashian celebrated the tenth anniversary of The College Dropout (our fave Yeezy album to date!) with a private dinner at Nobu on Monday. And Kimmy had a cake in the likeness of his album cover.
The couple celebrated with their closest friends and a huge cake that said "College Dropout – 10 Year Anniversary." Eariler, 'Ye said via a press release, "Ten years later I am still the same kid from Chicago, still dreaming out loud, still banging on the door. The doors may be heavier, but I promise you WE WILL BREAK THEM."
And we're sure he'll keep trying.
On Thursday, Kanye will return to the road with "Yeezus Tour."
Also in the LA area.....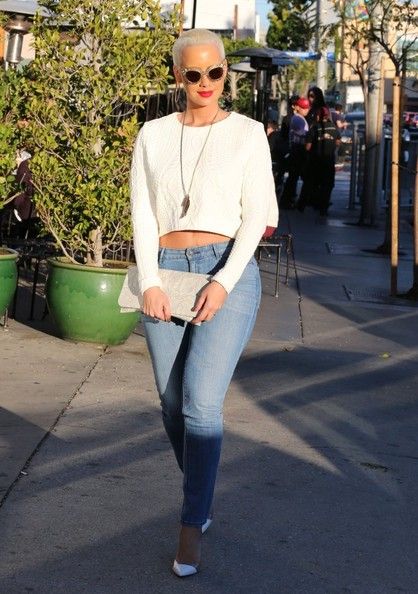 Kanye's ex Amber Rose (now happily married to Wiz Khalifa), was spotted in West Hollywood.
Amber Rose showed off her fit post-baby bod in a pair of skin tight jeans and midfrift baring top.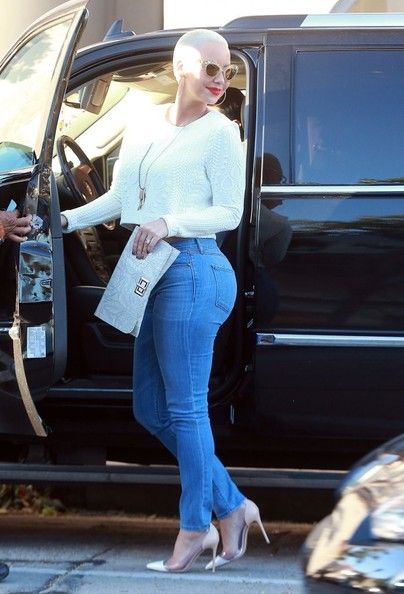 A gaggle of photographers were clamoring to take those pics it seems. Looking good Amber!
Amber had just dined at Urth Caffe with famed tattoo artist Kat Von D. Maybe planning something romantic for Valentine's Day?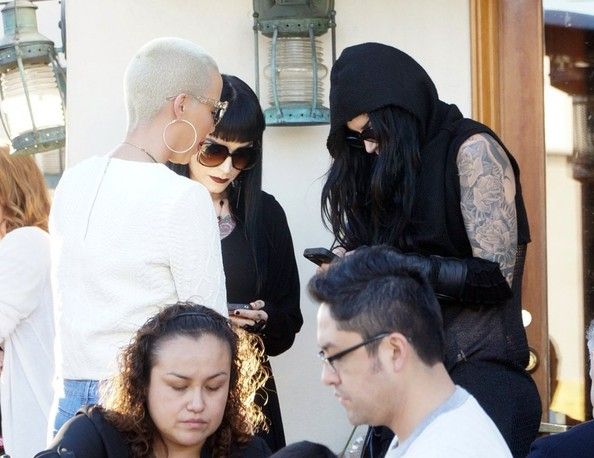 Cutie alert.....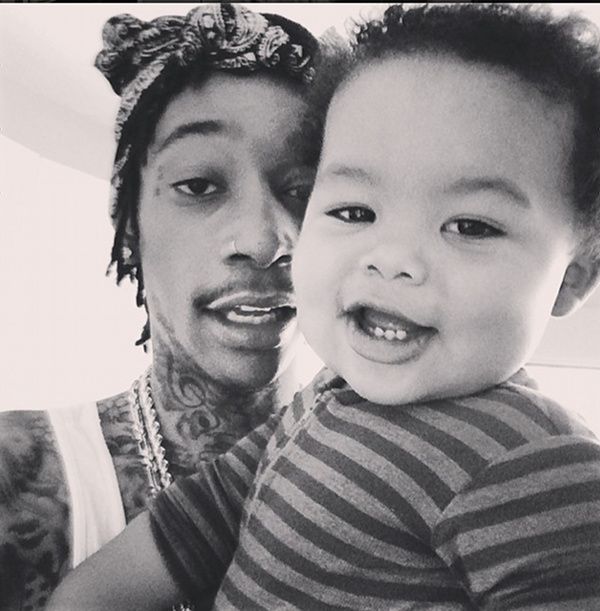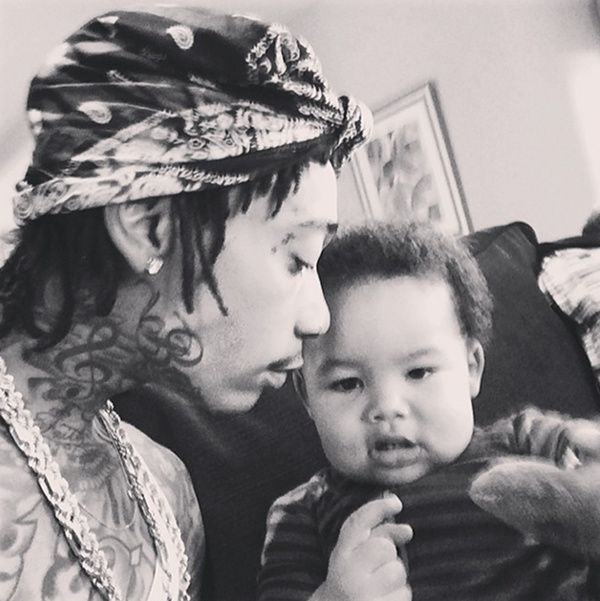 Wiz shared new pics of baby Bash. Look at those cheeks!
BONUS: Check out Wiz's brand new single "We Dem Boyz" below:
Photos via FAME/Ibn Jasper
GET FLASHY: Adrienne Bailon HOSTS Effy Jewelry's 35th Anniversary With Angela Simmons, Selita Ebanks & Ty Hunter
Posted: 11 Feb 2014 12:55 PM PST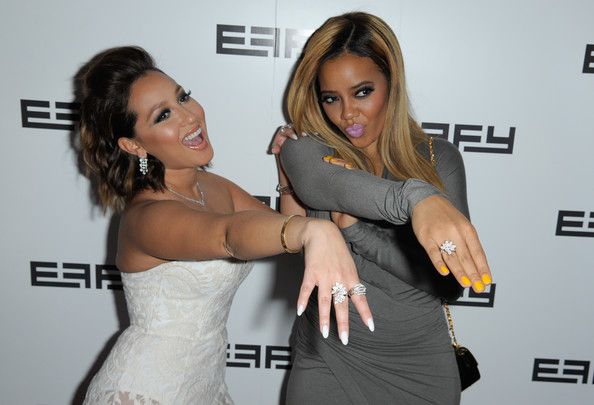 Adrienne Bailon hosted Effy Jewelry's 35th Anniversary Party last night. See which of her famous friends flashed their diamonds with her inside...
Adrienne Bailon stepped out in diamonds and a superb Michael Costello gown last night.
Posing alongside owner Effy Hematian, Adrienne hosted Effy Jewelry's 35th Anniversary Party at the Gramercy Park Hotel. And we're loving the dress.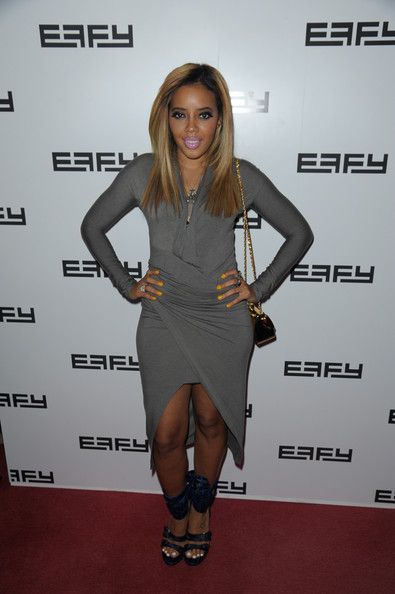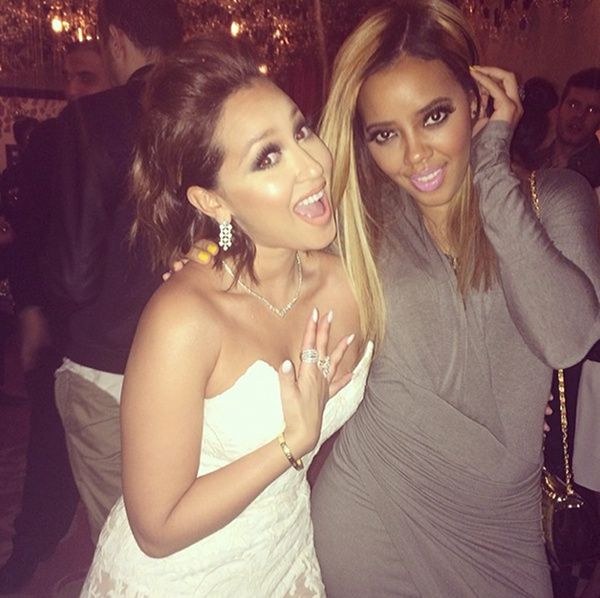 Angela Simmons came out in her pink lipstick to support Adrienne.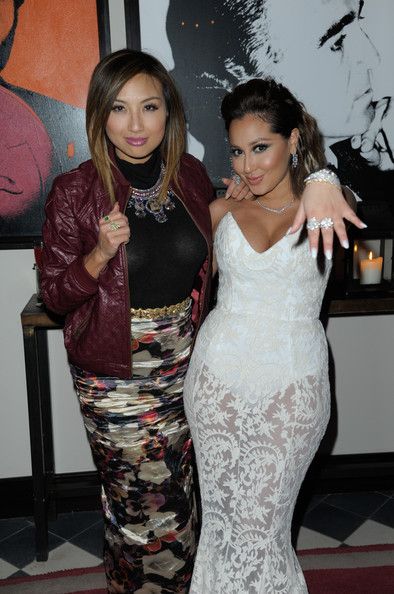 Adrienne showed off some serious diamond-try while smiling with "The Real" co-host Jeannie Mai.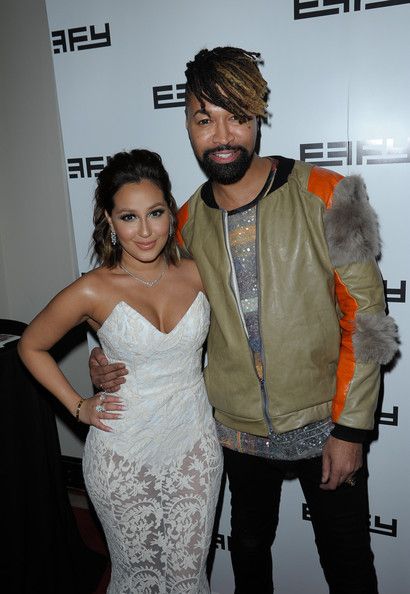 Beyonce's stylist Ty Hunter posed with Adrienne.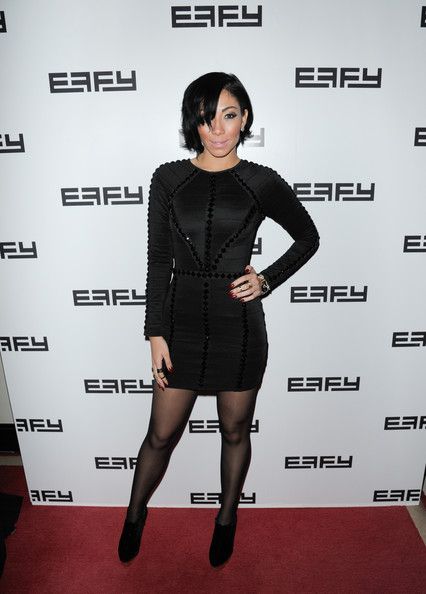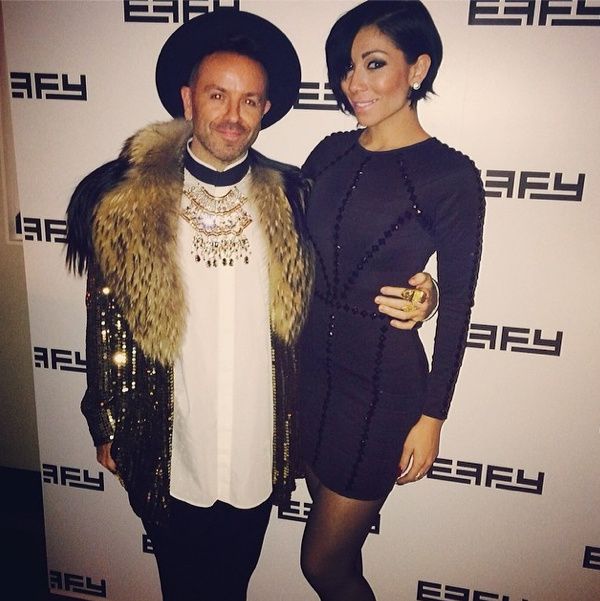 Bridget Kelly made an appearance with the homie, NYC promoter Legendary Damon.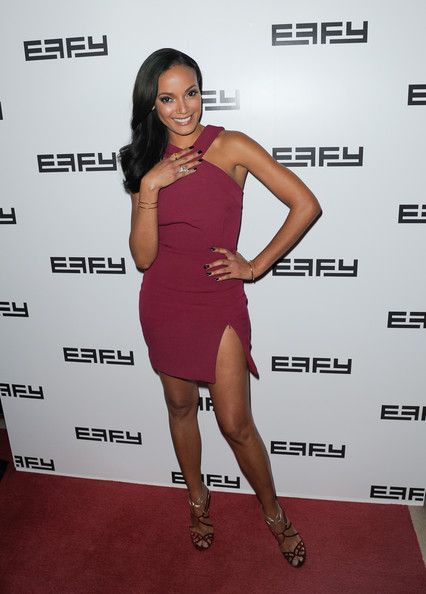 And Selita Ebanks showed off those killer legs.
Fab times!
Photos via Angela Simmons Twitter/Bridget Kelly IG/Dave Kotinsky/Getty Images North America
MUSIC FAB: LeToya Luckett Drops "Don't Make Me Wait" + Nicki Minaj Serves Up Pasties And Body In BTS Shots
Posted: 11 Feb 2014 11:58 AM PST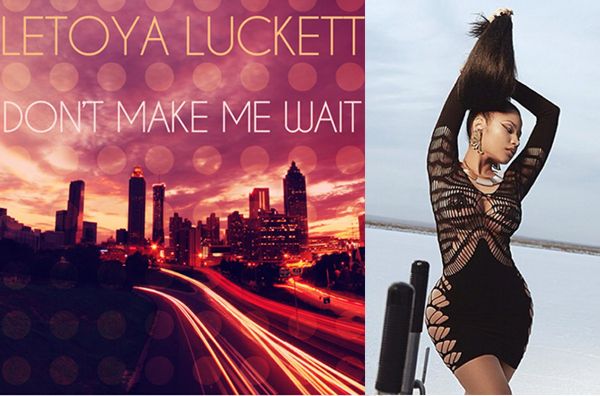 LeToya Luckett is back on the music scene. The "Single Ladies" star previously revealed she would be dropping a new single called "Don't Make Me Wait". And now, it's here.
Listen to the track inside, plus chck out Nicki Minaj's pasties-filled BTS flicks from the set of her mysterious new video...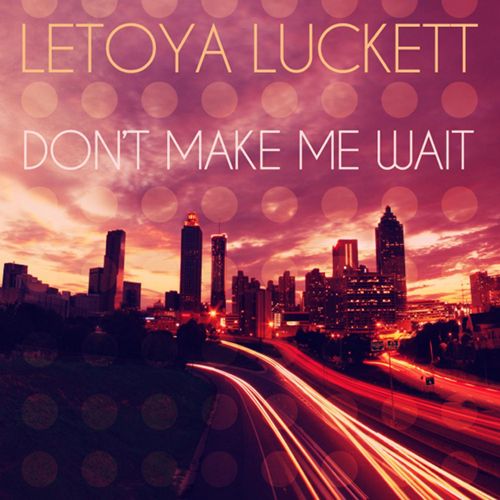 It's been a minute since we've gotten new music from the talented Letoya Luckett. But she's back with a banger.
Letoya debuted "Don't Make Me Wait" on last night's episode of VH1's hit show "Single Ladies".
And the fab chick says about the song, "'Don't Make Me Wait' is a song that I did with "Single Ladies" in mind. It's all about the chase! I'm excited to release my first single from my forthcoming album in a little bit, and until then, I wanted to give fans a taste of what I've been working on. I didn't want to make the fans wait!"
Until that album makes it's way to shelves, check out the single below:
And Nicki Minaj is doing what she does best--showing T&A with music somewhere in the midst.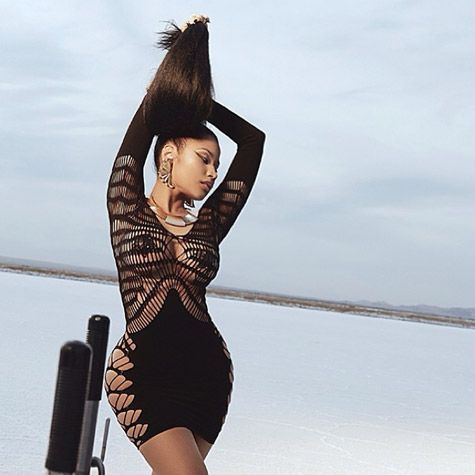 Rocking bodycon Mark Fast cutout dresses and cut-out knit bodysuits, Versace shoes and Cavalli jewelry, Nicki is giving more sneak peeks into what we assume is her upcoming video.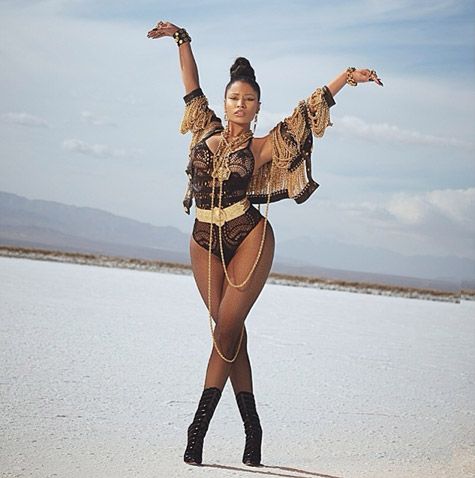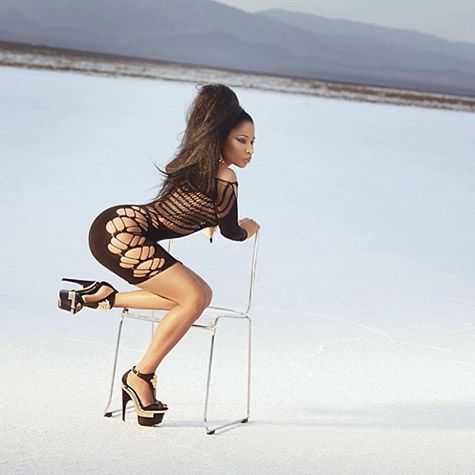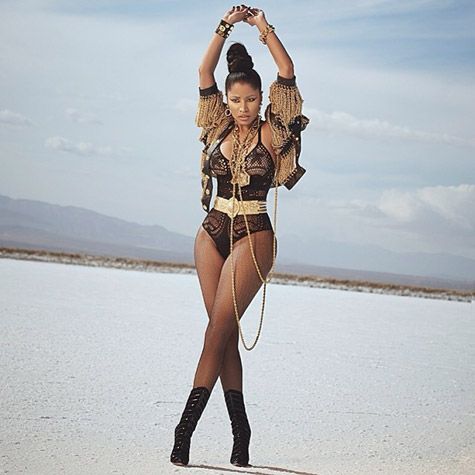 Apparently she's about to take us to the desert with her Luxe & Le'Bra cut-out bodysuit and Moschino gold jacket. Nicki hasn't revealed if this is for new music for an album, a single, a mixtape, a calendar, nothing.
But, we're sure she'll hip us to the game soon...
BONUS: Remember FeFe Dobson? Well she's got a new song out that was used for the 2014 Winter Olympic Games opening ceremony. It's called "Celebrate". And you can check it out below:
Photos: Nicki's IG
YBF Olympians To Keep An Eye On: Speed Skater Shani Davis & Figure Skater Maé Bérénice Méité
Posted: 11 Feb 2014 10:53 AM PST
With the 2014 Sochi Winter Olympics under way, there's two YBF Olympians who caught our eye: Shani Davis & Maé Bérénice Méité. Meet them inside...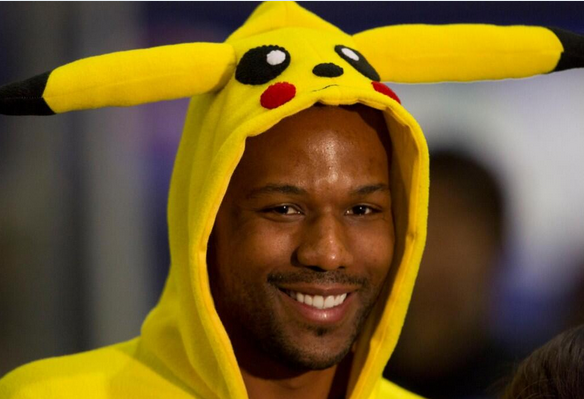 Because we love a fresh face arond these parts, we've got two new YBF folks you should totally be keeping an eye on during the Winter Olympics. It may give you a reason to watch in between all the snow boarding and bobsledding.
Raised on the Southside of Chicago, speed skater Shani Davis perfected his "speed" by running from the tough kids growing up. The 31-year-old is a two-time Olympic gold medalist...and keeps it sexy in those tights. If that's your thing. Here are a few fun facts:
+ In Turin, Italy in 2006, Davis became the first black athlete from any nation to win a gold medal in an individual sport at the Olympic Winter Games.
+ His guilty pleasure is pizza. He told Wayne Drehs from ESPN, "Man, I'm a Chicagoan. Chicago pizza. The best pizza is from Chicago; it's the best in the world."
+ Shani (which is Swahili), in English translates loosely to a combination of "light" and "weight".
+ It is "alleged" that Frozone, a superhero from The Incredibles, is based off Shani Davis.
And she may not be on TEAM USA, but she's fab nonetheless: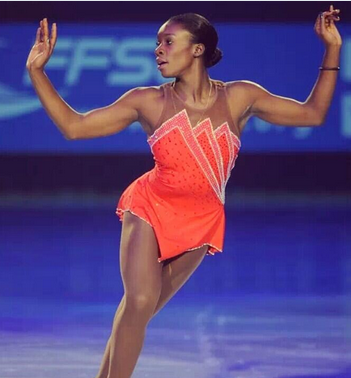 French figure skater Maé Bérénice Méité is the 2011 Ondrej Nepela Memorial champion, 2013 Challenge Cup silver medalist, and the 2014 French national champion. In addition to the skating rink, she also knows her way around the boxing ring (see below). This 19-year-old is one of very few prominent black female figure skaters (fellow black figure skater Vanessa James is also on Team France). And she's damn good. Here are a few fun facts.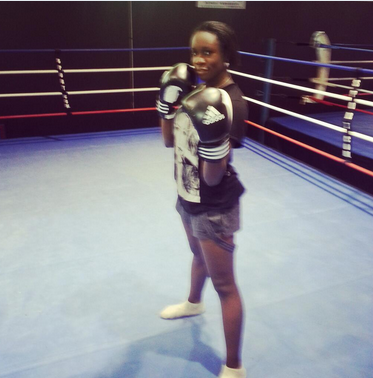 + She is an only child and is also fluent in English and Spanish.
+ She plays the violin.
+ At the age of five, her first international event was the 2007 Cup of Nice, and in addition to her singles skating, she participates in Theatre on Ice with her skating club.
Who's watching?!
Photos via Shani's Twitter/Mae's Twitter