---
Celebs Party It Up For LeBron James' March 2014 GQ Cover + Kendrick Lamar Rocks ALL-STAR SATURDAY
Posted: 16 Feb 2014 09:00 AM PST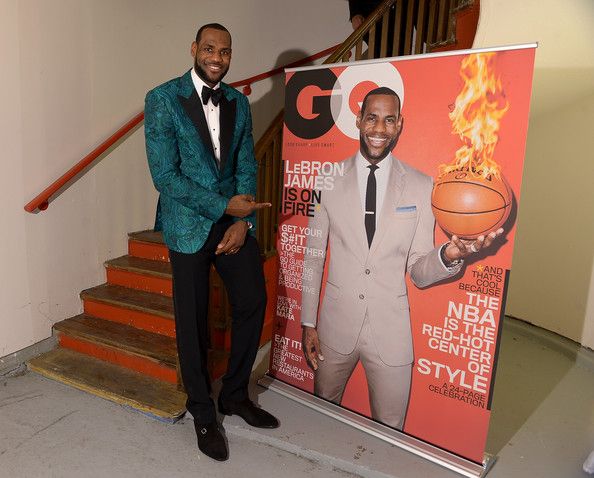 LeBron James was the man of the hour at the NBA All Star Party for GQ magazine as his brand new March 2014 GQ magazine cover was unveiled. Check out pics of his wife Savannah, his teammates, Rick Ross, Miguel and more partying it up. Plus, Kendrick Lamar shutting down the All-Star Saturday stage....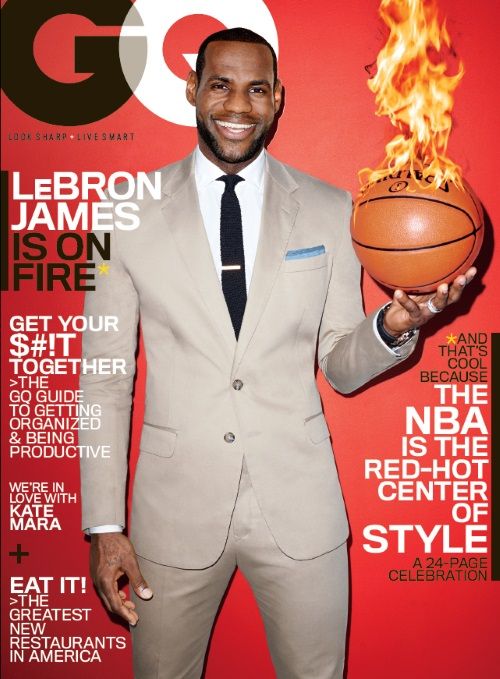 He's GQ's March 2014 cover guy!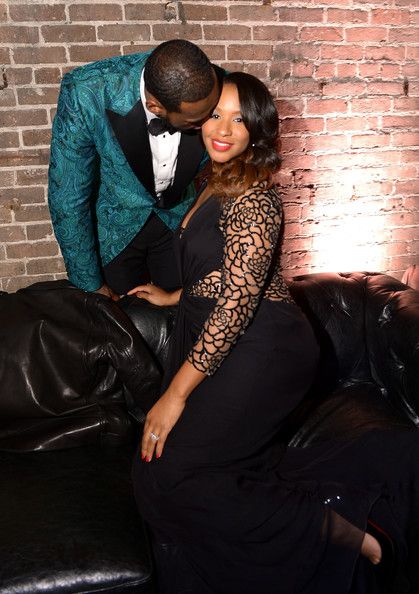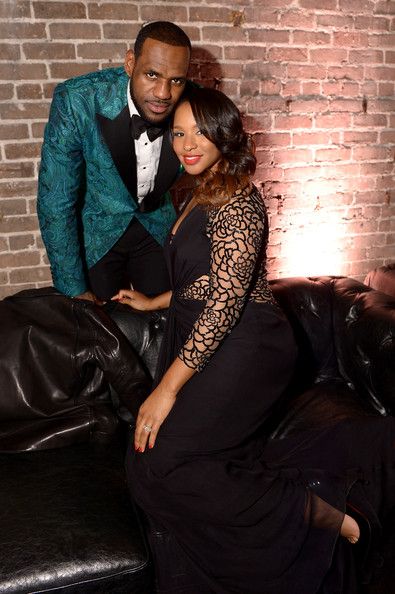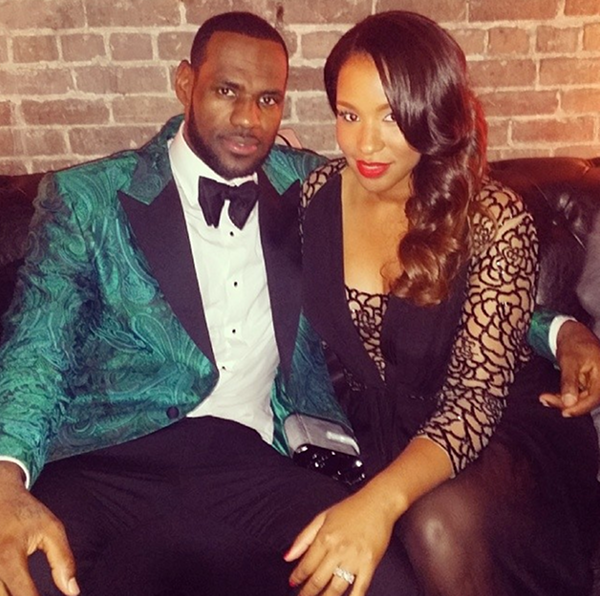 LeBron James and his hot wife Savannah made their way to Ogden Museum's Patrick F. Taylor Library in New Orleans last night to celebrate.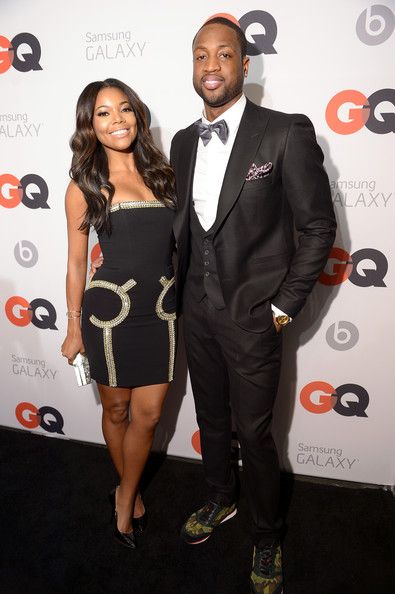 Teammate Dwyane Wade brought fiancee Gabby Union along for the party.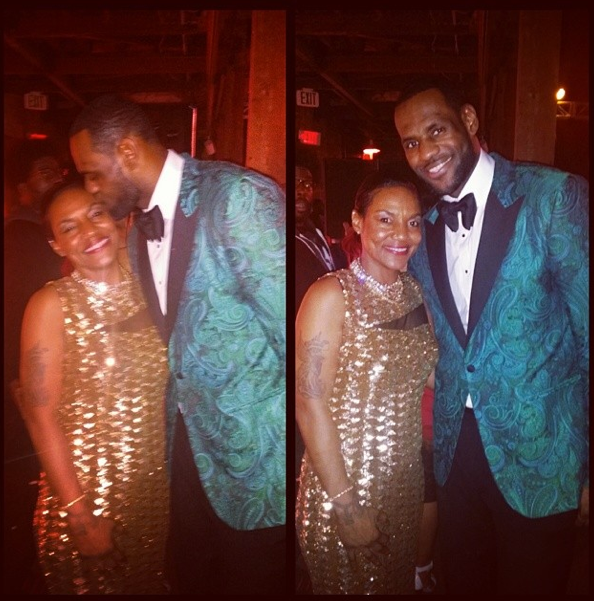 Bron's mom Gloria was there to support her baby boy.
Kevin Durant seems like he raided Pee Wee's Playhouse for this suit.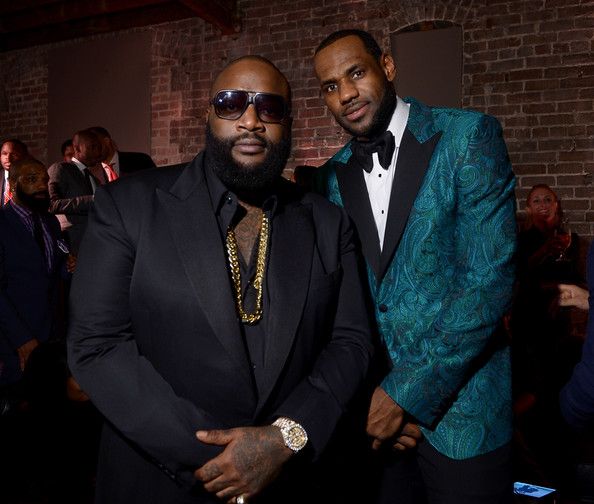 Rick Ross was there to perform and posed it up with Chris Bosh and Bron.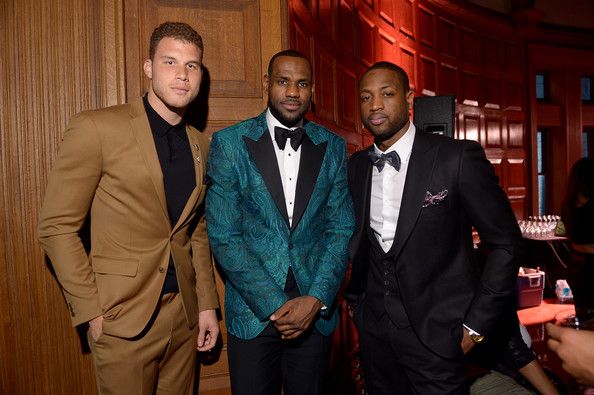 And Blake Griffin--who'll be up against Bron Bron & D-Wade Sunday night at the All-Star game--came out to support.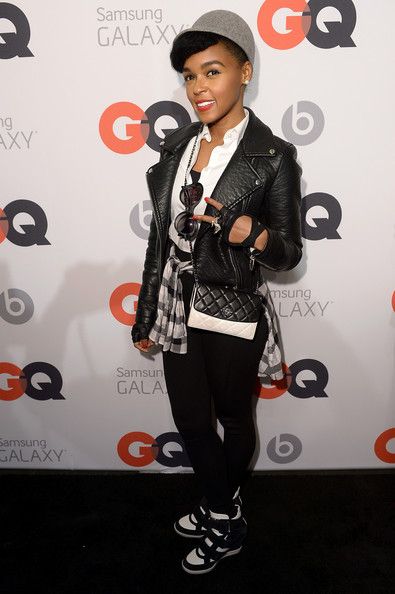 Janelle Monae kept it cute on the carpet.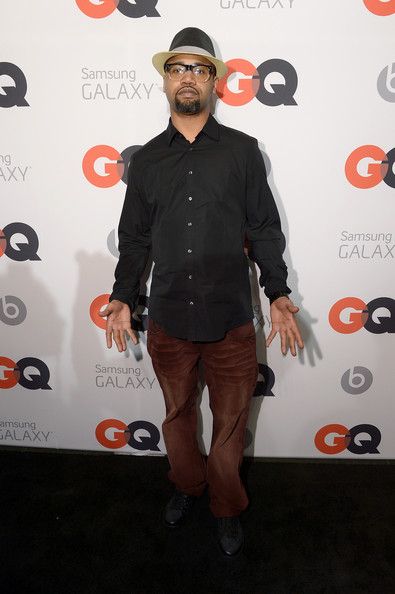 Juvenile...is that you homie?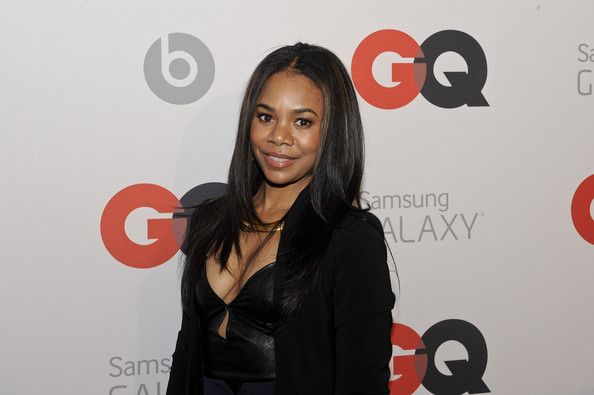 About Last Night star Regina Hall hit the carpet in a sexy look.
The fellas Terrence J and Pelicans baller Anthony Davis kept it dapper for the event.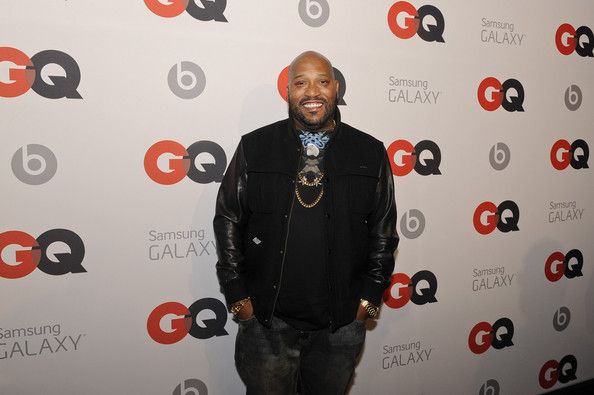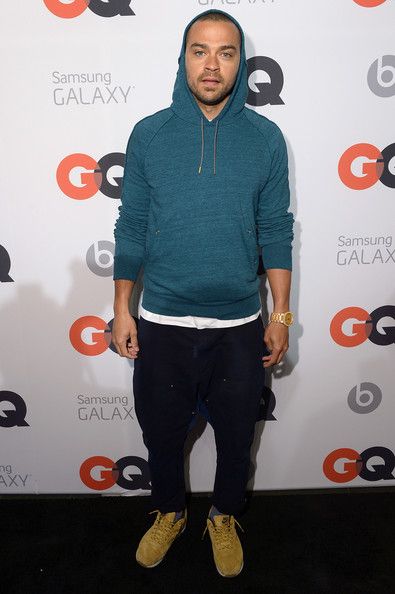 While Bun B and "Grey's" actor Jesse Williams kept it casual.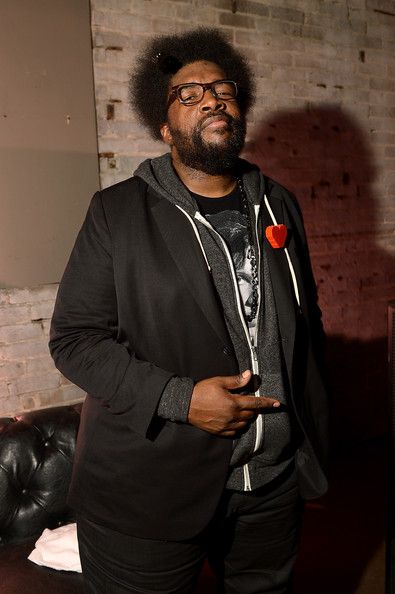 Questlove is gearing up for The Roots to take over "The Tonight Show" with Jimmy Fallon next week.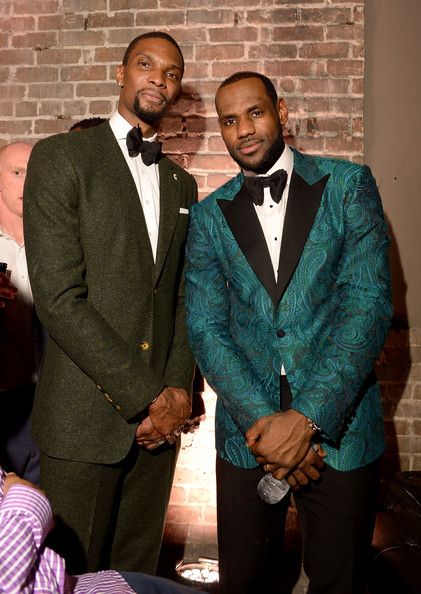 Hey Bosh.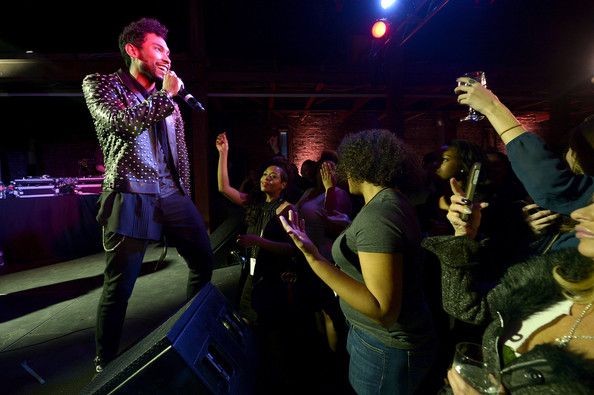 And Miguel brought his signature style performance to the party.
Right before the party, Kendrick Lamar ripped the stage at the New Orleans Arena with "B*tch Don't Kill My Vibe" and "m.A.A.d. City" right before the Slam Dunk Contest during All-Star Saturday:
The live band and rock star feel was EVERYTHING.
Photos: LeBron's IG, Getty
Political Twitter Reacts To The MISTRIAL Ruling In The Michael Dunn-Jordan Davis Murder Trial
Posted: 16 Feb 2014 06:20 AM PST
In what seems to be another gross injustice in the state of Florida, a mistrial has been declared in the case of Michael Dunn killing unarmed black teen Jordan Davis. Find out how political Twitter has responded...
47-year-old is facing at least 60 years in prison after shooting his firearm into a car full of unarmed black boys. But many are still not willing to simply applaud "getting something", when the killing of Jordan Davis still has no justice.
On November 23, 2012, Michael Dunn pulled into a Florida gas station after his son's wedding so that his own fiancee could grab wine and chips inside the convenience store. He pulled ip next to a red Durango full of teenage boys, who stopped for gum and other things, who happened to be playing their music loudly.
According to Dunn, he said he didn't like that "rap crap". His fiance admitted that he described the music as "thug music". Dunn claims he asked the boys to turn their music down, then he claims they began threatening his life and verbally attacking him....and he claimed to see a gun barrel coming out of their car.
The prosecution called B.S. saying there was no gun in the car, and Dunn simply was just mad about the music being played (even though the teens were full in their legal rights to be at that gas station playing whatever they wanted to play inside THEIR car.)
Dunn then grabbed his gun out of his glove compartment, approached the boys' vehicle, and fired 10 shots at the car. He reportedly continued shooting at the Durango even when the boys drove away.
17-year-old Jordan Davis died due to the gun shots.
Michael went on about his merry way with his fiancee, ordered pizza, drank rum and walked their dog back at their hotel room, and never even contacted police himself.
Fast forward to yesterday's trial where the jury--made up of four white women, two black women, four white men, an Asian woman and a Hispanic man --came back with a disappointing verdict.
Michael Dunn was found guilty on 3 counts (for the other three boys in the vehicle) of attempted 2nd-degree murder, but a mistrial was declared on the murder charge (and the lesser included charges) in regards to Jordan Davis. The jury simply couldn't make a decision and were deadlocked. And based on the makeup of that jury, we're going to go out on a limb and say we're pretty sure race--and them automatically seeing Jordan, a black teen, as a thug--played a part in them not calling a spade a spade (murder is murder).
The NYT reports:
"The prosecutors said [Dunn's] behavior did not jibe with the actions of a man who had fired in self-defense. They also argued that Mr. Dunn had had enough time to reflect before shooting, which was why they accused him of premeditated murder."
Dunn's claims of "feeling threatened" are, in our opinion, code for "I just felt like killing these black boys who didn't respect my wishes". The boys were unarmed and never left their car. But Dunn claims he was standing his ground (so the boys who were approached can't stand theirs??) because of threats...even though it was only HIM who decided to get out of his car WITH his gun.
Dunn even said on the stand at one point, "My intent was to stop the attack, not necessarily end a life," he testified. "It just worked out that way." WORKED OUT that way? Interesting choice of words, sir.
Political Twitter and Americans people the board are pissed, feeling that justice really has not been served. No one has been held responsible for the murder--and that's what this was--of Jordan.
Jordan's parents spoke to media saying they will continue to wait for justice for their son. Today would have been his 19th birthday.
RT @brianjoel_3: Zimmerman followed Martin. Dunn approached Jordan. It seems to me that FL needs a "mind your business" law.

This outcome is another wake-up call, America: we must place a higher value on the lives of our young Black men. They are not disposable.

— Marc Morial (@MARCMORIAL) February 16, 2014

So Michael Dunn faces at least 60 years in prison, but ZERO years in prison (now) for killing Jordan Davis. Ah, Florida. #DunnTrial

— Joy Reid (@TheReidReport) February 16, 2014

Pray for the parents of #jordandavis .......and the justice system that has become criminal in Florida!

— jamalbryant (@jamalhbryant) February 16, 2014

Honestly, so hard to fathom RT @NAACP: Jordan Davis' Parents React to Mistrial in Son's Killing [VIDEO] http://t.co/OiMPhqfmlj #JordanDavis

— Mara Brock Akil (@MaraBrockAkil) February 16, 2014

Me and Mateo Ali up before the sun rises celebrating the birthday of Jordan Davis. And you know damn well that we got the music turned up!!!

— Michael Skolnik (@MichaelSkolnik) February 16, 2014
Michael Dunn's father looks stunned. The Davis family is visibly shaken and disappointed. Ron Davis is breathing hard.

— Sunny Hostin (@SunnyHostin) February 16, 2014
Stunning and disappointing verdict in the Jordan Davis case in Florida. It does nothing to address the value of the life taken . Change laws

— Reverend Al Sharpton (@TheRevAl) February 16, 2014
We must end Stand Your Ground laws in 23 states. Florida is ground zero to change these laws.

— Reverend Al Sharpton (@TheRevAl) February 16, 2014
Gotta accept the reality that people hate and fear our black boys AND black girls. Black men AND black women. Black anything.... = scary.

— Reagan Gomez (@ReaganGomez) February 16, 2014
And black = guilty. Even when we're the victims. Courts and the system fail all of us.

— Reagan Gomez (@ReaganGomez) February 16, 2014
Photos: Facebook/AP
CELEBRITY V-DAY ROUND-UP: How Your Boo'd Up Faves Spent Valentine's Day
Posted: 15 Feb 2014 11:54 AM PST
Your fave celebrity couples spent Valentine's Day boo'd up all over the country. Some were working together, some were playing together, but all looked so much in love.
Peep the pics inside....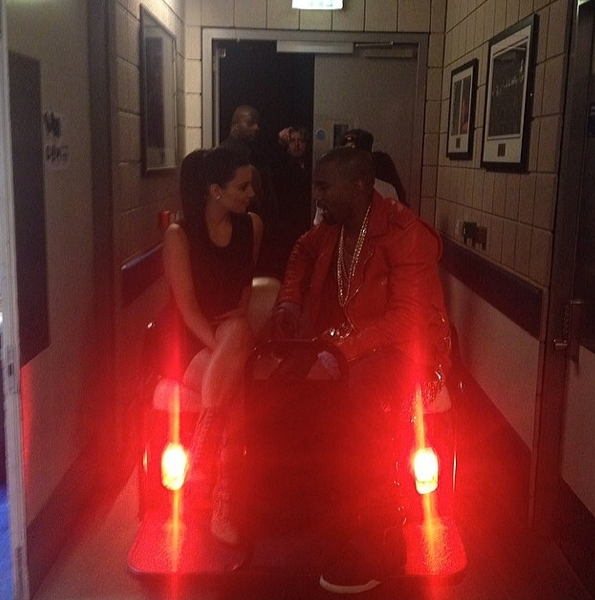 Kim and Kanye spent Valentine's Day at the Yeezus concert in Baltimore. And about that "Drunk In Love" remix 'Ye released on V-Day, it seems like it's going to be official. Beyonce has already promo'd it on her Youtube page and her IG.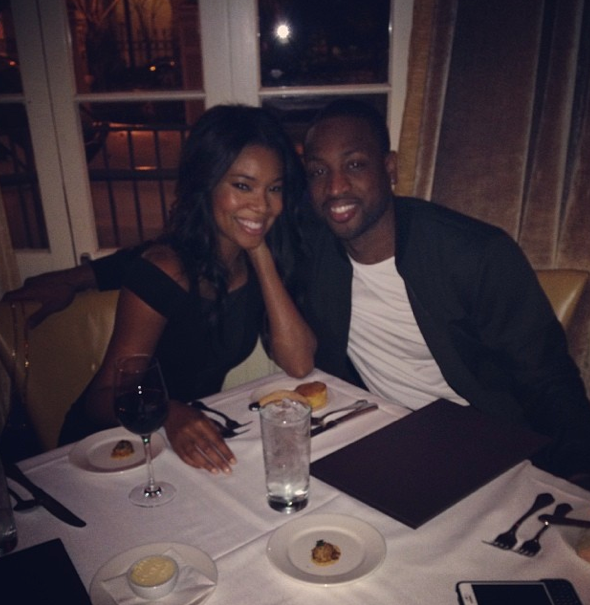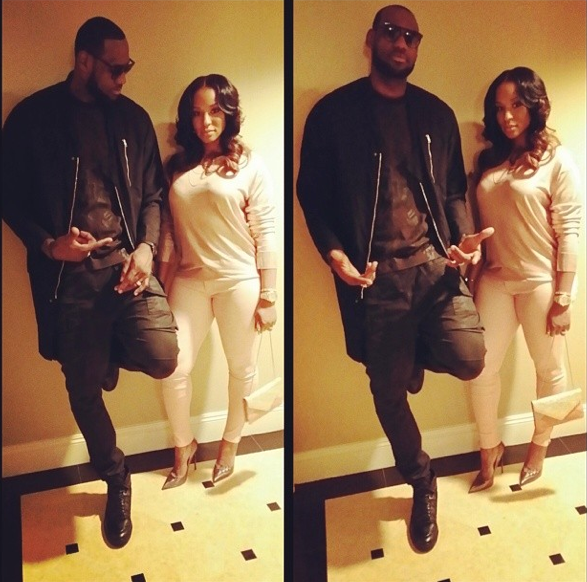 While Miami Heat stars Dwyane Wade and LeBron James gear up for Sunday night's NBA All-Star Game, they spent Friday night with their wives/almost wives. D-Wade revealed yesterday that he will indeed be playing on Sunday despite his new foot injury.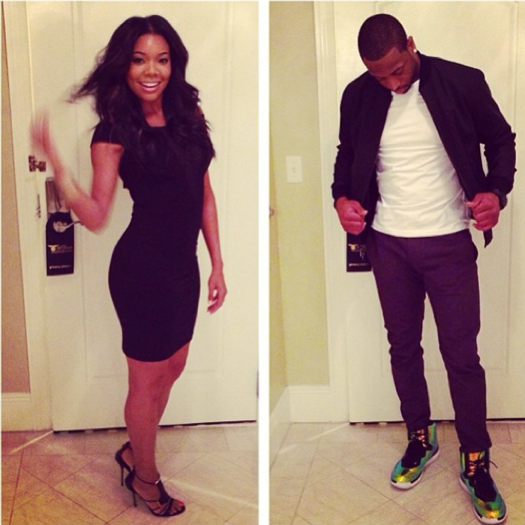 Gabby put on a sexy little black Halston heritage dress and Casadei shoes, while her fly fiance rocked his own Wade Custom Sneakers, a custom jacket by Jonathan A Logan, a Jil Sander Tee and Lanvin pants.
And Dwyane said he had to pull out all the stops after 6 Valentine's Days together:
So he covered their place (which is still under construction) in Post Its a-la "Being Mary Jane". Ha!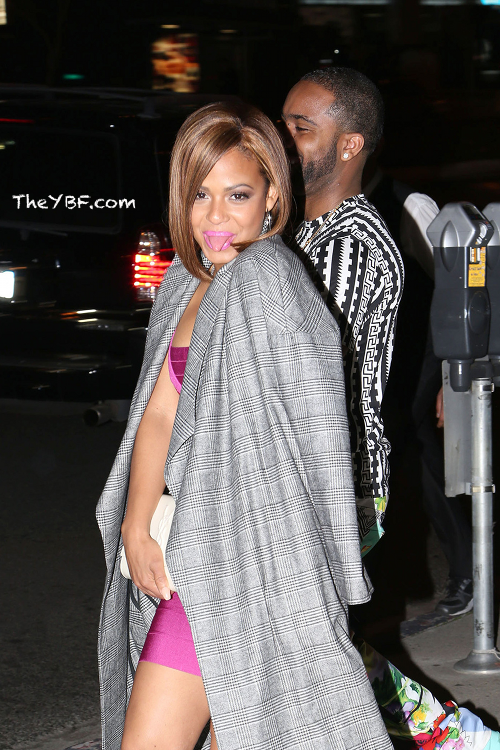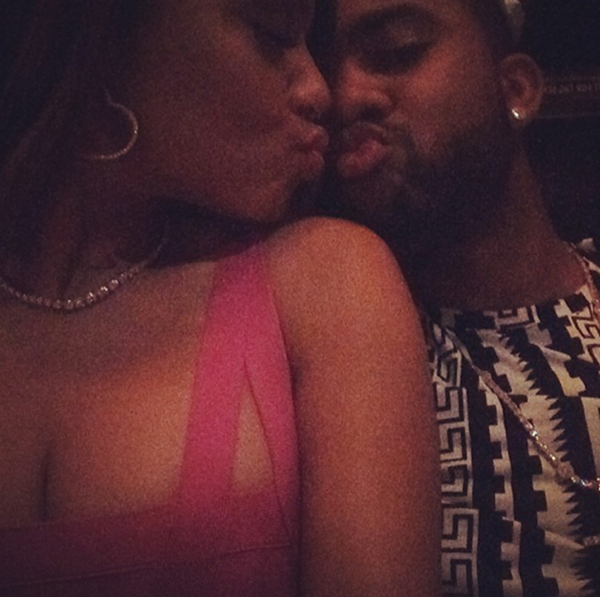 Christina Milian kept it pretty in pink as she shared a romantic dinner at BOA steakhouse in L.A. with fiance Jas Prince.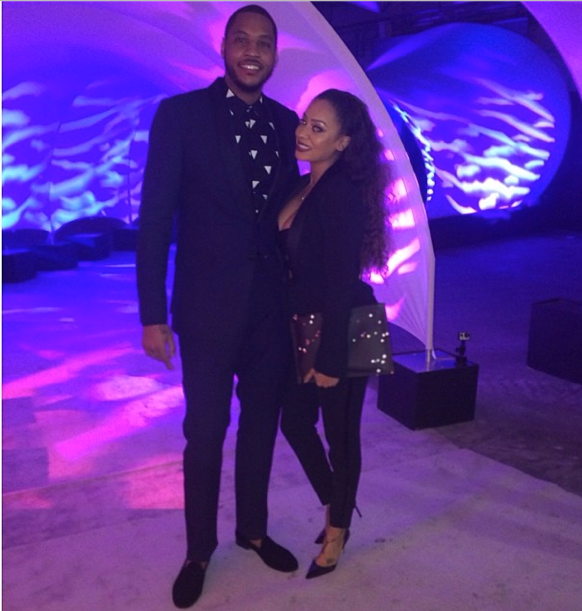 Carmelo and LaLa spent V-Day getting ready for All-Star weekend.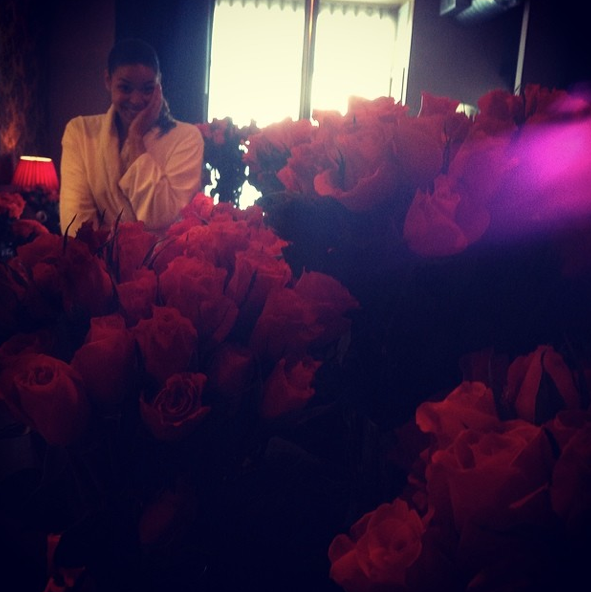 Jordin Sparks was surrounded by 10,000 flowers that her boyfriend Jason Derulo surprised her with.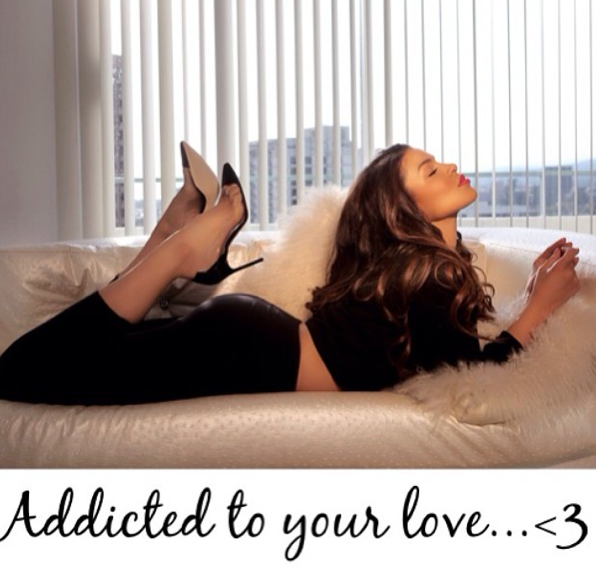 And she posted these super hot pics of herself for her honey bunny.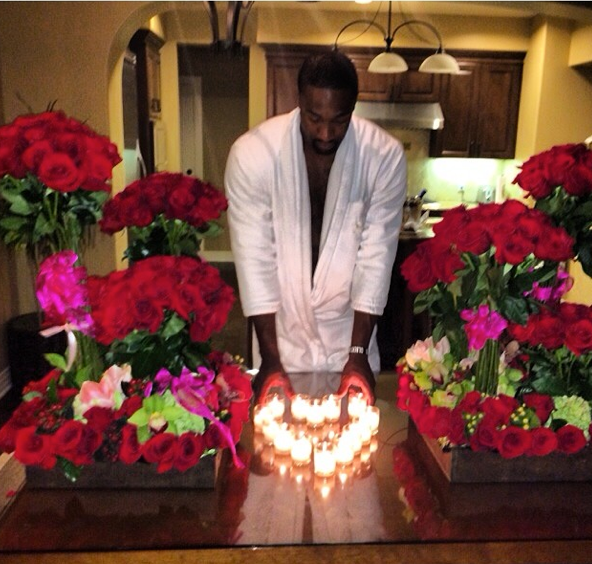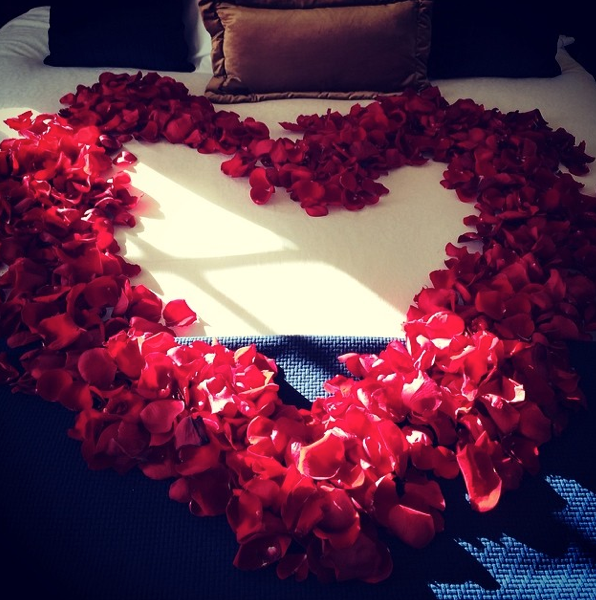 Former "BBW: LA" star Laura Govan got her man Gilbert Arenas to cover their dinner table with 500 roses and candles. And it looks like a private chef was hired to cook. Laura gushed: "Woke up 2 this ... 500[roses] @gilbertarenas0 #OurAllStarValentineWeekend #13yrsInNHeStillKeepsItFresh #Humbled #Thankful #Greatful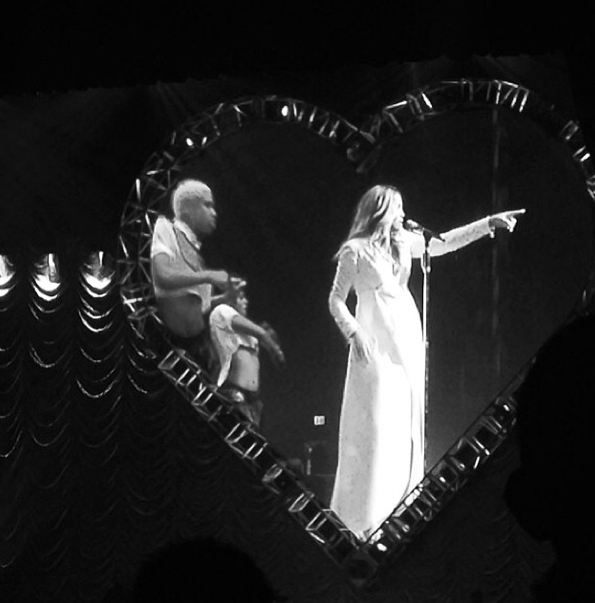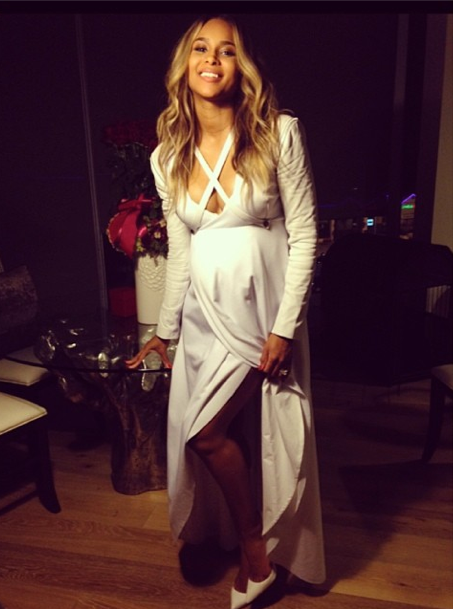 A very pregnant Ciara rocked the stage in Baltimore at Power 106's concert.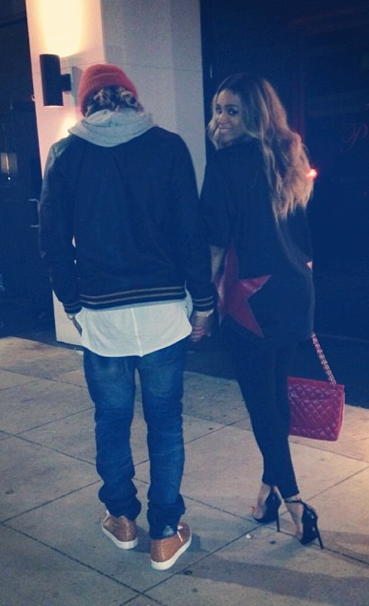 But her fiance Future was right by her side as they celebrated their last V-Day as just a twosome (plus his other kids).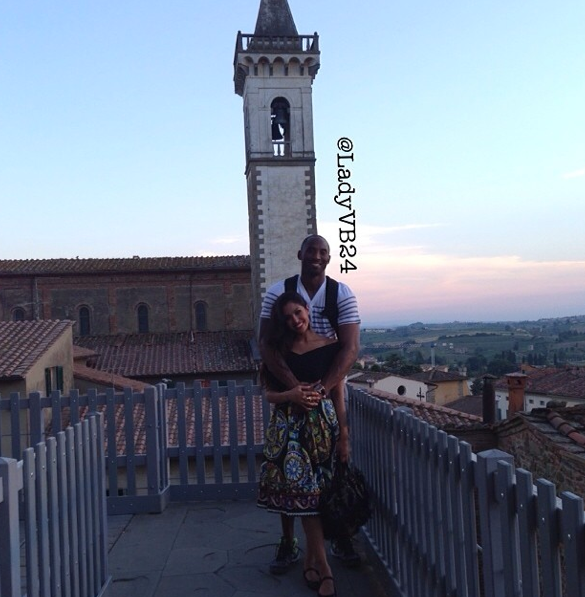 Kobe Bryant is injured and won't be at the All-Star festivities this year. So he decided to take his wife Vanessa away to Catalina for V-Day weekend instead. Sweet!
Jennifer Hudson and fiance David Otunga spent the night partying with each other, away from their baby boy David, Jr.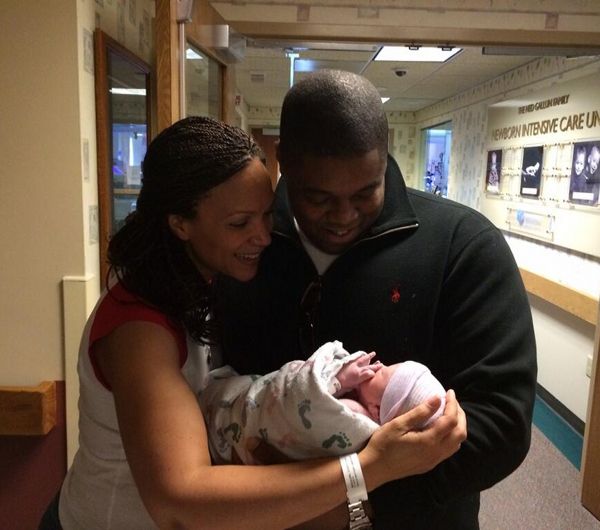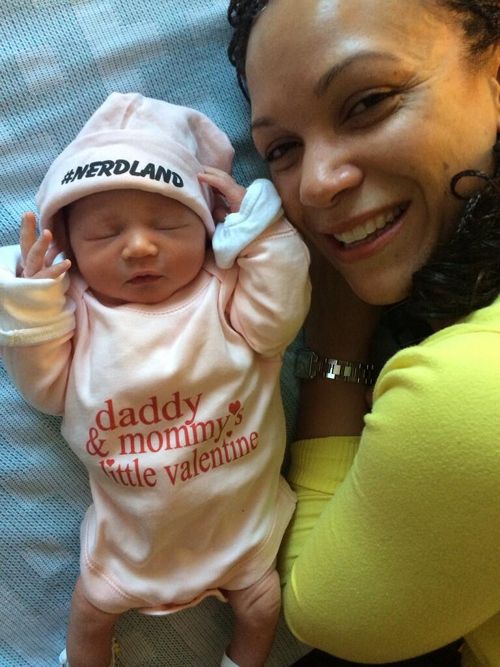 And MSNBC talk show host Melissa Harris-Perry and her husband James Perry welcomed the cutest Valentine's gift into the world. They have a new baby girl and Melissa gushed:
Best Valentine Ever! @JamesHPerry and I welcomed our daughter yesterday! #TinyNerdinNerdland
No word on if the baby girl arrived via adoption or surrogacy, as Melissa revealed her hysterectomy journey years ago. But baby girl's parents appear overwhelmed with love and happiness either way.
Happy Valentine's Day lovers!
Phtoos: Instagam/Pacific Coast News
VIDEO FAB: Joe's "Love & Sex Part 2" Ft. Kelly Rowland
Posted: 15 Feb 2014 10:31 AM PST
Kelly Rowland and singer Joe are keeping it grown and sexy in a brand new collabo appearing on Joe's upcoming album. Check out their sweet & sexy video for "Love & Sex Part 2" inside....
Last year, Joe dropped the first version of his "Love & Sex" song on his under-the-radar album Doubleback: Evolution of R&B. He tapped Fantasia as his collabo partner for that one.
This year, he's back with the sequel. And he brought on Kelly Rowland for the newer version that will appear on Joe's upcoming album Bridges dropping July 2014. Check out their collabo below:
Omarion & Girlfriend Apryl Are PREGNANT! + Cam'ron & Girlfriend JuJu Sex It Up For 'V' Magazine
Posted: 15 Feb 2014 09:50 AM PST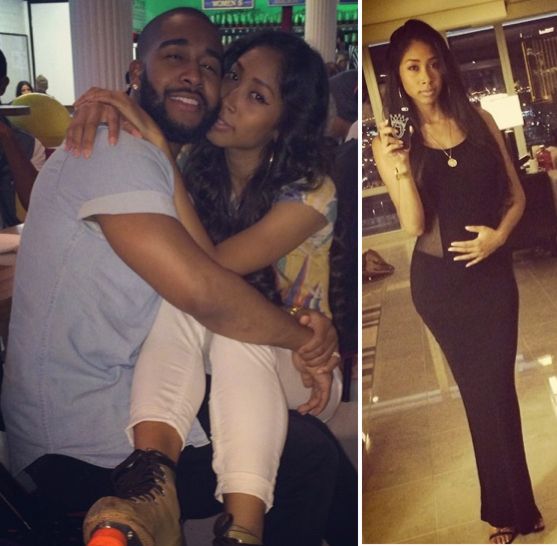 Omarion and his girlfriend Apryl Jones announced some major news on Valentine's Day: They're having a baby! It may seem quick, but the couple appears to be head over heels about impending parenthood.
Deets inside, plus rapper Cam'Ron and his girlfriend JuJu sex it up for 'V' magazine...and his stripper filled birthday party.
Omarion and girlfriend Apryl told the world that they're expecting a baby boy soon. They even posted the sonogram of thelittle munchkin who's dancing already:
Apryl said, "Hi daddy @1omarion another king is born. #greatestdad #NewMom."
And Omarion gushed, "Say hi :) #comingsoon #thelegacybegins @aprylsjones is my heart, what a great gift! #ecstatic."
As for an engagement...nope, Apryl didn't get a ring. Bu she did get a pair of Saint Laurent pumps and a matching clutch:
We're sure for her, that'll suffice.
In other couple's news: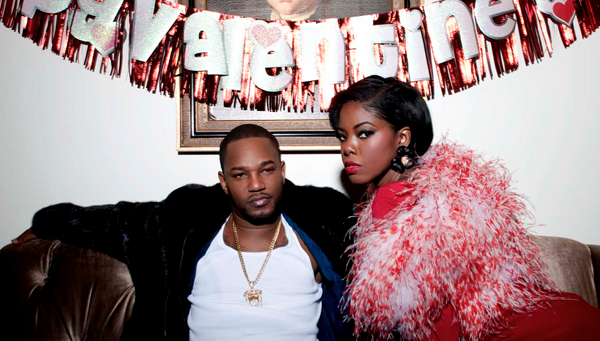 Dipset rapper Cam'Ron and his girlfriend JuJu are back to showing the public just hwo their freaky selves get down. They're
Cam'Ron has a knack for posting their sexual escapades on Instagram (like, literally, video of them having sex in a few different places). And JuJu--who met Cam'Ron while she was working at the airport--gives him the stripper love he needs for times like his birthday (peep their IGs for all those stripper birthday party pics).
Neither can say exactly when they started dating exclusively. But they've known each other for 12 years now.
They told V magazine about how they met, why they're a little too open with their sex & love, reality shows on deck and more:
How did you meet?

Cam'ron: We met by chance. There were stars out and the light of the moon was glistening… Nah, I met her at the airport. I was coming from a show and she worked at the airport. I stepped to her and I was like "Yo, give me your number." I was walking one way and she placed herself in the lane.

JuJu: He always says I placed myself.

Cam'ron: She did place herself. So I had to speak to her.

JuJu: Well I saw him coming up and I did want to see him up close…well I guess that's placing.

Do you have a different version of that story?

JuJu: No, it's just like that. I worked at the airport as a screener and I saw him coming towards our gates, so I did stand at a different post just so I could kinda seem him because if I had stayed where I was at he wouldn't have seen me. I wasn't expecting him to say anything I just wanted to see him because I thought he was really cute.

How long have you been a fan?

JuJu: For years. I've always listened to his music and I always thought he was cute. I had a crush on him.

Cam'ron: She placed herself.

How long have you guys been together now?

Cam'ron: Ask her.

JuJu: Ask him.

JuJu: I have a year and he has another year. We met in 2002. That's when I worked at the airport and we've known each other ever since We've been dating on and off and in 2007 we got back together and we've been together ever since. Right babe? He has a different story.

Cam'ron: It was about that time. Maybe 2008. We met in 2002 and we always visited each other and stayed in contact. 2007, 2008 maybe even 2009.

JuJu: Not 9. He does this all the time.

When you gave him your number, did he call right away?

JuJu: He called that night.

That night?! That's fast. Do you always work that fast?

Cam'ron: Ask her. She came to see me that night!

Where was that?

Cam'ron: In my hotel in Florida.

What's the most romantic thing he's ever done for you?

Cam'ron: I'm Mr. Romance.

JuJu: Yeah he is. The one that sticks out the most—I was mad at him because he was in Miami and he was supposed to come home, but he stayed an extra day or two and I had an attitude. He called and was like, "Hey can you bring me something to this hotel. I'm here with some friends." And I was like "Really?" He must have some nerve to tell me to come to this hotel when I'm mad. You know? And when I got there he had a spa set up for me. The room was filled with roses everywhere. It was so romantic. He hooked it up. So I said, "Where are your friends?" He was like, "No come here. Here's your mango spa." (I love everything mango.) He had like, the spa set up and it was really dope. He does stuff all the time.

We can see on your guys' Instagrams. You guys are the cutest couple on Instagram for sure.

Cam'ron: Thank you.

So, I'm wondering since Cam'ron, you're known for beefing with people—

Cam'ron: No I'm not!

I mean, you are. You have to admit that. But do you guys ever fight?

Cam'ron: Yeah, we argue.

JuJu: We're normal people we have arguments, but we resolve them really quick. I'm like "You wanna be my friend?" and he says "No, I'm not your friend right now." We try to solve them that same day. We don't let them prolong. I think that's the best part about our relationship. We settle our problems really quick. We communicate and get it done.

So you guys don't actually hold grudges? That's just his reputation.

JuJu: Not with me.

.........

How do you keep it alive?

Cam'ron: Well she's not with me all the time. She goes to school and she works in Florida, too. So she hasn't been to school or work in the last week or so because it's my birthday. Sometimes it'll go 6 or 7 days and then she'll come back, but between work and school we basically only see each other 3 or 4 days out of the week.

Basically, like she said we were friends before we got to a relationship and we always had fun as friends and my thing has always been I sign up for fun. I don't like relationships where you sitting in the house and this person in this room is mad and this person in that room is mad. You wake up. It lingers. I sign up for fun. If it ain't fun I don't want to be a part of it and she's the same way. Who wants to be in a relationship where you have an attitude or you have to sit in your car for an hour before you go in the house. Like, I'm gonna find a reason to go to the store. No one wants to do that. And I told myself if I ever do get into a relationship again it has to be that type of scenario. I don't want to be having an attitude or mad all the time.

So we think of different ways to do stuff. We have snowball fights in the house. Or I know she hates Styrofoam and rub it next to her ear.

JuJu: We have cook offs. Like, he thinks he can cook better than me.

Cam'ron: I taught her how to cook.

JuJu: Well he taught me, but I mastered it. So…

What's the most romantic thing you've ever done for him?

JuJu: Oh, he can answer that.

Cam'ron: The other day, for my birthday we just had a party at the spot basically at the crib and she flew in some strippers. I mean this might not be romantic to y'all, but its romantic to me. She flew some strippers in and invited a bunch of my friends and we had a bunch of people. Because I got to parties all the time, but its like take a picture here take a picture there. Sign this. "My momma knows your momma they went to school together." This was more like family and friends maybe 40, 50, 60 people that it was all love and it was a pajama party.

JuJu: Lingerie.

Cam'ron: That was really cool to me because when I go to parties its always like a big atmosphere and even when I'm with my friends its still a lot of people. This was really intimate, but still a little bit of ratchetness on top of it. Which made it romantic for me.

.....

I love that you guys dress alike.

Cam'ron: We don't dress alike.

JuJu: We have matching furs.

Cam'ron: She try to dress like it's the Benetton era. But I don't mind wearing furs. On New Year's we had the same fur on. Because we got mad fur, but if she wears a red fur I'll wear a black one. So the other day we wore the red ones, then the brown ones and then I think we had the black ones. After today if she wears brown I'm wearing green. I don't like doing that twin thing too much. Girls think that's cute.

One thing I love about the both of you is you like to do things on your own. Cam, you produce, Juju, you have your [Candy Jewels] hair, and you do everything independently. Do you think that's something that brought you two together?

JuJu: I wouldn't say that, because when I met him he already had his stuff going on. He did movies. I've just always had the entrepreneur in me and Cam just inspired me to go out and pursue. Gave me that push on the back. I think it's dope that we both have independent things going on but we also have a lot that we're doing together.

Cam'ron: I was the little entrepreneur in her.

What's next for Cam'ron and Juju?

Cam'ron: Right now we're getting ready to film a movie, Percentage 2, at the end of March. A lot of people don't know, but Netflix gave Queen Latifah a ten movie deal and she gave me a few movies to shoot with them. One of the movies was Percentage and that came out already, so we're getting ready to shoot part two. And then I have a series called "First of the Month" and I'm doing something new where every month I'll put out a 25-minute episode and five songs along with it. So it's kind of like a soap opera, but it's not every week. With music, I'm seeing that there's always music coming out, and kids aren't going to wait a year for a new record, so you have to be consistent, so this is a new formula I'm trying. Put out five songs a month for six months. A movie with it, with videos also. So I'll release it April first, first of the month, and then I'll put out an EP with five or six songs also. Just did the Diplomat line, capes, lots of different stuff.

And I heard that maybe you guys would want to do a reality show?

Cam'ron: I get all types of calls for reality shows. Couples Therapy called me, Love and Hip-Hop called me, but my whole thing is first off, they don't pay enough for me. Second, it would have to be a good scenario. I'm not down on reality shows, I like 51 Minds, that company that produces T.I. & Tiny. Other shows, it just seems like they have no real creative control. I'm not dissin' em. You film, they edit it and you see it once it's on TV, like, Damn, it wasn't really supposed to go like that. Like, Couple's Therapy called and they were willing to give us $100,000. And we don't need therapy! I was like "Why should we work with you? You're a therapist from Beverly Hills. You've never been to Harlem. You don't know nothing about struggle. You've been in Beverly Hills for 20 years. You ever ride the 4 train?"

Do you guys have any advice for couples?

Cam'ron: That depends on what kind of couple you are. Good couples?

Couples with problems.

JuJu: Communicate.

Cam'ron: Yeah, communicate. I got a new rule. She does it. All girls do it. If you got a problem you have to tell me within 72 hours. Girls like to savor stuff. They'll be like, "Last year when you were at so and so's house!"

JuJu: I would just say communicate. If you feel a certain way or it's bothering you, talk about it. The key is communicating. Like, "Hey babe, what do you think about this?" and I'll get his input. That's kind of how we roll. We talk about everything. I like to get his input. He's been a businessman for a while and when I was starting the hair thing we talked about it for a while. He said, "Go ahead."

What are you guys doing for Valentine's Day?

Cam'ron: I'll have to email you tomorrow and let you know.
Check out the rest over at V...and BTS footage below:
Photos: Omarion's IG, Apryl's IG, V Magazine