---
Solange Snaps Cajun Hot Pics In Louisiana While Working On New Music
Posted: 03 Feb 2014 08:23 AM PST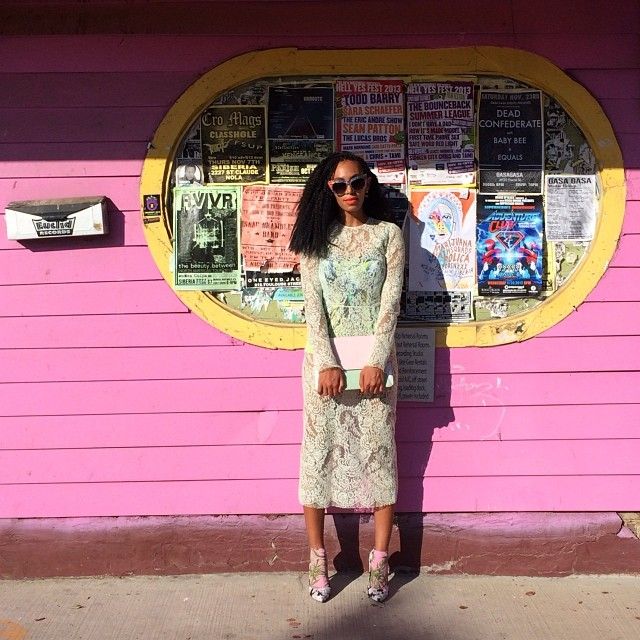 Because she exudes style just by standing in front of the perfect background and snapping the perfect pic....we're loving Solange Knowles' newest 'grams from The Boot (Louisiana that is). Check 'em inside....
While working on new music, Solange is chillin' in New Iberia (a beautifully quiet, country city in southern Louisiana). And we have a feeling she's drawing up some home fried soul, yet ethereal type music we're gonna love on Saint Records.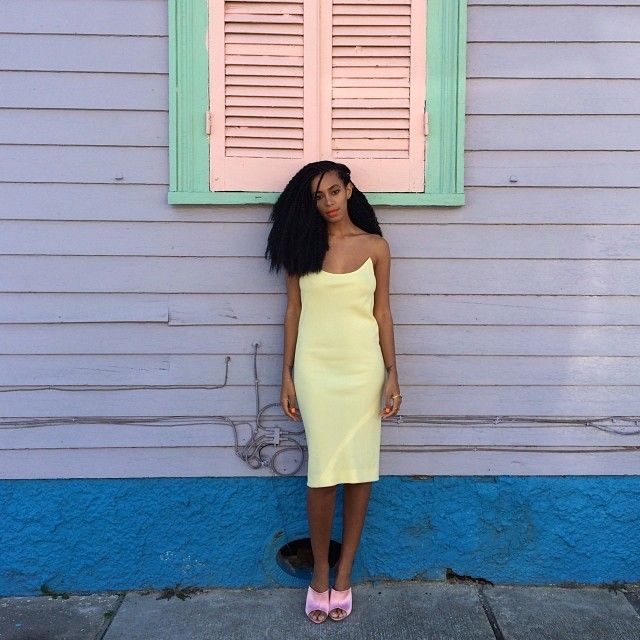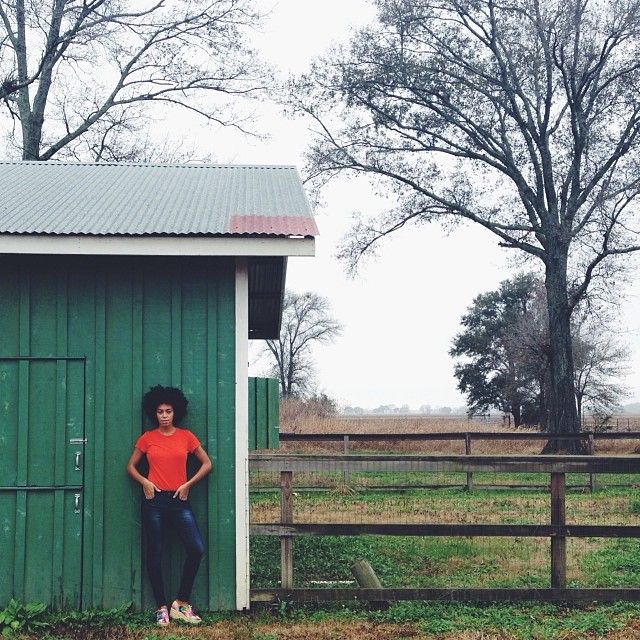 The youngest Knowles sister recently moved from Brooklyn to New Orleans -- a couple hours from New Iberia -- and is submersing herself in the culture. While switching up wigs and cute eclectic looks, she said:
"Talk about a change of scenery. Less than 24 hours ago I was in New York dj'n at a turnt up Super Bowl Playboy, and @Buffalojeans party. Now I'm back in mellow Cajun Country on enjoying this grey day and working on my album. #vibes"

Can't wait to hear what she's got cooked up....
Photos: Saint Records IG
IN CASE YOU MISSED IT: Every Commercial That Aired During Super Bowl 2014 + More
Posted: 03 Feb 2014 05:08 AM PST
The Seattle Seahawks waited 38 years--the entire span of their franchise--to win a Super Bowl. QB Russell Wilson and his team were on a mission and won it in a landslide last night. But it's the commercials during the game we were mostly here for. Check out every single commercial that aired inside....
The theme this year for those $4 million Super Bowl ad spots seemed to be 'heartwarming'. From the "America, the Beautiful" ad that spanned several languages and probably pissed off right wingers galore....to the painfully adorable puppy and Clydesdale #BestBuds commercial....to the expanding bi-racial family in the Cheerios ad....to little Quvenzhane Wallis narrating the powerful Maserati commercial, it seemed that this year's commercials were all about the message.
But our fave funny commercials: Cure Insurance pulling a Richard Sherman on the Geico Lizard, Diddy and co. pushing Time Warner Cable, and reliving the 80's in that Radio Shack commercial.
There's more where that came from. Check out all 63 commercials below:
BONUS: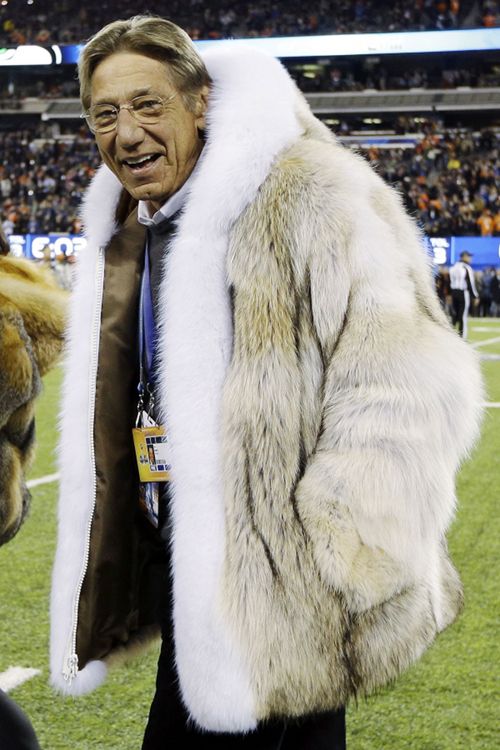 NFL legend Joe Namath was on his Broadway Joe ish last night. And he was the meme King on social media, obviously.
The Randomness:
1. Congrats to Michael Strahan for being named to the NFL Hall Of Fame Class of 2014! STORY
Photos: Associated Press
SUPER BOWL HALFTIME: Bruno Mars & The Red Hot Chili Peppers TAKE The Field + Queen Latifah SINGS "America The Beautiful"
Posted: 02 Feb 2014 04:54 PM PST
Bruno Mars and The Red Hot Chili Peppers performed for the Pepsi Super Bowl XLVIII Halftime Show. See the video inside and watch Queen Latifah sing "America The Beautiful".
Earlier this evening, Bruno Mars and The Red Hot Chili Peppers performed at MetLife Stadium in East Rutherford, New Jersey for Pepsi Super Bowl XLVIII Halftime Show.
Bruno performed a medley of hits including "Treasure" "Locked Out Of Heaven" "Just The Way You Are". He was joined by The Red Hot Chili Peppers who banged out "Give It Away."
Earlier at the Super Bowl......
Queen Latifah, dressed in a knee-length blue parka and a white turtleneck, performed "America The Beautiful" with the New Jersey Youth Chorus.
Fantasia, T.O., Lil' Mama, Kendrick Lamar, Colin Kaepernick & More At SUPER BOWL Parties
Posted: 02 Feb 2014 12:46 PM PST
Fantasia, Bow Wow, Jermaine Dupri and more are among those in our latest Super Bowl party Roundup......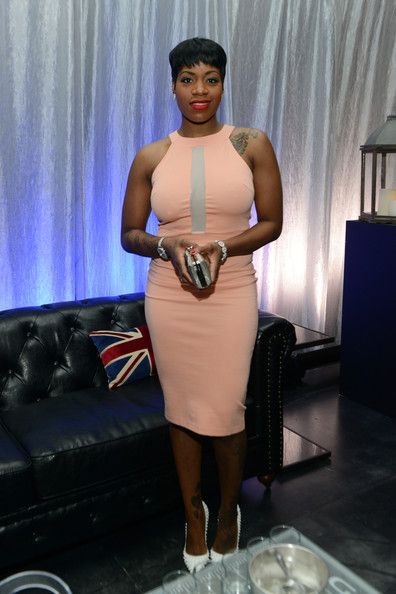 Fantasia attended the Sports Illustrated & Jaguar Super Saturday VIP Event at The Diageo Liquid Cellar in New York City last night.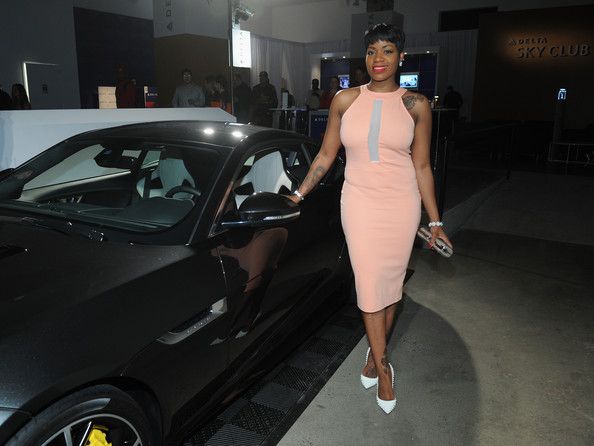 Fanny has been in NYC starring in "After Midnight" on Broadway.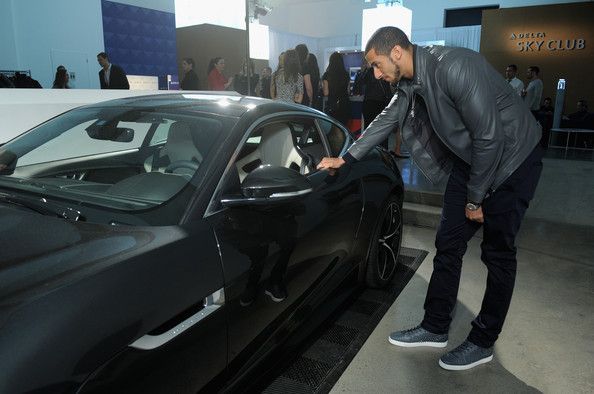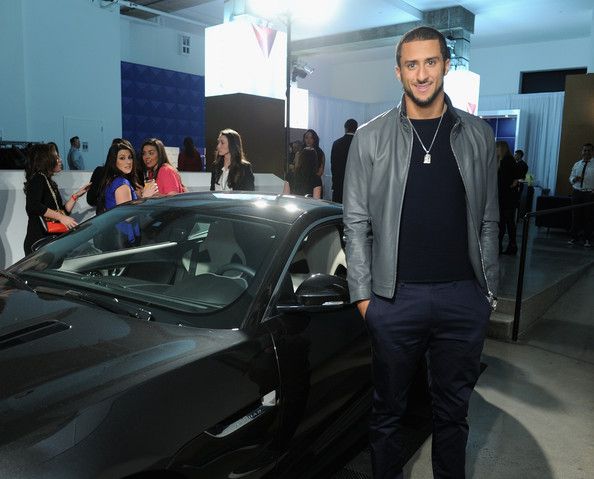 Colin Kaepernick checked out the latest Jaguar model.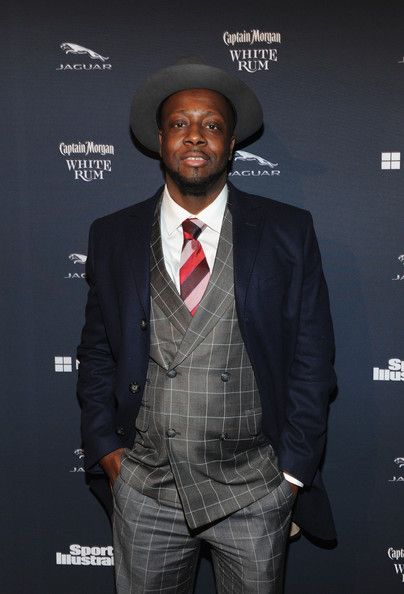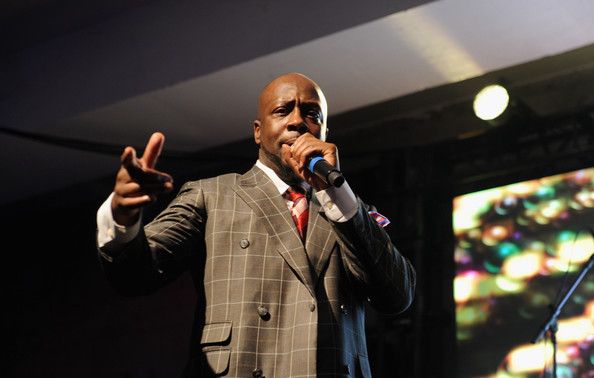 Wyclef Jean was there.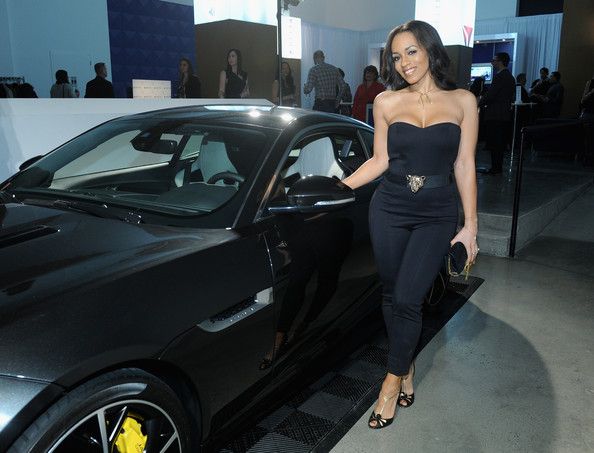 Melyssa Ford posed next to the new model too.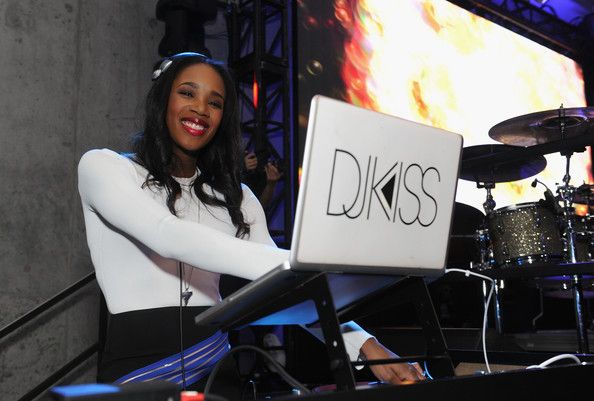 DJ Kiss kept the party going.
Then there was the MAXIM party.....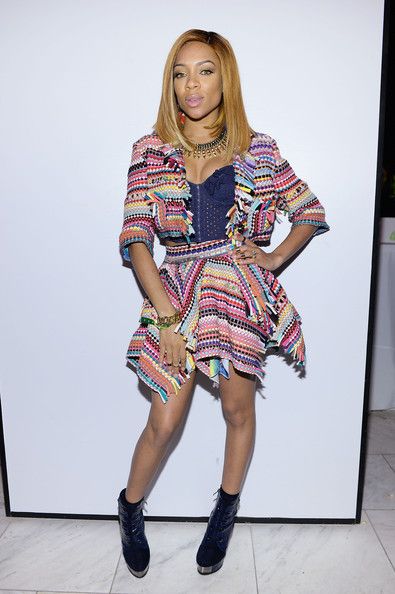 Lil Mama attended the MAXIM "BIG GAME WEEKEND" party.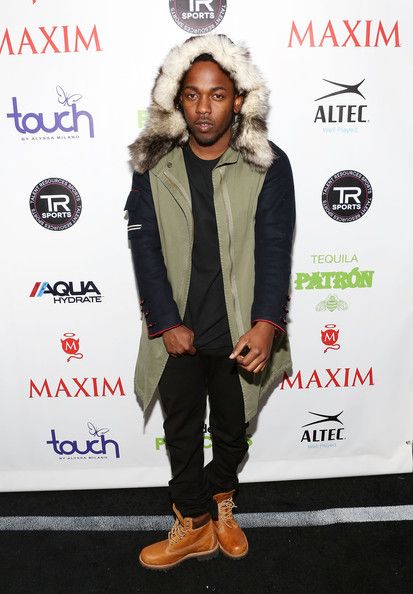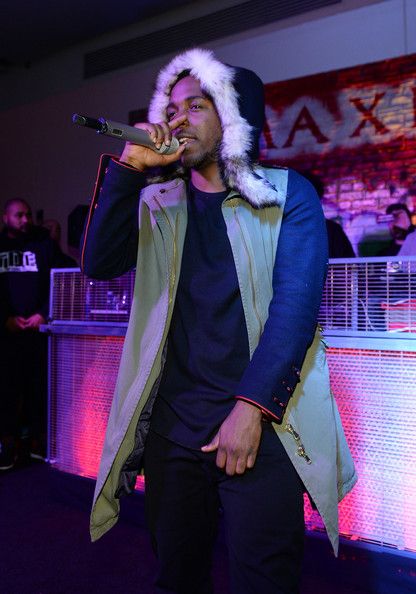 Kendrick Lamar thrilled the crowd with a performance.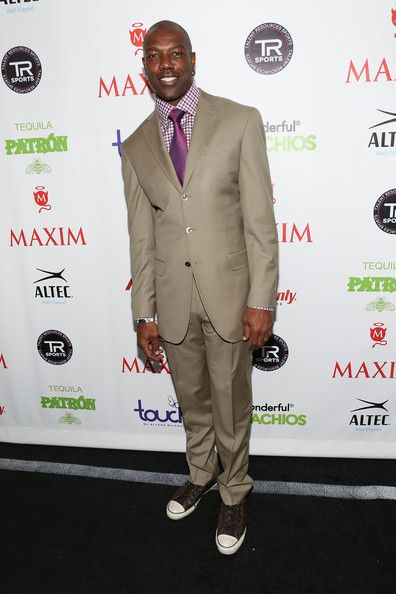 Former NFL sar Terrell Owens smiled for the camera and posed with a few models.
Taye Diggs rocked a fedora.
Also......
Fabolous was spotted at the Roc Nation Sports Celebration presented by Airbnb at The 40/40 Club.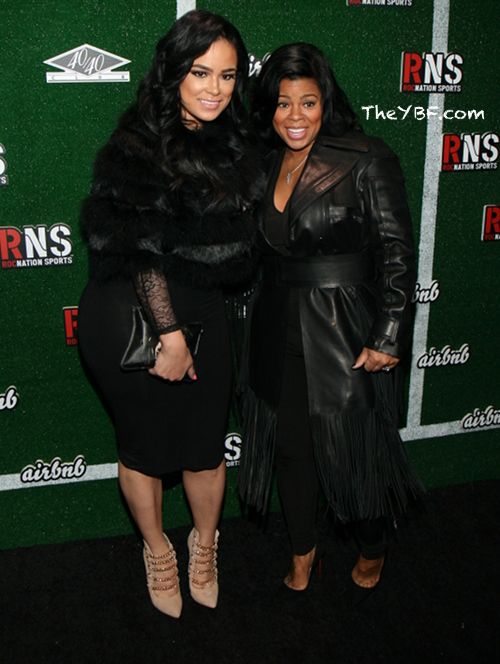 Emily B and Chrissy Lampkin posed together.
Elle Varner represented for the Roc.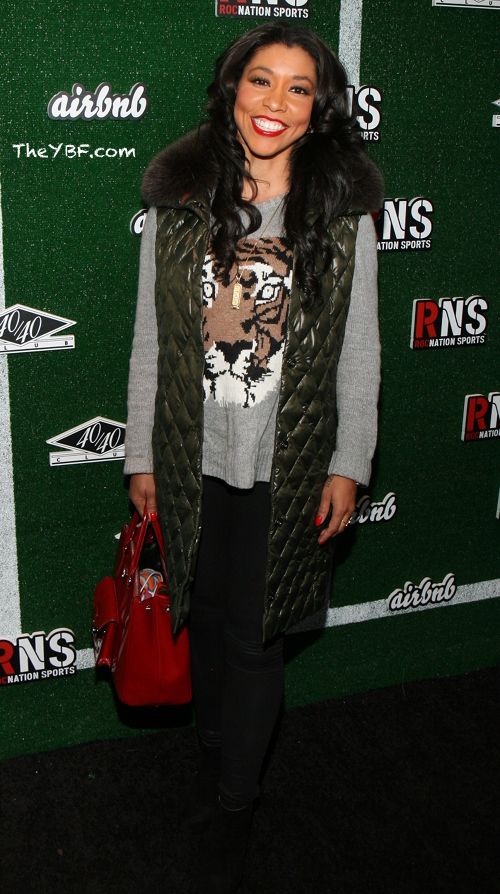 Jeanette Jenkins was there.
Bridget Kelly was spotted.
Adrienne Bailon posed with RaVaughn.
Photos via Dimitrios Kambouris/Craig Barritt/Getty Images North America
MUSIC FAB: Kendrick Lamar And Imagine Dragons Perform "Radioactive" On SNL + K. Michelle's "I Don't Believe" Single + Tyga's "Young Kobe" Video
Posted: 02 Feb 2014 11:20 AM PST
Kendrick Lamar performed on "SNL", K. Michelle dropped a new single and Tyga released a video for "Young Kobe." Check out the new music inside....
Kendrick Lamar and Imagine Dragons followed up their critically acclaimed Grammy performance with an appearance on "SNL" last night. Watch "Radioactive" again.....
In new songs....
February will be a huge month for K. Michelle. On Feb. 21st, she's hitting the road with Robin Thicke, and on Valentine's Day, she'll release her mixtape No Fucks Given. The lead single is "I Don't Believe," a cover of Frank Ocean's "We All Try."
Listen "I Don't Believe" here:
In new music videos....
The latest video from Tyga's Well Done 4 mixtape is the ballers' anthem "Young Kobe." Watch him kick it in a fur coat (among helicopters, topless women, a leopard, and snakes) above.
EXTRAS:
1. Academy Award-winning actor Philip Seymour Hoffman was found dead earlier today. He was 46. Story.

YBF KIDS: Jaden Smith JUMPED From A Plane + Kevin and Heaven Hart ATTEND A Father/Daughter Dance + Kiyan Anthony Is "Happy" About The Super Bowl
Posted: 02 Feb 2014 10:52 AM PST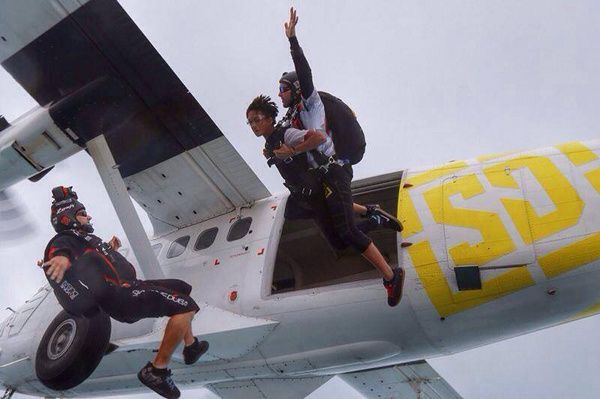 Jaden Smith jumped from a plane! See the pic inside as well as Kevin Hart and his daughter Heaven at a father/daughter dance, and watch Kiyan Anthony perform "Happy".
The fresh prince of the "Cool Kids", Jaden Smith, posted a photo of himself skydiving. He captioned, "Jaden jumping from a plane. Life. Happy Super Bowl Sunday. J"
That looked like fun!
In other YBF Kids....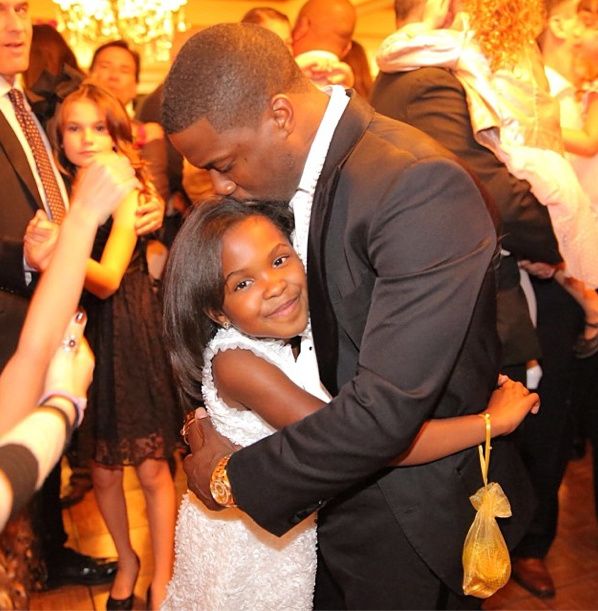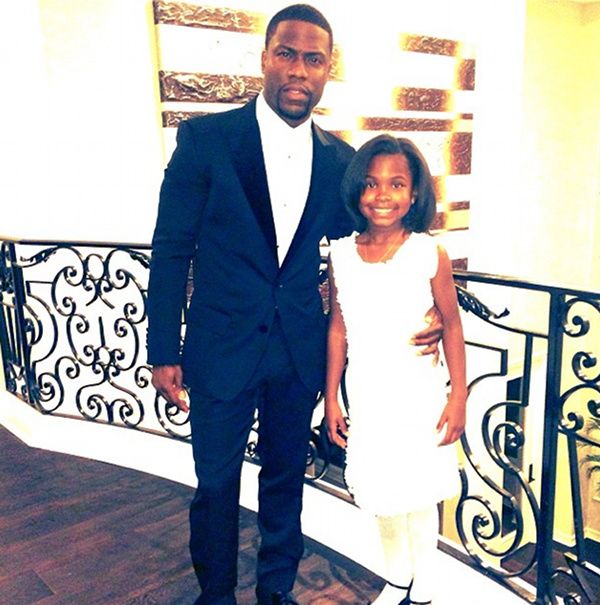 Kevin Hart and his daughter Heaven attended a recent father/daughter dance. "Me & my baby danced the night away!!!! I might of had more fun than she did lmao #fatherdaughterdance #daddyslittlegirl".
"I don't care how busy I am I will always make time for what's most important to me...today is my little girls 1st father daughter dance!!! She is by far the most BEAUTIFUL date that I have ever had in my life!!! #ProudDad #ShesGrowingUpSoFast #iCried"

Check out the fun....
Also.....
Kiyan Anthony, the son of Lala and Carmelo, is a huge football fan. He sang his own version of "Happy" in celebration of the Super Bowl.

Photos via Kiyan Instagram/Kevin Anthony Instagram
Drake & Diddy HIT THE STAGE For REVOLT Bring the Music Revolution + Tika Sumpter, Terry Crews & More At DirecTV SUPER Saturday Night
Posted: 02 Feb 2014 09:39 AM PST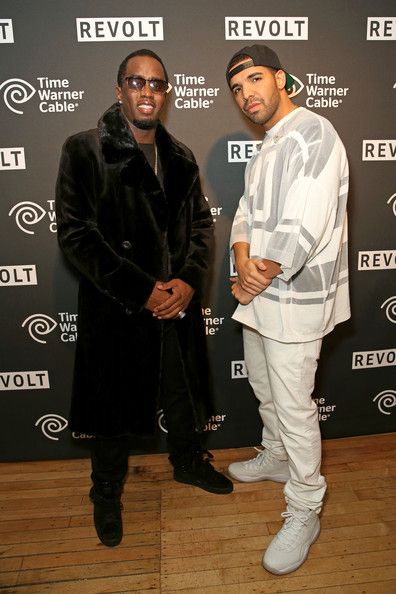 Diddy and Drake hit the stage for REVOLT's Bring Back the Music Party while Tika Sumpter and June Ambrose partied with DirecTV. See pics inside....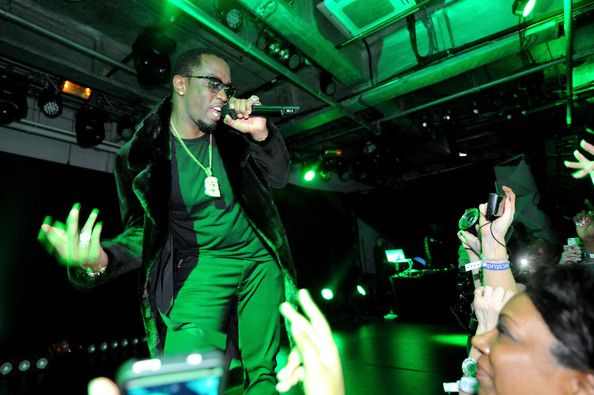 Last night, Diddy performed at the Time Warner Cable Studios for the Revolt Bring the Music Revolution event in NYC.
Bad Boy artist French Montana was on the scene.
Mary J. Blige came out to support Diddy.
Supermodel Tyson Beckford rocked plaid.....we liked it.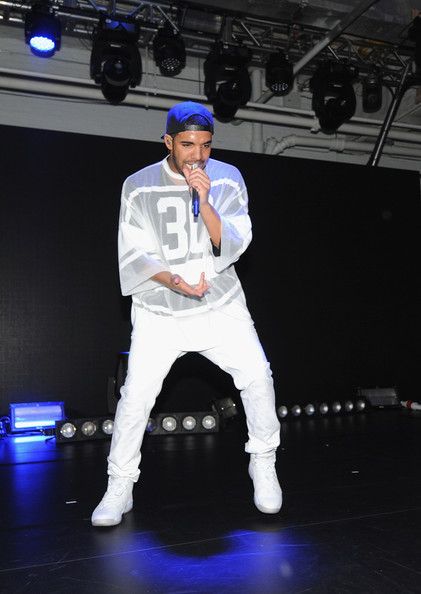 Drake hit the stage and performed for the crowd.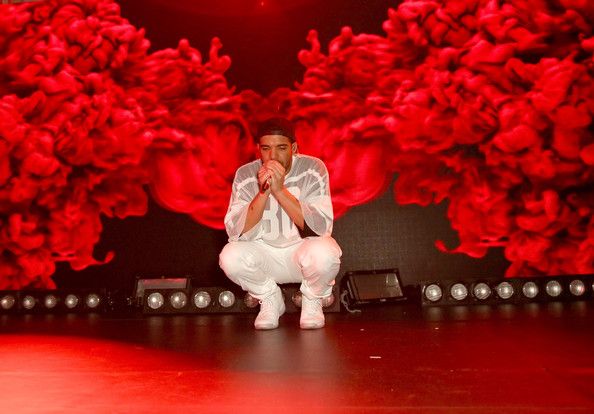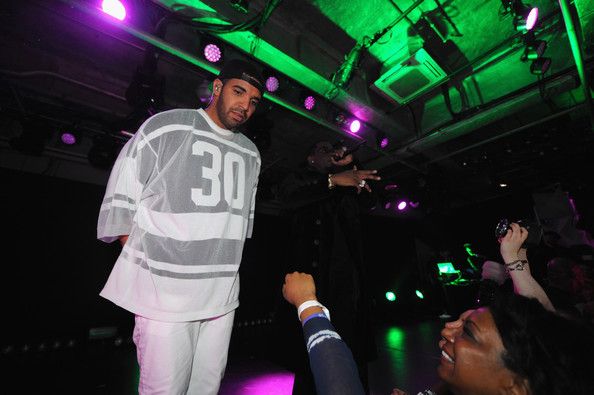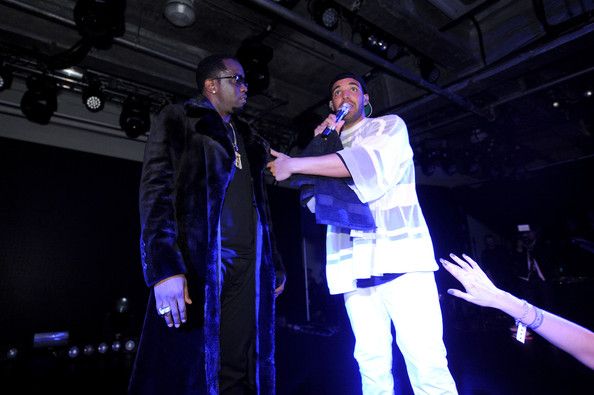 Diddy also joined him onstage.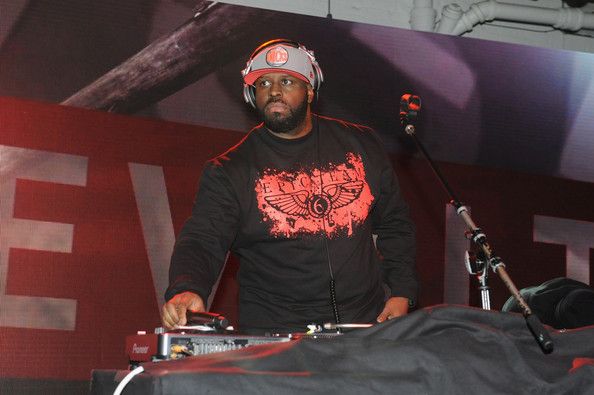 Funkmaster Flex kept the crowd moving.
Watch Drake perform "We Made It" and "Trophies"
At Pier 40...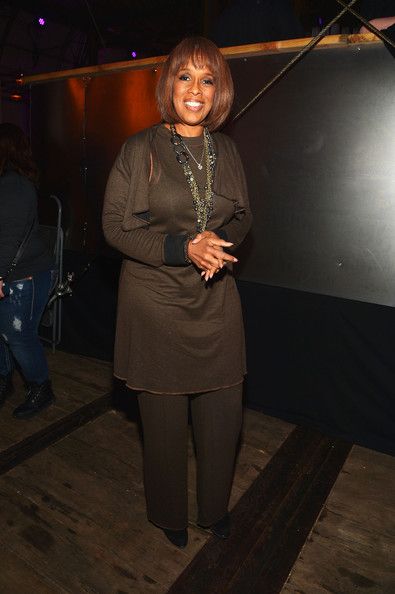 Earlier we told you about Jay Z and Beyonce performing for the DirecTV Super Saturday Night at Pier 40, and Gayle King was in the audience.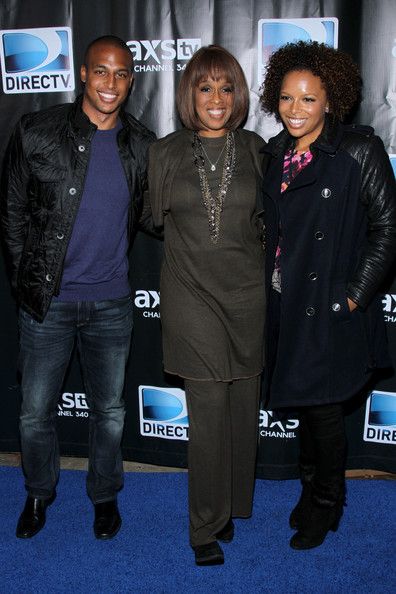 She brought along her kids William Bumpus Jr., and Kirby Bumpus.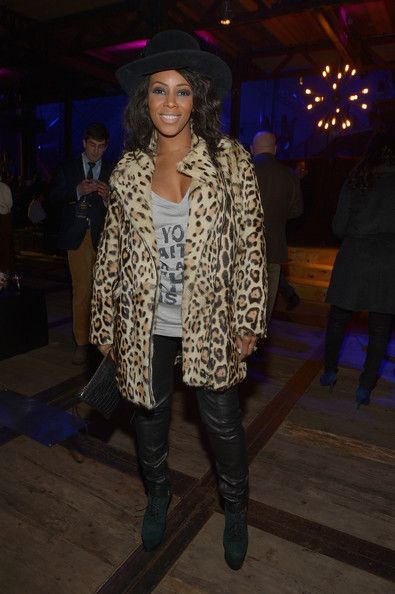 June Ambrose wore a stylish animal print coat.
Tika Sumpter showed off her figure.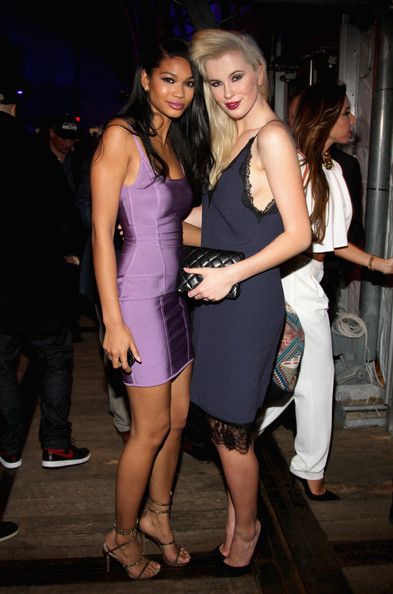 Chanel Iman posed with Ireland Baldwin.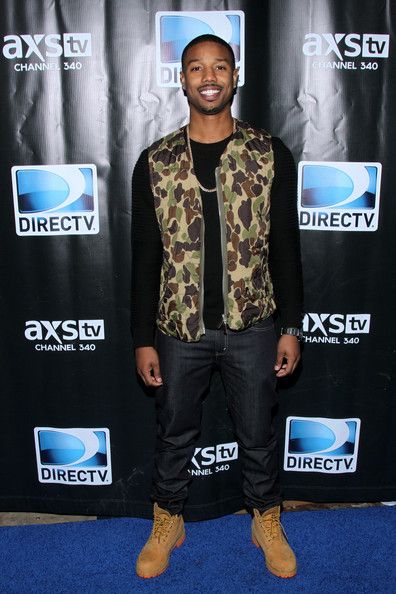 Michael B. Jordan was there.
Terry Crews and wife Rebecca made the rounds.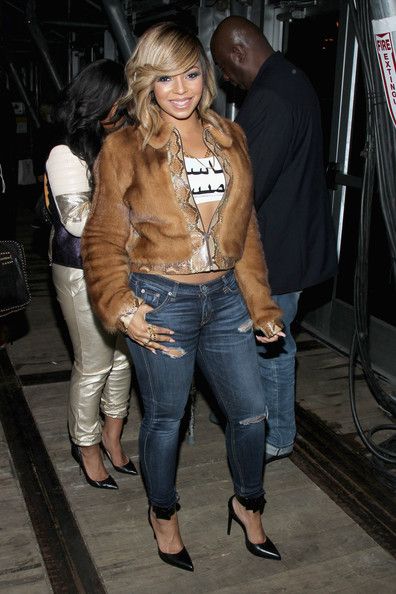 Ashanti looked cute in her fur coat.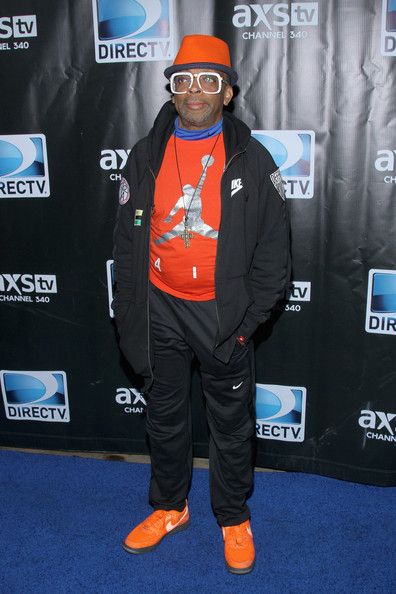 We're giving Spike Lee a pass...he can wear what he wants.
Melanie Fiona was there.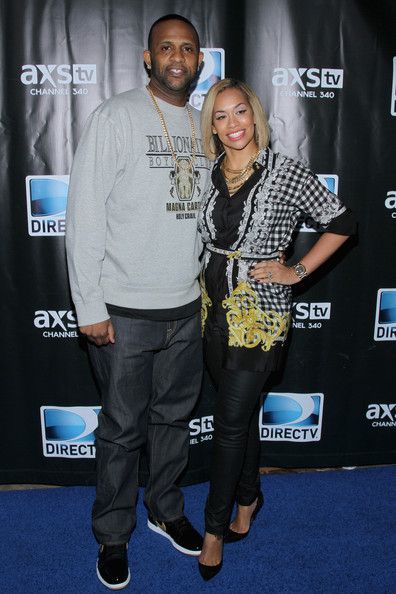 CC Sabathia posed with wife Amber.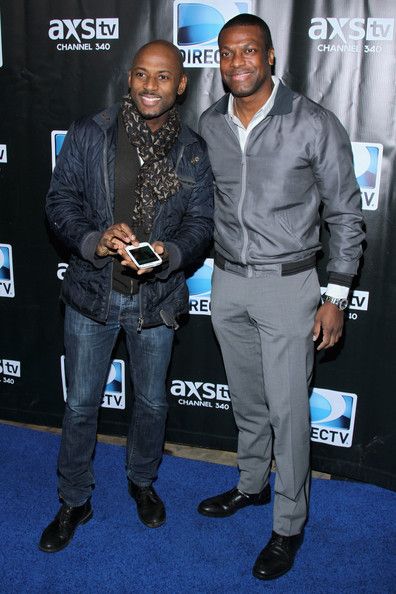 Romany Malco posed with Chris Tucker.
Photo via Rob/Brad Barket/Getty Images North America