---
John Legend, Chrissy Teigen, Serena Williams & More At The DirecTV Beach Bowl at Pier 40
Posted: 02 Feb 2014 07:55 AM PST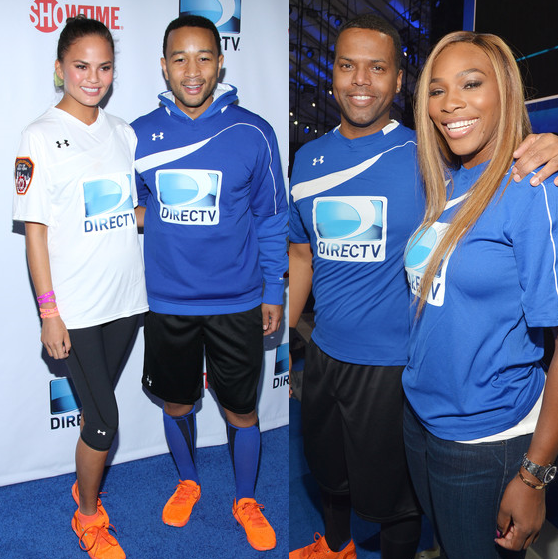 John Legend, Serena Williams and Deion Sanders were among the YBF celebs at 2014 DirecTV Beach Bowl. Pics inside....
Serena Williams was spotted at Pier 40 for DIRECTV's 8th Annual Celebrity Beach Bowl in NYC.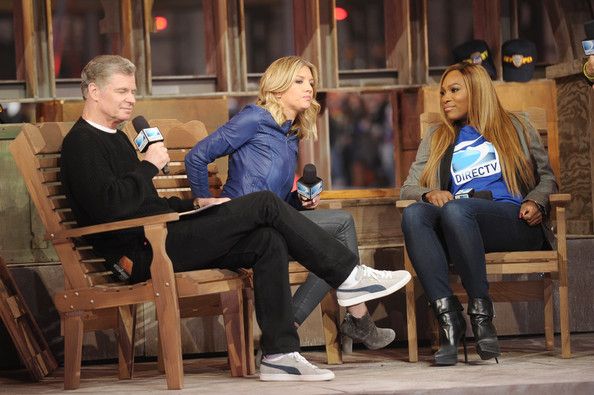 Serena did a round of interviews, and we spotted her chatting with AJ Calloway and Deion Sanders.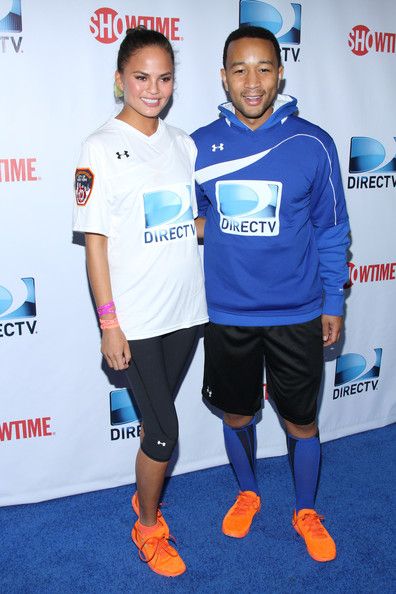 John and Chrissy Teigen were there.
Rocsi was there.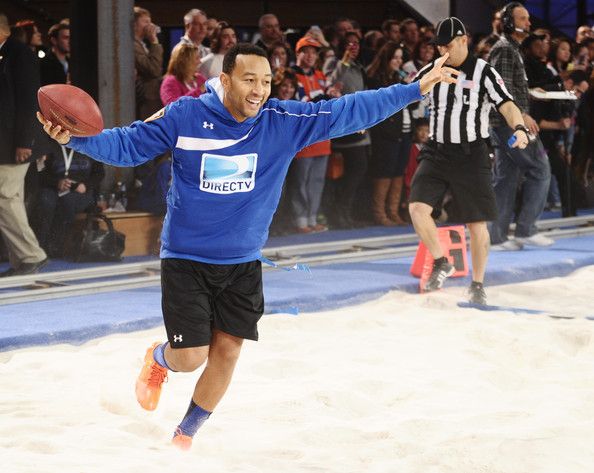 John and Chrissy proved there weren't afriad to break a sweat.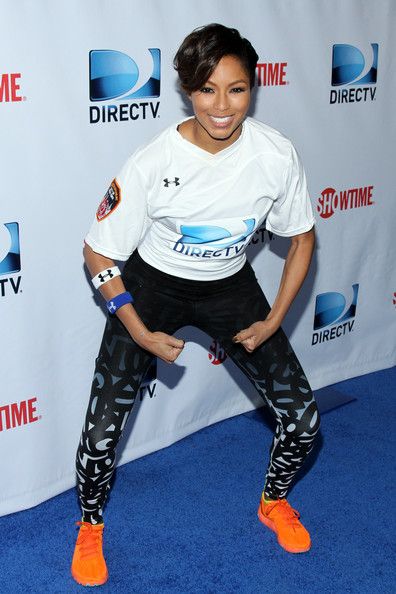 TV personality Alicia Quarles played in the games.
Deion Sanders smiled for the camera.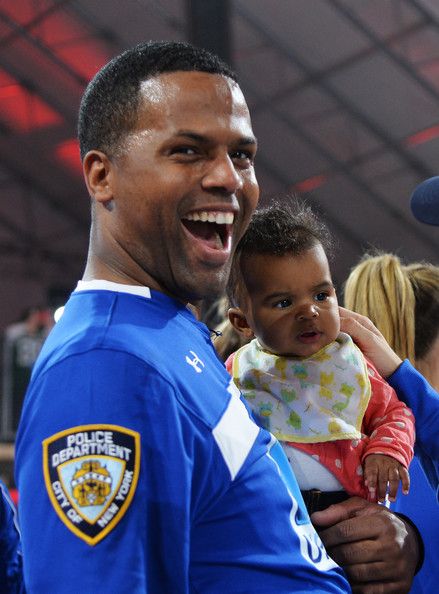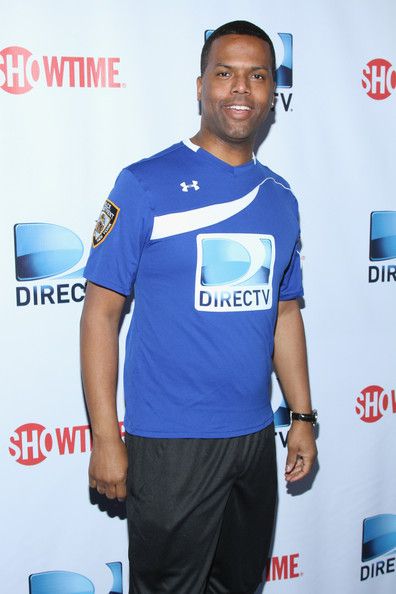 AJ Calloway played in the games.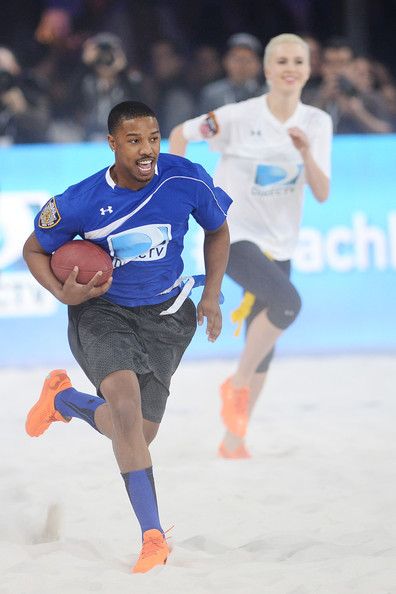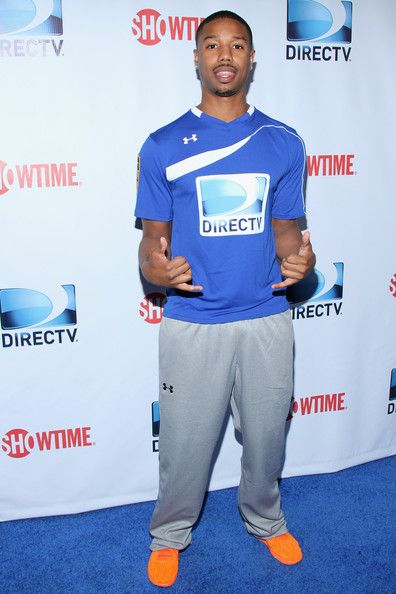 Michael B. Jordan posed with Rocsi.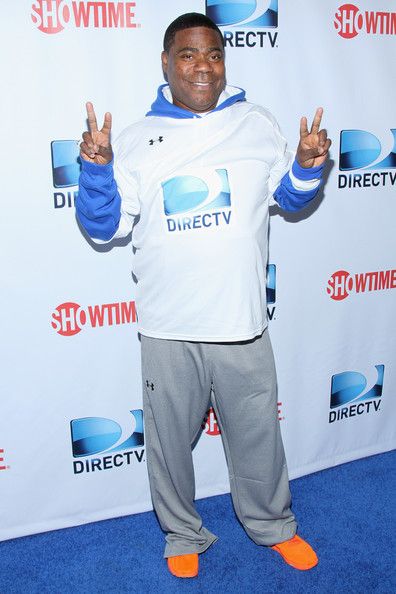 Alicia got "serious" with Tracy Morgan.
Newsman Kevin Frazier played in the games.
John Legend's team "Finest" beat out Chrissy's "Bravest" team winning (35-28).
Photos via Michael Loccisano/Getty Images North America
IN CONCERT: Beyonce Gets "Drunk In Love" With Jay Z At DirectTV's SUPER Saturday Night Party
Posted: 02 Feb 2014 06:25 AM PST
Beyonce surprised fans with a performance of "Drunk In Love" during Jay Z's headlining gig at DirecTV's SUPER Saturday Night Party.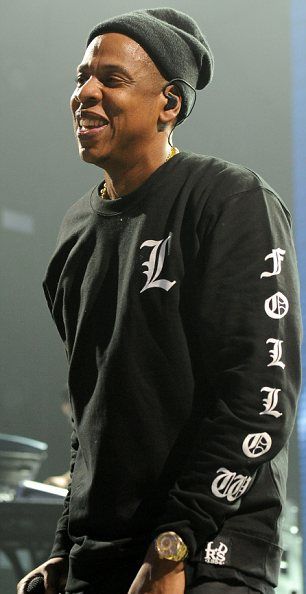 http://50.56.9.147/sites/all/modules/fckeditor/fckeditor/editor/skins/de...); background-position: 0px -304px;" class="TB_Button_Image" src="http://50.56.9.147/sites/all/modules/fckeditor/fckeditor/editor/images/spacer.gif" />
A few weeks ago we hinted at Beyonce joining Jay Z when he headlined DirectTV's Saturday Night Party co-hosted by Mark Cuban and Eli Manning.....and it totally happened last night!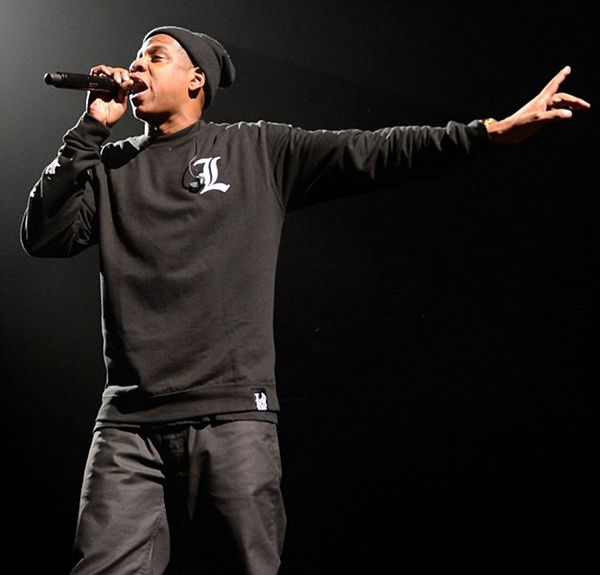 Jigga's set lasted more than an hour, including, "Holy Grail", "Tom Ford", "Big Pimpin'" and "99 Problems."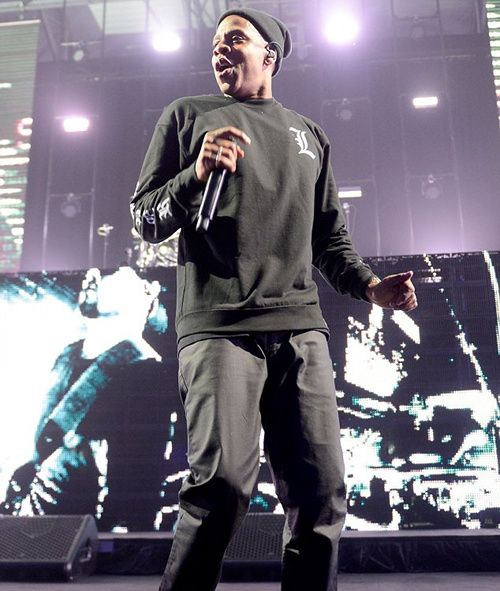 Around 12:50am, during his set at New York's Pier 40 stadium, Jay Z asked the crowd, "Any sexy ladies in New York City tonight! I said, Any sexy ladies in New York City tonight?"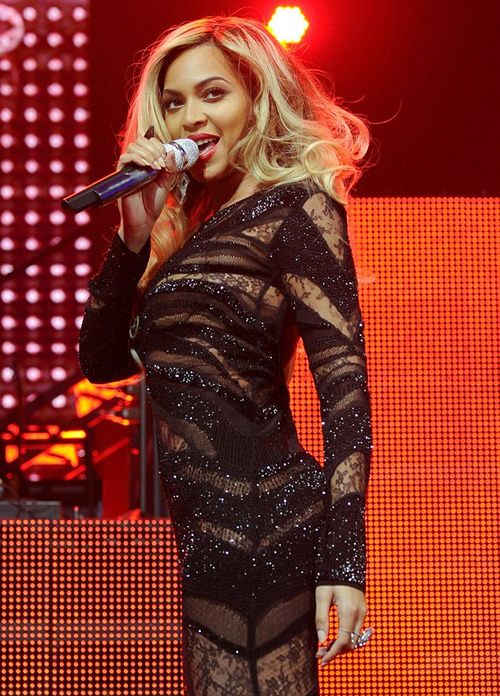 Then....Baddie Bey appeared. The two performed "Drunk In Love" and ended the song with a hug and kiss.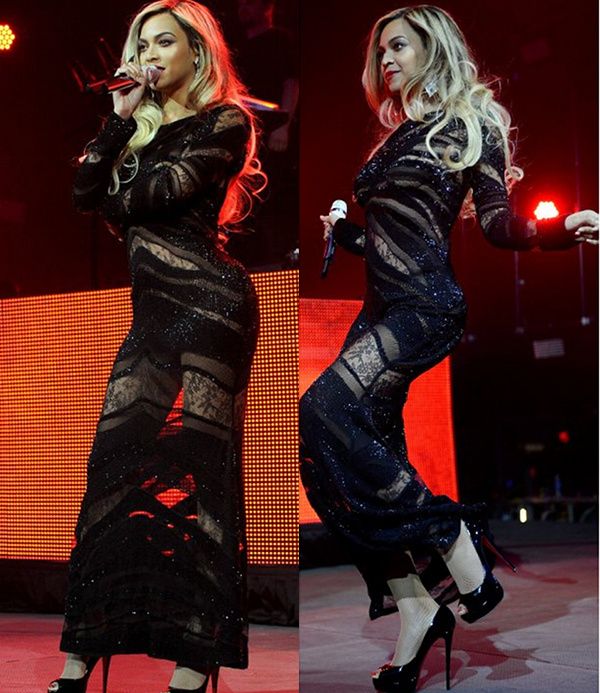 Bey wore a Roberto Cavalli dress, Christian Louboutin shoes, and Lorraine Schwartz jewelry.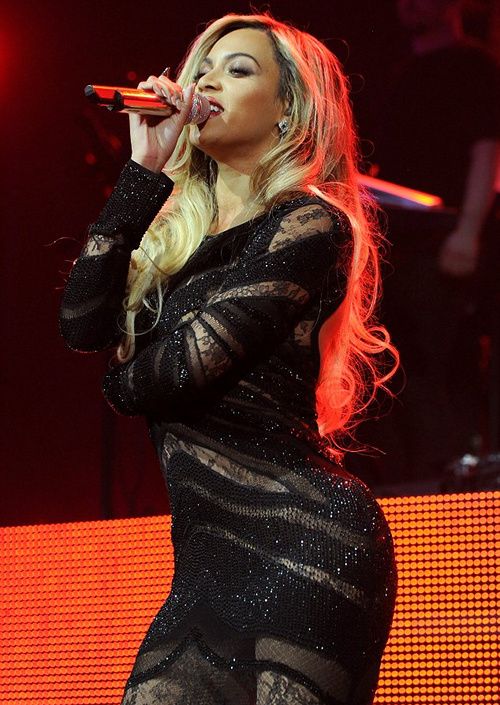 As she exited, Jay said, "All hail to the queen. Make some noise for Queen Bey!"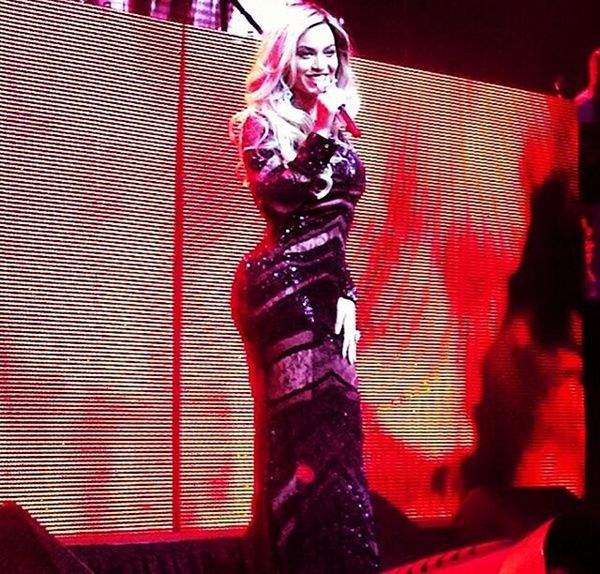 In other Bey news, she has fired her manager and will now handle her own affairs (along with Jay's help) through her Parkwood Entertainment company.
On Facebook, Beyonce shared a few photos (pre-approved from Parkwood Entertainment) from last night.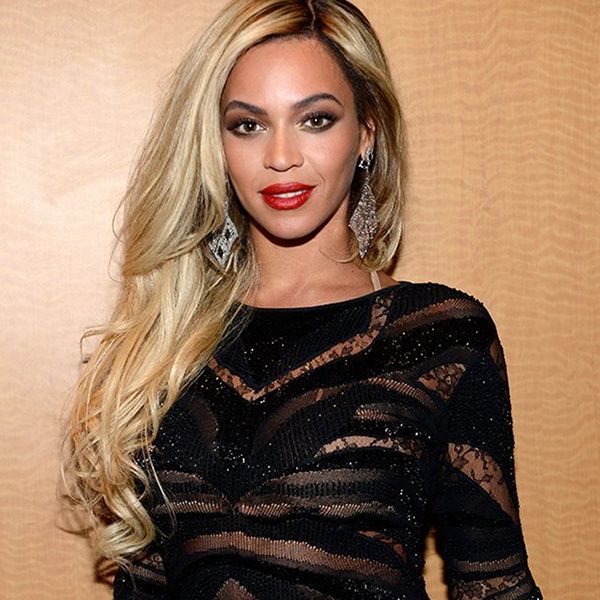 Beyonce will also be updating her Facebook page with Black History Facts all month.
Watch Beyonce & Jay Z "Drunk In Love":
The concert will be rebroadcast on DirecTV's Audience Network today at 10 amET.
Photos via Kevin Mazur/Getty Images for DirecTV
Diddy ROCKS Pharrell's Hat + Drake TATTOOS His Father's MUGSHOT
Posted: 01 Feb 2014 12:45 PM PST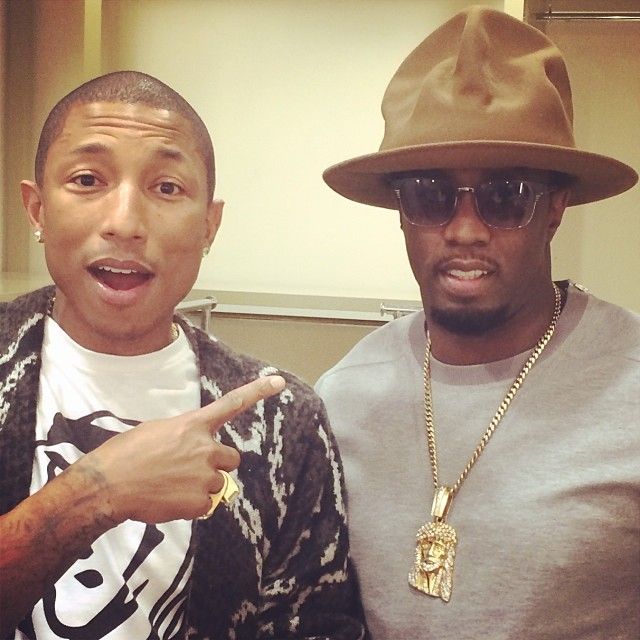 Diddy posed with Pharrell's infamous Grammy hat. See the pic inside along with Drake's new tattoo.
Diddy had a little funny with Pharrell yesterday, posing with the hat he rocked at the Grammy's. He tweeted, "Ladies and gentlemen I found the world famous hat and it's mine now! I'm gonna wear it everywhere I go for the next 10 days!!! Lol Thanks to @pharrell !!!"
We're going to keep an eye on Diddy to see if he really wears the hat for ten days!
In new tattoos.....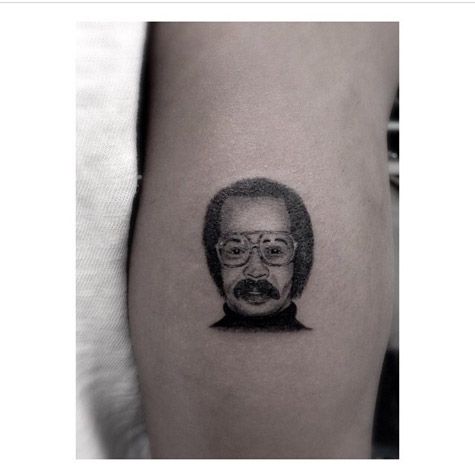 Drake has a new tattoo! He visited Shamrock Social Club tattoo parlor in West Hollywood where Dr. Woo inked a mugshot of Drizzy's father, Dennis Graham, on his arm. Drake's dad was impressed. He tweeted, "This means the world to me, my baby," he tweeted.
Here's the original....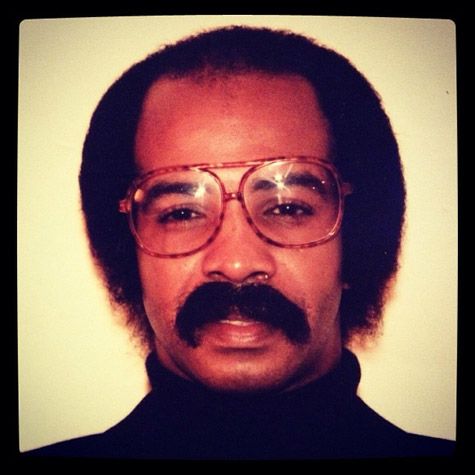 Photos via Drake's Instagram/Diddy's IG
PARTY ROUNDUP: Mary J. Blige, Victor Cruz, Chanel Iman & More At NYC Super Bowl Parties
Posted: 01 Feb 2014 10:38 AM PST
We have another round up of Super Bowl parties with some of your favorite celebs. See Mary J Blige, Chanel Iman, Victor Cruz and others inside....
SHAPE Magazine covergirl Mary J Blige attended the Super Bowl XLVIII Party Hosted By Shape And Men's Fitness at Cipriani 42nd Street.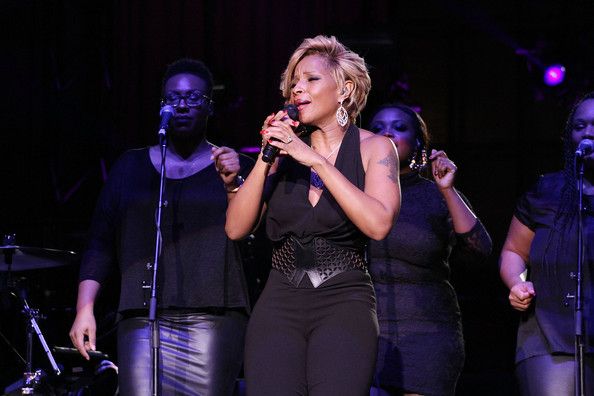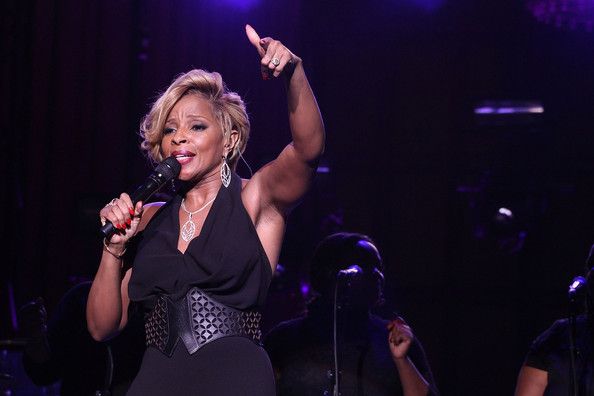 Mary also hit the stage to perform.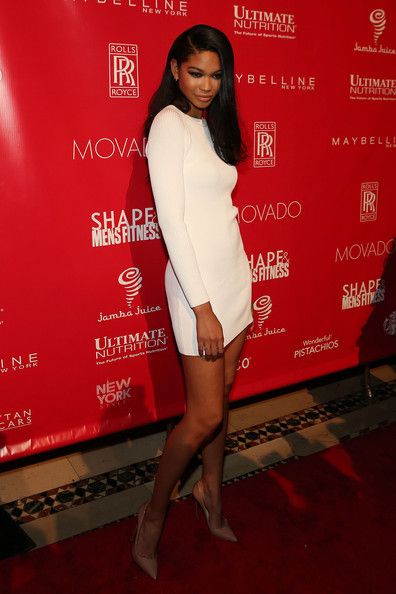 Model and covergirl Chanel Iman was a vision in white.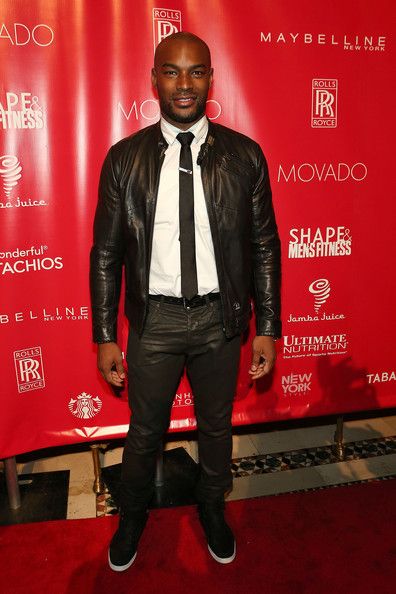 Tyson Beckford also struck a pose.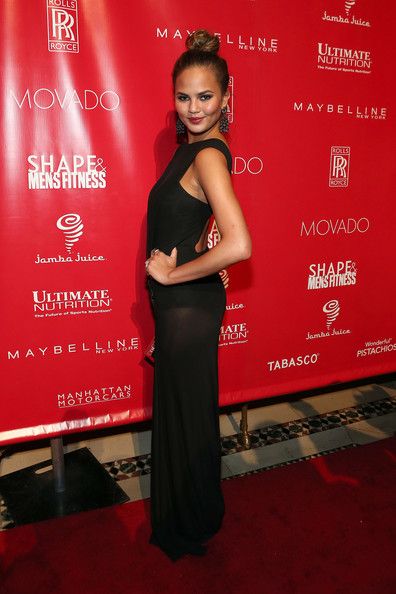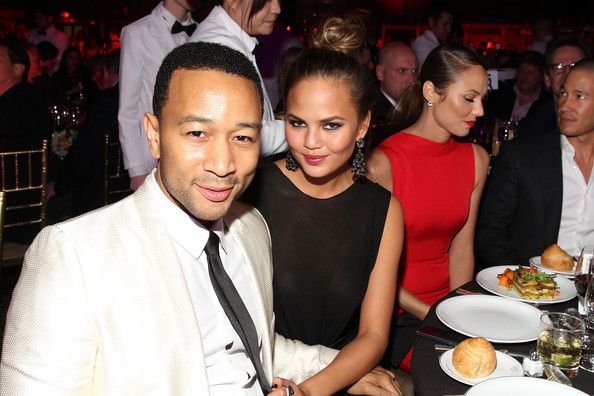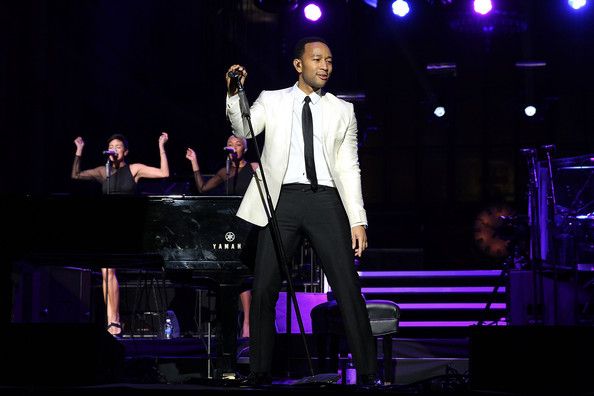 John Legend performed for the audience. His wife Chrissy Teigen attended.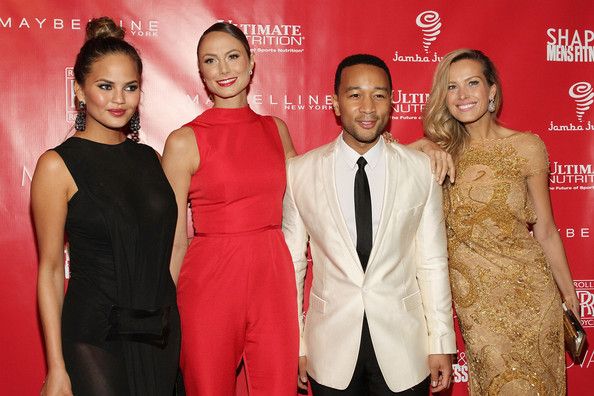 They posed with Stacy Keibler and Petra Nemcova.
Singer Bridget Kelly wore blue velvet.
Actor Terry Crews (who we'll see in a huge Super Bowl ad) attended with his wife Rebecca.
At another party.....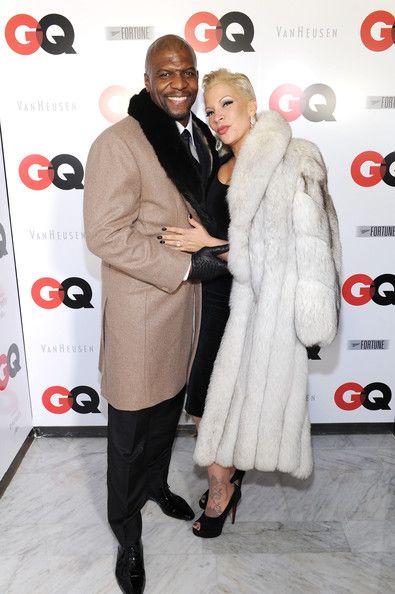 Terry and Rebecca were spotted at the GQ Super Bowl Party 2014 at the Boom Boom Room.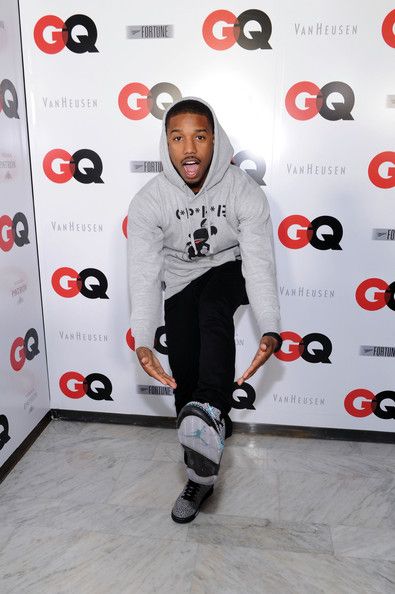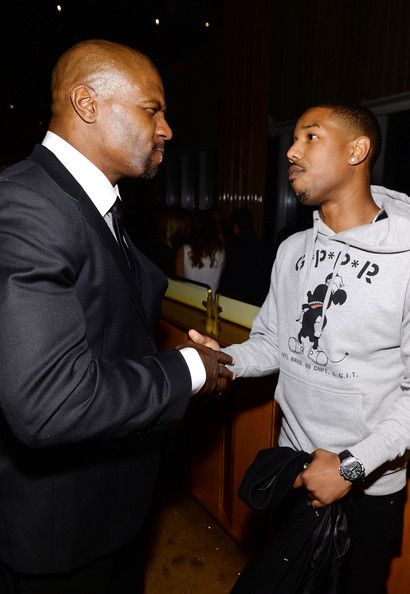 Terry chatted with Michael B. Jordan.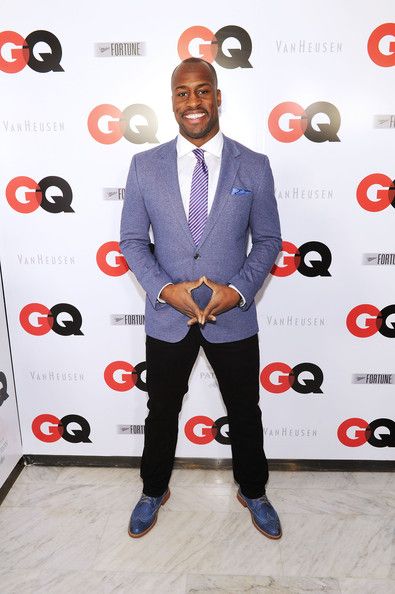 NFL star Vernon Davis struck a pose.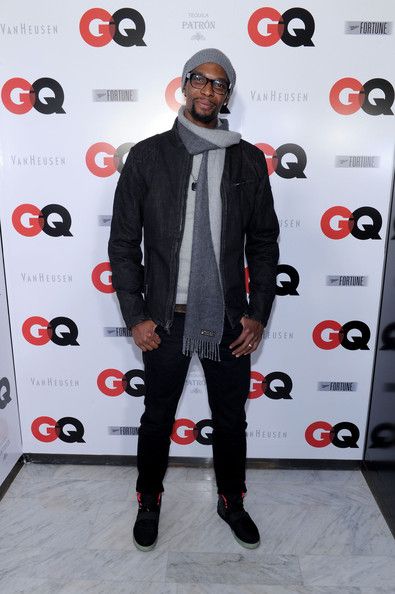 Chris Bosh came bundled up.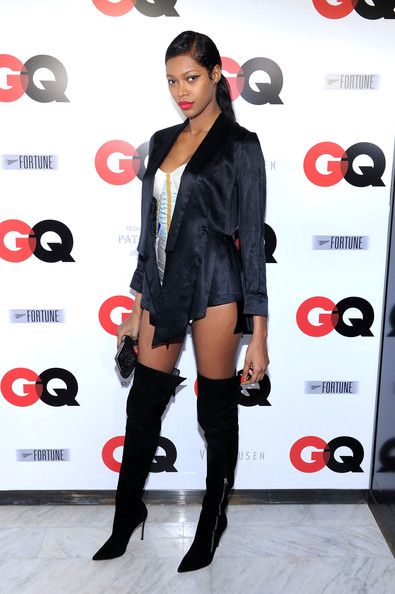 Jessica White showed off her amazing figure.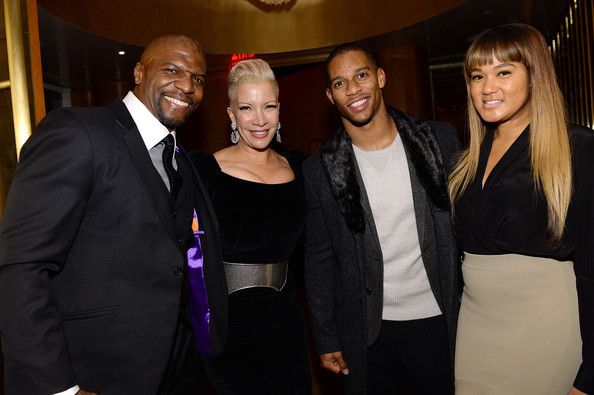 Terry and Rebecca posed with Victor Cruz and his fiancee Elaina Watley.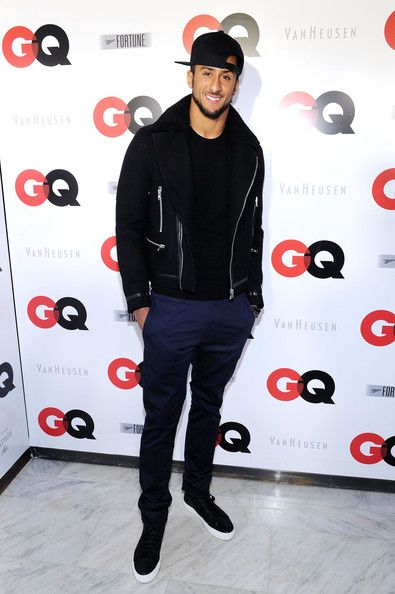 Terry also chatted with Colin Kaepernick.
Also.....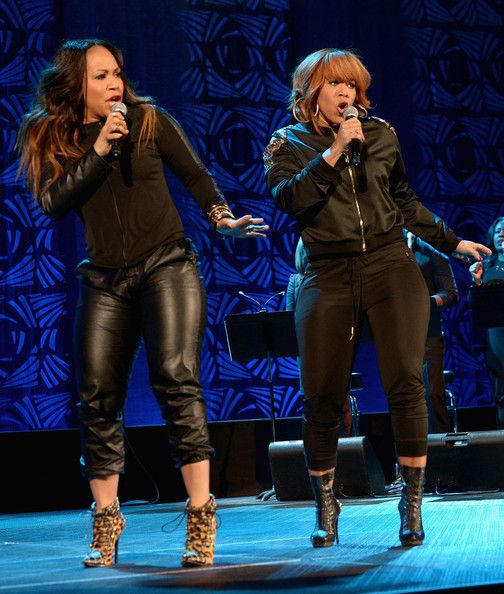 Mary Mary performed at the Super Bowl Gospel Celebration 2014.
Wendy Williams and A. J. Calloway spoke onstage at the event, held at The Theater at Madison Square Garden.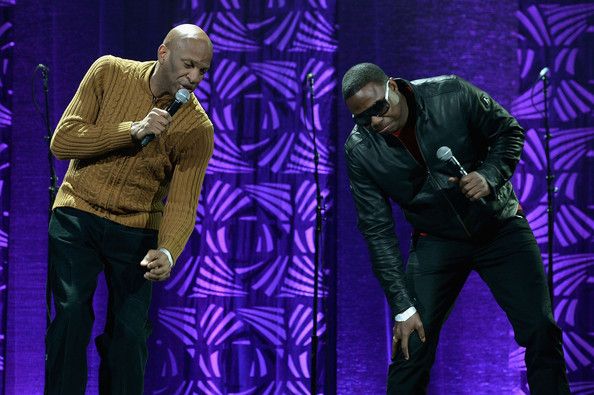 Donnie McClurkin and Doug E. Fresh has jokes.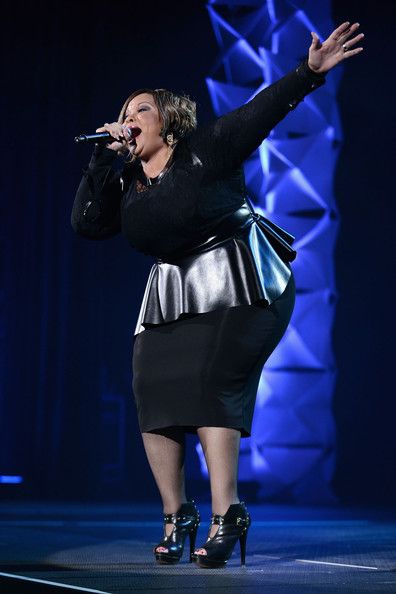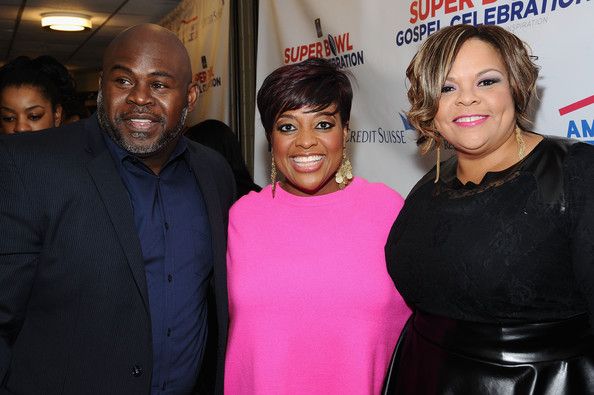 Sherri Shepherd posed with David and Tamela Mann.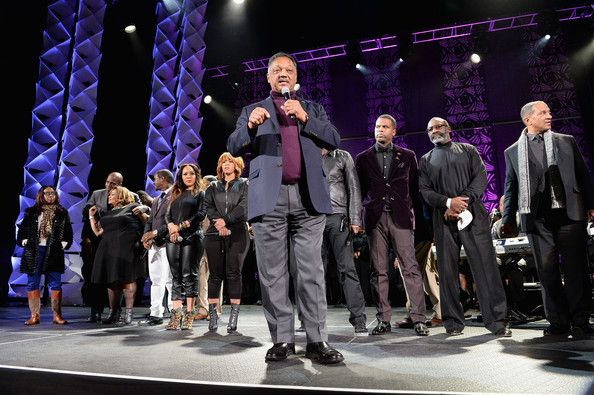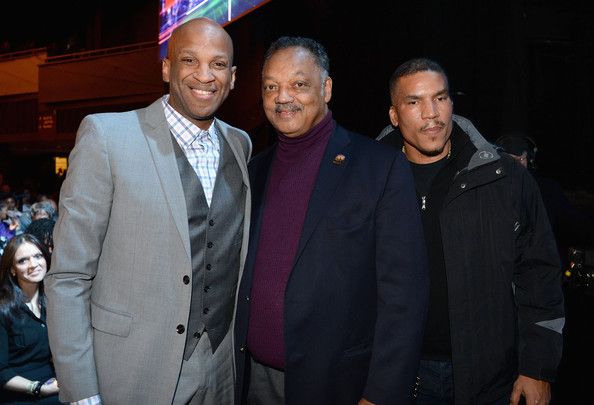 Donnie McClurkin and Reverend Jesse Jackson posed with Executive Vice President and General Manager of Centric Paxton Baker.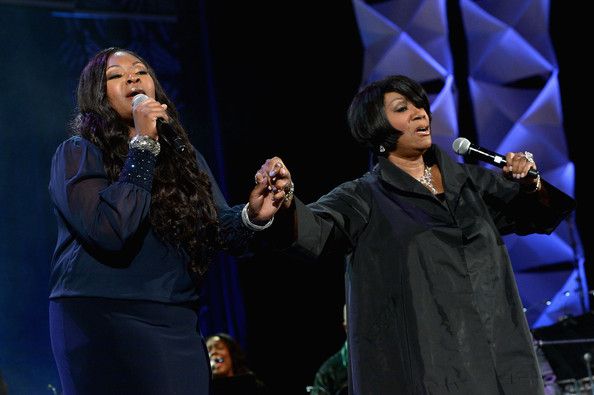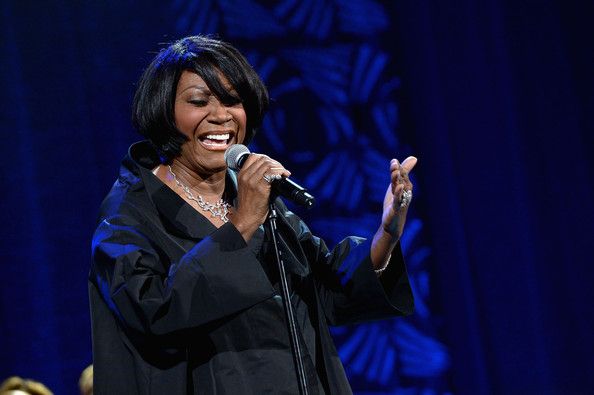 "American Idol" winner Candice Glover sang with Patti Labelle.
Photos via Getty Images
BUSTED? French Montana, Jadakiss & Chinx Drugz REPORTEDLY Arrested In NYC + Jerry Springer INTERVIEWS Rick Ross & French Montana
Posted: 01 Feb 2014 09:42 AM PST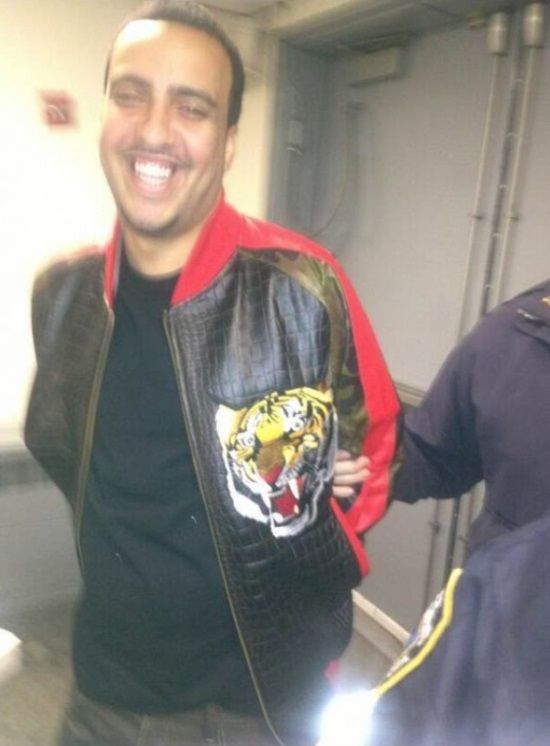 French Montana and Jadakiss were reportedly arrested last night. See an "arrest" pic inside and watch Rick Ross kick it with Jerry Springer.
Rappers French Montana, Jadakiss, and Chinx Drugz were reportedly arrested at a pre-SuperBowl party last night.
Miss Info tweeted about the arrest, hinting that the "Hip Hop Cops" were out to cause trouble.
"FREE @FrencHMonTanA! FREE @ChinxMusic! FREE @TheRealKiss!! #SuperBowl #HipHopProfiling

Yo! All these corporations want rappers to shine at their #SuperBowl parties, but the #hiphop cops are out tying everyone up. SMH."
While details are sketchy, the three were allegedly cuffed at Funkmaster Flex and Cipha Sounds' Tunnel Party being held at B.B. Kings in New York City.
Before the arrest......
French and Rick Ross did an impromptu interview with Jerry Springer about their Rolex watches and Rick's dreams of being on The Jerry Springer Show.
Photo via Twitter/Rap Radar
SUPER BOWL PARTIES: Tika Sumpter, Solange, Colin Kaepernick & More PARTY Before KICK OFF In NYC
Posted: 01 Feb 2014 07:54 AM PST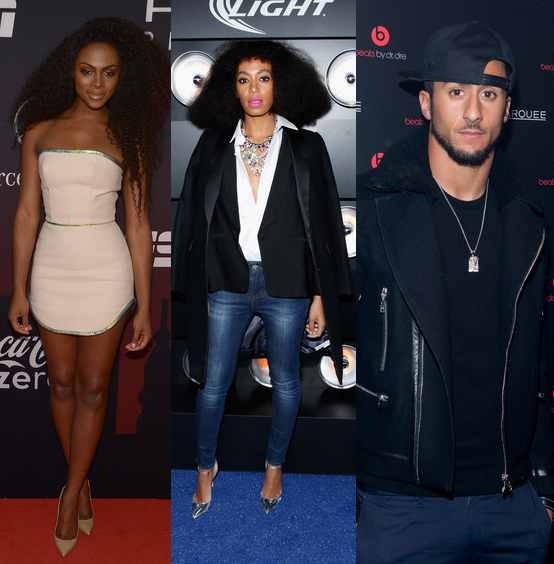 Tons of celebs hit the party scene last night as New York City preps for the Super Bowl. See Tika, Solange, Colin and more out and about...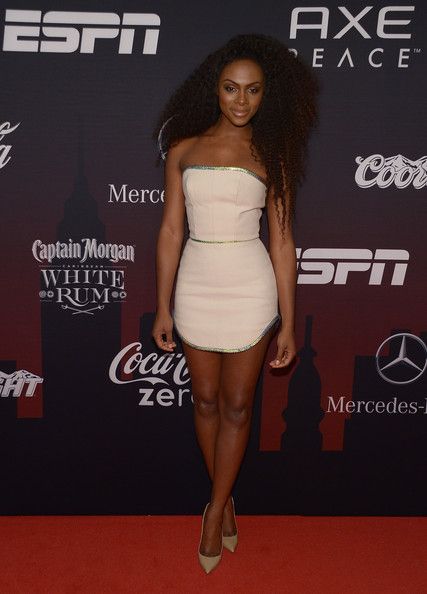 Tika Sumpter showed off her gorgeous legs last night when she strutted down the red carpet at Basketball City - Pier 36 on South Street for the ESPN party. We're so excited for Tika! She's become one of Hollywood's most recognizable faces because of Ride Along's box office success.
"Blurred Lines" crooner Robin Thicke walked the red carpet and performed a medley of hits for the crowd.
Fresh from his cohosting gig on "The View", Philadelphia Eagles wide receiver Desean Jackson was there.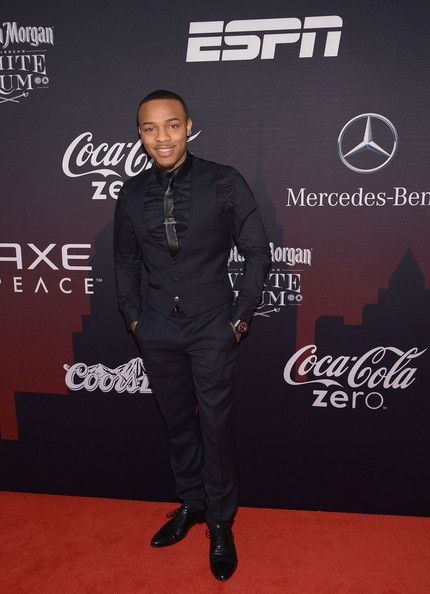 "106 & Park" host Bow Wow was on the scene.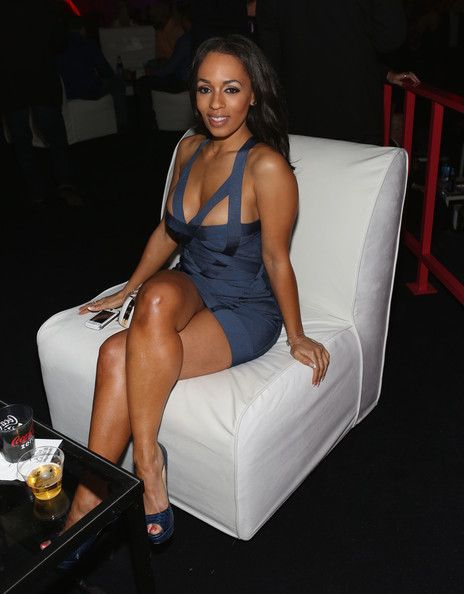 "Blood Sweat And Heels" star Melyssa Ford showed off the body that made her a household name.
Grammy nominee Kendrick Lamar performed songs from good kid, m.A.A.d city.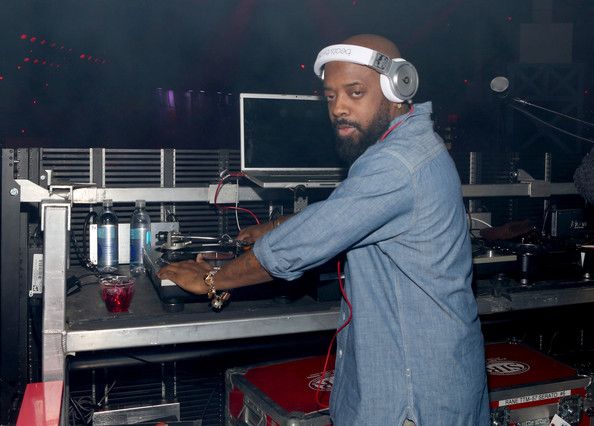 Jermaine Dupri kept the folks dancing.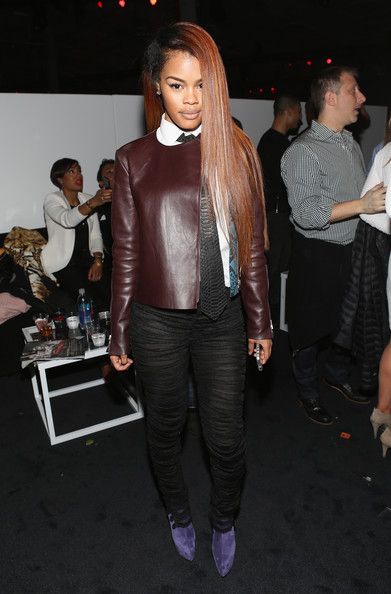 Teyana Taylor was there, sporting her fly girl swag.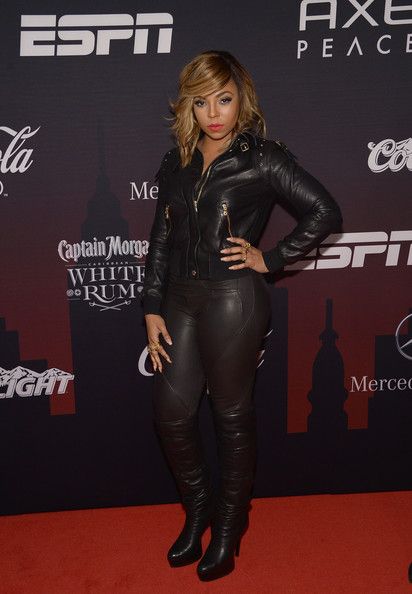 "I Got It" singer Ashanti was there. She's expected to finally release Braveheart this year.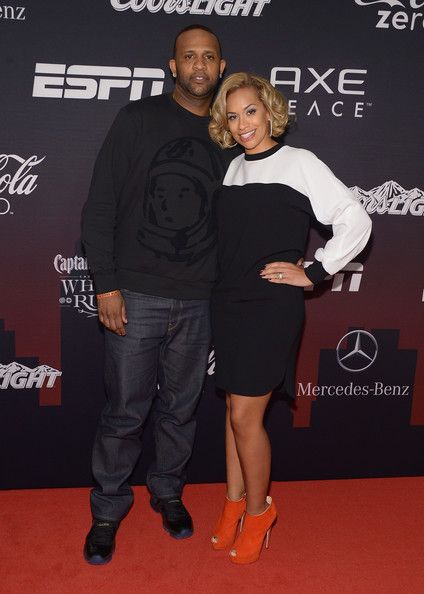 NY Yankees pitcher CC Sabathia posed with wife Amber Sabathia.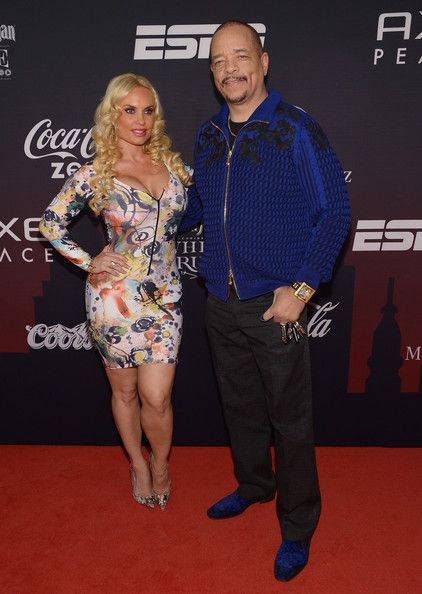 Coco and Ice T were there.
Spike Lee is working on a new vampire flick, Da Sweet Blood Of Jesus, which he financed with Kickstarter.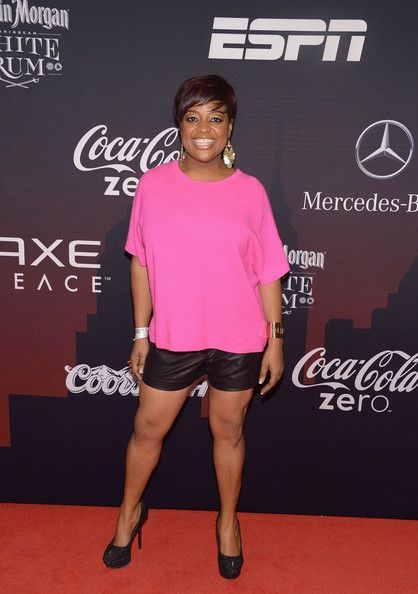 "The View" co-host Sherri Shepherd rocked a pair of short shorts.
"Mike & Molly" star Holly Robinson Peete struck a pose.
At Marquee......
Sexy San Francisco 49ers star Colin Kaepernick is in town for the games. He partied at the Beats By Dr. Dre special event at Marquee.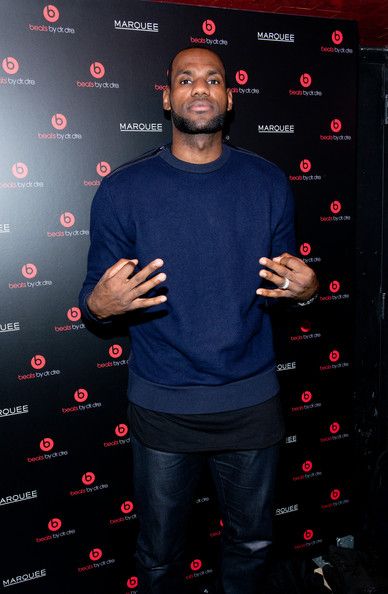 NBA MVP LeBron James was there.
At the ESPN party, Kendrick Lamar headed over to Marquee where he posed with Estelle.
NY Knicks star J.R. Smith posed with NY Giants star Victor Cruz.
Rick Ross was in the building.
At the Bud Light Hotel Lounge....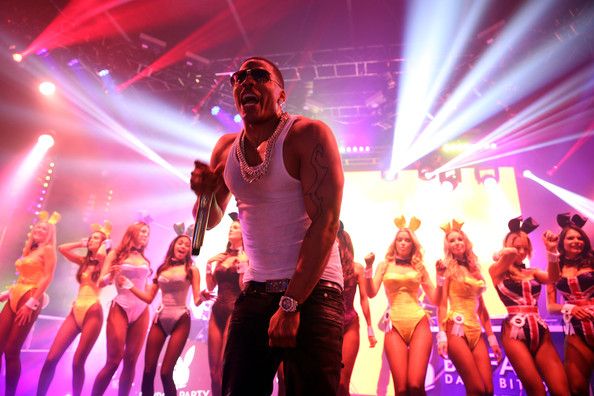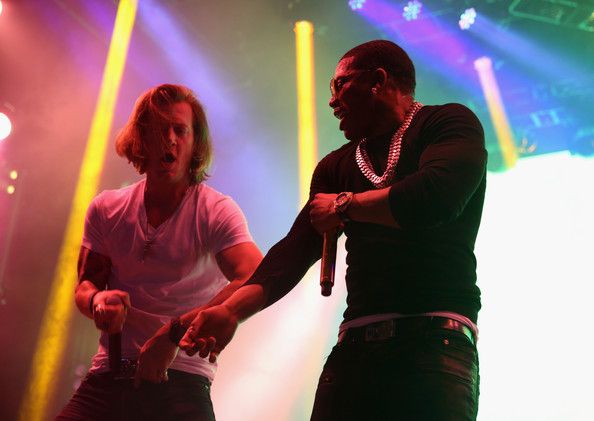 Nelly and Tyler Hubbard performed during The Playboy Party at The Bud Light Hotel Lounge.
Melanie Fiona wore the bunny ears.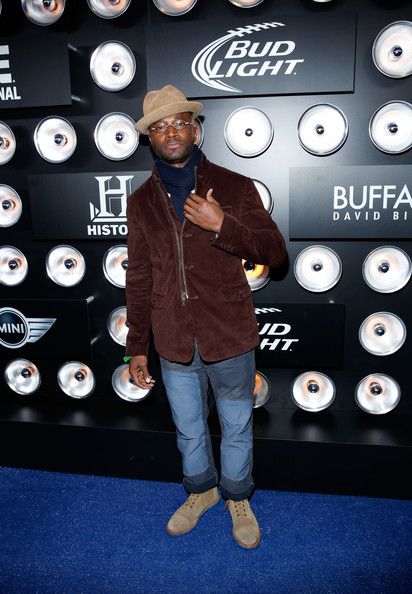 Taye Diggs showed off his pearly whites.
He posed with Jamie Chung and Bryan Greenburg.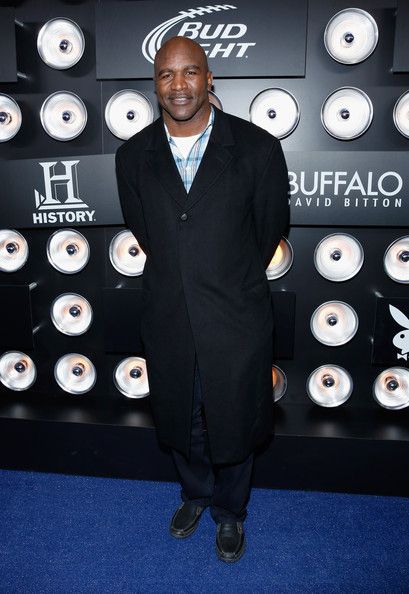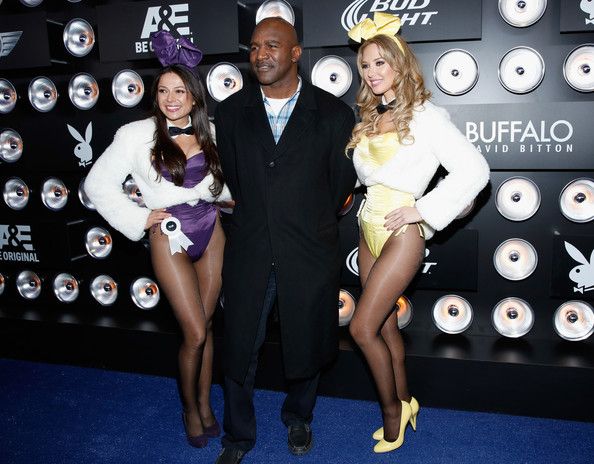 Former heavyweight champ Evander Holyfield is in town.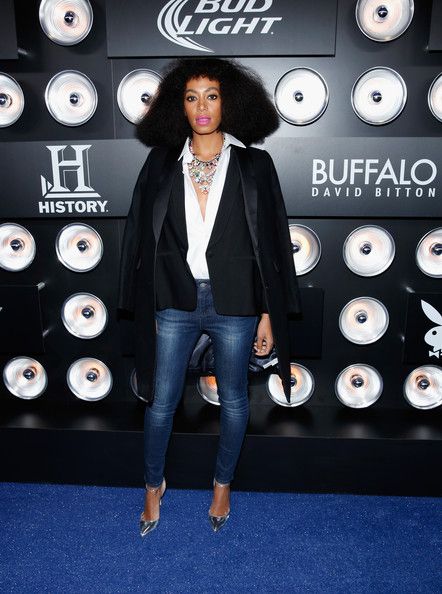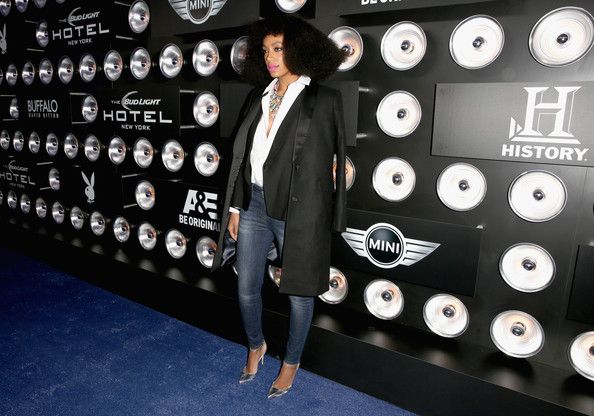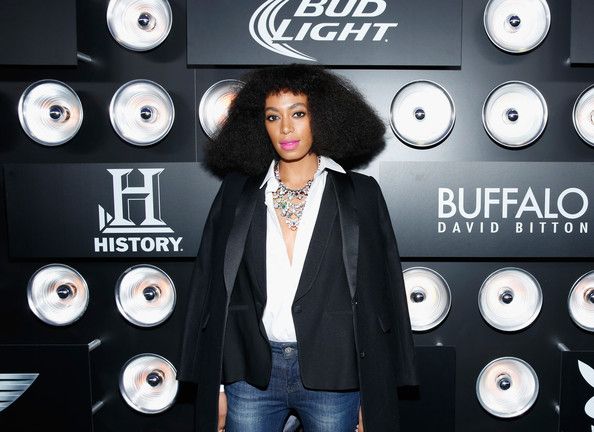 Solange Knowles flew into NYC from New Iberia, LA where she's been working on her upcoming album.
Photos via Jamie McCarthy/Getty Images North America/ Michael Loccisano/Getty Images North America/Noam Galai/Getty Images North America