---
J-E-L-L-NO! Bill Cosby's Sexual Abuse Accusers Have Stories For Days...
Posted: 14 Feb 2014 08:58 AM PST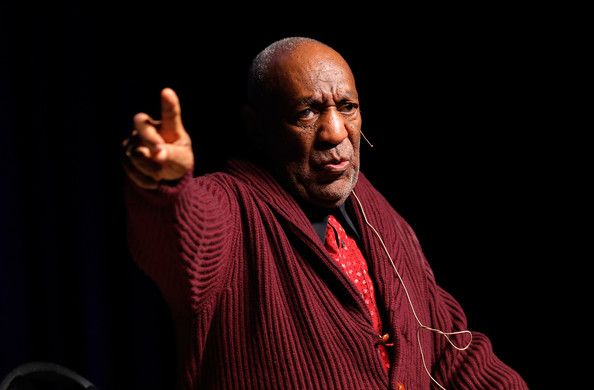 NEWSWEEK busted out with bombshell accusations recently. The publication interviewed women who accused Bill Cosby of physical and emotional abuse during a 2004 civil lawsuit that was quietly settled out of court. Read accounts of the alleged abuse inside....
In two explosive interviews published by Newsweek, Barbara Bowman, a 46-year-old artist, and Tamara Green, a former trial attorney, both recount tales of sexual assault at the hands of Bill Cosby.
Both partcipated in a civil lawsuit in 2004 (quietly settled in 2006) that has become of public interest due to the attention brought by Woody Allen (who's accused of molesting his adopted daughter Dylan Farrow). You may never look at Mr. Jello Pudding Pops the same.....
Newsweek made a special point to include that Barbara and Tamara joined the 2004 lawsuit after hearing about it on television and had nothing to gain financially because the statute of limitations had expired. Here are the shocking highlights from both interviews that reveal alleged druggings and abuse.
From Barbara Bowman (she says the assault took place in the 80s):
How did you know Bill Cosby?

I was a 17-year-old model and up-and-coming actress in Denver, Colorado. My agent knew Bill. I was told that he wanted to scout some new talent -- if we were lucky, we would be groomed to go to New York and get more solid training so we could move up the ladder, maybe eventually get to audition for the Cosby Show.

When was the first time you felt uncomfortable around him?

None of the abuse or drugging happened until I was 18… But on our very first meeting together, which occurred in the conference room at a nightclub in Denver, he led me through an acting exercise. First, he told me to go to the bathroom and wet my hair down. Then, he told me to sit in a chair, close my eyes, and act out a monologue as if I was really intoxicated. And he was touching my neck and stroking my hair.

I felt absolutely terrified. I was so new to the business and this was my first experience with a celebrity of such power, so I thought, "Wow, maybe this is what you are supposed to do. This is about learning how to be vulnerable in a scene, and if anyone would know best, it would be Bill Cosby." I didn't want to disappoint him or for him to think I couldn't follow directions. So I gave it my all.

What else can you remember?

I was assaulted a number of times from age 18 to 19. Cosby would warn me before out-of-town trips, "You aren't going to fight me this time, are you?"

Once in Reno, Nevada, he flew me out for a celebrity ski classic. He got me in a hotel room and fed me a lot of alcohol. He pinned me down in his suite on the couch, and he had me masturbate him. He really intimidated me, and I panicked.

From them on, I would be praying and begging to God that it was in my imagination, it didn't happen. I'd sit on the plane and say "Please God, please God, this is really about my career--I'm lucky." And then I'd get there and he would just intimidate me and make me so scared...

The first time I was drugged for sure was in New York, when he invited me to dinner at his apartment. There was a chef, a butler; we had dinner, it was all fine. I had one glass of wine and then I blacked out. I woke up throwing up in the toilet, and he was standing over me, pulling my hair out of my face. I was wearing a white t-shirt that wasn't mine, and he was in a white robe.

I think the final time I was assaulted by him was in Atlantic City. He took me there for a show and got me very drunk. Later, [the hotel] lost my luggage, so I was on the phone with the concierge and [Bill] had an absolute fit that I was on the phone, and went ballistic. The next morning, he summoned me into his room and started berating me and calling me names and yelling at me, telling me I had embarrassed him, and he threw me on the bed and blocked me with his elbow and got on top of me and started taking his pants off and I was screaming and crying and begging him to leave me alone and I fought so hard and I was screaming so loud that he got mad and threw me aside and got away from me, and that was it.

I was ditched. I was dropped like a hot potato by my agent. I was thrown out of my housing. They pulled the plug on me and said I had embarrassed [Cosby].

Cosby said "I better never ever hear your name or see your face ever again."
Also, there's Tamara Green, a former trial attorney now living in Southern California who says Bill assaulted her in the 1970s; after she came forward in 2005, she says her confession was a "career-ender":
How did you know Bill Cosby?

I met him when I was a 19-year-old model in the 1970s. I was really pretty and I thought the world was my oyster. I thought, "Of course people will invite me places." I was friends with a plastic surgeon who knew [Cosby], and we would all go to the racetrack together. I was in charge of driving the limo so they could all get loaded and I'd drive them home.

What happened?

He asked me to help him raise capital for a club he wanted to start. One day, I called him to cancel a meeting because I was feeling really sick, and he said, "Why don't you come over to this restaurant I'm at, you'll feel better if you have lunch." I sat down, and he gave me what he said was two pills of [an over-the-counter cold medicine]. I swallowed them, and 20 minutes later I felt terrific; 30 minutes later, I was face-down in my soup. He volunteered to take me home. And then, because I was so ill, he volunteered to undress me and put me to bed. I started fighting him -- I took a lamp and broke a window. He finally left. When I woke up, I saw that he left two 100-dollar bills on the table next to my front door. I was so sincerely and deeply infuriated that, even through the drugs.... I was crazed. I wanted to rip his neck off.

The next day, I went to go visit my brother, who was in the terminal ward at a children's hospital. Cosby, smart man that he is, had been to the hospital to give presents to the kids. By the time I got to the hospital, my brother was glowing that the great Bill Cosby had given him a portable radio.
Read more from the interviews here and here. Interesting this is now exploding publicly as Bill is preparing to make a return to sit-com tv.
Extras:
1. Former NFL baller Darren Sharper has just been formally charged on two counts of rape...and many other criminal charges. SMH. STORY
Photo via Getty Images
COMING SOON: Mo'Nique & Isaiah Washington In "Blackbird" (TRAILER)
Posted: 14 Feb 2014 08:13 AM PST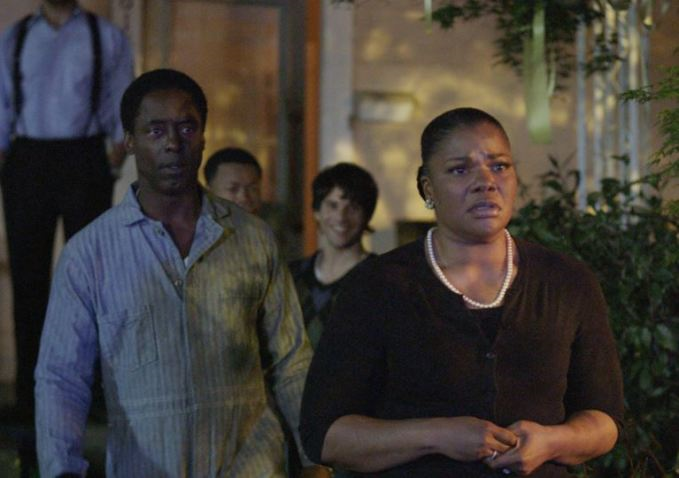 Academy Award winner Mo'Nique and Isaiah Washington return to the big screen in the explosive family drama "Blackbird". Watch the trailer insiide...
Looks like Mo'Nique is finally getting back to her calling...which is not acting as host of "Love & Hip Hop" reunion shows.
She's starring in "Blackbird", a film by Patrick-Ian Polk, which debuts next week at the Pan African Film Festival (PAFF) in Los Angeles. It tells the story of a talented teenage singer struggling with religion and sexuality in a small Southern Baptist town.
Here's an official synopsis:
Blackbird tells the story of 17-year-old Randy Rousseau, a devout high school choir boy struggling to come of age in the small religiously conservative Mississippi town he calls home. Randy juggles his role as star of the church choir with facing the everyday trials of life as a high school misfit- a misfit plagued by eerie visions and premonitions. Complicating matters, his little sister has gone missing and his parents have subsequently split up, leaving him to care for his heartbroken mother, Claire. When Claire discovers a shocking secret her son has been hiding, she blames him for the disappearance of his sister. Randy's father, Lance, who has been keeping a watchful eye on his broken family, steps in to give his son a hand as he struggles to make the difficult transition into manhood.
The film brings together Academy Award winner Mo'Nique and Isaiah Washington (who both serve are producers), Terrell Tilford, Gary L. Gray, Kevin Allesee, Torrey Laamar, Nikki Jane and D. Woods.
The film was shot on location in Hattiesburg, Mississippi. It will make its World Premiere as the Closing Night film at the Pan African Film Festival (PAFF), screening twice on Sunday, February 16 at 6pm and again at 7pm.
You feelin' it?
Mya Returns To The Music Scene With EP "With Love" + Chris Webber Makes Directorial Debut For Little Brother David Ranier's Music Video
Posted: 14 Feb 2014 07:17 AM PST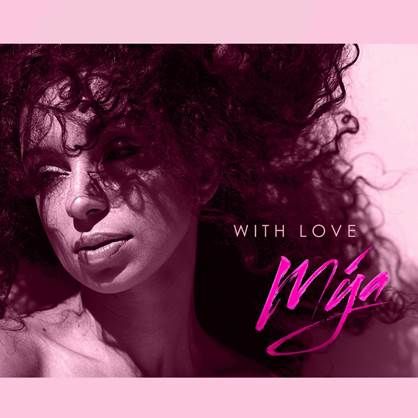 Mya is making a move on the music scene again with a brand new EP just in time for Valentine's Day. Check out a sampler of With Love inside, plus NBA analyst Chris Webber's directorial debut for his little brother's music video...
Mya is back y'all. She is releasing a 4 song Valentine gift for her fans today (available now on all digital retails). Not sure what she's been up to the last few years other than working out and looking cute, but if you're a Mya fan, she's back with some new music.
The V-Day Mya bundle is titled With Love and is a laid back collection of four grown & sexy tracks. She has a thing about keeping it simple....in many ways...so that's the vibe we're getting from this one.
The EP is an independent release on Mya's Planet 9 label via InGrooves, and is just a cutesy Valentine's Day gift from Mya to her fans. Peep a teaser of "House Party" below:
And here's the full album sampler in case you wanna listen. We're told she's in the process of recording her 8th studio album. 8th? Oh.
Before Chris Webber jetted down to New Orleans for NBA All-Star Weekend kicking off today, he directed his little brother's music video. Looks like the retired NBA star turned sports analyst is dipping into the music & media world.
He and director/producer Peter Gilbert recently formed a new film production company, Webber Productions, that will "produce a line of films and documentaries that will focus on the various complex issues surrounding the intersection of sports, culture and society."
And it seems Chris wants to add music videos to that description. And his little brother, singer David Ranier, is his guinea pig. David's debut single "Yeah" just got the video treatment today, thanks to his big bro directing. Check out Chris' work below:

You feelin' it?
Chrissy Teigen Nabs A Spot On The 2014 Sports Illustrated Swimsuit Cover + John Legend Serenades Wedding Lovers On "GMA"!
Posted: 14 Feb 2014 06:29 AM PST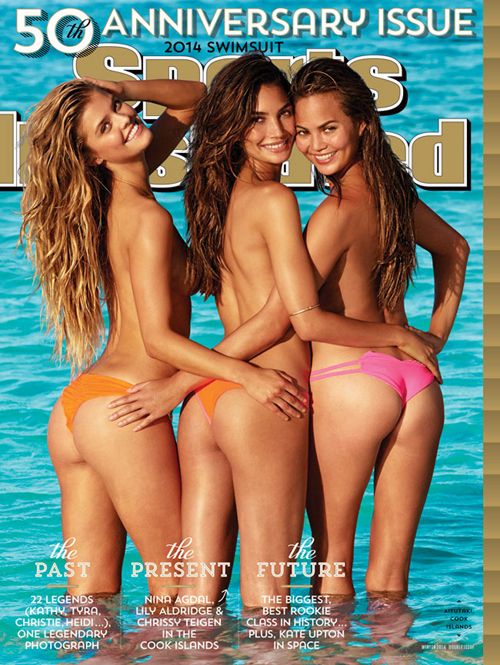 We're all about lovers today. And newlyweds Chrissy Teigen & John Legend have lots to celebrate other than their first Valentine's Day as a married couple....
Mrs. John Legend is officially a Sports Illustrated Swimsuit Issue cover girl. The SI model joined the club that only a few models hold a membership into, and the big reveal went down late last night outside of "Jimmy Kimmel Live".
STUNNING! @NinaAgdal @chrissyteigen @LilyAldridge's 2014 SI Swim cover outside of @JimmyKimmelLive!! #SISwim50 pic.twitter.com/4uGv7PmYWa

— SI Swimsuit (@SI_Swimsuit) February 14, 2014
For the iconic 50th Anniversary edition, Chrissy and her tight & toned bikini bod join models Nina Agdal and Lily Aldridge as the mag salutes legends of the past present and future. Even Barbie has her own advertorial mini-mag inside (which is actually stirring up a bit of controversy about little girls' toys being sexualized in a men's magazine).
Chrissy's singer husband John Legend wished her all the congrats saying: "So proud of my beautiful wife @chrissyteigen!!! 50th Anniversary SI Cover Girl!!!"
By the way, he performed "All Of Me", his song he wrote for Chrissy, at the Sports Illustrated Swimsuit 50th Anniversary party last month. We're sure that helped lobby her for that cover spot.
And speaking of John, he was in the Valentine's mood this morning as he hit "Good Morning America" to serenade the couple who won the opportunity to get married on the show. Check out their first dance below:
Sweet.
Happy Valentine's Day all!
STORMY VALENTINE: Mariah & Her Fur Host Weddings At Empire State Building + Jay Z's Valentine's "Promise" To Beyonce
Posted: 13 Feb 2014 04:53 PM PST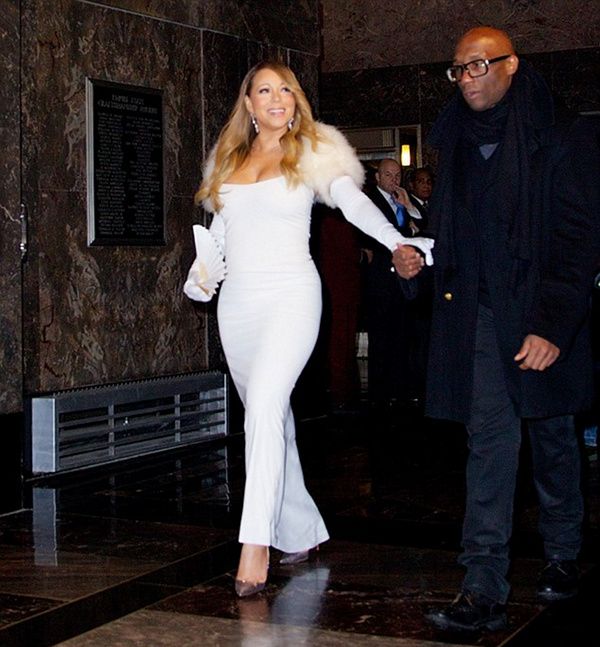 We all know Mariah is the queen of pretty much any holiday. So now that Valentine's Day is here, she's front and center at the Empire State Building to host three couples who won the opportunity to marry there.
Peep her and that fur inside, plus Beyonce's sweet Valentine's Day gift from Mr. Carter...
Nobody does a Holiday like MiMi. So she braved the serious snowstorm in NYC today to trek it to the top of the Empire State Building...in a tight white dress and fur...to celebrate three couples who were chosen to wed at the iconic building on Valentine's Day.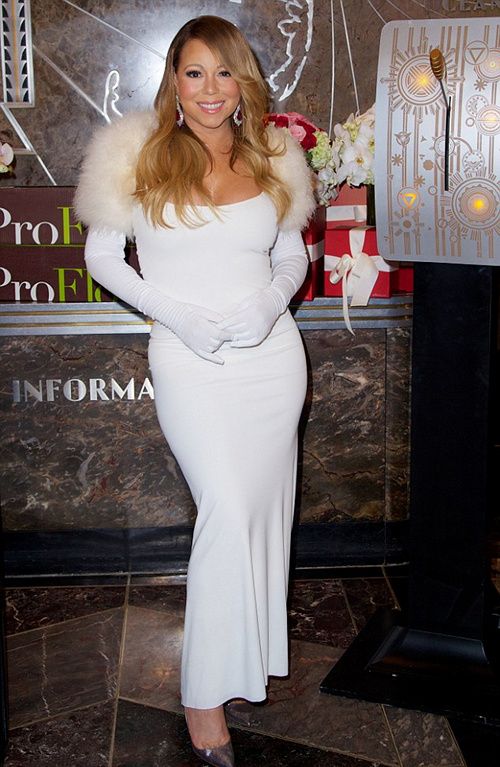 Mimi possibly had wedding flashbacks of her own in this outfit as she headed to the Empire State Building's 20th Annual Valentine's Day Weddings Event. Especially since her own love story began when now-husband Nick Cannon proposed to her using the Empire State Building's lights when they were lit in her signature colors of pink and lavender.
And today, she was on hand to three new love stories with the winning couples and "flipped the switch" to light up her favorite building.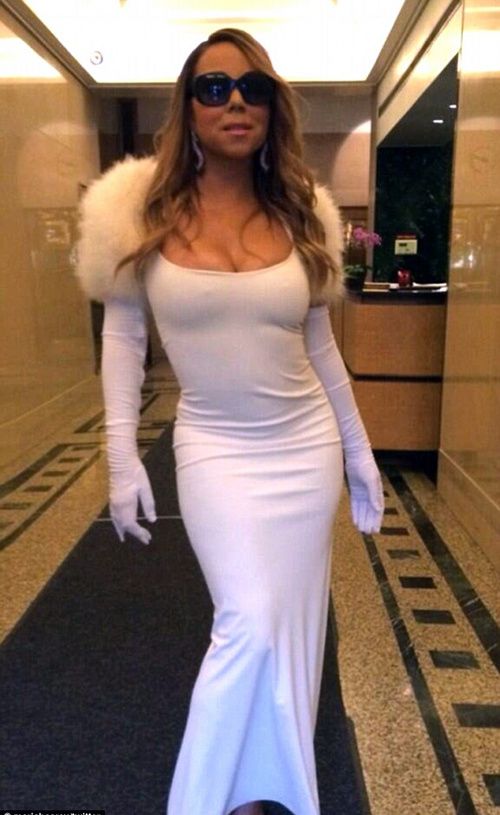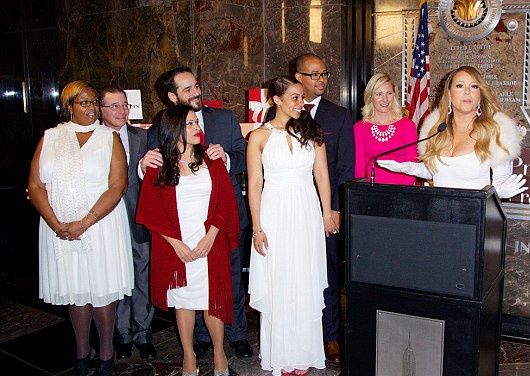 And in case you missed it, Mariah's new single "You're Mine (Eternal)" is all about Valentine love.
Speaking of Valentine's love, Jay Z reportedly got a sweet gift full of silver and gold for his wife of six years. People reports Beyonce's stylist Ty Hunter was secretly sent by Jay Z to Tacori to cop the "Promise" bracelets. The $2390 heart, lock and key jewelry seems to have some significance for the mother of his baby girl Blue.
The website describes it as:
Made of intertwining silver and gold, the design represents two unique individuals uniting through a promise. Once the bracelet is fastened, only the key holder can unlock the promise. The connection chain links both parts of the bracelet and symbolizes that the bracelet is always connected.'
And the gift is no longer secret since reportedly, no one can keep a secret from the Mrs. So she was given her V-Day gift early. $2390 may be chump change for these two....but the sentiment is sweet. Awww.
Photos: Bey's Tumblr/Tacoria/Splash/Mariah's IG
Emily B. Celebrates A Sexy Birthday With Boyfriend Fabolous, Adrienne Bailon, Misa Hylton & More
Posted: 13 Feb 2014 03:44 PM PST
Rapper Fabolous is no longer scared to show he's a taken man. He's been snapping pics left and right these days with long time girlfriend, former "Love & Hip Hop" star Emily B. And last night was no exception as the twosome and their usual friends celebrated Em's birthday at PYNK Magazine's NYFW dinner.
Pics inside...
Last night, curvalicious chick Emily B. was the guest of honor at PYNK Mag's Birthday Edition dinner at Bryant Park Grill. She rocked a sexy black lace dress exposing only a bandeau and hotpants to show off that body. And her homies Meeka Claxton and Mecca Moore (owners of PYNK) made sure she had a fabulous...or Fabolous...birthday.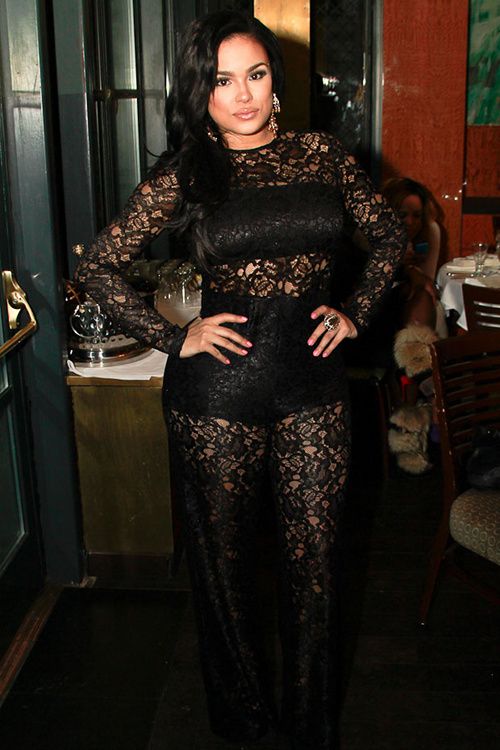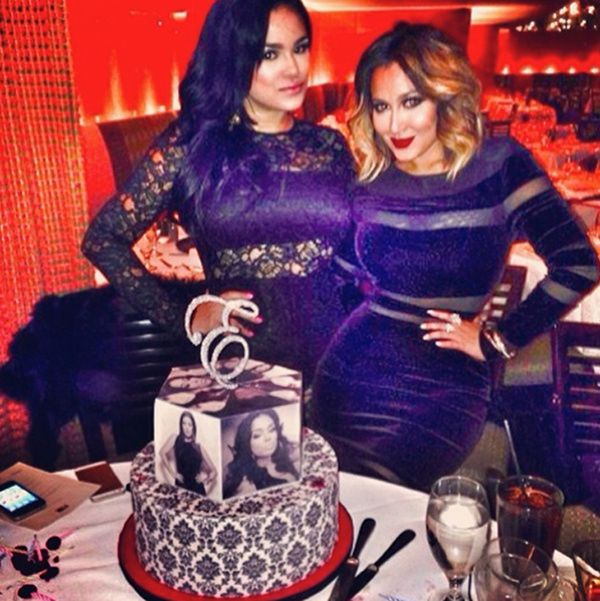 Em's long time bestie Adrienne Bailon was there at the True Indian Hair, Ultra Sheen Supreme and Dusse sponsored dinner looking hot.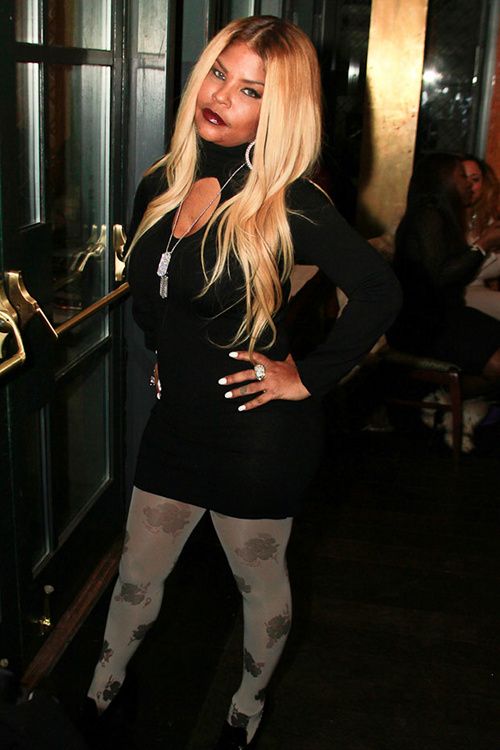 And Em's fellow stylist chick Misa Hylton was there to celebrate as well. Are we feeling this look?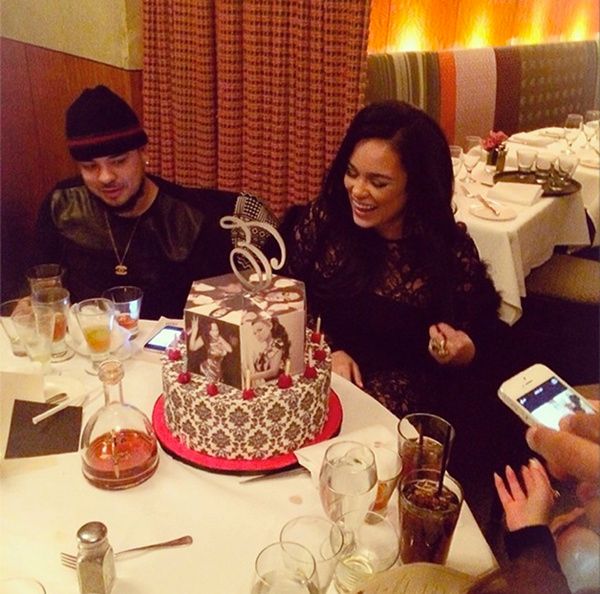 Looks like fab times.
And for her birthday, she was also spotted doing some major shopping at Bergdorf Goodman. And stopped to snap pics with a fan: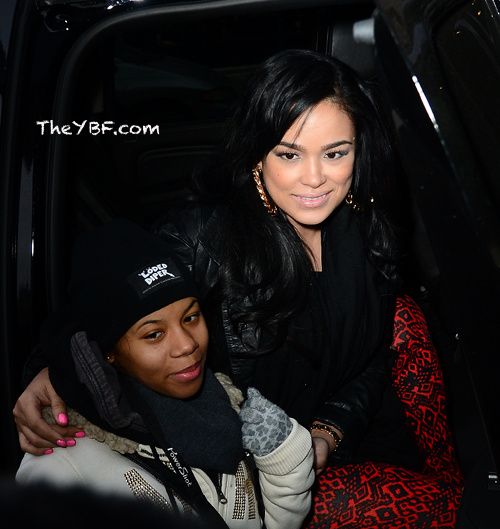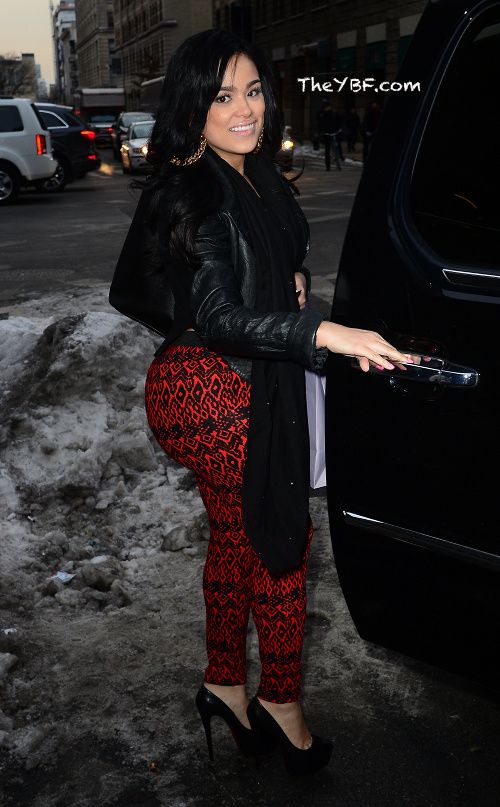 Happy birthday Emily!
The Randomness:
1. Aisha Tyler busted her ass while walking out on yesterday's episode of "The Talk". She's OK! STORY
Photos: @beanzofsfpl's IG, Adrienne's IG, Splash, PYNK

NEW MUSIC: Omarion's "You Like It"
Posted: 13 Feb 2014 02:35 PM PST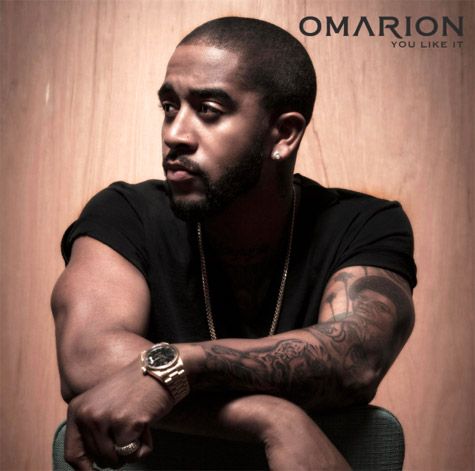 Omarion has released the first single from his upcoming album SEX PLAYLIST. Listen to "You Like It" inside.....
Omarion, shown below with his girlfriend singer/songwriter Apryl Jones, is back with a new single called "You Like It." It's the first release from his upcoming Maybach Music Group album Sex Playlist. The song samples Debarge's "I Like It" and is about about giving good sex.
And f you're wondering why Maybach O looks a little different, he's grown a full beard and some folks on Black social media have called him out, saying it's fake! We checked his Instagram....it's real. Oh, and he and his new girlfriend are pretty cute while boo'd up all the time.
Listen to "You Like It":
BONUS:
Watch the Sex Playlist trailer.....
Photo via Omarion's Instagram
Lupita Nyong'o JOINS Steve McQueen On Piers Morgan Live, COVERS "Backstage" Mag + T.I. EXPLAINS Why He Playing Captain Save-A-Bieber, STAYS Mum On Marital Issues
Posted: 13 Feb 2014 01:01 PM PST
Lupita Nyong'o appeared on Piers Morgan with director Steve Queen recently, and graces the cover of BACKSTAGE. See pics inside and watch what T.I. said about Justin Bieber on Arsenio......
Piers Morgan tweeted a pic of Academy Award nominees Lupita Nyongg'o and director Steve McQueen who stopped by is CNN show talk about their work in 12 Years A Slave and it's cultural impact. Steve said Lupita was as striking as young Grace Jones and has a certain charisma. In the clip above, she describes how she felt when she got the role of Patsey.
Also.......
Lupita covers the latest issue of BACKSTAGE Magazine. And we're loving the cute effect.
In the article, she talks about landing her breakthrough role in 12 Year A Slave and auditioning for Steve.
"I give myself homework when I have an audition. I give myself goals, and that's how I check how I'm doing. It can be something simple like 'listen,' or 'find your feet.' And then afterward it's an assessment, so in a way it's not about booking the job or not. It's about what I learned as an actor about that character. And if I can pinpoint something, then I'm in good shape. And if it's all a blur, then not so good."
When asked how she moved from her role in 12 Years to her current feature, Non-Stop, she said,
"As actors, you become an expert at starting over. Every single role brings with it an ignorance and an insecurity, and so you have to approach it with the same curiosity and humility. I'm always nervous. Doesn't matter how many times I do this. But I remind myself it's because I care. Steve would say, 'Fail and then fail better!' And that environment was so liberating. It's not about getting it right. It's about getting it truthful."
On tv..........
T.I. sat down with Arsenio Hall and revealed that he's offered some words of advice to Justin Bieber about the entrapments of celebrity and becoming a man.
"I can only imagine the mistakes that can be made but I try to offer insight whereever needed. When I speak to him he listening with an open ear. Everybody's had that moment when they look in the mirror and say something's got to change.....You have to pick and choose the times when you do what you want to do and when you do what you have to do."
We wonder if that also applies to his marriage to Tiny. Totally wish Arsenio would have asked that ish......
Photos via Piers Morgan Twitter/Matt Doyle/Backstage/Arsenio/Warner Bros/Paramount
REALLY?! Nicki Minaj's New Cover Art Using Malcom X Is Pissing Off Some People (UPDATED WITH RESPONSE) + Terrell Owen's Estranged Wife Attempted Suicide?!
Posted: 13 Feb 2014 11:39 AM PST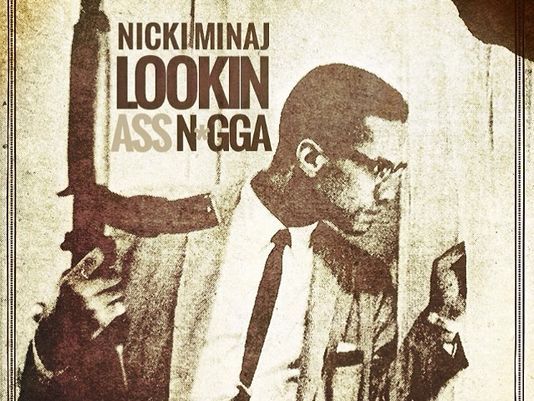 She's already pissing people off about the gun usage in her latest video for "Lookin Ass N*gga". And now, Nicki Minaj's single cover is causing even more panties to twist in a wad.
Check it inside, plus details about Terrell Owens' estranged wife....
Because the fact that it's Black History Month...or just the simple fact this was tasteless...wasn't enough, Nicki Minaj went and released this single cover for her new single "Lookin Ass N*gga".
The cover, for the song which will appear on the Young Money: Rise of an Empire compilation album and Nicki's The Pink Print album, features an iconic photo of Malcolm X from 1964 when he was defending his family from murderous racists and the like. But she used the photo, with her name and song title super imposed, in the context of a man peeping & looking...when it comes to her sexuality.
So, people are pissed. We've seen a bevy of tweets and articles blasting her about referencing a man who literally died for his cause, rights & beliefs...for her shallow sex-driven message.
The folks at For Harriet said, "The image is a musician's equivalent of using MLK's portrait for party flyers."
And the people at Hip-Hop Wired stated, "Say what you will about his days as Detroit Red hustling on the streets of Harlem, there is nothing N-word like about Malcolm X. To equate a man that literally died for his cause — the advancement of human rights for people of color — is just wrong on multiple levels."
Your thoughts?
*UPDATE* Nicki has responded to the ishstorm she created by saying she and Malcolm were BOTH looking at "N*ggas". And she only posted the pic to start convo, it's not official.
What seems to be the issue now? Do you have a problem with me referring to the people Malcolm X was ready to pull his gun out on as Lookin Ass Niggaz? Well, I apologize. That was never the official artwork nor is this an official single. This is a conversation. Not a single. I am in the video shooting at Lookin Ass Niggaz and there happened to be an iconic photo of Malcolm X ready to do the same thing for what he believed in!!!!
Alrighty then.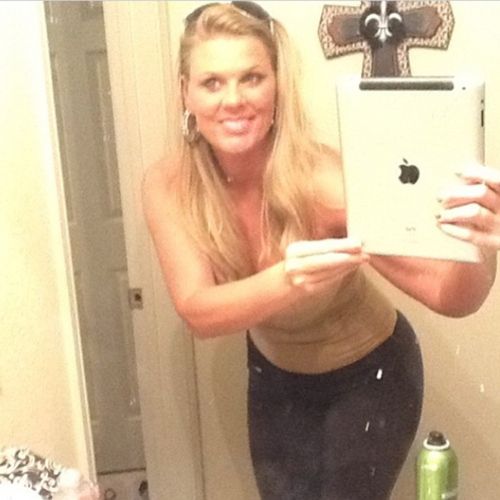 In other news today, there's been a development in the Terrell Owens/Rachel Snider odd marriage & divorce. According to reports, Rachel has been hospitalized since this past weekend after an apparent attempted suicide.
We've been saying something seems off about this entire situation. But this is extreme.
While Rachel claimed on Twitter she's "suffering form a broken heart" after their two week marriage, TMZ claims her condition is very serious and she's still in the hospital's care. But she hasn't stopped tweeting it seems...
What's REALLY going on?
The Randomness:
1. More back story has come out in the Jimmy Henchman trial. STORY
2. Tyson Beckford's nephew has been named as the alleged driver of the stolen truck that rammed into a bus in NYC yesterday. STORY

Photos: Rachel's Twitter/MyPinkFriday.com
CHECK IT: The "Think Like A Man Too" TRAILER
Posted: 13 Feb 2014 10:27 AM PST
Yes Gawwwd at these YBF chicks and their bangin' bikini bods taking over the brand new "Think Like A Man Too" trailer. The sequel we've been waiting for is coming to a theatre near you soon. Watch the first look inside.....
Think Like A Man Too, the sequel to the multi-million dollar original hit film Think Like A Man, is heading to theaters (and Vegas) for a bachelor/bachelorette party...and we have the first bikini-friendly hilarious trailer for you.
Remember all the fun the cast seemed to be having on set last summer? Well, the movie looks just as fab.
Producer Will Packer and director Tim Story are back with the battle of the sexes style sequel. Will told Shadow & Act, "We're excited to follow these beloved characters into the next chapter. The first movie was about our couples coming together. This one is a fun romp which explores whether these relationships can survive against the backdrop of Vegas."
Check out the shenanigans of Taraji P. Henson, Michael Ealy, Kevin Hart, Terrence Jenkins, Jerry Ferrara, Romany Malco, Gary Owen, Gabrielle Union, Meagan Good, Regina Hall, Jenifer Lewis, and Lala Anthony above.
The perfect summer flick hits theatres on June 20, 2014........Get excited! We can't wait!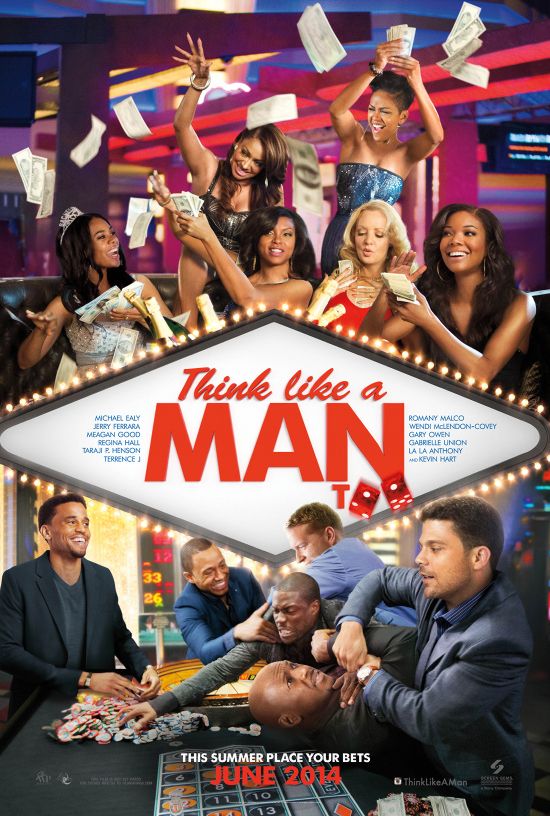 Ashanti Gets BRAVE(HEART) About Nelly, Critics, & PETA At NYC Listening Party (Exclusive Interview!)
Posted: 13 Feb 2014 09:15 AM PST
She may not have dropped a studio album since 2008, but the people (us included) still give a damn about what Ashanti's doing. And she's grateful for it. Check out pics and TheYBF.com's chit chat with the "I Got It" singer about Nelly and more from her listening party in NYC...
Last night at Jungle City Studios, which is owned by Alicia Keys & Swizz Beatz, Ashanti played her BRAVEHEART album--and sang along a bit--during an intimate listening session. TheYBF.com was on hand to see if she's still got it. And if you're an Ashanti fan, you probably won't be disappointed.
Since she's nursing a hairline fracture in her ankle after falling down in a club during the Holidays (that explains that Swarovski cystal pimp cane she's been toting around!), full length pics weren't allowed. But you get the gist of her cute look nonetheless. With her Momager Tina Douglas and little sis Shia on deck as usual, Ashanti gave the room a listen to her first album in six years (due out March 4th).
Afterwards, YBF Correspondent Shirley Vernae chatted with actress/singer about how Nelly plays into her life right now (via her music) and more.
On the struggle to remain relevant
"Having not put out a record since 2008, and still competing against a bunch of my peers, is a blessing and I'm really grateful for it. Being an artist this day in age and having the public and the BLOGS critique you and judge you without knowing facts, you have to be brave and strong. You have to be strong internally."
On her rumored break-ups to makeups with rapper Nelly
"Did Nelly inspire some records? Absolutely. It's just about being real, being honest and being brave. Writing about what I really felt and what I really went through. Yeah, he was part of it."

"I switched the subject [when asked on "106 & Park" the previous night] because he's doing him and I'm doing me, it's about Braveheart. If you want to find out what's going on with me and him, get the album on iTunes. Right now. March 4th."
On turning down major label offers and going independent
"To be completely honest, I couldn't fathom the idea of a 360 deal. I walked away from 7 offers from majors. At the time, the ink was over here. And it was just me. But this time, I get to be the Captain of the ship. Regardless of whatever happens, I'm happy about the music."
On those major furs she and Diddy (and Nelly) were rocking Super Bowl weekend
"I respect PETA. I really do. They are so passionate and I really do respect them for what they do. And I really DON'T want them to come for me!"
Check out the full video interview and more pics below: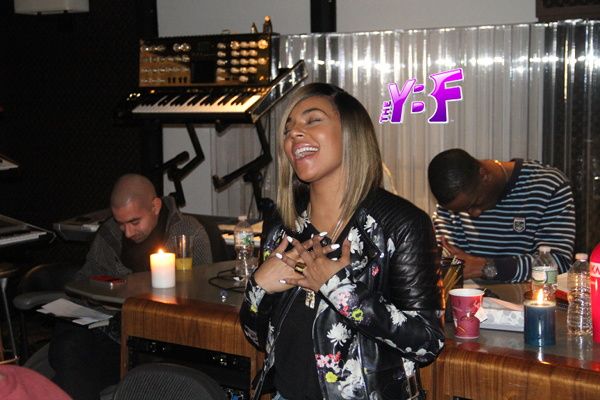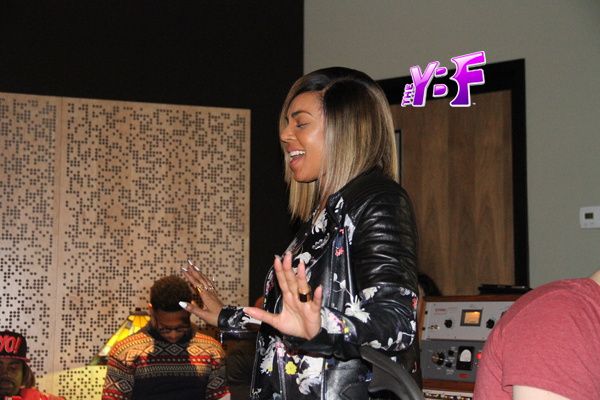 Pics & Video Interview: Shirley V. Williams/Shirleyvernae.com