---
IN CASE YOU MISSED: Tiny & Shekinah RELEASE "Cut It Off" Remix
Posted: 14 May 2014 08:44 AM PDT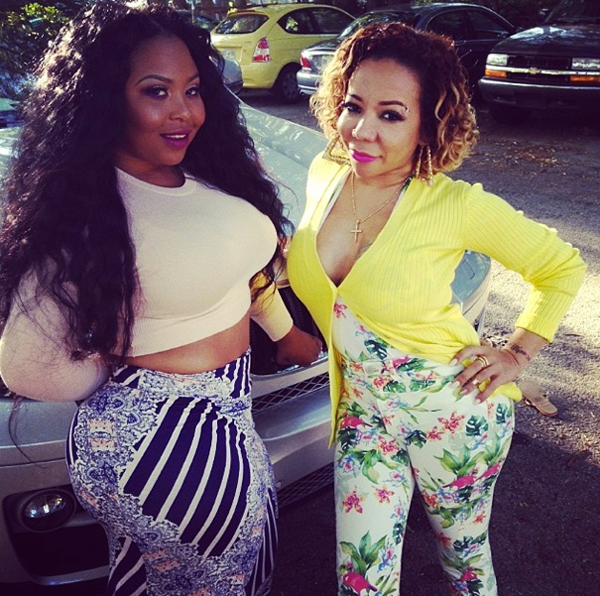 T.I.'s wife Tiny and her bestie/hair stylist Shekinah Jo skipped into the studio to record their new "female anthem" of the summer. Sigh. Check out their remix to Atlanta rapper K. Camp's "Cut Her Off" inside….
Along with their rumored new reality show, "Family Hustle" star Tiny and her homegirl Shekinah can now add rappers to their resumes. Seems Tiny is following in her husband's footsteps after he released a remix to Jhene Aiko's "The Worst" where he detailed their marital issues. He later said he didn't mean for the track to get out and that he was only airing out temporary frustrations. Mmhmm…
The besties hit up the studio to record their new remix to Atlanta rapper K. Camp's track "Cut Her Off" and renamed it to "Cut It Off." The "it" they're referring to? That D!
The duo raps about cutting off a dude with the quickness rapping,
"It ain't nothing to cut that d*ck off/It ain't nothing to cut that d*ck off/I know that's yo man hoe/He ain't got no bands doe"
Oh, the talented writings of Tiny & Shkeinah.
Check it:
Ha! That Shekinah…
Photos: Shekinah's IG
FIRST PICS! Kelly Rowland & Tim Witherspoon's WEDDING Ceremony In Costa Rica, Beyonce & Solange ATTEND
Posted: 14 May 2014 08:01 AM PDT
Kelly Rowland married Tim Witherspoon over the weekend and we have a first look at Kelly in her wedding dress. See the pic inside and Beyonce's Instagram pic from the ceremony.
According to US Weekly, Kelly Rowland reportedly married Tim Witherspoon during an intimate ceremony in Costa Rica on Saturday. Now....we (via Radar Online) have a first look at Kelly and Tim at the altar during the ceremony!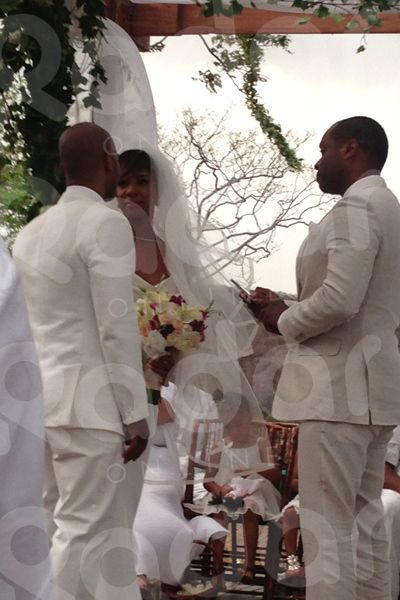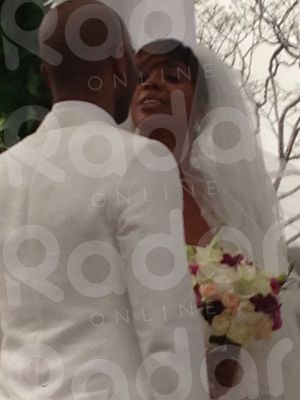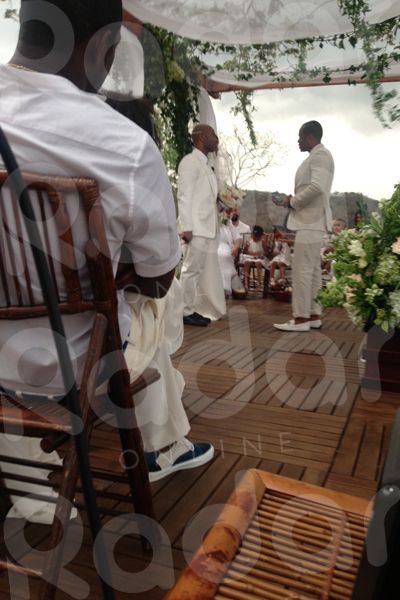 The intimate gathering was attended by a group of 30 that included Michelle Williams, Tina Knowles, as well as Beyonce and Solange (who arrived via private jet following the MET Gala aftermath).
Over on Instagram, Beyonce posted a pic of herself Saturday morning with the simple caption, "Good Morning." And she must have jetted straight back to NYC afterwards because she and Jay were courtside at the Nets game in Brooklyn that night.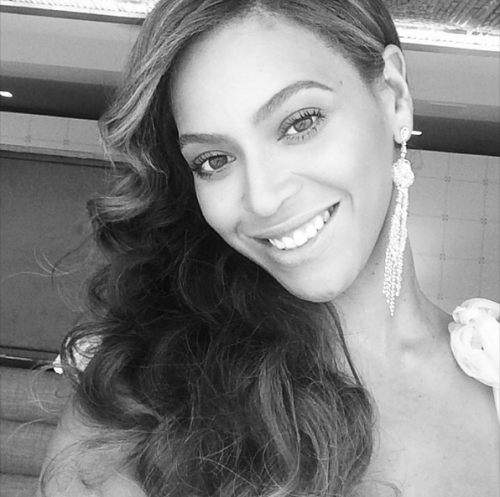 Hmm.....it looks like she's on her way to athewedding (and possibly in a bridesmaid dress)!
Kelly previously said during interviews it would just be she and Tim and their parents at the ceremony. She must have had a change of heart...or was just throwing the paparazzi off her scent.
Yesterday, we spotted Kelly on the streets of New York heading to the 2014 American Ballet Theatre Opening Night Spring Gala in New York City. She was glowing in Lanvin...and wearing a ring!
Photo via Radar Online/Beyonce's Instagram
AWKWARD: French Montana, Khloe Kardashian & Lamar Odom All Walk Into A Club....
Posted: 14 May 2014 07:20 AM PDT
Well, this is...awkward. French Montana, Lamar Odom and Khloe Kardashian all were seen arriving at Penthouse night club in West Hollywood last night. But, was Lamar REJECTED from entering? Deets and pics inside....
Khloe and her rapper boyfriend French are still going strong...despite them not even admitting to going anywhere relationship wise together. The twosome were spotted pulling up to the club last night in Khloe's Range Rover. French hopped out with his drink and his girl: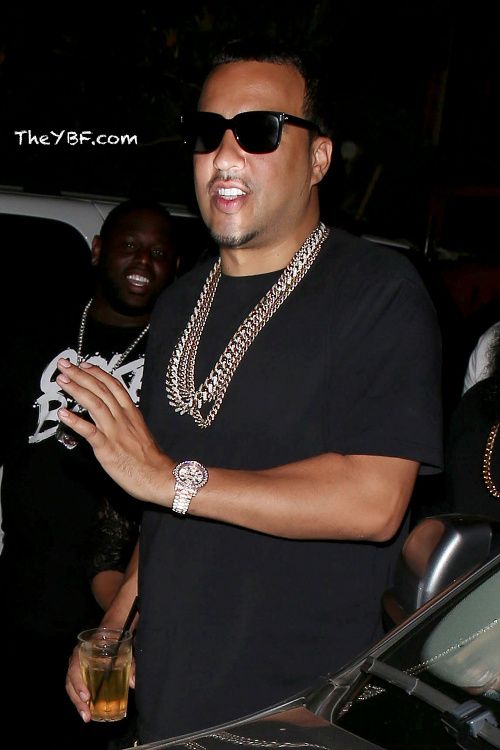 And then....Lamar Odom, Khloe's estranged/ex husband and the newest member of the NY Knicks, also pulled up to Penthouse nightclub: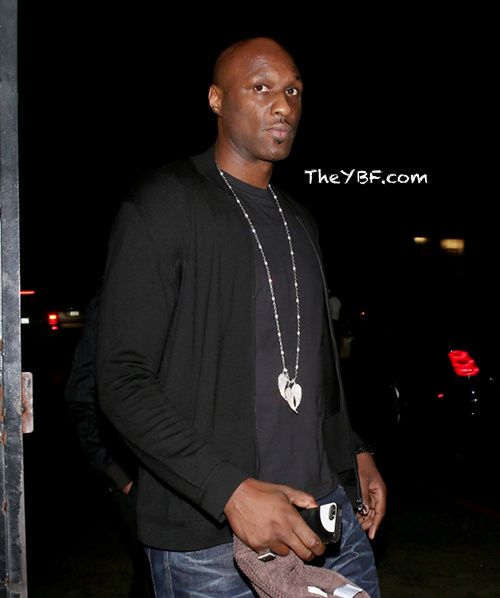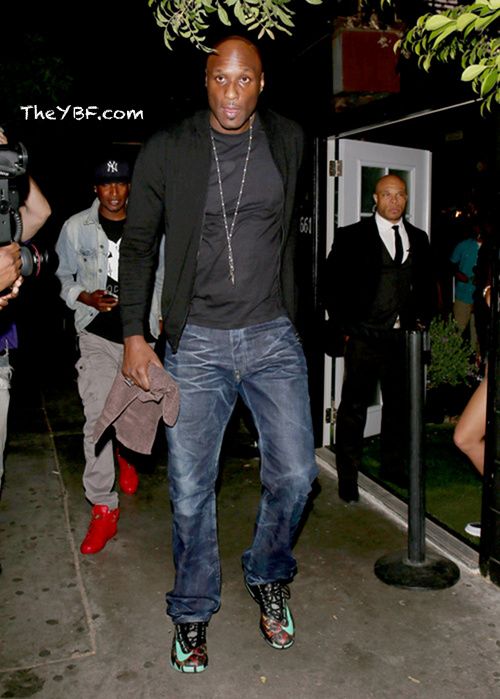 Talk about awkward. Out of ALL the clubs in L.A., these three end up in the same one at the same time? Interesting.
Wonder if they chopped it up inside like the three amigos. Wouldn't be surprised...
But according to paparazzi source FAME/Flynet, Lamar was denied entry into the club due to French & Khloe partying it up inside. Not totally sure of the validity, but it seems plausible, especially since clubs don't want any drama with folks who are known to have some possible beef (remember the Chris Brown/Drake Greenhouse/WIP drama?).
Photos: Pacific Coast News
HOW TO DROP 50LBS....And Sherri Shepherd -- Lamar Sally Talks "Divorce Diet" To PEOPLE Magazine
Posted: 14 May 2014 06:16 AM PDT
What does Sal say is best thing to come out of the Lamar Sally/Sherri Shepherd divorce? Weight loss! Get the deets of Sal's "divorce diet" inside....
If you're looking to drop a few pounds before hitting the beach this summer, Lamar Sally has a helpful secret: get a divorce! In PEOPLE, the estranged husband of Sherri Shepherd (who has not said a word about their split) told the mag that he's lost "freakin' 50 pounds" since separating from "The View" co-host.
Knowing that their divorce is national news, he told the publication, "Use a slim picture...Not the fat one from six months ago … I'm on the divorce diet."
This dude....
Though he would not give any details on why he and Sherri are splitting (he's already called their marriage/prenup a fraud), he did add, "I'm happy to be a father." You'll recall that we learned that the couple are expecting a baby boy in July via a surrogate and Lamar wants full legal and physical custody of the baby.
Messy......
Photos via Andy Kropa/Getty Images North America
BEYONCE RESPONDS...By Posting Pics Of Herself & Little Sis Solange (And Rihanna)
Posted: 14 May 2014 05:51 AM PDT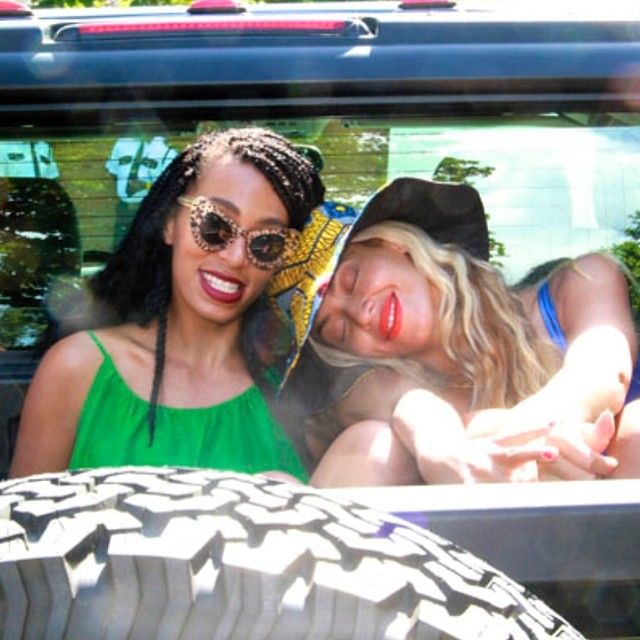 There's nothing like Sister love! And Beyonce is taking on the 500 rumors out there about the current state of her and Solange's relationship...by posting her own stash of old pics of the twosome. She even threw in her MET Ball pic with RiRi.
Check it inside...
While rumors of Solange removing all (but one) pics of her sister from her Instagram account (we still haven't 100% confirmed this as her new Saint Records IG never had several pics of her sister in the first place) are running rampant, Beyonce responded indirectly.
Early this AM, she took to her own Instagram account to post a few old pics of her and Solo during the good times. And she did so with a simple "Good morning".
It's clearly a statement about something. It could have been her way of telling the public that she and her sister are just fine despite the rumors saying otherwise, or if it was done to show her sister she still has love for her (if the rumors about them being estranged after Cartergate 2014 are true).
No one from Camp Knowles-Carter has said anything official about the big elevator fight between Jay Z and Solo or the fallout (other than making a point to confirm the falseness of that rumored tweet floating around allegedly from Solange).
But these pics may say enough: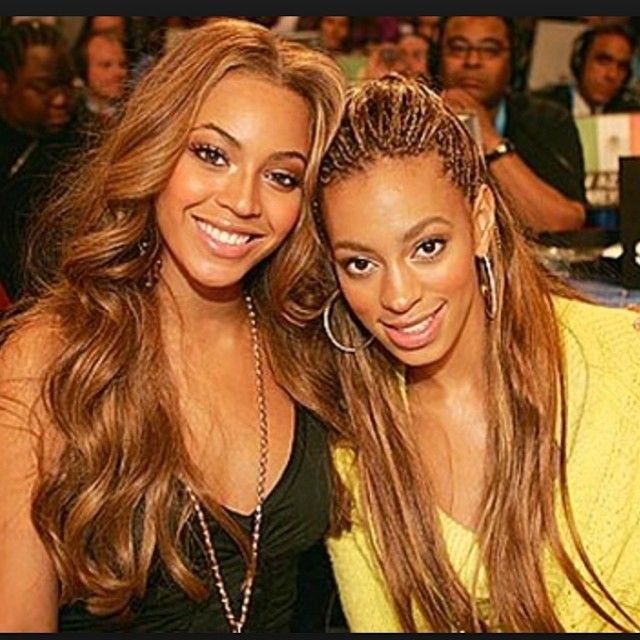 Family and sisterhood are complicated things. Hope it all works out for the best, no matter the REAL scenario at hand here.
And in what seems to be an attempt at damage control, Beyonce posted the pic she and Rihanna snapped on the red carpet of the MET Ball. We can't recall the last time Beyonce EVER posted a pic with Rihanna on her own social media--in fact, it's probably never happened. But since Ri's name was dragged into one of the conspiracy theories about what the elevator fight was over...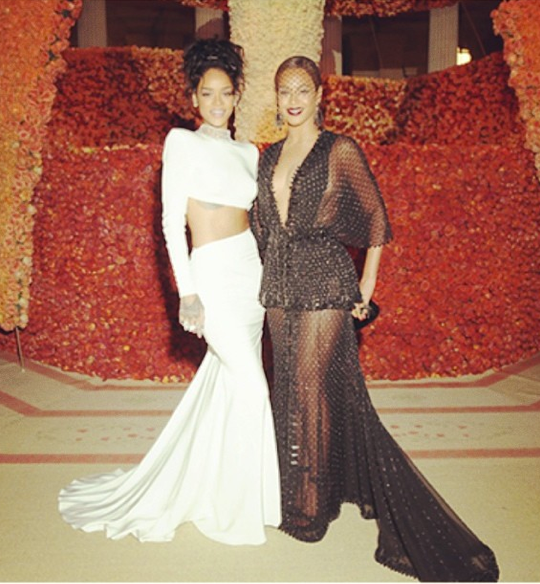 In other Jay Z news, the rapper and entrepreneur opens his 40/40 Club in the Atlanta Hartsfield-Jackson International airport today. And he is no longer seeking to sue Chauncey Mahan for extortion over those $20 million Masters recordings of his. The Masters remain in custody of LAPD.
Photos: Beyonce's IG
Wait…WHAT? Solange & Jay Z REPORTEDLY Spotted Shopping For Jewelry….TOGETHER
Posted: 13 May 2014 06:29 PM PDT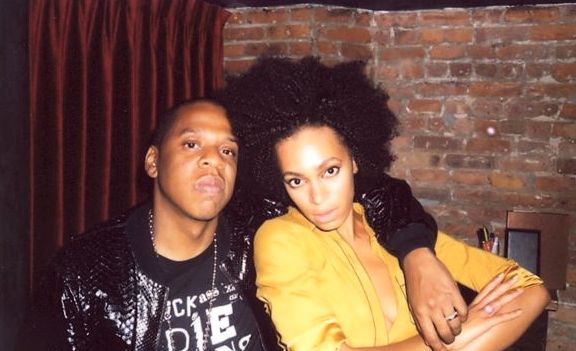 In the latest episode of "What Elevator Fight?!", Jay Z and Solange were reportedly spotted shopping it up in NYC for jewelry today...together. WTF?
Deets inside...
Yet another addition to the conspiracy theory that centers around Solange having...issues...of her own that her family is quite used to by now. Jay acted as if all was fine and well just one day after the footage leaked of his sister-in-law flipping the hell out and attacking him on the elevator at The Standard Hotel. The rapper was reportedly shopping it up in Mr. Flawless jewelry store today with Solange herself.
And yes, they allegedly were calm and collected while doing so. It's as if everyone in the world knows about Cartergate 2014...except for the Carters.
That much talked about video footage shows what when down in the elevator outside the Boom Boom Room during a MET Ball afterparty. Solange kicked and screamed (at least it seemed like she was screaming something SERIOUS) and physically attacked her brother in law for unknown reasons. Bodyguard Julius even had to restrain Solange and make the elevator come to an emergency stop. So...why (and how) in the hell are these two acting so cool with each other just a few days later?
TMZ says:
Jay Z and Solange Knowles went looking for jewelry together Tuesday afternoon at a high-end NYC jewelry store ... TMZ has learned.

Our sources says Jay and Solange were in Mr. Flawless, where they were looking for women's jewelry for around 20 minutes.

We're told the pair showed no signs of strife, and looked at gems with Mr. Flawless himself. They looked, but tried nothing on. They left the store without buying anything.

Jay and Solange didn't talk much inside the store ... they pretty much just browsed quietly.
And this is the day after Jay and Beyonce were spotted courtside at the Nets game, as well.
Does this all play into the conspiracy theories about Solange's drinking habits? Or Solange having issues with her brother-in-law in relation to his alleged cheating ways that have yet to be proven? Could she have really just been defending her sister about something...and let the alcohol do WAY more talking than she wanted? Could she, who is KNOWN to have a slick mouth, have been popping back at jay over something slick HE said to her? Or does Solo flip out like this often for some reason...unprovoked? Surely seemed like it wasn't the first time, based on Jay & Bey's reactions.

All of these conspiracy theories were topped off by this latest story from the NY Daily News that essentially said Solange was throwing a temper tantrum over being told, by her bro-in-law--that she could not use HIS name to get her friends intot he after party. And, of course, Rihanna gets thrown in the mix.
"Two of [Solange's] friends, who were not dressed for the Met Ball, showed up at The Standard and caused a scene downstairs," the source said.

"They wouldn't leave and kept name dropping Jay Z. They were pretending they were guests of his and not hers. Management went to Julius (Beyonce's bodyguard) and said there's a problem."

Our source said Jay Z soon got wind of it and snapped at Solange, saying "don't use my name."

The 27-year-old singer turned sullen and said she wanted to leave the party.

On the way out, Jay Z said he'd be heading to Up & Down on W. 14th Street, where Rihanna was holding her own post-Met Ball bash, a second source said.

ay's camp had called ahead of time to say he would be coming alone and "didn't need extra security" because Beyonce wouldn't be attending, the source said.

Apparently, that didn't sit well with Solange.

"She seemed drunk and irritated," said a second source. "She said, 'Why can't you go home?' and to Beyonce 'Why does your husband need to go to the club right now?'"

An incensed Jay Z didn't back down. "You're one to talk," he replied, the source said.

Jay's response set Solange into a rage. Once inside the elevator, she started punching and kicking her brother-in-law
The saga continues....
BONUS: M.I.A. posted this today, a brand new remix with Bey, a track called "BaddyGirl 2":
Beyonce camp has not replied for months > SO HERE > https://t.co/YuFuLSlswP

— M.I.A (@MIAuniverse) May 13, 2014
Photo: The Source
SNEAK PEEKS: Terrance Howard, Gabby Sidibe, Taraji P. Henson & More In "EMPIRE" Series + First Look At Viola Davis In Shonda Rhimes' "How To Get Away With Murder"
Posted: 13 May 2014 06:16 PM PDT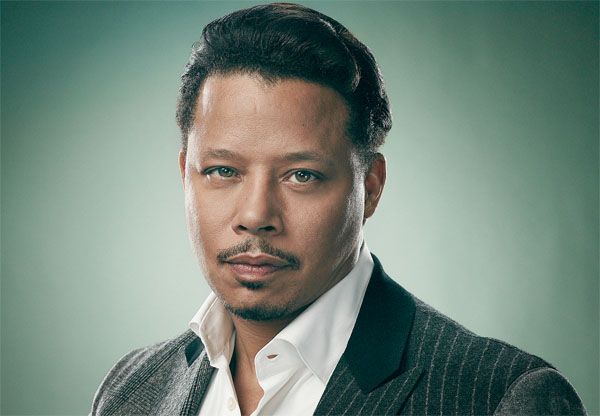 We have some new sneak peeks of some upcoming entertainment on television. Check out the official trailer and pics for Lee Daniel's FOX series "Empire" and the first look at Viola Davis in Shonda Rhime's new drama "How To Get Away With Murder" inside…
After a successful box office hit with The Butler, Oscar-nominated director Lee Daniels has gathered up some A-list talent for his first television series, "Empire."
The FOX scripted series is billed as a music-heavy family drama set in the world of hip hop starring Terrance Howard, Taraji P. Henson, Gabourey Sidibe, Jussie Smollett, Malik Yoba and Macy Gray. Super producer Timbaland will produce original music for the new show.
Terrance Howard plays the main character, Lucious Lyon. He's a charismatic, savvy music superstar who is about to take his company, Empire Entertainment, public.

Taraji P. Henson plays Lucious' wife Cookie who is also his former business partner. She went to jail for dealing drugs and once she's out, she wants what's hers.
Malik Yoba will play Lucious' longtime friend Vernon Turner. He is the chairman of the board of Empire Entertainment.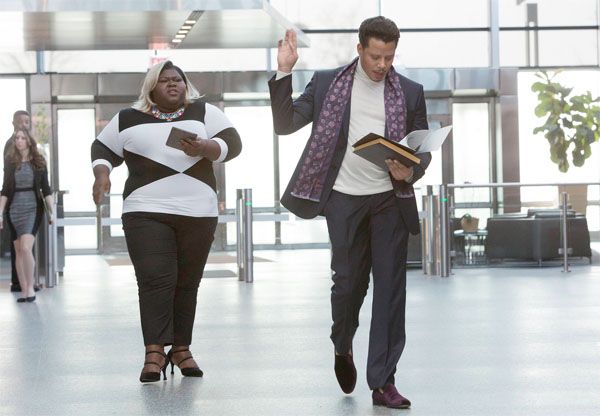 And Gabourey Sidibe will play Becky (yes...Becky), Lucious' assistant.
Check the new TV stills below: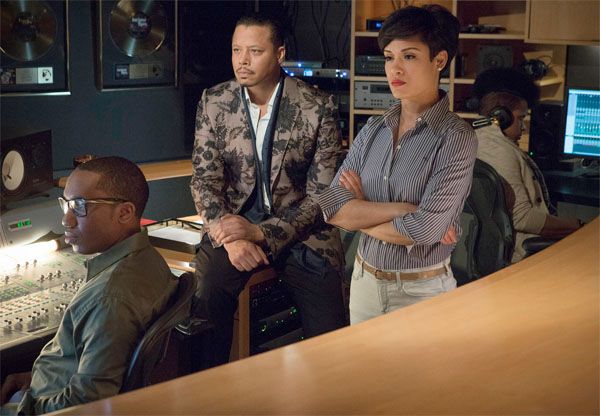 Check the official trailer below:
"Empire" will premiere on FOX in 2015.
And in another television series...
After shooting down claims that she ripped off a writer's idea for a TV show, Shonda Rhimes is gearing up for the release of her third ABC drama, "How To Get Away With Murder." You'll recall, Shonda just inked a new four year deal with ABC studios so we'll be seeing a lot of Shondaland in the coming years.

Oscar-nominated actress Viola Davis is starring as ruthless law professor named Annalise DeWitt in the ABC drama. Annalise and her students somehow get involved with a real-life murder, which will alter all of their lives drastically.
Check the first look below:
"How To Get Away With Murder" will premiere this fall on ABC at 10pm/EST.
Photos: FOX/ABC

Magic Johnson RESPONDS To Donald Sterling's "He's Got THE AIDS" Foolishness + Schools Folks On His Philanthropic Work
Posted: 13 May 2014 04:38 PM PDT
After Donald Sterling chastised Magic Johnson in an interview with CNN, the former NBA legend is speaking out against the blackballed owner's comments. Find out what Magic had to say inside…
After vowing to not speak about Donald Sterling this week on Twitter, former NBA star Magic Johnson (pictured above while smiling and leaving The Four Seasons Hotel today) called up TMZ to respond directly to the recent foul comments made by Donald Sterling.
Last night, the full CNN interview with the former Clippers' owner aired. Sterling bashed the former NBA player calling him "a man who slept around with different women and caught 'THE AIDS'. Yes, he said this, even after Anderson corrected him that Magic actually was diagnosed with HIV.
"He acts so holy. I mean he made love to every girl in every city in America and he had AIDS. And when he had those AIDS, I went to my synagogue and I prayed for him. I didn't criticize him. I could have. Is he an example for children?"
He added,
"What has he done? Can you tell me? Big Magic Johnson, what has he done? He's got the AIDS. Has he helped anybody in south L.A.? What kind of a guy goes to every city have sex with every girl and catches HIV. Is that someone we want to respect and tell our kids about? I think he should be ashamed of himself! I think he should go into the background. What does he do for the black people? Doesn't do anything. He does NOTHING. He's all talk"

During the phone interview with TMZ, Magic touched on Sterling's "AIDS" comment, his interaction with Sterling since the rant was released and he also reveals some of the philanthropic work he has done over the years.
"It's very disturbing. I think when you come on, No. 1 you should have your facts straight," said Magic Johnson.
Here are the highlights:
On having AIDS/HIV:
"I don't have AIDS, I have HIV. I've been living with HIV for 22 years. That's his opinion if he thinks I'm not a role model. I know the things that I've done in urban America and for people."

On Sterling wanting to be interviewed with Magic by Barbara Waters:
"Donald Sterling reached out to me, I took the call. I'm the one, when he wanted me to go on Barbara Walters with him and try to save him and his reputation, I told him I would not go on the show with him and I told him you should seek the advice of your attorney and try to make this thing go away."

On Sterling's apology:
"Not once, even today, has he ever apologized to me or the other minorities he offended."
Magic also revealed how he has helped over 10,000 minority students attend college through his Magic Johnson Foundation, how he poured over $1 billion into urban America and he also has provided over 50,000 jobs to minorities. Way better than Sterling's 1 time $5000 donation to the L.A. chapter of the NAACP.
Magic also commented on providing computers to inner-city children and he's overseen many job fairs and food drives.
Check it:
Anderson Cooper will be airing his sit-down with Magic Johnson tonight on CNN at 8pm/EST. And if you missed Donald Sterling's full CNN interview, check it out here.
Will you be tuned in?
Photos: Pacific Coast News
WALK IT OUT: Ciara BUMPS Around Beverly Hills As She Prepares For Baby's Birth
Posted: 13 May 2014 12:25 PM PDT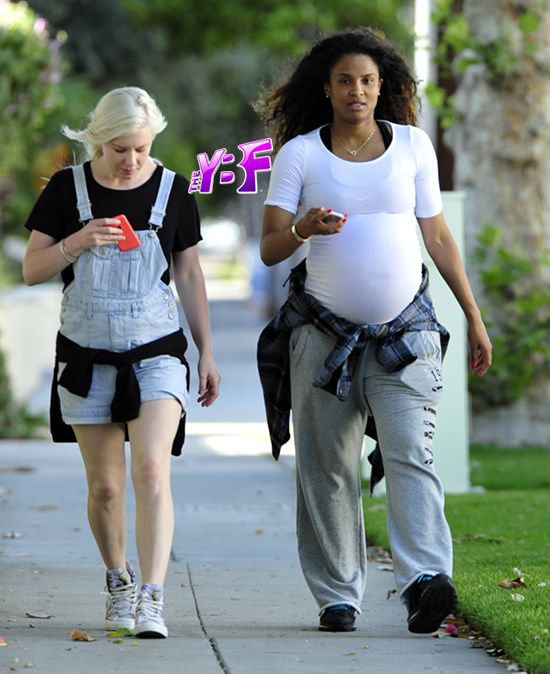 Oh baby! Ciara looks like she's ready to pop. See her baby bumping it around Beverly Hills inside…
Ciara is in her final trimester approaching her due date, looking like she's ready to give birth to her baby boy any day now.
After glowing at Kim K.'s bridal shower over the weekend, the "Body Party" chick was spotted baby bumping her way around Beverly Hills with a friend.
Dressed in a pair of sweats, a white tee, sneakers and no makeup, she got in a last minute workout before the arrival of her bundle of joy with fiancé Future.
Chick has to stay fit to cope with the labor pains...
Photos: MANIK

Additional SHOWS Added To Beyonce & Jay Z's "On The Run" Tour + "Scandal" RETURNS With A NEW Time This Fall + Gucci Mane Pleads GUILTY To Gun Charge
Posted: 13 May 2014 11:56 AM PDT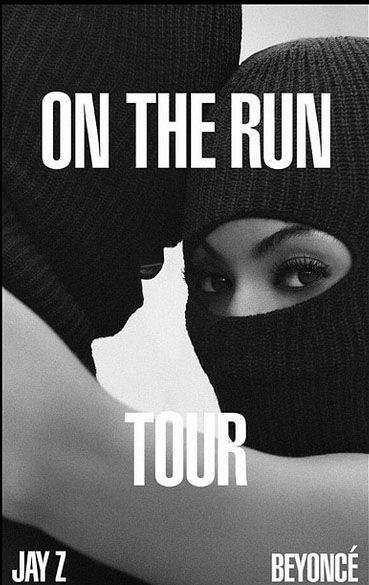 Although their private family business was put on public display on yesterday, that hasn't stopped the The Carter's hustle. New shows have been added to their joint "On The Run" summer tour. Also, "Scandal" will be returning this fall with a new time. Get the deets inside…
Despite the CARTERGATE speculations that are running rampant on all media outlets, Beyonce and Jay Z have added additional dates to their joint "On The Run" summer tour, which kicks off on June 25th in Miami, FL.
Mr. & Mrs. Carter will be performing a second show at the Rose Bowl stadium in Pasadena, California on Sunday, August 3rd (four days before Rihanna and Eminem's "Monster" stop) and another second show at the AT&T Park in San Francisco, California on August 6th.
"On The Run: Beyonce and JAY Z," in partnership with #BeyGOOD, will donate $1 from every ticket purchased to the Shawn Carter Foundation to support students.
Beyonce Fan Club members can grab their pre-sale tix tomorrow at 8am. For more info, visit Beyonce's Official Facebook or Jay Z's Official Facebook page.
And in television news…
Scandal is back with a new time this fall.
Although Harrison won't be returning for the new season of the hit ABC political thriller, "Scandal" has been pushed up an hour to air at 9pm/EST.
Following "Scandal," Shonda Rhimes' new ABC drama "How to Get Away With Murder" starring Oscar-nominated actress Viola Davis will air at "Scandal's" old time slot 10pm/EST. And before we get situations handled with OPA, Shonda's "Grey's Anatomy" will air at it's new time 8pm/EST. Shonda has Thursdays on ABC on lock.
And in other Shondaland news, the drama series creator just inked a new four-year deal to remain with ABC studios through 2018. Nice!
And in other news...
Gucci Mane just copped a plea deal that will get him out of jail in 2016 after he was arrested in September for carrying a concealed weapon and a small amount of marijuana.
According to TMZ, the ATL rapper plead guilty to a gun possession charge as a convicted felon, which carries a 10 year sentence. Since he pleaded guilty, he was offered a plea agreement that will get him a "get out of jail'" card in 2016. He also faces coughing up a $250,000 fine.
He goes in front of a judge for his official sentencing in July.
Photos: Beyonce.com/Kerry Washington's IG
TV FAB: Jada Pinkett Smith, Taraji P. Henson, Condola Rashad And MORE At The 2014 FOX Upfronts
Posted: 13 May 2014 10:37 AM PDT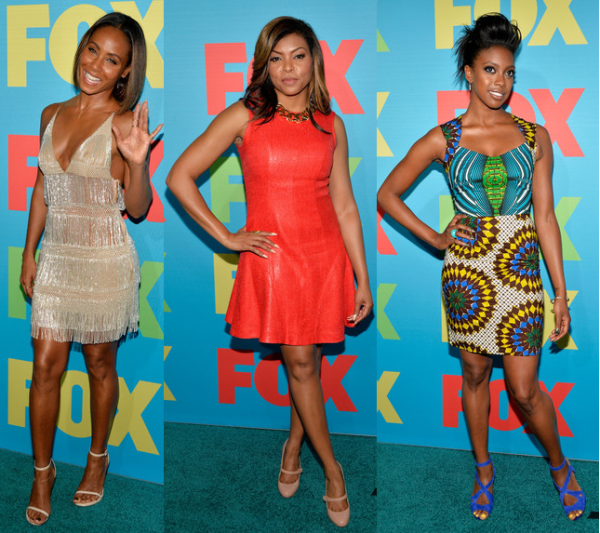 The 2014 FOX Upfronts were held in NYC last night and Jada Pinkett Smith, Terry Crews, Terrence Howard and Taraji P. Henson were among the attendees. See the celebs inside....
Last night, Jada Pinkett appeared at the FOX 2014 Programming Presentation at the FOX Fanfront in New York City.
Jada looked amazing in an Alberta Ferretti dress with EF Collection and Dana Rebecca Designs rings. She posed alongside her "Gotham" co-star Robin Lord Taylor. "Gotham" (a prequel to Batman) is shaping up to be one of the network's most talked about upcoming series.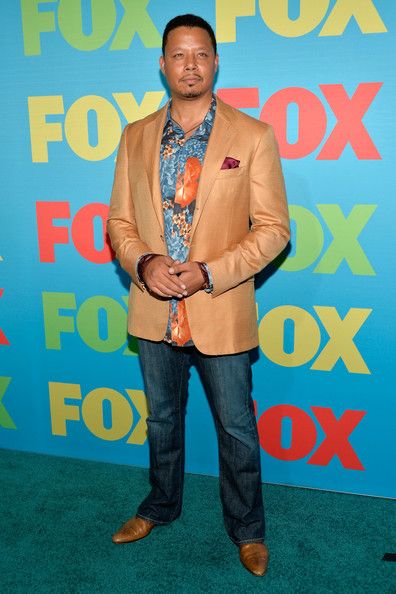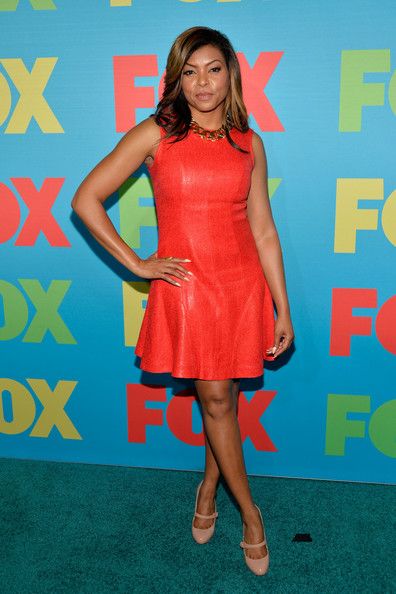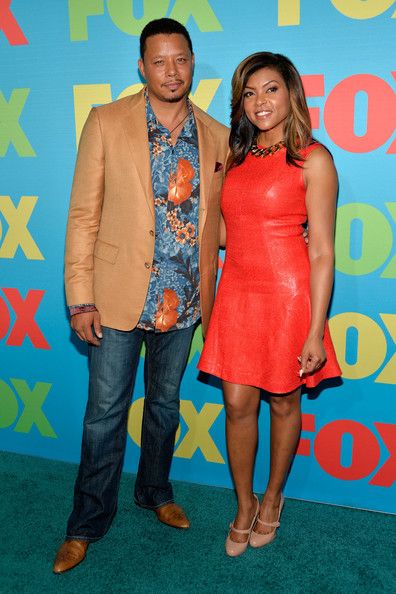 Taraji P. Henson, in a sexy orange leather dress, walked the pressl ine with her EMPIRE co-star Terrance Howard. The two will be directed by Lee Daniels in the upcoming hip hop drama.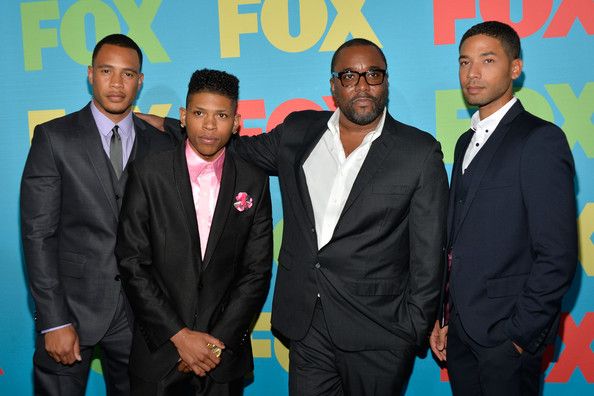 Lee Daniels posed with his "EMPIRE" stars Trai Byers, Bryshere Gray and Jussie Smollet.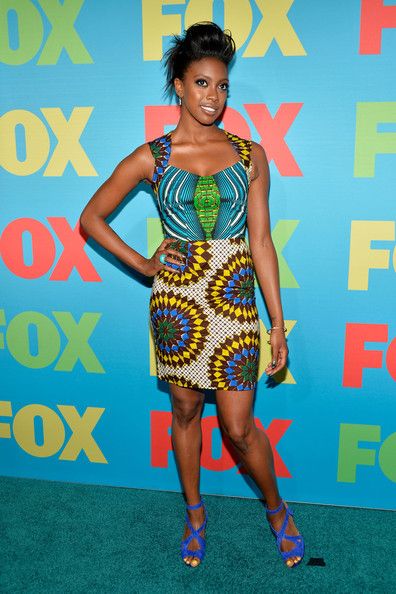 Condola Rashad, who stars in FOX's new series "Hieroglyph."
Academy Award winner Octavia Spencer is also head to FOX this fall. She'll star in "Red Band Society" alongside co-stars Dave Annable, Ciara Bravo, Charlie Rowe, Zoe Levin, Griffin Gluck, and Nolan Sotillo.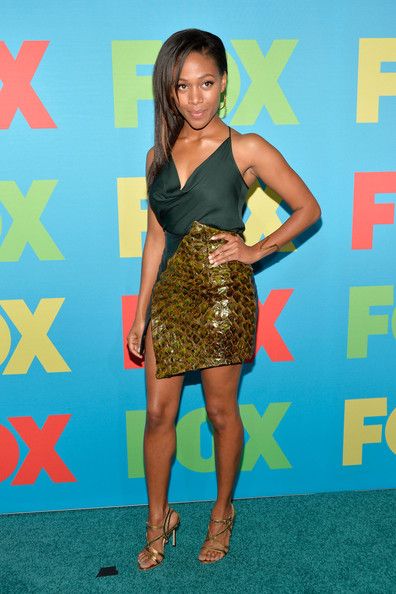 "Sleepy Hollow" stars Tom Mison and Nicole Beharie talked about the show's success and starting the second season with Access Hollywood.
"Initially, I think, when the show hit the air, we weren't sure that people would like get it and follow it and take that leap, but people are with us, and the fans, themselves — we have like really devoted, I think you call them like, 'superfans,' 'fan girls' that like paint pictures and they follow every second of the show. We're really lucky."
Dennis Haysbert will star in "Backstrom", a crime show about a detective who runs the Portland Police Bureau's Special Crimes Unit.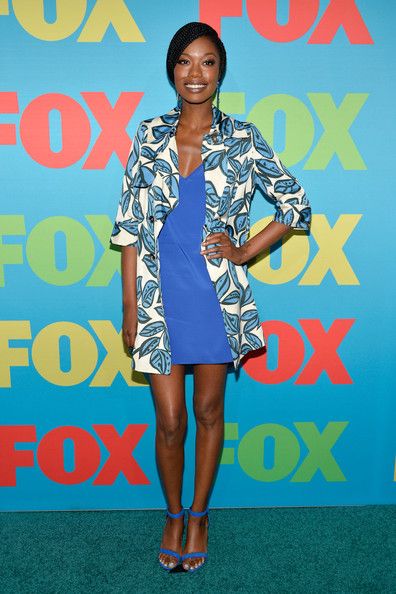 Xosha Roquemore returns for another season of "The Mindy Project."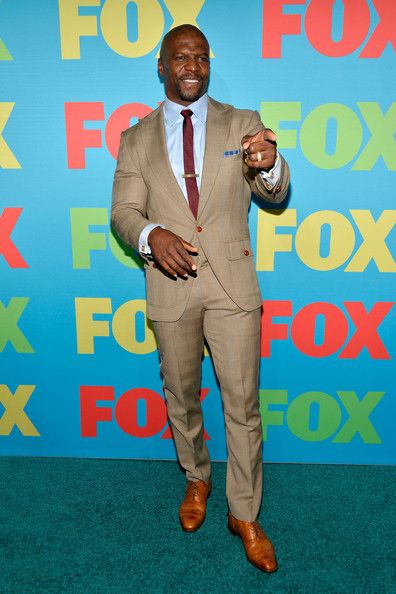 Terry Crews, who stars on "Brooklyn Nine-Nine" is also the new host of "Who Wants To Be A Millionaire".
Damon Wayans Jr. returns for a fourth season of "New Girl."
Photos via Ben Gabbe/Getty Images North America
Donald Sterling BASHES Magic Johnson, "I Think He Should Be Ashamed Of Himself...He's Got AIDS" (FULL INTERVIEW) + Magic Johnson RESPONDS
Posted: 13 May 2014 09:53 AM PDT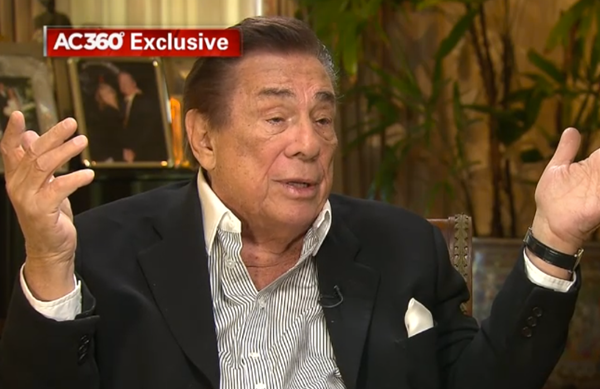 Last night, Donald Sterling's first interview with CNN aired. Hear the disgusting remarks made by Sterling about Magic Johnson inside and see Magic's response…
After NBA Commissioner Adam Silver named Dick Parsons as the interim CEO of the Los Angeles Clippers, Donald Sterling sat down with Anderson Cooper for his very first interview since his racist rant against black people was aired publicly.
During the interview for Anderson's "AC360," Donald berated former NBA player Magic Johnson for sleeping around with different women, contracting HIV back in 1991.
"He acts so holy. I mean he made love to every girl in every city in America and he had AIDS. And when he had those AIDS, I went to my synagogue and I prayed for him. I didn't criticize him. I could have. Is he an example for children?"
Donald then went on to chastise Magic over contracting HIV and (what he believes) lack of helping people of his own race. He said,
"What has he done? Can you tell me? Big Magic Johnson, what has he done? He's got AIDS. Has he helped anybody in south L.A.? What kind of a guy goes to every city have sex with every girl and catches HIV. Is that someone we want to respect and tell our kids about? I think he should be ashamed of himself! I think he should go into the background. What does he do for the black people? Doesn't do anything. He does NOTHING. He's all talk"
Magic Johnson commented on Sterling's interview via Twitter last night tweeting:
I'd rather be talking about these great NBA Playoffs than Donald Sterling's interview.

— Earvin Magic Johnson (@MagicJohnson) May 13, 2014
After this week, no more Sterling talk. Just the NBA Playoffs, my @Dodgers and my @LA_Sparks!

— Earvin Magic Johnson (@MagicJohnson) May 13, 2014
Check out Donald's full interview below:
Thoughts?
Photos: CNN
NEW MUSIC: Mariah Carey's "Thirsty" Featuring Rich Homie Quan + Trey Songz "Foreign" + Usher PERFORMS "Good Kisser" On "The Voice"
Posted: 13 May 2014 08:54 AM PDT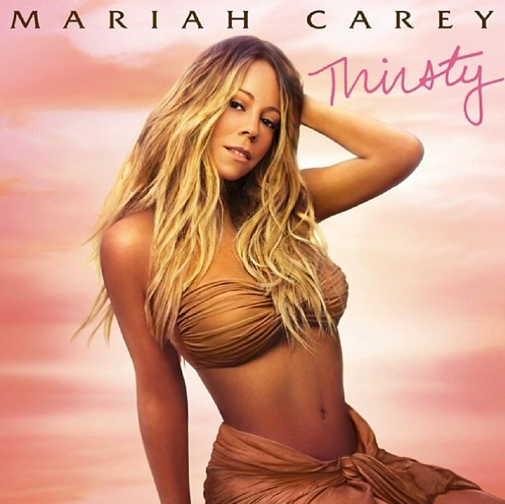 Mariah Carey just dropped a hot new track "Thirsty" with Rich Homie Quan while Trey Songz dropped a new banger, "Foreign." Also, check out Usher performing "Good Kisser" for the first time on national television. Get your music fix inside…
We think Mariah Carey might FINALLY have a hit on her hands. After a series of forgettable singles ("Triumphant", "You're Mine (Eternal)") she and Hit-Boy enlisted Rich Homie Quan for "Thirsty", a bonafide radio-hit!
The track will kick off "Me. I Am Mariah… The Elusive Chanteuse " which hits stores May 27th. Mimi premiered the single on "The Breakfast Club" this morning.
DO WE LOVE IT?
And in other new music...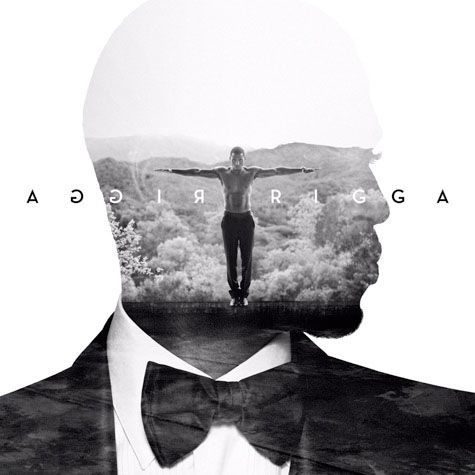 As we patiently await Trey Songz upcoming sixth studio album Trigga (July 1st), Trey drops another single "Foreign." After dropping his lust-filled "Smart Phones", Trigga follow-up track giving props to women all around the world on the The SoundZ produced track.

Check it:
On television……
Last night, we witnessed Usher's first live performance of "Good Kisser." One thing's for sure…he's still got the moves.
Usher co-wrote the track with Andrew "Pop" Wansel, Ronald "Flip" Colson, Jameel Roberts, Terry "Tru" Sneed, and Warren "Oak" Felder. It was produced by Pop, Flip, JProof, Terry "Tru" Sneed, Natural, and Oak and will appear on his new album (due in September 2014).
Photos: Jermaine Dupri's IG/Trey's IG
SPOTTED: Kelly Rowland's GLOWING, But Did She REALLY Get Married?
Posted: 13 May 2014 08:41 AM PDT
Kelly Rowland was seen posing for pics in NYC last night and she was glowing! Get the deets on what "might" have inspired that golden hue inside….
Kelly Rowland was spotted out and about in NYC last night and we could not deny that she looked RADIANT! The bombshell headed to the 2014 American Ballet Theatre Opening Night Spring Gala in a gorgeous Lanvin dress with a super high split to show off that killer bod of hers.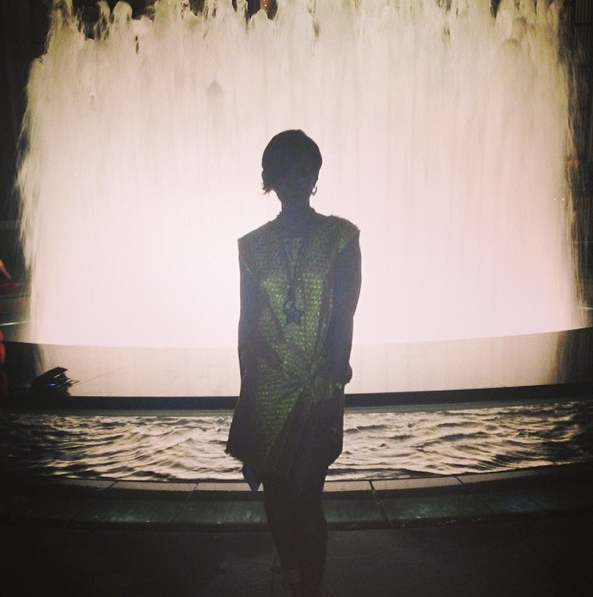 Perhaps the secret to her golden hue is her marriage to Tim Witherspoon. US Magazine reports that the two secretly wed in Costa Rica on May 9th with Beyonce and Solange in attendance (after the infamous MET Ball fight).
A source said, "It was a quick, simple ceremony -- only around 30 people." As we wait for an official statement, all we can say is CONGRATS Kelly!
Photos via Splash/Pacific Coast NewsGetty
CELEBS GIVE BACK: Rihanna DONATES $25K To The LAPD Cadet Program, AUCTIONS OFF Broken "Selfie" Phone
Posted: 13 May 2014 08:22 AM PDT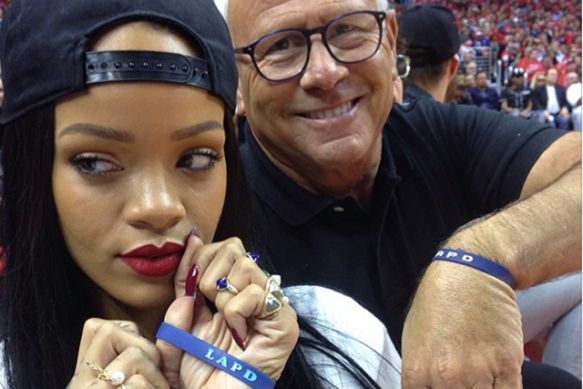 Rihanna turned a recent LA Clippers mishap into an opportunity of giving for the underserved kids of the LAPD Cadet program. Find out how a cracked phone gave birth to a $25K donation inside….
For what its worth, there are some good things popping off for minorities at LA Clippers game. Last Saturday, Rihanna attempted to take a selfie with Los Angeles Police Commission President Steve Soboroff, during the Clippers vs. Oklahoma City Thunder game. And she mistakenly dropped and broke his cell phone.
According to TakePart, RiRi graciously offered to autograph the phone for an eBay auction to raise funds for the LAPD Cadet program and officers who've fallen in the line of duty. Also, she reportedly generously wrote a check for $25K.
Bidding for the phone starts at $250 with half of the winning bid money going to the cadets, and the other half earmarked for the Los Angeles Police Memorial Foundation to support the families of fallen officers.
Additional information is on TakePart.com.
Nice!
Photo via TakePart