---
AND THE DRAMA CONTINUES: Brandon Jennings Says His Relationship With Tae Heckard Is His First "REAL" Relationship, Teyana Taylor FIRES BACK!
Posted: 02 May 2014 07:55 AM PDT
After dating for all of two minutes, Brandon Jennings is speaking out to let everyone know that his love for Tae Heckard is the real deal. And every relationship before that didn't count. So…being (allegedly) engaged to Teyana Taylor meant nothing? Tey def had someting to say about it. Deets inside…
Detroit Pistons baller Brandon Jennings took to his Twitter yesterday to declare his love for his girlfriend (or possible fiancée) Tae Heckard and announced every relationship before that basically meant nothing. Shots fired!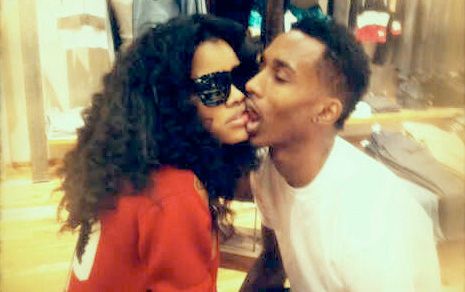 Brandon and Teyana Taylor (above) were in a previous relationship a few years ago. According to rumors, Teyana believe he dumped her because she wasn't trying to give up the goods (you know, she claims--at least a few years ago--that she's a virgin). There were also unconfirmed rumors that the two had gotten engaged but neither of them confirmed or denied those rumors.
Now the NBA baller is clearing the air, letting the world know that his current relationship with Tae is his first "REAL" public relationship...and that she makes him happy.
Here are the receipts: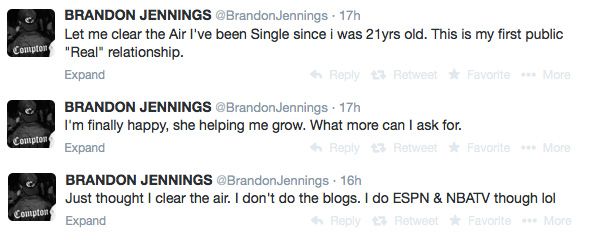 Oh?
Known for speaking her mind on Twitter (remember that spat she had with Rihanna?), Teyana took to her social media accounts and posted some not so subtle subliminals.
First, she may have subliminally got at Brandon:
Then seemed to have fired a subiminal shot at Tae, because you know they were once' friends':
Bloop!
Photos: Brandon's Twitter/Teyana's IG & Twitter
DO WE LOVE IT? Michael Jackson & Justin Timberlake -- "Love Never Felt So Good"
Posted: 02 May 2014 06:55 AM PDT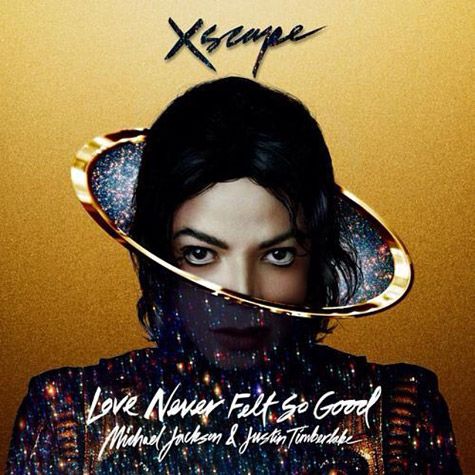 Michael Jackson gets a little vocal assistance from Justin Timberlake on "Love Never Felt So Good", the first single from the posthumous album Xscape. Listen to the 70's flavored groove inside....
"Love Never Felt So Good", the first single off Michael Jackson's posthumous album Xscape (in stores May 13th) was released to great fanfare this week.
Though the track was originally written by MJ and Paul Anka in 1983, the Xscape version has been "contemporized" by producer Timbaland and superstar entertainer Justin Timberlake.
In addition to Timbaland and Justin , the Xscape album with feature the work of hit producers Rodney Jerkins, Stargate, Jerome "Jroc" Harmon and John McClain alongside a host of singers (Mary J. Blige, D'Angelo) all aiming to introduce Michael to a younger generation while still maintaining his signature sound.
Listen to "Love Never Felt So Good":
DO WE LOVE IT?
1. Troubled LA Clippers owner Donald Sterling recently revealed that he's battling prostate cancer. Story.
Photo via Michael Jackson's Twitter
MAGAZINES: August Alsina Opens Up About TRUST Issues And LEAVING The Street Life + SNEAK PEEK At Prince's June 2014 ESSENCE Cover
Posted: 02 May 2014 06:01 AM PDT
"Make It Home" crooner August Alsina open up in ROLLING OUT about leaving the street life, how crack cocaine impacted his family and his trust issues. See the highlights inside and get a sneak peek at Prince's upcoming ESSENCE cover.
On the heels of his in-depth interview with TheYBF.com, August Alsina shares his Testimony in the latest issue of ROLLING OUT where he reveals the impact his stepfather's crack addiction had on his family and discusses why he can't trust women. Here are the highlights:
On stepping away from the street life:


I remember giving this girl a crack rock," Alsina said during our interview. "She wanted to try it before she bought more. I gave her a piece of rock and she smoked it in the pipe right in front of me. To see her smoke crack in front of me messed me up. Because it was the same drug that messed up my life and my family's life. My stepdad was on crack. My real father was addicted and he died. That day, I realized my heart was too big to continue selling drugs. I didn't want to be a part in the destruction of someone else's family."


On R&B:


"It's a new day and age and you have to adapt," Alsina says. "It's about growing and adapting. I'm a fan of what R&B used to be. I'm not a rapper. I stay in my lane. With today's R&B, a lot of people can get confused. If you don't have a vision for yourself, someone will have a vision for you. People want something fresh and new. As long as I relate to the ones that are down, I'm good. There are more people who are poor than rich. I want to make music to lift the people."

On Relationships:


I have trust issues," Alsina reveals. "You don't know, because girls play games sometimes. I was in a store once and some girls were in there asking if they could take a picture with me. One girl asked if I was a basketball player. I told her I wasn't. When I went to the counter, the clerk told methat the girl knew who I was and [that] she told everyone about me before I walked into the store. Now that I know you're a liar, I really can't get down with you. I just grind. I'm robbed of actually being able to make a friend or actually see if a girl really likes me for who I am, because you never know what their motives are. Since I don't have time to figure it out, I don't pay attention to it. "I'm at a place where I don't trust many people. I've seen some crazy stuff. If I had a camera to show you the things some girls do, you'd understand why I'm cool on that right now."

Pick up August 's ROLLING OUT issue on newstands now....
Coming to newsstands....
We've been tipped off that Prince is on the cover of the June 2014 issue of Essence! The Purple One is also hitting the main stage at the Essence Fest in New Orleans, LA on Friday, July 4th. We're sure he'll play many of our favorite songs as well as his latest hit, "The Breakdown."
SIDEBAR: Are we feeling the afro and fingerless gloves?
Photos via RO/DeWayne Rogers/Karu Daniel's Facebook
TAKING ITS TOLL? Scruffy-Looking Chris Brown DENIED BAIL And Sent BACK TO JAIL As JUDGE Ponders His Parole Violation
Posted: 02 May 2014 05:24 AM PDT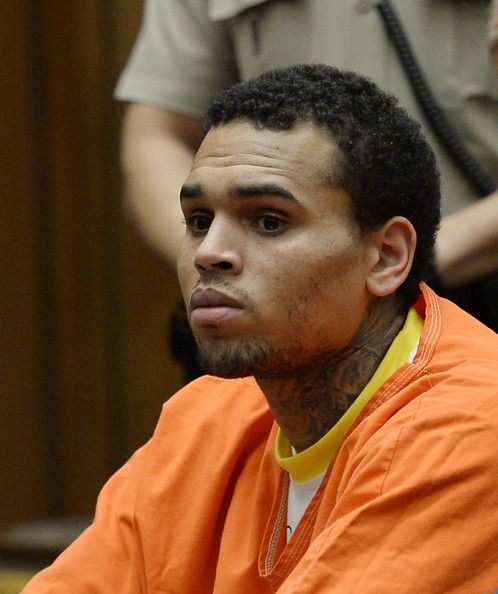 Looking sad and depressed, Chris Brown was denied bail and sent back to jail yesterday while he awaits a new hearing regarding his recent parole violation. More inside....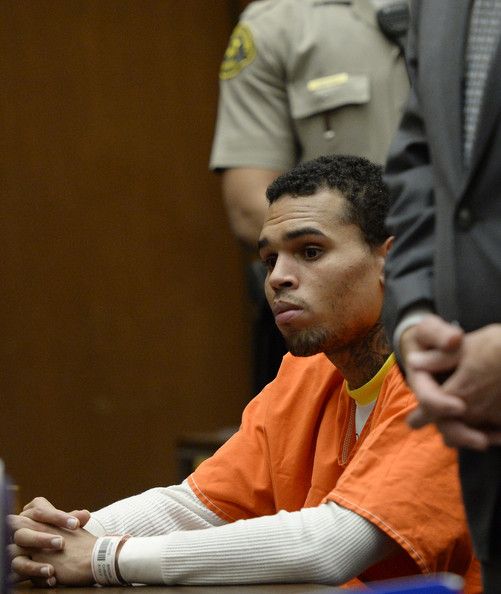 Chris Brown appeared in an LA courtroom yesterday where a judge decided to keep him in jail until a deal is struck over his parole violation. You'll recall that a judge tossed Chris in jail after he managed to get booted from rehab (The courts considered the "rehab dismissal" a violation of his parole stemming from the Rihanna beating).
But the LA case isn't the only legal issue on Chris' plate. Don't forget that he's still facing trial in DC over an alleged assault outside the W Hotel involving his bodyguard (whom the courts found guilty!) . SMH.....things are not looking bright for young Breezy.
Chris has already spent seven weeks behind bars and is expected back in court on May 9th where he'll learn his fate regarding the parole violation...he's facing four years!
See the courtroom action here:
Photos via Kevork Djansezian/Getty Images North America
Gabrielle Union Talks D. Wade's "GROOMZILLA" Ways & The Family She Didn't Plan But Can't Live Without In VEGAS Magazine + Shantel Jackson Fires Back At Floyd Mayweather Jr.
Posted: 01 May 2014 03:52 PM PDT
Gabrielle Union is looking gorgeous on the cover of the 11th Anniversary issue of VEGAS Magazine. Plus, Shantel Jackson has responded to Floyd Mayweather Jr.'s most recent IG antics. Check the spread and find out what Miss Jackson said inside…
"Being Mary Jane" and Think Like A Man actress Gabrielle Union is gracing the cover of the May/June 2014 anniversary issue of VEGAS Magazine.
Gabby opened up in a candid interview with the magazine revealing wedding deets for her upcoming nuptials to fiancé Dwyane Wade, how she felt isolated growing up, she opened up about taking pride in other people's pain and loving the family she didn't plan but couldn't go a day without.
Here are the highlights:
On Dwyane Wade being a "groomzilla":
"Well, it will be smaller than the one in the movie, but it's definitely not toned down, per the wishes of my groomzilla. D's very involved in every detail. My dude is having a princess moment. Me? I did the wine tasting, and I've said yes to the dress. In fact, I've said yes to a few of them. That's the joy of getting married to a man who loves

On feeling isolated growing up:
"My dad told me, 'You gotta be bigger and badder and better than the next woman, just to be considered even.'" As one of just a handful of African American girls at her high school in Pleasanton, California, she grew up feeling isolated. "I felt like I had to become a chameleon," she says, acting one way with her white friends and another for people in her community. "Even as a popular girl, I was always looking through the window and very afraid of being exposed. I just wanted to assimilate and fit in."

On being a mean-girl:
"We live in a town that rewards pretending," Union said. "I used to revel in gossip and rumors. I lived for the negativity inflicted upon my sister actresses, or anyone whose shine I felt diminished my own. I took joy in people's pain, and I tap-danced on their misery."

On her blended family:
"We were at the construction site in Miami where we're building our dream home—aka the money pit," she says. "I was wearing my Prada combat boots, no makeup, and D had a videographer recording the whole thing. I went from no kids to D getting full custody, and the next day we had a full house. So it was instant. Our lives never skipped a beat. When you're someone who goes from never having thought about birthing her own babies to a ready-made family that has immediate needs and wants and desires, your life takes a back burner. If I were lucky enough to have one come out of my body, then great, I'd be totally open to that. But D's kids are more than just part of the wedding. They are part of my life. They're a package deal."

On her life being a process:
"Still, I make mistakes," she admits. "And my life is in process. But I know certain things. I feel a responsibility to the people I work with. So I don't do late. I don't do bad attitude. I don't do 'Those eggs aren't right.' You don't fall out. Come prepared. You be a decent human being. And it's like Will Smith told me: 'Family first.' Nothing comes before family."
See the photoshoot below: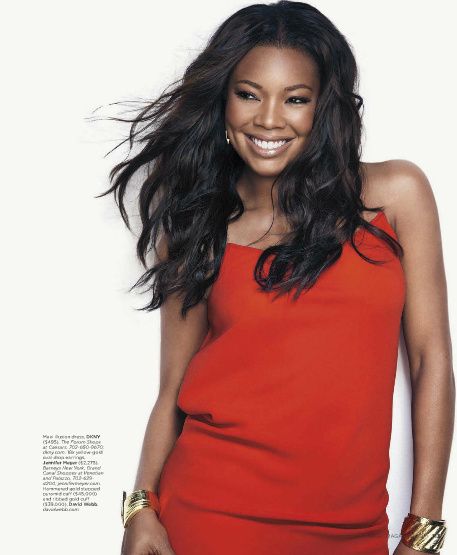 Dress: DKNY; Earrings: Jennifer Meyer; Ring & gold cuff: David Webb.
Top & skirt: Jonathan Simkhai; Necklace: Anndra Neen; Pearl cuff, Vita Fede; Silver sandal: Casadei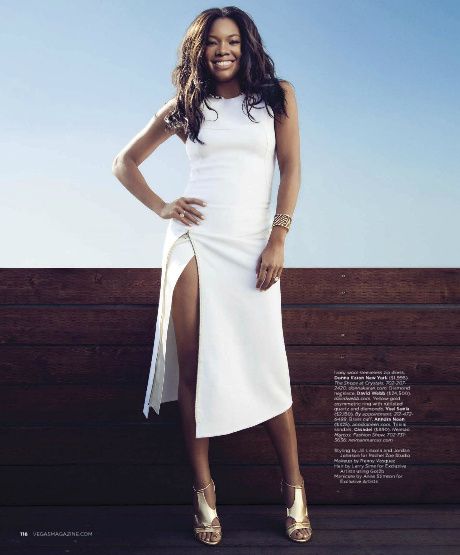 Dress: Donna Karan New York; Necklace: David Webb; Yellow-gold asymmetric ring: Yael Sonia; Brass cuff: Anndra Neen; Sandals: Casadei
Check out the full interview here.
Also...
After Floyd Mayweather but his ex-fiancee Shantel Jackson on FULL blast earlier today, Miss Jackson is finally responding.
Floyd took to his Facebook this morning and revealed a shocking revelation on why he broke up with his ex. He claims they headed down splitsville lane after she aborted their twins, posting a picture of the unborn babies' sonogram.
To make matters worse, he then took to his Instagram account throwing jabs at Shantel for "Throw Back Thursday" posting pictures of her pre-plastic surgery that he allegedly paid for.
Now Miss Jackson has responded. She posted:
Sighs...these two.
Photos:Randall Slavin/Shantel's IG
RUMOR CONTROL: Jada Pinkett Smith & Carol's Daughter Creator Lisa Price RESPOND To Bankruptcy Reports
Posted: 01 May 2014 03:29 PM PDT
Last week, there were reports that haircare product line Carol's Daughter had filed bankruptcy and closed several stores. Find out what Carol's Daughter investor Jada Pinkett Smith and Carol's Daughter creator Lisa Price had to say about the future of the company inside…
Natural haircare product line Carol's Daughter has had much success in the recent years with backing from celebs such as Jada Pinkett Smith, Will Smith, Mary J. Blige and others. But a recent report revealed the company allegedly filed for Chapter 11 bankruptcy protection and was forced to close five or their seven store locations.
NOW…Jada Pinkett Smith and Carol's Daughter creator Lisa Price are speaking out against those reports revealing Carol's Daughter is still going strong and isn't going anywhere.
Jada took to her official Facebook page and had this to say (along with the picture above):
I know you all often see my hair in various ways, but what you see in these pics is MY natural hair. I've taken care of this mane with CAROL'S DAUGHTER products for over 15 years, specifically...Lisa's Hair Elixir. With that said, Carol's Daughter is still going strong, despite some misleading press, so much so you can now find it in Target, on HSN, Ulta and Sephora inside JCPenny.
My hair would like to say thank you to Lisa Price of Carol's Daughter for making products that actually nourish the scalp and hair;)

J

All that hair!
The founder of Carol's Daughter (seen above with Jada) issued her own statement via her Facebook, responding to bankruptcy reports saying:
"For you,

I know you have read the misleading news that has been circulated around the internet during the past week because I have heard from so many of you. Thank you all for your support and concern.

It is important to set the record straight. Carol's Daughter is still going strong after twenty-one years and the future has never looked brighter. As part of our increased focus on new retail channels, we have decided to close five of our stores. This was portrayed as if we are having some challenges, but nothing could be further from the truth.

Initially, I felt it was inappropriate to toot my own horn, if you will, in the midst of some of our stores closing and the day-to-day work that must be done to continue to ensure our success. However, in this day and age of information speeding ahead of us and becoming fact before it has been verified, fact checked or vetted I fear that inaccurate perception will become my company's reality in the minds of those I hold so dear, you. My friends, supporters, cheerleaders, fans and second family.

From the days when some of you rang my doorbell looking for Healthy Hair Butter to the day my website crashed because of my first national TV appearance you have always been there for me and you are who I care about. Because of your dedication over the past twenty-one years, I have been able to do amazing things. The nationwide Target launch this past March is an opportunity that very few companies receive. I am proud of that. I am also proud and blessed to have valuable partners, like HSN, Ulta and Sephora inside JC Penney. These partnerships have enabled me to distribute Carol's Daughter in over 2,500 stores and on direct TV which is far beyond the reach of my living room in Brooklyn.

I am going to live through this bad headline knowing that our brand is as strong as ever…and right now I have to get back to work."
Thoughts?
Photos: Jada's FB/Lisa's FB
REALITY TV PREVIEWS: The TEARFUL Moment Mimi Faust & Nikko London "DISCOVERED" Their Sex Tape LEAKED!!!
Posted: 01 May 2014 02:12 PM PDT
In a scene ripped from the season premiere of LAHH ATL, Nikko London breaks some bad news to girlfriend Mimi Faust....their sex taped leaked! Watch the tears flow inside....
NO SHADE.....we all believe Mimi Faust and Nikko London wanted the world to see their shower rod antics, but on the season premiere of LAHH ATL (Monday 8/7c on VH1) they'll have you believe that this was all a big accident (yikes!), Nikko's camera was stolen (omg!), and the tape was NEVER meant to go public (gagging!). And by the way....Mimi cries REAL tears! SMH.....
In addition to the trailer, VH1's latest press release details all of the storylines we will see unfold this season:
Stevie J. and Joseline Hernandez are living in wedded bliss – a pill that many in Atlanta find hard to swallow. Though Joseline couldn't care less about the opinions of her 'haters,' will this feisty starlet be able prove naysayers wrong with an extravagant (and public) ceremony worthy of her title as the "Puerto Rican Princess?"

Mimi Faust is dealing with a scandal of her own when a sex tape "mysteriously" leaks starring her and boyfriend Nikko – a man her closest confidants don't trust. Although she stands to gain notoriety and fortune, the mother of one must determine if the reward outweighs the repercussions that could potentially destroy her friendships and family.

Over in the "palace," Lil Scrappy is dealing with life after rehab. Post-Erica, Scrappy has gotten close with rapper Bambi, but true to form, he's still out playing the field and Momma Dee has no issues playing referee.

Erica Dixon has left the drama of her on-again/off-again romance with Scrappy behind and is instead focusing on new endeavors, her up-and-coming fashion line and the possibility of finding love again.

The rollercoaster that is Kirk and Rasheeda's marriage continues to spin out of control as the family's newest addition, Karter, raises questions that threaten the peace and harmony of their household.

Meanwhile, Benzino has abandoned the hot tubs and numerous vixens now that he's found his match in fiancée Althea, a woman whose past may threaten their future together.

Karlie Redd no longer mourns her breakup with Benzino and has moved on with Yung Joc ("It's Goin' Down"), a hit maker who just might have the connections she needs to finally break into the music industry. But will jealousy between the two destroy the beautiful music they make together?

Newcomers Waka Flocka Flame ("No Hands") and fiancé Tammy Rivera have been through a series of ups and downs over the course of their three year courtship, but now the time is right for the pair to take the next step together while still pursuing their own personal endeavors.

This season will also introduce singer/songwriter Kalenna Harper, one-third of Diddy-Dirty Money, who has moved to Atlanta with husband Tony aka "T.Vick" in a last attempt to re-launch her solo career.
LAHH ATL returns Monday, May 5 at 8 PM ET/PT on VH1.
DOWN FOR THE CAUSE: Beyonce Auctions Off Custom-Made Designer Boots For Charity
Posted: 01 May 2014 01:23 PM PDT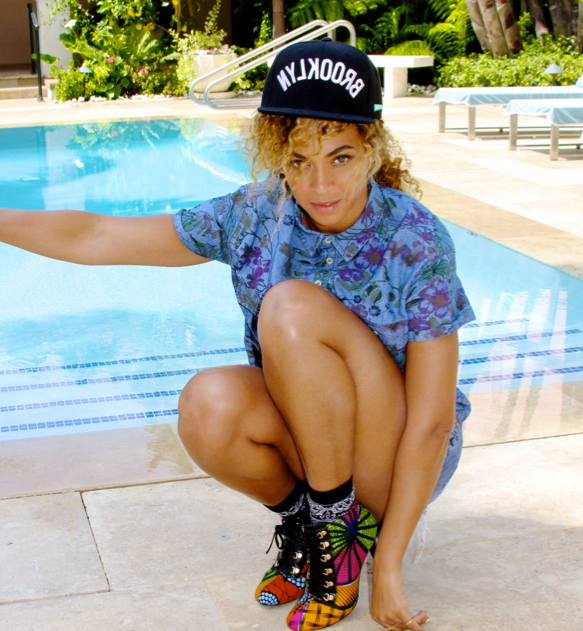 Beyonce proves she's down for the cause, donating a custom-made pair of designer ankle boots that she wore on her Mrs. Carter World Tour. Plus, Kanye West just released the poster for his upcoming movie, Yeezus. Find out how to place your bid for shoes worn by Bey and Yeezy's new poster inside…
Channeling her philanthropic spirit, Beyonce is auctioning off a pair of custom-made ankle boots by Stuart Weitzman that she wore during her Mrs. Carter World Tour.
Baddie Bey's boots will go to the highest bidder for Bey's pal Gwyneth Paltrow's "Super-Classy Yard Sale" launched on her lifestyle website, Goop. 100% of the profits will go to Donors Choose, an online charity to help students in need.
Bey posted stylish pics of her rocking the ankle booties pairing it with a MOTO foloral chambray shirt, cut-off daisy dukes and a Mighty Healthy Brooklyn snapback.
The batik print lace-up 4-inch heels in a size U.S. 8.5 is currently at bidding price $2,500.
If you've ever dreamed of owning a pair of shoes that the Queen has walked in (don't act like you haven't), now's your chance. Place your bid here before they're gone.
EDITOR'S NOTE: We removed Kanye's film poster after we learned it was a false advertisement.
Photos: Beyonce.com

NEW DEALS: Jay Z SIGNS NBA Draft Prospect James Young To Roc Nation Sports + Ray Rice Pleads NOT GUILTY To Aggravated Assault
Posted: 01 May 2014 12:45 PM PDT
Well here's a twist. Jay Z just signed NBA draft prospect James Young to Roc Nation Sports. Also, Ray Rice has entered a not guilty plea for allegedly knocking his fiancee-turned-wife unconscious. All the deets inside…
When we spotted former University of Kentucky shooting guard James Young sitting courtside at the Barclay's Center for the Brooklyn vs. Toronto NBA playoff game next to Rihanna (with her nipples on full display) it left us wondering …why?
Now it kinda makes sense. Jay Z just signed the 18-year-old draft pick to his Roc Nation Sports roster, joining WNBA player Skylar Diggins. James is currently projected to be pick #15 in the first round of the 2014 NBA Draft.
James played on Drake's fave NCAA team (University of Kentucky) and Drizzy was also spotted rocking his custom-created James Young logo jersey at the NCAA championship weeks ago.
So...are Jay & Rih trying to get under Drizzy's skin? You know, Drake and Jay have been going back-and-forth on wax recently. Jay's latest jab at Drizzy was on DJ Khaled's "They Don't Love You No More" rapping, "Wrong sports, boy, you know you soft as the lacrosse team"

And there have also been unconfirmed rumors that RiRi & Drizzy have cooled off their unconfirmed relationship. Guess Jay is winning…for now.
And in other sports-related news…
Today, Baltimore Ravens running back Ray Rice pleaded NOT guilty after he was indicted on third-degree aggravated assault charges following a huge brawl with his fiancée-turned-wife Janay Palmer.
Ray also applied for a pretrial intervention program in an attempt to avoid formal prosecution. If the NFL running back is not accepted into the program he will be facing a judge on May 29th. On the flip side......there's a plea agreement on the table for Ray (if he's not approved to enter the program) in which he would receive probation with no jail time and will have to attend anger-management counseling BUT he has to plead guilty.
You'll recall Ray was arrested back in February after a brawl between him and his now wife/child's mother at the Revel Casino and Hotel in Atlantic City, N.J. He was accused of knocking Janay unconscious and there was video footage of him dragging her body out of an elevator. Janay was charged with simple assault but it was later dropped.
Days after his indictment, Ray & Janay conveniently got hitched. Remember she said she didn't want to press charge? Chile…
Since they've married, Janay can claim a spousal privilege where she will not have to testify against her husband (SIDEBAR: they walked hand-in-hand as they made their way in court this morning).
Still no confirmed reports on if Ray will still play in the NFL, but if he is convicted he will likely face a fine or suspension.
Messy...
Photos: Roc Nation Sports' Twitter/AP Photo
MAGAZINES: Jhene Aiko DISHES On SMOKING WEED, Her Type of Man And Her Album "Souled Out" In GQ
Posted: 01 May 2014 12:42 PM PDT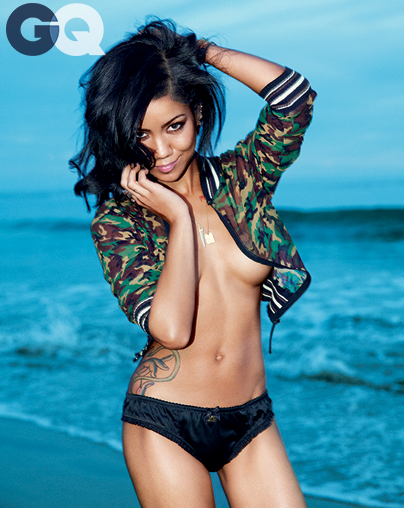 QUESTION: What does Jheno Aiko want? ANSWER: A frugal man who loves to smoke weed! Find out what else she told GQ Magazine inside....
In the May 2014 issue of GQ, "Comfort Inn" singer Jhene Aiko opened up about her Souled Out album, revealed the type of man she's into and shared her love of marijuana. In addition to the interview (which includes a few racy pics) Jhene did a BTS video where she described her perfect date. Check the highlights:
On what she looks for in a man:
"If a man has a chef and maid, then I can't practice my domestic powers. Mostly, I just don't want a guy who would waste money."
On her interests:
"I probably smoke weed twice a week and have no problem sleeping for ten hours."
On her album, Souled Out:
"There's no fucking around with this album."
Watch Jhene Aiko describe her perfect date:
The May 2014 issue of GQ is on newsstands now.
PHOTOGRAPHS BY SILJA MAGG
TV FAB: Tia Mowry Hardrict DISHES On "Instant Mom" And Life After "The Game" On "WENDY", OFFERS Dating Advice On "106 & Park"
Posted: 01 May 2014 09:21 AM PDT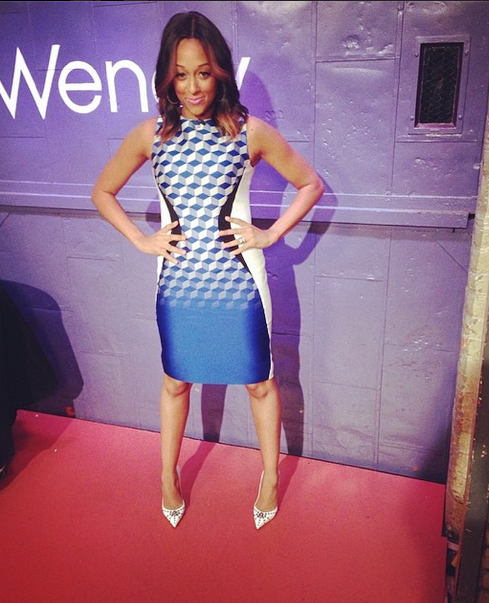 "Instant Mom" star Tia Mowry Hardrict stopped by WENDY and 106 & Park this week. Watch the clips inside...
Wearing an Antonio Berardi dress and Louboutins, Tia Mowry Hardrict stopped by WENDY this morning to promote the new season of "Instant Mom" and dish on fashion, wigs, and growing up in Hollywood.
When Wendy asked about going forward with her career after "The Game", Tia revealed that she's still very close with the cast and was thankful for the doors that the show opened. Unfortunately, she didn't announce any plans to return to the show.
In other appearances.....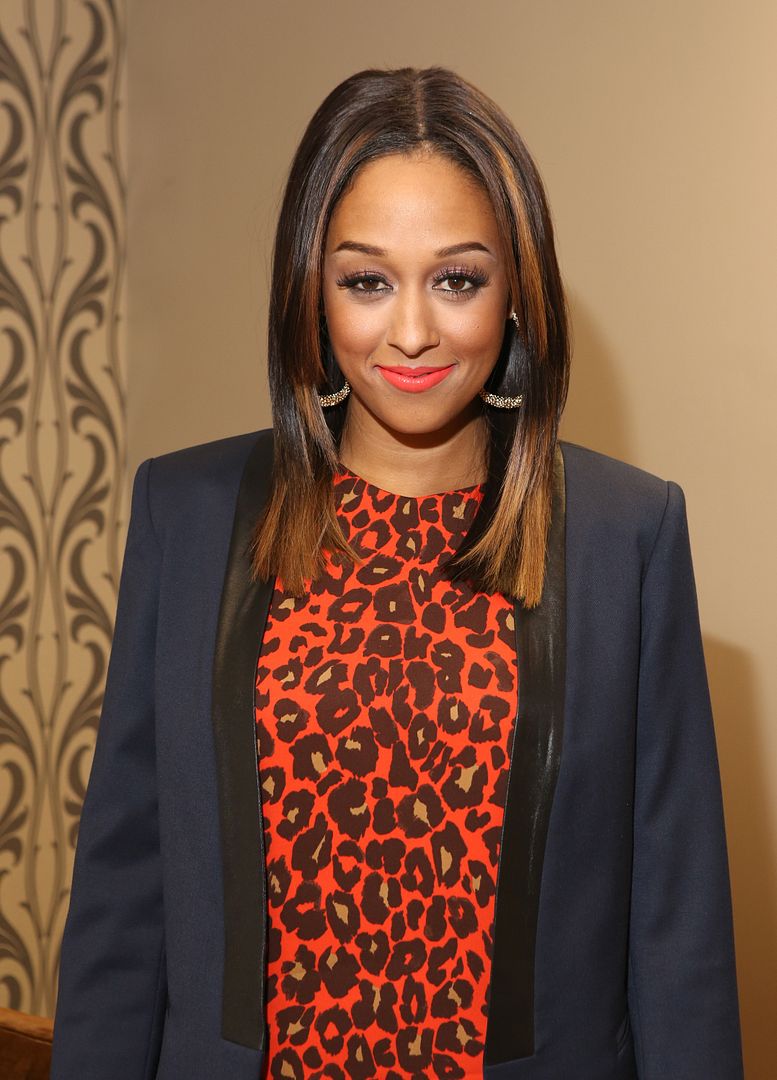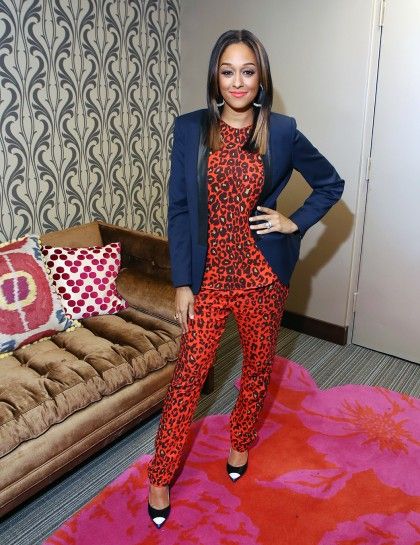 Tia donned a red leopard print outfit for her "106 & Park" appearance.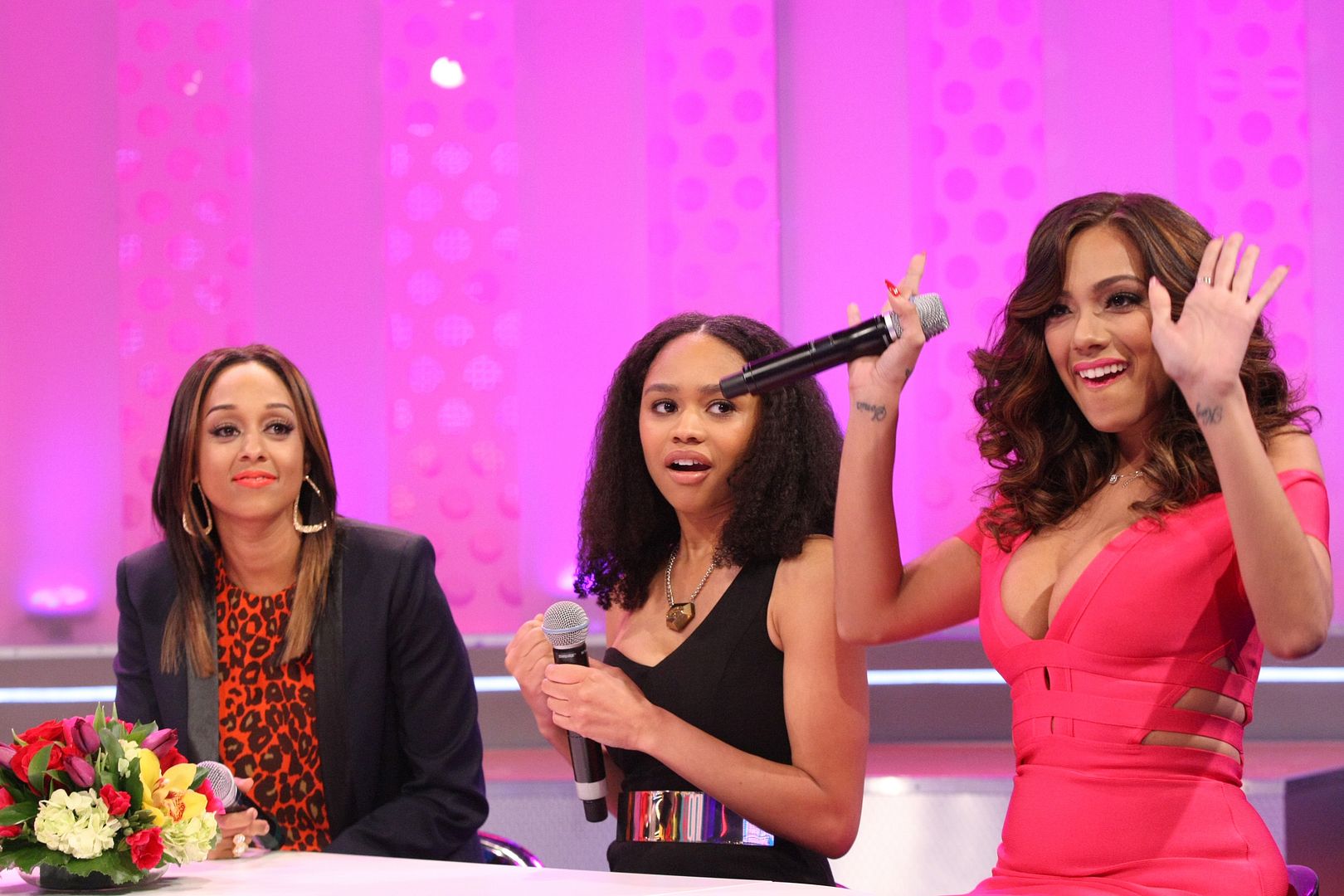 Tia joined Keshia Chante, Bow Wow and Tanisha Long to offer dating advice.
Watch the dating segment here:
Photos via RGK/PacificCoastNews/Bennett Raglin/BET/Getty Images for BET