---
IN CASE YOU MISSED IT: Kevin Durant Fights Back Tears As He Delivers Emotional & Inspirational MVP Speech
Posted: 07 May 2014 07:22 AM PDT
Oklahoma City Thunder star Kevin Durant is this year's Most Valuable Player in the NBA. Hear his heartfelt speech inside…
Grab a tissue! Oklahoma City Thunder forward Kevin Durant won his first Most Valuable Player award and during his speech, he got a little choked up as he thanked all of the people in his life who made it possible.
Coming off of a career high regular season, the 25-year-old small forward took the No.1 spot over LeBron James (coming in 2nd) and Blake Griffin (who came in 3rd ). The OKC standout helped his team with a 59-23 regular season record, which was the 2nd best in the league.
During his speech, he fought back tears as he thanked his mother Wanda Pratt (who was a single mother) for raising him and his brother the best she knew how.
"You made us believe," Durant said to Pratt, who was at the ceremony in Edmond. "Kept us off the street. Put clothes on our backs, food on the table. When you didn't eat, you made sure we ate. You sacrificed for us. You're the real MVP."
Kevin acknowledged the veterans that came before him who challenged him and the rookies who inspire him to do the right thing since they look up to him.
"Everything in my life, I had to take it," Durant said. "They're not going to give it to you out of sympathy. I wouldn't want it any other way. This was another case, if I wanted to win the MVP, I had to go take it. I felt that this was the year I did that."
Not only is he the MVP, but he also landed the cover of NBA 2K15.
"I've been an avid fan and player of NBA 2K since I was a kid, and being selected as the sole cover athlete of NBA 2K15 is an amazing accomplishment at this point of my life," says Durant in a statement. "I feel like my time has come."
Nice! Gotta love a professional athlete who doesn't take anything for granted.
Check out his emotional acceptance speech below:
Congrats Kevin!

Photos: Kevin's IG
DEVELOPMENTS: Rich Homie Quan Suffers DOUBLE Seizures On Music Video Set + JET Magazine Ixnays PRINT, Goes Digital
Posted: 07 May 2014 06:43 AM PDT
ATL rapper Rich Homie Quan, the dude behind the "Type of Way" song, is now in "good condition" after suffering double seizures on the set of his new music video late last night. Plus, JET magazine just dropped the news that they're ixnaying their print format, and going strictly digital.
Deets inside...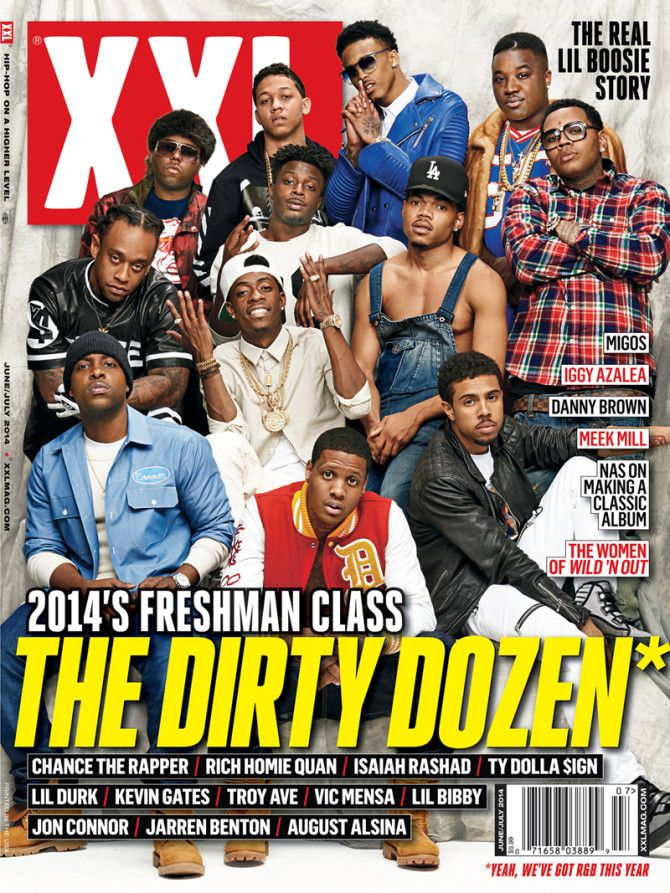 Fresh off covering the nrand new XXL Freshman Class issue, Rich Homie Quan, who also appears on YG's "My Hitta", landed in the hospital late last night.
Reports state that while shooting a music video with fellow rapper Problem in Atlanta's Piedmont Park, he had back-to-back seizures. And due to hitting the ground extra hard, he smashed his head as well.
His reps now say he "fainted from heat exhaustion". And he's now in good condition.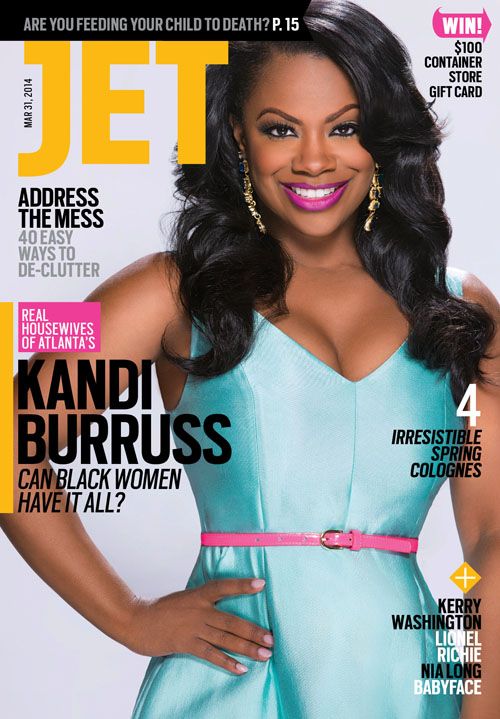 And there's a big development for JET magazine, the oldest running black owned entertainment magazine. It was announced today that Johnson Publishing will transition JET from print to strictly digital.
No more pamphlet-mags at the store....you have to go to the $20/month app to get the news we all grew up thumbing through.
According to the press release:
The new weekly digital magazine app will leverage a variety of storytelling tactics, including video interviews, enhanced digital maps, 3D charts and photography from the JPC archives. Breaking news will be updated daily. The app will be available on all tablet devices and mobile platforms. In addition, JET will publish an annual special print edition.

"Almost 63 years ago, my father, John Johnson, named the publication JET because, as he said in the first issue, 'In the world today, everything is moving faster. There is more news and far less time to read it,'" said Linda Johnson Rice, chairman of JPC. "He could not have spoken more relevant words today. We are not saying goodbye to JET, we are embracing the future as my father did in 1951 and taking it to the next level."
Desiree Rogers, CEO of Johnson Publishing Company, said on Roland Martin's "NewsOne Now" this morning that this will allow JET to provide the news in a more immediate fashion, the way founder John Johnson would have wanted it.
A whopping amount of long standing print mags in every sector are feeling the pangs of the new digital times. Many mags are folding, and many are transitioning to a digital component in some way. Hopefully this works in JET's favor.
Photos: JET/Rich Homie Quan's IG/XXL
STRUGGLING ACTORS? Columbus Short Says NO Settlement Deal With Brawl Victim, Pleads Poverty + Mekhi Phifer FILES For Bankruptcy
Posted: 07 May 2014 06:20 AM PDT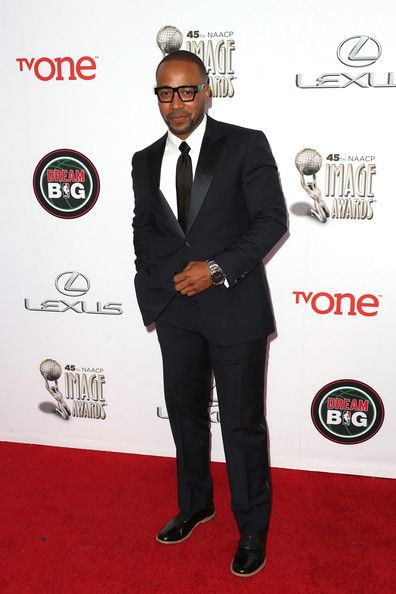 Columbus Short and Mekhi Phifer are two acting (semi) vets who've rejoined the ranks of the "struggling actors" of Hollywood. Get the deets on their financial straits inside....
Columbus Short has experienced a financial downfall since his firing from ABC's "Scandal" (or so he says). You'll recall that he was involved in a brutal club brawl a short while ago, but the victim decided he wouldn't press charges. That decision was based on the assumption that he'd received an out-of-court settlement from Columbus. But this was before Columbus knew he'd been collecting unemployment.
Now Columbus says he can't afford to pay for the victim's expenses and he's pleading a case of poverty.
The victim's lawyer told TMZ that Columbus should expect a lawsuit to be filed as early as Friday to cover several hundred thousand dollars in medical expenses (including surgery to repair facial fractures)...and something for his pain and suffering.
The legal team for Columbus had no comment.
SMH....
In other entertainment news...
Although Mekhi Phifer returned to the spotlight with a recurring role on Showtime's "House Of Lies" last season, it seems that his finances have taken a dive. TMZ reports that Mekhi filed for full blown bankruptcy last month, claiming $67,000 in assets and $1.3 Mil in debt. Sheesh.
In his expense report, he claimed to make $7.5K a month while his monthly expenses exceeded $11K. He also owes $1.2 mil in back taxes, $50K in lawyers bills and $4,500 in back child support. But he counts a sweet leather couch and a 12-year-old Segway amongst his assets.
Hmm....we wonder if Mekhi's new wife Reshelet Barnes knew what she was signing up for when she got hitched last year? For richer or poorer.....
Photos via Getty Images/Mekhi Phifer's Instagram
FASHION TRIBUTE: Beyoncé Salutes Aaliyah In A Revolution Riche Tribute Sweatshirt
Posted: 07 May 2014 06:00 AM PDT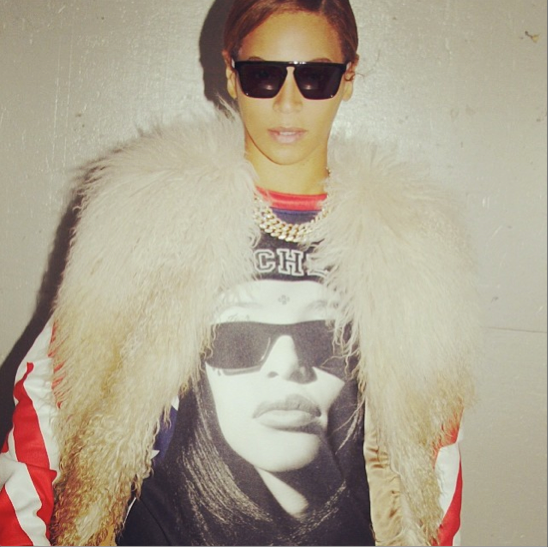 It's no secret that Beyoncé was a big Aaliyah fan when they were both climbing their way to the top years ago. The Pop Queen has made it known on a few occasions, and now she's saluting Baby Girl with a cute look. Check it inside...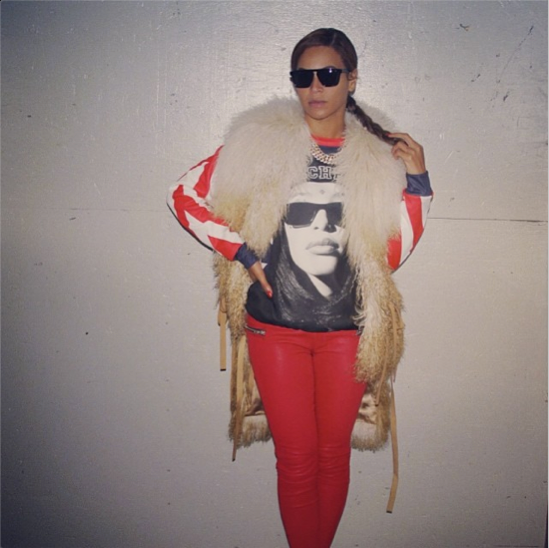 It's widely believed her husband had a thing with Aaliyah back in the day, but that doesn't stop Mrs. Carter from still fanning out over the late "Back & Forth" singer.
Bey showed off her Revolution Riche 'Baby Girl' sweatshirt, spotted by Fashion Bomb Daily, with a stylish look a day after glamming it up at the 2014 MET Ball.
The New Jersey-based fashion company, who says they cater to rebels with a cause, plasters iconic faces like Marilyn Monroe, Notorious B.I.G., Kurt Cobain, 'The Simpsons' characters and more against colorful backdrops of stars, stripes, florals, graffiti and watercolors. So it seems right up Bey's alley.
You feelin' it?
Photos: Beyonce's IG
OH SNAP! Apollo Nida Pleads GUILTY To FRAUD, Says He Felt Pressure To KEEP UP With Phaedra's Money
Posted: 06 May 2014 04:32 PM PDT
Apollo Nida faced a judge in the U.S. District Court for the Northern District of Georgia and reportedly entered a guilty plea. Deets inside…
Life is about to change for "RHOA" star Phaedra Parks all because her husband was desperate to "keep up with her lifestyle". The Southern Belle's husband Apollo Nida plead guilty in a court of law today on charges of mail, wire and bank fraud.
According to the Atlanta Journal Constitution, the assistant U.S. attorney, Alana Black, went into detail about his many scams, including opening a fake debt collection agency to steal people's personal information. Once he got their info, he would steal their identification and "find unclaimed funds, refunds from the U.S. Department of Housing and Urban Development, stolen U.S. treasury checks and refunds from fraudulent U.S. income tax returns."
The Real "Husband" of Atlanta had other tricks up his sleeve as well, which were detailed before the court. Some of this involved getting auto loans for phantom cars.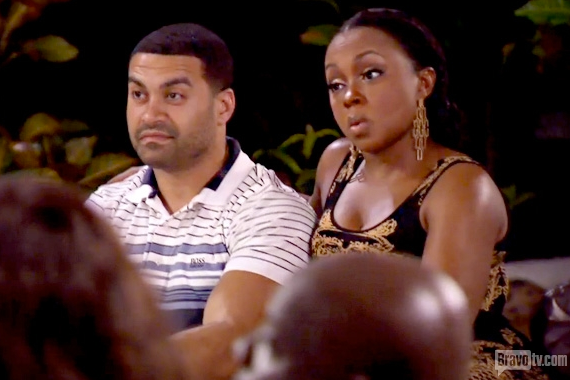 Then there's this plea by Apollo, as explained by the AJC:
He said she was making far more money than him and he felt pressure to keep up. (He cited a $600,000 contract for her but didn't say how long that was supposed to last.) Without easy legitimate ways to make quick money, he opted for this illegal scheme instead. But he claimed to her he was running a legitimate debt recovery firm and kept her firmly in the dark.

He said he even had a nervous breakdown at one point over the pressures to "sustain a lifestyle" befitting of a reality show star. And once he started the scheme, he found it difficult to stop. "I got sucked in and engulfed and lost sight of things," he said.

Nida said he often didn't think about whether this was hurting anybody because he was primarily targeting private businesses and the government, not individuals. And in the case of unclaimed property, what were the odds these folks would ever claim them?
He faces being thrown in jail for a maximum of 30 years and having to cough up a total $2.3 million (including restitution) to repay the alleged victims he scammed including financial institutions and government agencies. His co-conspirator, Gayla St. Julien, was sentenced to 5 years behind bars after she plead guilty to similar charges.
Sighs…
Apollo did take responsibility for his actions and admitted to not making the best choices saying,
"It was a dumb situation I put myself in. It's my fault at the end of the day," he said.
He will face sentencing on Tuesday, July 8th at 2pm.
We'll keep you posted...
Photo: Phaedra's IG/Bravo

T.I. OPENS UP About Martial Problems With Tiny On Jhene Aiko's "The Worst (Remix)" + Frank Ocean Performs "Super Rich Kids" & "Wise Man" At 2014 Met Ball
Posted: 06 May 2014 04:19 PM PDT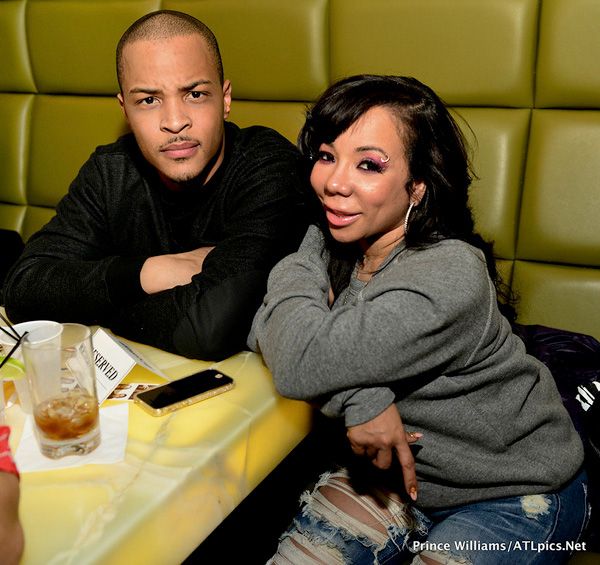 T.I. is airing a little dirty laundry in a new remix to Jhene Aiko's "The Worst." Also, Frank Ocean hit the stage for the first time this year at the 2014 Met Ball. Listen to Tip spilling a little tea and check out Frank's performance inside…
We've been following the on-going martial drama between T.I. and his wife Tiny since their public Grammy spat. The two have been going back and forth on Instagram and Tip recently purchased a new home, which has us all wondering what exactly is going on in the Harris household?
According to them, they're just like any other married couple..they fight and then they make up. But, you'll recall Tiny appeared on the "Wendy Williams Show" sans her wedding ring, claiming she jammed her finger and was unable to get it on. Mmmhmm...
Now...the Kang of the South gives us some insight on why they have been battling since the Grammys and what could possibly happen to their relationship on a remix of Jhene Aiko's "The Worst."
Tip spits,
And really do want to see a G in pain?/Quit condemning me for being me/As long as you knew me I been the same way/And I doubt that ever change babe/Do not compare me to no rappers man them n*ggas lame
You're little fire won't survive an inferno/You should listen you're learn more/The more you say the more you do don't help your ego, make it burn more/And as it burn down I'll buy a water hose/I say f*ck it let it burn though/F*ck it/ since this really want you want/ them b*tches got you thinking you too tough to give me what I want so…
And then this:
But if it isn't worth shooting me in the head don't/ Take to social media to try me/ Putting folk all in our BI all on IG/ Nah, I don't believe it, I don't wanna see it/ Maybe I wake up tomorrow it'll be deleted/ You out the country in bikinis on beaches/ While I'm in the studio doing features like...
Bloop!
Listen:
T.I. is gearing up for the release of his upcoming album Paperwork, releasing his first single "Turn It."
Also...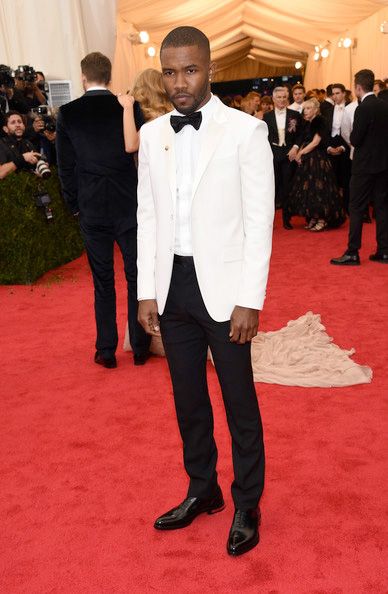 For his first live show of 2014 (after ripping his vocal chords and canceling his Aussie tour in 2013), Frank Ocean hit the stage at the Metropolitan Museum of Art for the 2014 Met Ball in NYC.
As the fashionable bunch of A-listers gathered for the biggest night in fashion, the Grammy Award winner (looking dapper in a white on black Givenchy tux) took the stage to perform his tracks "Super Rich Kids" (how appropriate) and "Wise Man" from the Django soundtrack.
We hear Frank is currently working on his sophomore album to follow up his hit debut album, Channel Orange.

BONUS: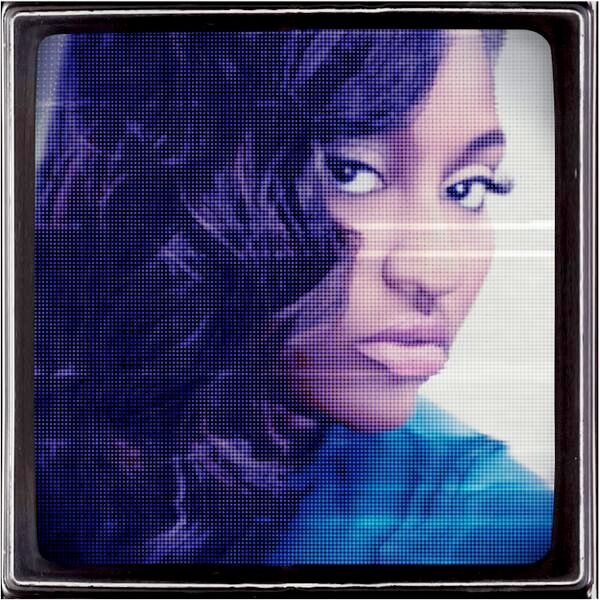 Don't call it a comeback! Jazmine Sullivan is making her grand entrance on the music scene with the help of fellow Philly native Meek Mill on a track titled, "Dumb."
After rocking the stage in London for the first time in years, the Grammy nominated singer announced the first single from her upcoming third studio album titled, Reality Show (Ha!) The track is expected to drop May 12th and she also hinted that new music will follow.
Can't wait.

Photos/Videos: Wire/ATLpics.net/ Jazmine Sullivan's Twitter/francistenenebaum

APOLOGIES: Porsha Williams APOLOGIZES To The LGBT Community For "Anti-Gay" Rant + Cynthia Bailey BLASTS Her As An Insensitive Flipflopper!
Posted: 06 May 2014 03:28 PM PDT
"RHOA" star Porsha Williams issued an apology today for a seemingly anti-gay message that she recorded several years ago. Watch her apology inside and see what Cynthia Bailey and Miss Lawrence had to say about Porsha being a flipflopper.
Over a year ago (and yes...we said YEAR) we told you about Porsha Williams former life as a minister. Now...those evangalist videos (that we told you about a YEAR ago) are being posted this week by other "mainstream publications" and Porsha has now decided to answer some hard questions.
In her old sermon, Porsha preached about saving hookers, drug dealers and gays and lesbians...you know "SINNERS". Now....she's got to answer to fans/BRAVO and others who've seen the tape for the first time.
In the apology video above, she says,
I woke up this morning and my heart was heavy. Although some people discriminate against others because of their race, their religion, the sexual orignation...we're all worthy of God's love. The sermon was shown not in its entirety, therefore the message was omitted....I apologize that those words hurt the LGBT community, my fans and my supporters. Life is a journey and I'm growing every day. I continue to encourage everyone to love unconditionally.
We'll admit, Porsha does appear apologetic....and she has grown. And she's definitely not that Evangelist she used to be. We don't know any Evangelists who dress and act like her. She also performed at one of the biggest gay clubs in NYC over the weekend. And we're not saying it was only because she needed pub and coin, we're just saying.
But....some of her RHOA co-stars threw a little shade.
Cynthia Bailey told TMZ: "To put gays and lesbians in the same category as drug dealers, hookers, and people who attempt suicide is ignorant and insensitive. Especially when she just recently profited from performing at a popular gay club in NYC. #flipflop"
"Fashion Queens" star Miss Lawrence told TMZ: "I think some women use the community as a convenience ... i.e. for gay slang, fan base building, and beauty security. But like always, true character always reveals."
What do you think?
LOVE IN PARIS: Evan Ross & Ashlee Simpson Keep It Cutesy With Baguettes & Booty Grabs
Posted: 06 May 2014 02:55 PM PDT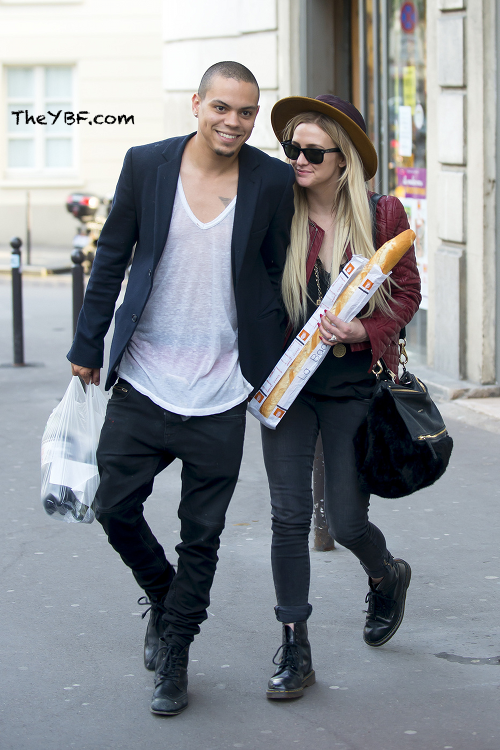 These two have been attached at the hip and beaming with love since getting engaged, and now they're frolicking all over Paris. Check out Evan Ross and fiancée Ashlee Simpson inside...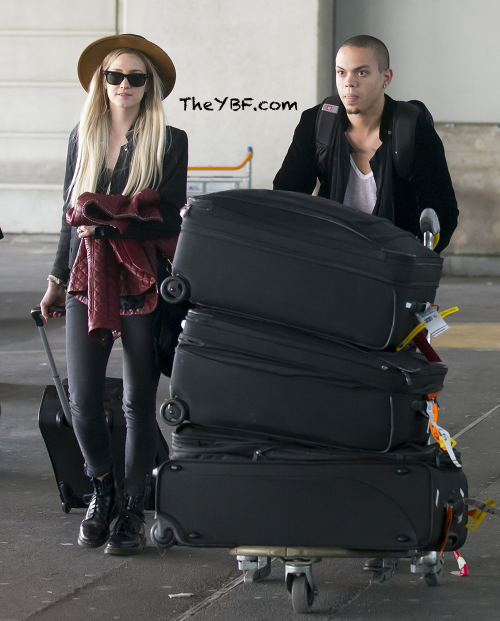 After arriving in Paris today, Evan and Ashlee headed straight to the store to grab some baguettes and personal items for their romantic trip: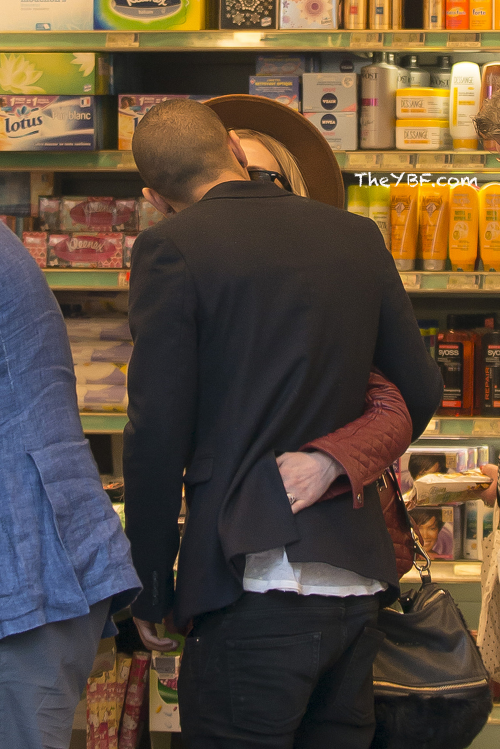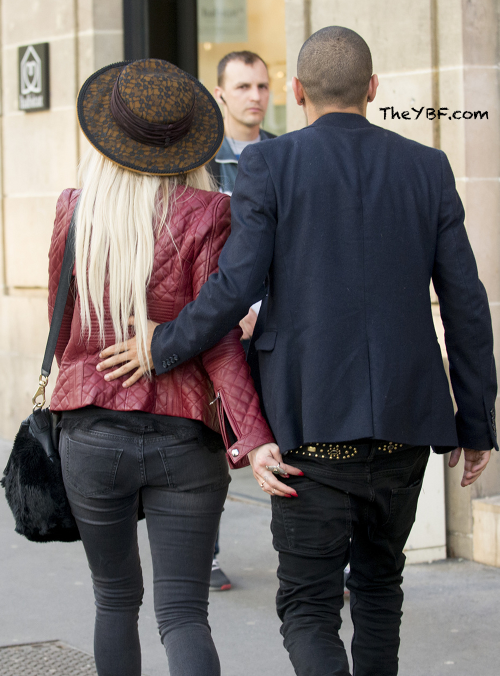 And couldn't keep their hands off each other.
The twosome got engaged back in January and celebrated with a large fete with both families in March.
Photos: Pacific Coast News
NOW THAT IT'S OVER: Cynthia Bailey Says, "I Don't Think I Did Anything Wrong" + NeNe Leakes Says "TV Friendships Are Just Made For TV"
Posted: 06 May 2014 12:27 PM PDT
This week we witnessed the demise of one of reality tv's most enduring friendships: NeNe Leakes and Cynthia Bailey. Find out what the ladies had to say about one another post-reunion inside...
If you watched the RHOA three-part reunion, you saw NeNe Leakes and Cynthia Bailey end their friendship....and it was painful. As Cynthia cried and shared her soul...NeNe sat by unbothered and unmoved. And she posted receipts afterwards proving that Cynthia made her believe they had moved on as friends six months after the fact, and her current "hurt" feelings were just made for TV.
On social media, their responses were pretty much the same. Cynthia did an intervew with Bravo.com where she came to the conclusion that she didn't do anything wrong while NeNe wrote a blog saying she's happy their "tv friendship" is over.
Bravotv.com: What were the low points of the season for you?
Cynthia Bailey: Obviously, me and my best friend on the show, NeNe, we've been solid for four years now. And now that relationship is over. I'm looking forward to new beginnings. I've never gotten that close to the other girls on the show, and now that I'm not best buds with NeNe, some of the other ladies will be more open and I'll be more open to getting to know them.
Bravotv.com: Do you think you'll make up with NeNe?
Cynthia Bailey: I don't think so. I don't think I did anything wrong. That would mean she has to apologize and figure out a way to make it right. And she's not big on apologizing. That's not her favorite thing to do. I'm not going to hold my breath. I'm assuming it's done. That ship has sailed.
Bravotv.com: What's your happiest memory with NeNe that we've seen?
Cynthia Bailey: We had a lot of good times, too many to say. I loved being in her wedding, watching her and Gregg getting back together. Her wedding was so beautiful. That was a good time. There were a lot -- we've been through a lot. The lowest point was when she got sick. I've never seen her sick or scared or any of those things. That was the lowest point. But she was a trooper. It was a serious situation, and I was very concerned.....
I'm on my own. NeNe keeps trying to say I'm BFFs with Kenya, but I'm still getting to know her. Just because I'm not Team NeNe anymore doesn't mean I'm Team Kenya. I'm just not Team NeNe anymore. I've got to be ready for it. Because I know NeNe isn't going to make it easy for me. But I'm up for the challenge.
NeNe posted.....
Look I am definitely a straight shooter with no chaser! I give it to you direct! No harm intended and I don't apologize just for the sake of it! If I believe in something strongly I don't see the need to! I tend to say what many are thinking and I just don't practice lying! I am all about a good shade-throwing moment, but throwing fists as grown women is crazy to me!

Although I found this season to be draining, I actually learned a lot! I learned that TV friendships are just made for TV so thank God I have real friends! I learned that snakes are no longer in the grass, they are on TV and in designer clothing! I learned that no matter how successful I become, I will always have critics amongst this group of women! Lastly, I learned that what don't kill ya will definitely make you stronger!
These two...
Read Cynthia's full interview here. Read NeNe's blog here.
EXTRAS:
Remember the $20K challenge that Nene issued to Kenya Moore during the reunion, where Nene said she would put up $20K for Kenya's charity of choice (and Detroit's public schools were chosen)? Well...Kenya may not have taken Nene up on the offer OFF CAMERA because the Detroit Public Schools Foundation has not heard a word from either lady. Story. Maybe the check is in the mail...
Photos via WENN
Mimi Faust & Nikko London Host "LAHH ATL" Private Premiere Party + Nikko CHALLENGES Stevie J To A Boxing Match During Interview
Posted: 06 May 2014 11:00 AM PDT
The season premiere of "LAHH ATL" aired last night and to celebrate, Mimi Faust and Nikko London partied in Atlanta at their own separate premiere party. And this morning, the couple hit up V103 and dished on the premiere episode. Find out what Mimi had to say about Stevie J reacting to her sex tape and Nikko challenging Stevie to a boxing match inside…
"Love & Hip Hop: Atlanta" is officially back. And to kick things off, Mimi Faust and her boyfriend Nikko London partied at Social Haven nightclub in Atlanta (above) for their own premiere party. The rest of the couple's cast mates hit up another premiere party in downtown Atlanta at Suite Life.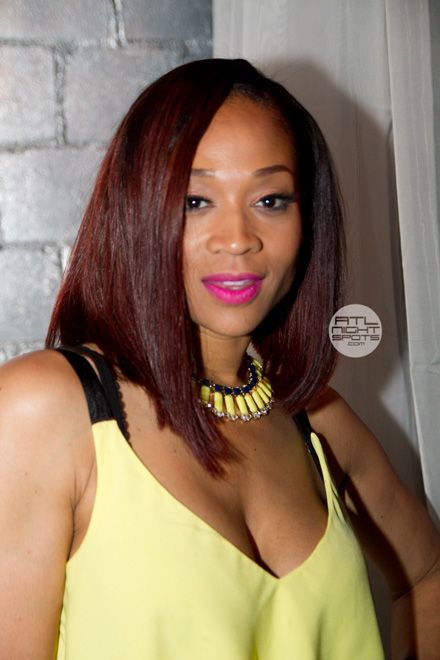 We hear the Henny was flowing and the reunited couple was all smiles as they snapped pics with guests during the night.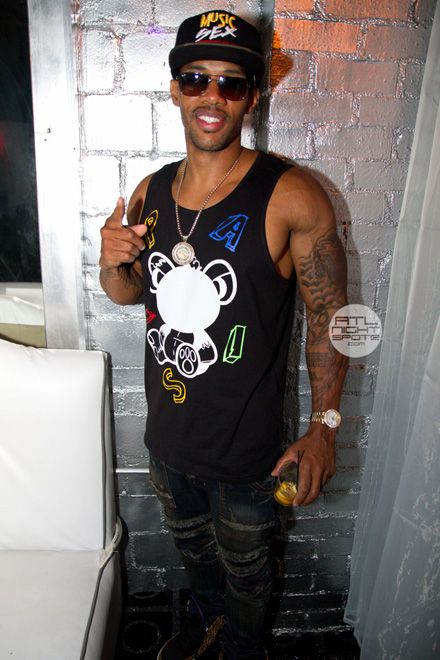 After the party, Mimi & Nikko (keeping it extra and wearing sunglasses inside) hit up the Ryan Cameron Morning Show with Wanda Smith on V103 to talk about the premiere episode.
If you watched the shenanigans last night, you saw Nikko trying to convince us his bags were stolen and that the sex tape he and Mimi made (with camera angles and perfect lighting) had been exposed.
During the interview this morning, Mimi and Nikko had to face fans as they weighed in on their infamous sex tape. They denied rumors that she and Nikko taped their sexcapades with intention of showing the world (Oh…ok). Apparently, Vivid Entertainment approached them after it leaked (Leaked WHERE? Vivid appeared to be the ones who first leaked it to the masses themselves) and offered them a deal to release it. The porn film company explained to them that the tape was going to be released in full and they wouldn't make a dime...so that was the reason they signed on.
Nikko challenged Stevie J to a six-round boxing match to help him pay his child support (which he wants to air on pay-per-view) after revealing Stevie J won't stop calling his phone and threatening him. Mimi claimed Stevie J once called her and told her he wasn't giving her another dime for their daughter since she was making her own money from the show.
Mimi believes her sex tape doesn't affect her daughter NOW...because she's only four-years-old. But she said once her daughter is older, she will sit her down and explain to her why she did it. She REALLY thinks selling a sex tape doesn't affect her daughter now? Oh...ok.
Stevie J and Joseline Hernandez hit up the Big Tigger Show on V103 the day before and blasted Mimi and Nikko over their sex tape explaining how after taxes, they will not be making as much money as they thought. Stevie said the devil is waiting on Mimi with gasoline for selling her soul to the devil for a storyline. (We KNOW he isn't talking.)
They then clowned Mimi & Nikko for trying to be like them after revealing they were approached by Vivid as well to make a tape. Chile…
Check it:
See Mimi & Nikko partying during the season premiere:
Nikko challenges Stevie J to a boxing match:
Stevie J and Joseline blasting Mimi & Nikko:
By the way, Mimi announced a special "LAHH" episode will be airing tomorrow at 8pm on VH1. Will you be tuned in?
Photos: ATL Night Spots/Nikko's IG
Willow Smith's Controversial Pic With Moises Arias + Raven Symone ENROLLS In Art School
Posted: 06 May 2014 10:36 AM PDT
A controversial pic of Willow Smith in bed with a young man found its way on the web recently. See the pic that has folks asking where her parents are inside and get the deets on Raven Symone's new gig...as a student.
A pic of 13-year-old Willow Smith lying in bed with a shirtless young man hit someone's Tumblr recently and quickly spread through social media. This isn't the first time one of the young Smiths has raised an eyebrow (remember when Jaden trashed American schools?), but are folks just reading too much into this?
The shirtless young man is Moises Arias, a 20-year-old actor, best known for his recurring role on Disney's Hannah Montana (with Miley Cyrus). He's deeply entrenched in young Hollywood and often pals around with Willow's crew-- Jaden Smith, Kylie and Kendall Jenner and other Tinseltown youngsters. He also takes tons of pics of his friends (including Willow) and posts them on his Instagram (@490tx).
We think this is a picture of two friends hanging out and watching tv or something (they just happen to be in bed and one is shirtless). But still, is it too much for a 13-year-old simply due to the context?
In other (former) child star news...
In between acting gigs, Raven Symone has enrolled in art school at the Academy of Art University! She captioned, "It's even more official. I'm a student! So happy! #academyofartuniversity #cryingontables #makinglifechanges #gaininghumancapital #hellyea"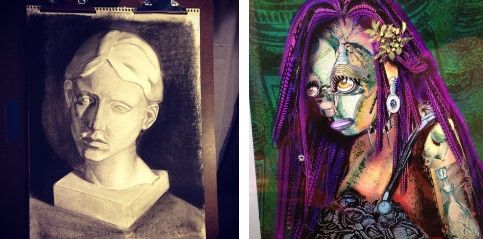 Recently, Raven shared some of her artwork on social media.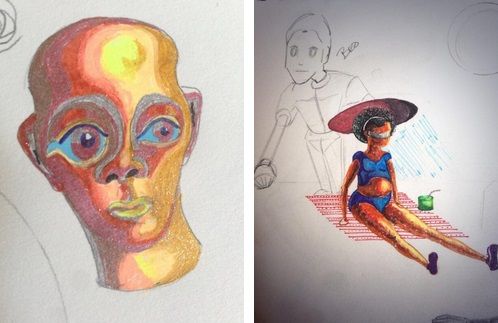 And yes, the check is still cashing checks with her original craft of acting and voice overs. She's one of the voices in the upcoming animated flick Legend of the NeverBeast.
Photos via Raven's Instagram/Tumblr
2014 MET Ball AFTERPARTY: Rihanna Says Crack Ain't Wack...Butt Crack That Is
Posted: 06 May 2014 10:25 AM PDT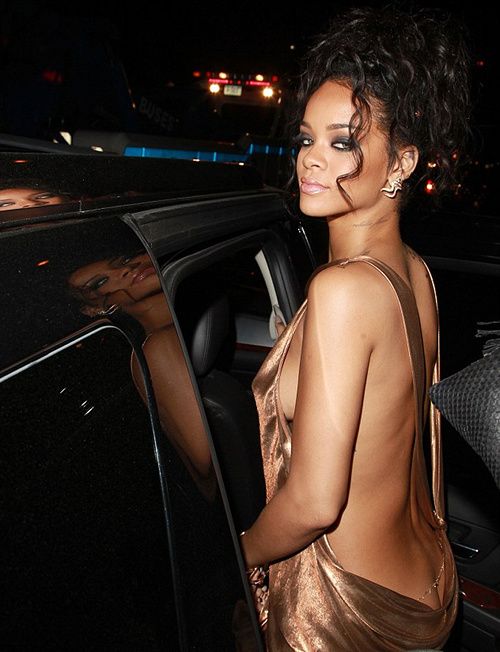 Rihanna changed clothes and headed to the MET Ball afterparty she hosted at Up & Down nightclub. And both the golden gal...and her butt crack...were on full display. Check the pics inside, plus who else hit the R afterparty too...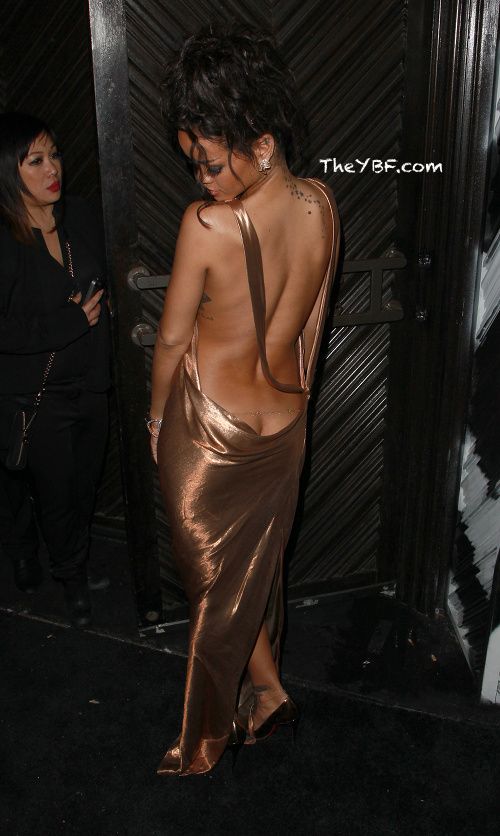 Crack used to be wack. But Rihanna is trying her damndest to bring it back it seems. After changing out of her white hot Stella McCartney look on the MET Ball red carpet, the bad gal slipped into a slinky gold dress with an open and dipped back down to...there...
Of course, she looked amazing. And we've come to expect Rihanna to be Rihanna. So....
The look works for her.
She gave a little side boob in a pic with model Shaun Ross.
And she hopped in a pic with homies LaLa and Carmelo Anthony and Gabby Union.
Also spotted arriving to afterparty: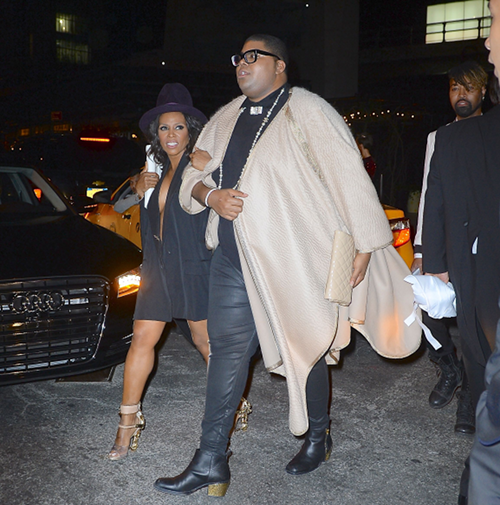 June Ambrose and EJ Johnson...and we spy Beyonce's Creative Director/Stylist Ty Hunter in the background.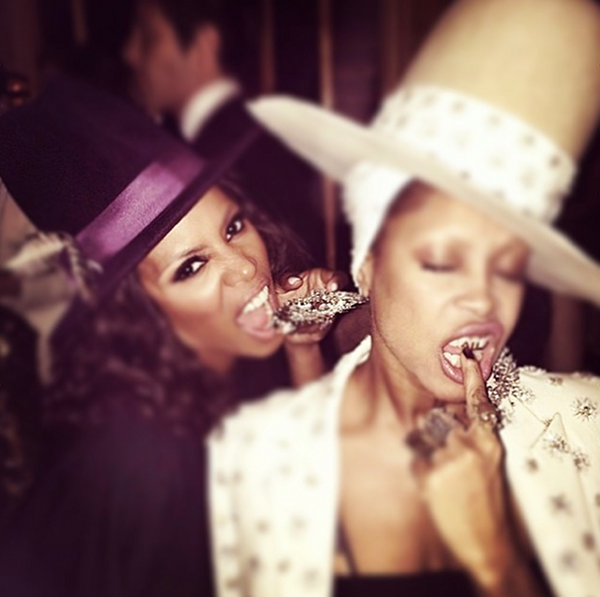 June snapped her own sexy pic and posed it up with Erykah Badu.
Also spotted hitting up the afterparty scene:
The Carters and Solange were spotted heading out.
Lupita and her 12 Years A Slave co-star Sarah Paulsen had some fun while hitting up the afterparty.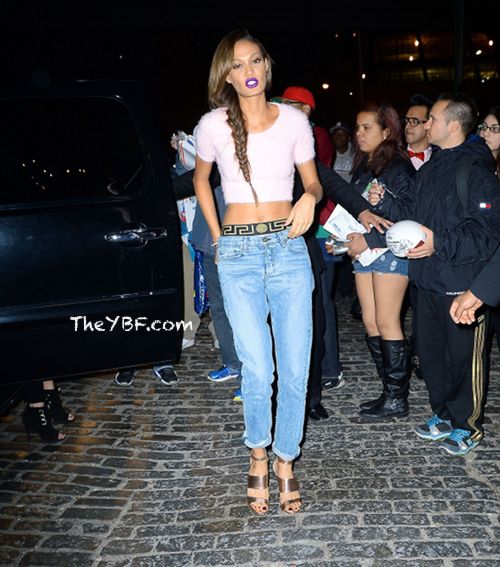 And model Joan Smalls changed clothes and dressed up her jeans for the night.
Fab times!
Photos: June's IG/Splash
Kevin McCall RESPONDS To Baby's Mother Eva Marcille's Legal Action + Diggy's "My Girl" ft. Trevor Jackson
Posted: 06 May 2014 09:19 AM PDT
Kevin McCall is missing his daughter Marley Rae after his now ex-girl Eva Marcille was granted full custody. Find out what he posted and take a listen to Diggy's new track "My Girl" when you go inside…
Kevin McCall is in his feelings. And where do we go to express how we feel? Instagram, of course.
After an alleged physical altercation between "Top Model" Eva Marcille and singer Kevin McCall, Eva filed a restraining order and filed for custody of their daughter and a judge granted both of her wishes.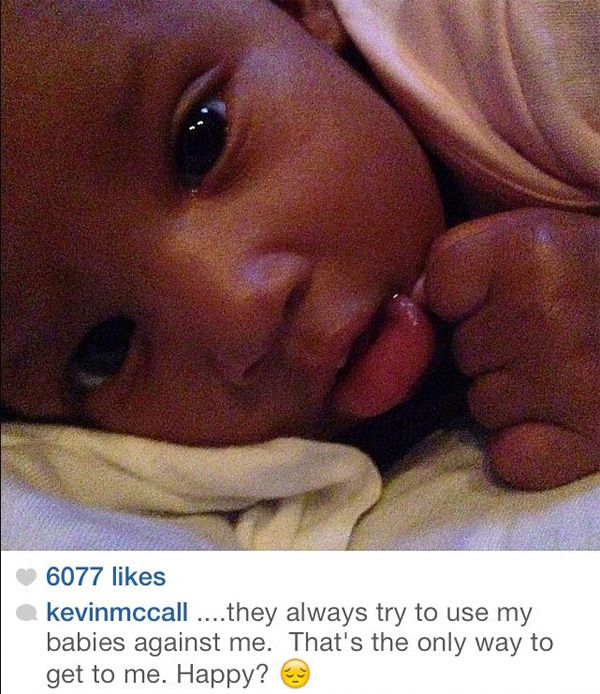 Kevin posted an adorable pic of Marley expressing how much he misses her with the caption,"....they always try to use my babies against me. That's the only way to get to me. Happy?" Surely sounds like that was directed at Eva. And sounds as if he POSSIBLY had a similar issue with the mother of his oldest daugher as well.
If the allegations are true, maybe he should have thought about the consequences before allegedly losing his cool.
And in new music…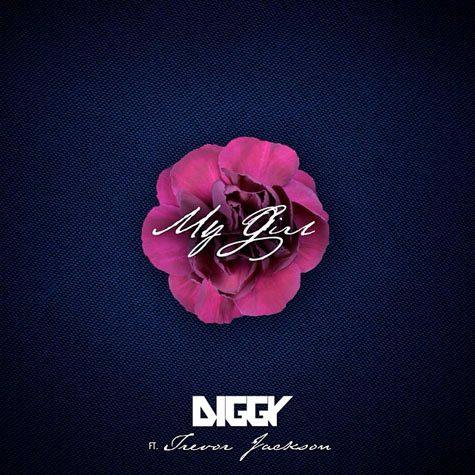 Diggy Simmons is back. And he has teamed up with up and coming R&B singer and actor Trevor Jackson for the first single off of his upcoming album, "My Girl."
Produced by D'Mile and written by Diggy himself, alongside Shaunice Jones, Paris Jones and more, Diggy spits smooth sexy lyrics for the ladies. 19-year-old Diggy is growing up and his music will reflect that on his upcoming sophmore album. And we can't say we're all that mad at it.
Take a listen to Dig sing to his "girl" below:
We feelin' this?
Photos: Kevin's IG/Eva's IG