---
PROM BAT GIRL -- I'm Afraid To Go Out In Public After Rihanna MOCKED Me On Twitter!
Posted: 15 May 2014 07:46 AM PDT
She is known as "prom bat girl" on Twitter for rocking a bat-like ensemble to her high school prom. The teen got what every Rihanna fan longs for on social media…a retweet. But she didn't quite get the shoutout she was looking for. Deets inside…
A Baltimore teen says she's now afraid to show her face in public after being "cyber bullied" by her former idol, Rihanna.
16-year-old Alexis Carter (atop) decided to take a page from fashion icon Rihanna's book and went for a caped crusader styled look for her Hollywood themed prom, channeling RiRi's Alexandre Vauthier Couture green jumpsuit at the 2010 ECHO Awards in Berlin.
At the time, it seemed like a good idea. She said she got many compliments from her friends gushing over the homemade designed look. But once she posted a pic of herself on Twitter…the trolls came out to mock her look. As her pic started to make it's way around social media (with the hashtage #prombat), it caught the "Diamonds" singer attention.
Rih posted her pic twice to her Twitter account. In the first tweet Rih posted a picture of the teen alongside the Wu-Tang Clan's symbol with the caption, "She gets it."
In the second tweet, Rih posted a picture of herself in a green one-piece jumper with wing-like attachments alongside the teen's batman styled one piece with the caption, " :( "
Now the teen feels like she's a victim of cyber bullying after her former idol posted those tweets. The Baltimore native says she's offended that Rihanna would make fun of her (especially since she was trying to imitate her) and that she is afraid to show her face in public.
"I was very offended," Alexis said of Rihanna's tweets. "Why throw shade on it when you had on the exact same thing. The poses was different but the outfit wasn't."
She added,
"She [Rihanna] don't love her fans like she says she does," Alexis said.

First Rihanna's IG is deactivated; now she's being accused of cyber bullying on Twitter (even though plenty found her comments pretty damn funny). Should Rih just give up on social media...for a month or so?
Photos: Rihanna's Twitter
Solange Knowles Responds With Throwback Pic With Beyonce + The Standard Hotel FIRES EMPLOYEE Over CarterGate
Posted: 15 May 2014 06:59 AM PDT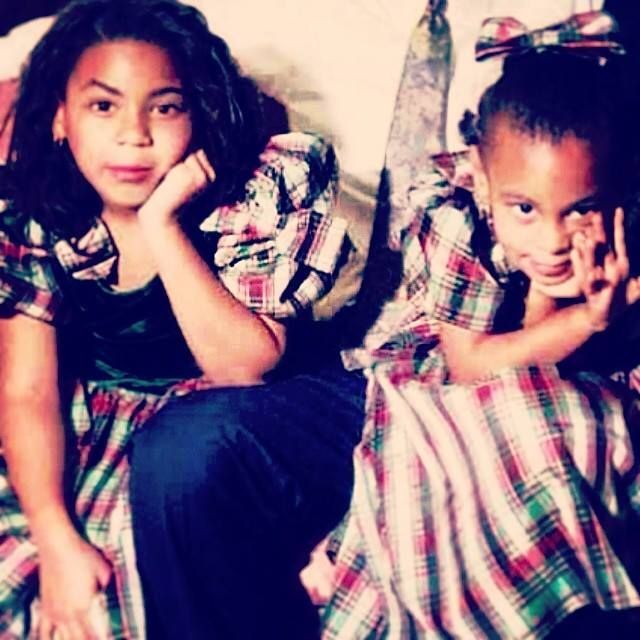 Solange Knowles must have seen her sister Beyonce's love letter--which came in the form of Instagram pics of the two together. Because she just posted her own throwback pic of her and her big sis in the midst of all this Cartergate 2014 drama.
Check it inside, plus how The Standard Hotel fired the surveillance tape leaker...
And the saga continues. This morning, in celebration of Throwback Thursday, Solange took to her Facebook & Instagram to show she's still got love for her big sis, despite any rumors saying otherwise.
When Solo snatched down a few pics (not ALL) of her sister after the MET Ball afterparty fiasco in the elevator of The Standard Hotel, folks began to say she's now at odds with her sister...likely over Jay Z.
But Beyonce posted several pics of herself with Solo this week. And now, Solange posted the above pic of the two as little girls. Life was probably SO much more simple back then...
Meanwhile, the newest update in the Cartergate 2014 saga is that the employee who is alleged to have recorded and leaked the alleged elevator fight between Solo & her brother-in-law Jay Z on May 5th, has been fired.
The Standard Hotel, where the drama took place, put out a statement today:
In a statement released to NBC News, the hotel said the individual who was terminated was "responsible for breaching the security policies of the hotel and recording the confidential CCTV video released by TMZ."

"The Standard has already terminated the individual and will now be pursuing all available civil and criminal remedies."
How much could they sue for? Possibly the alleged $250,000 (and more) that the person supposedly got for selling the tape.
Sheesh.
The Randomness:
1. OWN: Oprah Winfrey Network announced today a new multi-part documentary series following the life of Michael Sam, who made history when he became the first openly gay football player drafted into the NFL by the St. Louis Rams.
Photos: Solange's FB/Splash
GUESS WHO? What LUCKY Lady LOCKED Lips With Boris Kodjoe?
Posted: 14 May 2014 02:44 PM PDT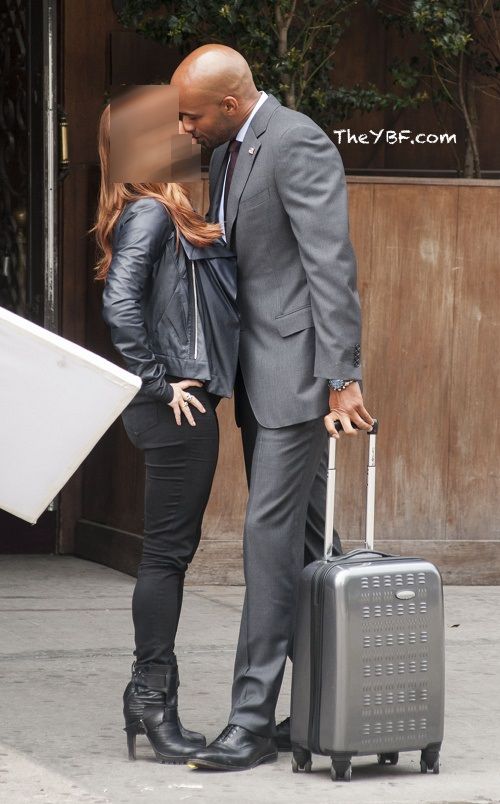 The "very" married Boris Kodjoe was spotted locking lips with another woman....but it was work related! Get the deets on Boris' latest role and his leading lady inside....
Boris Kodjoe was spotted kissing a chick on the streets of NYC yesterday. Ummm.....HARPO who dis woman?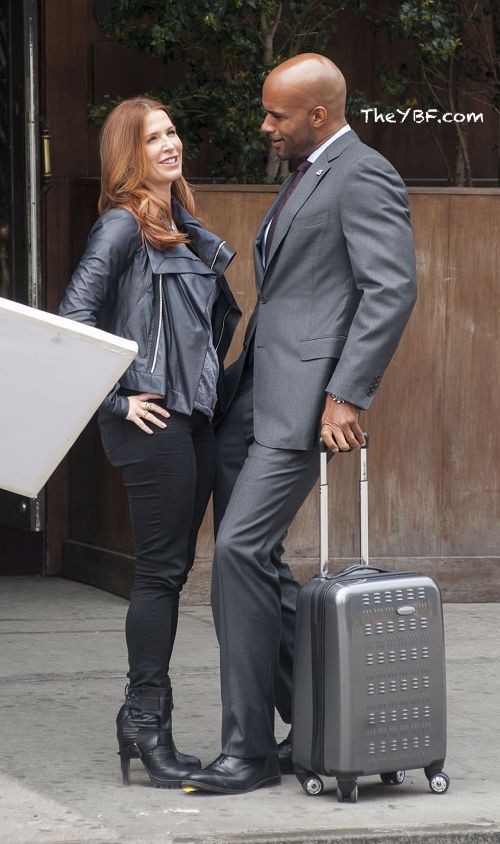 Fans of Boris (and his beautiful wife Nicole Ari Parker) needn't worry about the liplock. Boris was simply filming scenes for the CBS tv series "Unforgettable" with star Poppy Montgomery.
Ahh....that explains it!
Photos via Eddie Mejia / Splash News
SAVE THE DATE: Dwyane Wade & Gabrielle Union Are Getting Married THIS Summer In Miami
Posted: 14 May 2014 02:40 PM PDT
Looks like Dwyane Wade and Gabrielle Union will be having a red hot wedding in Miami this August. Get the deets inside…
Miami Heat star Dwyane Wade will be heading down the aisle to say his "I Do's" to Think Like A Man Too and "Being Mary Jane" actress Gabrielle Union this summer.
The couple sent out 'Save the Date' reminders (that TMZ got ahold of) for their upcoming nuptials on Saturday, August 30, 2014 in Miami. You'll recall the cute proposal D. Wade and his two sons performed, holding signs asking Gabby to marry "them" back in December. You can see the boys in the top right corner with those signs in a heart attached on the reminder. Cute.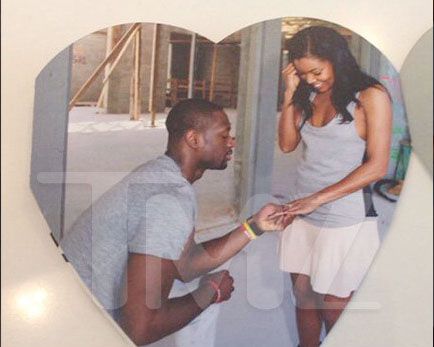 The two have been through a lot publicly after the announcement that Dwyane had gotten another woman pregnant and fathered a son during a break he and Gabby mutually agreed to... supposedly. Seems they have put all of that behind them now and are going to jump the broom to spend the rest of their lives together.
Congrats to the couple!
Photos: Charlie Ans /Splash News/TMZ
COMING SOON: Tracee Ellis Ross, Anthony Anderson & Laurence Fishburne's Star In ABC Sitcom "Black-ish" + VH1 ORDERS Tyra Banks' Docuseries "TRANSAMERICA"
Posted: 14 May 2014 02:39 PM PDT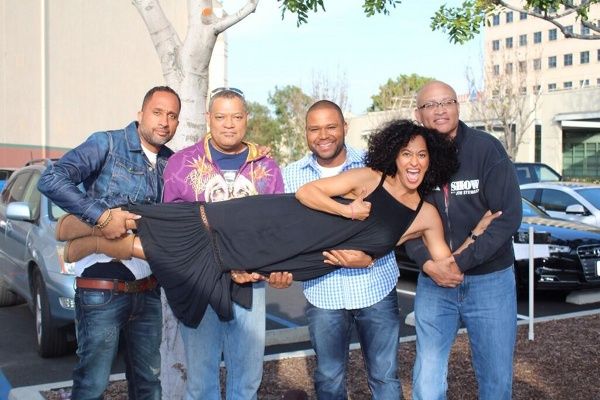 Tracee Ellis Ross, Anthony Anderson and Laurence Fishburne star in the new ABC sitcom "Black-ish." Watch the pilot inside and get the deets on Tyra Bank's new docuseries Transamerica.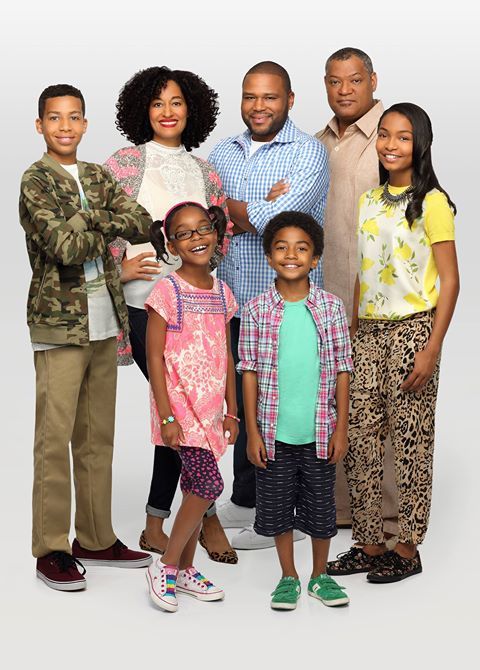 Although ABC Networks has a checkered past when it comes to Black-family sitcoms (My Wife and Kids, Sister, Sisters, Family Matters) they are dipping their toes back in the water this fall with Anthony Anderson, Laurence Fishburne and Tracee Ellis Ross in "Black-ish."
The new family sitcom was announced yesterday during the ABC Upfronts. According to the show's Facebook page, "Black-ish" is "an all-new ABC comedy about staying true to your roots, while finding yourself!" Here's a synopsis:
Black-ish will follow an upper-middle class black man, intent on raising his kids with some sense of cultural identity, in the face of an assault of constant contradictions and obstacles coming from various directions, insisting that his children be color-blind.
The show is scripted by Kenya Barris and produced by Laurence Fishburne's Cinema Gypsy production company. Kenya, who loosely based the show on his life, added,
"I decided to do this project when I looked up and realized that everywhere I go I'm constantly the fly in buttermilk... I'm usually THE Black guy at work. We're THE Black family in the neighborhood. My kids are basically THE Black kids at school. I think it's kind of a situation of be careful what you wish for. It's almost in like moving on up, I've sort of priced myself "out" of being Black."
"Black-ish" will air Wednesdays at 9:30|8:30c this Fall on ABC!
Watch the "Black-ish" trailer:
Coming to VH1.....
Tyra Banks (shown above with her mom at the 2014 Flawsome Ball) is bringing a new docuseries to VH1. Exec producer Tyra, alongside and Gay Rosenthal have created "TransAmerica" (working title), "chronicling a group of beautiful Chicago women united by the shared experience of being transgender" for VH1. Viewers will follow these women as they navigate dating, family and professional ambitions on their own terms. Tyra said,
"TransAmerica' is a groundbreaking docuseries that will blow the roof off stereotypes and set the record straight as we experience the lives of these fun, stunning women. I am so happy to be a part of telling their fierce story."
Carmen Carrera, one of the stars of "Transamerica" adds, "Being a woman means everything to me. Before my transition I felt trapped, and now I've been set free. Carmen has arrived and I can't wait to share my story."
The 8-episode, 60-min series is scheduled to premiere in late 2014 or early 2015.
Photos Tyra Bank's Instagram/ABC/Getty/Pacific Coast News
Is Dame Dash Team Solange In The CARTERGATE Scandal?!
Posted: 14 May 2014 02:06 PM PDT
Dame Dash seems to have chosen a side in the 2014 "What Elevator Fight?!" series. Find out what Dame posted about the situation inside…
By now, we've all seen Solange go RAMBO on her brother-in-law in an elevator as Beyonce looked on at the Standard Hotel at the Met Ball afterparty.
There have been speculations galore on why Solo went off the way she did, but one of the main theories says the "Losing You" singer got into some type of altercation with fashion designer Rachel Roy during the afterparty before she got into it with Jay.
As you know, Rachel is Jay Z's former business partner Dame Dash's ex-wife/children's mother. And she also use to be an intern for Roc-A-Fella Records (when it was run by Hov & Dame) back in the day. It's still unclear on what possibly set Solo off, especially because the two are known to be friends, but she clearly was upset about…something.


So Rachel's ex-husband took to his Instagram the same day as the elevator footage leaked and posted a pic of Solo posing alongside his daughter (atop) with the caption, "Forgot about this one @ava_dash @atrak and solange ...I am actually impressed with her independent spirit... She seems like a fighter #festivallife"
"She seems like a fighter?" Sounds like Dame is poking fun at the Cartergate situation. And you know he's probably still salty inside after he and Hov's business relationship (and personal) failed.
Sounds like he's riding with Solo on this one….
Photos: Dame Dash's IG

Usher Brings the Boys To Work + Michael Jackson's "Love Never Felt So Good" Video Ft. Justin Timberlake
Posted: 14 May 2014 01:43 PM PDT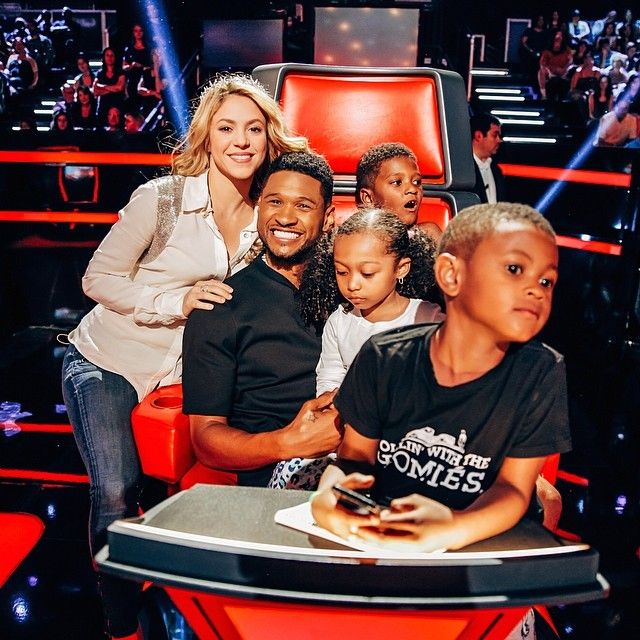 Usher knows how to make his work day better. He brings his sons and niece to the set of "The Voice"! Check out their super cute pic inside, plus Michael Jackson & Justin Timberlake's "Love Never Felt So Good" video...
Now that he's gearing up for the release of the upcoming biopic Hands of Stone, where he plays Sugar Ray Leonard, Usher can focus on his other job as a judge on "The Voice".
Recently, he was snapped in a pic with judge Shakira...and his boys Usher V and Naviyd. And he even brought his niece along too. How cute!
On Monday night's episode, he debuted his new track "Good Kisser". Looks like he's ready for a new album as well.
In other music news:
In the new video for Michael Jackson's posthumous song "Love Never Felt This Good," Justin Timberlake is featured along with groups of singing youngins.
The Hollywood Reporter gives the in depth recap about the vid that premiered today on "Ellen":
All of the old footage is interspersed with frames of Timberlake and a crowd of young dancers who are singing along and attempting the most memorable moves from the videos, dancing atop subway turnstiles for "Bad" and pool tables for "Beat It." While it may look familiar to watch a crowd imitating Jackson's signature kicks and thrusts, the new video is still a departure from the closing scenes of "Hollywood Tonight," off of the 2010 posthumous album. Here, the tone is much more lighthearted.

The cuts are very careful when it comes to the two singers: Clips of Jackson doing a relatively small move (a pose or a hand movement, as opposed to a gravity-defying lean or the moonwalk) are quickly mirrored by Timberlake, but only in silhouette. Throughout the four-minute-plus video, Timberlake himself never tries out Jackson's steps -- a respectful decision that highlights the tribute approach to the video and possibly the entire album.
Check it out above. Michael's new album Xscape is out now.
Photo: NBC
Evelyn Lozada SHARES How She DROPPED 30lbs Post Baby + Lil Kim REQUESTS Fans To Purchase Expensive Gifts From Baby Registry
Posted: 14 May 2014 12:34 PM PDT
Baby news alert! Evelyn Lozada has revealed how she has already lost 30lbs since giving birth to her son…7 weeks ago! Plus, Lil Kim is requesting her fans to gift her with baby registry selections on Twitter. Ummm…yea...get the deets inside…
After welcoming baby boy Carl Leo back in March, Evelyn Lozada reveals she's almost back to her pre-pregnancy weight, just 7 weeks after her delivery.
The "BBW Miami" star has lost 30 of the extra 42lbs she put on during her pregnancy. Ev credits working out 3-4 times a week, eating clean (protein & veggies) and taking a weight loss supplement, youthH2O.
But seeing that the standard appropriate wait time for a mother to start working out after gviing birth is about 6 weeks...maybe she got the green light to start just days after giving birth.
In an interview with ABC News, Ev gushed, "I'm proud of where I'm at so far. My body feels like it's almost back to normal."
Like any mother with a newborn, she says she's very much sleep deprived so getting to the gym can become a hassle.
"I have been sleep deprived lately and going to the gym can be hectic when you have no time in your schedule. But, on the days that I do have a moment, I do a ton of cardio, weight training -- which I love -- and hiking."
Evelyn inked a deal as the new spokesperson for the GNC weight lost supplement youthH20. She teamed up with the vitamin store giant for a 60 day Fit Challenge, aimed to help others lose weight.
But right now, she's focusing on tending to baby Carl's needs and working on becoming the wife to L.A. Dodgers player Carl Crawford.
"Carl is a wonderful father and awesome fiancé who has been by my side the entire time. He is so excited about baby Carl Leo. You should see them together!"

Congrats Ev.
And in other baby news...
Over the weekend, Lil Kim and her baby daddy Mr. Papers (above) celebrated the upcoming arrival of their new bundle of joy with a royal baby shower in NYC, thrown by celebrity wedding planner host David Tutera (above).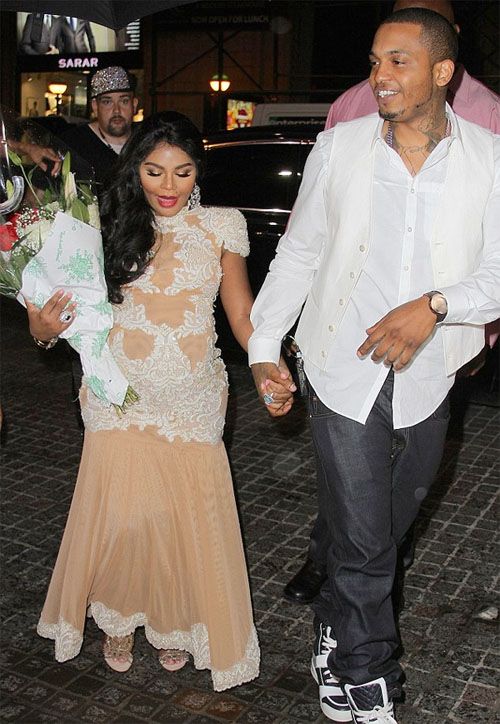 But apparently, the Queen Bee wants more gifts. And wants her fans to purchase them for her. Yes, she's serious.
We know she has some hardcore fans but are they hardcore enough to purchase gifts from Tiffany & Co. and luxury baby boutique Petit Tresor?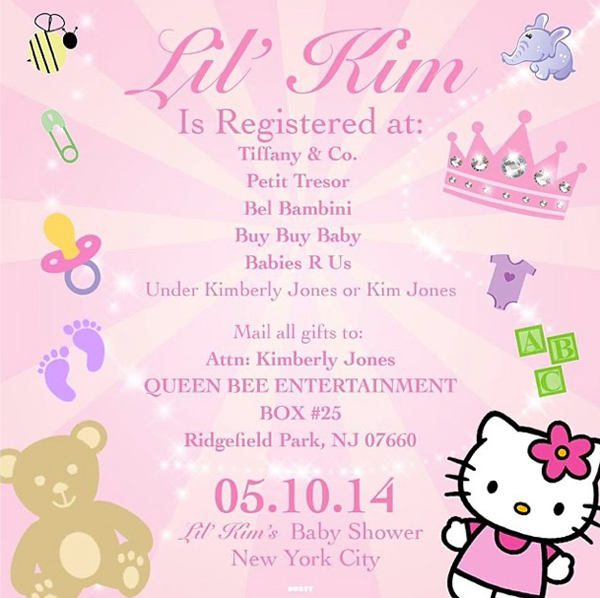 Well if they are, Kimmy has made it super easy for them to get those gifts for her daughter to her.
The Queen Bee retweeted a tweet with the picture above attached from her assistant, which directed fans to the raptress' baby registry selections. It reads, "@lilkimthequeenbee is registered at Tiffany's , Petit Tresor, Bel Bambini, Buy Buy Baby and Babies R Us under Kimberly Jones aka Lil' Kim or Kim Jones Event date May 10 please make sure they check off your gift from the registry after purchase. Thank u guys so much #teamlilkim Mail all gifts to Attn: Kimberly Jones QUEEN BEE ENTERTAINMENT BOX #25 Ridgefield Park, NJ 07660"

Chile...
Photos: Splash/Evelyn's IG/@lkl71111
LeBron James SUPPOSEDLY Threatens To NOT PLAY Next Year...If Sterling Remains Owner + Jill Scott To Receive Honorary Doctorate From Alma Mater Temple U
Posted: 14 May 2014 12:00 PM PDT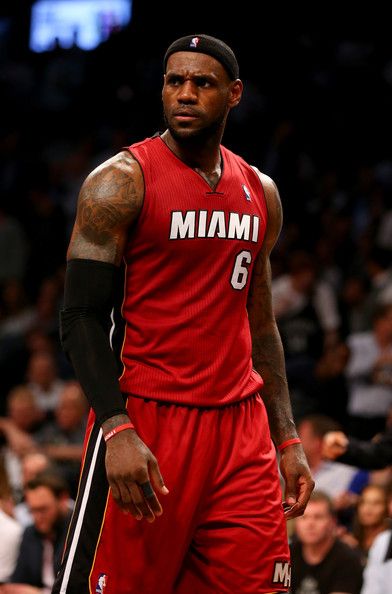 LeBron James is making a MAJOR statement today. Reportedly, he said you possibly won't see him on the court next season if Sterling is still the Clippers' owner, this according to his teammate Roger Mason. But did Mason speak too soon?
Deets inside, plus Jill Scott is set to receive an honorary doctorate degree from her alma mater Temple University.
Not only is Roger Mason the teammate of King James, but he's also the National Basketball Players Association first vice president. So when he spoke to Showtime's Jim Rome recently about how the players plan to handle the Donald Sterling saga, he said some things that may come off as though he's speaking FOR the players. He said in the interview:
"If it's not handled by ... the start of next season, I don't see how we're playing basketball. I was just in the locker room with LeBron. At the end of the day, you know we have leaders, we have player reps, we've got executive committee members. ... Leaders of the teams, they're all saying the same thing: 'If this man is still in place, we ain't playing.' "
Some folks are saying that Mason may have spoken too soon. And LeBron could possibly come out as distancing himself from the statement. But if players like Bron Bron are all about taking a MAJOR stand such as this, they would get much respect.
In other news, Jill Scott is going back to her alma mater to receive an honorary doctorate from her alma mater, Temple University! The 3-time Grammy Award winner is being honored for her charitable contributions in the fields of art and music to her native city of Philadelphia.
In the midst of being one of our fave artists and actresses, the "Golden" chick also makes sure kids have the opportunity to experience the amazing world of education and music.
Staying true to her Philadelphia roots, Scott founded the Blues Babe Foundation, named after her grandmother, to help underserved students in the Delaware Valley achieve their postsecondary educational goals through financial assistance and mentorship.
The ceremony goes down during Thursday's commencement ceremony at 10AM at the Liacouras Center on Temple's Main Campus. Congrats Jilly!
Photos: Chamber Group/Getty
IN THE STUDIO: Mariah Carey Puts FINAL TOUCHES On Latest Album + Nick Cannon SQUASHES Divorce Rumors, "There's No Truth To It"
Posted: 14 May 2014 11:21 AM PDT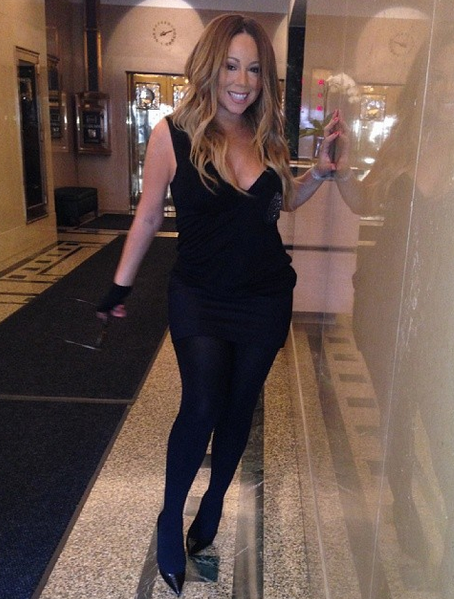 Mariah Carey is putting the final touches on her new cd while her hubby Nick Cannon is shooting down rumors that they're having marital woes (again). More inside....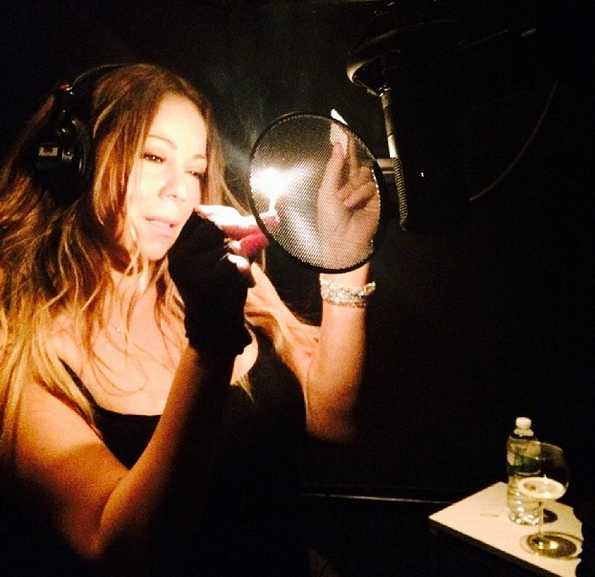 Mariah Carey has been in the studio polishing up her album Me. I Am Mariah… The Elusive Chanteuse which hits stores May 27th. On IG, she's been documenting the making of the album through pictures with one of her heading to the studio (atop) last night saying, "On the way to the studio, it never ends lol" and another photo that shows her wrapping up a session (above).
"Moments at the end of the recording process.. Yeah I know you might think I am torching the studio.. Heh- torch singer really giving my all"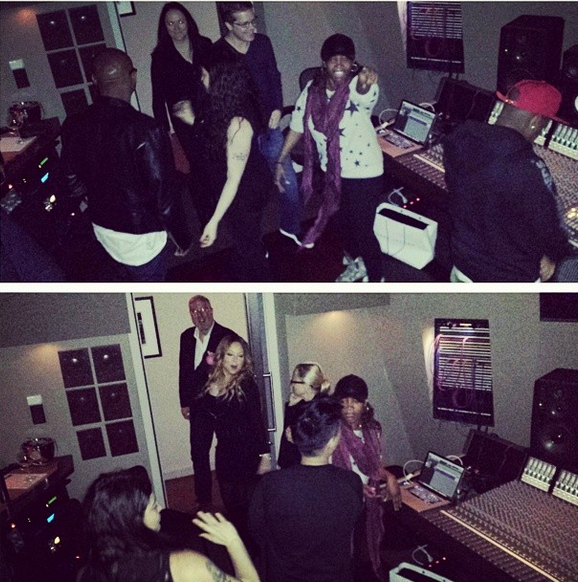 Earlier this week, she dropped a new single, "Thirsty" featuring Rich Homie Quan and it's one of the first singles we've heard from her (since "#Beautiful") that sounds like a hit. Welcome back Mimi!
In other Mariah news:
Mariah Carey and Nick Cannon celebrated their 6th wedding anniversary on April 30th (the same day as Dem Babies' birthday) but it was decidedly lowkey. Instead of renting out Disneyland or having another elaborate renewal ceremony in Paris, the couple was unusually quiet. And the silence made people speculate that something was wrong in the eternal fairyland that is their marriage..
But have no fear lambily...the Cannons are just fine. Nick explained the April 30th "silence" to PARADE,
"We definitely had a good time. The first part of the day, we threw a birthday for them (Dem Babies) and their friends at their school, and then after that, once we tired all the kids out, we had a nice romantic rooftop evening and kind of re-enacted some of our wedding and engagement rituals that we do every year. So it was low key. I mean the year before, we kind of went over the top with Disneyland, so we kind of wanted to reel it in this year so everybody doesn't think that we try to do that every single year."
And about divorce rumors....
"You kind of have to ignore it because every week it's something different, and if you paid attention to it, it actually probably would start really affecting you…There's no merit or truth to it. It's kind of humorous, really. It couldn't be further off from the truth, and it really affects the credibility of the so-called newspapers."
There you have it.
Photo via Mariah's Instagram
EVENT FAB: Tracee Ellis Ross, Omar Epps, Viola Davis & More Hit The Carpet For ABC Upfronts
Posted: 14 May 2014 10:43 AM PDT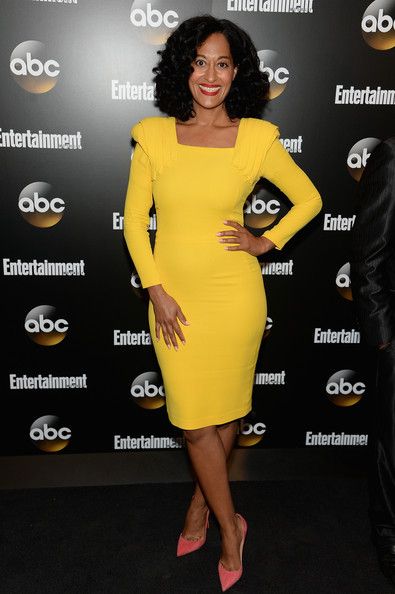 The stars of ABC network hit the carpet at Toro restaurant in NYC for the Entertainment Weekly and ABC Upfront VIP party. Tracee Ellis Ross, Omar Epps, Viola Davis, Laurence Fishburne and Anthony Anderson were among the attendees. See their fab carpet pics inside…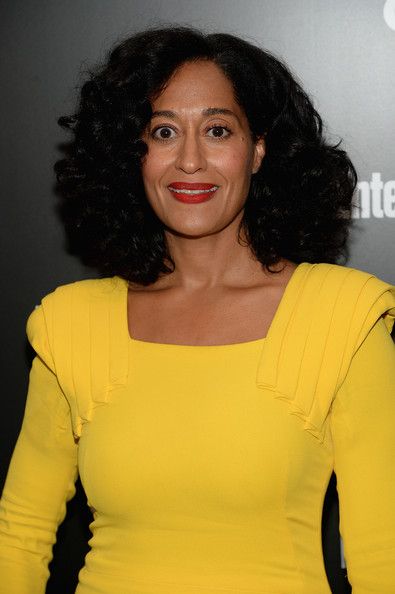 Tracee Ellis Ross looked fab at the ABC Upfronts VIP party in a bright yellow dress paired with salmon colored pumps. Tracee joins Anthony Anderson and Laurence Fishburne for a brand new comedy "Black-ish" (written by The Game's Kenya Barris) coming to ABC this fall.
The "Black-ish" actress gushed on her role posting on Instagram, "Yup we're #Blackish …this is a dream and yet it's reality! @kenyab_in_imax3d #KenyaBarris #LaurenceFishburne @AnthonyAnderson #LarryWilmore and MEEEEE …thank you ABC."
Anthony Anderson is the lead star in the new ABC drama "Black-ish" where he plays an upper-middle class black man struggling to raise his kids with a sense of cultural identity.
And Tracee will play Anthony's wife in "Black-ish."
Writer Kenya Barris revealed the show is loosely based on his own life dishing, "I decided to do this project when I looked up and realized that everywhere I go I'm constantly the fly in buttermilk... I'm usually THE Black guy at work. We're THE Black family in the neighborhood. My kids are basically THE Black kids at school. I think it's kind of a situation of be careful what you wish for. It's almost in like moving on up, I've sort of priced myself "out" of being Black."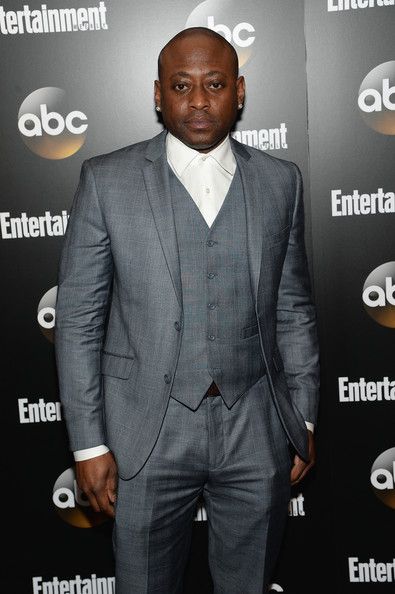 "Resurrection" star Omar Epps was dapper in a gray suit on the carpet. He's returning to ABC for his role as Agent Bellamy for the newly renewed 2nd season of the mysterious series.
"Nashville" star Chaley Rose posed it up in a cute pink dress alongside Anthony on the carpet.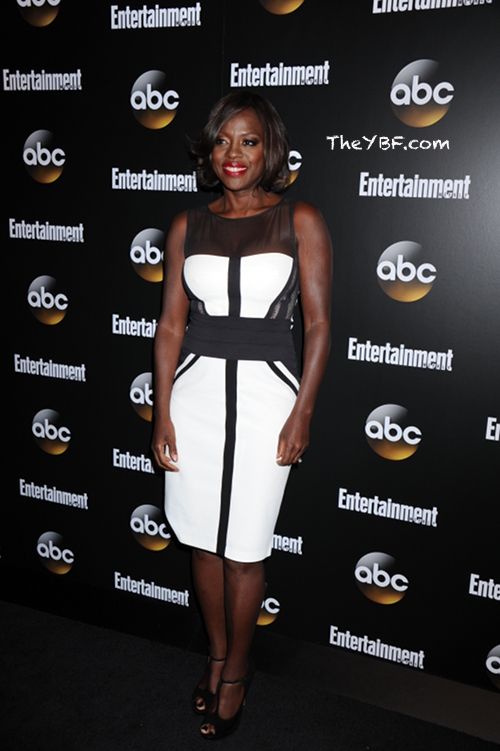 Shonda Rhimes' "How To Get Away With Murder" is coming to ABC this fall, starring Oscar-nominated actress Viola Davis. Viola looked nice in a monochromatic look on the carpet.
And she stopped for a pic with her "How To Get Away With Murder" co-star Matt McGorry.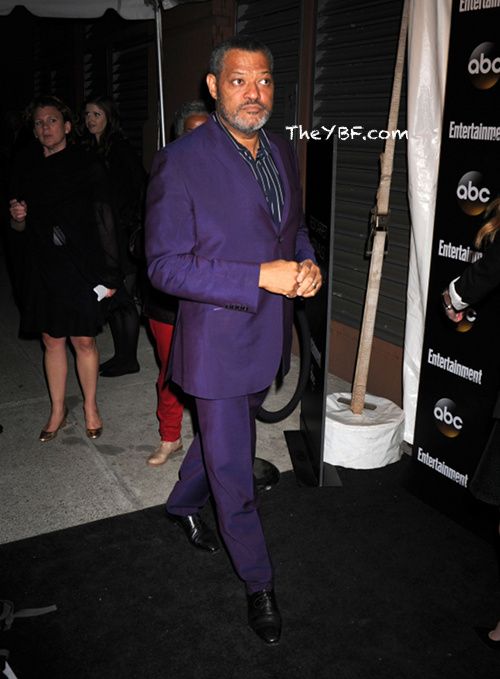 Laurence Fishburne will star in the new comedy "Black-ish" playing the father to Anthony Anderson's character and will also executive produce the show.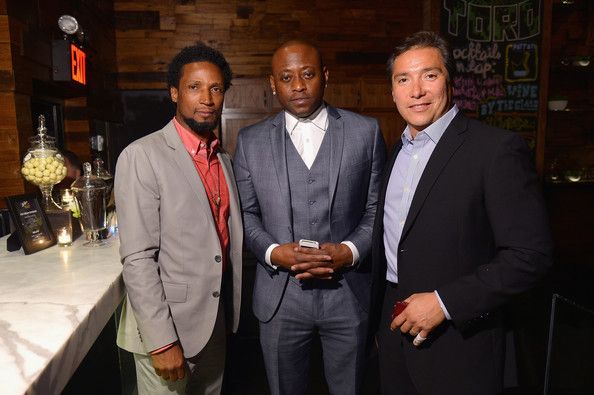 Omar posed with new drama series "American Crime" stars Elvis Nolasco and Benito Martinez.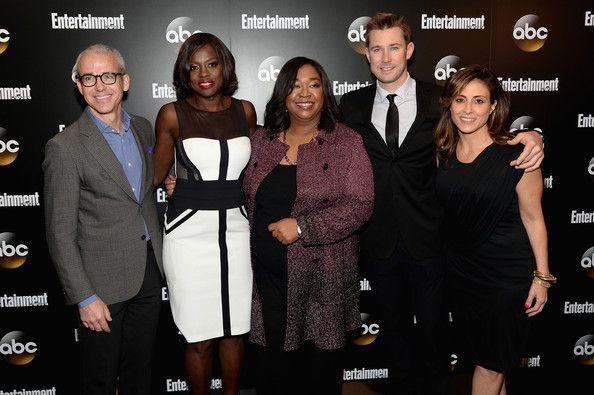 And Viola posed it up in a group shot with screenwriter/director Shonda Rhimes, Entertainment Weekly editors Jess Cagle & Matt Bean and Entertainment Weekly's publisher Melissa Mattiace.
Fab times!
Photos: Jennifer Graylock/INFphoto.com/Jamie McCarthy/Getty
IN THE CLUB: Cassie, Karrueche Tran And Christina Milian PARTYING In LA
Posted: 14 May 2014 10:19 AM PDT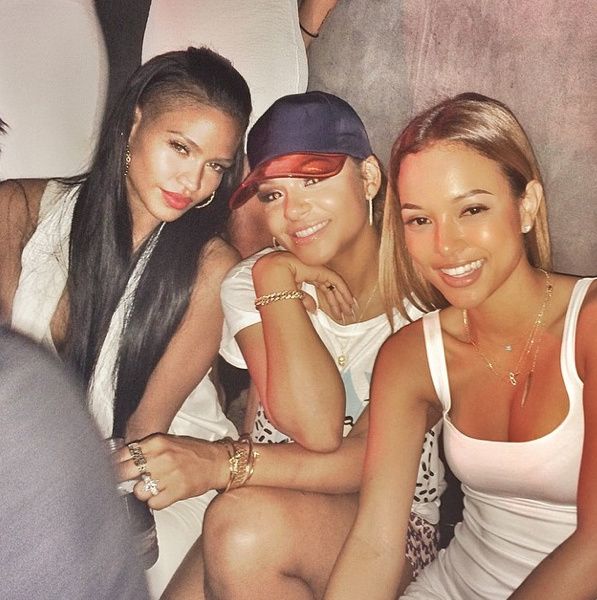 It was ladies night yesterday as Christina Milian, Cassie and Karrueche Tran hit the club and partied for a friend's birthday. See the pics inside....
Cassie, a more blonde Karreuche Tran and Christina Milian all partied at club LURE last night in LA. We noticed that Christina rocked a "visor" while at the party. Did V. Stiviano REALLY start a new celebrity trend? Lord help us all...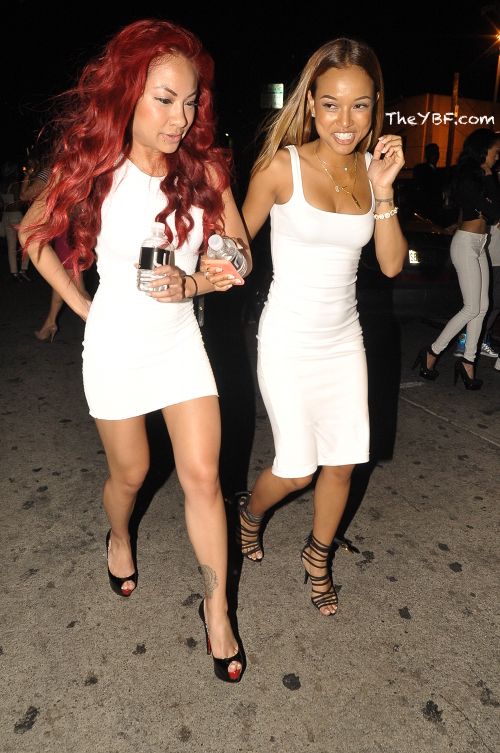 Earlier in the evening, the ladies were all spotted arriving together (all wearing white) to celebrate the birthday of celebrity publicst J. Ryan.
Before the club, the ladies (and a few fellas) all posed with J. Ryan in one of the VIP rooms at Katsuya where they had a private dinner. Fun times.
BONUS: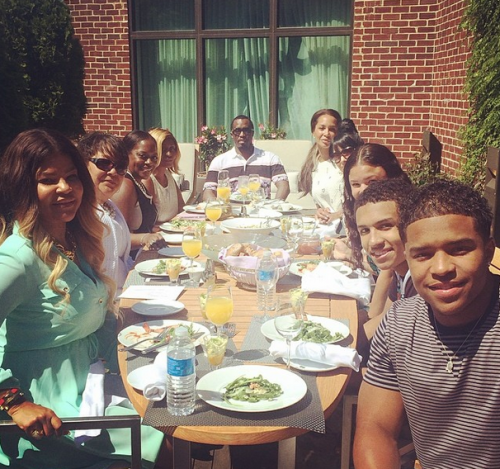 We noticed that Cassie was not a part of the Diddy Mother's Day festivities. No interest in joining this club?
Photos via Mr Photoman / Splash News
BET AWARDS 2014: VOGUE MET GALA Cover Girls Beyoncé & Rihanna, Jhene Aiko, Kerry Washington, Tamar, Drake, Nicki Minaj, Chris Brown, Pharrell & More DUKE IT OUT As Nominees!
Posted: 14 May 2014 09:34 AM PDT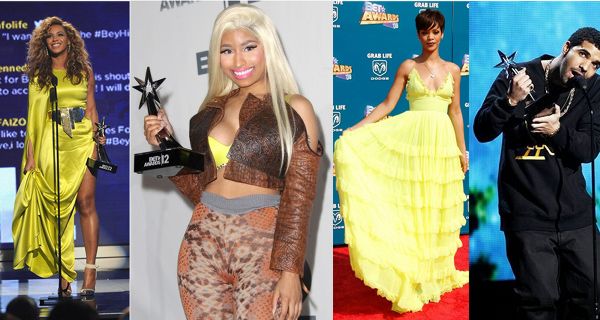 While Beyoncé, Jay Z, and Drake are leading the pack with 5 nominations each, there are lots of YBF folks who snatched up 2014 BET Awards nods. We've got the full list inside, plus nominees Mrs. Carter & Ms. Fenty covering VOGUE's special MET GALA issue....
The "BET Awards" 2014 will air live on Sunday, June 29th at 8pm ET on BET Networks from the Nokia Theatre L.A. Live in Los Angeles, CA. And you can definitely expect for the Carters to be front and center since they've got the most nominations, a tour to promote, and some damage control to do.
There are 20 categories, selected by BET's Voting Academy comprised of a group of respected entertainment professionals in the fields of television, film, music, social media, digital marketing, sports journalism, public relations, creative arts and fans. And yep, TheYBF.com is part of that Academy.
Newcomers we're loving, Jhene Aiko and August Alsina, nabbed a nomination. And the usual suspects like Chris Brown, Pharrell, Rihanna, Kendrick Lamar, Justin Timberlake, Kerry Washington and Tamar Braxton all nabbed a nom or two as well.
And speaking of Rihanna, she's covering VOGUE's MET Ball special issue alongside Beyoncé. Wowzers.
As for the BET Awards:
"This year's nominees represent the best of the culture," said Stephen Hill, BET's President of Music Programming and Specials. "It's great to see our talented new artist's right alongside our more beloved ones with long careers. We appreciate our BET Awards nomination committee, over 300 strong, for their efforts and congratulate all the nominees."
The host of the big show will be announced tonight on "106 & Park".
The complete list of nominees for the "BET Awards" 2014 are:
Best Female R&B/Pop Artist
Beyoncé
Janelle Monáe
Jhené Aiko
K. Michelle
Rihanna
Tamar Braxton
Best Male R&B/Pop Artist
August Alsina
Chris Brown
John Legend
Justin Timberlake
Pharrell Williams
Best Group
A$AP Mob
Daft Punk
Macklemore & Ryan Lewis
TGT
Young Money
Best Collaboration
August Alsina f/ Trinidad Jame$ - I Luv This
Beyoncé f/ JAY Z – Drunk In Love
Drake f/ Majid Jordan – Hold On (We're Going Home)
JAY Z f/ Justin Timberlake – Holy Grail
Robin Thicke f/ T.I. & Pharrell Williams – Blurred Lines
YG f/ Jeezy & Rich Homie Quan – My Hitta
Best Male Hip Hop Artist
Drake
Future
J. Cole
JAY Z
Kendrick Lamar
Best Female Hip Hop Artist
Angel Haze
Charli Baltimore
Eve
Iggy Azalea
Nicki Minaj
Video of the Year
Beyoncé – Partition
Beyoncé f/ JAY Z – Drunk In Love
Chris Brown – Fine China
Drake – Worst Behavior
Pharrell Williams – Happy
Video Director of the Year
Benny Boom
Chris Brown
Colin Tilley
Director X
Hype Williams
Best New Artist
Ariana Grande
August Alsina
Mack Wilds
Rich Homie Quan
ScHoolboy Q
Best Gospel Artist
Donnie McClurkin
Erica Campbell
Hezekiah Walker
Tamela Mann
Tye Tribbett
Best Actress
Angela Bassett
Gabrielle Union
Kerry Washington
Lupita Nyong'o
Oprah Winfrey
Best Actor
Chiwetel Ejiofor
Forest Whitaker
Idris Elba
Kevin Hart
Michael B. Jordan
YoungStars Award
Gabrielle Douglas
Jacob Latimore
Jaden Smith
KeKe Palmer
Zendaya
Best Movie
12 Years a Slave
The Best Man Holiday
Fruitvale Station
Kevin Hart: Let Me Explain
Lee Daniels' The Butler
Subway Sportswoman of the Year
Brittney Griner
Lolo Jones
Serena Williams
Skylar Diggins
Venus Williams
Subway Sportsman of the Year
Blake Griffin
Carmelo Anthony
Floyd Mayweather Jr.
Kevin Durant
LeBron James
Centric Award
Aloe Blacc – The Man
Jennifer Hudson f/ T.I. – I Can't Describe (The Way I Feel)
Jhené Aiko – The Worst
LiV Warfield – Why Do You Lie?
Wale f/ Sam Dew – LoveHate Thing
Best International Act: Africa
Davido (Nigeria)
Diamond Platnumz (Tanzania)
Mafikizolo (South Africa)
Sarkodie (Ghana)
Tiwa Savage (Nigeria)
Toofan (Togo)
Best International Act: UK
Dizzee Rascal
Ghetts
Krept & Konan
Laura Mvula
Rita Ora
Tinie Tempah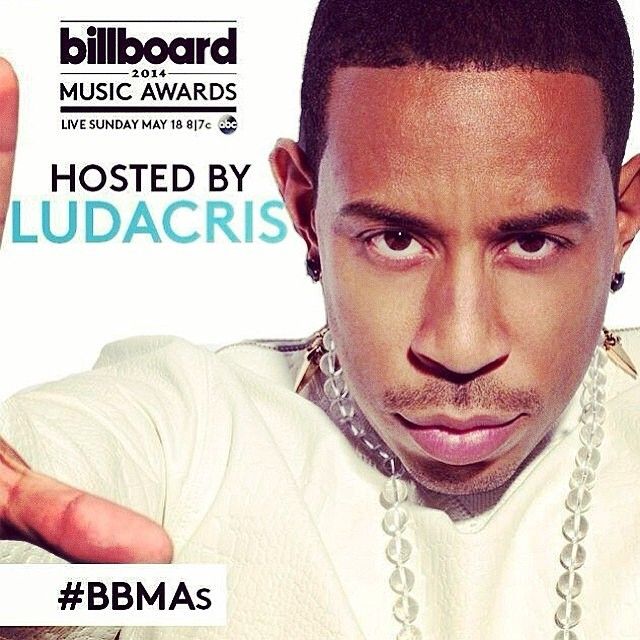 BONUS: Billboard announced today that Fast & The Furious 7 actor and rapper Ludacris will host the 2014 Billboard Music Awards. Yep...a new faxce finally. The show will broadcast live from the MGM Grand Garden Arena in Las Vegas on Sunday, May 18, on ABC at 8pm ET.
Photos: Getty