---
FAMILY BEACH DAY! Tamar, Her Gold Monokini & Vince Bring Baby Logan Braxton Herbert To The Beach
Posted: 18 May 2014 08:13 AM PDT
Tamar Braxton is taking a little time in between tour stops to film the new season of her reality show "Tamar & Vince". And she's showing off the progress of her post baby bod in a monokini.
Check out the sassy songstress hitting Miami beach with hubby Vince and baby Logan (and the camera crew) in tow inside...
Let me take an US-sie! Tamar hit the beach in Miami yesterday after her Friday night 'Love & War Tour' stop in the city. And the gold monokini & lace shorts-wearing mama brought her baby boy and her man Vincent to the beach while the cameras rolled on the new season of their reality show.
The trio posed it up for an US-sie and Tamar & Vince held hands while showing cutie Logan all the beach sights:
Logan turns 1 in a few weeks, and it looks like he has this walking thing down to a tee. Cute!
Check out his too cool for school beach look: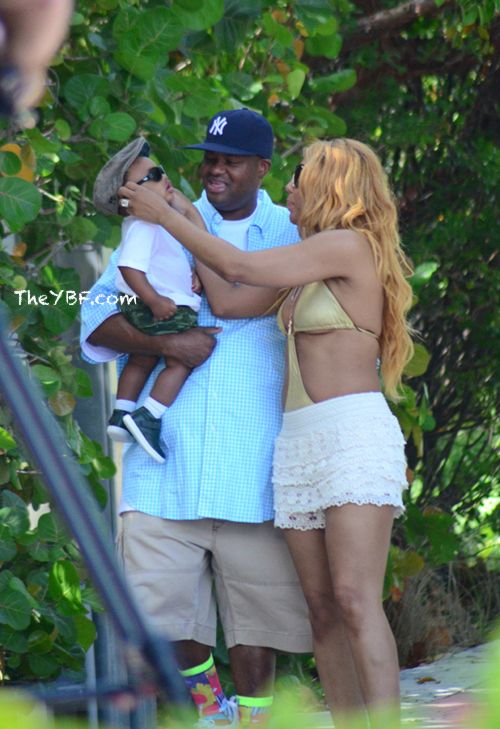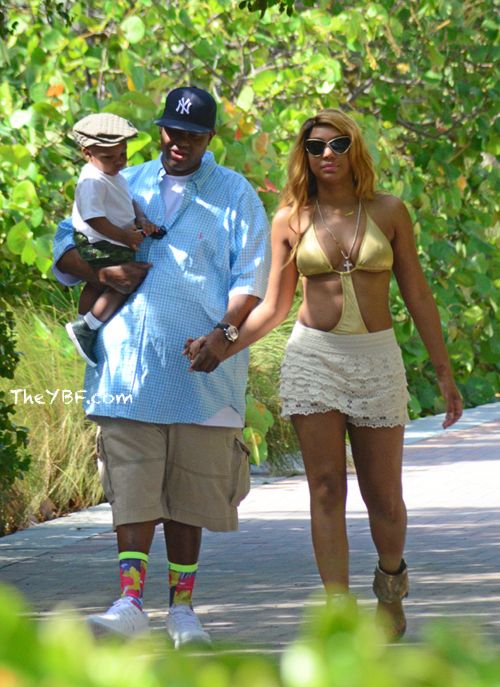 Adorbs.
Y'all know Vince copped a feel on their way back to the hotel. And it looks like she'll be skipping tonight's Billboard Music Awards. The "One" singer rolls into Orlando tonight for her show at the House of Blues.
Photos: Splash
Zoe Saldana Gets Sexy In Black At Cannes Film Festival, Gets Matchy Matchy With Husband Marco Perego
Posted: 18 May 2014 07:17 AM PDT
Zoe Saldana is pulling out all the stops at the Cannes Film Festival in the south of France. She and her new husband are showing they can dress alike, while Zoe still keeps it all woman. Check out the "Rosemary's Baby" star glammed up in a super sexy suit inside...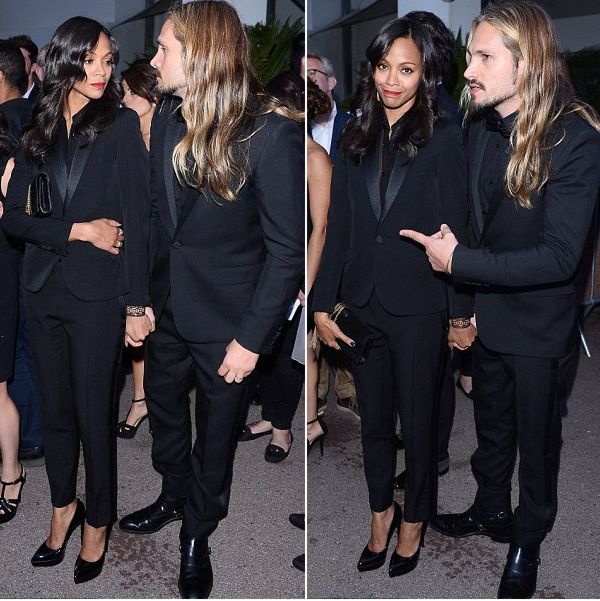 Zoe and her new husband Marco Perego are still in newlywed bliss. The twosome dressed pretty much alike, hair and all, as they left out the Hotel Martinez in Cannes to hit the next big premiere.
But Zoe kept it all woman though in her black pantsuit, unbuttoning the blouse to reveal a deep plunging neckline:
The upcoming Guardians of the Galaxy star was also spotted chatting up Salma Hayek on their way to a premiere.
Gorgeous looks for the ladies.
Photos: Splash

Beyonce & Jay Z Release Fake Star Studded 'Run' Trailer For Tour + "SNL" Hilariously Spoofs 'Elevatorgate'
Posted: 17 May 2014 11:28 PM PDT
A fake star studded movie trailer? Yeah, it happened. Go "On The Run" with The Carters inside as they promote their upcoming tour with the help of their Hollywood friends. Plus, "SNL" spoofs "Elevatorgate"....
Who wants that perfect love story anyway? The Carters have pulled off another big ass surprise. While Beyonce released a pic of herself recently on a set in a wedding veil on the back of a bike with her husband Jay Z, no one guessed Hollywood's power couple would get Hollywood's A-list on board as well.
Directed by Malina Matsoukas (Beyonce's go-to girl who also directed the "Pretty Hurts" vid and more), a brand new "fake" trailer for the upcoming 'On The Run' Tour is some cinematic hotness. It's called 'Run', it's a collabo project between Beyonce's Parkwood Entertainment and Jay's Roc Nation, and we're loving it.
Mr. & Mrs. C tapped Hollywood's finest to pull a cameo in it, and the list reads like the front row of the Oscars & Emmys: Sean Penn, Don Cheadle, Jake Gyllenhaal (this must have been what they were laughing it up about recently courtside at the Nets Game), Blake Lively, Emmy Rossum, Guillermo Dìaz of "Scandal", and Rashida and Kidada Jones (Kidada was also Aaliyah's bestie).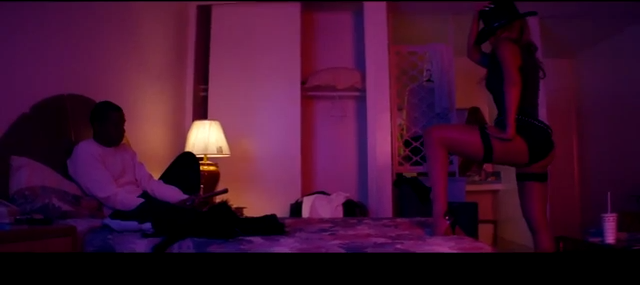 As for the "trailer", we get to see Bey blast some machine guns, the masked bandits going all Bonnie & Clyde robbing banks, Beyonce seducing her man with nothing but a gun and lingerie, and a bedroom scene a la Brad & Angelina's famously sexy 'outlaw' themed magazine spread all set to their song of the same name, "On The Run". Oh, and Bey and Jay ride out into the sunset as outlaws.
We can see the new conspiracy theory churning now....Did Solange pop off in that elevator because she realized she never got an invite to partake in this? Silly silly...
Say what you want about those two, but pulling off epic surprises is quickly becoming their fortè. Check out the full fake trailer above from the COMINGNEVER.COM site.
The "On The Run" stadium tour kicks off June 25th in Miami.
BONUS: On Saturday night's season finale of "SNL", all the black castmates pulled off a hilarious spoof of Elevatorgate for the cold open. And Maya Rudolph even returned to play her Beyonce role. Ish was fun-ty. Check it above.
SISTER LOVE: Beyonce & Solange Reunite In New Orleans, Shoot Down "Beef" Rumors With New Pic
Posted: 17 May 2014 07:50 PM PDT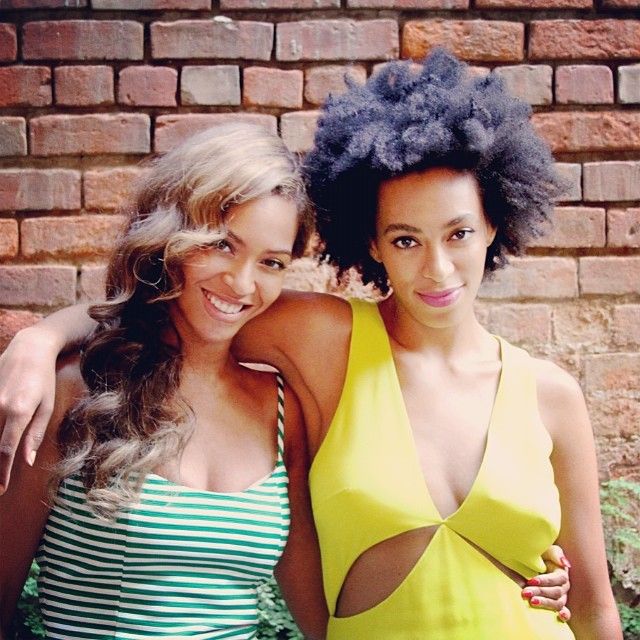 Recently, Solange Knowles was spotted in New Orleans getting comforted by boyfriend Alan Ferguson. And that occurred just as that joint statement about Cartergate came out. Now, Beyonce has popped up in the N.O. right by her sister's side.
Check the pic and deets inside...
Beyonce posted yet another pic of herself and her sissypoo Solange chillin' in New Orleans. And she made sure to title it "May 17th, 2014"...to let y'all conspiracy theorists know everything is all good in the Carter camp. Or something.
After rumors spread that Solange and Beyonce were beefing after that elevator fight between Solo and Jay Z, and it appeared the younger sis had removed almost all pics of her big sister from her Instagram account, folks thought there had been a MAJOR falling out.
So both sisters have been going on IG binges, posting throwback pics with each other. Clearly attempting to prove they are not at odds like folks think.
But it looks like all is well in Carterland. At least for now. And at least based on this pretty cute picture.
Photo: Beyonce's IG
Keshia Knight Pulliam & Toya Wright Celebrate Monyetta Shaw's Pre-Birthday At Privé
Posted: 17 May 2014 08:46 AM PDT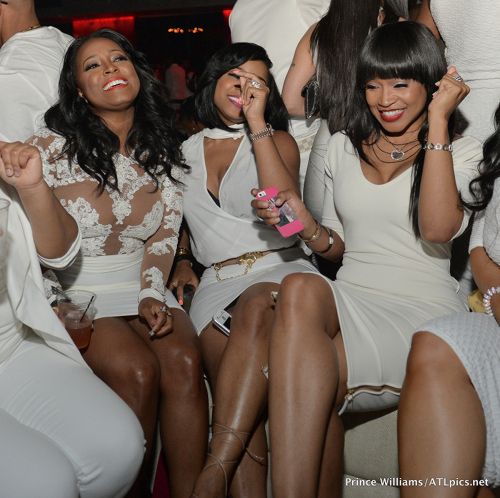 It was a sexy Girls Night in the ATL on Friday as besties Keshia Knight Pulliam, Toya Wright and Monyetta Shaw kicked off Mo's birthday celebrations early at Privé.
Check the fun pics inside...
Get it! Ne-Yo's ex and babies' mother Monyetta Shaw, who is set to star in the upcoming "Atlanta Exes" spinoff on VH1 this summer, is about to ring in another birthday. So she and her girls Keshia and Toya hit the club for the All White Party at Privé last night.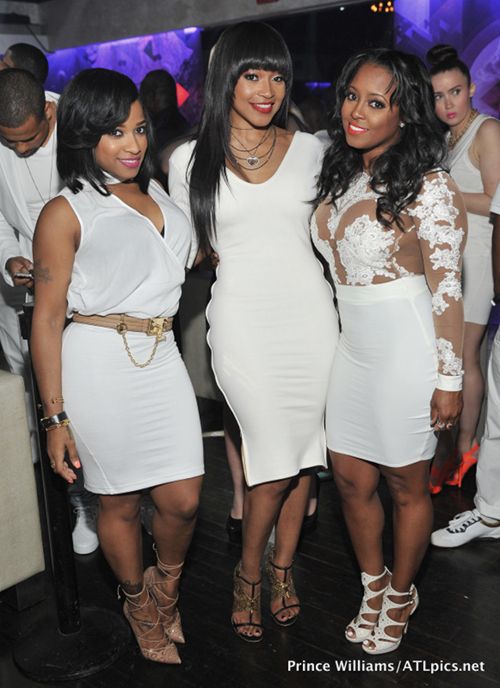 The birthday girl was looking fab in a hot Lena Danielle side zip dress and Sergio Rossi shoes for the night.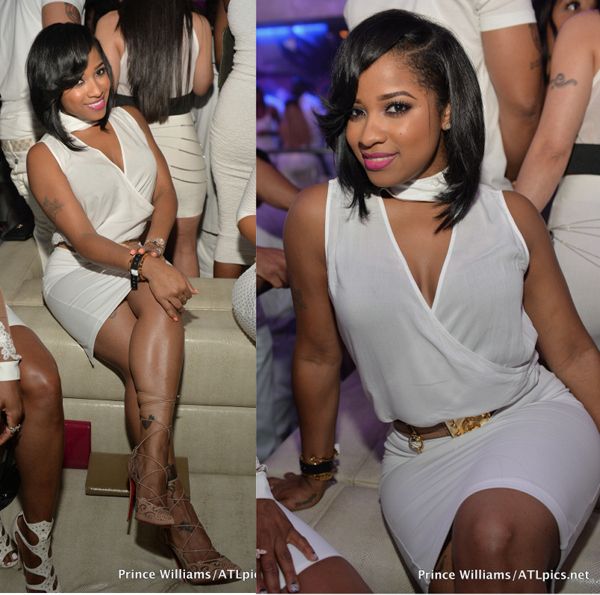 Toya flew solo without her husband Memphitz in her laser cut lace up Louboutins and a sexy white dress.
And Keshia served up some hotness, without her man Big Tigger by her side, in this R Mills lace and sheer curve hugging dress.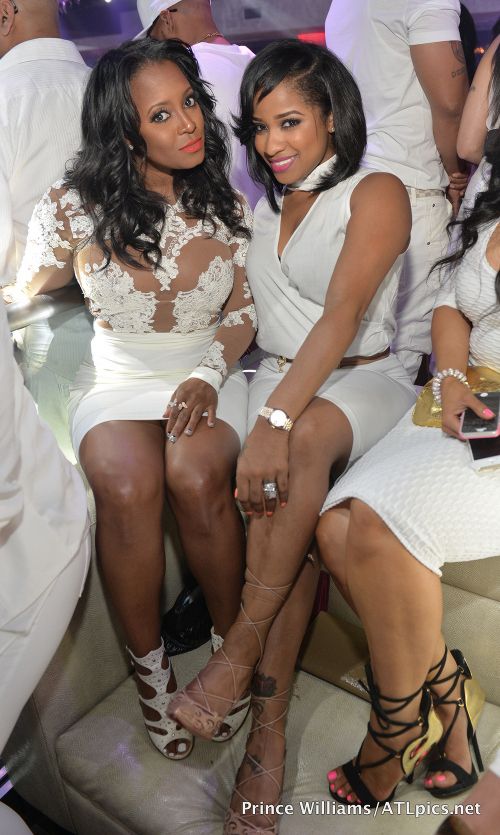 Dice was spotted in the place partying it up.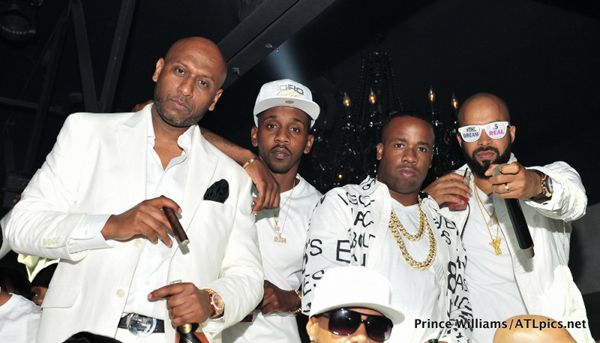 And the ladies chilled with Mr. Ruggs and Kenny Burns. Fun times.
The Randomness:
1. Hank Baskett & Kendra Wilkinson welcomed a baby Girl at Cedar-Sanai on Friday. STORY
Photos: Prince Williams/ATLPics.net/Keshia's IG/Monyetta's IG