---
PARTY PEOPLE: Diddy, Cassie, Nicki Minaj, Big Sean & MORE Kick It In Vegas For Memorial Day Weekend
Posted: 26 May 2014 08:34 AM PDT
Some YBF celebs hit up Las Vegas to bring in their holiday with a huge Memorial Day bash! Peep the pics of Diddy, Cassie, Nicki Minaj, Big Sean, Meek Mill, Nick "Swaggy P" Young and his girlfriend Iggy Azalea inside…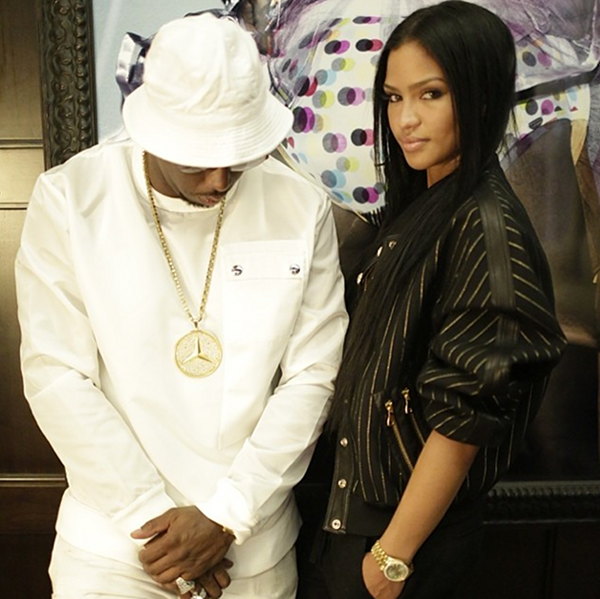 Yesterday, Diddy bought the party to Rehab Pool at the Hard Rock Hotel and Casino in Las Vegas and he also brought along his boo Cassie.
Although Cassie was missing during Diddy's Mother's Day brunch in L.A. (with all of his baby mamas and kids), she was right by her man to party it up in Vegas. You'll recall, last Memorial Day weekend Diddy chose Kim Porter as his guest. This guy loves to have options.
The couple partied it up with unlimited amounts of Ciroc and YBF celebs Nicki Minaj, Meek Mill, Big Sean, L.A. Lakers baller Nick "Swaggy P" Young and his rapping girlfriend Iggy Azalea.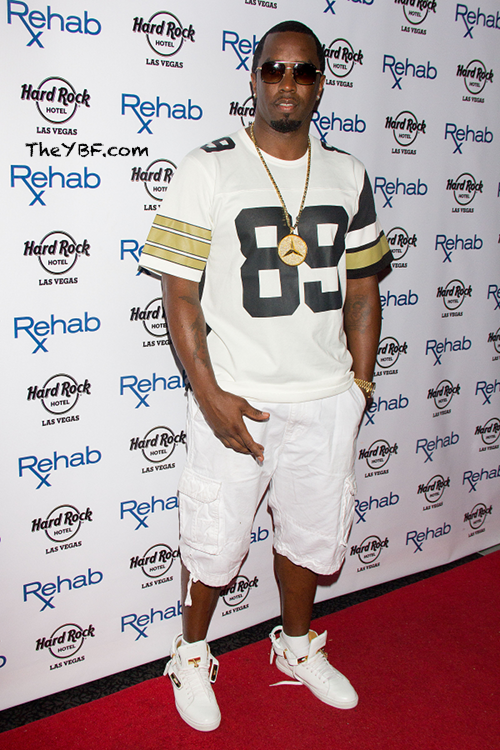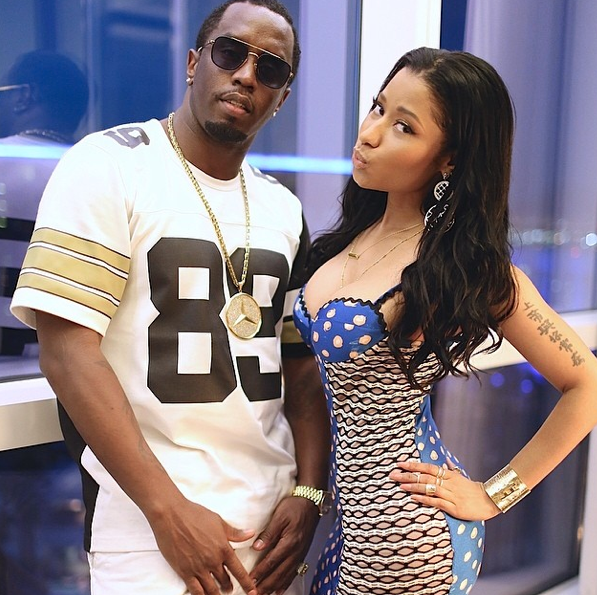 After hosting a pool party yesterday in Vegas with T.I. (before his royal rumble with Floyd Mayweather), Nicki posed it up alongside Diddy in a blue polka dot and stripped mesh sides Jean Paul Gaultier corset tank dress.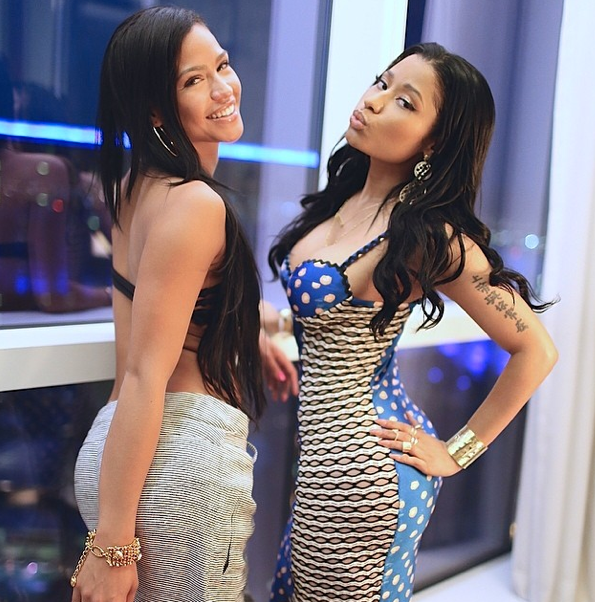 Nicki got kissy with her "wife" Cassie saying, "~ @casandrae my wife and me in #jeanpaulgaultier"
Cute.
Meek Mill popped a few bottles to celebrate.
Big Sean seems to be enjoying the single life after calling it quits with his ex-fiancee Naya Rivera. He went to Kanye & Kim's wedding in Italy, then trekked it back to Vegas to party with Diddy & co.
And L.A. Lakers shooting guard Nick "Swaggy P" Young partied alongside his girlfriend Iggy Azalea. Sure she was glad Tyler the Creator wasn't there.
Peep the party vids below:
Fun times.
EXTRA:
O' Fab Ones! While you're out partying poolside or munching on good eats at a cookout, we would like to wish you all a safe and happy Memorial Day! Keep in mind the men and women who sacrificed their lives serving our country to keep us safe.
Photos: STARPICZ / Splash News/Diddy's IG/Nicki Minaj's IG/Meek Mill's IG
UNTOUCHED & UNBOTHERED: T.I. SLAMS Black Eye Rumors With Instagram Video + Tiny Kicks It Poolside UNFAZED After T.I. & Floyd Mayweather Brawl + Floyd CELEBRATES In Strip Club
Posted: 26 May 2014 07:36 AM PDT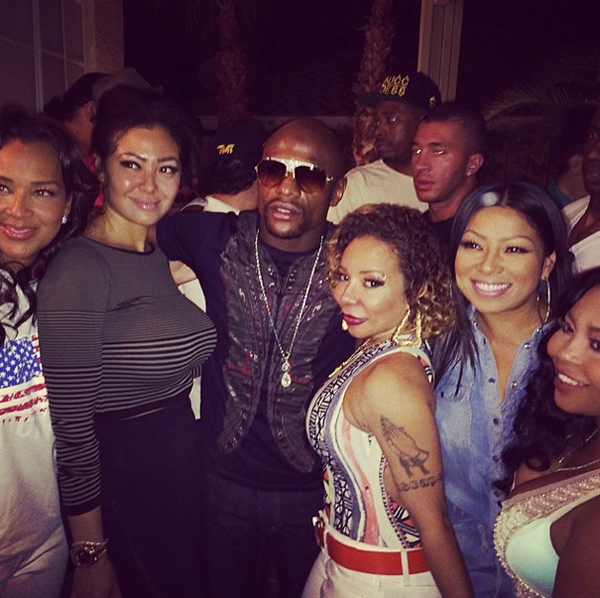 After all of the madness that went down between Grand Hustle and The Money Team Saturday night, T.I. and Tiny have both responded on social media. Floyd Mayweather got in on the action too. Find out what they had to say inside….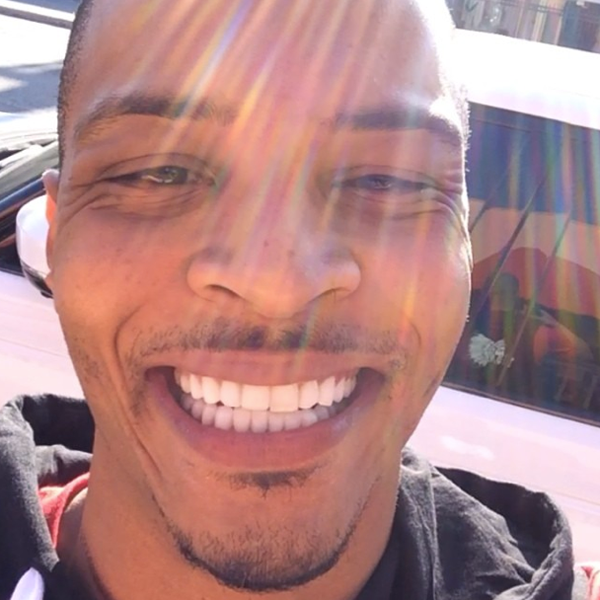 It was damn near World World III in Vegas this Memorial Day Weekend. T.I. allegedly confronted boxing champ Floyd Mayweather about his wife Tiny which resulted in a full-out chair throwing brawl inside a Fatburger restaurant.
We believe Tip confronted Floyd about hanging out with his wife a little too much, especially after Floyd was caught on camera yelling, "You need to control yo b*tch!" Ouch.
Tiny and her girls partied at Prive nightclub with Floyd on Friday night and then on Saturday night Mrs. Harris hit up Floyd's daughter Iyanna's 14th birthday bash at the MGM ballroom. Tip was scheduled to host in Vegas at Prive on Saturday night as well.
Well…he never made it to Prive. Before making his way to the club, he stopped by Fatburger (where Floyd was eating) and all hell broke loose.
The next day, Floyd spoke out about the incident, insinuating Tip had two black eyes and that was the reason he cancelled his club appearance. Of course the Kang of the South wasn't going to let that ish fly, so he posted a video to IG to prove he has NO black eyes…but did admit he messed up his hand.
He posted the video below with the caption, "T.I. black eyes: Two black what?????? C'mon now. Never in da history of Nigga-dom. But nice try tho. Lol"
His wife Tiny also hit up IG to show she clearly isn't fazed by her man "defending her honor." Posted up poolside in a neon bikini with a friend she wrote, "Me & @msdecordon Just Kicking It in the room! Unbothered "
We bet.
Mrs. Harris also hit the comments on her IG responding to critics who blamed her for starting the fight between her husband and the boxing champ.
In one response she said, "I aint put that n*gga in sh*t! U see that n*gga in the media with different b*tches don't come at me with that sh*t about no pix with a friend...f*ck you & whoever feel like u!!!"
And in another response she ranted, "nicca you should be asking why I put up with him! F*ckutambout!!! U been seeing him in the net time after time on f*ck sh*t!!! So f*ck you hoe & how you feel! You can shove that respect up yo a**!" See the screenshots here.
And what did Floyd do on the night after the fight? He made it rain in the strip club to Chris Brown's "Loyal":
His new girl got in on the action too:
Sighs…
Photos/Video: Tiny's IG/T.I.'s IG/Floyd's IG/@adotportah
COUPLES: Jordin Sparks And Jason Derulo's Bedroom "USIE" + Waka Flocka And Tammy Rivera REPORTEDLY Eloped?!
Posted: 26 May 2014 07:22 AM PDT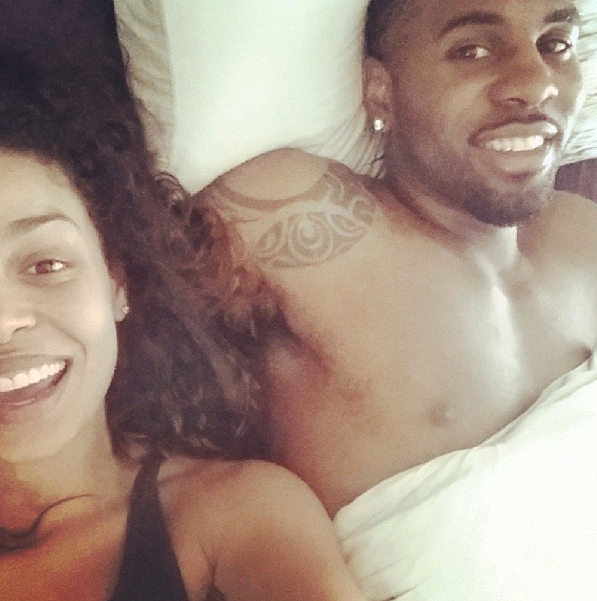 Jordin Sparks shared a bedroom photo of herself and Jason Derulo. See the happy couple in bed and find out what Debra Antney said about Waka Flocka eloping with Tammy Rivera inside.
Singers Jordin Sparks and Jason Derulo shared a bedroom selfie recently...or what many couples call an "USIE." It took Jordin a very long time to get Jason to smile for the pic...and it was worth the wait. She posted the pic on Instagram with the caption,
"This is the end result face that happens when I'm trying to get @jasonderulo to smile! It took an hour!! Lmao! #talksmiletome #smilingismyfavorite,"
Jason followed with,
"I'm not in2 smiling 4 pics all the time but @jordinsparks cracked jokes 4 an hr 2 get this pic lol what's wrong with my "mean mug"? #ilowkeydigthispic."
These two still get our vote for TheYBF's cutest couple!
In other relationship news....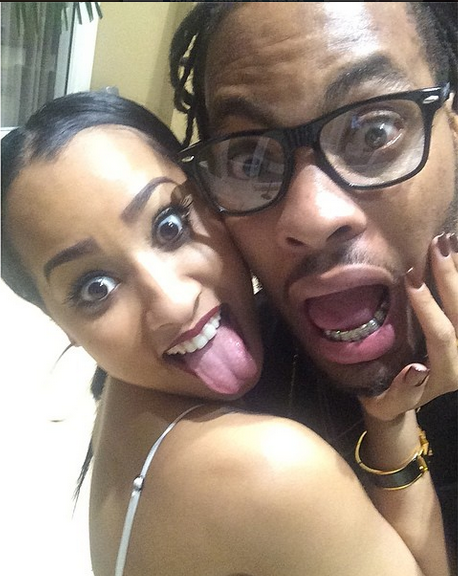 Waka Flocka is reportedly off the market. The rapper's mom, Debra Antney confirmed to RumorFix that Waka married his fiancee, "LAHH ATL" star Tammy Rivera. Although Debra supports the union, she really wanted to be there! "This is real Love & Hip Hop...."I was selfish. I wanted to be a part of it... but "they got a marriage license about two weeks ago without me knowing it."
She added, "He said that he was going to marry her and he did it on his terms. It was very cute to me..."I'm happy. He's very responsible." Deb says the couple plans to have a service and party at a later date.
Photos via Tammy Rivera's Instagram/Jordin SPark's Instagram
PARTY FAB: Rihanna THROWS A Fenty-Filled BABY SHOWER For Cousin Noella In Malibu
Posted: 26 May 2014 06:25 AM PDT
Rihanna partied with family yesterday at baby shower she threw for her cousin Noella. See shower pics inside....
Rihanna, her mom Monica Braithwaite and her brothers Rajad and Rorrey celebrated their cousin Noella's pregnancy in Malibu.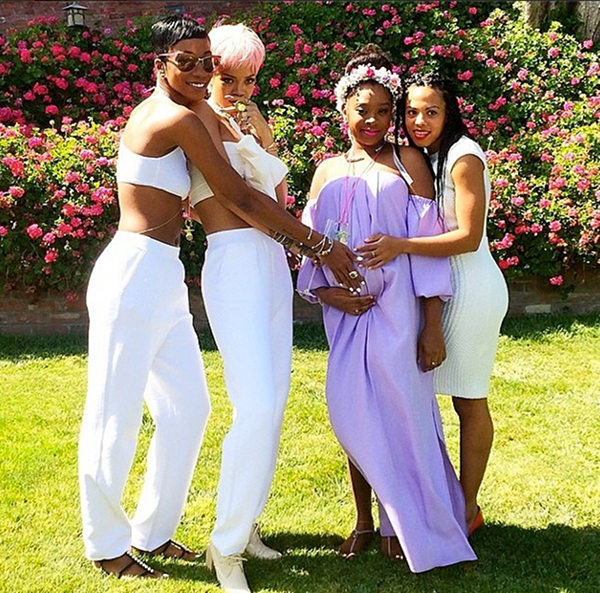 Rihanna's bestie Melissa Forde was also there for the baby shower festivities.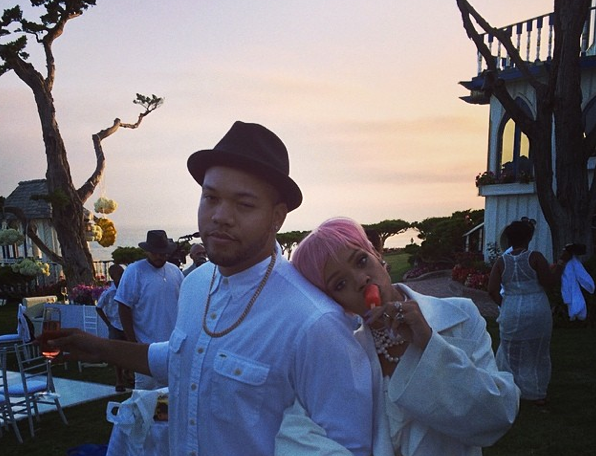 Posing with Rorrey, Rihanna wore an ivory colored top and trench coat from Adam Selman's Spring 2014 Collection, Balenciaga Neo Classic Derby Pumps and shoes from Chanel's Spring 2014 Collection.
Seemingly unfazed by her Twitter war with Charlie Sheen , RiRi is still rocking her pink wig.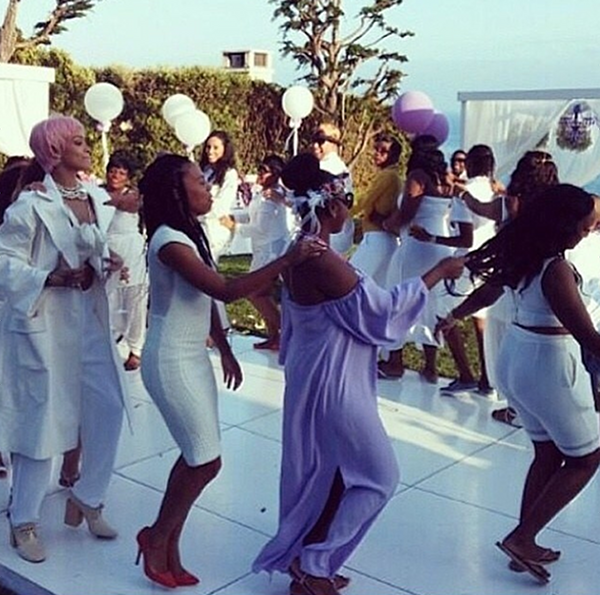 The party included a few line routines and a conga line.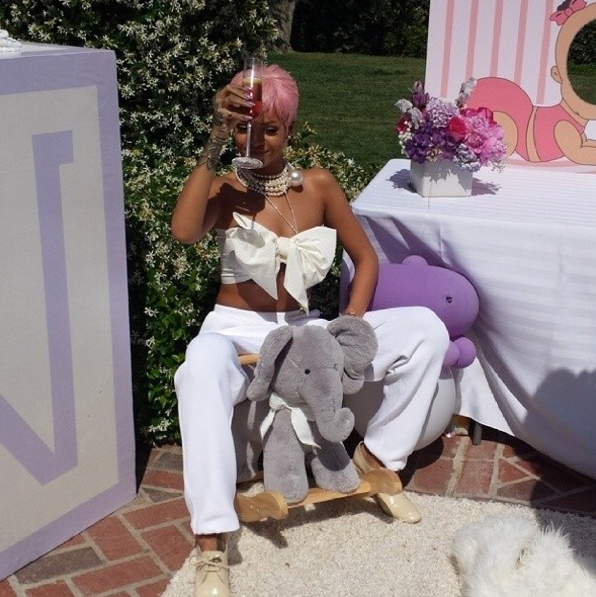 Also....there was a little drunken fun with stuffed animals....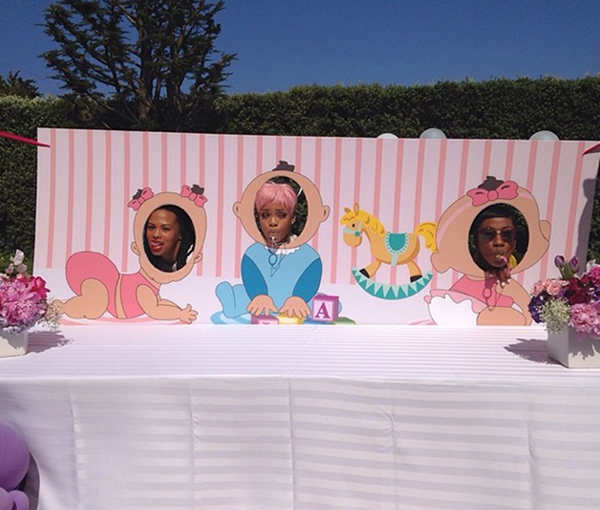 And cutesy party favors. Fun times!
Photos via phuckmebadgalriri/sonitalex/mdollas11/rihanna_mylife_/italyrihanna

HOUSEWIVES FOOLERY: Kenya Moore Posts Pics Of MYSTERY Man, HINTS At Romance
Posted: 26 May 2014 05:33 AM PDT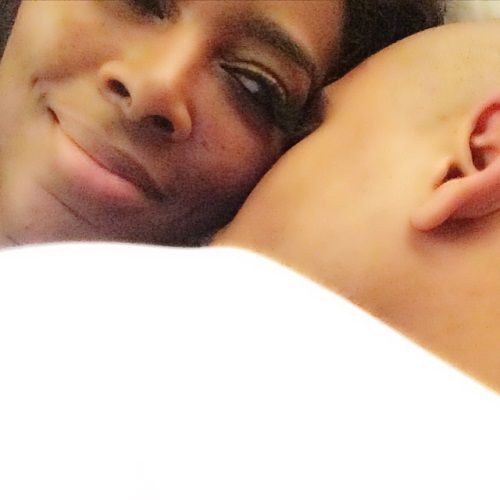 Kenya Moore posted two pics of a mystery man on Instagram. Could this be the mogul from Africa? Check out the photos inside....
Kenya Moore was in a very flirtatious mood over the weekend. She posted a pic of herself in bed with a mystery man (which could have been a scene from one of her straight-to-dvd flicks) with the caption:
"That moment when you think about closing your eyes or getting hot grits... #tobeinlove #tobesafe #toletyourguarddown #toforgive #toloveunconditionally #topickyourbattles #tobeprotected #toletshitgo #tofightfair #tobecommitted Love is a choice, to trust is a choice. You choose your fate. You can't let other people and the past dictate how you treat others. #timetoheal"
A second photo featured a topless man (same dude from pic#1?) with the line:
LOL I'm his motivation #obsessed have a blessed day #behappy #stophating #myfamily note to all the haters: I'm unbothered find someone else to hate stalk.
The second pic could be a "fan" or admirer of the former Miss USA. Or could the man in the pics be her mystery boo from Africa?
Miss Moore likes to keep us guessing, but remember she already told ya'll....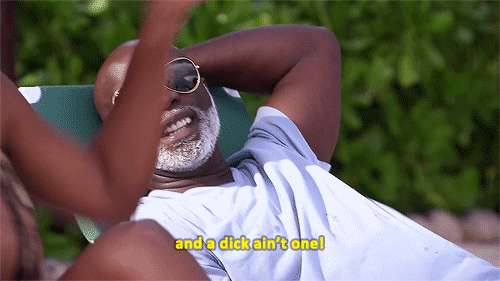 Photo via therealkenyamoore Instagram
LOCKED UP: Wiz Khalifa ARRESTED In Texas For Possession Of Marijuana—TWEETS Jail Selfie +Kanye West Debuts New Track "God Level" In Adidas Commercial
Posted: 25 May 2014 09:22 AM PDT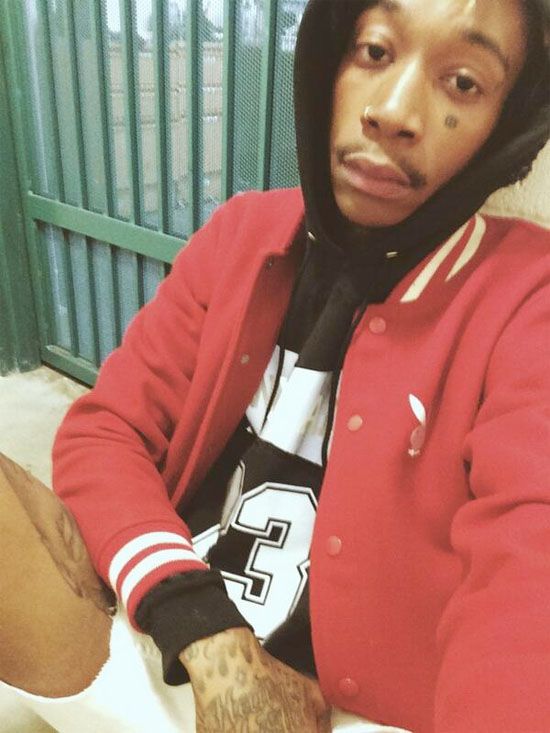 This Memorial Day weekend is one to go down in the books. While T.I. & Floyd Mayweather were fighting in Vegas, Wiz Khalifa was sitting behind bars for possession of his favorite substance…marijuana! Also, Kanye West debuted some new music. Deets and track inside…
UPDATE [12:50pm EST]: Looks like Wiz was just released from jail in Texas. He posted a picture (below) of him taking a drag of what appears to be a blunt with the caption, "This is what good mornings are made of."
Dude loves his Mary Jane...
UPDATE: Wiz Khalifa's official mugshot has surfaced and he released his mixtape "28 Grams" which you can download here.
......
Wiz Khalifa was thrown behind bars in Texas early this morning after TSA found marijuana in his luggage.
According to TMZ, the "We Dem Boyz" rapper was traveling from El Paso to Dallas (to perform at the Neon Desert Music Festival)when TSA officals noticed a "green leafy substance" in Wiz's bag. Police were called and officers hauled him off to jail.
So once he's booked and behind bars…what does Wiz do? Snap a selfie of course.

Wiz tweeted a pic of himself in lock up (above) with the caption, "Jail Selfie," and another picture of the jail bars (below) with the caption, "Free Trap Wiz."
He then tweeted about his arrest:
I wanna drop 28 Grams but they got me locced up. Soon as I get out, the tapes comin out. Fucc that.

— We Dem Boyz (@wizkhalifa) May 25, 2014
They're tryna figure out how many grams I had. How ironic.

— We Dem Boyz (@wizkhalifa) May 25, 2014
"28 Grams" is a mixtape he was scheduled to drop preceding his Blacc Hollywood album.
This guy...
And in new music...
Now that he has his "trophy" wife (his words, not ours), Kanye West can get back to other things such as designing shoes and making new music. Yeezy debuted a new song "God Level" in a new commercial for Adidas' "The Dream: All In or Nothing," to advertise the 2014 FIFA World Cup in Brazil.
"God Level" was co-produced by 88-Keys, Hudson Mohawke, Mike Dean, Noah Goldstein and Kanye. He's reportedly working on his first shoe collection for Adidas, which is expected to drop in June. We shall see…but in the meantime, check the commercial above.
Photos: Wiz Kahlifa's IG