---
IN CASE YOU MISSED IT: Latavia Roberson DOES Sing At "R&B Divas" Event Afterall + Selah Marley Joins Mom Lauryn Hill On Stage For "Doo Wop (That Thing)"
Posted: 30 May 2014 08:11 AM PDT
On a recent episode of "R&B Divas", new castmember Meelah Williams hosted an event in honor of Autism Awareness. And while many of the Divas participated, former Destiny's Child singer LaTavia Roberson backed out last minute. So we thought.
Check out video of her ACTUALLY performing, plus Selah Marley hitting the stage with mom Lauryn Hill to sing "That Thing".....
While it seems LaTavia has "stage fright" every time she's asked to sing on "R&B Divas", could it be the editing that's making us think she's scared to sing?

On more than one occasion, LaTavia has shied away from singing on spot amongst the group. Her castmates began to wonder, can she actually sing? Or has she just lost confidence?
Well, at Meelah Wiliams' autism event, LaTavia actually said "I have laryngitis: when Angie Stone put her on the spot to come up on stage.
While everybody probably side eyed her, it looks like she did sig. We just didn't get to see it. The pic above was posted by Meelah (and reposted by LaTavia) this week with the caption:
Yaaaaaasssss #werk sis!!! Thank u to my bewski @iamlatavia for singing at my Autism event!!! #PROUD #autismawareness #rbdivasatl #whatyalldidntsee
Meelah oddly removed it. Then this video popped up online as well:
Why the messy editing TvOne?
In case you missed it:
Yep, that's little 15-year-old Selah Marley singing on stage in Australia with her mom Lauryn Hill. Lauryn celebrated her 39th birthday this week, and she brought her kids along to Melbourne to help her celebrate...and apparently to help her perform.
Cuteness ensued with Lauryn brought cutie Seelah on stage to sing the background vocals and chorus of "Doo Wop (That Thing)". How adorable is this?!
Speaking of cuteness, Selah's all grown up. The Teen Vogue model isn't shy about posting her pics from Coachella and more all over Instagram and Twitter. Check out her recent pics below, and you'll totally see her mom and dad Rohan Marley all over her face: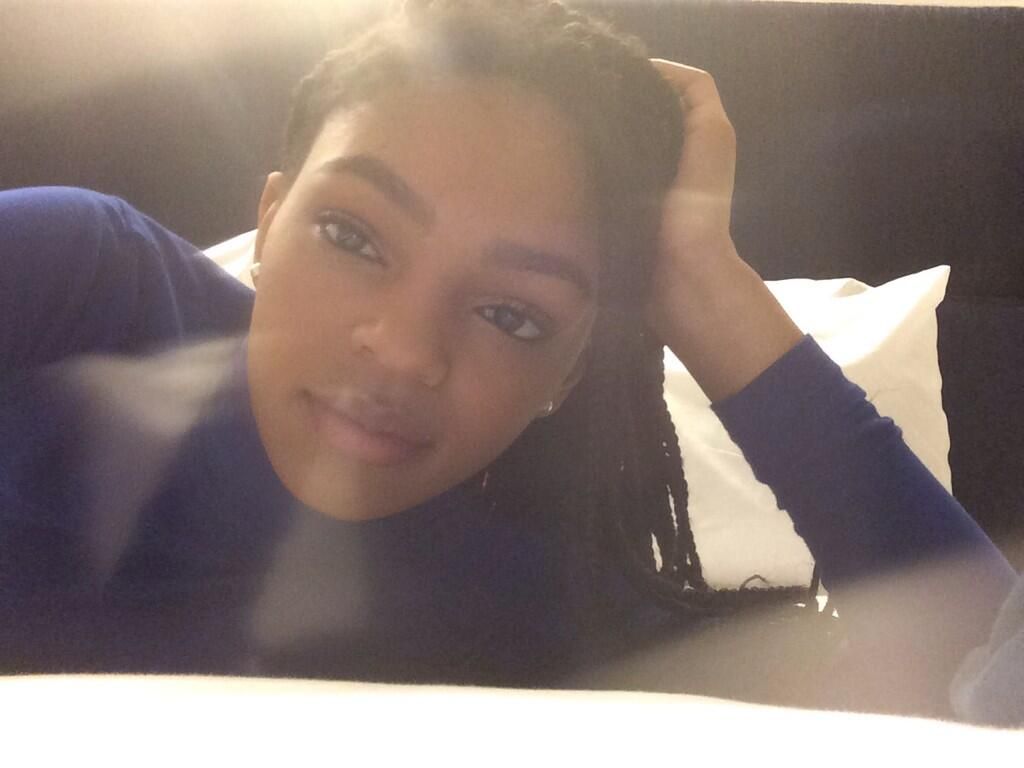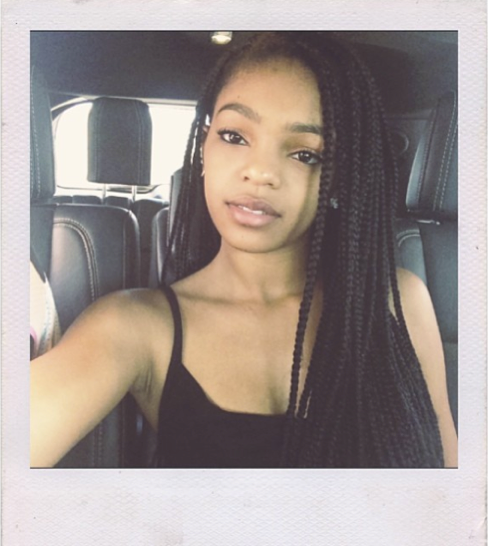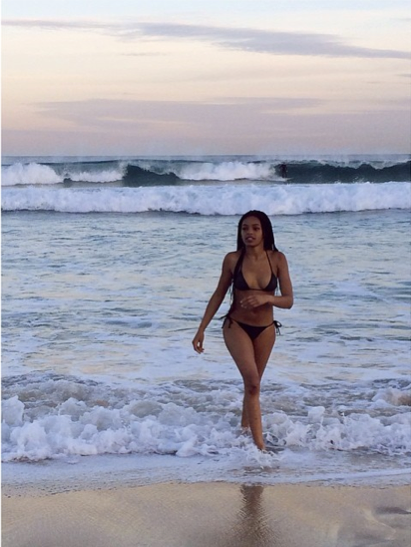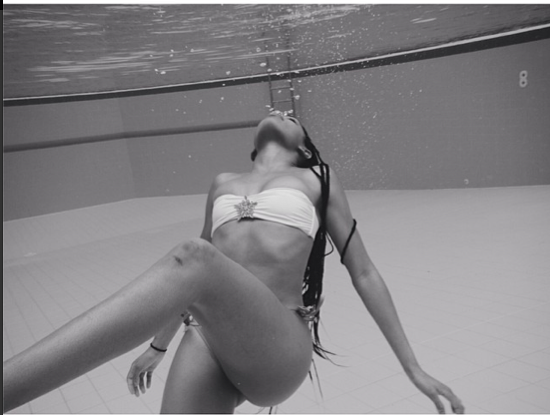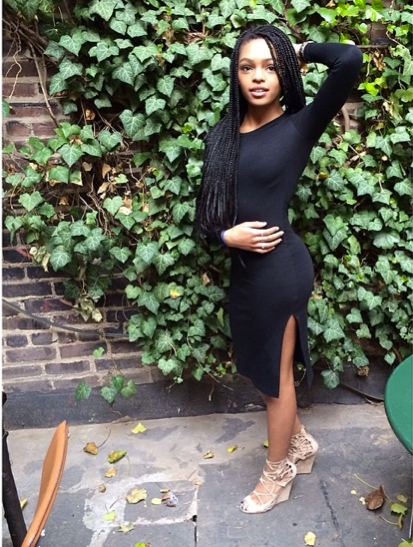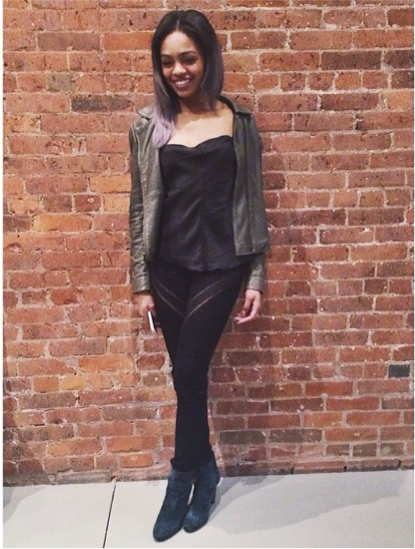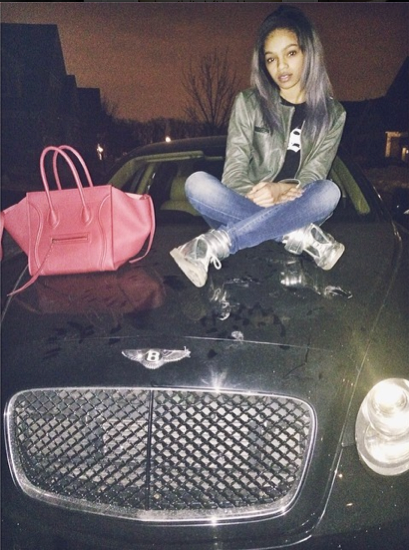 Fab.
Photos: Selah's IG & Twitter/LaTavia's IG
YES GAWD: Romeo Miller Lands Leading Role In Stripper Flick "Chocolate City"
Posted: 30 May 2014 07:17 AM PDT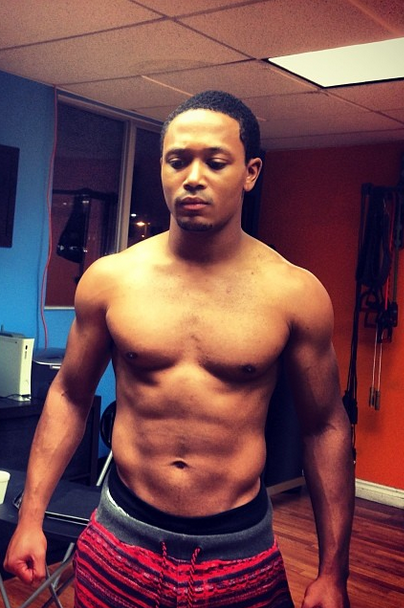 Romeo and Eurika Pratt are the newest cast members announced for the upcoming stripper film "Chocolate City." More inside...
Last week we told you that Michael Jai White and Tyson Beckford would be stripping down to their g-strings for the upcoming exotic-dancing themed movie "Chocolate City". And now the newest leading man has been announced....Romeo. Miller
As shown above, Jumping The Broom star Romeo definitely has the body to pull-off the black version of "Magic Mike," where he'll play "Devin", a young college student who's lured into the world of male exotic dancing to pay the bills.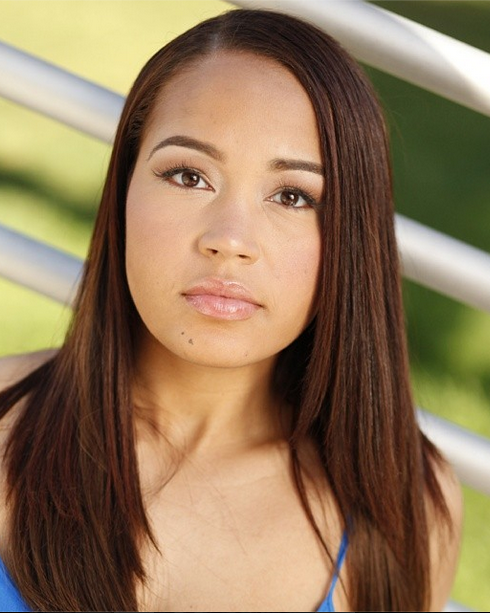 Newcomer Eurika Pratt, who last starred in the all-female western Gang of Roses 2, has been cast as Carmen, the girlfriend whose relationship with Devin becomes strained by his new career. Jean Claude LaMarre (Color of the Cross) is at the helm of the flick and production is slated to begin at the end of June in L.A.
We're eagerly anticipating the dance sequences. Like, twiddling thumbs and ish already....
Photos via Romeo's Instagram/Eurika Pratt

Aretha Franklin RECEIVES Honorary Doctorate From Harvard, SINGS National Anthem + OWN Set To Air Maya Angelou TRIBUTE
Posted: 30 May 2014 06:16 AM PDT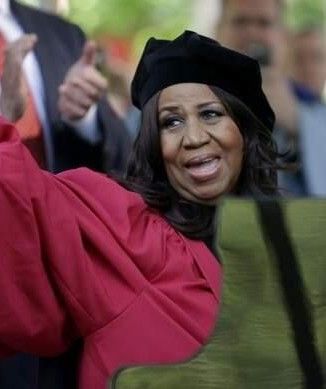 Aretha Franklin received an honorary doctorate from Harvard University while OWN announced a tribute to Maya Angelou. More inside...
The Queen of Soul, Aretha Franklin, was honored at Harvard University this week and received an honorary Doctor of Arts degree at Harvard University's 2014 commencement.
For the record, Aretha has received honorary doctorates in music from Princeton University, in 2012; Yale University, 2010; the Berklee College of Music, 2006; the New England Conservatory of Music, 1995; and the University of Michigan, 1987. She also received an honorary Doctor of Humane Letters degree from Wayne State University in 1990 and an honorary Doctor of Law degree from Bethune-Cookman College in 1975.
In addition to receiving her degree, Aretha opened up the ceremonies by singing the national anthem. Of course.
Watch Aretha Franklin sing the National Anthem:
On television: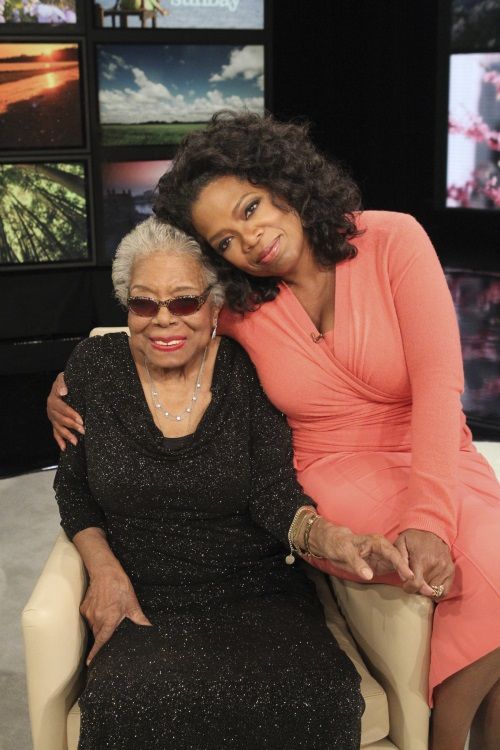 OWN: Oprah Winfrey Network will air a special tribute in memory of Oprah's mentor Dr. Maya Angelou with encore presentations including "Super Soul Sunday, "Oprah's Master Class," "The Oprah Winfrey Show," and the network premiere of "Oprah Winfrey's Legends Ball" this Sunday, June 1 from 5 p.m. – 10 p.m. ET/PT on OWN.
In a network statement, Oprah spoke about Dr. Angelou,
"I've been blessed to have Maya Angelou as my mentor, mother/sister, and friend since my 20's. She was there for me always, guiding me through some of the most important years of my life. The world knows her as a poet but at the heart of her, she was a teacher. 'When you learn, teach. When you get, give' is one of my best lessons from her.
She won three Grammys, spoke six languages and was the second poet in history to recite a poem at a presidential inauguration. But what stands out to me most about Maya Angelou is not what she has done or written or spoken, it's how she lived her life. She moved through the world with unshakeable calm, confidence and a fierce grace. I loved her and I know she loved me. I will profoundly miss her. She will always be the rainbow in my clouds."
We're sure it will be one of the most heartfelt tributes on the air...
Photos via OWN/Getty/AP
WALK A MILE IN BLUE'S SHOES: Beyoncé, Blue (In Mommy's Shoes) & Hov Share Personal Stash Of Pics From Hamptons VACAY
Posted: 30 May 2014 05:30 AM PDT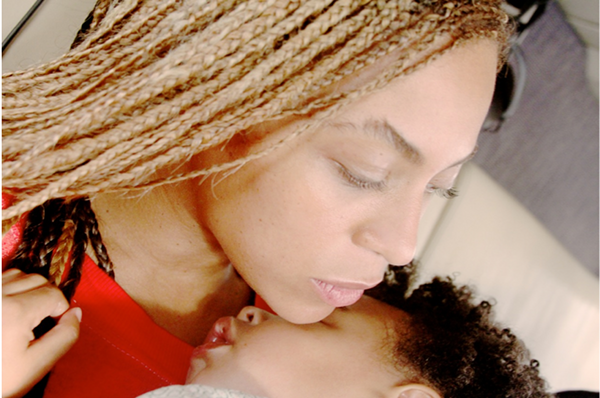 Beyoncé is giving us a sneak peek inside the Carter family vacay in the Hamptons this past Memorial Day Weekend. Check out Blue Ivy rocking mommy's shoes, tennis time, Jay's bike ride and more....
Looks like baby Blue was content in mama Bey's arms during their recent vacay. The duo posted pics cuddled up, by the pool, and Blue trying on a pair of stiletto pumps we sure mom will give to her one day: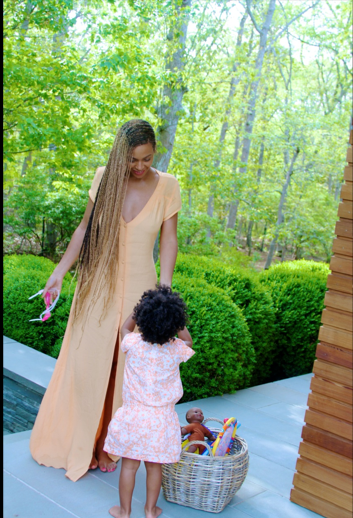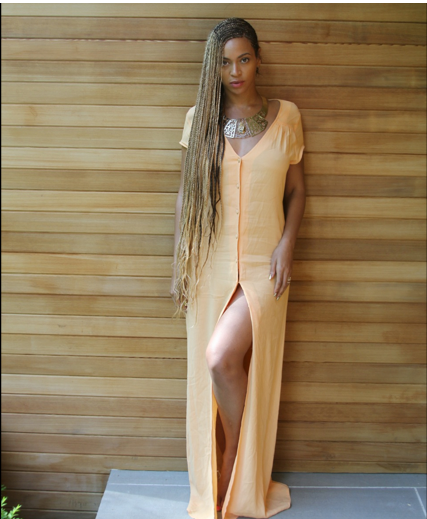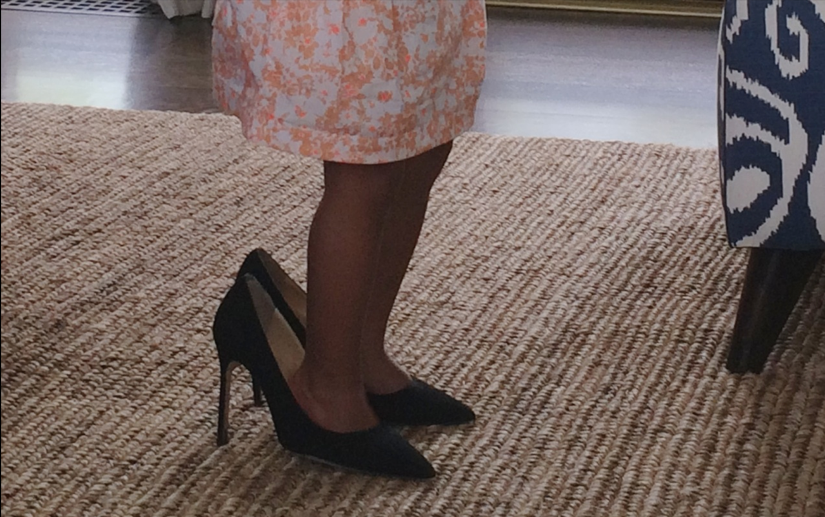 Cute!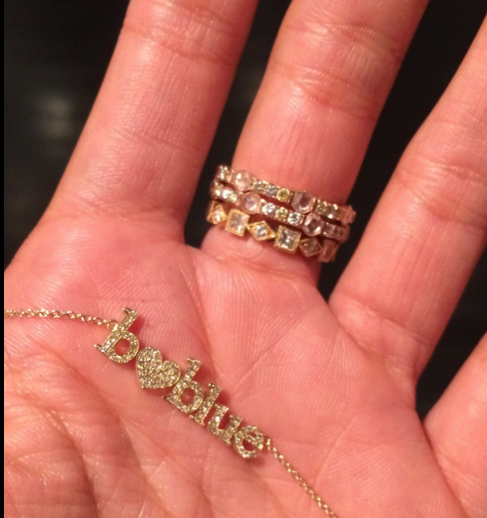 Jay was caught sleeping on the plane ride in, then riding a moped around their summer home: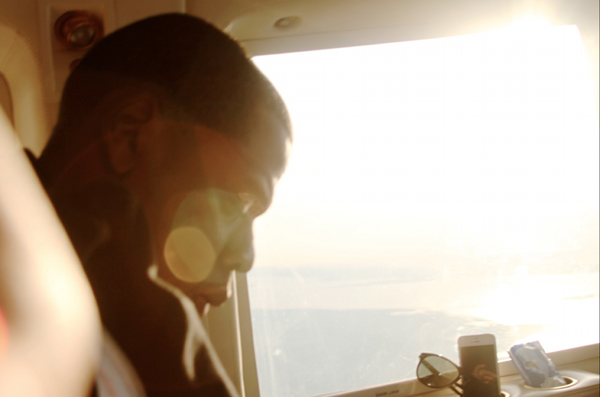 In case you were wondering about the golden decal on Bey's nails: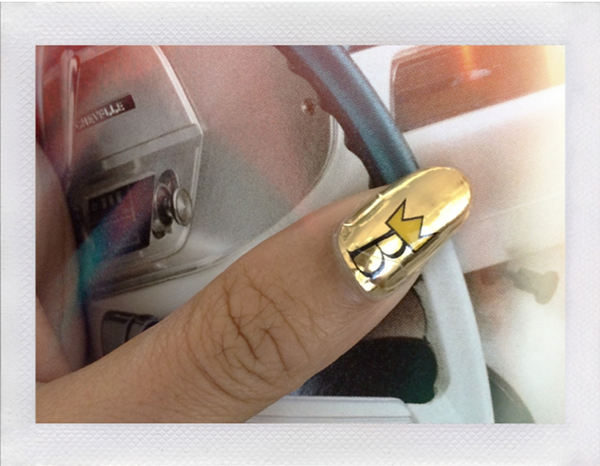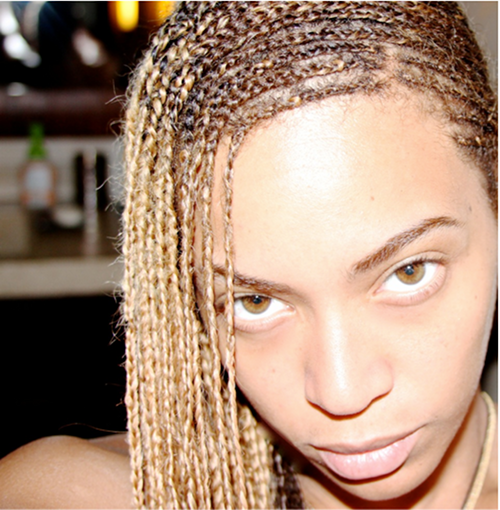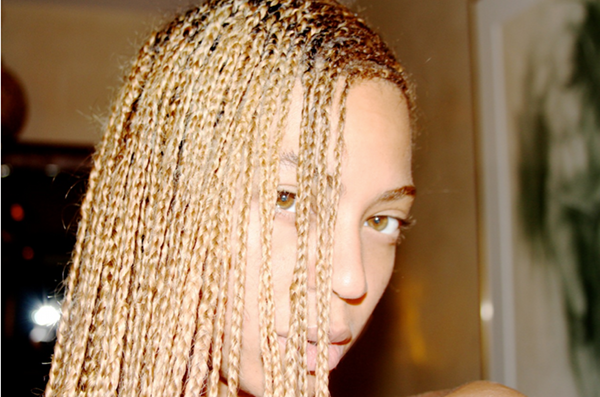 Fab times with the Carters. The couple's On The Run tour kicks off June 25th in Miami.
Photos: Beyonce's Tumblr
PHOTOSHOOTS: Lauren London As The Face Of Capricorn Clark's "Owners" Clothing Line
Posted: 29 May 2014 03:00 PM PDT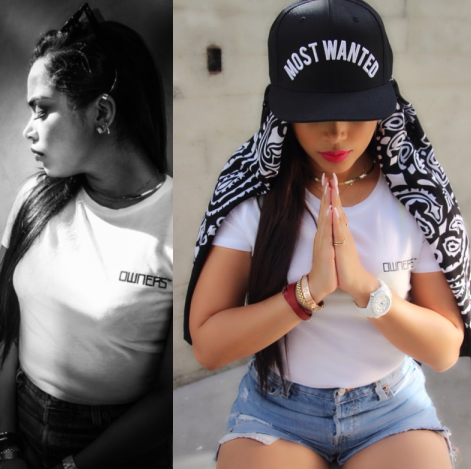 "The Game" star Lauren London has signed on as the face of her good friend's "Owners" clothing label. See pics from her first photoshoot for the brand inside...
Lauren London is using her good looks to help launch the new clothing label of her BFF Capricorn Clark.
Capricorn, who appeared on "I Want To Work For Diddy 2" and the former Global Brand and Viral Marketing Director for Sean Combs Enterprises has created her own clothing label "Owners". And based on the press release, the "Owners" brand statement "Ne Plus Ultra" means "The highest point of excellence, achievement - The most profound degree as condition or quality".
So check out Lauren achieving fabness below: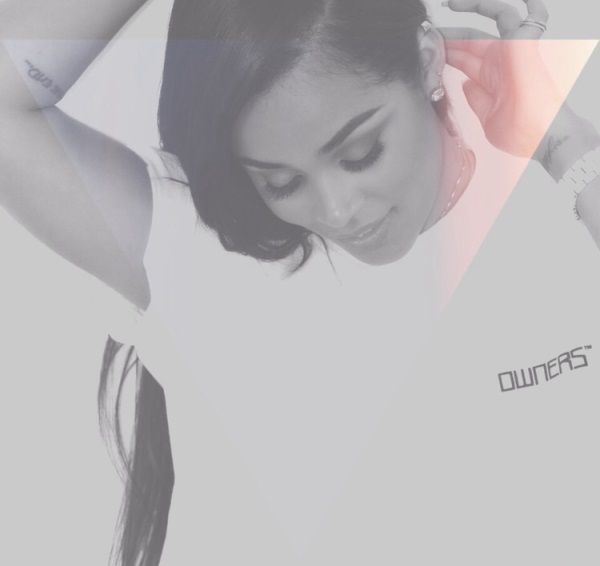 You feeing this?
BONUS:
Watch Lauren discuss her style above.
Photos via Lauren London Instagram
Brandy, Eva Marcille, Angela Simmons, Tracee Ellis Ross & More Laugh It Up At Russell Simmons' Comedy Show In Hollywood
Posted: 29 May 2014 01:04 PM PDT
Russell Simmons still has the Wednesday funny on lock with his live comedy show in L.A. This week brought out Brandy, Eva Marcille, Angela Simmons, Karrueche, Tracee Ellis Ross, Steve Rifkind and many more. Peep their pics inside….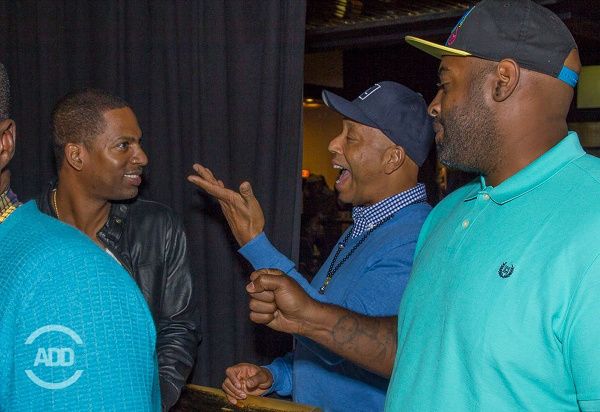 Last night was full of laughs at Russell Simmons' All Def Digital Comedy Live show, hosted by funny man Tony Rock.
The event was packed with a handful of YBF celebs such as Brandy, model Eva Marcille, Chris Brown's boo Karrueche, TOTAL singer Keisha Epps, actress Tracee Ellis Ross, comedian Mark Curry, video vixen/rapper Lola Monroe and Diddy's son Quincy. They all trekked it to The Chinese Mann Theatre in Hollywood for an evening of good drinks and good times with fab people.
Peep the flicks: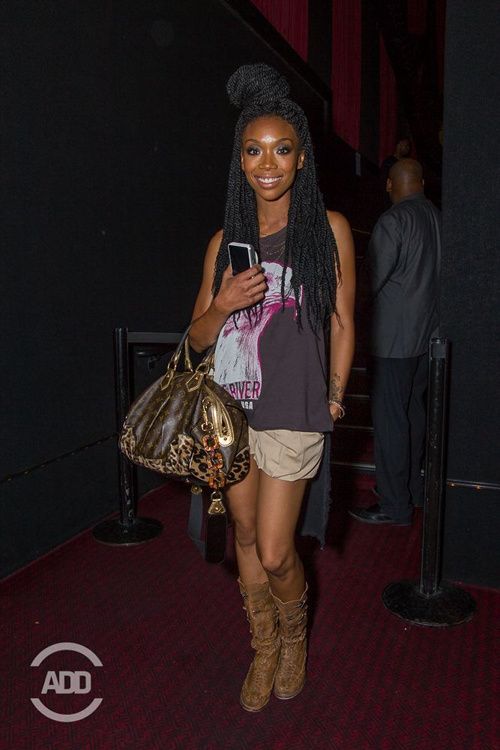 Brandy has been out-and-about lately looking fabulous after she and fiancé Ryan Press called it quits. She hit the scene in a cute laid back look, giving us Moesha tease with these cute braids.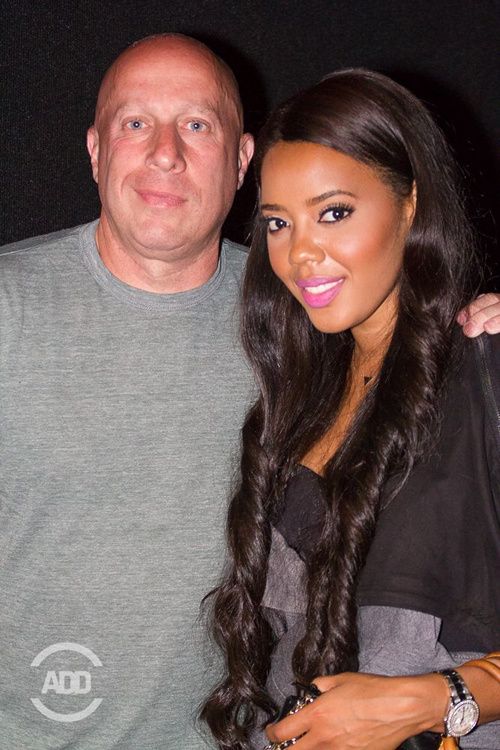 Fitness fanatic Angela Simmons came out to support her uncle, snapping a pic with Steve Rifkind. She posted on IG, "Hanging with my uncle !! @uncle_rush !! Always great times #LA"
After responding to VH1 for labeling her a notorious side chick, Karrueche Tran relieved some stress with her girls.
In a rare appearance, Brandi's bestie and Omar Epps wife Keisha Epps came out to celebrate her birthday. Happy Birthday Keisha!
Eva Marcille (who has been a regular at the Russell's comedy shows) is still living it up despite all the public messiness between her and her daughter's father Kevin McCall. She posed it up alongside Brandy, rapper Lola Monroe and friend.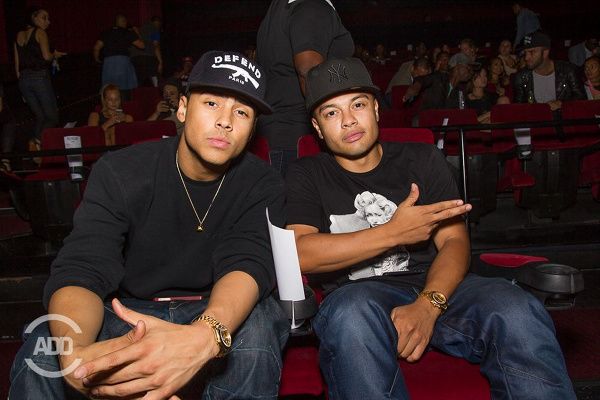 Diddy's son Quincy came out for some laughs.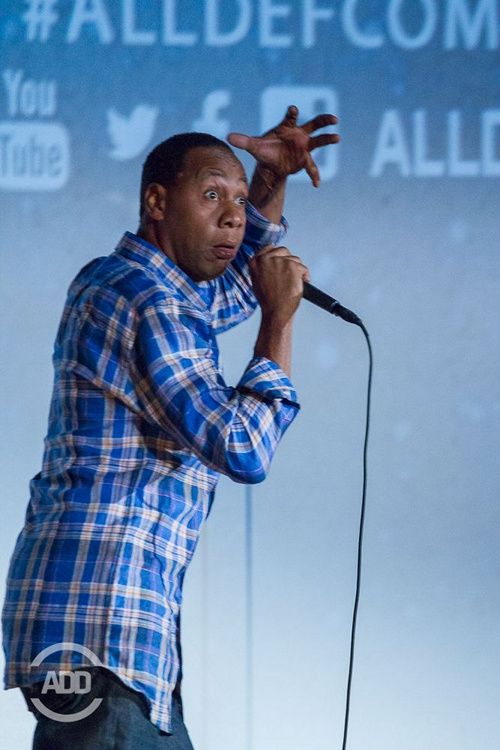 Comedian Mark Curry bought the funnies on stage.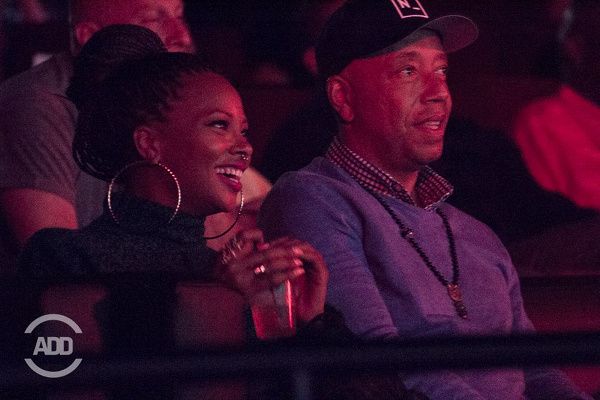 And Tracee Ellis Ross was spotted cracking up at the jokes of the night: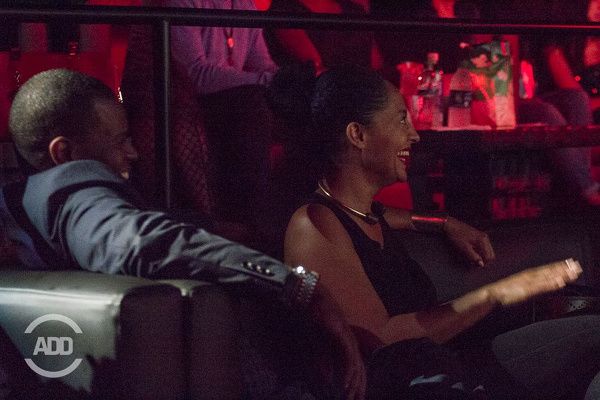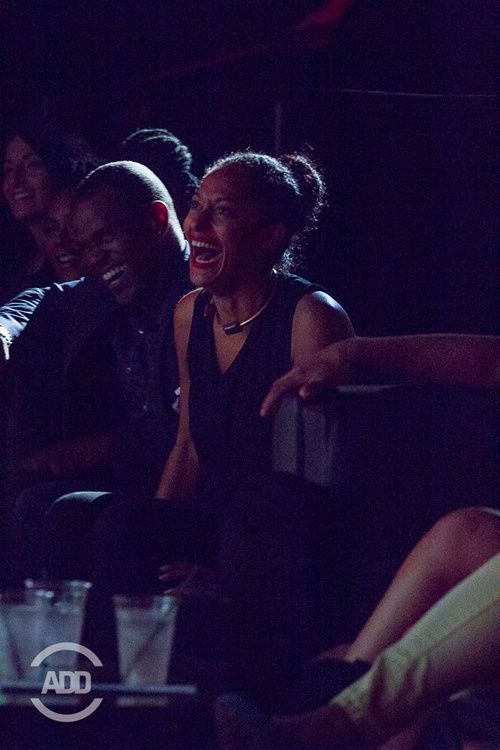 Fun times!
Photos: Kassanova of The Brand Group LA
Laverne Cox LANDS "TIME" Cover, Opens Up About BULLYING And TRANS PEOPLE + NeNe Leakes DEMANDS A RAISE Of Her Alleged $1M "RHOA" Salary
Posted: 29 May 2014 11:58 AM PDT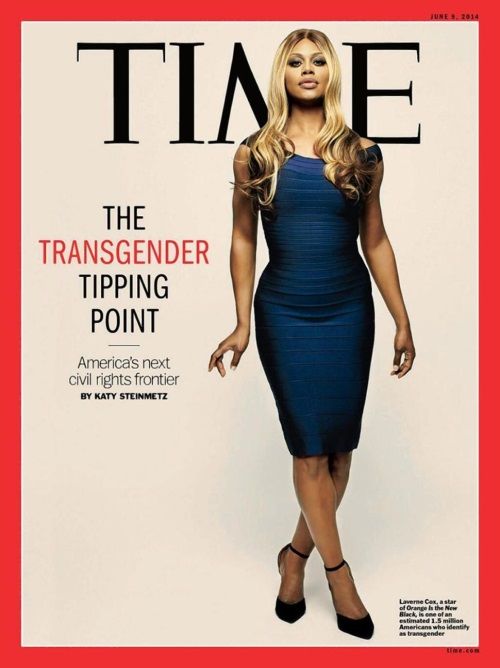 Newly dubbed transgender icon, Laverne Cox, covers TIME magazine where she opens up about the pains of being bullied and transgender politics. Read interview highlights inside and get the deets on NeNe Leakes' "RHOA" raise requirements.
On the heels of their controversial Beyonce cover (which was 1 of many other covers of the Most Influential issue), TIME magazine follows up with another cover story that will get Americans talking. "Orange Is The New Black" star Laverne Cox covers the latest issue of the magazine that addresses the plight of Transgender people. Inside, Laverne opens up about her own journey to self-acceptance and open some old wounds from childhood. Highlights:
Are there any particular instances of bullying that stand out in your memory?

There was this one instance in junior high when I had gotten off the bus and I was chased by a group of kids, which was, you know, pretty normal. They couldn't really bully me on the bus because the bus driver could see in the rearview mirror, and that wasn't allowed. But the second we got off the bus, they would try to beat me up. So I'd have to start running, immediately. So that day I was running for my life, basically, and four or five kids caught me. They were in the band. And I remember being held down and hit with drumsticks by these kids. And a parent saw it, the parent of some other student, and called the principal and the principal called my mother and my mother found out about it.

Is there a moment or time you remember first feeling like you might be transgender?

I tell this story about third grade. My third grade teacher called my mom and said 'Your son is going to end up in New Orleans wearing a dress.' Up until that point I just thought that I was a girl and that there was no difference between girls and boys. I think in my imagination I thought that I would hit puberty and I would start turning into a girl.

The people out there in America who have no idea what being transgender means, what do they need to understand?

There's not just one trans story. There's not just one trans experience. And I think what they need to understand is that not everybody who is born feels that their gender identity is in alignment with what they're assigned at birth, based on their genitalia. If someone needs to express their gender in a way that is different, that is okay, and they should not be denied healthcare. They should not be bullied. They don't deserve to be victims of violence. … That's what people need to understand, that it's okay and that if you are uncomfortable with it, then you need to look at yourself.

Why do you think that makes people so uncomfortable?

We live in an uncertain world and we want to believe that what a man is and what a woman is–I know that. And people don't want to critically interrogate the world around them. Whenever I'm afraid of something or I'm threatened by something, it's because it brings up some sort of insecurity in me. I think the reality is that most of us are insecure about our gender. They think, 'Okay, if there's this trans person over here, then what does that make me?' We want to just coast along in a belief system that makes us feel secure, because we are a culture, as Brene Brown would say, that is intolerant to vulnerability. And if we are in a position where we have to begin to question this very basic idea of 'A man has a penis and a woman has a vagina,' then that's a lot of vulnerability.

Where is America when it comes to the acceptance of trans people?

We are in a place now where more and more trans people want to come forward and say 'This is who I am.' And more trans people are willing to tell their stories. More of us are living visibly and pursuing our dreams visibly, so people can say, 'Oh yeah, I know someone who is trans.' When people have points of reference that are humanizing, that demystifies difference. Social media has been a huge part of it and the Internet has been a huge part of it, where we're able to have a voice in a way that we haven't been able to before. We're being able to write our stories and we're being able to talk back to the media … We are the reason. And we are setting the agenda in a different way.
Read the full interview here. Laverne's TIME cover is available now. And she is looking FABULOUS.
BONUS:
Watch Laverne give advice to a bullied child.
Behind-the-scenes
In other entertainment news...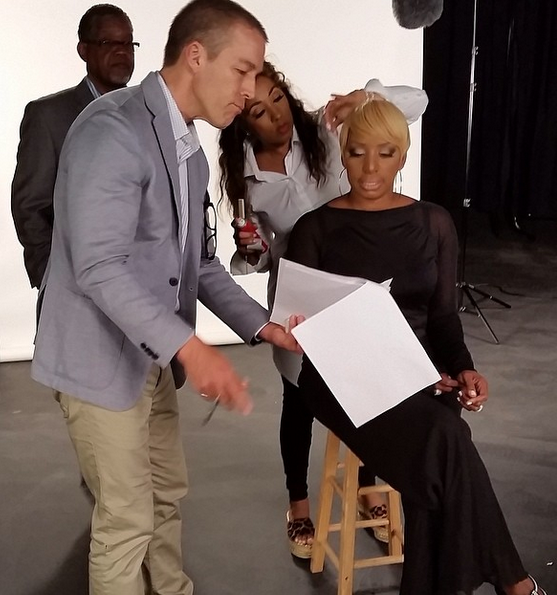 Last year, we told you that NeNe Leakes reportedly commanded $1 million a season on "RHOA". Now she's telling Life & Style that she wants a raise.
"All of us deserve a raise," NeNe, who allegedly makes $1 million per season, tells the mag. "I haven't asked for more money yet, but I damn sure plan to!"
Even if NeNe does get a raise, she's not necessarily happy about how season 6 played out. You'll recall she battled ex-bff Cynthia Bailey, former friend Marlo Hampton and troublemaker Kenya Moore.
"Everybody has been invited back, but I don't know exactly what I'm doing. This past season was very dark and toxic; there was a lot of negativity. I just don't want to work with so much negativity."
Are you TEAM NENE?
Photo: Nene's Instagram
VIDEO FAB: Miguel's "Simplethings" Video
Posted: 29 May 2014 09:40 AM PDT
Miguel just dropped his brand new video for his latest single "Simplethings". Check it inside with his "Real Housewives" star leading lady...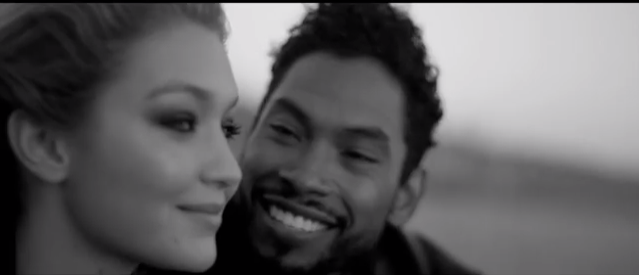 Miguel's track "Simplethings" appears on the "Girls" soundtrack Vol. 2 for the hit HBO show. And now, three months after its release, the Prince-like singer and performer has dropped the black & white visuals for the track.
Miguel brought on GiGi Hadid, the model daughter of "Real Housewives of Beverly Hills" star Yolanda Foster and multimillionaire real estate mogul Mohamed Hadid, as his leading lady.
Check out the artistically beautiful video below: