---
Beyonce Spotted Filming In New Jersey -- Kelly Rowland, Michelle & Solange Also Reportedly On The Set For Michelle's New "Say Yes" Video
Posted: 21 May 2014 09:26 AM PDT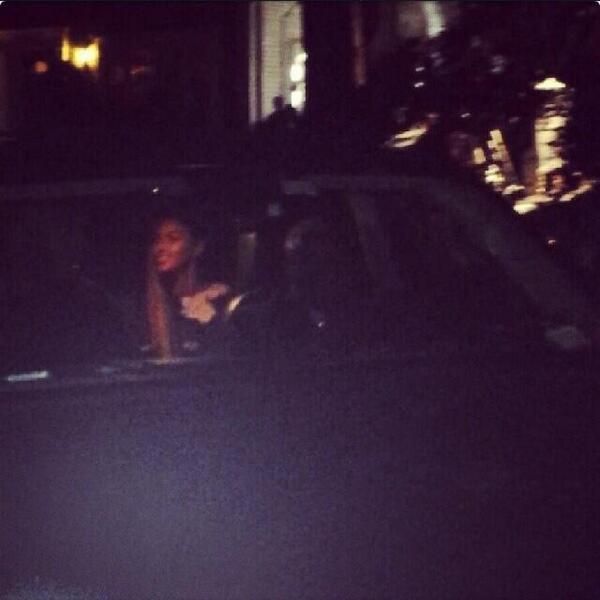 It's blurry, but it's her. Folks in Maplewood, New Jersey lost their minds last night when Beyonce popped up to shoot a video. Hundreds of people flocked to the scene screaming their heads off, and folks documented it all over social media.
We've also learned what she was filming. And it involves her Destiny's Child gals and her sis Solange. Deets inside...
Last night in Jersey, Beyonce was spotted in her black SUV leaving a set after filming a secret project. But it's not that secret. We've learned that Kelly Rowland, Michelle Williams and Solange were also on the set. And it was a shoot for Michelle's upcoming video for her song "Say Yes" (which MAY actually be the song she's performing everywhere lately called "When Jesus Say Yes") off her new album titled, for now, Journey To Freedom. Beyonce and Kelly MAY be featured on the track as well in remix-style.
The song is an uptempo inspirational gospel record, and according to the casting call info, the video will have different storyline threads running throughout it along with a backyard celebration.
Pics of Beyonce's trailer are all over Twitter, and police had to come in to do crowd control when ish got a little cray. But she did roll down her window to say hit the crowd while she left.
Fun times.
The Randomness:
1. Apparently, cyber pimping is real. Twin brothers in Chicago have been arrested...again...for running a prostitution ring via Facebook and other social media. STORY
Photos/Video: Jadelle_Dior/TheBeyHive's Twitter
ON THE SET: EJ Johnson FILMING "#Rich Kids Of Beverly Hills" + Tyrese Gibson & Ludacris SHOOTING "Fast & Furious 7" In Malibu
Posted: 21 May 2014 08:45 AM PDT
EJ Johnson, Tyrese and Ludacris were on the set of their upcoming Hollywood projects. Find out what they were shooting inside...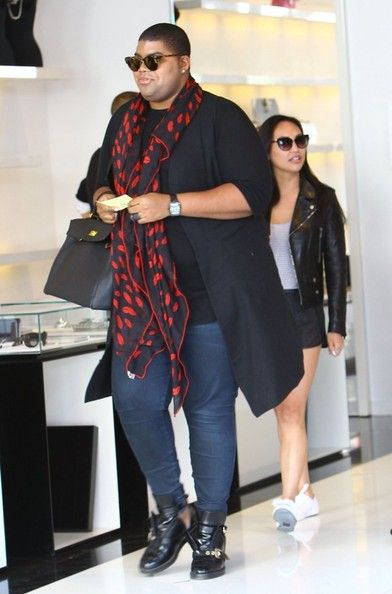 EJ Johnson was spotted decked out in designer gear and his Birkin while shopping on Robertson Blvd with co-star and multi-million dollar heiress Dorothy Wang yesterday.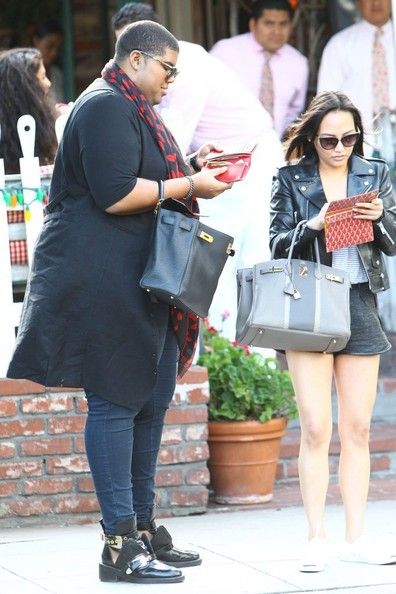 The pair were filming scenes for the second season of our guilty pleasure, E!'s "#Rich Kids Of Beverly Hills."
EJ, who'll play a larger role on the show this upcoming season even while attending NYU, also signed an overall deal with E! where he will make appearances on a variety of the network's programs including Fashion Police and E! News.
In Malibu....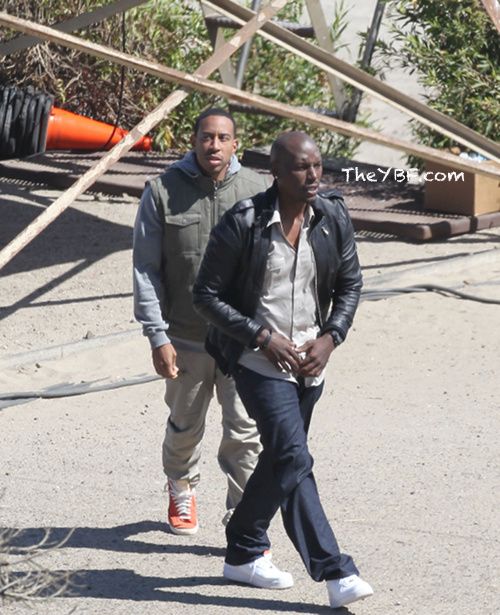 Tyrese Gibson and Ludacris were seen filming scenes for the movie 'Fast & Furious 7' in Malibu.
During one of their breaks, Vin Diesel was surprised on set by his kids, who happily posed for pics with Tyrese and Luda.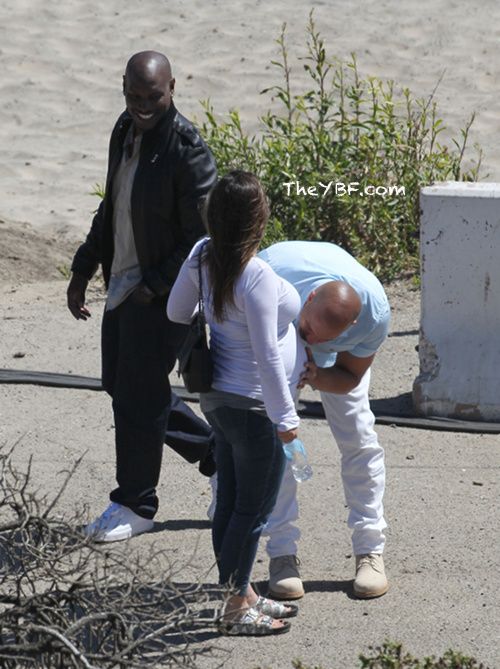 We're excited to see that "F&F 7" has resumed filming. Now, Ty and Luda can stop"claiming" poverty in court when it comes to their child support payments.
Photo Miguel Aguilar/PacificCoastNews/FameFlynet
GROUPIE TALES: NFL Draftee Odell Beckham Jr. SLAMS Woman Claiming To Be His Fiancée That He Cheated On, Woman Claims NFL MADE Him Say He Didn't Know Her!
Posted: 21 May 2014 07:46 AM PDT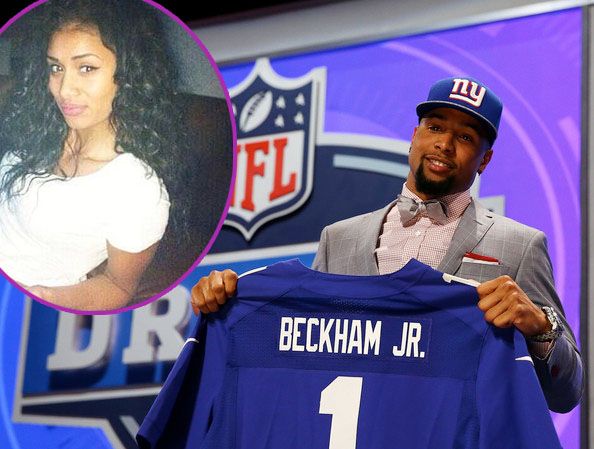 Let the games begin! A woman is already making claims that she is draft pick Odell Beckham Jr.'s fiancée and dishing on alleged details of their relationship. Problem is…Odell claims he doesn't even know the woman! Deets inside…
The ink isn't even dry on his contract yet and NFL draftee Odell Beckham Jr. is already speaking out against groupie tales. Odell was drafted in the NFL during the first round recently, signing a four-year $10.4 million contract with the New York Giants, including a $5.9 million signing bonus.
Erica Mendez (below) is telling anyone who will listen that she is the secret fiancée of the Giants rookie. Her people even reached out to us...several times...to "give us the scoop", but we passed.
But now, she's taken things to a new level that has now sparked NFL security to get involved.
In an alleged interview with RadarOnline, she made claims that the 21-year-old football star cheated on her, making a love child with another woman and that she walked in on him having a threesome with strippers!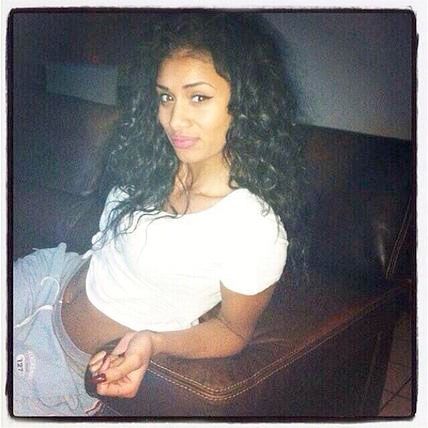 A little back story on Erica…she is a self-proclaimed model and entrepreneur from Houston, Texas who is currently working on her own lip gloss line, a memoir and opening her own boutique. She has made claims that she and Odell have been in a relationship since 2010 and although he may have cheated, they are working on their relationship and plan to wed.
Erica has been shopping her story around for quite some time…trying to expose Odell but according to him, he doesn't even KNOW this chick.
In a statement to the NY Post the Giants rookie said,
"The entire story is fabricated. I have never been engaged. I don't have any children. And I have never met this person who is making these claims."
He also took to his Twitter to deny the allegations made by Erica tweeting:
Foolish if u belive tht... It's pure fiction

— Odell Beckham Jr (@OBJ_3) May 20, 2014
A spokesperson for the Giants requested the NFL begin a investigation to find out who is making up these fabricated stories saying,
"The organization has contacted NFL security to help investigate the matter.''

But not so fast. Erica says she actually DIDN'T make all these accusations. But she does maintain they had a personal relationship.
We reached out to Erica's rep for comment and this what she had to say:
"I would like to personally reiterate that I have never spoken to Radaronline.com, nor did I have a sit down interview with them. The slanderous story posted by them about my personal relationship with Odell Beckham is vastly inaccurate, to say the least. Blatant lies are riddled throughout the story. I have never walked in on Odell in any sexual situation, nor did he ever father an outside child. The alleged text message conversation between Odell and I is completely false. I have no knowledge of who created these false text messages. This story has undoubtly been pieced together by Radaronline.com, along with perhaps groupies, then added to for more hits on the site. I am completely dishearted by this turn of events and it has placed a toll on Odell and I's personal relationship. I have a deep love for the Beckham family and I'm truly disgusted by the claims Radaronline.com has made against me, which I will be taking legal action against."
When we asked why Odell says he's never even met her before, Erica's rep said...The NFL made him say that.
"Decision [was made] by the Giants, as everyone was completely taken off guard by the situation."
The damn INK isn't even dry on this dude's contract and it's already some foolywangery popping off....
Photos: Getty/Erica Mendez Website
Nicki Minaj's "Pills N Potions" Track + TEAM Usher's Josh Kaufman Wins "The Voice"
Posted: 21 May 2014 07:07 AM PDT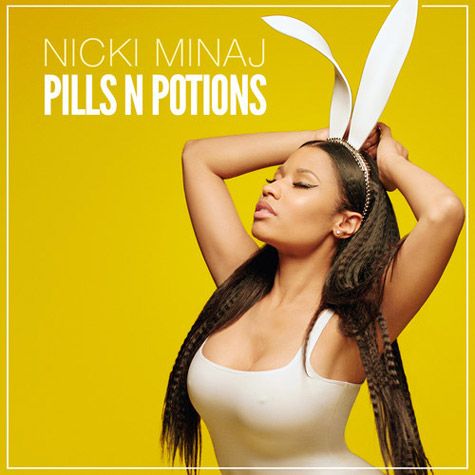 Nicki Minaj has released "Pills N Potions" as the third buzz single from her upcoming album. Listen to the lush ballad inside and watch Josh Kaufman (Team Usher) win NBC's "The Voice."
Previously, we posted Nicki Minaj's "Pills N Potions" cover art and now we have the full track. Produced by Dr. Luke ("Va Va Voom") and co-written by Ester Dean, the ballad will appear on Nicki's upcoming third album The Pink Print. She told Rap-Up TV,
("Pills N Potions") "It feels very uplifting and it feels very soulful. It's a great, I feel, indicator of what The Pink Print will feel like in terms of the storyline of that song."
She also said about the album....
"The Pink Print will remind people why they fell in love with Nicki Minaj. And I think that needs to be done."
Listen to "Pills N Potions"
In other music news.....
Soulful crooner Josh Kaufman is the latest winner on NBC's "The Voice." Representing Team Usher, he spoke about the victory during a post-show interview ,It was a lot of nerves and heart-racing and it felt like forever."
Among the performances, Usher's team member hit the stage with Robin Thicke to perform "Get Her Back." Watch it here.....
Congrats Usher!
Photo via Usher's Instagram
EXCLUSIVE DETAILS: Meet The Cast Of T.I.'s New OXYGEN Series "Sisterhood Of Hip Hop"
Posted: 20 May 2014 04:24 PM PDT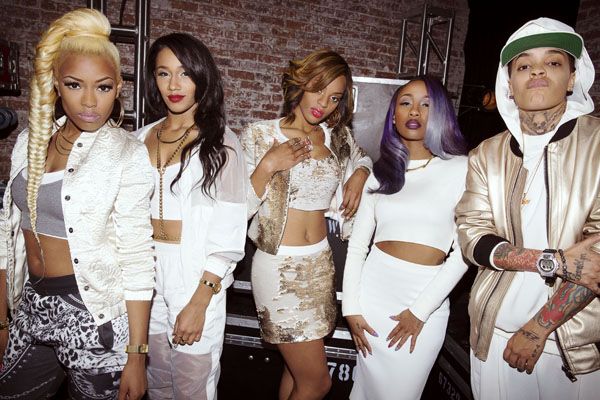 We told you earlier T.I. was producing a new OXYGEN series titled "Sisterhood Of Hip Hop," and now we have the official cast and promo pics for the new reality show. Get familiar with the new ladies of Hip Hop inside…
After much success with his own "Family Hustle" reality show on VH1, T.I. is venturing out on a new project titled, "Sisterhood of Hip Hop." We were skeptical about this upon first hearing about it. But maybe it MIGHT just work....
Tip will be executive producing the new OXYGEN reality series that will follow female hip-hop artists including former Crime Mob member Diamond, NY raptress Nyemiah Supreme, Pharrell's female artist Bia, openly gay female rapper Siya and Florida raptress Brianna Perry.
The show will follow the ladies as they maneuver in a male-dominated industry proving they can hold their own against the best of the best. And we will also get a sneak peek into the ladies' personal lives as they try to find a balance between their career and their private life.
Peep the ladies' press photos and bios below:
Diamond enjoyed the sweet taste of success at age 14 with her former outfit, Crime Mob, whose track "Knuck If You Buck" went platinum in 2004. Signed to King Of Crunk mentor Lil Jon's label BME, the group's success continued with the singles "Rock Yo Hips ft Lil Scrappy" and "Stilettoes". Since leaving her former crew in 2007 to strike out on her own, she has worked with hip hop luminaries such as Ludacris, Trina, Eve, Nikki Minaj, Waka Flocka Flame and Gucci Mane. Her singles "Lotta Money" and "Loose Screws" left enough of an impression to make her a nominee for Best Female Hip Hop Artist at the 2011 and 2012 BET Awards. In 2014, she signed to Polo Grounds Music, joining a roster that includes Pitbull & A$AP Rocky, and with the release of her debut solo album this year, Diamond hopes to climb back to the top of the charts, a decade after Crime Mob made waves in the hip hop scene.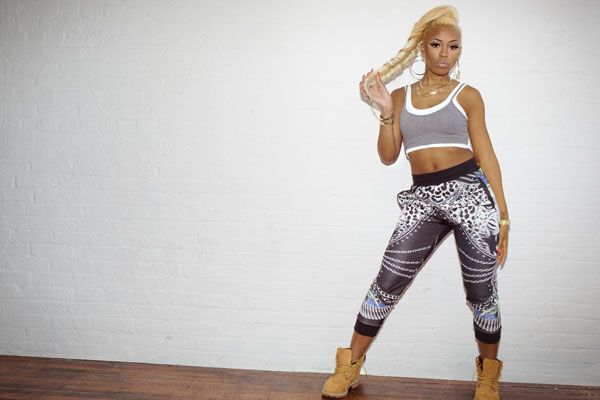 Jamaica, Queens native Nyemiah Supreme began her career in the shadows of such well-known acts as Chris Brown and Lil Mama, as a back-up dancer. After high school, she spent a year and a half working as Juelz Santana's intern, where she got to see some of hip hop's most notable names drop beats and rhymes in a studio setting. Inspired by her experience and a serendipitous encounter with Jim Jones, she got a break when she was asked to step up to the mic on Jones' single "Everybody Jones." A few days before Christmas in 2012, Nyemiah had a late night chance studio meeting with super producer Timbaland. He put her on the spot to write a few verses and from there Timbaland took her under his wing. Today, Nyemiah has two mix-tapes under her belt, a new EP, and more than 500,000 views on her YouTube video. She released her single, "Rock 'n' Roll" with Timbaland appearing on the hook, handling the production, and appearing in the video back to back with Nyemiah. A former background dancer thrust to the foreground, Nyemiah Supreme stands a serious chance of having a career that lives up to her bold moniker but has a lot to prove to herself, her mentor and her fans.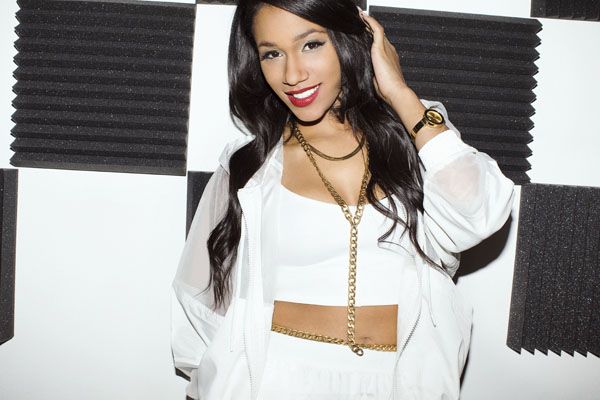 A newly breaking artist from Miami who sacrificed everything to follow her dreams and better learn her craft from Famlay and Pharrell. Bia is the new girl on the scene. Ever since she was in a life-threatening motorcycle accident, Bia has taken life and opportunity by the bullhorns and refused to let go. She's dropped everything for her music and is confident it will pay off. Being on Pharell's team has allowed her to be in the right place at the right time landing placements with TI, Jennifer Hudson, and Usher. Although she has gained the respect of Pharell's co-sign, Bia knows that all eyes are on her and she's got to deliver. Rarely do you get more than one shot – especially as a female emcee in this industry.
Born in California and raised in Bed-Stuy, a legendary Brooklyn hotbed of influential hip hop music, Siya overcame many challenges early on including a drug-addicted mother and incarcerated father, as well as her own run-ins with the law. Siya's true support came from her grandmother who took her in, but also from the streets of Bed-Stuy. Music became an outlet for her and after moving to Atlanta to pursue her dream, she eventually built a rep for herself and caught the attention of many major labels and well-known artists. While some people in the industry were afraid of how an openly gay female rapper would fit in the genre, Siya remained determined and refused to compromise who she is, always staying true to her own unique voice and style. One of Complex magazine's rappers to watch out for in 2012, word around the industry is that Siya is the next big thing.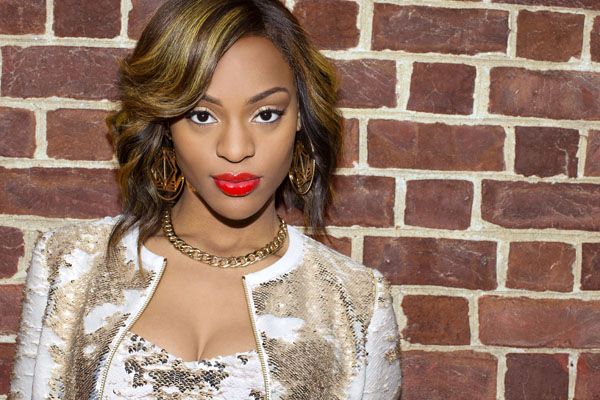 Brianna Perry has been around the music business for as long as she can remember and is ready to show the world what a lifetime of hip hop education can do for your career. Brianna's skills have been recognized by top artists like Beyonce, Trina and Missy Elliot and she's been praised by press outlets such as The New York Times, Time Magazine, Complex, Vibe, The Source, XXL, and The Miami Herald for her unorthodox style. With her debut album Brianna is going to do more than tell the world what she is capable of, she is going to show them. The gorgeous MC has charisma, style, and even dance skill to go along with her lyrical talent. Describing her own music as "refreshing, young and relatable to her fans," Brianna is restoring innocence to the female rap game and she refuses to compromise the femininity and the edge she needs to survive in today's hip hop world.
Will you be tuned in? The show airs later this year.
Photos: Oxygen
MODEL BEHAVIOR: Chanel Iman Gets FIERCE For Harper's Bazaar Russia June 2014 Cover + Vivica Fox Gets Fab In BTS Photoshoot For Hair Line Campaign
Posted: 20 May 2014 04:22 PM PDT
Summer is approaching and it's getting hot...model hot that is! SI swimsuit model Chanel Iman got fab for the June 2014 cover of Harper Bazaar's Russia issue. See her spread and behind the scenes pics of Vivica A. Fox getting her sexy on inside…
A$AP Rocky's rumored fiancée Chanel Iman is heating up the magazine circuit with her new cover for Harper Bazaar's Russia June 2014 issue. Shot by Alexander Neumann, the supermodel chick rocked an array of printed and textured gowns as she delivered some model tease in her hot new spread.

Check out her fabness below: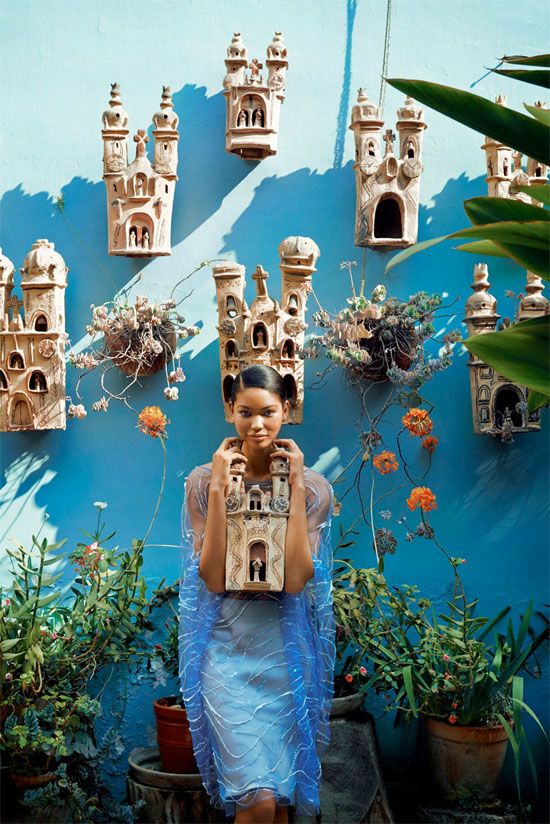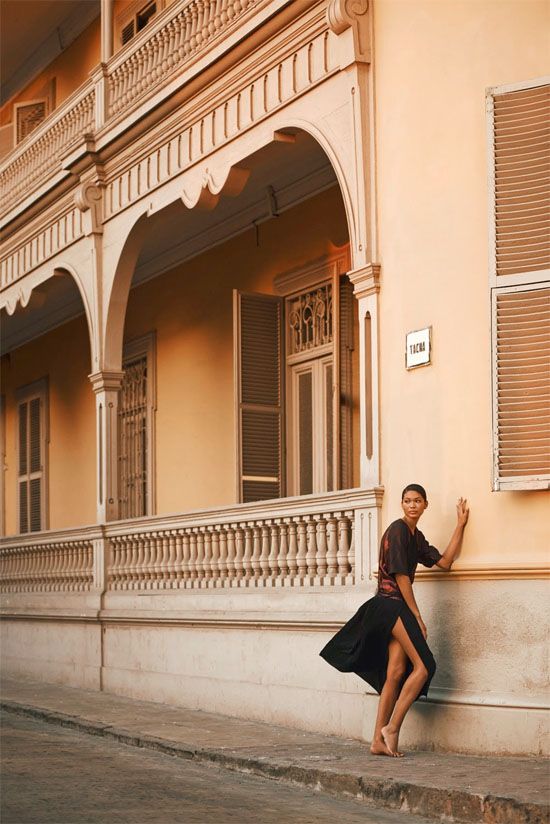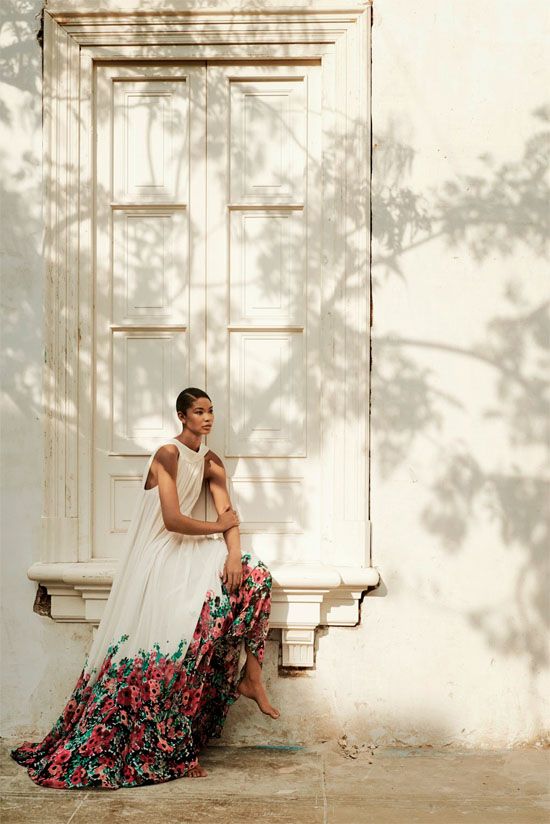 Gorgeous.
And in another photoshoot...
Vivica A. Fox served up some model behavior in an exclusive behind the scenes look during a photoshoot for her hair collection campaign. Celebrating five years in the hair industry, The Vivica Fox Hair Collection offers quality and luxurious wigs, weaves and extensions for every woman.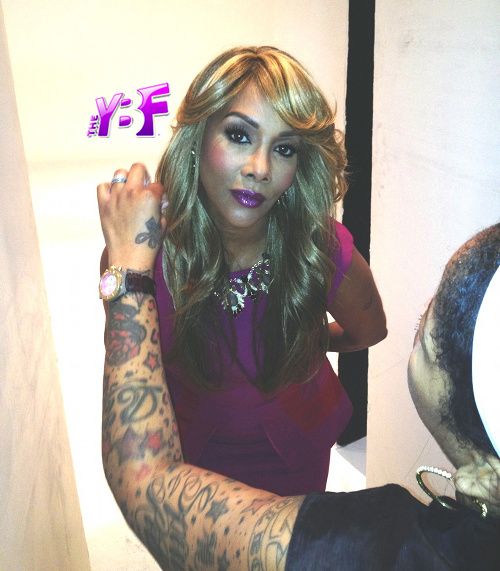 Vivica has been keeping busy with her business ventures and acting career. She will be starring in SYFY's cult film Sharknado 2: The Second One this summer.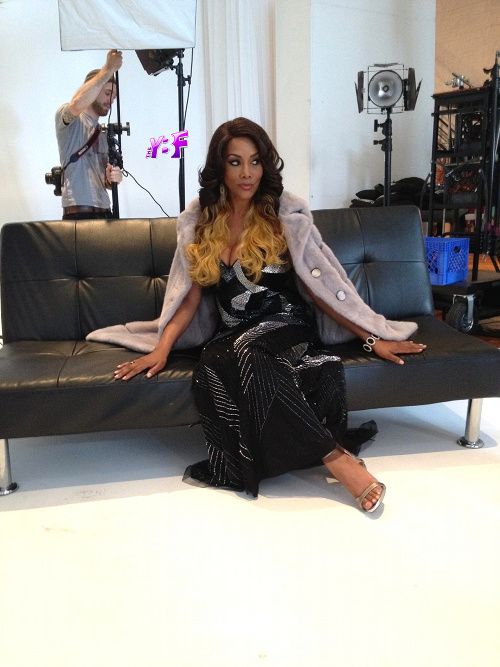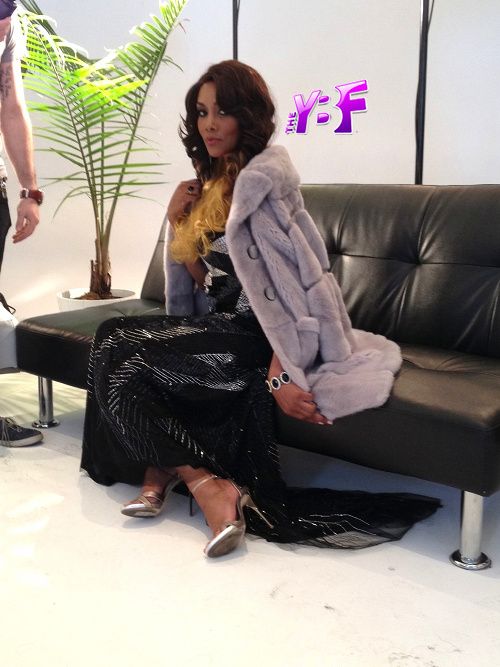 And as you probably already know, she will also be starring in Donald Trump's reality series "Celebrity Apprentice." You'll recall, there were rumors that she and her co-star Kenya Moore got into an alleged altercation during a taping of the show. Kenya has spoken out saying the rumors are not true. No word from Vivica...yet. We reached out to Vivica's team who says they will comment at a later time.
Photos: BilliDollarBaby via FashionBombDaily, Vivica Fox

Who Is Michael Jace: Newly Released Documents Reveal A VIOLENT Past, Dometic Abuse And SEVERE Money Woes
Posted: 20 May 2014 03:40 PM PDT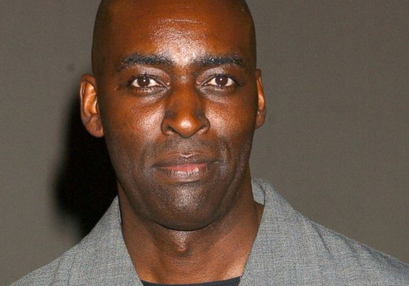 More details are emerging about Michael Jace which reveal a deeply troubled past mired in debt and an alleged history of domestic abuse. More inside....
Earlier today, it was widely reported that "The Shield" star Michael Jace is being charged with a homicide in the death of his wife April Jace. He reportedly shot his wife in the presence fo their children.
Now, more details are emerging about Michael, revealing a very dark past. While the shooting itself is still under investigation, here's what we've learned about Michael Jace:
He married April in June 2003, one year after he divorced his first wife, Jennifer Bitterman, with whom he shares a teenage son.
He was booked into a Los Angeles jail with bail set at $1 million this morning.
In 1997, a close friend said in a sworn statement that she witnessed Jace "choked and hit" his FIRST wife and he "slammed her against the wall while their infant son screamed in his crib next to her".
He filed for Chapter 13 bankruptcy in March 2011, citing $500,000 in debts and an annual income of around $80,000.
He defaulted on the $411,000 mortgage on the south Los Angeles home where the shooting took place.
He owed $22,000 in state and federal income taxes.
He is not expected to appear in court before Thursday. We will keep you updated....
Photo via Albert L. Ortega/Getty Images
MARRY ME...AGAIN! Taj & Eddie George Renew Vows In A Gorgeous Ceremony
Posted: 20 May 2014 03:02 PM PDT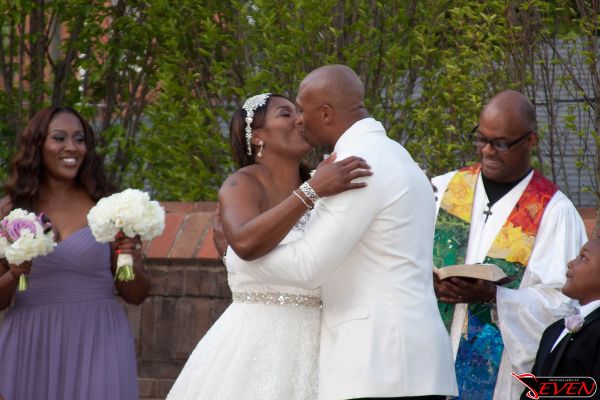 SWV member Tamara "Taj" Johnson-George and her former NFLer husband Eddie George celebrated their tenth wedding anniversary with a vow renewal ceremony. Check out the beautiful pics inside...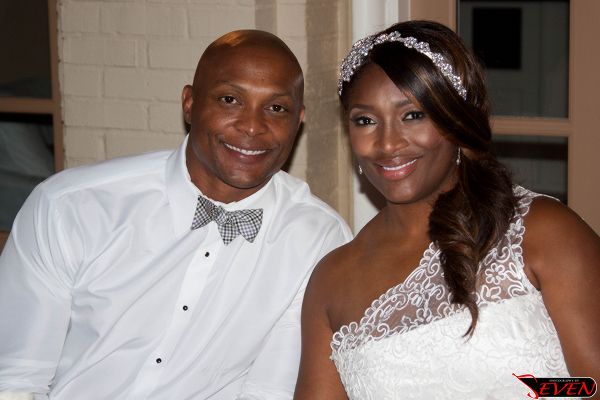 These two have been through it all--kids, a demanding football career, a demanding singing career comeback, a reality show about their family, a threat of home foreclosure, and even rumors of infidelity after Eddie was caught in a blonde's car after the twosome were pulled over--after an event--for suspicion of DUI.
Since they celebrate 10 years of marriage this month, Taj and Eddie decided to get married AGAIN this week at the The East Ivy Mansion in Nashville, TN.
Taj was a bride again in a beautiful white lace dress and jeweled head piece. And her hubby rocked a white tux jacket and bow tie.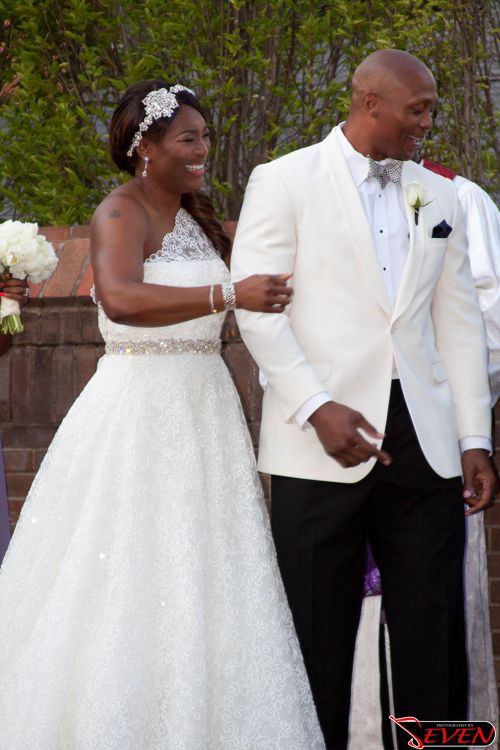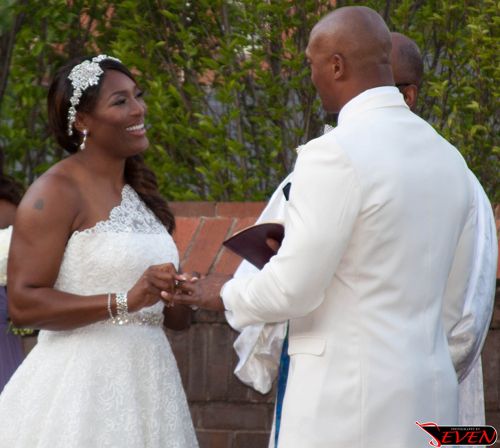 And Taj had her groupmate Coko Clemons as her bridesmaid, and also included the kiddies. However, we're told their third member Lelee was noticeably missing..... and went unmentioned.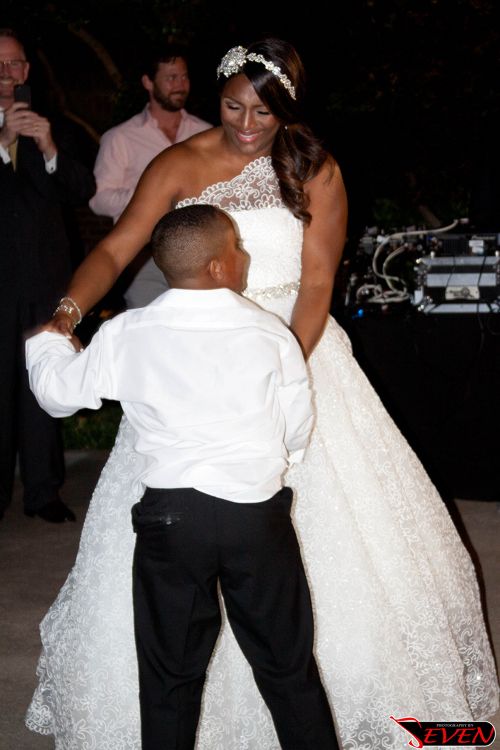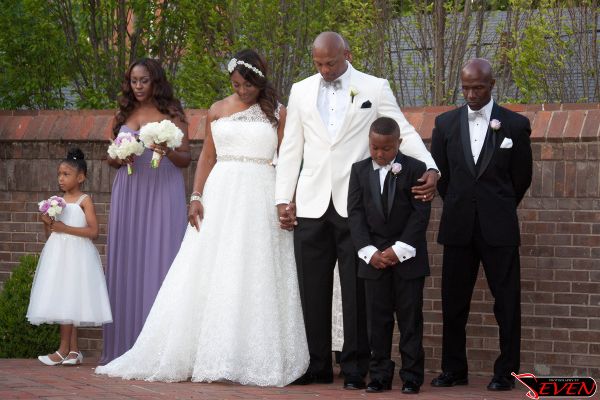 Aww. Congrats to the couple on 10 years. Glad to see they made it through the storms.
The wedding will air on the upcoming season 2 of "SWV: Reunited".
Photos: Seven Photography
HACKED? Joseline Hernandez RESPONDS To ABUSE Allegations Made On HER ACCOUNT, "Nothing Happened To Me" + Stevie J THREATENS Alleged "Hacker"
Posted: 20 May 2014 02:00 PM PDT
"LAHH ATL" stars Joseline Hernandez and Stevie J are speaking out about a collection of photos tweeted from her Twitter account that hint at an "abusive" relationship. See what the couple said inside....
Joseline Hernandez and Stevie J are speaking out against a series of negative tweets that were attributed to Joseline's Twitter account. Recently, a picture of Joseline (that shows bruises from an alleged fight) was posted to Twitter with a series of allegations that name checked Stevie J and "LAHH ATL" creator Mona Scott Young. The tweets claimed Stevie (Steebie) was abusive and Mona Scott Young knew about it.
One of her posts even said that "Steebie" found out she was bangin' the weed man, so he beat her. Sounds too unbelievable even for Joseline, right?
Those tweets have been deleted but we have the screen shots.....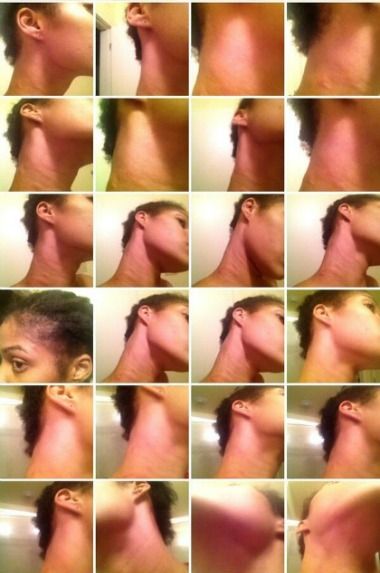 A little backstory.....viewers of "LAHH ATL" (who watched last night's episode) saw that Stevie and Joseline fired their booker Dawn. During a scene with Stevie J, Dawn confronted Stevie about his rented home and cars and said his marriage to Joseline was fake. From the outside looking in....it appeared that she kept a better account of their "affairs" than they did. Would she also have kept track of their social media passwords? Would Dawn (or someone else) have access to old pics? Food for thought....
Earlier today, Joseline posted a video to Instagram saying she was hacked and that she's fine....
Stevie J added:

Joseline has made similar acusations previously about Stevie. But this time, on our end of things, we believe the "hacker" theory. The "photos" look old and we doubt Joseline actually refers to her husband, in WRITING, as "Steebie." Even though she does pronounce his name that way while speaking.
BONUS:
Dawn seems to know all the dirt......
Photo via Joseline's Twitter/Instagram
HOUSEWIVES' DAY OUT: NeNe Leakes Pampers Herself With Mani-Pedi In Beverly Hills With Kyle Richards + Kenya Moore Arrives At LAX, Source Denies "Celebrity Apprentice" Rumors
Posted: 20 May 2014 12:48 PM PDT
During some downtime yesterday, NeNe Leakes hit up a nail salon in Beverly Hills for some much needed pampering while her "RHOA" co-star Kenya Moore was spotted talking it up on her cell phone as she arrived at LAX. See their candids inside…
With "RHOA" wrapping up recently and after being eliminated on "DWTS," NeNe Leakes has a little extra time on her hands and what better way to spend it than a girls' day out for some primping and pampering.
NeNe and "Real Housewives of Beverly Hills" star Kyle Richards linked up in Beverly Hills to enjoy a mani-pedi as they dished on their current happenings.
The rumor mill has been turning about whether NeNe will be retuning to "RHOA." Mrs. Leakes recently told VH1, "I don't know if I'm happy to be a full time Housewife. I will still work for Bravo. We just need to work out some things."
Seems she's trying to build a little buzz about her return keeping her fans on their toes because she was front and center at the NBC Universal Upfronts, repping Bravo's "RHOA." Mmhmm…
And another "RHOA" star out-and-about...
Kenya Moore was glued to her cell phone as she was spotted making her way through LAX with all of her luggage.
Ms. Twirl was on her way back from Europe, so our sources tell us.
Shas also been on the rumor mill after it was reported she isn't playing nice with her cast mates on "Celebrity Apprentice." Kenya is being accused of stealing Vivica Fox's cell phone and tweeted from her account as if she was Vivica about menopausal issues and that age 50 is not sexy.
A source claimed Vivica cursed her out on the set after she found out what Kenya had done. Once word got back to Donald Trump, he allegedly blasted Kenya for her antics, saying "You're the most evil woman I've ever met in my life," and FIRED her from the show.
But according to our source…all of this is NOT true. We're told, by a source very close to Kenyam that Donald Trump "loves her" and even told her she's the best thing that's ever happened to the show. The source claims Donald never called Kenya evil, and it's simply the Daily Mail tabloid making up more stories about her like they have for the last six months.
That's the claim....and they're sticking to it.
Photos: VLUV / NUKIDB /Splash News
UN-BREAKING HER HEART: Toni Braxton Talks Abortion, Plastic Surgery, Blaming Herself For Lupus And Son's Autism In New Tell-All + Halle Berry SHARES "TMI" On Her "Geriatric Pregnancy"
Posted: 20 May 2014 12:20 PM PDT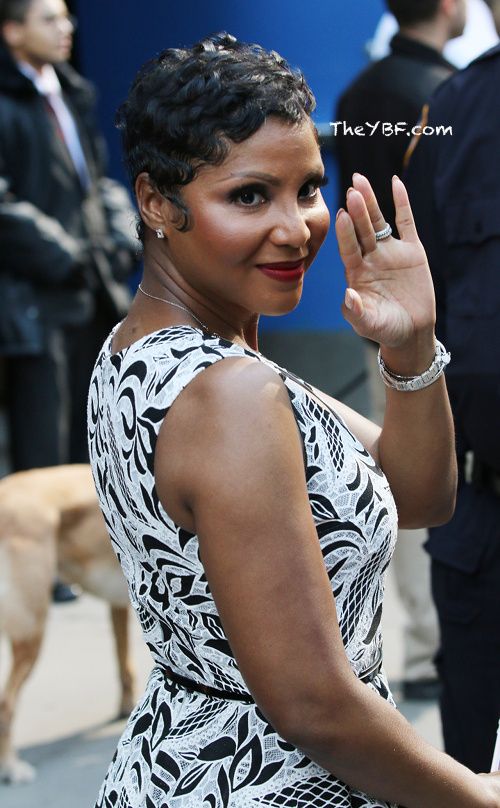 Toni Braxton reveals all in her new memoir Unbreak My Heart. And we mean ALL. She talks about her abortion, her family religious extremism and why she blamed herself for her son's Autism. Watch her GMA interview inside and see Halle Berry talk about breastfeeding Maceo on "Ellen."
In her new memoir Unbreak My Heart Toni Braxton (shown above outside ABC studios afte rleaving "The View") opens up about her career in the music industry.
She's giving us the low-down on growing up as a preacher's kid, the guilt she felt about leaving her sisters, The Braxtons, behind and her road back from financial crisis. Along the way, the "Braxton Family Values" star and Grammy winner reveals she once had an abortion, opens up about her marriage and divorce and shares why she blamed herself for her son's autism. Here are a few highlights:
On sharing her story:
'I'm looking ahead with that ultimate hope - that peering back at my past heartbreaks will ultimately lead to healing.'
On religious extremism and why she often felt God was punishing her:
'I began connecting religion, God and church with judgment, anxiety and guilt.'
On her nose job:
'I'd been wanting to change my nose for years – I wanted it to be less broad. But because of the conservative ideas I was raised with, I struggled with the thought of altering my body'. 'And of course, I later got my boobies done. I'd always been shaped like a gymnast – size double A breasts and thunder thighs. In fact, I wish I would've had lipo on my inner thighs. I've always hated them'.
On linking her abortion to her son's Autism:
'I have sometimes wondered whether God was punishing me for the abortion I had years ago by allowing my son to have autism. Or by giving me so many health issues.'
On sisterly guilt:
'My job is done. "Braxton Family Values" is the final punctuation mark on a sentence of guilt that has gone on for too many years—since that day in 1991 when my mother told me, "Don't forget your sisters.'
Watch Toni's "GMA" interview this morning:
Also on television...
Oscar-winner Halle Berry appears on "ELLEN" today where she'll promote her upcoming CBS-series "Extant". And she also is sharing a few TMI tidbits about her late-in-life pregnancy and the differences between breastfeeding girls vs. boys. Here are a few highlights from this morning's live show airing later in most cities.
On her pregnancy with Maceo:
'They call it a geriatric pregnancy,' before adding: 'I was, you know, on my way…this is probably way TMI, but I was really, you know, kinda premenopausal so to have this happen was a huge [shock].'
On Nahla and Maceo:
'Nahla prayed and prayed for him for like a year and a half for a baby and a bunk bed and she got both of those things. Only her prayers could have done this. I didn't think it was possible at my age, honestly.'
So she's just like, he's like one of her dollies that came to life.
'You know and all she wants to do is change his clothes. Like she'll purposely like throw something on his shirt and say, "Oh mommy, he's got to change his shirt. He has a mess on him!" She just likes to change his clothes, change his diapers…'
On breastfeeding boys vs girls:
'...There's a difference between boys and girls. You know, I'm nursing both…I breastfed Nahla and I'm nursing my baby. When I would put Nahla on the boob she would go (light sucking) a nice little girly suck with him it's like (chomping suck) he's like sucking the life out of me. So I see the difference between boys and girls.'
Watch Halle's take on breastfeeding differences here:
More than you ever wanted to know...
Photos via Toni's Instagram/Michael Rozman/Warner Bros/ Zelig Shaul/ACE/INFphoto.com
BACK TO THE FUTURE: Ciara Names Her Newborn Baby 'FUTURE Zahir Wilburn' In Honor Of....FUTURE?
Posted: 20 May 2014 11:57 AM PDT
Ciara just gave the world a sneak peek at her and fiance Future's brand new baby born Monday morning. And she also revealed the name. Check it inside...
While she still hasn't confirmed the sex of the baby (even though we're pretty sure it's a boy), Ciara is giving us a tiny peek at the brand new bundle of joy.
She also posted the baby's full name. And it seems she's honoring her child's father....at least honoring his stage name and his government last name. She posted:

That baby being over 9 and a half pounds is a doozy. But the always-glowing mommy carried it all very well. As for the name, Future Zahir Wilburn, well....
Photos: Ciara's IG
TV FAB: Maya Rudolph REVIVES 'The Variety Show' With New NBC Show "The Maya Rudolph Show"
Posted: 20 May 2014 11:36 AM PDT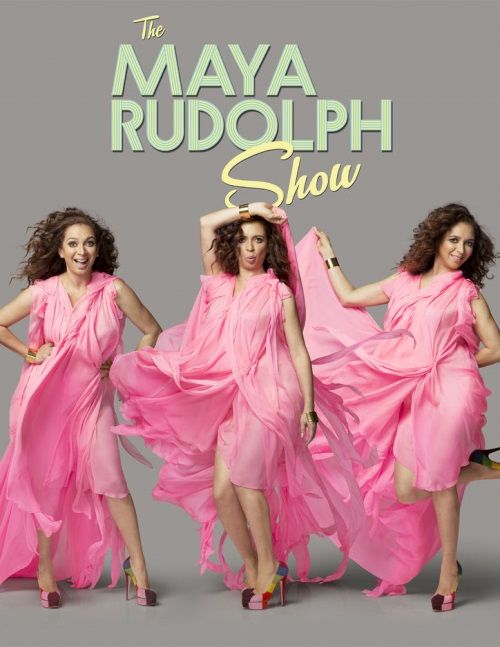 Famed 'SNL' alum Maya Rudolph starred in her own NBC primetime special, "The Maya Rudolph Show", last night. Watch clips inside...
Maya Rudolph ("Up All Night", "Bridesmaids") returned to NBC's primetime lineup with her own variety special last night (a pretty big deal for a Black actress or any actress in Hollywood).
Featuring guest apperances from Sean Hayes, Kristen Bell, Andy Samberg and bandleader Raphael Saddiq, Maya led the audience through a reincarnation of the "variety show" featuring comedy bits and musical numbers.
We're not sure if NBC plans to pick the show up for next season or if this was a once-upon-a-time deal, but it surely had its entertaining moments.
And clearly, others thought so as well. Maya raked in a whopping 7.23 million viewers, which beat out top rated "Criminal Minds" in her 10p time slot! She also beat out all other networks other shows last night in all time slots, except "Dancing With the stars" and "The Voice".
Watch "The Garmyns":
Watch Maya's Dance-Off:
In case you missed it:
Watch Maya's funny-as-hell Beyonce-impersonation from the SNL's season finale Sunday night.
Congrats Maya!
YBF KIDS: T.I. & Tiny's Son Major CELEBRATES His 6th Birthday With A Video Game Themed Party
Posted: 20 May 2014 11:03 AM PDT
Happy Birthday Major! The youngest of the Harris clan celebrated his 6th birthday with a huge birthday bash fit for a video game loving kid in Atlanta. Peep the party pics inside…
Over the weekend, cutie patootie Major Harris celebrated his 6th birthday with a video game themed party complete with a Pokemon cake, inflatables, Super Mario decorations and video games…of course.
The entire "Family Hustle" gang came out including his dad T.I., mother Tiny, sisters Zonnique & Deyjah, brothers Domani, Messiah, King, his grandmothers Dianne & Violeta and auntie Precious.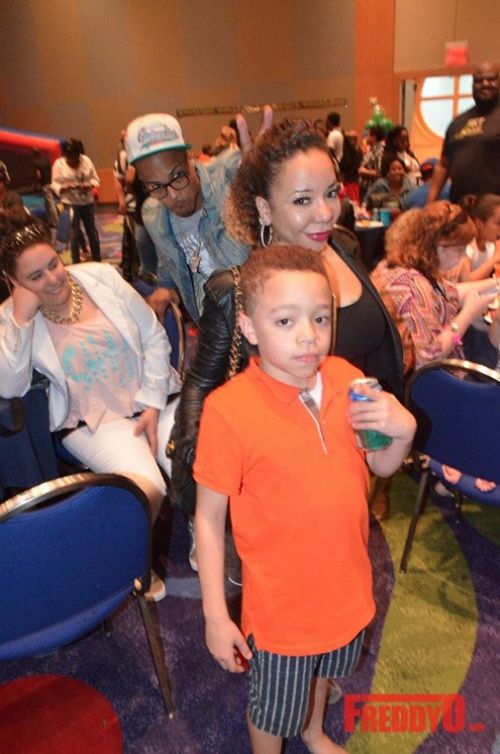 Whatever martial issues Tip and Tiny have been going through were put aside to celebrate their youngest birthday. Peep Tip throwing up bunny ears behind Tiny as she snapped a pic with his son King. He is growing up so fast.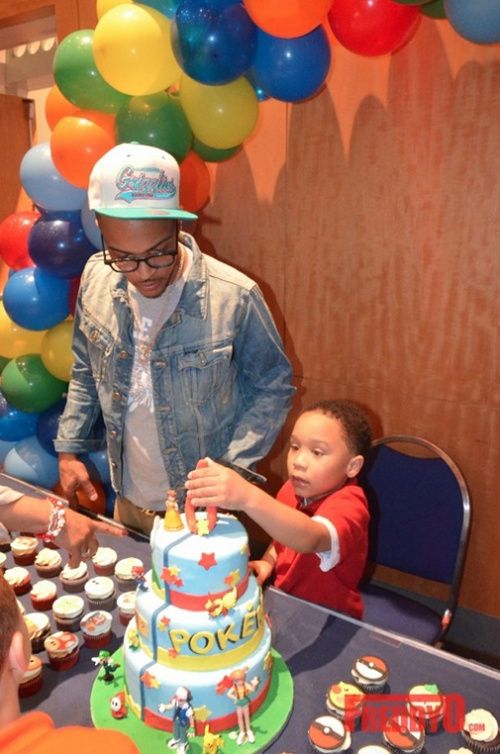 Scene stealer Major looks like he's ready to cut into his colorful three-tier Pokemon cake.
Tip's 14-year-old son Messiah is now taller than him! And they're looking like twinsies...
Domani, King and Deyjah stopped for a quick pic.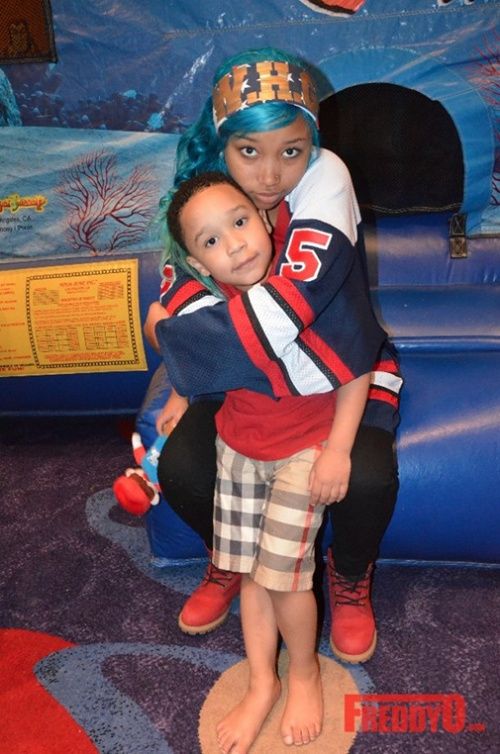 OMG Girl Zonnique hugged up on her baby brother during his party. Cute.
Toya and Lil Wayne's daughter Reginae Carter came out to the party, posing it up alongside Tiny, Zonnique and Messiah.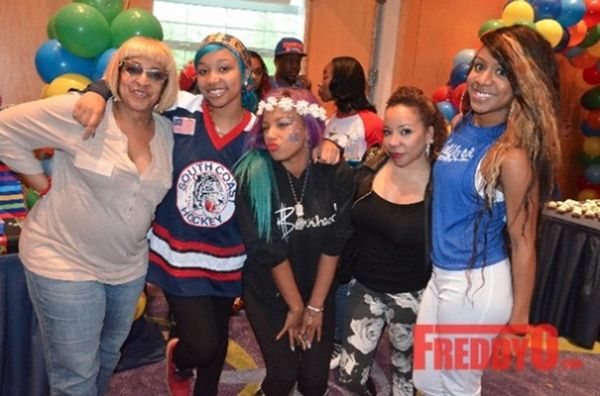 The OMG Girlz were there to celebrate, stopping for a pic with Tip's sister Precious.
And Tiny's BFF Shekinaj Jo came bearing gifts for lil Major. No...not her hot pink bra.
Have you heard Tiny and Shekinah's new track? If not, click here. It's...interesting to say the least.
And Tip and his lady were spotted making their way to the car.
Happy Birthday Major!
Photos: FreddyO.com
SPOTTED: Kanye West & Kim Kardashian Go INCOGNITO On Gym Run In Paris + North West Tags Along For Shopping Trip
Posted: 20 May 2014 10:19 AM PDT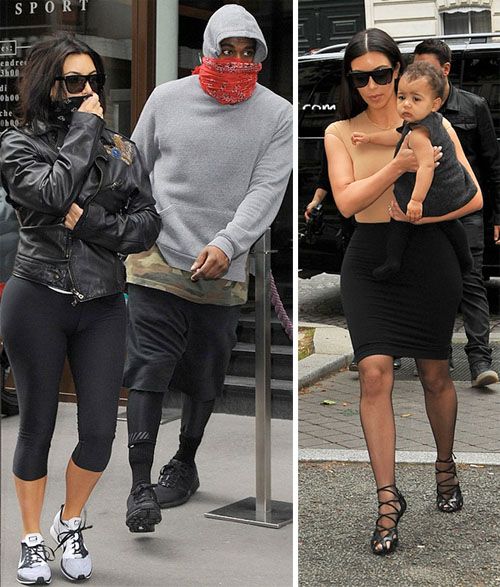 Kanye West and Kim Kardashian are making their last trips to the gym to get their bodies in shape before their alleged wedding ceremony. Also, North West was spotted on a shopping trip with her mommy. See Yeezy and the Wests take over Paris inside…
Kanye West and his fiancée Kim Kardashian are taking over Paris as they gear up for their highly anticipated wedding ceremony…allegedly going down this weekend.
After recently announcing in a joint statement (how's THAT for "we want our privacy"?) that they are giving a private tour of the Palace of Versailles to their wedding guests on the eve of their wedding, the couple was spotted hiding behind bandanas today. They were making their way to Paris' L'Usine Gym for a morning workout. Gotta work off that ice cream they indulged in from Haagen Dazs the day before.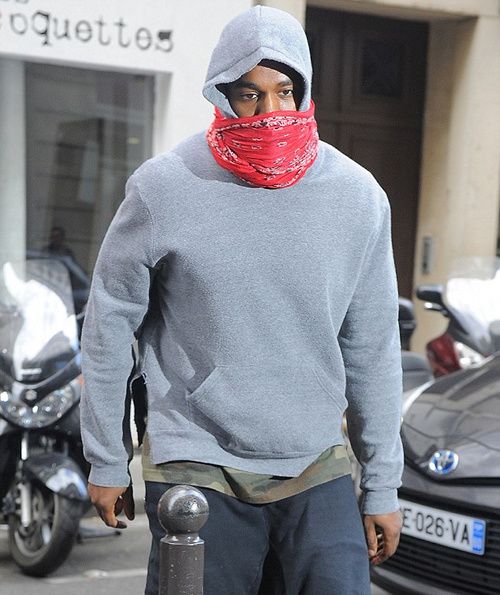 Based on reports, North's parents will wed at Fort Belvedere in Florence, Italy and will throw a pre-wedding bash at the Palace of Versailles the night before. On the other hand, they could possibly have two weddings. No telling with these two.
And during a pre-wedding shopping trip to Givenchy today, North West's adorableness was put on full display for the Parisian paparazzi. How...convenient.
Baby Nori will be celebrating her first birthday next month. Wonder what type of extravagant bash will be thrown for that.
More Nori please!
Photos: INFphoto.com/ TGB / Splash News