---
BILLIONAIRE BOYS CLUB: Dr. Dre & Jimmy Iovine Set To Rake In $3.2 BILLION For SALE Of "Beats By Dre" To Apple
Posted: 09 May 2014 08:15 AM PDT
"Beats By Dre" founders Dr. Dre and Jimmy Iovine are in talks with Apple to sell the headphones giant for nearly $3.2 billion dollars! And Dre even made an informal announcement. More inside....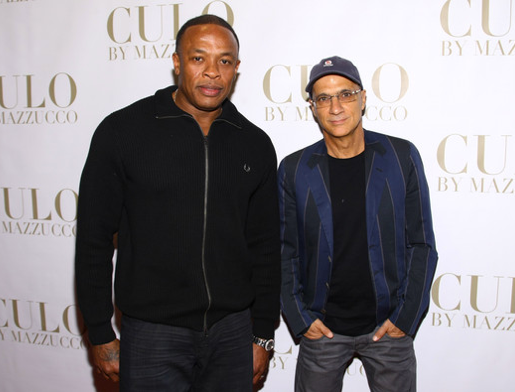 You're very likely looking at Hip Hop's FIRST billionaire!
A new report in Financial Times (also confirmed by Forbes, CNBC and more) has placed hip-hop pioneer Dr. Dre and music industry titan Jimmy Iovine in the Billionaire's Circle. Industry insiders report that Apple is very closing to acquiring Beats By Dre, the headphone and music streaming operator Dre and Jimmy founded. And the going rate...is more than $3.2 billion dollars. That's billion with a B.
Though there's always a chance that talks between the two companies could break down, a deal is expected as soon as next week. And this will be the largest acquisition in Apple's history. For now, The Chronic rapper is ranked second on Forbes' list of the wealthiest hip-hop artists of 2014 with an estimated wealth of $550 million, but the expected deal would make Dr. Dre hip hop's first billionaire!
Here's his informal announcement just posted on his FB page that Tyrese posted, but was quickly snatched down (once Beats lawyers probably caught wind of it).
We'll let you know when the deal is sealed. But we have a feeling y'all will be waiting an eternity for Detox as soon as Dre hits that billie mark. He has beaches to sit on...
THIS is YBF indeed.
Photo via Getty
Rihanna Kicks It Courtside With Beer & Her Bestie At Nets vs. Heat Playoff Game +Adrienne Bosh & This TEAM OVERDRESSED Thing...
Posted: 09 May 2014 07:44 AM PDT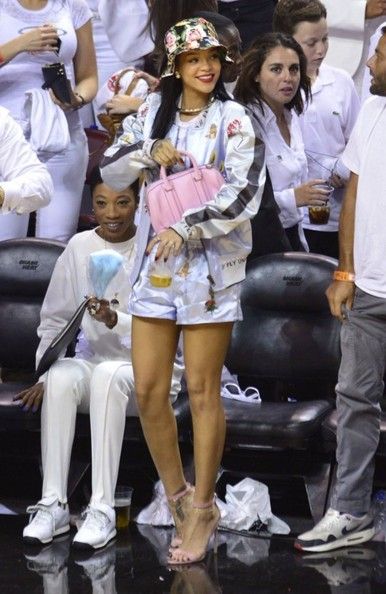 While you were watching the NFL Draft last night, Rihanna was courtside with her bestie Melissa Forde in Miami for the Nets vs. Heat Game 2 playoff game. See RiRi's pics and find out her designer deets inside, plus WTF was Adrienne Bosh rocking?
After attending the 2015 DIOR Cruise Collection in NYC, Rihanna trekked down to Miami for the Nets vs. Heat Game 2 playoff game.
Sitting courtside all smiles next to her bestie Melissa Forde, Rih enjoyed some laughs and a few beers as she watched the Miami Heat defeat her beloved Brooklyn Nets, 94-82.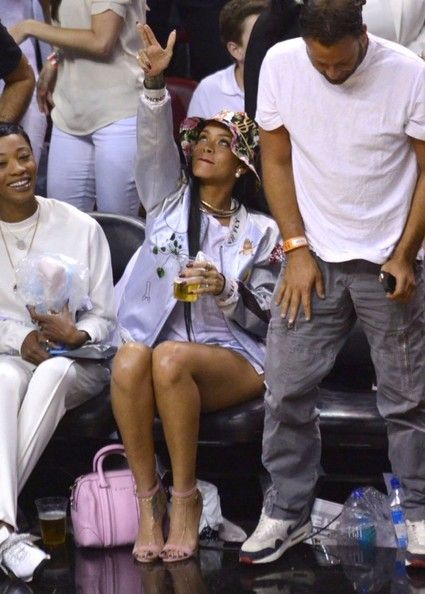 The stylish one rocked a light blue Bernhard Willhelm embroidered bomber jacket with 'Fly United' printed on the collar and cuffs. She paired it with matching light blue shorts (also by Bernhard) and pink Manolo Blahnik sandals.
Rih completed her look with a pink Lucrezia tote by Givenchy, Dior jewelry, and topped it off with a floral bucket hat by JoyRich (which is currently sold out on their website). It's a lot going on, but she makes it work.
And then the 26-year-old Bajan beauty posed it up with Chris Bosh's wife Adrienne Bosh: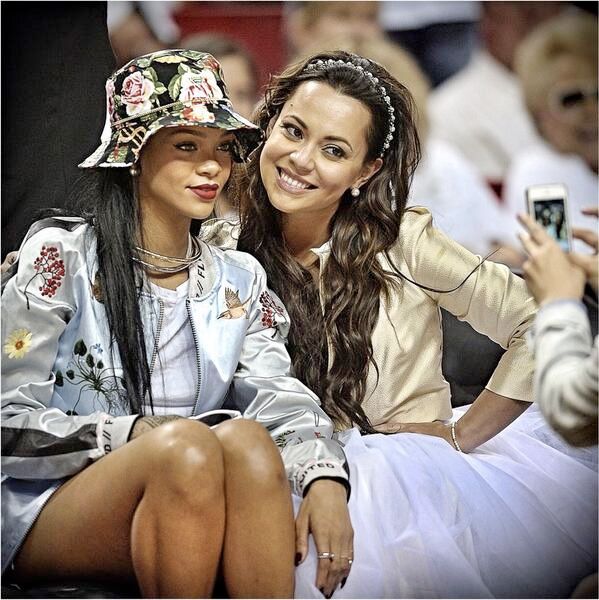 Mrs. Bosh (who is known for overdressing at games and tweeting #TeamOverdressed) decided to rock a white tutu paired with a gold cropped jacket over a black sheer shirt, looking like she was about to hit up someone's prom.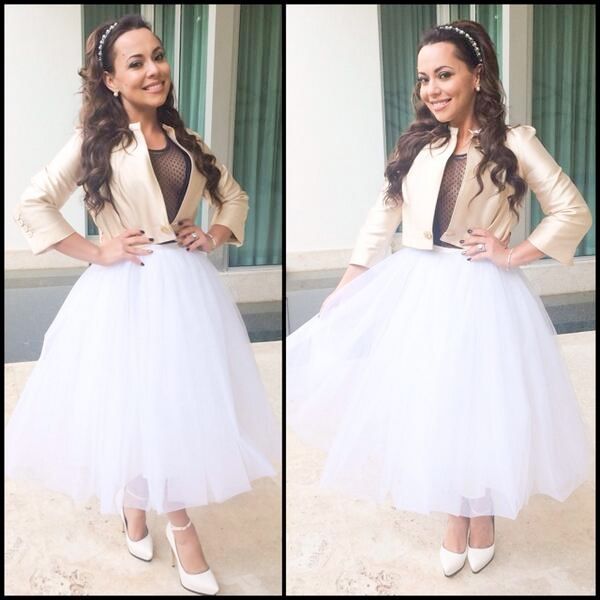 And you know she got dragged on Instagram for this look. She has been desperately trying to erase all of the negative comments but you know the trolls never stop....
Photos: FameFlynet/Adrienne's IG
Mariah Carey & Dem Babies For WONDERLAND Magazine, Plus MORE Pics From Mariah's SEXY LINGERIE Shoot With Terry Richardson
Posted: 09 May 2014 07:30 AM PDT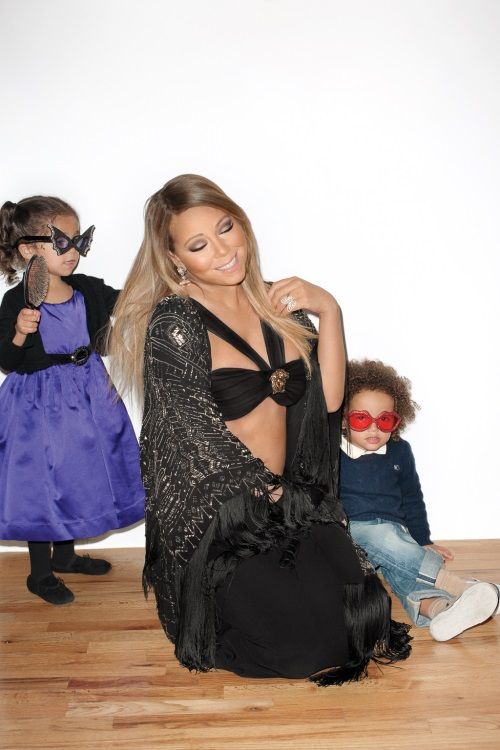 Mariah Carey and her adorable twins appear in the latest issue of WONDERLAND Magazine. You've seen the cover, now see more pics from the shoot inside and get the latest on her upcoming album.
Mariah Carey, shown atop with Dem Babies, stopped by the studio of famed photography Terry Richardson recently. While there, Mimi posed for a series of racy pics rocking sexy black lingerie and posing with a glass of champagne and strands of diamonds and pearls...like only she can.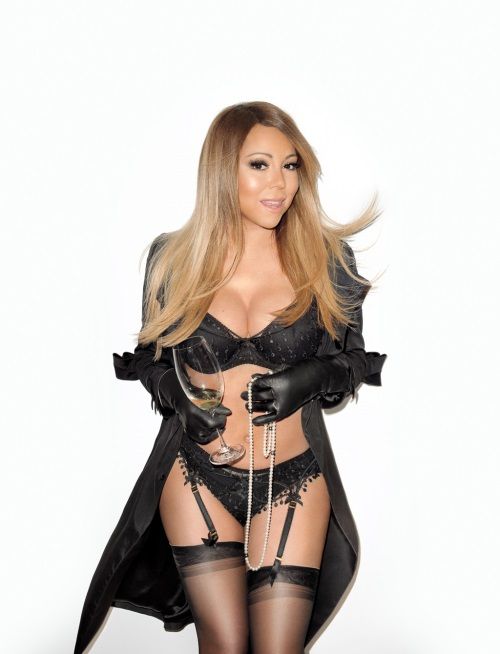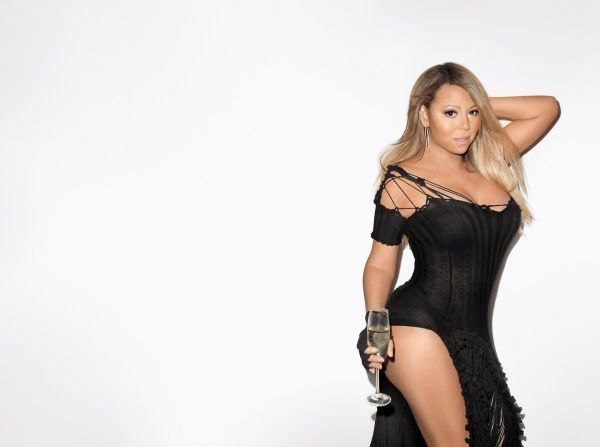 The pics appeared in a pictorial Terry shot for Wonderland Magazine (and Mariah's on the cover!). Guarantee she walks around the house like this on the daily.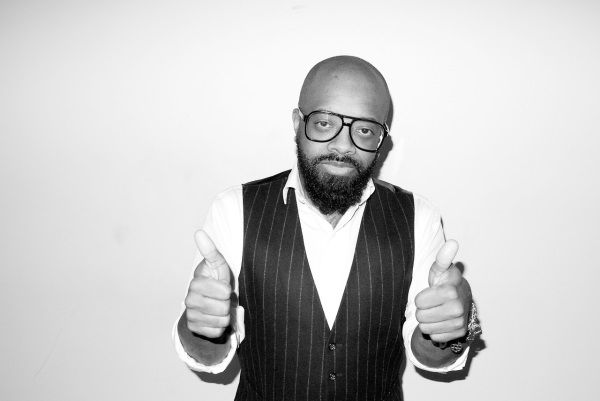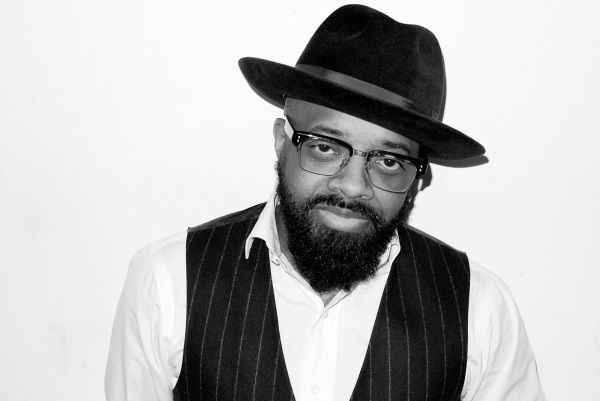 Terry also snapped a few photos of Jermaine Dupri during the studio session. JD is at the helm of Mariah's upcoming cd, "Me. I Am Mariah… The Elusive Chanteuse" (due May 27th).
Mariah's issue of Wonderland is on newsstands now.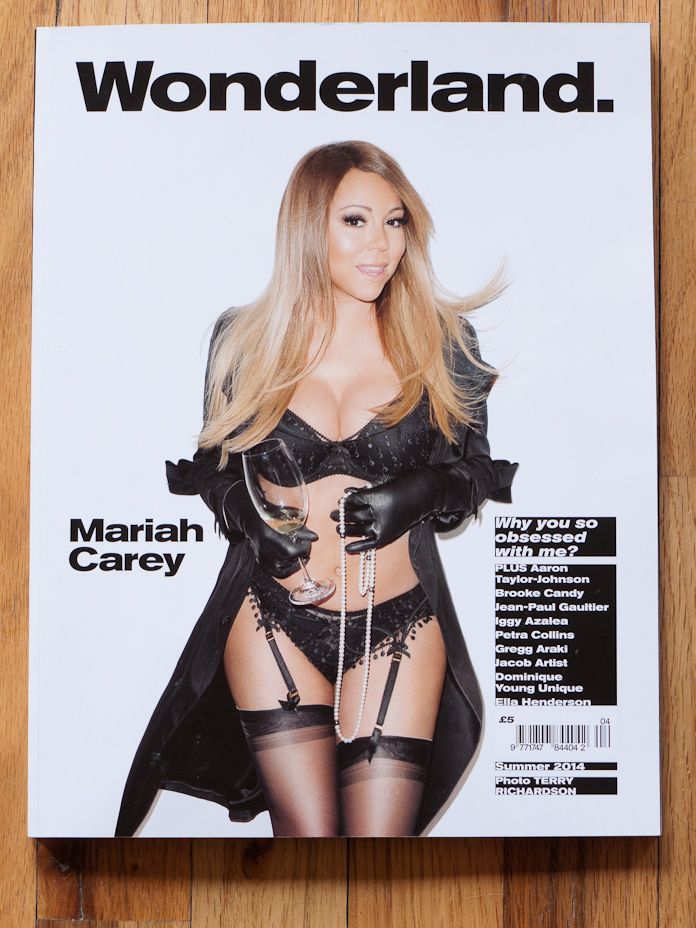 Photos via Terry Richardson's blog
OH NO: Battered Photos Of The-Dream's Baby's Mother Lydia Nam After The ALLEGED ASSAULT!
Posted: 09 May 2014 06:30 AM PDT
Photos of The-Dream's baby's mother appearing badly bruised were released by police officials...and they're pretty shocking! Especially because she was pregnant with his child at the time. View the graphic pics inside and find out what The-Dream says...
As The-Dream's legal team prepares a defense for his assault case, shocking photos of Lydia Nam (who's accusing him of punching, kicking and strangling her while she was pregnant) have been released. The photos were taken by Lydia following an alleged argument that is now a part of a criminal complaint.
While Terius told the media that he's never laid a hand on Lydia, it's apparent that SOMEONE attacked her. The graphic pics show Lydia's bruised and battered arms and legs, cuts to her face and neck and several scratches.
According to TMZ, the criminal complaint alleges "Dream pulled and dragged her by her hair, choked her with a necklace she was wearing by twisting it tightly around her neck, kicked and punched her in the head and then grabbed her by the neck, pinning her to the wall and choking her again."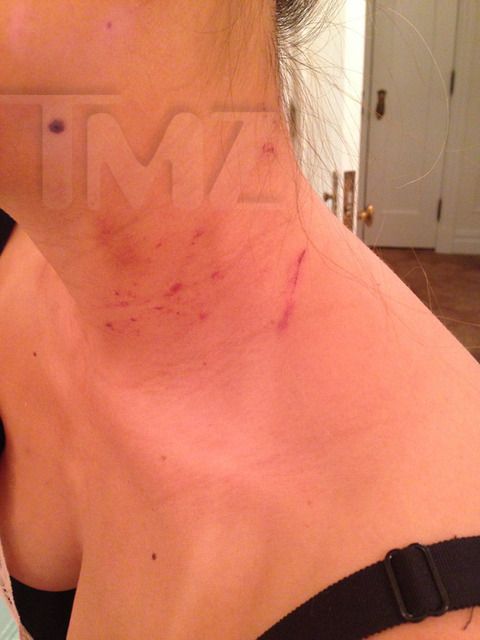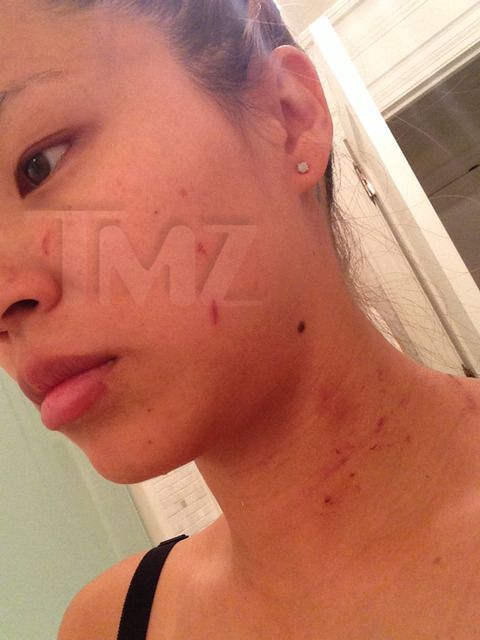 See more pics here.
The complaint also alleged that The-Dream twisted Lydia's arm when she attempted to dial 911 and he told her he'd kill her "like O.J. Simpson killed Nicole Brown." Whew.....
Of course, The-Dream denies any of this happened, but the bruises on Lydia's body definitely deserve a thorough investigation. Whoever did this to her needs to answer to the call of justice.
The Randomness:
1. Whitney Houston's Estate filed a lawsuit claming a New Jersey real estate company is holding her personal belongings hostage. Story.
Chanel Iman Gets "Exclusively Styled" For GAP Store Campaign + Vanessa Simmons Shares Adorable Mother-Daughter Photo
Posted: 08 May 2014 04:09 PM PDT
Chanel Iman has teamed up with clothing giant GAP Factory Store for a new campaign and Vanessa Simmons shared the cutest mother-daughter pic. All the deets & pics inside…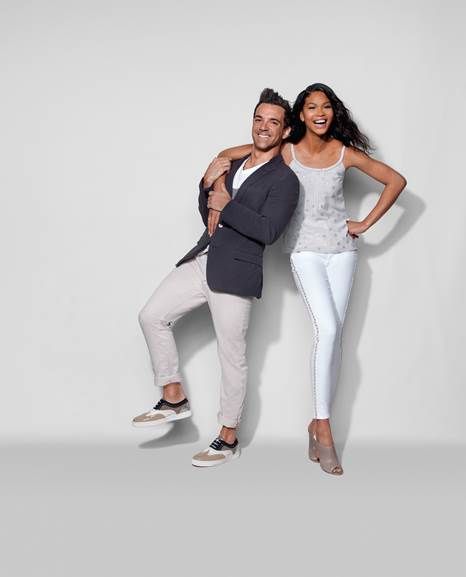 Net-A-Porter's "The Edit" cover girl Chanel Iman landed a new gig, teaming up with the Gap Factory Store for their "Exclusively Styled" campaign.
The "Yonce" model has joined forces with celebrity stylist/television personality George Kotsiopoulos for the GAP's summer campaign, kicking off on May 16th. The 23-year-old (rumored newly engaged) model will be showcasing the clothing stores' summer trends and newest designs from the GAP.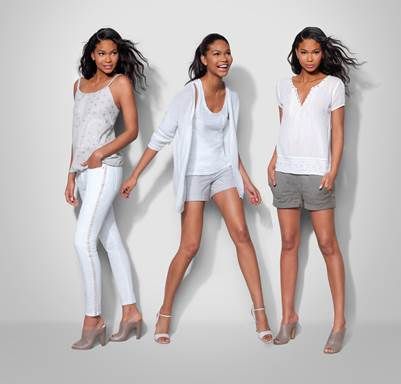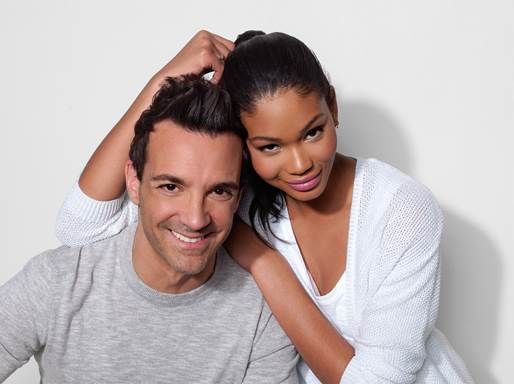 Check out the behind the scenes look at the photoshoot below:
Nice.
And in mommy news...
Mother's Day is just days away and new mommy Vanessa Simmons posted the cutest mommy-daughter picture of herself and daughter Ava.
Vanessa posted the "usie" with little Ava wrapped in a Burberry blanket with the caption, "My Bestest Friend"
Too cute!
Photos: Vanessa's IG/GAP
Meagan Good, Eva Marcille & More Laugh It Up At All Def Comedy + Kyla Pratt Nabs New Job On ABC Family
Posted: 08 May 2014 03:36 PM PDT
Russell Simmons, Meagan Good, Eva Marcille, and Karrueche all spent last night laughing it up at All Def Digital's All Def Comedy Live show in L.A. Check out their cute pics inside...
Hosted by funny man Tony Rock, a few of the fab ones made their way to the weekly Wednesday comedy show for All Def Digital.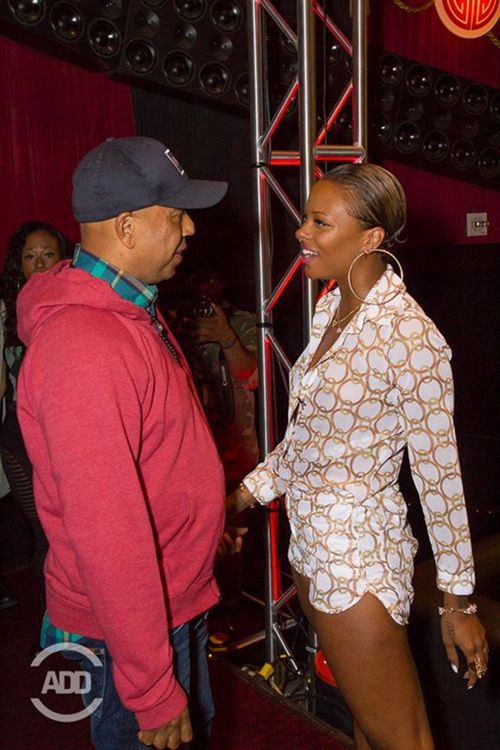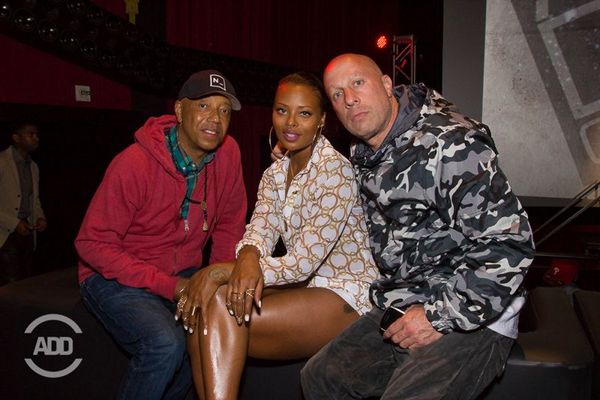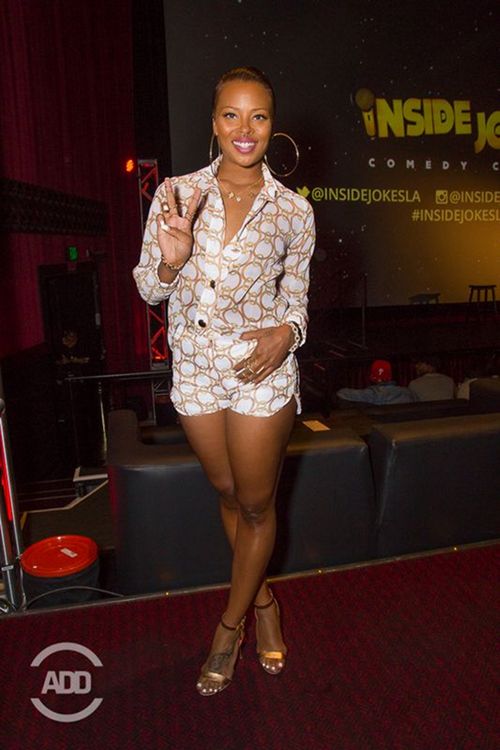 Eva Marcille, rocking a Ricki Brazil jumper, looked like she had no worries despite her baby daddy drama going on.
Upcoming Think Like A Man star Meagan Good and her sister LaMyia Good showed up to catch the fun and good energy.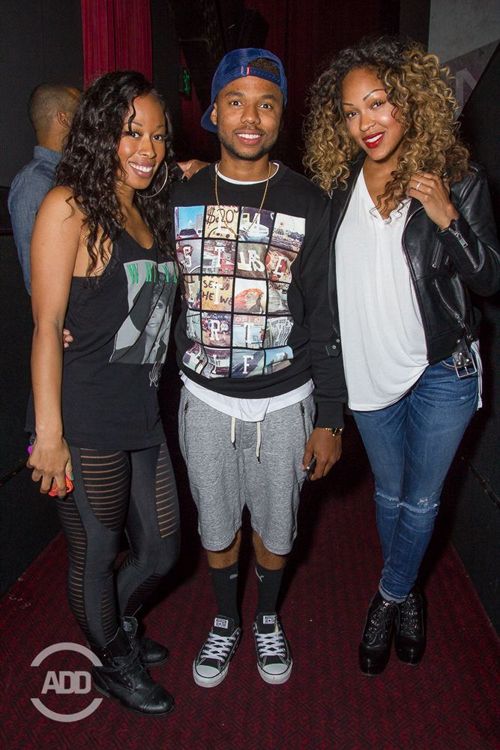 Cute look for Meagan as usual.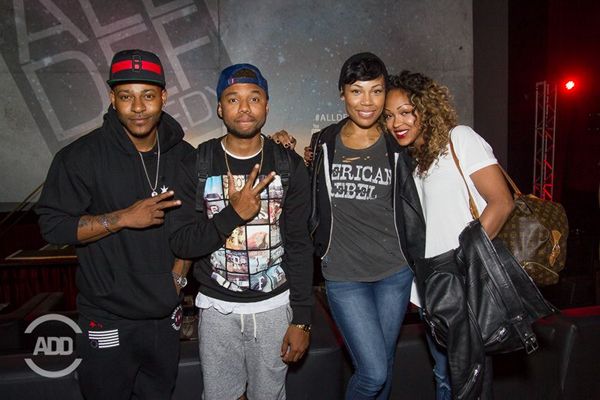 Karrueche rocked a cute cropped sweatshirt and matching sweat pants also by Ricki Brazil. Fun times.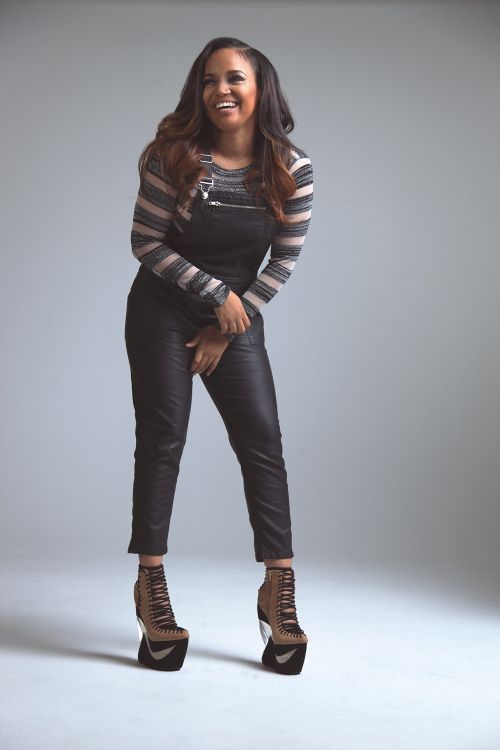 And there's news about Kyla Pratt, who usually hits up this comedy show as well. The mom of 2 and "Let's Stay Together" star has just nabbed a new role on another network. And she's playing a recovering drug addict.
She's been cast as a series regular opposite Samantha Logan on ABC Family's drama pilot "Recovery Road", based on Blake Nelson's novel about a teenage girl dealing with addiction.
The project centers on Maddie Graham (Logan) who has a reputation as a party girl and doesn't think she has a problem, until she's confronted by her school guidance counselor and forced to choose between expulsion and rehab. Maddie opts to spend her nights living with other recovering addicts at a rehab facility, and her days pretending everything is perfectly normal among her high school classmates and her closest friend. Pratt, will play Trish Collins, Maddie's roommate and recovering addict at the rehab facility.

Will you be watching?
Photo cred: Kassanova/Dante Marshall
AS THE INSTAGRAM TURNS: Eva Marcille GETS MESSY With Kevin McCall Over Daughter's Shoes?
Posted: 08 May 2014 02:13 PM PDT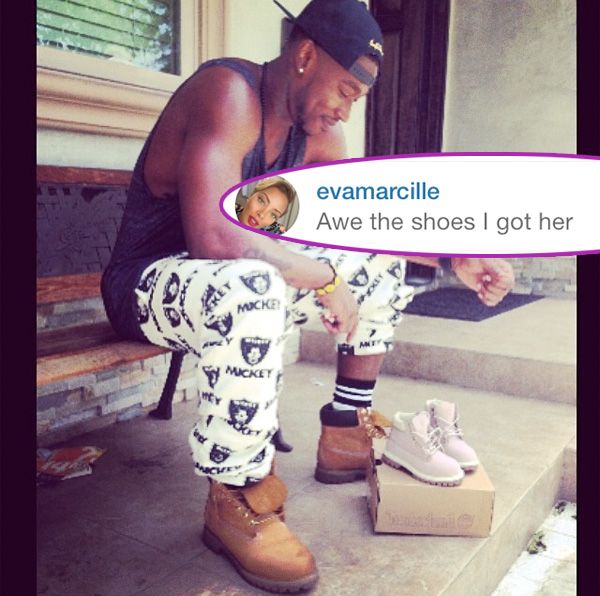 It was all good three months ago. Now they can't stand each other. Eva Marcille and Kevin McCall's seemingly perfect life on the outside is now being revealed publicly on Instagram (in addition to police reports and restraining orders)! See Eva's latest IG bomb inside…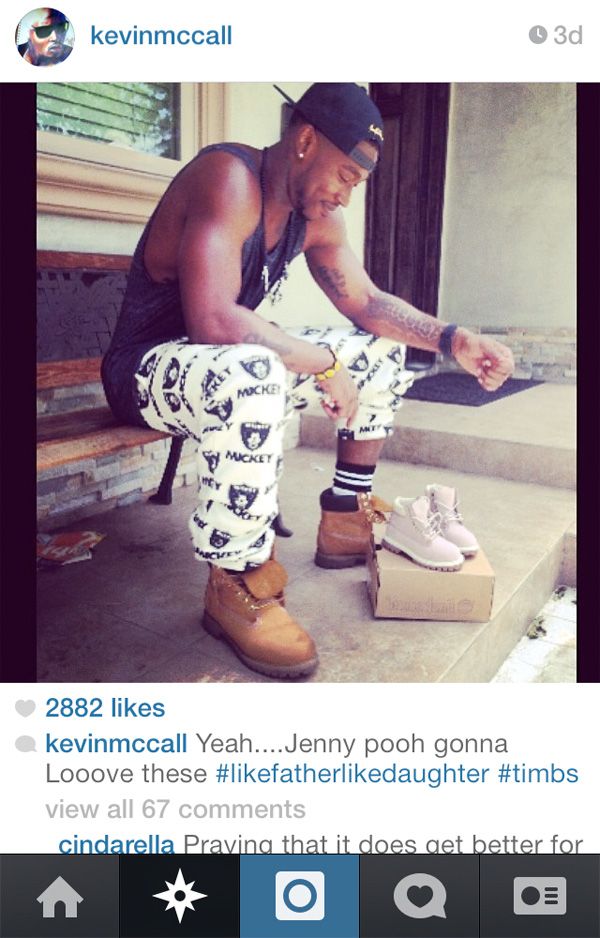 Why watch soap operas when we can catch our daily drama fix on Instagram?
We've been following the downward spiral of "Top Model" Eva Marcille and singer Kevin McCall's relationship since Eva filed a restraining order against Kevin and was awarded full custody of their newborn, Marley Rae.
You'll recall little Marley was born THIS February and everything appeared to be peaches and cream… but only for about a month. Now…these two can't stand one another, airing their dirty laundry on social media.
Kevin posted a pic (above) with a picture of him sitting on a porch with a pair of pink Timbs for his daughter Jenesis (from a previous relationship) sitting next to him.

Apprently, Eva still follows her ex because she passive aggressively seemed to put him on blast about WHO actually purchased the shoes, commenting:
Bloop!
Then Kevin fired back, calling Eva thirsty for attention and made a jab at her "Young and the Restless" role:
Ha! Don't they know airing your personal business via social media never ends well?
Photos: Kevin McCall's IG/Rhymes With Snitch
COUPLES DRAMA: Paula Patton Tells VANITY FAIR She'll Always Love Robin Thicke + Is A RUMORED Affair The Reason Behind Sherri Shepherd's SPLIT?
Posted: 08 May 2014 01:28 PM PDT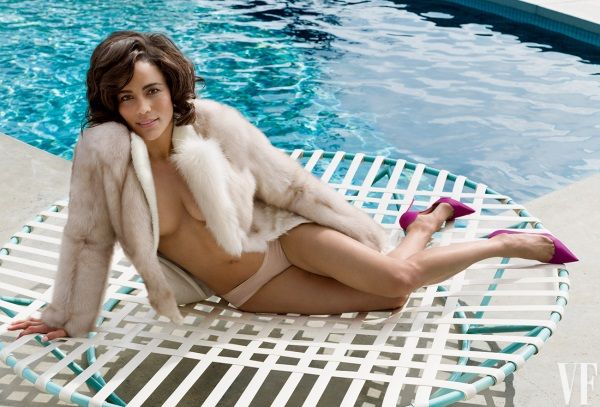 In the latest Vanity Fair, Paula Patton says that she'll always love Robin Thicke...no matter what happens. And we've got more info about Sherri Shepherd's alleged split from Lamar Sally...and it may involve another woman!
Newly single (but still married) Baggage Claim star Paula Patton took a break from filming Warcraft to pose for a sexy VANITY FAIR pictorial (which featured a few suggestive shots of her breasts). Inside, Paula opens up about Robin Thicke and leaves a glimmer of hope that the relationship is not completely over. She'll always love him!
On meeting Robin when she was 15 and he was 14:
"He wasn't my first kiss...but he was my first lots of other things."
Is it REALLY over with Robin?
"We've known each other since we were teenagers. All I can tell you is there's a deep love there—always was, and always will be."
On making the leap into films at age 27:
"I felt uncomfortable in my own skin, so I liked the other side of the camera....It took until I was 27 to say, 'You only have one life to live, so you might as well go and see if you can act.' "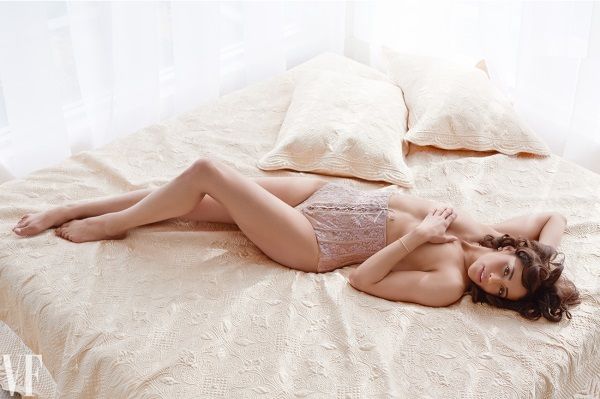 On her next film, Warcraft:
"I've never been big into video games....But the Warcraft script reads more like a complex, epic novel."
Check out the video below:
In other relationships...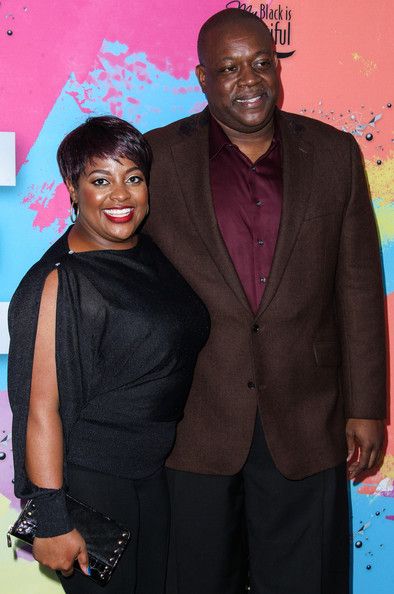 Earlier today we addressed a rumor that's been floating on both coasts: "The View" co-host Sherri Shepherd and husband Lamar Sally have split. Now...a few more deets have leaked. Although neither Sherri nor her publicist Darris Hatch have commented (despite repeated requests) MailOnline cites a well-connected source who blames infidelity for the split...and its gets messy.
Going back to an old National Enquirer report (three months after their wedding in 2011) Lamar reportedly never ended a "friendship" with Wendy Marrisa Peel, a woman whom was intimately involved with Lamar before he met Sherri. This Wendy was even in the wedding party (although Sherri didn't know about their past)! But it's the National Enquirer...so...yeah...
Now...Lamar is allegedly back in in Los Angeles 'where he belongs,' while Sherri remains in New York to work.
We're sure Sherri will address this before Barbara Walter's farewell speech next Friday. Stay tuned....
Photos via Ralph Mecke for Vanity Fair / Pacific Coast News
WHAT'S BEEF?: Mike Epps CLARIFIES His Twitter Feud With Kevin Hart + HILARIOUS Kevin Hart "Inside The NBA" Impersonation
Posted: 08 May 2014 12:52 PM PDT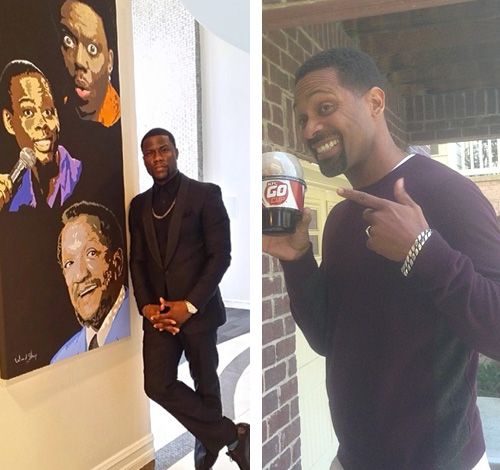 Seems it was just a friendly "beef" between comedians Mike Epps and Kevin Hart. Find out what Mike had to say about his Twitter battle with Kevin and check out their HILARIOUS impersonation skits inside…
Nothing to see here! Mike Epps clears up rumors that he and Kevin Hart are currently beefing after their public Twitter fallout a few days prior. Publicity stunt? Possibly…these two did the same thing a year ago.
Funnyman Mike Epps sat down with the Rickey Smiley Morning Show and revealed that he has nothing against Kev and looks at him as a little brother (pun intended). Mike went on to say that their Twitter feud was just a case of two comedians getting at each other and it was nothing personal. "What I look like fighting Kevin Hart?" he said.
The Think Like A Man Too actor also spoke on their social media dispute saying he and Mike talked it out and realized they could have handled the situation better.
Kev tweeted (read from the bottom up):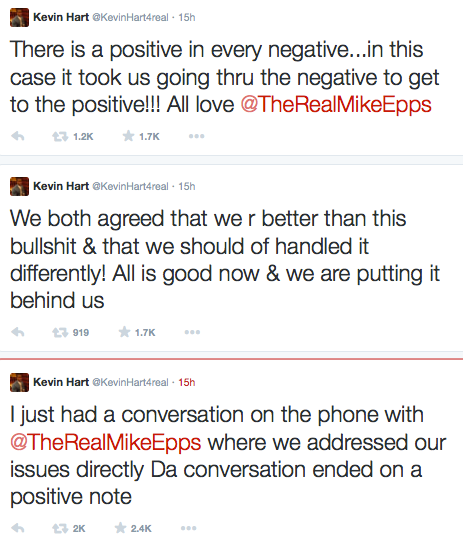 Check it:
Mike's full interview will air on "Dish Nation" tonight.
Speaking of these two…
Kevin did the most hilarious impersonation skit of TNT's "Inside the NBA" hosts Shaquille O'Neil, Charles Barkley, Kenny Smith and Ernie Johnson. Kevin made jabs at Shaq's speech, Charles' obvious statements, Kenny's walk and Ernie's extra enthusiasm about the show.
The commercial aired last night during the playoff games and it was quite funny. Check it above.
And in another funny skit...
Mike Epps did an impersonation of Donald Sterling talking to his now ex-girlfriend V. Stivano. He cracked jokes on V bringing black people to Clippers games, name dropping Mimi & Nikko and Kanye "East." Check it above.
Photos: Kevin's IG/Mike's IG
GIRLS NIGHT OUT: The Braxton Sisters DINE In Beverly Hills For "BFV" Taping + Draya Flaunts Her Curves In L.A.+ Eve All Smiles In NYC
Posted: 08 May 2014 11:19 AM PDT
The weather is heating up and the girls are out. The Braxtons were spotted in Beverly Hills for dinner as they filmed for "Braxton Family Values." In L.A., Draya grabbed dinner with friends and on the other side of the country, rapper Eve was spotted in NYC. See their candids inside…
Last night was girls' night out. The Braxton Clan was spotted out in Beverly Hills as they made their way to Mr. Chow for some good eats.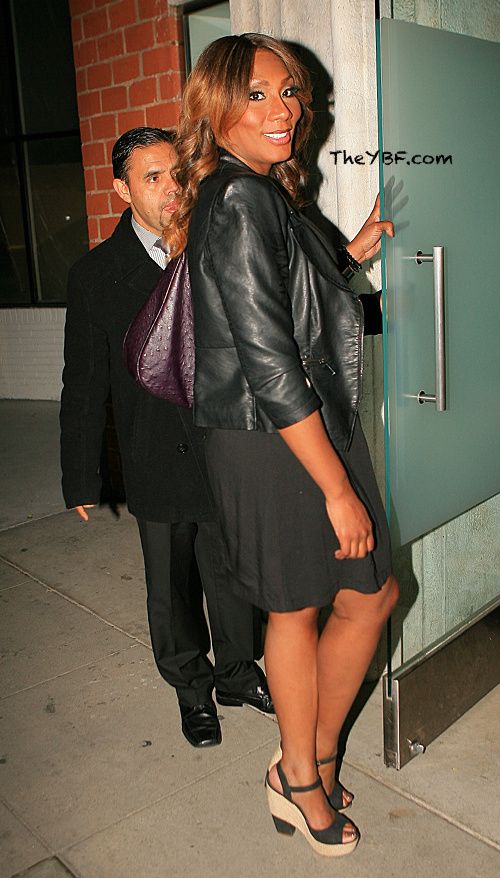 Toni, Tamar, Trina (with Gabe tagging along), Towanda, Traci and their mother Evelyn enjoyed a night of laughs over dinner as they filmed for season 4 of their WeTV hit series "The Braxton Family Values."
We're sure Tamar had plenty to talk about after her recent social media subliminal warnings to her husband Vince's possible side-pieces and her showdown with singer K. Michelle.
Looking good ladies.
Also at Mr. Chow…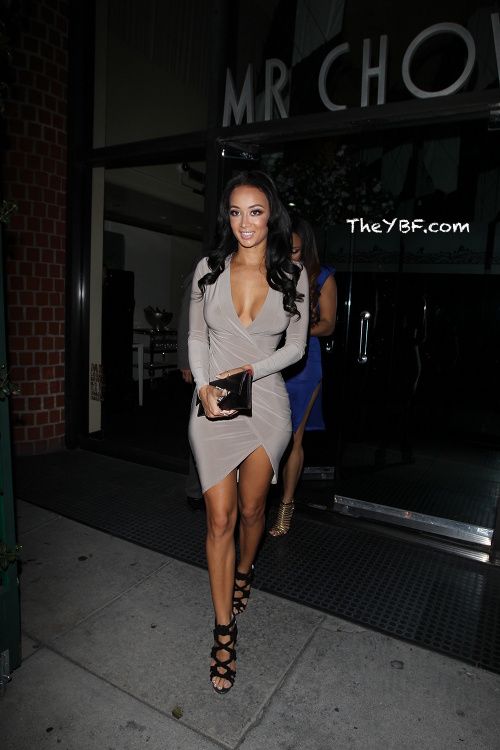 Leaving boyfriend Orlando Scandrick at home, "BBW LA" star Draya hit up Mr. Chow in L.A. last night. The vixen-attempting-to-become-a-wife slipped into a curve-hugging dress and sandals for a girls' night out with friends.
Well alright.
And in NYC...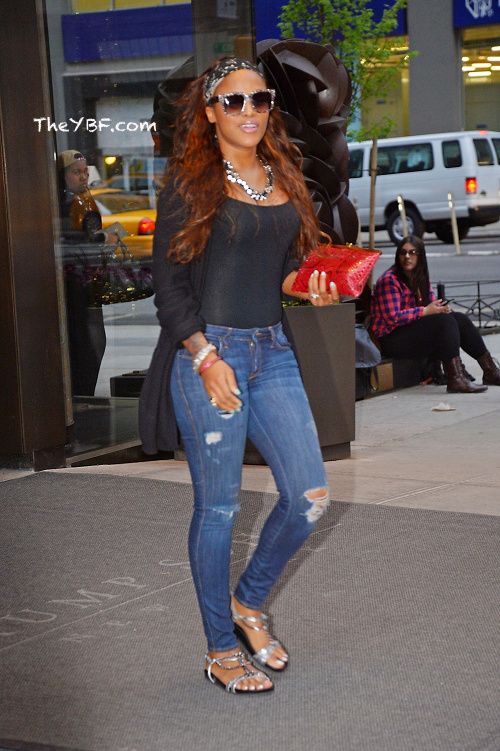 After celebrating her upcoming nuptials with a big bachelorette party weekend with her girls, rapper Eve was spotted making her way through NYC yesterday and heading out of Trump Soho.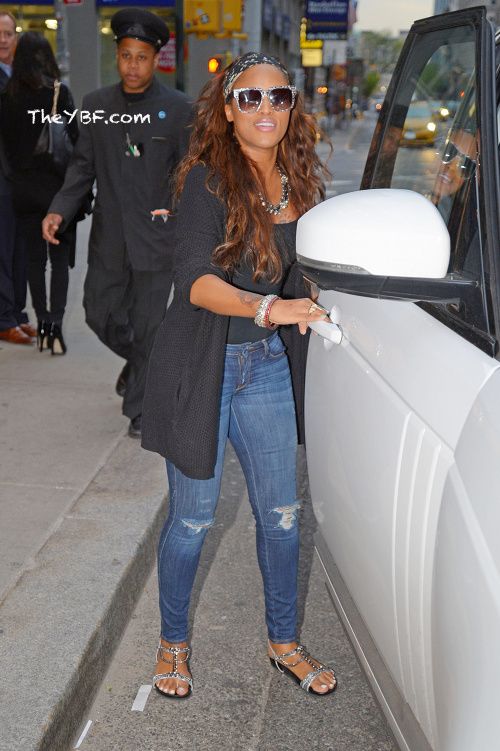 The Future Mrs. Cooper is gearing up to marry her uber rich British fiancée Maximillion Cooper soon. It's rumored the happy couple will wed in Spain with a lavish ceremony. Wonder if she was running wedding errands before her big day.
Photos: MCGM/Splash/RA/PacificCoastNews

The-Dream Leaves Court HATLESS, Says He Didn't Hit Baby's Mother + Pharrell Performs "Come Get It Bae" on Jimmy Kimmel, Talks About Michael Jackson Phone Call
Posted: 08 May 2014 10:22 AM PDT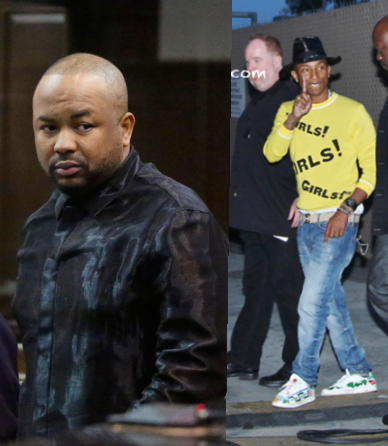 The-Dream was spotted leaving court yesterday where he told photographers he didn't assault his baby mama. See the tape inside and watch Pharrell on "Jimmy Kimmel Live!"
After surrendering to police, producer The-Dream (shown above in court and a hatless rare occasion) was charged with assault last night for a 2-year-old incident at NYC's Plaza Hotel where cops claim he punched and choked his eight-months pregnant baby momma Lydia Nam.
Terius Nash (real name) walked out of a Manhattan courthouse last night, after posting $20K bail, where he told photographers that he did not hit Lydia. While being peppered with questions he said,"I have nothing to say. It'll all come out. There are worse things in the world going on."
When one reporter asked, Have you ever hit Lydia?, Terius said, "Definitely Not."
We'll keep you posted on this case...
Watch The-Dream leaving the courthouse:
On late night television: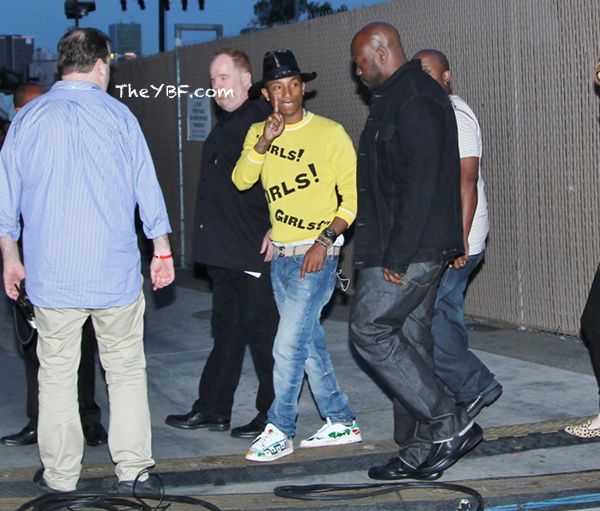 On the heels of a fascinating art-spread in W Magazine, Pharrell Williams appeared on Jimmy Kimmel Live! last night where he performed "Come Get It Bae" from the hit G I R L disc.
During their chat, Pharrell told Jimmy that the material that ended up on Justin Timberlake's Justified disc was written for Michael Jackson. Then he told a funny story about Michael's manager saying MJ wanted a song like Norega's "Superthug." And he detailed their first phone call (which involved a lot of popcorn).
Pharrell on his phone call with Michael Jackson:
Watch "Come Get It Bae":
Photos via Cathy Gibson/PacificCoastNews/Jefferson Siegel/New York Daily News