---
Porsha Williams Explains How "High Caliber Men" Try To Get At Her...And Why She's Already Dating
Posted: 10 Jan 2014 08:35 AM PST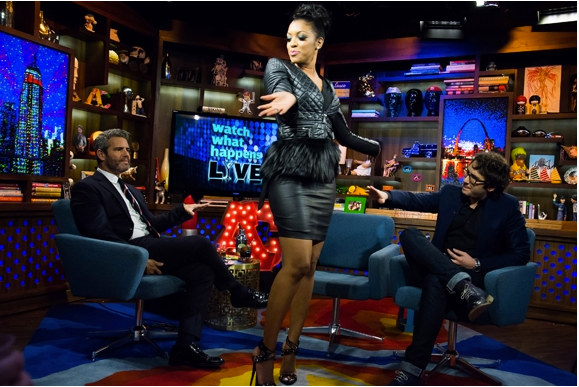 In today's example of why there are plenty of men--even those of "high caliber"--who love a trophy chick, Porsha Williams is dishing about re-entering the dating scene. And nope, her lack of common sense and intelligence don't seem to matter for some men.
Deets inside...
Who needs intelligence or the ability to actually have a job....when you can work a weave and a beat face like nobody's business. The pretty & bubbly Porsha Williams of "Real Housewives of Atlanta" dished to ABC News Radio Online that she's been back on the dating scene since the month after her divorce from Kordell Stewart was finalized.
She's also talking about why she's still ready to be someone's wife--as long as he's attractive and wants to be married--and she's fielding dating offers that come through her publicist and manager. We can only wonder if any of these men sent her an Underground Railroad For Dummies book as well.
Here are the highlights:
On Why She Decided to Date One Month After Divorce Finalized:
"Well I'm a woman and the heart it loves hard and you can't just snap your fingers and tell it to stop caring for somebody. I definitely care for anybody's well being that I dated. But as far as me holding onto that and it hindering new love in my life, I don't think so."

On Men Contacting Her Through Her Manager and Publicist for Dates:
"Men of high caliber they just don't pick up the phone and call you. They have a way of letting you know that they're your secret admirers and I'm enjoying it. Some of them are special."

What She Looks for in a Man to Date:
"The next boyfriend definitely needs to be husband material because I am a hopeless romantic so I definitely want to get married again. I need God to tell me that he's the one and I'm going to take my time until I get that; until it has resonated in my soul. He needs to be handsome. He needs to be God-fearing. He needs to be about family. It's a list of things. I'm also willing to compromise, but at this point in my life I want it all and I'm not gonna settle.

Why She Changed Her Name Back to Williams After Initially Wanting to Keep Stewart:
"I am officially Porsha Williams. I was holding onto something and I really can't explain to you what it was. But just as a woman we have the right to change our minds. I just want to leave my own legacy and I want to build up who I am, and be able to leave that with that name Williams
Good luck Porsha! We know she means well...
Photo: Bravo
LUPITA LOVE! Lupita Nyong'o Gets Gorge For W Magazine Party + Rocks Miu Miu Spring 2014 Campaign + 'Vanity Fair' Feature
Posted: 10 Jan 2014 07:47 AM PST
Lupita Nyong'o is living it up as the belle of the 2014 Awards season. And last night, she hit up the W Magazine pre-Golden Globes party looking fabulous. Pics inside, plus her latest Miu Miu campaign and Vanity Fair feature....
Rocking head to clutch to toe Proenza Schouler, 12 Years A Slave Star Lupita Nyong'o hit the W magazine celebration of The "Best Performances" Portfolio and The Golden Globes. She's the magazine's newest cover girl afterall, so it's only right she was front and center at the big bash.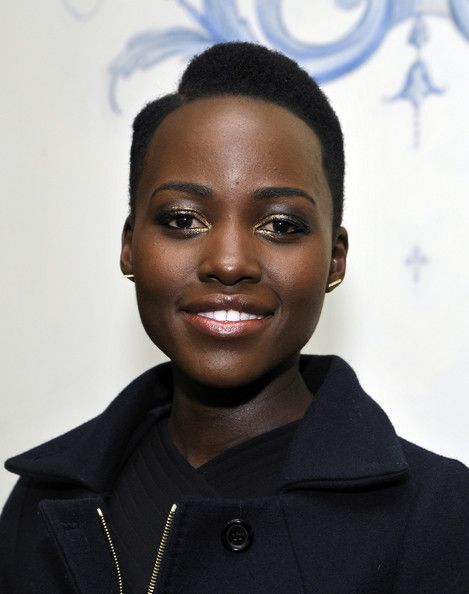 Gorge.
She's also rocking a brand new feature for Vanity Fair magazine's February 2014 issue:
So pretty!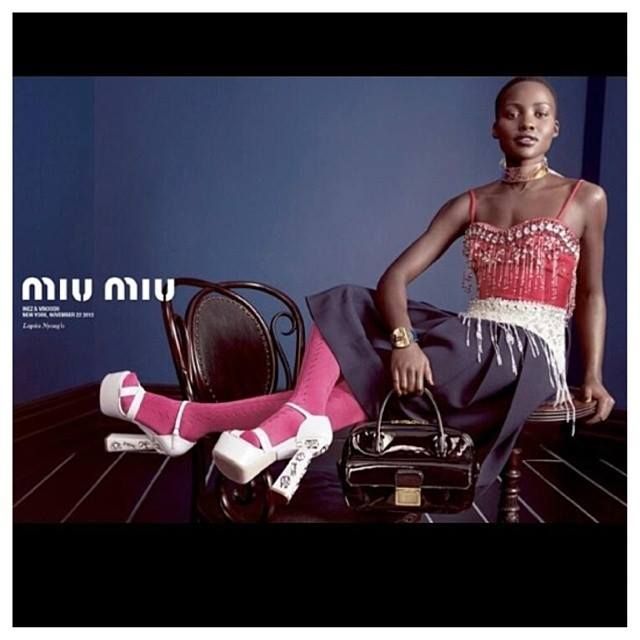 And she's also getting her fashion model on. The 30-year-old Kenyan beauty has already nabbed a major fashion campaign....and 12 Years is her very first movie.
She said:
Thrilled to be part of the #MiuMiu Spring 2014 campaign on great company #ElizabethOlsen #ElleFanning #BellaHeathecote. @ckhav
Fab!
Photos: Lupita's Facebook Fan Page
REALITY FAB: Is This The New Cast Of "Love & Hip Hop: LA"? We Hear It's NOT True....
Posted: 10 Jan 2014 07:06 AM PST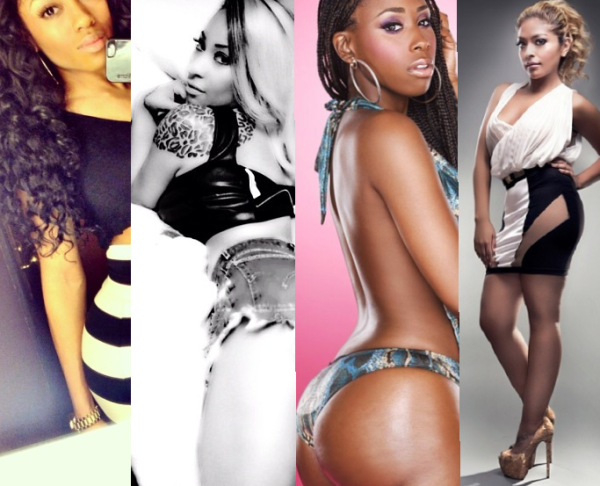 The cast of "LAHH LA" is gearing up to start filming. And even though a list of "confirmed" stars is now circulating, we're told it's NOT true....
Back in October, we broke the news that Mona Scott Young was expanding the "LAHH" brand into other cities and Los Angeles was the next destination. Now, after months of specualtion, we have a hint at who some of the new castmembers COULD be.
Producers supposedly told TMZ that the cast will include singer Brooke Valentine, radio DJ Yesi Ortiz, rapper Hazel-E, and video vixen Bria Myles. Of course, there needs to be a huge hip hop star.....because they haven't found one yet. Sadly....Ray J was unavailable.
We reached out to Mona Scott Yong to confirm the cast and she (naturally) told us that it's all wrong. And no final decisions have been made. She said told TheYBF.com:
"I am looking at LA, but as usual, they've got it all wrong. No final decisions on cast. And most definitely haven't started shooting a thing.
Thanks!"
So there you have it. And just in case you're still wondering who these folks are anyway: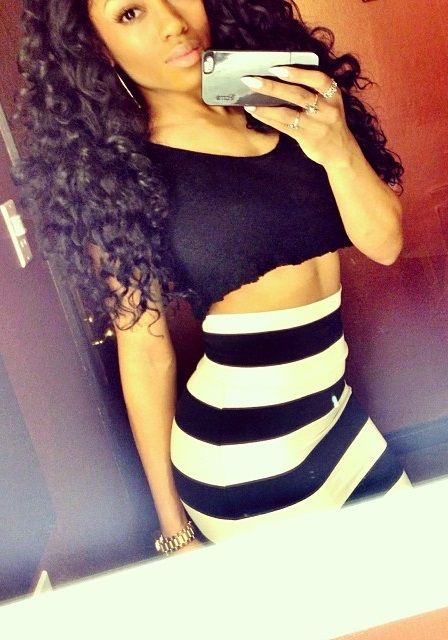 Brooke Valentine
Bria Myles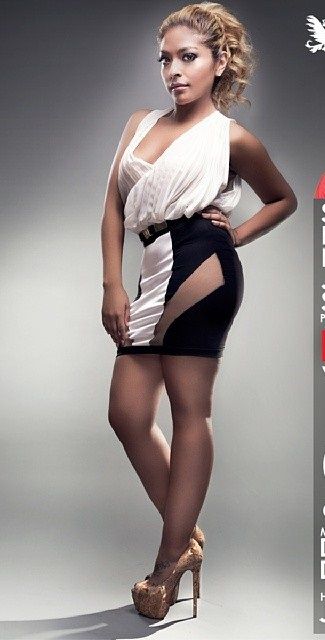 Yesi Ortiz
Hazel-E
Time will tell....

Photos via Brooke's IG/Hazel-E IG/Yesi Oriz IG/Bria Myles IG
JUST MARRIED! Bobbi Kristina & Nick Gordon...
Posted: 09 Jan 2014 07:52 PM PST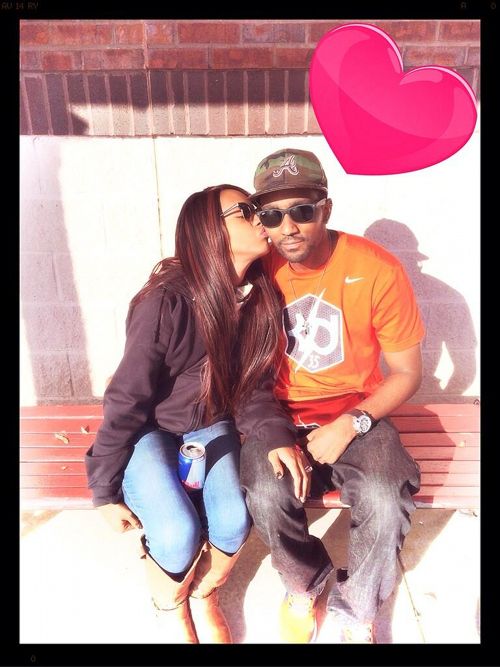 Well...she went and did it. Bobbi Kristina Brown is now officially married to her non-brother Nick Gordon. Check out how she revealed the news about their wedded bliss inside...
For over a year now, we've seen 20-year-old Bobbi Kristina and Nick Gordon slowly but surely professing their love for each other. They seemed to find solace in each other once Whitney Houston--Bobbi Kris' mother and Nick's guardian--passed away. And the Houston family didn't seem to be a fan of their newfound relationship.
During the Lifetime reality show "The Houstons, we saw BK's Aunt Pat and the rest of the family expressing their issues with the relationship. And grandma Cissy told friends and even wrote Bobbi K. an open letter about not being pleased with the twosome's behavior.
But y'all know you can't stop young love. And tonight, B.K. announced she and Nick are happily married. And she even posted pics of their new wedding bands, and her new name--Bobbi Kristina Houston Gordon:
She said:
It also looks like they have some projects of their own on deck. She said right afterwards:
#ClassicHollywood #RoyalByBirth This. Is. Me BAM! @nickdgordon iloveubaby bouts change the world,#GETREADY!
Hmmm.
We have a feeling most in the Houston family won't be feeling any of this. But hopefully, for Bobbi Kris' sake, this all works out like the fairytale she wants it to be.
Photos: Bobbi Kris' Twitter
NEWS BITS: Wendy Williams HOSTS ID's "Anti-Valentine's Day" Program + Flavor Flav BUSTED For Speeding And Pot Possession + Outkast HEADLINING New York's Governors Ball
Posted: 09 Jan 2014 04:19 PM PST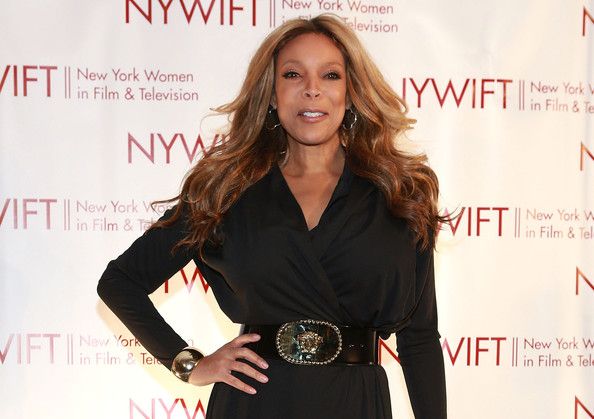 Wendy Williams is hosting ID's channel's anti-Valentine's day programming. Get the deet on the show inside and find out why Flavor Flav got busted. Also, get the deets on Outkast's next concert.
On Valentine's Day, Wendy Williams' is hosting Investigation Discovery new anti-Valentine's Day special 50 Ways To Leave Your Lover. Instead of normal lovey-dovey type shows, ID is going against the grain and showing stories of falling OUT of love.
"Some say 'breaking up is hard to do,' but it sure wasn't for the people who have felt love turn vengeful," said Henry Schleiff, Group President of Investigation Discovery. "Wendy is the perfect host for this darkly funny special Valentine's gift from ID that's better than any box of …poison chocolates!" The one-hour special includes three stories of damning dismissal.
In other Wendy appearances, she'll be a special guest this weekend on Trisha Yearwood's Food Network show, "Trisha's Southern Kitchen" entitled "Straight Up Comfort." It will air Saturday, Jan. 11th, at 10:30 am EST on Food Network.
The pair will serve up Southern comfort foods like including Ribbon Meatloaf, Creamed Style Corn and decadent Banana Pudding.
In arrests....
In Long Island, rap icon Flavor Flav was busted this morning for speeding, driving on a suspended license and pot possession. Cops pulled over his black Hyundai near Hempstead, New York where they also found his license had 16 suspensions.
Flavor Flav was charged with felony aggravated unlicensed operation and also received unspecified traffic tickets. He was released on an appearance ticket so he could attend his mother's funeral.
In concert performances....
This morning, we told you about Outkast booking a headlining gig at Coachella, and now we've received news that they'll also headline New York's Governors Ball on June 6-8 at New York City's Randall's Island Park.
The duo's performance will coincide with the 20th anniversary of their debut album Southernplayalisticadillacmuzik.
Photos via Big Boi's Instagram/Nassau Police/Getty
Melyssa Ford Says Her Relationship With Flo Rida Was "Doomed", They Had NOTHING In Common, And Addresses Karrine Steffans
Posted: 09 Jan 2014 01:03 PM PST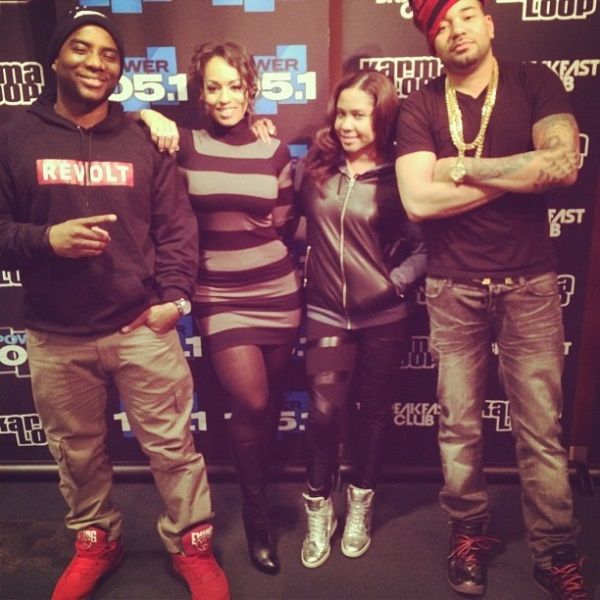 "Blood Sweat And Heels" star Melyssa Ford appeared on "The Breakfast Club" this morning where she dished on "video vixens" and why her relationship with Flo Rida was "doomed".
More inside.....
On this morning's broadcast of "The Breakfast Club", "Blood Sweat And Heels" star Melyssa Ford came on to dished on her hit show, which debuted to huge ratings on Bravo, and she opened up about her past as a video vixen, and shed light on her relationship with Flo Rida. Here are highlights:
On why she signed on for "Blood Sweat And Heels":
"I'm connected to my relationship with God and I listen to it. I always felt like the right opportunity had not come across my path. But I always knew that if I was going to do a reality show it would be with Bravo and it would be a show just like this one. A show about single successful women whose careers are not based on being funded by some man as a hobby. We're self-starters."

On being a video vixen:
I was a university student and I was putting myself through school. I had my priorities straights. In six years…I did twenty videos. I kinda took my popularity and branded it and leveraged myself…..I haven't done a video in ten years so to be defined by one pocket in time is a little annoying.

On the negative attention aimed at video vixens and the Superhead book:
Karrine….I don't know her personally. When I was on video sets…no one knew who she was. I didn't think she really existed because I didn't know anyone who'd ever seen her before. Her name just floated around like this big mystery. And then this book came out and it defined an entire group. I was like……hold on one second. Your story and mine are two very different.

Was she ever "solicited" on video sets?
I was the Queen of "No."

On selling real estate on "Blood Sweat And Heels":
She says she had just gotten her real estate license when she got an email from Bravo about the show. She has sold $2million in real estate and has several relationships with major lenders and banks. She made a point of proving that she REALLY IS A LICENSED Real Estate Agent.

On dating:
Melyssa says she's single and broke up with someone recently.

On Flo Rida:
Though they dated and broke up at least three times between 2009 and 2011, she says it was "doomed" and they never had anything in common. Although she never said he wasn't smart or intelligent (is was seriously implied), she described his conversational skills as "limited." Shocker.


On snooping:
She revealed that one of her boyfriends cheated on her and she found out because she found a sex tape (on VHS). She never confirmed if this "ex" was Flo Rida.

On Eva Marcille calling her a golddigger:
"She's entitled to her opinion. It's inaccurate."

On being cheated on:
"I'm a Ritz cracker to some men but to another guy I might be a Saltine. If guys aren't in that committed state of mind then they're going to step out on their chick."

Listen to the interview here:
The Randomness:
1. Exonerated former NFLer Brian Banks is getting his story, involving serving time for a rape he didn't commit, turned into a movie. STORY
Photos via Charlamagne's Instagram
LeBron & Savannah + Heat Ballers Party In NYC For Teammate Michael Beasley's B-Day
Posted: 09 Jan 2014 11:25 AM PST
King James brought his queen Savannah James out for teammate Michael Beasley's birthday party in NYC last night. Check out the HEATles who were spotted making an arrival inside...
The Miami Heat ballers joined teammate Michael Beasley at The General last night for a big surprise 25th birthday bash put on by Adonis Spicer/Spicer PR.
LeBron and Savannah braved the arctic cold (they're from the midwest so they're used to it) and looked happy as pie to have a night out together. Especially before the big game tonight against the Knicks. And it looks like Bron brought along one of the juices from Savannah's new The Juice Spot business. Nice!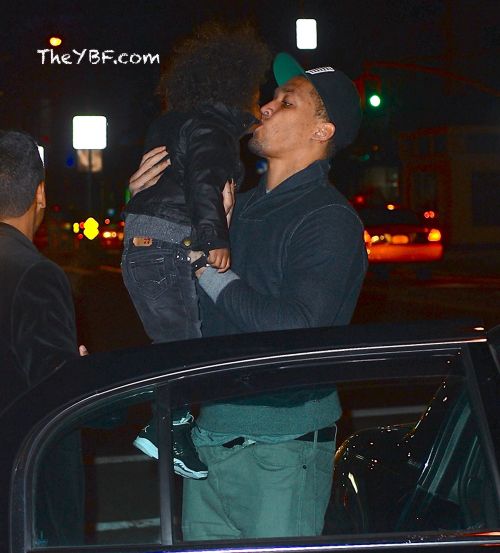 Michael Beasley carried his cute youngsters out of his b-day party and gave one of the kiddies kisses before getting in the car. Awww doting daddy cuteness.
And while most players brought their wives/significant others along, D-Wade flew solo. His new fiancee Gabrielle Union has been on a whirlwind press tour for "Being Mary Jane" on both coasts.
And new mommy Adrienne Bosh made sure she was on her man's arm last night: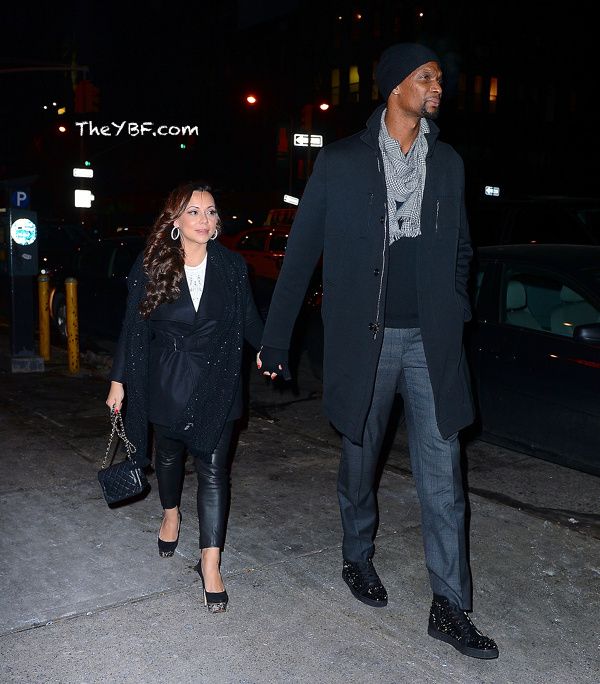 Hey Chris...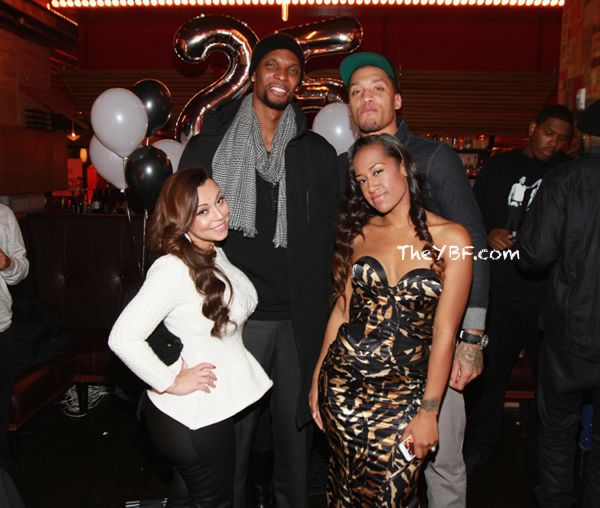 The Boshes posed it up with Michael and his girlfriend Kaleila Pufolkes.
Bron and D-Wade snapped some pics with the birthday boy.
And his whole team was there to celebrate. By the way, even though Mario Chalmers is front and center in the pic at the party, he won't be playing at tonight's game due to a tendonitis injury.
Photos: Splash
HAIRY TALES: Kanye West Shows Off His Barber Skills + Erykah Badu DEBUTS Her High-Top FADE!
Posted: 09 Jan 2014 10:57 AM PST
He's back...on stage. Kanye West's "YEEZUS" tour has added additional tour dates. Get info on the new shows inside and see Kanye giving a friend an edge-up while Erybah Badu reveals her new hightop fade.
Kanye West proved that he's got a few skills when it comes to clippers and a good edge-up. His friend, Rich The Barber, who owns "The Filthy Rich" Barbershop in Queens posted this pic with actor Woody Harrelson ("The Hunger Games: Catching Fire" ) looking on. Rich said 'Ye shouted out, "Hey woody how u like that line up I did on dave".
UPDATE: This is a pic from the David Blaine magic special that recently aired
In other Kanye news, his YEEZUS tour is headed back on the road with additional dates:
2/13 — University Park, PA @ Bryce Jordan Center
2/14 — Baltimore, MD @ Baltimore Arena
2/15 — Newark, NJ @ Prudential Center
2/17 — Montreal, QC @ Bell Centre
2/18 — Hamilton, ON @ Copps Coliseum
2/19 — Albany, NY @ Times Union Center
2/21 — Uncasville, CT @ Mohegan Sun Arena
2/22 — Atlantic City, NJ @ Boardwalk Hall
2/23 — Uniondale, NY @ Nassau Coliseum
Also, Kanye was spotted in the studio with Tyga a few days ago...so there may be new music on the way.
In other hair tales........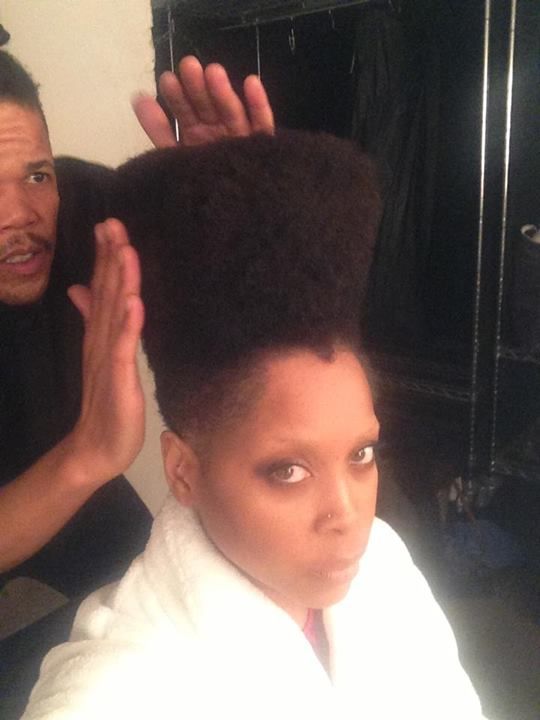 Ms. Badu is rocking a classic "do" on her latest Facebook post. Erykah told her fans, "Still high and faded ..." We're sure that double entendre was not a mistake!
Speaking of hair.....we have to admit, from afros, to braids, to cornrows, to a high-top, Erykah is the type of fly chick who can pull of ANY look. We likey.....
Photos via Erykah Badu's Facebook/Rich The Barber Instagram