---
BABY LOVE: Ciara CONFIRMS Her Pregnancy On "The View"!
Posted: 14 Jan 2014 09:20 AM PST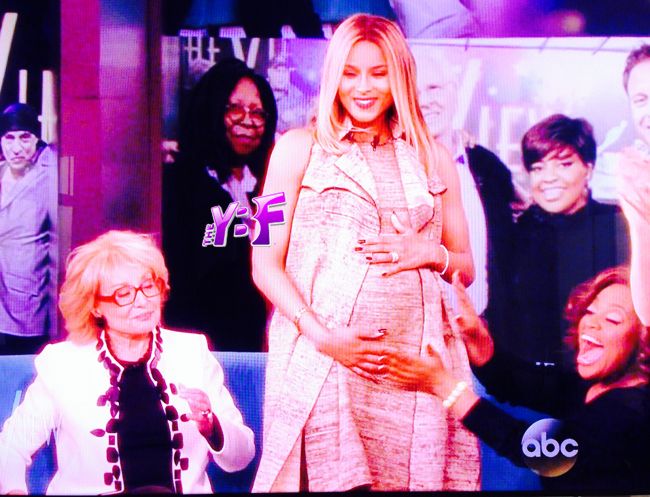 Ciara appeared on "The View" this morning where she confirmed her pregnancy! Find out what else she talked about inside....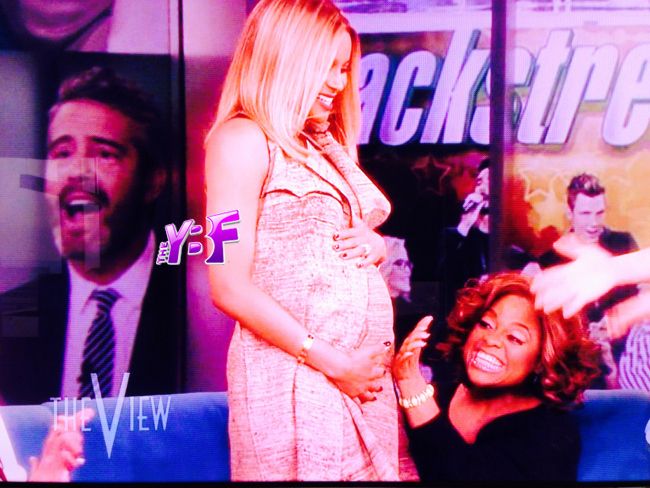 "Body Party" chick Ciara appeared on "The View" this morning where she confirmed her pregnancy to Barbara Walters and the co-hosts. When Babs asked if she had anything to say about the rumors of her being pregnant, Ciara stood up, pulled her over coat back and exposed a very round baby belly.
CiCi's announcement came at the end of the show (it was preceded by Jenny McCarthy and Sherry Shepherd's unnecessary "tv trivia" battle), but we finally got the confirmation we've all been talking about for months. And we're sure Ciara was happy to get the attention....at any rate.
She told the hosts, "I'm so excited. Last year was, like, the best year of my life. Being able to get a fresh start with a new label...and of course the engagement." She added that she's in the studio with her fiance' Future working on her new album under the direction of LA Reid.
When asked if she planned to get married in 2014, she said, "Yes, I am actually."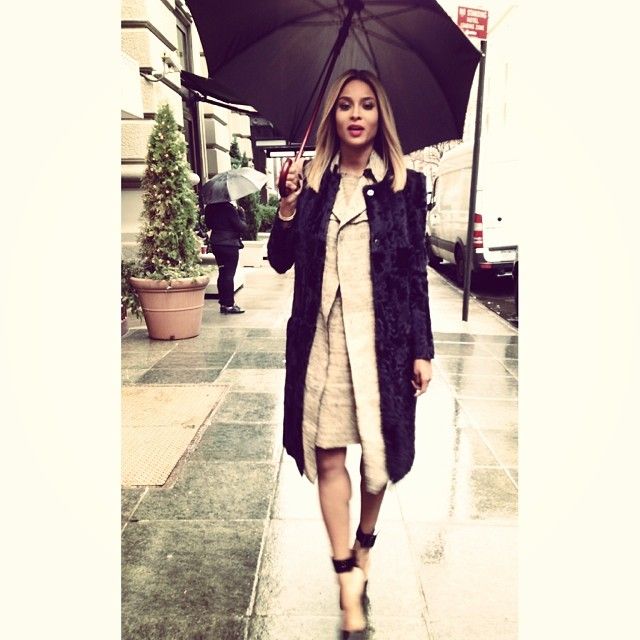 CiCi also chatted about her upcoming Grammy After Party performance, her campaign with DEGREE Women and shared her thoughts on cyberbullying. Congrats to Cici!
Photos via Ciara's Instagram, ABC

SPOTTED: Usher HUGGING UP On His Manager-Girlfriend Grace Miguel At The Chateau Marmont Hotel
Posted: 14 Jan 2014 08:54 AM PST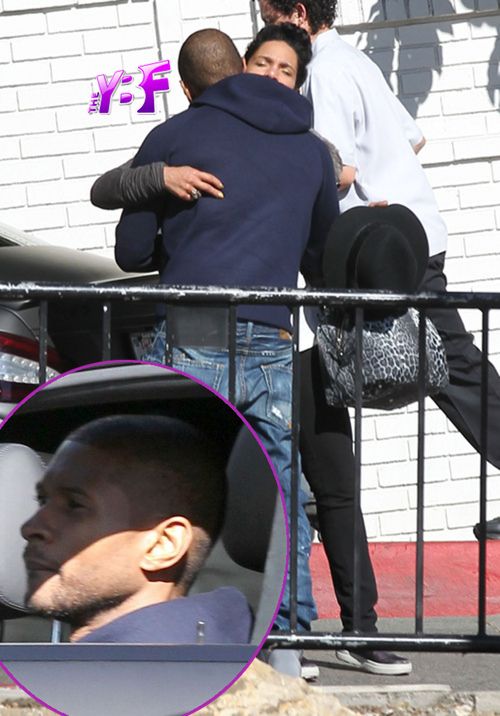 Usher was spotted hugged up with his manager, Grace Miguel, before they departed a hotel in Hollywood yesterday. See the pics inside and get the latest on Usher's upcoming appearance in Texas.
Photographers captured "Climax" singer Usher in an intimate embrace with his manager Grace Miguel yesterday. Usher gave his boo (who he doesn't like to publicly claim) a warm hug before dropping her off at the Chateau Marmont Hotel in Hollywood. As his car drove away, he was seen sending a few text messages.
Although Usher and Grace have never acknowledged an "intimate relationship", she did attend her mom's 60th birthday a few years ago and the two also spend time with each other's kids.
It will be interesting to see if Grace and her kids make the trek to Texas for the 2014 Houston Livestock Show And Rodeo in a few weeks. Usher's also headlining Black Heritage Day on Friday, March 7.
Photos via FAME
LADIES AT WORK: NeNe Leakes, Wendy Williams & Sherri Shepherd Make The Talk Show Rounds
Posted: 14 Jan 2014 08:32 AM PST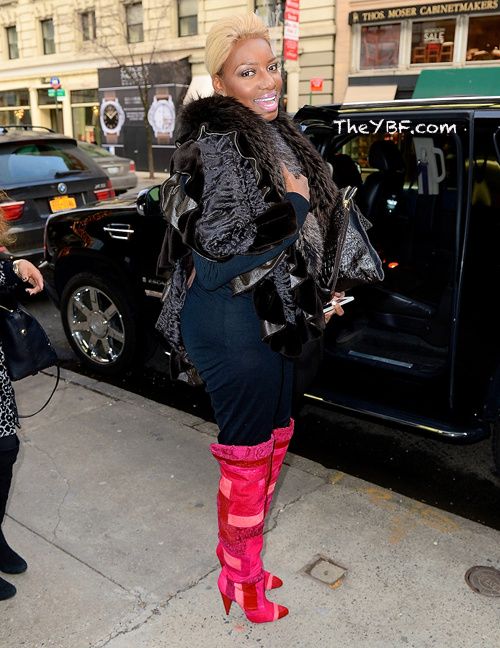 A few of your faves have been making their talk show rounds in NYC. Check out NeNe Leakes, Sherri Shepherd, and Wendy Williams...and what they wore...inside....
"RHOA" star NeNe Leakes stomped into "New York Live" yesterday morning and then had a fabulous lunch at Nello's on the upper east side in these interesting red boots:
Not feelin' them. But we are feein' how she's calling everybody out this season on "Housewives".
Talk show maven Wendy Williams was spotted in all her blonde wig glory hitting up "Entertainment Tonight":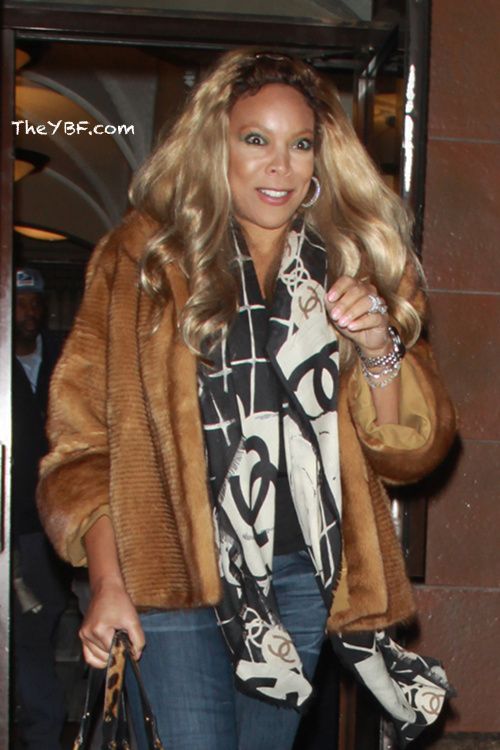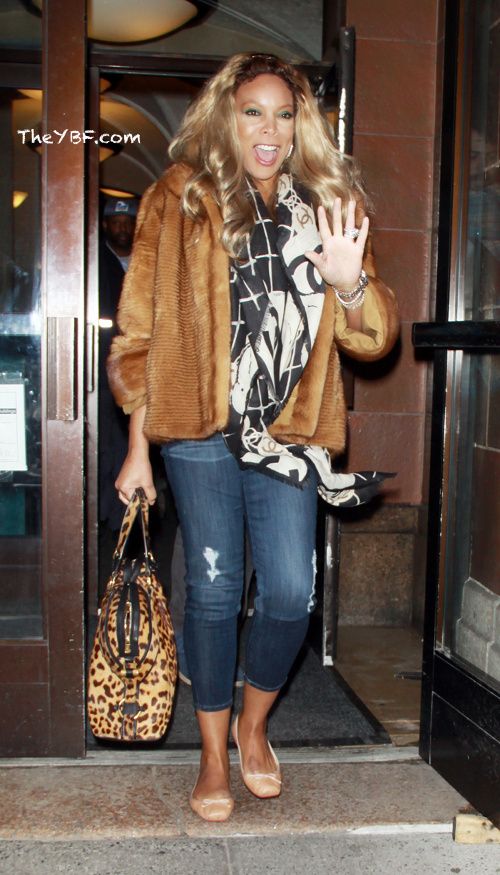 She threw on her flats and rocked her Jersey girl uniform of cheetah print, fur and big hair.
And over at "Good Morning America":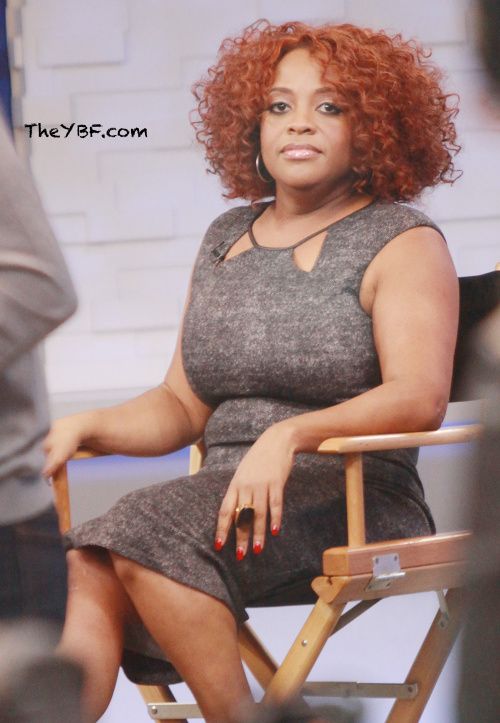 Sherri Shepherd was spotted making her talk show rounds as she promotes her new book Plan D: How to Lose Weight and Beat Diabetes. And "The View" co-host has lost 40 pounds since changing her eating!
Keep up the fab work Sherri!
Photos: INF/Splash

MUSIC FAB: Willow Smith's "5" Ft. Jaden Smith
Posted: 14 Jan 2014 07:23 AM PST
13-year-old Willow Smith just dropped a new song called "5". And it's featuring her brother, Jaden. Check out the drippy track inside....
Well. It's another ethereal track from actress/singer Willow Smith. And this time, she put her brother on the track to rap a few bars.
They're talking cuddling, "stopping when the cops come", (others) smoking, love and more in a song that we actually are feeling. Like her previous tracks "Summer Fling" and "Drowning", it still feels a bit old for a 13-year-old and her teen brother, but maybe Willow has found her niche.
Check out "5" below:
Photo: Getty
IN CASE YOU MISSED IT: Juicy J AWARDS $50,000 TWERK Scholarship To 19-Year-Old Single Mom...WHO DIDN'T TWERK!
Posted: 14 Jan 2014 06:39 AM PST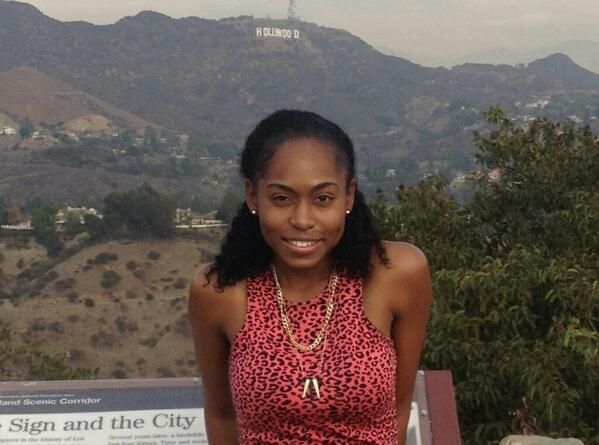 "Twerk Off" rapper Juicy J has awarded a $50,000 "twerk" scholarship to a 19-year-old Biology major from the State College of Florida. Find out what set the winner apart from the "twerkers" inside….
A few months ago, rapper Juicy J raised a few eyebrows when he announced a $50,000 scholarship inspired by the "twerking" craze. Naturally….there were tons of applicants, who sent in videos of themselves twerking, and now 19-year Biology major Zaire Holmes has emerged as the winner.
But it's not what you may think.
What's interesting about the winner, who attends the State College of Florida, is that she was the only applicant who DID NOT twerk. For those applicants who read the rules, is was clearly stated that you DID NOT have to twerk in order to win the money. Zaire, a single mother, said, "A lot of people thought that you had to twerk, but you actually had to read the rules."
Juicy J chimed in, "It's not always about shaking you're a$$. Next time I send out a tweet about a scholarship, make sure you take it seriously. Read the words."

Reading is fundamental.
Watch the scholarship presentation here:
Photo via Zaire Twitter
ENGAGED! Evan Ross Proposed To Ashlee Simpson...And They Showed Off The Ring!
Posted: 13 Jan 2014 09:24 PM PST
And it's another winter engagement for the books. 25-year-old Evan Ross is the latest to pop the question. And he and his new fiancee Ashlee Simpson just showed off the ring.
Check it inside....
Well well well. "CrazySexyCool" star and Diana Ross' son Evan Ross just proposed to his "singer" girlfriend Ashlee Simpson. And Evan posted a pic of the twosome--plus that fat ring--saying:
The love of my life said YES!!!!!!
While Ashlee gushed:
My baby love and I are ENGAGED!!! Hallelujah Hawaii !!!!!
The twosome also recently gushed about their families joining together to celebrate Christmas together. Just when you thought this was a fly-by-night relationship....
Evan's big sis Tracee Ellis Ross tweeted:
I am so over the moon for my brother. He has found the LOVE of his life. And I get another sister. Nothing better. I love you "Shlee" Congrats @eross88 @Missbananahammock I'M SO EXCITED!!!!! #RossSimpson #love
This will be the second marriage for the younger sister of Jessica Simpson. And Evan's going to be taking on another major role--stepdad to Ashlee's 5-year-old son Bronx Mogli.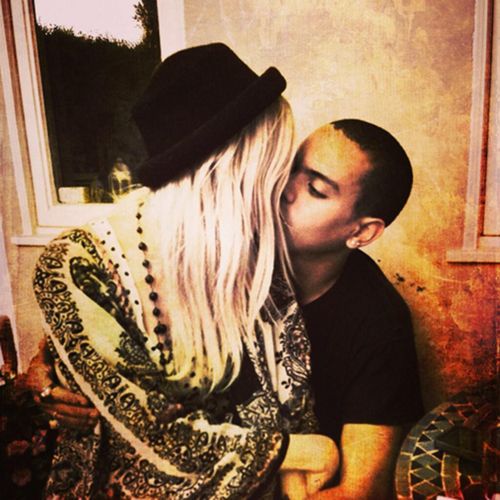 Congrats to the couple!
Photos: Evan's Twitter
COVER GIRL: Lupita Nyong'o For "Dazed & Confused", DISHES On SHATTERING Stereotypes In Hollywood
Posted: 13 Jan 2014 03:08 PM PST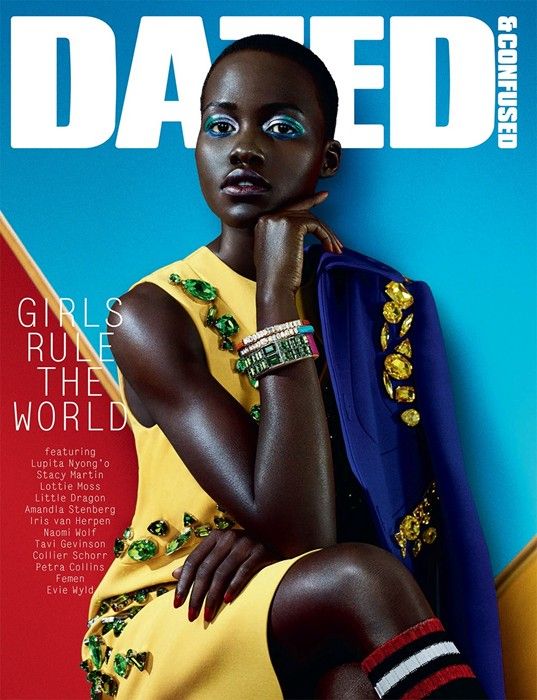 Fashion "It" Girl Lupita Nyong'o covers the latest issue of Dazed & Confused. See pics from her colorful spread inside...
Last night, Lupita Nyong'o caught our attention on the red carpet of The Golden Globes in a stunning Ralph Lauren gown. And today, she's got our eyes glued to the latest cover of Dazed & Confused.
Lupita posed for the "Girls Rule the World" issue which was shot by Sharif Hamza and styled by Robbie Spencer. Inside, she discusses the making of 12 Years A Slave and how she aims to shatter stereotypes of women in Hollywood.
Check out pics from the spread....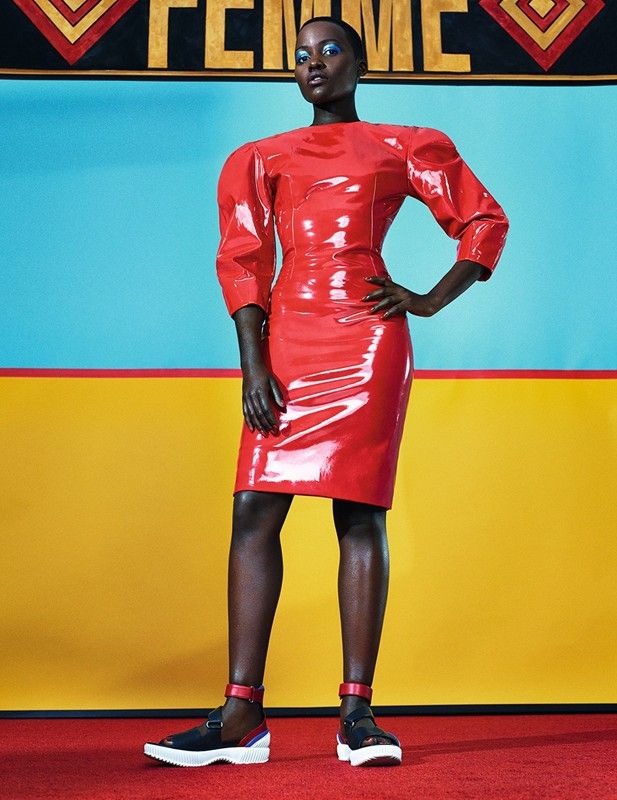 She told the mag that she based her character Patsey on Michael Jackson. "There's something very Michael Jackson-like about Patsey – the childlike quality he always had. She had her childhood stripped away from her suddenly as soon as she became of sexual age."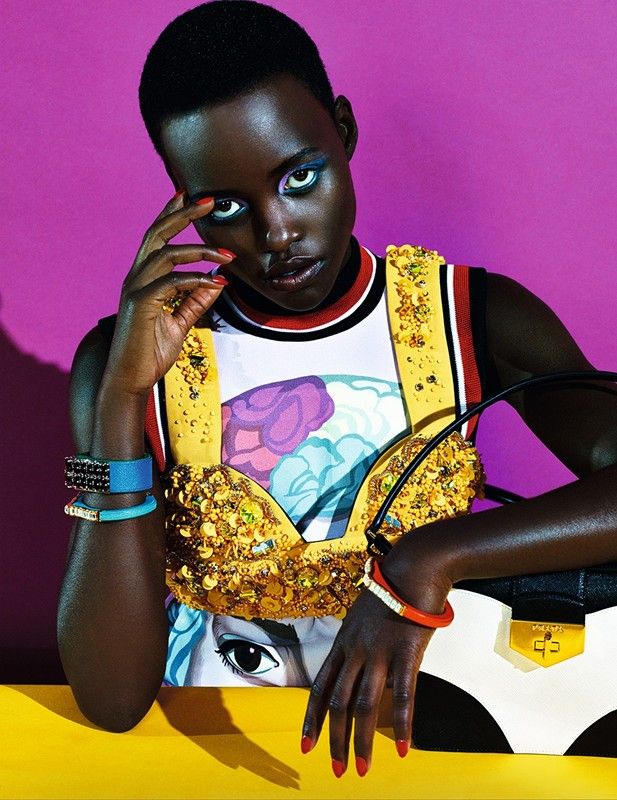 Lupita is also the face of Miu Miu's SS14 campaign. Stunning pics as usual.
The February issue of Dazed & Confused hit stands February 16th.
Photos via Dazed & Confused/Sharif Hamza
FIGHT: Kanye West Accused Of PUNCHING Teen In Waiting Room....For Calling Kim A "N****r Lover"?!
Posted: 13 Jan 2014 02:23 PM PST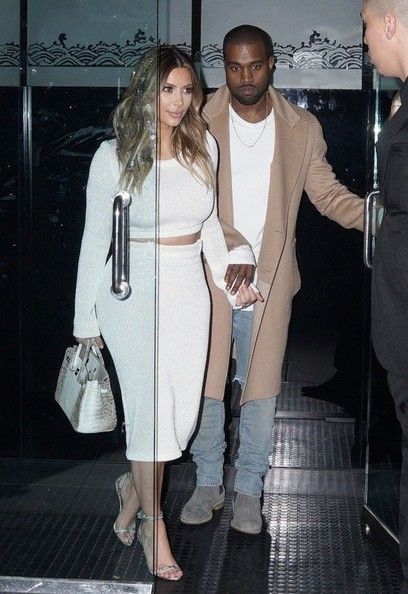 Reports allege that Kanye West has assaulted someone else. Deets inside about the rapper supposedly punching a guy inside a doctor's office today....
Another day, another (alleged) Kanye West fight.
Reports state that the "Blood On the Leaves" rapper hauled off and punched out an 18-year-old today inside of a chiropractor's waiting room in Beverly Hills. And it all stemmed from the guy allegedly hurling insults at Kanye's fiancee Kim...including calling her a "n*gger lover."
Apparently, Kanye was not there at the time the exchange between the guy and Kim occured. But once Mr. West showed up, Kim told him what went down. And ish got real.
Witnesses told TMZ:
Kanye and Kim were in Beverly Hills when they were swarmed by photogs. We're told the 18-year-old came to Kim's rescue and held the door of a medical building open so she could get in. As Kim walked, the guy allegedly said, "F**k these fa**ot-ass n****rs"" -- referring to the paparazzi. Kim then told her it was not appropriate to use the N word. We're told he then screamed at her, "F**k you bitch. Just trying to help you. Shut up n****r lover, stupid slut."

Apparently that got Kim hot as fish grease ... she watched the guy walked into an office. A short time later Kanye arrived and went into the office.

Sources say Kanye and Kim rushed into the waiting room of chiropractor Richard Hill and found the 18-year-old sitting there. Witnesses say Kanye punched the guy and Kim screamed, "We have it all on tape."
Even though the fight was broken up (by the massage therapist in the office), the guy reportedly says he wants to press charges.
When people think songs like "N*ggas In Paris" give them passes to say certain things....
With that said, witnesses are accusing Kanye of being the one who turned the verbal situation into a physical one.
And we're not too sure why Kim was screaming at the idiotic dude about them having everything on tape. The tape may likely only hurt her fiance. But we shall see...
Photo: Fame/Flynet
ON THE SET: Drake, A$AP Rocky & Wu-Tang Clan Shoot "WU-TANG FOREVER RMX" Video
Posted: 13 Jan 2014 01:34 PM PST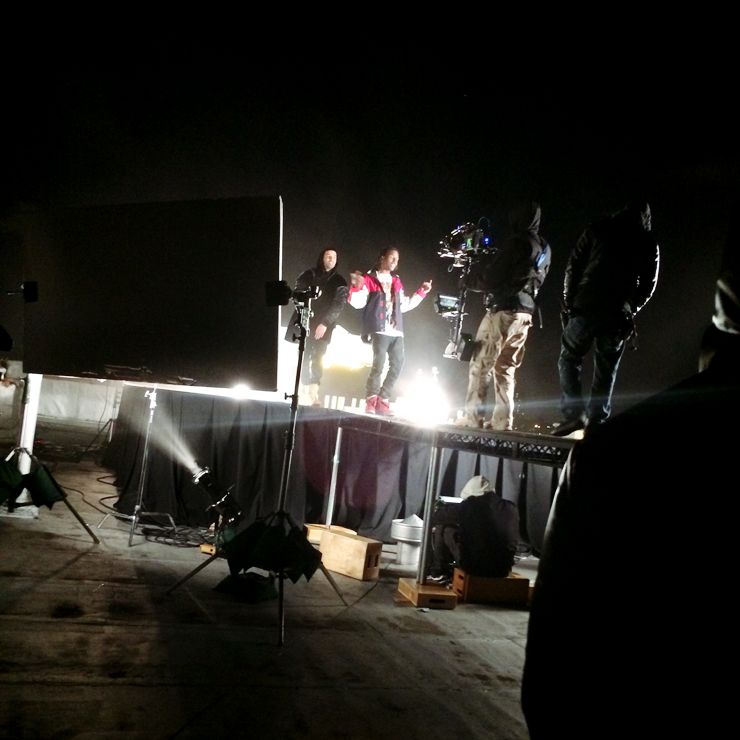 Drake was spotted with A$AP Rocky filming his latest video in NYC. Find out deets about the shoot inside....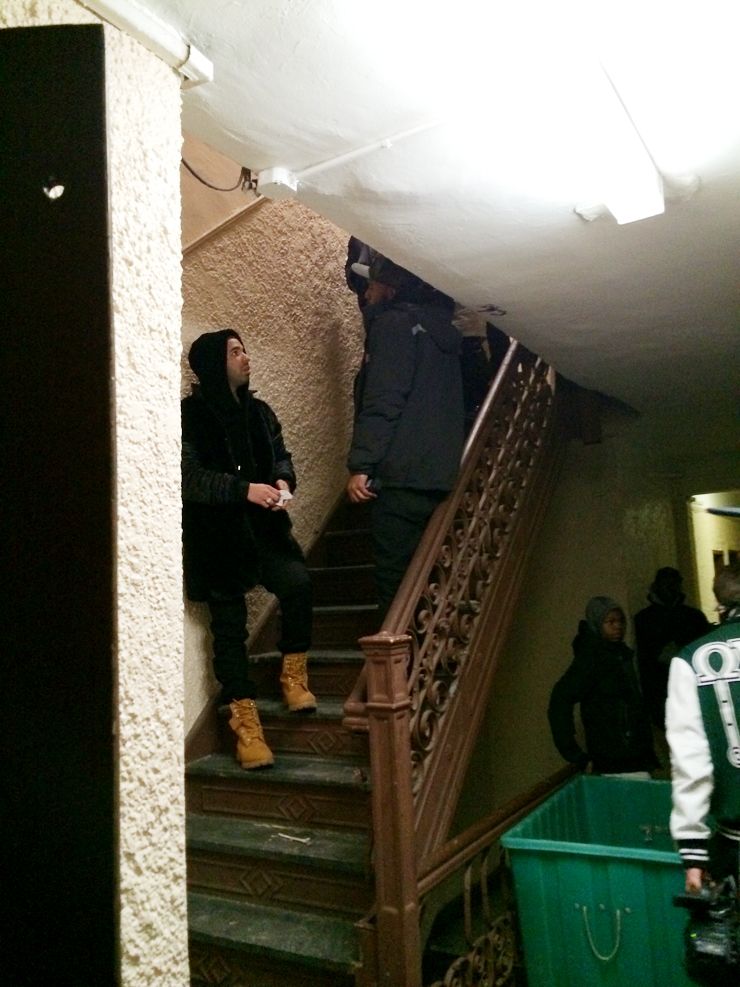 On Twitterverse, fans in Harlem (specifically 140th street & Adam Clayton Powell Blvd), tweeted a series of photos featuring Drake and rapper A$AP Rocky filming the "Wu-Tang Forever RMX" video.
Members of Wu-Tang Clan, who recently reunited for the 20th anniversary of Enter The Wu-Tang (36 Chambers), were also spotted on set and will appear in the clip.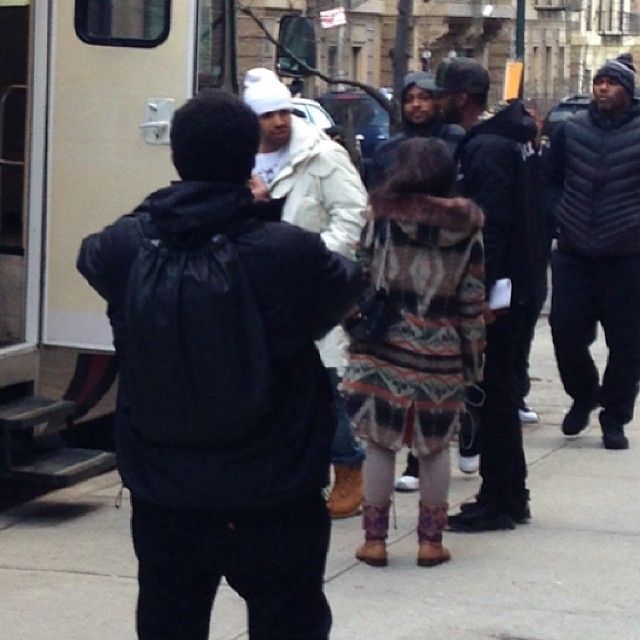 It's interesting that members of Wu-Tang are embracing the song now. Because in September 2013, Wu-Tang's Inspectah Deck talked to HipHopDX and expressed confusion about the track saying,
"I don't even know how to take it, my brother. I just felt it don't need to be 'Wu-Tang Forever.' It should be called 'It's Yourz,' if that's the case. That's what the hook seems to be. That's what the main basis of the rhyme seems to be. So you can call it 'It's Yourz' and it would have the same impact. But to call it Wu Tang Forever'...unless the song is about the Clan like that, then it's cool. I'm like, 'Yo, if there's a remix coming out, it got brothers on it and you just wanted to leak this one first and then come back with the Clan in that strategy, that's not the understanding that brothers had in the beginning."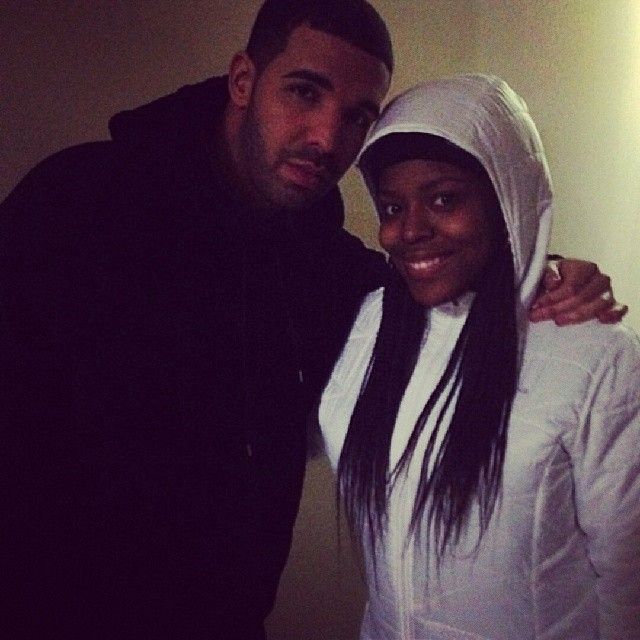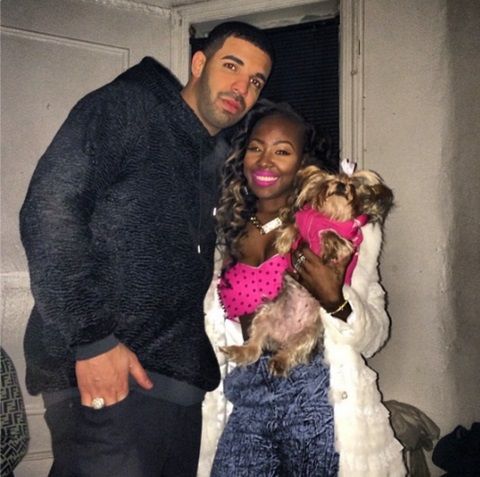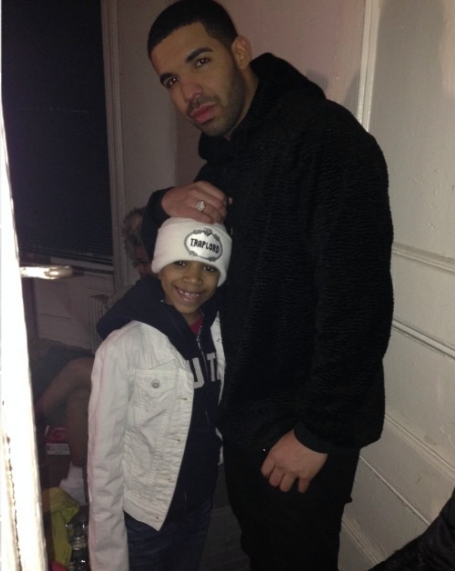 In addition to recording music, it seems like Drake has become an unofficial ambassador for Toronto. A columnnist for the Toronto Sun credits him with helping to draw soccer player Jermain Defoe to the Toronto FC team. Drake said,
"I don't know if I had an influence on him coming here. I think that all I did was give him the necessary information about a city he didn't know much about. I told him how great it's been to me, and how great I assumed it would be to him. We built up a personal relationship. I'm excited to see him begin his career here."
Nice.
Photos via Lukas Hodge/Twitter /Various Twitters
YBF Celebs Take Over The 2014 Golden Globes Afterparties!
Posted: 13 Jan 2014 12:15 PM PST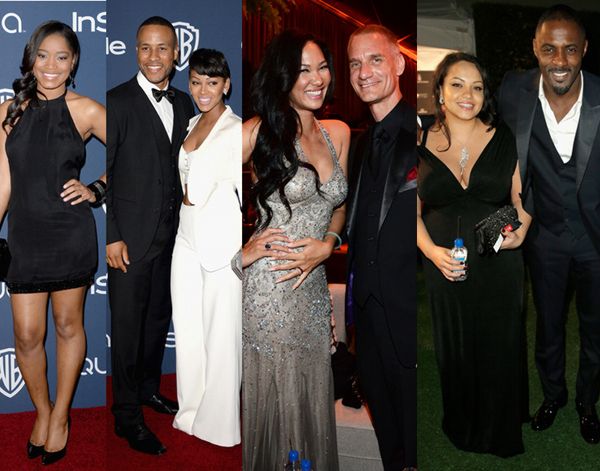 YBF celebs were all over the 2014 Golden Globes afterparties. And we've got all the pics from the best parties inside....
Even if they didn't get invited to walk the red carpet for the awards show, plenty of celebs nabbed invites for the biggest and best afterparties.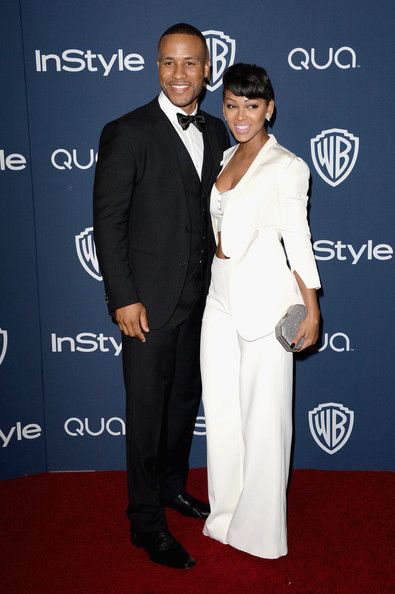 Meagan Good and her husband DeVon Franklin looked amazing at the InStyle/WB party.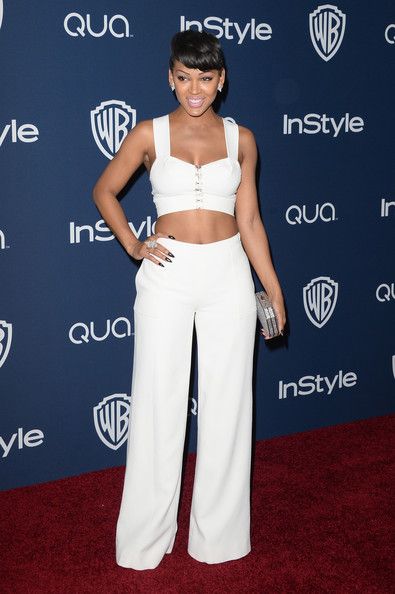 One of our fave looks of the Anchorman 2 star so far. A sexy 3-piece white wide leg pantsuit...hot!
Speaking of sexy, "Vampire Diaries" star Kat Graham rocked this hot pants/sheer dress look with her fiance.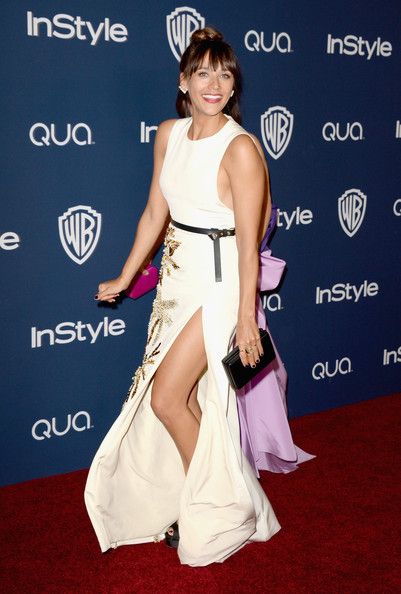 Rashida Jones looked cute in her white embellished dress.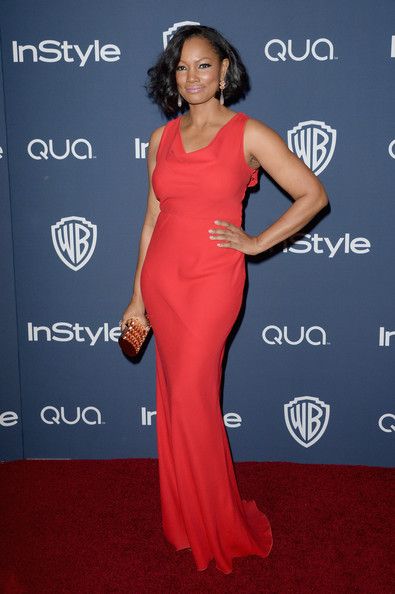 Garcelle Beauvais kept it sexy in red.
"Revenge" star Ashley Madekwe kept it extra colorful on the carpet.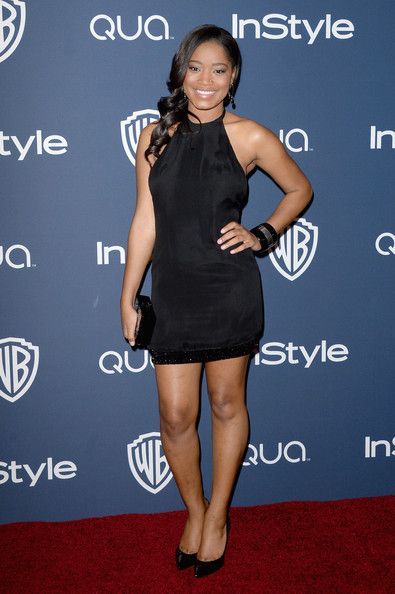 KeKe Palmer rocked a little black dress for the party.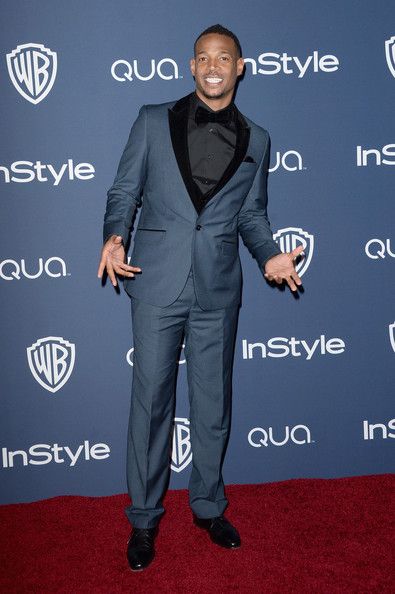 And Marlon Wayans, who is gearing up for his Haunted House sequel, looked cute in his blue formal look.
Next up -- The famed Weinstein Company party hosted with Netflix:
Kimora Lee Simmons is always a fixture at Golden Globe afterparties. And she brought her new man Tim along for the fun occasion.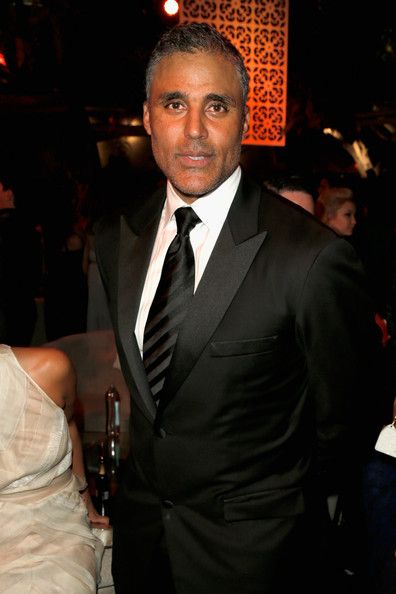 "The Game" actor Rick Foxx showed up looking hot.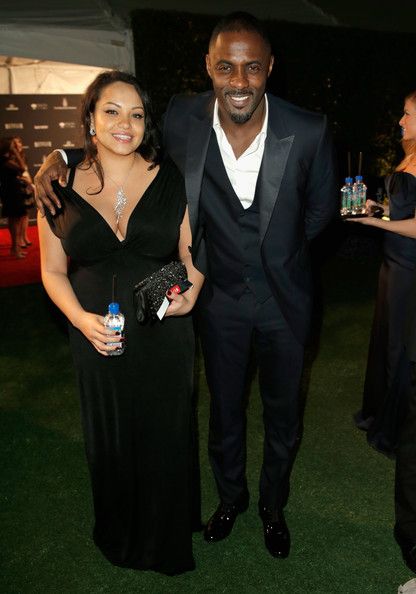 \
Idris Elba and his girlfriend Naiyana Garth partied it up. But not too hard--the mom-to-be sipped on water all night long.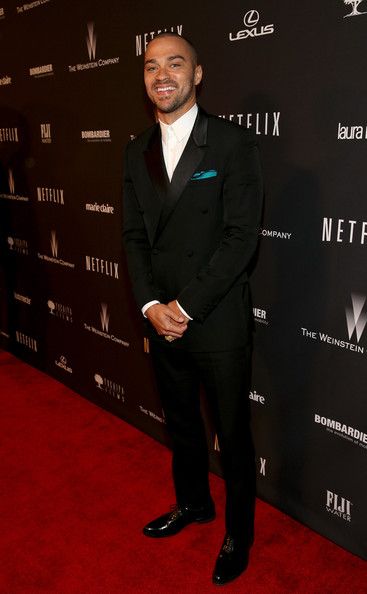 "Grey" star Jesse Williams flew solo as his wife Aryn was back home with their newborn baby girl.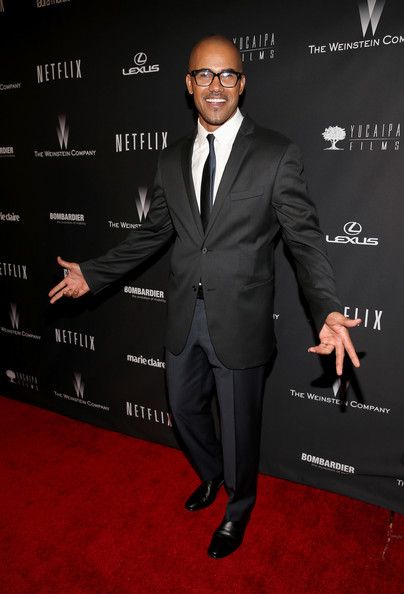 "Criminal Minds" star Shemar Moore had some fun on the carpet.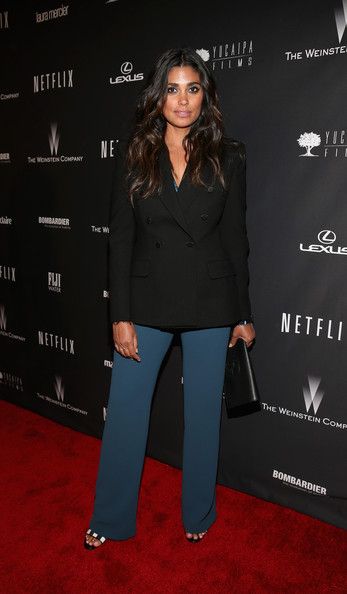 Rachel Roy rocked a subdued pants look.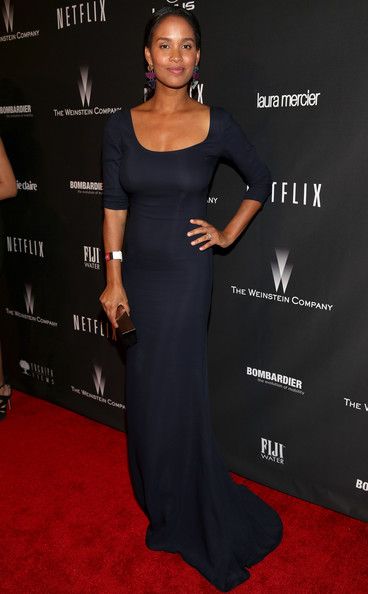 And Joy Bryant of "Parenthood" and the upcoming flick with Kevin Hart, About Last Night, kept it simple in a navy gown.
Over at the NBC/E! party: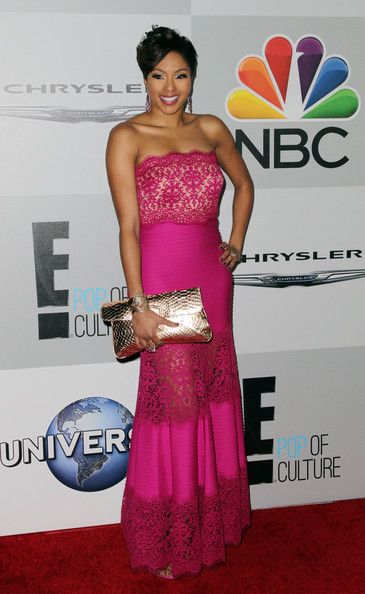 Alicia Quarrels and Allyson Felix kept it colorful in bold frocks.
Hill Harper and Blind Side actor Quentin Aaron posed it up at the HBO afterparty.
Russell Simmons brought his newest model chick of the moment. She's actress/model Shannon Elizabeth (remember her from those American Pie movies?).
Niecy Nash and her husband Jay made it a date night.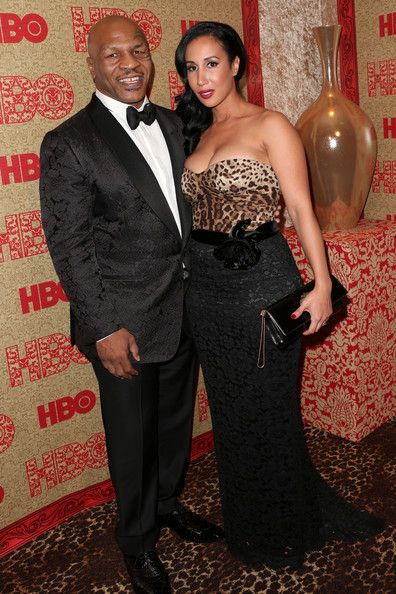 Mike Tyson brought his wife Lakiha Spencer. He's looking healthy and happy these days.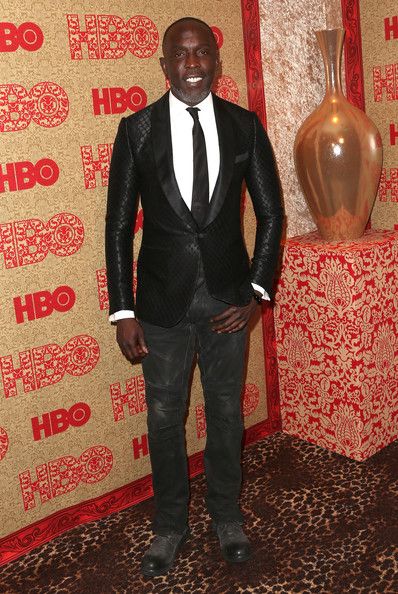 "Boardwalk Empire" star Michael Williams hit the event.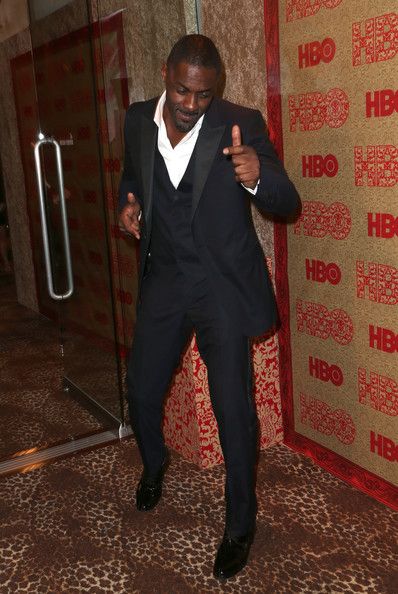 Heeey Idris.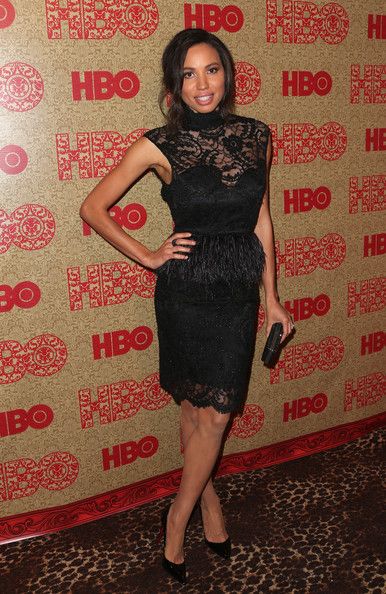 "Parenthood" star Jurnee Smollett also made her way to the HBO party.
Glam chicks Cynthia Bailey and Sanaa Lathan partied it up together at Diddy's afterparty at 1Oak.
Over at the FX/FOX party: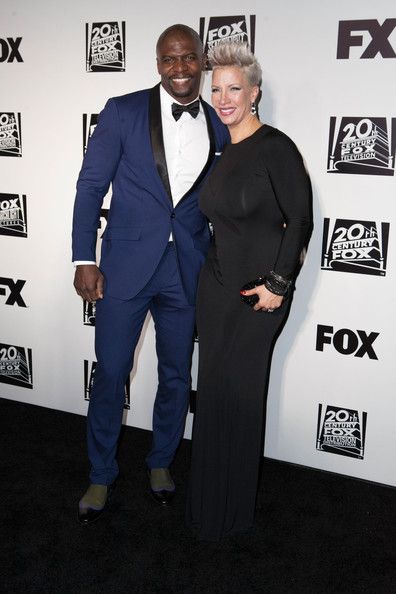 Funny man Terry Crews brought his wife Rebecca for the night out.
Gabby Sidibe was clearly having a ball.
And Alfre Woodard and her hubby looked their usual much-in-love selves.
Fun times!
Photos: Wire, Cynthia Bailey's IG

Dwyane Wade Parties It Up For His 32nd B-Day Party On A Yacht With Gabrielle Union, LeBron James And The Miami Heat
Posted: 13 Jan 2014 11:48 AM PST
Dwyane Wade celebrated his 32nd birthday with his fiancee Gabrielle Union and his Miami Heat teammates this weekend. See how big they went and the pics inside...
Over the weekend, Dwyane Wade celebrated his 32nd birthday aboard a fully customized Li-Ning "Way of Wade" yacht in Miami with Gabby, Miami Heat boss Pat Riley and team owner Micky Arison.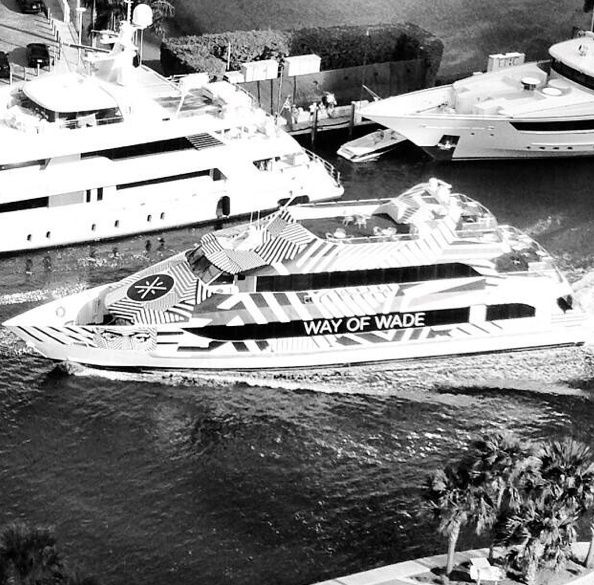 Dwyane tweeted, "Ohhh what a night...early birthday bash for me in Miami on this amazing yacht.. #TeamWade and @liningusa know how to make a guy feel special. Thanks to all my teammates and EVERY1 who came out... Moments like this I'll never forget. 32yrs on this earth here I came. #thebetterversionofmecomingup"

We're sure Gabby would love to see that better version...
Dwayne's Heat teammates all showed up to wish him a happy birthday before they got back on the road. Tomorrow, the team will visit the White House to celebrate their 2013 NBA Championship.
The wives, girlfriends and fiances of The Heat all posed for a pic. Adrienne Bosh tweeed, "Nice time celebrating with the family Happy Birthday @dwyanewade Lovely time with @chrisbosh @gabunion @telltell_heart @giolewis @mrs_savannahrj @amarisjones @iamddj @hbattier @jennagreen7 #HEATFamily"
It looks like Savannah, Adrienne, Amaris Jones, Heidi Battier, Jenna Green and the other ladies have rallied around Gabrielle and offered her their love and support throughout her engagement and admission about D Wade's love child.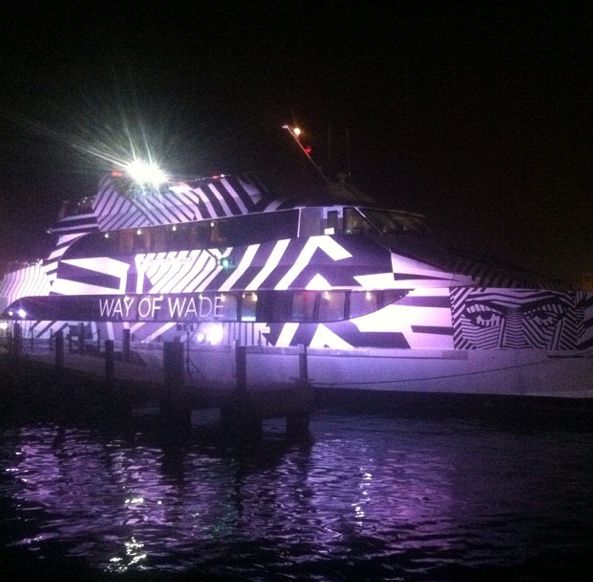 Watch the fireworks here:
Fun times after a rough back-to-back loss in New York.
Photos via liningusa, adriennebosh, amarisjones, therealshoeicidal1, mykicksfly
Gabourey Sidibe POPS BACK At Haters Who Criticized Her Golden Globes Look
Posted: 13 Jan 2014 10:53 AM PST
Gabourey Sidibe heard the critiques of how she looked at last night's 2014 Golden Globes. And she has zero f**ks to give. Find out how she popped back at her haters inside....
When "American Horror Story: Coven" actress and Golden Globe nominee Gabby Sidibe showed up in this custom champagne Michael Costello dress, social media and beyond all had something to say about it. And we all know Twitter has zero chill when it comes to dragging.
So after loads of mean comments about her weight, choice of dress and health took over the Twitter and Instagram world (most of which were outright mean and not constructive), Gabby deciding to snap back in her own snarky way:
To people making mean comments about my GG pics, I mos def cried about it on that private jet on my way to my dream job last night. #JK

— Gabourey Sidibe (@GabbySidibe) January 13, 2014
She wins.
Thoughts?
Photos: Getty