---
FRIENDLY SKIES: Will Smith SKYDIVES With Tyrese And Dubai's Crown Prince, REACTS To James Avery's DEATH
Posted: 06 Jan 2014 08:13 AM PST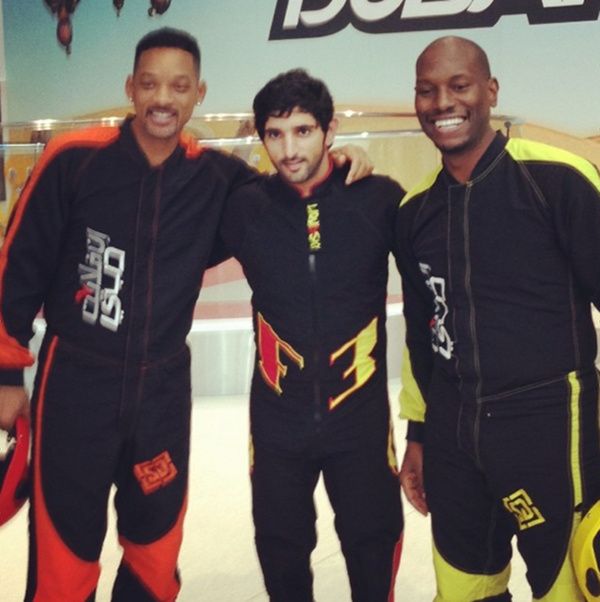 The "Fresh Prince" Will Smith went skydiving with Dubai's "Crown Prince" and Tyrese over the weekend. See their pics inside and get Will's reaction to James Avery's death.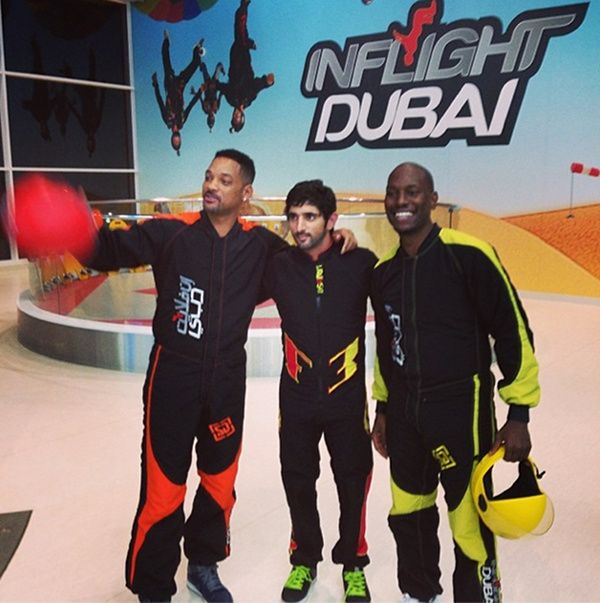 We've got more pics and videos from Will Smith's trip to Dubai. As we told you previously, Will has been in Dubai for a few days with his wife Jada (where they celebrated 16-years of marriage), singer Maxwell, and actor/author/singer Tyrese (who celebrated his 35th birthday). According to 7DAYS In Dubai, the group brought in 2014 at Barasti Bar where DJ Jazzy Jeff kept the music flowing.
In the most recent set of pics and videos, Will and Tyrese went to an indoor skydiving facility with Dubai's Crown Prince Sheikh Hamdan bin Mohammed bin Rashid Al Maktoum, a semi-pro skydiver. Tyrese tweeted, "You HAVE to come to this place called #InFlightDubai life changing and amazing.... Thank you to @faz3 for arranging our day... Blessed and honored to join.!"

Once Will returns to the States, we suspect he'll start gearing up for promotional appearances for "Focus", the action flick he shot in New Orleans, LA this past summer. In the meantime.....
Watch indoor skydiving antics here:
BONUS:
Click the video to see Will's birthday gift to Tyrese.
Also.......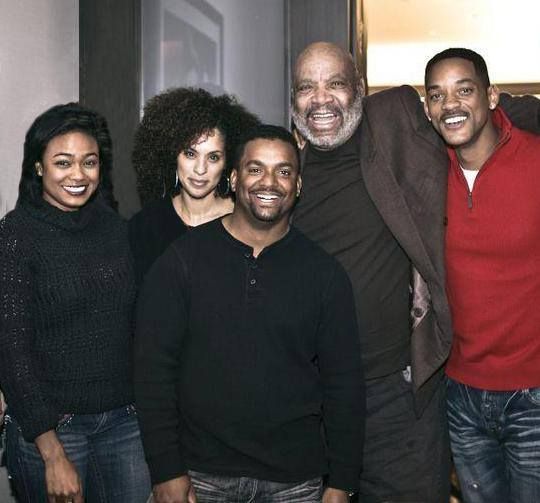 Will Smith posted a reaction to the death of beloved actor James Avery, who played "Uncle Phil" on his hit series "Fresh Prince of Bel Air".
"Some of my greatest lessons in Acting, Living and being a respectable human being came through James Avery. Every young man needs an Uncle Phil. Rest in Peace "This photo was the last time we were together."
See other cast reactions here.
Photos via Tyrese's Instagram/Will Smith's Facebook

OPENING UP: Robin Roberts SPEAKS About Girlfriend Amber Laign For The FIRST Time, "I Have Never Been Happier"
Posted: 06 Jan 2014 07:19 AM PST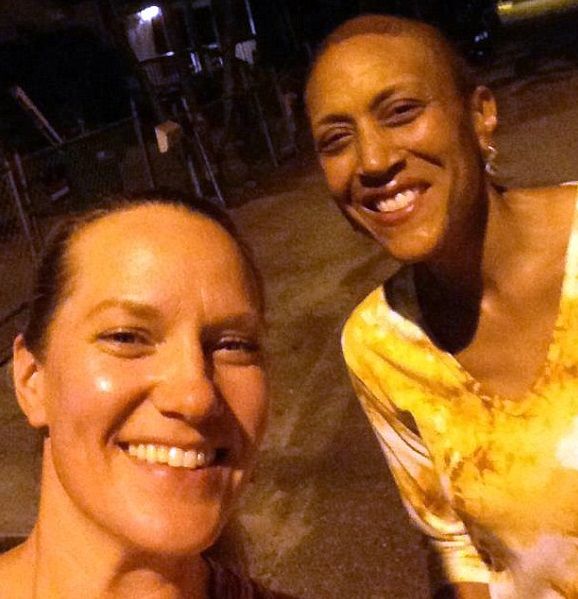 GMA Anchor Robin Roberts opened up about her girlfriend Amber Laign this morning revealing, "I have never been happier or healthier than I am right now." Watch the clip inside.
Since revealing her same-sex relationship in a Facebook post, GMA anchor Robin Roberts spoke about her long-term girlfriend Amber Laign for the first time this morning. In a segment about their winter vacations, Robin talked about her trip to Turks and Caicos and the wedding of her neice Judith....both included Amber.
"Oh, Judith and her husband, Tony, Dorothy, Sally-Ann, the mother of the bride, next to me, my girlfriend, Amber, my sister-in-law and brother, Butch. I have never been happier or healthier than I am right now. And -- my -- my year-end post was just full of gratitude and telling everyone all that I'm grateful for, including my girlfriend, Amber, who loved me through a very difficult year. And I'm very happy for the support and it's just -- letting everybody know that -- reflect on what got you to where you are and be grateful for it."
Robin credits Amber for being very supporting through her health challenges with MDS and her bone marrow transplant.
Photo via Robin's Facebook

SHE SAID WHAT? Porsha Williams RESPONDS To "Railroad Gate", Says "My Brain Was Just Going....Faster Than I Was Speaking"
Posted: 06 Jan 2014 06:06 AM PST
On last night's episode of "WWHL" Porsha Williams responded to "Railroad Gate" and explained (sorta) why she questioned "Who's driving the train?" Watch the tape inside....
Porsha Williams dropped by Bravo's "WWHL" last night where she chatted with Andy Cohen about the Underground Railroad and the collective gasp heard around the country when she asked about the train's conductor and underground entrances.
Porsha explained to viewers that she had a "Porsha moment.....a little brain lapse". She added that "My brain was just going so fast that it was going faster than I was speaking."
Since the episode aired, Porsha says she has done her "research" and is ready to represent that part of her legacy. Ummm.....Did you buy that?
EXTRAS:
1. Oprah Winfrey's OWN has acquired network television rights to The Weinstein Co.'s Mandela: Long Walk to Freedom. Story.
YBF KIDS: The Game's DAUGHTER Cali Dream SINGS Beyonce's "DRUNK IN LOVE" And Gets A LECTURE From Her Dad! (VIDEO)
Posted: 05 Jan 2014 10:02 AM PST
During a trip to McDonald's, The Game's daughter Cali Dream burst into Beyonce's "Drunk In Love" and evoked a funny reaction from her dad. Watch the videos inside....
The Game's daughter Cali Dream (shown atop with her big brothers, above with her grandmother) got caught singing Beyonce's "Drunk In Love" during a trip to McDonald's......then she got a stern "talking to" from her dad!
In three videos posted by The Game and his assistant, we see Cali singing "I be all night" and "swervin on my surfboard." He said,
@littlemisscali got mad at me cause I told her she can't sing the "surfboard" part on @Beyonce & went to get babied by my momma. #GoodDaddy #Discipline #NOWhoopingsTheKevinHartStareWorksEveryTime #NoBoyfriendZone #JustBoughtMeANewWaterGun #illSquirtYoLittleBoyHeComeNearMyDaughter #GotARealGunTooSoWhenYouLilNiggasOutGrowTheWatergun #SheCantWearNailPolishTilShe41YearsOld #LipGlossEither #SheCantEverSingThatMyLipGlossIsPoppinSong #iShouldWhoopLilMamaForMakinThatSong #Yea #MyNameIsGameButIDontPlayEm #AnyQuestionsBoutNyParenting #Nevermind #SitYoAssDown #ImTheDaddy
LOL @ all the hashtags.
Watch the videos here:
The Game's reaction to "surfboard" is hilarious.
Photos via @thedocumentary and @leazuxsteez