---
MODELICIOUS: Cassie Rocks New YOUNG & RECKLESS "EN-WHY2EL-AYE" Collabo Campaign
Posted: 22 Jan 2014 09:21 AM PST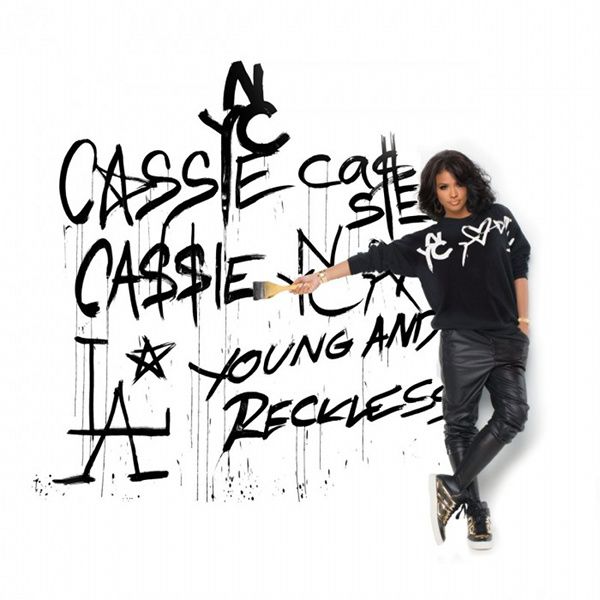 Cassie is tapping into her Fashion Killa ways in a new collaboration with the fashion brand Young & Reckless. It's her newest collabo with the trendy company, and her new Lookbook pics are casually sexy and pretty much perfect.
Peep the pics inside...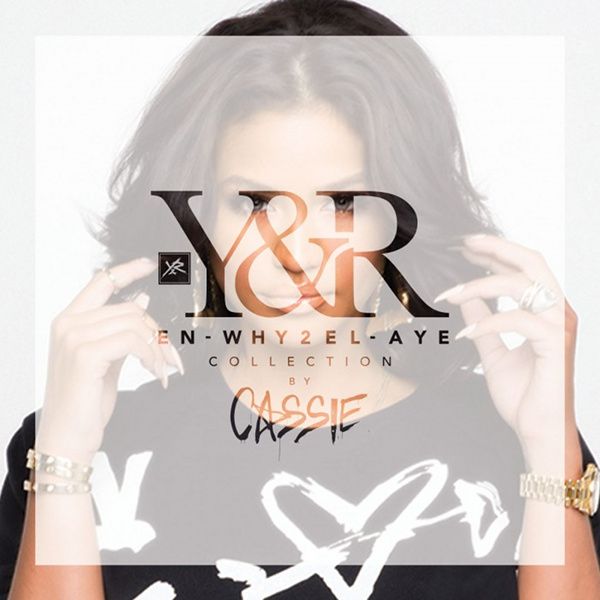 When she's not making attempts at music, she's doing what she does best--using that gorgeous face to floss her modeling skills.
"Paradise" singer Cassie has teamed up with Young & Reckless, a trendy fashion brand, to launch her own collection of tops and jackets called "EN-WHY2EL-AYE" (read: NY to LA).
Cassie threw on her sexy leather pants, luxe Cartier "Love" bracelets, thigh high boots and more to accompany her designs. ANd the looks are effortlessly sexy.
Check out all the hot pics from the lookbook below: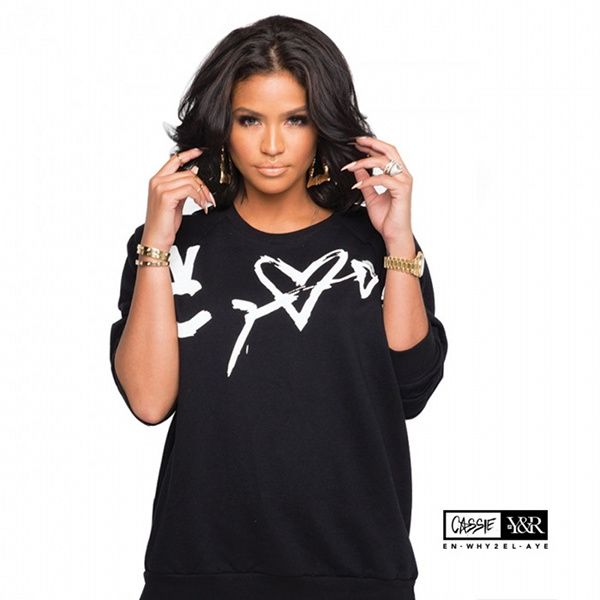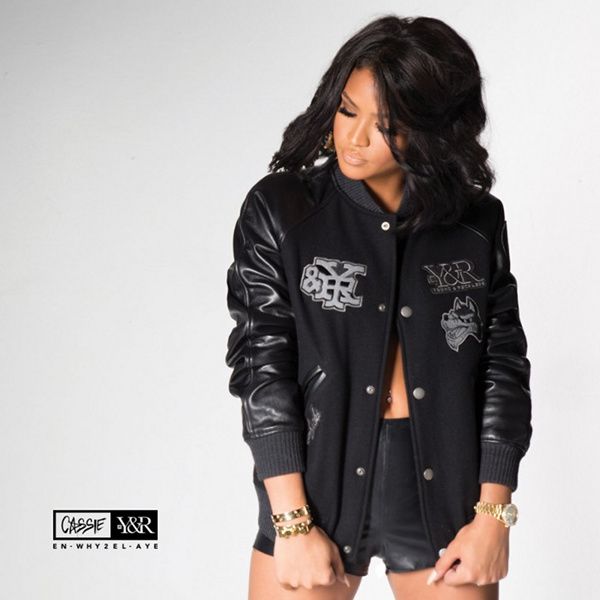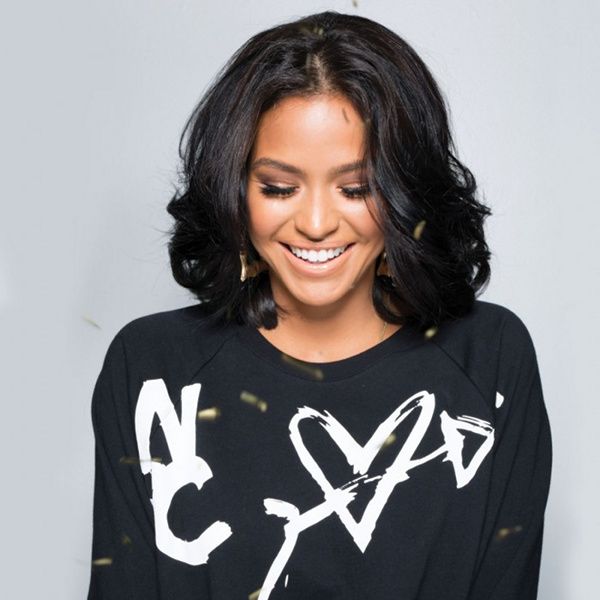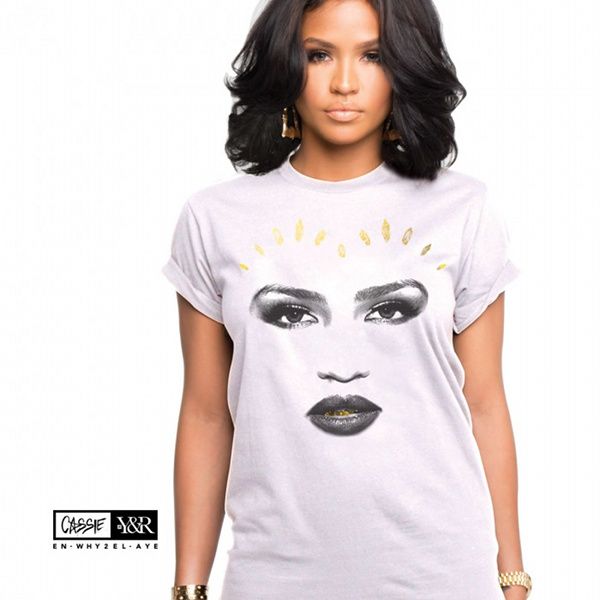 LOVING this last tee. Nice!
The Randomness:
1. Octavia Spencer's "Murder She Wrote" gets the axe before it even starts. STORY
DOWN AND OUT IN BEVERLY HILLS: "Bald Head Scallywag" (Her Words, Not Ours) Amber Rose Takes A Trip To The Mall
Posted: 22 Jan 2014 08:23 AM PST
With a look SHE coined as "Bald Head Scallywag", Amber Rose and her friends went shopping in Beverly Hills yesterday. See the candids inside....
Amber Rose (sans husband Wiz Khalifa) and her friends were spotted in Beverly Hills parking garage yesterday, as they prepared to get in some retail therapy.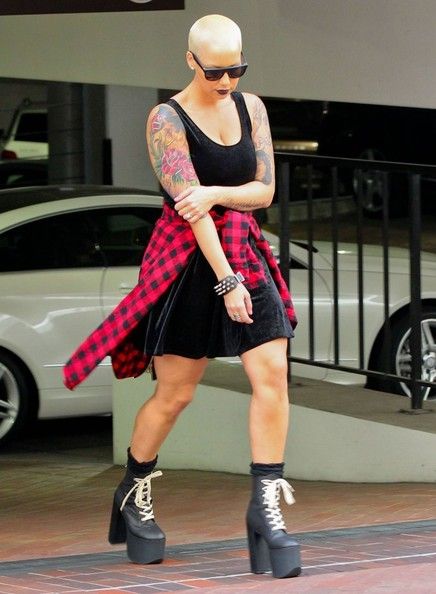 Amber and her sexy post baby bod (that she seemed to be hiding with her arms) strutted out of the garage in a red and black plaid shirt wrapped around her waist, a black mini skirt and leather platform boots. With her numerous tatts in full view, she went on Twitter and captioned her look as "Bald Head Scallywag".
Well...chick can really pull off any look with that face.
Next month, Amber and Wiz Khalifa will celebrate the first birthday of their son Sebastian, born February 21st.
Photos via Fame/Amber Rose's Instagram
MESSY: Kenya Moore SAYS Phaedra's HUBBY Apollo "Likes His Extra-Curricular Activities" + REVEALS She's Turned Down SEVEN Marriage Proposals!
Posted: 22 Jan 2014 07:52 AM PST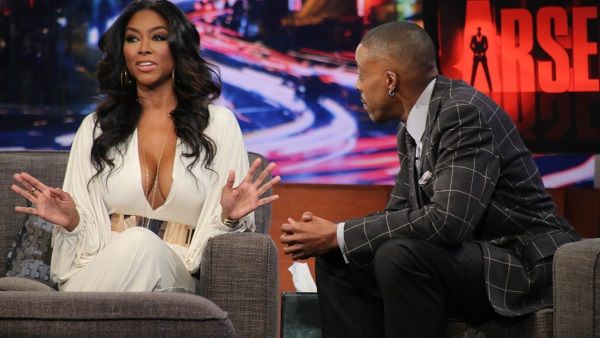 "RHOA" star Kenya Moore appeared on "Arsenio" last night where she dished on her seven marriage proposals, a trip to the sperm bank and questioned Apollo Nida's infidelity. See the clips inside....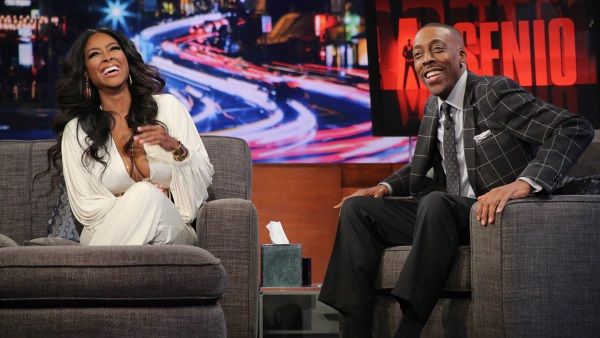 Last night, The Real Housewives of Atlanta's Kenya Moore joined Arsenio Hall looking pretty damn good. Then she revealed she's passed up seven marriage proposals and will consider having a baby via IVF (unless she marries).
She also took a few jabs and Phaedra and Apollo for slandering her over this season's "texting" storyline. It wouldn't be a Kenya Moore interview if she didn't. She said on the show last night:
"After we didn't work together, because they didn't want to pay me, me and his wife (Phaedra Parks) fell out. Months later he sent me a text and it was a friendly text, but he initiated that text, I want to be perfectly clear. However, when I responded, even though it was chaste, that opened the door for all the other B.S. that they're now spreading about me. Saying I met him in L.A....That never happened. I've never seen him outside of the "Real Housewives of Atlanta" taping. Ever. So that's a complete lie.

I just have to say that any woman who would believe that lie, especially a woman who is supposed to be an attorney, has to be the dumbest attorney I've ever seen in my life. To believe a story like that without any facts. To get on television and slander me outright, that's hitting well below the belt and she'll pay for that."
Kenya also took a stab at Apollo's "infidelity" saying, "We all know his reputation around Atlanta – he likes his extra-curricular activities...."
Bloop.
Watch Kenya on Phaedra and Apollo:
Kenya on IVF:
Photos via CBS
More Details On Young Jeezy's LATEST Arrest + Soulja Boy ARRESTED + Eddie Murphy Says He's NOT Comedian Brando Murphy's Pappy!
Posted: 22 Jan 2014 07:21 AM PST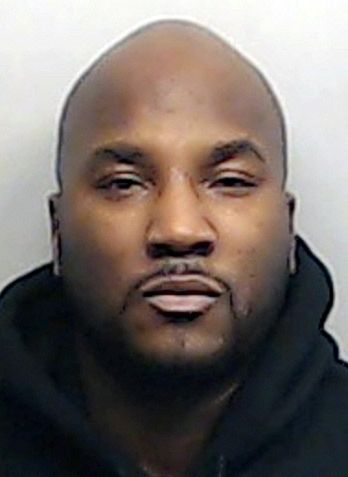 For the second time in three weeks, rapper Young Jeezy was arrested (he turned himself in a few weeks ago on allegations he severely beat his teenaged son).
Get the deets inside, plus the latest person who is claiming that Eddie Murphy is his daddy....
Alpharetta police spokesman, George Gordon, has confirmed that Jay Wayne Jenkins (Young Jeezy) was arrested and charged Tuesday with obstruction. Apparently, dude cursed at officers and refused to provide his name.
Here's what Gordon told Channel 2 Action News what went down: Police were responding to a security alarm going off at an Alpharetta townhouse. Once cops arrived, no one answered the front door...but he cops spotted Jeezy walking out of the back door.
When cops approached him, Jeezy reportedly said it was his girlfriend's home, and he refused to give his name or ID. He reportedly then proceeded to curse at the officers.
Jeezy was then booked into the Fulton County jail and released later on $1,000 bond. He's got to face the judge on January 29th for an arraignment hearing. And the drama with his teenaged son and his son's mother is still pending.
In other arrest news, Soulja Boy was just cuffed due to a possession of a loaded weapon charge. Here's what the report states:
Law enforcement sources tell us ... the 23-year-old rapper was a passenger in a vehicle that was pulled over in the San Fernando Valley for running a stop sign early Wednesday morning.

During the stop, cops say they noticed that Soulja was in possession of a loaded gun -- and arrested him on the stop.

Soulja was hauled to a nearby jail -- he's currently being booked.
So you're just riding around with a loaded gun...illegally? Why? Especially when you're constantly flashing how many millions you supposedly have all over Instagram. Surely some of that cash could have been used to hire a few bodyguards to carry for you.
We're convinced these rappers are just bored...and trying way too hard to keep it real. Fall back son.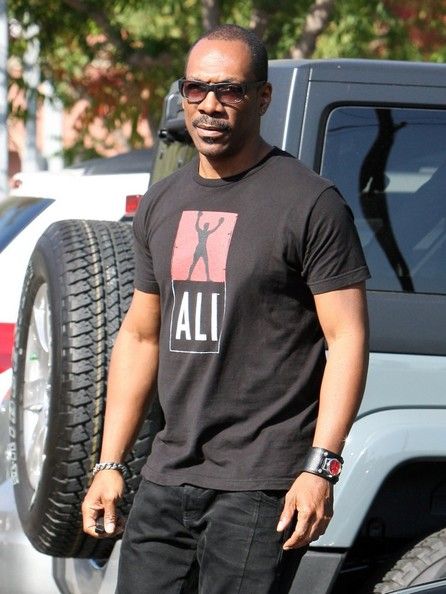 In other foolish news, a comedian named Brando Murphy is claiming that Eddie Murphy is his daddy....and Eddie aint having it.
Now we all know Eddie isn't the most do-right-by-my-out-of-wedlock-kids guy (i.e., Angel Iris Murphy), but this Brando guy seems to have a couple screws loose.
He may look a lot like Eddie...and his impersonation of his maybe-daddy is spot on....but the rest of the situation is quite foolish. TMZ reports Brando did the following as well:
-- Changed his last name to Murphy
-- Performing with Richard Pryor's son, Mason, in the "Sons of Comedy" tour.
-- Showing up at the Coffee Bean & Tea Leaf Eddie frequents and screaming, "My father won't talk to me!"
Eddie's lawyers fired off a letter to Brando saying he must stop publicly saying Eddie is his pappy (Brando even advertised being his son on a sandwich board that promoted an upcoming appearance).
And then there's this:
Brando is not backing down, sending his own threatening letter to Eddie, insisting he's never presented himself as Eddie's son and calling Eddie's accusations "vile, base, contemptible, miserable, wretched and loathsome."

Brando says he'll sue Eddie for defamation if he continues what he calls a campaign of intimidation.
Huh? Check out his recent stand-up routine for yourself below:
Photos: Fulton County Sheriff's Department/FAME
INSTAGRAM FAIL: Kids Do The Darndest Things -- LeBron James Edition
Posted: 22 Jan 2014 06:50 AM PST
LeBron James thought he was simply singing the praises of men who have the priviledge of having a daughter...but the IG pic he uploaded to go along with his praises....made things a bit awkward.
Check it out inside...
Bron Bron posted a pic yesterday with teammate Chris Bosh's daughter, Trinity, after the Miami Heat game against Boston. And it seems the father of two boys is itching for a girl. He said:
OMG I NEED A DAUGHTER!! @chrisbosh I'm too jealous of u dude! She's amazing. #DaddysLilGirl
Well that's sweet. But if you look closely at the above pic, you'll see why tons of his IG followers urged him to reconsider. Trinity unintentionally had her hand placed in an awkward spot....and accompanied with that caption....yeah, awkward.
Not sure how Bron didn't notice this before posting. But he took it down and reposted a cropped version:
Friends don't let friends post Instagram fails...
Photos: LeBron's IG
CAUGHT ON TAPE: Christopher Williams DENIES Being Married + Cassie REVEALS Her Cuddly PRESENT From Diddy
Posted: 21 Jan 2014 04:55 PM PST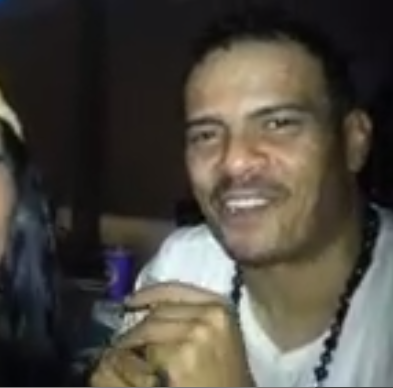 Eyebrows were raised on "RHOA" when Kenya Moore said Christopher Williams and his brown tooth deny being married to Natalie...and now there's evidence! Watch Chris confirm being "single" inside and see what Diddy recently bought for Cassie.

Some "RHOA" fans may think Miss USA Kenya Moore was shady for questioning the marriage of newbies Natalie and R&B singer Christopher Willaims on last nught's episode of "RHOA", but now there's a tape to back up her claims. She tweeted,

At the (:35) mark, Christopher (the interview was recorded in June 2013) is asked if he's married and he confirms that he's "Not Married". He added that he has "No Comment" on relationships.
But...around the (3:55) mark, he begins speaking about a "real special" person in his life. He says she's "loyal" and they eat flaxseed pizza and raw foods together. We guess that "loyal" chick is Natalie...who says they've been together for around 18 years. However, Natalie told the ladies that she and Chrisyopher ELOPED close to 18 years ago.
Well.....Kenya (who tweeted this video out) told the truth. She was still messy as hell though...
On Instagram.......
Cassie posted a pic of Diddy's cute gift to her. She captioned "A new baby from my love ️ we call him #BamBam #yesimpretendingtosleepbecauseheneededto"
Hmmm....we wonder if Bam Bam will keep Cassie pacified or if she's been pushing for kids/marriage?
Photo via Cassie's Instagram
LIVIN' A LIE?! Porsha Williams Set To Get WAGES GARNISHED?! + She's Behind Almost $18,000 In Rent!
Posted: 21 Jan 2014 02:32 PM PST
Porsha Williams is living one life in front of the Bravo cameras....and apparently...living a whole other when the cameras stop rolling. Check out why she's about to get her wages garnished and how she's reportedly not paying her bills inside....
"Real Housewives of Atlanta" star Porsha Williams just had papers served against her homeowner's association in Atlanta.
Apparently, she's been living in a hi-rise condo (even though she is seen "living in" an 8,000 sqft mansion on the show). And she has allegedly failed to pay her homeowner's fees...to the tune of $17,959! So the homeowner's association is about to try to garnish her Bravo wages!
Not sure how long she hasn't been paying since homeowners fees USUALLY run less $2000 a month, depending on where you live.
TMZ reports:
Porsha lived in a high-rise condo complex in Atlanta ... and she's fallen behind on her homeowner's dues -- to the tune of $17,959!

Now the homeowner's association has filed legal docs -- obtained by TMZ -- requesting that her bank account be frozen and the money that goes in gets diverted to pay her homeowner's bills. Fact is ... the only real money she gets is from 'RHOA.'

Porsha has been strapped for cash lately ... we're told she's getting $5K a month in spousal support from Kordell Stewart, but apparently that's not nearly enough to make ends meet.

We're told Porsha is living with her mom now. At least the price is right.
This is all very interesting. On the show, we're made to believe Porsha went straight from ex-husband Kordell Stewart's mansion to her mama's house to the 8,000 sqft house (that we're still confused on how she's affording it) we see her in this season. So where did this condo come from?
Maybe she copped her own condo AFTER this season wrapped...who knows. But the fact she allegedly isn't paying her bills, but is constantly trying to make us believe she's still living a luxe life....is so Bravo.
Oh Porsha....
Photo: Porsha's IG
TV FAB: Kandi Burruss AND Mama Joyce TALK Todd & Hustling + LeToya Luckett Talks Friendships With Beyonce & Kelly...And Her Sex Life
Posted: 21 Jan 2014 11:54 AM PST
Kandi Burruss stopped by "Bethenny" where she and Mama Joyce shared their views about her pending nuptials. Watch the clips inside and see LeToya Luckett's new hairdo and what she said about Beyonce and Kelly on "Wendy."
"RHOA" star Kandi Burruss will appear on "Bethenny" tomorrow, discussing her plans to walk down the aisle with Todd Tucker and responding to critics (who've called him an opportunist).
"Me personally, I am a hustler. I like a person with a hustler mentality that you are going to get out there and make things happen because I see so many people date somebody because they think oh he has money or whatever and then he loses the money and doesn't know how to get it back. You have to be a hustler to get the money again and again and again. When I met Todd he was already doing well for himself when we met each other. It really bothers me when people try to play him that he's just some dude off the street who didn't have a job or anything like that, he's doing well before I met him."
Later on, Mama Joyce called into the program and shared her own thoughts about Kandi and her love of "hustlers."
"Well I've decided to let Kandi do Kandi. Kandi says she likes a hustler but I just don't want someone hustling her."
Kandi's "Bethenny" appearance airs on Wednesday, January 22nd, 2014
Kandi on People Calling Todd a Hustler: 'You Have to Be a Hustler!
Mama Joyce on Todd: 'I Don't Want Someone Who's Hustling Her:
Also on television:
"Single Ladies" star LeToya Luckett appeared on "Wendy" today where she debuted new shorter hairdo. When Wendy asked about the new look, she said, "I knew it was time for a change."
While remaining coy about dating, LeToya said she wants to be married (Slim Thug is the last relationship she was public with) and is waiting on God to send her the right man. Y'all know Wendy asked if she's having sex (awwwkward!), and Toya revealed it's definitely been a while.
Also, she told Wendy that she called Kelly Rowland to congratulate her on her engagement (she doesn't know if she'll be in the wedding though) and she's she still cool with Beyonce.
She says her upcoming album Until Then will be available later this year.
Photo via Bethenny
GET A ROOM: John Legend & Chrissy Teigen Get Hot & Heavy In Public + Gabrielle Union Is Obsessed With A$$ & Porn
Posted: 21 Jan 2014 10:45 AM PST
John Legend and Chrissy Teigen were very "hands on" in public recently. Find out where the newlyweds were inside and watch Gabrielle Union discussing her obsession with porn and rear ends.....
John Legend and his new wife Chrissy Teigen were spotted out and about in NYC last night.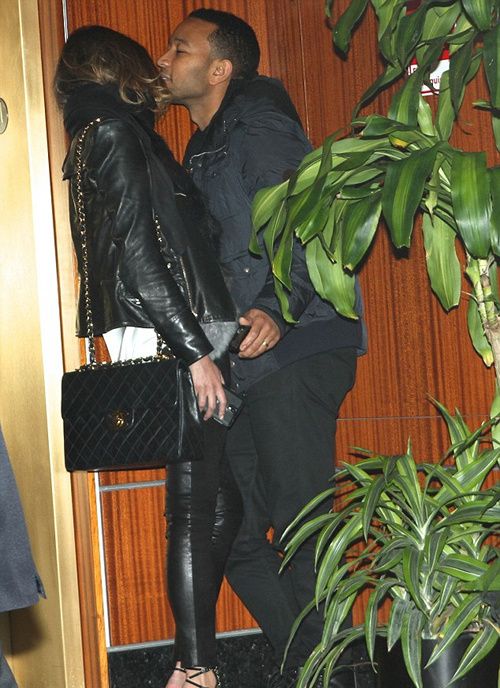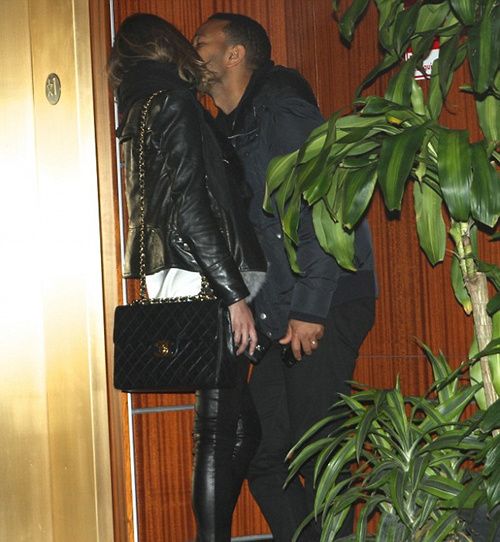 The twosomes are still acting like the newlyweds that they are (they just married last September), getting very handsy with each other after the NY Knicks lost to the Brooklyn Nets yesterday.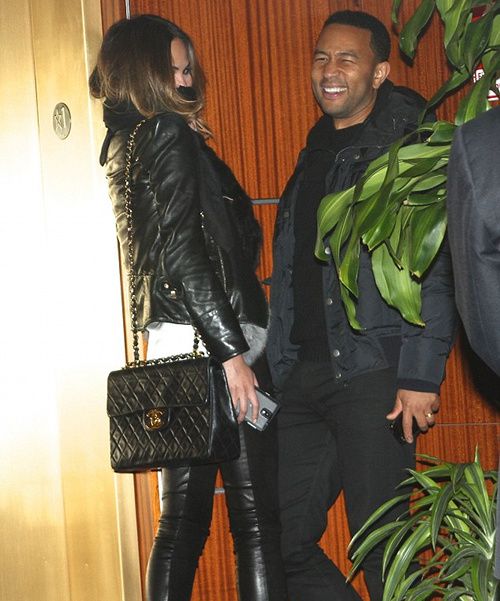 John sang "Happy Birthday" to First Lady Michelle Obama during her 50th birthday party at The White House a few days ago.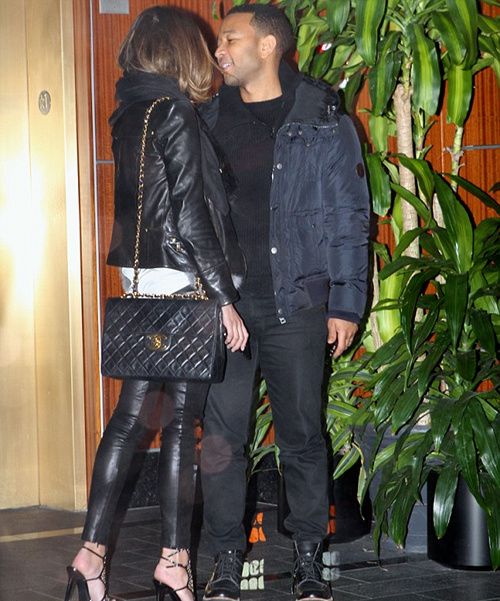 On Twitter, Chrissy jokingly tweeted about her and John's future, "We are gonna be on couples therapy 2018".
Can't say we would be al THAT surprised though...
On late night television......
"Being Mary Jane" star Gabrielle Union chatted it up with Conan O'Brien last night, admitting that she has a few girl crushes at the gym and enjoys porn. Can't really be mad at that. When asked about the girls at the gym, she said
"I'm blessed to work out at a gym that has a lot of adult entertainment actresses, alot of porn gals. Salt of the earth, really sweet girls. You know, you see things. I recognize them! Yes, I seen your work. I love it. And let me get some tips."
Watch the funny clip here:
Ha!
Photos via Gabrielle Union Instagram/Nancy Rivera / Splash News
SPORTS FAB: Nicki Minaj & Kobe Bryant Cover ESPN Magazine + First Lady Michelle Obama DUNKS With LeBron James
Posted: 21 Jan 2014 09:38 AM PST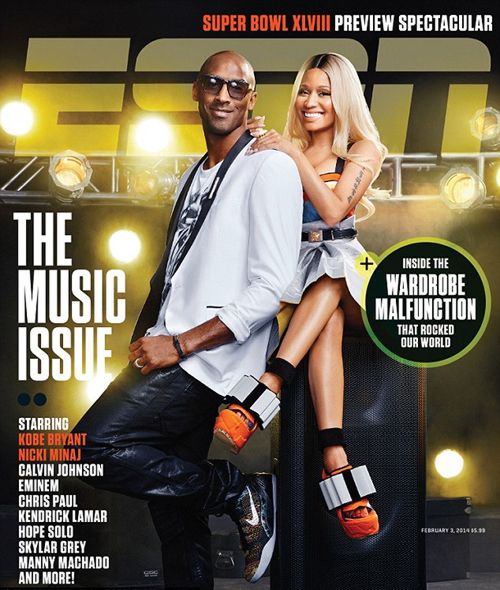 Nicki Minaj and Lakers baller Kobe Bryant are teaming up for the cover of ESPN magazine. Check out their hot shots inside, plus how First Lady Michelle is dunkin' on NBA champ LeBron James...
The February 2014 issue of ESPN Magazine is being taken over by rapstress Nicki Minaj and NBA star Kobe Bryant. And it's the big Music issue. Nope, we don't think Kobe is talking about making another go at rapping. But this issue will feature some of your fave music stars, and those who love them.
Nice! Up next for these two: Nicki's starring in the upcoming romantic comedy The Other Woman. And Kobe is currently nursing another injury back to health.
In other sports news:
When the Miami Heat visited the White House this month to celebrate with their 2013 Championship with the Obamas, they took the time to film a cute video short--with First Lady O--for her Let's Move campaign.
'Chelle's got skills. So don't sleep on her dunk....
And yes, we see you back there with that water Chris Bosh....