---
Dwyane Wade, Gabrielle Union, LeBron & Savannah James & The Heat Do Karaoke For A Cause + Lauryn Hill Rocks The Mic In Faux Fur
Posted: 28 Jan 2014 08:47 AM PST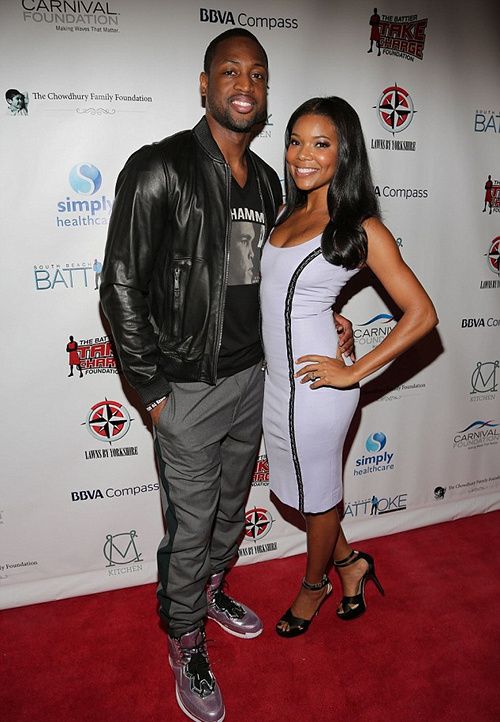 The Miami Heat sang karaoke for a very good cause last night. Get the deets inside and see pics of Lauryn Hill's performance in NY.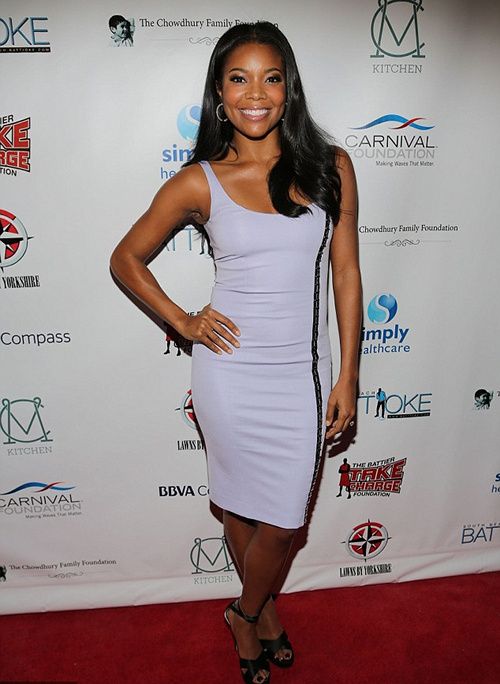 Last night, LeBron James, D-Wade and Gabrielle Union were spotted arriving at The Fillmore Miami Beach for South Beach Battioke 2014. Proceeds from the annual karoke event go to The Battier Take Charge Foundation, founded by Heat baller Shane Battier and wife Heidi, to award college scholarships to at-risk high school students in Miami.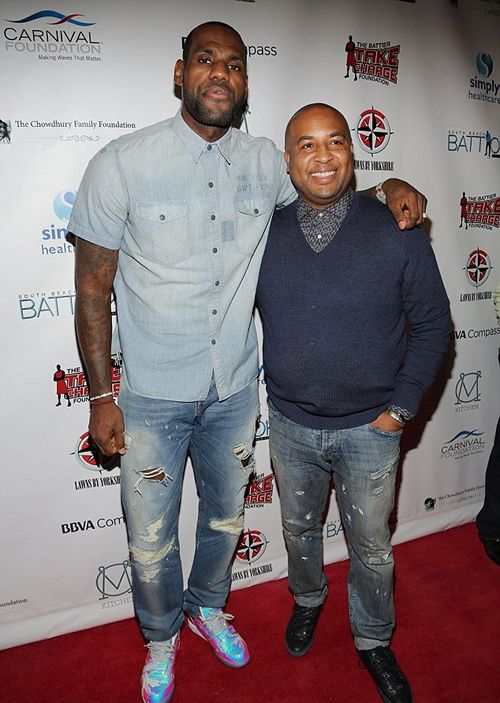 LeBron and his iridescent kicks posed with one of his best friends and business associates Randy Mims.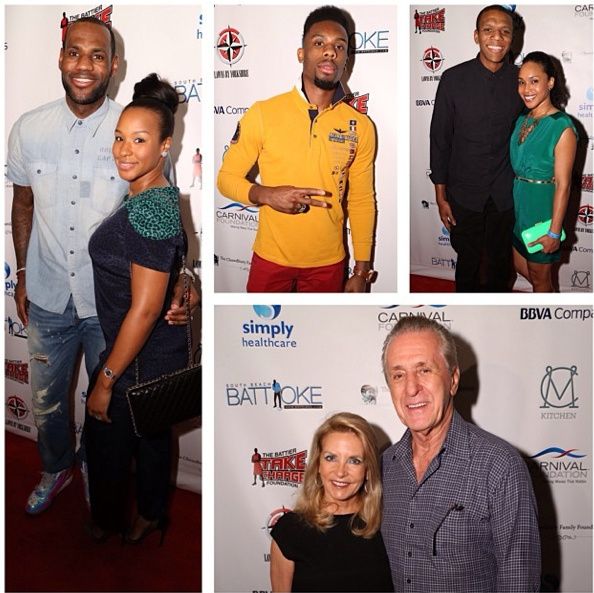 Lebron's wife Savannah, Norris Cole, Par Riley, James Jones, Destiny Jones were among the attended and performers.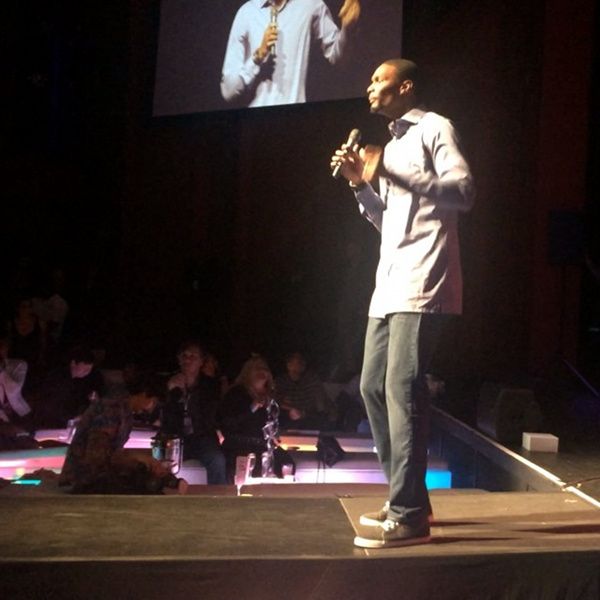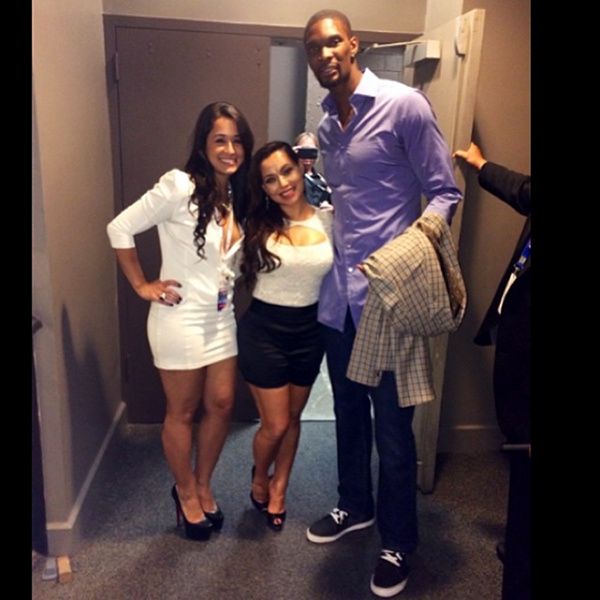 Oh Bosh. Chris and Adrienne Bosh were all smiles.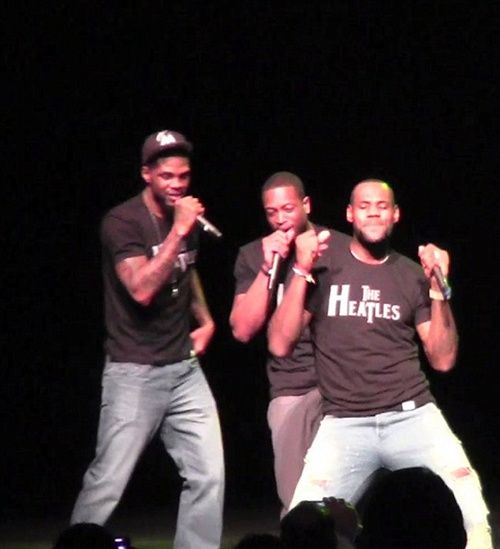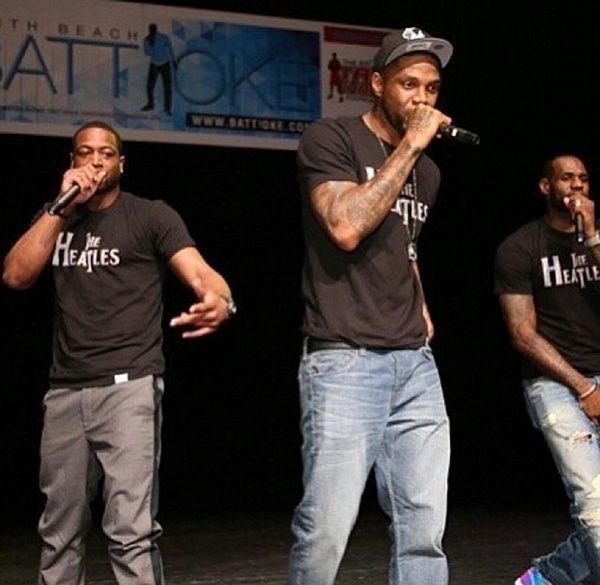 LeBron, Dwyane and Udonia hit the stage as "The Heatles".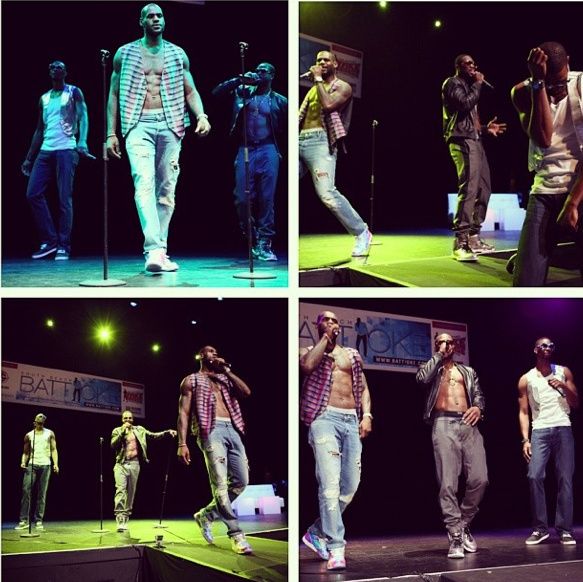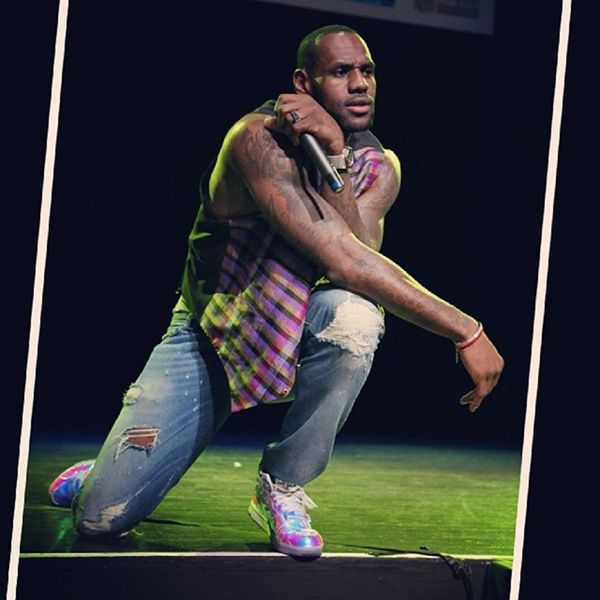 And the Big 3 decided to perform some Jodeci tracks.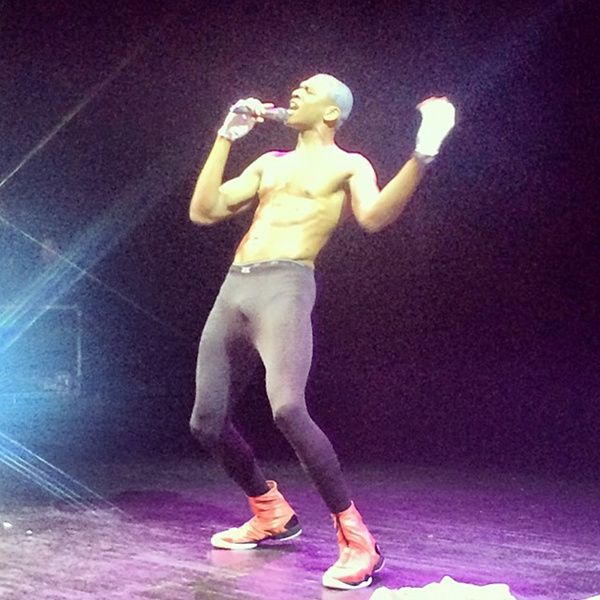 James Jones did a Sisqo impersonation. Hilar.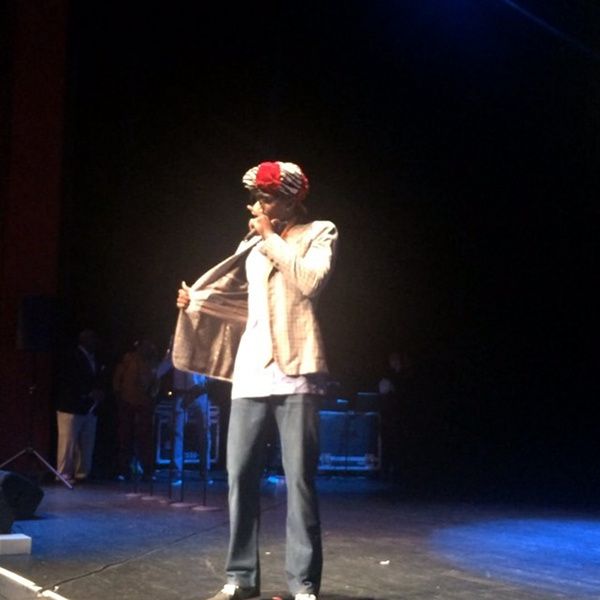 Chris Bosh had the crowd doing "The Humpty Dance".
For their finale, the entire team performed "Get Low" by Lil' Jon.
Chris Bosh performed Digital Underground's "Humpty Dance"
The HEATLES performed Robin Thicke's "Blurred Lines".
Gabrielle Union performed Garth Brooks' "Friends In Low Places".
Watch The Miami Heat "Get Low".
And speaking of folks rocking a mic, someone who actually does it well:
Lauryn Hill performed in Huntington, New York last night. The performance was "a make-up concert" for a previously scheduled show (December 26th) that she was forced to cancel.
Rocking a long faux fur caot, Ms. Hill (much like Pharrell at the 2014 Grammys) rocked a memorable piece of headgear, a black bow.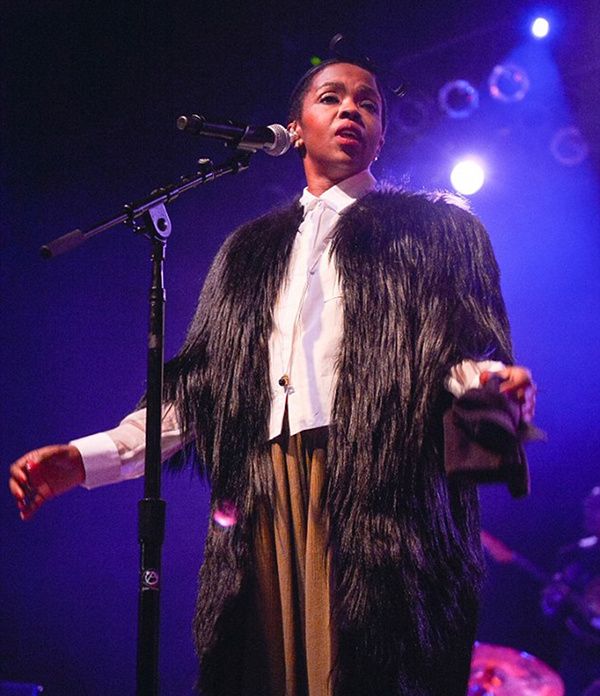 In other Lauryn news, she lent her voice to a new Sundance documentary titled Concerning Violence by Swedish filmmaker Göran Hugo Olsson about the African liberation struggles of the 1960s and 1970s..
Watch Lauryn perform Stevie Wonder's "I Never Dreamed You'd Leave In Summer" above. Glad she's getting things together!
Photos via V Chile / Splash News / Lebron James Instagram
Tiny's Best Friend Shekinah Shuts Down T.I. & Tiny SPLIT Rumors
Posted: 28 Jan 2014 07:56 AM PST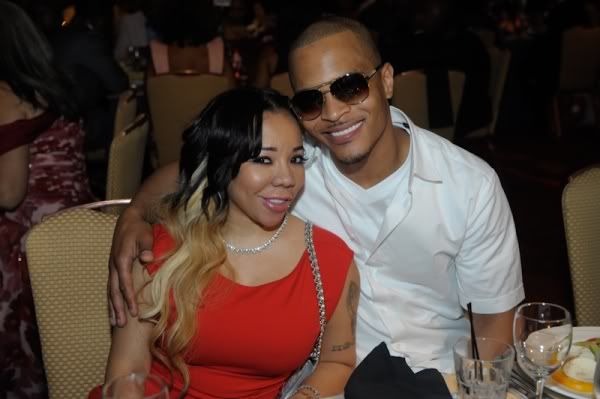 Rumors of a split between T.I. & Tiny rocked the net recently. But Tiny's bestie is shutting all that down. Details inside....
Reports claimed yesterday that rapper Clifford "T.I." Harris and wife Tameka "Tiny" Harris just moved onto Splitsville Lane. It HAS been at least a few months since we've seen the couple--who's usually attached at the hip--out together. But that's not a definite sign of a split.
Then T.I. supposedly posted this yesterday (but he's since removed it), which urged folks to believe the Trouble Man had some serious trouble at home: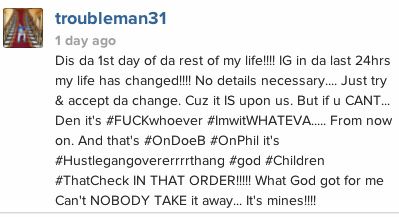 And when reports claimed that T.I. had been caught cheating (for the 100th time it seems), many jumped on the split bandwagon.
Both T.I. & Tiny were in L.A. for the GRAMMY parties this past weekend. But Tiny was spotted partying at Tamar Braxton's Grammy afterparty....with her girls Tamar and Sevyn Streeter.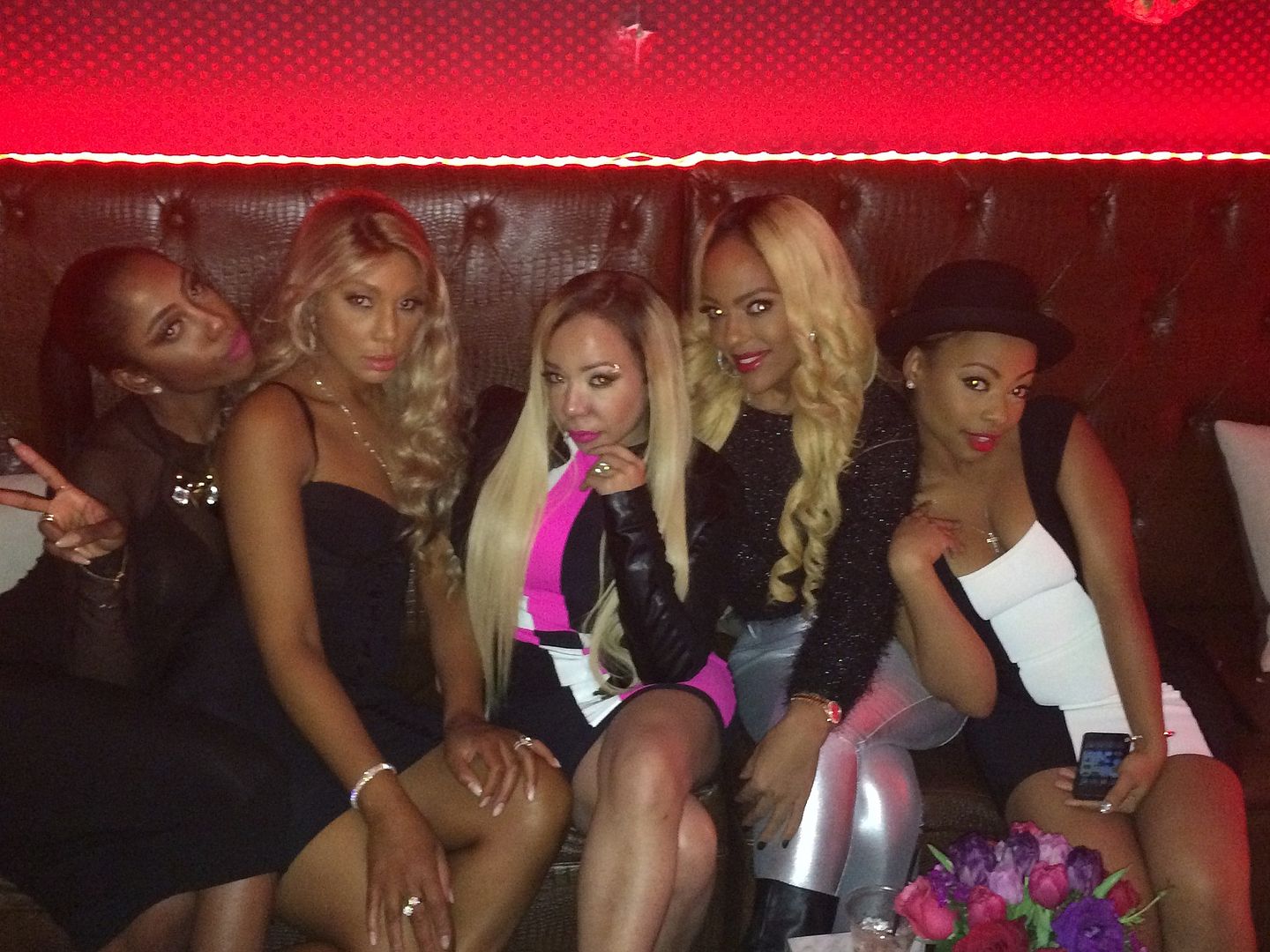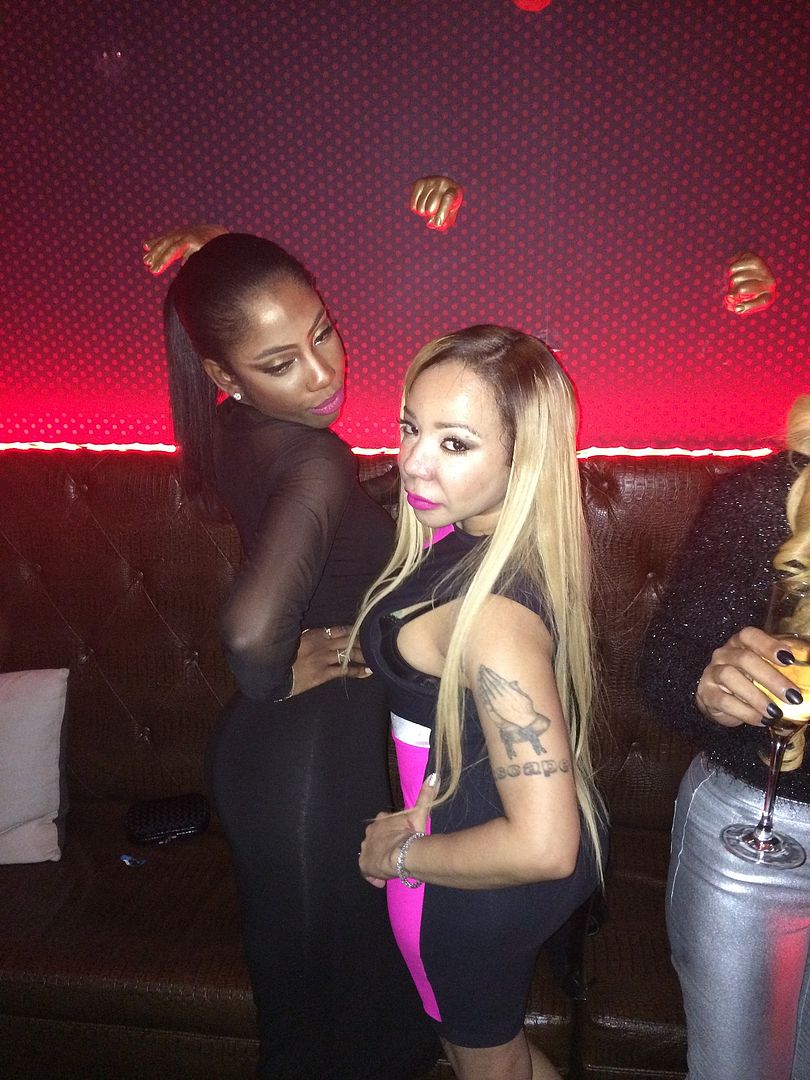 No T.I. in sight.
But Tiny's longtime bestie and sometime "The Family Hustle" co-star Shekinah Anderson says it's all just rumors. And those two are good as pie:
So, there you have it. The Harrises have already survived multiple jail stints, alleged massive amounts of rumored cheating, a few seasons of a reality show, and more. But do you think that where there's smoke....there's fire?
Time will tell....
Photos: IG
GET IT! Toni Braxton REBOUNDS From Bankruptcy In A $3 Million Mansion
Posted: 28 Jan 2014 06:49 AM PST
Toni Braxton has recently purchased a $3 million mansion in the same swanky neighborhood as Justin Bieber. See her new digs inside...
Four years ago, we shared with you a report that Toni Braxton was nearly $50 million in debt....but that was "then". Here in the "now", Toni has purchased a $3 million home in the same Calabasas' exclusive gated community "The Oaks" as Justin Bieber and Kourtney Kardashian and Scott Disick.
According to TMZ, the home is 4 bedrooms, 5 bathrooms, and measures 5,323 sq. ft. In other Braxton news, Toni's duet album with Babyface Love, Marriage & Divorce drops on February 4th.
As long as she didn't cop this house as an "I believe in Myself" project like our brainiac friend Porsha Williams, we love it.
Photo by TMZ
SPEAKING OUT: NeNe Leakes & Peter Thomas WEIGH IN On Who's To Blame For The "RHOA" Battle Royale
Posted: 27 Jan 2014 04:14 PM PST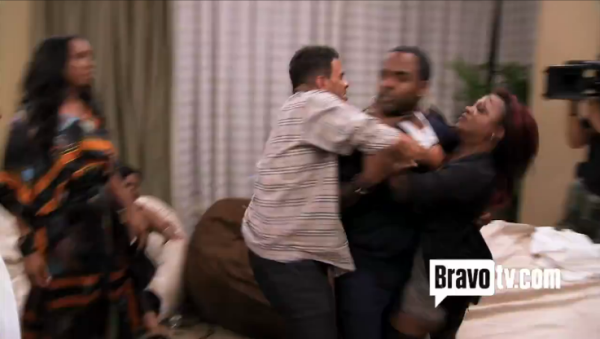 NeNe Leakes and Peter Thomas have both weighed in on who started the "RHOA" fight last night. See where they place the blame inside...
Earlier today, we saw what Cynthia Bailey had to say about last night's fight on "RHOA" (she blamed Kenya) and now Peter Thomas and NeNe Leakes are both having their say. Who does NeNe blame? Kenya. Who does Peter blame? Brandon. SMH.....it's interesting that no one blames Apollo or NeNe herself!
NeNe posted this response on her Twitter....
Meanwhile, Peter told Sister 2 Sister:
"All of that was so explosive. It happened so fast. Apollo [Nida] got up to help me hold Brandon back while Gregg [Leakes] and Todd [Tucker] took Christopher the other way, but Brandon was so aggressive and so hype that he accidentally hit Apollo and that's what made Apollo flip."

It's really a shame. I never thought that someone would hit me, especially when I was kinda trying to defuse the situation. I just saw a lot of rage in his eyes. All I know, I got hit and I just got really carried away.

If I'm breaking up a fight and I accidentally get hit, I'm probably not going to react that way, but it wasn't just the accidental hit. You can hear [Brandon] say, 'Oh, you wanna fight, too?'"

No one is proud of what happened, including Apollo. Everyone is ashamed."
We're sure the other castmembers will chime in later this week. This is the FIRST physical confrontation we've ever seen on "RHOA" in a while so we're sure EVERYONE will have an opinion at the reunion.
Photo via Bravo
INSIDE Meek Mill's "Project X" Afterparty...Before The Cops Shut It Down: Trey Songz & Sevyn Streter Hugged Up, Diddy & Co. Party It Up
Posted: 27 Jan 2014 02:23 PM PST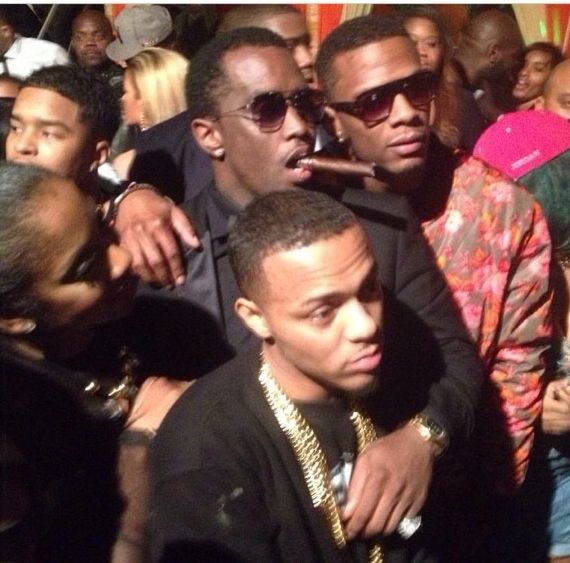 If you've seen that insane movie "Project X", which is all about a high schooler's epic Hangover style party at his house, you'll understand why Meek Mill's GRAMMY afterparty was shut down by the cops last night.
Peep the pics inside...
Held at a private mansion somewhere in Beverly Hills, "House Party" rapper Meek Mill and his Dream Chasers homies put on an all-out GRAMMY afterparty Sunday night. It was complete with live exotic animals, his celeb friends, and from the looks on everyone's faces (and their IG videos), tons of liquor.
Too bad cops swarmed that mug toward the end though. TMZ reports:
Cops swarmed the Grammy afterparty thrown by Meek Mill in the Hollywood Hills -- a party so wild it had more than a thousand celebs and actual WILD ANIMALS!!

Meek rented out a mansion on Mulholland Drive and hosted Diddy, Lil Wayne, Drake, Nicki Minaj, Birdman, Nelly, Bow Wow and many more -- but the bash was still going at 5 AM ... and that's when the California Highway Patrol stepped in to shut it down.

TMZ sources inside the party tell us most of the guests were shuttled up to the mansion -- but others parked illegally along Mulholland -- and cops were towing cars as the sun came up.

Hundreds of guests were stranded, wandering the street trying to get home.

Still ... it was totally worth the hassle because we're told bottles of Ace of Spades were flowing by the thousands -- and he had a camel and a LION posing for pics with guests!
Gotta love it.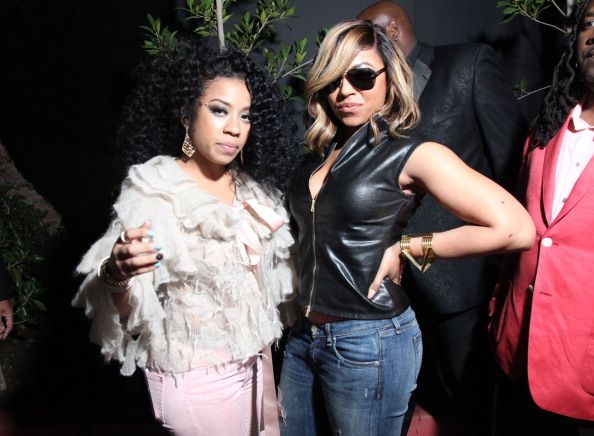 Keyshia Cole and Ashanti looked like this at the party...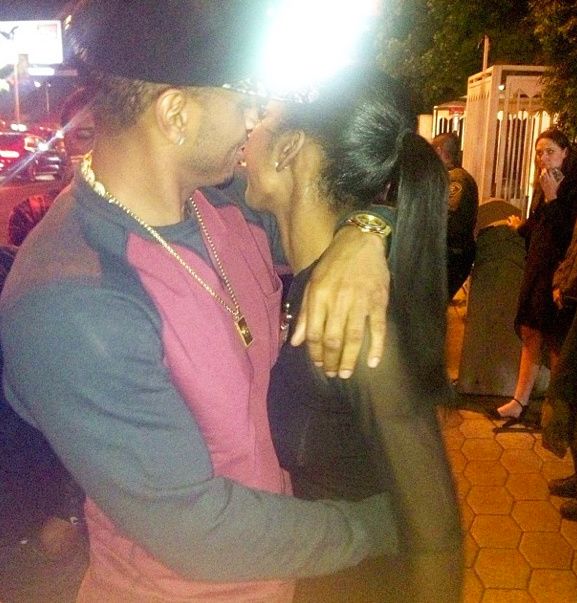 Trey Songz & Sevyn Streeter were spotted hugged up right outside. But we're sure Sevyn, who posted the pic, will say they're just close friends.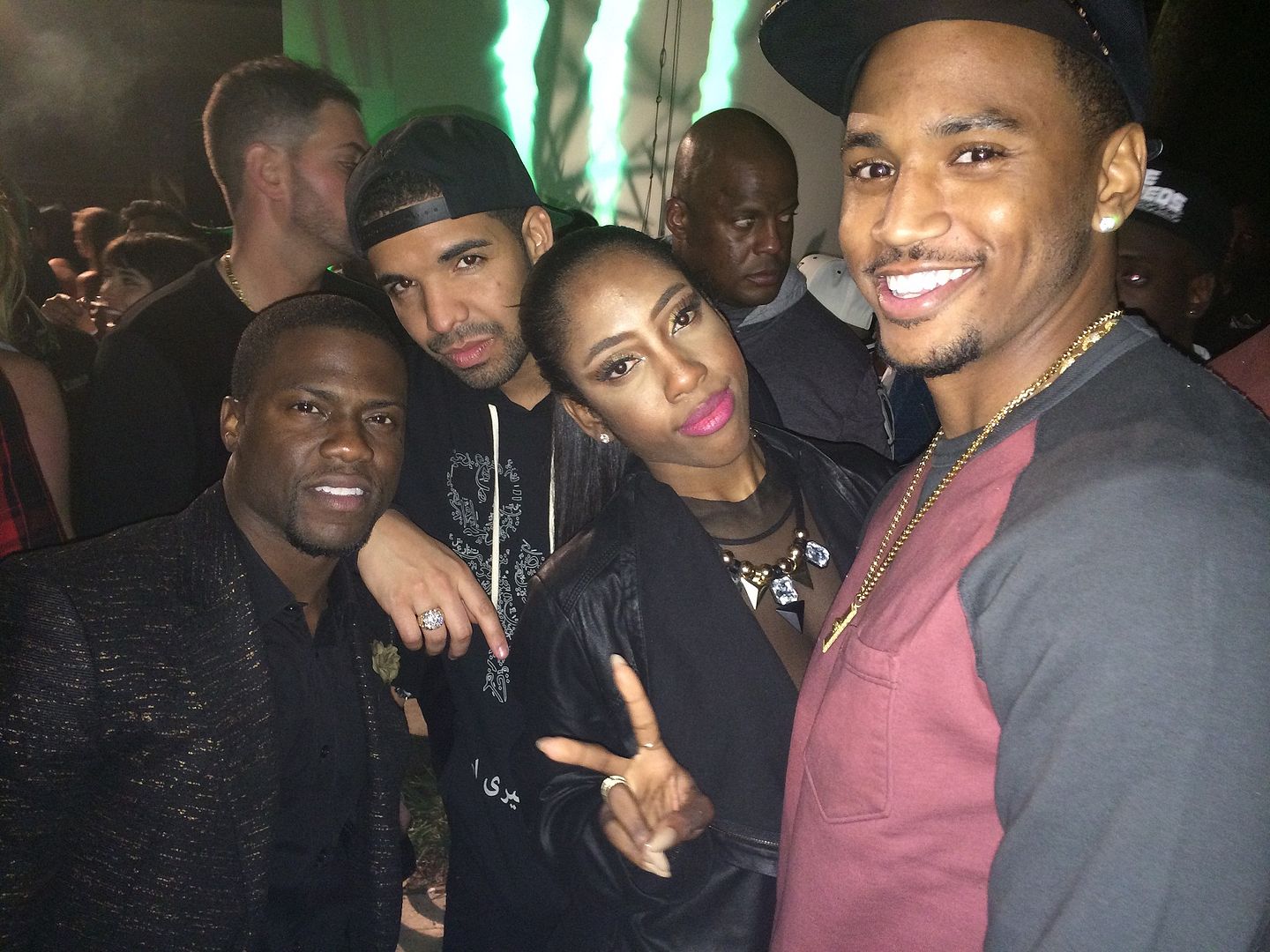 Kevin Hart & Drake were there to party it up to.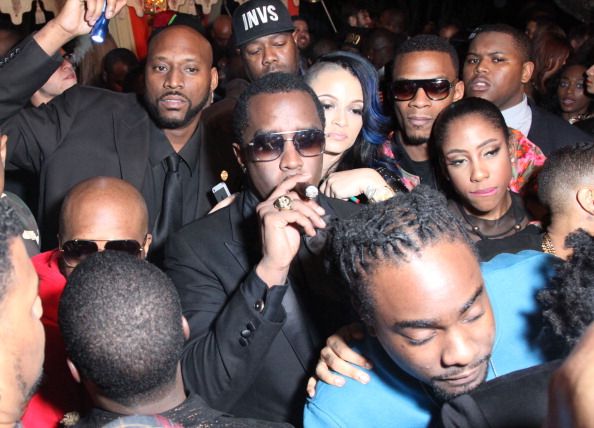 Inside, it looked like things got a little cray. Tons of people, lions, camels and ish were on the front lawn with Dubai themed tents. yeah we see you too Wale, Jermaine and Charli Baltimore.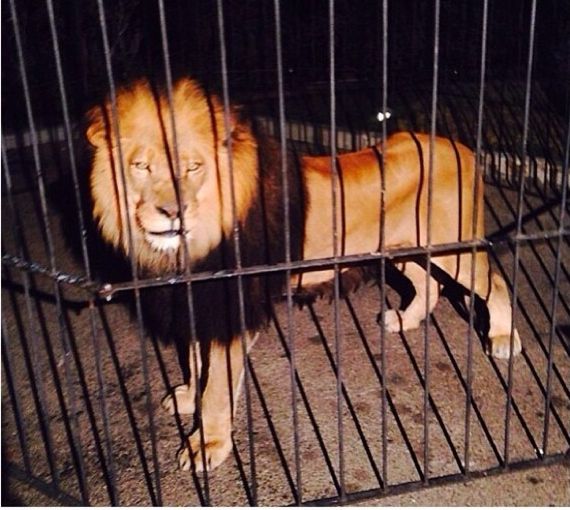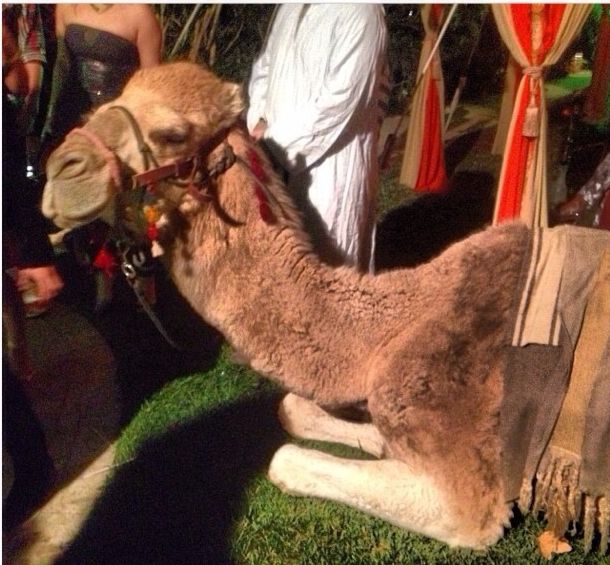 But Meek was sophisticated enough to have a step and repeat outside:
Nas, and Diddy were spotted chillin' out: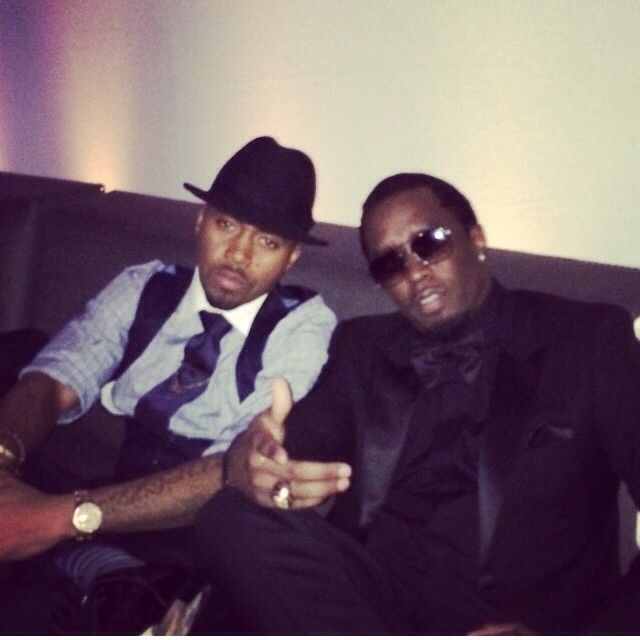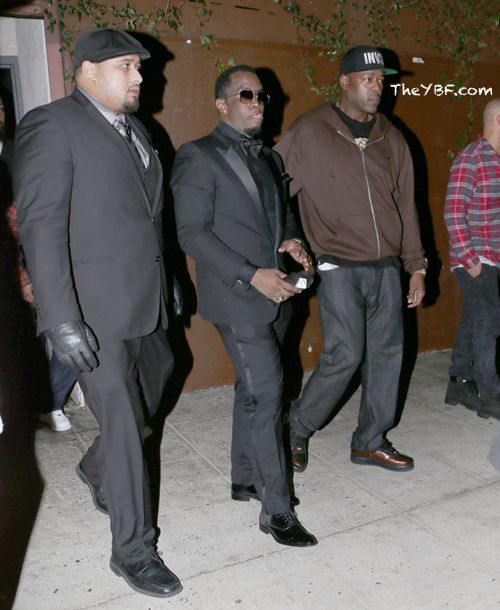 Even Charli Baltimore made an appearance.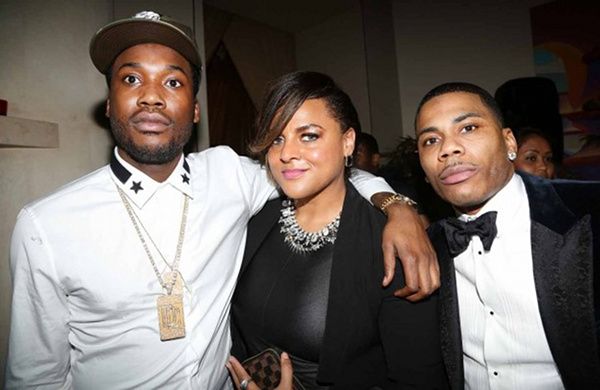 Meek's fellow Philly artist Marsha Ambrosius was there.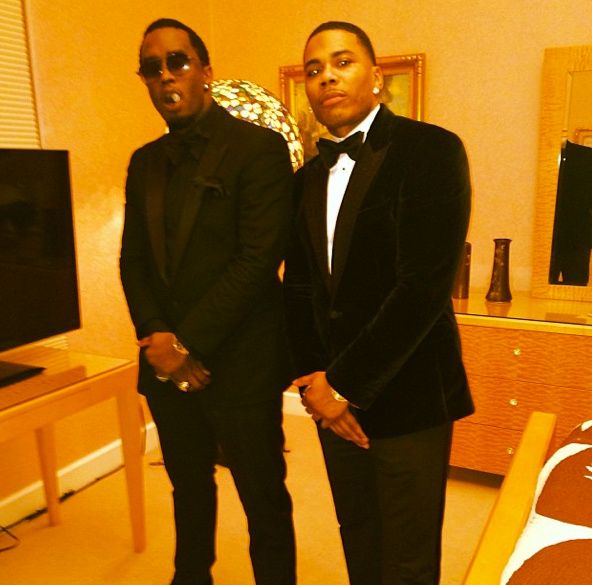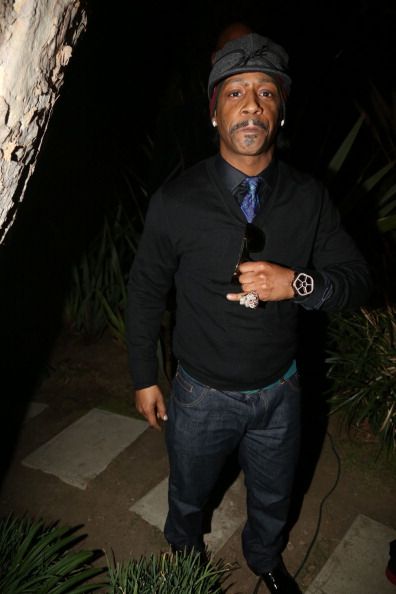 And so were Nelly and Katt Williams.
Party looked fun indeed.
Photos: Julia_Beverly's IG/Marissa Mendez's IG/Meek Mill's IG/Devi Dev's IG
RUMOR CONTROL: Tiffney Cambridge RESPONDS To "LAHH LA" Rumors + The Game's Attacks
Posted: 27 Jan 2014 01:04 PM PST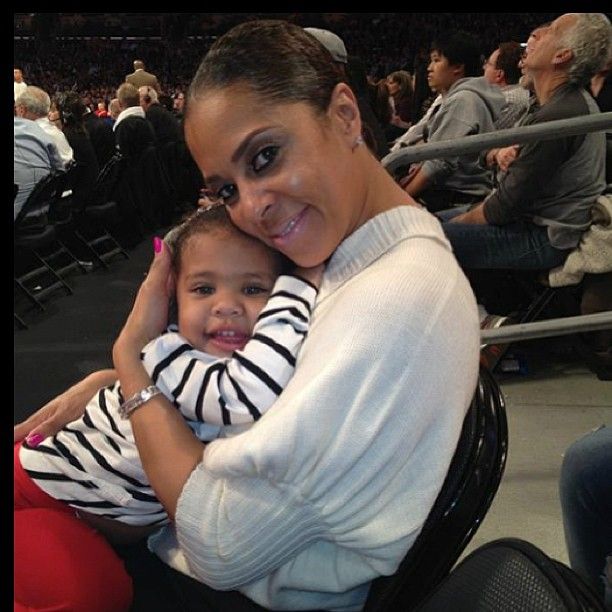 Tiffney Cambridge is responding to rumors that she may appear on "LAHH LA" this season and she had a response about The Game bashing her girl Tami Roman.
Fans of VH1's series "Marrying The Game" have been concerned about the show's future since Tiffney Cambridge never actually "married" The Game and they're only co-parenting at this point. When the streets started buzzing that The Game might appear on "LAHH LA", folks were naturally curious about Tiffney's involvement.
Tiffney's camp gave a response to Mara The Hip Hop Socialite saying
"I cannot confirm this [Game's LHHLA involvement] as this is not something that Tiffney is involved in. There is no confirmation of any shows involving my client at this time."
In case you missed it, The Game attacked one of Tiffney's BFFs, former "BBW" star Tami Roman on Instagram where he accused her of ruining his relationship. He posted, "I hope you and that d*ke b*tch blue burn in hell for ruining my family!!!!! Ya'll f*cking with the wrong n*gga!!!"
Whoa.
Tiiffney's response, via her camp, was: "At this time I have no comment. Tiffney is really trying to continue on her positive endeavors and not feed into negativity and rumors."
There you have it. Tiffney Cambridge won't be on "LAHH LA" in a love triagle scenario. But we're sure The Game and his "assistant" are still looking forward to their new roles....
Photos via Tiffney Cambridge's IG

VIDEO: Day 26 REUNITE For First Performance In 4 Years!
Posted: 27 Jan 2014 12:00 PM PST
The five original members of Day 26 reunited for the first time after a four-year hiatus last night.
Day 26, the R&B quintet formed by Sean "Diddy" Combs during one of the many seasons of MTV's "Making the Band", reunited on stage last night after a four-year "break".
Mike, Que, Robert, Willie and Brian hit the stage for R&B Spotlight at SOBs in NYC Sunday night to a crowd of adoring fans.
Towards the end of the show, Day26 confirmed that they will be going out on tour.
Check out video below to see if the fellas still have it:

Since Danity Kane is also back together, can we all cross our fingers another Bad Boy band, Total, will make a comeback? Can't you see? Or nah?
Photo via Twitter
GRAMMY AFTERPARTY ROUND-UP!: Tamar Braxton, Keyshia Cole, Golden Brooks, Ashanti & More
Posted: 27 Jan 2014 10:50 AM PST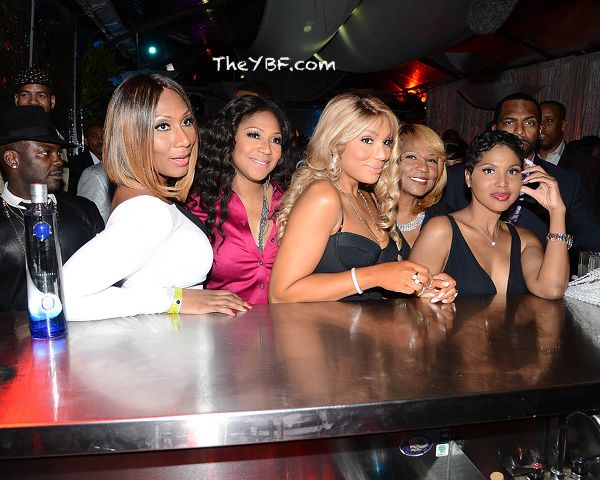 The GRAMMY afterparty scene was on fire last night all around L.A. Check out who went where inside...
Tamar Braxton, who didn't win any of the three awards she was nominated for, pepped herself up with her own party at Xen Lounge. And we're glad to see ALL of her sisters--Toni, Traci, Towanda and Trina--were on hand to support her on her big night. It's been a crazy season on "Braxton Family Values' with Tamar feeling excluded and alone since her sisters haven't been there for her like she wants them to be. But it looks like everyone has finally kissed and made up.
Clank clank clank clank....
She rocked a sexy black dress and invited her celeb friends, like "The Real" co-host Tamara Mowry Housley.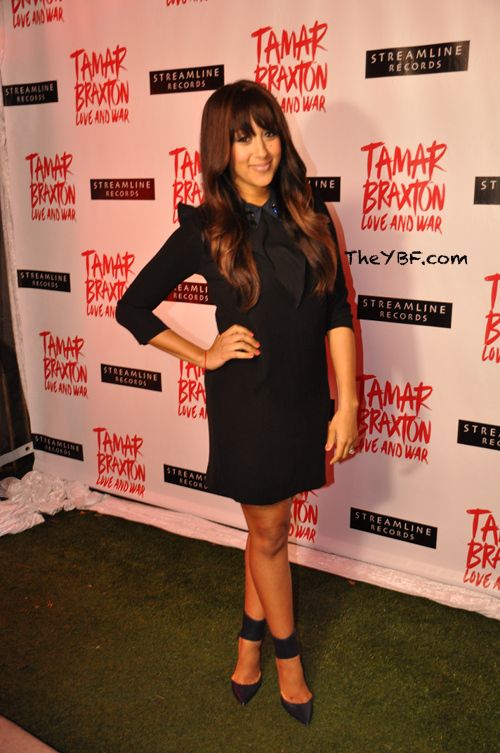 Cute!
Tamar's sister Traci was there looking nice. This red hair actually works for her.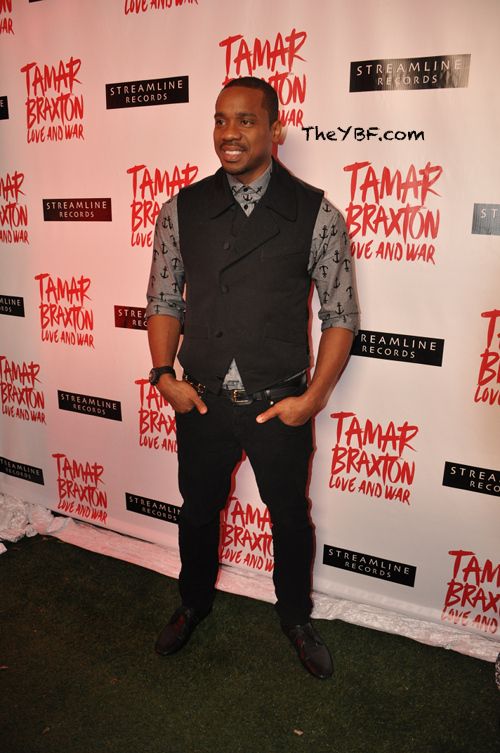 XEN Lounge owner Duane Martin was there to party at his own place.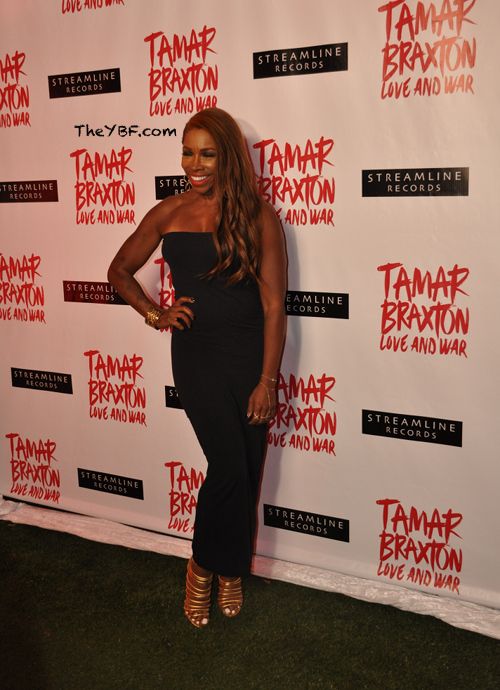 And AJ the fitness guru popped up on the carpet as well.
Over at the Universal party at the Ace Hotel Theater: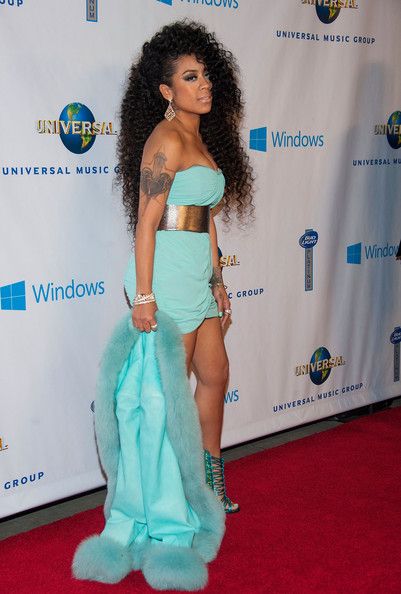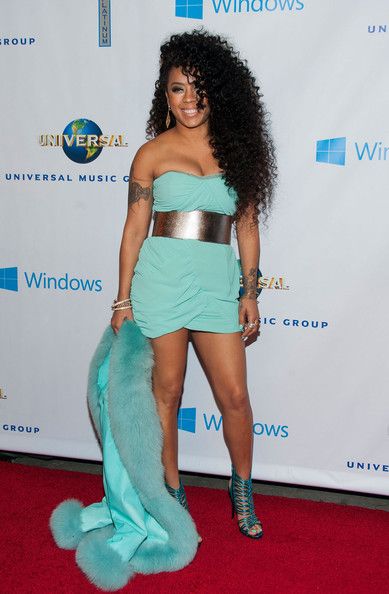 Keyshia Cole gave us Janet Jackson meets Strawberry store tease. Such a pretty girl. And a true example of when bad style happens to pretty people.
Emeli Sande worked her way onto the carpet for the party.
Ashanti and this Dar Sara dress....
And Kat Graham and Chrisette Michele gave us a couple of hot pants suit looks. Loves both of them.
Over at Heineken's Warner Music Group Celebration at the Sunset Tower Hotel: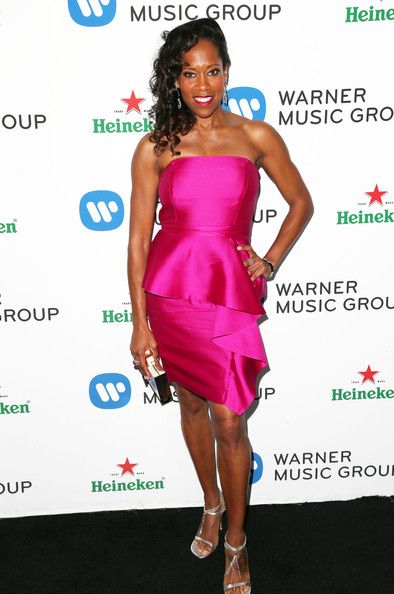 Regina King was pretty in pink.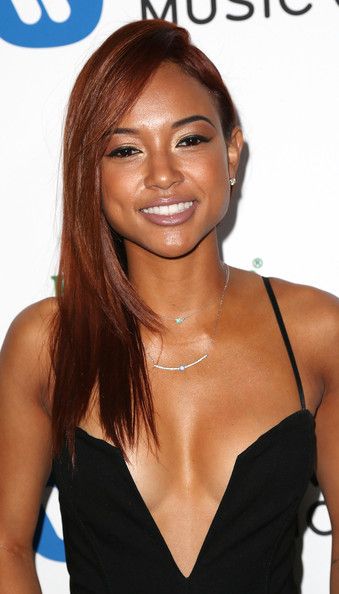 Karrueche kept it simple and sexy in this Nasty Girl black deep plunging jumper.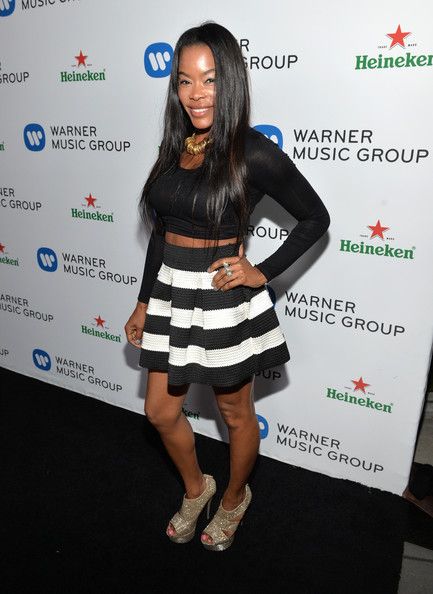 Golden Brooks...girl where've you been? Auditioning...partying....a surgeon's table? Just jokes. She's a mom now, so we're sure the busy and former "Girlfriends" actress is tending to her mommy duties these days.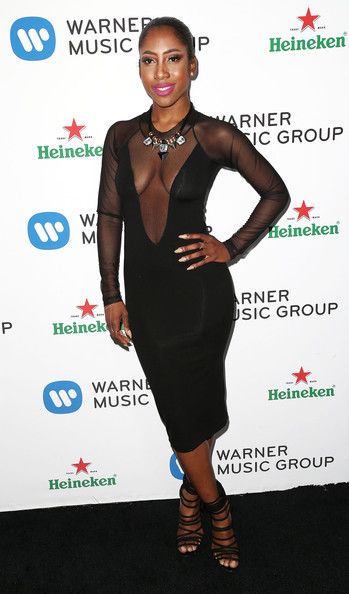 Sevyn Streeter rocked this sexy look for the party as well.
And Debra Lee hit up some man's closet (instead of daughter's) this time around. We feelin' it?
The Randomness:
1. Clearly NFL baller DeSean Jackson has a thing for skanky chicks. STORY
2. For this week's State of the Union address, First Lady Michelle Obama will have former NBAer Jason Collins as a special guest in her box in the House Chambers.
3. Queen Latifah will sing "America The Beautiful" at the Superbowl. STORY
Photos: Wireimage/Lauren Smith/Splash
Ciara and Her Baby Bump PERFORMING At Grammy After Party! + John Legend, Chrissy Teigen & Pharrell Hit The After Party Scene
Posted: 27 Jan 2014 09:50 AM PST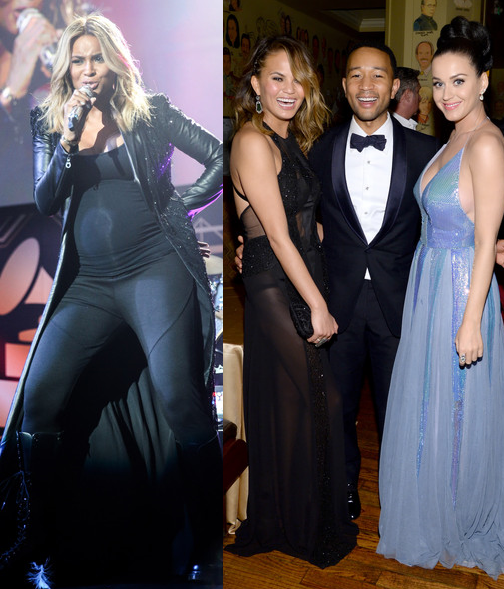 Ciara, John Legend, Pharrell and Mack Wilds were among those spotted at fab-Grammy afterparties. See the pics inside...
After she slipped out of her gold-Pucci gown, Ciara headed over to the Los Angeles Convention Center to perform at the 2014 HYUNDAI / GRAMMY's celebration. And she didn't let that big baby bump slow her roll. She didn't hit the floor with those Matrix moves, but she did what she could: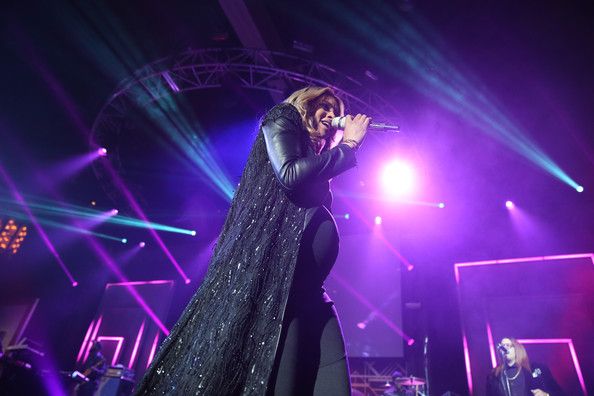 Since announcing her pregnancy on The View, Ciara has been showing off her motherly glow on red carpets and stages.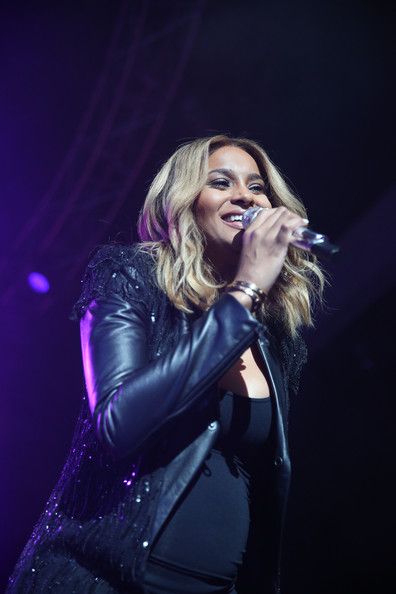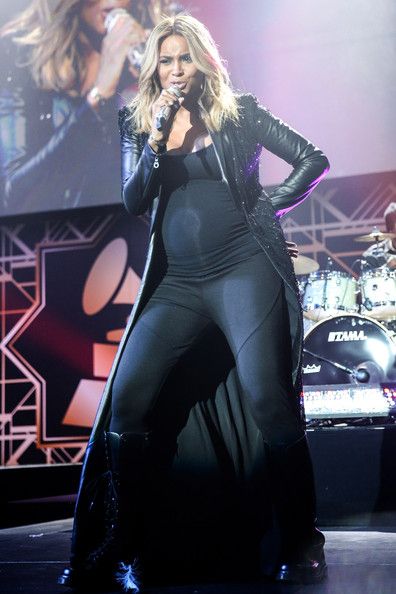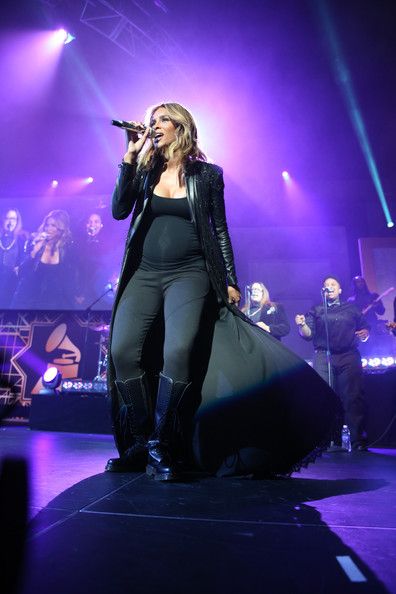 During an interview with People.com, she opened up about telling her parents about the baby.
'I didn't tell my mom and dad as early as I wanted to because I wanted to see them in person and with my schedule I travel so much so it was hard to really be able to tell them, or everyone how I wanted to.

'Of course my family knows before now,' she commented. 'It was just important to me to share something so special that I do it on my time. Of course you have to get through the first trimester and all those important times so I just wanted to do it right and do it in a way that I felt comfortable."
Here's a short clip of her performance:
At other post-Grammy functions.....
Grammy winning producers/songwriters/recording artists Pharrell Williams and Stevie Nicks posed together at the Sony Music Entertainment Post-Grammy Reception at The Palm.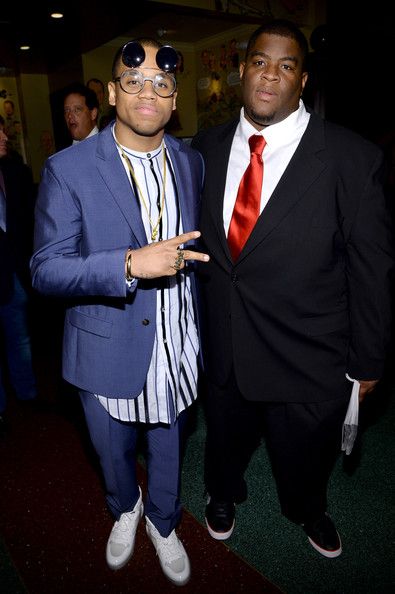 Mack Wilds was there.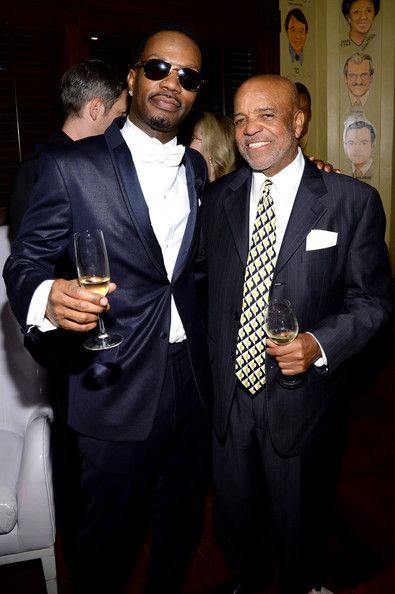 Juicy J posed with Motown founder Berry Gordy. What was THAT conv like?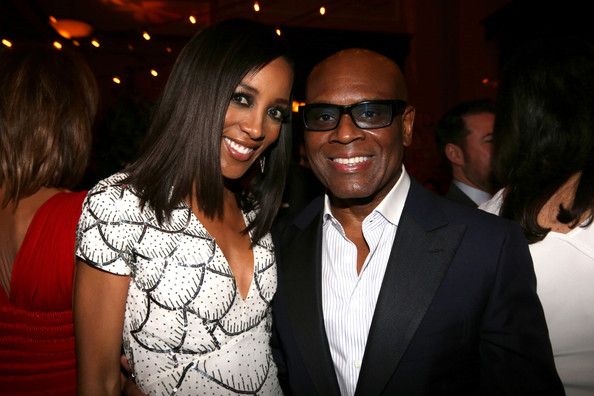 TV personality Shaun Robinson posed with LA Reid.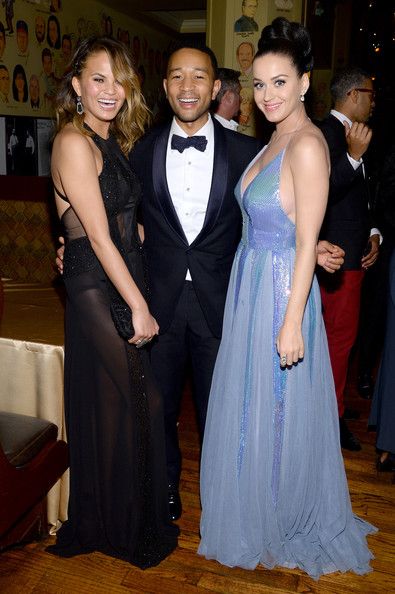 John Legend posed with wife Chrissy Teigen and Katy Perry, who both switched up their dresses. Chrissy's rocking a sexy Alon Livné dress, by the way.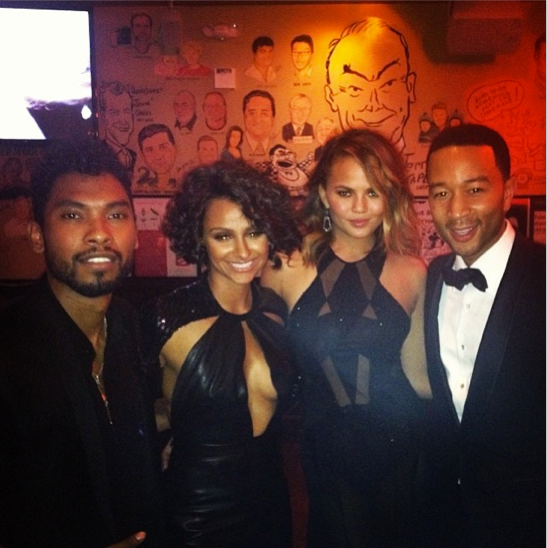 And Miguel and his girlfriend Nazanin were there too. Fun times all around.

Check out the backstage & audience pics from the GRAMMYS last night below...

Photos via Chelsea Lauren/Getty Images North America