---
REFLECTIONS: James Avery's Former "Fresh Prince Of Bel Air" Co-Stars SHARE Tributes + Jada Pinkett Smith On 16 YEARS Of Being "Mrs. Will Smith"
Posted: 03 Jan 2014 09:00 AM PST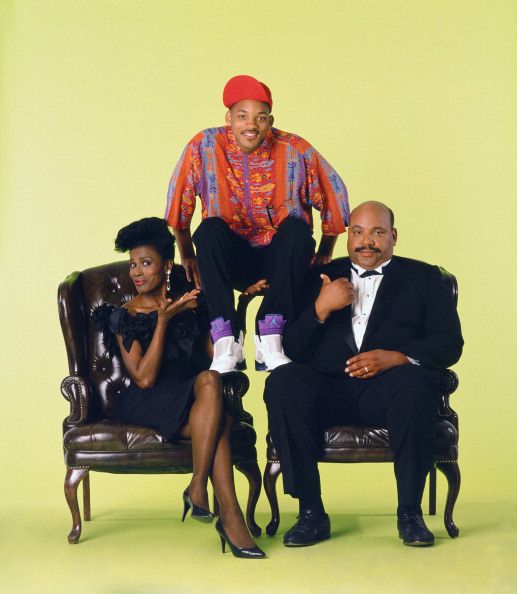 Many of James Avery's former co-stars have posted moving tributes to the beloved actor. See the tributes inside and read Jada Pinkett's reflections on her 16-year marriage to Will Smith.
Earlier this week, we shared with you news about the death of celebrated actor James Avery. Since the announcement, many of his former co-stars have spoken out about his legacy.
Janet Hubert, the original "Aunt Viv" shared this statement with TheGrio and passed along one of her favorite clips.
"Acting with James was like a great doubles match! He was one of the best actors I have worked with in my many years. He was like a big strong boulder, that could either crush you or shield you. He was first and foremost an actor, classically trained, climbed that ladder step by step, role by role, to become one of the most powerful TV dads that had ever been created. My heart goes out to Barbara his real wife and family and I ask that you respect her place, as his real wife with regards to her husband with request for statements from me who simply but proudly played his TV wife Vivian Banks. RIP James, all the world is a stage, and we are all merely players in this production called LIFE."
Alfonso Ribeiro tweeted.....
DJ Jazzy Jeff tweeted....
Tatyana Ali posted this moving tribute on Facebook,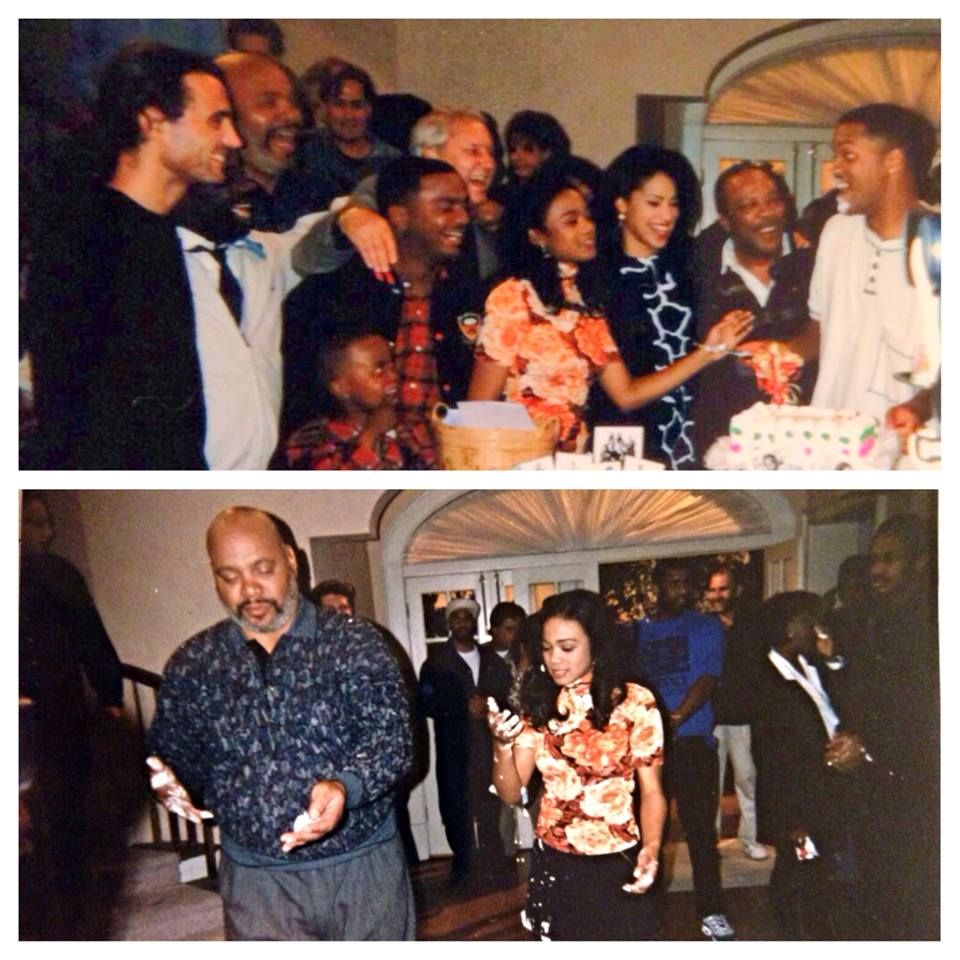 I spent last night going through photos. I found these two from our final Friday night taping of Fresh Prince. We had a cake fight after shedding tears. People don't really understand that we knew how special our time together was. It wasn't special because of popularity or success, but because we were all together, sharing it. It's like it was all meant to be, and we could feel it. In the photo from left to right there's Jeff Pollack, Joseph Marcell, Ross Bagely Jr., Alfonso Ribeiro, Shelley Jensen our director, me, Karyn Parsons Sweet Blackberry, Quincy Jones and Will Smith. Jeff Pollack and James Avery left us.

James was a philosopher king. He taught me to love history and poetry. He taught me that being an artist is one of the noblist professions. He gave me black baby dolls every Christmas. He used to joke that I'd visit him in the old actors age home when I got older. Every end is a beginning. I know James is at peace.

Thanks everyone for all your kind words and thoughts. It means a lot to his family and friends.

A Poem Of Friendship by Nikki Giovanni

We are not lovers
because of the love
we make
but the love
we have
We are not friends
because of the laughs
we spend
but the tears
we save

I don't want to be near you
for the thoughts we share
but the words we never have
to speak
I will never miss you
because of what we do
but what we are
together
Miguel A Nunez Jr., (who worked with James on the UPN show "Sparks.") tweeted, "Rest in Peace James Avery. Love You. One of the best actors of our time."
Tyra Banks (who appeared on "Fresh Prince") said, "Sending condolences to the family of James Avery, 'Uncle Phil' of the Fresh Prince. I'll always remember how warm he was to me on set."
James appears in Zach Braff's next film "Wish I Was Here," which will premiere at the Sundance Film Festival later this month. He tweeted,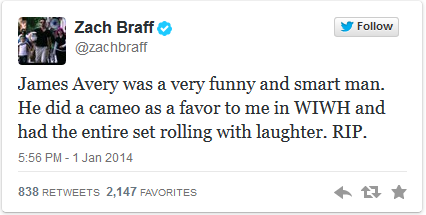 In wedding anniversaries...
Jada Pinkett and Will Smith recently celebrated 16-years of marriage and she posted this on Facebook:
"This year has started with much reflection and gratitude considering the holidays has had its share of loss. This New Year's Eve, I celebrated my 16th wedding anniversary in Dubai. Those 16 years meant a hell of a lot considering I was not allowed to forget how short life truly is. I want to thank Tyrese, Maxwell and all our friends in Dubai for creating such an exuberant celebration for our anniversary. It meant everything.

I'm wishing you all happiness, prosperity and most importantly...thee experience of deep love.

Here's to 2014!

J
Btw...I hope the world at some point will be able to experience the joy of witnessing Tyrese and Maxwell singing together, because it is not a game;)"
Tyrese, who celebrated his 35th birthday in Dubai with the Smiths, sang a moving tribute to the Smiths for their anniversary.
Photos via Jada's Facebook/Chris Cuffaio/NBCU Photo Bank/AP Photo/NBC, Paul Drinkwater
COUPLES VACAY: Ciara & Future Do Bora Bora For New Year's + Gabrielle Union & D. Wade Are Still All Smiles In Bimini
Posted: 03 Jan 2014 08:00 AM PST
Ciara and her fiance Future hit the sandy beaches of Bora Bora to ring in 2014 while Gabrielle Union and Dwyane Wade are STILL all smiles since news broke about him fathering another son. Check the pics inside...

After pop princess Ciara and her hit producer/fiance Future donated their time and resources to the less fortunate on Christmas, they packed their bags for some R&R and celebrated the new year together on the white, sandy beaches of Bora Bora.
CiCi instagrammed, "My Viewpoint. #NYE. #Thankful"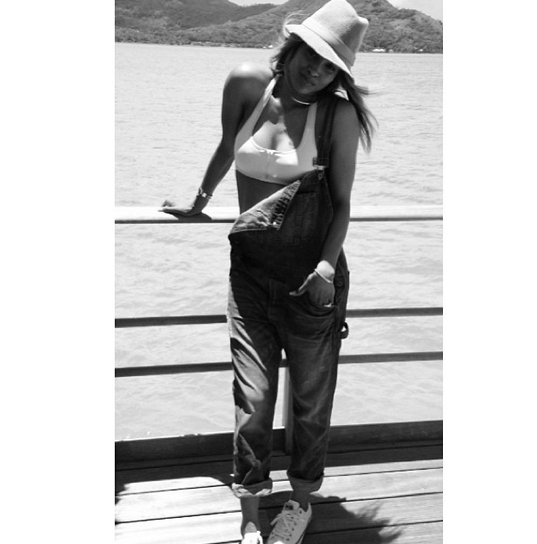 CiCi sure looks like she's glowing and she really is covering up that midsection. Hmmm...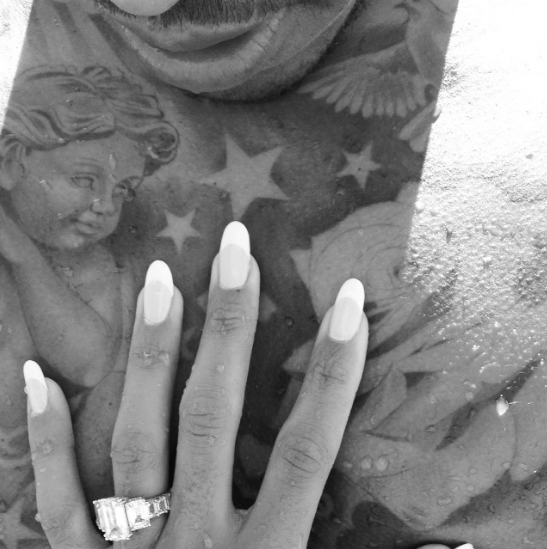 CiCi also posted a picture of her hand on Future's chest - exposing the 15-caret diamond ring he gave her whenhe proposed on her birthday back in October. Nice!
Ciara also reflected on 2013 and shared with her fans how she's blessed to still have her career, thankful for her fiance, family, friends and fans. Read it below:

Speaking of engaged couples...
Gabrielle Union is showing she's STILL all smiles with her man Dwyane Wade. A few days ago, D. Wadeadmitted to fatheringa son with another woman while he and Gabby were on a "break." You'll recall that Gabby responded to critics saying they needed to work on themselves rather than be worried about her relationship with her man.
On Instagram, she shared more pictures of she and D. Wade partying in Bimini (along with AJ Johnson, Chris & Adrienne Bosh, Udonis & Faith Haslem) to bring in the new year.
She said, "Great times with great friends! Thank you #worldresortbimini for an amazing experience! Fell in love with Bimini!"
Fun times.
Photos: Ciara's IG/Future's IG/Gabby's IG
ALL ABOUT THE BEATZ: Alicia Keys ENDS BlackBerry Deal + Swizz & Sons and Cole Cook POST Vacay Pics In Aspen
Posted: 03 Jan 2014 06:40 AM PST
Alicia Keys has ended her partnership with BlackBerry. Get deets inside and see pics from the "Beatz" family vacay in Aspen.
After LESS than a year as their "global creative director", Alicia Keys has severed ties with BlackBerry.
Though Alicia was hired to launch the BlackBerry 10 OS and "inspire the future", the company released a statement, this week, about the end of their working relationship saying,
"BlackBerry and Alicia Keys have completed our year-long collaboration. We thank Alicia for her many contributions including providing creative direction for the BlackBerry Keep Moving Project which attracted more than 40 million visits, advocating for women in STEM and launching the BlackBerry Scholars Program. We have enjoyed the opportunity to work with such an incredibly talented and passionate individual."
Oh wells.....we wonder if AK will continue to pull out her BlackBerry during live performances of "You Don't Know My Name" like she did Australia last month?
In other Beatz......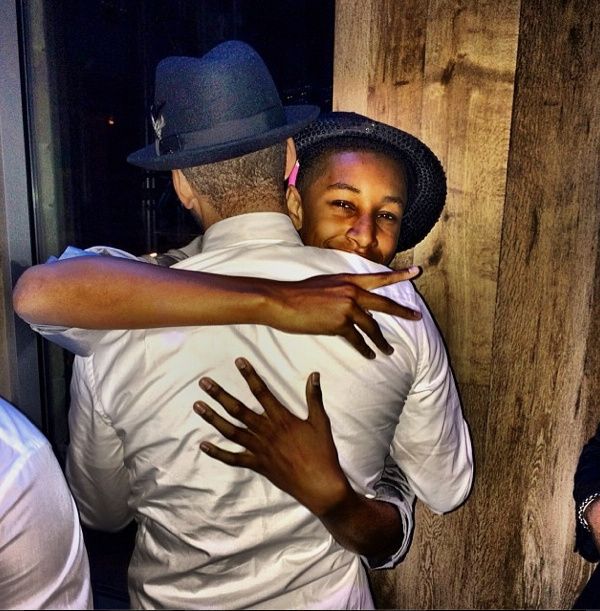 The men of Beatz (Swizz, sons Prince Nasir Dean and Egypt and Cole Cook (Alicia's brother) spent the holidays in Aspen.
Of course.....they flew by private jet.
The fellas were also joined by Swizz's friend a business associate Grady Spivey. Swizz tweeted, "#Deansvacationpt2 #aspenflow #famfuntime #thespiveys"
A family that hits the slopes together....stays together.
Photos via Swizz Beatz IG/NasBeatz IG

HAPPY BIRTHDAY "BABY BOY": Tyrese CELEBRATES His 35th Birthday With Will & Jada Smith And Maxwell In Dubai
Posted: 02 Jan 2014 03:35 PM PST
Singer and author Tyrese celebrated his 35th birthday in Dubai with Maxwell and Will & Jada Pinkett Smith. See pics and fun videos inside...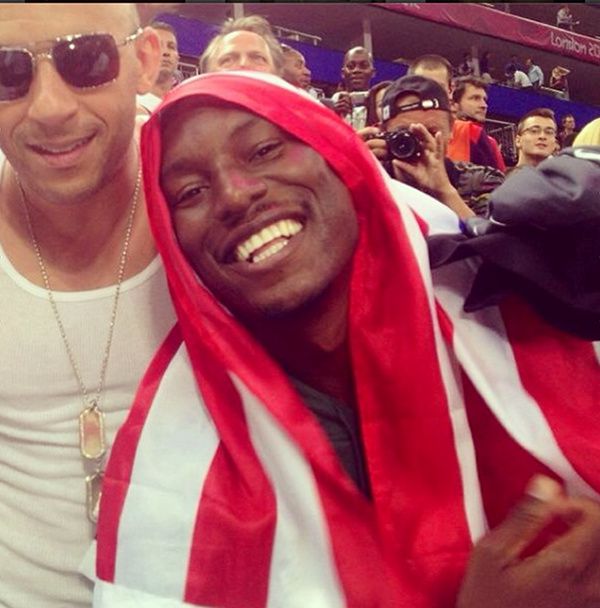 Singer Tyrese turned 35-years-old on December 30th.....and he's still celebrating! He's over in Dubai now where he's been joined by a host of friends to ring in the new year and celebrate his life. He posted a pic with "Fast and Furious" co-star Vin Diesel on IG (in anticipation of his arrival). "Here we go!!!!!! My brother Vin is coming to Dubai ... Were gonna finish shooting #Fast7 here!!! ...... Get your best cars ready were looking for you.!!! Vrooooomm!!!!"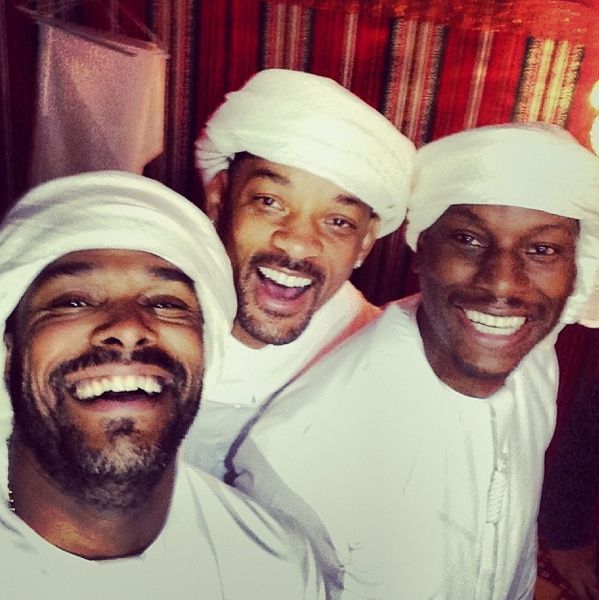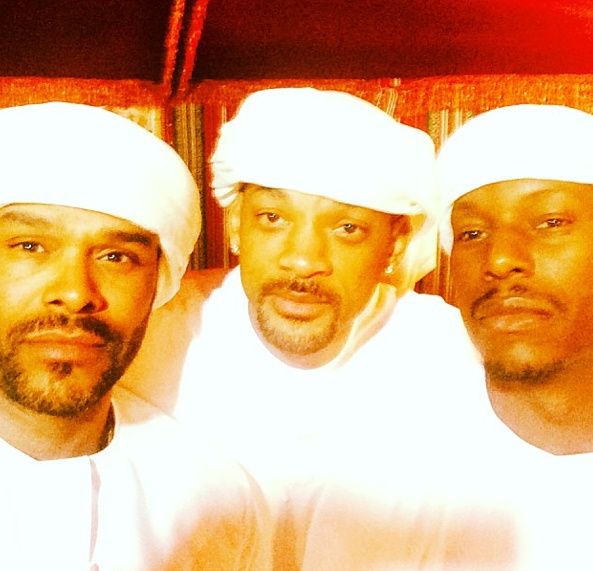 He's already been joined by good friends Maxwell and Will Smith who've been partying with him all week.
The fellas look very comfortable in their surroundings. "Yup..... #Hilarious were really really really doing it out here..... #dubai #desert #2014 #traditional"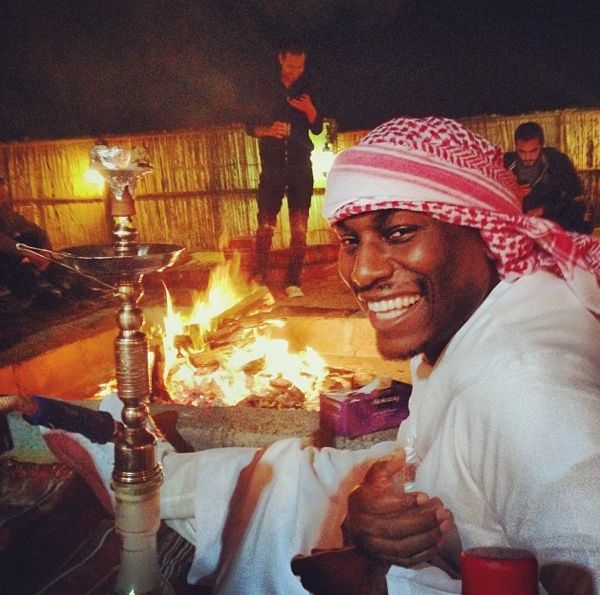 He captioned "I am officially a Sheik my name.... Sheik -Ya-Booty #Dubai #2014 #35thBirthdayCelebration #Desert #ArabSwag"
Jada Pinkett joined the fellas for a fabulous dinner and a few laughs.
Throughout the week, Ty and Max both posted videos from their intimate dinners and group gatherings that really show how much they all care about one another.
There were several jam sessions at the pianio.....
Watch Will sing and play piano while mimicing Tyrese.
.
Will, Jada, and the group sing Happy Birthday to Tyrese.
Tyrese sings and plays piano.
Tyrese's tribute song to Jada and Will's 16-year marriage. (The "Pick Up The Socks" song).
Photos via Tatyana Ali's FB/Tyrese IG/MazwellIG
Tameka Raymond Celebrates Her 43rd Birthday With Toya Wright, Monyetta Shaw & More + Usher Travels To Morocco To Start The New Year
Posted: 02 Jan 2014 01:37 PM PST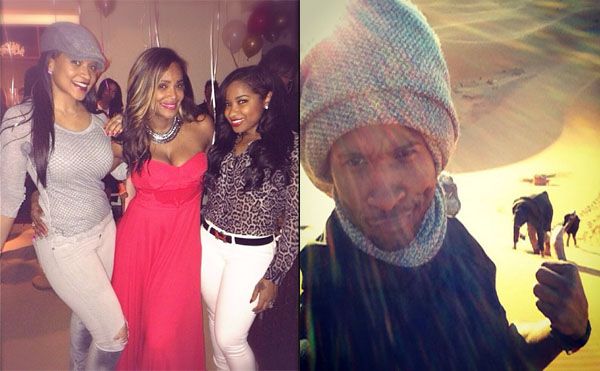 Though they share two children, Tameka Raymond and her ex-husband Usher Raymond kicked off 2014 in very different ways. See pics of Usher and Tameka's separate celebrations inside....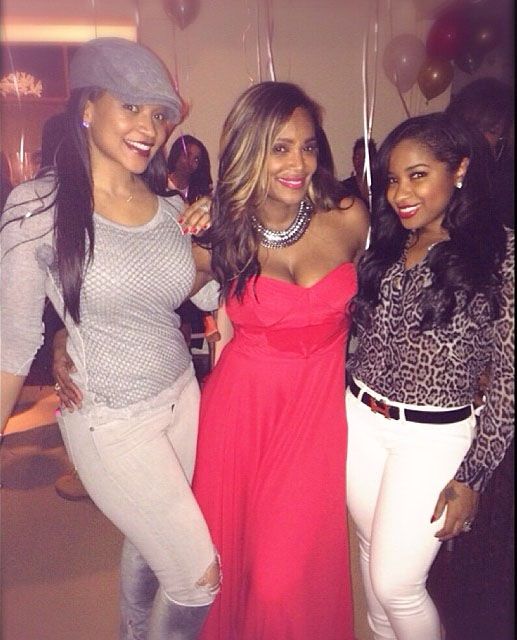 Tameka Raymond celebrated her New Year's and her 43rd birthday in Atlanta with friends such as Toya Wright, Ne-Yo's ex-fiancee/baby mama Monyetta Shaw and more.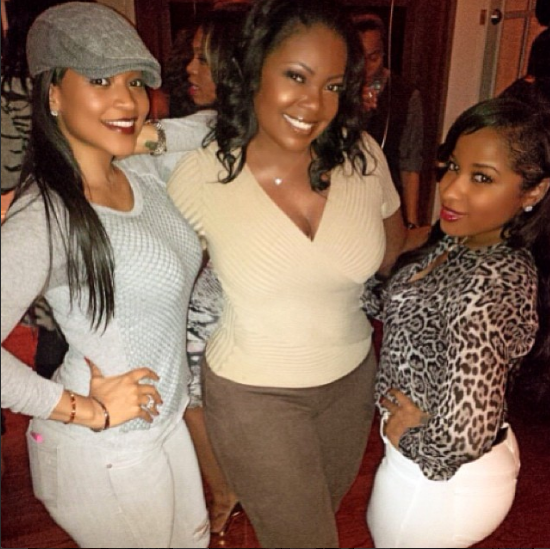 Monyetta Shaw, home interior designer Tobey Renee Sanders and Toya Wright are all smiles.
Toya getting down on the dance floor.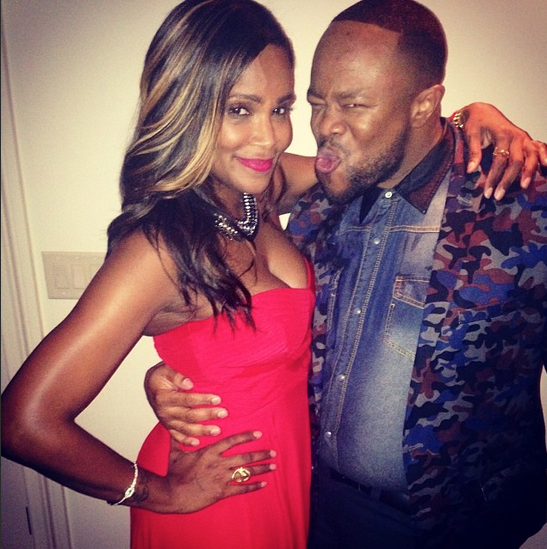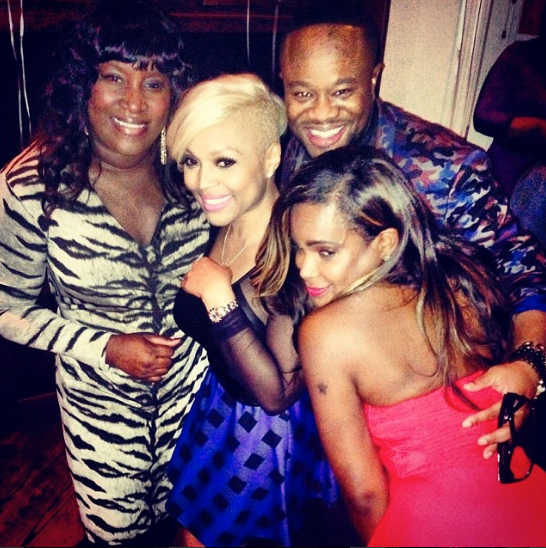 Glad to see Tameka enjoying herself after the turmoil she endured involving her children. First, Tameka lost her 11-year-old son, Kile Glover,a year and a half ago in a jet ski accident. Kile was riding on an inner tube on Lake Lanier when a family friend driving a jet ski accidentally collided with Kile and another young girl, eventually killing him.
Then back in August 2013, she almost lost another son. Tameka and Usher's 5-year-old son Usher V was rushed to ICU after he almost drowned in a pool at Usher's home. To make matters even worse,she lost custody of her two youngest sons, Usher V & Naviyd, soon after Usher V almost drowned.
Speaking of Usher...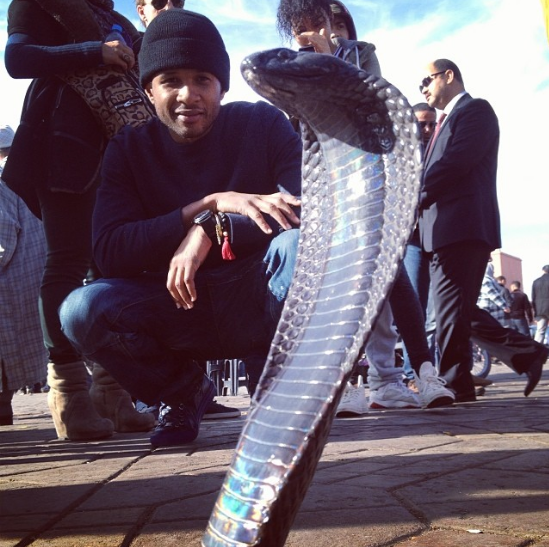 Instead of posting selfies beachside, Usher decided to bring in the New Year in North Africa. Usher traveled to Morocco to get a front row seat to watch a snake charmer charm a cobra on the streets of Marrakesh.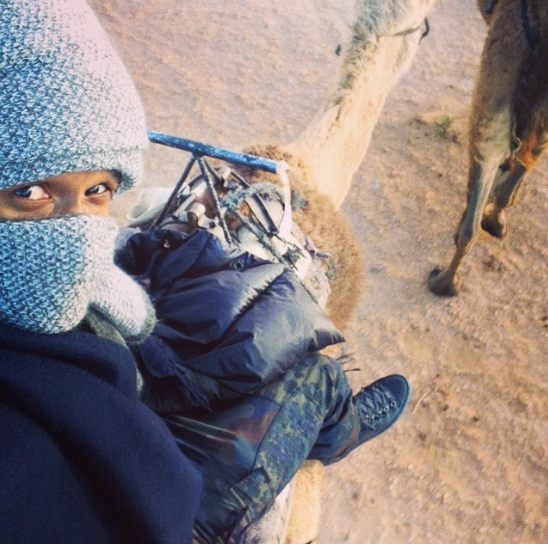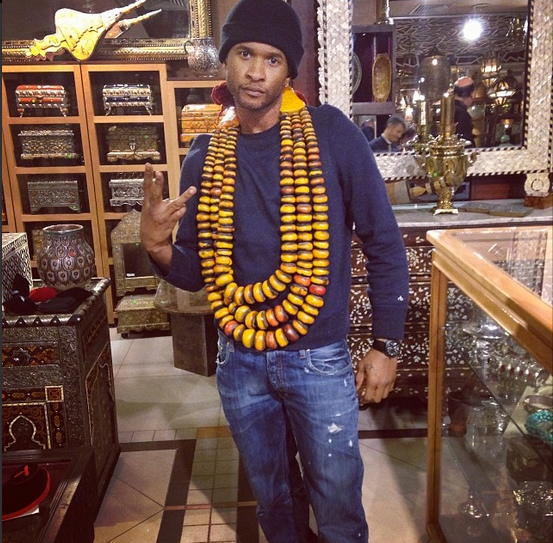 Usher even did a little shopping in Morocco, captioning the pic above, "I'm different, yeah I'm different........3 Chains".
Usher was spotted bringing in the new year with his girlfriend Grace enjoying acrobats and good eats, but no pics of the two in Morocco. *shrugs*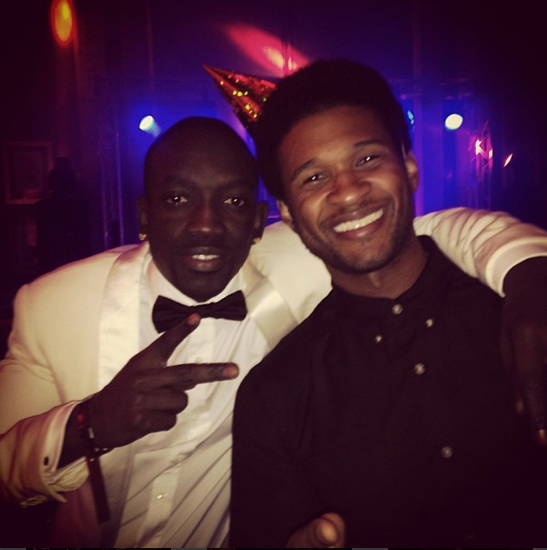 Usher also shared a pic of himself and Akon's brother, record exec Bu Thaim partying in Africa.
Photos: Usher's IG/Toya Wright's IG/Monyetta Shaw's IG/SceneBySatchel IG
Naomie Harris On The EMOTIONAL CHALLENGES Of Playing Winnie Mandela In "RED" + Naomi Campbell ROCKS Dolce & Gabbana For "Harper's Bazaar Singapore"
Posted: 02 Jan 2014 01:33 PM PST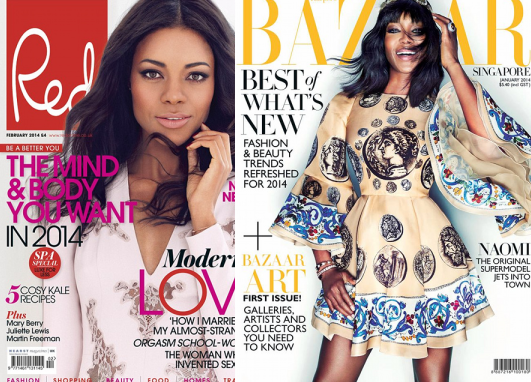 Two British beauties by the name of Naomi(e) are covering high profile glossies this month. Get deets on Harris & Campbell in RED and Harper's Bazaar Singapore inside...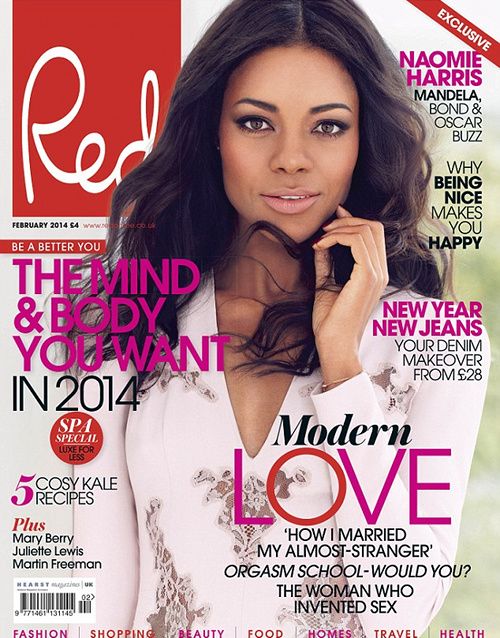 British beauty Naomie Harris, who's receiving critical acclaim in 'A Long Walk To Freedom' with Idris Elba, covers the February issue of RED. Inside the mag, she opens up about the emotional challenges she faced playing Winnie Mandela and how Idris helped her through the process. Here are the highlights:
On Playing Winnie:

"It meant inhabiting places I try never to go, like revenge, hatred and rage. I don't hate anyone, and I'm really not a vengeful person, but I found it really difficult to switch off. Even after I stopped filming, it took me a while to shake her.'"

On understanding Winnie the saint vs. Winnie the villain:

"She is the most complex woman I have ever played. To many, she is a saint, she's Mother Africa, you know? To others, she is completely vilified. The pressure of all those expectations, especially filming in South Africa, was a lot. I definitely understand why she became the woman she did. In the same situation, I don't know how I would react.'

On getting support from Idris:

"The first thing Idris said to me was, "Woah, what have we done? It's terrifying, isn't it?" It really put me at ease. We held each other's hands through the whole process."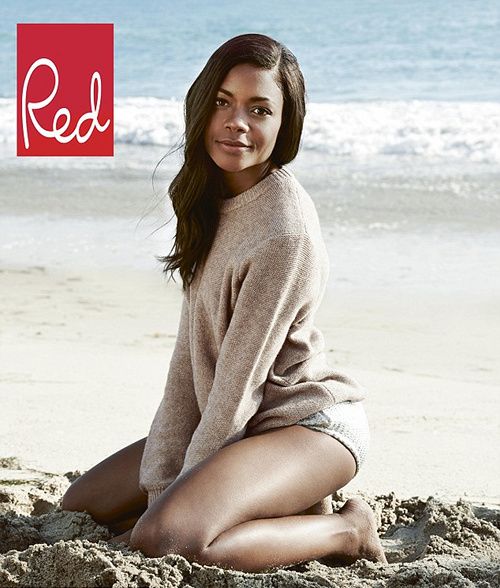 Read more from the interview here or pick up the issue on newsstands.
Also on magazine racks.......
Supermodel Naomi Campbell looks pretty as a penny on the latest cover of Harper's Bazaar. It's her first cover of 2014 and she looks stunning in a gold coin and floral print dress from Dolce & Gabbana's spring-summer 2014 collection.
Looking good Nana! We spotted her ringing in NYE in Rome earlier this week.
Photos via Max Abadian/RED/Harper's Bazaar Singapore
Rihanna Hosts New Year's Eve Dinner At Her NYC Penthouse Before Partying At 40/40 Club
Posted: 02 Jan 2014 11:58 AM PST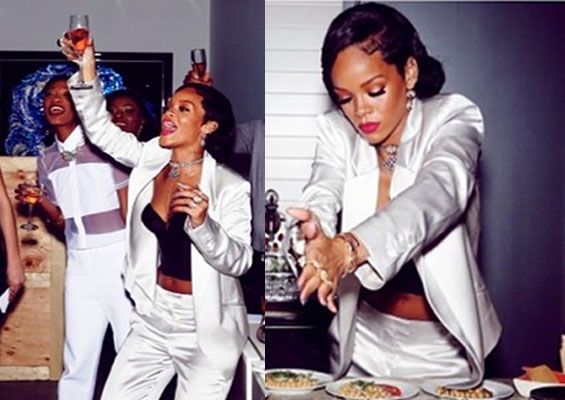 Rihanna hosted a lavish New Year's Eve's dinner at her NYC penthouse before heading out to the 40/40 club with friends. See the pics inside...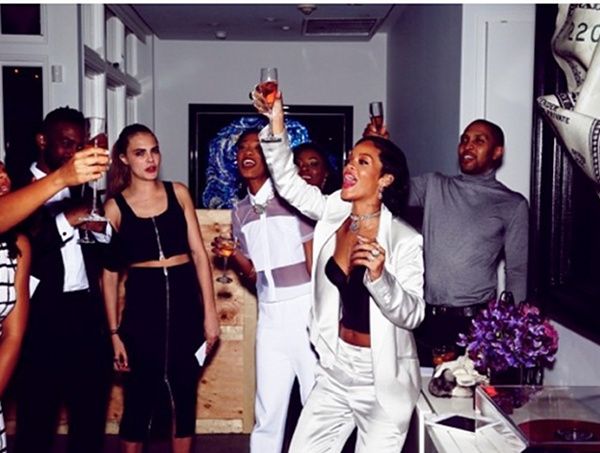 Pour it up! Pour it up! Rihanna got down in the kitchen for New Year's to serve up an intimate dinner before heading out with her bestie Melissa Forde and model Cara Delevingne to the 40/40 club (where she rocked a floor-length mink coat).
Rihanna in the make-up chair getting prepped for the night. It wouldn't be RiRi if she didn't have a blunt near by. RiRi added to her Instagram, "Getting ready for the night! #nye #xiv"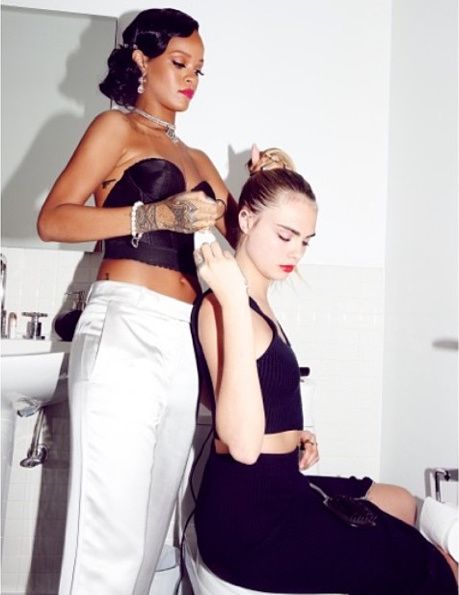 Rihanna helping her model friend Cara Delevingne get ready.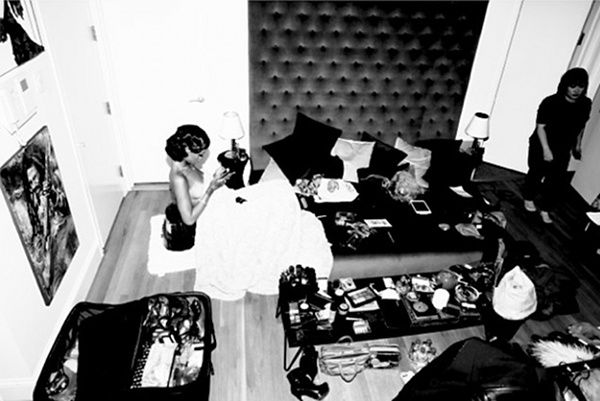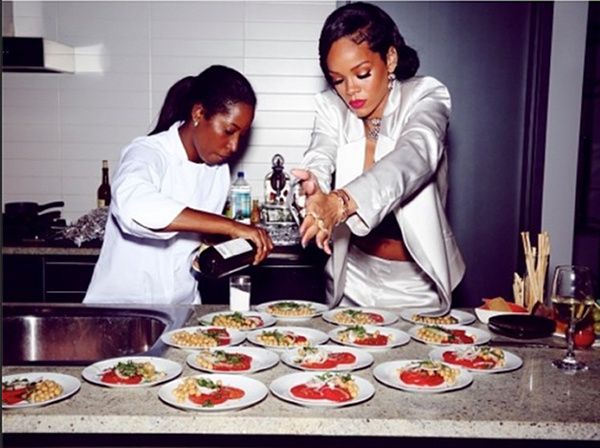 RiRi looked comfortable in the kitchen with help from celebrity chef Debbie Solomon.
Rihanna's bestie Melissa Forde was spotted getting cuddly with her mystery boo.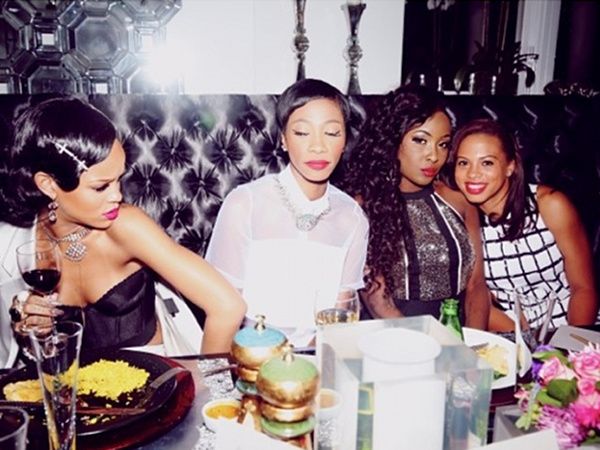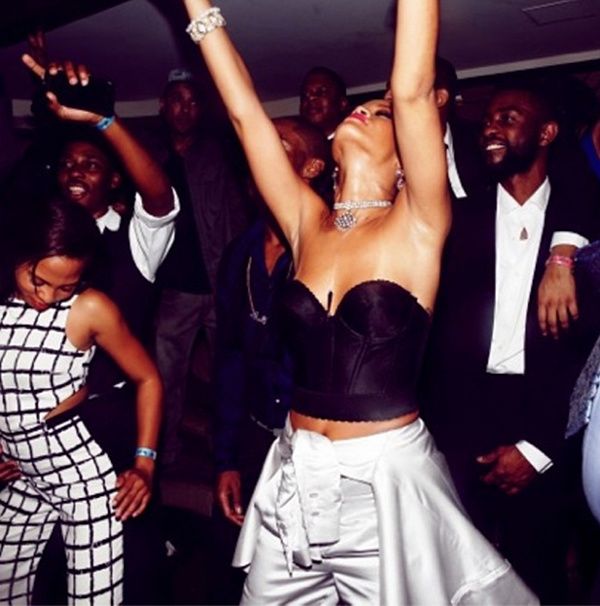 Rihanna captioned this pic, "Turnt #nye"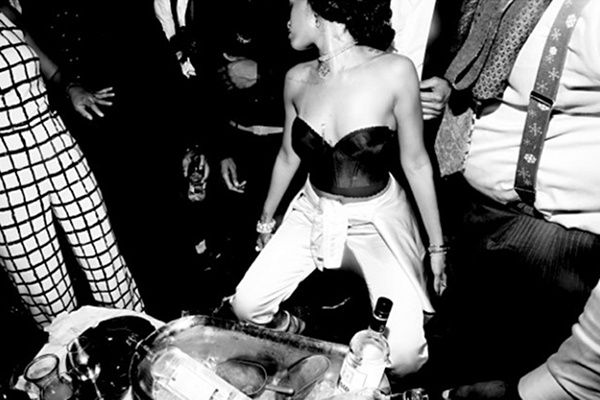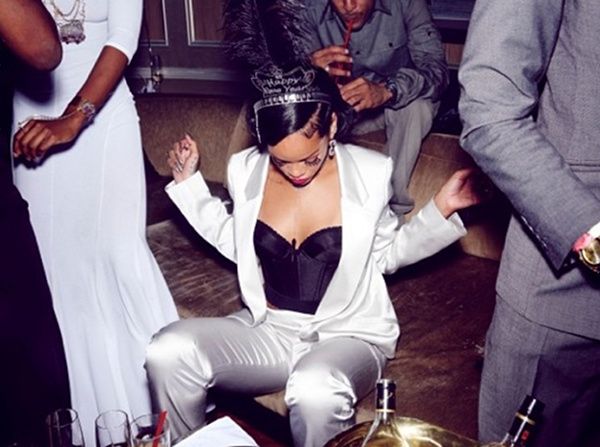 RiRi vibin' in her own zone..."As usual, in my own damn world! #zonin #nye"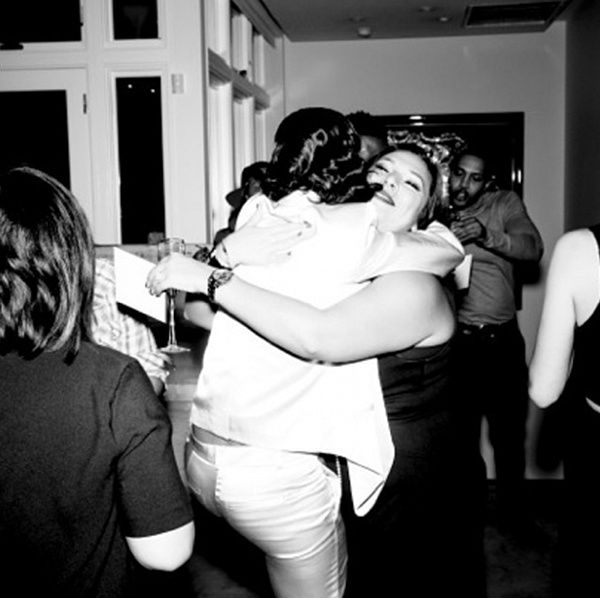 Looks like everyone had a ball!
Photos: Rihanna's IG
EXCLUSIVE: Beyonce, Jay Z & Blue Ivy Spotted Leaving Hotel In South Beach + NASA Responds To Beyonce's Apology
Posted: 02 Jan 2014 11:00 AM PST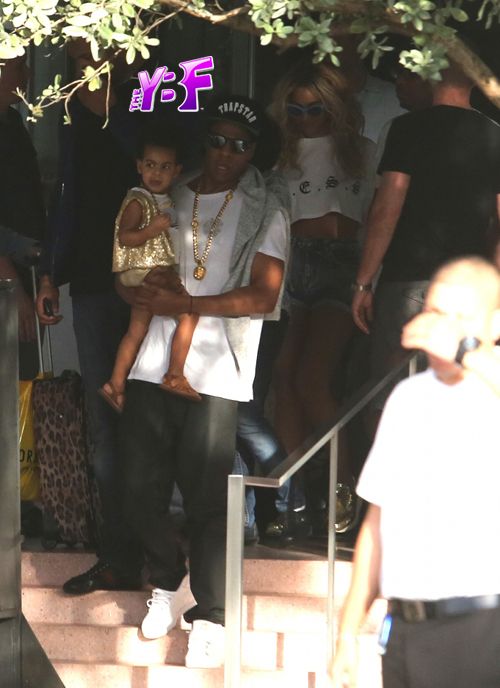 Beyonce, Jay Z and daughter Blue Ivy were spotted leaving their hotel in South Beach on yesterday and NASA has responded to Bey's apology for the "XO" audio controversy. All the deets inside...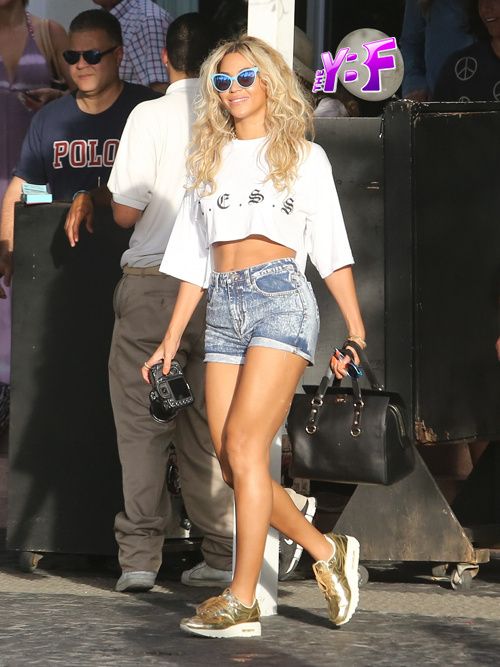 After bringing in the new year with her hubby and many other celebs at the Versace Mansion for Diddy's lavish NYE's bash, The Carters were spotted leaving their hotel in South Beach with Blue Ivy in tow.
It was a fashionable affair as Bey, Jay & Blue all wore gold as they headed out in Miami. Bey rocked her liquid gold Nike Air Max 1 sneakers paired with a L.E.S.S. midi crop top and WILDFOX COUTURE Le Femme Deluxe sunglasses. Blue had on a blinged out gold vest with shorts to match and Jigga had on a gold necklace.
B.I.C. will be turning 2-years-old on January 7th. Can you believe it? The family celebrated Blue's first birthday in the Bahamas. We wonder how they plan on celebrating her birthday this year?????
And since it's Throwback Thursday, Bey posted the pic above with the caption "1983"......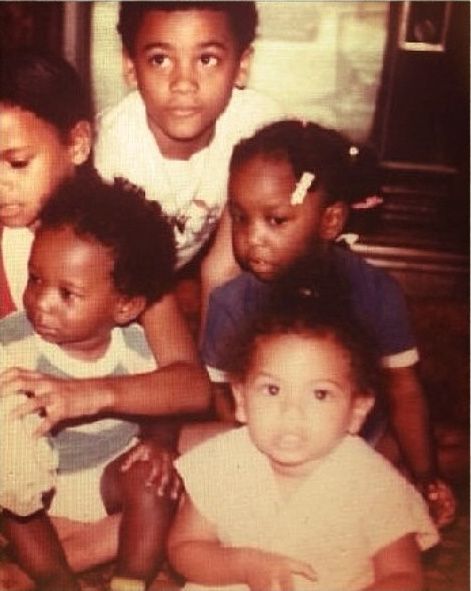 Too cute.
Speaking of Beyonce...
NASA has responded to Bey's explanation/apology for using audio from the 1986 Challenger space shuttle explosion in her song "XO".
"The Challenger accident is an important part of our history; a tragic reminder that space exploration is risky and should never be trivialized," said the statement from Lauren B. Worley, NASA's press secretary. "NASA works every day to honor the legacy of our fallen astronauts as we carry out our mission to reach for new heights and explore the universe."
Bey's publicist has not responded to NASA's statement.
Photos: KDNPIX/Beyonce's IG