---
ON THE SET: Serena Williams Gets Sporty Sexy For Berlei Sports Bras
Posted: 17 Jan 2014 08:14 AM PST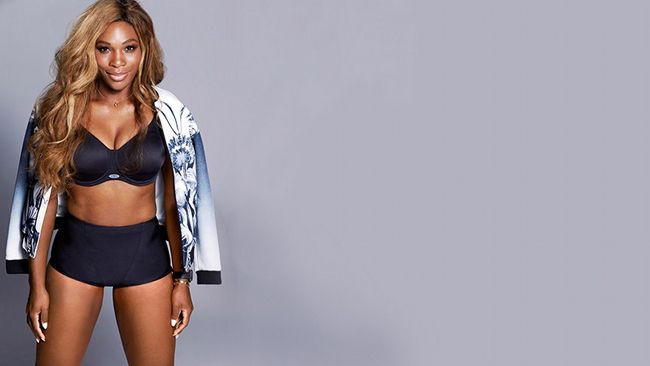 When she's not slaying the game of Tennis and racking up championship titles, Serena Williams is making even more cash off the court with her business game. Check out the sexy tennis pro shooting the new campaign for Berlei sports bras...
She may be in the middle of competing int he Australian Open (in 100+ degree heat!), but right before the tournament, Serena Williams found time to work in a photoshoot. For the second year in a row, she's the face of Australian lingerie brand Berlei. And she rocked a photoshoot showing off her uber fit bod in sports bras and more: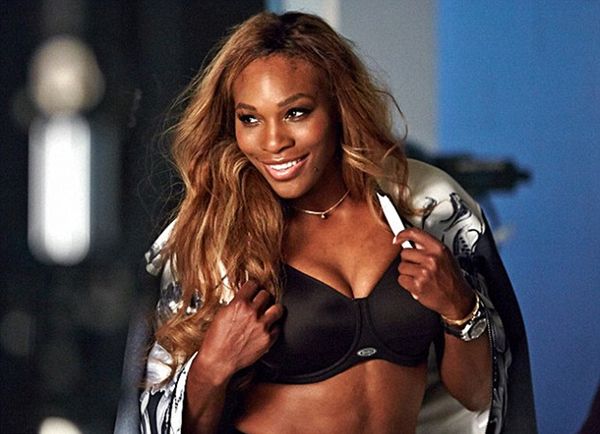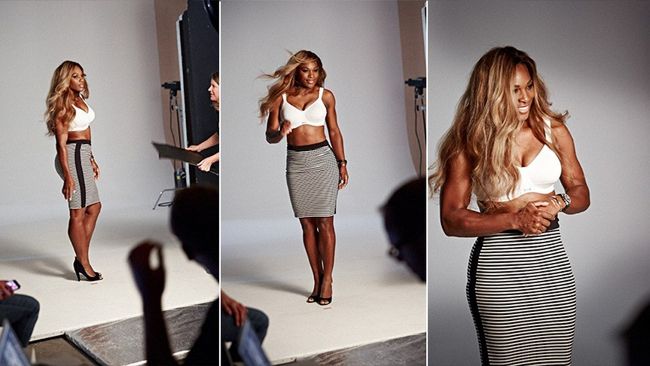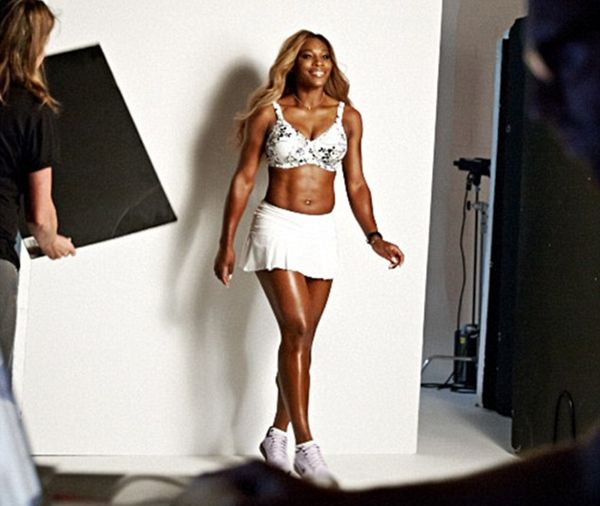 Serena told Elle Australia what she does to keep active off the court:
Apart from tennis I like to keep active with yoga, Pilates and a lot of dancing. I love to dance. It's all about keeping things new and different to balance my body and strengthen my core.
And about her off court designer style:
I love Burberry – Christopher Bailey is a good friend of mine and I think he is a wonderful designer. I also like Dolce & Gabbana and Giorgio Armani. I also like to mix things up and throw in a little River Island and Forever 21.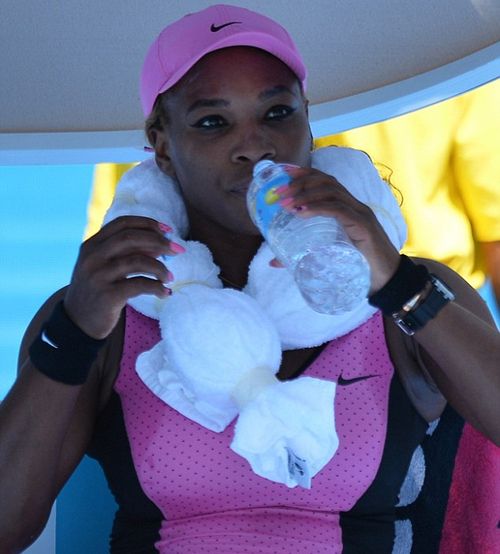 The 32-year-old just became the most winningest woman at the Aussie Open when she advanced to the fourth round (above) on Friday. Good luck 'Rena!
The Randomness:
1. Jim Jones is being sued for at least $700,000 as he's being accused by his investors of stealing their money for his Vampire Life company. STORY
2. CC Sabathia Joins Roc Nation Sports STORY
3. President Obama Nominates First Black Lesbian Judge STORY
Photos: ELLEN
TV FAB: Drake Plays Beer Hockey, Talks Smoking WEED On "Jimmy Fallon" + Queen Latifah Gets Loose On "WWHL" & Hints At "Living Single" Reunion
Posted: 17 Jan 2014 07:34 AM PST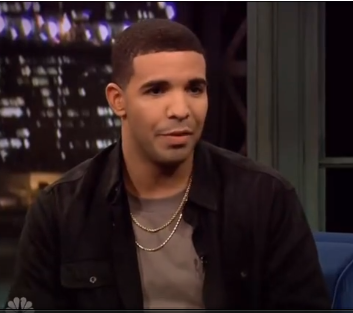 Drake appeared on "Late Night with Jimmy Fallon" to promote his hosting gig on "SNL". Watch Drizzy open up about weed smoking and going "clean shaven" inside and see Queen Latifah and Cuba Gooding, Jr. cutting up on "WWHL".....
http://50.56.9.147/sites/all/modules/fckeditor/fckeditor/editor/skins/de...); background-position: 0px -480px;" alt="" />
Last night, Drake stopped by "Late Night with Jimmy Fallon" where he revealed his new "clean shaven" look was suggest by SNL-creator Lorne Michaels.
Drake is all set to host the famed-sketch comedy series this week, which will also be the debut of new hire Sasheer Zamata!
While chatting will Jimmy, Drake talked about smoking weed for the first time. "I started really getting paranoid. I thought I had completely ruined my life. I was splashing water on my face like a Clearasil commercial."
For the record, Drake says he does not smoke before he hits the stage. Mmmhmmm....
Watch the interview below:
Drake and Jimmy also played beer hockey:
In case you missed it:
Also on television......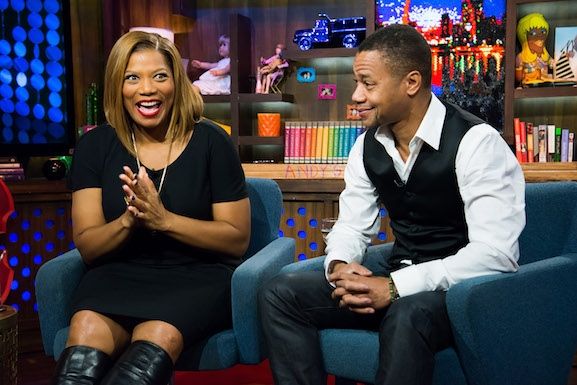 Queen Latifah and Cuba Gooding Jr. appeared on "WWHL" last night. One of the most interesting moments was the talk about memorable on-screen love interests. Cuba said his was Horatio Sanz from Boat Trip while Queen Latifah said hers was a tie between Common and her on-screen girlfriend from Set It Off. Also, Queen hinted at a possible "Living Single" reunion on her talk show.
On a "Living Single" reunion:
On favorite on-screen love interests:
Cuba on who he'd shag, kill, marry between Oprah, Renee Zellweger and Helen Mirren:
Cuba jokes that Helen Mirren's breath smells like his penis:
We're going to leave that last one ALONE...
Photos: Bravo/NBC
Baby North West Check In -- New Pics Revealed On "Ellen"
Posted: 17 Jan 2014 06:42 AM PST
It's been a while since we've seen baby North West. And her mother revealed brand new pics of the 7 month old on the "Ellen" show. Check out how much she's grown inside...
Today on a pre-taped "Ellen", Kanye West's fiance Kim K. is showing off new photos including their baby girl and Kanye--who's currently at Men's fashion week in Paris--in a sweet non-aggressive daddy mode. I.E., a double whammy of damage control and promo for the upcoming season of "KUWTK".
But at least we get to see how the adorable cutie has grown since the last time we saw her: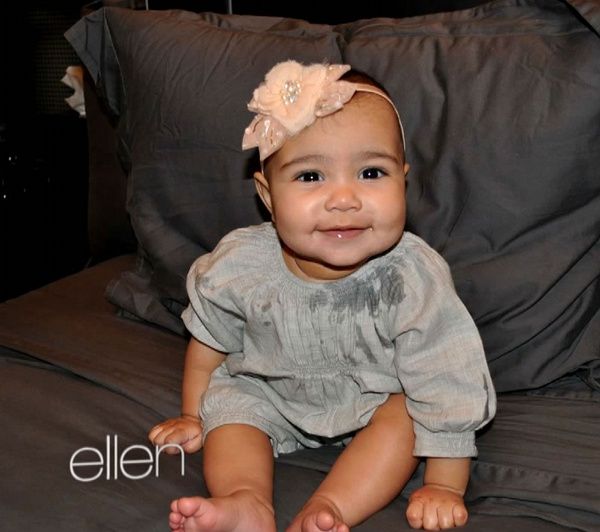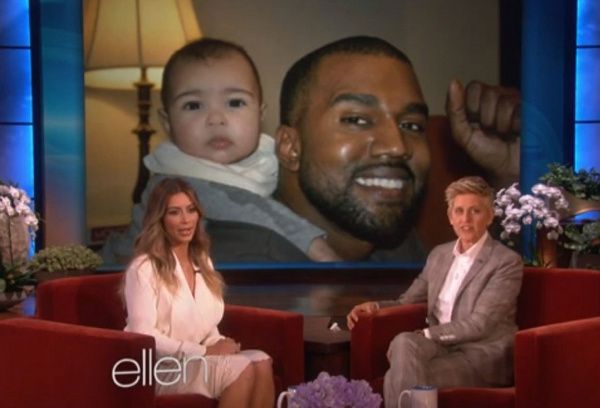 Little Nori still looks like the perfect mix of her mom and dad. And she's clearly daddy's little girl.
Check out what Kim had to say about she and Kanye having more kids...
Photos: ELLEN
50 & FABULOUS: Happy Birthday FIRST LADY MICHELLE!
Posted: 17 Jan 2014 05:50 AM PST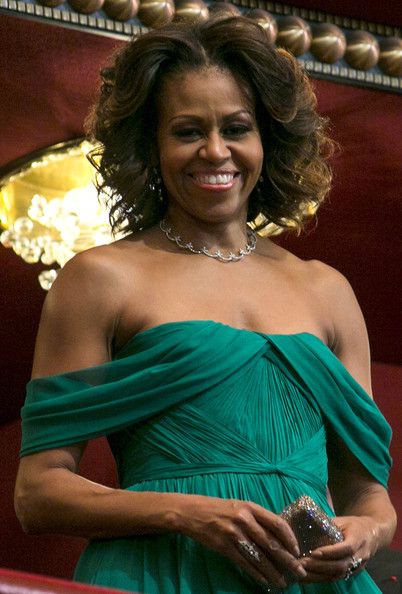 First Lady Michelle Obama celebrates her 50th birthday today. Revisit some of her most stylish looks inside....
Today is the 50th birthday of First Lady Michelle Obama, and she tells PARADE Magazine, "I have never felt more confident in myself, more clear on who I am as a woman."
The fabulously fit Mom-in-Chief, who is currently whipping the country into shape with her Let's Move campaign, credits her overall health and well-being to exercise and eating healthy food. (And it doesn't hurt that she wakes up to a sexy Presidential husband every morning either.) She tells PEOPLE,
"I don't obsess about what I eat, but I do make sure that I'm eating vegetables and fruit. And as everyone knows, I do exercise. I'm seeing myself shift from weight-bearing stuff – even though that continues to be important – and the heavy cardio and running, to things like yoga that will keep me flexible."
For now, Mrs. O is all natural. But she hasn't ruled out Botox or plastic surgery (in the future). "Right now, I don't imagine that I would go that route, but I've also learned to never say never. Women should have the freedom to do whatever they need to do to feel good about themselves."
We don't think she'll ever need either of those things!
Celebrate The First Lady's birthday in our gallery below.....
DO WE LOVE IT?!: Danity Kane's "Bye Baby"
Posted: 16 Jan 2014 08:08 PM PST
They're baaaaack. Danity Kane's first official comeback track just hit the net tonight. Check out "Bye Baby" inside...
Dawn, Aubrey, Shannon, and Aundrea are back with a vengeance with their first official track since reuniting as Danity Kane, "Bye Baby". And the harmonizing foursome haven't missed a beat since their Making The Band days.
The track has an upbeat vintage 70's feel, and it knocks. Check it below:
Right before Christmas, when the ladies reunited for their first concert together in years, they debuted another song called "All In A Day's Work". Check it out here.
Nia Long, Lupita Nyong'o, Oprah, Aisha Tyler & More GET FAB For The 2014 Critics' Choice Awards (+ LUPITA WINS!)
Posted: 16 Jan 2014 06:07 PM PST
Tonight at the 2014 Critics' Choice Awards, the beautiful people hit the red carpet for yet another of the Oscars' predecessors. And we've got the fabulous YBF folks who made appearances inside...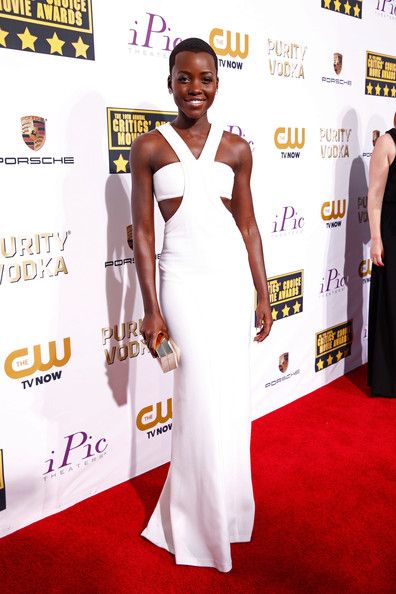 With skin that makes you want to go spend the day exfoliating and praying to the gods for the same chocolately perfection, Lupita Nyong'o made yet another stunning appearance at Barker Hangar in Santa Monica, California tonight.
Before she won the Best Supporting Actress Award for 12 Years A Slave, Lupita hit the red carpet in a stark white silk crepe Calvin Klein Collection gown with sexy cutouts to show off her perfectly fit bod. And she topped off the look with Paul Andrew custom shoes and Kimberly McDonald jewelry.
Nia Long looked amazing in a sexy black curve hugging Jovani gown with mesh cutouts and paired with a bold red lip. She was on hand to present an award.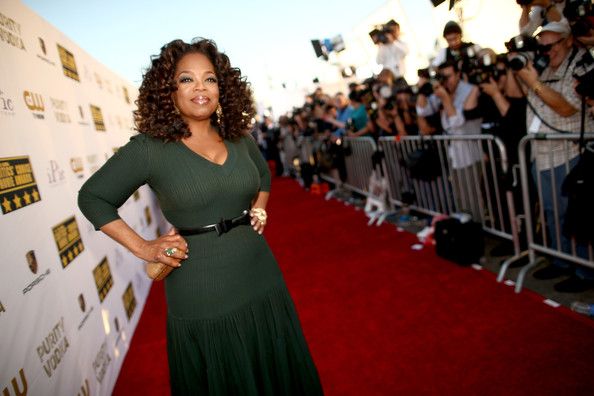 Yes Lady O!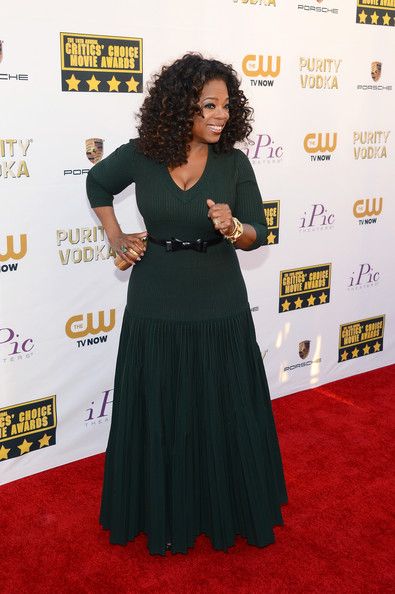 Oprah showed off a slim, trim & snatched waist in this green knit Azzedine Alaia gown and Lorraine Schwartz jewels for the occasion. And she was on hand to present the Humanitarian award to her The Butler co-star Forest Whitaker.
"The Talk" co-host Aisha Tyler served as the host of the evening. And she was her usual hilarious self keeping the audience entertained.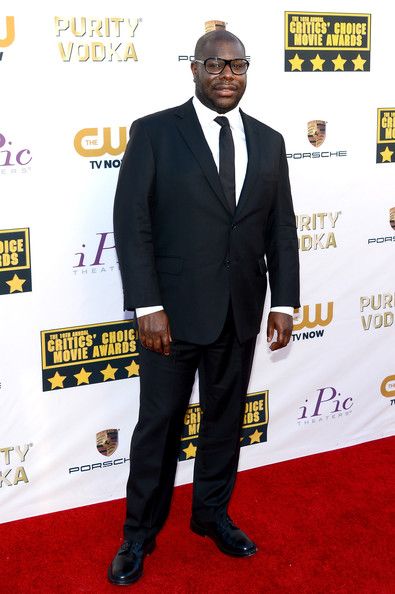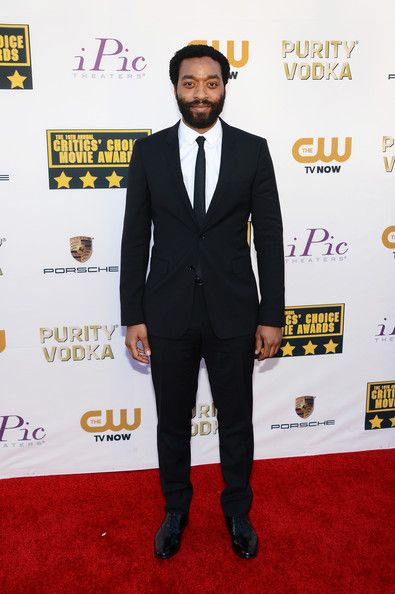 Director Steve McQueen and actor Chiwetel Ejiofor hit the carpet as nominee for 12 Years A Slave. And 12 Years ended up winning the Best Picture category.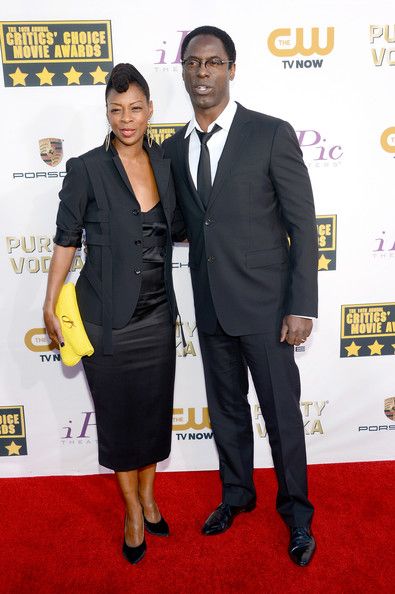 Haunted House 2 star Marlon Wayans and Blue Caprice star Isaiah Washington (with his wife) were on hand to present.
And Oscar nominee Barkhad Abdi was there as a nominee for Captain Phillips.
BONUS:
Oprah shared a pic of herself and Lupita embracing after the fab chick's big win. Congrats!
Photos: Getty
So...LeBron James Reportedly Caught By An NBC CORRESPONDENT Asking A Chick For Her Number....
Posted: 16 Jan 2014 05:27 PM PST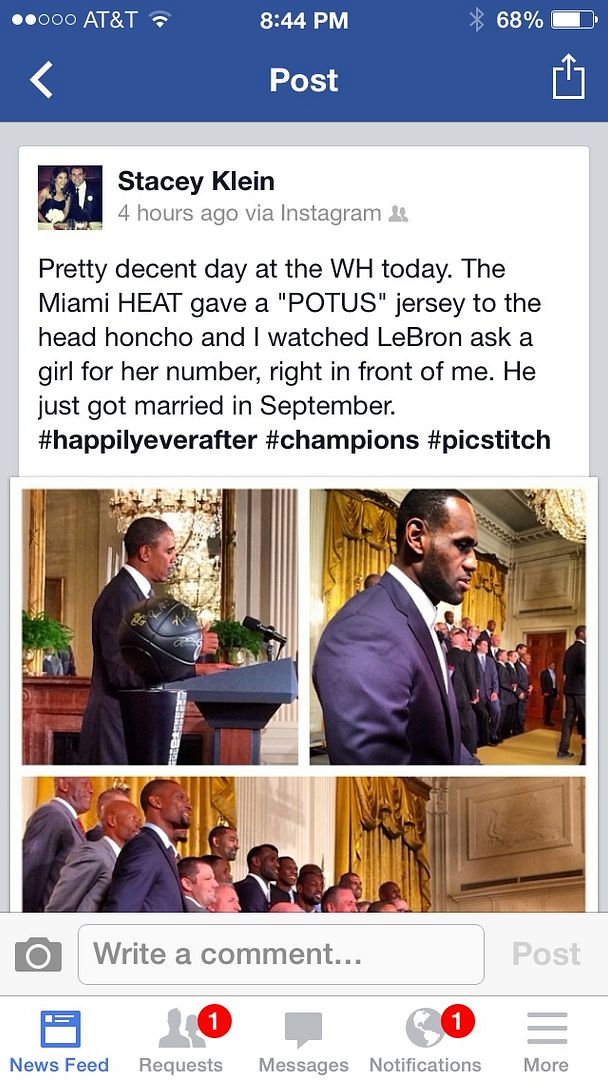 Well, this is interesting. If it's true. check out how LeBron James MAY have gotten put on blast for some shady activities with another woman....
When LeBron James and the Miami Heat trolled to the White House this past Tuesday to receive a notable congratulations from President Obama being the 2013 National Champs to honor, his wife Savannah James was notably missing from the pictures with all the WAGS.
While it's still unclear if she actually attended (we need the receipts), we do know that NBC Correspondent Stacey Klein allegedly posted teh above message to her Facebook wall.
She said, according to the FaceBook post captured and posted to IB Times, that while LeBron and co. were in attendance at the White House to hand Prez O his own 44 Heat jersey, she also saw LeBron asking some chick for her number.
Errrr...
Interestingly, when we go to her actual Instagram pic (where this Facebook post was taken from), the caption on the same pic simply says:
The HEAT at the WH today. Team presented a "POTUS" jersey to the head honcho.
We reached out to Stacey to see if someone pulled a major photoshop job on that FB post....or if she deleted her original pic & caption because she realized that she stirred up some ish by (rightfully?) snitching.
We've yet to hear back, but where there's smoke....
We have heard numerous "LeBron cheating rumors" in the past. But this one, coming from a legit NBC Universal Correspondent, may just hold some water, unfortunately. Hmm...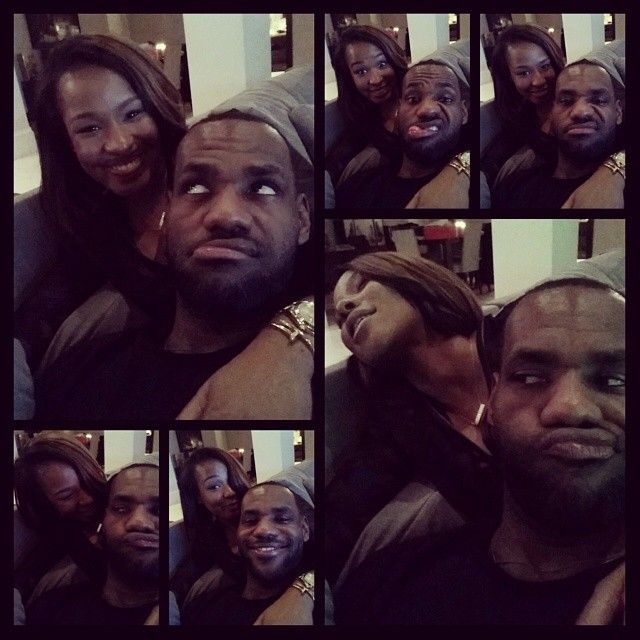 LeBron & Savannah spent NYE together and the Heat champ gushed:
How my beautiful wife and I spending our New Year. Relaxing on the couch laid up!!

Savannah has remained mum about the rumor, as usual, and Bron is currently in Philly gearing up to play the 76ers tomorrow night.
Photos: IBT/LeBron's IG
FAB CHICK ALERT: "Ride Along" Star Tika Sumpter Keeps It Flirty On The NYC Streets
Posted: 16 Jan 2014 03:59 PM PST
Tika Sumpter was busy being the fabulous doll that she is today all while promoting her upcoming flick Ride Along in NYC. Check out one of our fave tv and movie chicks inside...
Her big comedy flick, also starring Kevin Hart & Ice Cube, hit theaters tomorrow. So "Have & Have Nots" star Tika Sumpter is doing her last minute promo push in Manhattan today.
Fresh off last night's screening, the 33-year-old cutie was spotted leaving her hotel donning another flirty look for her daytime pressers: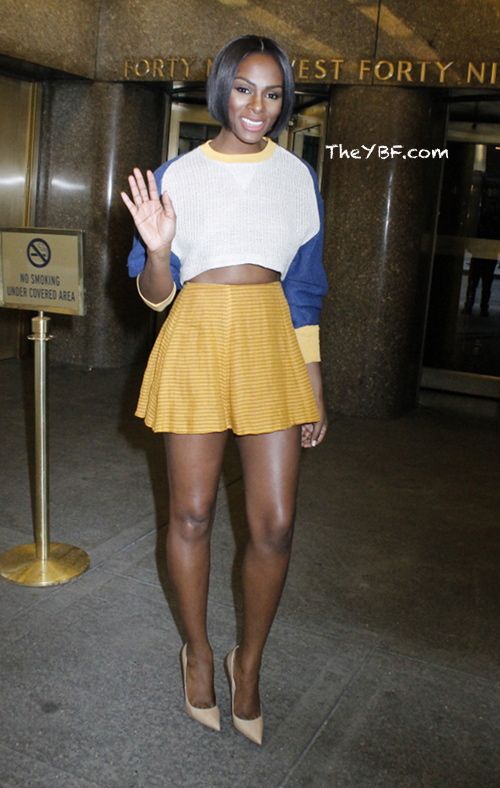 She rocked a flirty yellow mini skirt and cropped sweatshirt combo, all from N/TICE clothing. Loves it.
Up next for Tika: She's starring as singer Yvonne Fair in the new James Brown biopic called Get On Up, also featuring Chad Boseman. The first pic from the movie just came out this week. Check it below:
The movie hits theaters August 1st.
Photos: Splash/Entertainment Weekly
SWV Hosts The "SWV REUNITED" NYC Premiere & Cover KONTROL Magazine
Posted: 16 Jan 2014 03:14 PM PST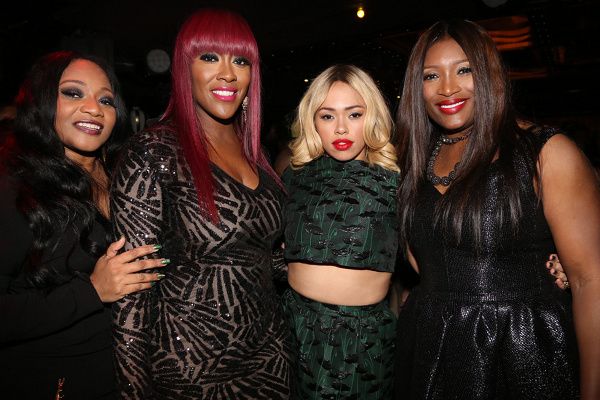 Last night, SWV hosted a premiere party for their WeTV docu-series "SWV Reunited". See party pics inside and check out the ladies on the cover of KONTROL Magazine.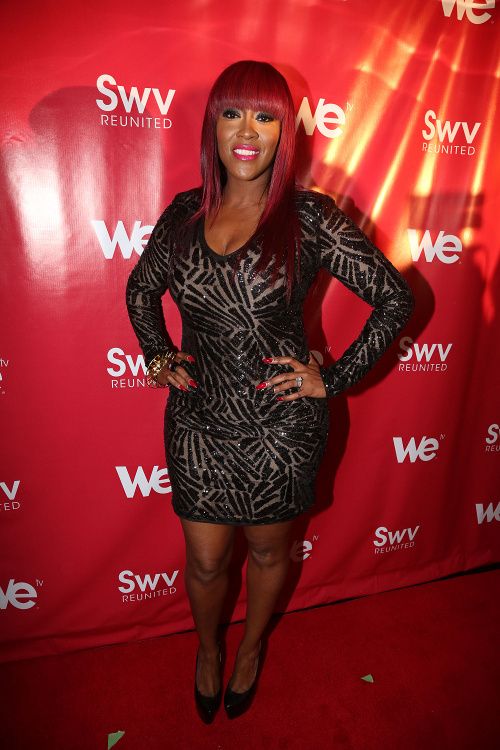 On the heels of a 2013 nod for their comeback album I Missed Us, SWV are headed to the small screen on WeTV's new docu-series "SWV Reunited Last night, WeTV threw the ladies a screening party at Jazz Room at The General. Among the notables at the party were recording artist Elle Varner (shown atop).
Lead singer Cheryl "Coko" Clemons, who released 3 studio albums (Hot Coko, Grateful, The Winner In Me) and an Christmas disc during the SWV breakup.
Tamara "Taj" George starred on the TV ONE series "I Married A Baller" and is (still) married to retired NFL player Eddie George.
Leanne "Lelee" Lyons, who founded the group in 1992, told WeTV that the split devastated her. She contemplated suicide and "I didn't know who I was. I had no drive, no light."
Well this should be an interesting season...
Also.......
SWV are the latest cover girls of the latest issue of Kontrol Magazine. For their "Listen Up: Fashion's New Beat" issue, the group talked to fashion editor Porsha Deshannon about who REALLY broke up the group, the harsh cards life dealt them after their sudden split, and Taj reveals all about her husband's alleged affair with a pro golfer. Here are the highlights:
Taj on why the group broke up

"There was no one to speak on our behalf, everyone catered to her [Coko] so it was a cloud storm of emotional anger that blew us to pieces."

Lelee on why the group broke up

"Someone got really caught up in the hype. Like she was getting a bunch of information from stupid people who really didn't care about anything but money."

Coko on Miley Cyrus and twerking

"SIT IT DOWN! And put some clothes on. Please put some clothes on. It doesnt take all that to be sexy."

Taj on her husband's alleged affair with pro golfer Rachel Connor

"I would have killed him."

Taj on her marriage

"We never see each other. We tag team it in the airport. We go in one of those Delta lounges, tighten it up right quick, then be like 'I'll catch you next time'."
SWV's KONTROL issue is on stands now. And "SWV Reunited" premieres tonight at 10PM ET/PT on WE tv.
Photos via Johnny Nunez/KONTROL/Will Sterling
FIRST LOOK: Tatyana Ali Breaks Her Own Mold With "Hello" Short Film, Gears Up For New Album
Posted: 16 Jan 2014 02:13 PM PST
Tatyana Ali wants the world to know she's know longer that innocent sweet little Ashley Banks we've known her to be. The freshest princess of Bel Air (but based on this new music....she doesn't want to be called that again) is back at her singing career.
And TheYBF.com has the very first look at her artsy "Hello" short film which gives us a peek into her new album...
When she's not starring on "Young & the Restless" or BET's "Second Generation Wayans", 34-year-old Tatyana Ali is working on her music. It's been over 15 years since her "Boy You Knock Me Out" singing days! Who knew?!
But now, she's more mature, has some real ish to sing about, and she's not here for your usual boring questions about her past.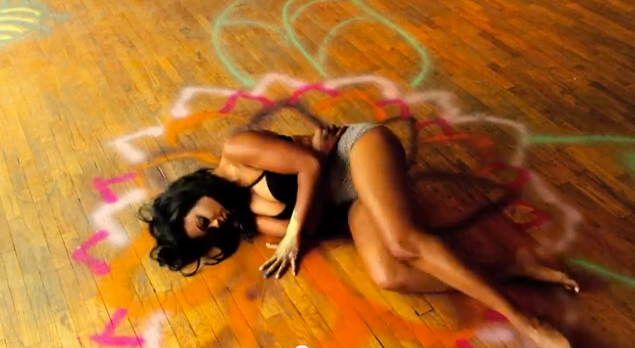 In her brand new short film, set to some of her new music, the fab chick showed off her artistic video edge with the visuals. She says in the vid:
"...Expected to answer the same questions...'Yes, I know who she was'...'No, I'm not the same'....'Of course I liked it'....'You're right, you're still talking about it'...It's a while lifetime ago. People think that's who I really am. I'm not answering these questions anymore. They're boring.
She explained how every seven years humans become different people:
"That's the reason scars disappear...it's like you become brand new. It was so long ago. I'm literally not the same person."
Who is she now exactly? Guess we'll find out when her new album drops. Peep the "Hello" short film below and what Tatyana has to say about her new work:
"[This film is] an introduction to my forthcoming EP also entitled "Hello". I'm so excited this day is here! All of this is coming from my heart. It's my story. It's what I believe in, what I dream about and what I've been through. My hope is to connect to people and share what I love. This is truly an independent effort. I need your support. If you think it's cool, share it. More to come..."
You can also check out Tatyana and her new music starting January 21st when she's the featured artist on Spotify.
RGIII & Wife Becky Get UN-TIED In Hawaii + Arian Foster's Pregnant Mistress On A Serious Money Grab?!
Posted: 16 Jan 2014 01:45 PM PST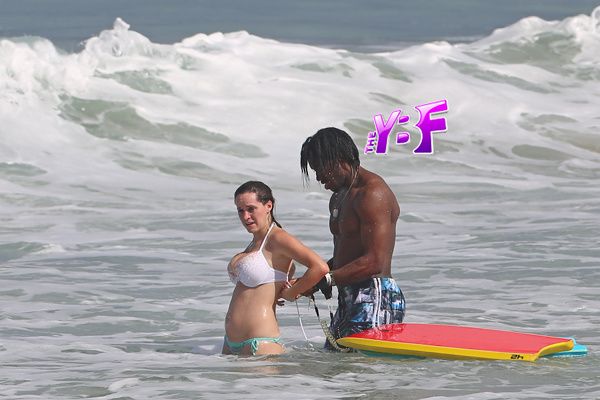 He may have been too "injured" to finish out the Redskins' season, but NFL QB Robert Griffin III was well enough to frolic on the beaches of Hawaii with his wife Becky yesterday.
Check the pics inside...plus the latest drama with Houston Texans star Arian Foster and his pregnant mistress....
Redskins QB RGIII brought his wife Becky to Hawaii for a little post-season vacay. The twosome were spotted boogie boarding and hitting the waves...until chick's bikini top fell off.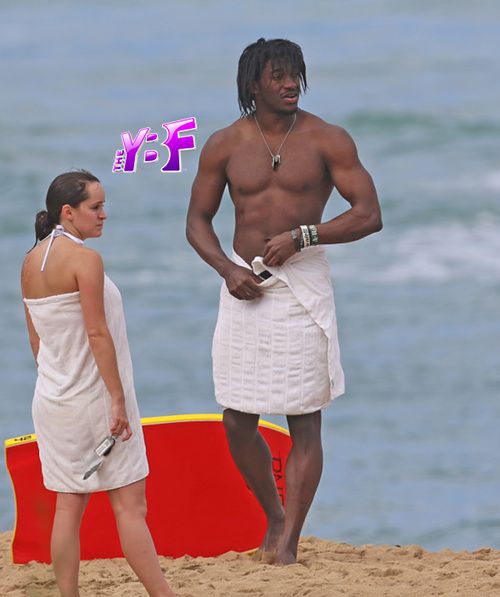 And even on vacay, RGIII can stir up some damn controversy. After his much talked about season that ended with now fired Coach Shanahan not even playing his starting QB toward the end, Robert took to his FB page a few days ago to defend himself to a commenter. And plenty of people had something to say about it:
I usually don't do this because everyone will have an opinion on what you do or don't do. But to answer your question.

I wear a sleeve because....well the same reason Pierre Garcon wears a fang mouthpiece-S. Moss wears a hand warmer when it's 70 degrees-Will Montgomery wears elbow pads-Alfred Morris wears shin guards-London Fletcher doesn't wear sleeves in below freezing weather-Adam Carriker does bicep curls and tricep extensions before a game-Chris Baker dances before every game in the locker room-Logan Paulsen does 2 handed spikes when he celebrates touchdowns-Chris Chester does ninja spins to block people-Some guys wear sleeves & some don't-Some guys wear wristbands & some don't-Etc Etc

You see WE do these things because they make us comfortable. Not to be different. Been wearing a sleeve and glove for 10 years.

You see WE are a team.

You think I want it to be national news that I visit a beach? Or shop at Walmart? Or wore red shoes instead if green yesterday? Well I don't. I'm "striving" for greatness just like my fellow teammates do. The "attention" that comes with being a QB in the league is what you are referring to. All the press conferences and talking to the media? Mandated by the league to have a press conference every week during the season and during team activities during the off-season. Oh wait, you must be talking about the Commercials? Right? Oh ok so what was the deal with those in 2012? WE won the division. So in 2013 when WE get knocked down, and finish last it's because of the commercials? If that is your reasoning I have nothing more to say.

WE will get back up. That is what matters. I hope I answered your question well enough.

And that you keep supporting the team.
Oh RG...
In other controversial sports news...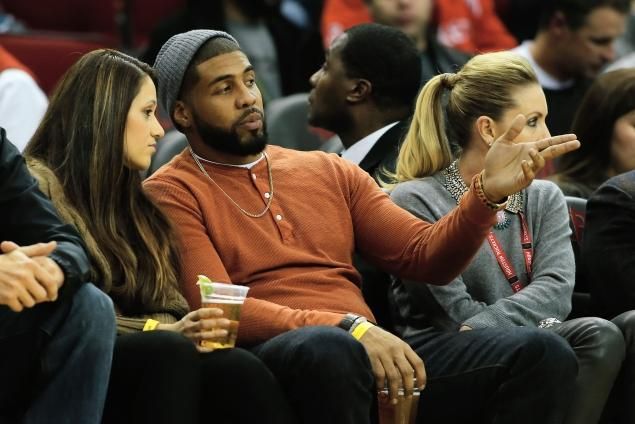 Texans Runningback Arian Foster (seen above with his wife (on left) at an NBA game) is still in hot water as his pregnant mistress makes her media rounds.
Brittany Norwood, a Univeristy of Houston college student, is hitting up local news shows and anyone else who will listen. She's letting the world know Arian Foster allegedly tried to "make her" have an abortion once she informed him she was pregnant with his baby.
Brittany, who's 20, is 17 weeks along, and is now suing the 27-year football star. It's unclear why--since asking a woman to get an abortion isn't necessarily as illegal as it is demanding and controversial.
It seems the college girl, who knowingly slept with the married baller, is trying to garner sympathy from folks. And also trying to garner some cash. Her lawyer told KHOU-TV that Arian's settlement offer is on the way. No one has mentioned if this "settlement" is related to child support.
Brittany told media they took DNA tests which proved Arian's the father:
"He's like, 'You can't have this, you can't have this kid, like, we cannot bring a child into this, like, think about my kids,'"

And after she sold pics of herself with Arian to gossip sites (messy as hell), she gave the media their text messages. One read:
"You just can't bring a life into this world under these circumstances. It's not fair to anyone. It's not just about you."
Apparently, the two started messing around when she would "hang out with him" (her words) while he stayed at Hotel ZaZa during training camp last summer:
"As soon as he got out of practice, he would text me, and I would come over there and hang out," she said.

"You know, it's hard going to ultrasounds and not having somebody there with you," Norwood said through tears, "and I just want him to love my son the way I do."

Oh....

Photos: Splash
DO WE LOVE IT?! Elle Varner's New Blonde 'Do
Posted: 16 Jan 2014 12:57 PM PST
Elle Varner just switched up her style to go for a new blonde bombshell look. Decide if we love it inside...
"Rover" singer Elle Varner has tossed her big black curls to go for a sexy blonde pin-up look.
She debuted her new tresses at last night's premiere party for "SWV Reunited" (premiering tonight at 10PM ET/PT) at the Jazz Room at NYC's The General.
And now that she's a single lady and set to appear in her new bestie K.Michelle's upcoming solo reality show, it looks like she wants a new look for the new era of her life.
So....
DO WE LOVE IT?!
PHOTO CREDIT: Johnny Nunez for WireImage
R.I.P.: Photographer Shares RARE Photos Of Aaliyah (On Her 35th Birthday)
Posted: 16 Jan 2014 12:02 PM PST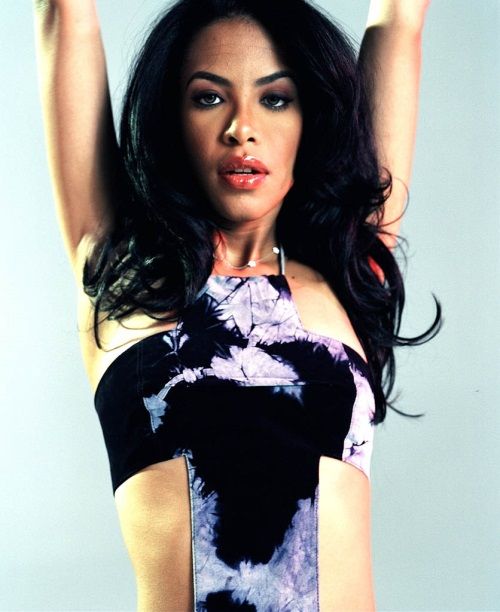 In honor of Aaliyah's 35th birthday, photographer Eric Johnson is sharing rare photos and negatives from one of the singer's last photoshoots. See the pics inside....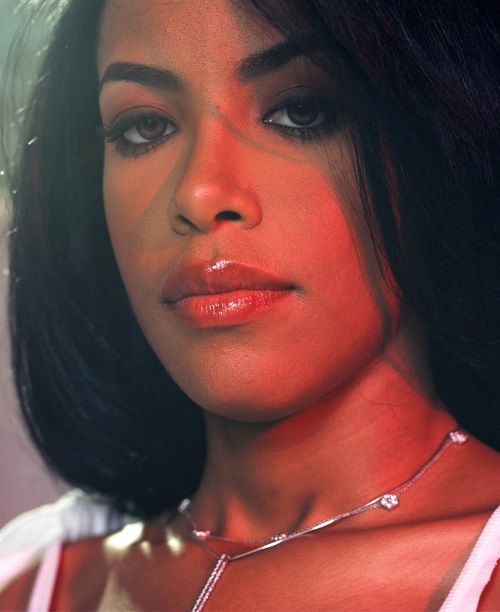 January 16, 2014 would have been the 35th birthday of Aaliyah Dana Houghton. Recently, Eric Johnson shared rare photos and negatives from a gorgeous Entertainment Weekly spread he shot one month before she died in a plane crash on August 25, 2001.
Enjoy the pics......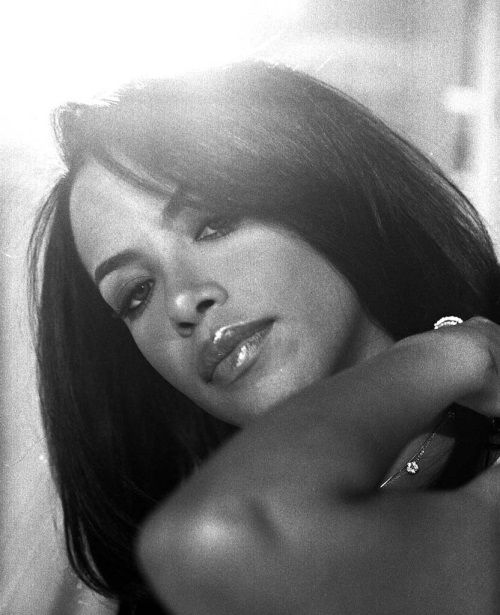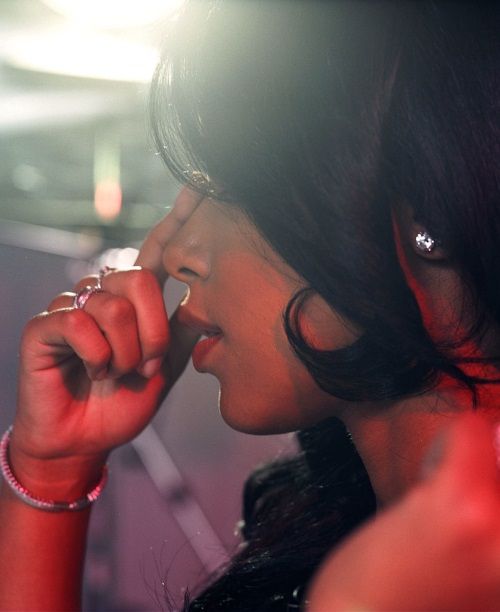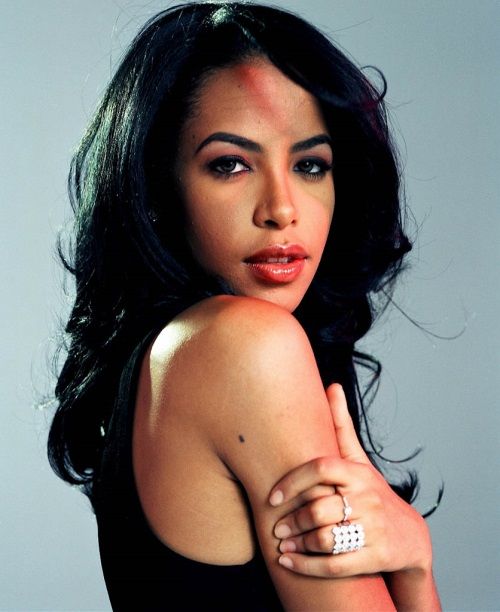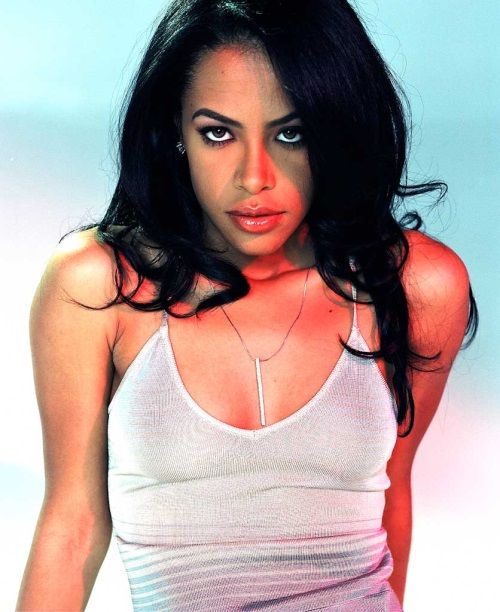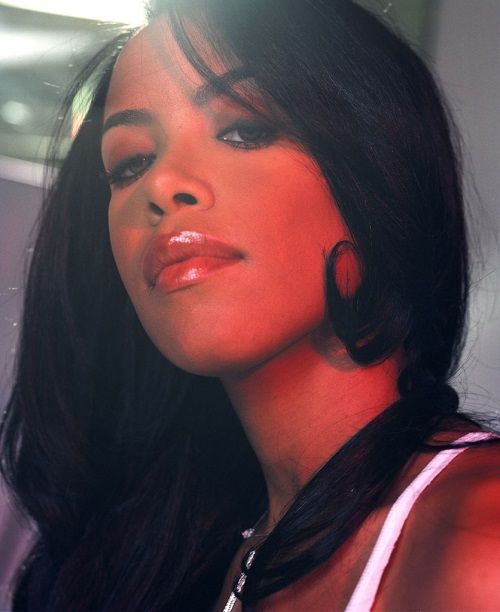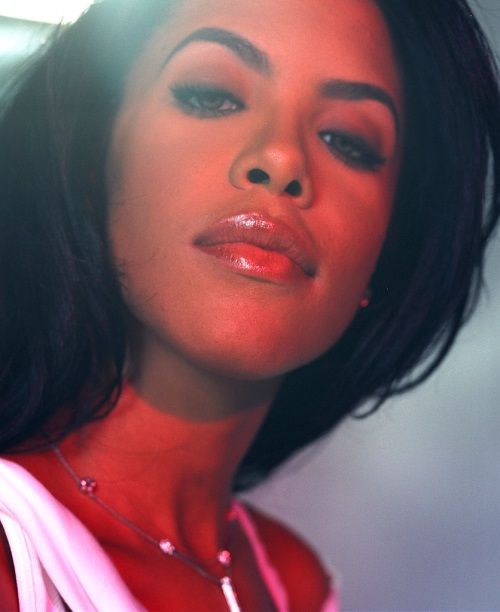 Photos via Eric Johnson
CAKE: Rihanna Rocks Her Thong While Chillin' In Rio
Posted: 16 Jan 2014 10:59 AM PST
When in Brazil...you do as the Brazilians do. And rock your thong like nobody's business. Pics of Rihanna doing what she does best inside....
While RiRi is in Rio shooting for VOGUE Brazil with her "Can't Remember To Forget You" collabo partner Shakira, she's partaking in the rituals of the land. Chicks showing off their cakes in thongs. But no Brazilian butt lift here: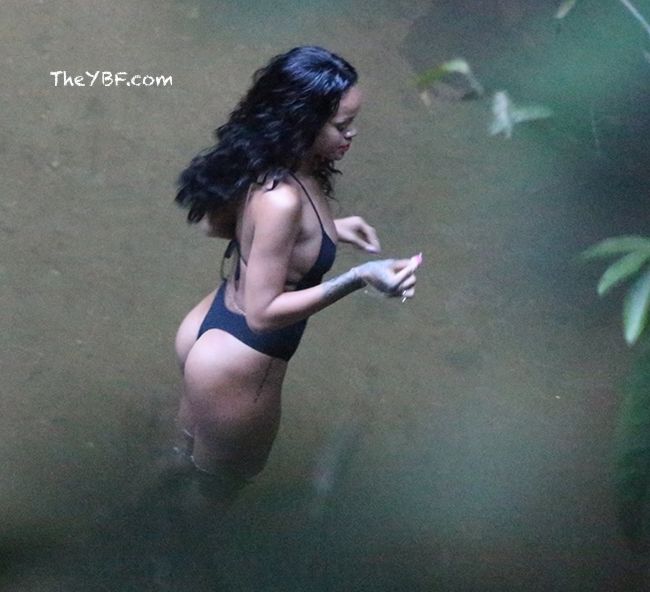 The popstress was spotted chillin' in the water and experiencing something suspcious in that murky water.
And all this comes after she was spotted on the set posing topless in some sexy pics for the mag. Of course.
Photos: Splash
Tika Sumpter, Kevin Hart, Bow Wow & J.D., Melyssa Ford Hit The NYC Screening Of "Ride Along"
Posted: 16 Jan 2014 09:31 AM PST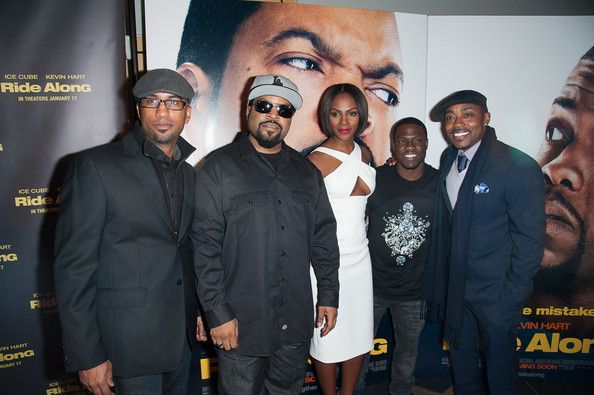 The cast of Ride Along is pushing on with their major press events before this Friday's premiere. And last night in NYC, Tika Sumpter, Ice Cube and Kevin Hart were at AMC Loews Lincoln Square for the big east coast screening.
Check the pics inside....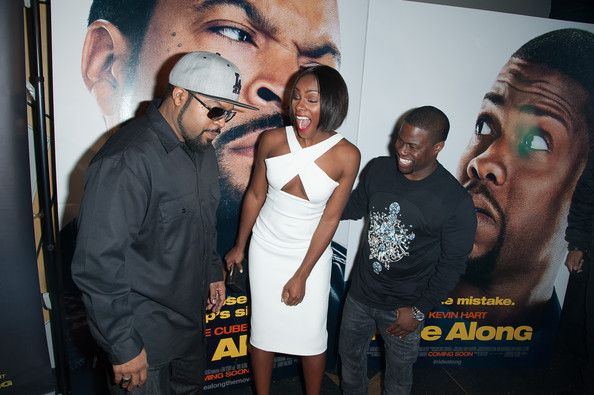 Hottie Tika Sumpter posed it up with her co-stars Kevin Hart and Ice Cube, director Tim Story and producer Will Packer at the NYC Screening last night.
She rocked a sexy Cushnie et Ochs cut out dress and black Louboutin pumps for the carpet. Loves it.
Kevin Hart had his honey Eniko on the carpet with him. And he revealed in a radio interview on Power 106 this week that she very well could be the next Mrs. Hart.
"It's definitely in my future. I got a good one. I wish I could sit up here and lie and say that it hasn't been talked about and 'oh my god there's no way' but we've got some years in. We're going on almost five years pretty soon.

She's definitely proven herself, she's there for me, I know that she loves me. She's stepped up and taken a role in my life as well as my kids. Its a beautiful thing.

So it's something that definitely in talks."
Awww. Hope he's "proven himself" as a worthy husband for her as well...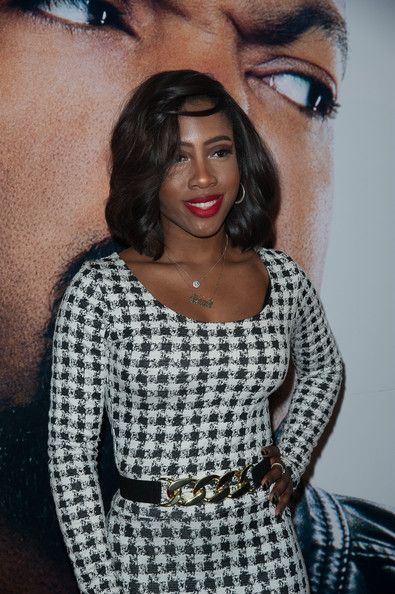 Singer Sevyn Streeter made an appearance.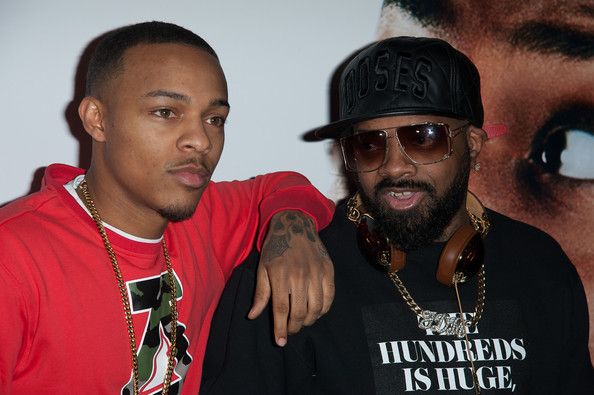 Bow Wow and his homie J.D. went out to support.
Jadakiss and the L.O.X. popped up at to the screening.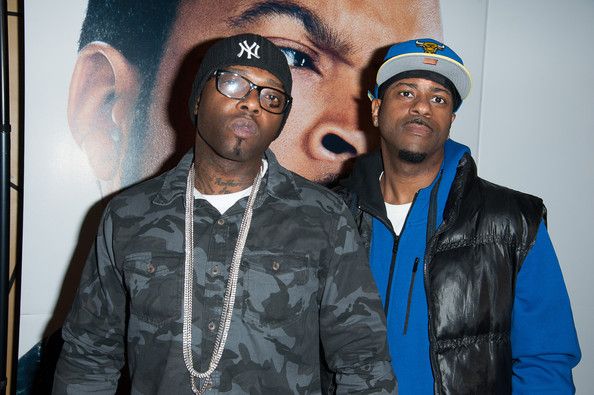 Oh hey Treach. He hit up the premiere with DJ Kay Gee.
June Ambrose kept it chic in a cute Temperly London frock.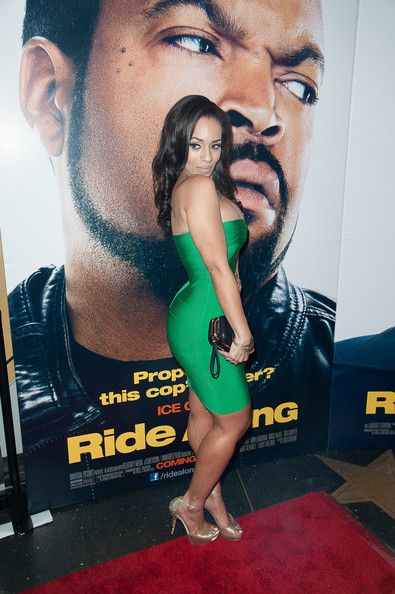 And Melyssa Ford is back in her bandage dresses on red carpets. The "Blood Sweat & Heels" star may be trying to catch herself a new man....
Photos: Wireimage